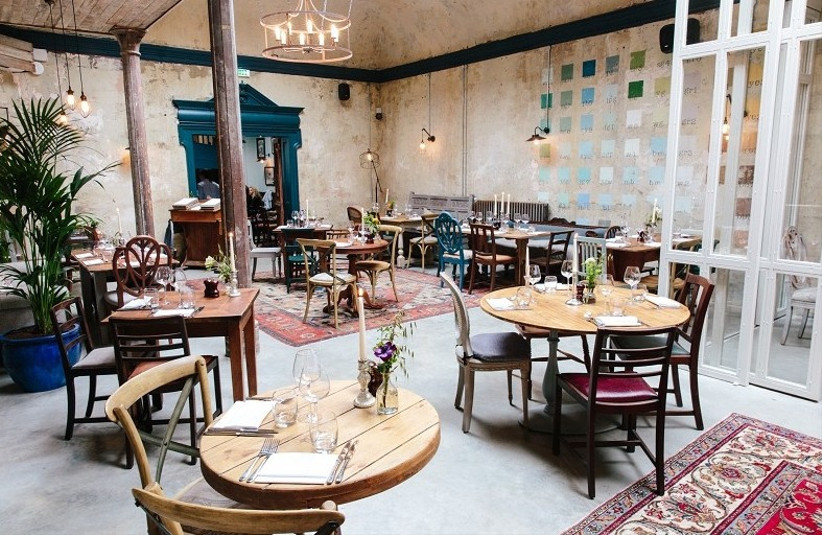 There's something really special about getting married in the capital, and doing so in front of only a small number of your closest friends and family is even more magical.
If you've been dreaming of a small and intimate wedding in London but feel overwhelmed by banqueting halls, huge hotels and restaurants with masses of space, you've come to the right place.
We've scoured the web for the best small London wedding venues which will suit private couples down to the ground. From intimate dining rooms above some of the city's most popular pubs to cool and quirky industrial wedding venues, there's something here for everyone. Which is your favourite?
READ MORE
1. The Zetter Townhouse – Clerkenwell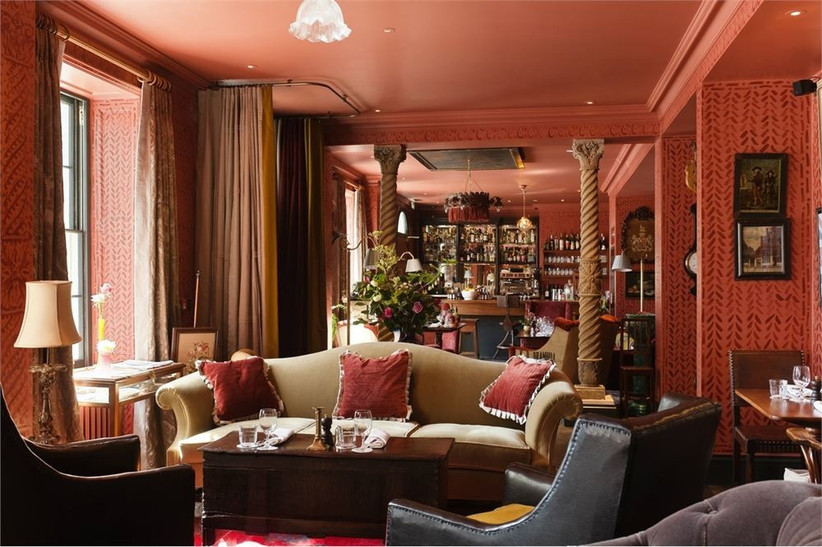 Perfect For: Up to 100 Guests
No round-up of the best small London wedding venues would be complete without a mention of The Zetter Townhouse – a beautiful boutique hotel in the East End of London. This venue is as intimate and charming as they come. It has space for up to 100 guests, but a smaller affair with just 12 people can be held in the venue's Dining Room.
Every room in the hotel is filled with antiques, collectables and quirky taxidermy. It has a unique and unusual interior which would add no end of colour to your wedding photographs.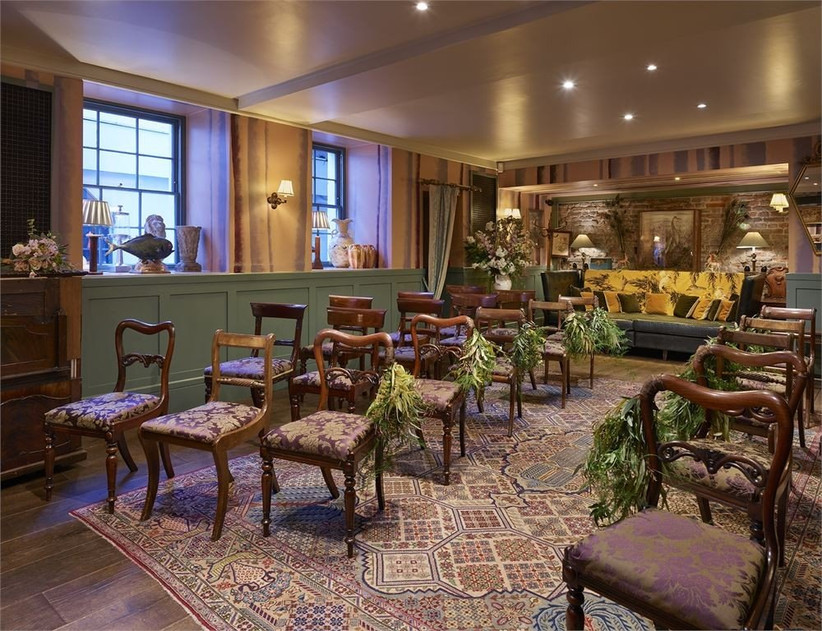 There are 13 bedrooms upstairs, plus a Cocktail Lounge and private dining room, and the staff are always happy to help.
Oh, and did we mention the food? The venue's esteemed restaurant team (lead by Head Chef Ben Boeynaems) offer a mouth-watering selection of menus which can be washed down by some of the Zetter's signature cocktails. We guarantee you'll fall in love with the charm of this place.
READ MORE: We Tried on Our Favourite ASOS Bridesmaid Dresses at The Zetter Townhouse
2. The Ned – Bank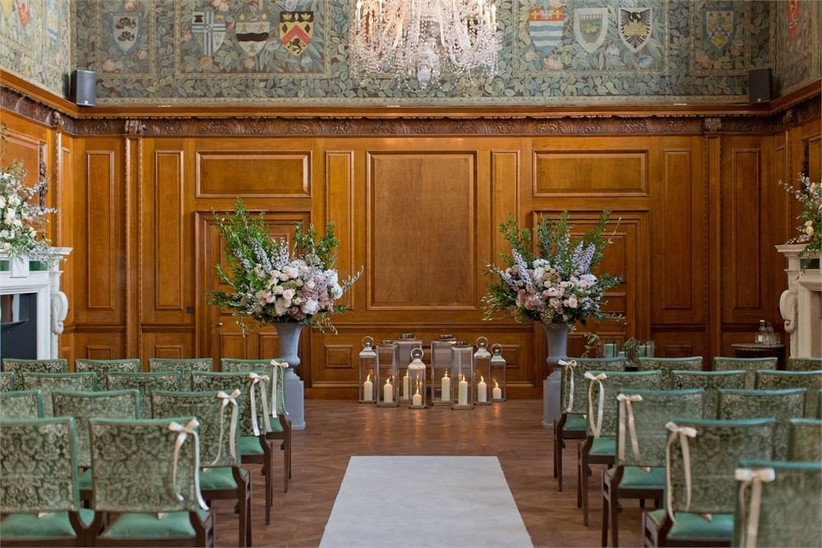 Perfect For: Fewer than 30 Guests
Okay – this might not be a small wedding venue at first glance, but it is one of our favourite London wedding venues for a small and intimate wedding, even despite its grandeur.
The Ned is set in the iconic former Midland Bank building. It was designed by Sir Edwin 'Ned' Lutyens and opened its doors in spring 2017. Since then, it has become a firm favourite in the Hitched office, thanks to its ability to host weddings for as few as 10 guests.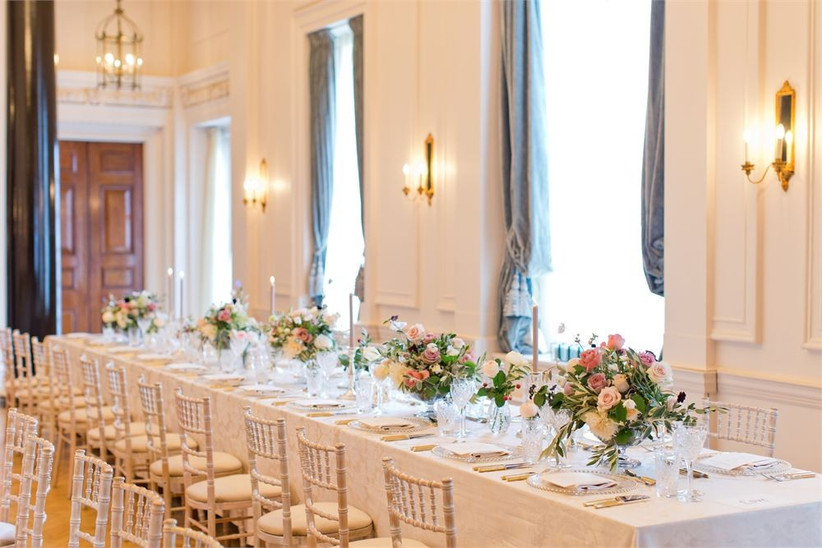 There are a range of small, intimate and elegant spaces throughout the hotel venue to celebrate in, and once you've said your vows, an exquisite range of facilities to enjoy with your nearest and dearest.
There's a gym, 20m swimming pool, additional rooftop pool and eight beautiful restaurants. You can even get your hair and makeup done in Ned's Club on your wedding morning! Basically, this place has everything you could ever need on your wedding weekend, all under one roof.
READ MORE: 19 of the Best Wedding Venues in London
3. Bokan Novotel – Canary Wharf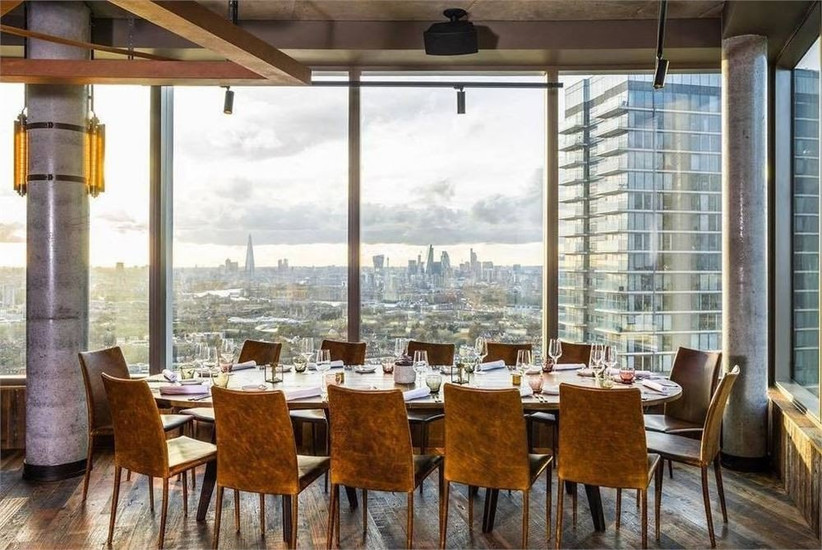 Perfect For: Guest Lists Under 50
Located in the vibrant district of Canary Wharf, Bokan is a fabulous dockside wedding venue with bags of urban charm. It has a maximum capacity of 150, but is just as perfect for guest lists under 50.
Although there isn't a ceremony license, it's the perfect venue to head to after you've said your vows. It's the fabulous skyline views of London from the roof terrace (perfect for your wedding photos) which really has us sold.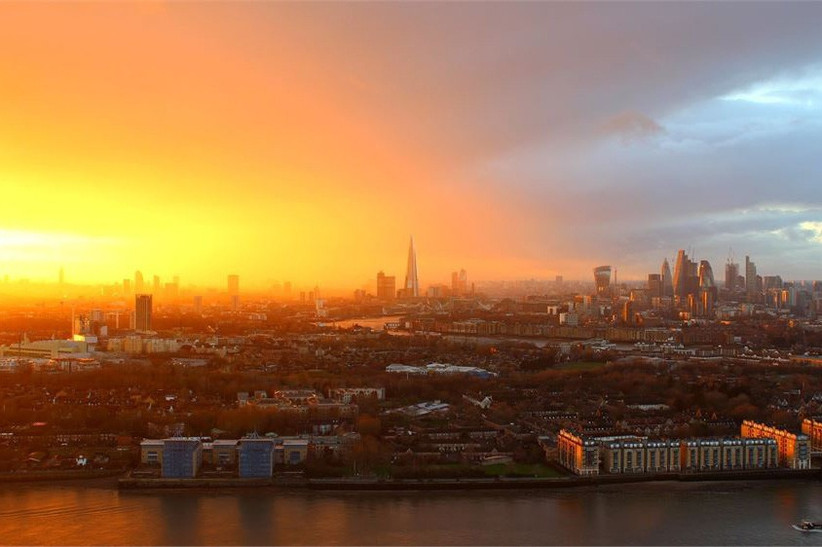 Almost pipping the views to the post when it comes to this venue's best feature is the food and drink. The venue is award-winning on the food front – it has two AA Rosettes – and uses a combination of local and British ingredients to create beautiful dishes for your big day. What's more, the team of talented mixologists will create a variety of cocktails influenced by the history of Canary Wharf and London's docks to compliment your food perfectly.
As the night draws to a close, you don't need to worry about navigating London's transport. Instead, you can head downstairs to the Novotel below and check into one of 313 spacious and contemporary bedrooms. There's plenty of space for guests, and you'll be able to reconvene for a delicious breakfast the following morning.
READ MORE: The Best Foodie Wedding Venues
4. Refettorio at St Cuthbert's – Earl's Court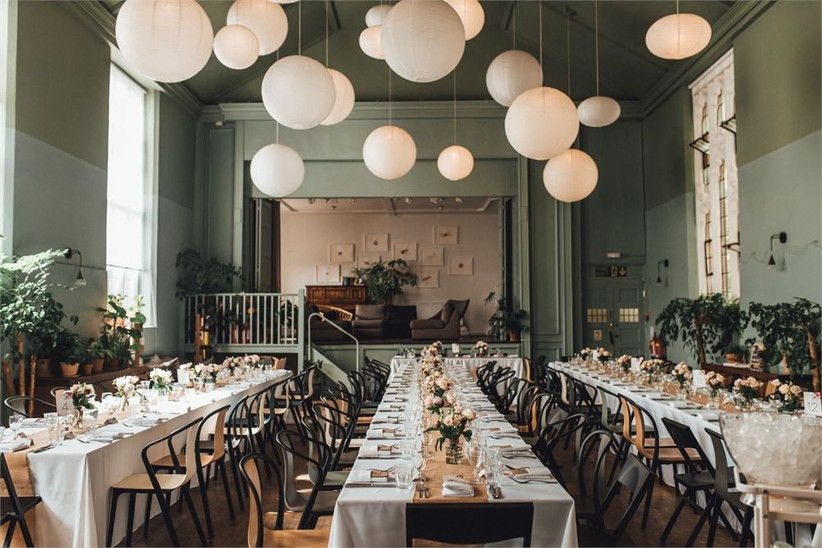 Perfect For: Up to 75 Guests
How beautiful are the interiors of Refettorio at St Cuthberts? We're head over heels in love. Situated just five minutes away from Earl's Court station, this restaurant wedding venue is an intriguing and unique space to hold your celebrations.
It has recently undergone a beautiful renovation by interior designer Ilse Crawford and has space for up to 80 seated guests.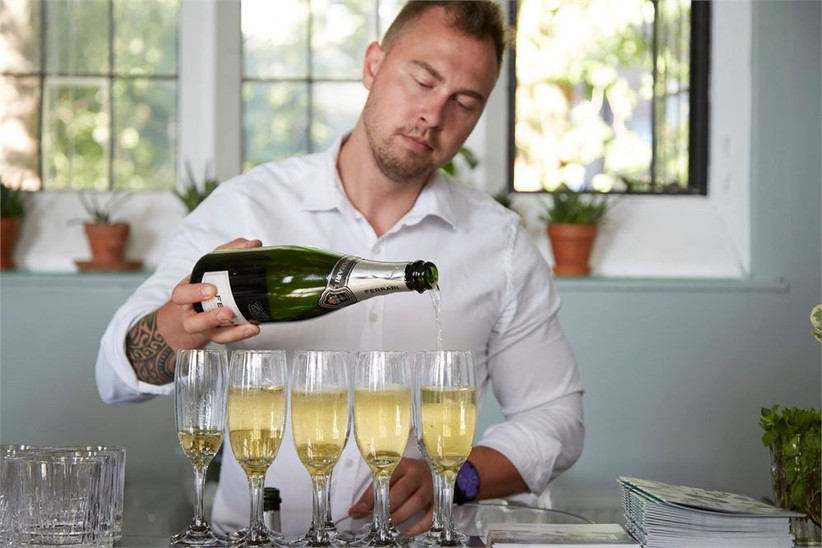 The hall is our favourite room, thanks to its low hanging pendant lights and calming décor. It's the perfect blank canvas for whatever wedding theme you decide on. Oh, and the acoustics are fabulous, if you're hoping to have live music!
If that wasn't enough, all venue hire fees go towards supporting the local community's dining project and charities. What could be better than using your wedding as a way of giving back?
READ MORE: Our Favourite Feel-Good Charity Wedding Favours
5. Hawksmoor Guildhall – St Paul's
Perfect For: 50 to 75 Guests
As far as foodie wedding venues go, you can't get much better than award-winning Hawksmoor Guildhall. It is available for civil ceremonies and is licensed until 2am, meaning you can spend your entire day under one roof.
There's space for up to 140 guests, but if your guest list is much shorter then don't fret – this stylish venue would be perfect for even the most intimate of weddings!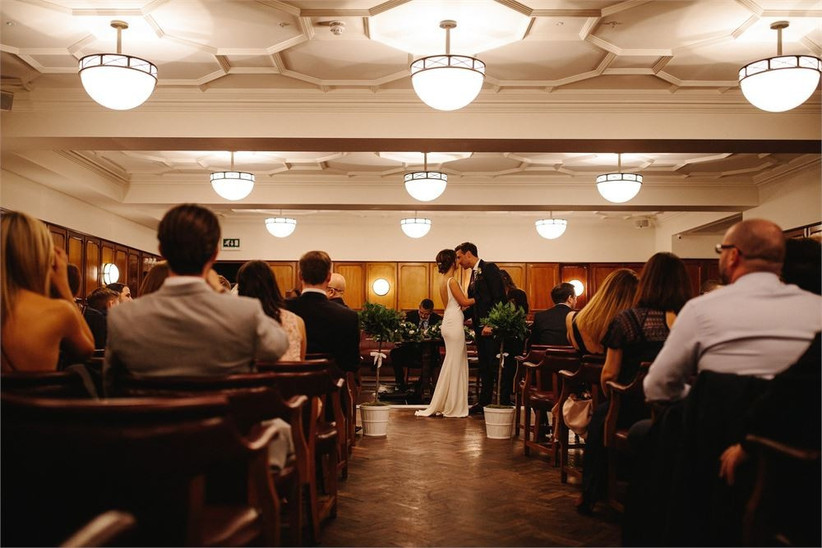 The beautiful bar area offers you and your guests a lovely setting for a drinks reception complete with Champagne, cocktails and mouth-watering canapés.
Following your drinks, you can move through to the main restaurant for dinner. Hawksmoor is famous for dictionary-thick steaks, ideal for your meat-loving diners. There are plenty of other dishes on offer, though.
6. The County Arms – Wandsworth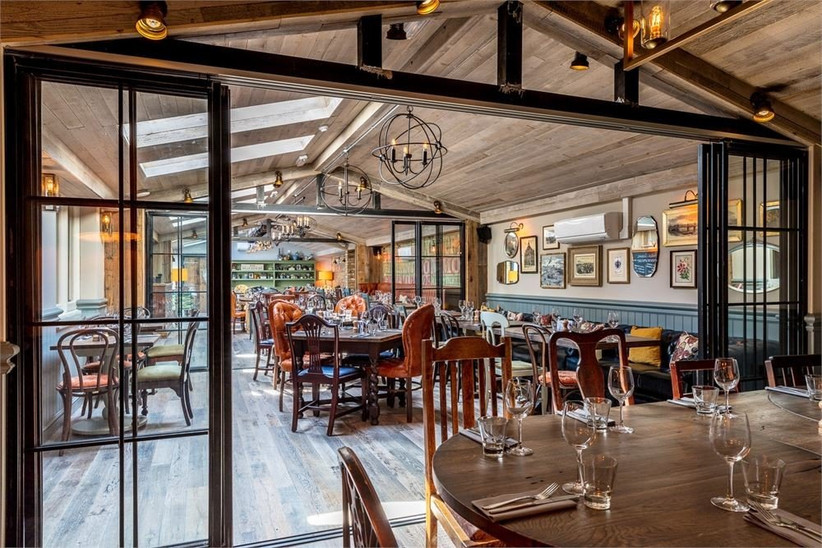 Perfect For: Fewer than 30 Guests
Thanks to its maximum capacity of 150 people but with spaces perfect for less than 30, The County Arms is the small London wedding venue that you've been dreaming of. We love its location just opposite Wandsworth Common!
It's a pub wedding venue, which means it offers bags of British character and charm. In the winter, three large open fireplaces will roar away on your big day, whilst summer weddings will benefit from the sizzling barbecue in the lavender-lined garden.
Whether you want a sit down dinner with your closest friends or a party with DJ and Champagne, the dedicated functions team will work with you to create the perfect day.
This venue is fully licensed to hold wedding ceremonies so you can hold your entire celebration under one roof.
READ MORE: The Most Magical Winter Wedding Venues in the UK
7. The Prince Albert – Battersea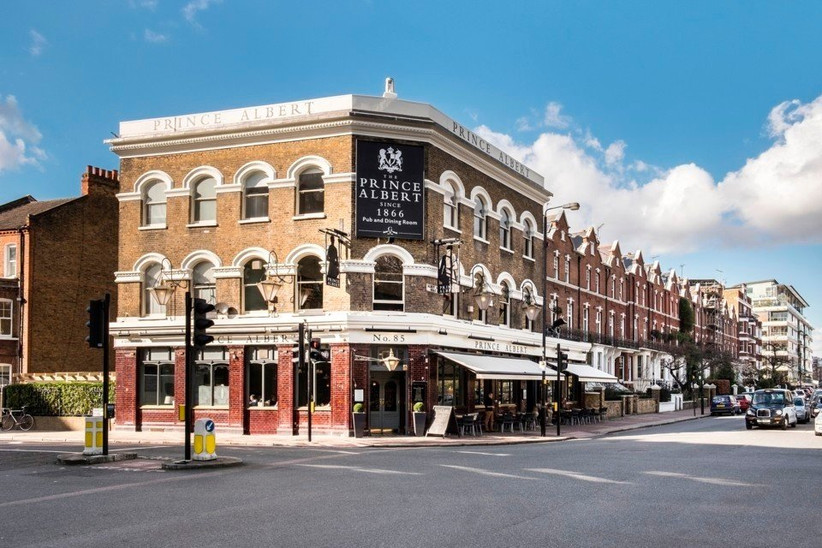 Perfect For: Up to 75 Guests
Up next is another pub wedding venue, this time the Prince Albert in Battersea. With a maximum capacity of just 75 people, it is perfect if you're looking for a quaint and small wedding venue in London.
It is located on the western flank of Battersea Park with a view that puts most others to shame. Decked out in rustic finery, it is a glorious place to eat, drink and celebrate.
We love the Bridge Room which can host up to 50 seated guests for a delicious wedding breakfast. The food here is fantastic, and will be perfectly complemented by the large selection of wines, guest ales and beers on offer.
The Prince Albert really is something special, so if you're looking to host a relaxed affair in a quintessentially British venue then your search may well have ended.
READ MORE: 45 Spectacular Rustic Wedding Ideas for Your Big Day
8. Winchester House – Richmond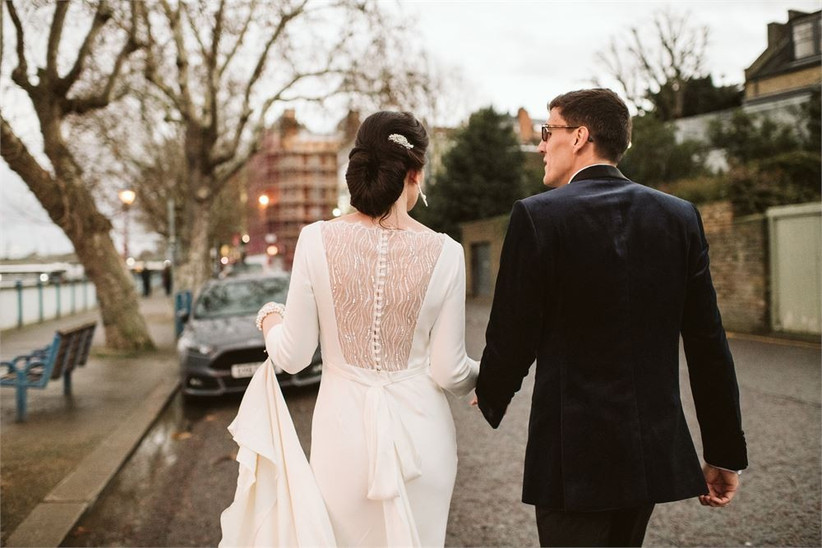 Perfect For: Fewer than 100 Guests
Winchester House is a spacious private members' club on the banks of the Thames, a stone's throw from Putney Bridge and with stunning views over the river. It's one of our favourite small and intimate wedding venues in London.
Winchester House is the perfect spot for a summer wedding, since you and your nearest and dearest can make use of the half-acre private gardens which are perfect for BBQs, street food and elegant drinks receptions. These lawns sit right on the river bank, offering plentiful photo opportunities.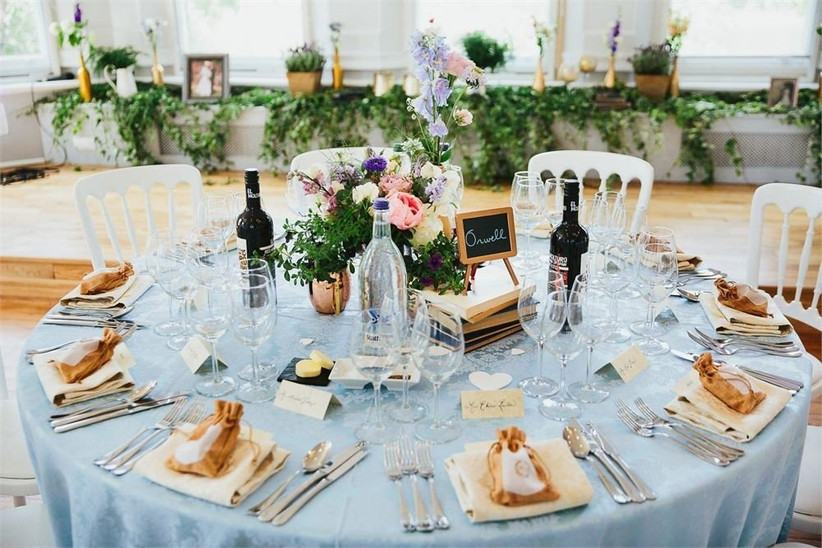 For winter weddings, guests can enjoy the cosy interiors of the historic house. Every room benefits from a calm, natural colour palette, meaning you can make the space your own.
This wedding venue has a license for civil ceremonies and can hold anything between less than 30 people to 150.
9. The Bull & Gate – Kentish Town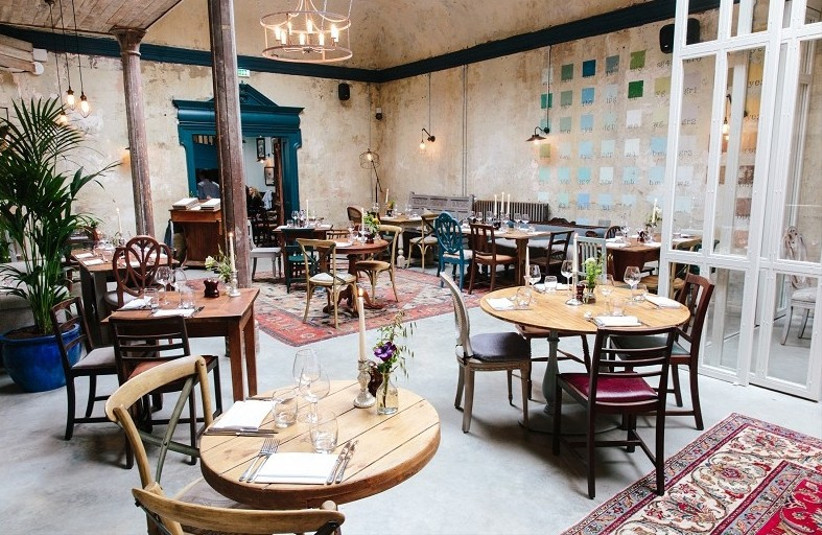 Perfect For: Fewer than 100 Guests
We're rather obsessed with The Bull & Gate – a stylish and contemporary wedding venue in Kentish Town which is perfect for smaller guest lists.
The venue's cocktail bar, Boulogne Bar, is available for exclusive daytime use and is ideal for an intimate occasion with a select guest list. By night, the space will come alive with soulful musicians who can entertain you on a baby grand piano. What could be more perfect?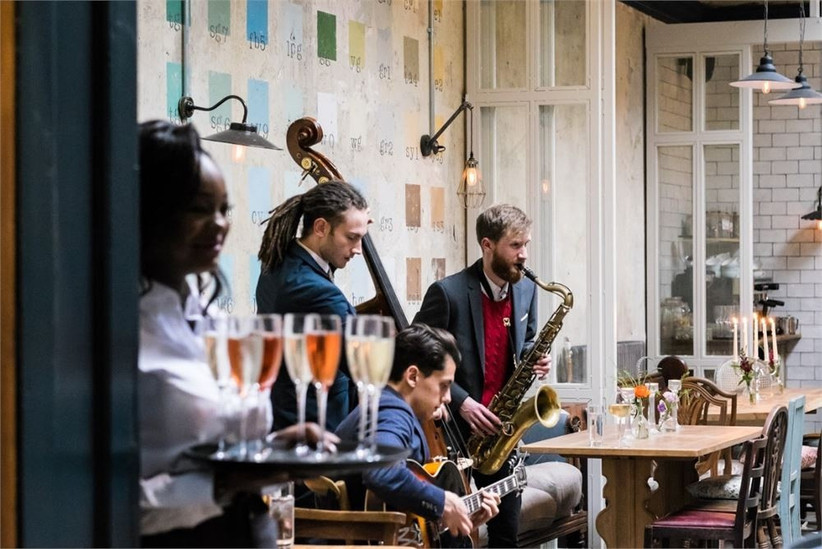 Alongside your entertainment, a team of talented mixologists will delight you and your closest friends and family with vintage-inspired cocktails.
Once your day draws to a close, there are plenty of accommodation options in close proximity to the venue for your overnight guests.
READ MORE: 25 Questions to Ask Your Live Musician or Band Before You Book
10. Burgh House & Hampstead Museum – Hampstead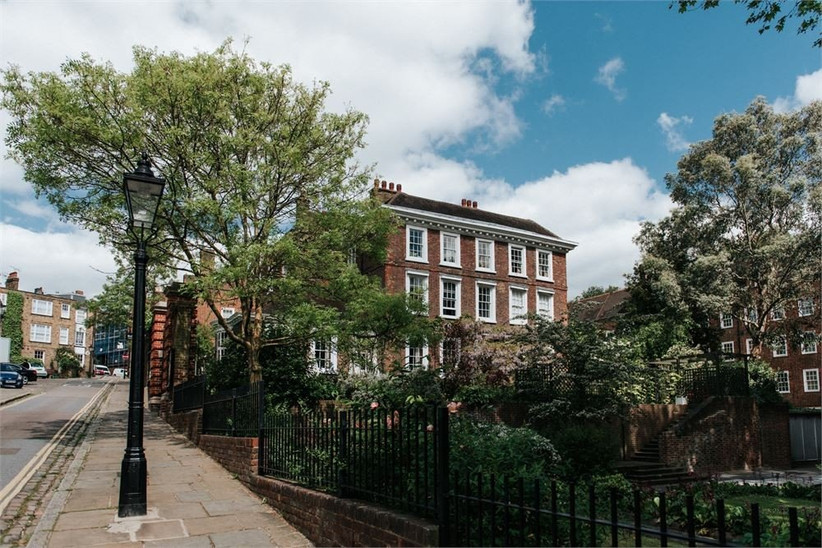 Perfect For: Up to 75 Guests
With space for no more than 75 guests, Burgh House & Hampstead Museum is a wonderfully quaint and unique London wedding venue. It was built in 1704 and is located just moments away from breathtaking views of the Heath.
Steeped in history and boasting plenty of character and original features, this is the perfect wedding venue for couples looking to marry in a historic location with all the charm of a country village, with the convenience of the city.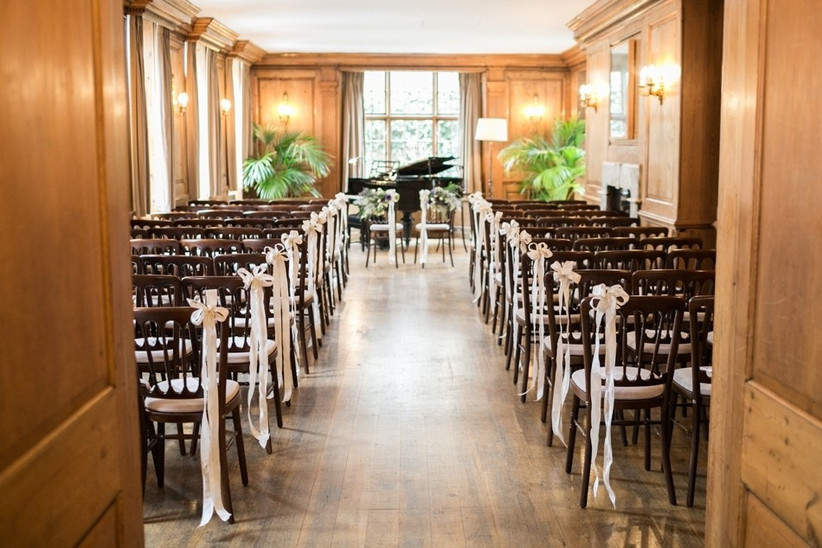 If you get married here, you'll have a choice of three characterful rooms. The traditional Music Room is ideal for both weddings and receptions, the Library is perfect for the most intimate of ceremonies and the modern Peggy Jay Gallery is a fabulous entertaining space.
All rooms can be dressed to match your wedding theme and style, and whether you choose a lavish canapé reception, an afternoon tea or a sit-down wedding breakfast, the team will be there to assist.
READ MORE: The Best Historic Wedding Venues
11. Camberwell Arms – South East London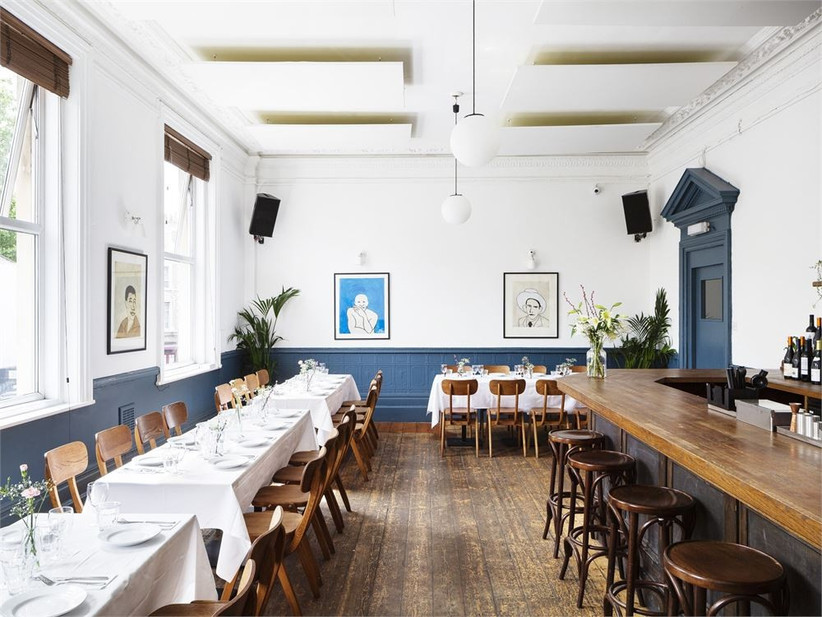 Perfect For: Up to 75 Guests
Cool and contemporary chic is the name of the game at the Camberwell Arms. It has long established itself as one of the finest culinary destinations south of the river and would make a delightful place for your wedding reception.
Your party will take place in the light and spacious dining room which sits above the main pub and overlooks the ever-busy Church Street. It's a wonderfully intimate space to be able to call your own for the evening. It can accommodate 50 guests seated and 65 standing.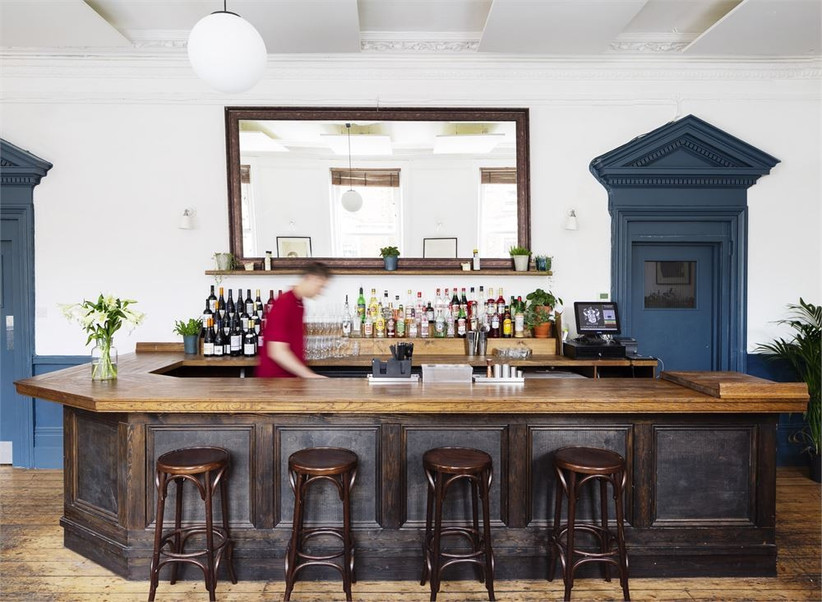 Of course, a reception at the Camberwell Arms is ultimately about the food, and your guests will be blown away by the mouth-watering culinary experience they'll enjoy. Generous, seasonal feasting menus will have your guests talking for months!
Although this venue doesn't have a license for civil ceremonies, Peckham Registry Office and St Giles' Church are both just a couple of minutes' walk away from the venue.
READ MORE: Everything You Need to Know About Getting Married at a Registry Office
12. Tanner Warehouse – Southwark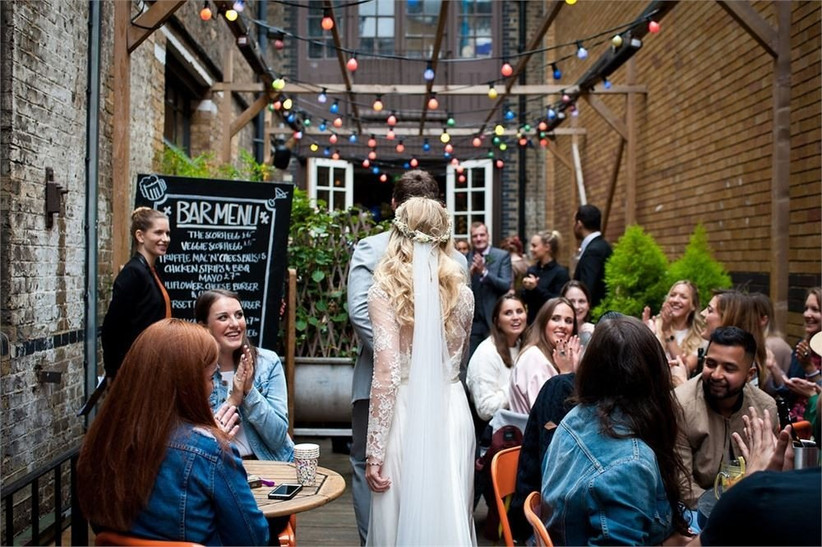 Perfect For: Between 70 and 150 Guests
If you're on the hunt for a chic wedding venue in the heart of Bermondsey with an industrial vibe – and one that knocks the socks off of traditional wedding reception rooms – you may have found your match with the Tanner Warehouse.
The team not only love weddings, but they're also serious about getting every detail right. They've got loads of experience in turning special days into lifetime memories.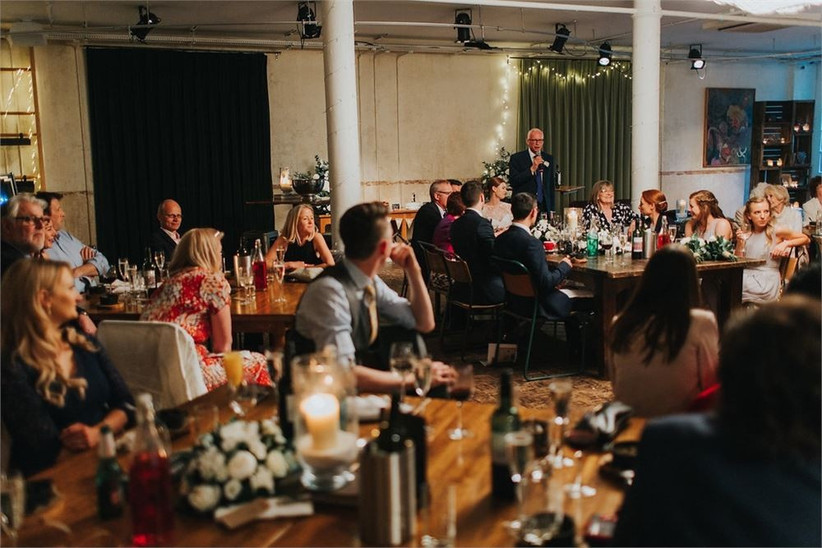 With a stunning open kitchen, stylish décor, fully-loaded bars and plenty of dancing space for when things get lively, this warehouse wedding venue really does offer everything you could ever need.
Oh, and they offer an extensive vegetarian, vegan, gluten-free and dairy-free menu so that all of your guests are catered for! This wedding venue is perfect for parties of between 70 and 150.
13. The Bedford – Balham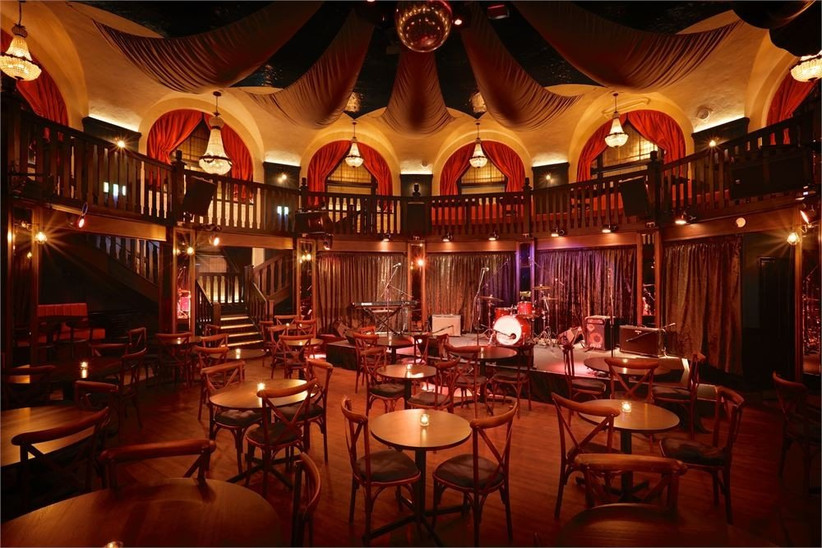 Perfect For: Fewer than 50 Guests
Although this venue has a capacity of up to 150, it is one of the most perfect venues in London for weddings of less than 50 people.
The Bedford is situated in the heart of South London, and having recently undergone a multi-million pound refurbishment, it is a stunning backdrop for your wedding day.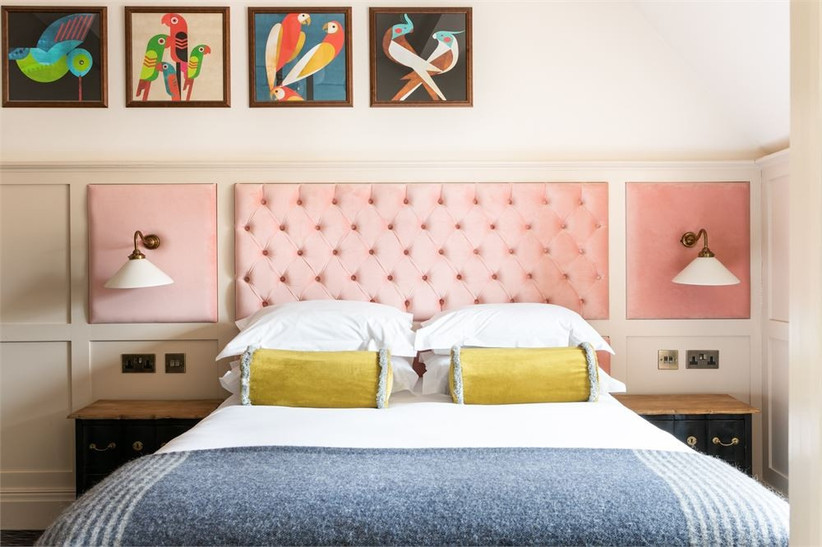 There's a range of spaces from which to host your celebrations, as well as a license for ceremonies, late license until 2am and 15 luxury hotel rooms.
We love The Bedford's epic club room which is the perfect place for you and your nearest and dearest to celebrate. It has its own bar, stage and a high-spec sound system!
READ MORE: 23 Stylish Wedding Venues with Accommodation
14. The Hollywood Arms – Chelsea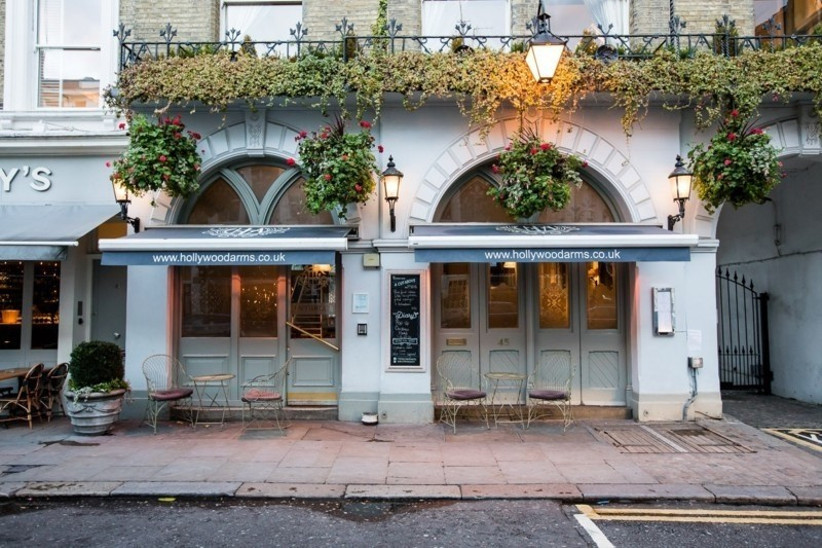 Perfect For: Up to 100 Guests
The Hollywood Arms is an opulent gem of a wedding venue hidden deep in the heart of Chelsea (and just a stone's throw from the King's Road, no less).
Located on the first floor and inspired by English country estates, the Boulevard Bar is a vibrant and intimate space for your celebrations. It is jam-packed full of quirky décor and provides endless opportunities for your wedding photography!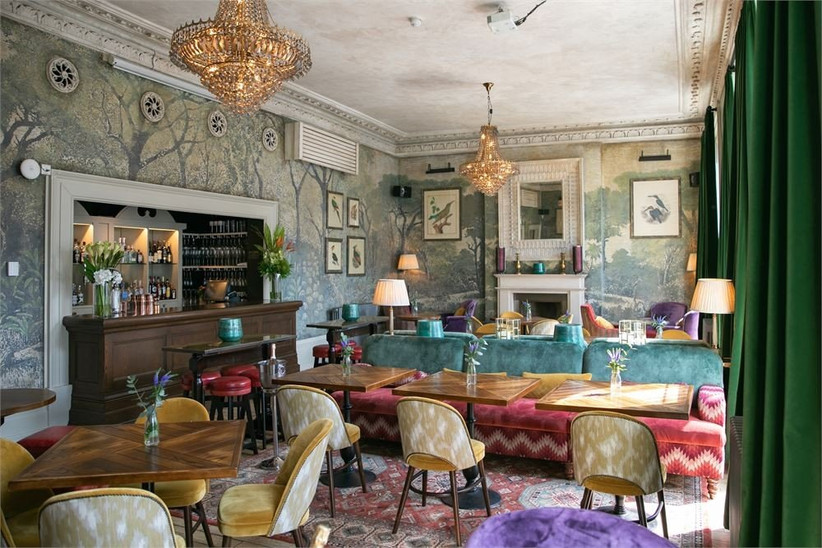 This venue has space for up to 56 people for an intimate private dining experience, and the team will be able to create a delicious menu which suits your tastes and needs.
Your delicious wedding breakfast will be washed down with drinks from the fully stocked gin and cocktail bar, and then burned off with plenty of dancing. What's not to love?
15. Chamberlain's of London – Aldgate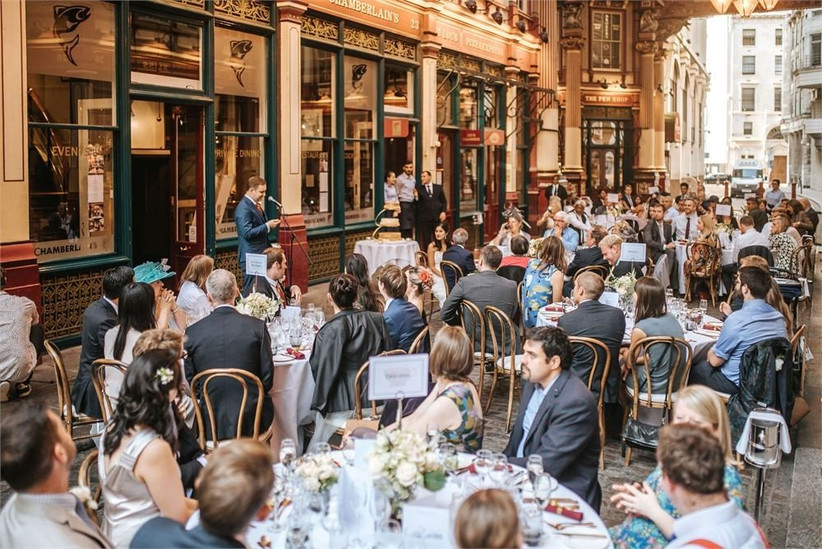 Perfect For: Up to 100 Guests
Have you ever fantasised about having your first dance in one of London's most iconic settings or dining on cobbles for your wedding breakfast? At Chamberlain's of London, you can.
Split over four levels but perfect for guest lists under 100, this unique London wedding venue will be exclusively yours for no extra cost.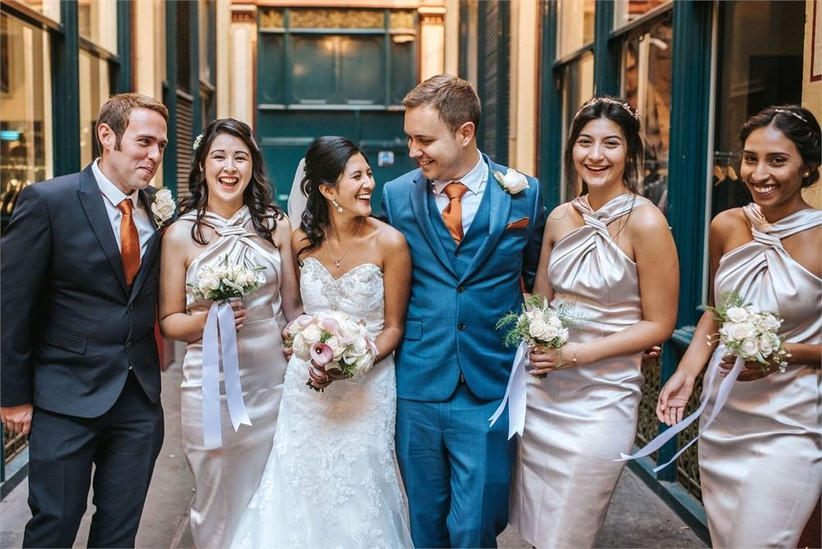 It boasts a delightful terraced area, mezzanine level for drinks and canapés and an intimate first floor dining room if you don't want to sit outside.
The food has got to be the star of the show here – you'll be treated to a bespoke menu bursting with some of the freshest fish in London (and any other favourites you just have to have on your wedding day).
READ MORE: The Best Small and Intimate Wedding Venues in the UK
16. Brunswick House – Vauxhall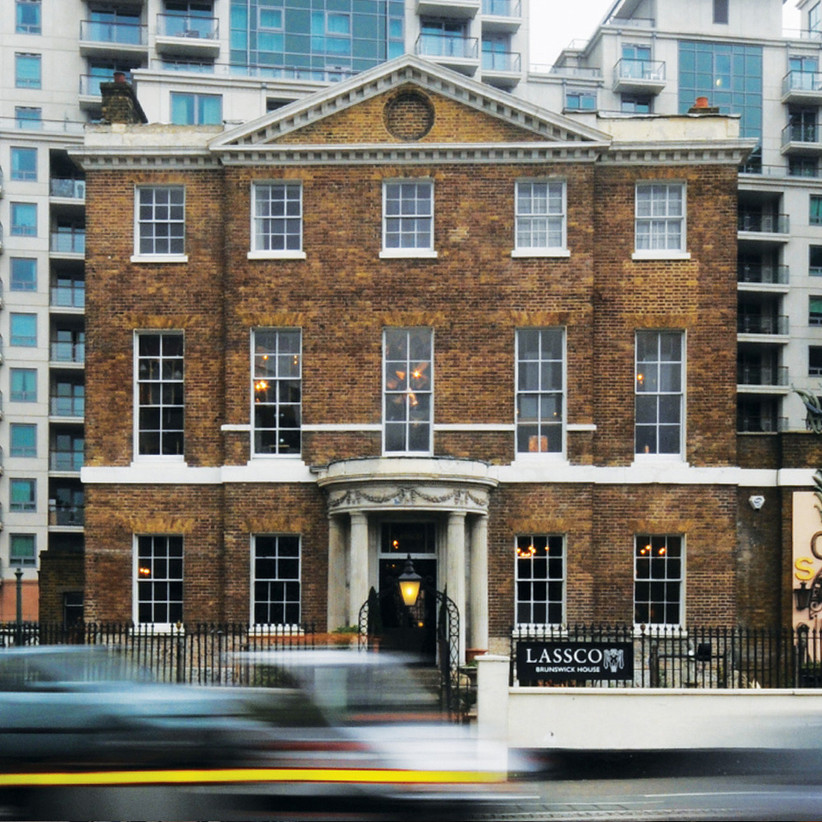 Perfect For: Under 50 Guests
Brunswck House is a ravishingly beautiful Georgian house in South London with seven private rooms, each of which is ideal for an intimate celebration. We particularly like the Parlour and Library Room, which seat 28 and 17 respectively. If outside space is a priority, check out the Saloon, which comes with a roof terrace and seats 44.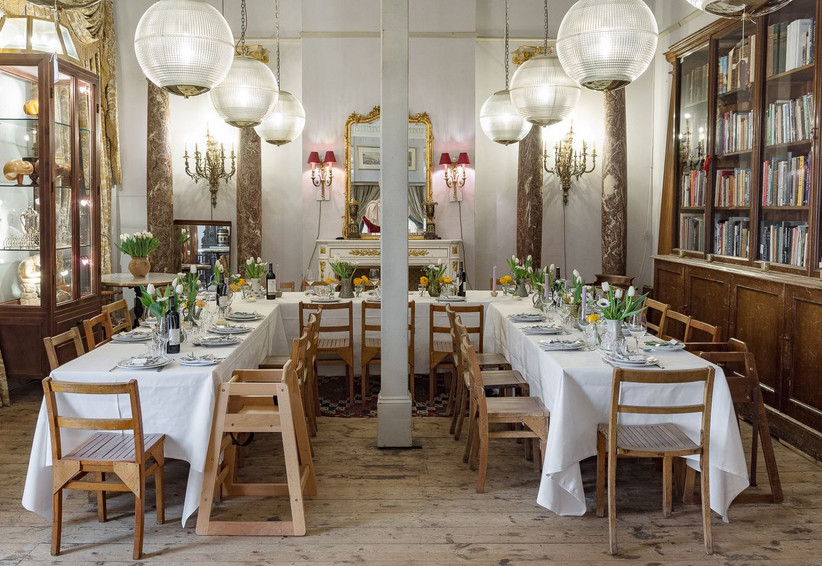 With a renowned Chef Patron and an expert sommelier at the helm, your guests will enjoy an excellent feast, and there are a range of food and drink packages to suit different budgets.
17. The Town Hall Hotel – Bethnal Green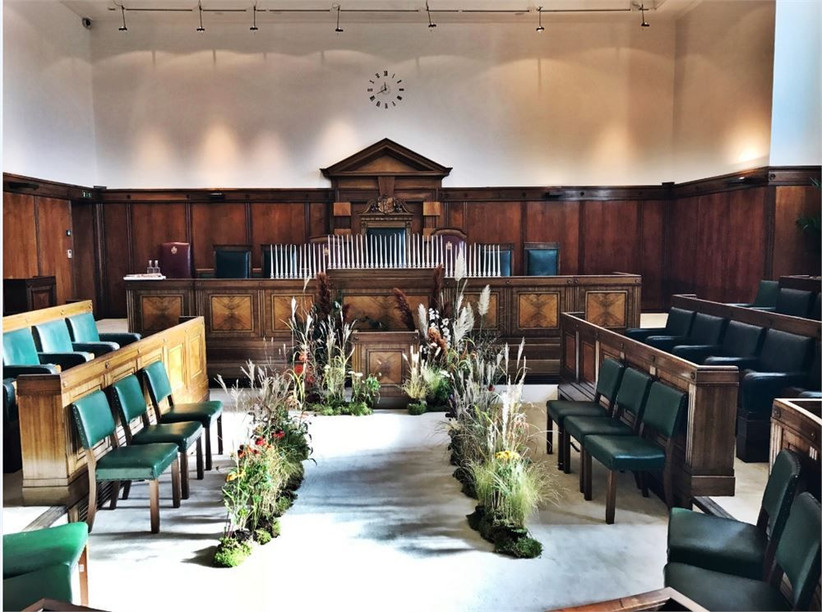 Perfect For: Up to 60 Guests
If you're looking for an alternative wedding venue, the Town Hall Hotel in vibrant East London could be right up your street. The private spaces include the converted Council Chamber, which seats 20 for a private dinner, as well as options for larger guest lists.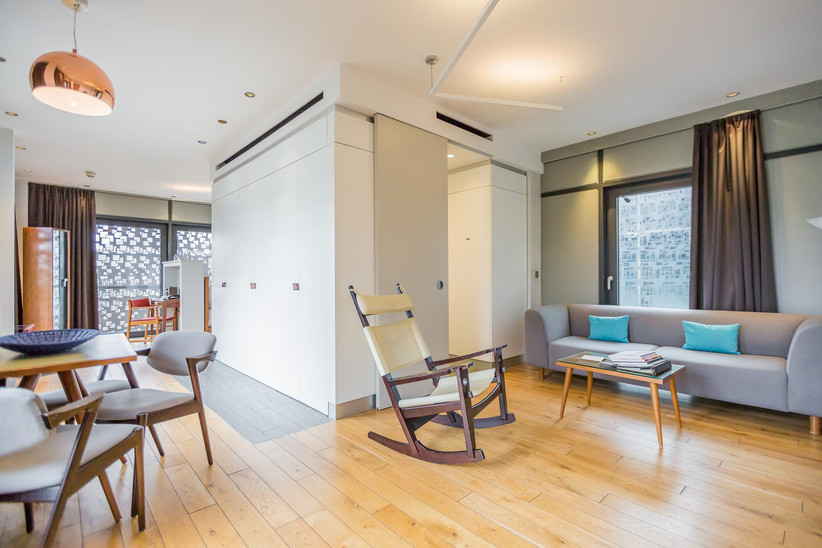 Make sure you book one of the ultra-chic rooms for your first night as newlyweds. As an added treat, choose one of the one-bed apartments and enjoy a mini-moon in London.
READ MORE: 23 of the Best Hotel Wedding Venues in London
18. SMITHS of Smithfield – Farringdon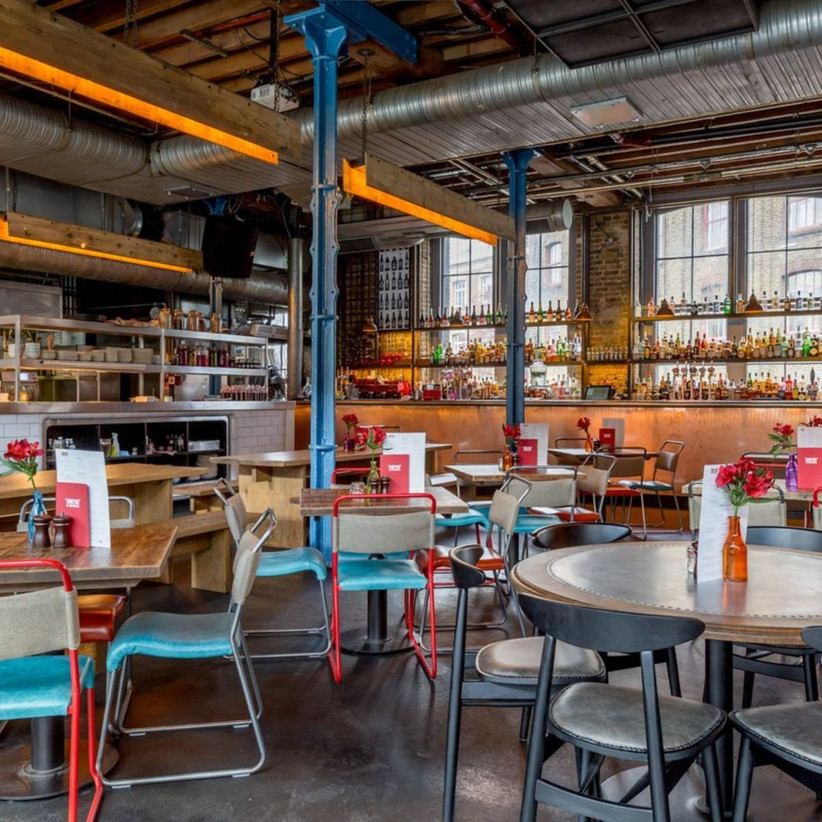 Perfect For: Up to 40 Guests
If you want an industrial-chic vibe - exposed brickwork and pipes, warehouse-style - SMITHS of Smithfield could be the place for you. While this four-storey restaurant can certainly cater for large guest lists, it also has the Death & Victory cocktail bar for intimate receptions, seating 40 for a wedding breakfast of excellent modern British cooking.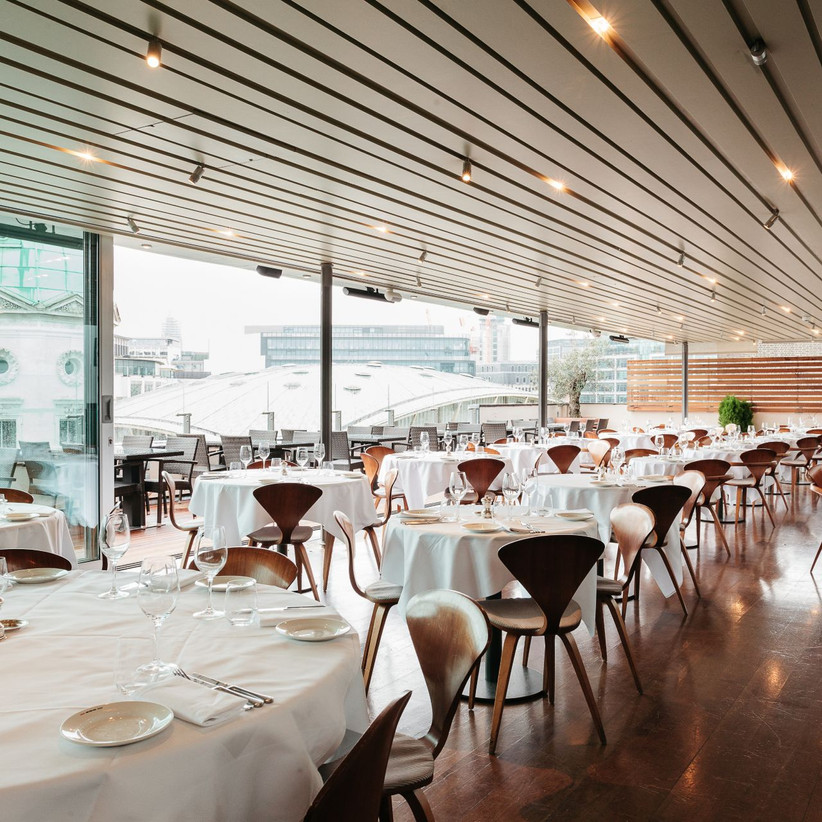 The top floor is licensed for ceremonies, so you can get married against the City skyline - it doesn't get more quintessentially London than that!
19. Clissold House – Stoke Newington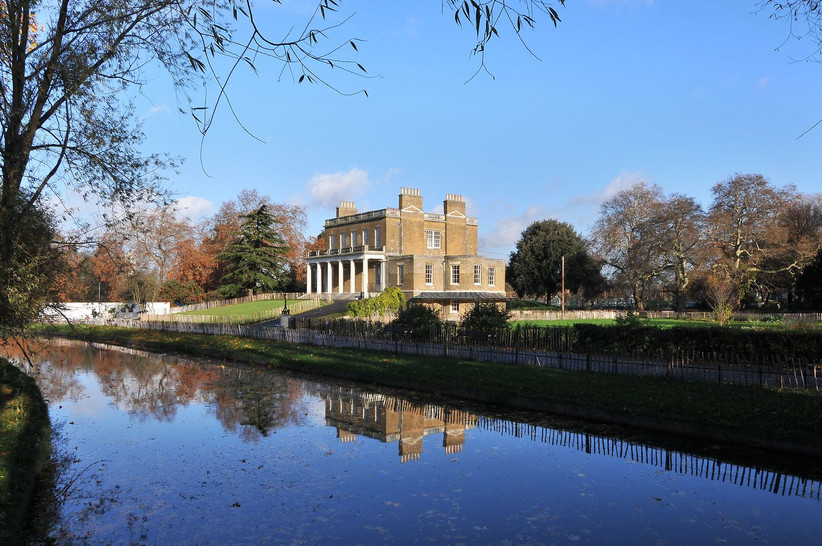 Perfect For: Up to 60 Guests
Want to get married in London but with a country house feel? Try Grade II-listed Clissold House, surrounded by serene parkland but with the delights of Stoke Newington within easy reach.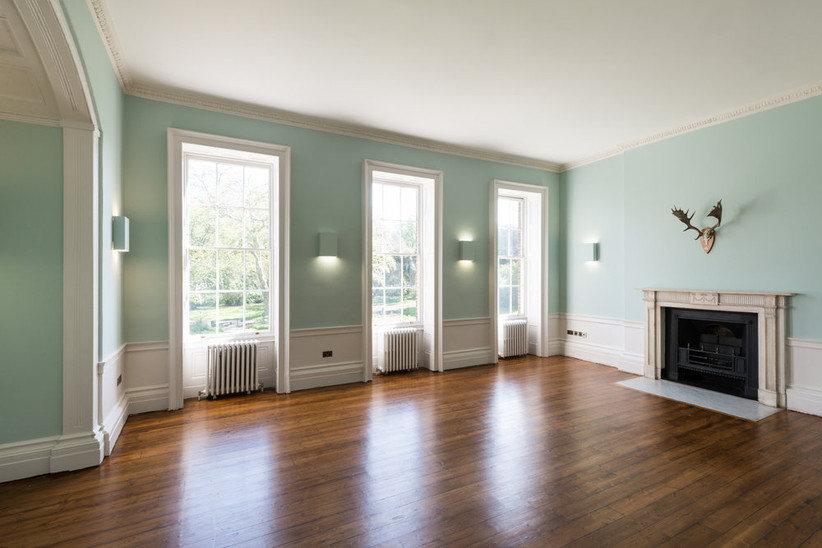 There are some lovely spaces for both ceremony and reception, including the Dining Room which seats 40 and the New River Room for 25.
READ MORE: 17 of the Best Outdoor Wedding Venues in London
20. The William Morris Gallery – Walthamstow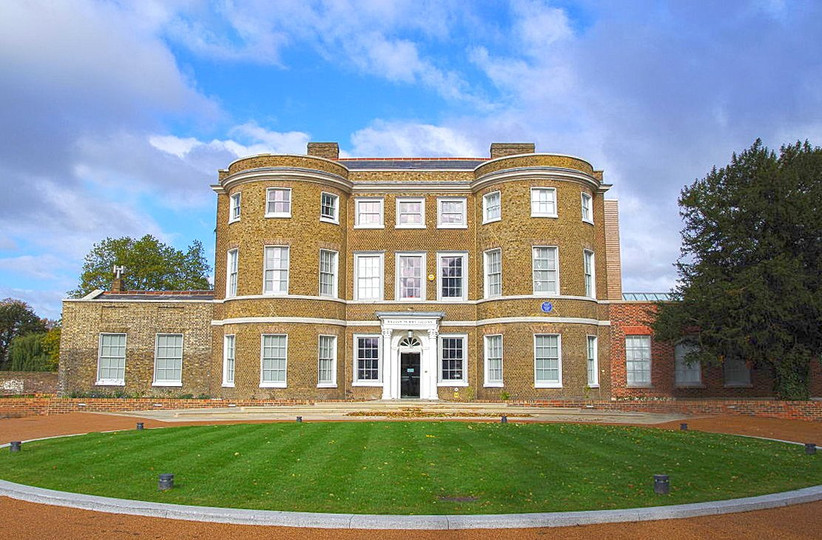 Perfect For: Up to 30 Guests
Renowned textile designer William Morris famously said, "Have nothing in your house that you do not know to be useful, or believe to be beautiful." Fittingly, the gallery dedicated to his work is both practical and pretty, particularly when it comes to weddings.
The orangery-style Tea Room seats 30 and is a beautifully light-filled space for a reception. There are other spaces for larger guest lists, and the venue is also licensed for ceremonies.
21. Percy & Founders – Fitzrovia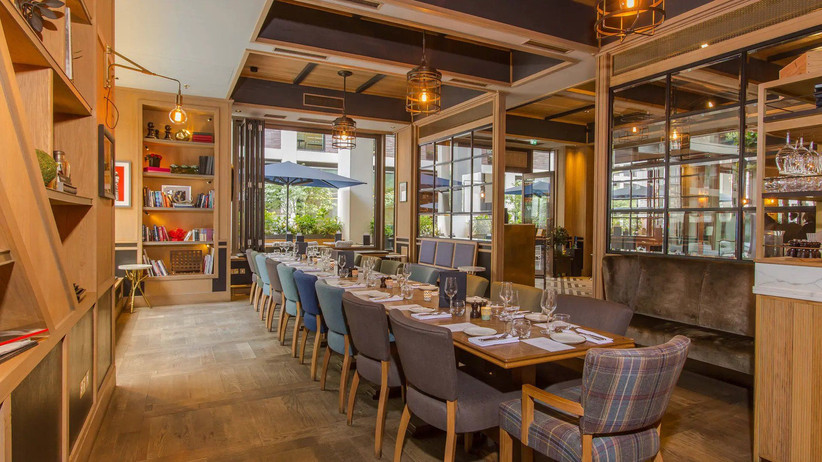 Perfect For: Up to 80 Guests
This wonderfully chic Central London restaurant has four private dining spaces that cater to wedding guest lists from 24 to 80. They offer clear, well-priced packages, but are also able to put together a bespoke celebration.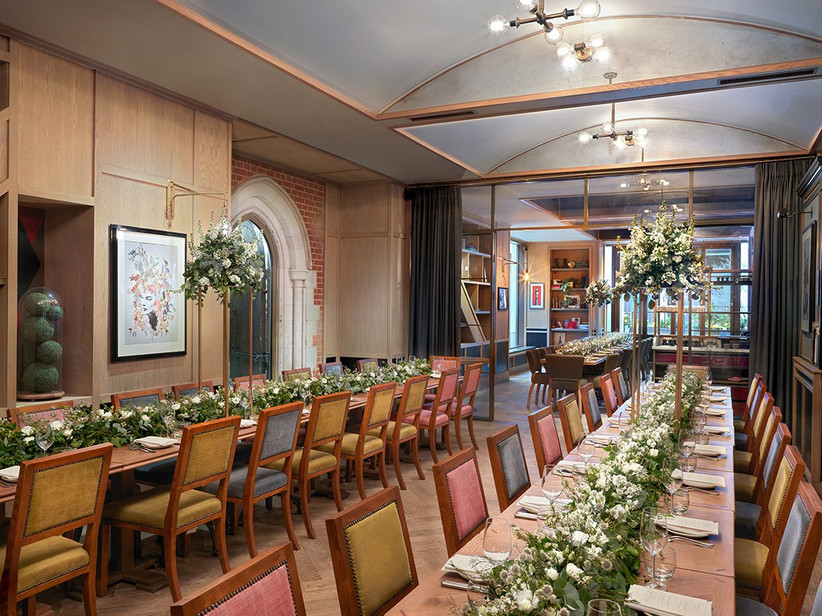 The restaurant is right next door to the gloriously romantic Fitzrovia Chapel, where you can have a civil ceremony or partnership, or a humanist wedding.
READ MORE: The 15 Best Restaurant Wedding Venues in London For Foodie Couples
22. Hello Darling – London Bridge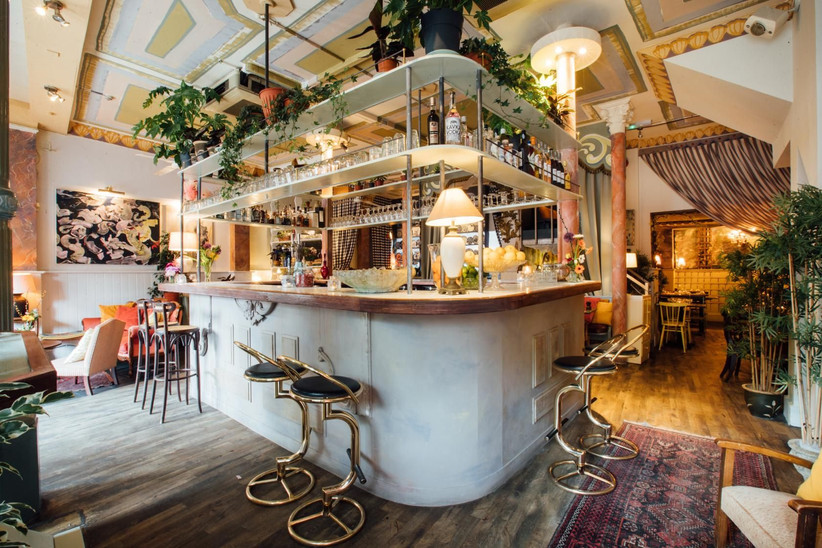 Perfect For: 30+ Guests
Quirky glamour is the order of the day at Hello Darling, with plenty of fresh botanical design details. This Instagramable restaurant caters for guest lists of 30 upwards. In addition to the beautiful main dining room, there's a secret six-room house accessed through a painting, which you can hire, too.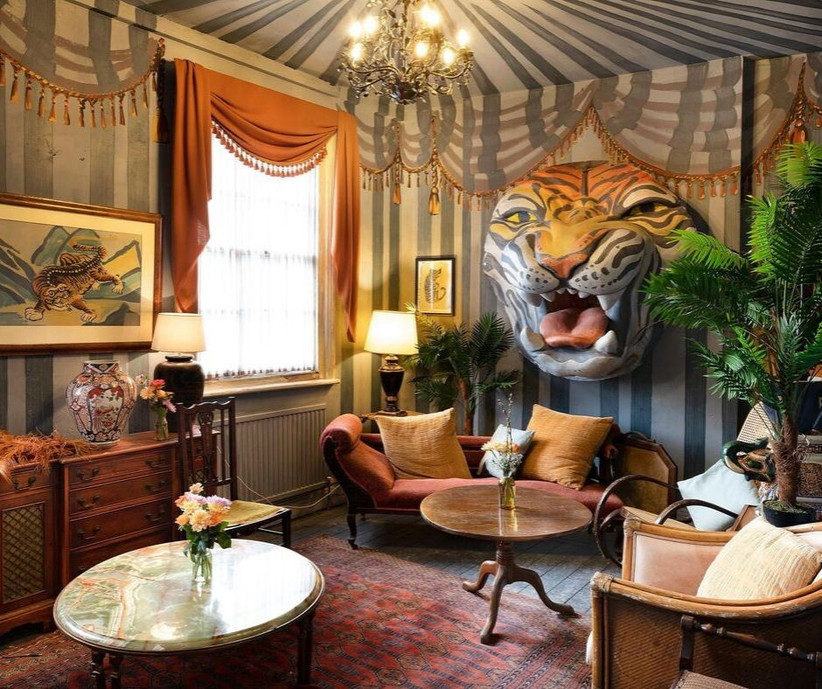 While much attention has been paid to the look of both, don't think this is a case of style over substance - the food is imaginative and delicious.
23. The Counting House – Bank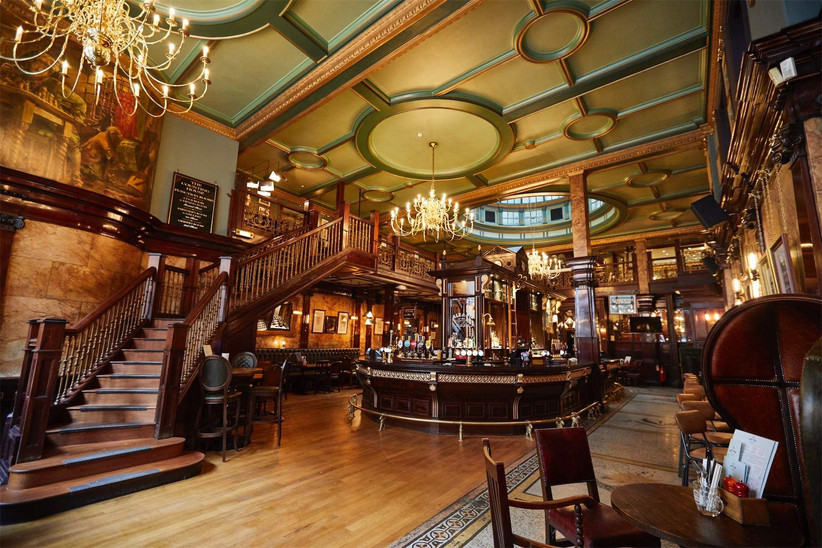 Perfect For: Guest Lists Under 40
There's historic charm in spades at The Counting House, with richly hued wood panelling and sparkling chandeliers. The function rooms are ideal for small weddings, with the intimate Club Room seating up to eight and the Dining Room and Partners Room seating 26 and 30 respectively.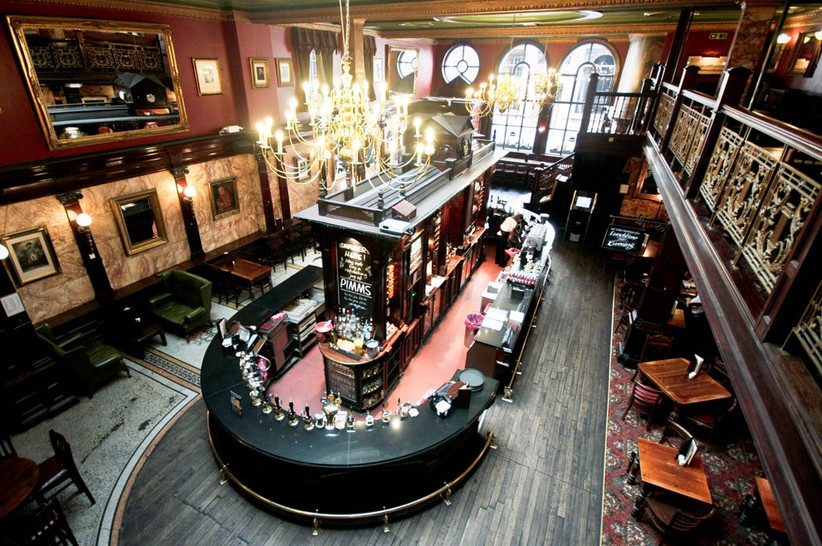 Unusually for a city pub venue, there's on-site accommodation, and they also have a sister hotel, The Chamberlain, only minutes away.
24. Petersham Nurseries – Covent Garden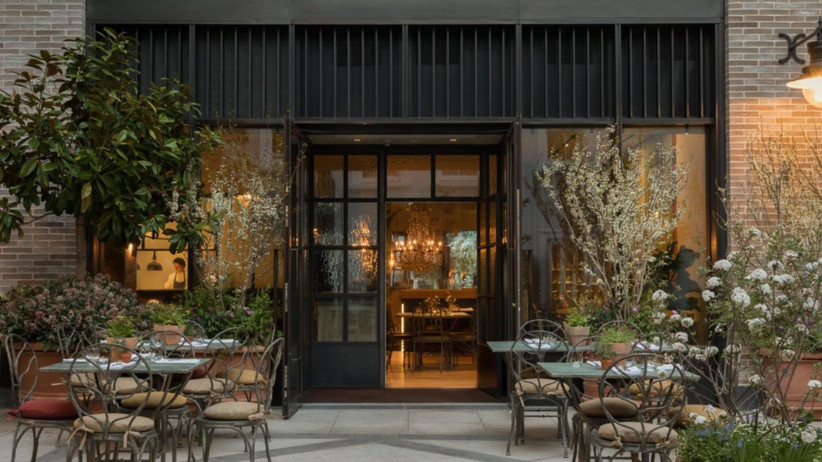 Perfect For: Up to 40 Guests
The light-filled private dining room at the Covent Garden outpost of Petersham Nurseries is a joyously romantic space for an intimate wedding.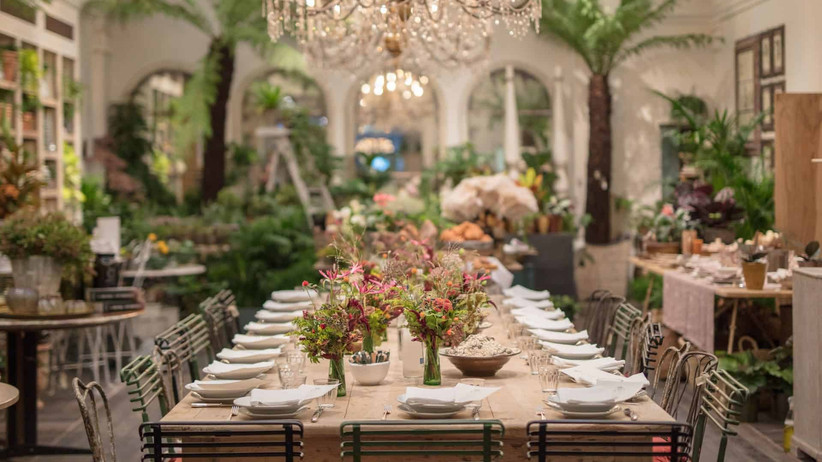 Expect enviable florals, as their in-house florists are skilled at creating special displays. The Covent Garden location means there's some lovely accommodation within easy reach.
25. The Anthologist – St Paul's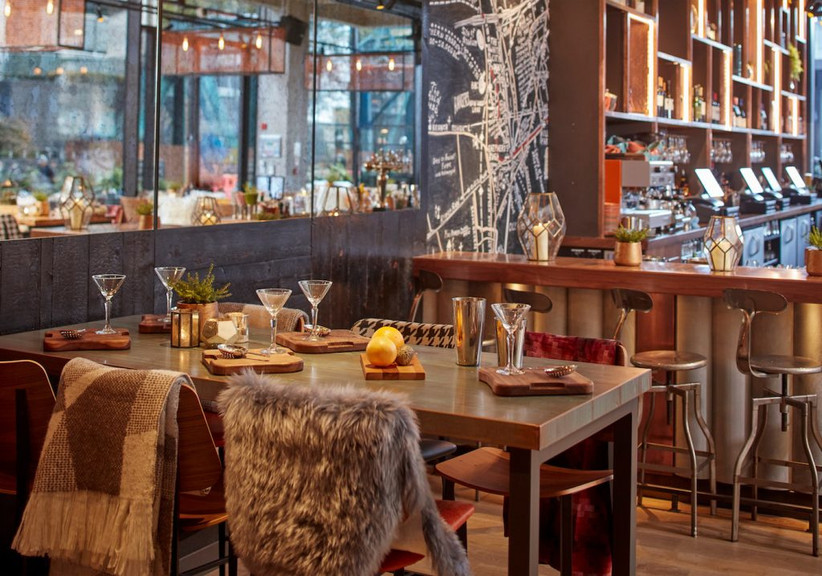 Perfect For: Up to 60 Guests
This City of London restaurant has a glamorous Mad Men feel, but with contemporary design details that keep it feeling space. There are several private event spaces; we particularly like The Studio, for up to 60 guests, which has its own 1950s kitchen that can work as a cool bar area.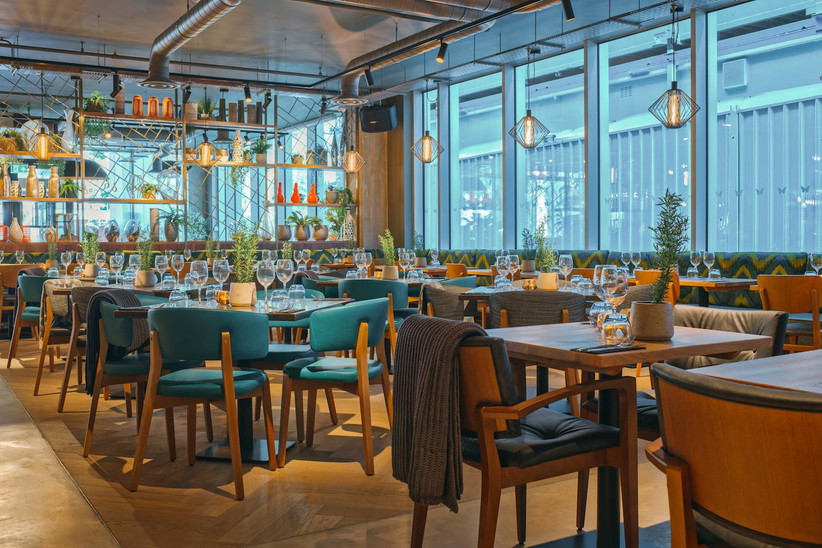 There are also two cocktail lounges, which you can hire with or without a mixologist.
READ MORE: 33 Unusual Date Ideas in London to Add to Your Couple's Bucket List
26. The White Horse – Liverpool Street
Perfect For: Up to 70 Guests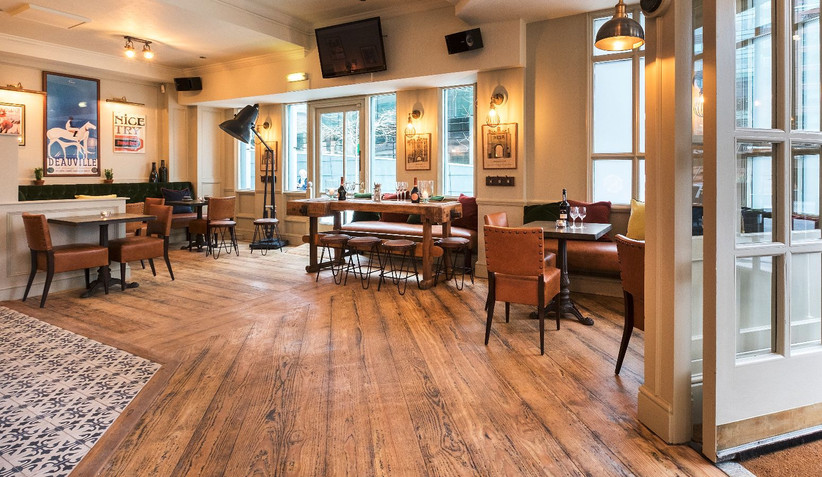 Perfect For: Up to 70 Guests
We love the light, contemporary feel of this Liverpool Street pub, which can be hired exclusively for up to 70 people seated at weekends. As an added bonus, there's a delightful terrace.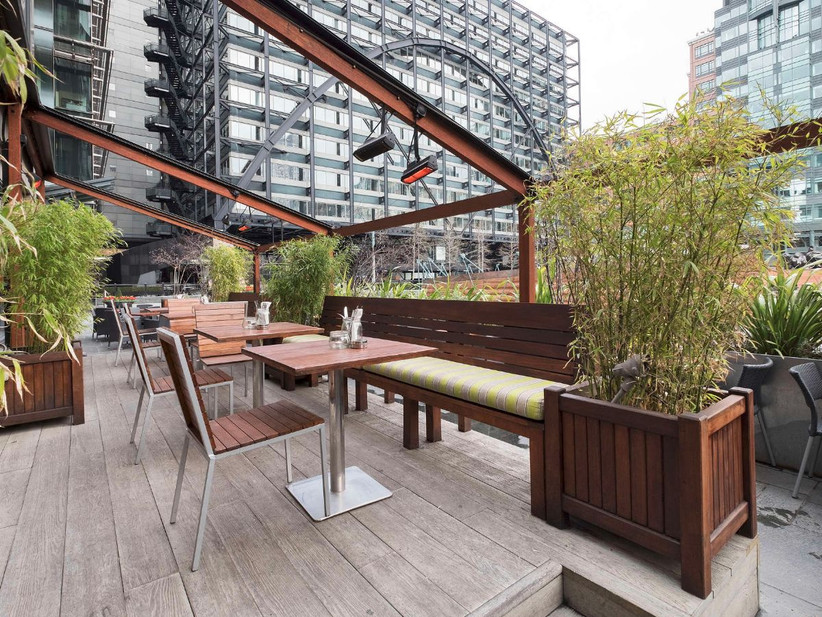 There's a connectable sound system, so you can have your chosen wedding playlist in the background as guests tuck into delicious pub food.
27. The Dead Dolls House – Islington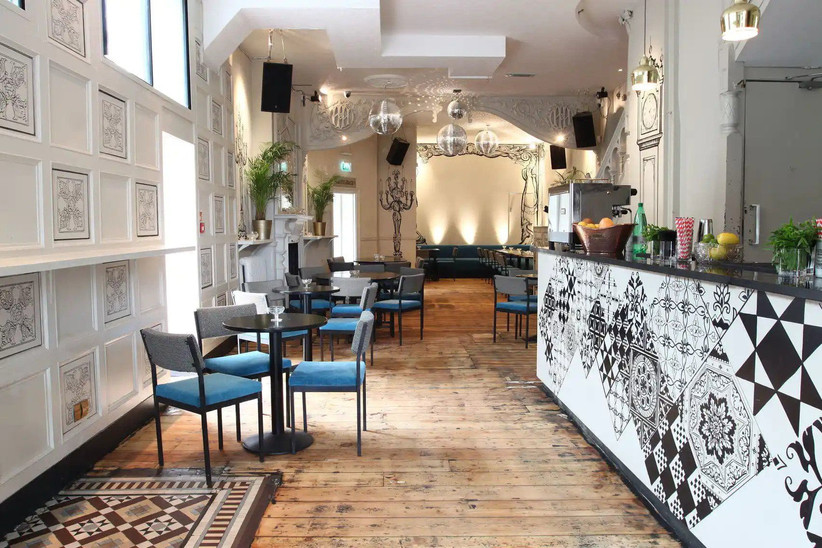 Perfect For: Anything From 9 Guests
Victorian townhouse The Dead Dolls House is a design lovers' paradise, with eclectic interiors ranging from quirkily elegant to glamorous.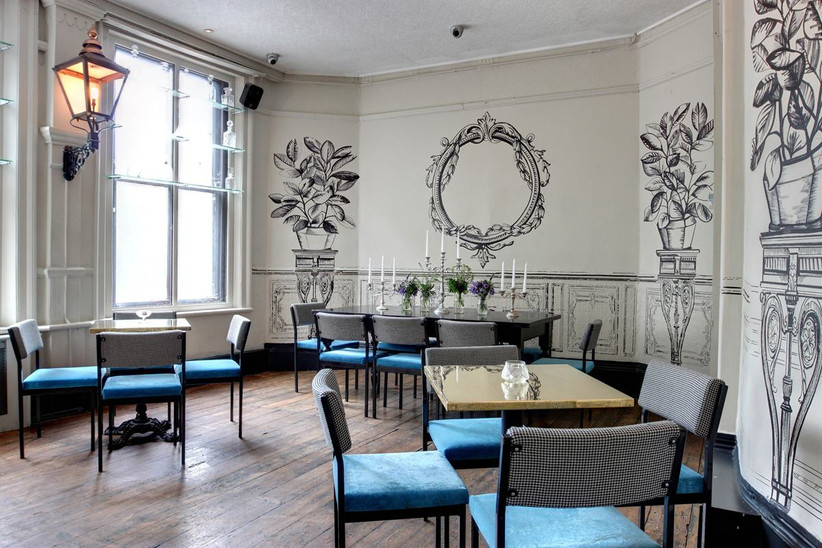 Located on vibrant Upper Street, the venue can cater for weddings from 9 guests upwards and is licensed for civil ceremonies and partnerships.
28. Ham Yard Hotel – Soho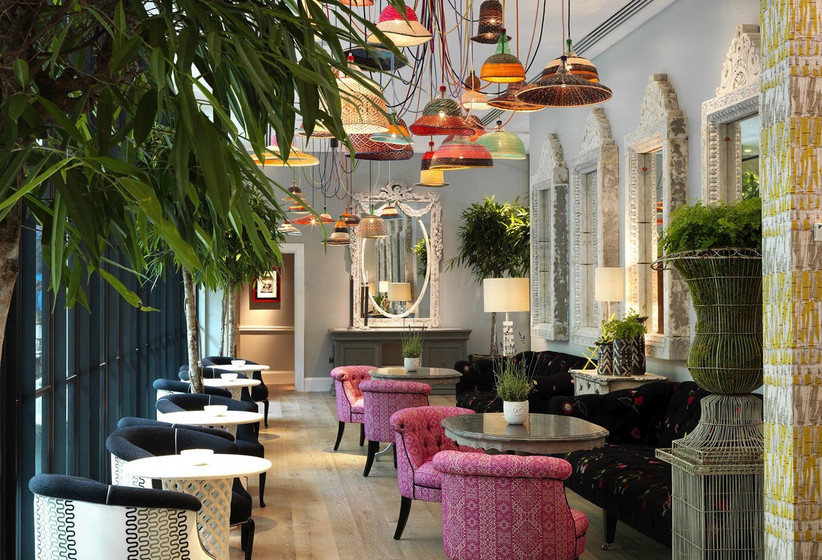 Perfect For: 20+ Guests
The Ham Yard Hotel will be a real treat for any out-of-town guests who stay over, with a cool rooftop restaurant, bowling alley and individually designed bedrooms.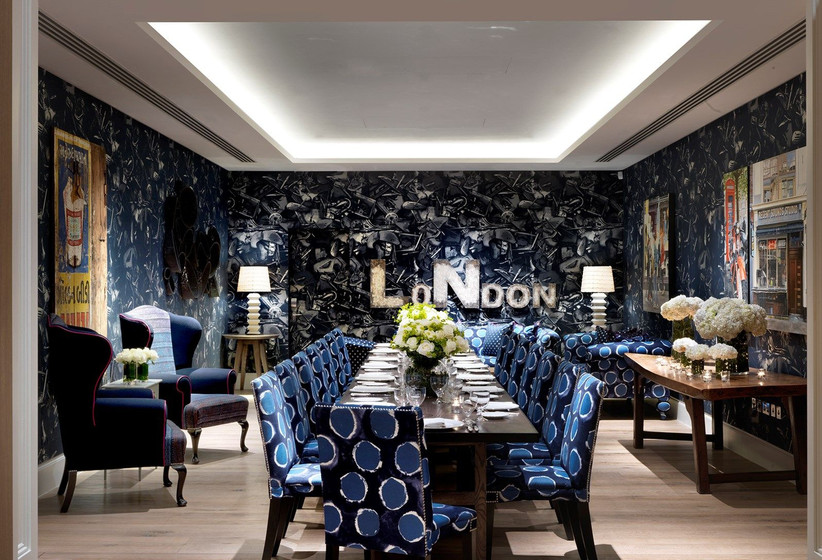 The event spaces suit guest lists of all different sizes, including The Archer Room, which seats 22.
29. The Alice House – Queen's Park & West Hampstead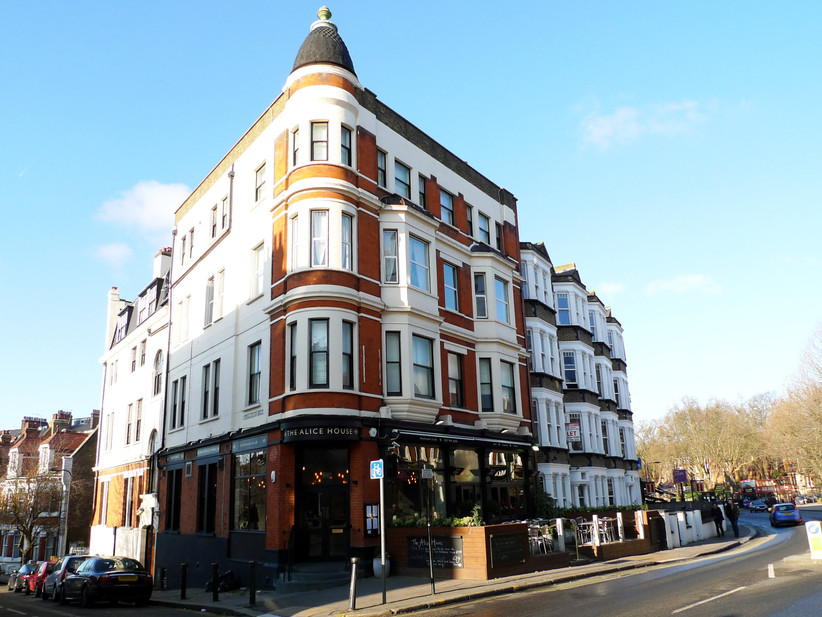 Perfect For: Up to 70 (Queen's Park) or 40 (West Hampstead)
West London pub The Alice House is a stylish spot for a celebration, and will please lovers of good food and drink, with its local craft beers, boutique wines and dishes of seasonal ingredients. Private events in the Queen's Park bar take place in the lovely Library, which seats 30 but can fit 70 standing.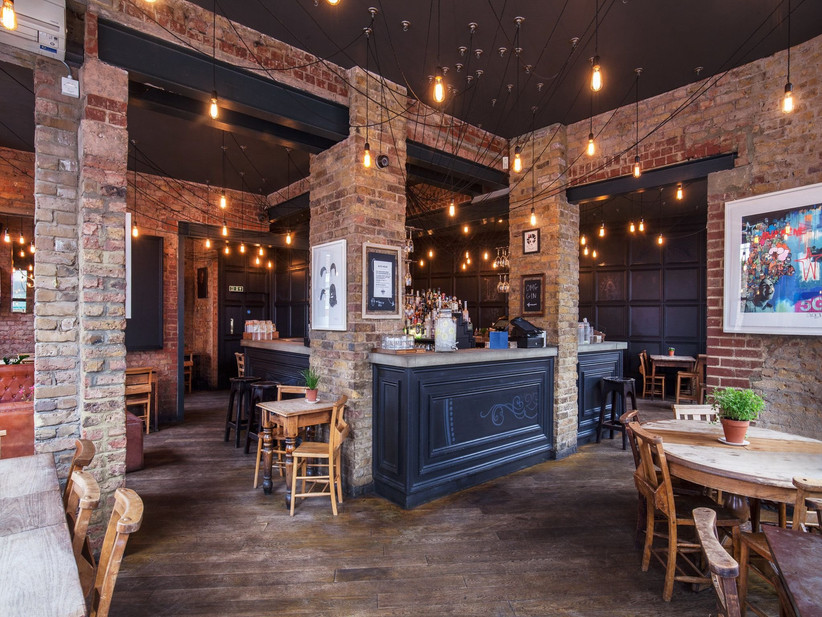 At the West Hampstead outpost, the private dining area has an in-built classic Nintendo console and karaoke machine.
If your guest list is starting to get a little longer than expected or you're after something a little less traditional, take a look at our round-up of the most unusual wedding venues in London.