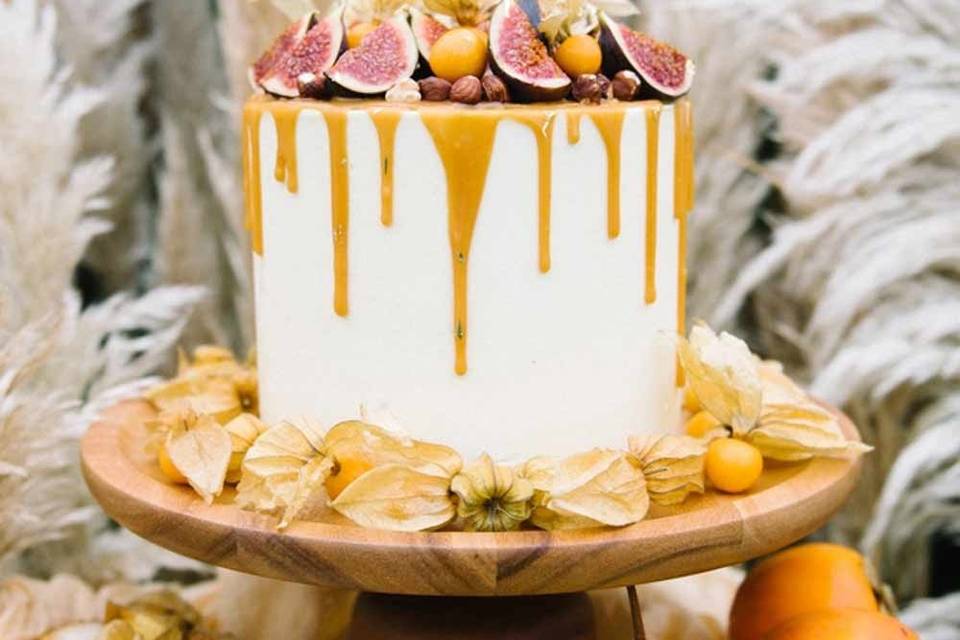 If you're worried about going overboard with your reception and potentially overspending on your wedding budget, then there are loads of ways you can reign in the costs – like opting for a delicious single tier wedding cake as opposed to a tower of tiers that's taller than you.
Single tier wedding cakes may be small but that doesn't mean that they have to make any less of a statement. From rustic naked wedding cakes to unusual wedding cakes for the more quirky couples, we show you why single tier cakes rule with these 18 designs.
Simply Beautiful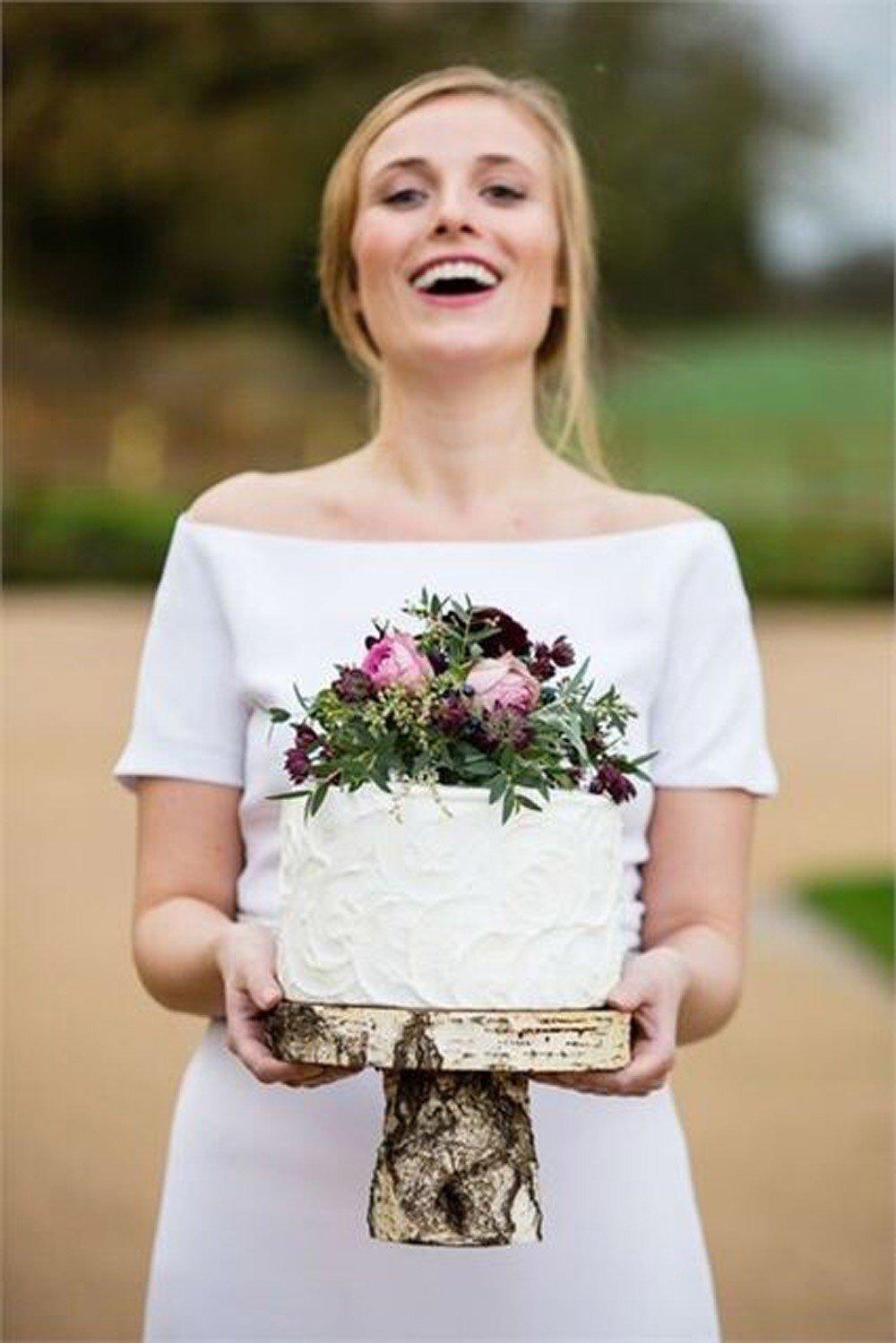 Image Credit – The Kedleston Country House
We'd have a huge smile on our faces too if that cake were in our hands. This elegant single tier design has beautifully textured icing and the most exquisite floral topper. If it's simple and beautiful you're after in a wedding cake, this could be the design for you.
Pastel Pinks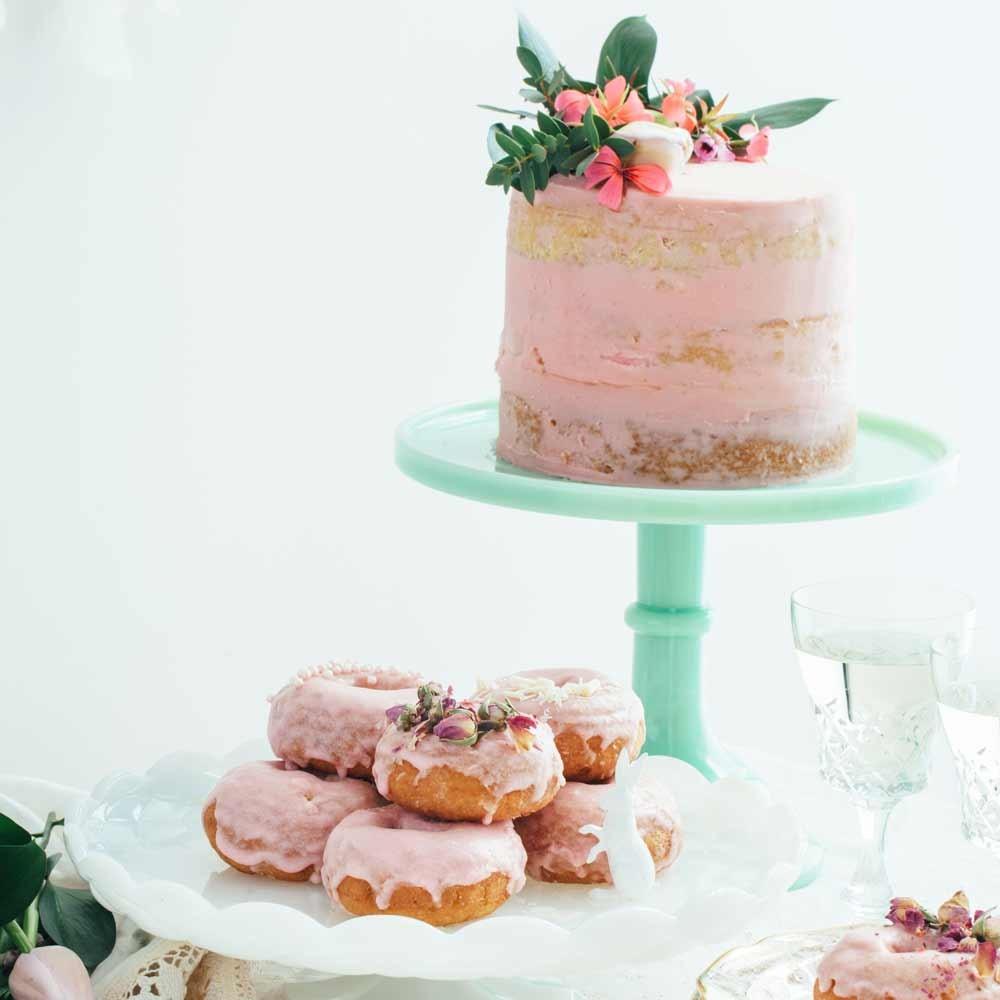 Image Credit – Kelly Neil
This semi-naked single tier wedding cake brings pretty pastel colours together with fresh floral décor to create a seriously beautiful design. Serving a smaller wedding cake with extra treats like doughnuts is a really nice way to accentuate your dessert table without having to pay for a five-tier cake.
READ MORE: Doughnut Wedding Ideas
Autumnal Vibes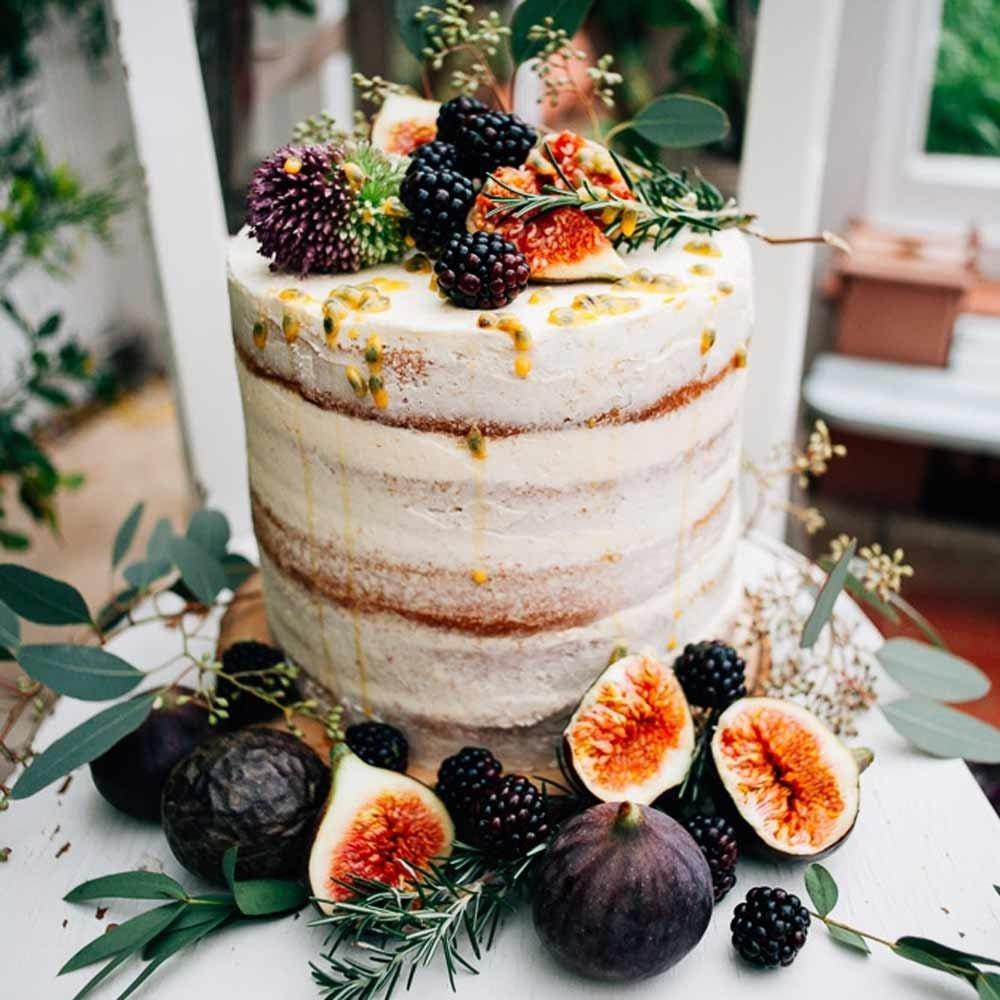 Image Credit – Stradsett Hall
This single tier wedding cake is perfect for couples planning an intimate, rustic wedding. The autumnal colours and addition of fruits and seeds makes for a picture-perfect woodland finish and we just adore the rough icing finish.
READ MORE: Semi-Naked Wedding Cakes
Deliciously Dripping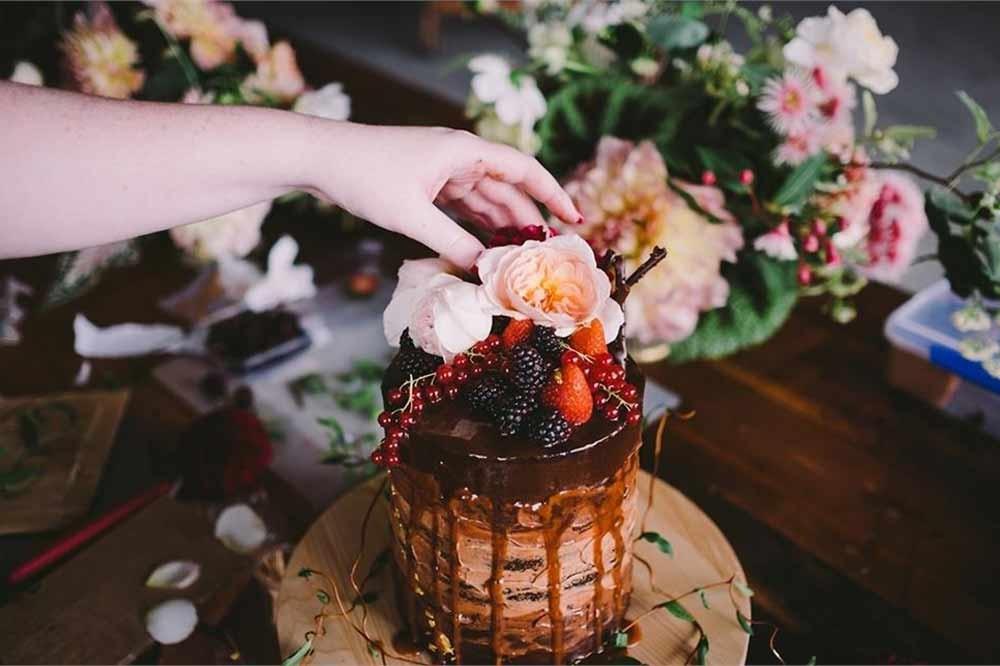 Image Credit – CAKED by Carissa
Have you ever seen a single tier wedding cake look so delicious? No, neither have we! The chocolaty finish and Autumnal shades make this pudding look utterly to die for, and who doesn't love a drip wedding cake?
READ MORE: Mouth-Watering Chocolate Wedding Cakes
Summer Fruits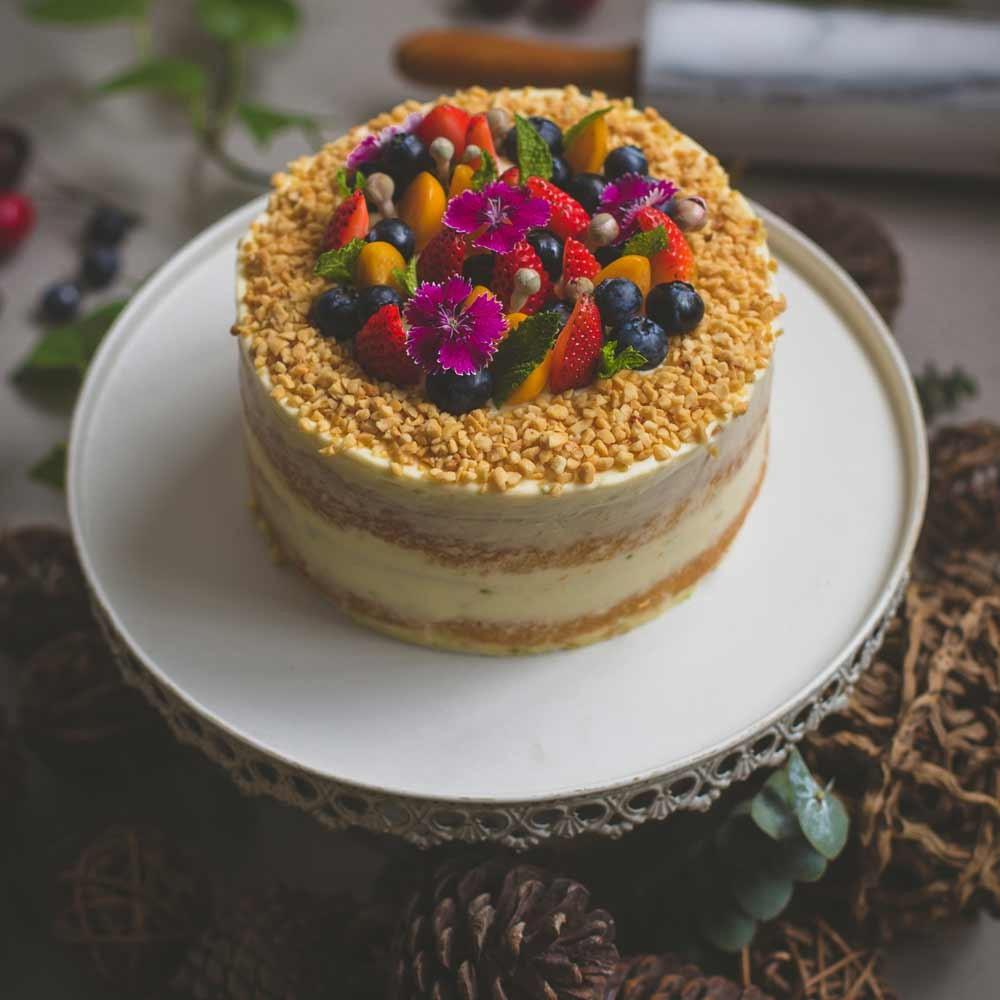 Image Credit – Pablo Merchan Montes
The best thing about this single tier wedding cake is the combination of textures. The crumble, sponge and icing all offer different and delicious elements, and the vibrant colours of the edible flowers and fruit topping give the wedding cake a desirable summer feel.
READ MORE: Beautiful Buttercream Wedding Cakes
Chocolate Layers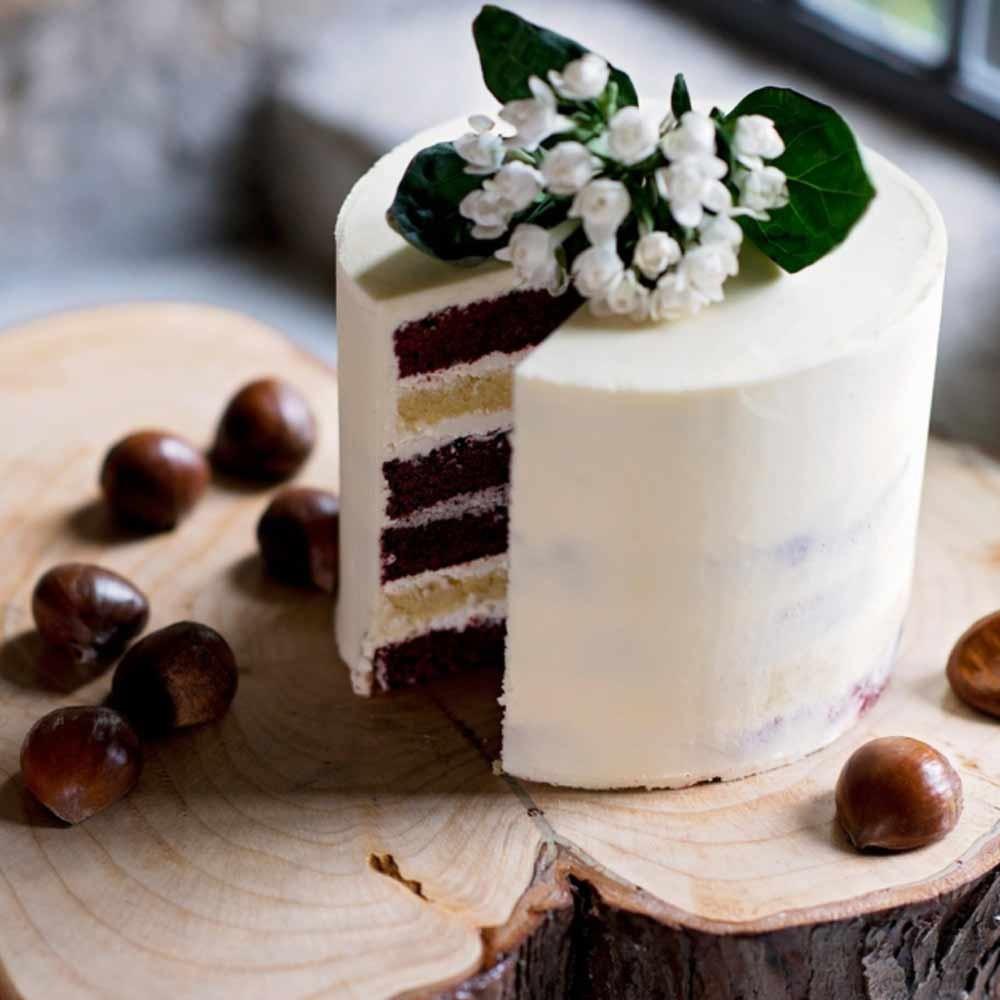 Image Credit – Booootiful Cakes
Perfect for an intimate wedding filled with chocolate lovers, this layered cake looks like a real crowd-pleaser.
Fruity and Fabulous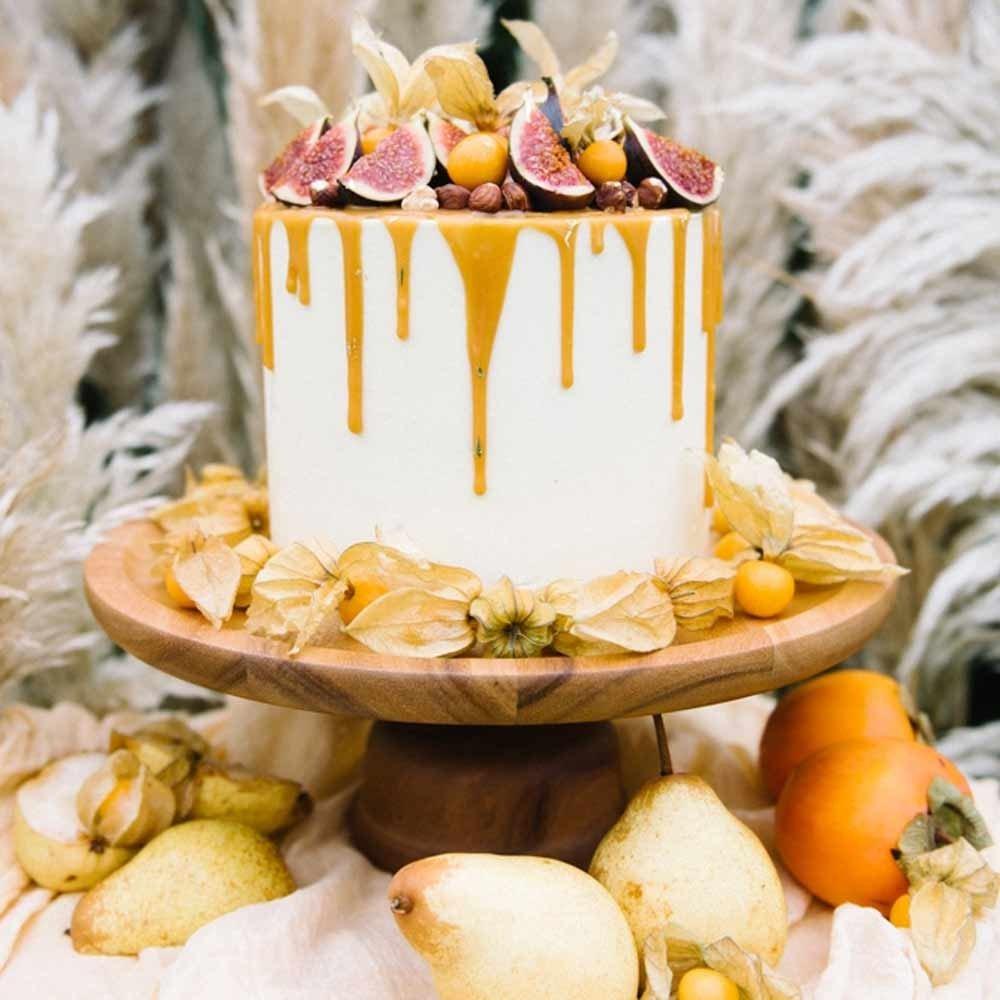 Image Credit – Dollybird Bakes
If simple colours and fruity flavours are what you're looking for in a wedding cake, you'll adore this design. The combination of fruit, dried leaves and dripped icing make this single tier wedding cake simply irresistible.
READ MORE: Glamorous Gold Wedding Cakes
All the Florals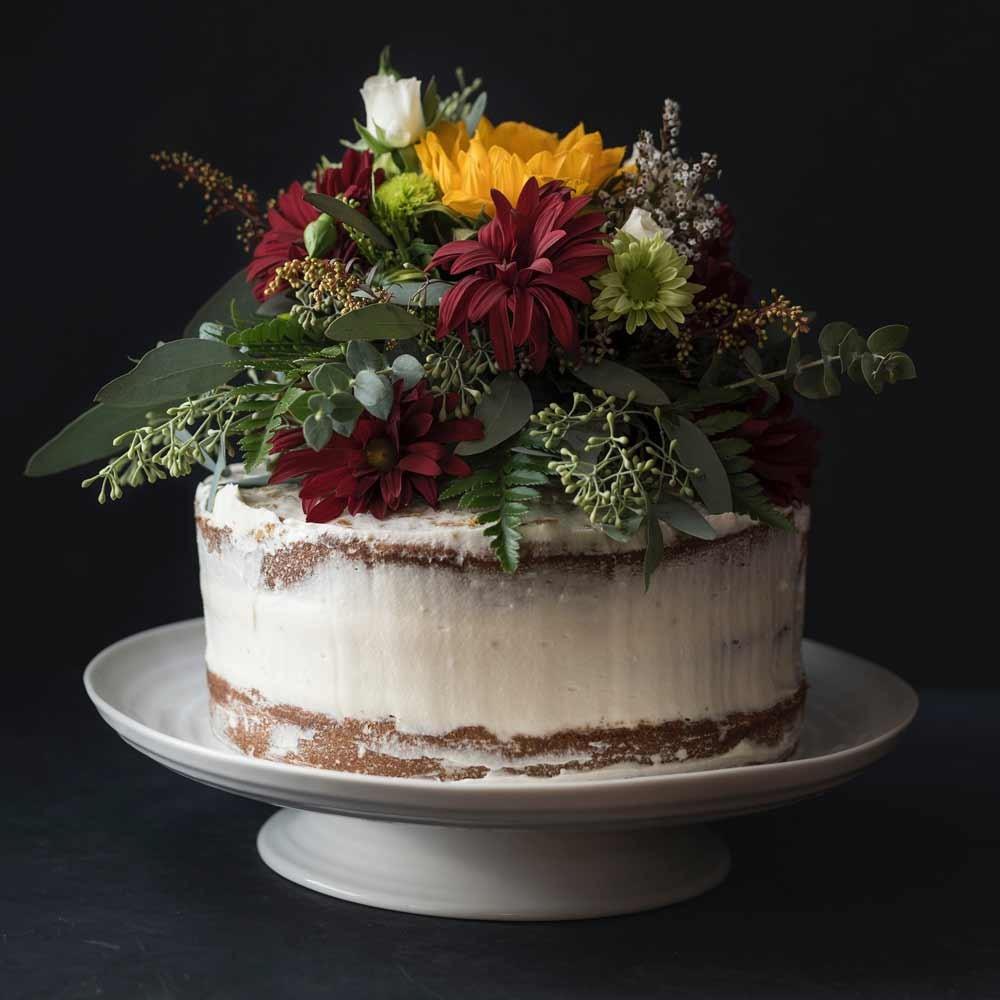 Image Credit – Krista Mcphee
Couples looking for a single tier wedding cake that still packs the wow-factor should consider a beautiful floral topper just like this one. It's almost the same size as the cake itself and would look beautiful on a desert table at any wedding!
Wonderfully Winter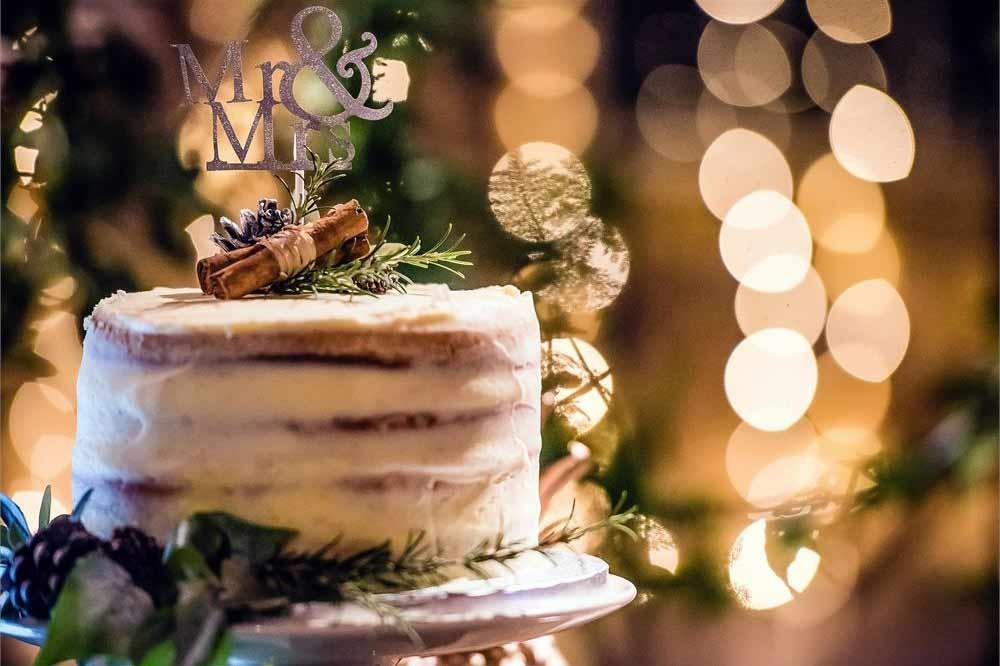 Image Credit – Sarah Elliott Photography
Couples planning a winter wedding should definitely consider a single tier wedding cake like this one. The ivory coloured icing and green foliage make for the perfect finishing touches, and we love the understated size. A wedding cake doesn't have to stand three-foot-tall to look beautiful and this style proves that.
READ MORE: Wonderful Winter Wedding Cakes
Gold-Tipped Feathers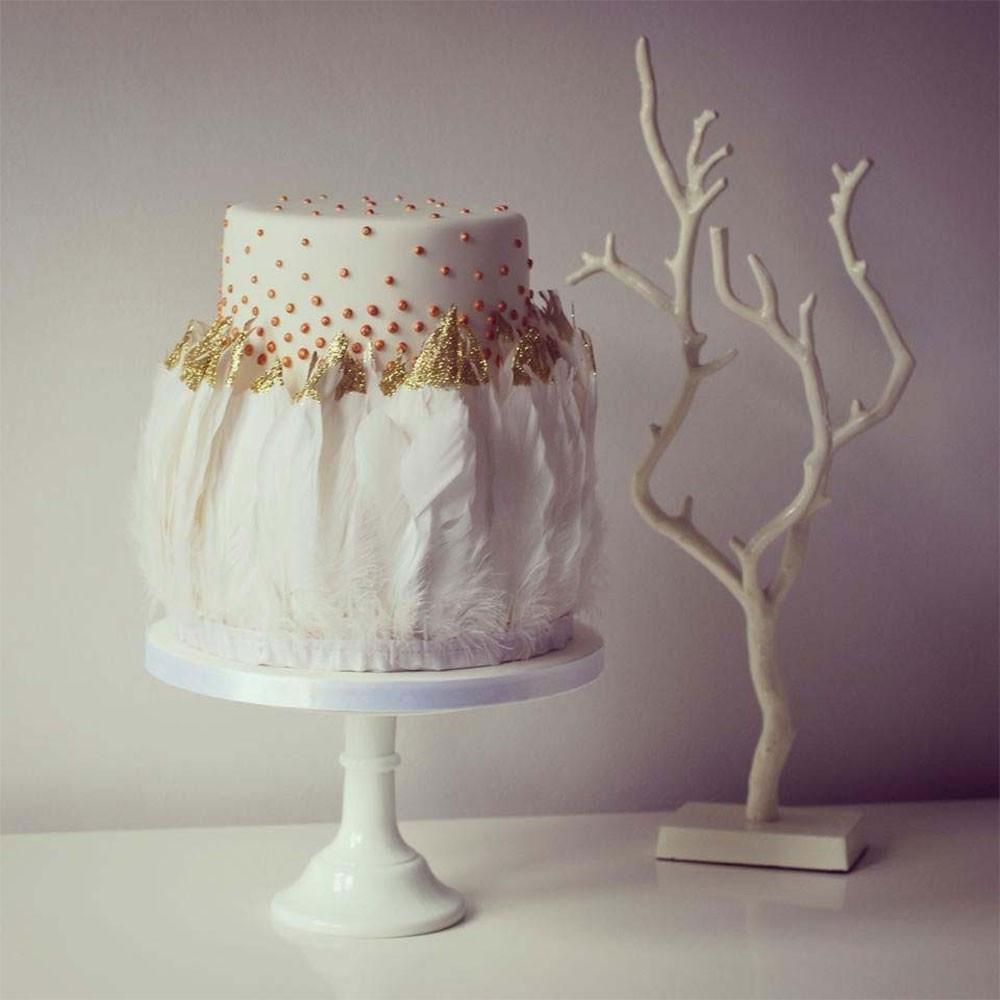 Image Credit – Little Bear Cakery
This beautifully quirky cake from Little Bear Cakery gets a thumbs up from us for its arty design. Metallic wedding cakes are also popular for weddings right now, so the gold sparkle on the feathers is right on trend, plus this adds an injection of glamour to the cake.
Simple Silver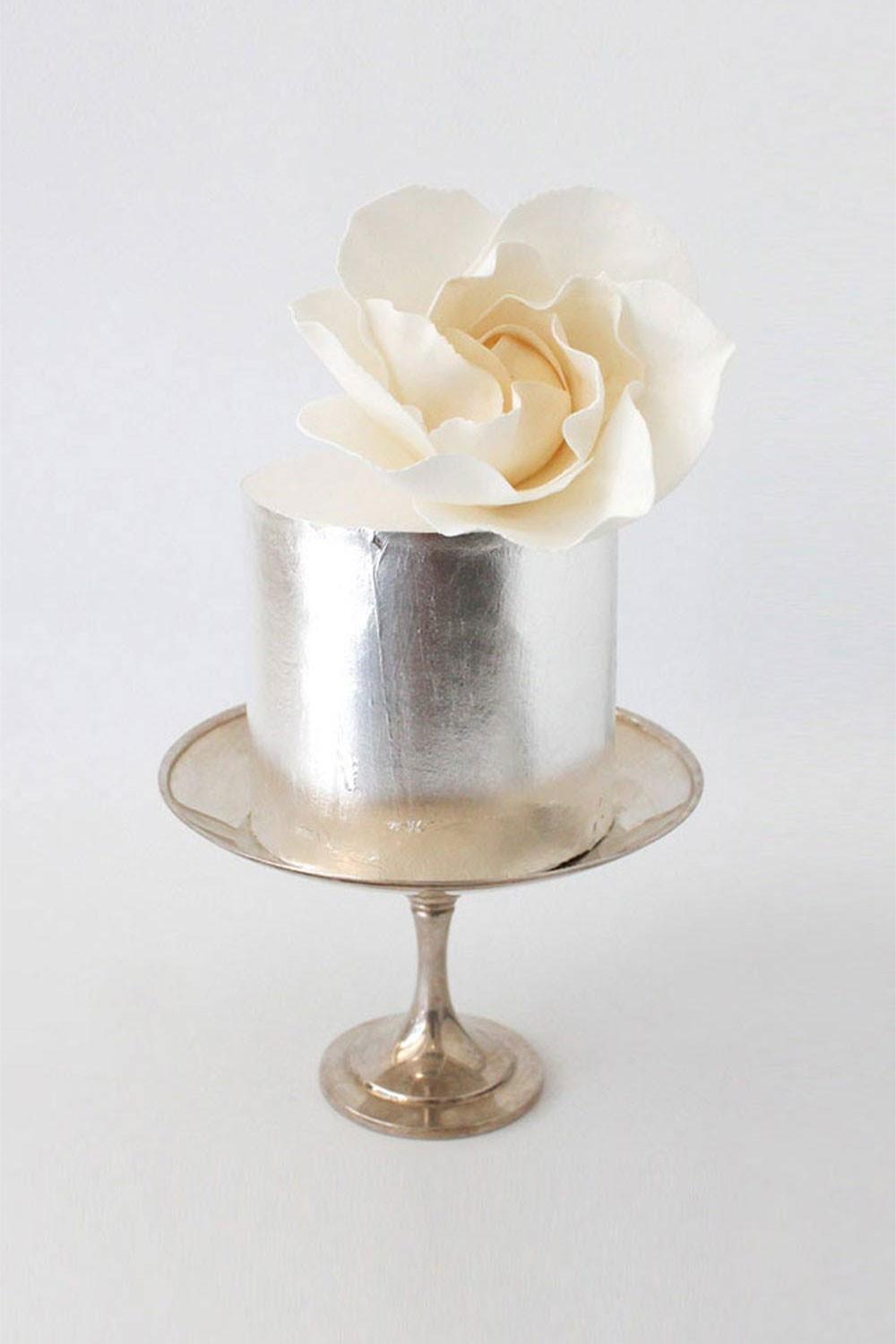 Image Credit – Faye Cahill
Make a real statement with your single tier cake with a bold finish, like this chic metallic wedding cake with a simple flower decoration.
READ MORE: Stunning Silver Wedding Cakes
Pastel Drip Cake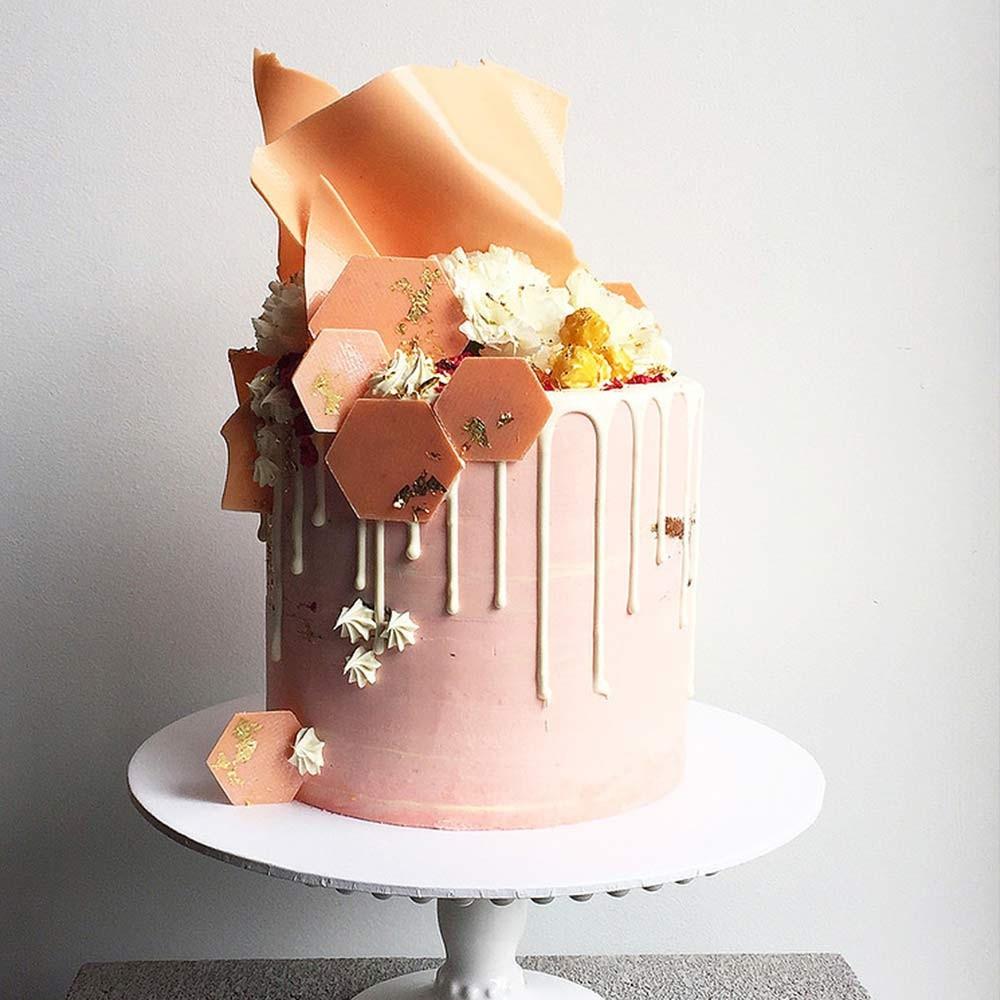 Image Credit – Don't Tell Charles
This cake is pretty perfection, combining a dusky pink base with cream drip icing and geometric shapes featuring a gold leaf finish.
READ MORE: The Prettiest Pastel Wedding Cakes
Textured Metallics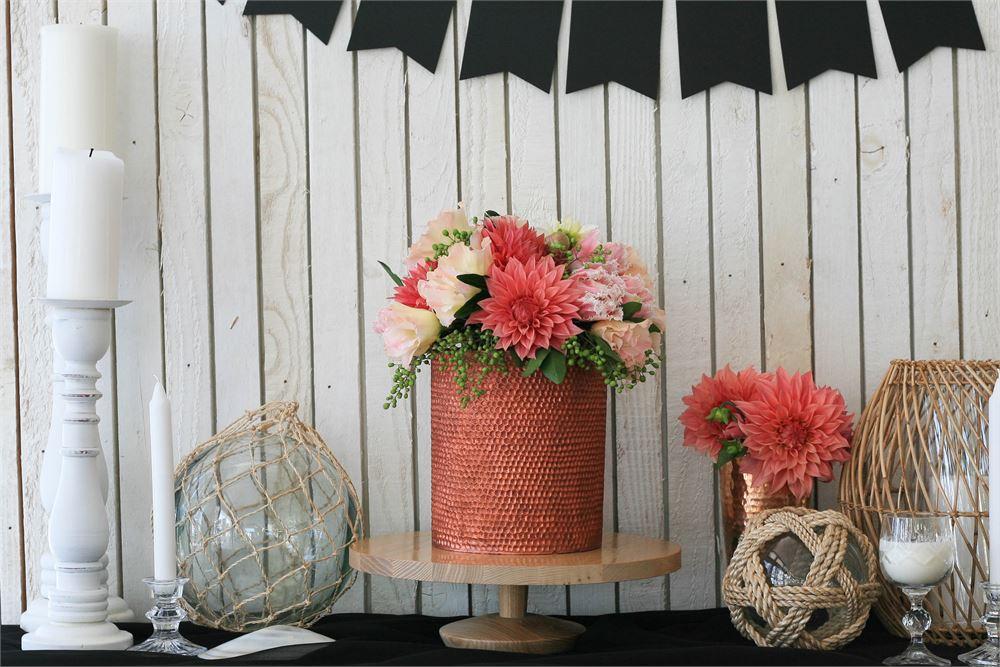 Image Credit – CAKED by Carissa
This stunning cake, from Caked by Carissa, is a real style statement. The textured metallic finish is super contemporary and almost industrial, which works in real contrast to the fresh flowers on top.
READ MORE: Gorgeous Rose Gold Wedding Cakes
Gold Foil Finish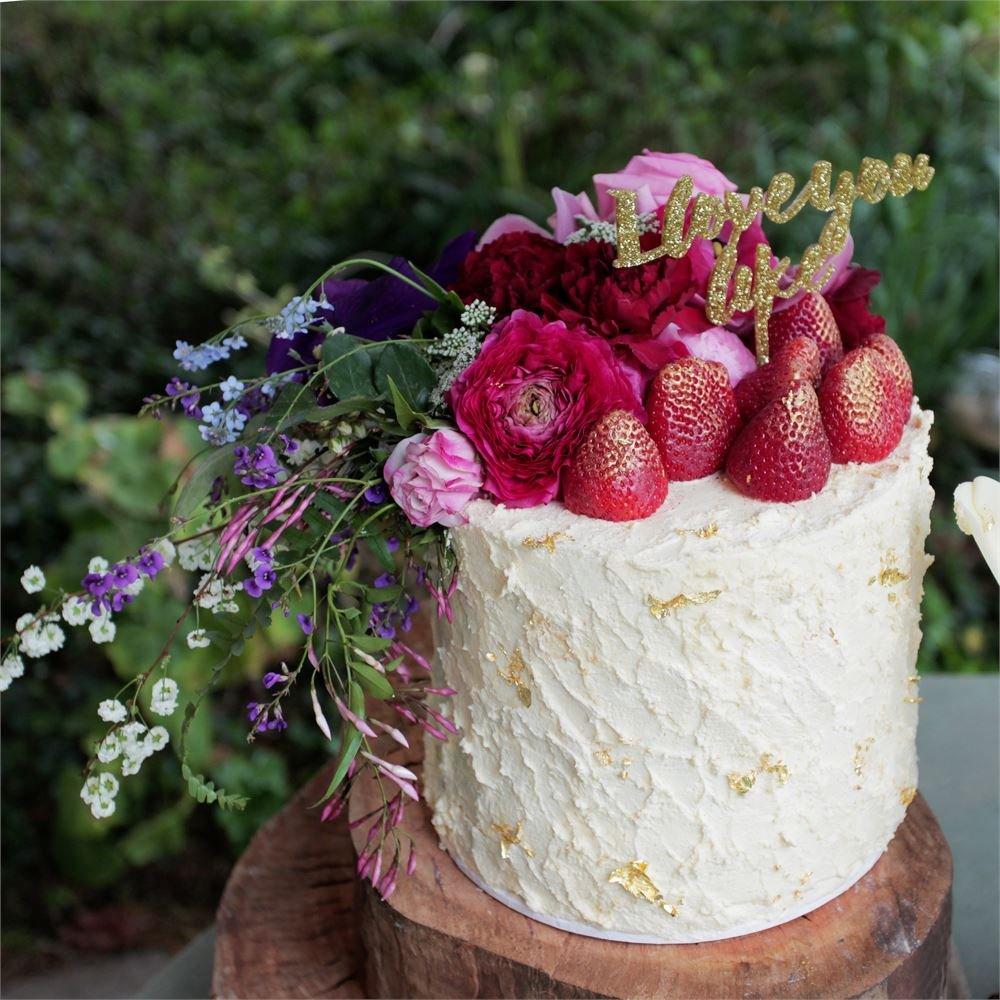 Image Credit – CAKED by Carissa
This is another gorgeous creation from Caked by Carissa. The pretty white textured icing with touches of gold is so simple and elegant, and the perfect canvas for the bright, floral decorations – check out the sprinkle of gold on the strawberries!
READ MORE: The Most Stunning Floral Wedding Cakes
Pastel Greens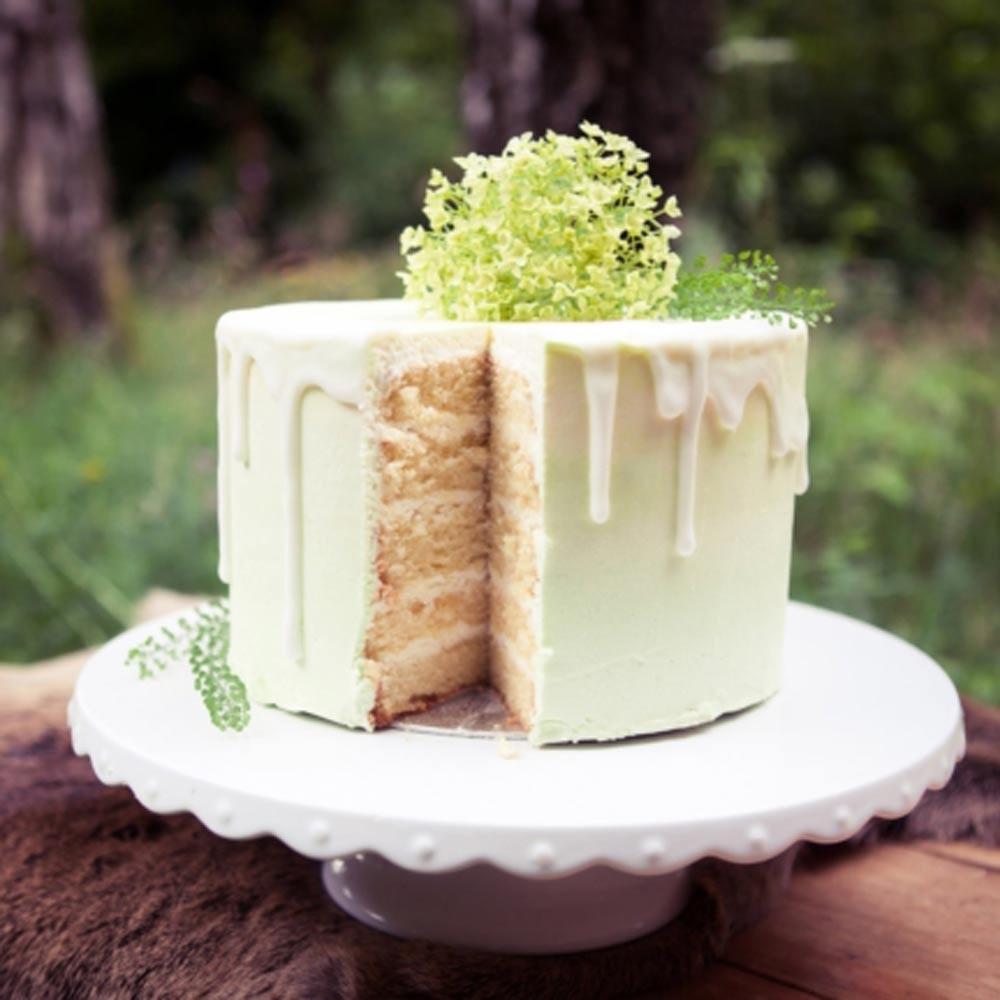 Image Credit – Booootiful Cakes
This drip wedding cake has the most beautiful pastel green tones making it the perfect choice for a spring wedding!
READ MORE: Delicious Drip Wedding Cakes
Chocolate Wrapper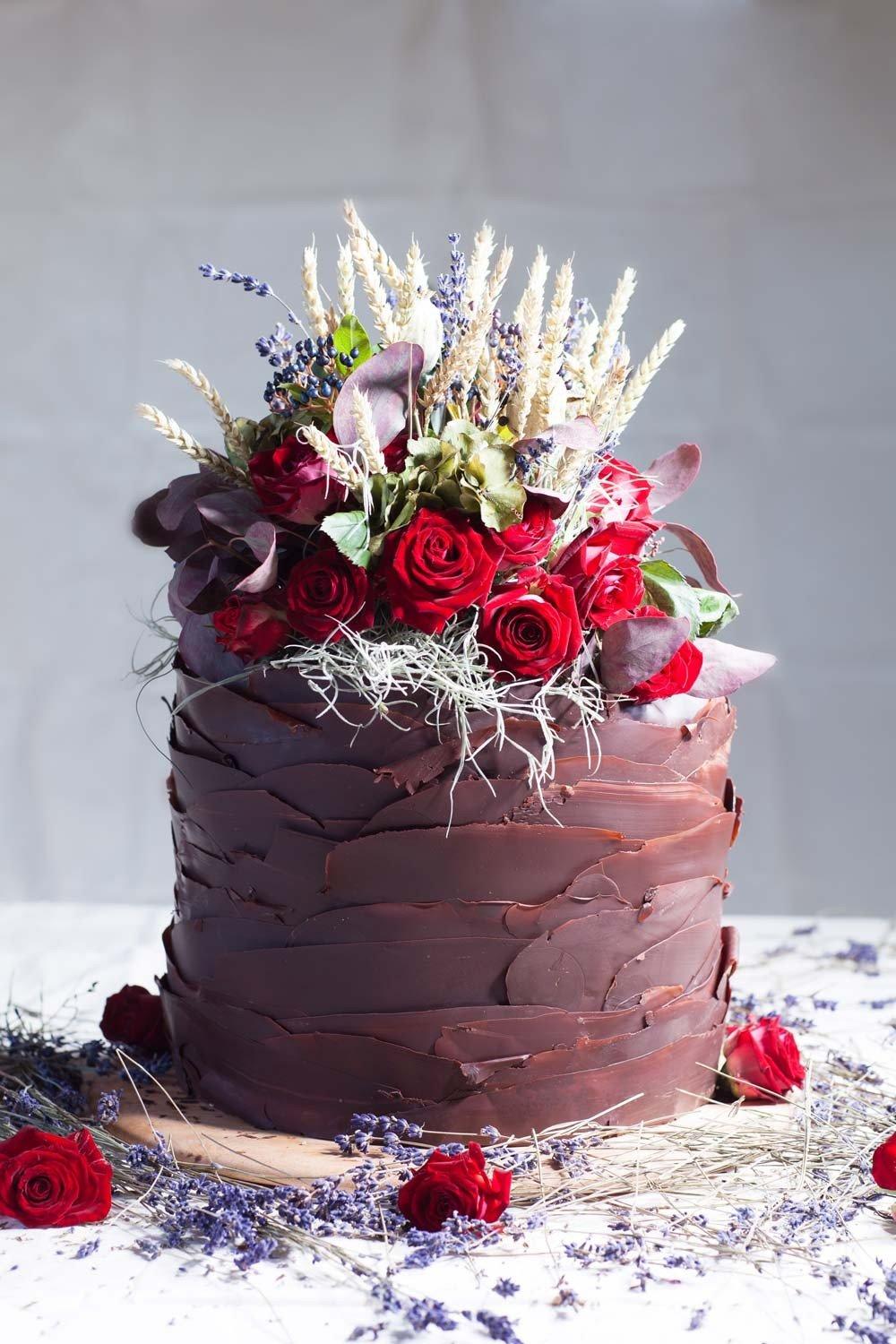 Image Credit – The Natural Cake Company
This single tier chocolate wedding cake looks just heavenly, with layer upon layer of tempting chocolate, all on a single tiered wedding cake. The rustic addition of wheat and lavender to the roses makes for a unique yet interesting topping that complements the rich, brown colour of the cake.
READ MORE: Dreamy Chocolate Wedding Ideas
Beautiful Bows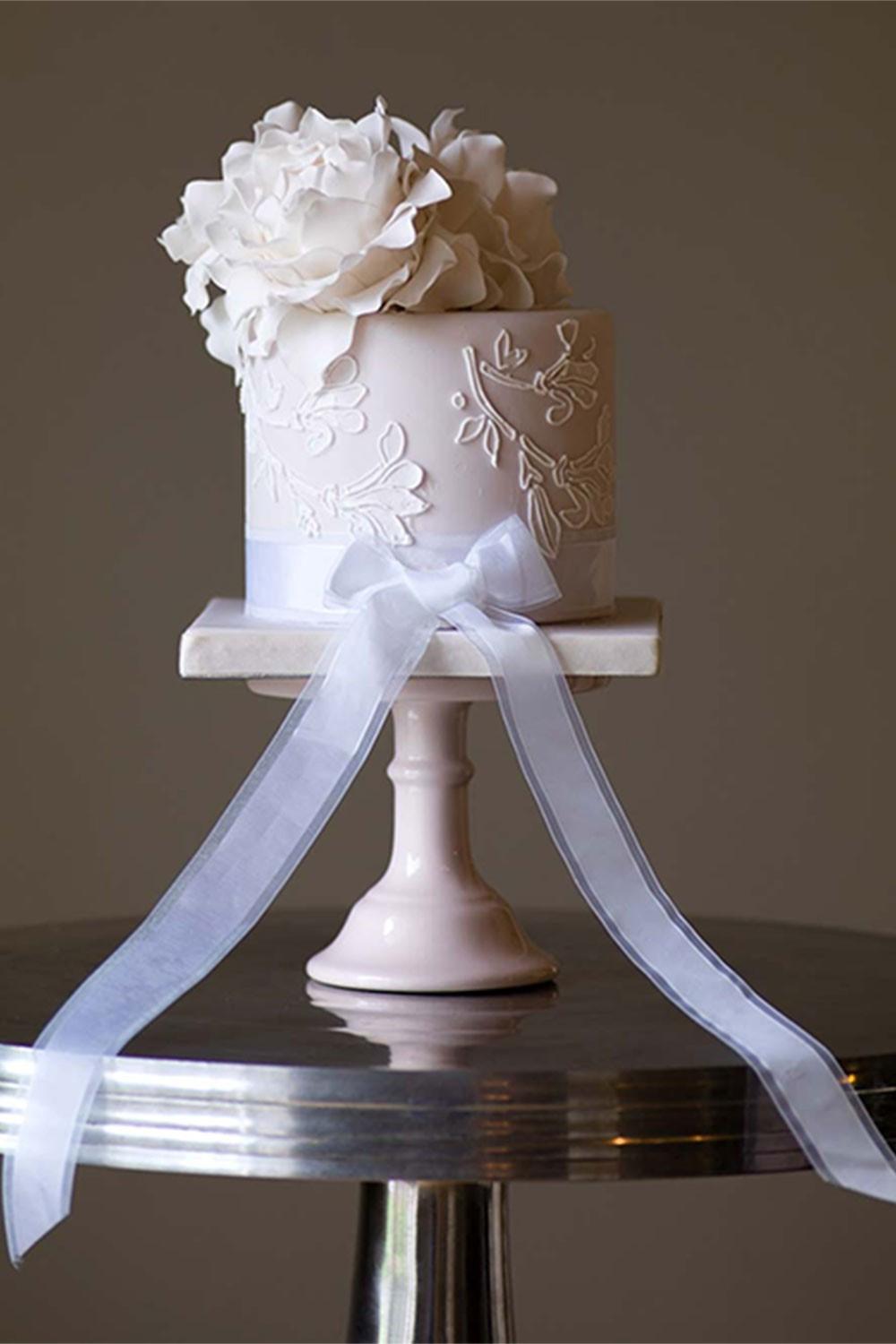 Image Credit – Willow and Bloom Cakes
What this cake lacks in size, it more than makes up for in romance. The intricate icing detail, pretty flower decoration and triditional bow are super pretty!
Classic Chic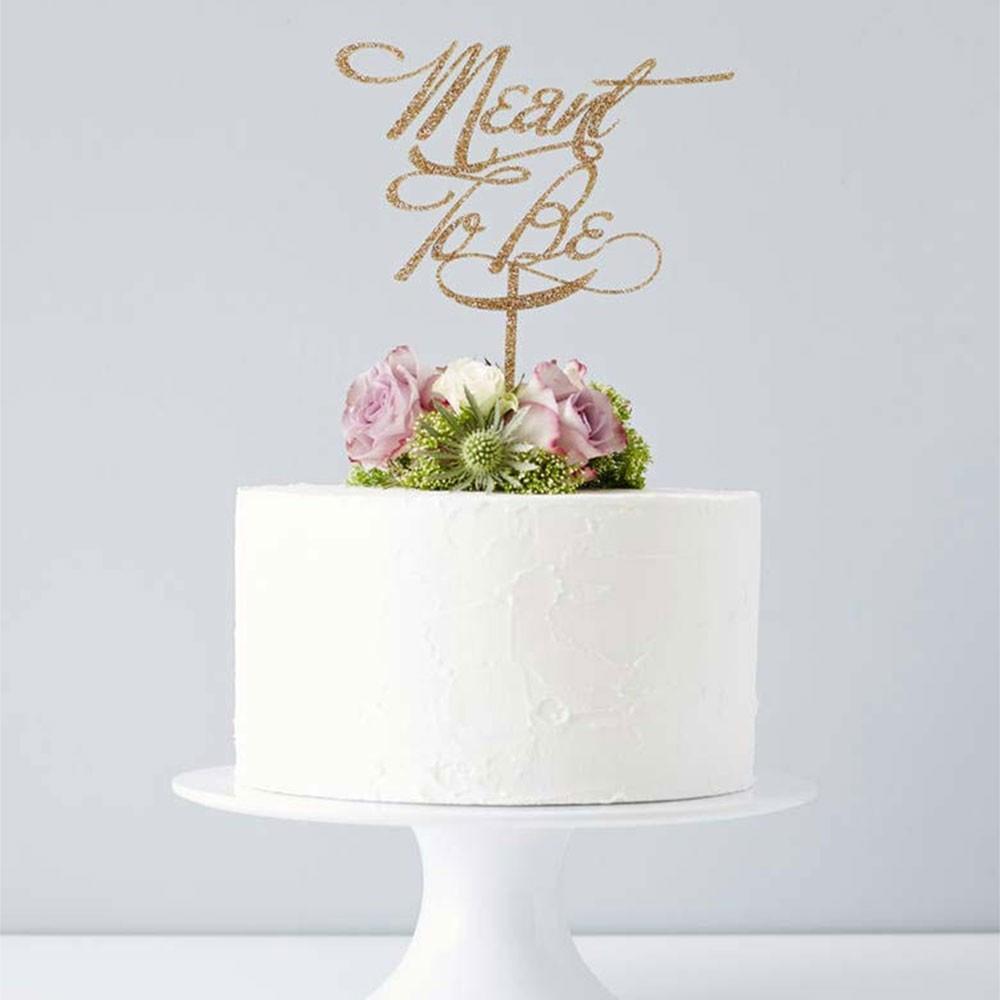 Image Credit – Sophia Victoria Joy at Not on the High Street
Simple and beautiful, this white wedding cake is free from fuss. If your wedding theme is stripped back and really sophisticated, you have to consider having a wedding cake like this!
For more beautiful wedding cake inspo, be sure to check out our round up of sparkly wedding cakes – they're to die for…