How to Plan an Incredible Wedding for £32,000
We breakdown how to spend the average wedding budget of £32,000, covering everything from your venue to your thank you cards
We have included third party products to help you navigate and enjoy life's biggest moments. Purchases made through links on this page may earn us a commission.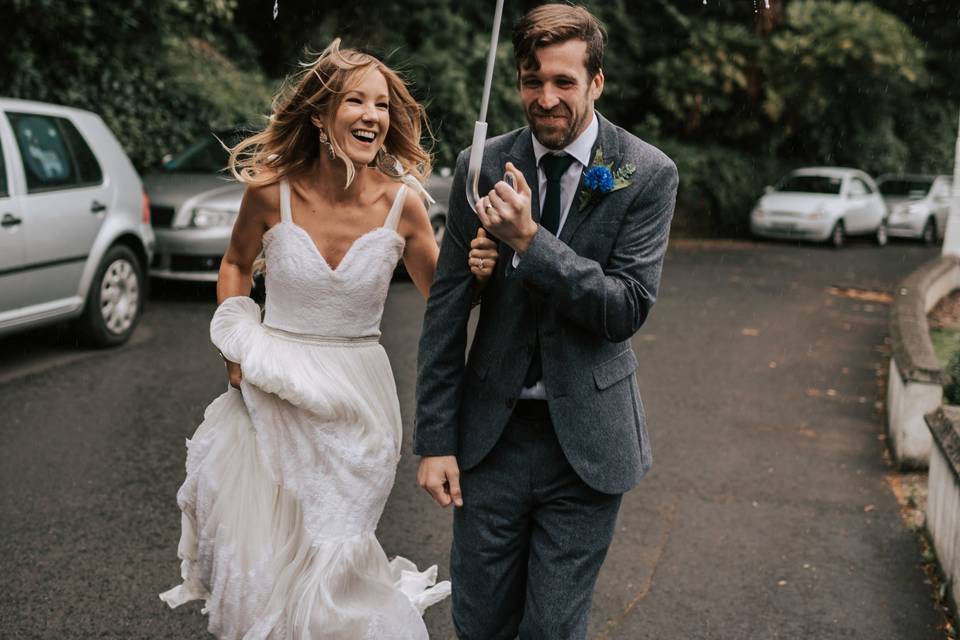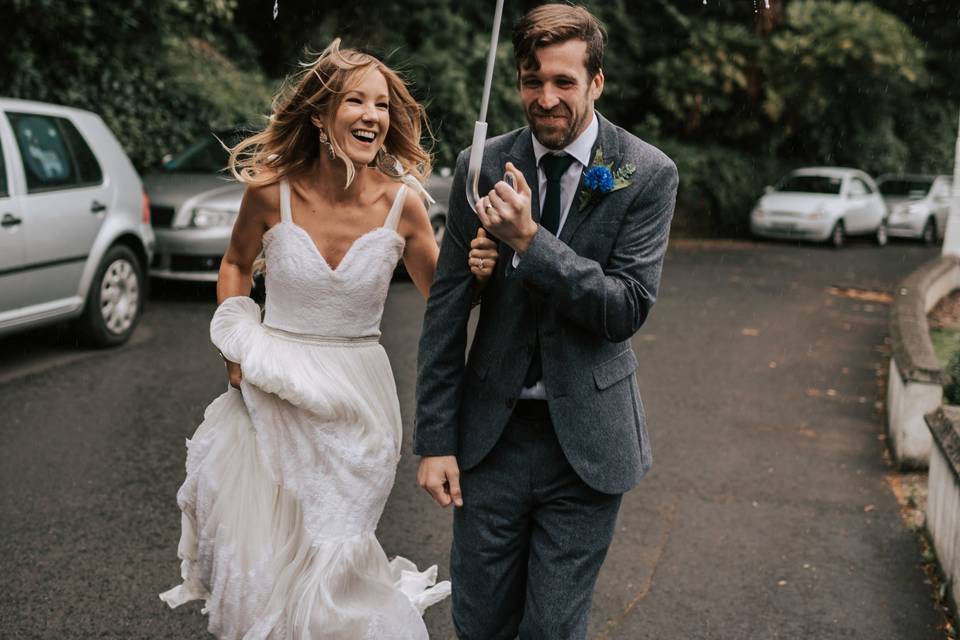 According to our National Wedding Survey 2019, the average UK wedding now costs £31,974.
Before you faint at the prospect of budgeting £30k for your big day, remember that you won't need that money as soon as you get engaged. Not all suppliers want to be paid at the same time and you'll have time to save up during the wedding planning.
It's typically 20 months from the proposal to your big day, which gives you plenty of opportunity to take advantage of seasonal sales (great for bridesmaid dresses, favours and décor items) and buy along the way.
You also don't *need* to spend anywhere near that much: don't miss our guides on how to plan a wedding for £3,000,  £5,000, £10,000 or £25,000.
If you've sat down with your partner to suss out your finances and agreed that £32,000 works for you, here is our breakdown of how to spend that budget.
Wedding Venue – £9,000
Image: Hedsor House
With a budget of £32,000 for your big day you will be able to choose from a huge range of wedding venues. You might want to pick a stunning castle wedding venue? A stately home wedding venue or country house will offer plenty of space and gorgeous grounds. If you're not sure where to start, check out our list of the most unique wedding venues in the UK – a bigger budget means you can afford a breathtaking venue.
Your £9,000 spend is just for the venue hire, so if your venue package includes food and wine then combine this with your catering budget.
Ceremony Fees – £500
Image: Getty
Your wedding ceremony fees will depend on where you choose to get married but they tend to be around £500. If you are planning to have your wedding day all in one venue then don't forget to ask if the ceremony room hire is included in your package or if you will need to pay extra.
Don't forget that a £32,000 budget doesn't mean you need a huge wedding. You can go for an intimate ceremony and reception, but with plenty of personal touches that'll cost more for you and your guests to enjoy.
READ MORE: The Ultimate Guide to a Registry Office Wedding
Wedding Dress – £3,000
Image: Grace Loves Lace
With a £3,000 wedding dress budget, you'll have so many gorgeous designer wedding dresses to choose from or you might even want to have your very own custom-made gown. You will also want to include your alterations in your budget which can add up if you are making a lot of changes to your dress.
If you see a dress that you really love which is outside this price range, ask the designer when they'll be having a sample sale – you could get up to 70% off.
READ MORE: Everything You Need to Know About Wedding Dress Alterations and Fittings
Bridal Accessories – £400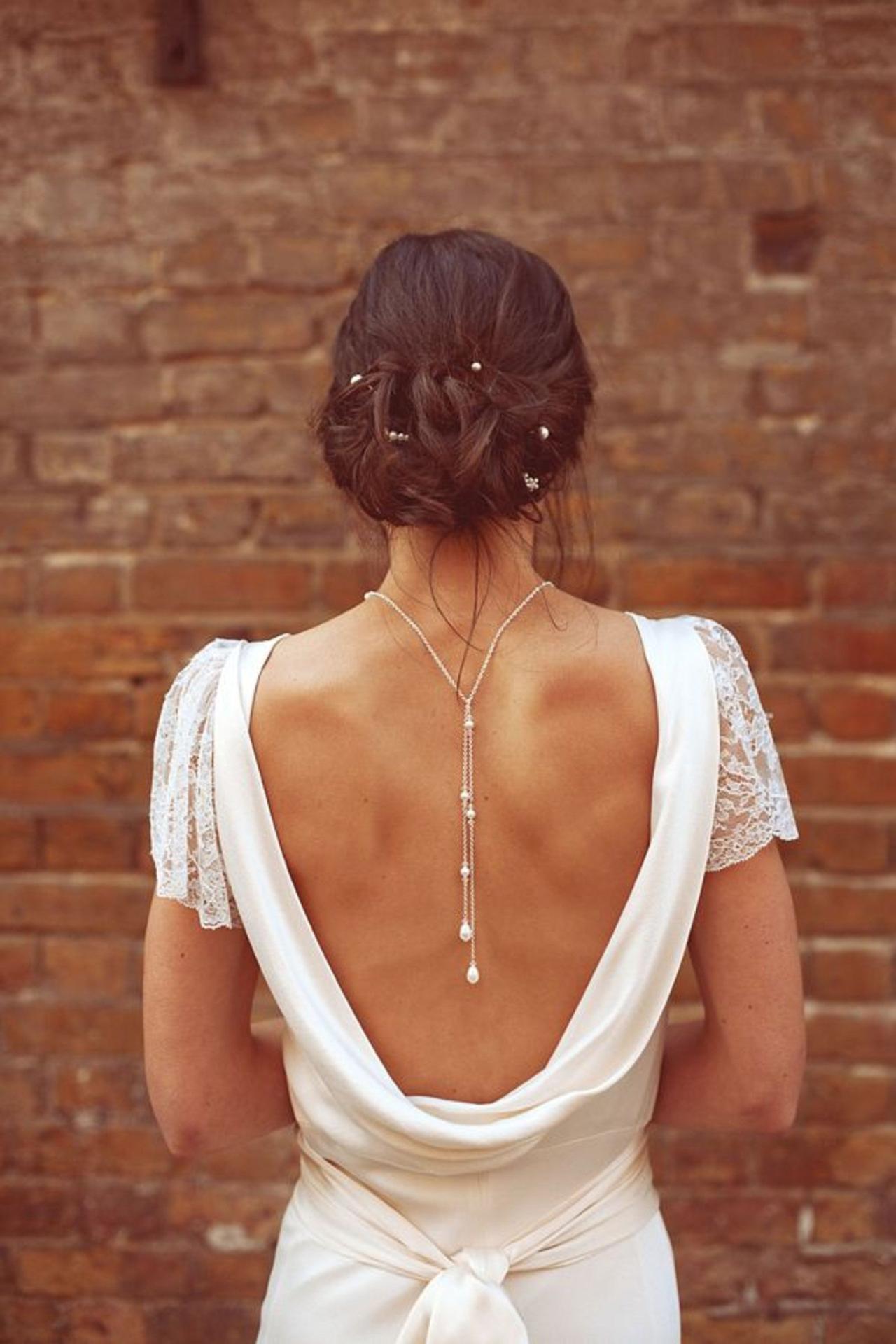 Image: Pinterest
A £400 budget will mean you have plenty of choice for your bridal accessories. If you are spending £3,000 on your wedding dress then you may want to keep your jewellery simple and elegant to let the dress be the focal point.
READ MORE: The Bridal Jewellery Trend You Need to Know
Wedding Shoes – £500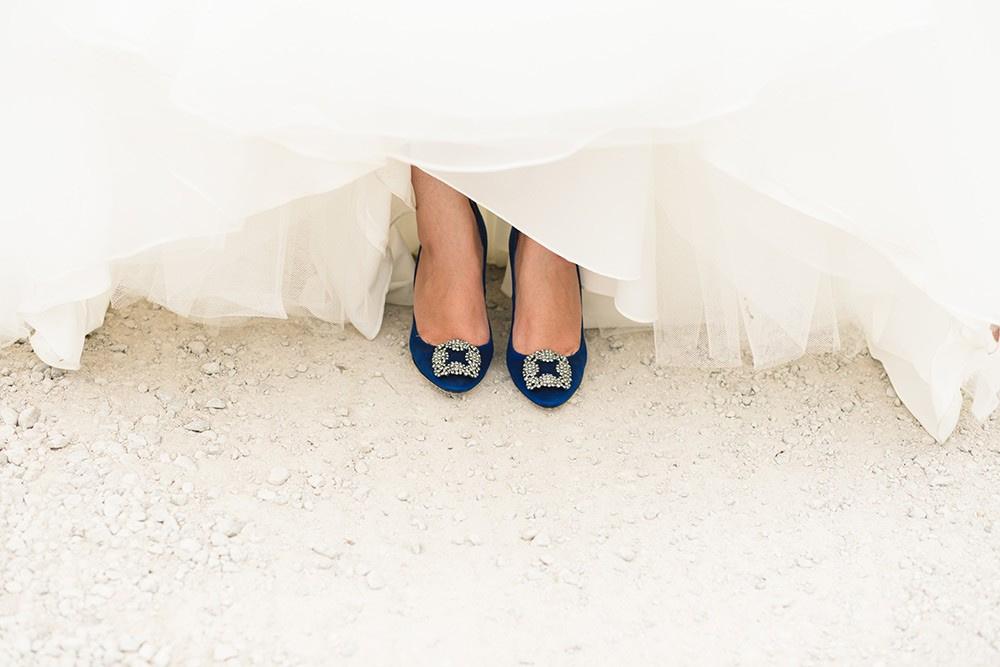 A £500 budget means you can buy some gorgeous designer wedding shoes. Jimmy Choo wedding shoes are priced from £495 or if you can push your budget a little further then a pair of Manolos! Start browsing our edit of the most stunning designer wedding shoes if you just can't contain your excitement.
Bridesmaid Dresses – £400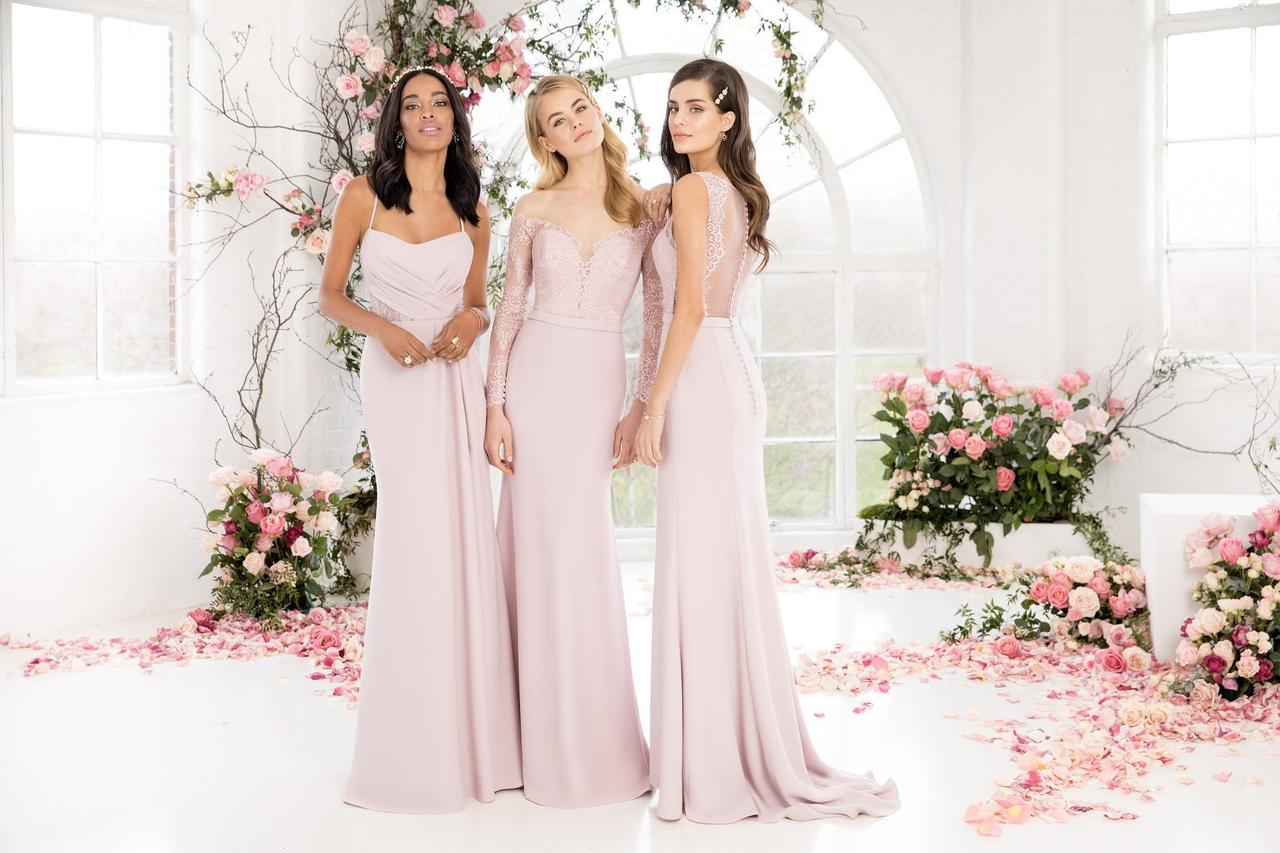 Image: Kelsey Rose
Depending on how many bridesmaids you are having you may want to adjust your bridesmaid dress spend up or down. £100-£150 per bridesmaid dress will give you plenty of choice. If you are having quite a few bridesmaids then you can find a gorgeous selection of high street bridesmaid dresses for £75-£100 a dress.
READ MORE: 37 Dreamy Boho Wedding Dresses
Groomswear – £500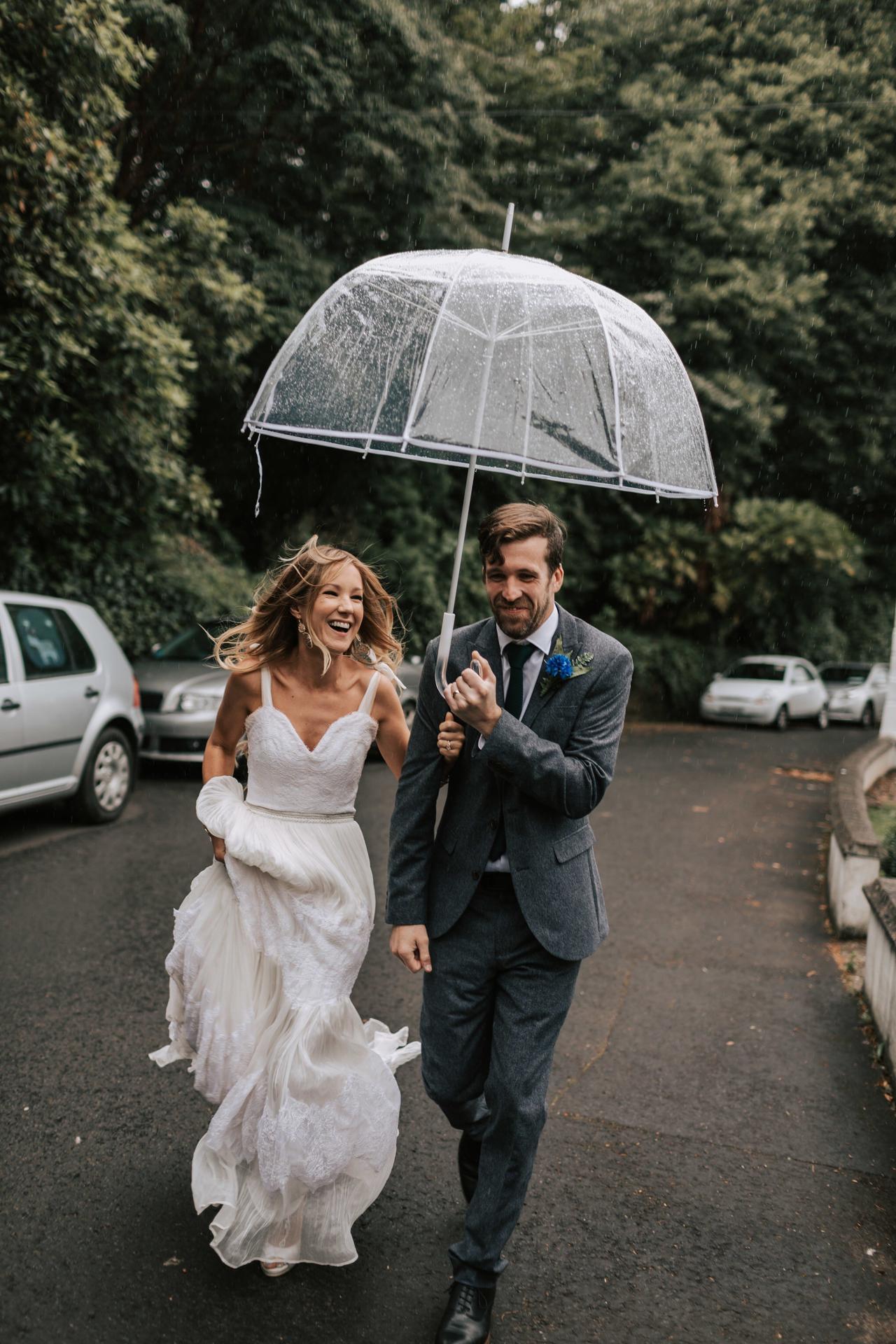 Image: Elijah and Susannah Photography
If your groom is planning on wearing a classic suit that he could wear again and again then it may be worth investing in a suit. Alternatively, you might find it easier to hire for the groom and groomsmen.
Hair and Makeup – £400
Image: SM Style
With a £400 budget for hair and makeup this should mean professional hair and makeup for you and hair or makeup for your bridesmaids.
READ MORE: 50 of Our Favourite Modern Gowns
Wedding Photographer – £3,000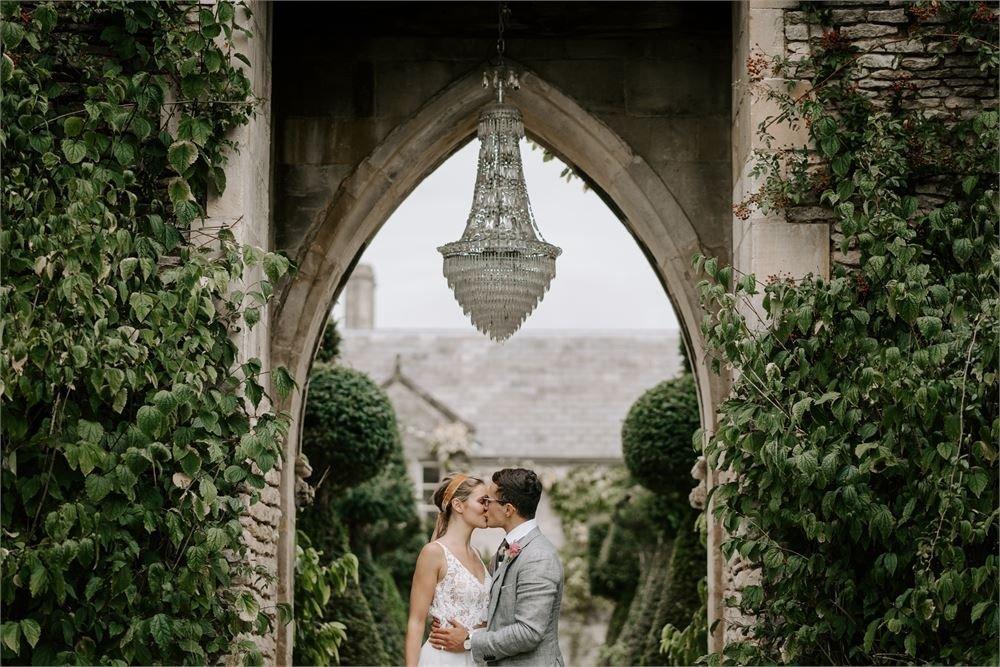 Image: Josie Hooper Photography
If there is a place to invest your wedding budget it's in the photography – after all your wedding photographs are going to be reminders of your big day forever. Make sure you look at previous weddings your phototgrapher has snapped to get a feel for their style.
Wedding Stationery – £300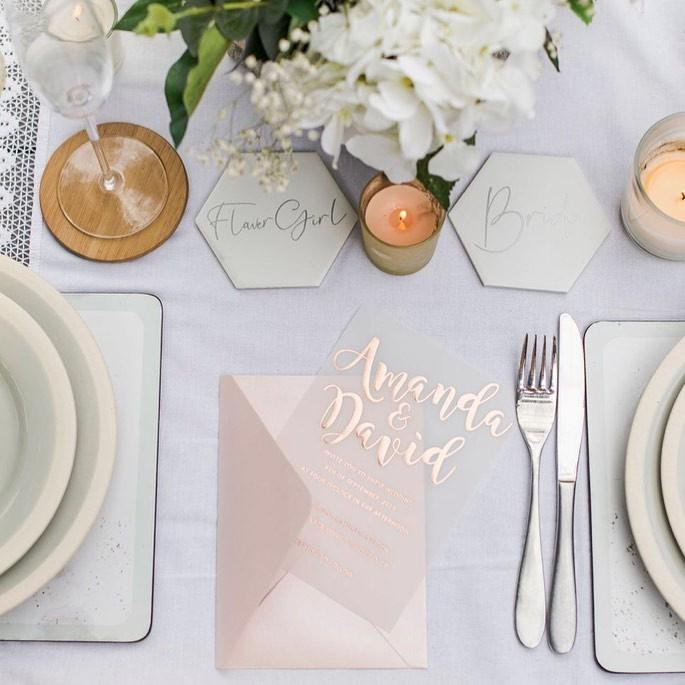 Image: Fox & Ivy Paper Co.
Wedding stationery includes your invitations, RSVP cards, inserts, place cards, order of service and your thank you cards, so don't forget to include all these things in your budget planning.
READ MORE: 12 Helpful Templates for Wording Your Invites
Wedding Cars – £400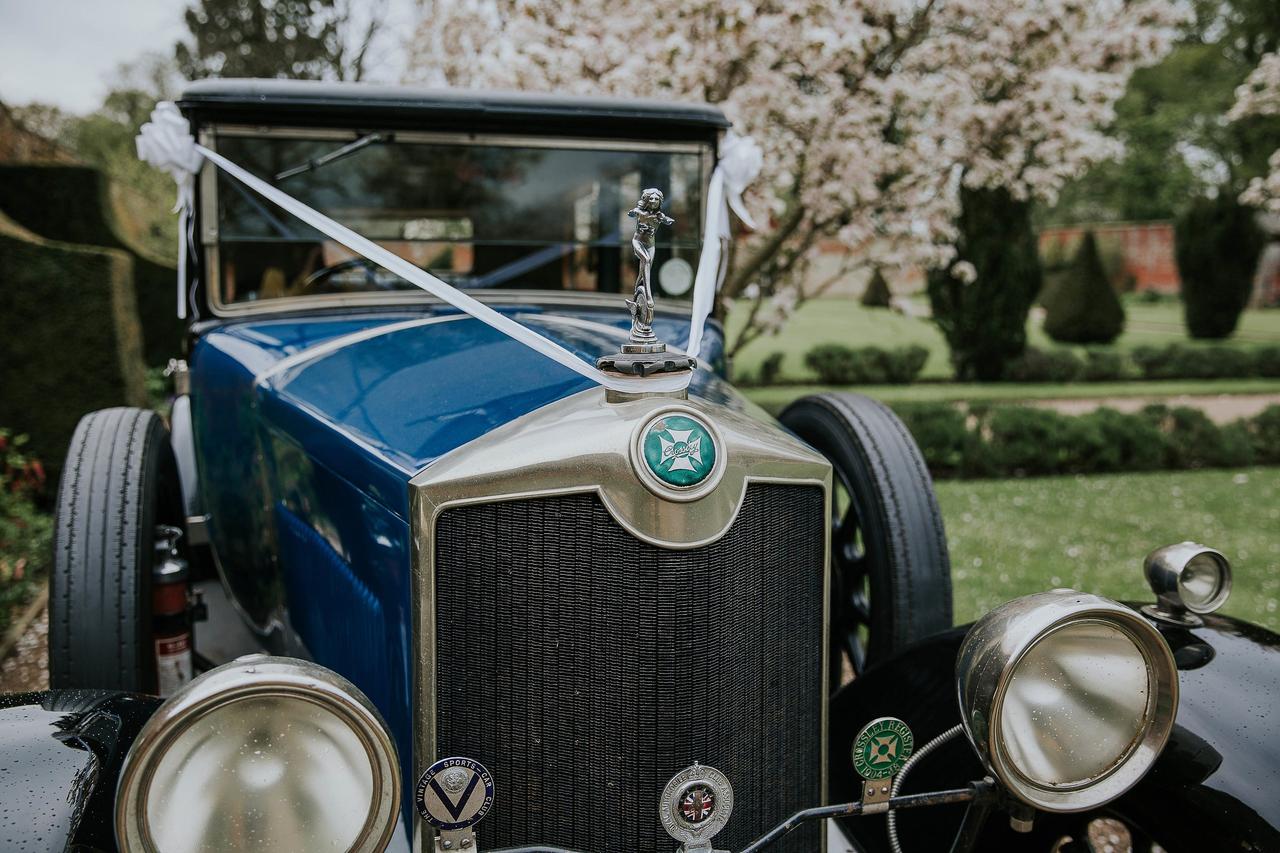 Image: Maddie Farris Photography
Arrive in style with £400 to spend on your wedding cars – think about the style of your wedding and pick a form of transport that suits the look you are going for.
READ MORE: Wedding Car Hire – Questions to Ask Before You Book
Reception Decor – £500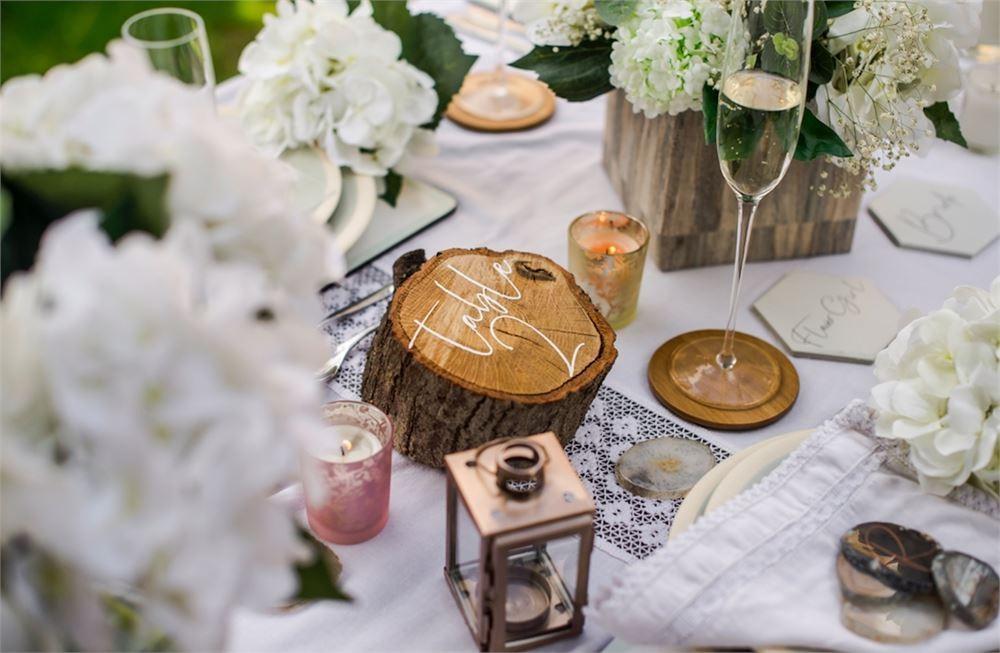 Image: Fox & Ivy Paper Co.
With a good budget for flowers you shouldn't need to add too much more to make your wedding look amazing. But a few extra special decor touches here and there will be the perfect finishing touch. Set aside £500 for decor items such as backdrops, frames and table decorations.
READ MORE: 35 Wedding Decoration Ideas
Catering – £5,500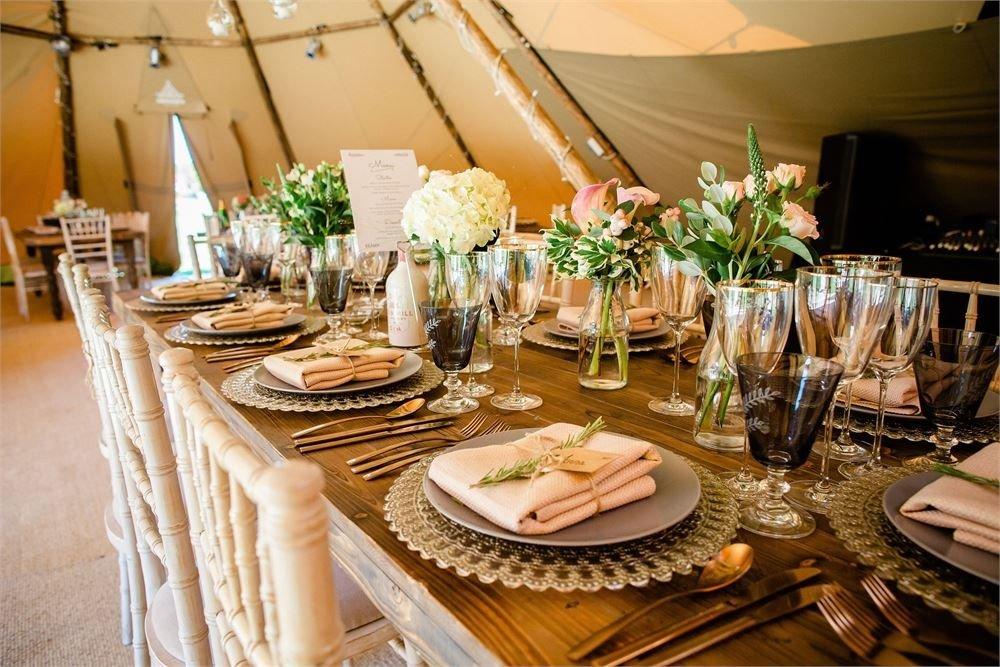 Image: Doggart and Squash
A large part of your wedding budget will go on catering; you are buying dinner and drinks for every single one of your friends and family, after all! With £5,500 to spend on food and drink you will have a good budget that offers plenty of flexibility.
Wedding Flowers – £1,800
Image: Sonning Flowers 
Flowers can be surprisingly expensive but you can manage your costs by choosing flowers that are in season. £1,800 to spend on your wedding flowers will mean you can have the bouquet of your dreams and plenty of money left to beautifully decorate your wedding venue.
READ MORE: How to Choose Your Wedding Flowers
Wedding Cake – £600
Image: Little Buttons Bakery
You will be able to find an amazing wedding cake for £600 – just don't forget your budget may also need to cover things like the cake stand hire, cake knife hire (yes really!) and your wedding cake topper.
READ MORE: 45 Breathtaking Rustic Wedding Ideas
Entertainment – £1,000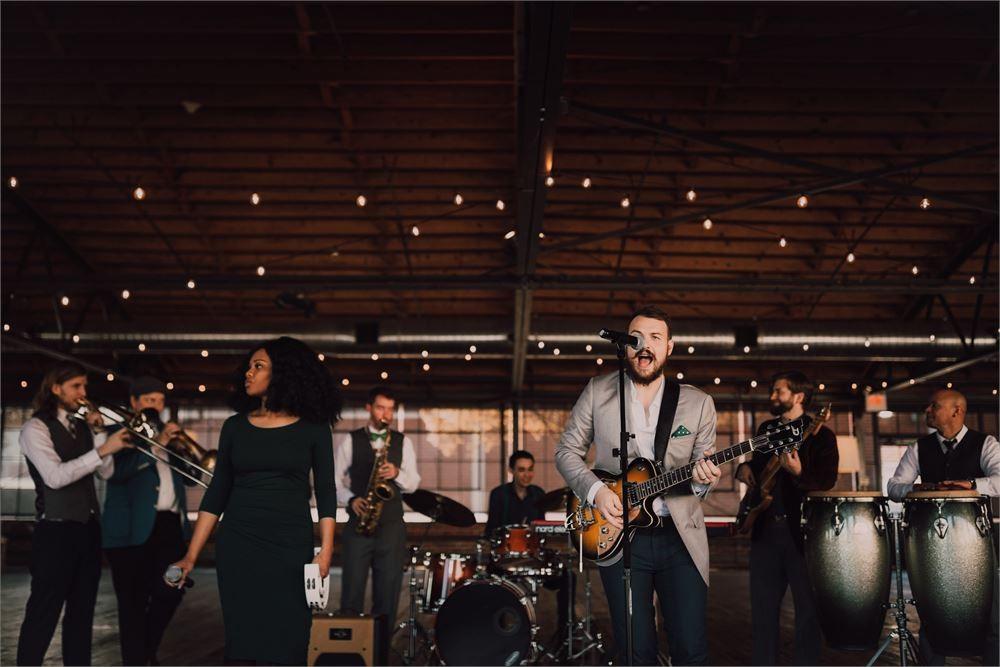 Image: Blue Lion Band
With £1,000 to spend on entertainment you will be able to hire a fantastic band for your evening reception. Alternatively you might want to hire a DJ and spend the extra budget on other entertainment such as magicians or child entertainers.
READ MORE: 36 Ways to Entertain Your Wedding Guests
Thank You Gifts –  £200
Image:  Sweet Pea Sunday 
Set a little bit of budget aside for thank you cards and gifts for your bridal party. You don't have to spend a fortune but it's a nice way to say thank you for being there.
READ MORE: The Best Wedding Thank You Gifts
Honeymoon – £4,000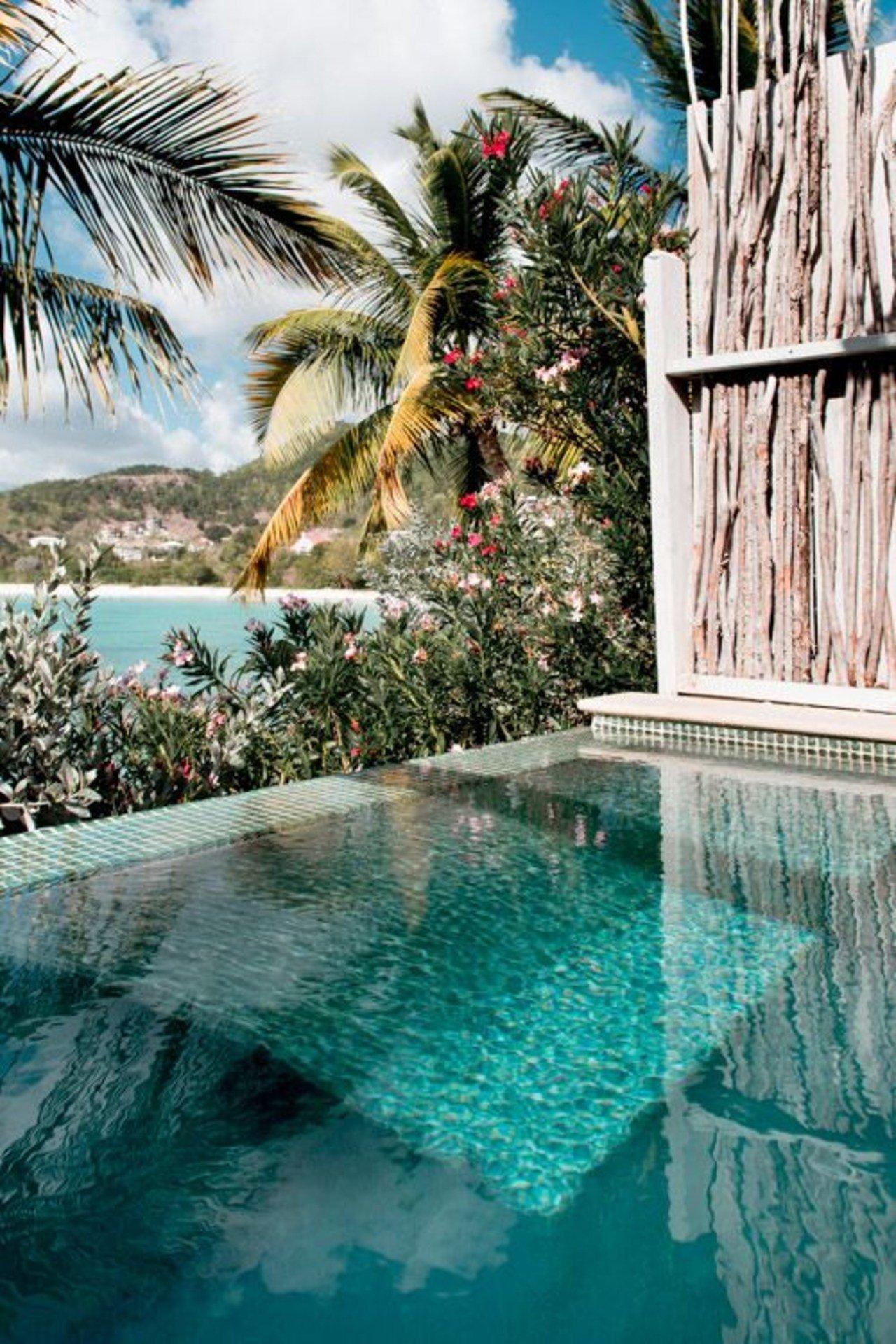 Image: Pinterest
With a £4,000 budget you will have so many amazing honeymoon destinations to choose from! With a £32,000 wedding budget, make sure you leave a sizeable amount to have a holiday you will remember forever.
If a £32,000 wedding budget is a little too high for you then don't miss our guide to a £25,000 wedding budget.