If thoughts of a religious ceremony or a large wedding don't float your boat, you should consider getting married in a registry office.
In the UK, you can use a registry office to declare a birth, death, marriage or civil partnership - and, most importantly for our purposes, they're used for wedding ceremonies, too! They can be a lovely and understated alternative to the traditional big white wedding. As fees are often lower than for other types of ceremony venue, registry office weddings are also a great way to save money on your wedding budget.
Registry office ceremony spaces vary in size. Within each building, there will usually be spaces for couples with larger guest lists as well as an intimate room that works for small weddings. A registry office ceremony can be followed by an intimate dinner with your closest friends and family, or by a larger reception - it all depends what you prefer.
There's another reason to consider a registry office wedding: you're getting married abroad. It can be complicated to get legally wed in some countries, so it might be easier to have a registry office wedding in the UK to ensure all the legalities are sorted before you jet off, and have a blessing ceremony at your chosen destination.
Whatever the reason you're considering getting married in a registry office, here's everything you need to know to get started with your planning.
Who Can Get Married in a Registry Office?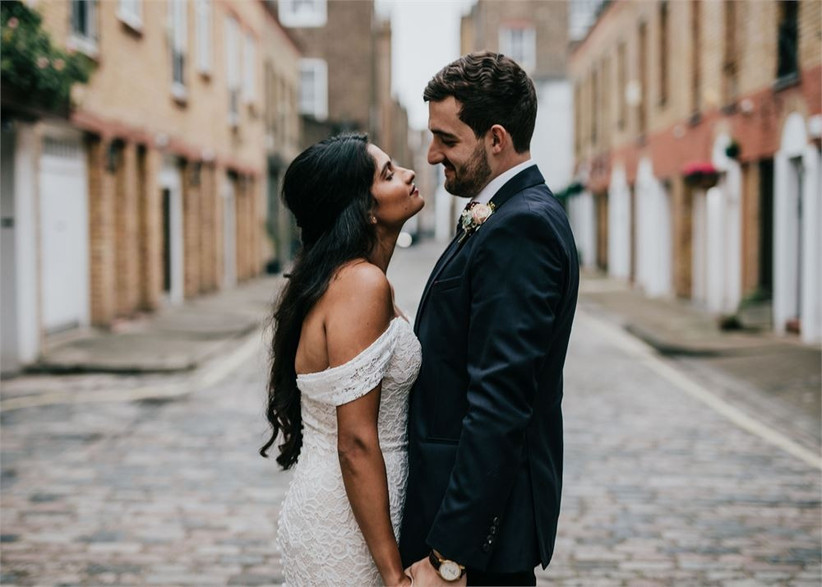 The rules on who can get married in a registry office are the same as who can get married everywhere else in the UK.
To be legally married in the UK, you and your partner must be at least 16 years old (although in England and Wales, if either of you are under 18 your parents must give their consent), and you must not be closely related (hopefully that one is obvious).
Different rules apply to anyone from outside the European Economic Area or Switzerland. If your partner isn't from the UK, Switzerland or the EEA and isn't settled in the UK, they will need to apply for a marriage or civil partnership visitor visa.
The UK government website has the details for different scenarios.
READ MORE: Everything You Need to Know About Arranging a Civil Ceremony
What Do You Need to Get Married in a Registry Office?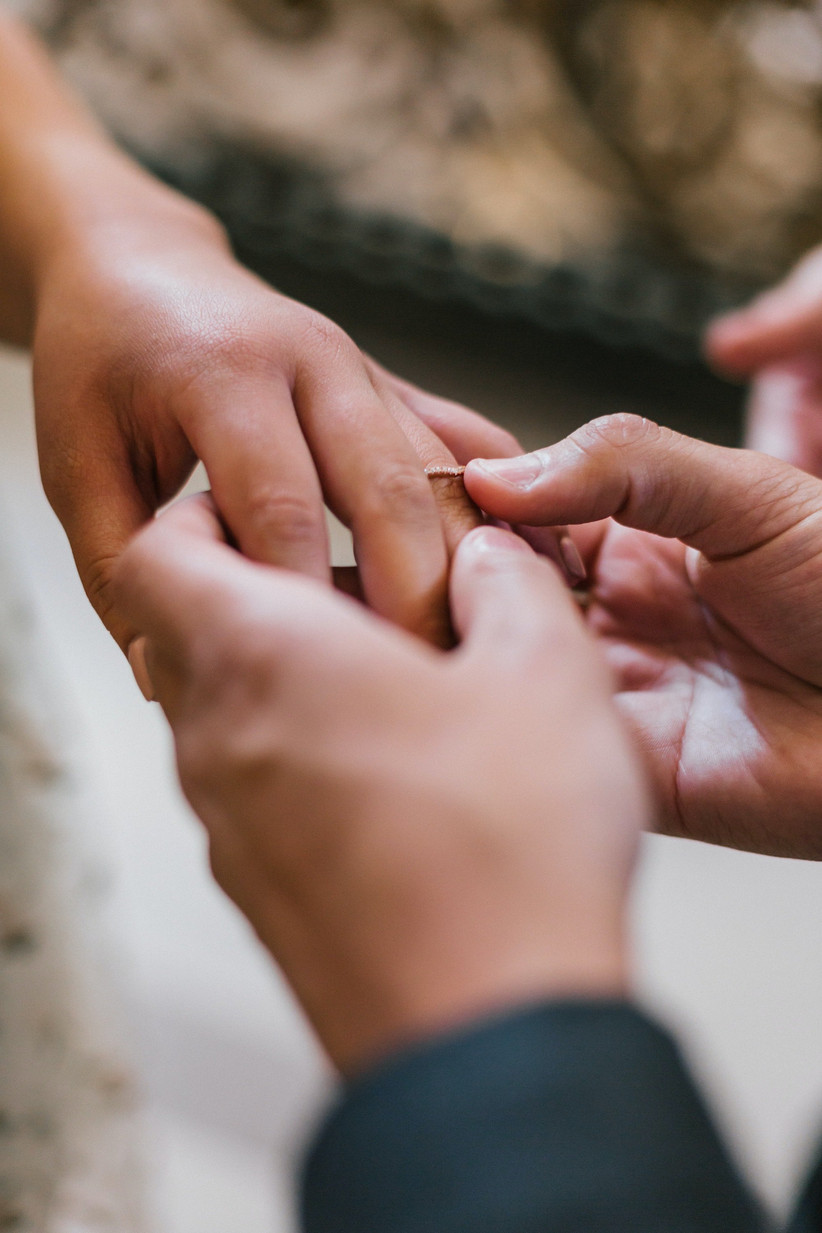 To get married in a registry office, you'll first need to choose which one. It could be the closest one to where you live, the registry office in the town you were born or simply somewhere that holds a special place in your hearts. You can use this registry office finder to help you – simply pop in your postcode!
Once you've decided on a date and location for your ceremony (dependent on the registrar's availability), you'll need to give notice at your local registry office. This is the same process you'd need to go through if you were getting married at another registered venue, like a barn or country house.
If you plan on getting married at a registry office that isn't within your district, you should still go to your local one to give notice. They'll be able to notify the office you plan to marry at on your behalf. You'll then need to call the registry office you want to marry at to book a 15 minute appointment. At this appointment, you'll have an interview, fill in forms and have your identity checked. If you and your other half live in different registration districts, you should give notice separately at your own local registry offices. You do not have to do this on the same day as each other.
You have 12 months from the date you give notice to marry and you can give notice no less than 28 days before the date of your proposed marriage. We wouldn't recommend leaving things this late though! The registrar needs time to check whether the two of you are free and able to marry each other, and the registry office needs to have availability on your chosen date.
When you first go to the registry office, you need to take proof of your name, age and nationality. This could be a valid passport, birth certificate, national identity card, certificate of registration, certificate of naturalisation, biometric residence card or permit, or a travel document. If you've changed your name, you must also bring proof of that, for example, a deed poll and proof of address.
You will also need to bring proof of address, for example a valid UK or EEA driving licence, gas or electricity bill from the last three months, a bank statement from the last month, or a council tax bill or mortgage settlement from the last 12 months. It's best to check with your local registry office what exactly they will require from you before you go – for example, some may specifically require a photographic form of ID.
When you send your marriage notice application form you'll also need to provide the originals of your birth or adoption certificate and passport to support your application. If you've been married before, you'll need to provide your decree absolute as evidence of your divorce, the marriage certificate from your previous marriage and a death certificate, if your previous spouse passed away.
Once everything has been sent off, you may be asked to visit your registrar's office ahead of the marriage date to make final arrangements or collect the marriage schedule. On the day of the ceremony, after you've said your vows, the registrar will grant you with a marriage certificate and register the marriage.
READ MORE: How to Get Married: Your Step-by-Step Guide
How Much Does It Cost to Get Married in a Registry Office?
If you choose to marry at a registry office, you'll have to pay for hiring a room in the registry office, for each person to give notice and for a marriage certificate.
The cost of hiring a room in a registry office usually starts from £57+ for a basic ceremony.
The fee for giving notice when you present your notice application is usually £35 per person. It goes up to £47 per person if either of you are from outside the EU, European Economic Area (EEA) or Switzerland, and both of the following apply: you need a visa to live in the UK and you do not have a Marriage or Civil Partnership Visitor visa or a family visa.
Last but not least, you'll need to pay for your marriage certificate. This costs £4 on the day or £10 if you collect it afterwards, although many registry offices include the certificate cost in their room price. We'd always recommend having a copy of your marriage certificate to hand at home.
Additional costs you can incur include: paying for a ceremony room not just a registry office room; extra charges for Saturday appointments to give notice; and fees paid for approving divorce documents from outside the UK or making changes to your application.
How Long Does a Wedding at a Registry Office Take?
A marriage ceremony in a local registry office will take approximately 10-15 minutes.
How Many Witnesses Do You Need for a Registry Office Wedding?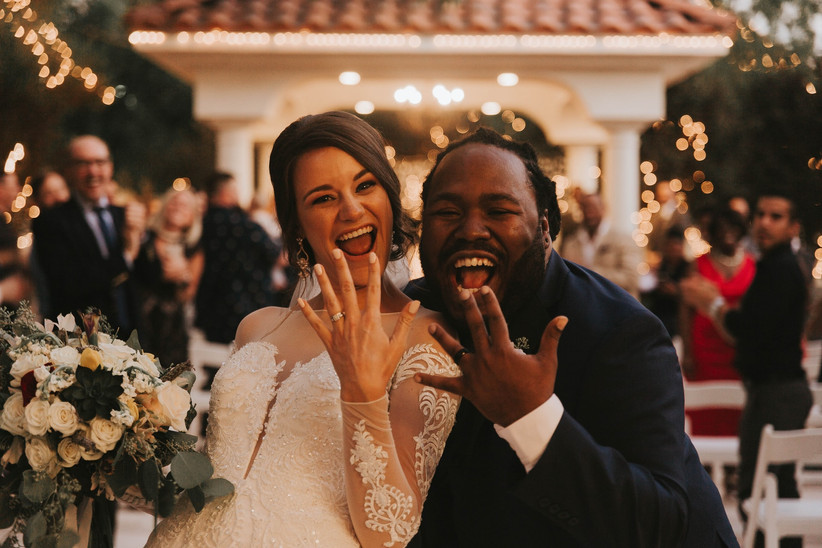 As romantic as it might sound to get married with no one around but the two of you, you sadly can't say "I do" in the absence of witnesses.
Not only must your marriage be conducted by a person (or in the presence of a person) authorised to register marriages in the district, but you must also have at least two witnesses.
These two witnesses must witness the ceremony before signing at the time of marriage. Witnesses don't legally have to be of a certain age but you should check with the person marrying you if they have an age limit on who they'll accept. Oh, and you don't actually have to know your witnesses!
READ MORE: What Is Eloping and How Do Your Elope in the UK?
What Does a Registry Office Wedding Look Like?
If you think registry office weddings are dull, you couldn't be more wrong. According to the General Register Office, you can more or less tailor the ceremony to suit your own individual tastes, needs and ideas.
Registry offices are normally decorated with flowers pre-ceremony, but there's nothing to stop you from arranging your own floral display or decorations. That said, you should bear in mind that several weddings may be held in the same day as yours, and any intricate decorations or displays are likely to be impossible. They'd take far too long to put up and take down!
Your choice of music and readings are allowed at a registry office, but hymns or passages from the Bible are not. Music and readings with religious connotations are not allowed.
If there's anything out of the ordinary that you'd like to have or do at your registry office wedding, it's best to speak to your local superintendent registrar. They can have different criteria as to what is and isn't allowed during the ceremony, and they should be open to discussing ideas with you.
READ MORE: The Best Non-Religious Readings About Love for Your Civil Wedding Ceremony
Do I Need to Get Married in a UK Registry Office Before Getting Married Abroad?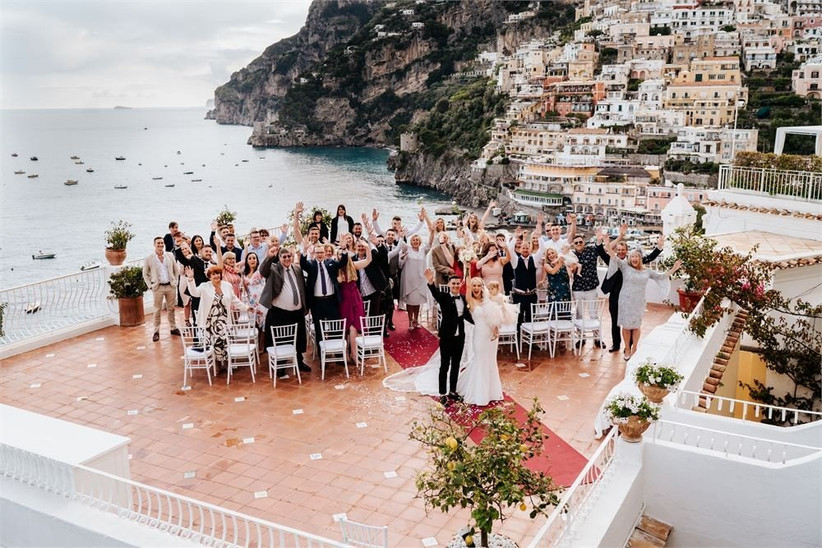 It will depend on the country you're getting married in as to whether you'll need to get officially married in the UK before going away.
Many countries have a minimum residency period before you can obtain a marriage licence there. For example, in parts of Italy it varies between four and seven days, but in France, at least one of the parties will need to prove they've lived in the country for a minimum of 30 days prior to the application for a marriage licence. In Spain, you can only marry if you've been a resident for the last two years, or, if you live in the UK, for either party to be a Spanish national. Unless you want to move to Spain for two years, a British couple living in the UK can't have a legal wedding in Spain.
Start your research early, and if the country you want to get married in has a minimum residency period, it might be easier to get married in a registry office in the UK and then just hold a blessing abroad.
READ MORE: 32 Best Destination Wedding Locations Around the World
What Should You Wear to a Registry Office Wedding?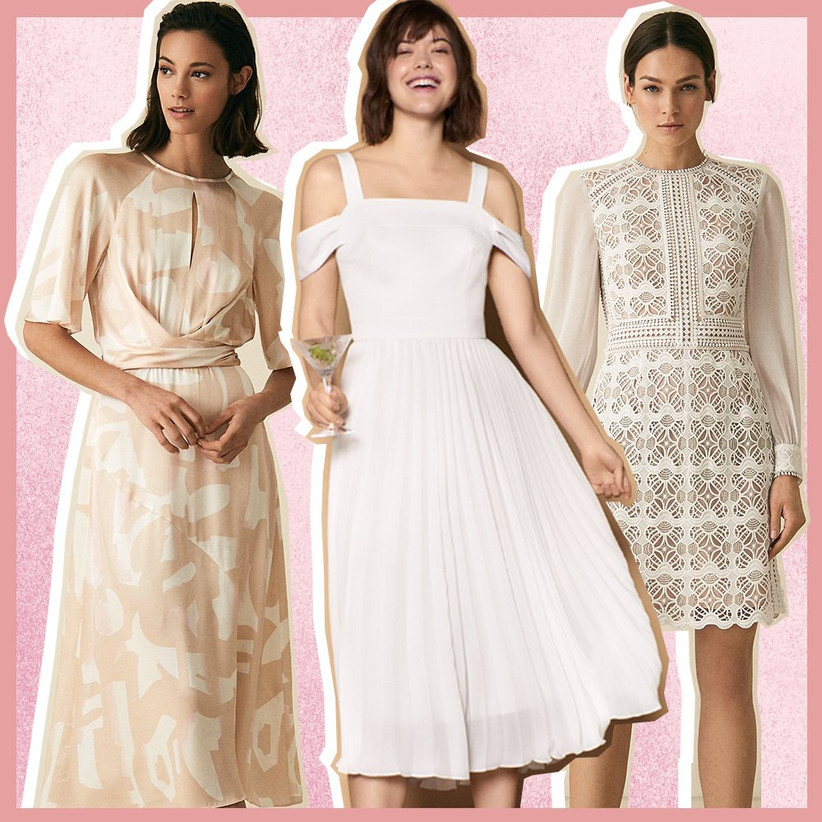 Whether your registry office wedding is your main event or an add-on to your destination wedding, you'll want to look and feel your best when you're saying your vows. When it comes to what to wear to a registry office wedding, we say anything goes!
If you're a bride dreaming of traditional wedding dresses, there's nothing to stop you wearing a classic look, whether that's a ballgown or a fishtail - your wedding, your way. Of course, you could also use the fact that you're having a registry office wedding as an excuse to break away from tradition. You could rock some sleek bridal tailoring or make it casual with a shorter gown. Everything is entirely up to you.
In case you're still feeling stuck, we've put together an edit of our favourite registry office wedding dresses plus some expert advice for registry office wedding fashion. You can also check out our pick of bridal jumpsuits if you want something different.
For grooms, it's a similar vibe - wear something that makes you feel good. It could be a sharp tailored suit, something more colourful and fun, or a relaxed shirt and trouser combo. Speak to your partner and decide how smart/casual you want your ceremony to be.
The Best Registry Offices
Registry offices don't exactly have a reputation as the most beautiful venues. However, while some are definitely on the functional side, there are also seriously pretty registry offices around the UK that make for stunning backdrops for a wedding ceremony full of romance.
Civil Hall, Leeds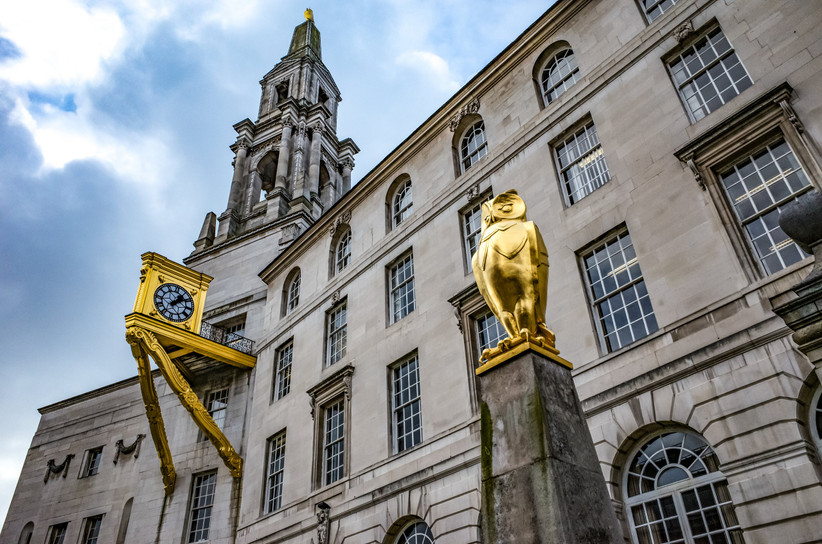 Leeds Town Hall is closed for renovations until 2023, which means registry office weddings move to Leeds Civil Hall - which is actually great news for couples! The Grade II-listed building is a real urban icon.
The Old Municipal Buildings, Taunton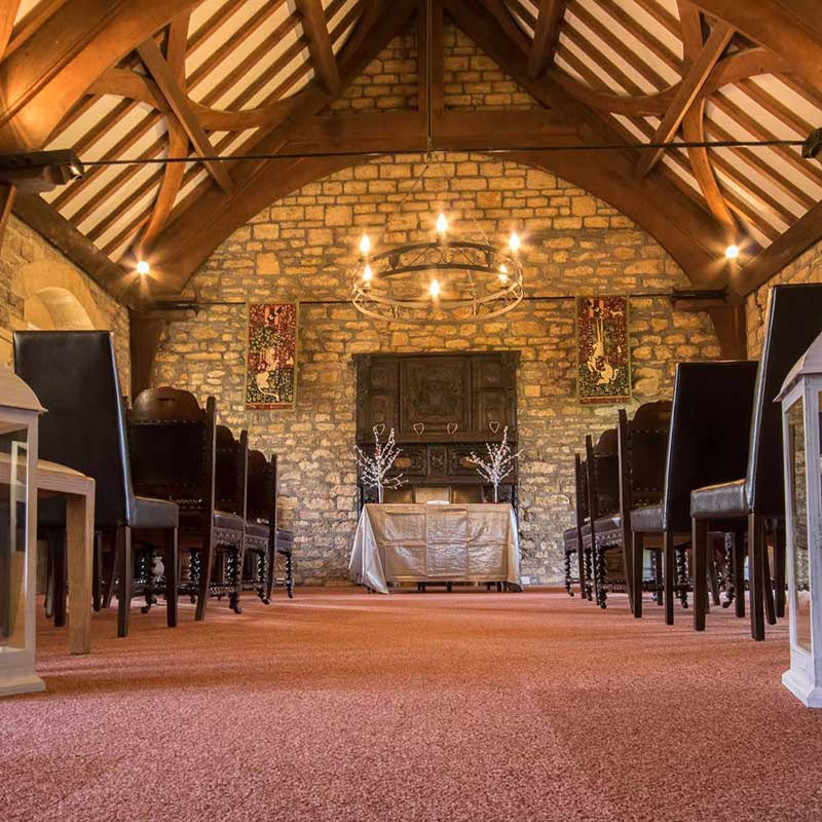 Somerset Register Office is based in a 16th-century building with a glorious Tudor hall for wedding ceremonies. This can hold up to 100, but you can also choose the '2+2' package, which is just you, the registrar and two witnesses.
Hackney Town Hall, London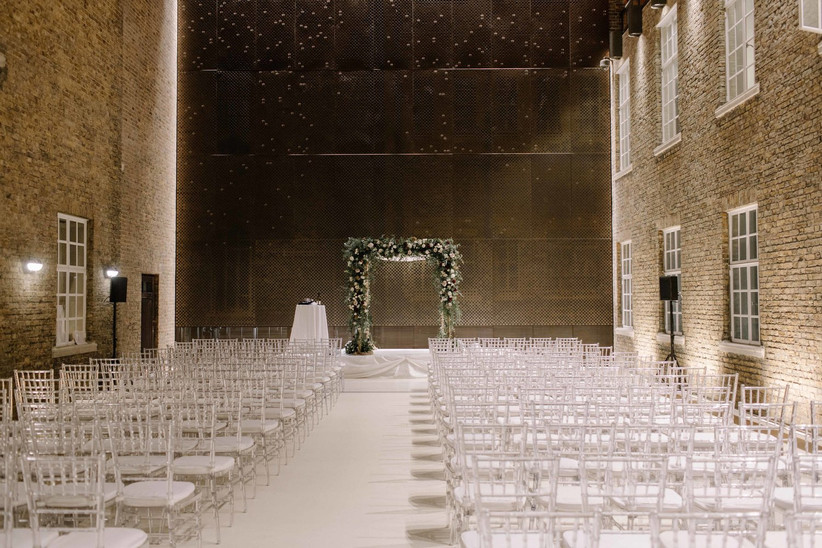 The beautifully refurbished Hackney Town Hall is a treasure trove of Art Deco architecture and period features. Unlike many municipal buildings, it's not just for ceremonies - you can hold a reception here, too.
Runcorn Town Hall, Cheshire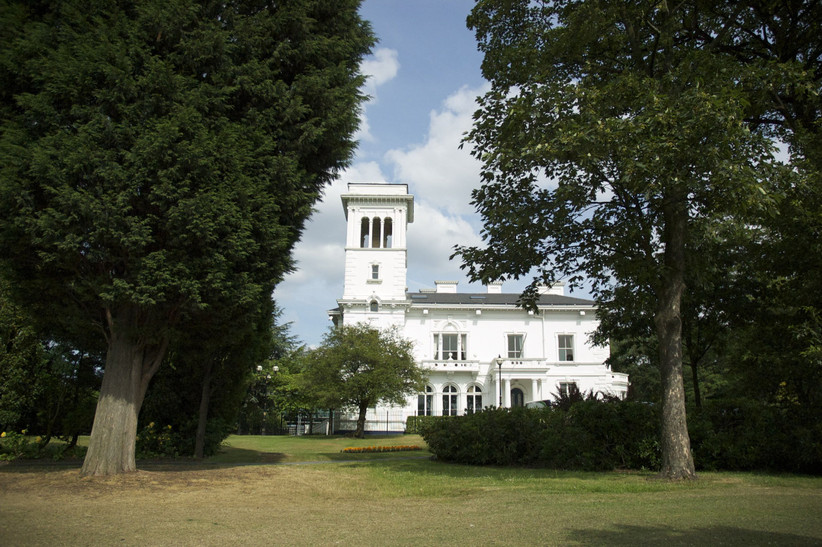 If you want country-house vibes at your registry office wedding, Runcorn Town Hall is a good option. Surrounded by tranquil gardens, the building was designed to look like an elegant Italian villa.
READ MORE: Amazing Wedding Ceremony Rooms: 33 Venues That You Need to See
St Georges Hall, Liverpool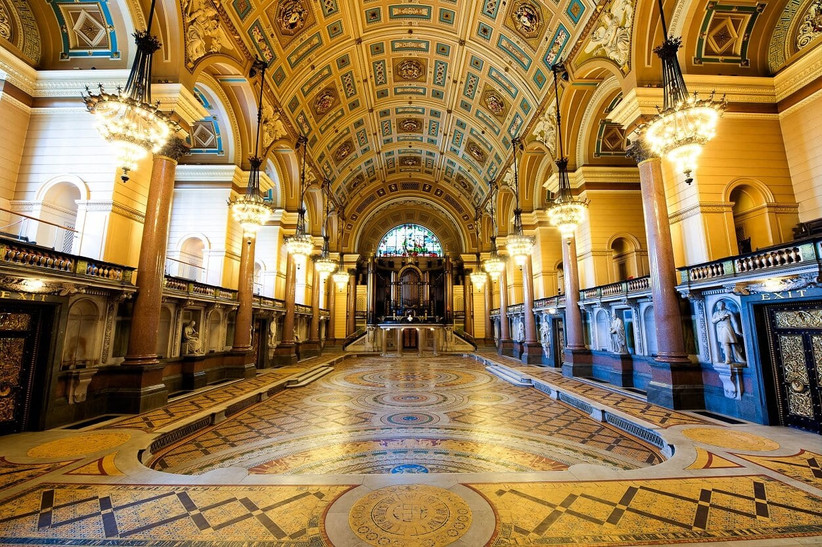 This Neo-Classical beauty is a stunning location for a wedding, holding ceremonies for up to 70. The steps outside and the gardens are prime spots for your first pictures as newlyweds.
City Chambers, Edinburgh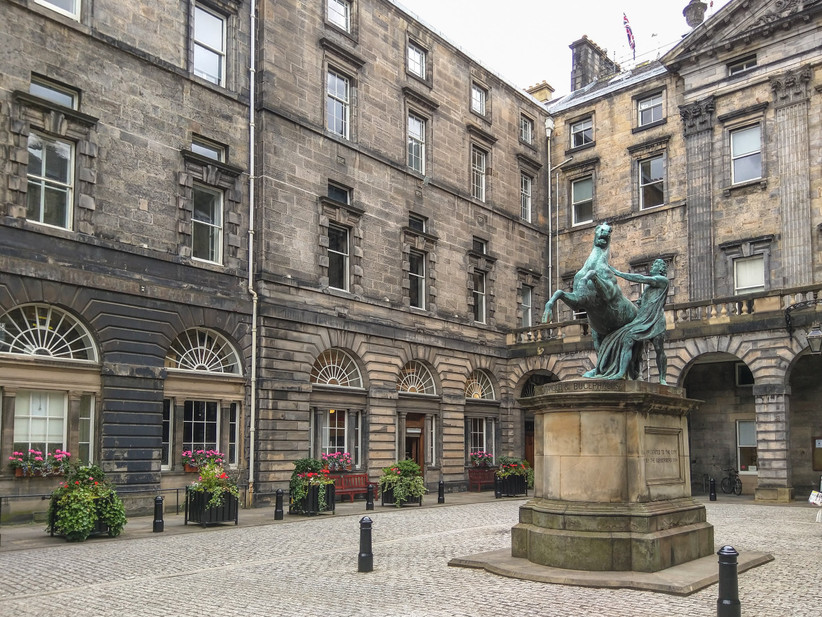 Set in the heart of Edinburgh's Old Town, the City Chambers is a richly atmospheric location for a wedding. You'll have plenty of options within walking distance for your reception, but you can also dine on site using the in-house caterers.
Southover Grange, Lewes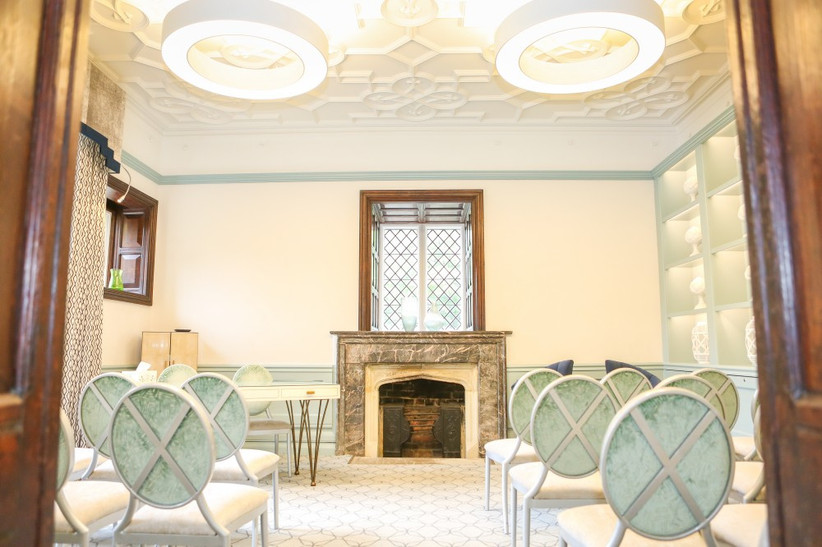 Lewes Register Office is located in Southover Grange, a bewitchingly pretty 16th-century manor house, with elegant décor throughout and beautiful gardens.
Islington Town Hall, London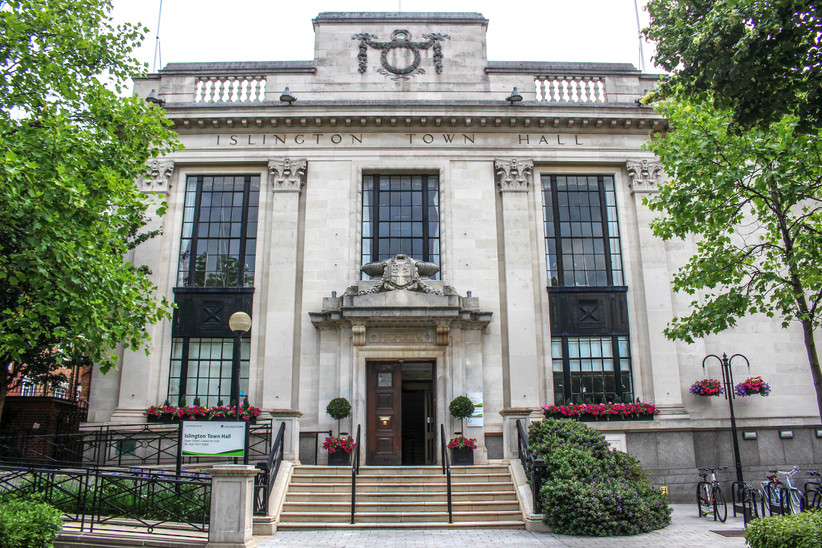 Who says registry offices can't be grand? Islington Town Hall is impressive inside and out, with a variety of ceremony spaces. Make sure you get a newlywed photo on the sweeping marble staircase.
READ MORE: 29 of the Best Small Wedding Venues in London
Bishop's College, Cheshunt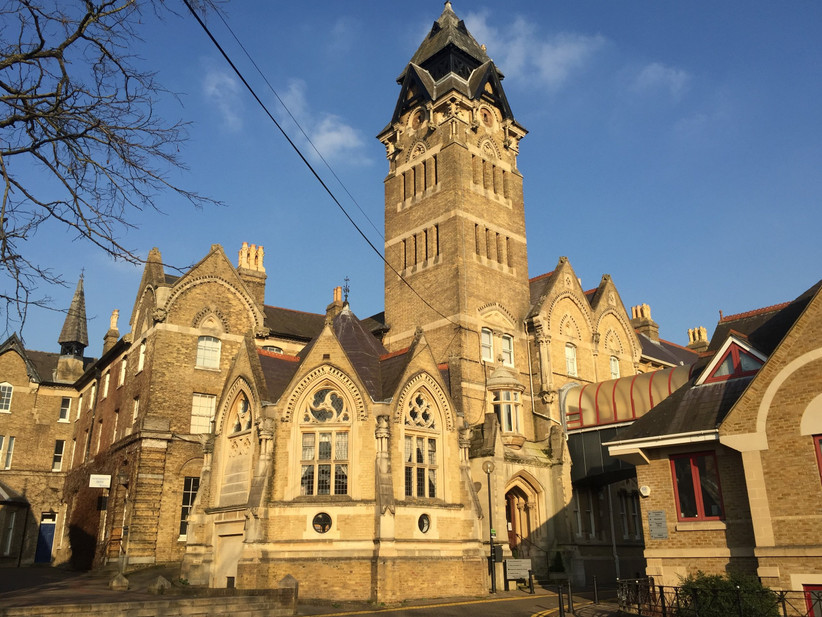 This Hertfordshire gem houses Cheshunt Register office. The buildings once served as a college that trained clergy, which explains the church-like architecture - the ceremony suite has vaulted ceilings and leaded windows.
City Hall, Cardiff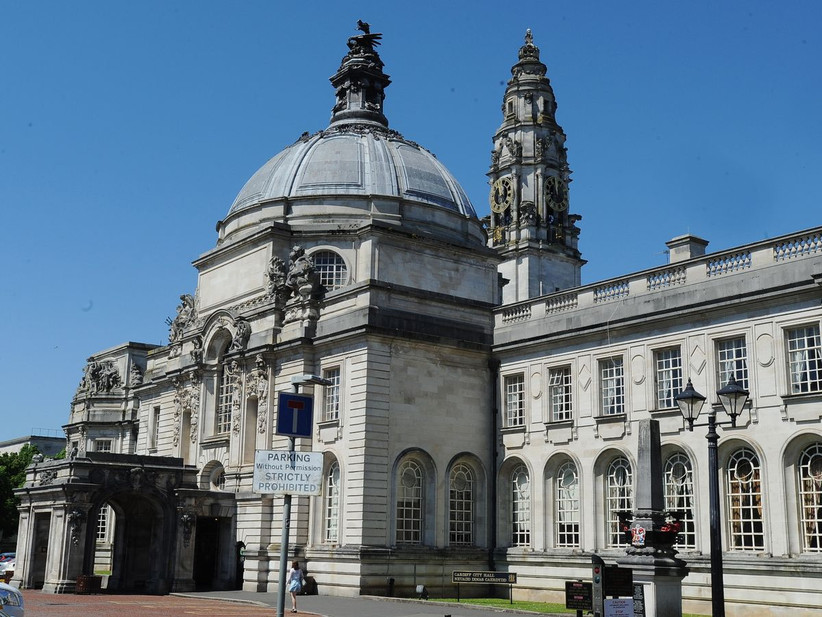 Cardiff's hugely impressive City Hall has ceremony spaces to suit different guest list sizes, including the opulent Assembly Room that can hold up to 500! For smaller weddings, the Marble Hall and Council Chamber are equally stunning options.
Cheylesmore Manor, Coventry
The Coventry Registry Office building is somewhat aesthetically challenged. However, right next door you'll find Cheylesmore Manor, a medieval royal palace that the registry office uses for ceremonies. There are three ceremony rooms, two with aisles so you can make an entrance.
Ceremony sorted? Now bookmark our ultimate wedding planning guide, so you don't overlook a single detail for the rest of your celebration.