Let's be honest, we're all a little nosy when it comes to weddings: how much everyone spent, what venue they chose, how long they saved for and where they went on honeymoon.
Each year, Hitched gives couples the chance to tell us all about their big day in The National Wedding Survey.
We want you to be able to see what the average wedding looks in 2019, and we can find out where you'd like advice on how to spend, save, budget and plan.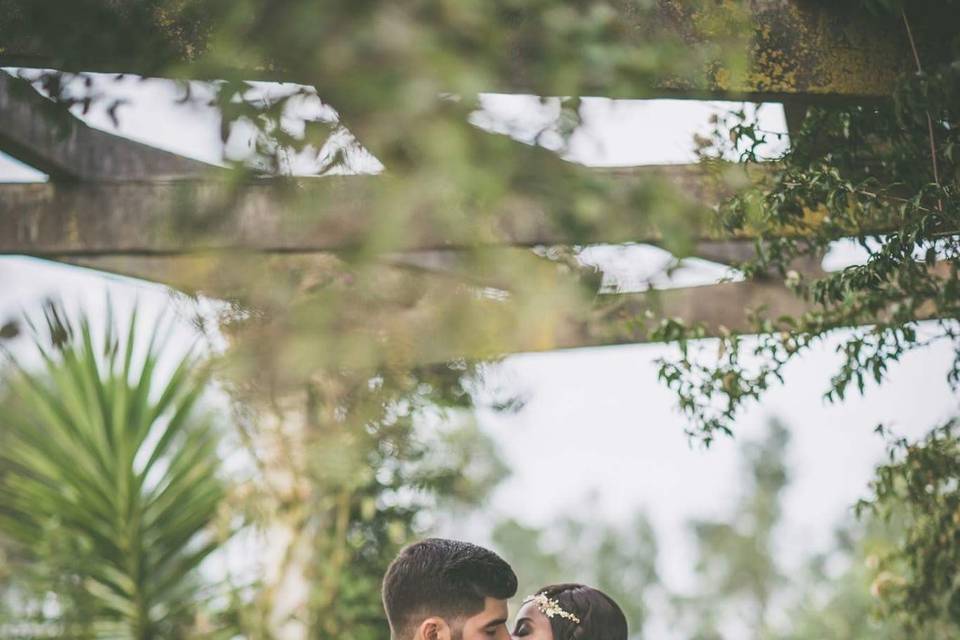 Images: Getty
We teamed up with our sister magazine You & Your Wedding to ask over 2,800 couples all about their wedding planning journey and the results are now in!
From the average wedding cost to Brexit worries and the traditions you've ditched, here's what weddings look like in 2019.
READ MORE: How to Plan a Wedding for £32,000
The Average UK Wedding in 2019

Money Matters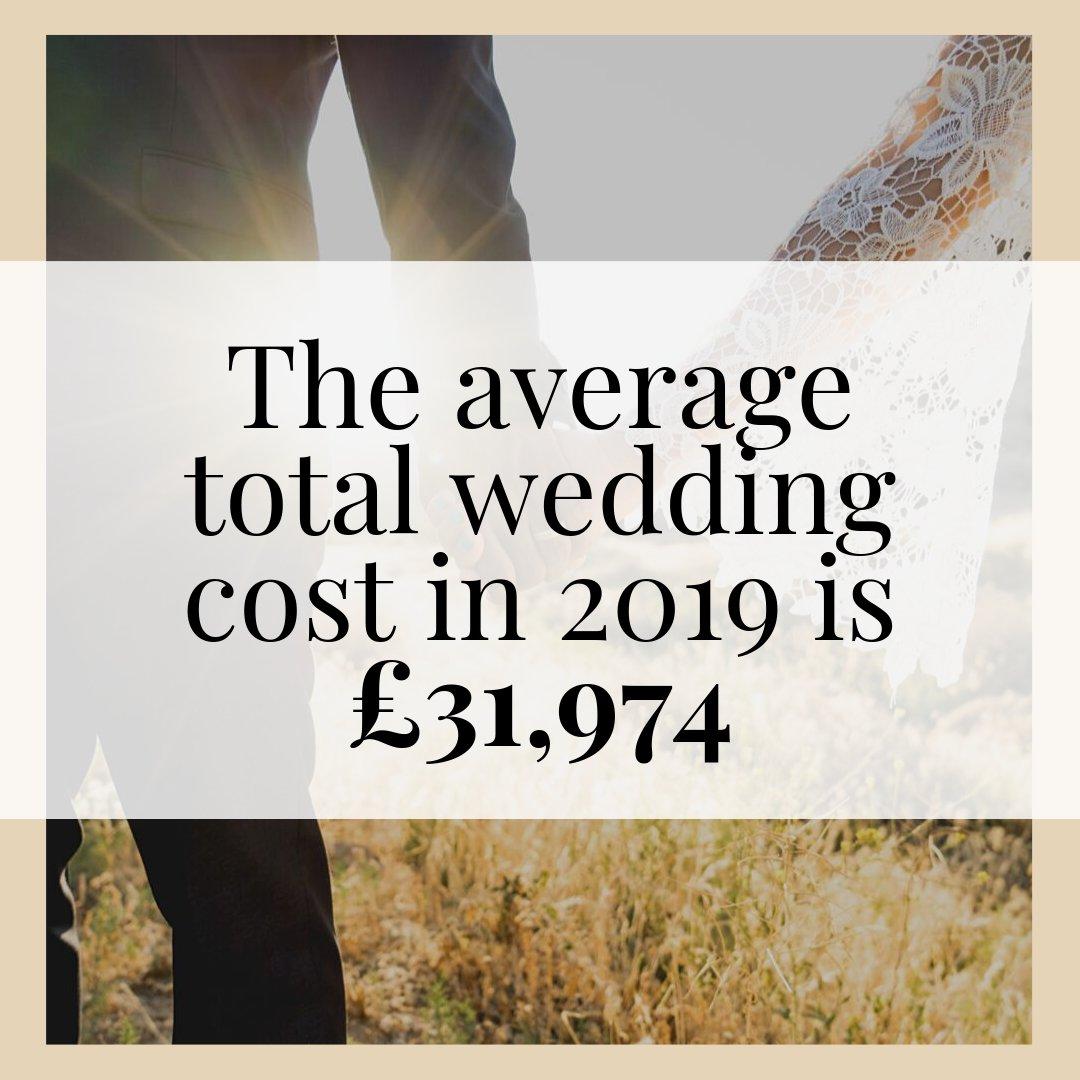 Our survey revealed the new average cost of a wedding in the UK now tallies up to £31,974. That's actually just a pinch under last year's average by £299 (which surely means you can spend the extra on a cute pair of Jimmy Choos?)
Most of the couples used personal savings to pay for the day, with one in five putting some on a credit card and one in 10 taking out a loan. It's not surprising that more than half of you had to turn to the Bank of Mum and Dad to help contribute financially as well.
READ MORE: 15 Cheap Wedding Venues in London
Top 5 Wedding Costs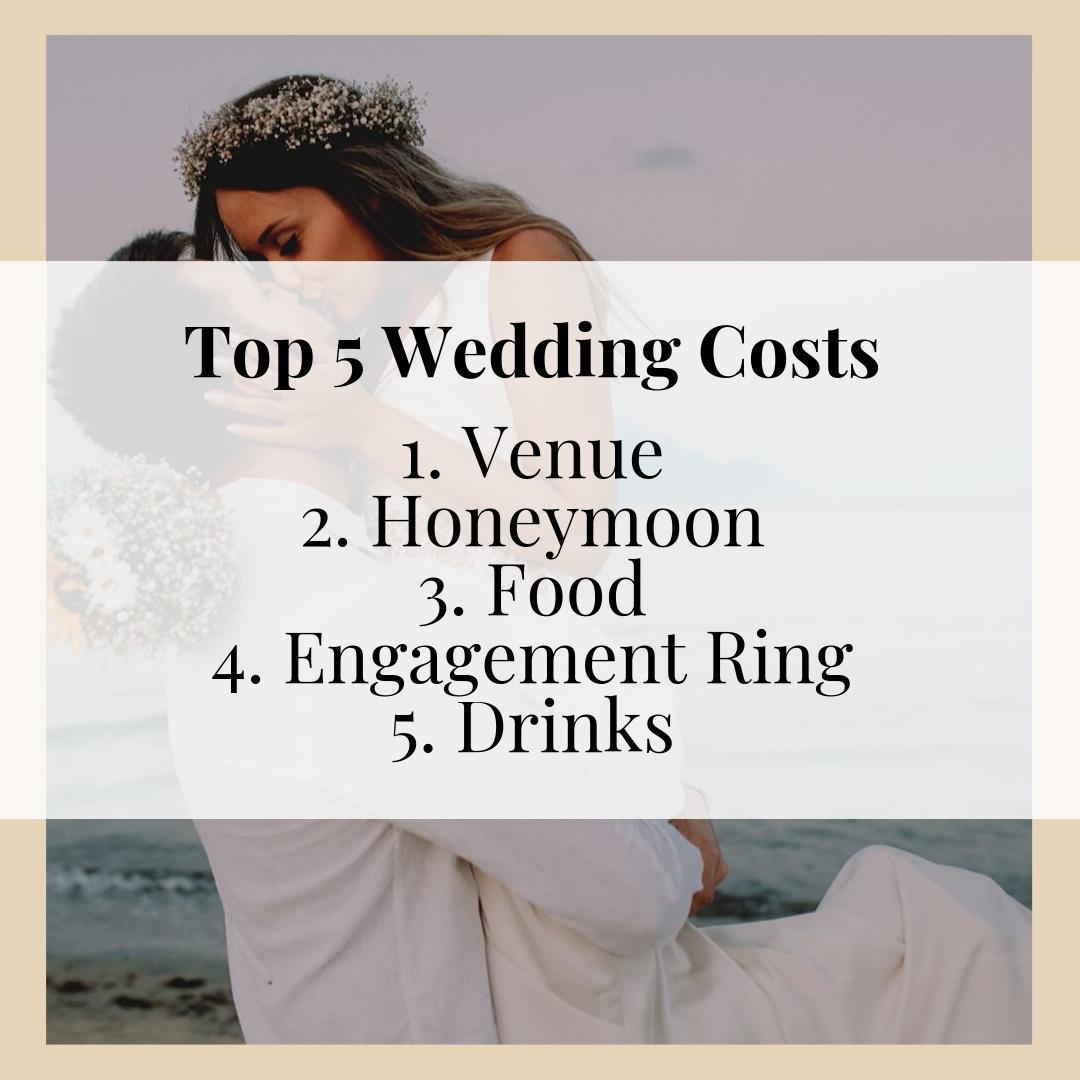 Where exactly is your hard-earned cash going? We crunched the numbers to find your top five spends. While the order hasn't changed since last year, how much you're spending has, with couples prioritising their dough for the perfect venue and a once-in-a-lifetime honeymoon.
READ MORE: The Best Budget Wedding Venue Deals in the UK
Location, Location, Location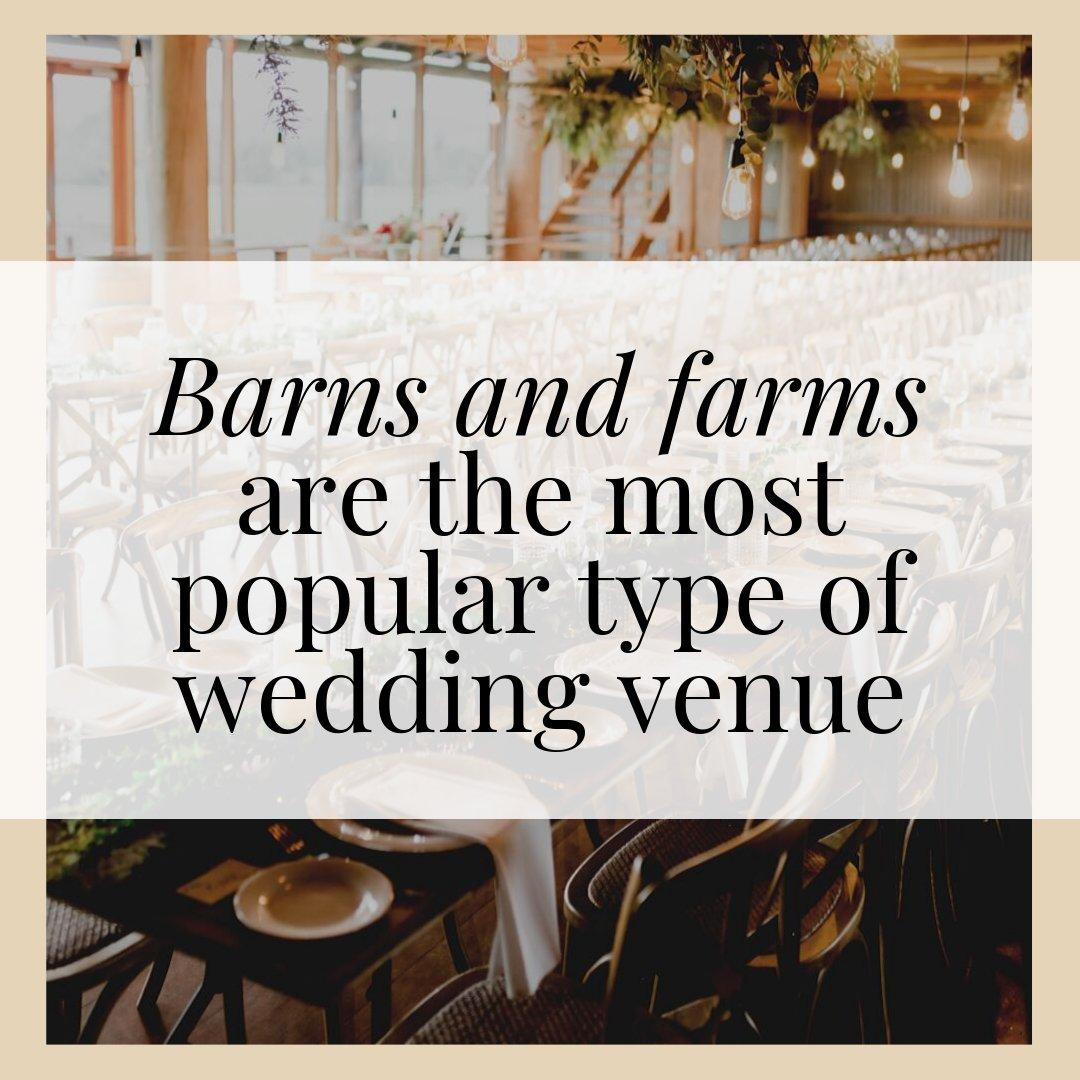 Barns and farms are still the most popular reception venue, with 28% choosing to host your rustic day there. For the first time, country houses and stately homes have just pipped hotels to the second most popular place to throw your party. With exclusive use increasingly important for couples, perhaps you're loving feeling like Lords and Ladies of the Manor for the day?
READ MORE: The Best Barn Wedding Venues
Brexit Uncertainty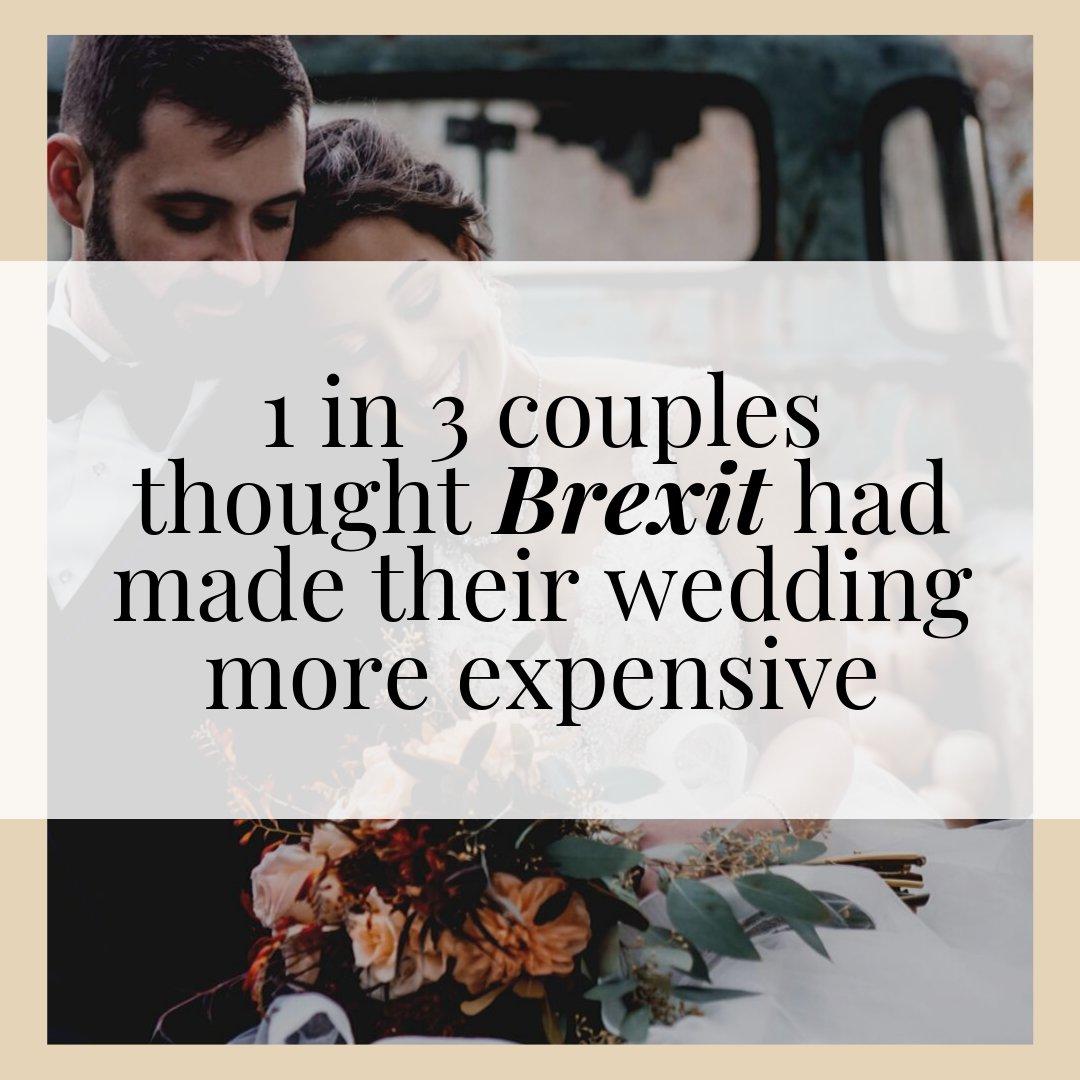 Just to make wedding planning more stressful, the political backdrop of Britain threw even more uncertainty into the process. Luckily, the majority of couples felt their wedding costs and honeymoon plans wouldn't be affected by Brexit and had no plans to delay their day.
However, nearly 1 in 3 of you thought that Brexit had made your wedding more expensive. 30% of you said Brexit had put you off having your wedding abroad.
READ MORE: The Knowledge That Can Save You Up to £10,000 on Your Venue
Doing It For the 'Gram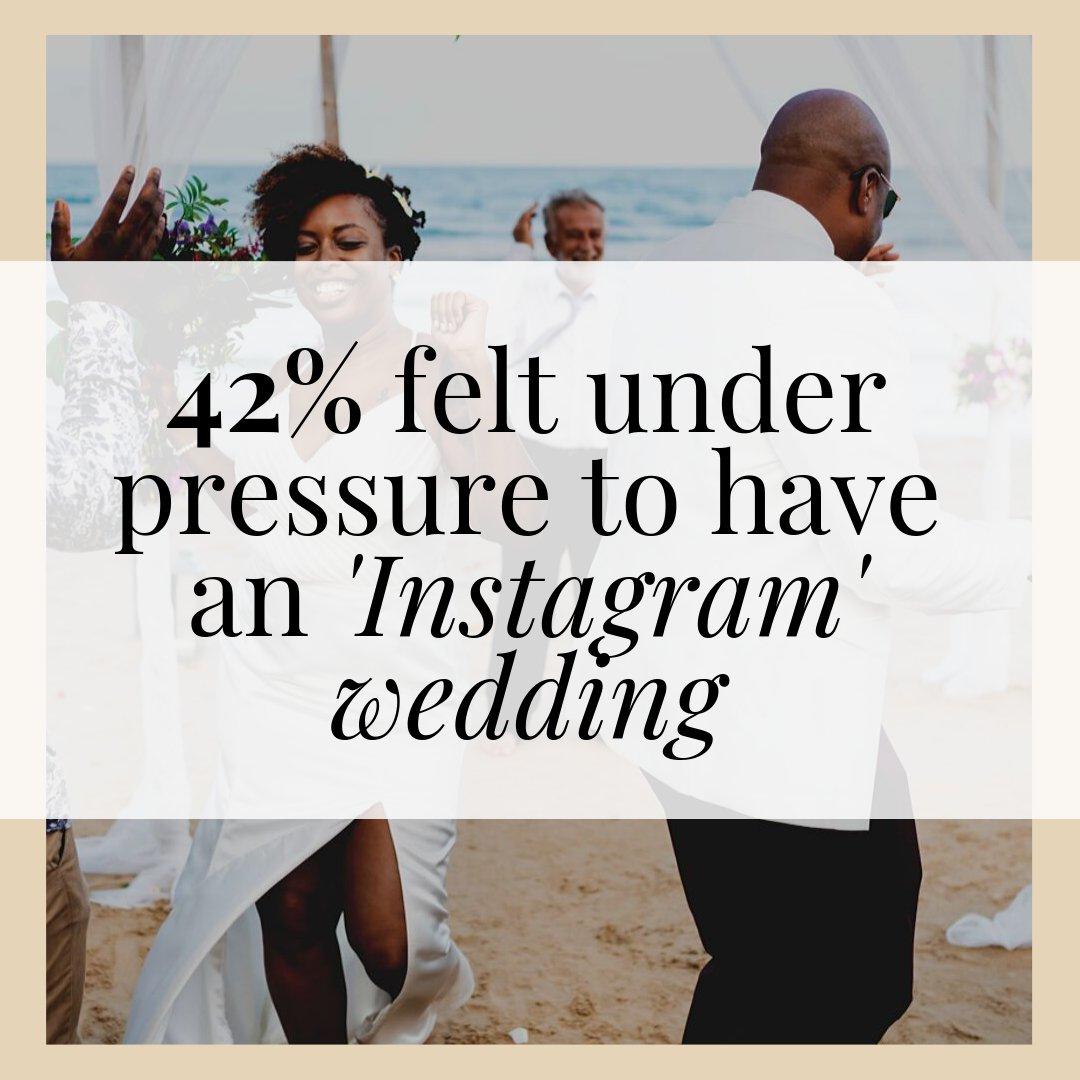 Did you know 1 in 10 of you announced your engagement on social media within an hour of getting engaged? And a further third within 24 hours!
With social media at our fingertips 24/7, it's no surprise that brides and grooms are feeling the pressure to have Insta-worthy weddings. 42% of you said you felt under pressure to have a 'Pinterest' or 'Instagram' wedding and a quarter said they'd even spent more budget on making their day look nicer.
READ MORE: The Best Wedding Instagram Accounts to Follow
Coming of Age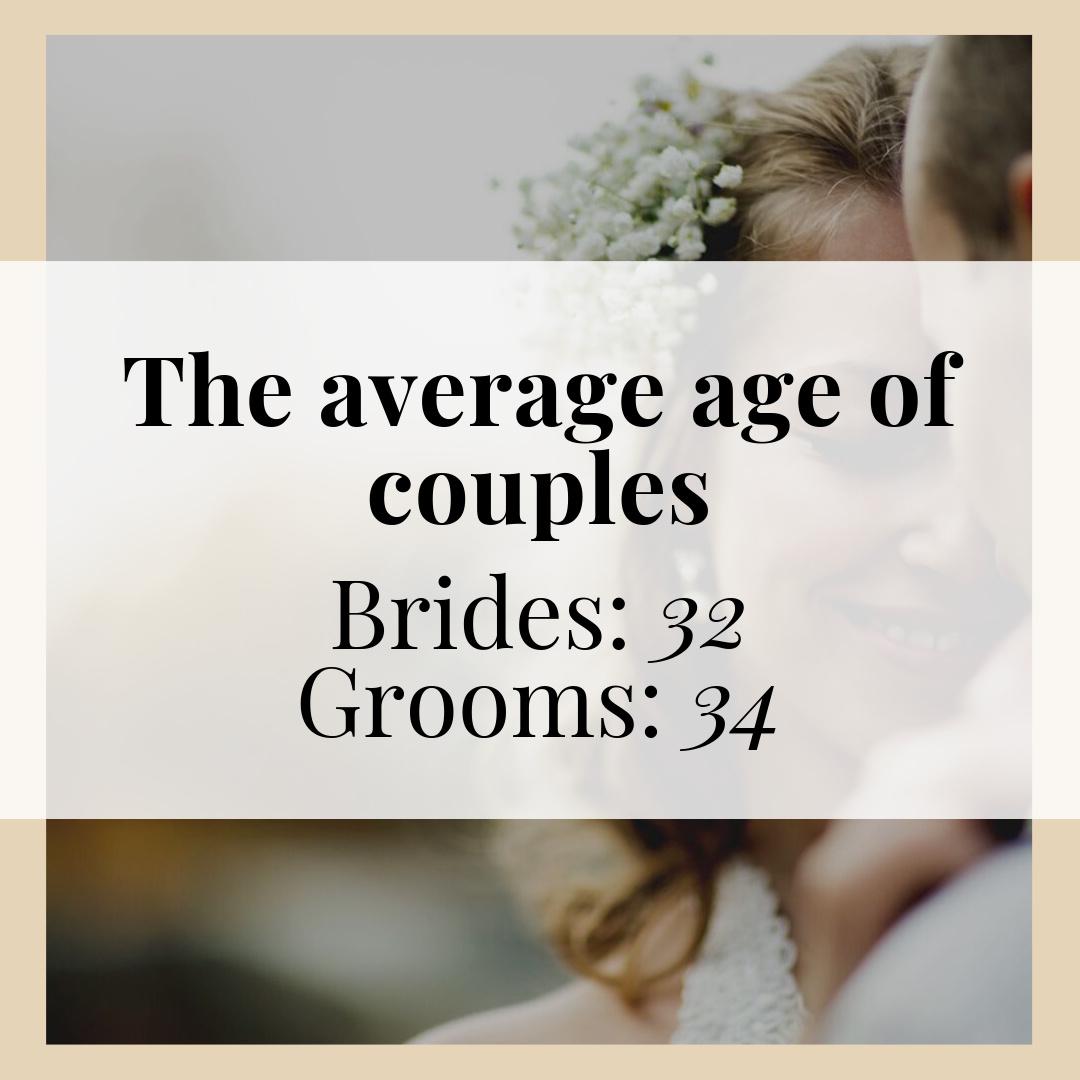 Your thirties are the prime of your life, apparently! The average age of brides in 2019 was 32, and 34 for grooms. Compare that to 31 and 32 respectively in 2018 and it seems men might have been dragging their heels this year.
READ MORE: 17 IKEA Decor Hacks You Have to Try
Guest Stars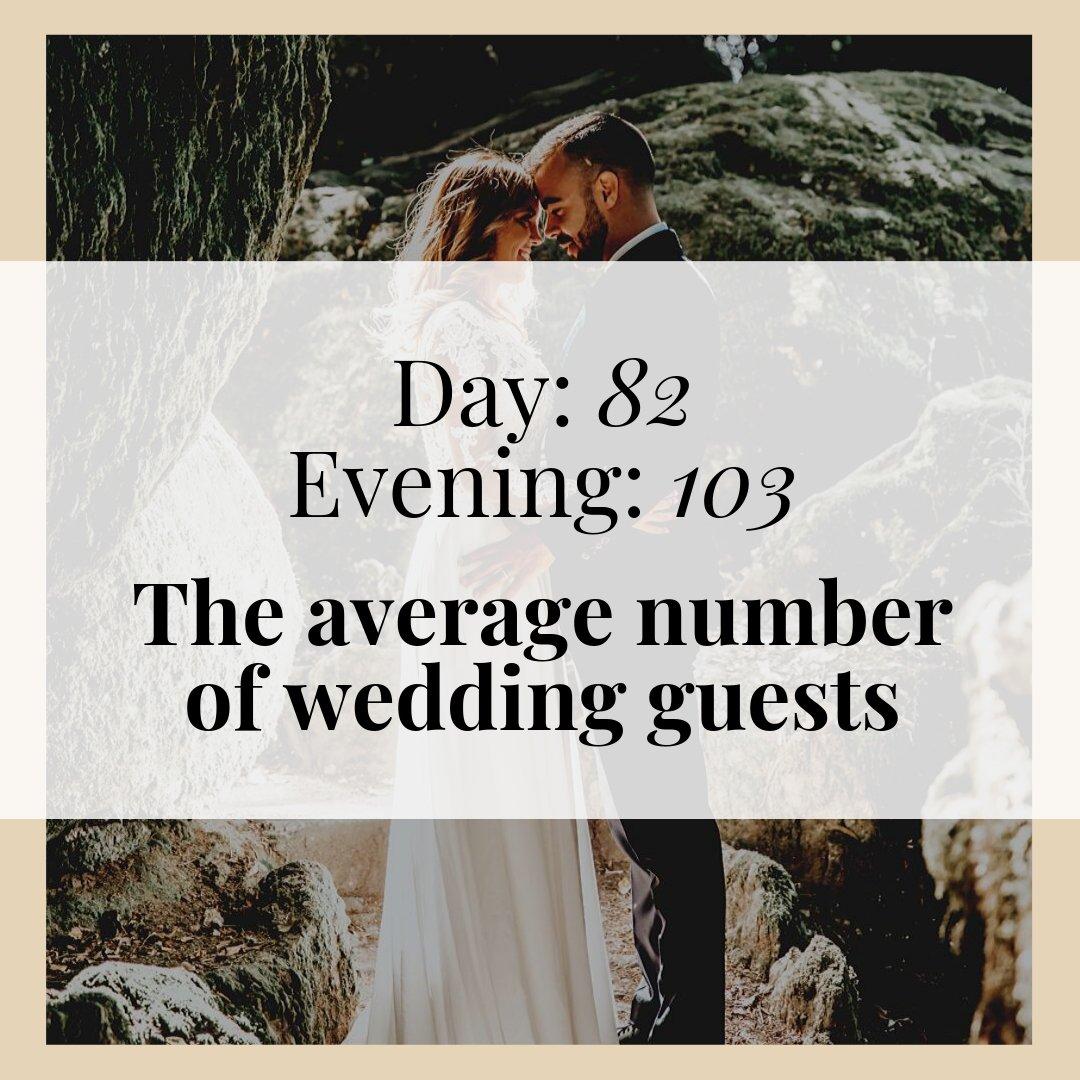 Having all your nearest and dearest at your wedding is non-negotiable. You invited 82 friends and family to your daytime event, and topped up your evening event with an additional 21 people. We all know the type who are great on the dance floor but are a liability come the group photos…
READ MORE: How to Uninvite Wedding Guests
Popping the Question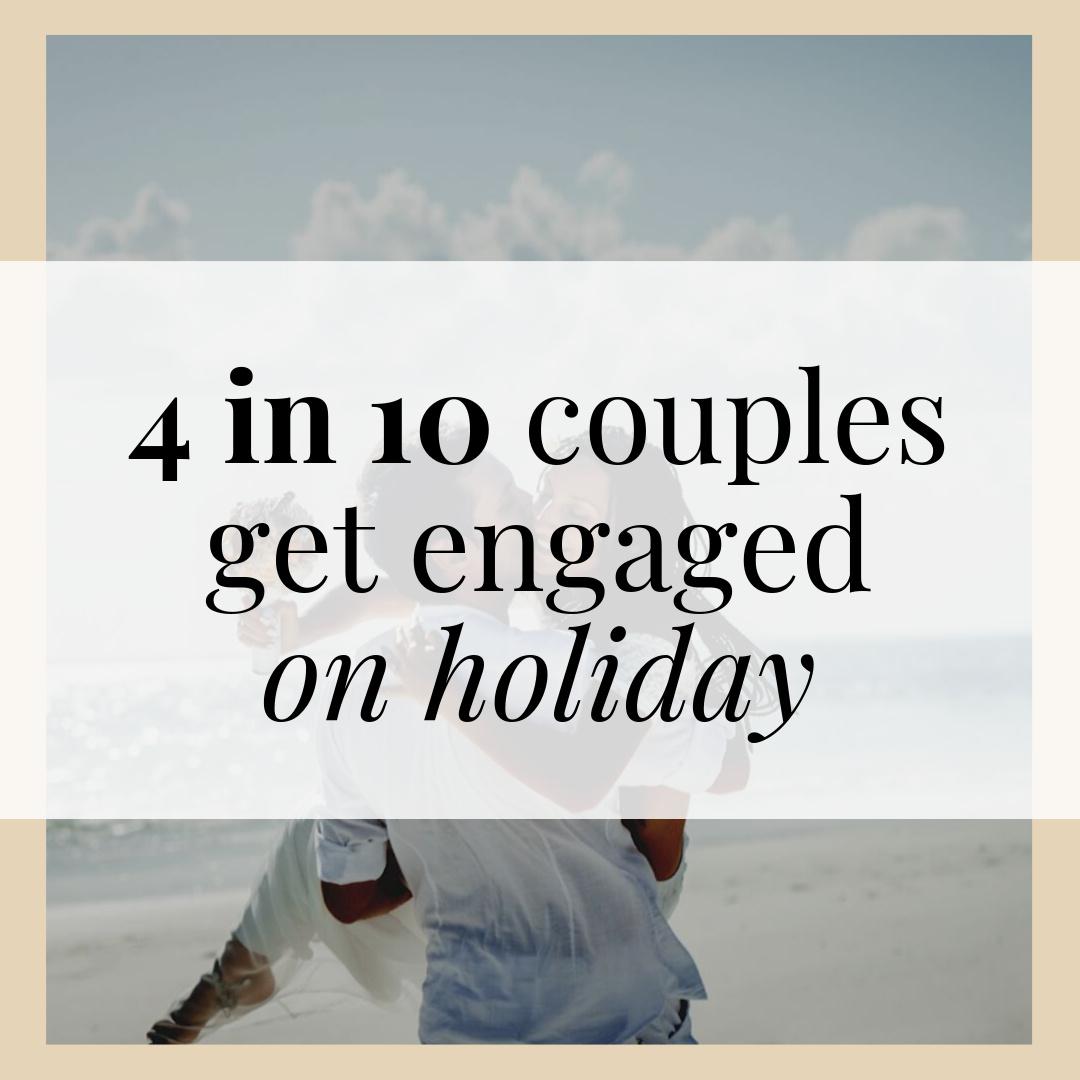 Sunshine breaks put you all in the mood for commitments. More than 4 in 10 of you got engaged on holiday, making it the most popular way to pop the question by far. Anniversaries, birthdays and Christmas were also a common opportunity to get down on one knee, but Valentine's Day? No, only 2% of couples got engaged on the day of love.
READ MORE: The Names of the Men and Women Who Make the Best Husbands and Wives
Lovers' Meeting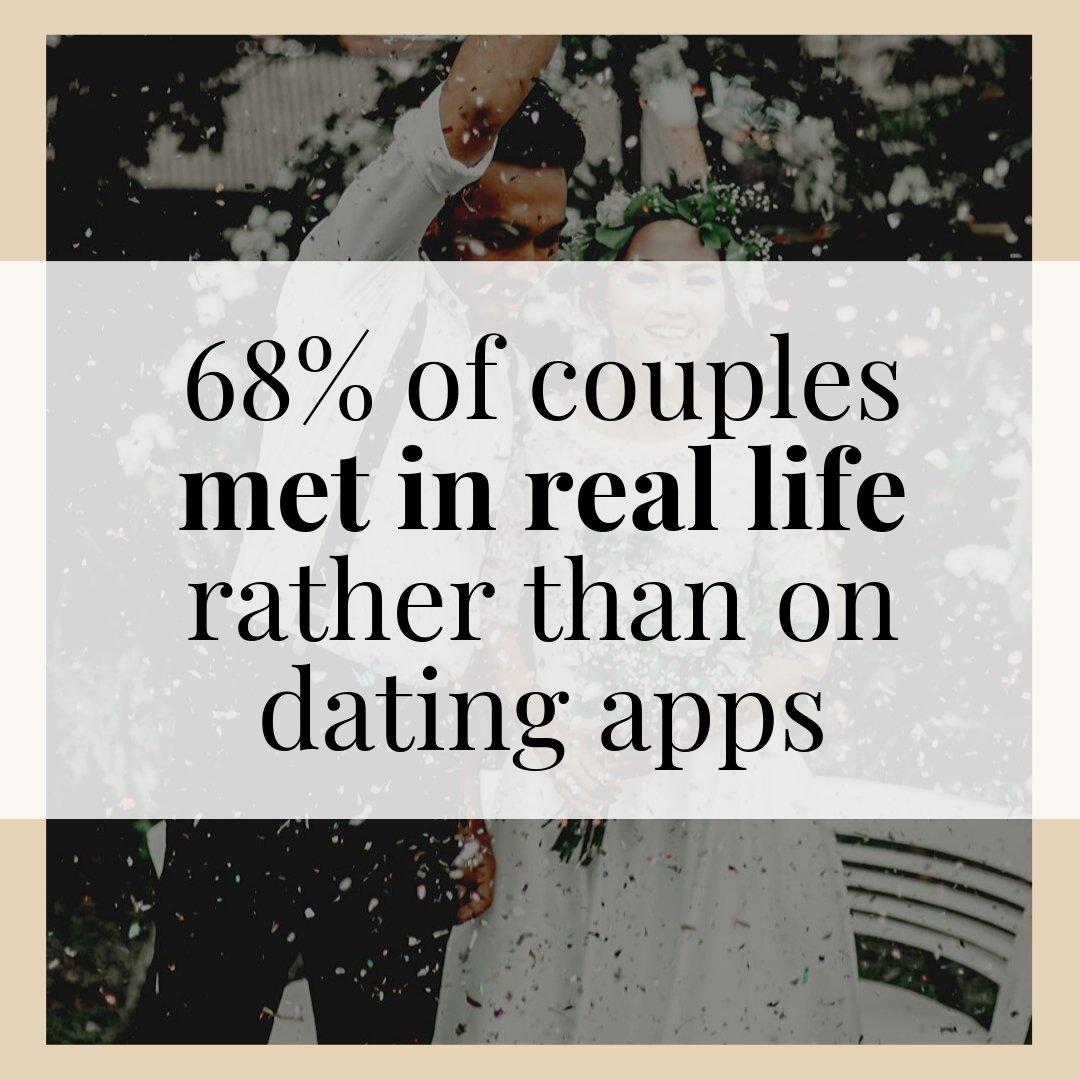 How did you meet in the first place? Well, despite the rise in dating apps, 68% of you still met your partner in real life than through your phone. At work or through your friends and family accounted for more than a third of meetings. At a pub or club and at university both came in more popular than Tinder, with only 8% of couples meeting there.
If you're still looking for the one, the train isn't the place Cupid's shooting his arrows. 0% of our couples said they'd met on their commute.
READ MORE: How to Plan a Wedding for £3,000
Dress to Impress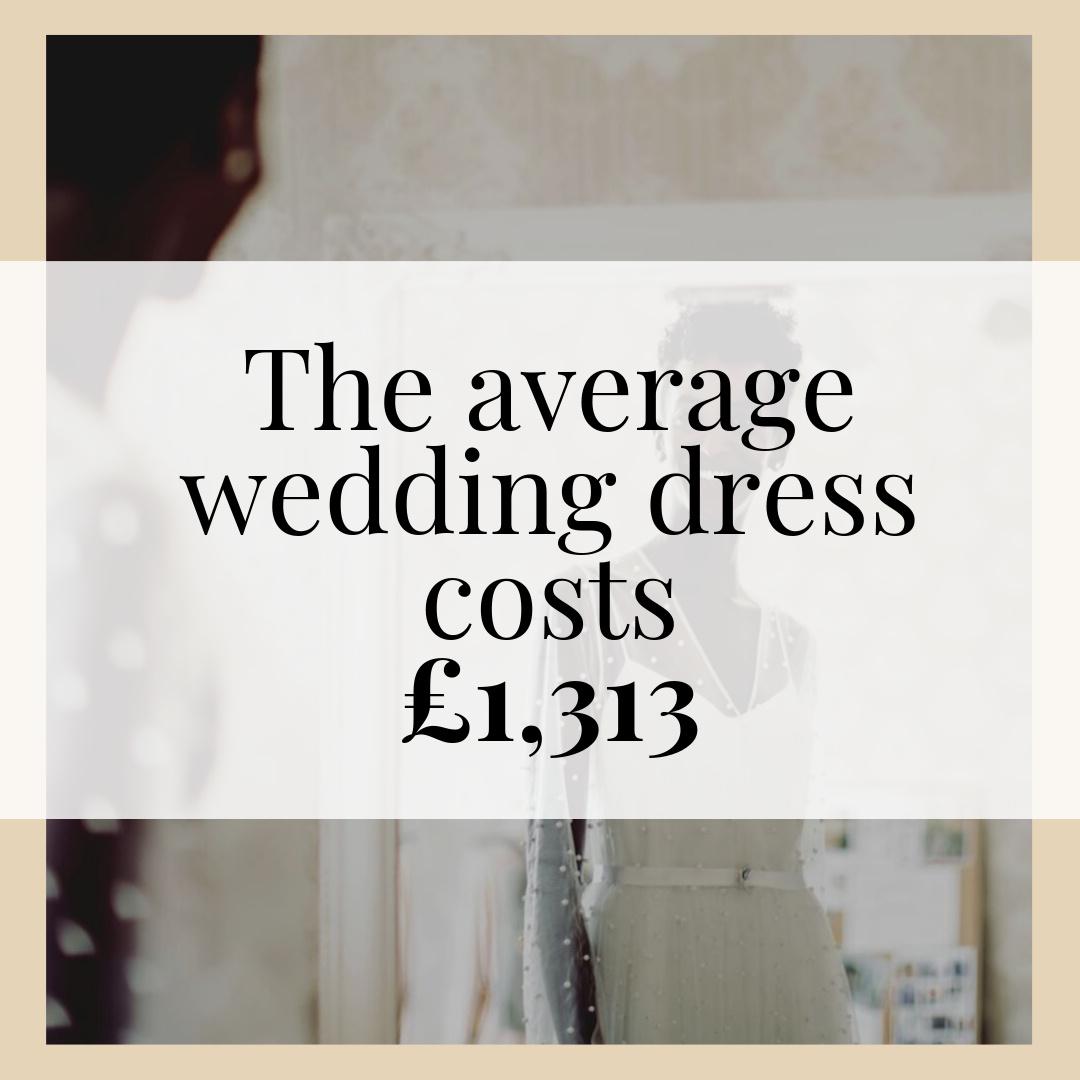 Almost every bride went for a traditional wedding dress, finding 'The One' at your local bridal boutique. Despite plenty of High Street stores getting in on the dress action, you didn't mind spending £1,313 on average for the perfect gown.
Grooms, on the other hand, get a much smaller budget of £452 to buy their suit (which is £92 more than last year). Considering the High Street is where most of you are going for yours – River Island, M&S, Burton – it's no surprise you got a bargain.
READ MORE: The Best Affordable High Street Bridesmaid Dresses
Break With Tradition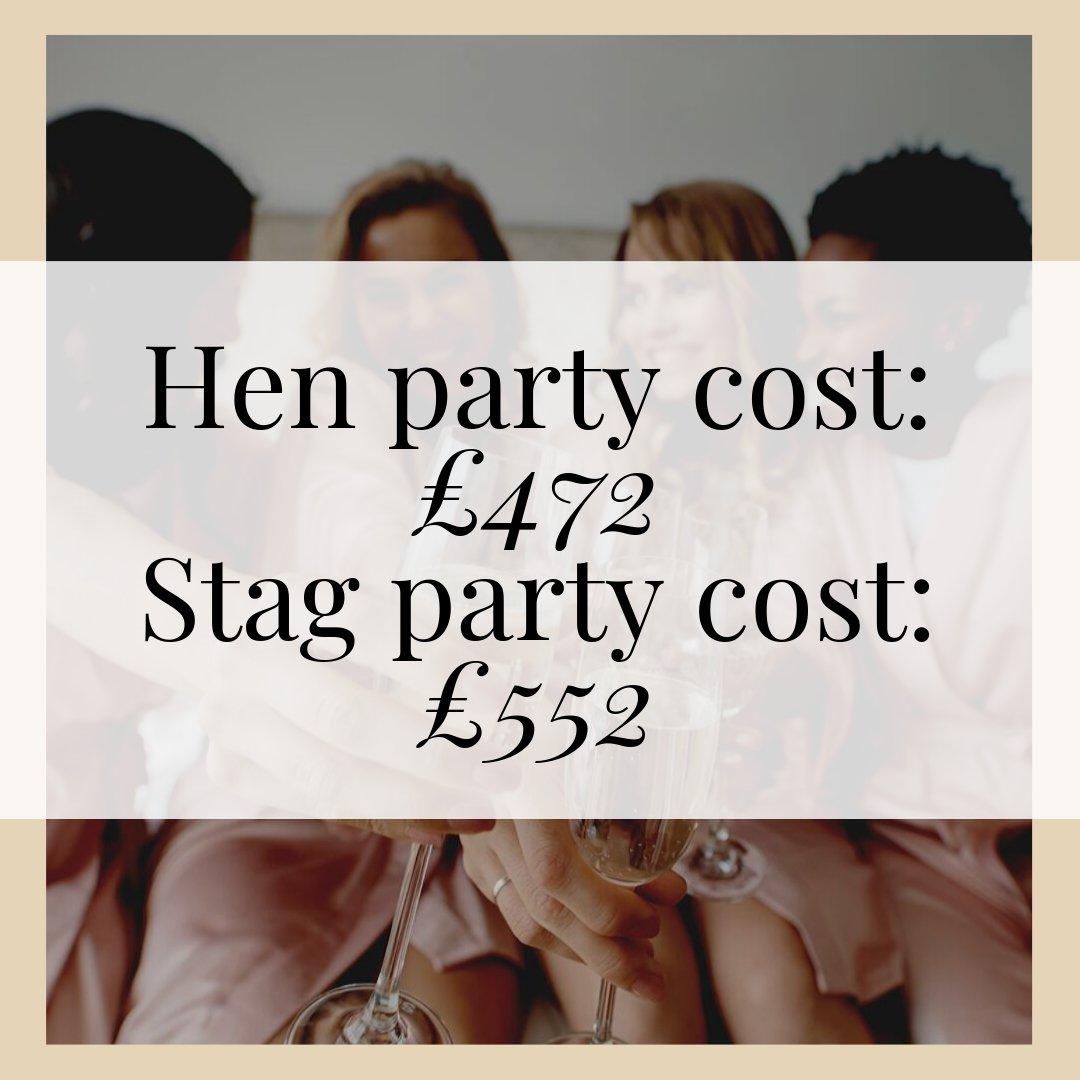 Have you heard of the British wedding tradition to have a chimney sweep at your wedding for good luck? No, us neither. Considering a big, fat zero couples hired one, the closest any of us will be getting to a chimney sweep is watching Mary Poppins.
American traditions appear to be on the rise, while British ones are falling out of favour. The majority of couples no longer have page boys or flower girls, and very few bother to toss the garter and carry a silver sixpence. Big, multi-day hen and stags have taken their lead from US bachelor and bachelorette parties. This year, you happily dropped over £100 more for your dos, with £552 spent on the stag and £472 on the hen.
READ MORE: Hidden Costs You Need to Know About When Planning a Wedding
Bride Squad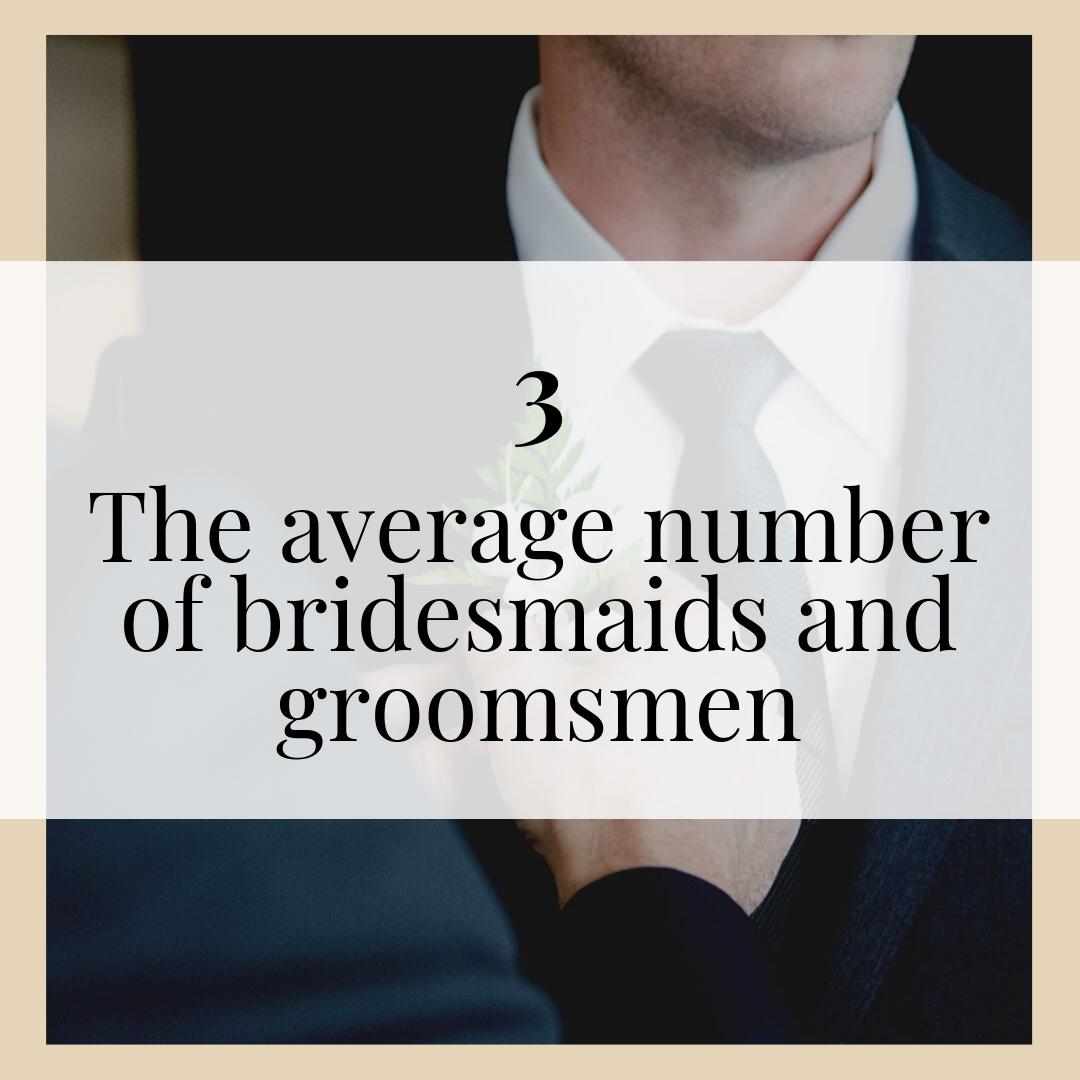 In the USA, it's not unusual to see bigger bridal parties either. Although the average number of bridesmaids and groomsmen is still three, 20% of you had five or more. Popular ladies!
Affording more of your besties in the wedding party could be the reason why more than half of you chose not to have page boys and flower girls this year.
READ MORE: 51 Free Wedding Ideas
What's in a Name?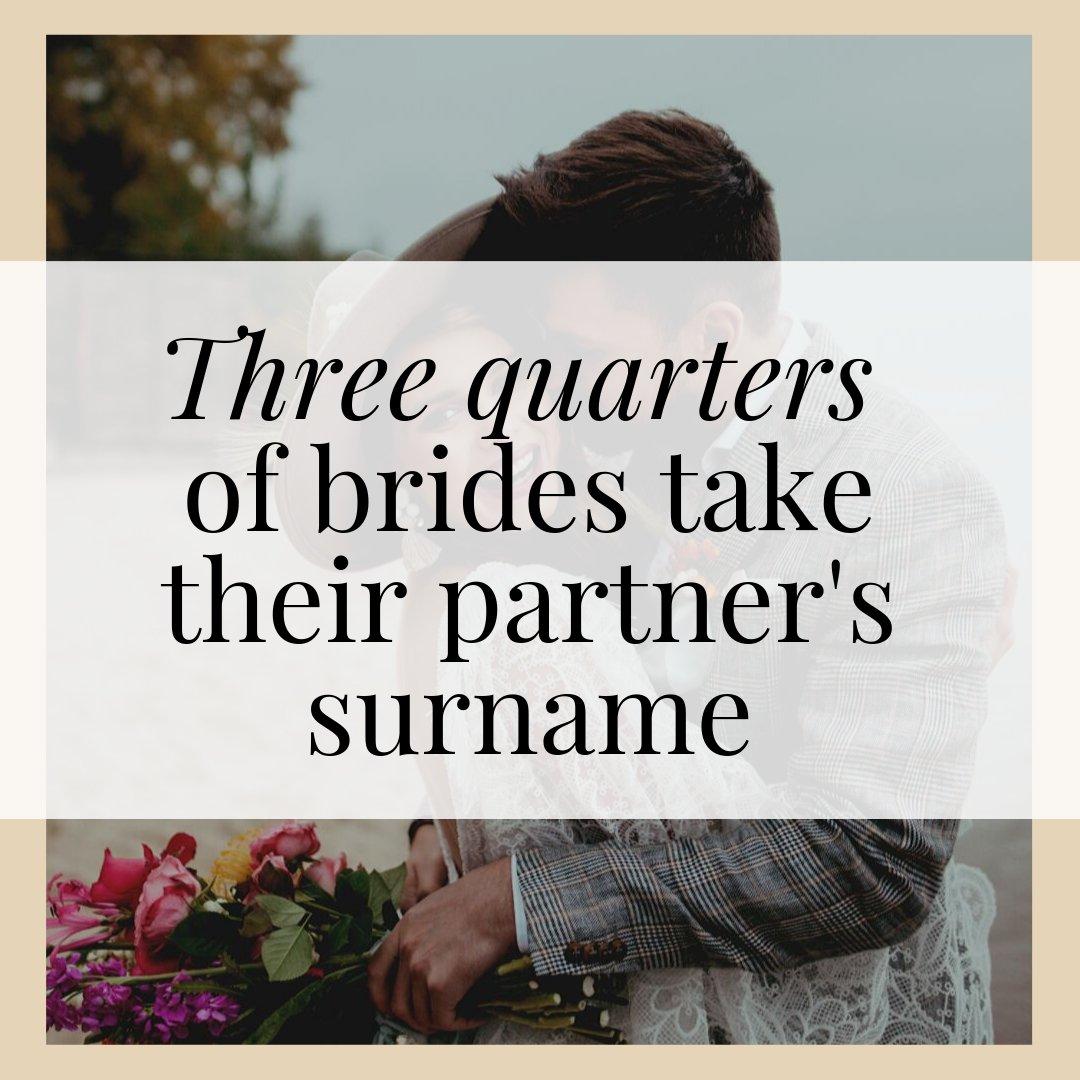 It's still most popular for brides to adopt their partner's surname, but there's been a rise in keeping your own surname or hyphenating them both. 8% of you can't bear to part with your maiden name. With surnames being such a thorny issue, it's no surprise 6% haven't got round to even thinking about it yet.
READ MORE: The Complete Guide to Changing Your Name
Honeymoon Heaven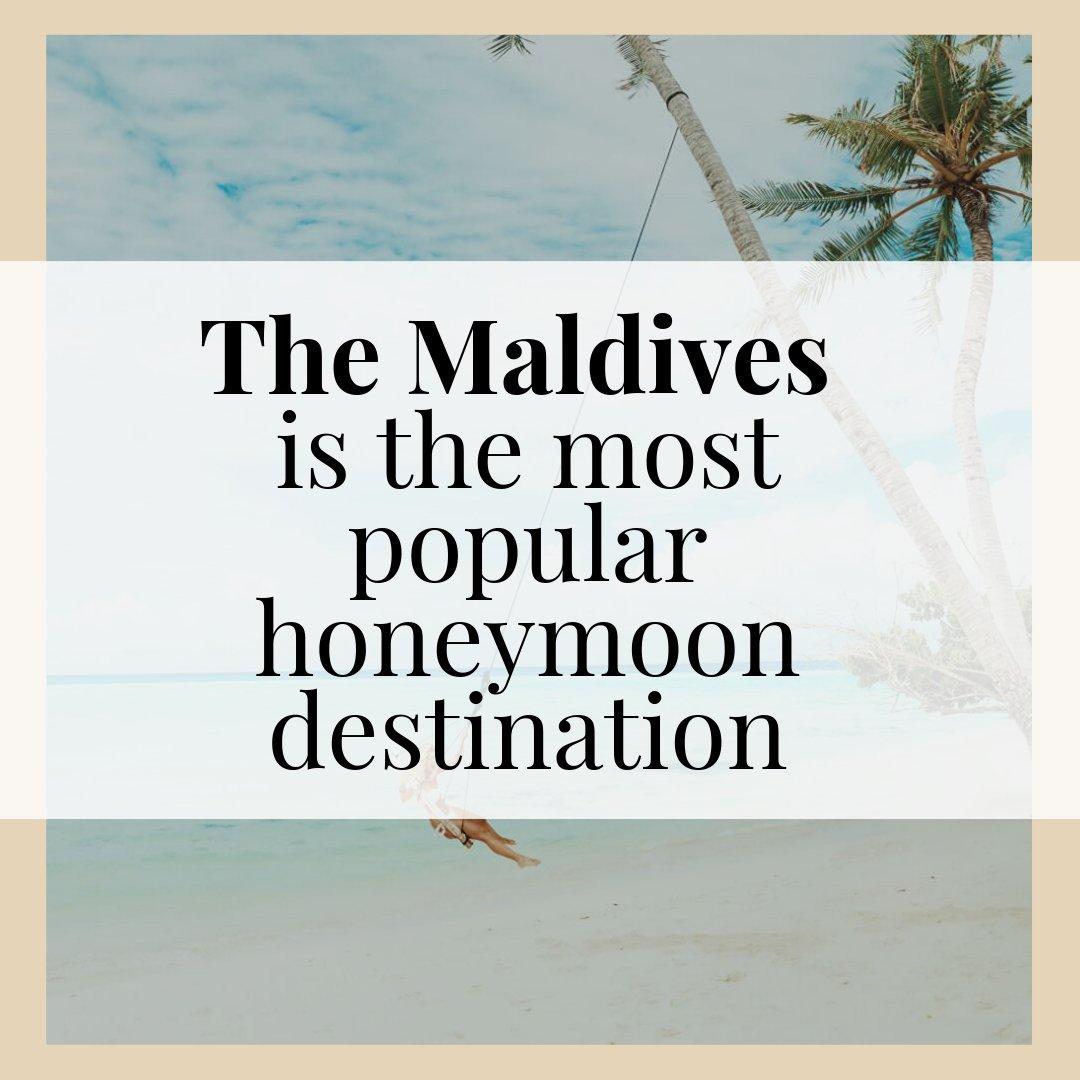 If this isn't ammunition for convincing your partner to plan a Maldives honeymoon, what is? A whopping 12% of couples jetted off there making it the most popular honeymoon destination. Three quarters of you planned to go on a honeymoon, and four in 10 were taking a minimoon – which means a lucky 29% were doing both. Jealous, us?
Italy, Greece and Spain were hot spots for European minimoons, while the South West and Scotland called you in the UK. With all those regions offering amazing coastlines and beaches, culture, food and Instagrammable spots, we're dreaming of being there right now. Would you pick Tuscany or Cornwall?
READ MORE: The Best Honeymoon Destination to Go for Each Month
Gift a Little Love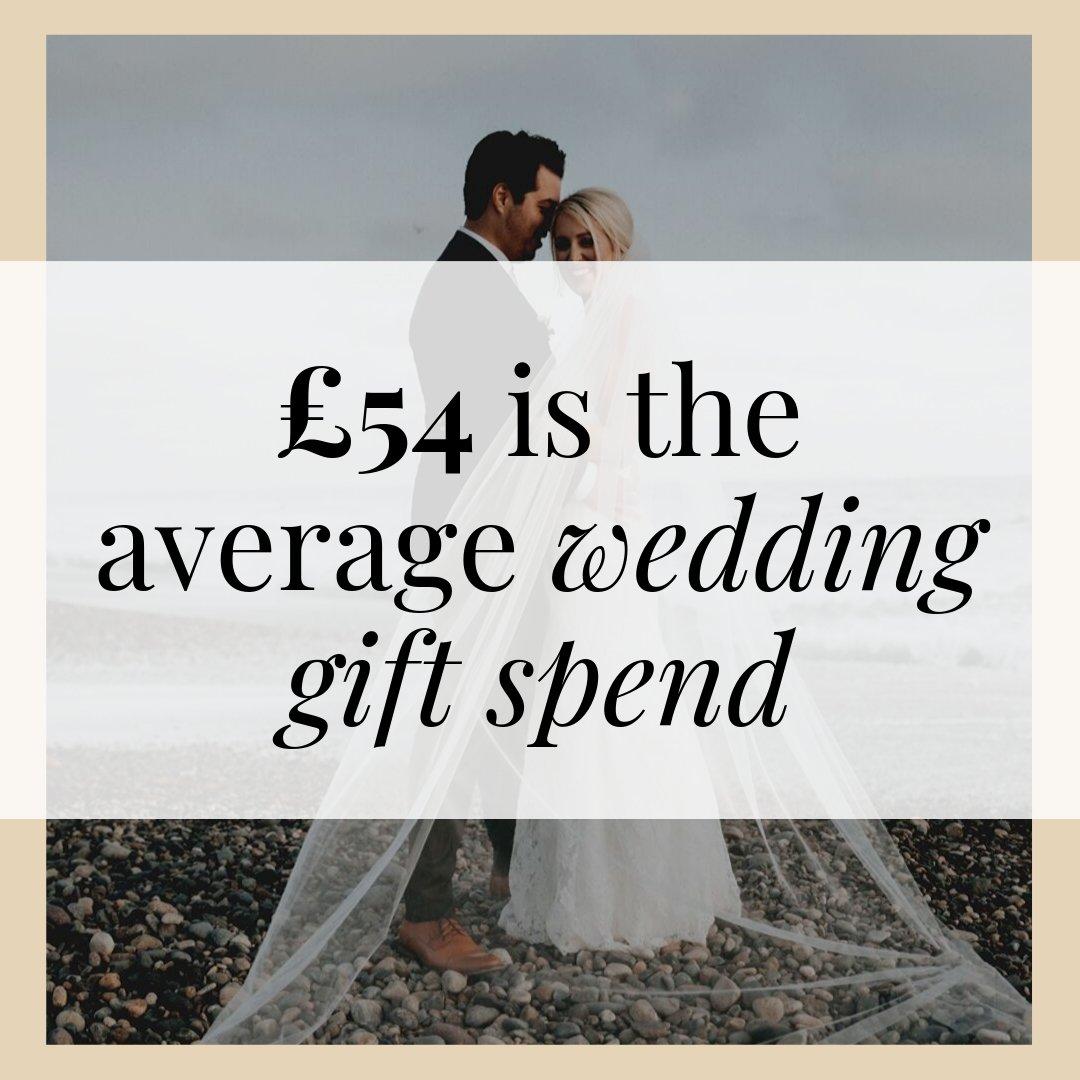 Surely the most exciting part of wedding planning (except the cake tasting) is deciding on your wedding gifts. Well, actually only one in five of you had a "gift list". The most popular options were asking for cash or honeymoon vouchers. You raked in an average of £1,832 from your gift list though, so not bad going.
If you were making a list, the majority of couples compiled their own wishlist, but department store lists, honeymoon funds and specialist gift services were all popular too. And how much did you expect guests to spend? £54 apparently; however, most were happy for guests to spend anywhere from £25.
Need help with your budget? Check out our 37 tips for saving money on your wedding. We've also got a whole range of guides that tell you exactly how to breakdown your budget, from how to plan a wedding for £3,000 to planning a wedding for £25,000+.