Father of the Bride Duties Explained
There's a bit more to the role than just the father of the bride speech. Here's everything you need to know about your important duties.
We have included third party products to help you navigate and enjoy life's biggest moments. Purchases made through links on this page may earn us a commission.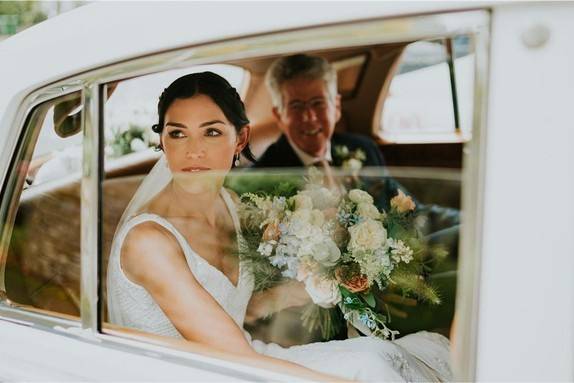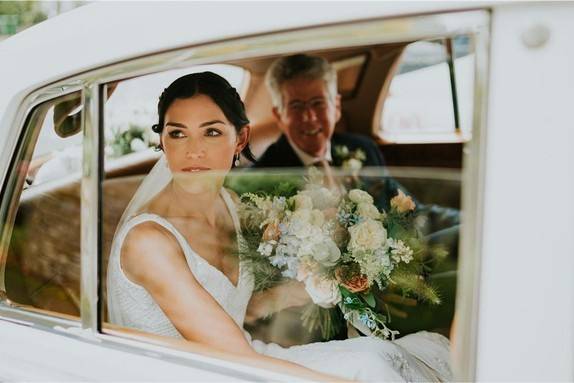 The father of the bride is a proud role for any dad to take and plays a key part in the wedding day.
It's a hugely happy moment watching your daughter marry the love of her life, but from the father of the bride speech to walking her down the aisle, there are lots of responsibiltiies which you might not be familiar with.
It's up to you and your daughter how much you want to be involved in the day, but duties like walking the bride down the aisle and giving the father of the bride speech are typically big ones. Here's exactly what's expected of you as father of the bride.
If your child is having a same-sex marriage, then read how the 'father of the bride' role differs for same-sex weddings.
READ MORE: Mother of the Bride Duties Explained
Before the Wedding
Talk About Financial Support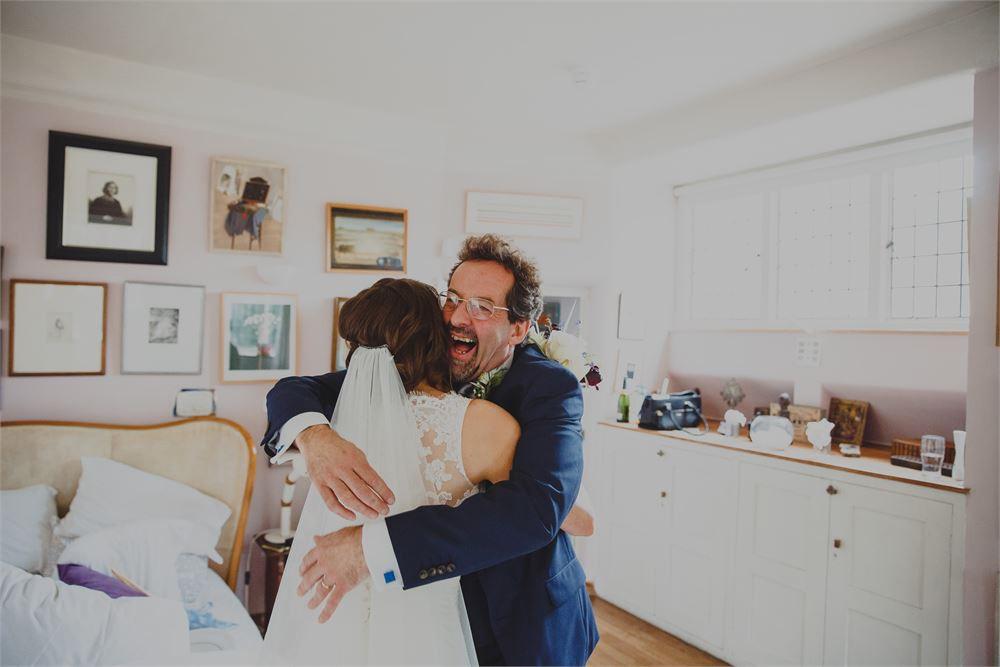 Image: Rob Dodsworth Photography
Before the wedding, you'll have a minimal role in wedding planning, but the father of the bride has traditionally had the responsibility of picking up the cheque. This isn't the case today, and costs tend to be split between the bride and groom and their families.
Discuss early on and openly whether you can contribute and how much so everyone is on the same page. If you're confused about the etiquette of parents contributing towards the wedding costs, read our expert advice.
READ MORE: How to Negotiate with Wedding Suppliers
Keep Everyone Calm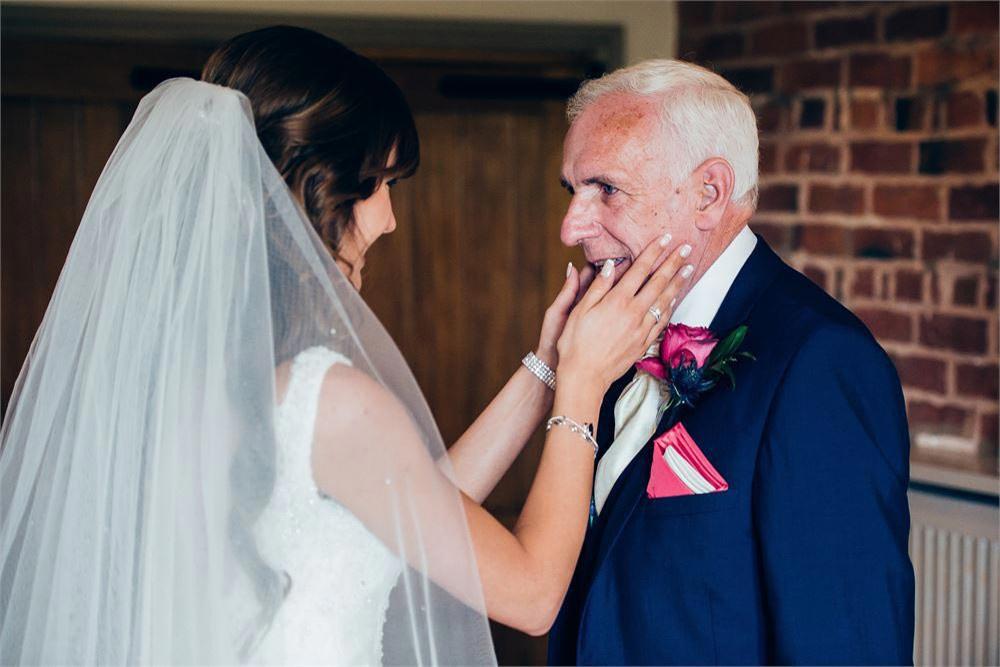 Image: Jon Harper Wedding Photography
Not a traditional duty but definitely one worth mentioning! As father of the bride, you're likely to have both a daughter stressed-out by her huge to-do list, and her well-meaning mother who's probably adding to that stress.
Everyone takes on a bit too much when it comes to wedding planning so they need someone to keep their cool, stay calm and remind everyone what the wedding is really about – two people in love starting a life together.
Whether it's helping address envelopes, advising her mother when to take a step back or just being on hand for a little pep talk, the father of the bride can help make the wedding planning process much nicer for everyone.
READ MORE: 35 Emotional Father of the Bride Photos
Attend the Stag Do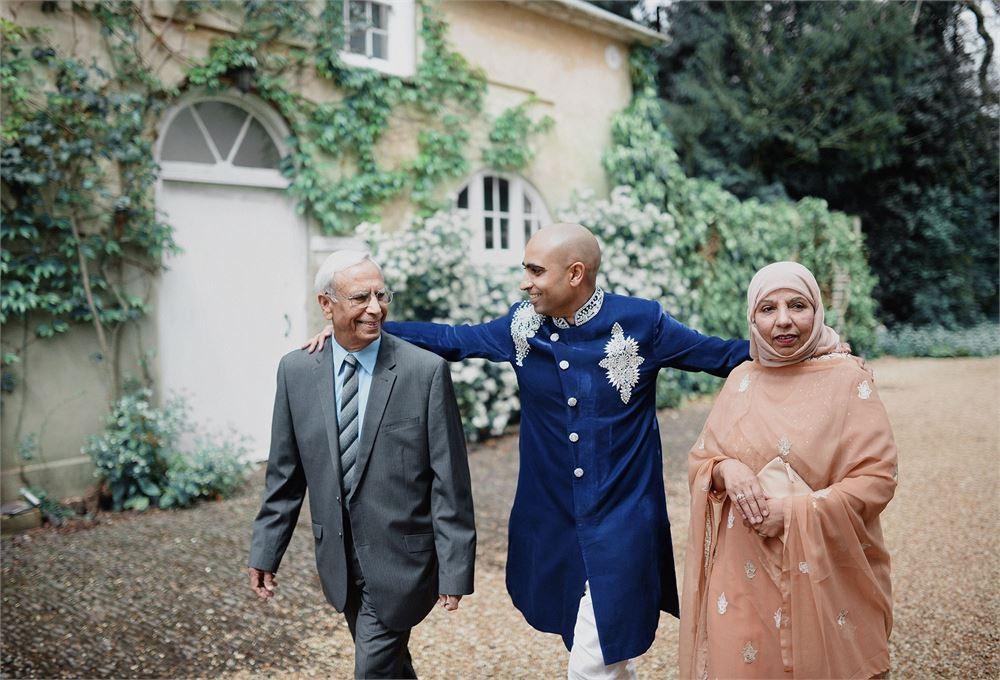 Image: Ryan Lee Turton
This will totally depend on the type of stag do the groom chooses to have, but he may well invite fathers from both sides along to join in with the fun.
If this is the case, you should head along – if only for a couple of drinks at the start of the night. What's more, it'll be a great chance to get to know the groomsmen ahead of the big day.
READ MORE: How to Plan the Ultimate Stag Do
On the Wedding Day
Travel With the Bride to the Wedding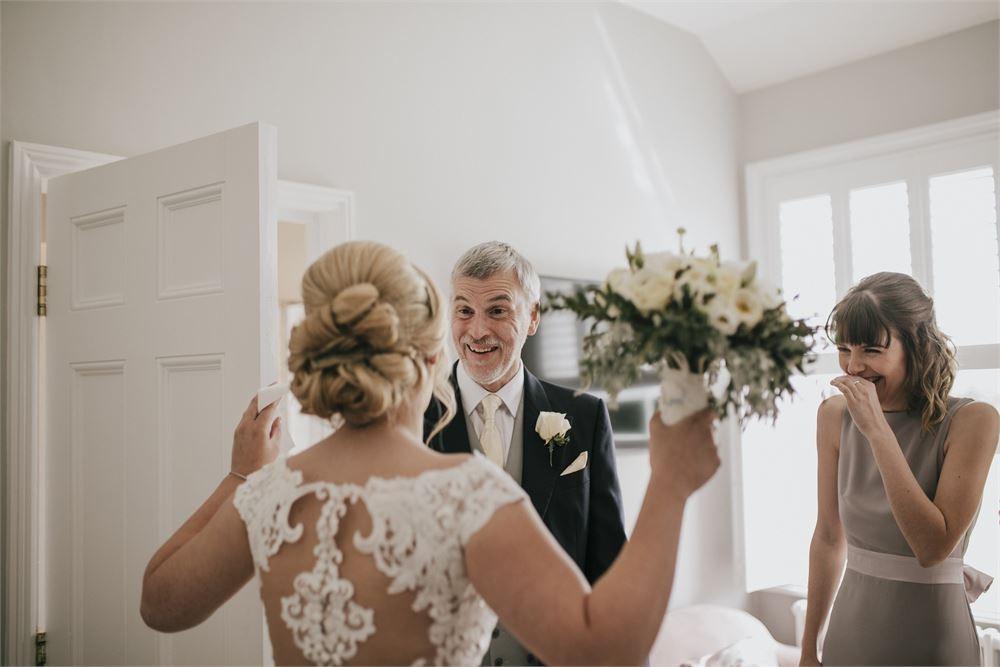 We're guessing the bride will have spent the morning getting ready in her lovely bridal suite with her bridal party, but when she's ready it's lovely to go and greet her. It'll be your first chance to see your daughter in her wedding dress, and is often an emotional moment.
You'll then travel with the bride to the wedding. This is a special moment in the wedding day. It's just you and your daughter and is an opportunity to share a heartfelt moment together before she arrives at the venue. Tell her how proud you are of her and how beautiful she looks. Take her mind of nerves with some funny stories or wise advice. Make sure the photographer gets lots of photos of the two of you in the car together.
Practically, it's your job to get her to the wedding on time so don't forget to make sure the cars are ready to go, everyone knows their timings and help the bride and her dress in and out of the cars.
Walk The Bride Down the Aisle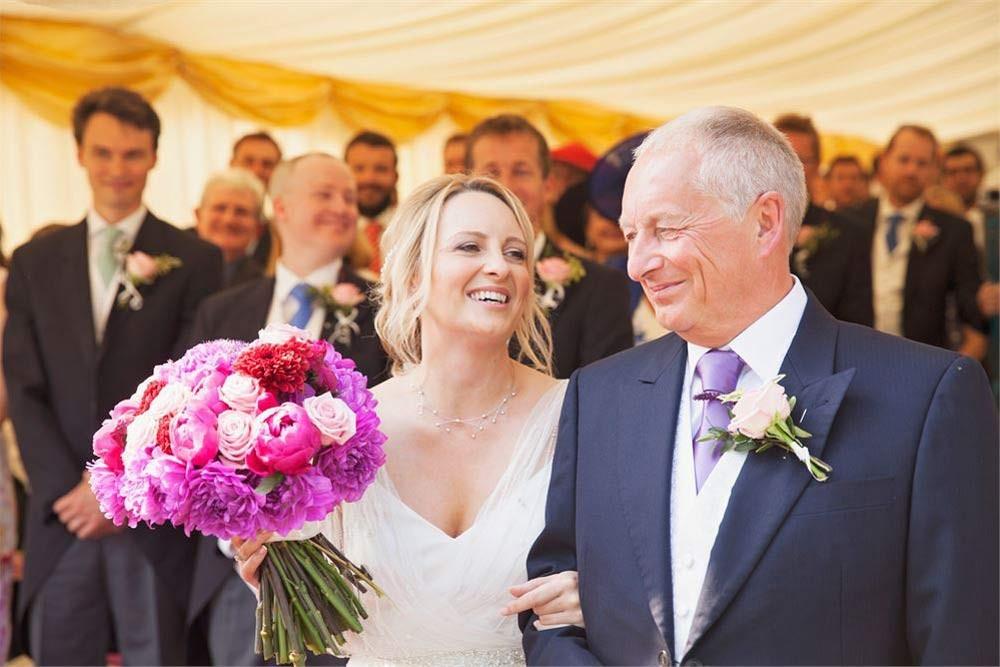 Image: Hayley Jayne Photography
This is the duty you've probably pictured yourself doing since your daughter was a little girl. It's one of the most important roles of the whole day. Make sure to rehearse in advance so you know when to make your entrance, the speed to walk down the aisle, and where to sit when it's done. If your daughter is wearing a veil, practise lifting it – it's not as obvious as it looks!
If the bride has two fatherly figures, we have advice on how to split the father of the bride duties.
READ MORE: Perfect Toast From Parents
Sit on the Top Table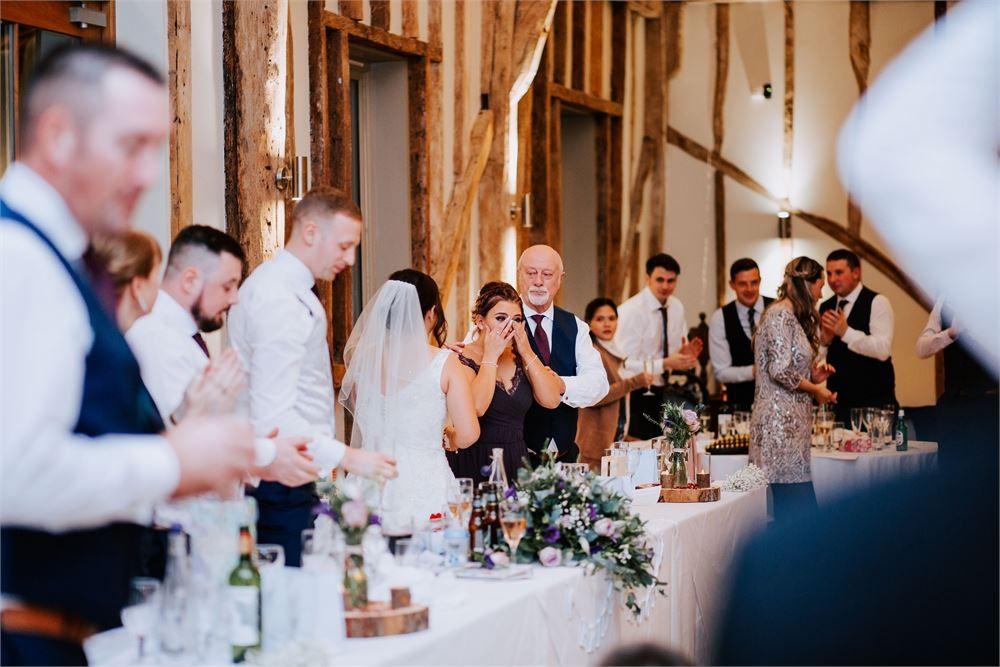 Image: Sally Rawlins
Though the arrangements might be slightly different if the couple are having to seat divorced or separated parents, the bride's father will almost always sit at the top table (if there is one). This role is easy – just sit back and take it all in!
READ MORE: 47 Fun Table Name Ideas
Give The Father of the Bride Speech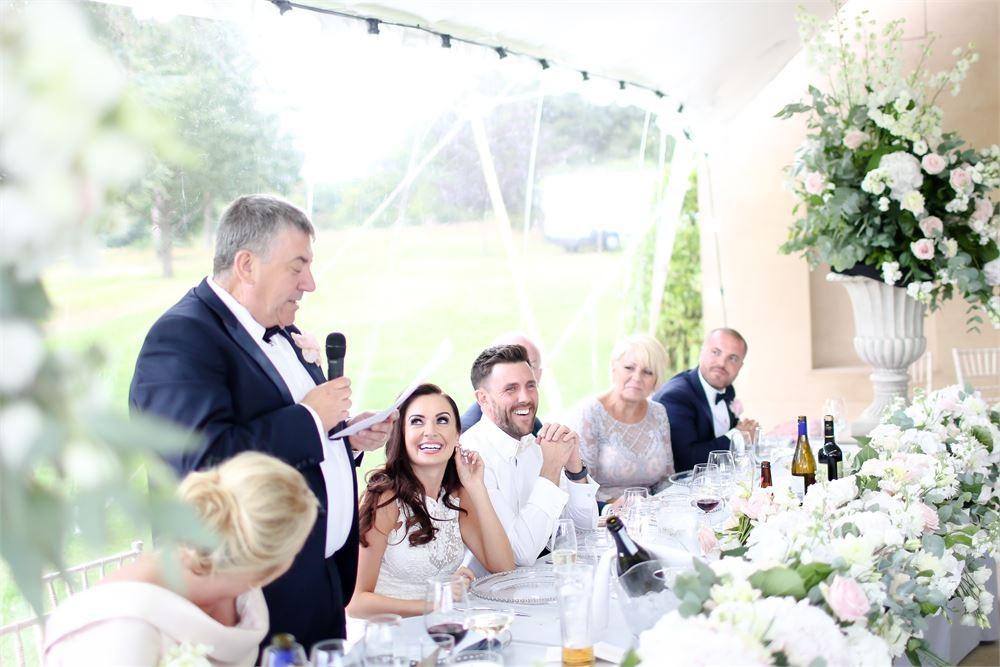 Image: Leslie Choucard
The father of the bride speech kicks off the wedding speeches, and is followed by the groom's speech and best man's speech.
The father of the bride speech should be warm, witty and memorable. You should thank your guests for coming, share amusing anecdotes about your daughter and welcome the groom into your family. It doesn't need to be a long speech, but make sure you've practised a lot and are comfortable with it.
It can be a little daunting but we have lots of great example father of the bride speeches that you can use as a template or to inspire you.
READ MORE: Wedding Speech Order Explained
Host The Reception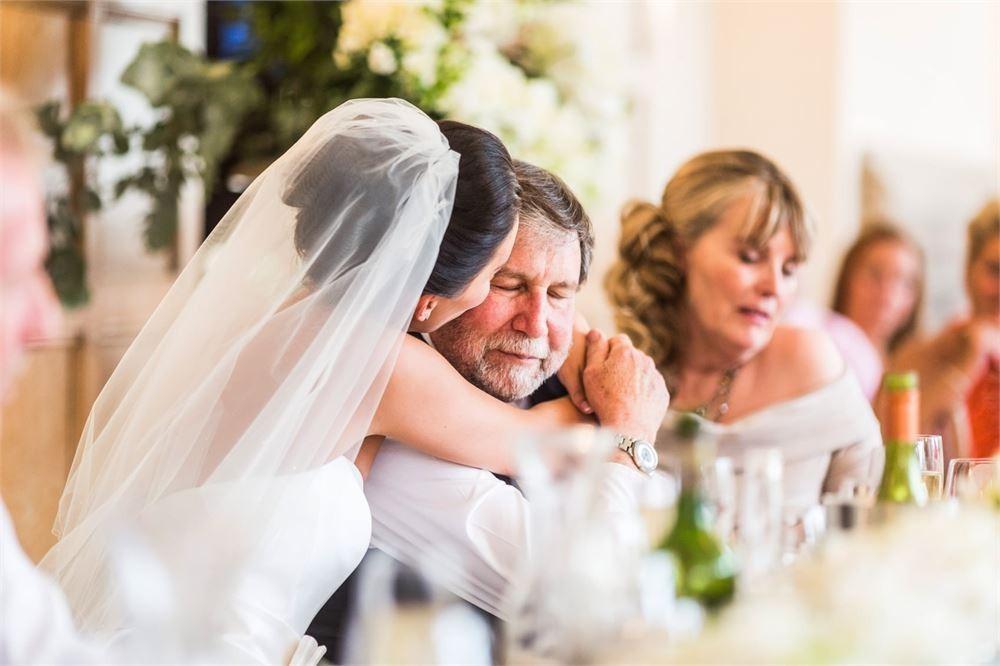 Image: Sacha Miller
A receiving line is a great way to greet all the guests as they enter the reception and is hosted by the couple's parents. As father of the bride you and your wife will start the line, followed by the newlyweds and groom's parents. It's a lovely way to chat to all your guests, but it's not as common at weddings as it once was.
At the end of the night, the father of the bride should make sure the event is wrapped up. Check vendors have been paid, everything is cleared away, and say goodbye to the guests as they depart.
READ MORE: Perfect Song Ideas For Your Father-Daughter Dance
Take Part In the Father-Daughter Dance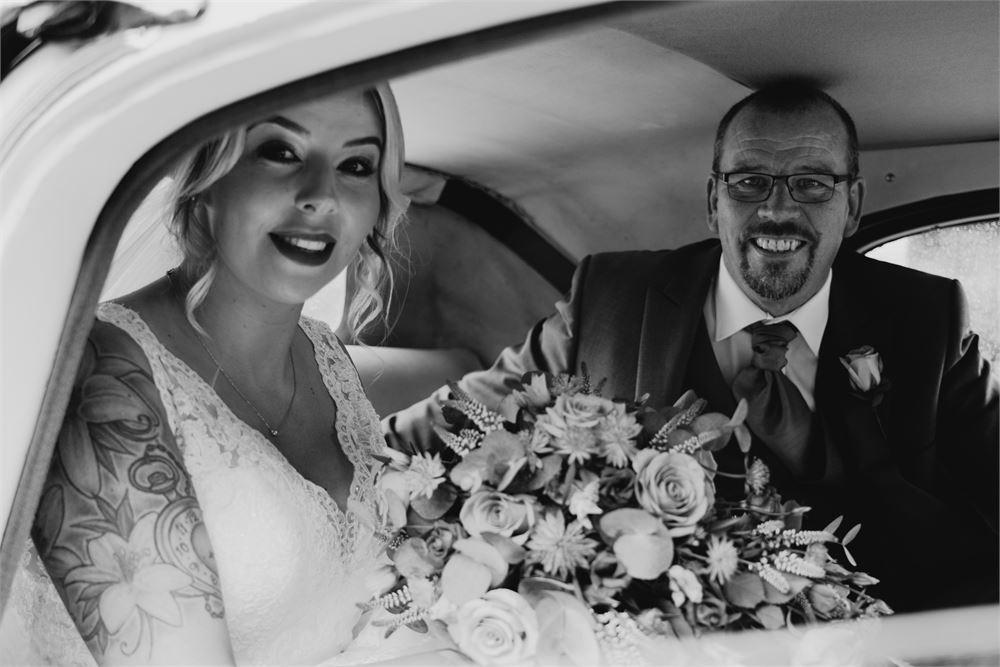 Image: Charlotte Mail
A wonderful tradition in any wedding is the father-daughter dance and it's a moment you'll both remember forever. Choose a song that has meaning to both of you and make sure to practise your dance ahead of time – you don't need to go fancy with your moves, just be relaxed. It's a chance for a few minutes of quality time with your daughter on her wedding day.
Top Tips for Father of the Bride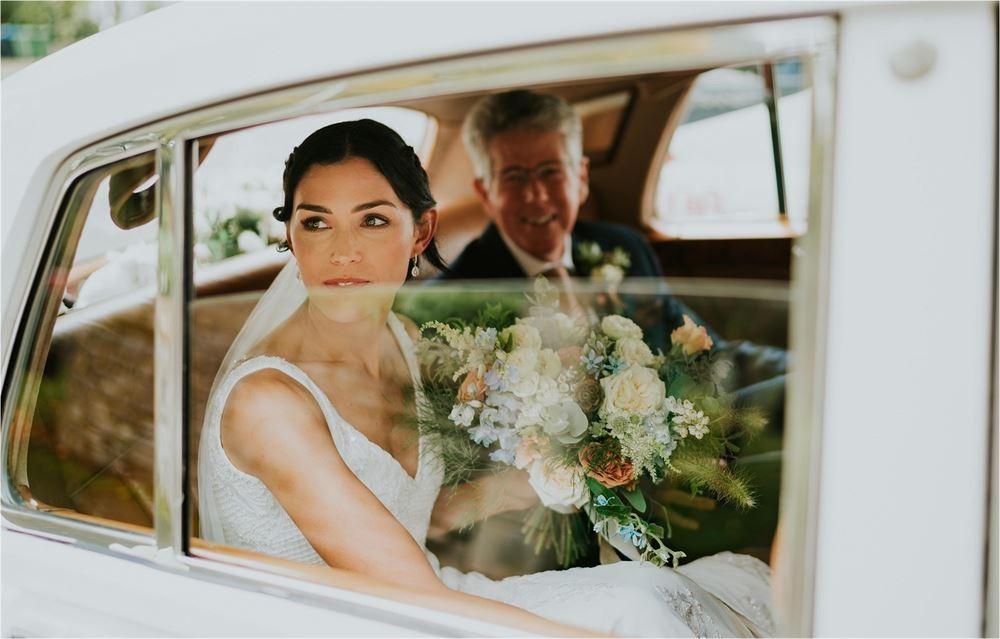 Image: Bridgwood Wedding Photography
Practise, we can't emphasise this enough. You'll feel so much more comfortable on the day if you've run through your speech, dance with your daughter and walk down the aisle a few times before.
Make a plan for your finances. Even if you're not paying for the whole wedding, most fathers will want to make a financial contribution if they can, so start planning this early.
Spend time with her future husband or wife. It's not just about your daughter; you're welcoming a new person into your family and the run-up to the wedding is a great opportunity to spend some quality time with your future son or daughter-in-law.
Don't have too much Dutch courage on the day. Everyone will want to raise a toast with you on the day as you wander around and greet guests – and a few glasses to celebrate is fine. But bear in mind that all eyes will be on you for your big speech and you don't want to end up rambling or worse, especially if the whole thing is caught on video.
Brush up on your dance skills, whether that's by booking in a dance lesson for you and your daughter or by watching a few YouTube videos.
Be there for your daughter. It's an emotional time for both of you. You're likely feeling teary that your daughter is all grown up and you're no longer the most important man in her life, and she's feeling the same. Remind her that her dear old dad is always there for here and if there are ways to help out practically, like picking up the cake, then do them too.
Try to enjoy the experience. This is a truly special moment that you'll remember forever so embrace it and enjoy the day.
READ MORE: Father of the Bride Speech Examples
If you're welling up at the thought of your little girl getting married, then we've got 17 perfect quotes for your father of the bride speech that will express how you feel.