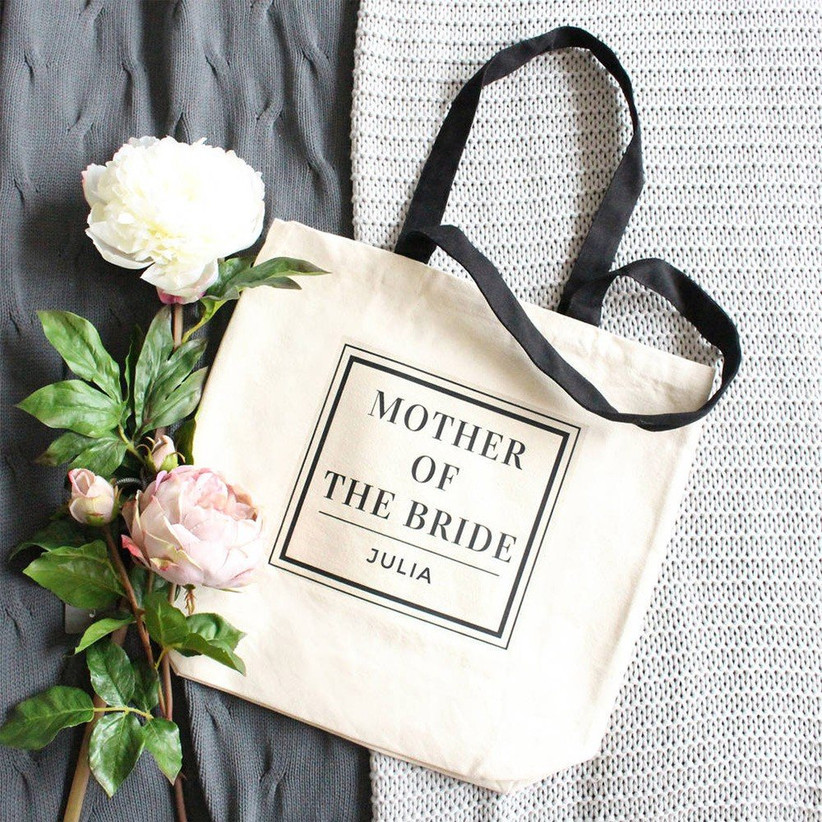 The mother of the bride role is so important, both on the day and in the lead up to the wedding.
The father of the bride might get a lot of attention, thanks to the father of the bride speech, but from helping you pick your wedding dress to those last finishing touches on the day itself, your mum will have been your rock.
DISCOVER MORE: The Best Mother of the Bride Gifts at Not On The High Street
If you can afford to, it's lovely to save a little bit of wedding budget to be able to buy a small thank you gift for your mum – which you can give to her either before the wedding, during the speeches on the day or after the wedding.
We've picked out some of the prettiest and most sentimental wedding gifts that would be perfect for the mother of the bride.
Mum's Tissue Holder – Handmade at Poshyarns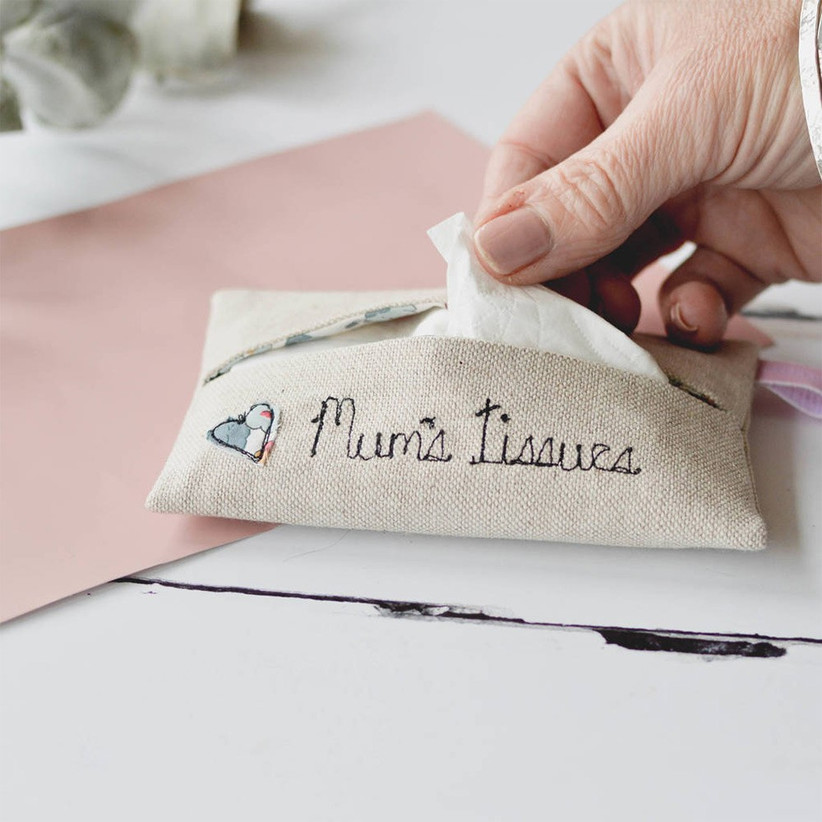 If you are already feeling pretty certain that your mum is going to shed a few tears on your special day then this embroidered handmade tissue holder from Handmade at Poshyarns will be perfect – and perhaps point her in the direction of our favourite waterproof mascaras!
Mother of the Bride Chain Bracelet – Merci Maman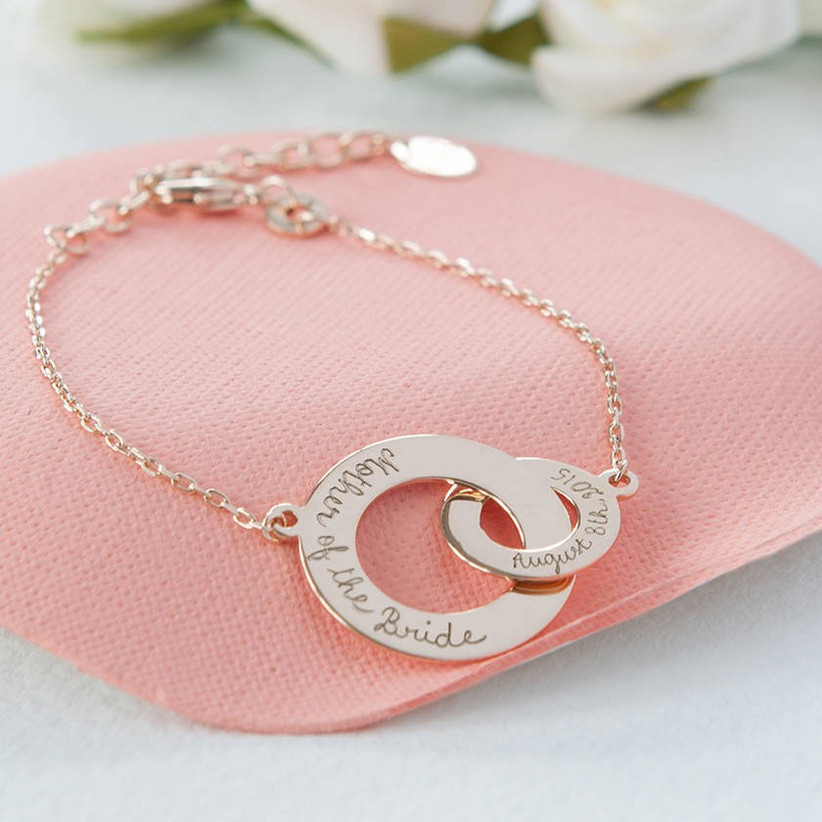 This chain bracelet from Merci Maman is the perfect thank you gift for your mum – she can wear it on your special day and long after the wedding as a special reminder of the big day. Choose from silver, gold or rose gold and have your very own small message engraved on the bracelet.
The Story of Mum Messages Gift Box – Martha Brook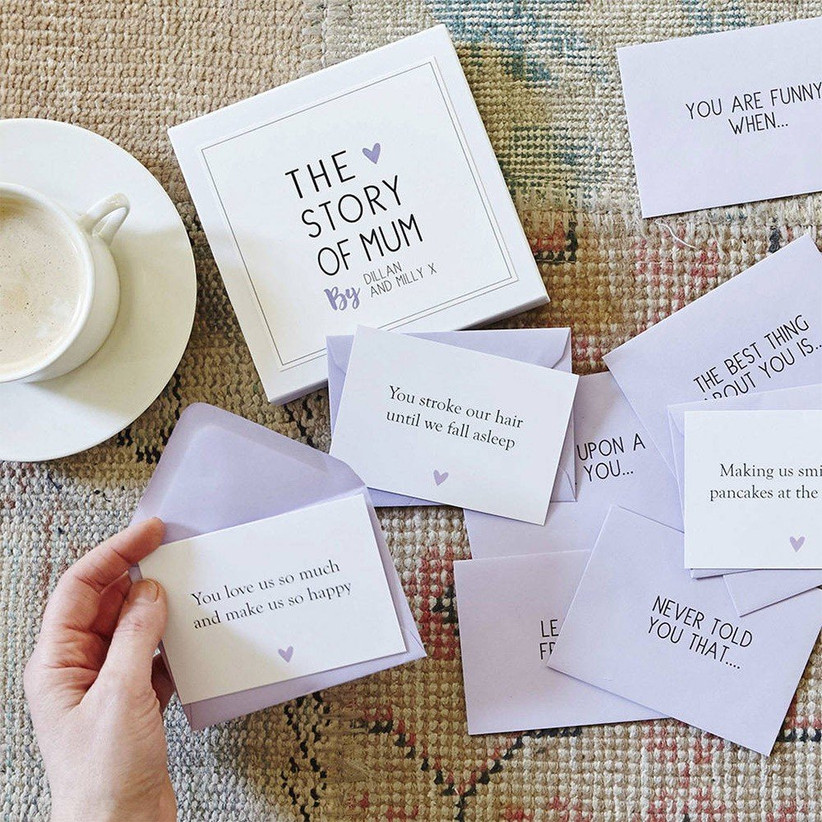 This cute box from Martha Brook is more than just a gift, it's a lovely experience. Filled with cards to prompt stories from growing up – such as what makes your mum special and what you have learned from your mum. She will love it!
Mother of the Bride Pouch – Nest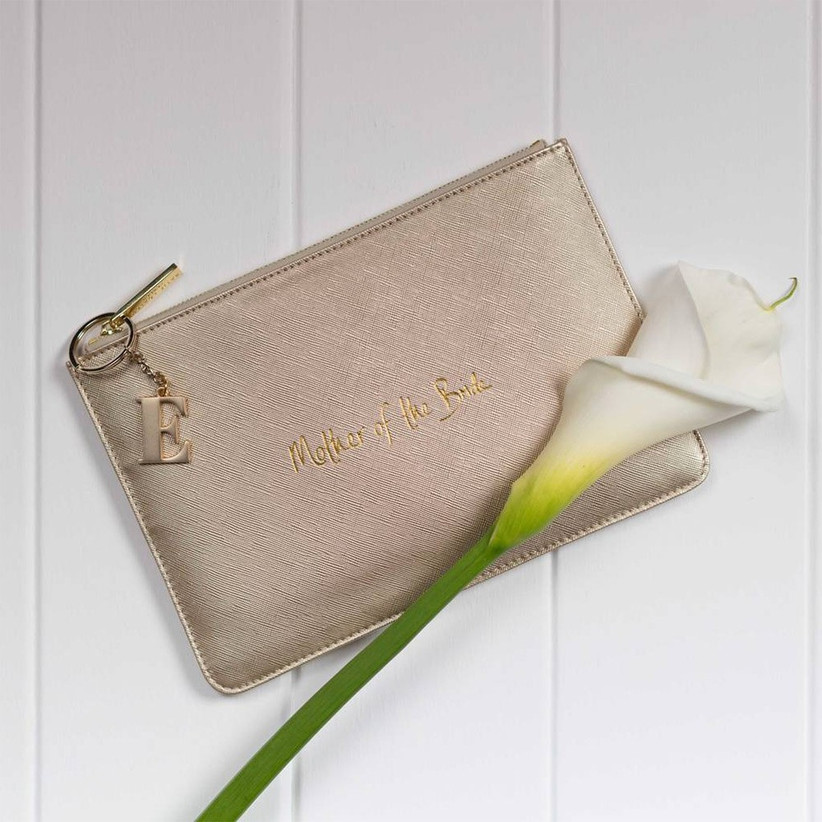 This metallic Mother of the Bride clutch bag from Nest is a perfect gift for your mum and the muted shade means it will go with almost any mother of the bride outfit!
Friends and Family Locket – Silk Purse, Sow's Ear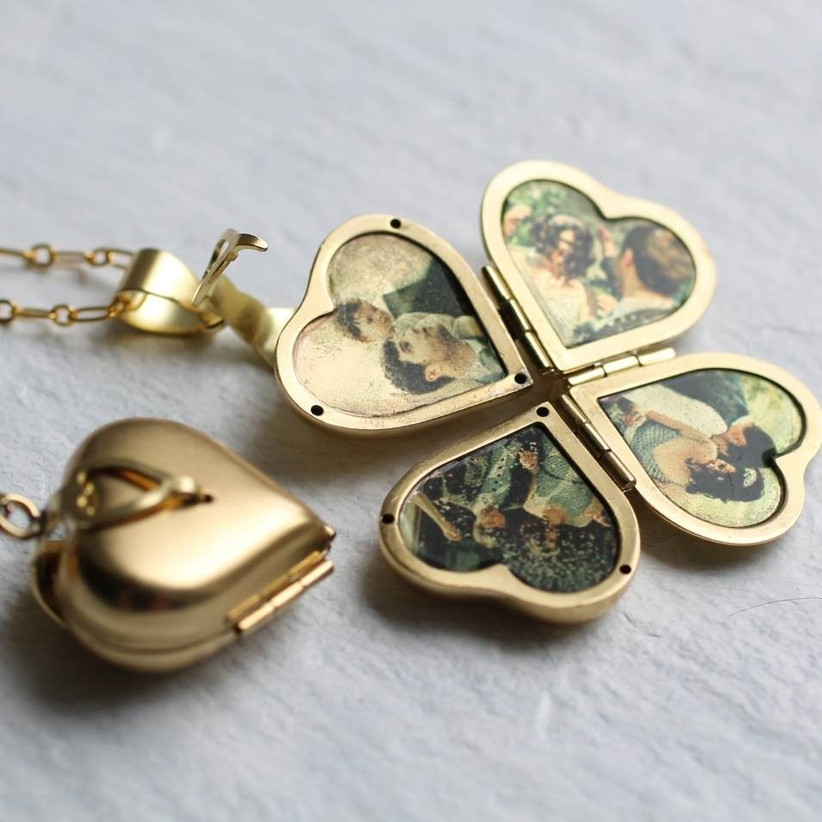 If you are looking for a sentimental mother of the bride gift then this locket from Silk Purse, Sow's Ear will be something that your mum can treasure for years. Fill it with pictures of the two of you from over the years and maybe even leave a space blank for a wedding day picture.
Mother of the Bride Wedding Tote Bag – Precious Little Plum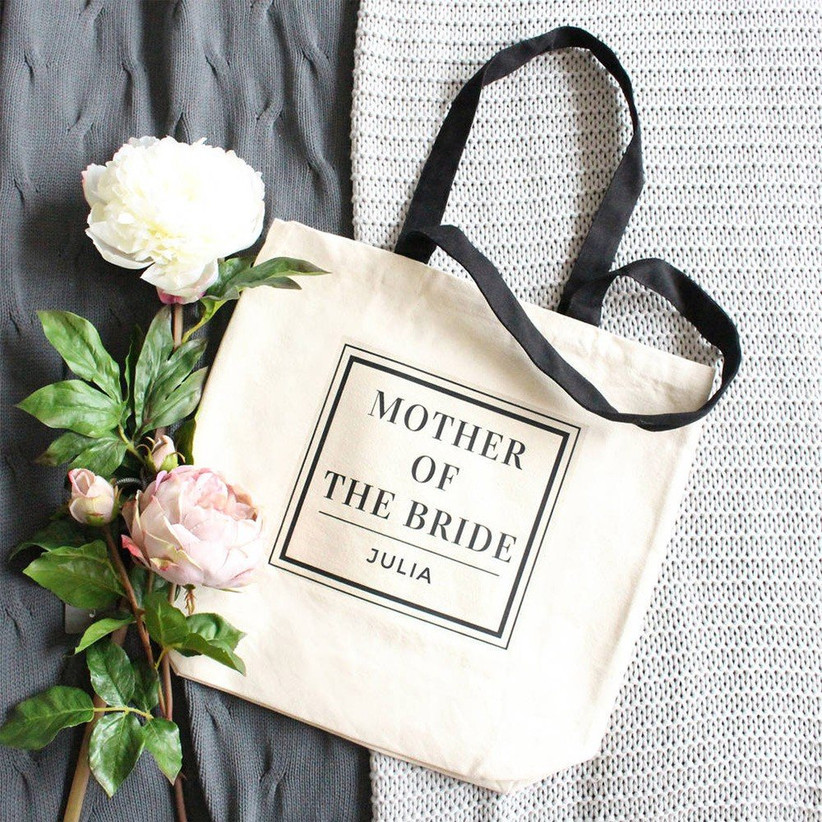 This super cute tote bag from Precious Little Plum is so stylish and can be filled with all your mum's favourite goodies such as champagne, beauty products or sweet treats. We adore the chic monochrome style and to make this bag even more meaningful it can be personalised with your mum's name.
Mother of the Bride Mug – Momoosa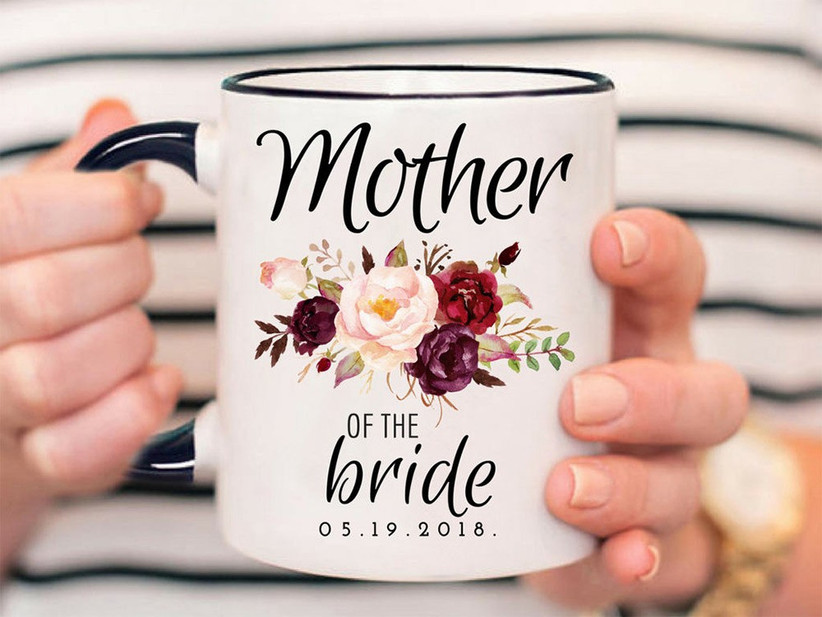 We think this mother of the bride mug from Momoosa would be perfect for the morning of the wedding and will look great in your getting ready shots by your photographer. You can personalise the mug with your wedding date to make it extra special.
Thank You Plant – The Gluttonous Gardener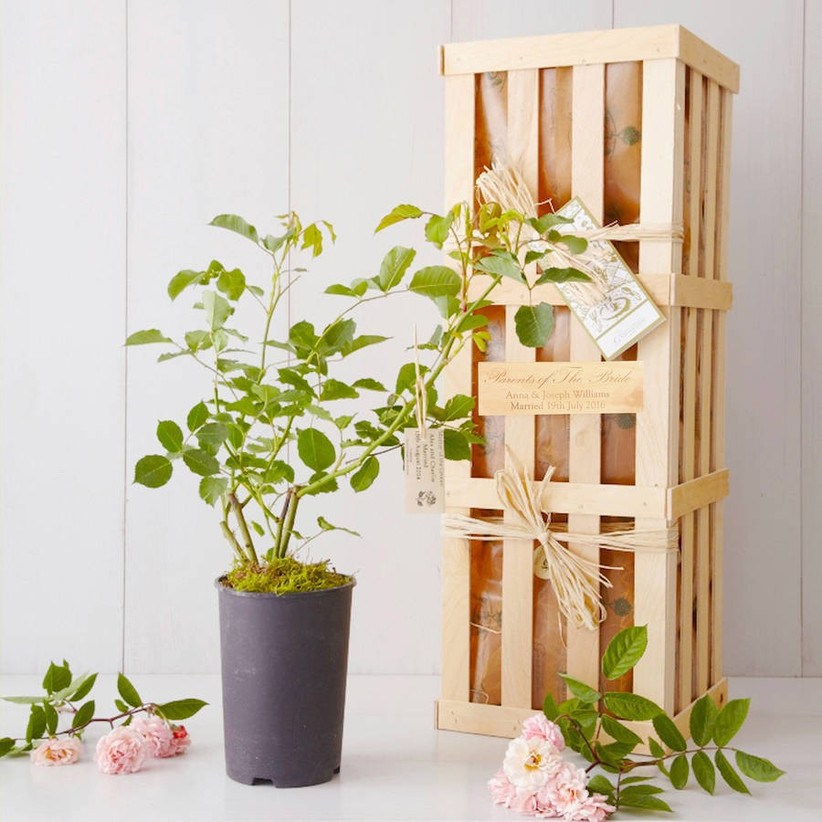 If your mum is pretty green fingered then this thank you plant from The Gluttonous Gardener is the perfect thank you gift and will flower year after year as a beautiful reminder of your special day.
Personalised Mother of the Bride Makeup Bag – Rosie Willett Designs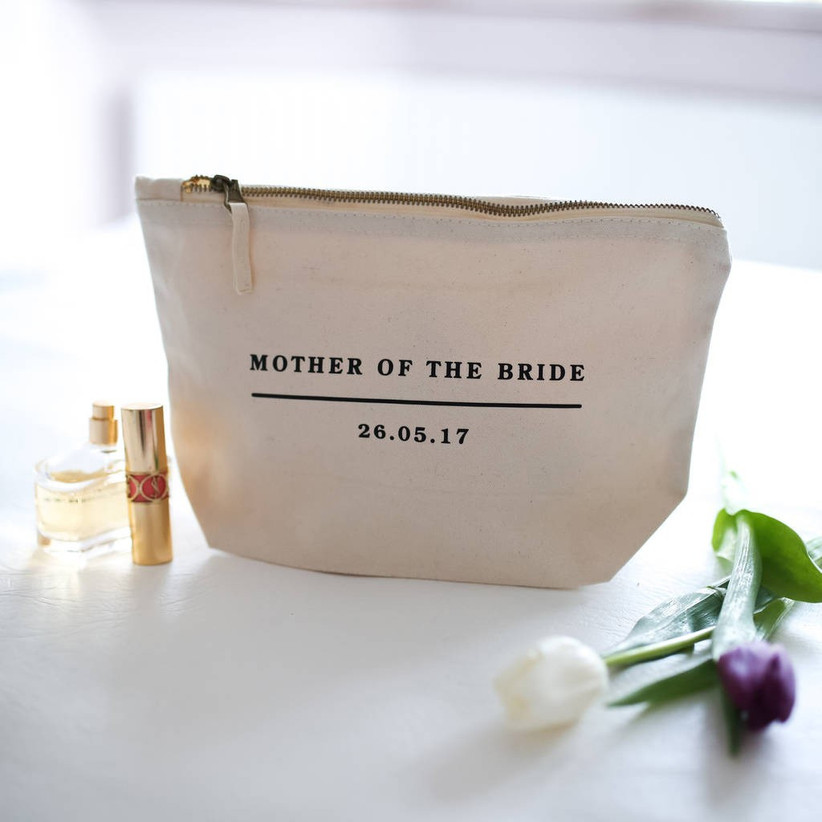 If your mum is doing her own makeup on the day then why not treat her to an extra special new makeup bag that she can use. We love this monochrome style from Rosie Willett Designs that can be personalised with your wedding date. There is also a mother of the groom version if you wanted to buy matching gifts!
READ MORE: DIY Wedding Makeup – Everything You Need to Know
Mother of the Bride Custom Illustration – Jes Married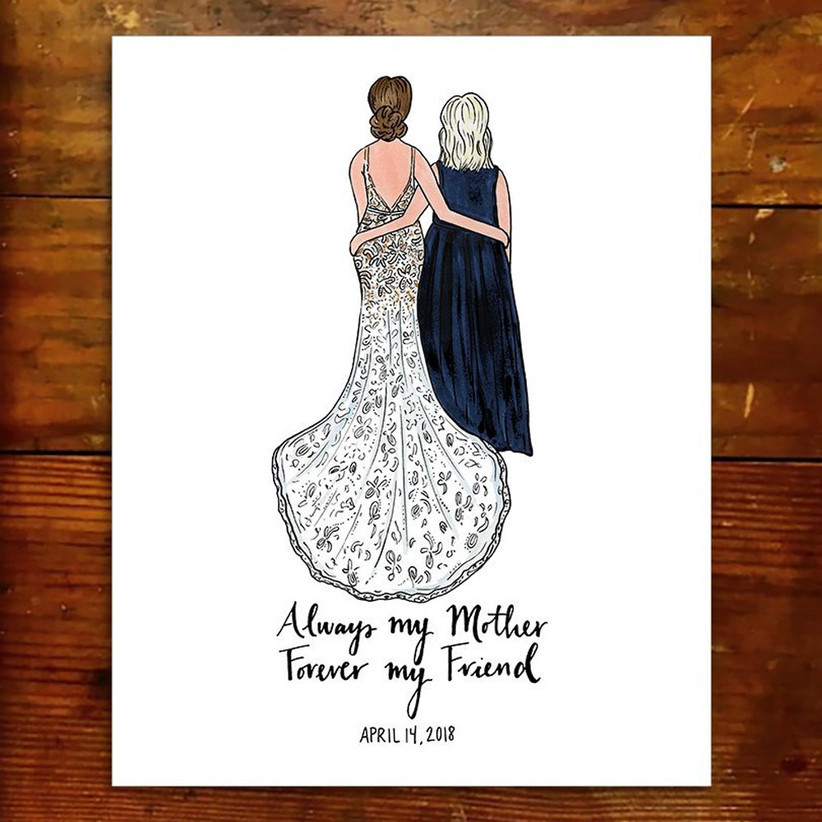 For something memorable that your mum can keep for years to come, why not consider a custom illustration of you and your mum in your wedding day outfits? We adore this sweet design from Jes Married that can include any text you want.
Mother of the Bride Wedding Robe – Precious Little Plum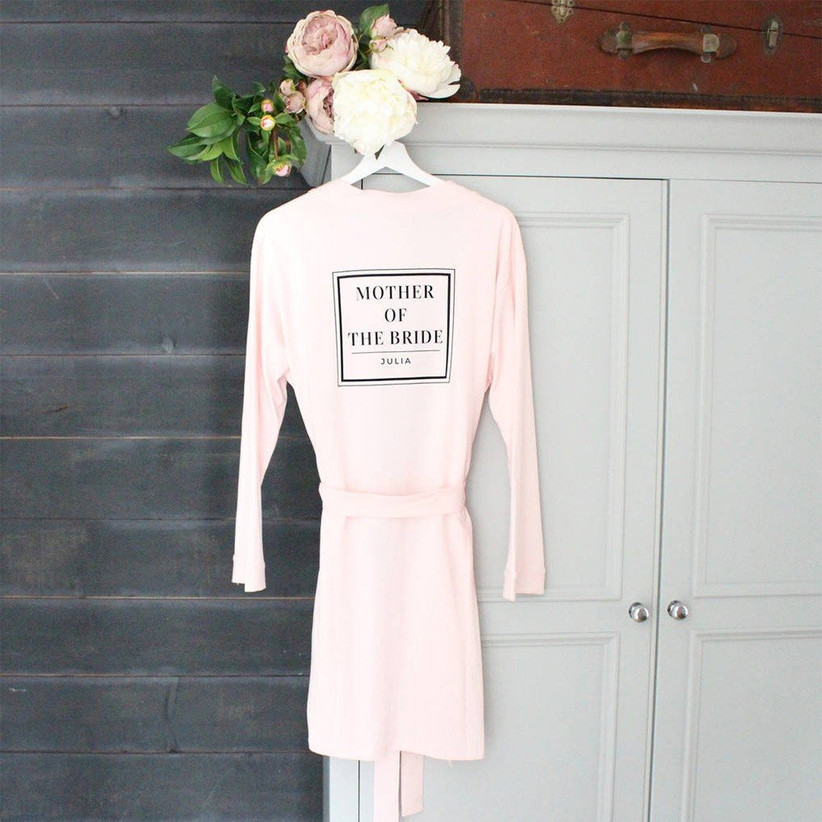 Your mum will love this white mother of the bride robe from Precious Little Plum that can be personalised. It's perfect for getting ready photographs and is something memorable your mum can keep after the wedding day.
Wedding Keepsake Book – Therbridge and Taylor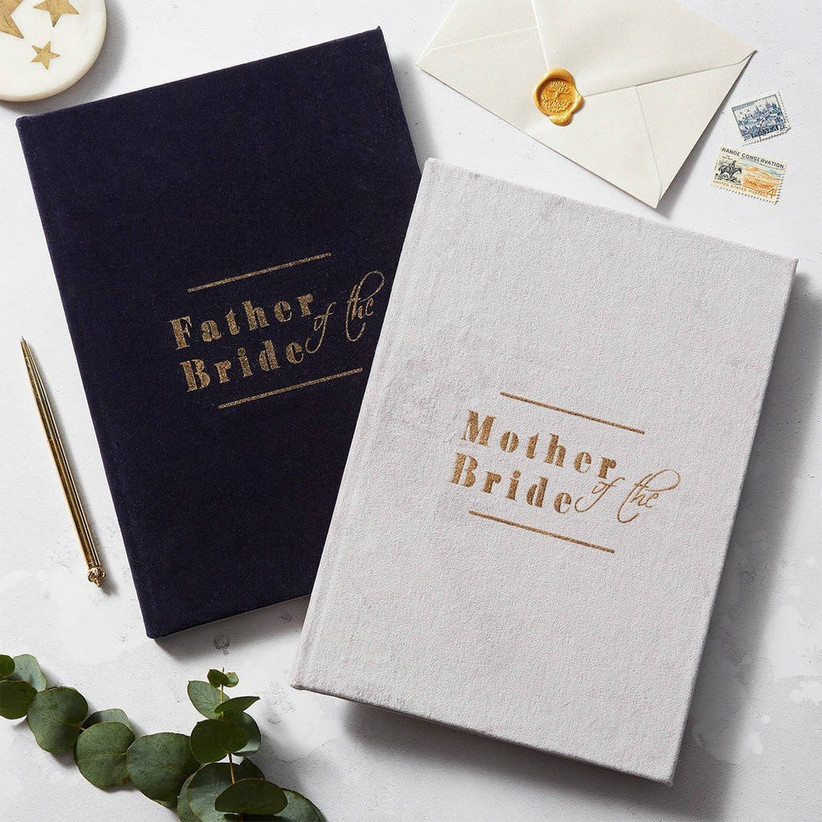 From copies of your order of service to candid pics of your wedding day, this wedding keepsake book is the perfect thank you gift for the mother of the bride. You can make it even more personal by adding your own unique message on the back of the book.
Mother of the Bride Ring Dish – Little Wisteria Art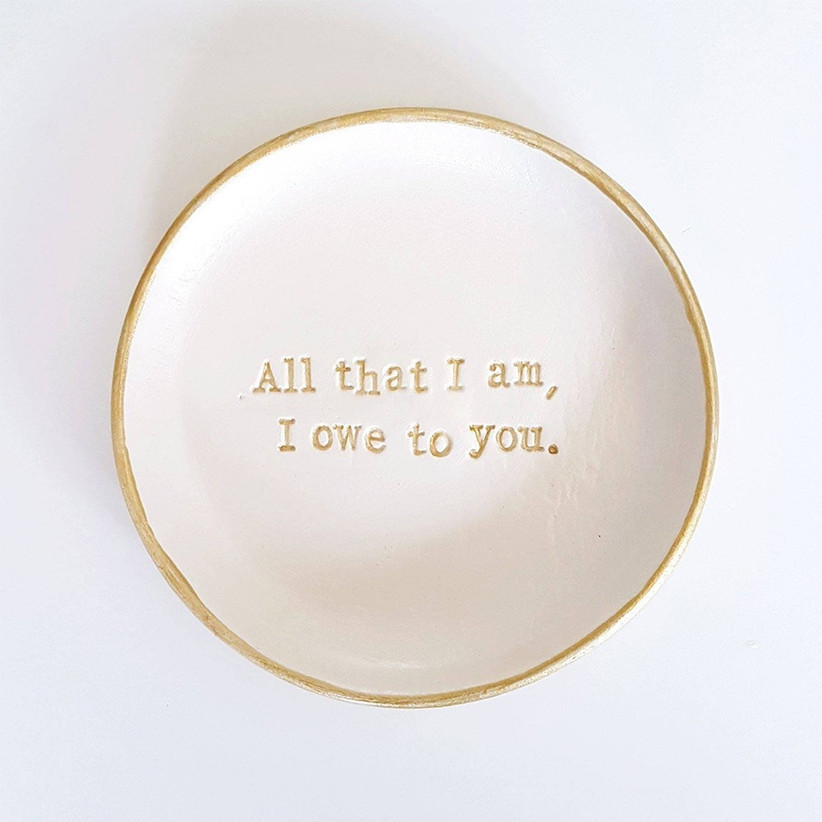 This pretty ring dish from Little Wisteria Art is available in a range of colours and has a sentimental message that your mum will love.
Wedding Poem – From the Heart GB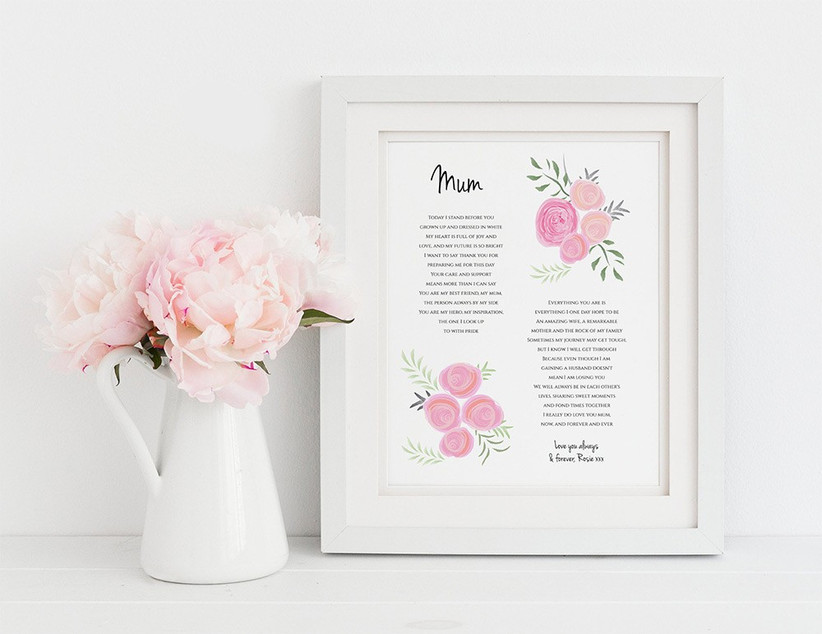 This beautiful poem is the perfect way to say thank you to the mother of the bride. Your mum will adore this meaningful gift by From the Heart GB that can hang in her home.
Soy Candle – Lolly Rocket Candle Co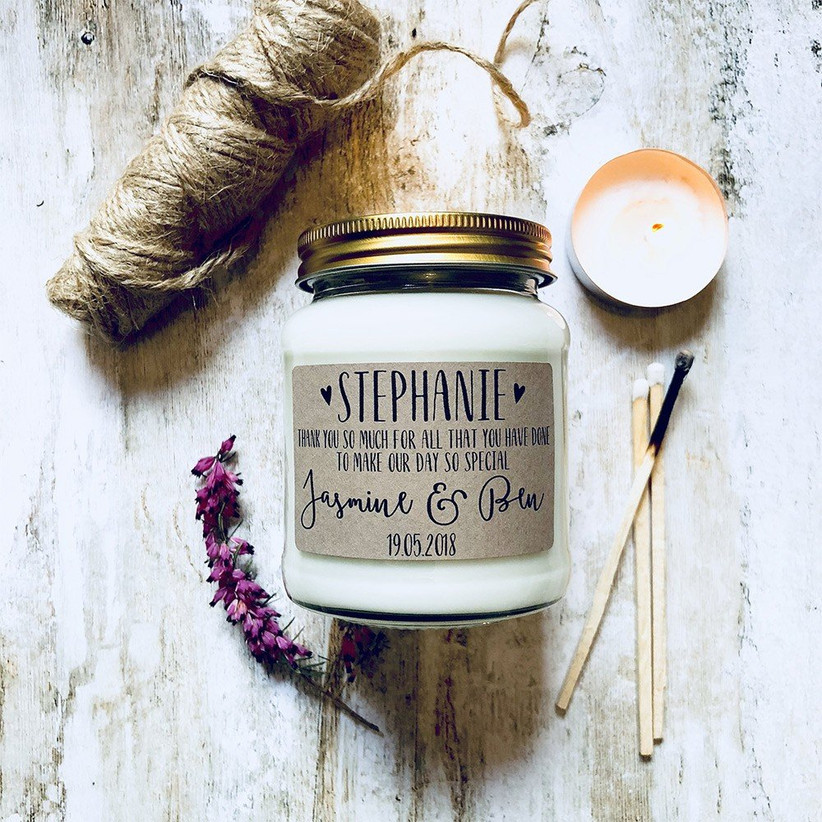 This soy candle from Lolly Rocket Candle Co can be personalised with your mum's name and you can choose from a range of gorgeous scents. If you are putting together a thank you gift bag for the mother of the bride then this candle would be a lovely addition.
READ MORE: Our Favourite Candle Wedding Favours
Are you looking for gifts for the rest of your bridal party? Don't miss our guide of gifts for the mother of the groom or our collection of the ultimate bridesmaid gifts.