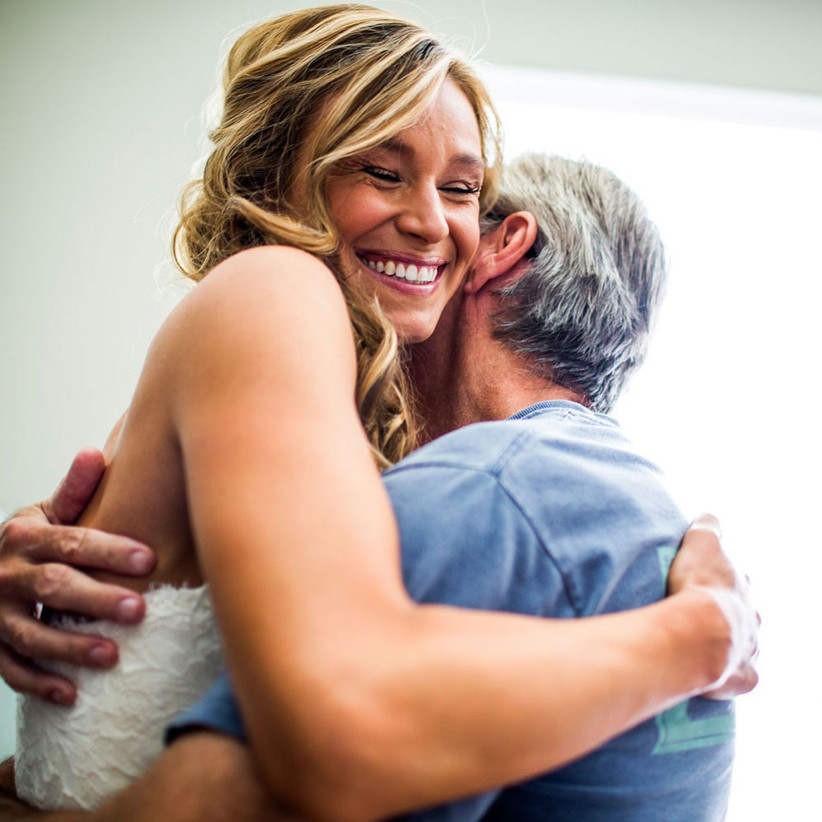 Wedding speeches can be a pretty nerve-wracking concept, especially when you're the person making one!
One of the most traditional speeches at a wedding is the father of the bride speech, where the proud dad gets to brag about how amazing his daughter is and how lucky her partner is to be marrying her.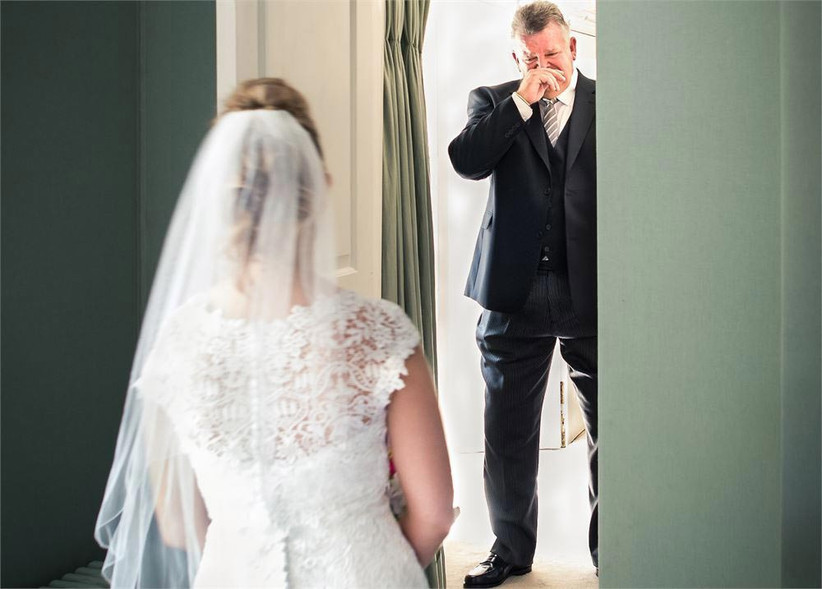 Image: Jon Harper Photography
We've gathered together some of the most heart-warming and touching father of the bride speech toasts and quotes. You're guaranteed to have the audience in tears when you make your father of the bride speech…
READ MORE: Father of the Bride Duties Explained
"I don't think any amount of preparation can ever leave you feeling ready to give your daughter away, but if I had to choose a person to hand her to, I would choose you every time."
"Of all the amazing qualities that you possess, my favourite of all is that you're always making my daughter smile."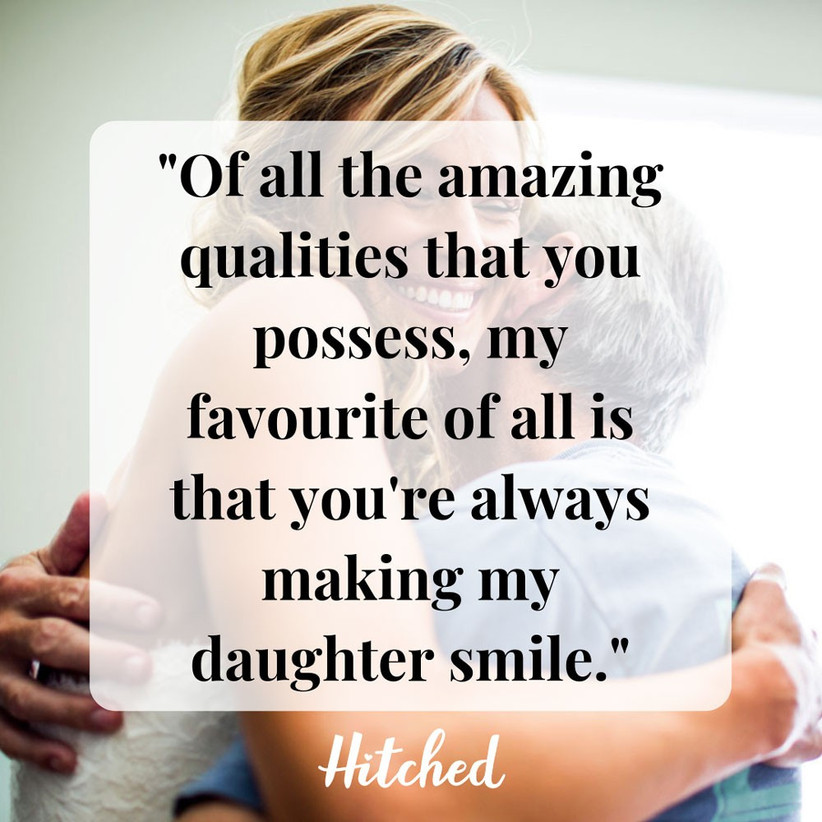 "When you and I shared that moment earlier, that glimpse of the eye as I walked you down the aisle – just know that's a moment I will cherish forever."
"To you both, it's worth bearing in mind that neither of you will ever be perfect, but you can be perfect together."
"Being the father of the bride today has made me feel more pride than I thought a person could feel."
"May your love be modern enough to survive the times and old-fashioned enough to last forever."
READ MORE: 45 Wise, Funny and Romantic Quotes About Marriage
"It's now the time where I'm supposed to officially welcome [partner's name] into our family, but the truth is you've been a part of this family since the day we met you."
"[Bride] and [partner], your life together is just starting and it will take many turns along the way. You'll have your glory days and you'll have your sad days. However, if you have each other, you will have all you need."
"I don't know what your future holds for you, and I know that twenty years from now many things will have happened that we can't predict. But whatever happens, and wherever you go, your Mum and I know you'll always have each other's love, and you'll always have ours."
READ MORE: The Traditional Order of Wedding Speeches Explained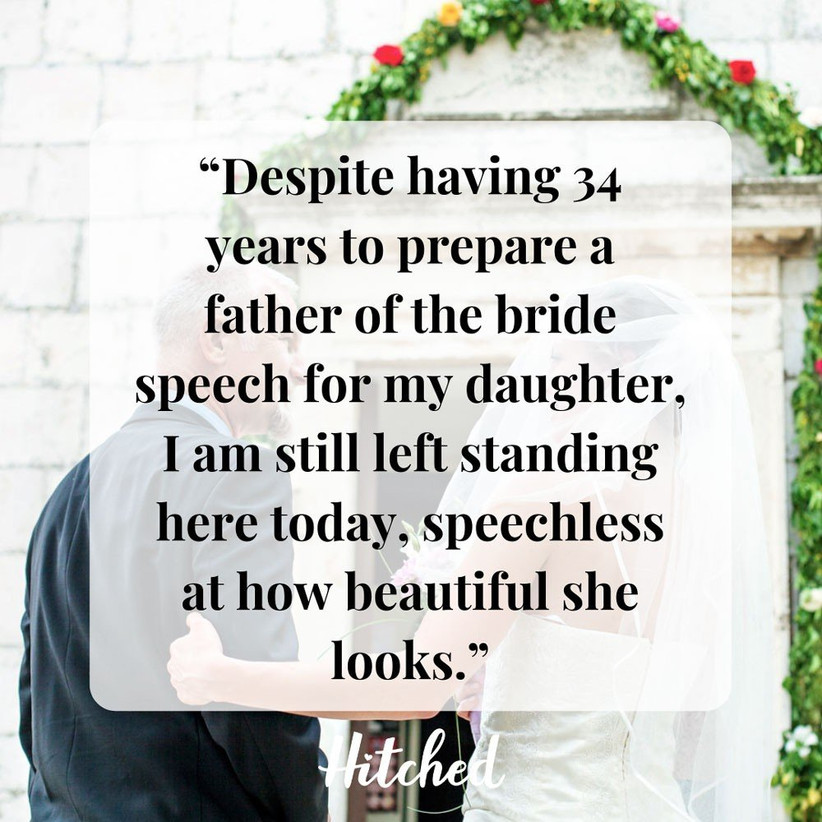 "Despite having 34 years to prepare a father of the bride speech for my daughter, I am still left standing here today, speechless at how beautiful she looks."
"I know [bride] will be an amazing wife, and I know that because if she's anything like her mother, she'll still be making you smile even 50 years on."
READ MORE: Ideas For Introducing Your Wedding Speech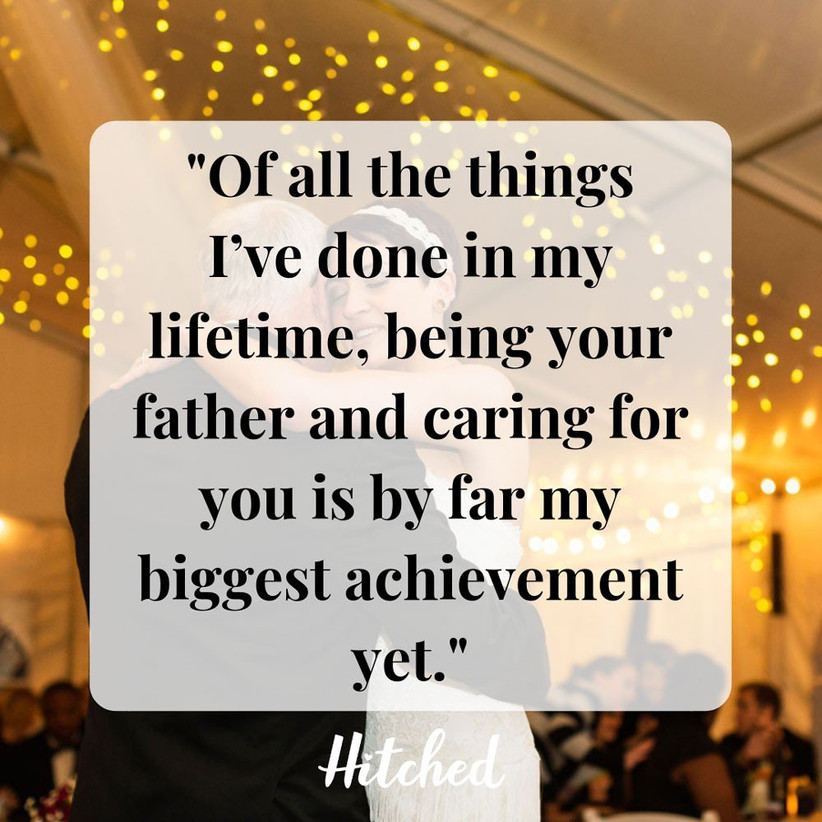 "Of all the things I've done in my lifetime, being your father and caring for you is by far my biggest achievement yet."
"A successful marriage is not about finding a person you can live with, but finding a person that you can't live without and I know you've found that with each other."
"It's said that when your children find true love, parents find true joy. Here's to your joy and ours!"
READ MORE: 9 Tips For Delivering an Amazing Wedding Speech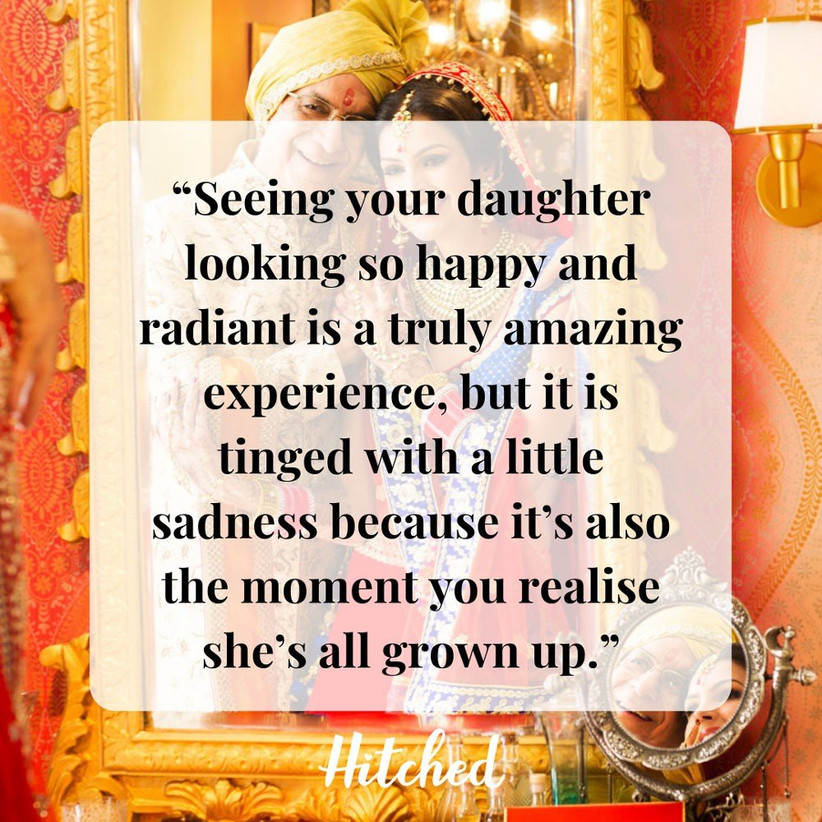 "Seeing your daughter looking so happy and radiant is a truly amazing experience, but it is tinged with a little sadness because it's also the moment you realise she's all grown up."
"Now my daughter begins a new life and there will be another person who she'll turn to for love and protection, but I want her to know that her father will always be there for her."
"There are two lasting bequests we can give our children. One is roots. The other is wings."
READ MORE: What If the Mother of the Bride Wants to Give a Speech Too?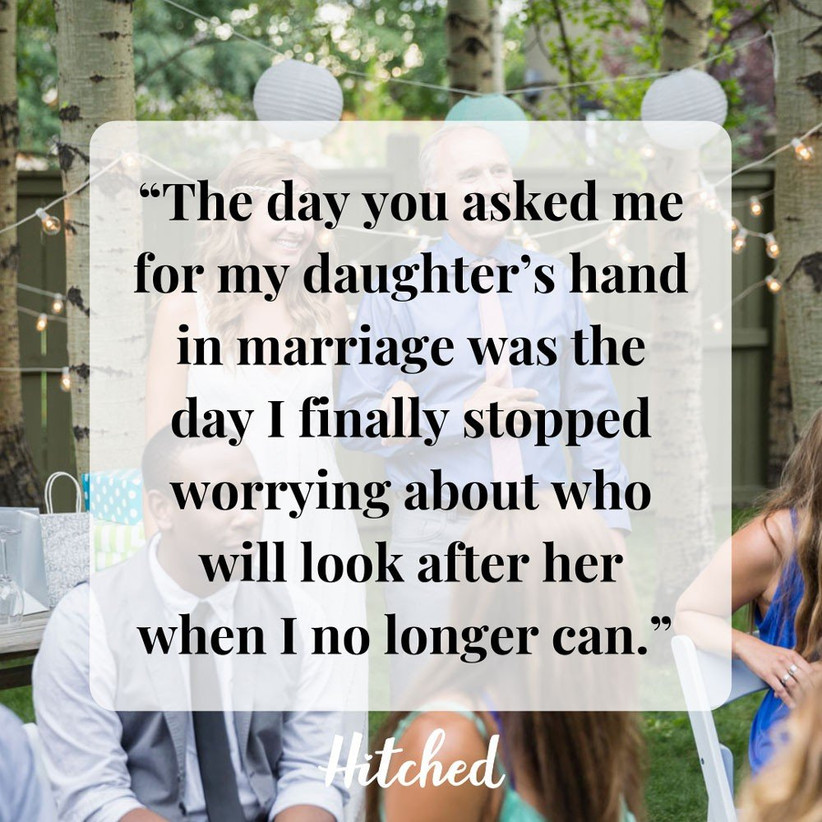 "The day you asked me for my daughter's hand in marriage was the day I finally stopped worrying about who will look after her when I no longer can."
"Raise your glasses to both [her partner] and me as we've each gained something this fine and blessed day. He/She gains a wife and a companion for life – while I gain a whole new stack of bills to pay."
"Today, [daughter] is the most beautiful bride I've seen since her mother 30 years ago."
READ MORE: 51 Speech-Worthy Quotes on Love and Marriage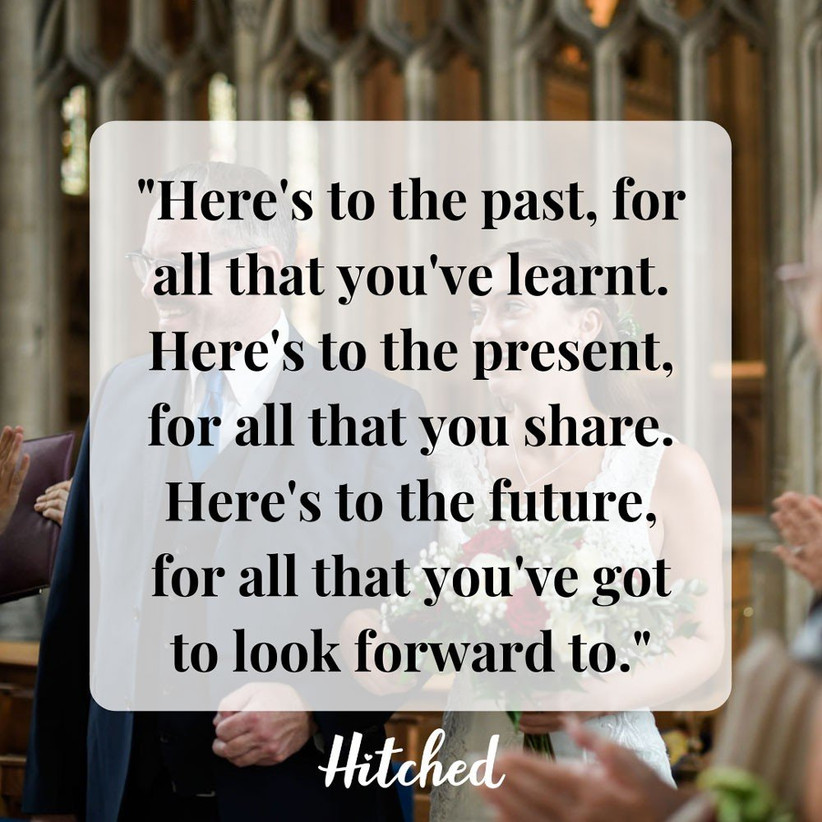 "Here's to the past, for all that you've learnt. Here's to the present, for all that you share. Here's to the future, for all that you've got to look forward to."
"A toast: may all sweethearts become married couples, and may all married couples remain sweethearts."
"Before I take a seat I have one last task to perform, and it's a task that is both my honour and my privilege. Ladies and gentlemen, please raise your glasses and join with me in wishing the newlyweds a long, healthy and very happy future together. To [Bride and partner]!"
Make sure to check out our collection of father of the bride speech examples if you're in need of more inspiration or a template to follow.