The 30 Best Father of the Bride Speech Jokes
Make your daughter's wedding guests laugh by cracking a few dad jokes in your father of the bride speech
We have included third party products to help you navigate and enjoy life's biggest moments. Purchases made through links on this page may earn us a commission.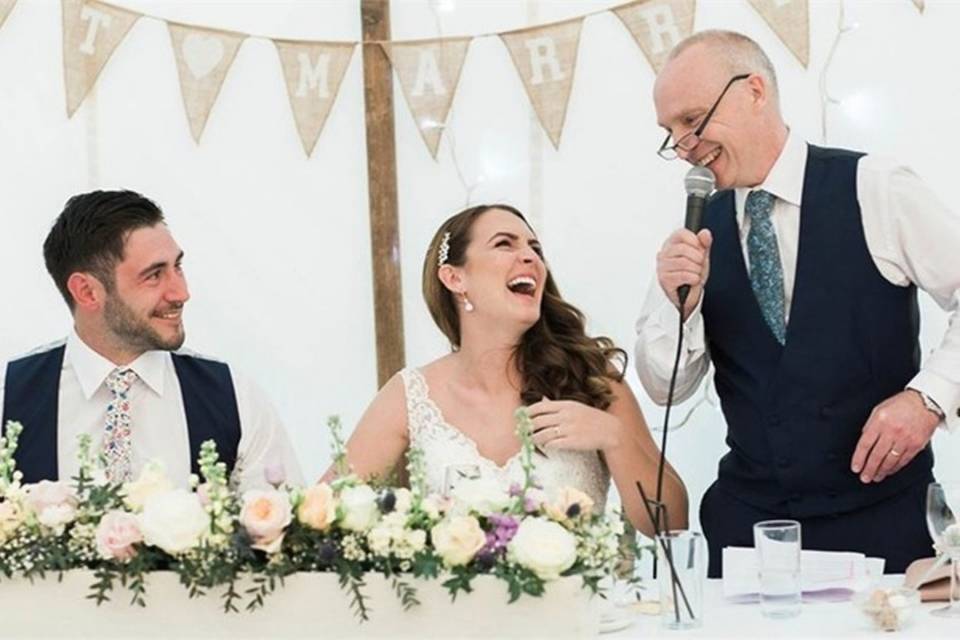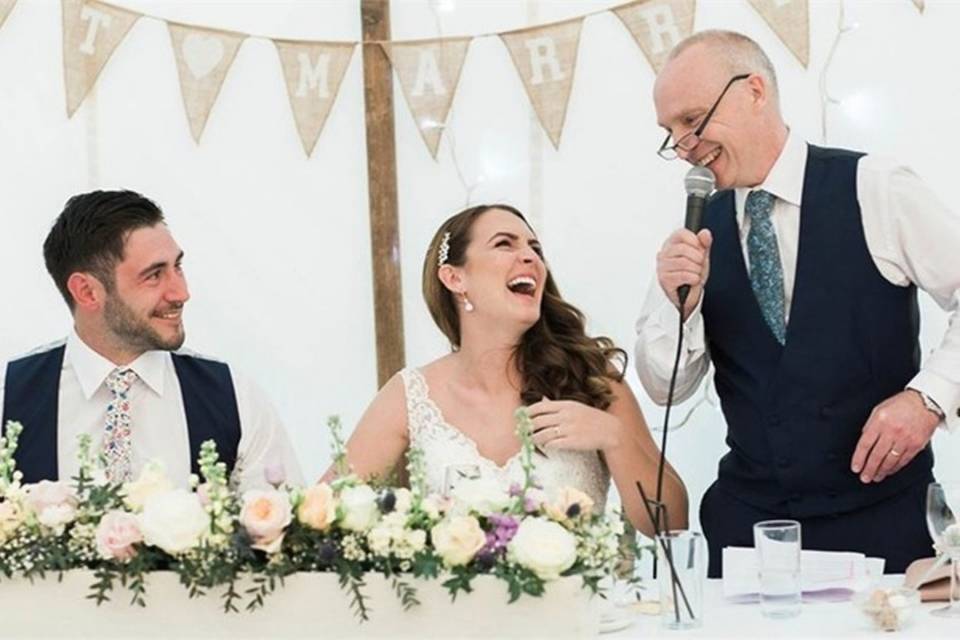 Wedding speeches are a great way to let your family know how much you love and appreciate them. But, while you have a captive audience for your father of the bride speech, why not throw in a few dad jokes too?
Let your daughter and her partner know how amazing you think they are, while also having the entire audience in tiers of laughter.
We've previously recommended leaving the big jokes to the best man. But, we've put together some of the best short quips and one-liners for your father of the bride speech.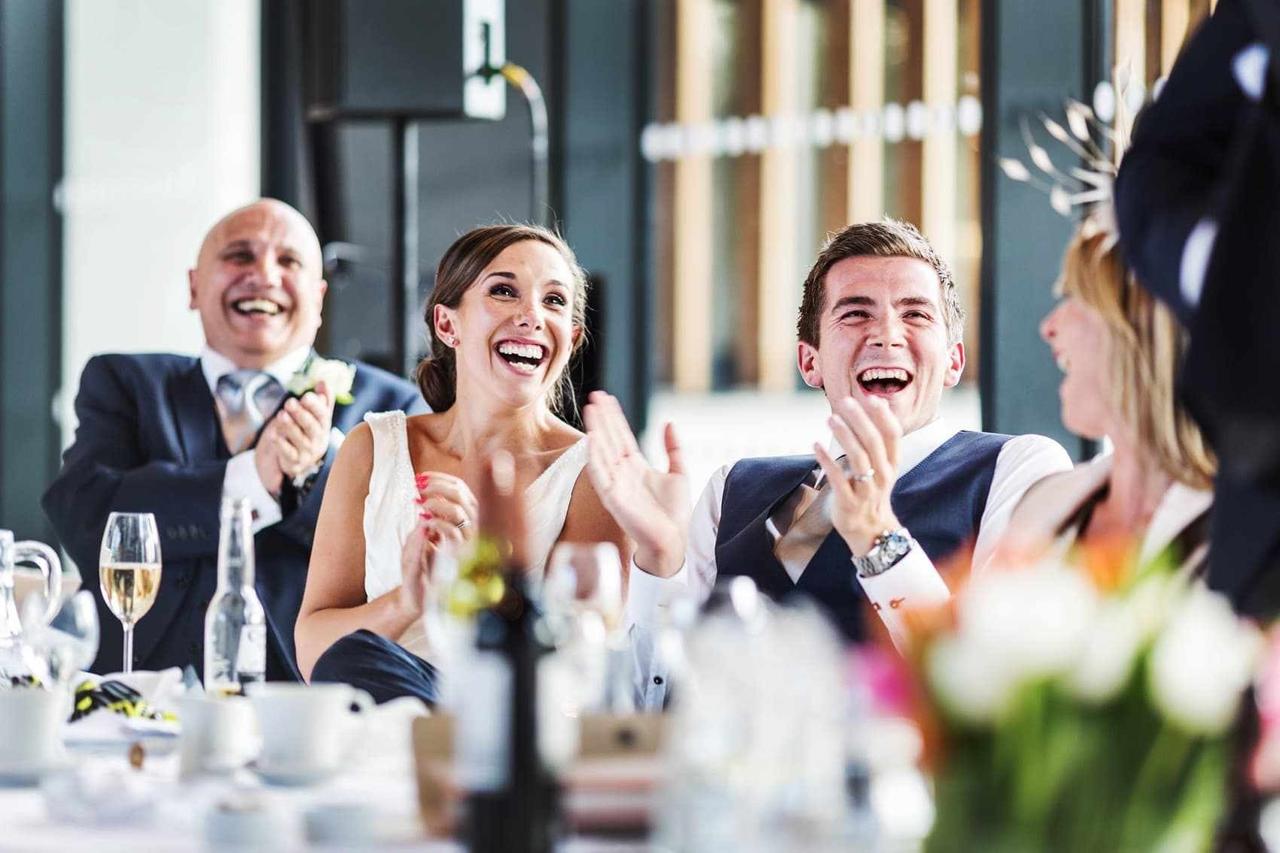 Image: Sacha Miller Photography
The 30 Best Father of the Bride Speech Jokes
1. Welcome everyone to my daughter's wedding. No matter what papers she may have signed today, I hope I'll always be the most important man in her life.
2. Hello all, I'm [name]. I hope you know who I am, but if you don't, well done for sneaking into such an expensive meal unnoticed.
3. I've prepared a hilarious wedding speech… but [Mother of the Bride] is making me read this one instead.
4. Although we love her very much, we definitely won't miss listening to her sing in the shower every morning. Good luck [Partner's Name]!
5. I've been told by [Bride] not to have a drink before the speech, so I apologise if I seem in a rush to get to the end!
6. I want to truly enjoy the next five minutes that [Bride] couldn't plan and has no control over!
7. [Bride] has always brightened up our lives – she never did remember to turn off any lights.
8. It's been said that daughters marry a man similar to their father! [Mother of the Bride] – why do you look so upset?!
9. Brevity is the soul of wit, as you'll learn on page 10 of my speech.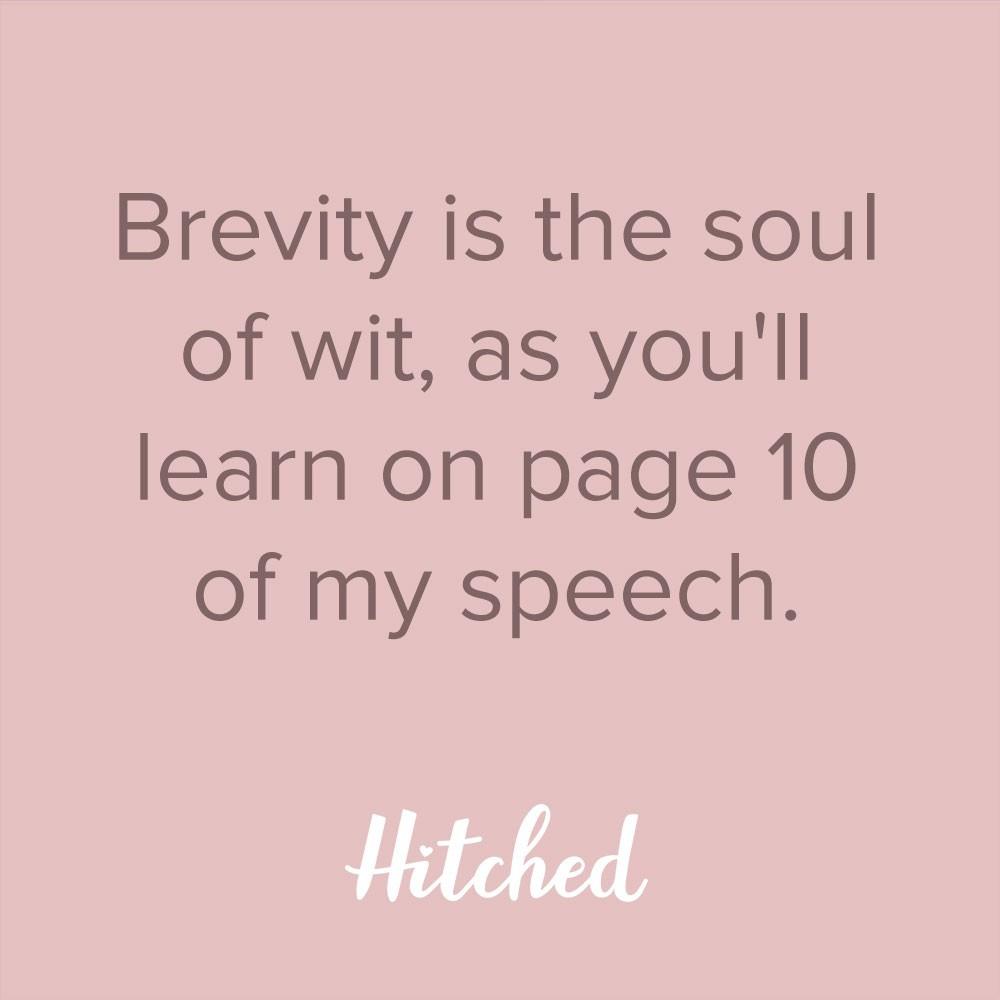 10. To start off my speech, I'll talk about something everyone in the room has in common – all of your cars have been stolen.
11. "An archaeologist is the best husband a woman can have; the older she gets the more interested he is in her." – Agatha Christie
12. Funny, intelligent, kind, and good-looking. My daughter definitely gets all of those traits from me!
13. Today is a really special day – you're about to witness the first and last time anyone ever trusts me to make a speech.
14. "A wedding anniversary is the celebration of love, trust, partnership, tolerance, and tenacity. The order varies for any given year." – Paul Sweeney
15. We love our daughter to bits and always hoped she'd marry someone as amazing as she is – it's lucky she's marrying you before she finds them!
16. Thank you all for coming, it wouldn't be the same without you… it would be a lot cheaper though.
17. "Love may be blind but marriage is a real eye-opener." – Anonymous
18. To my new son-in-law, I'll give you a useful piece of advice, forget your wedding anniversary once and you'll remember it for the rest of your life!
19. We're all feeling very emotional about this big day – even the cake is in tiers.
20. "I love being married, I do. It's so great to find that one special person that you want to annoy for the rest of your life." – Rita Rudner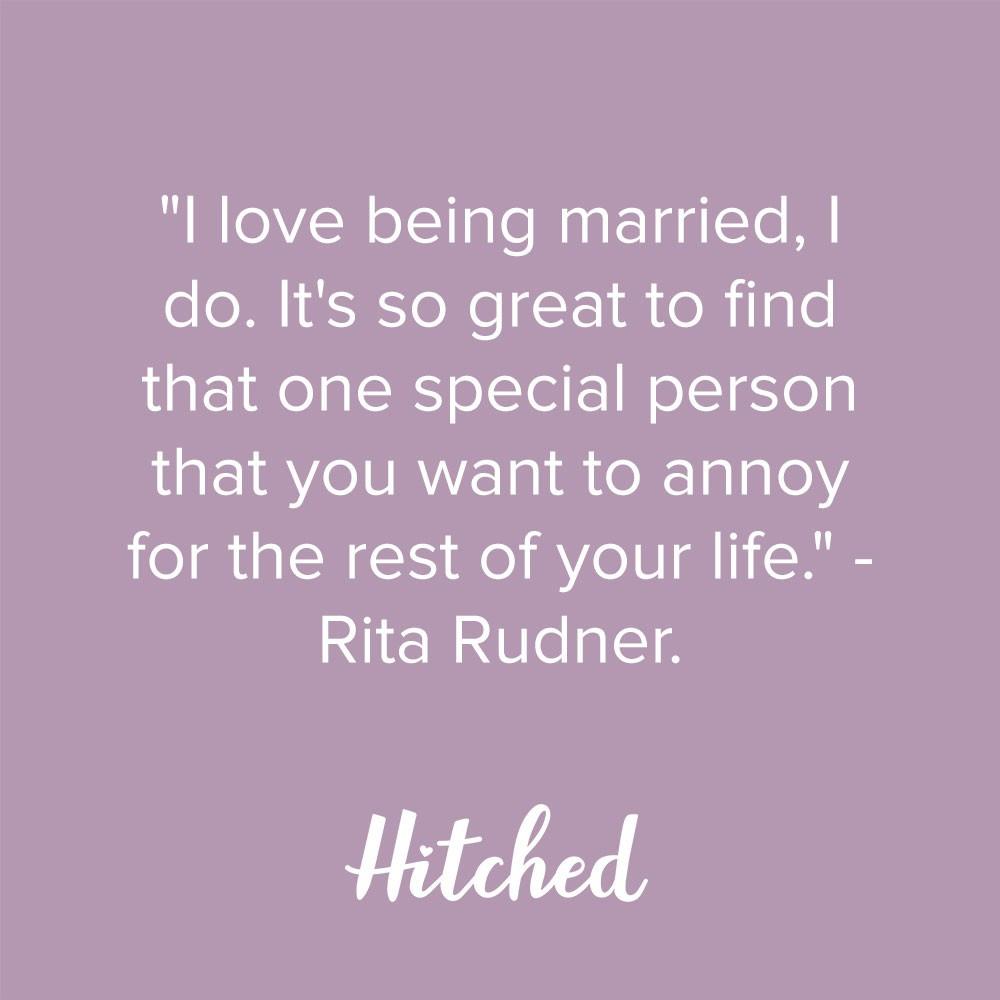 21. [Partner's Name], I have a top tip for you, my daughter won't start an argument with you if you're already cleaning!
22. [Partner's Name], if you remember that marriage is simply a union in which one person is always right and the other is you, you'll be fine.
23. Giving my daughter away was one of the hardest things I've ever had to do. We all know, I'm not a generous person!
24. They say marriage is like wine, it keeps getting better with age so long as you put a cork in it!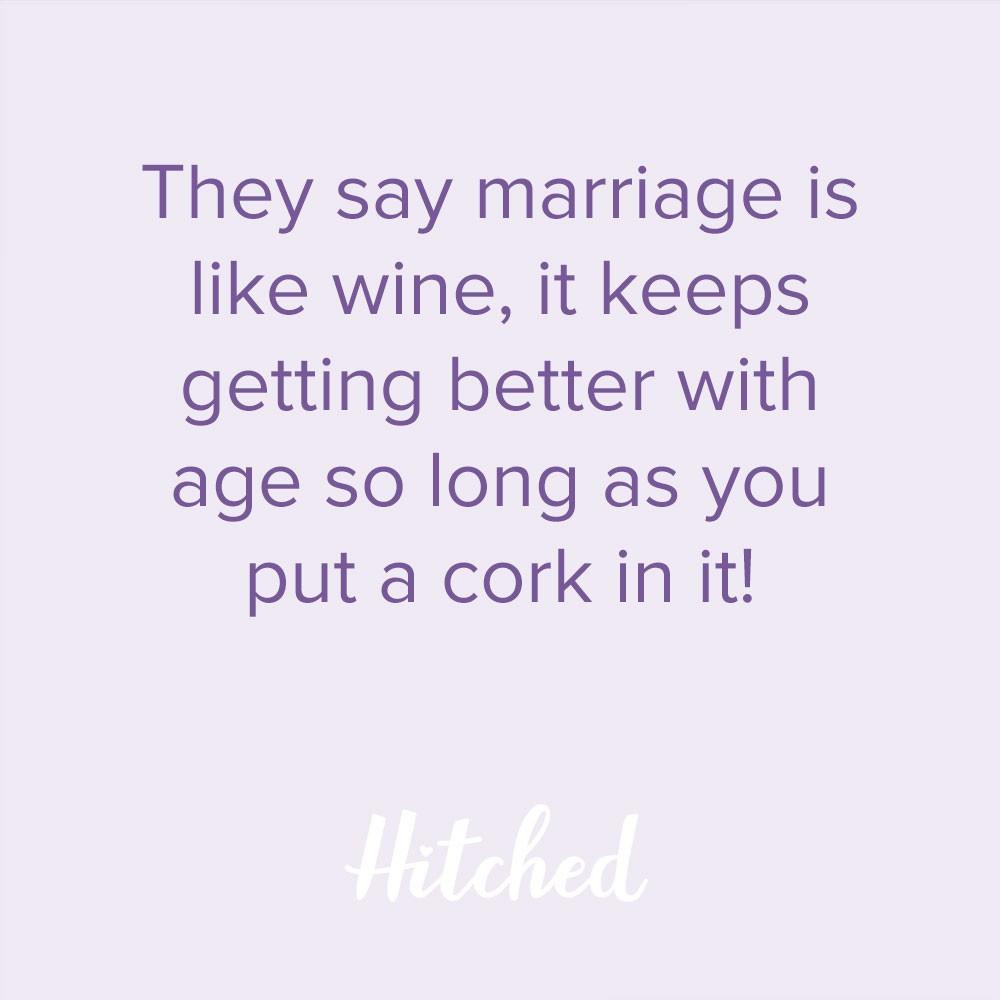 25. Just remember, [Partner's Name], never laugh at a choice my daughter makes. You were one of them, after all!
26. Our daughter has always been kind and generous, as a child she would happily share the contents of her nappy with everyone she met.
27. "Whenever you're wrong, admit it. Whenever you're right, shut up." – Ogden Nash
28. [Partner's Name], it's a huge pleasure to welcome you into our family. Over the years, we've come to think of you as the son we never asked for.
29. I'm sure we can all agree how wonderful and tasteful this day has been. I'm sorry to have ended it all here with my speech.
30. My daughter has asked that I don't share anything embarrassing. So, that's my speech over, goodnight folks!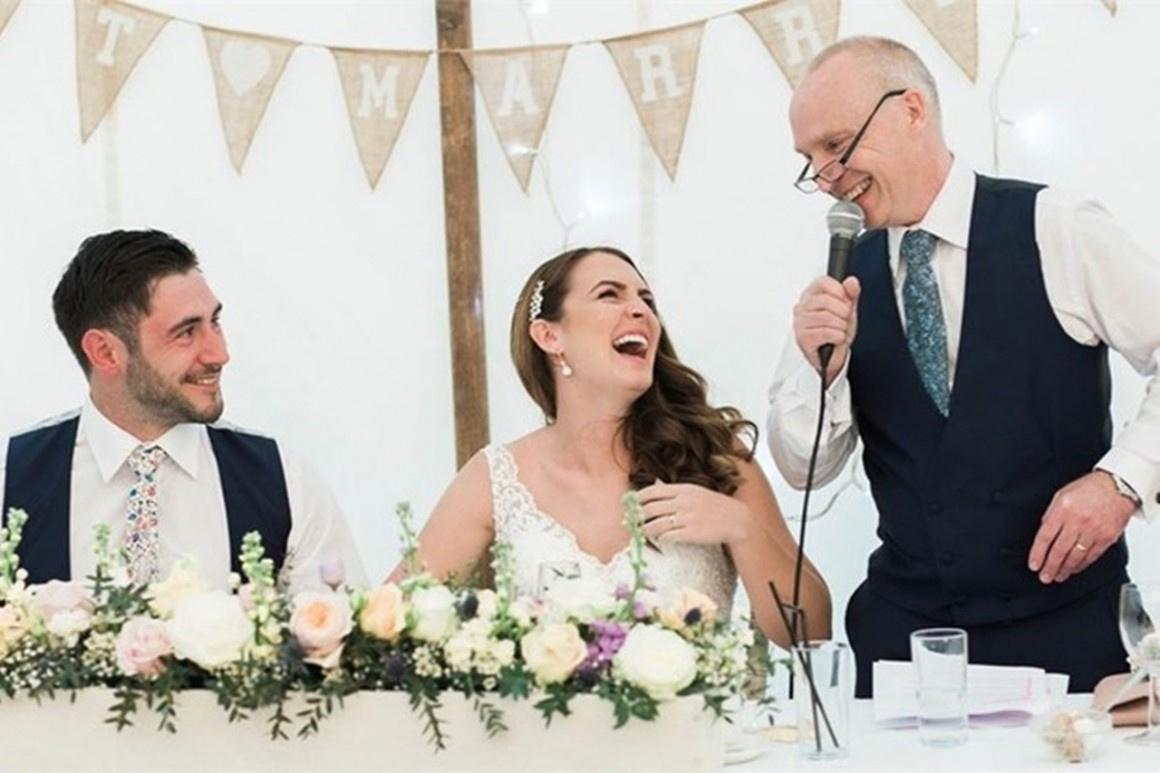 Image: Danielle Smith Photography
If you've written a hilarious speech that you know will make your daughter and her new husband laugh, then it's time to perfect your delivery!