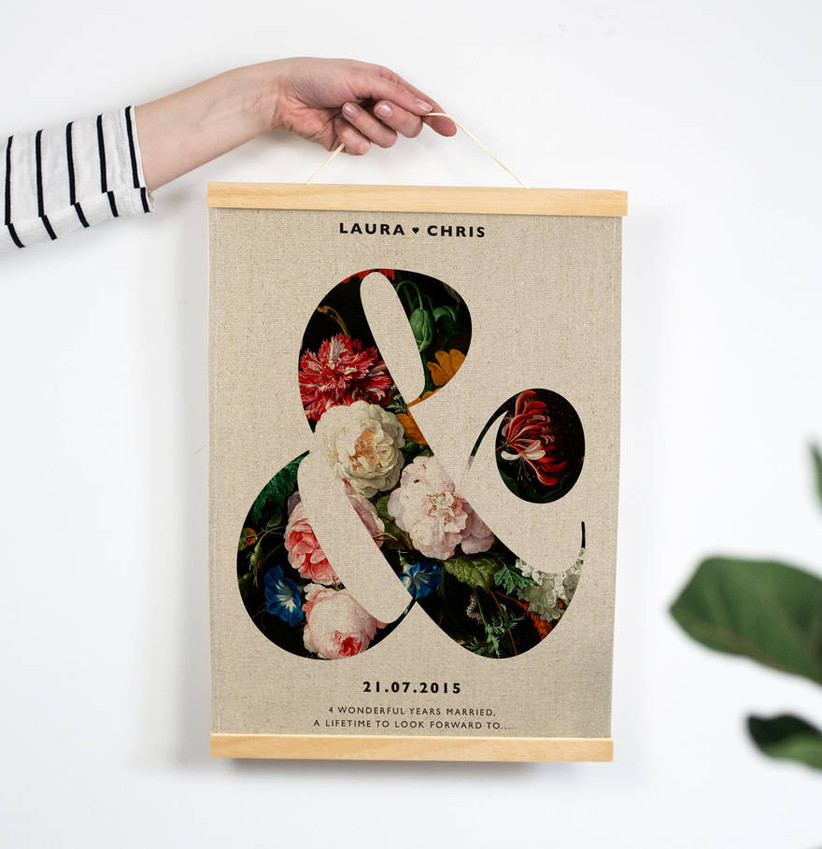 If your eighth wedding anniversary is fast approaching and you're looking for a gift to mark the occasion, you're about to be spoilt for choice.
Tradition dictates that you have two key options: the eighth wedding anniversary was originally your bronze wedding anniversary, a metal which represents strength and longevity. Bronze is made by alloying copper with tin or other metals, making it tougher, more durable and resistant to corrosion. In marital terms, it symbolises a relationship that can weather tough times and stay solid – eight years in, you're probably feeling that sentiment already.
However, in more modern convention, your eighth wedding anniversary is also synonymous with linen and lace; delicate fabrics which will last a lifetime. If bronze isn't your thing and you'd prefer to get something softer and prettier, this could be the perfect gift idea for you.
Whichever option you're after, we've got dozens of brilliant ideas below, from luxe linen bedsheets to copper-coloured keepsakes you'll treasure forever. Happy anniversary – here's to the next eight and beyond!
READ MORE
Bronze Wedding Anniversary Gifts
As the traditional eighth wedding anniversary gift, a bronze inspired gift is a classic way to celebrate eight years of marriage. Bronze is made by tin and copper being mixed together to create a strong finished product and we think that's a lovely sentiment for your marriage.
Bronze and Copper Cufflinks – Gracie Collins, £40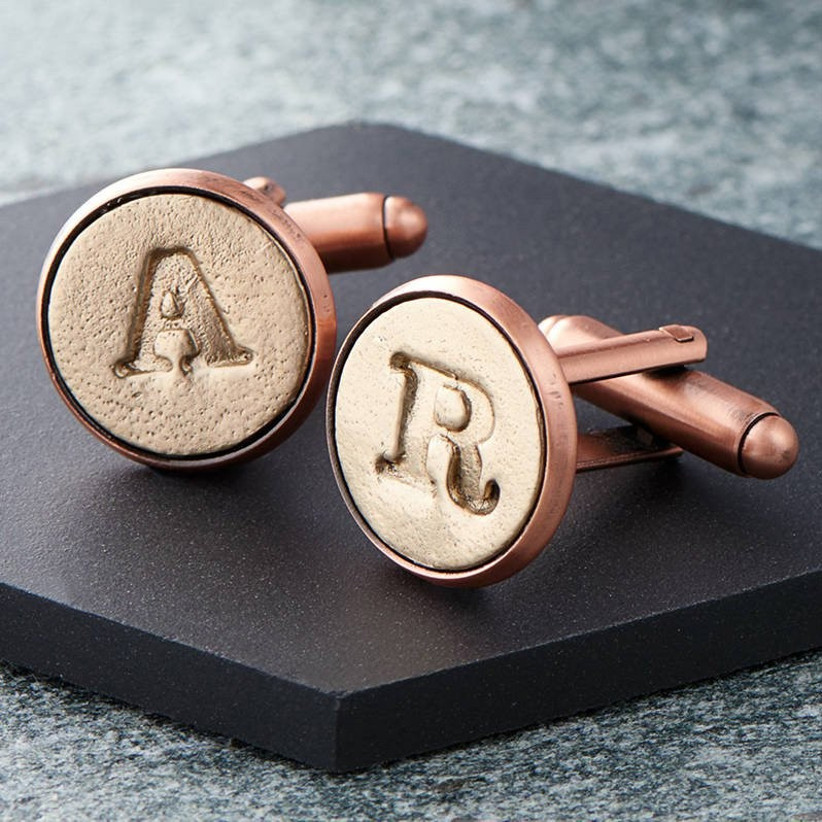 These bronze initial cufflinks from Gracie Collins make the perfect bronze anniversary gift that can be treasured forever. They can be personalised with your partner's initials and we love that they are subtle enough that they can be worn day to day as a subtle reminder of your special anniversary.
Textured Bronze Money Clip - Etsy, £23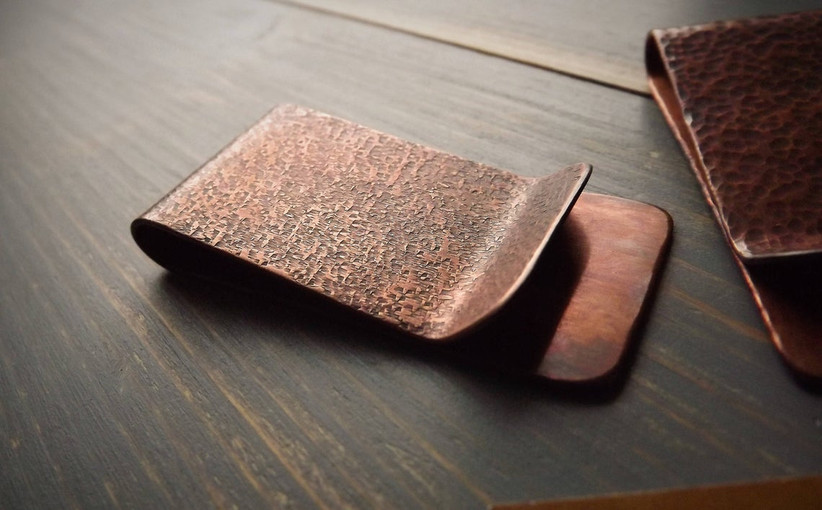 Sometimes the smallest presents mean the most. This sweet money clip can be personalised with your initials for a sentimental reminder of the amazing day that took place eight years ago.
Estée Lauder Bronze Goddess Eau de Parfum For Her - The Perfume Shop, £59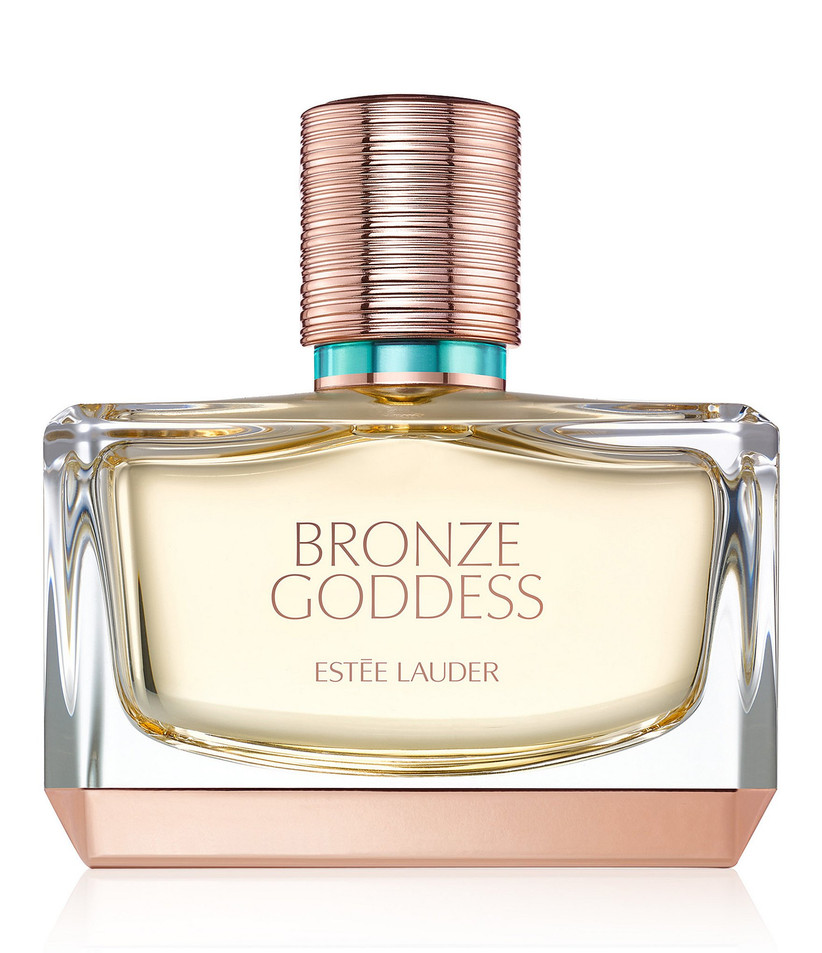 It's a play on the theme, sure – there's no actual bronze in the bottle - but fragrance is always a lovely gift to receive. This classic summery scent, with notes of mandarin, bergamot, coconut and vanilla, will transport you right back to that beach honeymoon.
Jo Malone London Bronze Wood Leather Cologne Intense - Jo Malone, £78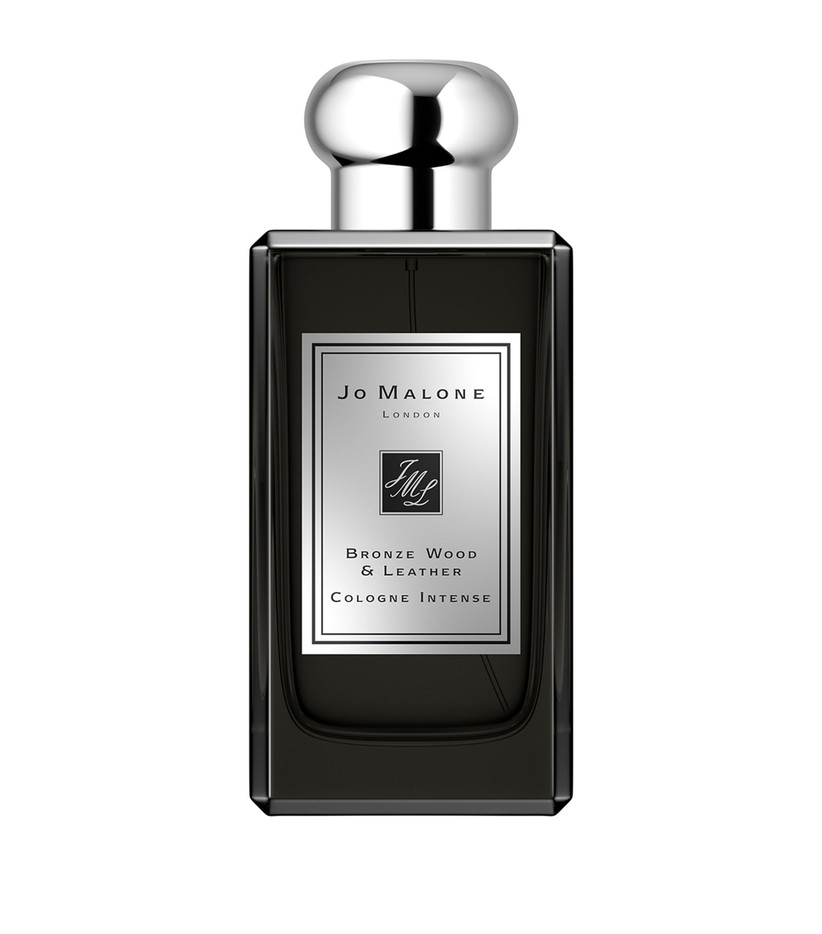 For a more masculine take on a fragrance gift, Jo Malone's Bronze Wood and Leather Cologne is simply divine. The sultry, smoky base is spiked with ingredients like juniper and fresh grapefruit for a truly unique and potent scent – a single spritz lingers all day long.
Bloomingville Vase in Bronze - Trouva, £14.99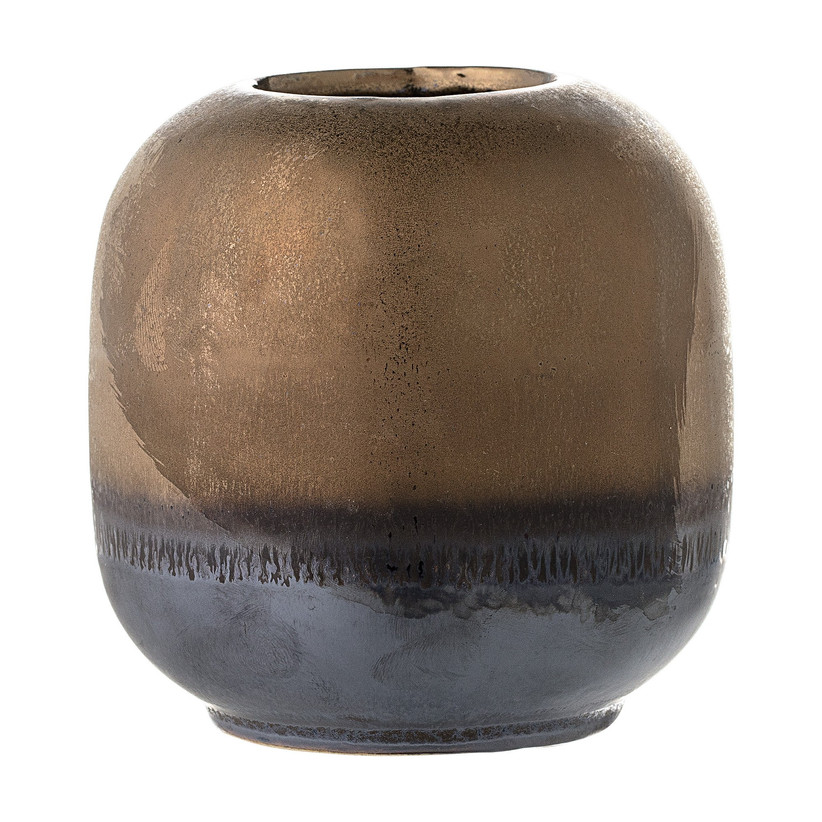 If you're planning on buying flowers, adding a bronze vase is a great way to make them particularly 8th anniversary appropriate. We love this affordable option from Trouva, a website which showcases the chicest independent brands.
Tissot Heritage Visodate Quartz Watch – Watch Shop, £310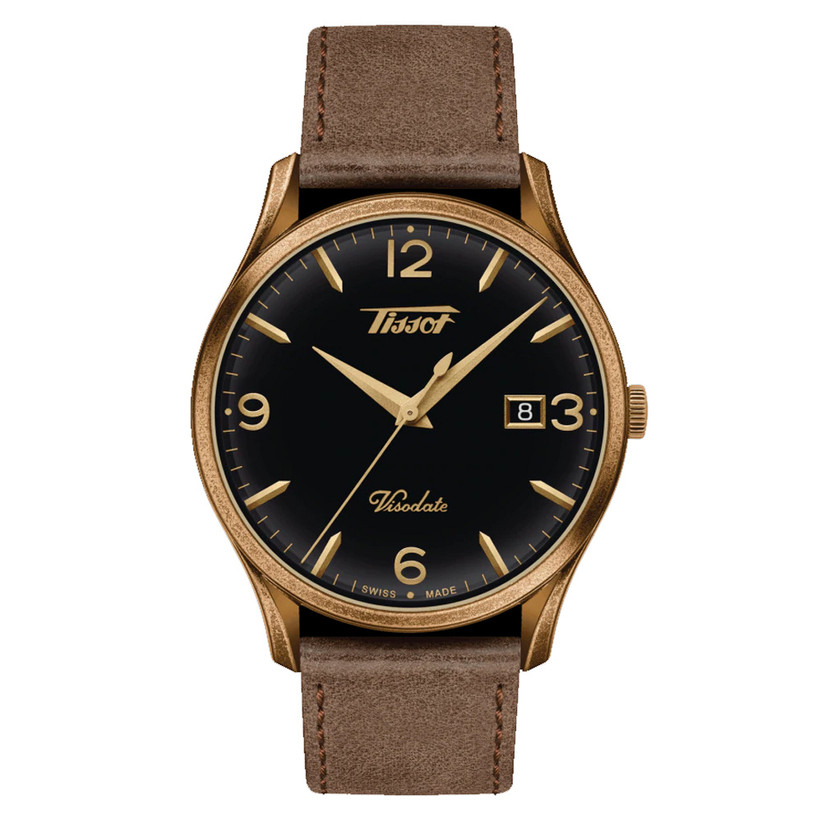 Mark your bronze anniversary with a wear everywhere accessory like this Tissot bronze and brown leather watch. It's a win-win investment, giving a nod to the traditional gift alongside the romantic notion of time.
READ MORE: What to Write In A Wedding Anniversary Card
The Memory And Desire Necklace - Alighieri, £195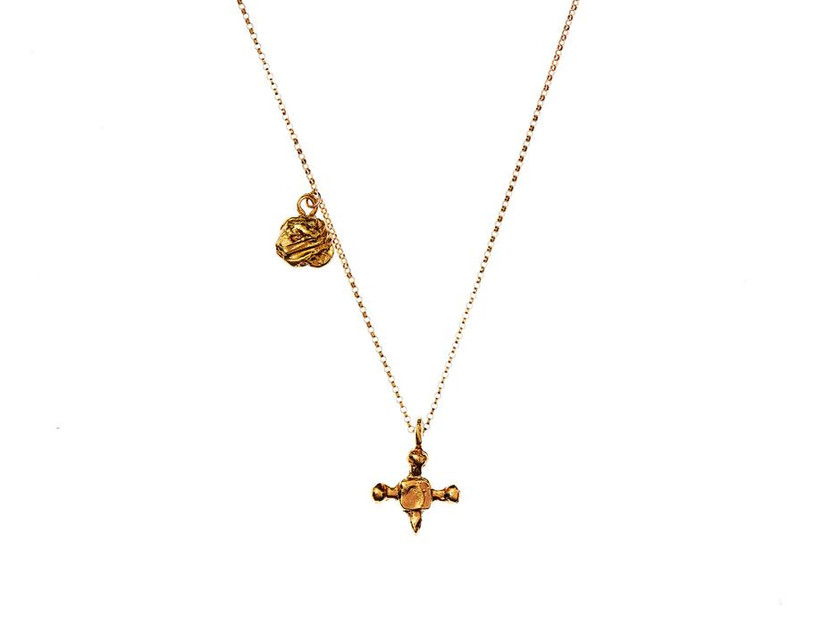 This Alighieri design uses grounding anchor shapes to represent finding pockets of love and friendship in the modern world. For more meaningful bronze jewellery, check out the full collection, which has everything from earrings to anklets – it also offers a bronze range for men.
Modern Weaving Mini Curve Hoop Earrings Smokey Quartz - Couverture and The Garbstore, £155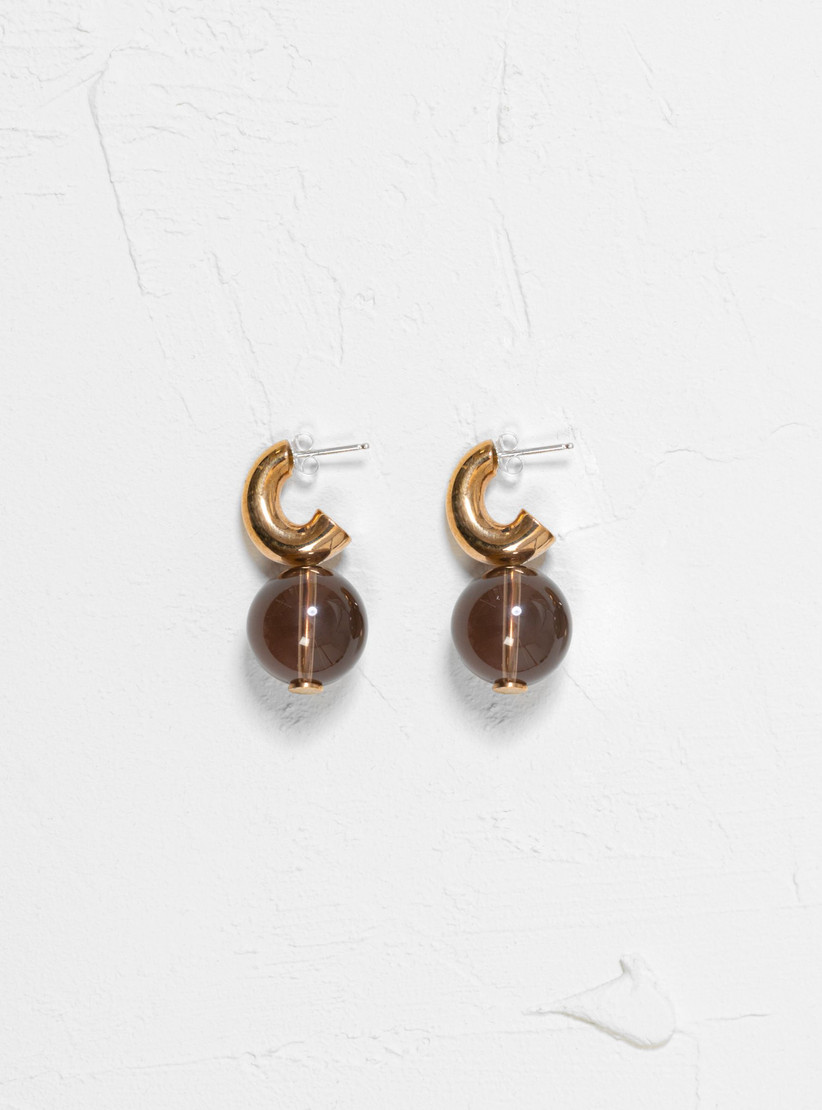 Modern Weaving is an LA-based brand, but you can get their gorgeous designs via this Notting Hill boutique. These earrings are another lovely jewellery option with a cool, contemporary feel – once they've opened the box and tried them on, they'll never want to take them off!
Personalised Metallic Sound Wave Song Print – Mixpixie, £28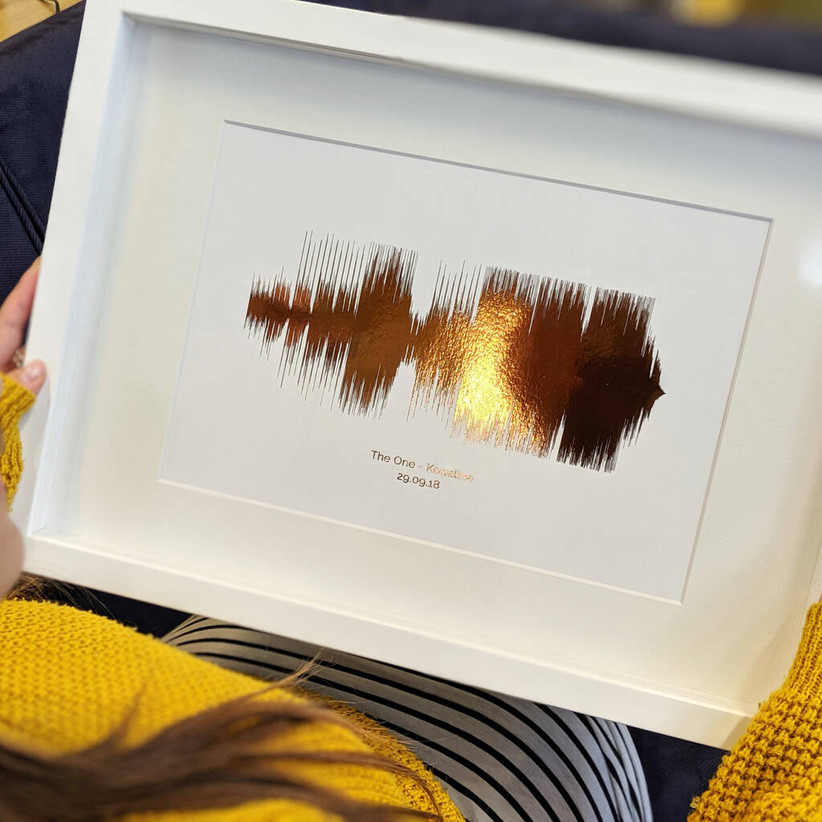 It might be your wedding song, or it might be a track that you've both fallen in love with since – maybe it reminds you of your children, or a special trip you made together. Capture that magic with this personalised print, which comes ready to go in the wood mounted box.
Mokaboka Bronze Metal Informal Montage Frame – Maisons Du Monde, £16.50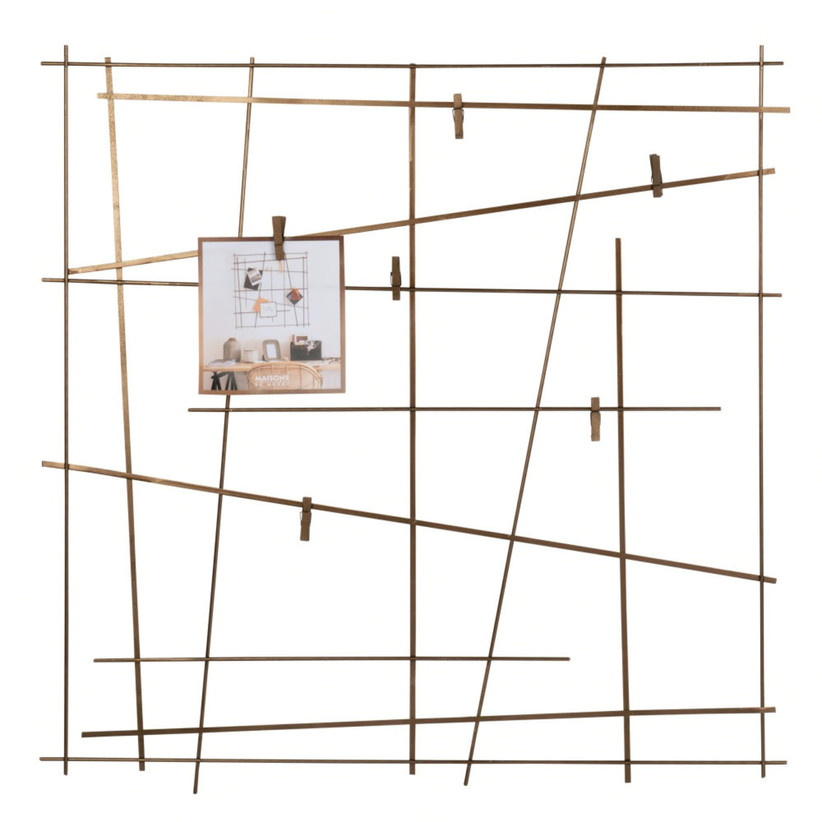 A photo frame is always a personal gift option, but why not take it to the next level with this stylish Maison du Monde frame? You can customise it completely by clipping your favourite snaps onto the bars and add as many or as few as you like – a novel way to display your memories from the last eight years.
Coach Bronze Leather Card Holder – Harvey Nichols, £60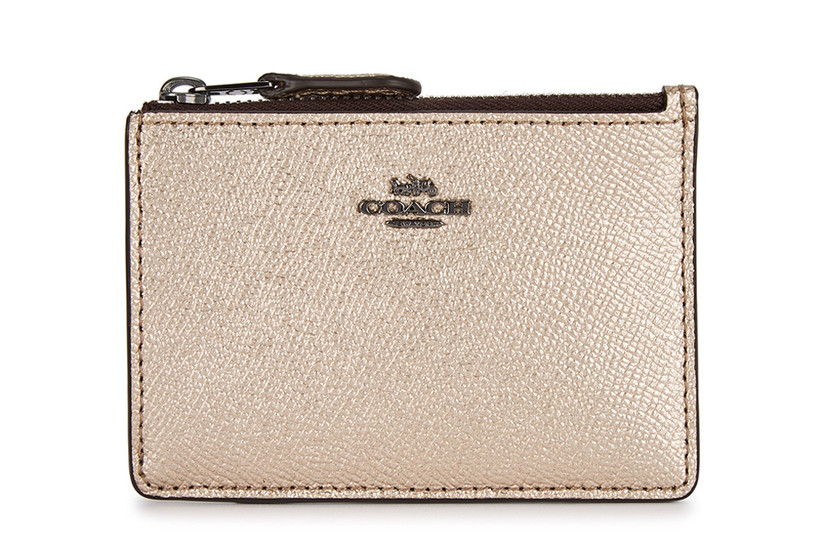 Bronze doesn't always have to translate literally into metal – you could also opt for a metallic spin, like this Coach leather card holder. It's a genuinely useful buy and one they'll likely use every day; just the sight of it will make them smile as they tap their Oyster card or pay for their morning coffee.
Wick Trimmer – L'Objet, £30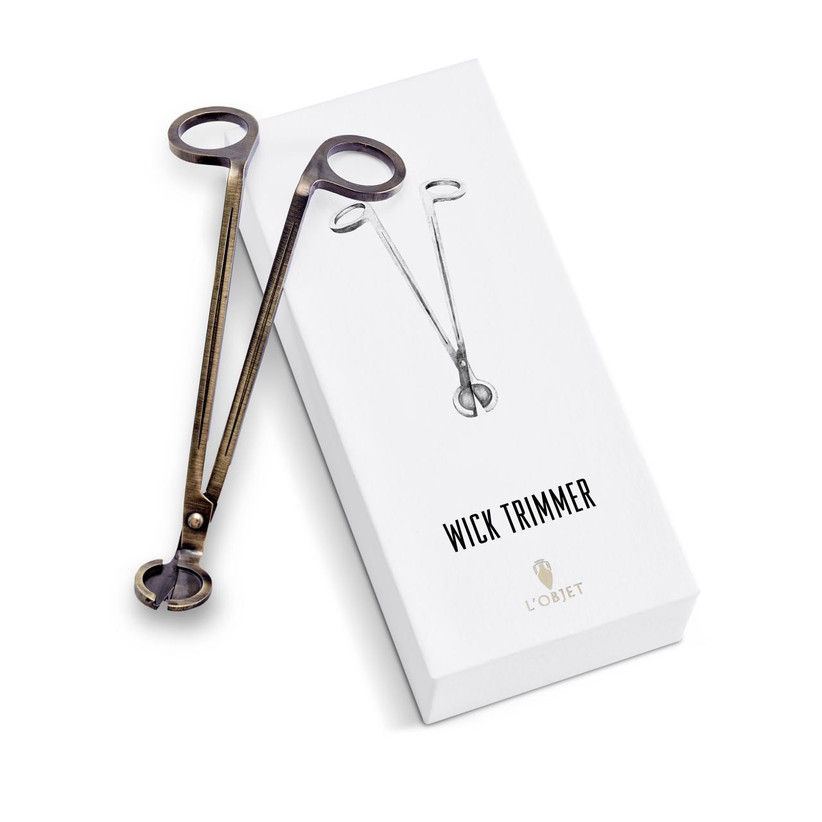 At first glance, this bronze wick trimmer might not be the sexiest of presents, but if your other half is a scented candle fan, it's a sleek bit of kit that they're bound to appreciate. Gift it with a new jar from their favourite brand (Diptyque, Jo Malone and Byredo are all fairly safe bets) and snuggle up together by candlelight.
READ MORE: 35 of The Most Romantic Quotes from Literature
Tom Dixon Tank Bronze and Glass Tumblers – Selfridges, £65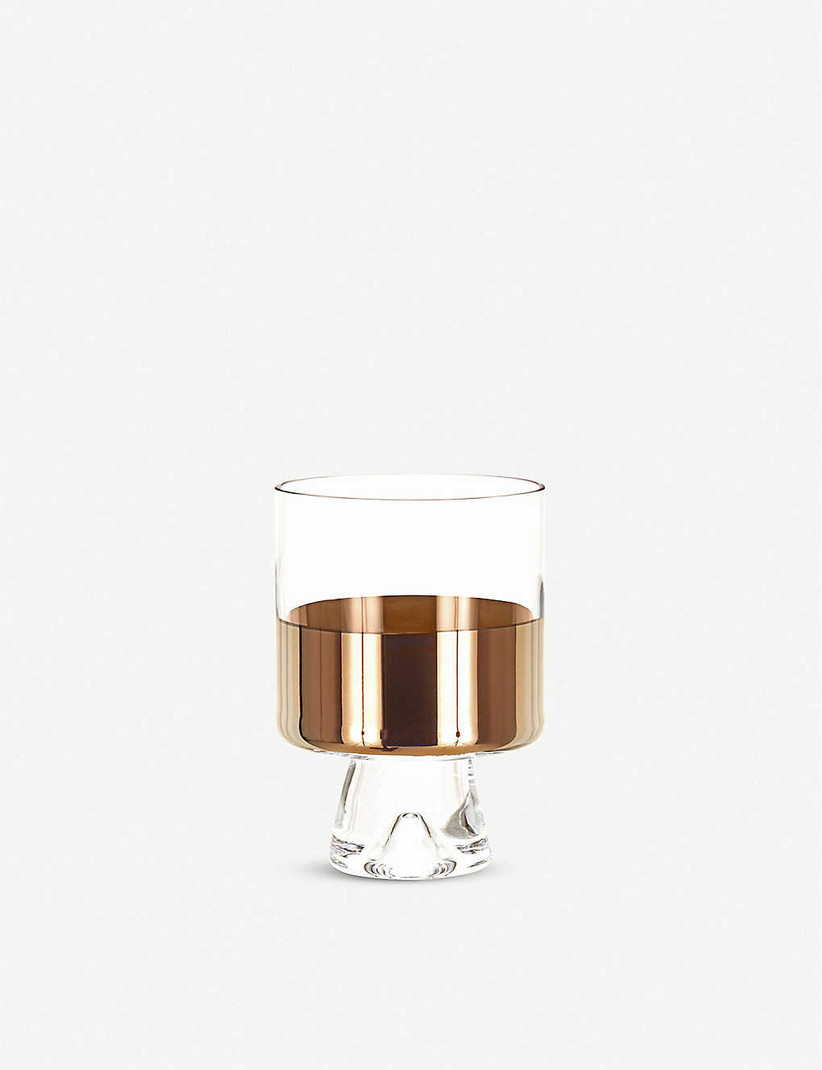 If there's a more elegant way to sip an evening whiskey than these Tom Dixon tumblers, which come in a couple's set of two, we haven't found it yet. Cheers!
Bronze Metal Letter Hooks – Letter Room, £14.95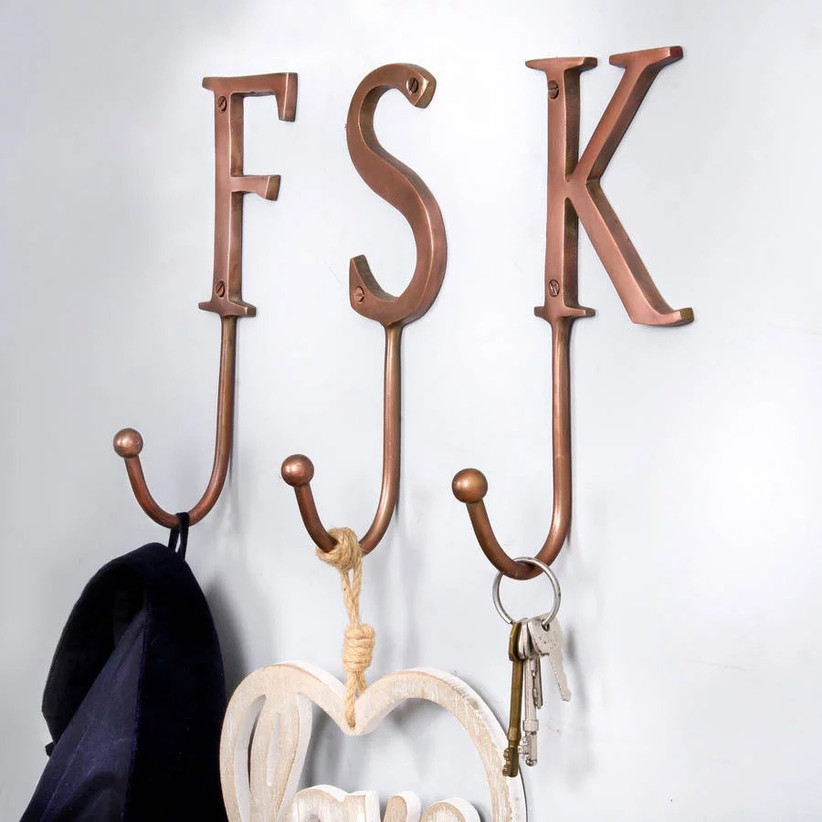 These bronze metal letter hooks from Letter Room are a perfect daily reminder of your happy eight years together. Get them in both of your initials so they can sit side by side at your front door.
Moon Tide Time Clocks – Climemet, £75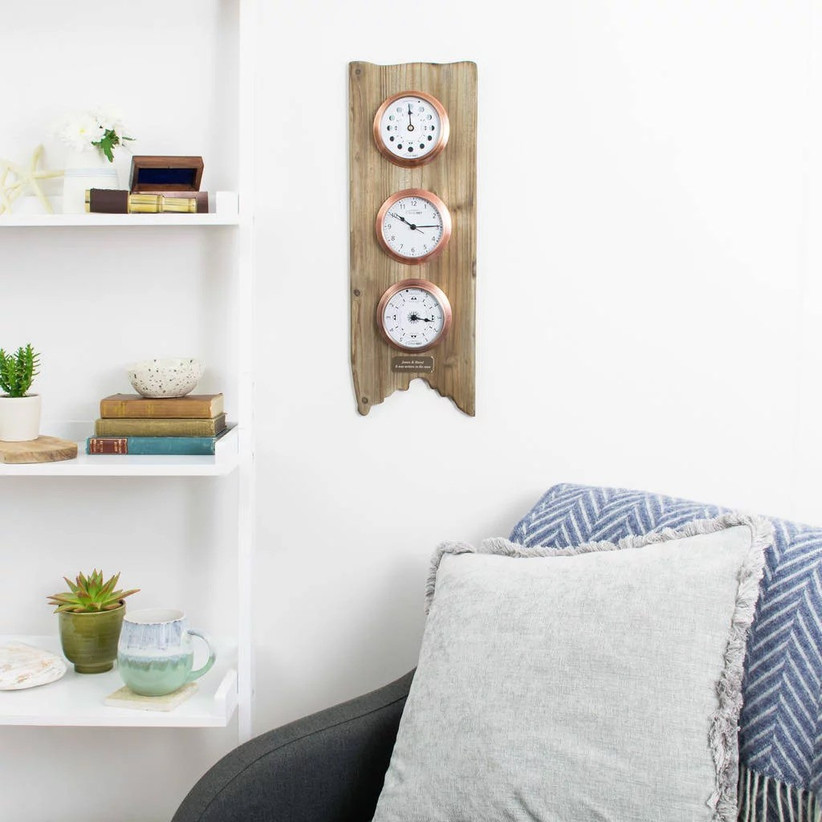 This gorgeous set of moon, tide and time clocks from Climemet can be personalised with a few special words on a plaque. At a glance you can see one clock that stays the time, one telling you the tide and one that shows what phase the moon is at. We think it's a beautiful sentimental gift for the one you love.
Bronze Wedding Anniversary Card – Miss Shelley Designs, £3.25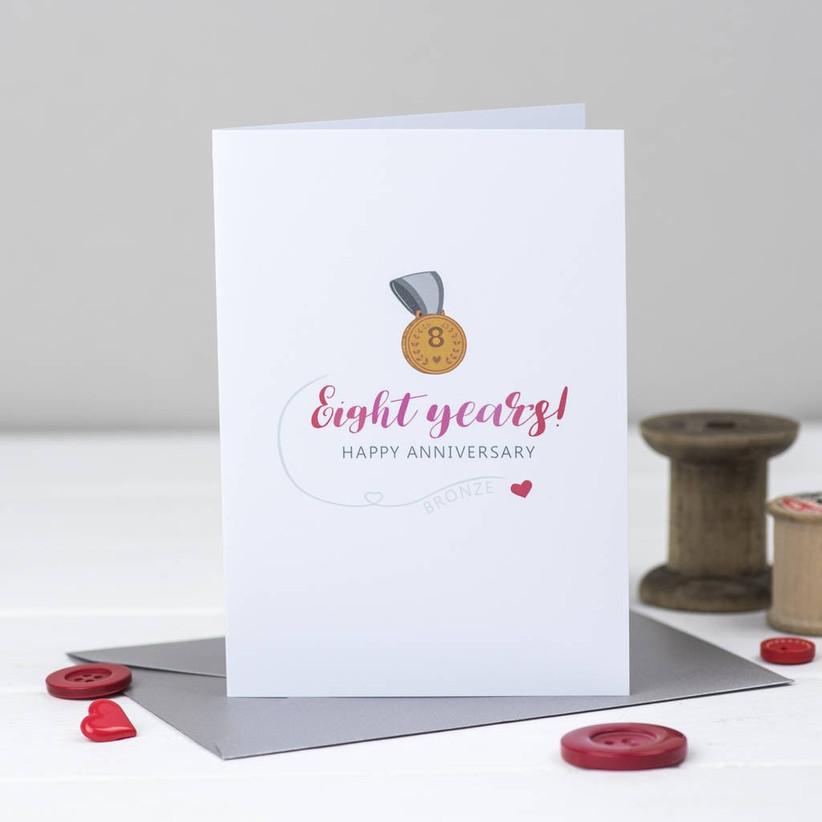 Never underestimate the power of a special card – it shows you have taken thought and time out of your day to think of someone else. If you are looking for the perfect eighth anniversary card then we love this style from Miss Shelley Designs, it comes blank inside so you can write your own romantic message.
PlayStation Metallic Skin – Vinyl Revolution, £14.99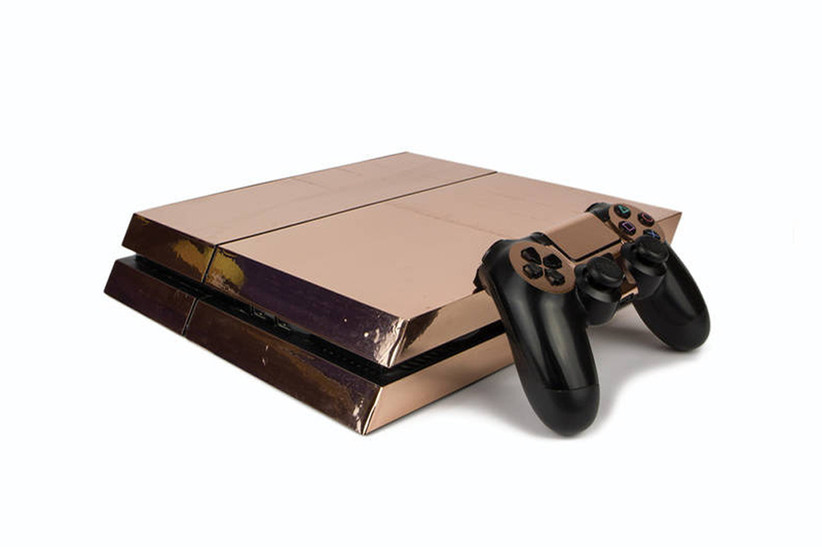 For a fun gift that will make the gamer in your life smile, this bronze metallic skin from Vinyl Revolution will turn any PlayStation 4 into the perfect bronze gift. If they don't already have a PlayStation 4 and you're feeling generous then you can pick one up for under £250 from John Lewis.
Bronze Round Mirror – The Forest and Co, £65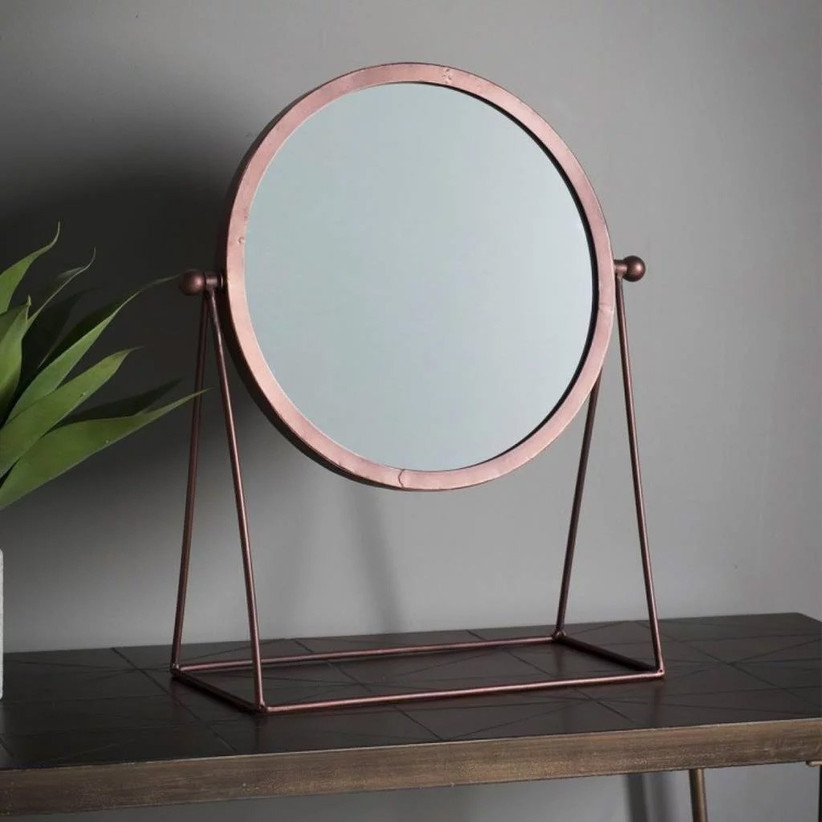 This gorgeous bronze mirror from The Forest and Co will be a beautiful gift and the perfect addition to any dressing table. The bronze frame also means it's in-keeping with a traditional eighth wedding anniversary gift.
Linen and Lace Wedding Anniversary Gifts
Bronze gifts just not your thing? Then linen and lace are the modern alternatives. These are delicate fabrics but when looked after they can last a lifetime – much like a marriage.
Washed Linen Duvet Cover - Zara Home, £79.99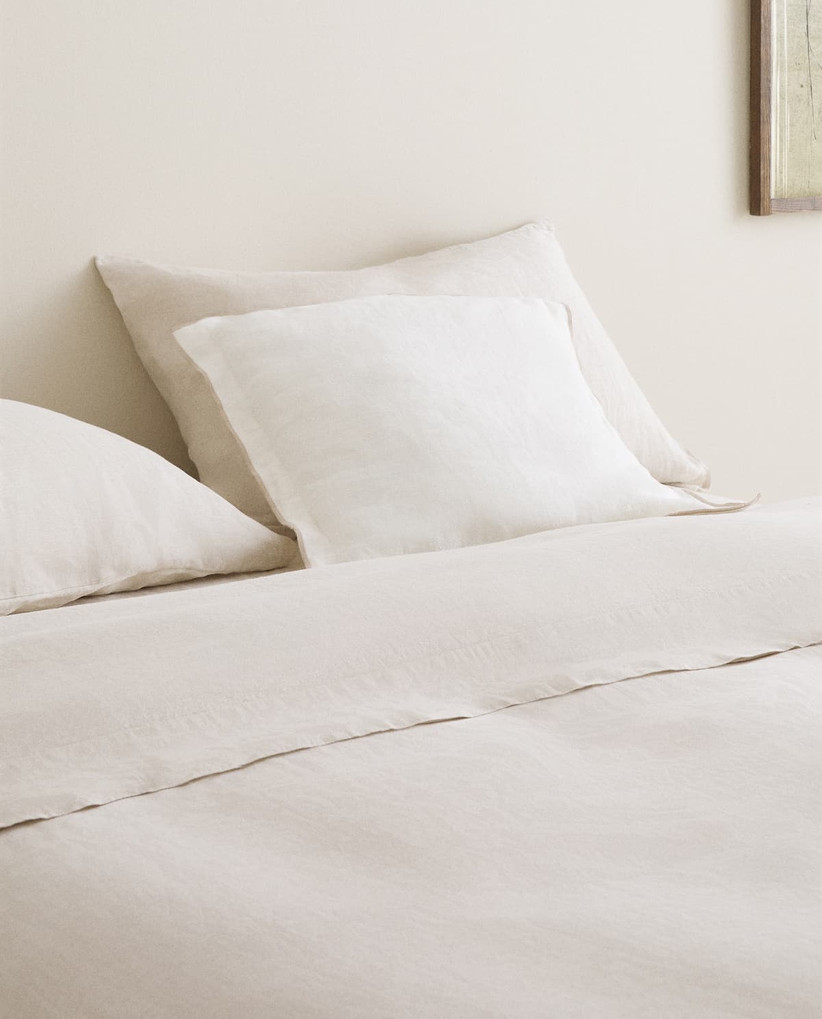 The beauty of linen bedding is that the more you use it, the softer it becomes, so it's a present you'll enjoy for years. This Zara set is great quality and comes in neutral colours to fit seamlessly into any decor scheme.
Linen Tie – Otaa, £20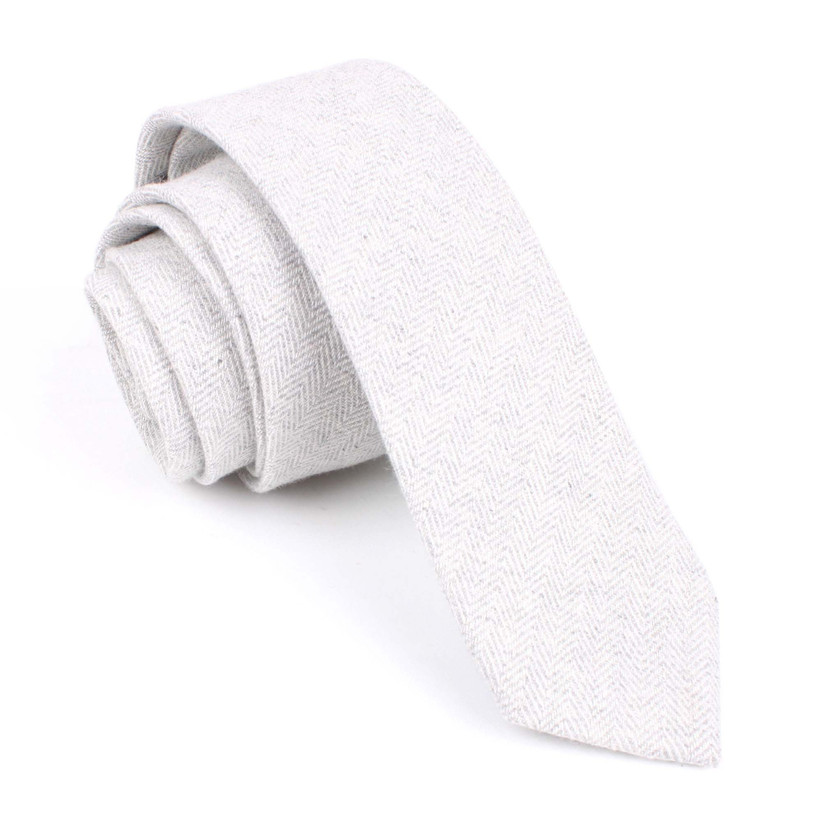 Linen is a classic fabric that will never date or go out of style. A linen tie in a shade like this universally flattering herringbone grey makes for a truly a timeless gift, whether it gets worn to work on a regular basis or saved for special occasions.
Personalised Linen Anniversary Ampersand Print – Delightful Living, £42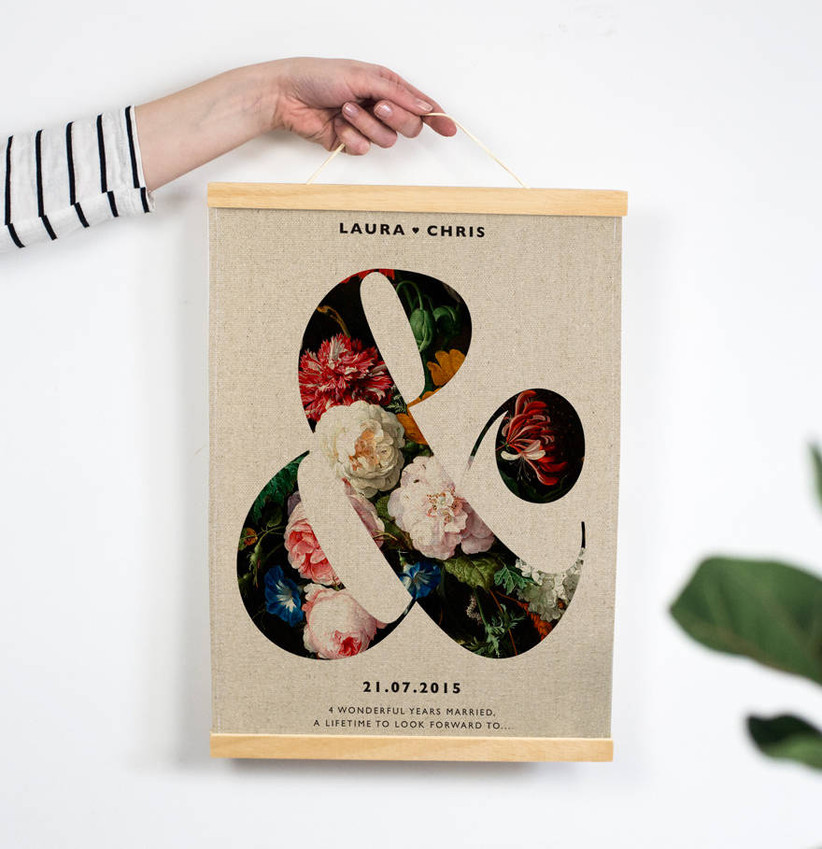 This linen print, adorned with your names and wedding date, would make a sweet addition to any gallery wall. The ampersand is a symbol of togetherness, decked out in a fancy renaissance floral pattern.
Slip-In Linen Photo Album – Stori, £18.99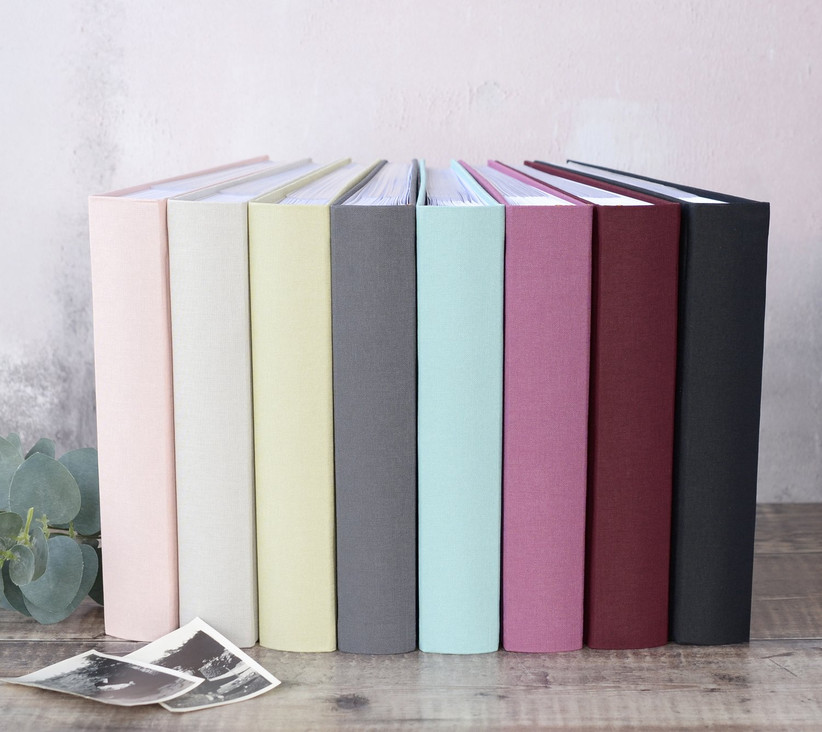 A clothbound photo album quickly becomes a treasured family heirloom, and we love how many colours are on offer in this linen version. By now you probably already have books filled with wedding photos, so why not use this one to document the smaller but still significant moments that have happened since?
READ MORE: Renewing Your Wedding Vows: Everything You Need to Know
Blueberry Linen Pyjama Shorts Set – Piglet In Bed, £90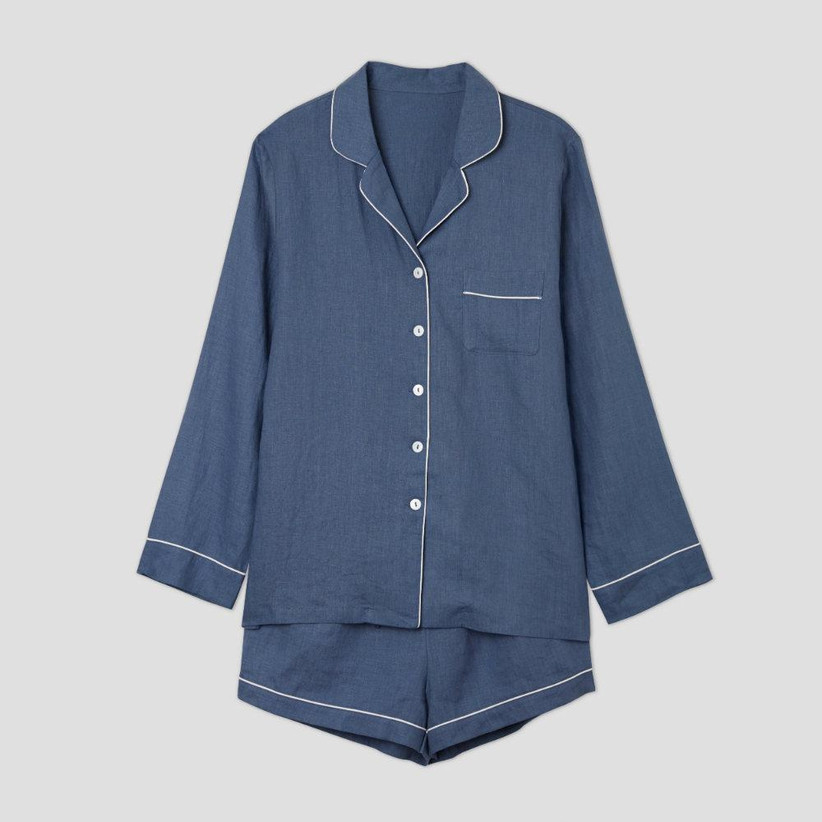 Lightweight linen pyjamas are a godsend on hot summer nights – Piglet In Bed makes luxurious versions for both men and women in the highest quality fabrics. This blueberry set has already won our hearts, but we highly recommend browsing the full range for linen bedding and homeware too.
Washed Linen Tablecloth – H&M Home, £39.99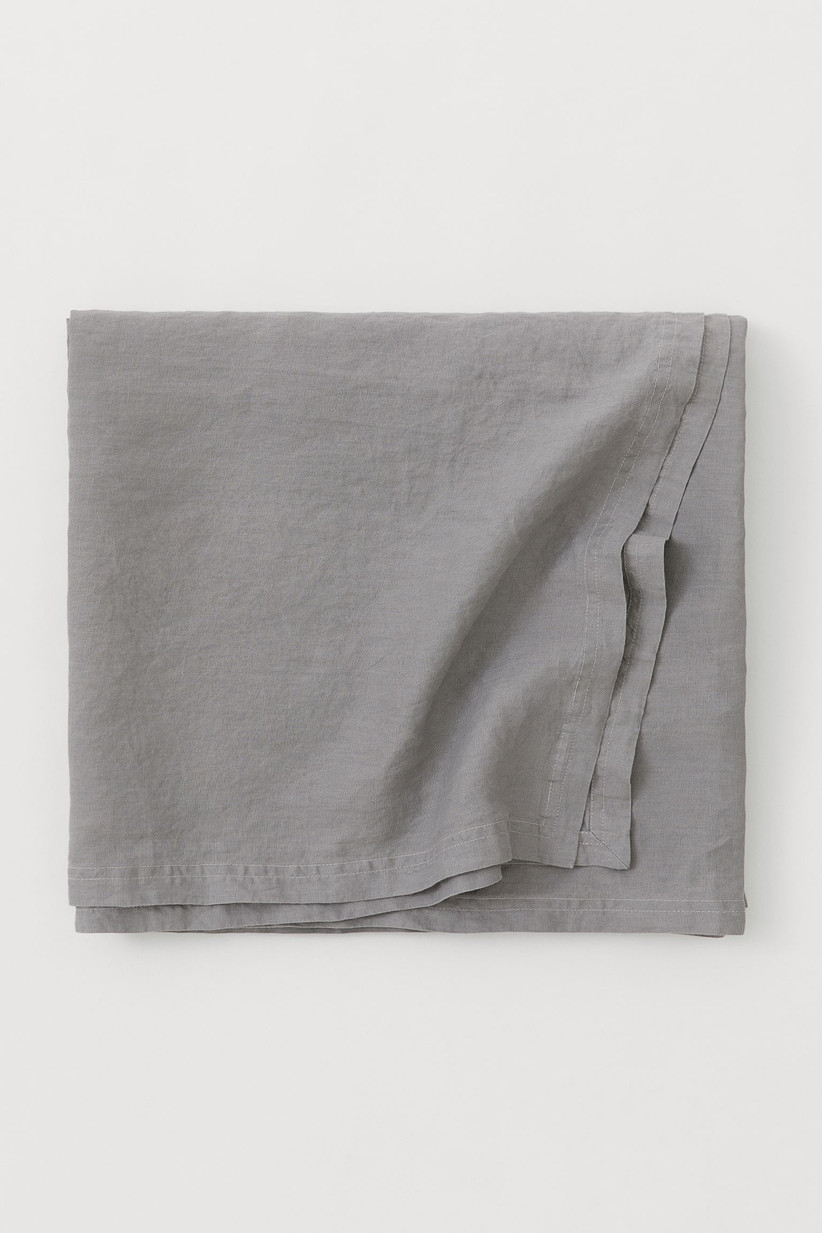 This linen tablecloth doesn't just represent an eighth wedding anniversary gift – it represents committing to working on your shared home, more meals at the table together, and inviting more loved ones for dinner parties and drinks aplenty.
Lace Lingerie Bath Robe - Oysho, £39.99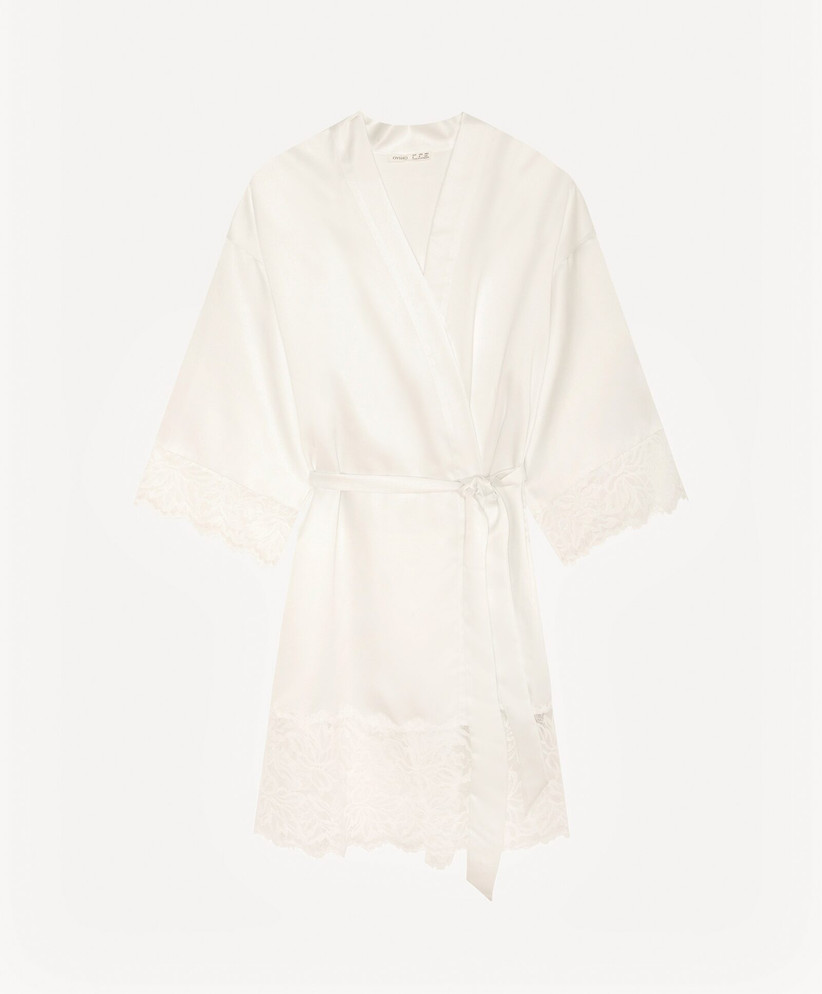 Oysho is a brilliant destination for nightwear and underwear that's beautiful, but also reasonably priced. This silky lace-embellished robe is stunning; we love the idea of invoking bridal memories with the cream colourway. However, if you're after something a little more dramatic, it also comes in black.
Wedding Dress Lace Locket Necklace – Etsy, £78.30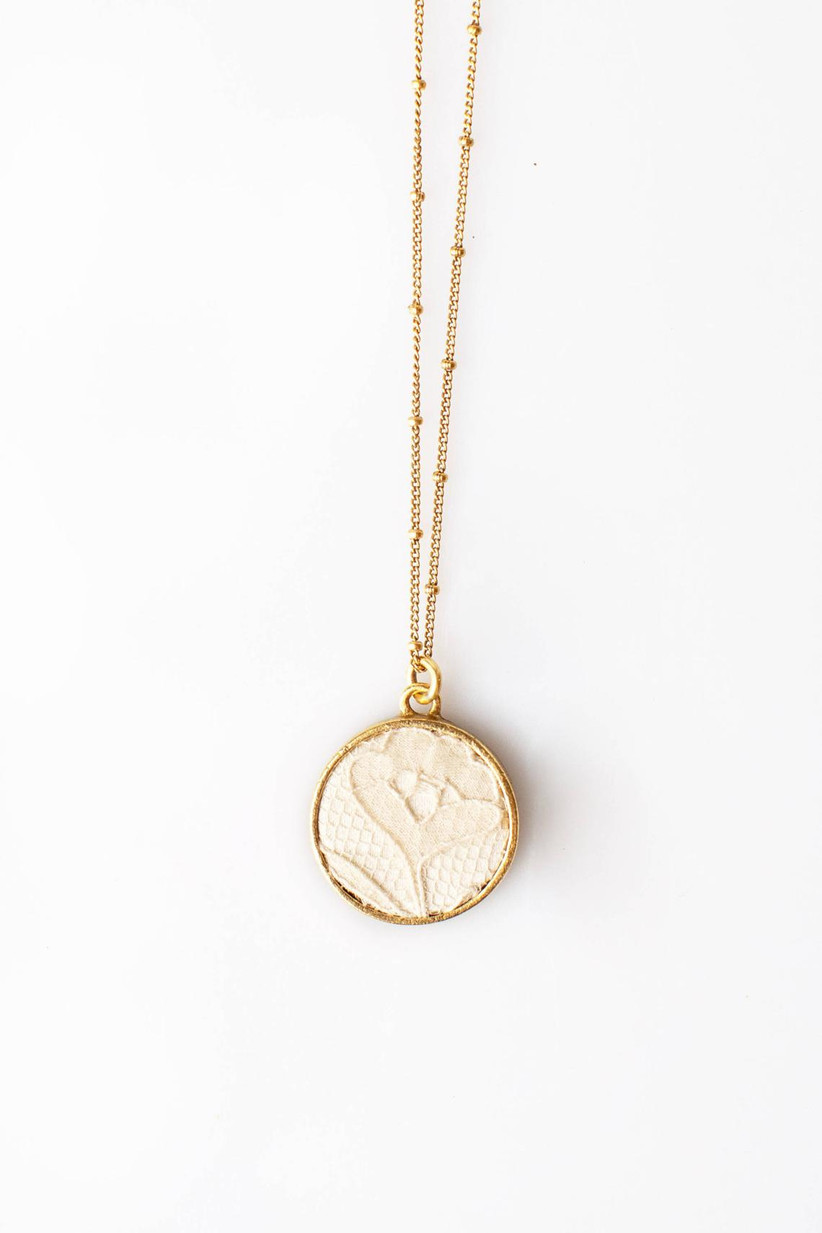 Wedding and engagement ring aside, this locket necklace might just be the most sentimental bit of jewellery you ever buy. If you don't want to use a piece of lace from the dress or veil itself, see if you can source a scrap in the same style to carry the theme through.
Lace Edged Heart & Flower In-Line Bracelet – Alex Monroe, £90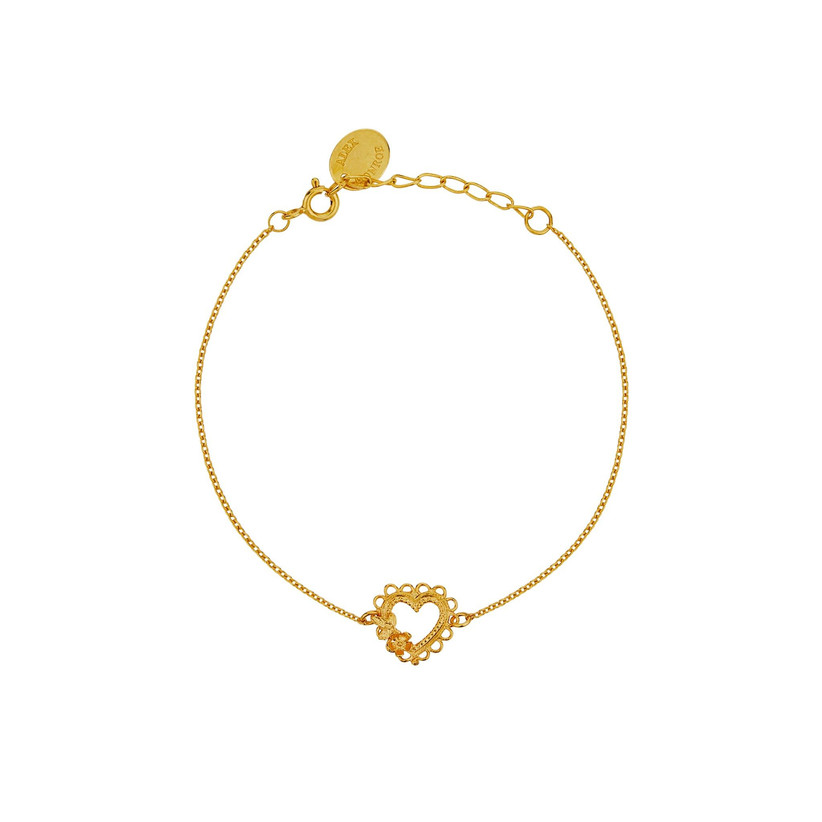 Much of Alex Monroe's jewellery is inspired by natural botanic shapes and textures, and this lace-edged floral bracelet is a flawless example. We're smitten with the heart shape and dainty chain – it comes in gold or silver to suit your sweetheart's style, both under £100.
READ MORE: 25 Personalised Anniversary Gifts: Unique Ideas for Every Budget
Artificial Queen Anne Lace Spray Flowers – The White Company, £8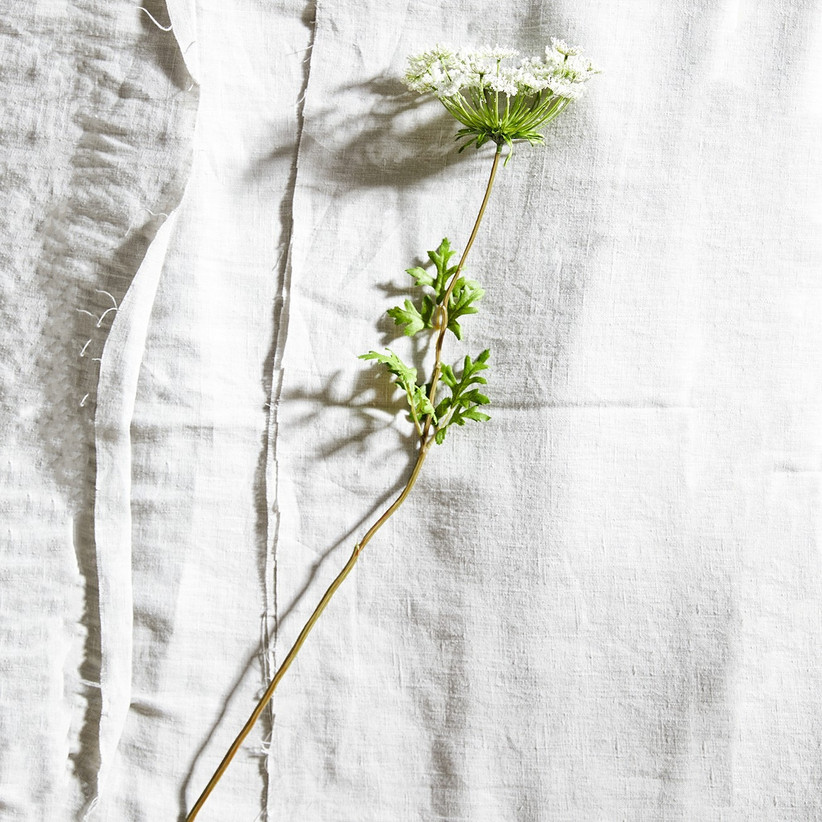 An unexpected play on the lace gifting theme could be botanical – think a 'gold lace' cactus, or Queen Anne Lace to plant in the garden. If you're not especially green fingered, these White Company stems are perfect as they're artificial, meaning they'll stay looking just as lovely with each passing year.
Lace in Silver Heart Pendant – Lily Gardner, £255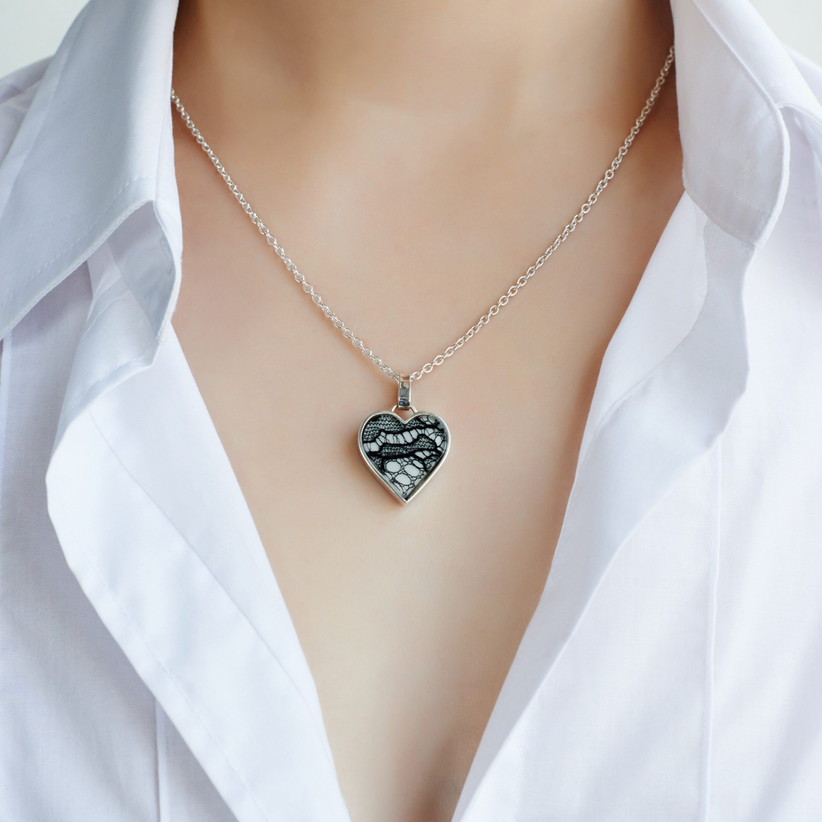 The lace featured in this elegant heart pendant by Lily Gardner is made using 19th century looms in France, making it the ideal pick for lovers of history. Hallmarked with the designer's name, it's totally worthy of heirloom status too!
If you are looking for some romantic words to write in your anniversary card then don't miss our favourite romantic quotes.