Funny Wedding Toasts: 37 Hilarious Wedding Toasts and Quotes
Looking for a funny wedding toast? We've rounded up the wedding toasts and quotes that will guarantee everyone's laughing on the big day
We have included third party products to help you navigate and enjoy life's biggest moments. Purchases made through links on this page may earn us a commission.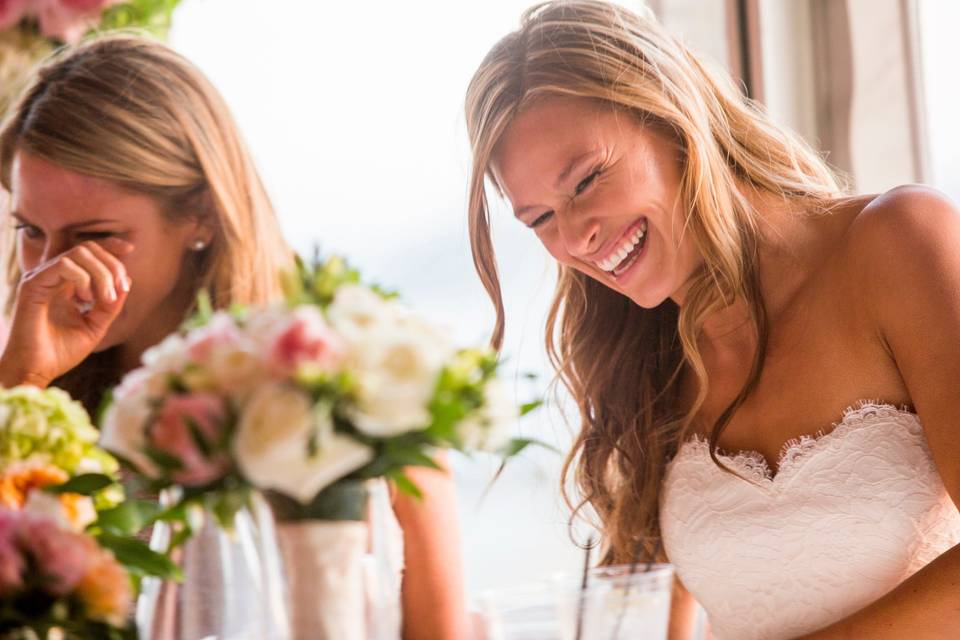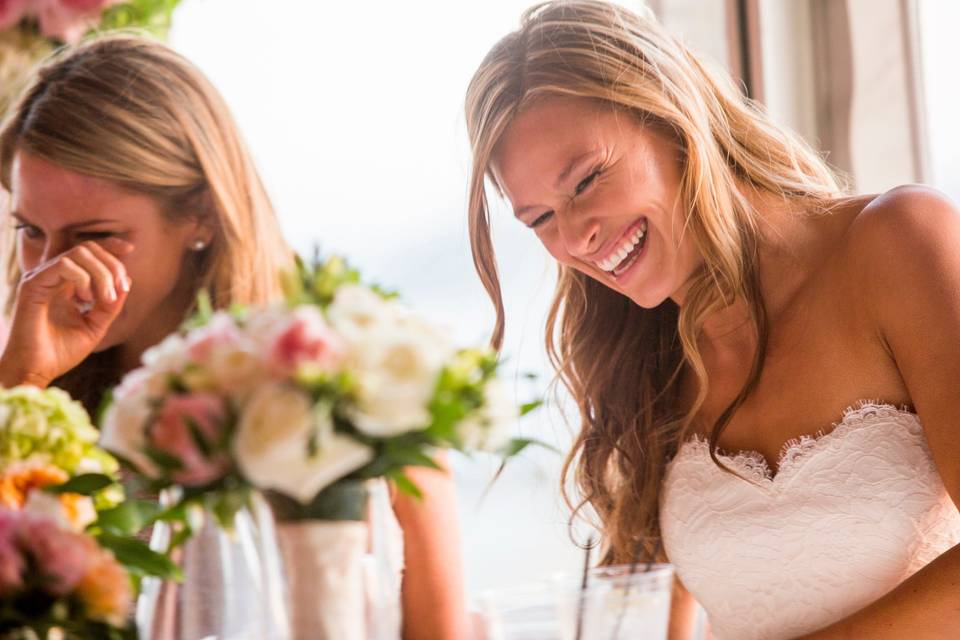 Whether you're giving a speech on your own wedding day or the happy couple have asked you to say a few words, you'll want to round off with a brilliant wedding toast. If the newlyweds prefer a laugh, ending with a funny toast is a great way to get the party started!
A funny toast is ideal to cap off a hilarious best man speech or set the tone for the evening if you're speaking first as father of the bride. Don't worry if your wedding doesn't have a bride or best man - these toasts are all easily adaptable and will all get a good laugh from your guests.
Read on for the best funny wedding toasts and funny wedding quotes to add in to your speech.
The Best Funny Wedding Toasts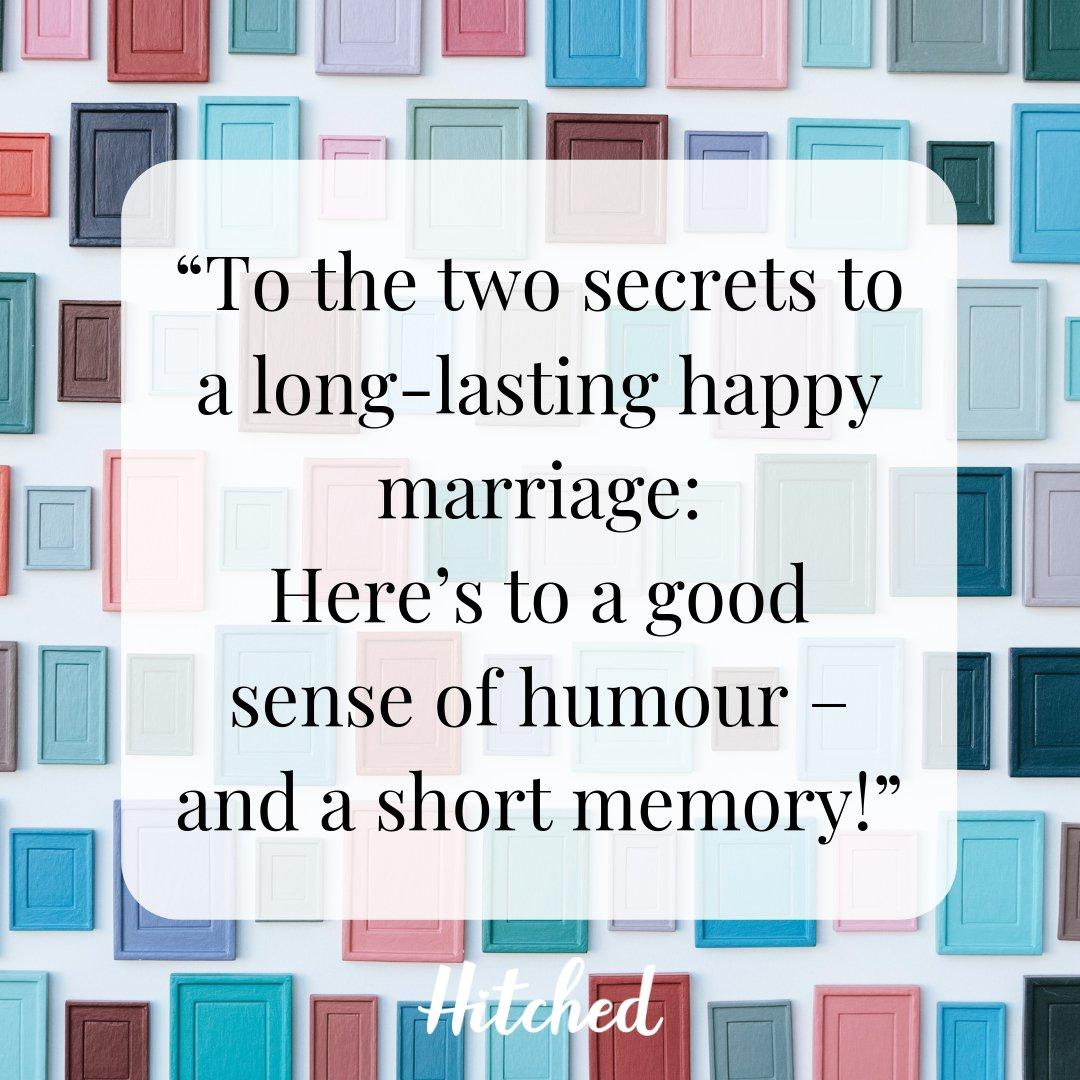 "Raise your glasses to both [daughter's partner] and me as we've each gained something this fine and blessed day. He/She gains a wife and a companion for life – while I gain a whole new stack of bills to pay."
"To the two secrets to a long-lasting happy marriage:
Here's to a good sense of humour –and a short memory!"
"May we never forget
what is worth remembering
or remember
what is best forgotten."
"Before we raise a glass to the newlyweds, I'd like to share a Pauline Thomason quote with you: 'Love is blind – marriage is the eye-opener.' To the happy couple!"
"May our children be blessed with rich parents!"
READ MORE: Hilarious Honest Wedding Vows for Your Big Day
"Here's to you and here's to me,
I hope we never disagree,
But if, perchance, we ever do,
Then here's to me, to hell with you."
"[Partner] stole [bride's] heart, so she stole his/her last name. All in all, I would say that things worked out quite nicely. Let us toast to these lovebirds on their wedding day."
"Congratulations on the termination of your isolation and may I express an appreciation of your determination to end the desperation and frustration which has caused you so much consternation in giving you the inspiration to make a combination to bring an accumulation to the population."
"[Newlyweds' names], before I finish, I'd like you to turn to face each other. You're now looking into the eyes of the person who is statistically most likely to murder you. To the happy couple!"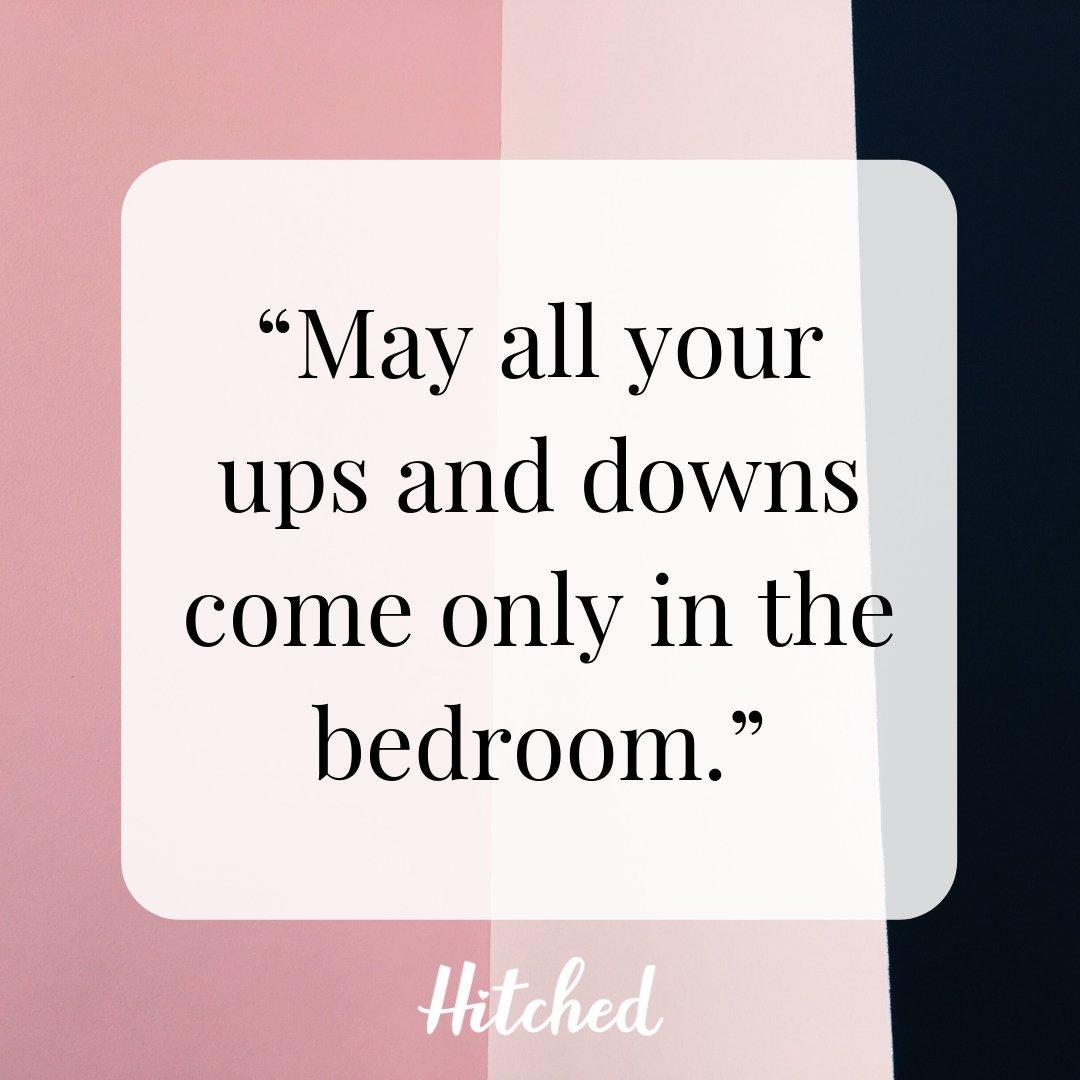 "Here's to the woman that's good and sweet,
Here's to the woman that's true,
Here's to the woman that rules my heart,
In other words, here's to you."
"To keep a marriage brimming
with love in the loving cup –
When you are wrong, admit it
and when you are right, shut up!"
"May all your ups and downs come only in the bedroom."
"May you raise your glasses to marriage and the sacred bond between two people, and let me be clear…I said 'sacred', not 'scared'."
READ MORE: 33 Genuinely Funny Best Man Speech Jokes
"To the bride – may she share everything with her husband/wife, including the housework!"
"Before we raise our glasses to the happy couple, I'd like to make a toast to wives and lovers everywhere – may they never, ever cross paths!"
"I have known many,
Liked not a few,
Loved only one –
I toast to you."
"For one more time, I'm going to ask everyone to charge their glasses and – for those who still can – stand, and raise a glass to the newlyweds."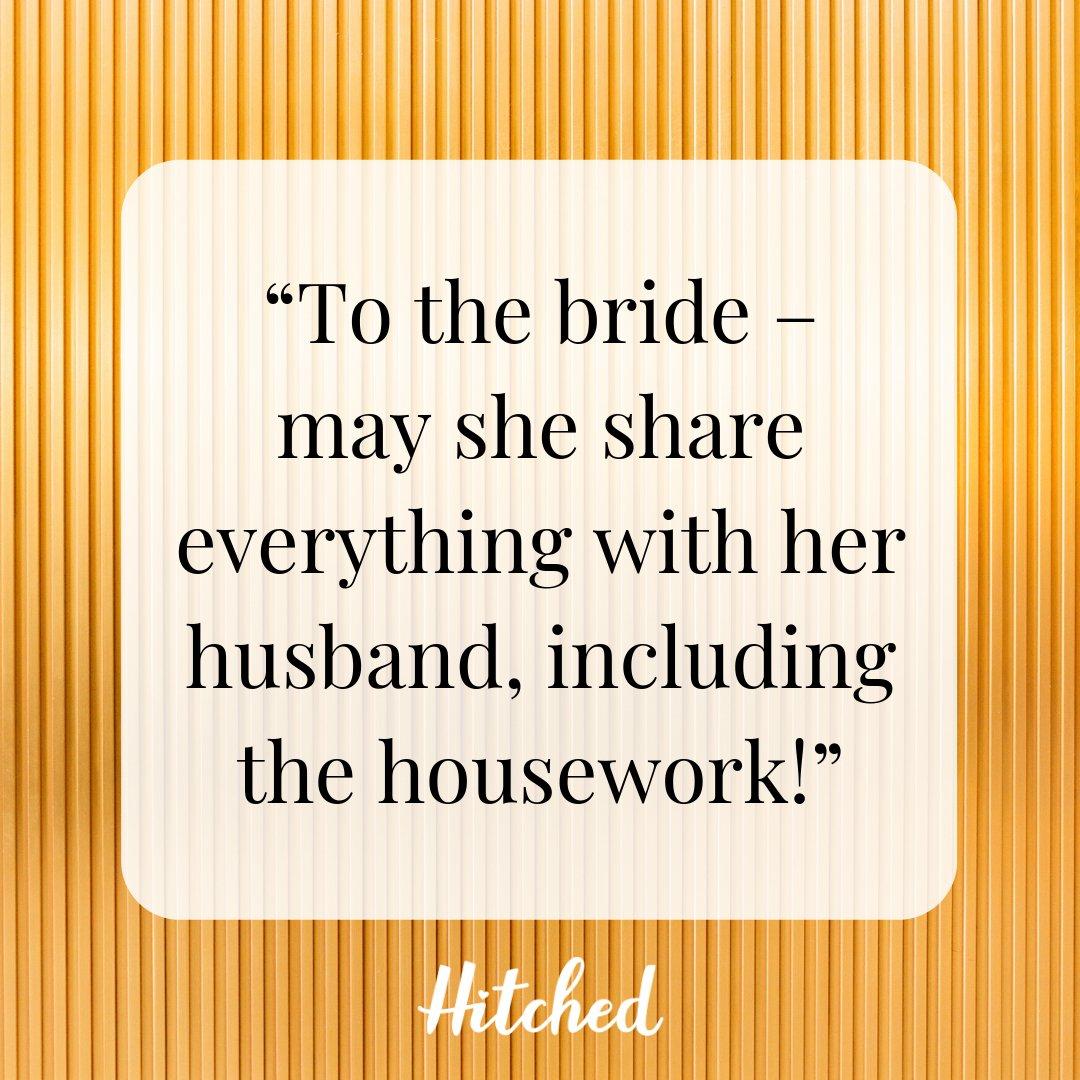 "Men may be from Mars and women may be from Venus, but you two are so in love it astounds the entire universe."
"Here's to Eve, Mother of our race,
Who wore a fig leaf in the right place.
And to Adam, Father of us all,
Who was Johnny-on-the-spot when the leaves began to fall!"
"To our best friends,
who know the most about us,
but refuse to believe it."
"Let us raise our glasses
And then imbibe
To the splendid couple
Who founded this tribe."
READ MORE: 45 Funny, Wise and Romantic Wedding Card Quotes
"Raise your glass and join me in congratulating you three: Greg, Sam and the huge mound of debt you've just acquired from throwing this wedding!"
"A good marriage is one where each partner secretly suspects they got the better deal. That's unfortunate for these two!"
"Here's to It,
And to It again.
When you get to It,
and can't do It;
Come see me,
because I'm used to It!"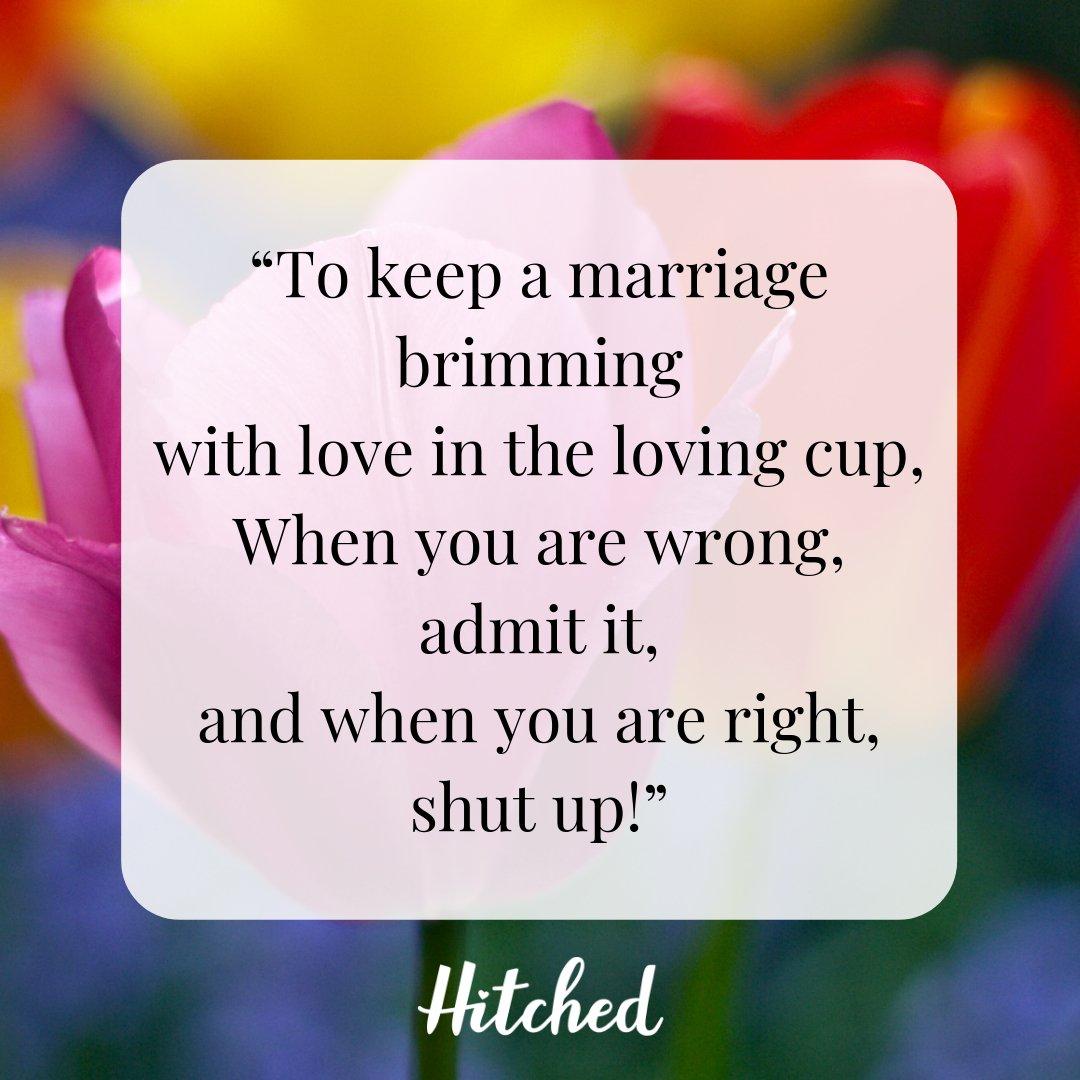 "Here's to that moment of sweet repose
When it's cheek to cheek and nose to nose
For after that moment of sublime delight
It's back to back for the rest of the night."
"I have one final piece of advice for you two lovebirds: never stop laughing, even when the jokes are lame."
"The vows have been read,
The cake has been cut;
Let's hope that (groom),
Don't grow a big butt!"
The Best Funny Wedding Quotes
If you're looking for a short and sweet funny wedding quote, these are some of our favourites. Don't miss our full round-up of 51 hilarious quotes about love and marriage.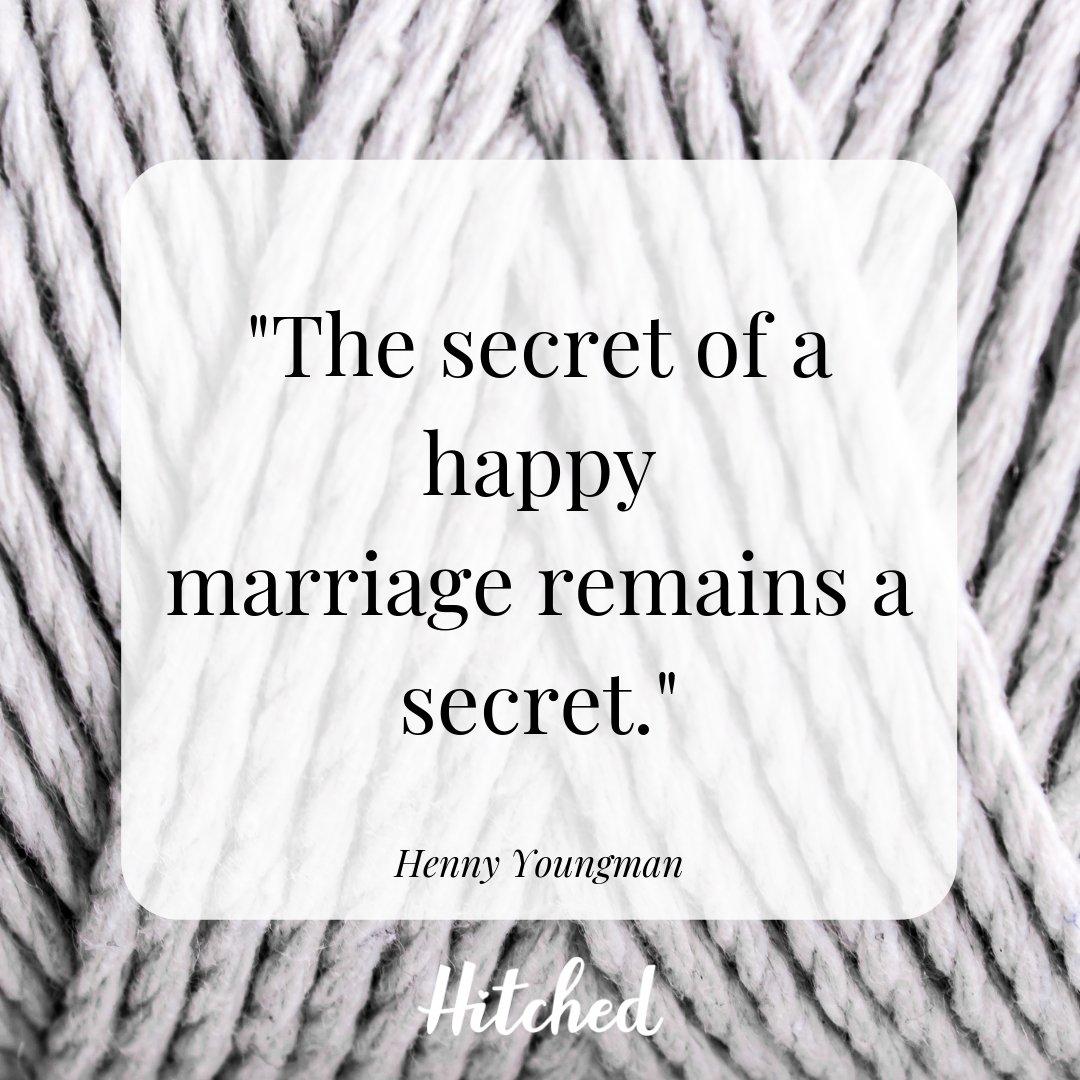 "The secret of a happy marriage remains a secret."
Henny Youngman
"Biochemically, love is just like eating large amounts of chocolate."
John Milton
"Before you marry a person you should first make them use a computer with slow internet to see who they really are."
Will Ferrell
"Marry a man your own age; as your beauty fades, so will his eyesight."
Phyllis Diller
"Nobody will ever win the battle of the sexes. There's too much fraternising with the enemy."
Henry Kissinger
"I love being married. It's so great to find that one special person you want to annoy for the rest of your life."
Rita Rudner
READ MORE: 36 Groom Speech Jokes That'll Have Your Guests Howling
"An archaeologist is the best husband any woman can have; the older she gets the more interested he is in her."
Agatha Christie
"I take my wife everywhere I go. She always finds her way back."
Henny Youngman
"The best way to get most husbands to do something is to suggest that perhaps they're too old to do it."
Anne Bancroft
"Marriage is like a walk in the park… Jurassic Park."
Anonymous
If you like these funny quotes, you'll love our favourite funny wedding readings and 50 totally inappropriate (but hilarious) wedding songs.