21 Small Wedding Cakes for Intimate Receptions
Small wedding cakes can still have a big impact. We've rounded up the most stylish bakes for intimate weddings, from small cakes with flowers to rustic sponges.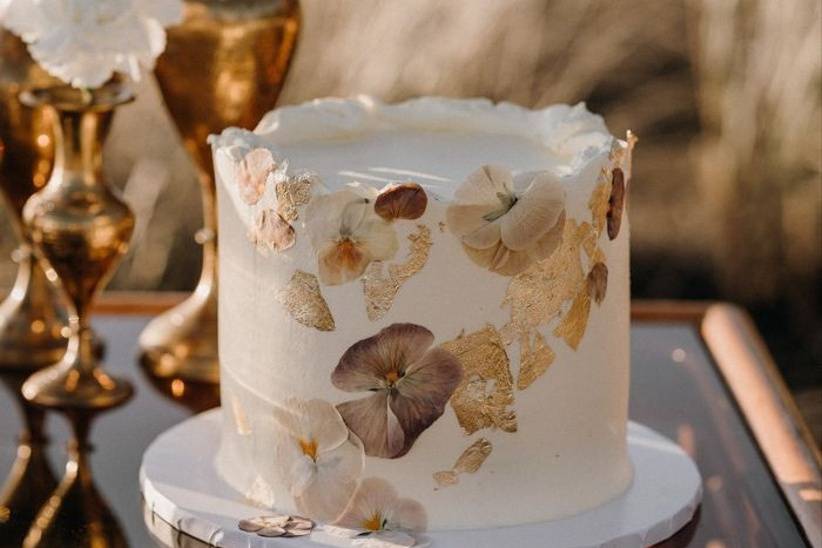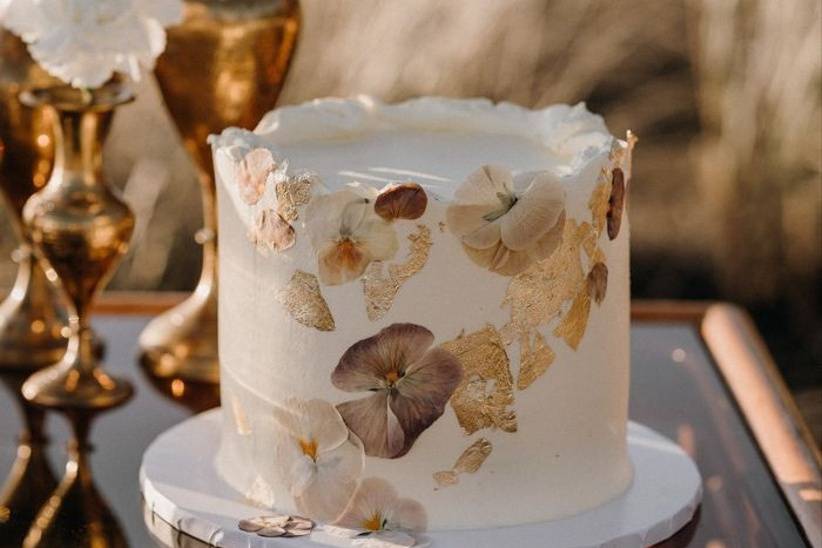 Small wedding cakes don't have to be simple - unless that's what you want. Whether you're imagining one cake for cutting or an individual mini cake for each guest, there are some glorious bakes that are perfect for a more intimate reception.
We've found wedding cake inspiration to suit every type of celebration, for a pared-back guest list or if you've decided on an elopement. It used to be the custom to have fruit cake, but now, anything goes flavour-wise, from salted caramel to peanut butter. The same is true of the style. White wedding cakes may be traditional, but really the only limit is your imagination. If you want your small cake to stand out, eye-catching colours and decorations such as flowers and toppers can make a real difference.
Of course, cakes aren't compulsory at weddings. But if you like the tradition and (you have a sweet tooth!), here are some ideas for bijou bakes everyone will enjoy.
READ MORE
1. Small Wedding Cake with Cascading Flowers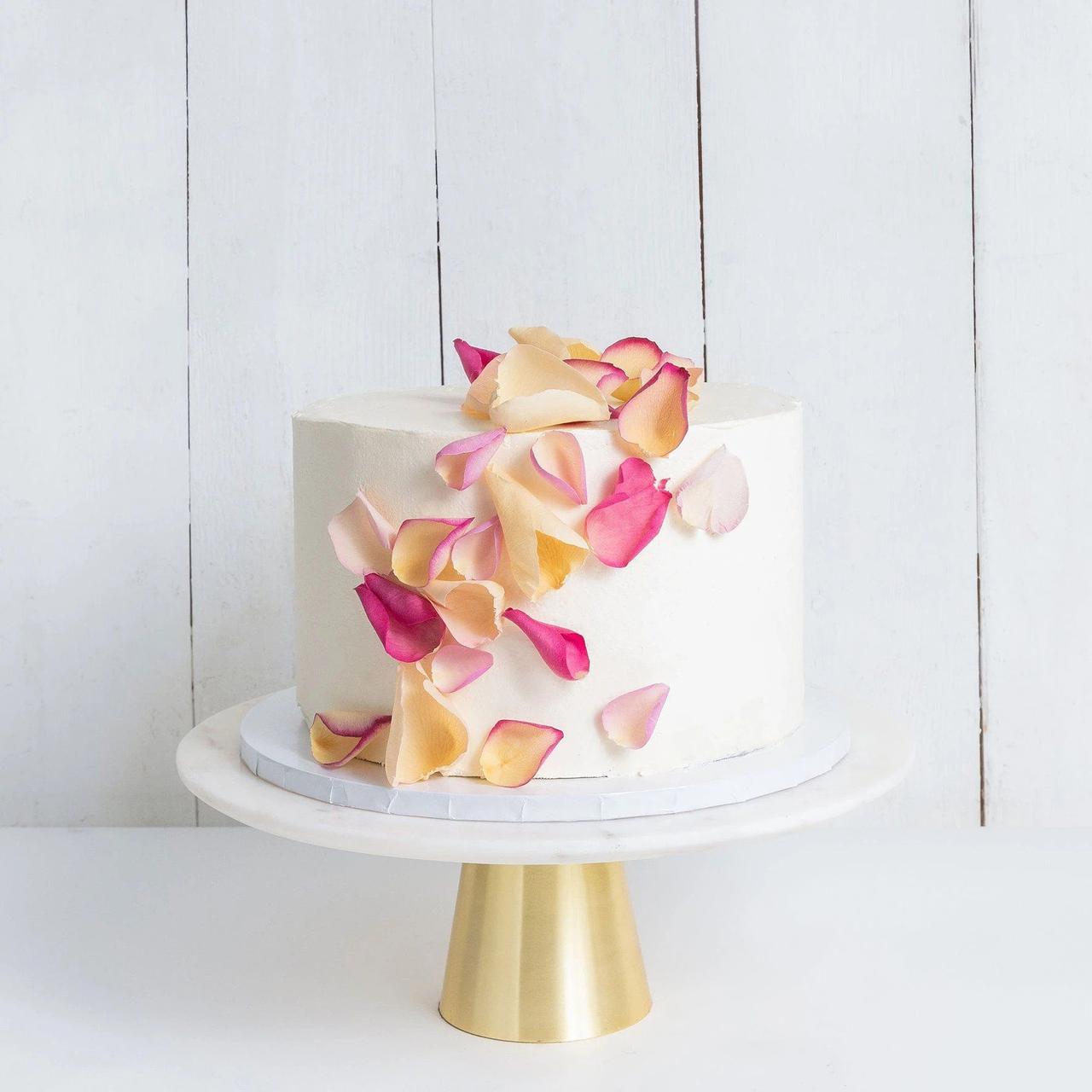 The Petals Rain one-tier cake from Cutter & Squidge - could there be a more evocative name for a bakery? - is a real beauty. It's available in flavours including chocolate with salted caramel and raspberry, and in sizes from small (19 people) to large (77 people).
2. Small Drip Wedding Cake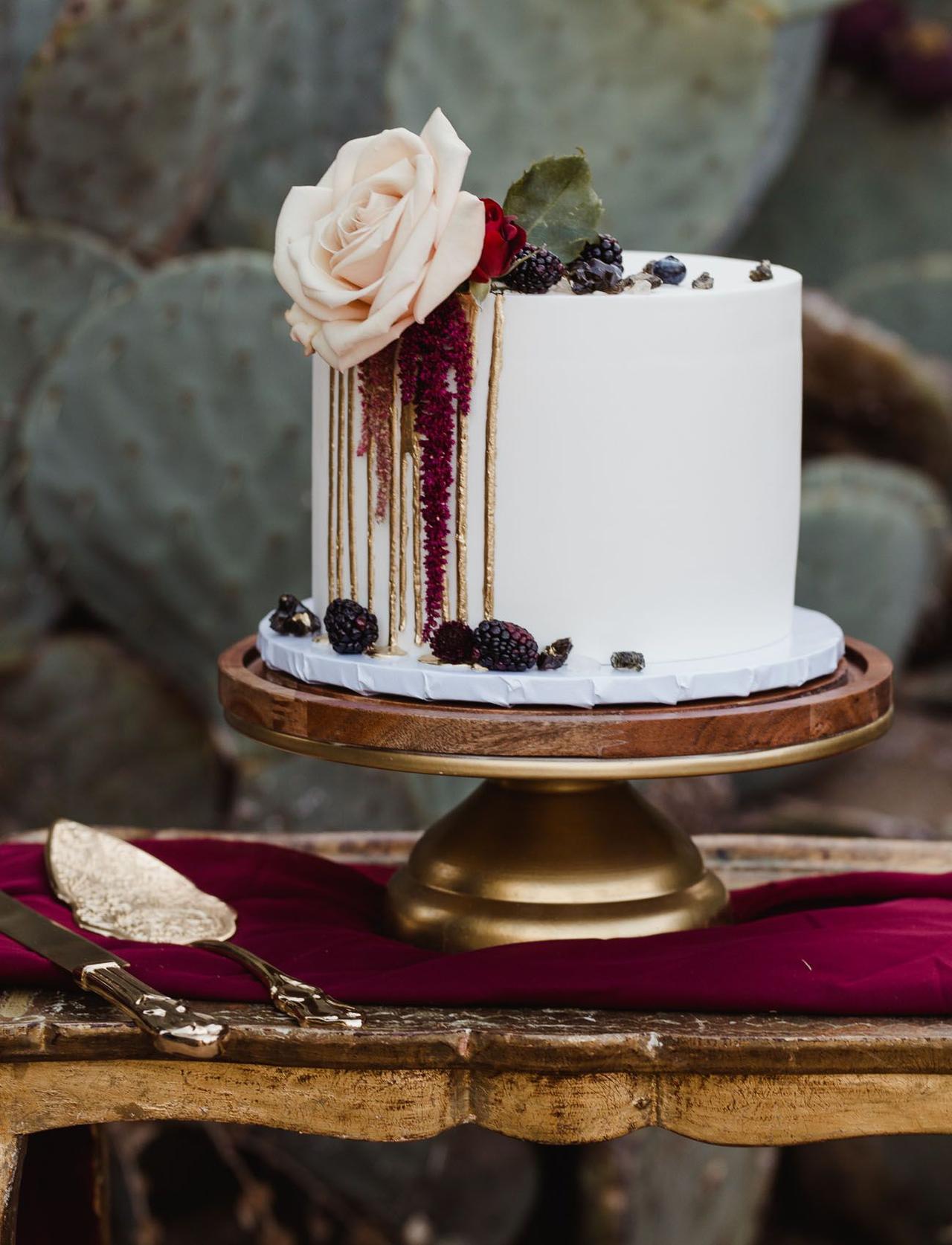 For a cool take on the drip wedding cake look, keep the embellishment to just one section of the cake. We love that this cake uses metallics and a deep red to make an impact without going over the top.
3. Small Ruffled Wedding Cake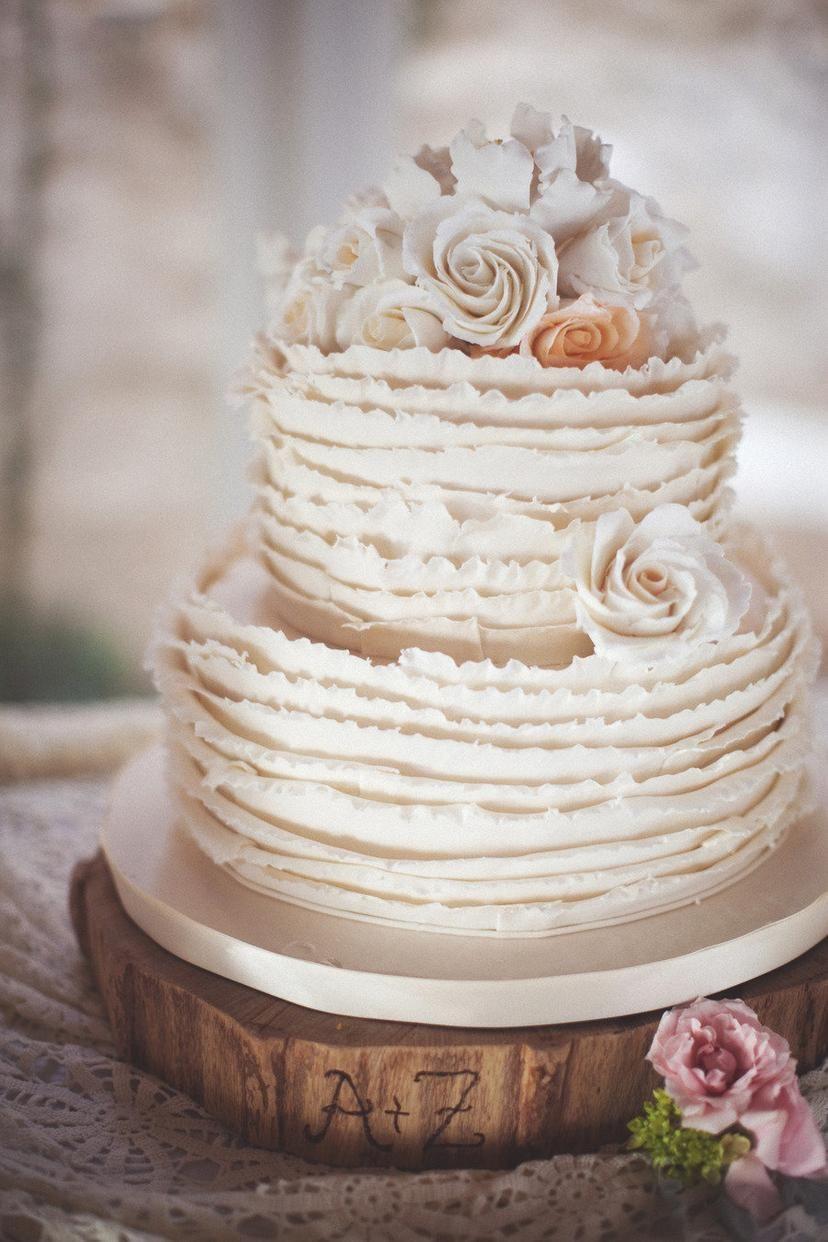 Having a textured cake is a great way to add interest. The intricately ruffled finish of this bake is just so pretty.
4. Small Buttercream Wedding Cake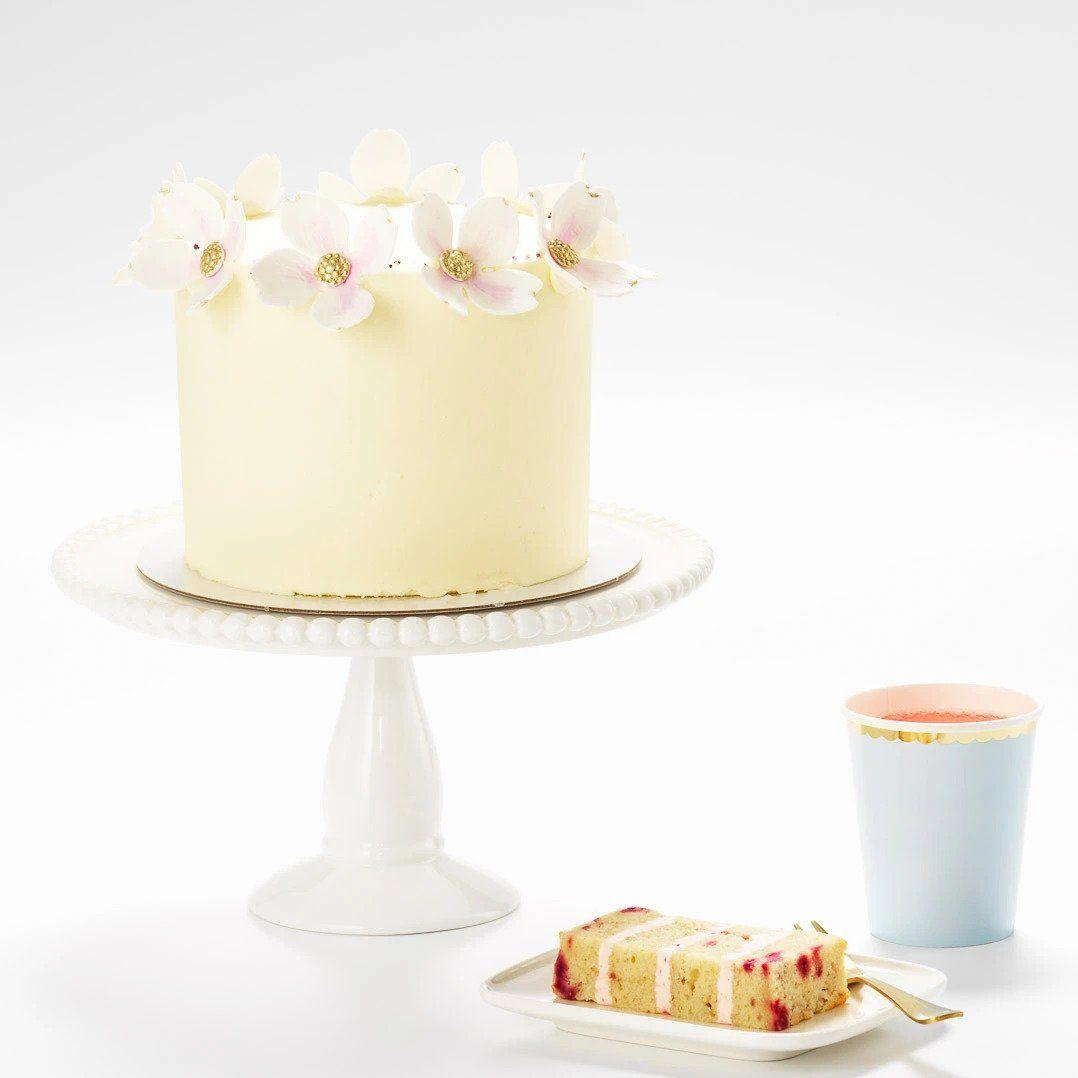 Renowned cake designer Rosalind Miller's ready-to-order cake range, Confection by Rosalind Miller, contains some utter delights - like this enchanting buttercream cake. It's available in 14 and 26 portions, and flavours including vanilla, lavender and rose.
READ MORE: 63 Incredible Wedding Cake Ideas to Inspire You
5. Fondant Fancy Small Wedding Cake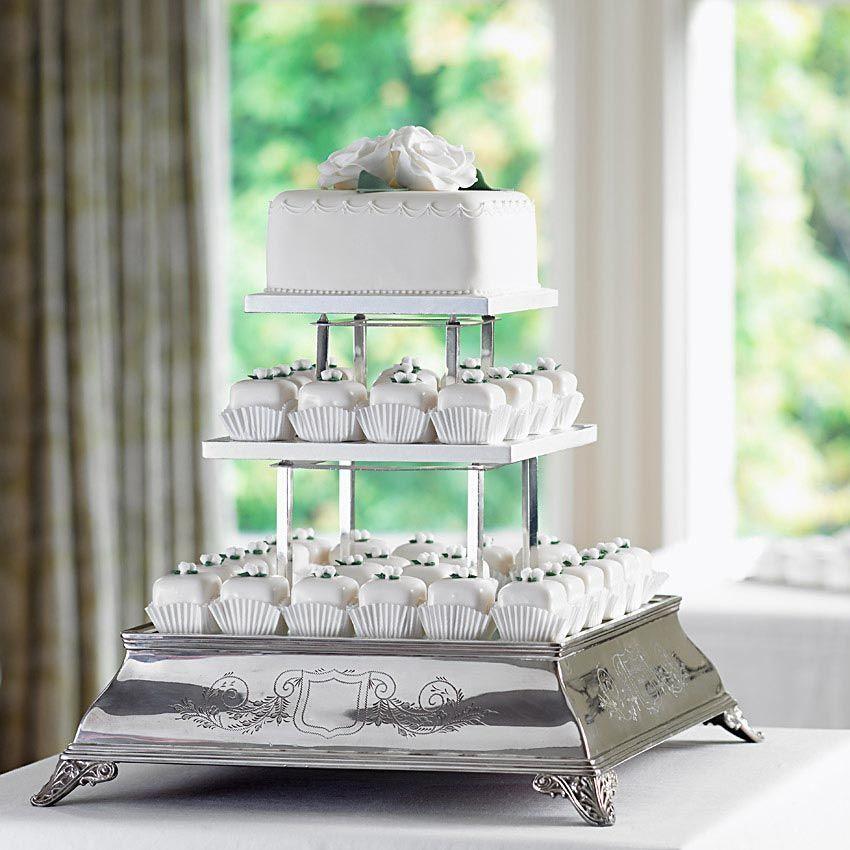 Yorkshire's Bettys tearooms are justly famous for their delicious everyday cakes - and they also do wedding cakes for delivery, like this fondant fancy confection. There's a top tier, so you can do the traditional cake cut if you wish, and then hand out individual fondant fancies to your guests.
6. Minimalist Small Wedding Cake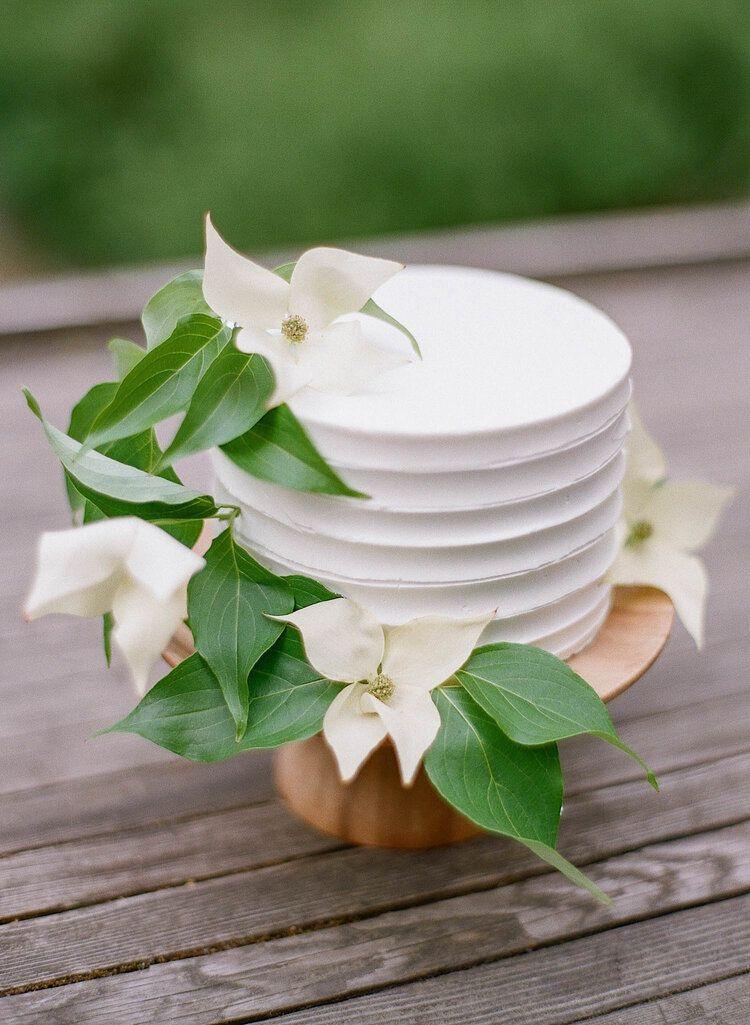 A simple cake can be so elegant. The textured icing on this small bake and the fresh blooms make it feel special yet still pared-back.
7. Pink Piñata Cake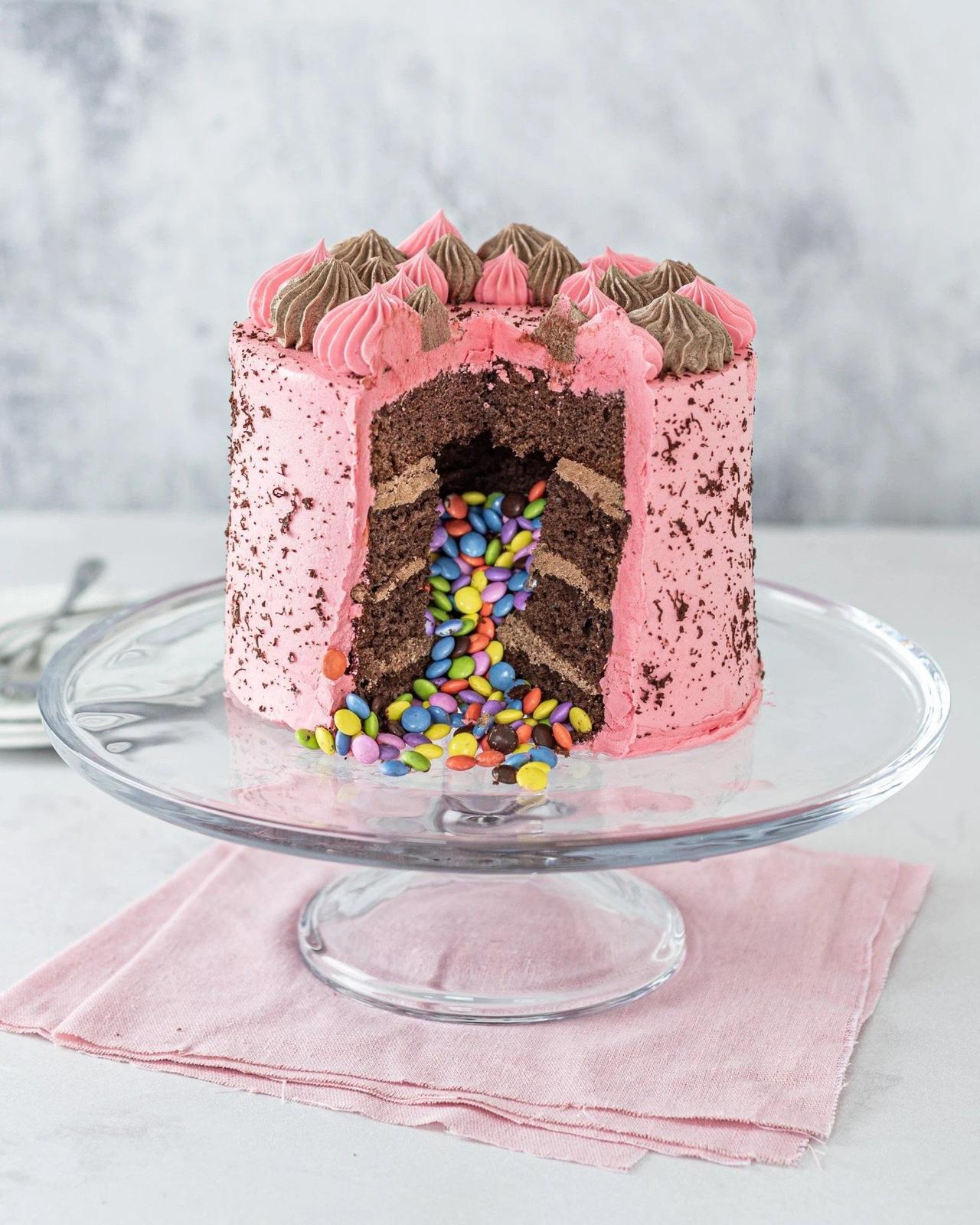 Inject some fun into your wedding with this quirky piñata cake from Patisserie Valerie. You get 6-8 portions, and at £29.95, it won't hurt your wedding budget.
8. Unicorn Small Wedding Cake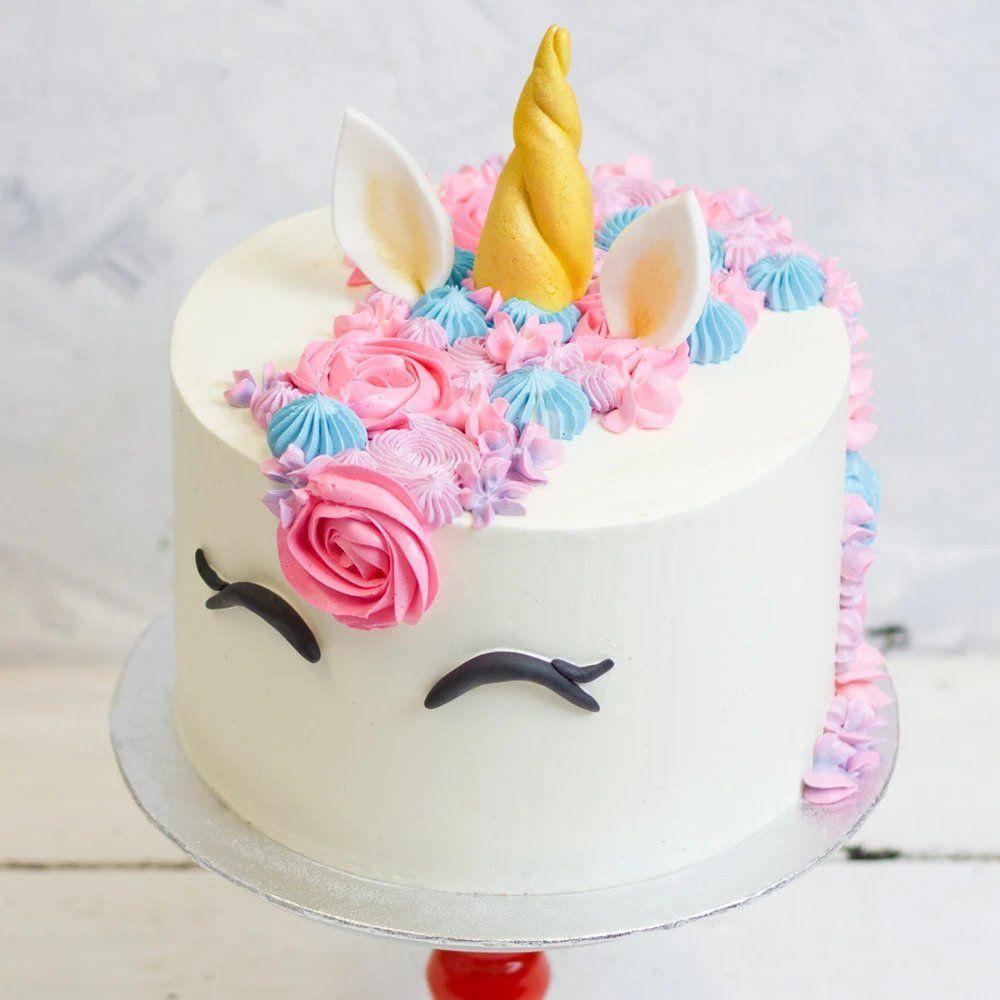 Who says you can't go all-out with a small wedding cake? Flavourtown Bakery's Mythical Mane Unicorn Cake is a feast for the senses: the decorations are so eye-catching, and it's made of vanilla funfetti sponge with meringue buttercream. It's available in three different sizes, with the largest giving you 34 portions.
READ MORE: 22 Cute Wedding Sweet Table Ideas (& How to Create Your Own)
9. Small Marble Wedding Cake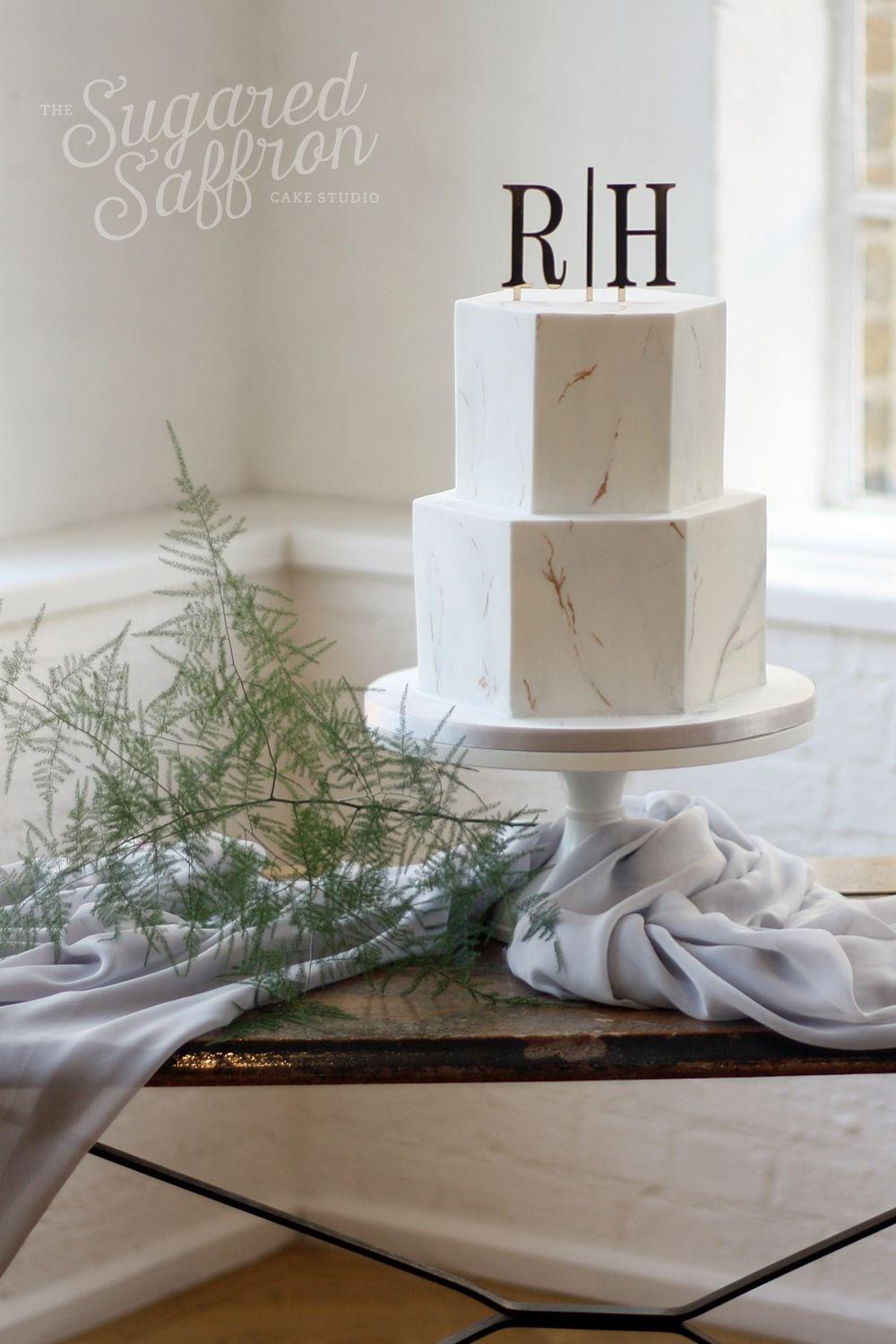 You can still play with shapes and textures if you're having a smaller wedding cake. The Sugared Saffron Cake Studio specialise in bespoke cakes, and can create some cool and unusual designs, like this stunning hexagonal two-tier bake, which would feed around 60.
10. Small Naked Wedding Cake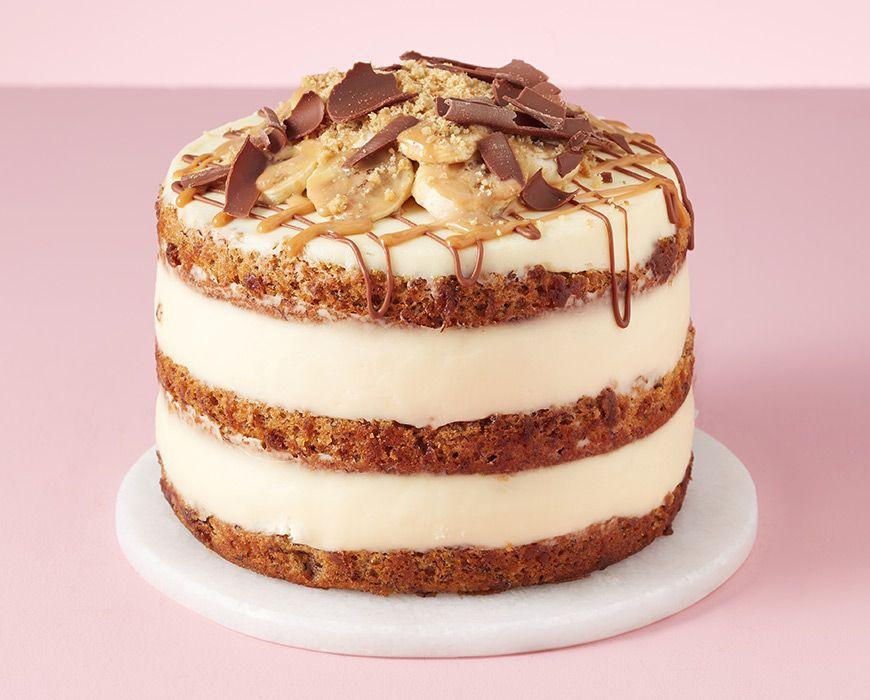 Naked wedding cakes are usually associated with vanilla, but you can get creative with your flavours, like this banoffee bake from Lola's Cupcakes - the largest size feeds up to 50 and the smallest 6.
11. Multiple Single-Tier Cakes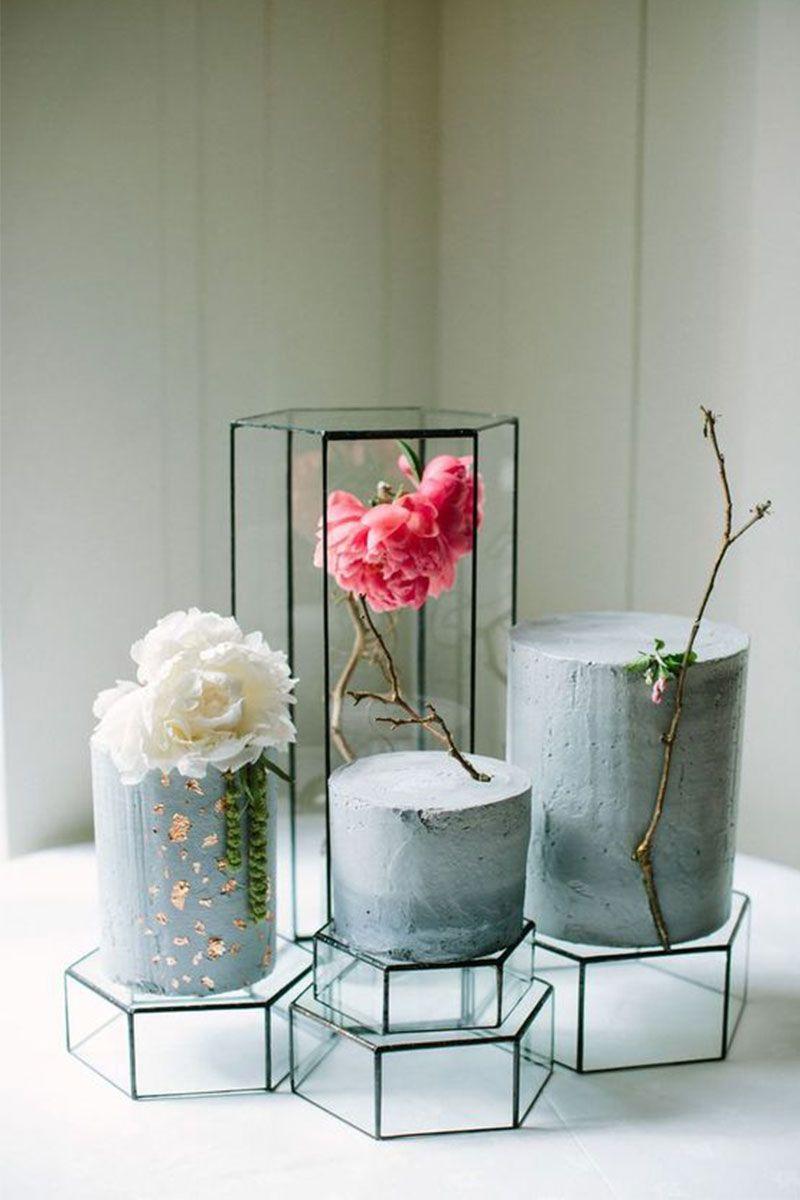 An easy way to create an opulent feel is to have multiple single-tier wedding cakes, linked by a common colour or style.
12. Ornate Single-Tier Wedding Cake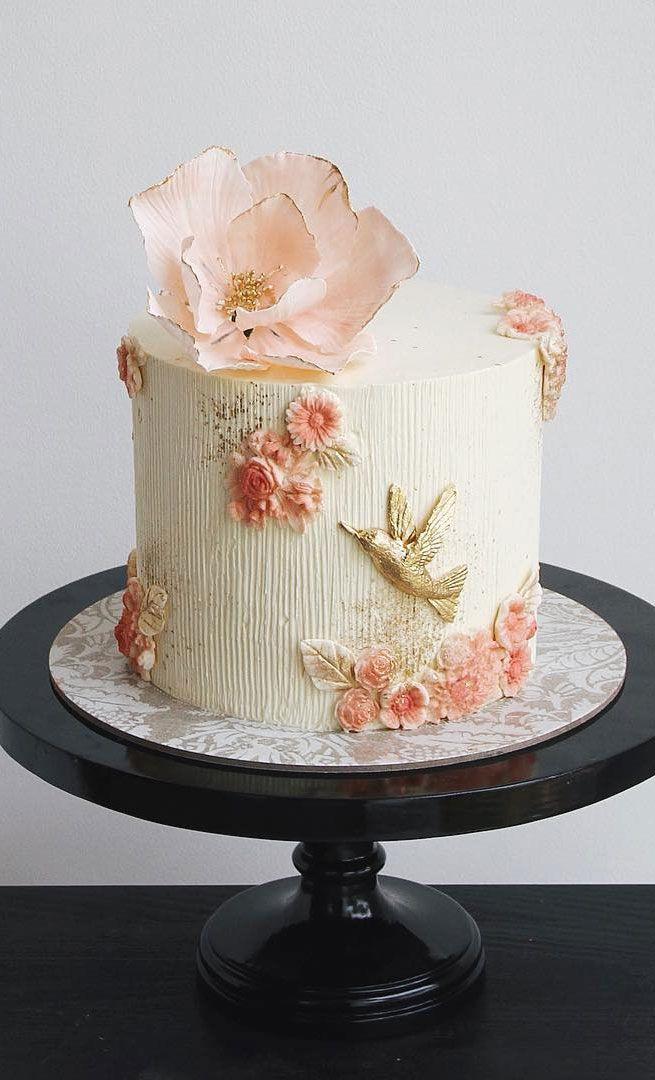 Small wedding cakes can still be showstoppers, particularly if you choose a design with intricate sugar work. Add some metallic touches for an extra shot of opulence.
READ MORE: 45 Stunning Floral Wedding Cakes
13. Cookies & Cream Oreo Small Wedding Cake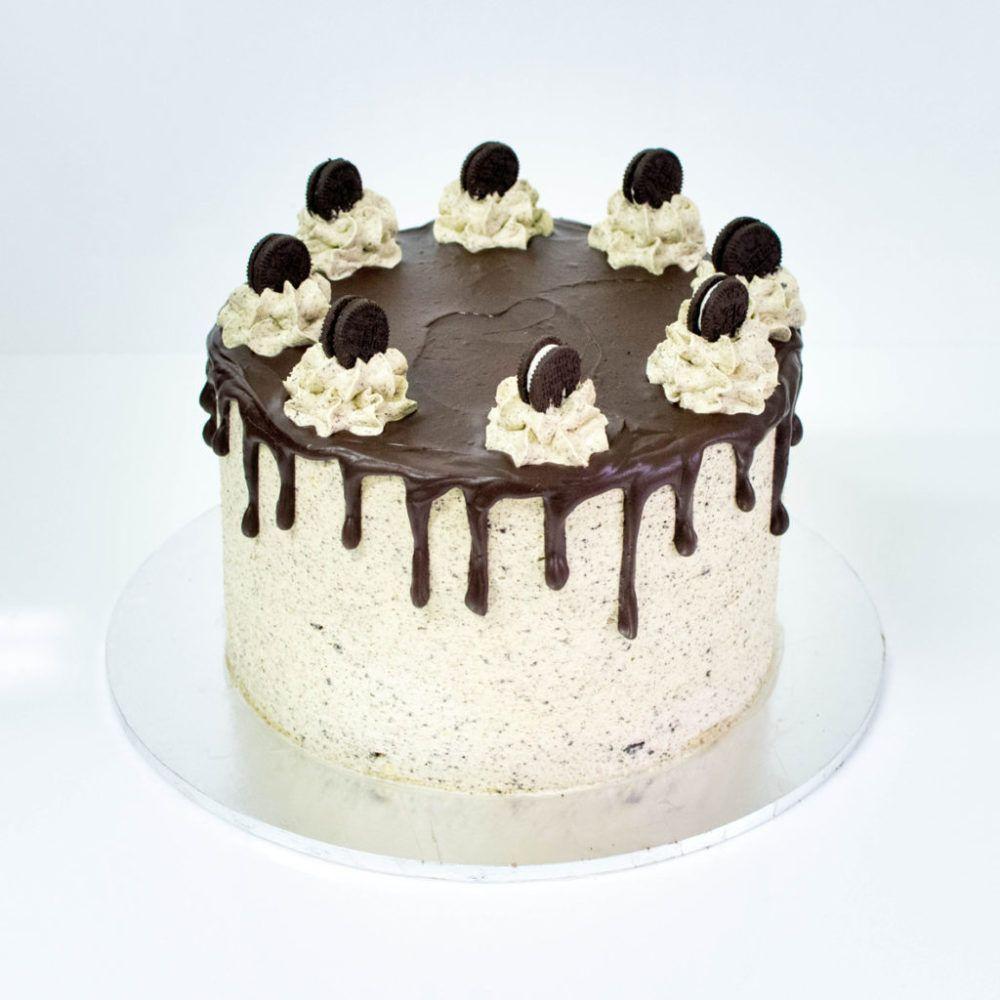 This little beauty from Manchester-based Alex's Bakery shows how crowd-pleasing confectionery can work so well as the basis for a wedding cake. They also have a Nutella and Kinder Bueno cake and salted caramel with Rolos.
14. Rainbow Small Wedding Cake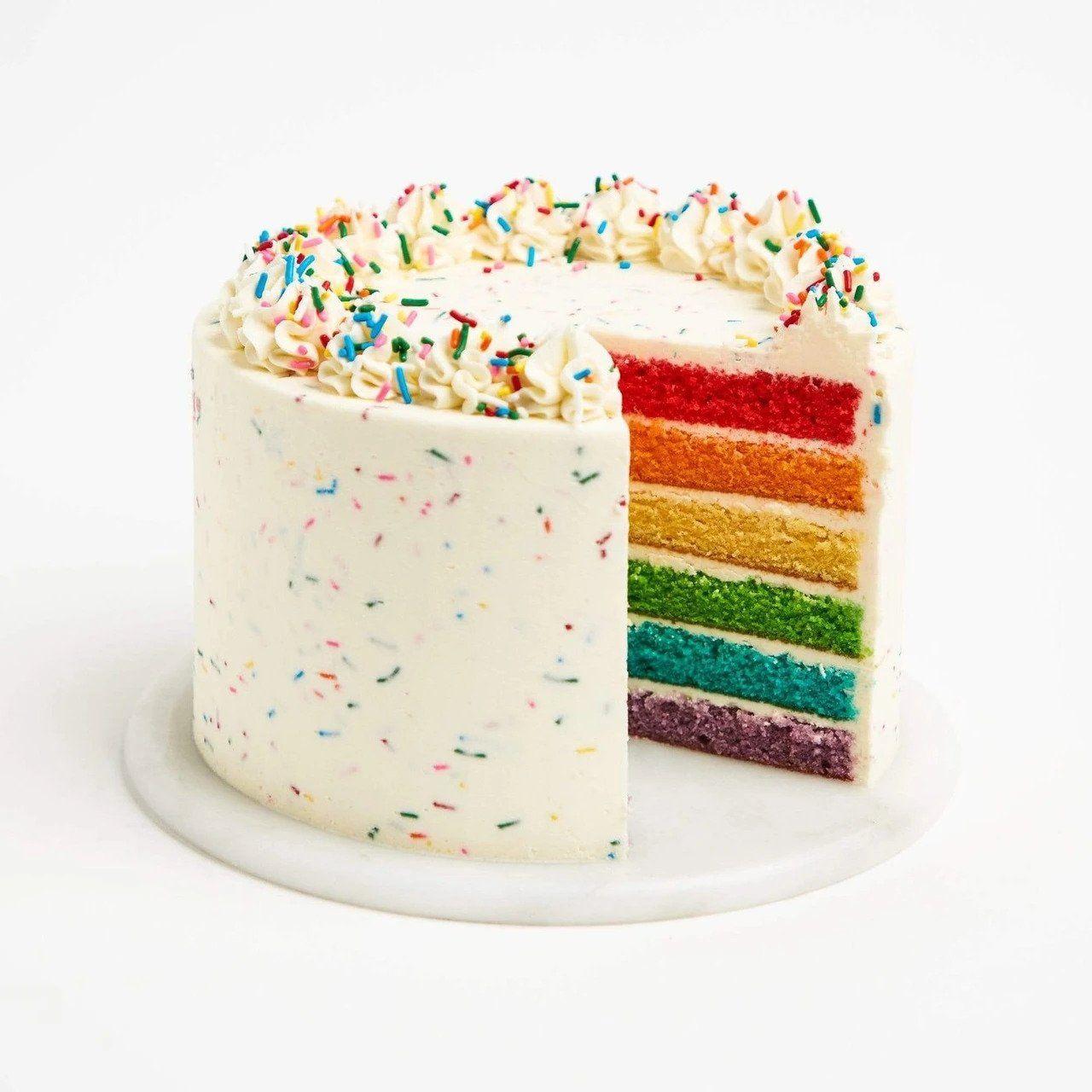 One of the advantages of having a smaller wedding is that there's no danger of guests missing an important moment - like the cake cutting - because they're stuck at the back. Give them something to marvel over with a stunning rainbow sponge, like this wonderfully pretty cake from Crumbs & Doilies.
15. Small Cheese Wedding Cake
Cheese wedding cakes are ideal if you prefer savoury to sweet. The Fine Cheese Co. have a bijou version of their larger cheese towers, with four different cheeses, which serves 20-30 people. Don't forget the crackers!
16. Boho Small Wedding Cake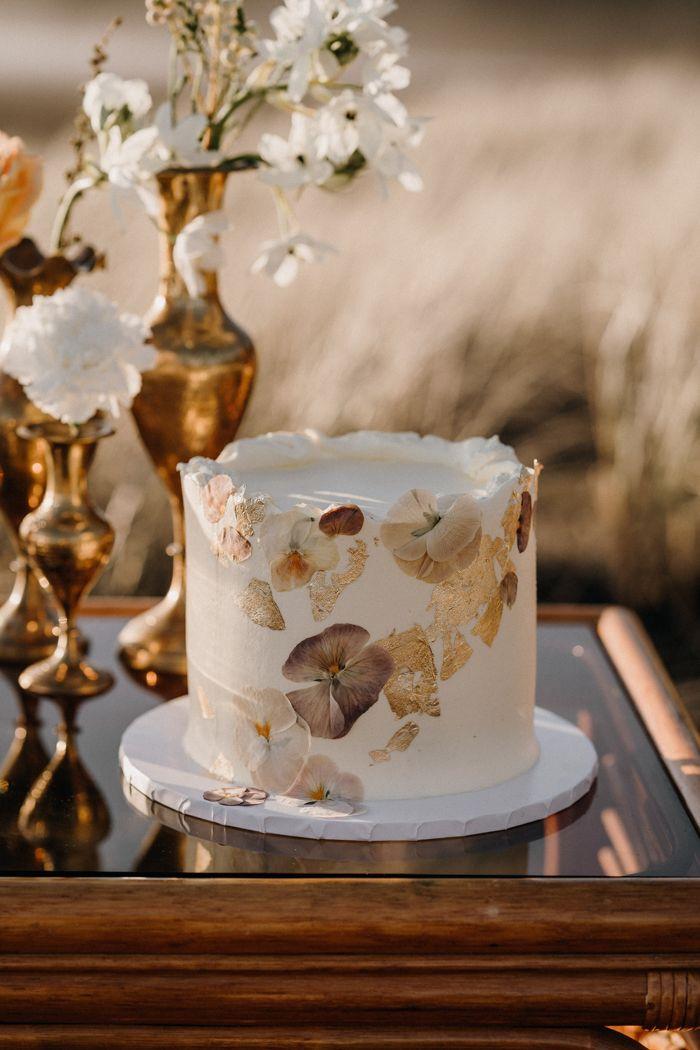 Add some boho flair to your cake design with pressed flowers in muted shades alongside touches of gold.
READ MORE: The Most Beautiful Boho Wedding Dresses
17. Individual Small Wedding Cakes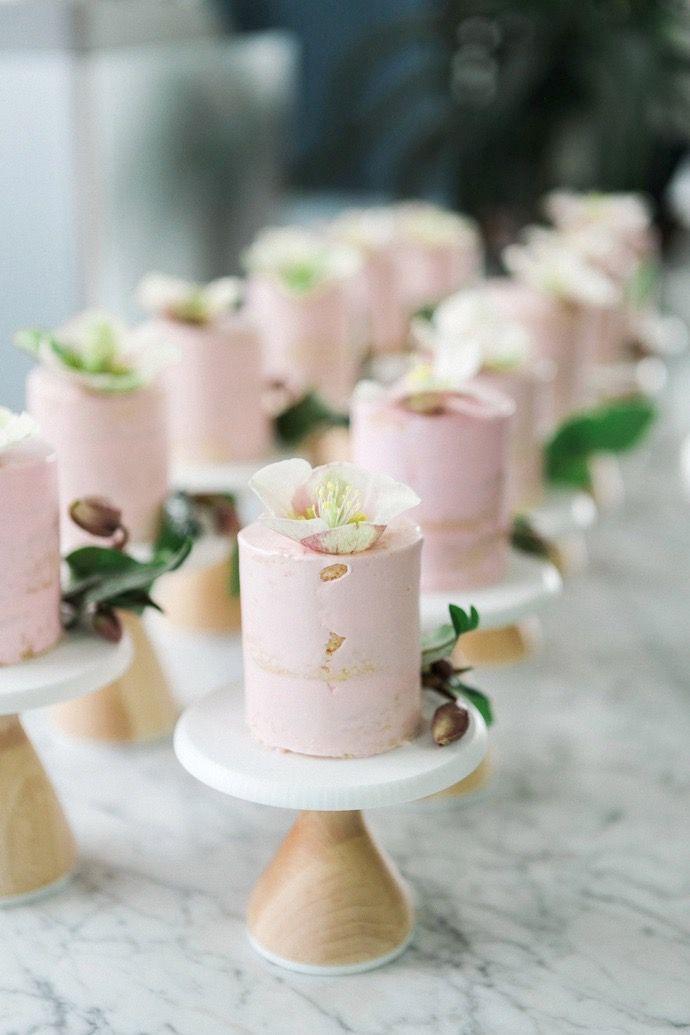 At a smaller wedding, you can afford to really treat your guests - for example, by giving them each a beautifully crafted individual mini cake. You can still have a larger version for cutting if you want to follow the tradition.
18. Vegan Cake Truffles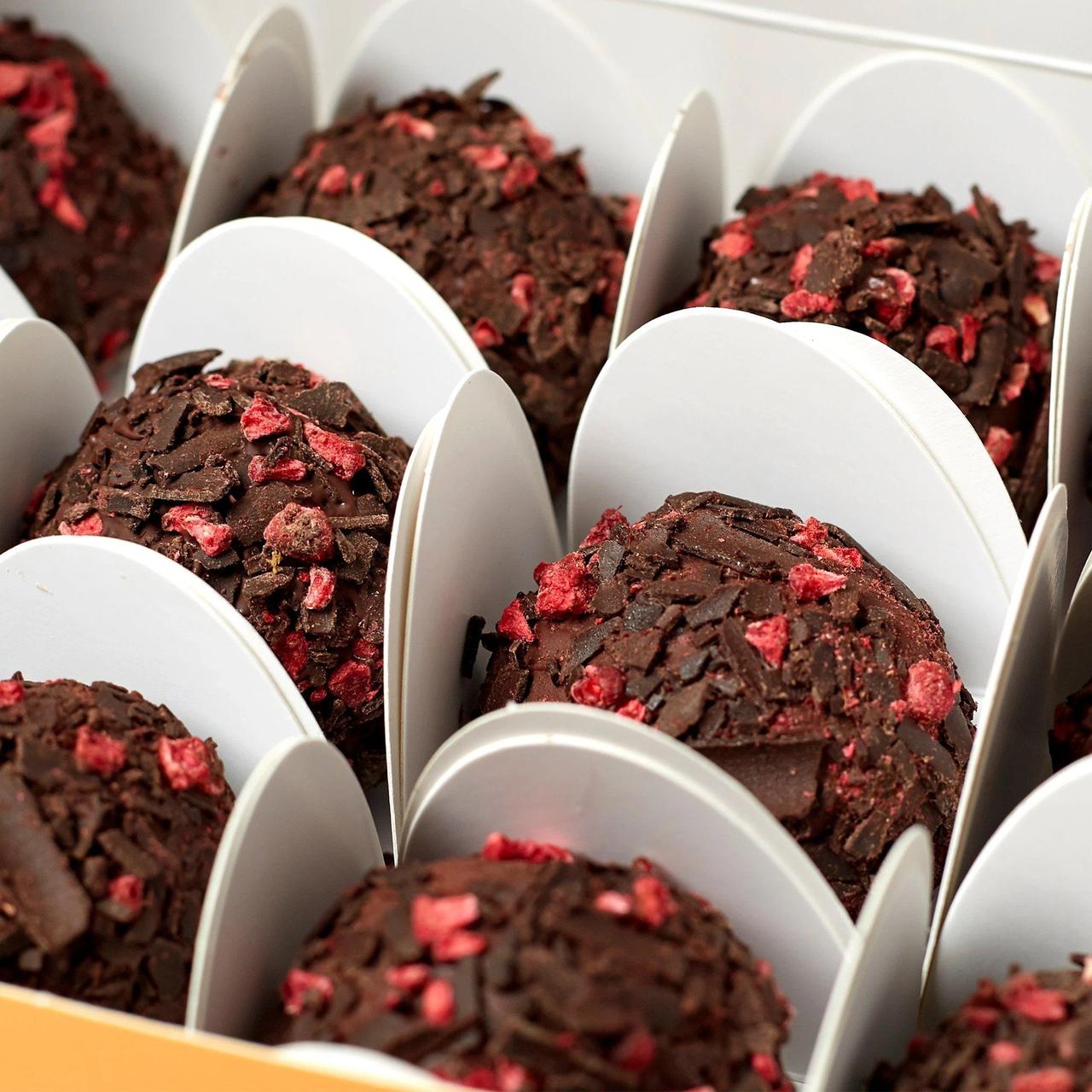 Individual mini cakes can do double duty as favours. These Cutter & Squidge cake truffles with chocolate and raspberry are suitable for vegans.
19. Small Wedding Cake with Flowers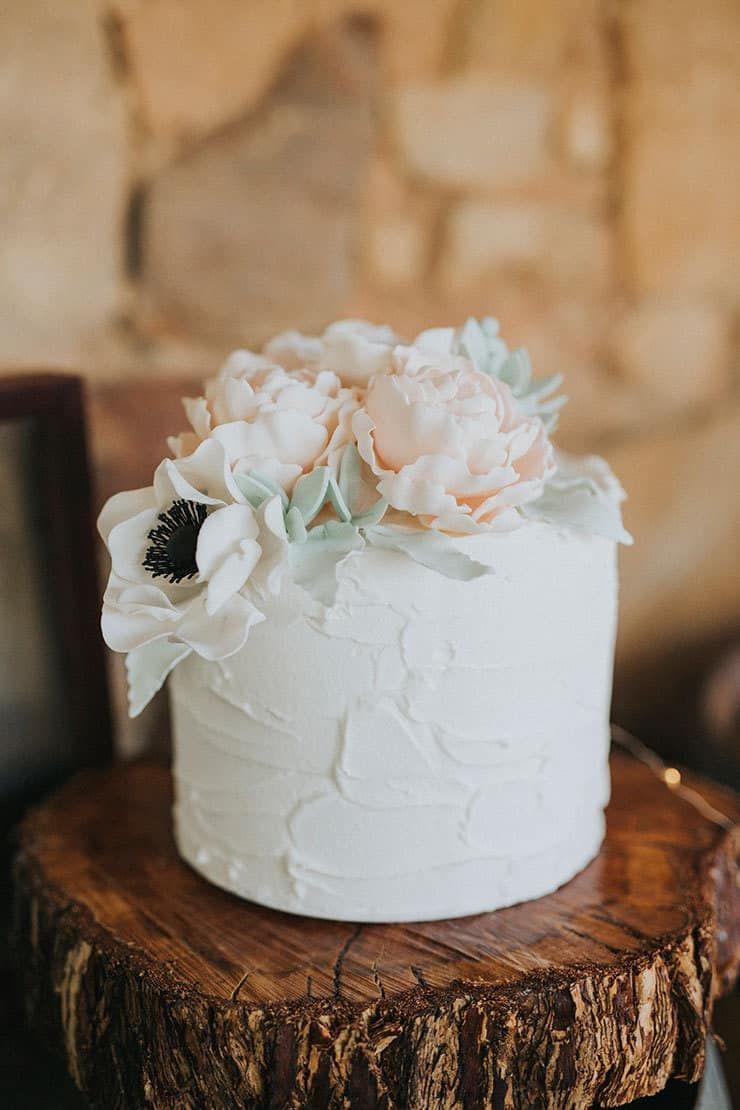 The classic way to add interest to a white cake is by using flowers, either fresh blooms or intricate sugarwork.
20. Simple Small Wedding Cake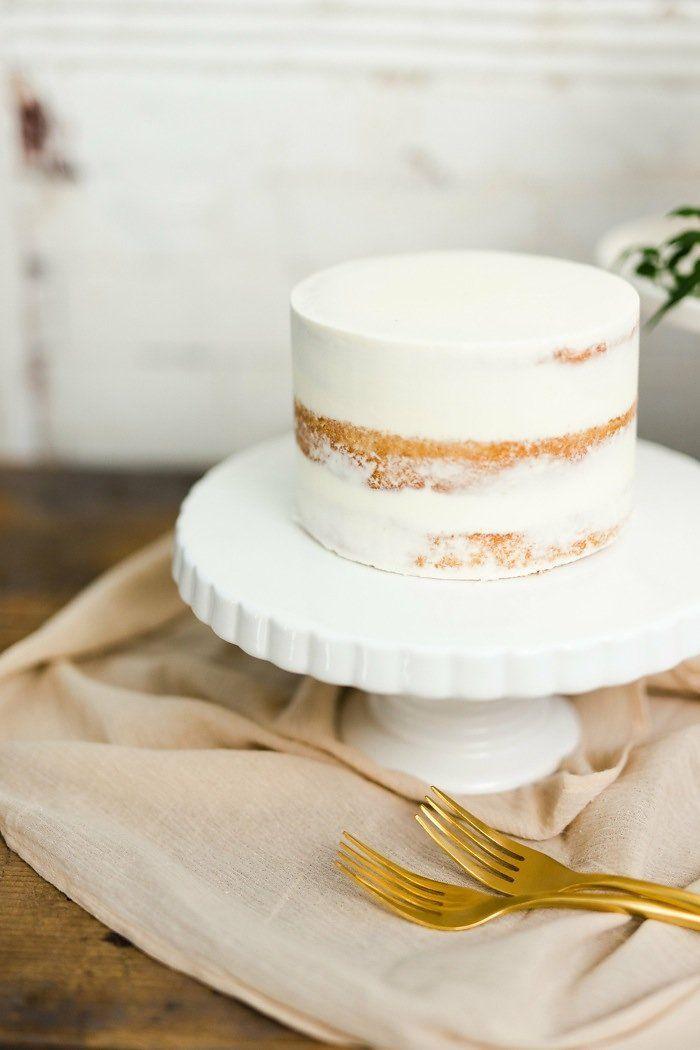 Sometimes the lightest of touches works best. There's nothing to say you have to add decorations to your cake - as here, simplicity can make its own statement.
21. Square Small Wedding Cake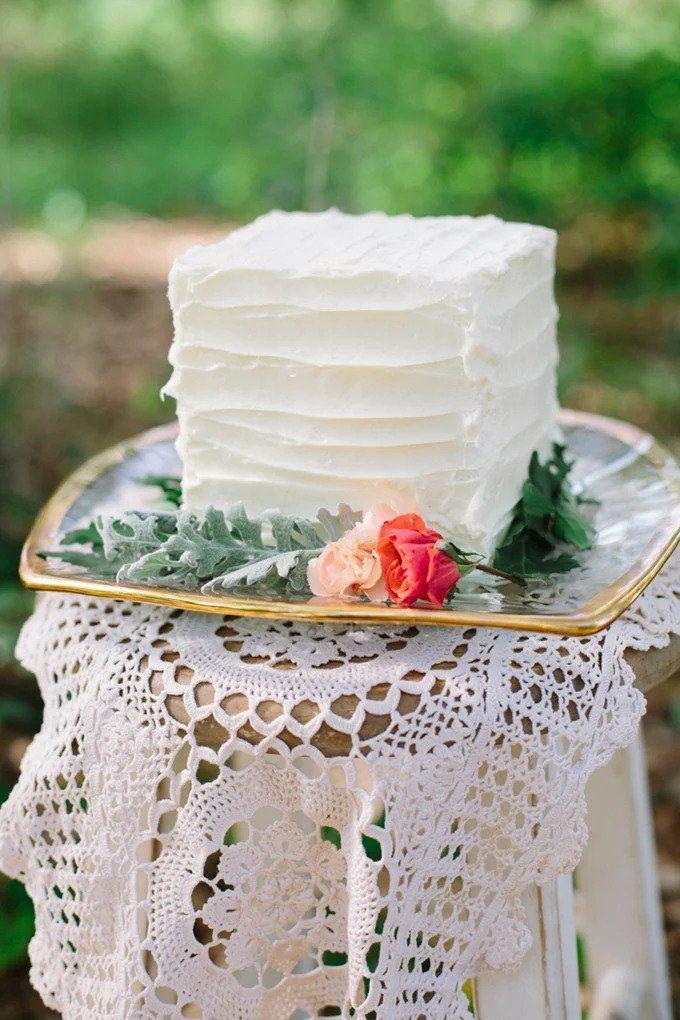 Of course, wedding cakes don't have to be round. The unusual square shape of this cake makes it striking, even though is has minimal decoration.
There are so many ways to make an intimate celebration feel extra-special. Check out our guide to the stylish small wedding ideas for an intimate day.