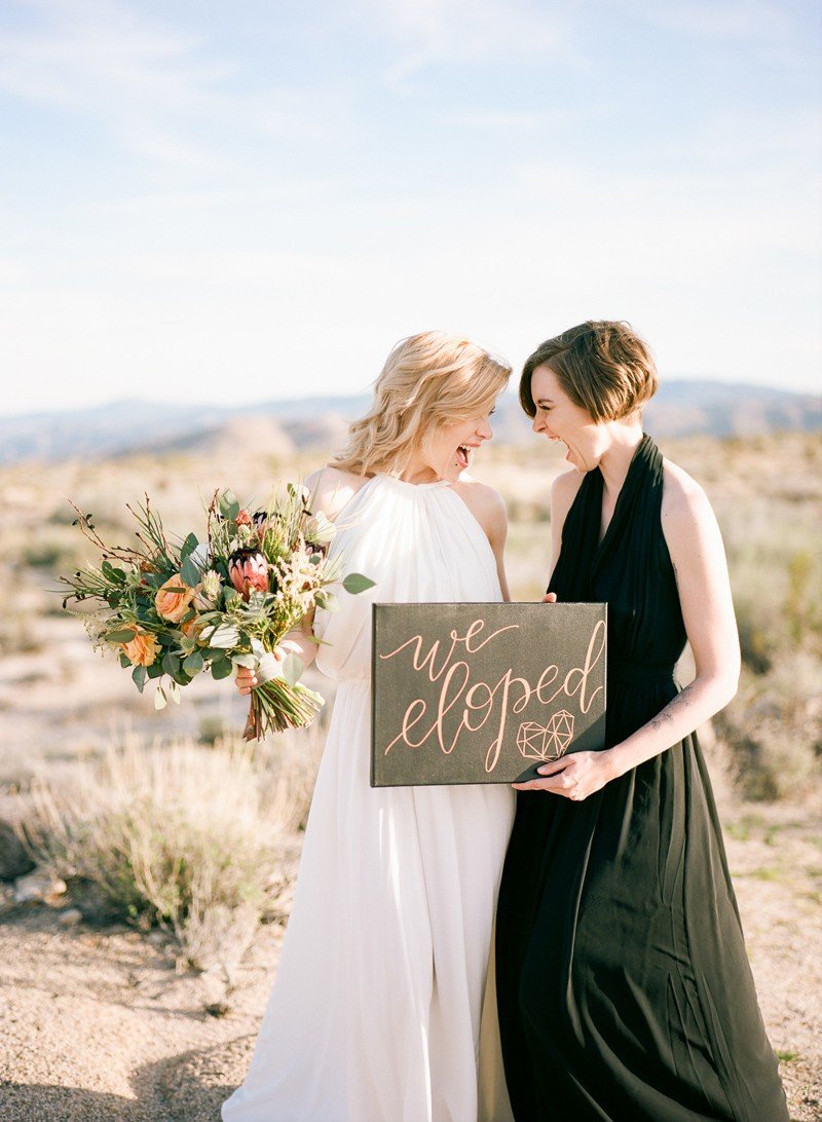 It's becoming more and more popular for couples to elope instead of having a big wedding day, whether that's in the UK and jetting off abroad. In Gretna Green alone, more than 3,000 couples elope every year.
There's plenty of reasons – from saving money to avoiding family politics – why you might choose to have a personal ceremony with just the two of you (plus witnesses).
Image: Pinterest
But what does it really mean to elope? Which destinations are the best for eloping? Are there any planning services to help us elope? What do you wear to elope? What will our families say?
We've got your complete guide to elopement so you can make the best choice for you.
What Does It Mean to Elope?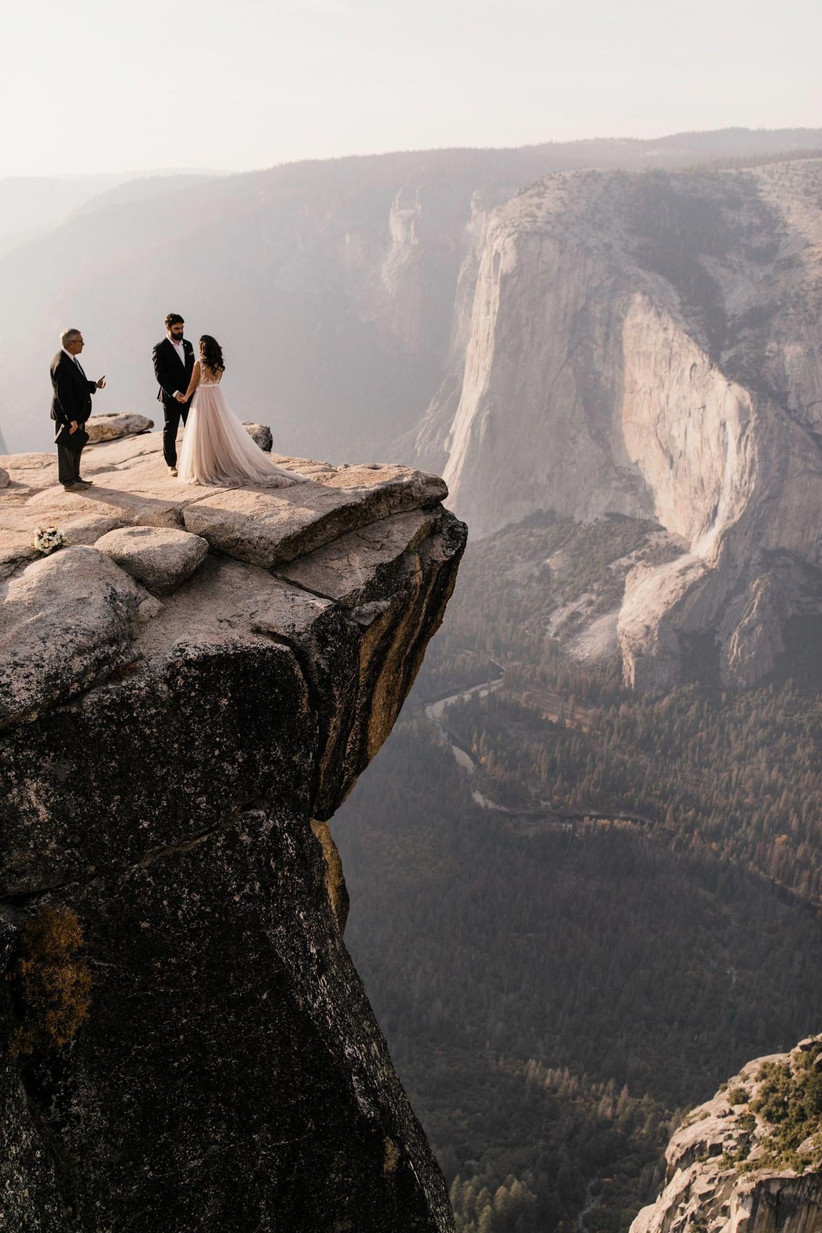 Image: Pinterest
Forget the outdated idea of young couples sneaking off to Gretna Green or drunkenly doing a Ross and Rachel at a chapel in Las Vegas. While the technical meaning of eloping is to "run away secretly in order to get married", there's lots more nuance today to the definition.
The new understanding of elopement is more accurately a couple travelling somewhere to legally get married, without telling or inviting any/many of their friends and family. It's quicker, more informal and definitely romantic, but unfortunately you need to be prepared that it isn't quite as easy as it looks in the films.
READ MORE: Everything You Need to Know About Getting Married Abroad 
After that, it's pretty much up to you how you elope. You can elope in the UK or abroad. You can have informed your families beforehand or not. You can have a few friends with you as witnesses or do it completely in secret, just the two of you. You can have a no-frills elopement or follow it up with a huge party when you're back home. It can be spontaneous or planned.
Don't worry if that sounds a little overwhelming or confusing. You'll probably already have a feeling whether a big wedding bash is right for you and this guide can help solidify your gut instinct.
Why Do Couples Elope?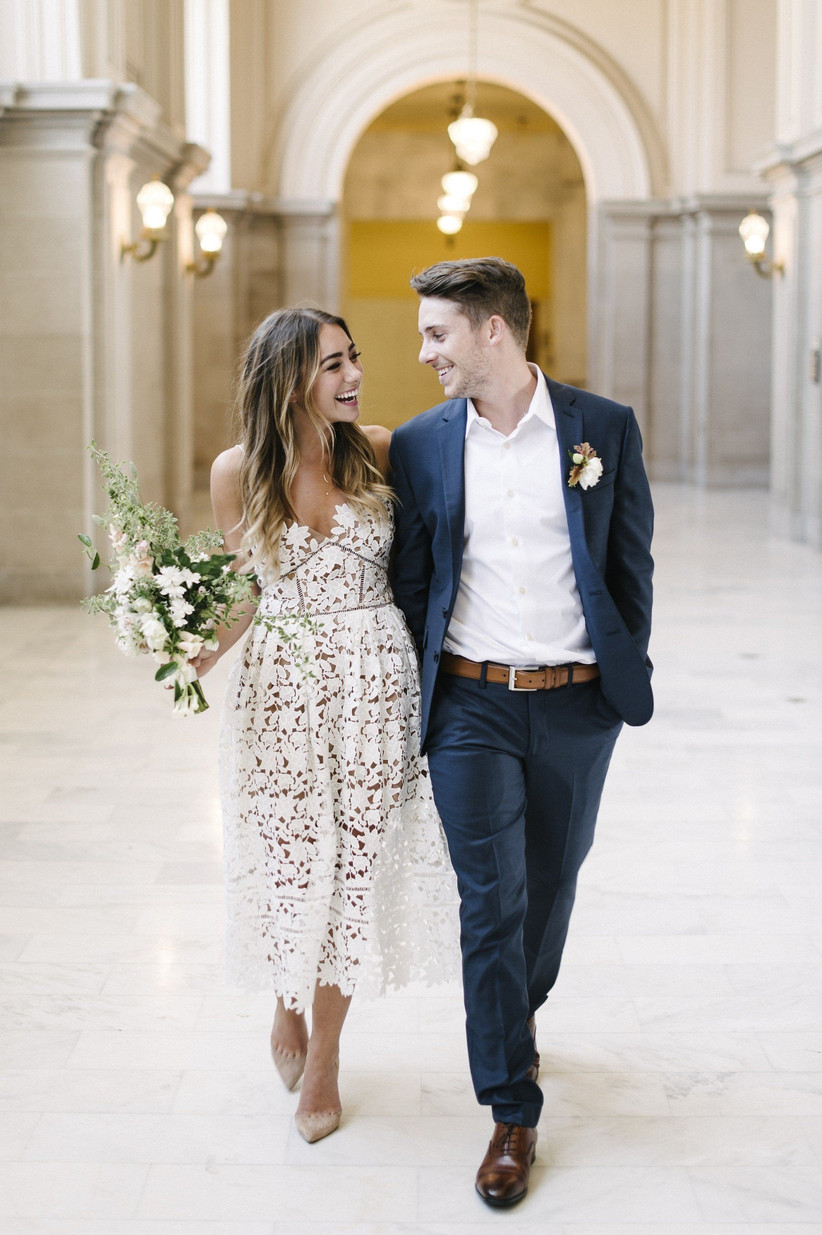 Image: Pinterest
It's a big decision to ditch tradition and elope, but there are lots of really positive reasons couples are doing so.
1. You Want to Save Money
The average UK wedding now costs just over £32,000. If you're saving for a house deposit, raising a family, or don't earn a lot, saving yourself tens of thousands of pounds can be very appealing. Even factoring in the cost of travelling abroad and you'll be in pocket. An elopement in the UK is likely to cost hundreds not thousands – in Gretna Green, an elopement package including a photographer starts from £470!
2. You Want to Avoid Family Politics
This doesn't mean you don't get on with your family. It could be that you and your partner can't decide on whose family to marry near, one set of parents might live abroad and not be able to make the trip, or inviting certain members of the family might cause drama with others.
READ MORE: How to Uninvite Wedding Guests
3. A Traditional Wedding Doesn't Make Sense to You
Some aspects of the traditional wedding ceremony, such as being given away, the white dress or even being the centre of attention for an entire day, just don't work for some couples.
4. You're Not the Planning Types
No denying it, wedding planning is stressful. Not many of us have the experience planning a party for 100+ guests nor do we want that responsibility. You can hire an elopement service to take away all the fuss of organising a wedding, but it's also pretty simple to do yourself. It'll also save you a heck of a lot of time, and you can be married within the month rather than the average 13 month planning process.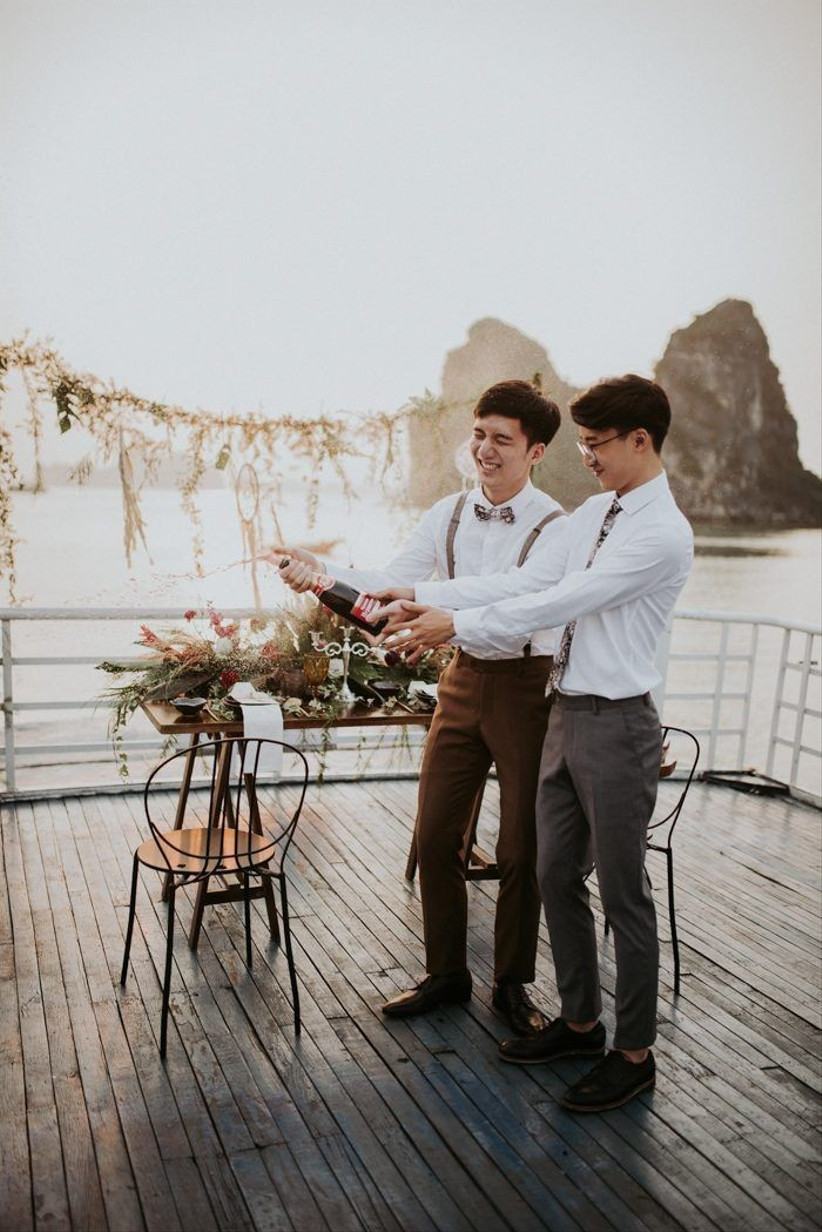 Image: Pinterest
5. You're Marrying Later in Life or Having a Second Wedding
Maybe you've already had the big wedding once. Maybe you both have children and you'd just like it to be you and your kids. Maybe you just want a smaller, simpler affair.
6. You Can Make the Day More of an Event
You don't necessarily have to save all the money from not having a huge party; you can spend it on you! Combine your elopement with your honeymoon and splurge on fancy hotels, expensive meals, bucket-list experiences and a whole new honeymoon wardrobe. An elopement can still be extraordinary.
READ MORE: 19 of the Best Beach Wedding Destinations in the World
7. You Get to Share a Special Secret
Until the time you decide to tell family and friends, there's a really special time that no one knows you're married except you. That secret can be precious and sacred for some couples.
8. You Still Want a Legal Marriage
Whatever naysaying grandmothers might say, an elopement is just as meaningful, legal and valid as a big white wedding in a church or licensed venue. Eloping is an excellent alternative to going to your local registry office too. It is as unique, individual and memorable as you make it.
What are the Legalities of Elopement?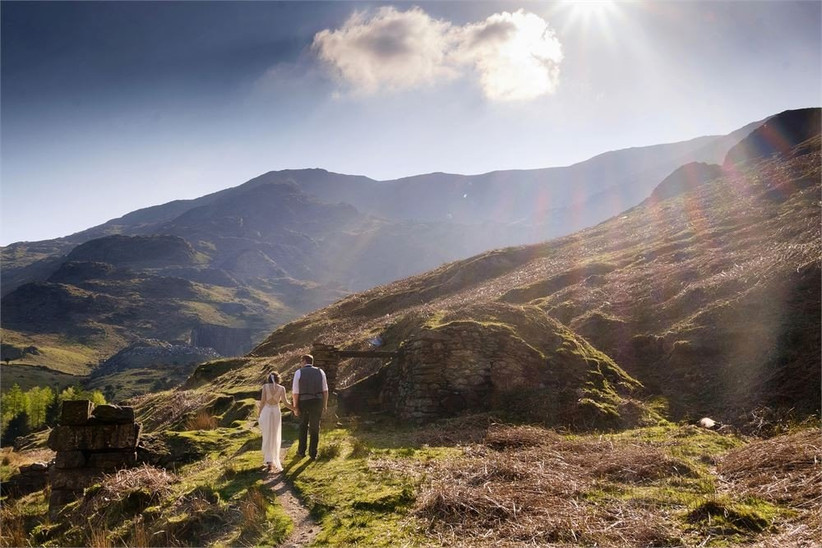 Image: Weddings by Annabel
Eloping in the United Kingdom
You can choose to have either a religious or civil ceremony. To get married or form a civil partnership in England or Wales, you must:
Be 16 years or over (you'll need permission from your parents or guardians if you're under 18)
Not already be married or in a civil partnership
Not be closely related
Be a British Citizen, have indefinite leave to remain in the UK, or have a valid permit or visa to marry if you're a foreign national
Different rules apply in Scotland (e.g. where parental permission isn't needed under 18) and Northern Ireland, so make sure you read the laws carefully.
We hate to break it to you but you can't elope quite as spontaneously as you might think. Regardless of which part of the UK you are marrying, you must 'give notice' to marry at the local registry office at least 29 days before, which includes details of your final venue. In the Church of England, the equivalent is having the 'banns of marriage' read on three Sundays at any point during the three months before your marriage. Once you've given notice you most hold your ceremony within 12 months, but you cannot marry with less than 29 days' notice.
To give notice, you'll typically need to:
Pay a fee, usually £35 per person
Make an appointment at a local register office (and have lived in that registration district for the past seven days)
Have the details of the final venue of your ceremony
Bring a valid passport, UK birth certificate or national identity card from the EU, EEA or Switzerland
Provide proof of your address and of any name changes
If you've been married or in a civil partnership before, bring your decree absolute or former partner's death certificate
You can give notice outside the UK to marry in the UK if the country is part of the British Subjects Facilities Act (find a full list of countries here) and your partner is a UK citizen.
READ MORE: The Top 10 Spots to Marry Abroad
Eloping Abroad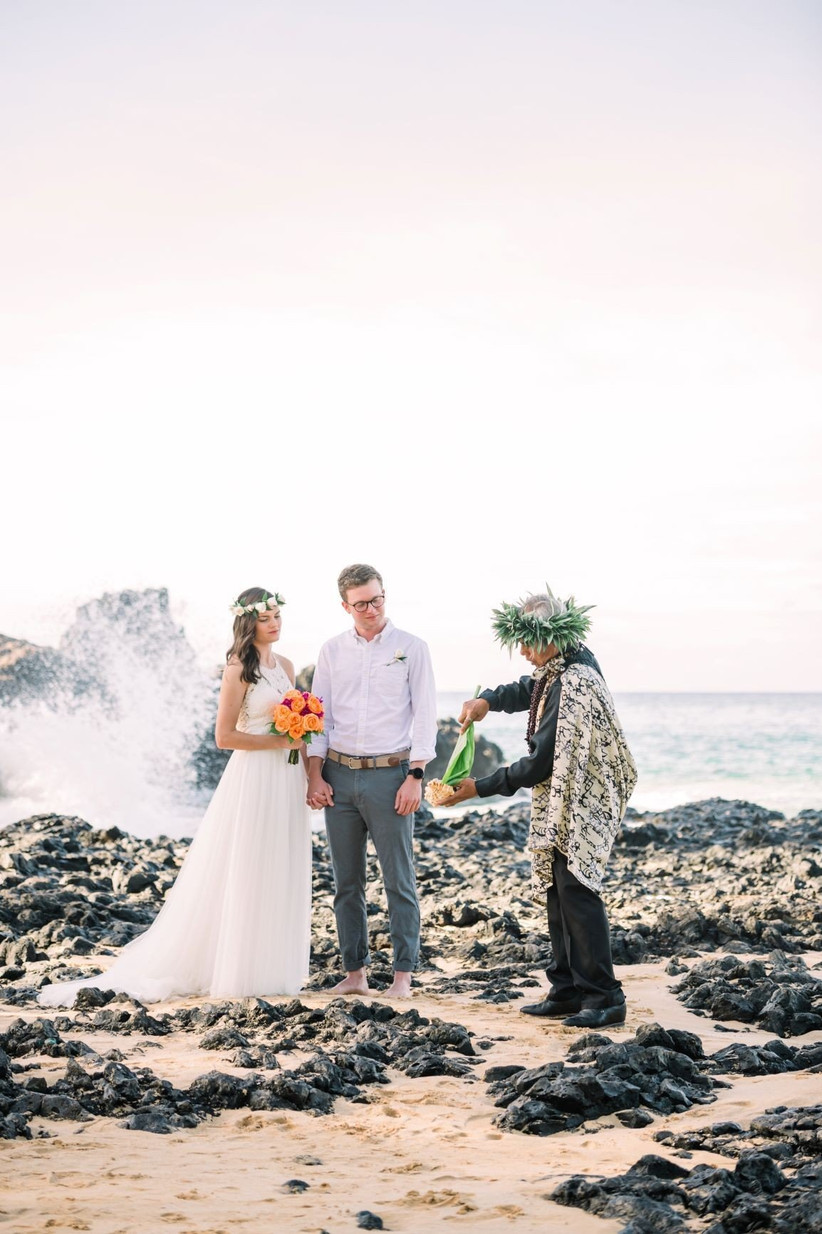 Image: Pinterest
Elopements abroad will be subject to the laws of that country. You can use this gov.uk tool to find out exactly what documents you'll need, any legal and residency requirements, and if the marriage will be legal under UK law. Be aware that certain countries, like Mexico, and some US states even require blood tests.
An experienced wedding planner – preferably living in the country you wish to elope to – may make dealing with paperwork and practicalities easier.
Same-Sex Elopements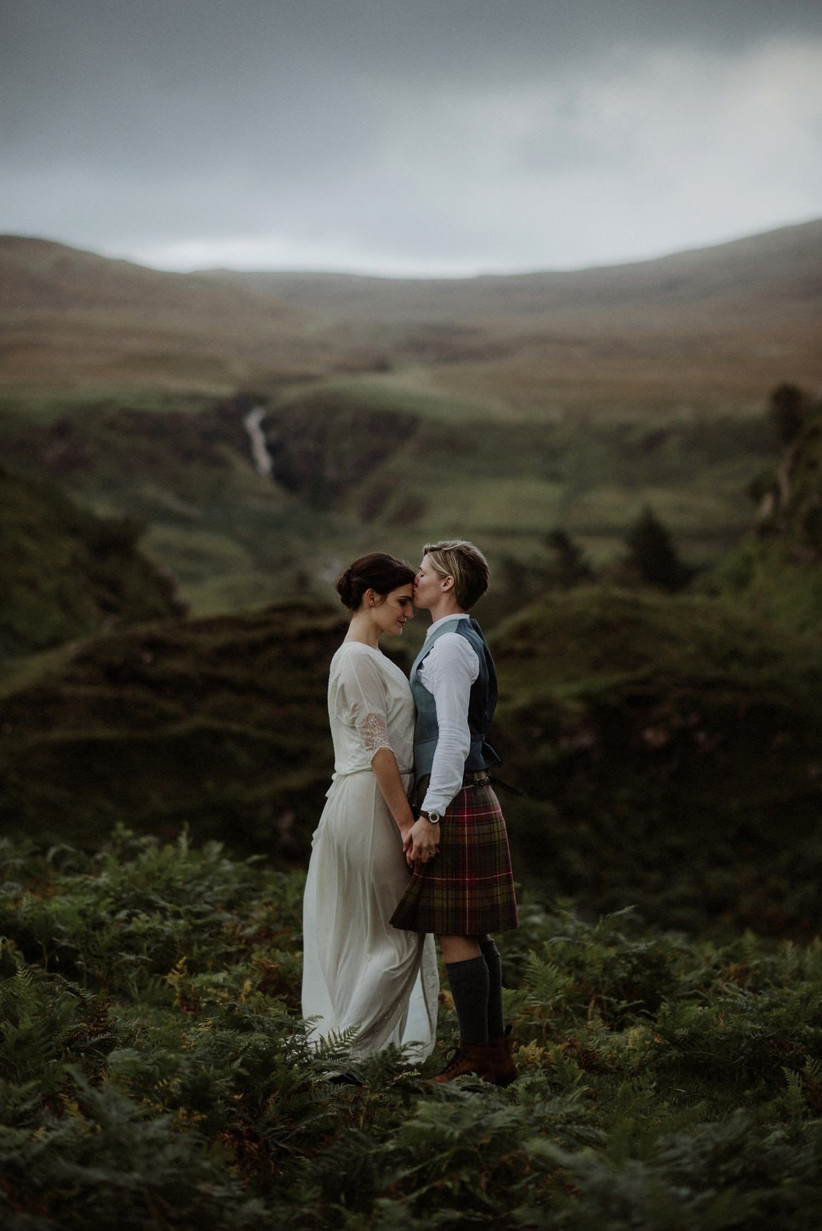 Image: Pinterest
If same-sex weddings or civil partnerships are legal in the country you're eloping to, you won't have a problem. In England, Wales and Scotland, same-sex weddings are legal so your marriage will also be valid when you return home. Note this isn't the case in Northern Ireland.
Where Can You Elope?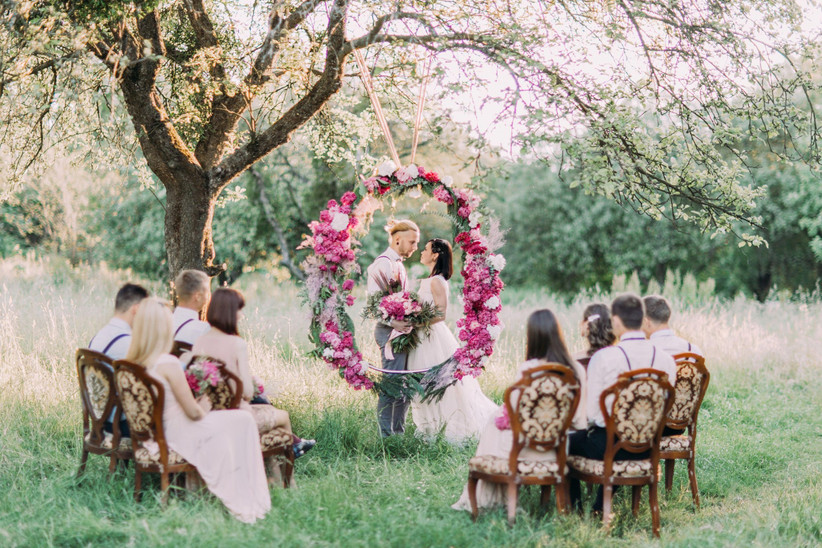 Image: Pinterest
It's not always easy for British citizens to marry in other countries, e.g. in France, residency requirements mean you must have lived in the country for 30 day prior to your marriage for it to be considered legal, which can make it difficult. However, destinations like the USA and the Caribbean are fantastic elopement destinations.
Explore our list of the 19 best destinations to elope around the world. One of the most popular is New York where there's only a 24-hour waiting period between getting your license and saying 'I do' in the Big Apple. In Barbados, you can marry on the same day you arrive in the country, while it's less than a day to process the license in the British Virgin Islands. In Antigua, you can stop off on a cruise, compete the form, pay the fees, find a marriage officer and you're done! Think outside the box too: Iceland, Australia, South America.
READ MORE: 17 Reasons to Marry in Italy
If you'd prefer a European elopement, easy countries include Italy, Gibraltar and Cyprus where there are no residency requirements. There are plenty of great venues that specialise in elopement packages in the UK too that are ideal for your private wedding day, like BoHo Cornwall, Millbrook Estate in Devon, Roulotte Retreat in Melrose, Scotland, and Nantwen in Pembrokeshire, Wales.
The Dos and Don'ts of Eloping
DO: Have a Reveal Plan
You'll have to tell everyone at some point. Announcement cards are a nice idea, as is a big party to celebrate with all your friends. Just telling your nearest and dearest might be enough for you. Remember that your close family will want to hear the news in person.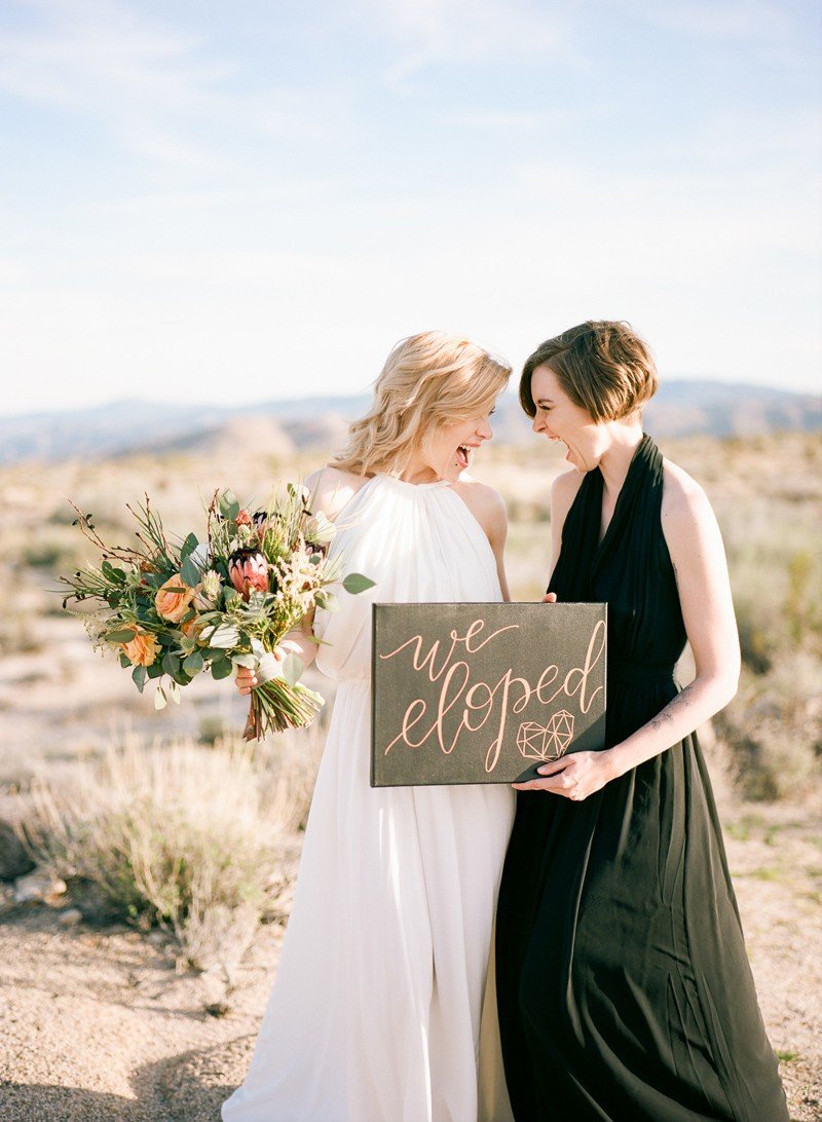 Image: Jessica Schilling Photography
DO: Prepare Yourself for Your Family and Friends' Reactions
You don't need to justify what you did to anyone – an elopment is about what's right for you as a couple. You do need to anticipate that it will come as a surprise to your family and friends, and some of them may be offended or upset that they didn't get to share in the day with you. As mentioned above, don't let your family find out through Facebook, and plan a little script about how you want to break it to them.
READ MORE: How to Plan an Amazing Wedding for £3,000
DO: Know Whether You Need to Arrange Witnesses
Every ceremony will need two witnesses to sign the marriage register. If you arrange a wedding through an elopement planning service or a popular elopement destination like The Little White Chapel in Las Vegas, they can provide witnesses. If you're going to a registry office, they won't.
You can risk finding two people on the street who'll be willing to spend the 20 minute ceremony with you, but better is to take two friends/family members, arrange for two strangers to attend (Facebook, Gumtree or even the Hitched forum can be great for this, but be aware you can't necessarily rely on strangers!) or see if the venue offer a witness service.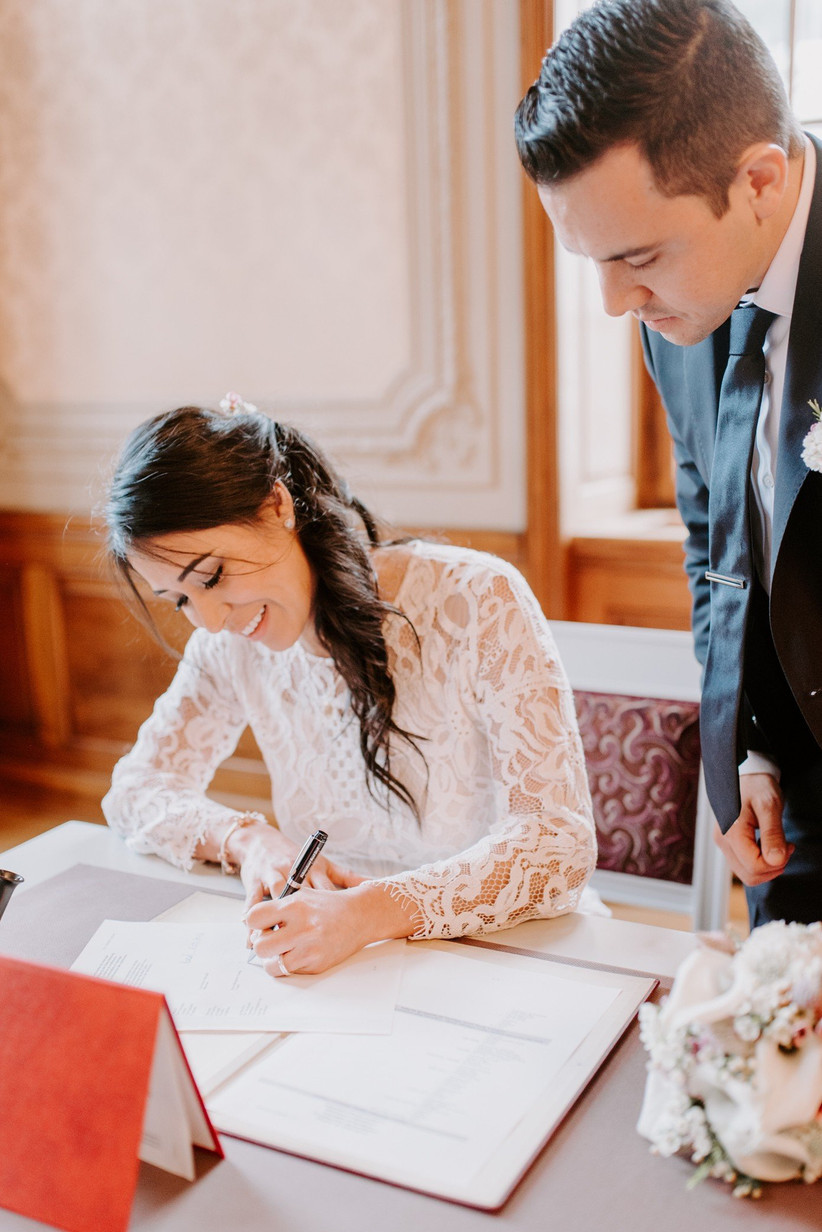 Image: Pinterest
DO: Decide If You Want to Use a Planning Service
If you have a budget, invest in a local wedding planner – they can be invaluable. If you're keeping costs down, then make sure you've thoroughly done your research or use an online service.
An online planning service like The Elopement Collective specialises in elopements around the world. They arrange the venue, paperwork, celebrant, photographer, videographer and florists – whatever you need – so the day is just about "an epic location, meaningful vows, and capturing the memory".
The Wedding Pop organise stress-free elopements and 'pop-up weddings' in the UK's coolest venues. Their 'pop-up weddings' offer a gorgeous styled venue with an allocated two hour slot for each couple for the ceremony, photos and drinks reception (including a live musician, Prosecco, canapes and more) so you get all the glamour of a big wedding and expertise of an industry-expert planner for the budget of a small wedding. It's a pretty genius idea if you'd still like a couple of guests.
READ MORE: How Much Does a Wedding Photographer Cost?
Consider a planning service if you want to combine minimal stress and a tiny (or non-existent) guest list with an unforgettable day.
DON'T: Forget a Photographer
The memories and photos will be all you have left of the wedding day, especially if you're eloping. For any family or friends who are upset they couldn't be part of the day, having photos to show might be really helpful in helping them still feel part of it.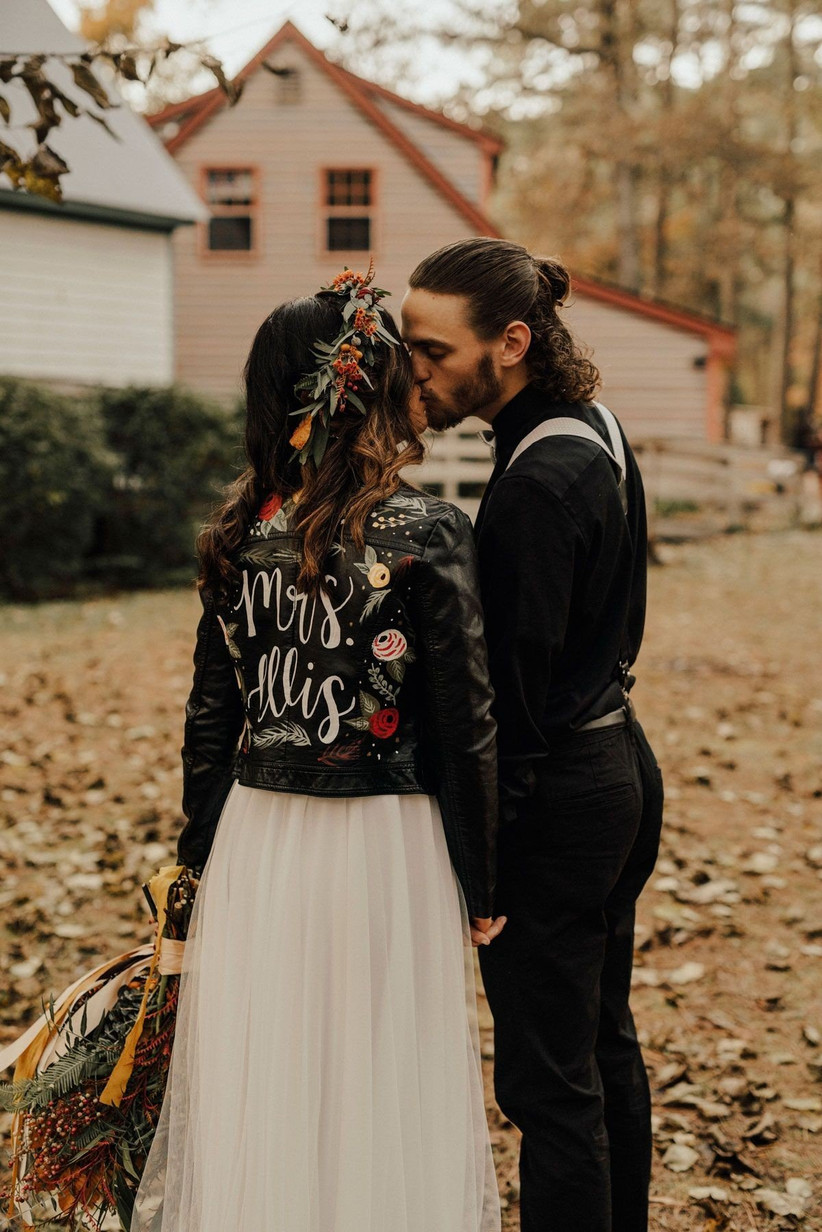 Image: Pinterest
DON'T: Just 'Turn Up'
You'll still want to meet your suppliers beforehand; you'll want to feel comfortable and familiar with the city/venue you're in; you'll still want the day to be special.
A little bit of planning ahead can change the whole experience. Think about personalised vows, splashing out on a dress or fancy hotel and dinner, or paying for a local photographer to do a once-in-a-lifetime shoot with you.
DON'T: Expect Gifts
This one should go without saying. An elopement isn't the right choice for you if you still want all the trappings of a big wedding.
What to Wear if You're Eloping
Image: Whistles
READ MORE: The Best High Street Wedding Dresses
Because you're not having a traditional wedding, you don't need to go for the customary formal suits or a white dress. For brides, think jumpsuits, short dresses, boho dresses in off-white, ivory or even bright colours. For grooms, linen suits, tailored shorts and shirts in pastels or a cool print look amazing.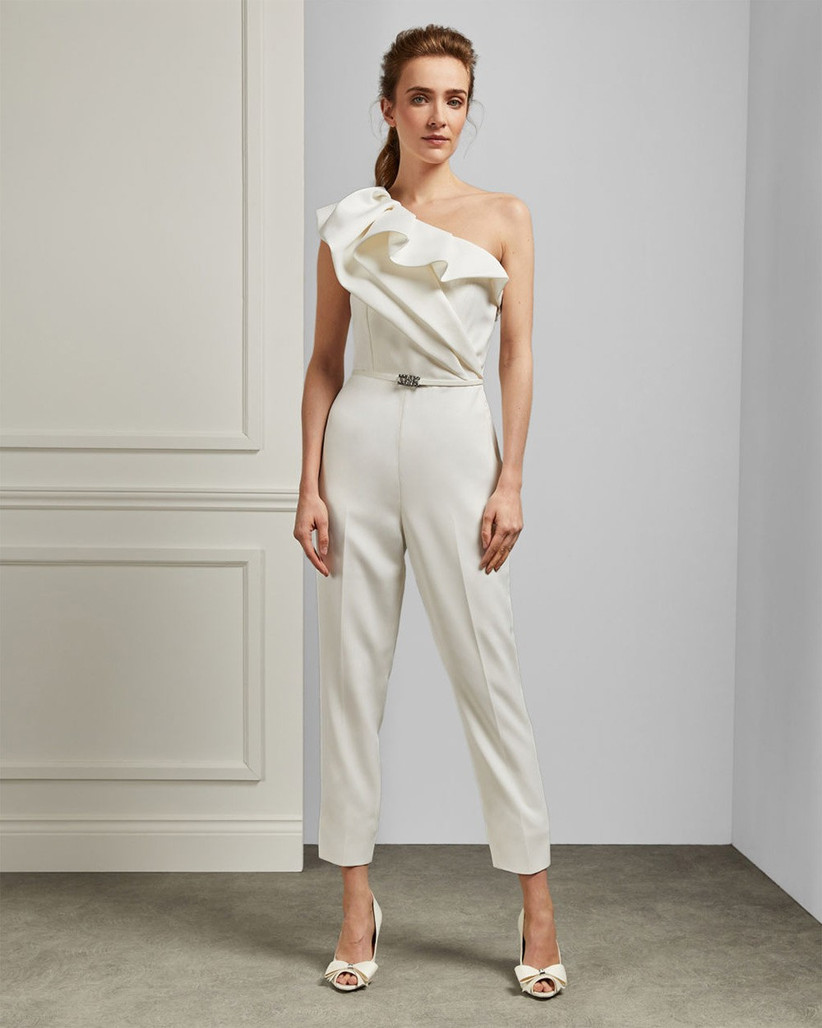 Image: Ted Baker
Shorter dresses are ideal for destination elopements in hot, far-flung destination. You'll want a fabric that bounces back or is easy to iron after hours in your suitcase. We've got a fantastic pick of 37 boho dresses that'll really work with the relaxed vibes of European or Caribbean countries.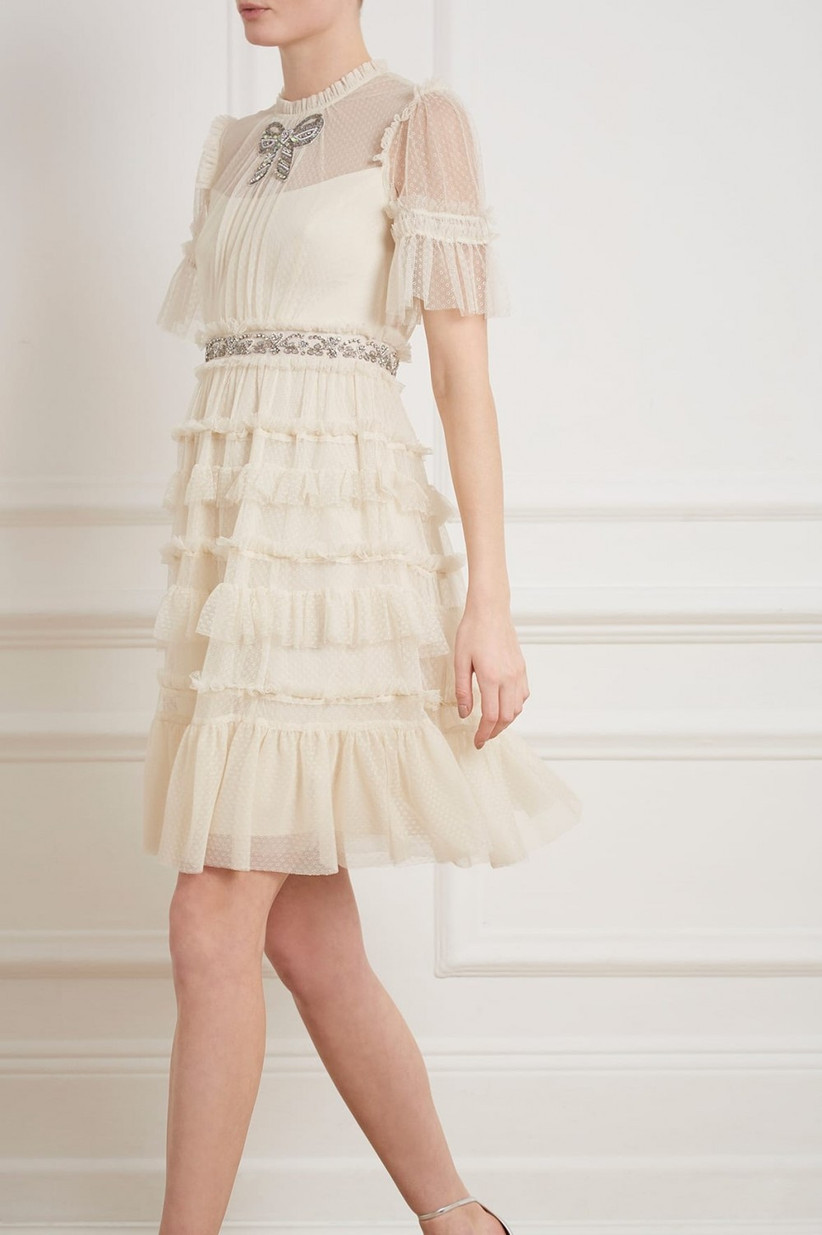 Image: Needle & Thread
READ MORE: 14 Beach Perfect Wedding Dresses
If you still want something that treads the line between formal and fun, browse the 21 best registry office wedding dresses or even our pick of 50 simple wedding dresses for a modern feel.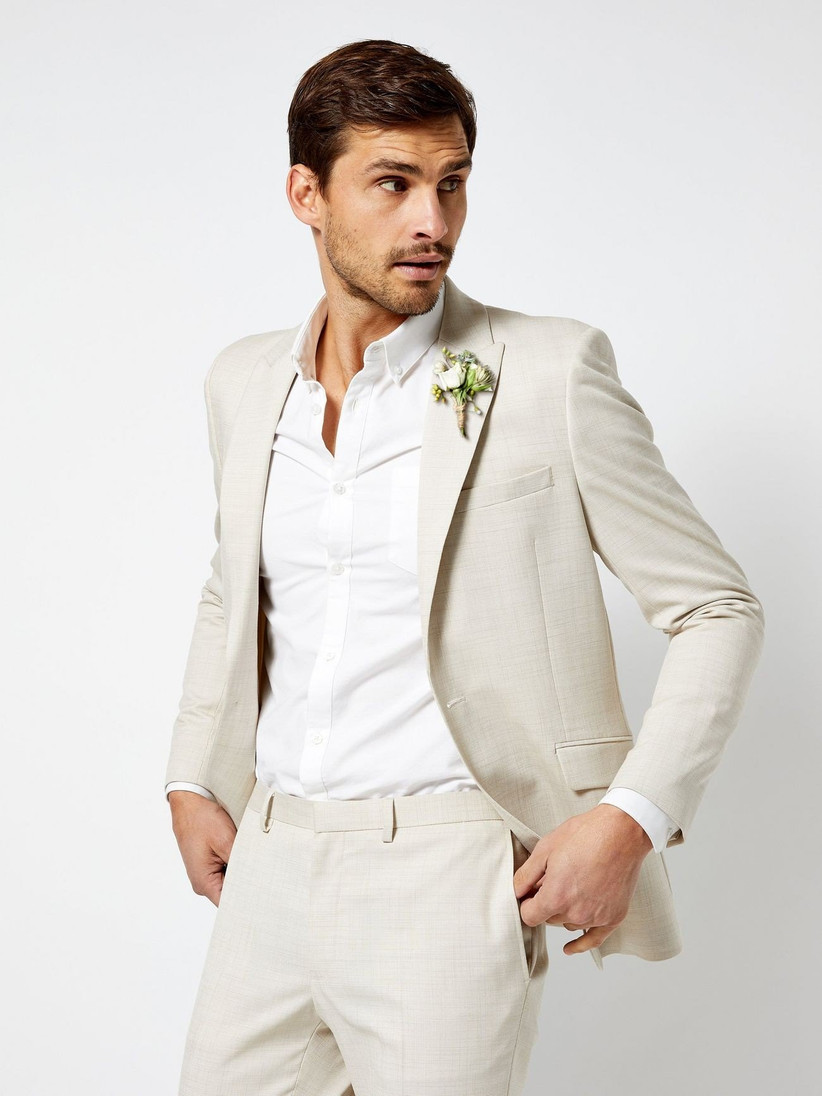 Image: Burton
For grooms, a linen suit is smart and keeps you cool. Ditch the jacket and wear with a fun shirt and buttonhole for an even more relaxed look.
How Much Does Eloping Cost?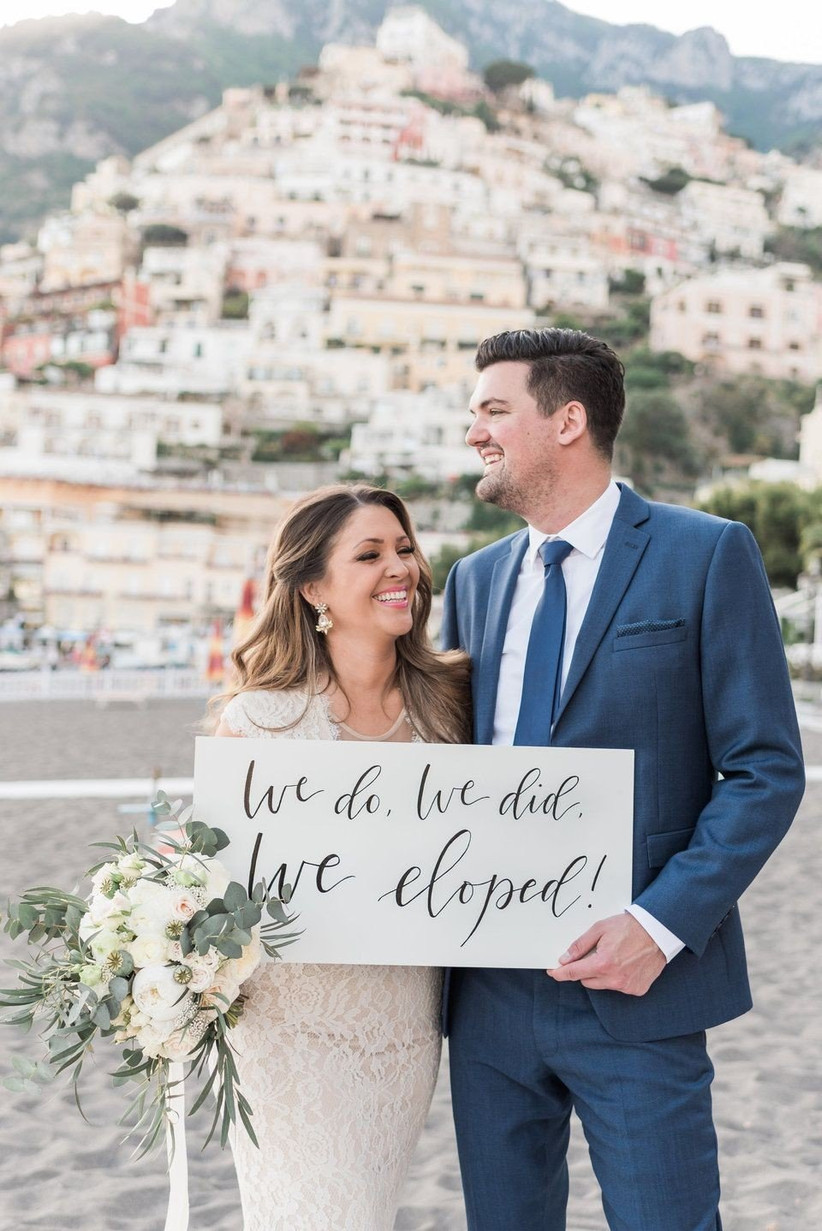 Image: Pinterest
If you're asking what's the difference between an elopement and a wedding, cost is going to be the biggest factor!
READ MORE: 17 Summery Shoes for Weddings Abroad
An elopement in Gretna Green can start from as little as £195 for the ceremony; a pop-up wedding in the UK from £3,300. A basic ceremony package in Las Vegas will start from $500 (£400) and your basic registry office wedding in New York at less than $100 (£80).
Considering a UK wedding now comes in at an average of £32,273, an elopement could save you a lot of money.
Is Eloping Illegal?
No, eloping is not illegal as long as you are following age of consent laws, have a valid marriage license and adhere to any other marriage requirements of the country you're in.
READ MORE: 17 Genius Wedding Budget Hacks
If you're interested in marrying abroad, make sure to check out our complete guide to destination weddings for more tips about preparing for your big day – however spontaneous!