If you're trying to decide what wedding photos you need to capture on your big day, make sure you add a fun and informal confetti shot to your list!
Confetti lends itself perfectly to an action photo that's full of happiness and creates a real sense of celebration!
We've found some of the most spectacular confetti shots, to give you plenty of inspiration for your wedding day photography.
You don't always have to go for a full confetti shower for a romantic look. This image shows that a light flurry of confetti goes a long way.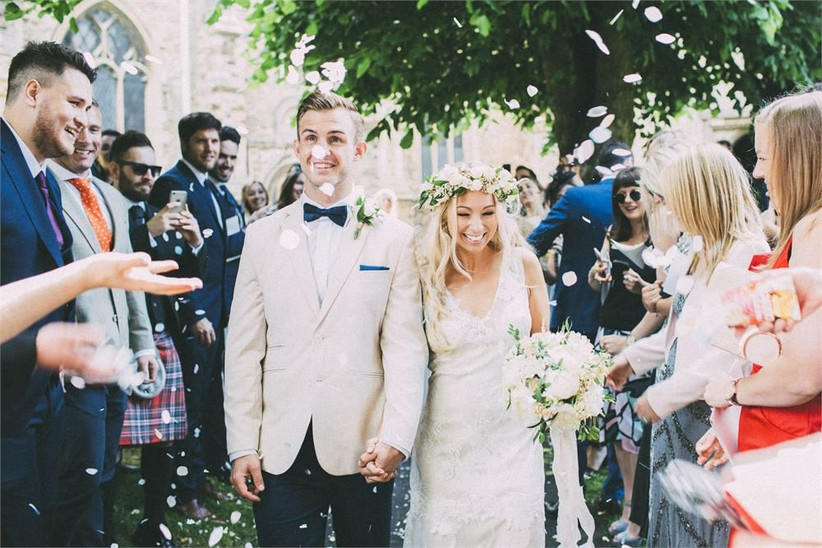 Image credit: Liam Smith Photography 
This action shot captures the happy couple being showered in confetti by their friends and family. This natural photo is a perfect example of an impromptu post-ceremony snap.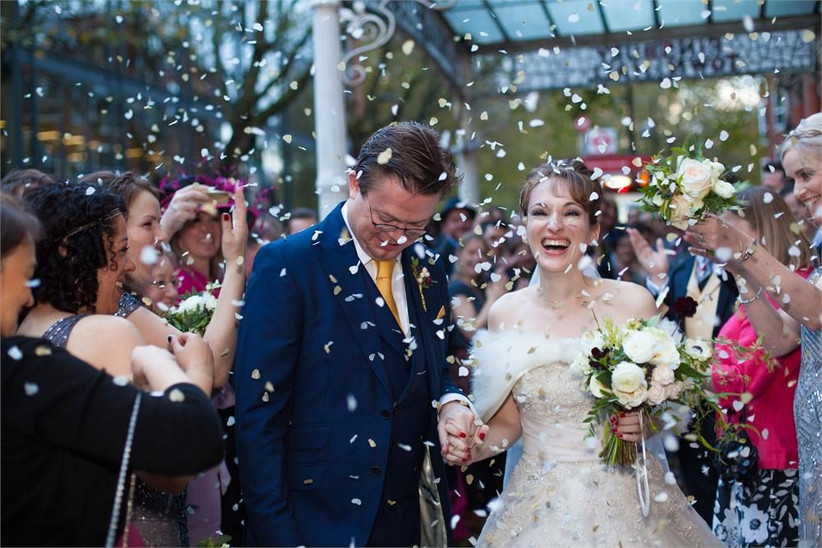 Image credit: Luke Santilli Photography 
There's so much happiness in this photo! Large white wedding confetti, and plenty of it creates a timeless photo full of romance.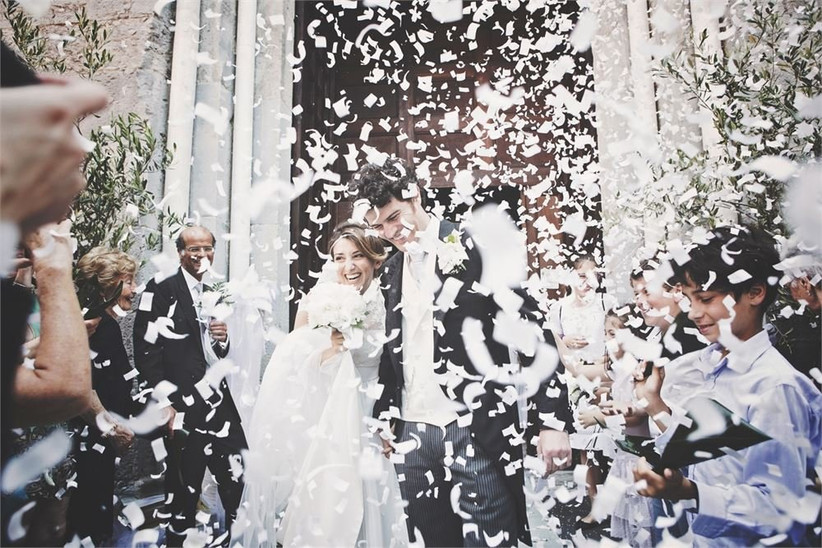 Image credit: Benni Carol Photography
Now, we realise this isn't actual confetti, but we love the improvised shower. If you're planning an autumn wedding, use nature's confetti – crisp leaves!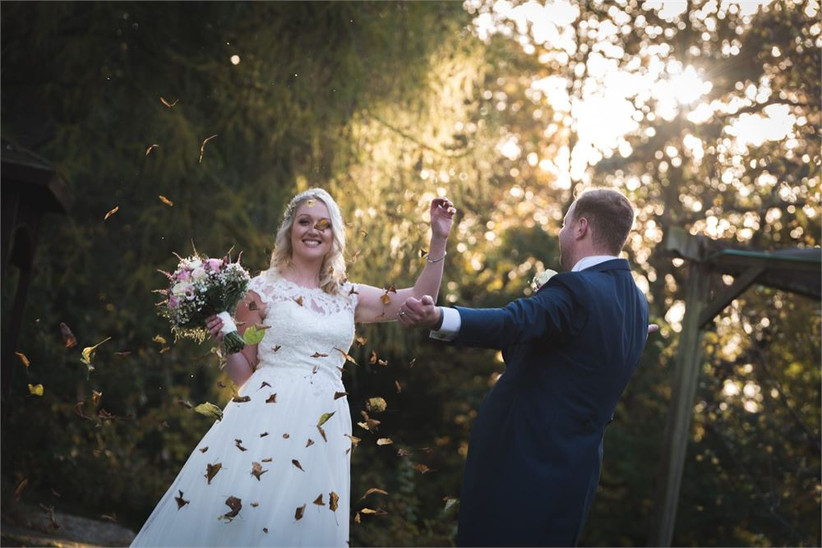 Image credit: Tony Hailstone Video and Photography
This gorgeous pair are beautifully styled for a chic city wedding, with a touch of confetti to complete the look.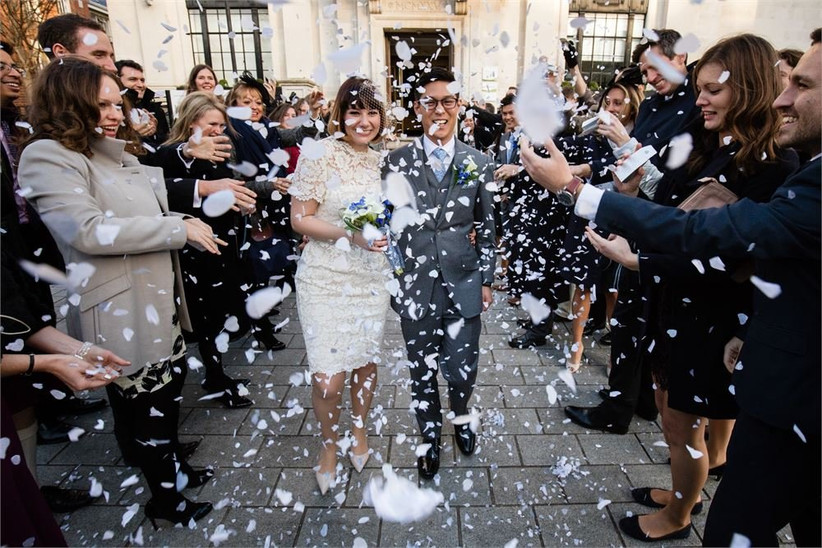 Image Credit: Chris Giles Photography 
A magical picture full of sunshine and happy faces. The red petal confetti matches the groom's tie and compliments the pastel colours in the bouquet.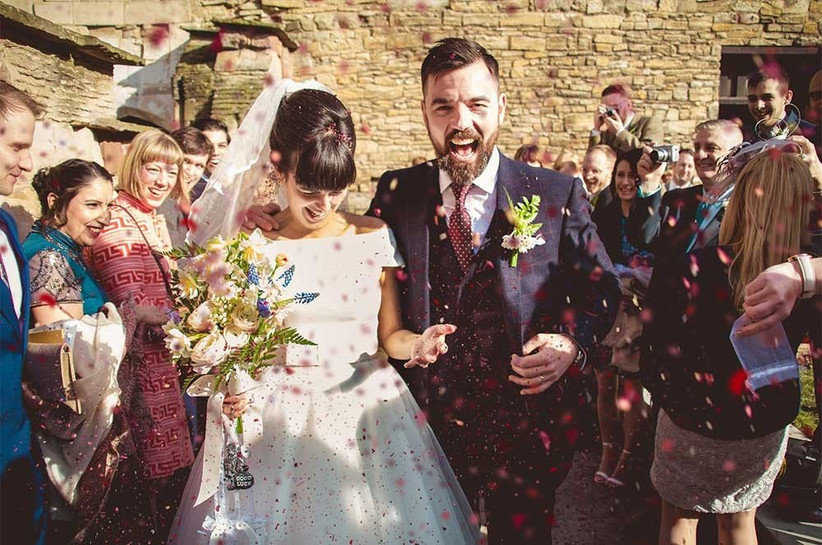 Image credit: Kate Jackson Photography 
SEE MORE: Red Wedding Gallery
We love this photo – the black and white finish really helps the confetti to stand out and also gives full focus to that spectacular, full wedding dress!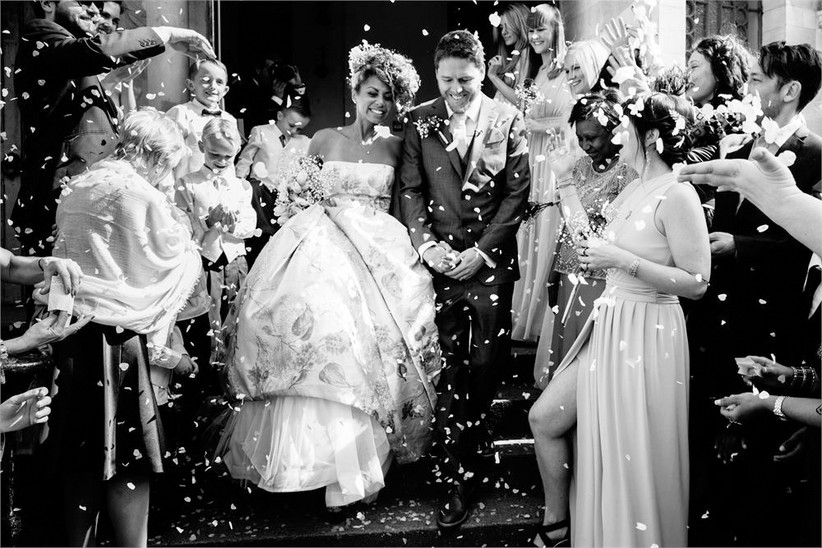 Image credit: Chris Giles Photogrpahy
We often see confetti used post-ceremony but don't discount using it during the evening's festivities. This amazing array of bright confetti creates a fun and vibrant backdrop to this couple's first dance!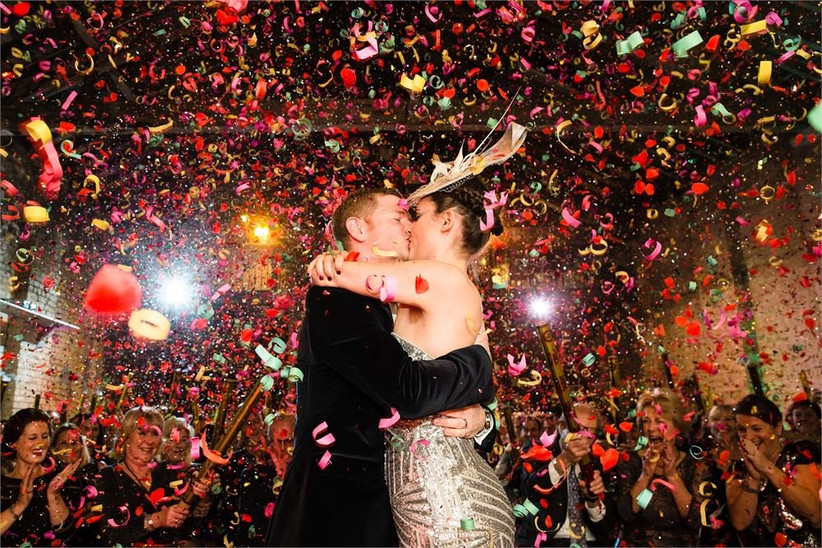 Image credit: Chris Giles Photography 
Often confetti photographs are taken close to the action but we love the framing of this photo, with the brightly coloured confetti standing out against the dark barn.
Image credit: Kristida Photography
Get the wedding party involved in the confetti-throwing for a sweet group shot, like in this sunset picture.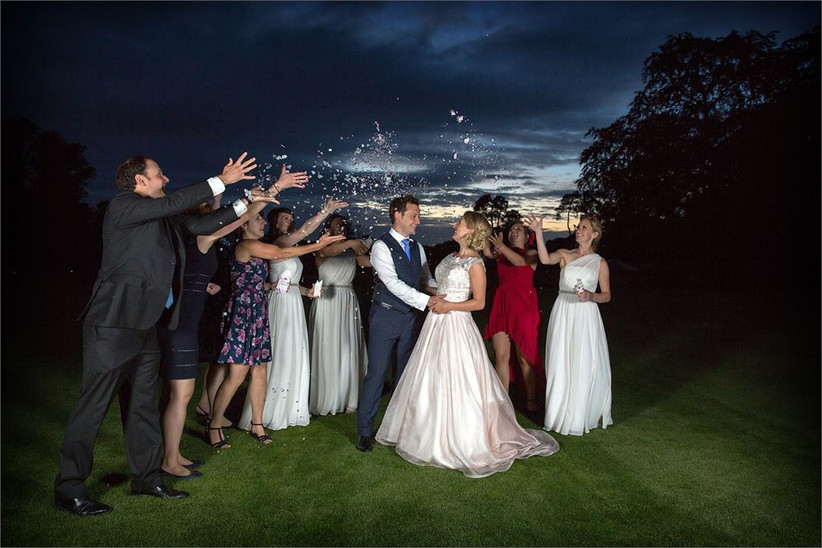 Image credit: Alan Barnes Photography 
This intimate image catches a bride and groom post-confetti throw, with a few petals left floating in the air – lovely!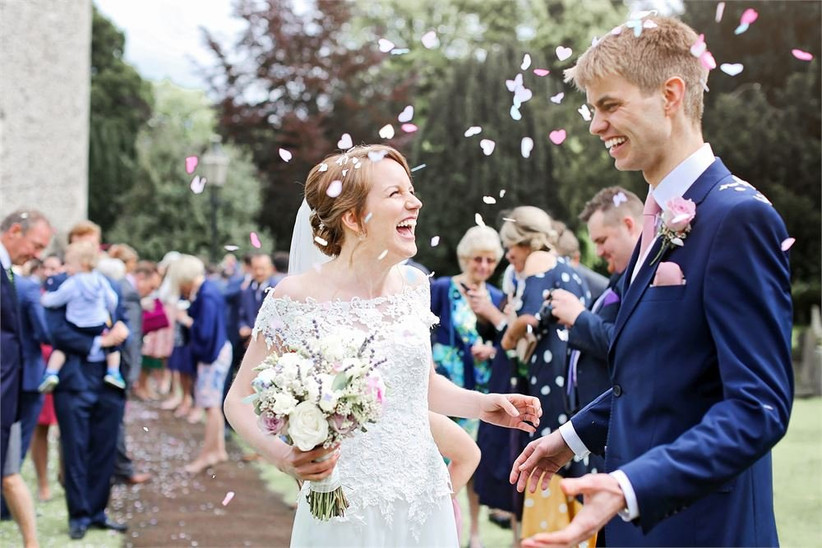 Image credit: Charlotte Wise Photography 
We love this candid photo of the blushing bride in the midst of a confetti shower. The blurred background helps to give full attention to the most important lady!
Image credit: Diana V Photography 
Big smiles, bright colours and a flurry of petal confetti is the ideal combination for a happy wedding photo.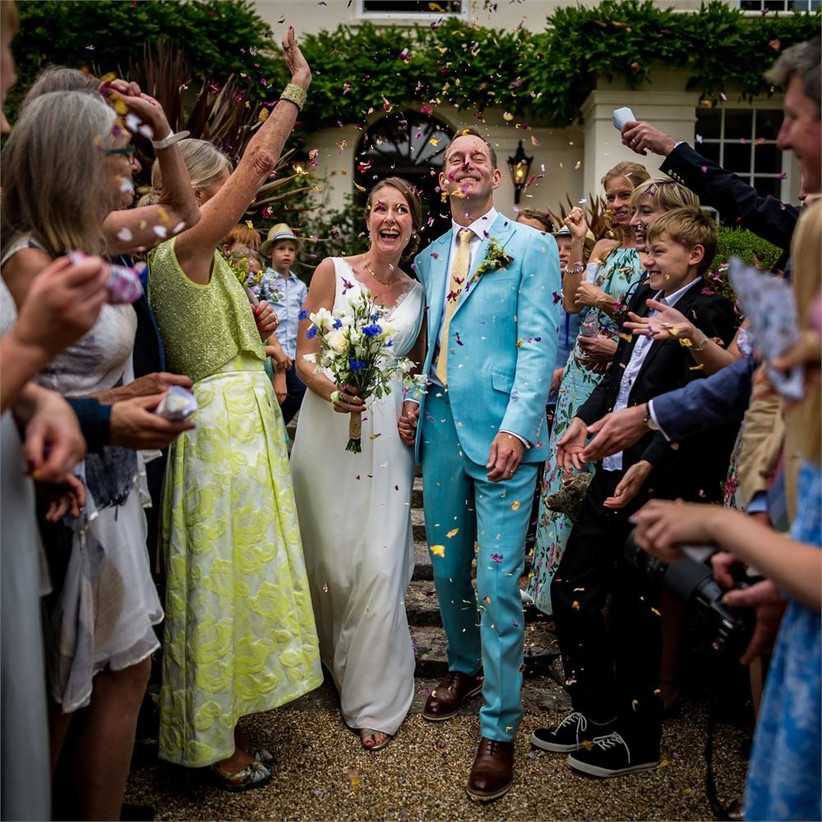 Image credit: Mark Wheeler Photography 
This fabulous bride and groom are beaming, running through a cloud of confetti – we really love the fun addition of bubbles.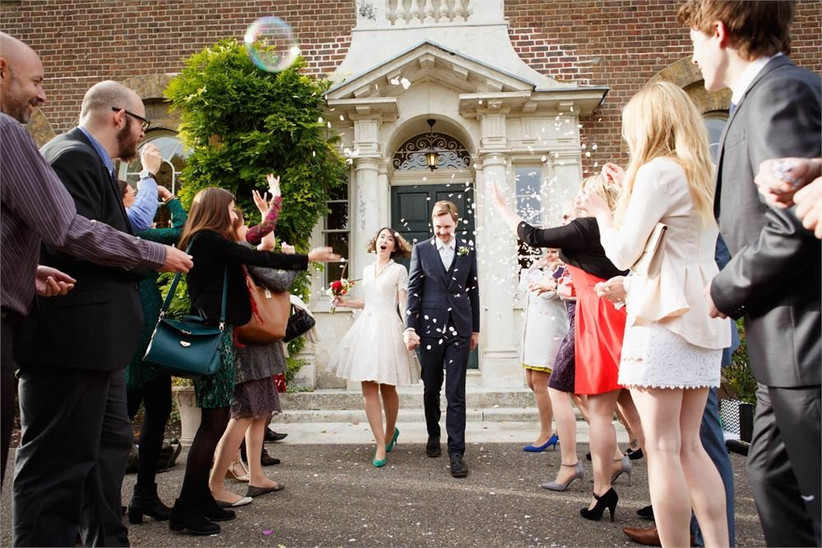 Image credit: Foden Photography 
This picture is so pretty. The touches of purple in the super fine confetti bring out the purple in the bouquet perfectly.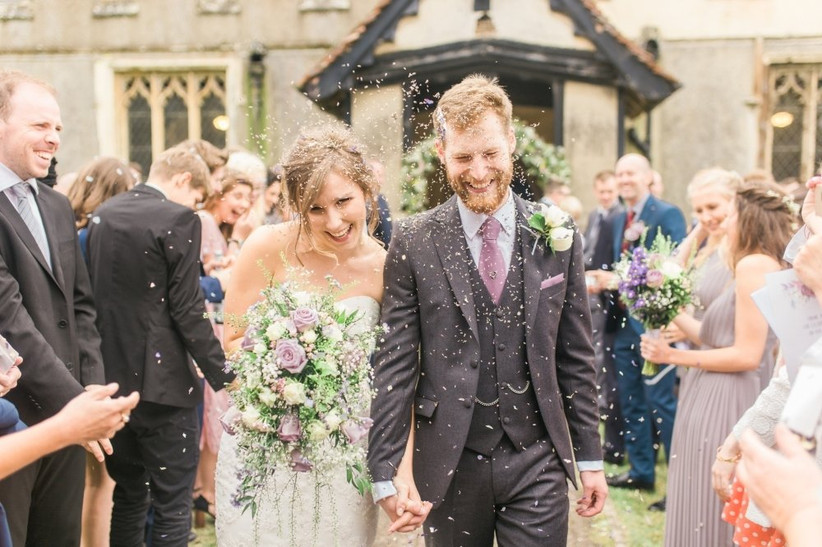 Image credit: Gyan Gurung 
We simply adore this black and white photo. The stylish couple have been decorated in a light dusting of confetti for an elegant and classic snap.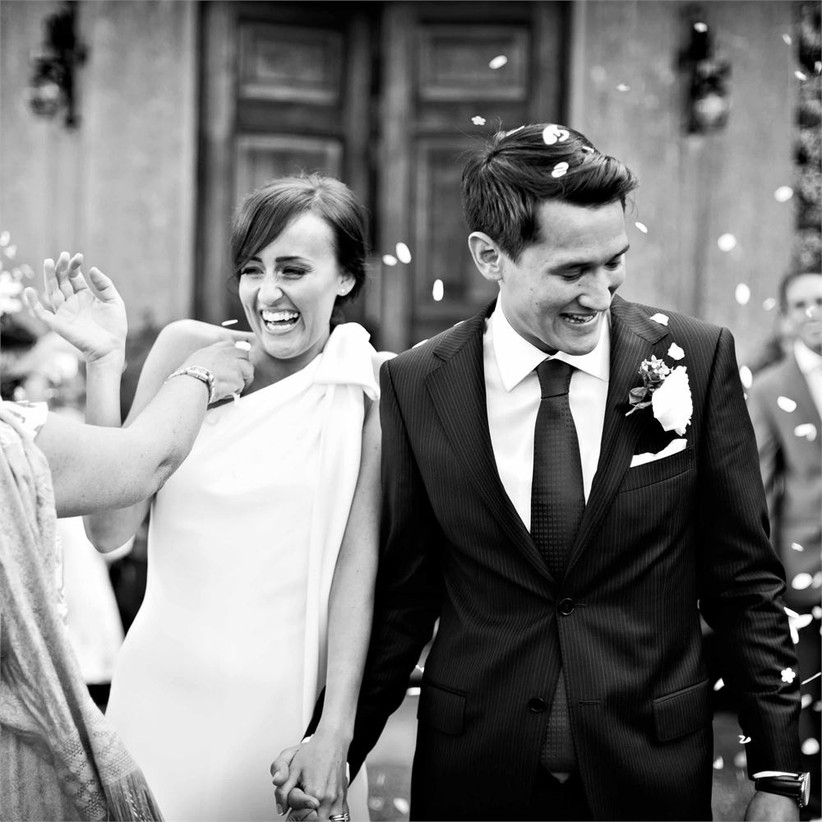 Image credit: Sophie Connell 
Make a big impact with your confetti shot by using a single coloured confetti, like this cool pink shade!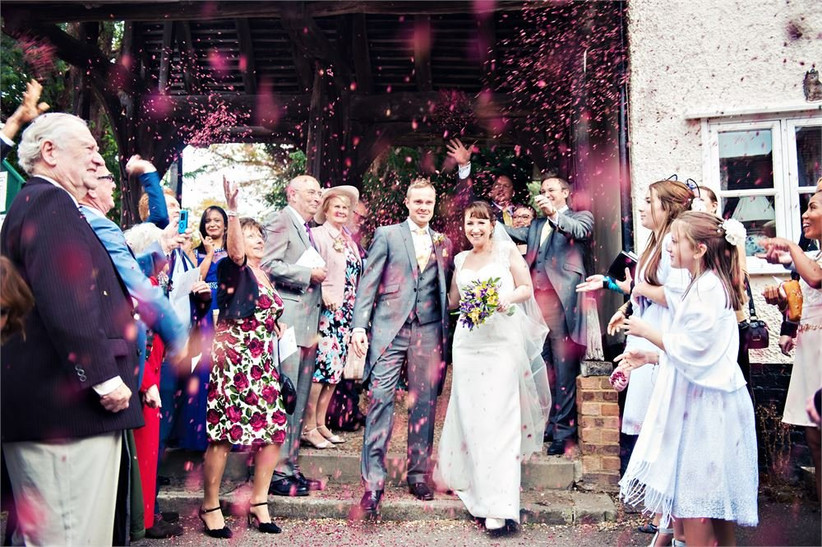 Image credit: Sophie Connell
This bride is in the centre of her very own confetti storm and the picture perfectly captures her joy at being a wife!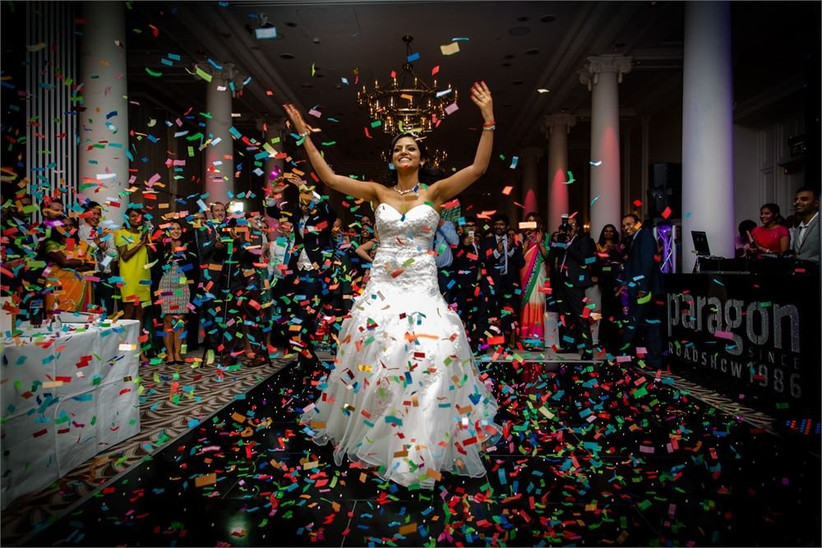 Image credit: Adams Wedding Photography
This photo has been shot in such a way that the confetti almost looks like glitter falling over this cute couple – a magic photo full of sparkle.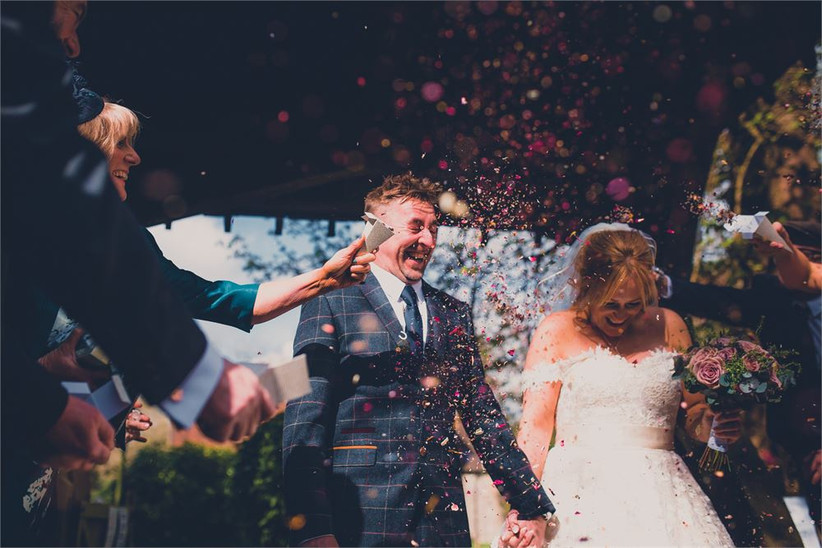 Image credit: Tom Jeavons Photography 
This is why we love a confetti photo – it's guaranteed to show happy, grinning faces! This beautiful couple are in full focus, whilst their guests and the surroundings are slightly blurred.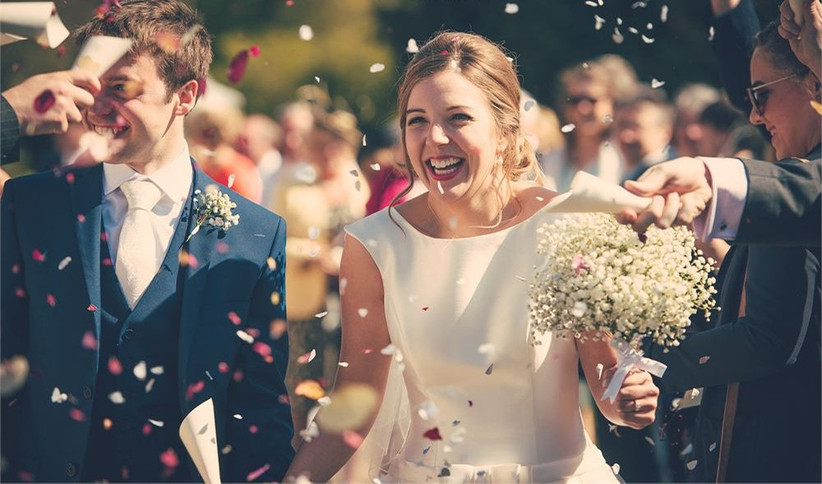 Image credit: Ben Bull 
Arm your guests with lots of confetti for an image bursting with fun, like this picture of a new husband and wife leaving the church.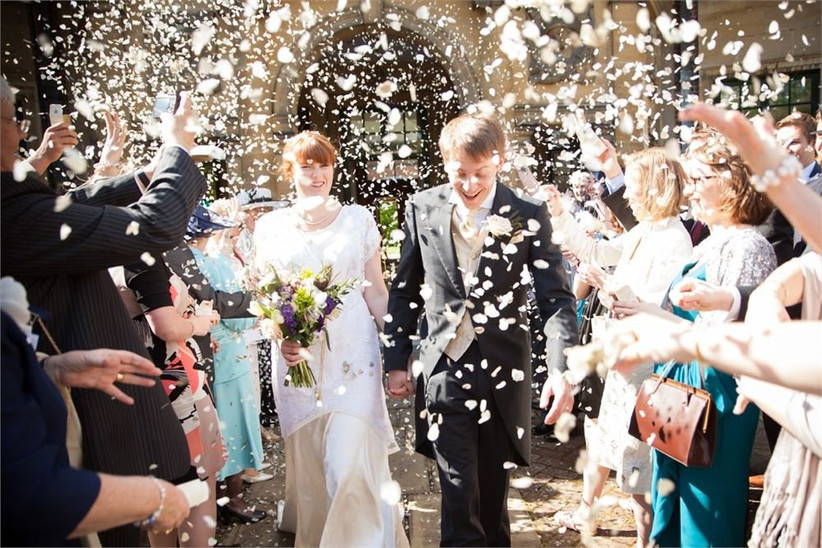 Image credit: UK Wedding Photography 
The red of the confetti and blue of the groom's suit work perfectly together in this beautiful sunny confetti shot!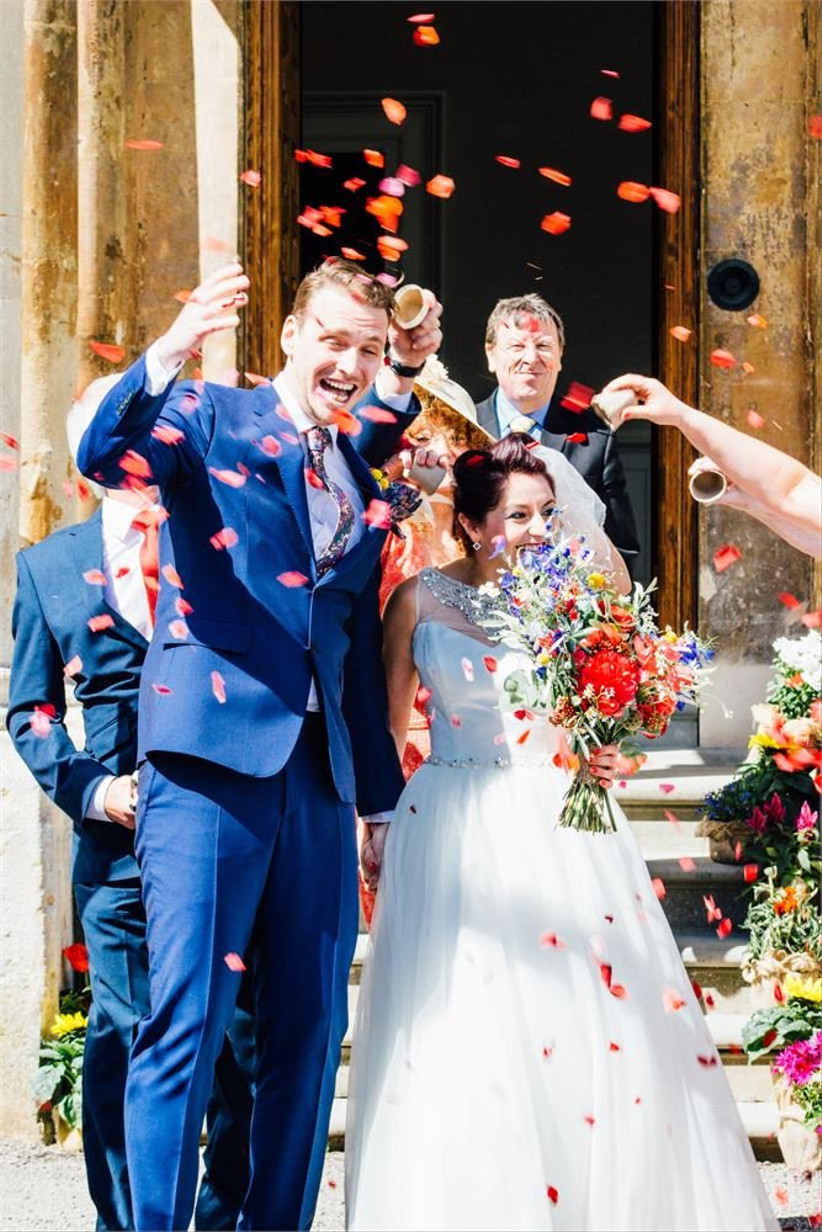 Image credit: Sian Mercer Photography 
You may be sold on a confetti photo but there's plenty of other great picture opportunities, make sure you see our article with 121 must have photo ideas.