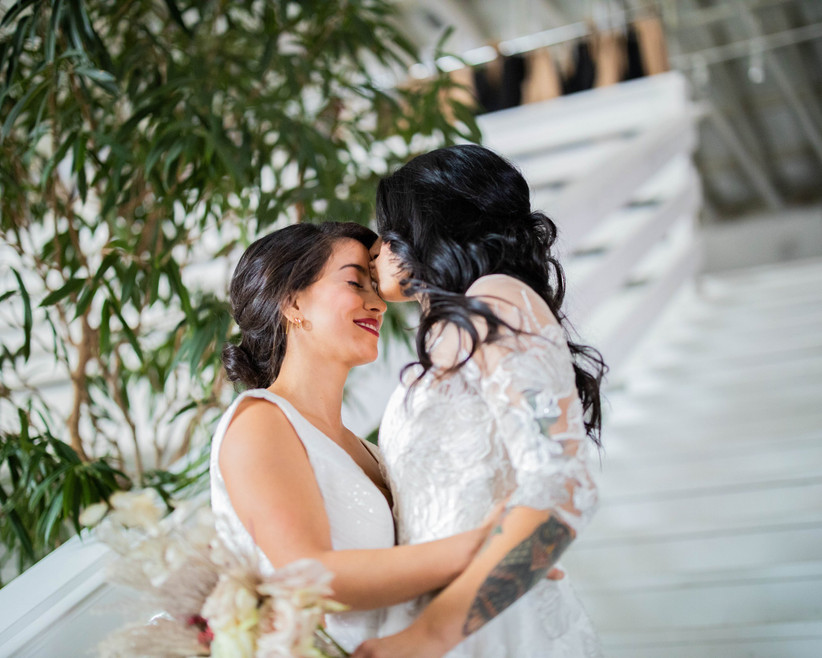 There is a lot to think about when you're planning a wedding, so it's only natural that some things will get forgotten about. We've written this list of the common things all couples forget to think about when planning their wedding to make sure you don't forget anything important as you plan your big day!
Take note of all the key things and make sure they're all on your list to avoid extra stress - and while you're at it, make sure you read up on the most common wedding planning mistakes and how to avoid them.
1. Have a Separate Email Address
This is probably the top wedmin tip we can give you! Make a separate email address that you both have access to purely for wedding correspondence. This means you can sign up for things with abandon without worrying about your normal email address getting spammed, and all your essential information with your vendors can be in one place that's easily accessed by both of you. It also means once your wedding is over, you won't have to worry about unsubscribing from lots of lists!
2. Make a Backup Budget
We know, you've already got a wedding budget. But do you have a backup budget? It's wise to have some money unallocated to anything as a contingency plan, just in case something happens so you know you've got extra money set aside.
3. Have a Contact Sheet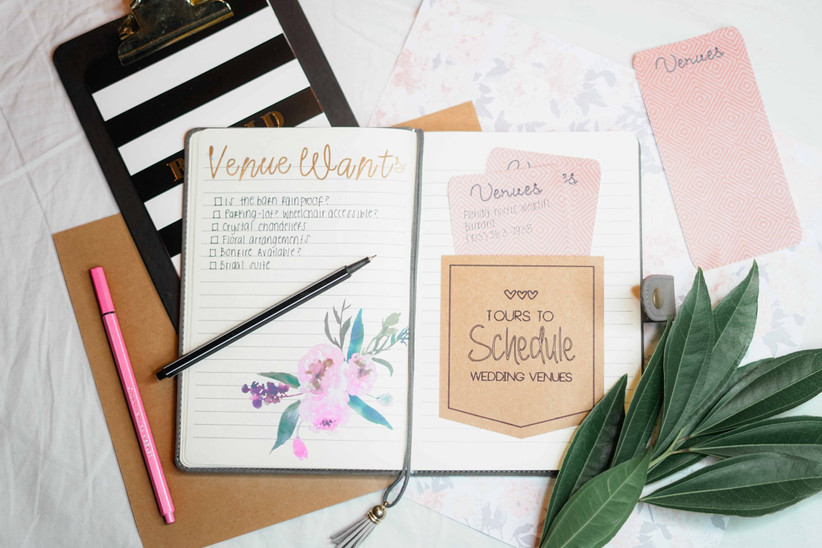 As soon as you start booking your vendors, add them to a Google sheet with details such as what they are hired for and how to contact them. You can add your maid of honour, best man, mother, or whoever you want to this sheet too - then you've got all the details in one place and it's super useful for someone to check against it on the morning of your wedding to make sure everything is delivered as it should be, and to have all the contact details in one place just in case it's not.
4. Giving Notice
You can be forgiven for thinking you just book your wedding at your venue and that's it - but it's not it! You need to give notice, which is the statement of you and your partner's intention to marry. This will then be displayed for at least 29 days so the public can view it if they wish, and state if they know any legal reason why you may not marry. You can only do it a year in advance, but we recommend checking in with your register office as soon as you can to find out when they recommend booking an appointment. If you're marrying in a church, you'll need to have your banns read instead. Without these processes, your marriage will not be legal.
5. Set up a Wedding Website
A wedding website will be a game changer as you plan your wedding. You can keep all your info in one place for guests to easily access (instead of messaging you!) and you can track your RSVPs, song requests and dietary requirements all in one place. A dream!
6. Consider the Date
Don't just jump on the first date you're offered - make sure you check the wedding date you're considering to ensure there are no clashes or events. We've rounded up the wedding dates to avoid to help you!
7. Pre-Plan Your Guest List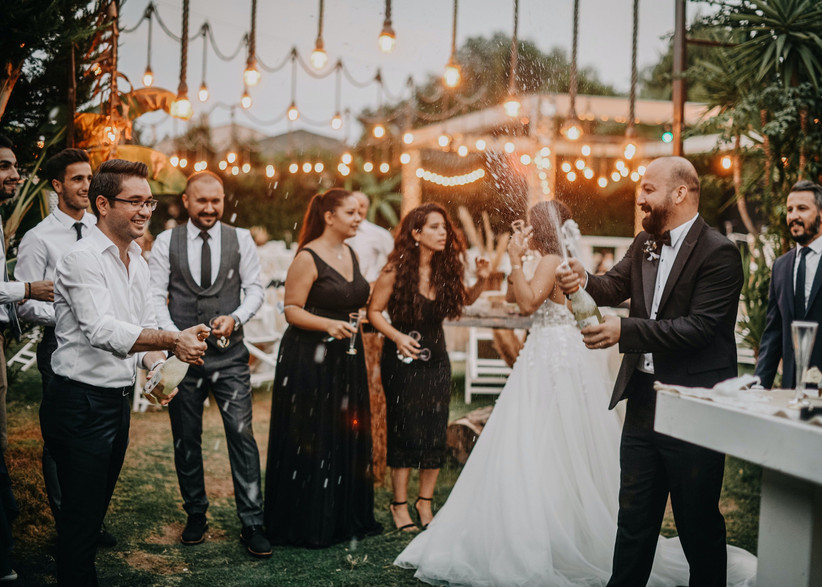 Before you even start considering venues, both of you need to sit down and write out who you absolutely have to have at your wedding, then work on a list of who is a 'would be nice to have'. Then you can start thinking more about budget and venue, when you know how many people you need to host.
8. Check for Decor Restrictions
Ask your venue what's not allowed - some places don't allow candles or confetti, and others may not want anything placed on the walls. Make sure you're clear on this before you plan for yards of bunting and candelabras everywhere.
9. Find out When Sunset Is
Chat to your wedding photographer about that all important 'golden hour' and find out when it will be on your big day. You don't want to be planning to be eating your meal at the time when you're going to have the best light ever for photos!
10. Allow for Alterations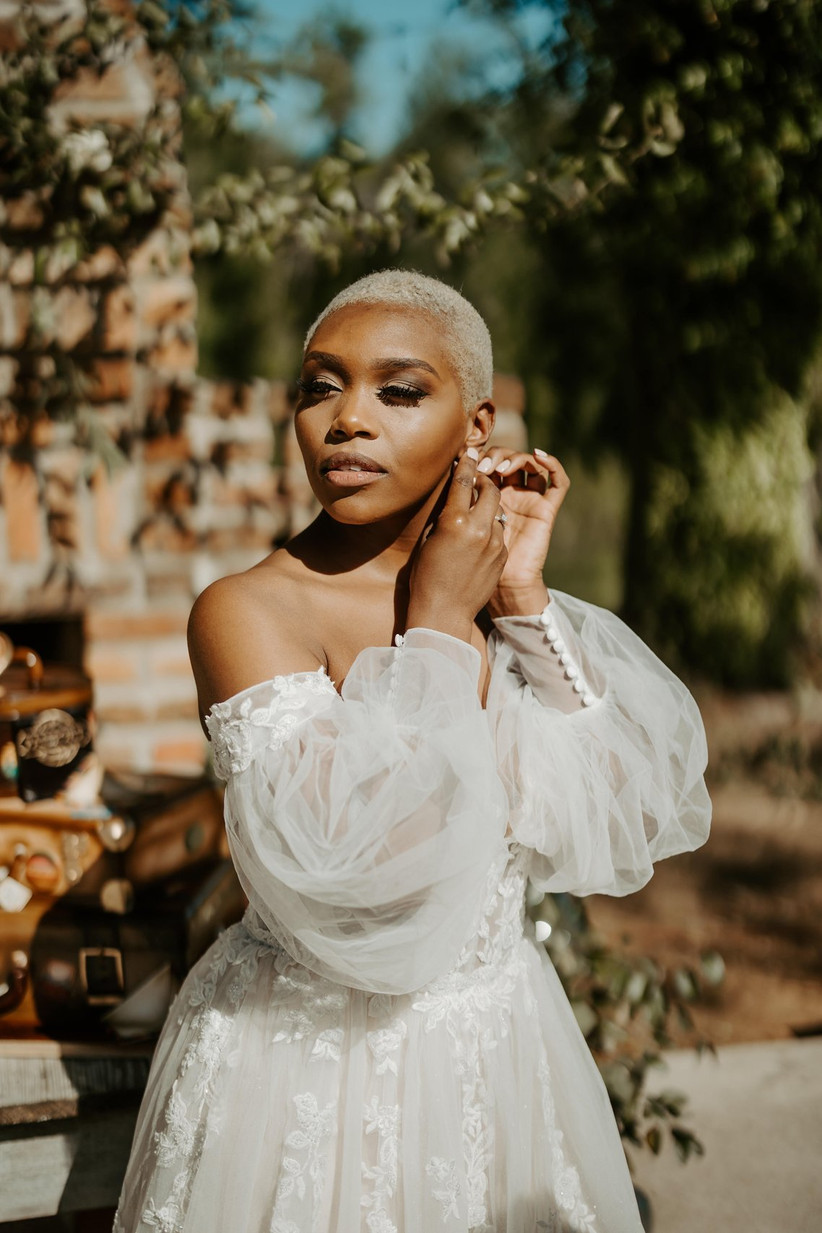 You might have your dress and suit budget all set out, but have you stopped to think about the cost of alterations? Having your outfit tweaked to fit you perfectly is an art, so it will cost money. Make sure you remember that when allocating spend to your wedding outfits.
11. Bring Someone to Your Final Fitting
If you're having a wedding dress, bring your mum or maid of honour to your final fitting so they can see how the dress is supposed to fall, and learn about any bustle, veil or train details they might need to help with. It'll also help to have someone on hand to watch how the dress is fastened so they can make sure it's on properly on the day, and perhaps help you get out of it too!
12. Brief Your Bridesmaids
Make sure the bridesmaids know to be on hand for any dress or veil fixing, and make sure someone will tell you if your makeup is smudged or your lipstick needs reapplying!
13. Have an Emergency Kit
Pull together a bridal emergency kit with spare makeup, safety pins, wipes, mints, blister plasters and anything else you could possibly need on the big day and trust someone in your wedding party to look after it for you.
14. Meals for Your Vendors
Your wedding vendors need to eat too! Talk to your photographer, band/DJ, wedding planner and anyone else who will be about for the duration of the day about whether they need food provided. Many vendors include this in their contracts, so make sure you're aware. Your venue or caterer might even offer a menu specifically for your vendors, so it's worth checking.
Even if it's not set out in a contract, it's polite to offer them something as many suppliers travel long distances for weddings, and lots of venues are not very conveniently located when it comes to popping out to pick up a meal deal!
15. Pack Some Backup Shoes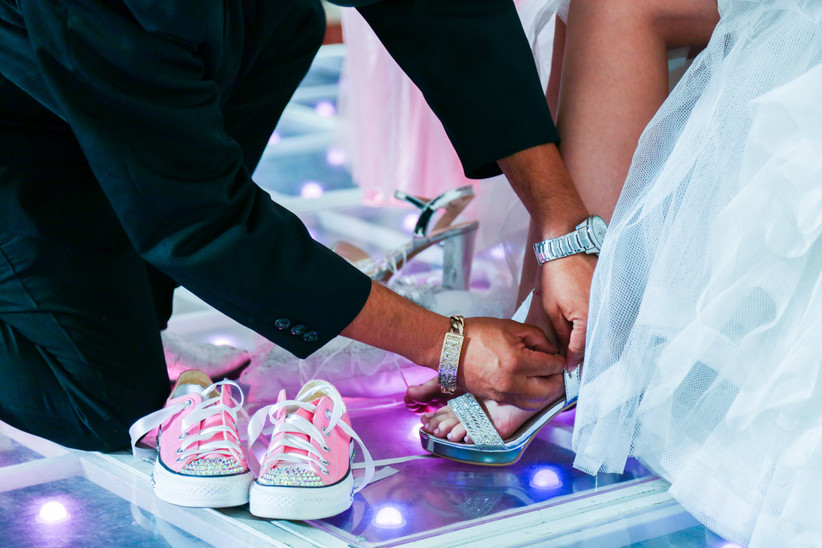 You might have spent the week before your wedding breaking in your shoes, but that doesn't mean they won't break you after several hours in them. Bring some comfy alternatives that you can slip into to give your feet a break - especially if you want to dance all night long.
16. Designate a 'Gatherer'
Ask someone in your wedding party to be the 'gatherer' at the end of the night, gathering up your cards, gifts and any things you want to keep, such as decorative items and storing them in a safe place for you.
17. Plan for an After Party
You might not plan on having an after party, but we guarantee that there will be some guests who will want one! Let your party animal attendees know where they can go after, especially if your wedding is in a different location. You could also stash a bottle of bubbly and some snacks in your suite and have a small-scale after party with a few of your key wedding party members.
18. Have Cash and Your ID
In case you do happen to venture anywhere after your wedding, or want to order something to your venue, make sure you have cash to hand and your ID... just in case!
19. Plan for All Kinds of Weather
You'll be checking the weather frantically in the run up to your wedding, but don't take it for granted that the forecast will be accurate. Plan for a few different outcomes, just in case it changes!
20. Allow for Stationery Extras
You might think you just need to send out save the dates and invitations - but don't forget to factor in the cost of posting them out, and to consider having to order RSVPs cards and anything else you might need to send out with your invitations. Will you pre-stamp the RSVP cards to make it easier for your guests? If so, factor that cost in too.
You'll also need to think about place cards, orders of service, menu cards and anything else you might want in the style of your wedding stationery!
21. Asking People to be Witnesses
You'll need two witnesses when you sign the register! Don't forget to pick these ahead of time so they're ready to stand up and join you when it's time to sign. Lots of couples choose their mums for this role, as it's a lovely way to include them in the proceedings, but you can ask whoever you like!
22. The Cost of Trials and Treatments
Some hair and beauty suppliers include the cost of a trial in their prices, whilst others charge separately for a trial and you can decide whether you want to book based on that. Research and budget for this before you book in with anyone.
Consider as well whether you'd want any treatments like spray tanning, lash extensions or teeth whitening for your wedding and budget for that too.
Make sure you're upfront about what you are and aren't paying for when it comes to your wedding party too, so no one is caught off guard later on.
23. Assign Your Phone to Someone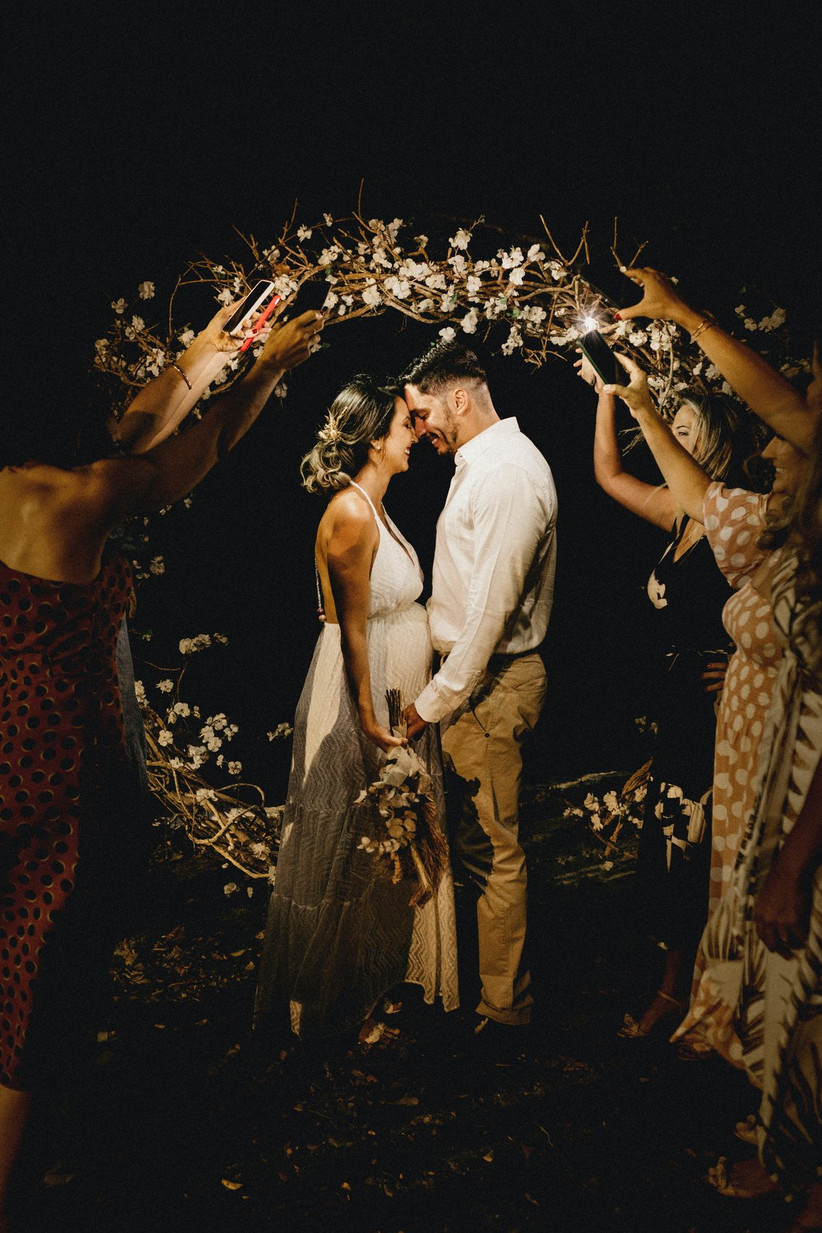 You won't really need your phone on your wedding day, as it's quite likely everyone you text will be present! So assign your phone to someone you trust and ask them to snap pictures throughout the day - this way, when you get your phone back, you'll have lots of lovely moments to scroll through.
24. Extras for Your Ceremony Setting
If you're getting married in a church or other religious building, check what you need to bring. Some settings may already be decorated, especially if you're marrying near to a significant holiday, while other places may require you to use their providers, but then to leave the decorations behind, so you won't be able to reuse them at the reception.
25. Remember Deposits
Lots of vendors work by taking a deposit upfront, then the final payment nearer the time, or on the big day. Factor in the need to pay for deposits straight away, and be clear about when everyone expects the full balance to be paid, to avoid any unpleasant financial surprises.
26. Pack a 'Getting Ready' Outfit
This is especially important if you're staying over the night before your wedding day - it's easy to think 'oh, I'll just need my wedding outfit!' but you'll need something to wear as you get ready - a robe is a great shout as you can slide it off your shoulders. It's best to avoid anything you might need to pull over your head, as you don't want to mess up your hair or makeup! You can browse our favourite 'bride' robes and PJs here.
27. Have Breakfast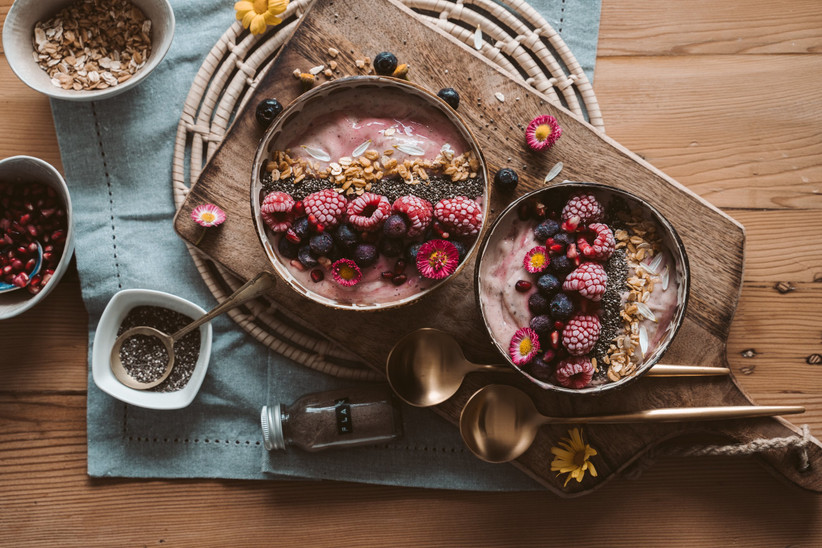 It can be tempting to skip breakfast when your stomach is all full of flutters! But you'll feel much better (and that cheeky glass of bubbly won't go to your head!) if you have a proper breakfast on the morning of your wedding.
28. Consider Elderly Guests
Remember to think about elderly or less mobile guests when planning your wedding - make sure there are seating options available for them at all times, and consider a 'break out space' away from the evening party for those who won't want to dance and shout!
29. Transport for All
You might have sorted out a fancy wedding car to get you from A to B, but remember to consider your guests, especially if you are having a ceremony and reception at different venues, or if you've chosen a particularly rural venue with limited accommodation. Let everyone know way ahead of time if they need to arrange their own transport, or if you're providing something like mini buses.
30. Pack an Overnight Bag
Don't forget to pack a bag for yourself with your toothbrush and a change of clothes for the next day, if you're staying somewhere else on your wedding night!
31. Talk to Your Suppliers about Overtime
Ask your venue about how late you can party until, and ask your suppliers how late they'll stay. If you want them to stay on later, be prepared to pay for overtime! You might want your photographer to stick around longer to document the party, or if your venue has a late license, you might want your band for another hour!
32. Don't Forget Your Gifts
If you've bought thank you gifts for your wedding party, make sure they're ready to go with you the night before your wedding, so you don't forget to give them to people on the day!
33. Have a 'Do Not Play' List
It's important to have a party playlist for your wedding so your band or DJ knows what you like, but it might actually be more important to have a 'do not play' list! No one wants to be bopping away when 'their' song with their ex comes on…
Now you know all the things you need to remember, make sure you read up on what not to do the week before your wedding!