The Best Teeth Whiteners 2021: A Guide to At-Home Teeth Whitening
Want a brighter smile for your wedding without a trip to the dentist? These are the at-home teeth whiteners to know about, from LEDs to strips and toothpastes
We have included third party products to help you navigate and enjoy life's biggest moments. Purchases made through links on this page may earn us a commission.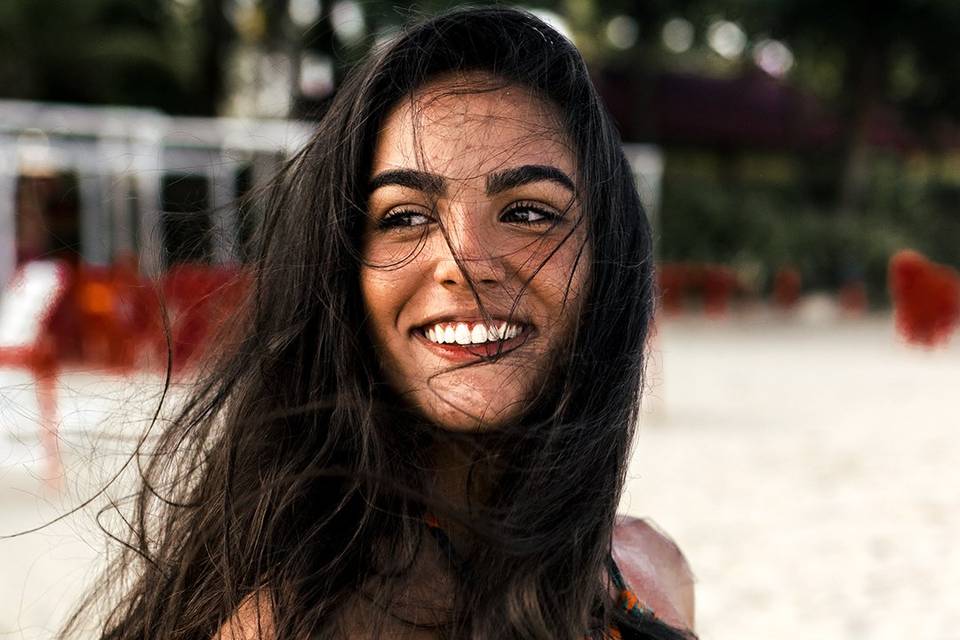 Sponsored By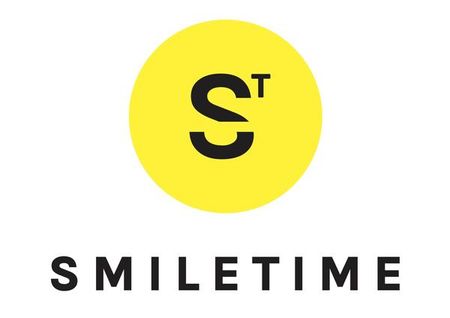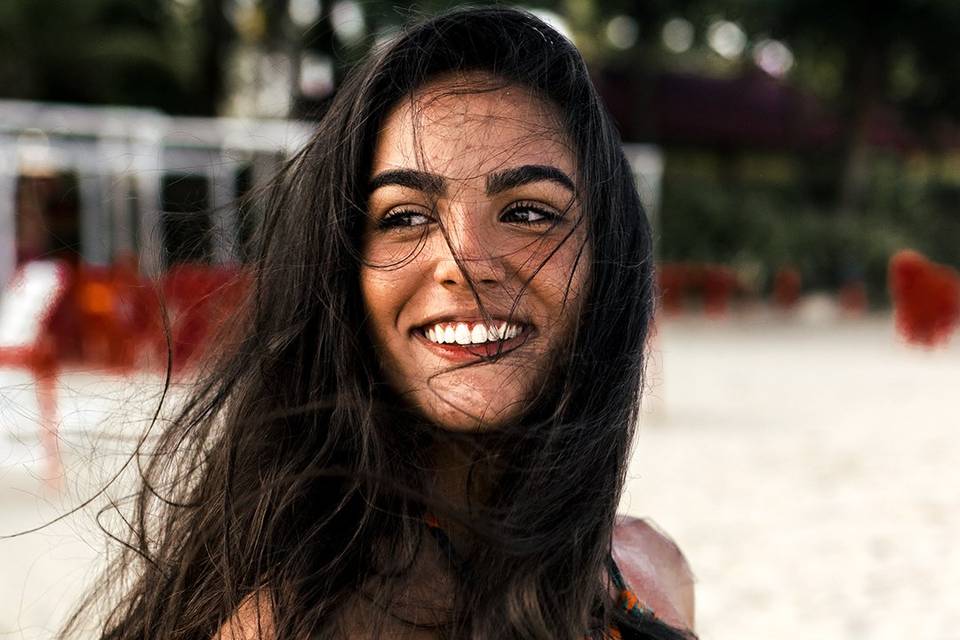 Here at Hitched HQ, we're firm believers that all smiles are beautiful – especially wedding day smiles. That said, we're well aware that teeth whitening is a popular pre-wedding treatment among couples, so we're bringing you the best at-home kits.
Are they as good as professional whitening treatments? To be honest, you won't get the same results with an over-the-counter whitening kit as you will with a trip to the dentist.
That's because over-the-counter kits can legally only contain up to 0.1% bleaching agent hydrogen peroxide, whereas a dentist's treatment or dentist-supplied at-home kit can contain up to 6%. If you want to whiten your teeth by a significant number of shades, or you're after speedy results, we suggest calling in the professionals.
However, over-the-counter kits can brighten up your smile, so long as you choose the right products.
From whitening strips to toothpastes and LED lights, here are the best teeth whiteners to prep your smile for your wedding snaps.
What Are the Best Teeth Whiteners?
We're glad you asked. Here are our top picks…
The Best Teeth Whitening Kits
Over-the-counter teeth whitening LED lights tend to have fairly mixed reviews. It typically isn't the LED light that is doing much to whiten your teeth but the gel you use alongside it. It's important then to pick a kit with a powerful, but safe gel.
1. SmileTime Teeth Whitening Kit – £39.99
SmileTime is a vegan-friendly, sustainable teeth whitening brand so using this kit will make you feel good as well as look good. The powerhouse SmileTime Teeth Whitening Kit promises to get your teeth up to eight shades whiter in just six days – with most people apparently getting visible results in only two.
The kit uses an advanced active non-peroxide whitening ingredient called PAP which is proven to whiten and brighten without any sensitivity and has been approved by UK and EU regulations as safe to use.
You'll receive six days' worth of gel and all you need to do is squeeze it in the tray, turn on the LED light and pop it in your mouth for 15 minutes (or 30 minutes for maximum results). Rinse your mouth and the tray and you're all ready to get on with your day!
For its purse-friendly price, the teeth whitening kits feels luxurious – and the packaging can all be reused or recycled. It's an ideal product to use as a top-up whitener before your wedding or honeymoon, and we love its eco-credentials and fresh, minty taste. P.S. they've got next day UK delivery too so don't worry if your honeymoon's next week!
2. Rio Smile White Advanced Blue Light Teeth Whitening – £39.99
This kit contains gel for up to 20 applications, which means you'll get a lot of use out of it for the price.
You apply the tray for just 15 minutes every day, and the blue light is designed to enhance the whitening effect.
3. Billion Dollar Smile Teeth Whitening Kit – £39.99
This at-home teeth whitening kit contains gel pens which you empty into a USB-powered mouth guard with built-in light.
There's no need to set a timer - the light automatically switches off after 10 minutes.
For quicker results, however, you can repeat the process up to 30 minutes total per session.
4. SmileTime Natural Charcoal Teeth Whitening Kit – £15.99
Looking for a natural option for teeth whitening at home? SmileTime's Natural Charcoal Teeth Whitening Kit is designed to remove teeth staining after just one use.
The kit contains Activated Charcoal, which draws in toxic substances such as tooth stains. You also get a toothbrush made of sustainable bamboo, for a more planet-kind approach to teeth whitening.
What we particularly love about this kit is that you don't have to set up a whole new routine to get whiter teeth - you just add it to your existing teeth cleaning routine. Simply brush on the powder gently for a couple of minutes before bedtime, moving the toothbrush in gentle circles.
If you have sensitive teeth, you can brush with confidence - this kit has been designed with sensitivity in mind.
As an extra benefit, the powder has a mint flavour to fight bad breath.
5. Hi Smile Teeth Whitening Kit – £99
According to their site, this teeth whitening kit has been designed to deliver maximum results in just six applications. Each application takes 10 minutes, and there are three steps to the process. What's more, the key ingredients mean this kit shouldn't cause pain or sensitivity.
The Hi Smile kit is neat and compact. You get an LED light, three syringes full of whitening gel, a day toothpaste, a night toothpaste and a set of instructions. After popping the gel into the top and bottom trays, you have to insert the tray into your mouth and wait for 10 minutes. Then, you simply wash out the tray and your mouth with water. Easy.
6. Harvey & Coco Teeth Whitening Kit Pro Edition – £20
The Amazon bestselling teeth whitening kit by Harvey & Coco comes with whitening gel and an LED light for enhanced results.
56% of reviews on the site are 5-star, which is encouraging.
Each treatment takes just 20 minutes, leaving plenty of time for wedmin.
The Best Whitening Toothpaste
Using a whitening toothpaste is an easy way to get a head start when it comes to teeth whitening.
The best way to achieve white teeth is to take a holistic approach, so although a whitening toothpaste probably won't make much of a difference on its own, it'll maximise the effects of other treatments. Here are the best whitening toothpastes that'll have you on a one-way street to healthy gums and pearly whites.
7. Colgate Max White Expert Complete Whitening Toothpaste – £7.99
Colgate Max White toothpaste contains "optic brighteners" which reflect blue light and make your teeth look instantly whiter.
Of course, the whitening properties are only gentle, so results are minimal, but this toothpaste does a good job at banishing stains and keeping your mouth healthy.
8. Janina Ultrawhite Whitening Toothpaste – £7.67
The Janina Ultra White Toothpaste contains a combination of natural enzymes to whiten teeth without harsh abrasives.
It's perfect for everyday use and should be used before and after other teeth whitening treatments to keep your mouth healthy. It's designed to work on removing stubborn coffee, tea and red wine stains, resulting in visibly whiter teeth.
9. Sensodyne Rapid Relief Whitening Toothpaste – £4.50
If you have sensitive teeth, Sensodyne should be your go-to toothpaste brand. This brilliant toothpaste will effectively remove stains and restore the natural whiteness of your teeth, all while relieving sensitivity.
Use this toothpaste twice a day when brushing, and in conjunction with other teeth whiteners for best results.
The Best Teeth Whitening Strips
Alongside toothpaste, teeth whitening strips are another gentle but effective whitener. They can easily be applied at home, mould to the shape of your teeth and they don't cost a fortune.
Most strips are pre-coated in a teeth whitening gel which contains hydrogen peroxide, the chemical that brightens your teeth. It'll depend on the strips as to how regularly you can apply them and how long they should stay on your teeth for.
10. Boots Exert Dissolvable Teeth Whitening Strips – £18
If you're looking for whitening strips that are a little less wasteful than the single-use disposable options, consider Boots Expert Dissolvable Teeth Whitening Strips.
The pack comes with 56 strips and just like other strips they sit in your mouth for 15 minutes working their whitening magic. Here's where the fun comes in - they'll dissolve gradually leaving you with pearly whites and no wastage.
11. Crest 3D Professional Effects Whitestrips Luxe – from £19.80
The iconic Crest 3D Whitestrips are popular for a reason and also dentist approved.
Each box contains 40 strips, for 20 treatments, and promise to remove stubborn stains no matter how long they've been there. They also feature a non-slip grip, meaning the strip will stay in until you take it off - you can even drink water while wearing them!
12. Spotlight Teeth Whitening System Strips – £40
Developed by dentists, the Spotlight Teeth Whitening Strips are easy to apply and, when used in conjunction with whitening toothpaste, make your teeth look visibly whiter – especially after the first use. Each pack contains 28 strips.
Apply the strips to dry teeth and leave for an hour before removing. The small amount of hydrogen peroxide breaks down the stains on your teeth by penetrating the top layer of the enamel to brighten the colour. A real star buy.
13. Pro Teeth Whitening Co. Premium Dental Whitening Strips – £20
Coming in at just £20 for 28 teeth whitening strips, the Pro Teeth Whitening Co.'s offering is one of the most affordable.
These dental strips contain activated charcoal for professional results, and they promise to make a difference to the colour of your teeth after just one use. Each treatment takes just 30 minutes, and if you do one treatment everyday, the appearance of stains caused by coffee and red wine will be reduced.
They're somewhat fiddly to apply and keep in your mouth, but the results are very good for the price.
14. iWhite Instant Teeth Whitening Kit – £19.99
Couples on the hunt for a budget teeth whitener will love the iWhite Teeth Whitening Kit. It costs less than £30 and promises immediate results.
In the kit you get 10 pre-filled trays which we recommend using over five consecutive days (or once in a while for a bit of a boost). Each treatment should take 20 minutes, and after five days, teeth will be whiter and stronger. No mess and no confusion – exactly as we like it.
15. Mr Blanc. Minty Fresh Teeth Whitening Strips – £24.99
You've probably seen Mr. Blanc products advertised by every influencer and their dog on Instagram, but don't let that put you off.
These teeth whitening strips are actually really effective, and the perfect choice if you're looking for a quick fix. They shouldn't cause any pain or sensitivity, either.
The Best Charcoal & Oil Pulling Teeth Whiteners
Charcoal is an on-trend, vegan way of brightening your teeth.
However, the method isn't without controversy. While fans insist it whitens teeth, there are concerns that it's too abrasive against enamel.
Some dentists do recommend if for removing surface stains - just make sure you're brushing gently, and only use it for short periods.
Another natural whitening method is oil pulling. Made popular by Gwyneth Paltrow (who else?), it's still pretty new to the Western world, but some published studies say it has benefits for your oral health.
In short, it's the act of swilling coconut oil around your mouth for 15 minutes to reduce plaque, bacteria and stains. The taste is acquired, but after a few weeks some users have reported a change in the colour of their teeth.
16. Pro Teeth Whitening Co Activated Charcoal Natural Teeth Whitening Power – £9.99
This Amazon bestseller has some impressive user reviews.
This powder promises to subtly whiten your teeth by a few shades while removing stubborn stains. It's also 100% vegan-friendly and apparently approved by UK dentists. Give it a go and see what you think.
17. Procoal Activated Charcoal Teeth Whitening Powder – £8.99
The results of this natural teeth whitener are supposed to be quick and visible. Granted, having powder in your mouth takes some getting used to, but after a couple of treatments it should become second nature.
This activated charcoal powder by Procoal helps removes stains and is best used in conjunction with a daily whitening toothpaste. Each jar contains up to six months' worth of supply, making it one of the most purse-friendly teeth whiteners around.
18. Ecodenta Extra Black Whitening Toothpaste with Black Charcoal & Teavigo – £4.99
This charcoal toothpaste is vegan-friendly and at a wallet-friendly price.
It contains 96% ingredients of natural origin, and was formulated in collaboration with a dentist.
19. Keeko Morning Mint Oil Pulling Sachets – £34
These convenient and easy-to-use sachets make oil pulling a whole lot easier. These have a hint of peppermint oil, lemon oil and chamomile alongside the coconut oil for a pleasant and zingy taste. You get 14 sachets in every pack, and they're best used in the morning before a charcoal-activated toothpaste.
The Best Teeth Whitening Wands
Teeth whitening pens are a short-term solution if you want to top up your teeth whitening while on the go. These convenient wands are filled with a whitening formula that you coat your teeth with to cover dark marks or stains.
For the most part they are gentler than other whitening solutions and should be used for touch-ups rather than a primary teeth whitening tool so if you're after lasting and strong results see the products above!
20. Moon Kendall Jenner Teeth Whitening Pen – £19.99
Supermodel Kendall Jenner swears by the Moon teeth whitening pen for some quick on-the-go brightening action. The whitening gel works to counteract signs of staining using incredible antioxidants such as lavender oil, strawberry extract and honeysuckle flower. Simply brush the vanilla mint flavoured product over your teeth and allow for half an hour before eating or drinking.
Well, if it's good enough for Kendall's gnashers...
21. Smile Science Harley Street Professional Teeth Whitening Wands – £29.99
Ideal for targeting small stains, the Smile Science Harley Street Professional Teeth Whitening Wands contain 7 wands that work to removes stains, and 7 that whiten teeth.
Used in that order, they work by rubbing over the surface of your teeth, almost like a toothbrush, to target those hard-to-get marks.
Do Teeth Whitening Lights Really Work?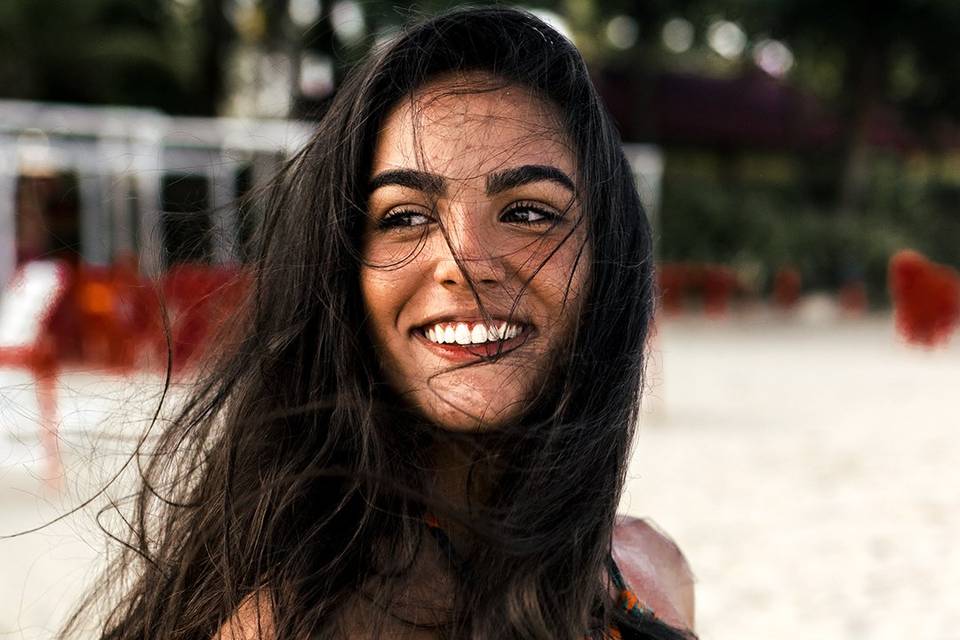 In a clinic, yes – light treatment can effectively whiten your teeth. When it comes to at-home teeth whitening lights, they don't tend to be the same quality.
LED lights won't whiten your teeth on their own. You need to apply a whitening agent to your teeth first – and don't worry, if you use an all-natural one, these are perfectly safe. Teeth whitening gels are the most professional and intense of all the at-home teeth whiteners. They contain a much higher percentage of hydrogen peroxide (the main whitening ingredient in the products listed above).
In fact, while a whitening strip might have between 1 and 10% hydrogen peroxide, a tooth whitening gel could have around 35%.
The results of teeth whitening gels are, quite obviously, a lot better – but we would recommend a visit to the dentist before you use one. They might be able to make a tray which fits your gums to avoid the gel spilling over and irritating your mouth.
Our main piece of advice? If you want to notice a difference in the shade of your teeth, opt for a slightly more expensive at-home LED light with a good quality gel. We've reviewed some choices above.
How Much Does it Cost to Get Your Teeth Professionally Whitened?
The cost of getting your teeth professionally whitened depends on where you get it done, the treatment you choose and your dentist. We'd always recommend doing your research and paying a little more for a safe service which you know will work.
Generally speaking, you can expect to pay between £200 and £300 for professional bleaching. Laser whitening will cost more. It might be expensive, but the results last for a long time and you'll only need top-ups after the first treatment.
If you're not sure about full teeth whitening and don't like the idea of whitening your teeth at home, you might want to consider a treatment called Airflow. Dr Reena Wadia of RW Perio says: "This aims to remove stains that traditional scaling and polishing may not remove. It uses a combination of flavoured fine powder particles, compressed air and water. Patients do not experience any sensitivity or discomfort. The results are immediate and leave patients with cleaner teeth and fresher breath!"
READ MORE: 15 of the Best Wedding Makeup Products
Can Yellow Teeth Become White?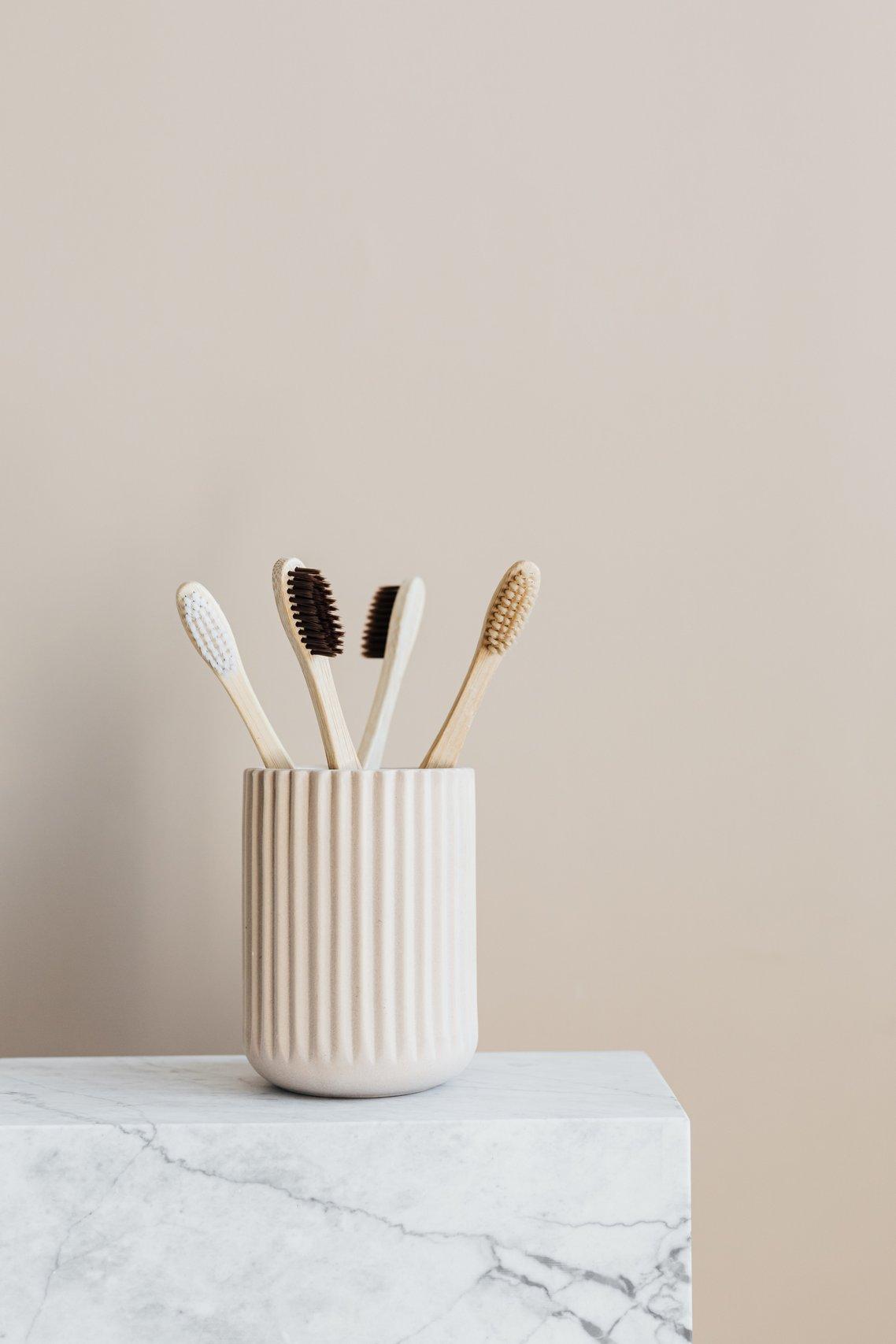 Of course! Just bear in mind, the more stains you have on your teeth (and the longer you've had them), the harder it will be to reverse the damage.
Take a holistic approach to whitening your teeth if they're particularly yellow, and don't expect overnight results. Start by seeing your hygienist (an important step for maintaining gum health), buy an electric toothbrush and learn to floss. Oh, and remember that anything which stains a white T-shirt will generally stain your teeth, so minimise frequent intake of tea, coffee and red wine.
Will Teeth Whitening Make my Teeth Sensitive?
Take any horror stories you've heard with a pinch of salt. Yes, people with naturally sensitive teeth might suffer a bit more, but any sensitivity caused by teeth whitening is usually short-lived.
If you whiten your teeth properly and with a good quality kit, you won't do any lasting damage. Use a desensitising toothpaste beforehand to reduce tooth and nerve sensitivity.
READ MORE: The Best Anti-Redness Products to Calm, Soothe and Colour-Correct Your Skin
Now your teeth are looking their best, you'll want to give your nails a bit of TLC, too. Check out our round-up of the best nail strengtheners to use before your wedding manicure.