13 Details You Should Include on Your Wedding Website
Ensure you've checked off everything your guests will need to know prior to your wedding with our breakdown of the 13 details you should include on your wedding website - from key details to fun extras you might not have considered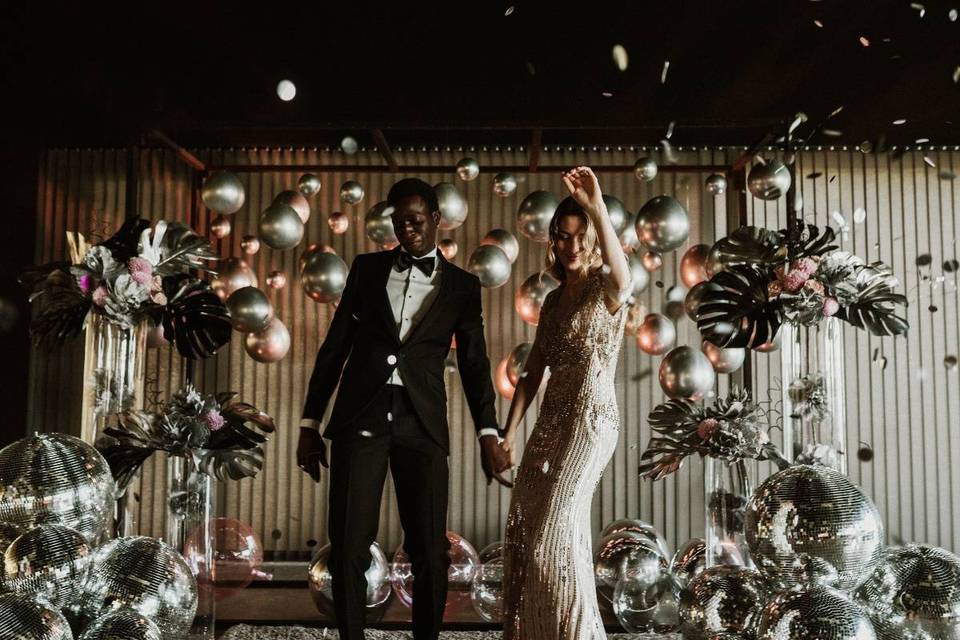 Creating a wedding website is a brilliant way to not only save you money, it's also an invaluable tool for communicating with your guests before the big day not to mention a fun pre-wedding activity for you and your other half (and if you need more convincing, check out all the other benefits of having a wedding website).
With lots of elements going into your wedding day, it can be tricky to decipher what exactly to include in your wedding website. After all, missing out vital information will only add stress to your day and encourage endless questions from your guests - two things we absolutely want to avoid at all costs! - so getting it right is very important.
Avoid any pre-wedding panic and ensure you've covered all bases with our guide to the 13 details you should include in your wedding website. These are the features you won't want to miss...
READ MORE
Key Details
1. Wedding Date & Time
It goes without saying that you're going to need to include the date and time of your wedding on your website, particularly if you've decided against physical invitations and your online invite will be the only resource your guests use.
Be sure to place it on the initial page of your wedding website so your guests can easily refer back to it.
2. Wedding Location
If you're getting married further afield or you know some of your guests won't be familiar with the location, a clear address for the wedding venue is vital. You don't want anyone turning up to the wrong place on the day!
Having your reception at a different venue to the ceremony? Make sure you've noted this down to avoid confusion.
3. Rough Schedule
Your guests don't need a minute by minute breakdown of the day, but a rough itinerary clearly outlining key aspects and timings will make sure there are no unexpected surprises (unless, of course, you want some!). This will allow your friends and family to plan ahead, such as bringing jackets along if they know they'll be outside in the evening, or having a bite to eat before the ceremony if the meal isn't until later in the day.
READ MORE: 42 Best Wedding Guest Dresses & Outfits to Shop Now
Guest Details
4. Dress Code
Whether you're opting for a relaxed, festival-style wedding or an elegant black tie celebration, your guests will need to know what to wear to save anyone feeling underdressed or overdressed.
It might be worth including whether your guests will need a change of clothes or footwear as well, especially if you plan on taking part in fun activities such as garden games or a bouncy castle.
5. Catering
Your wedding party will thank you for noting down what food will be at your wedding and the estimated time it'll be served so they don't spend the day with an empty stomach if you're eating late. After all, no-one wants hangry guests!
You may also want to let your guests know the drinks situation - will it be an open bar, or do you advise they bring cash or their own refreshments?
Moreover, asking your guests to note down any allergies or dietary requirements they may have when they confirm their attendance is really important and will save any stress on the day itself.
6. Children & Plus Ones
Children and plus-ones can be a difficult subject to bring up so make life easier for all parties by politely but firmly stating on your wedding website whether children or plus-ones are welcomed. This will save any awkward questions, ensure everyone is on the same page and give people a chance to organise a babysitter if necessary.
7. RSVP Date
The 'confirming your attendance' section on a wedding website is arguably one its most useful features. It'll save you having to organise replies from different sources and keep your RSVPs all in one easy place. We recommend writing down an ideal RSVP deadline date so you won't have to chase any late repliers.
READ MORE: Children at Weddings: Everything You Need to Consider
Location Details
8. Transport
Detailed directions to your wedding venue are a must, especially if you're getting married a little off the beaten track. Don't forget to include any useful travel or parking information.
If you have multiple locations for the big day, clearly state if transport has been organised, the meeting spot and timings.
9. Accommodation
You'll need to let your guests know if there are any accommodation options at your wedding venue, or if they should find somewhere close by to stay overnight. This is particularly important if you know many of your guests will be travelling a fair distance on the day. Guests will really appreciate some local hotel recommendations too!
If the accommodation provided by the wedding venue is unique - such as glamping or bell tents - make sure you outline this so your guests are aware before they turn up.
Many wedding venues also offer rooms at a discounted rate and it'll be much appreciated if you highlight this on your wedding website.
10. Safety
Reassure your guests of what you as a couple and what your venue will be doing to look after their health and wellbeing during your wedding day. The great thing about a wedding website is that any information can easily be adjusted, so if requirements change make sure your guests are aware that you will be keeping the site up to date.
READ MORE: 44 Stylish Wedding Face Masks for Couples and Guests
Fun Extras
11. Blog
Perhaps the most exciting section to fill out on your wedding website is the blog. Sit down with your partner and reminisce about how you first met, your proposal story and how your wedding planning is coming along. You guests will love feeling part of your special day, particularly if you have anyone attending who only knows one of you.
You might also want to introduce members of your wedding party, such as the maid of honour or best man, on your wedding website blog so everyone has a familiar face to chat to on the day.
12. Photographs
As well as including photographs of amazing memories for your guests to look over before your special day, your wedding website is also a great place to share your wedding day snapshots.
13. Wedding Gifts
If you've decided to use a wedding gift list, a wedding website allows you to easily place a link straight to the site making it accessible to your guests.
Alternatively, you may ask your guests to give a monetary donation to a charity or a contribution to your honeymoon, in which case this can also be noted down. Trust us, your guests will be grateful for the heads up!
Time to start planning your wedding gift list? You'll find loads of amazing options in our wedding gift list ideas for 2021.