Weirdest Wedding Gifts: Newlyweds Reveal The Strangest Gifts They Received
From wacky and wonderful ideas, to presents you definitely don't want to receive from your mother in law, these are the weirdest wedding gifts couples have received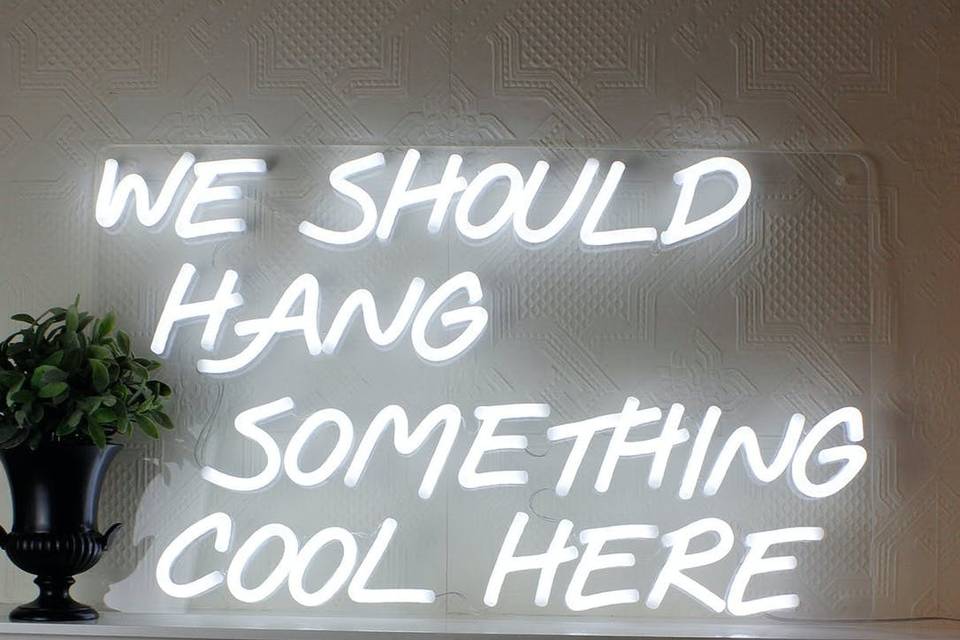 Weird wedding gifts can be fun and useful, but you have to be careful not to confuse, insult or embarrass the newlywed couple. If you are looking for an unusual wedding gift, take a cue from the following stories to see what to gift and more importantly what to steer clear of.
If you're the one who will be receiving a gift, to avoid any wedding gift guesswork we recommend you create a wedding gift list of items that you and your partner really need or want. You don't have to stick to something traditional - we've compiled an edit of weird and wonderful gifts to add to your list from The Wedding Shop and Prezola.
From silly surprises to truly terrifying presents, these are the gifts that real couples actually received...
READ MORE
The Weird Wedding Gifts Real Couples Received
Holiday Horror
"Mother-in-law gave us a weekend in her friends caravan but as long as they can come with us..." - Anonymous, Hitched
Clowning Around
"It's this metal and enamel clown, when you twist the head the body folds open into a serving platter. It's Italian and beautifully crafted but SO creepy (I hate clowns)." - Anonymous, Reddit
Beach Please
"For my first wedding we got two beach towels with elephants on them laying out in the sun...I just thought that was weird. We did use them but I just kept wondering... why ELEPHANTS?" - Anonymous, Reddit
Sharp Idea
"My husband received a traditional Scottish sgian dubh, which is a small knife worn with a kilt. I received a matching dagger, which was twice the size! Our friend said it was traditional in the past to gift women a dagger on their wedding day to help them protect themselves while their husbands were off fighting in the clan wars. I was in complete shock when I opened it but I thought it was so beautiful and unique!". - Anonymous, Hitched
Out Of This World
"A really nice Kaleidoscope from my husbands aunt. With it was a note about reflecting upon and appreciating the ever changing beauty of life and our relationship. I love it." - Anonymous, Reddit
Triple Toast
"Three toasters, it was a joke!" - Anonymous, Hitched
Snowy Surprise
"A snow globe with a bride and groom inside, in a pose like they are dancing under an alter. It's tucked away in a book case - not my style at all." - Anonymous, Reddit
Getting Grilled
"A used George Foreman, in a curly fries box with only one side wrapped." - Anonymous, Hitched
Unwanted Opinion
"Breast massagers since 'we should start trying to have children immediately' and would obviously be breastfeeding them because 'it's the only way'." - Anonymous, Reddit
Awkward Exchange
"My mother-in law wants to buy me lingerie!" - Anonymous, Hitched
Forget It
"For my wedding day, my Dad, Uncle and brother never gave me anything! I think they just genuinely didn't even consider that there would be any gift giving involved." - Anonymous, Hitched
Nine Weird & Wonderful Wedding Gifts
Letting your guests have free reign with your wedding gifts can be a risk, so to ensure you don't end up with three toasters it's a great idea to make a wedding gift list. These weird and wonderful gift ideas from The Wedding Shop and Prezola are as unusual as they are amazing!
1. Zebra Flower Vase - £57.50, Quail
Wonderfully quirky and eccentric, this adorable zebra vase by Quail Ceramics will certainly be a talking point when guests visit your home. It's a great way to add interest and make a statement in a room.
2. Gin O'Clock Doormat - £25, Artsy Doormats
You'll love receiving a warm welcome home if you get given this gin doormat by Artsy Doormats. Any excuse for a tipple, right?
3. Mohawk Match Strike - £44, Jonathan Adler
Forget boring matches, the mohawk match strike by Jonathan Adler doubles up as a practical present as well as one that will look amazing in your home.
4. Octopus Wine Bottle Holder - £100, Culinary Concepts
If you were gifted lots of bottles of bubbly for your engagement or wedding, you'll need something to store them in and what's better than an eight-legged octopus wine holder?
5. Industrial Toilet Roll Holder & Shelf - £65, Moa Design
Industrial interiors are seriously trendy and this toilet roll holder and shelf by Moa Design will be a cool addition to your bathroom. Perfect if you are moving into a new home post-wedding!
5. LED Smart Book Light - £35, Gingko Design
Bookworms will adore this gorgeous LED lamp by Gingko Design. When closed it looks just like a book on your bedside table, but when opened it transforms into sculptural mood light.
6. Three Course Meal & Mocktail For Two at the Clink Restaurant - £80, Virgin Experience Days
For a one-of-a-kind dining experience consider adding this experience to your wedding gift list. You and your partner will enjoy a three course meal cooked by prisoners in culinary training at the Clink restaurant - a charity that aids the rehabilitation of prisoners.
7. Parrot Sommelier Corkscrew - £45, Alessi
Open drinks in style with this parrot corkscrew by Alessi. Playful, bright and unusual, it will add a pop of colour to an at-home bar or drinks trolley.
8. 'We Should Hang Something Cool Here' LED Neon Light - £660, Love Inc
Stuck for wall art ideas? This funny neon light by Love Inc has done all the hard work for you. Crafted from environmentally friendly material (unlike traditional neon glass), it's a great way to inject personality into your home.
9. Two Nights in Rhino/Wolf Lodge - £820, Port Lympne Hotel & Reserve
Take a walk on the wild side with this two night stay at the Port Lympne Hotel and Reserve. You'll be hanging out with rhinos or wolves, all while sipping on prosecco and tucking into pizza at the hotel's wood-fired pizza restaurant.
Check out more gift experiences for couples with these quirky gift experience ideas.