It might make you feel a bit teary to think about, but after your big day is over, you'll have to pop your lovely gown in a wedding dress box and put it away for safe keeping.
Actually – you don't have to. Some brides choose to donate or auction off their dress, others trash it in a "trash my dress" photo shoot, some frame their wedding dress and others customise it to create a whole new outfit. The possibilities really are endless!
That said, if you're in the group of brides who can't face bidding farewell for good, you'll want to know about wedding dress cleaning and how to store your dress properly in a wedding dress box. The thing is, preserving your dress so that it looks as good as new in years to come is a bit of an art.
We've rounded up 13 tips for preserving your wedding dress, including tips on wedding dress dry cleaning and how to store your wedding dress. So grab a cuppa, have a read and thank us in 10 years' time when your wedding dress still looks fresh from the shop.
READ MORE: What to do With Your Wedding Dress After the Wedding
1. Budget for Wedding Dress Cleaning and Storage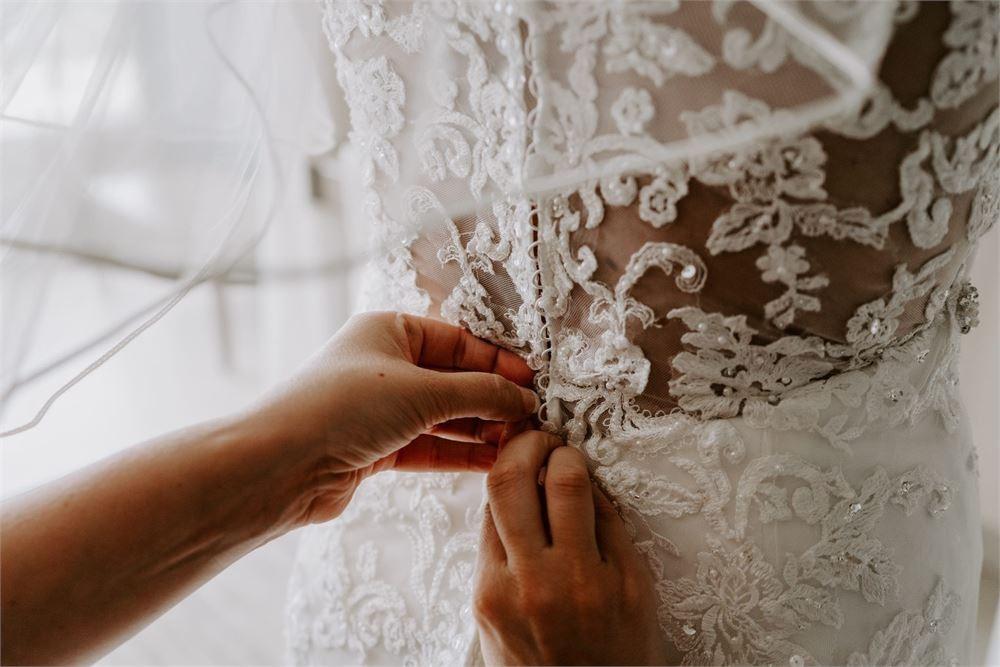 Image: Josie Hooper
We don't want to bore you with endless budget chat, but pretty much everything in your wedding planning comes down to finances. With the average cost of a wedding standing at just over £32,000, your pennies are not something you can afford to ignore!
London based Wilton Green Dry Cleaning can dry clean your dress from £160, so whether you choose to send your wedding dress to a dry cleaner or clean it yourself, cleaning and preserving your wedding dress is going to come at a bit of a cost. Make sure you account for it!
READ MORE: How to Plan an Amazing Wedding for £32,000
2. Check the Care Instructions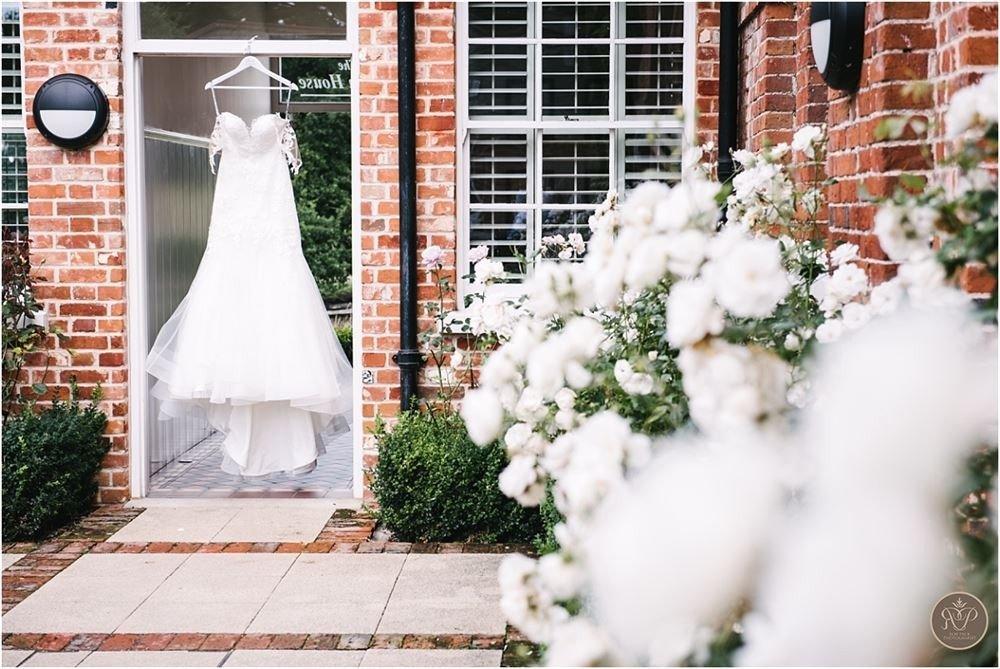 Image: Rob Pack Photography
Before you do anything, check the label or cleaning instructions on your wedding dress. We know you don't usually pay attention to instructions, but this is one time in your life when you really should.
There might be specific cleaning instructions on there, and whether you're cleaning the dress yourself or sending it to be dry cleaned professionally, you'll want to be aware of the rules.
READ MORE: Your Post Wedding To-Do List
3. Consider Wedding Dress Dry Cleaning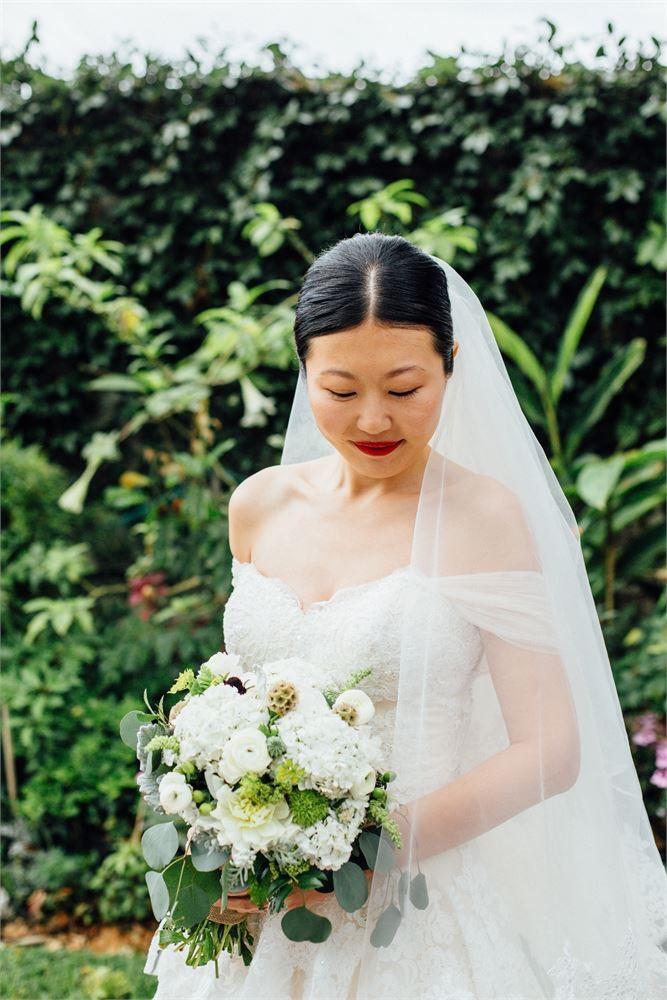 Image: Sarah Fulton
We'd highly recommend getting your wedding dress dry cleaned if you want to preserve your gown properly. But not just with any dry cleaner – one who specialises in wedding dress preservation. They'll be able to take a close look at the fabric, stitching and details to clean it in the most appropriate way.
Even if you think you've been really careful on the big day and not spilt anything on it, it's always best to get the gown professionally cleaned as some marks may appear over time.
When you're choosing a wedding dress cleaning specialist, there are a couple of things you should bear in mind.
First of all, you should check out their processes, and check they use a virgin solvent rather than a recycled one. Recycled solvents are typically used for ordinary dry cleaning, and they're likely to leave your dress smelling a little bit funky.
You should also check that in the event of any damage being done, the cost of the dress (and not just the preservation) will be refunded. We can't imagine anything worse than losing both your wedding dress and your money.
4. Time is of the Essence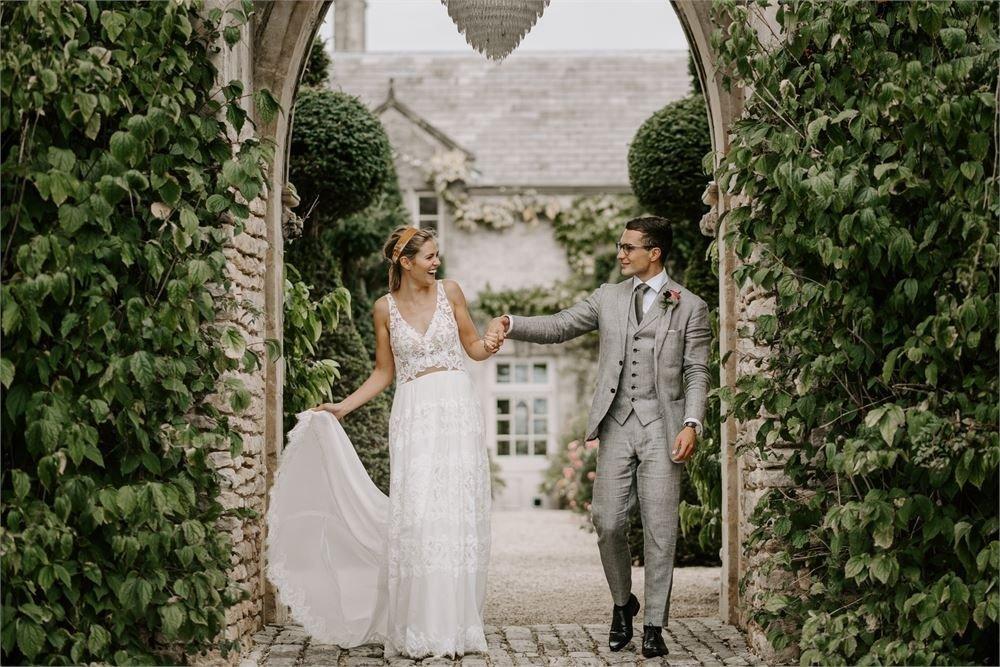 Image: Josie Hooper
Remember, with wedding dress preservation, time is of the essence. Lots of brides wait up to 6 weeks to get their dress dry cleaned, but this is no good, particularly if your dress has been stained on your wedding day.
Take your dress to a dry cleaner as soon as you possibly can after the wedding day – in fact, the day after the celebrations would be ideal! You could designate this role to one of your bridesmaids.
The longer you leave it, the more the stains will sink into the fabric and the more difficult they'll be to remove.
READ MORE: Maid of Honour Duties Explained
5. Follow the Rules if You're Cleaning the Dress Yourself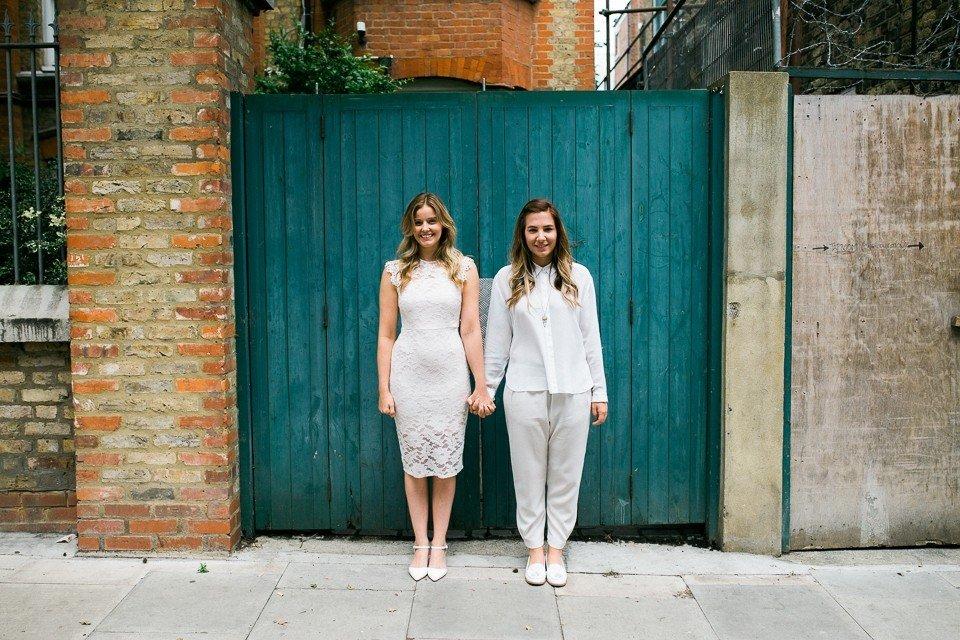 Image: Nikki van der Molen
If you choose to clean your wedding dress yourself, there are a couple of things you need to remember.
Don't go all-out with the cleaning straight away – instead, spot test the fabric with the products you're going to use (in an inconspicuous area, obviously) just to make sure things don't turn a funny colour!
Use soft bristled brushes to clean, never use bleach, and consider soft-bristled tooth brushes for removing the smaller marks.
6. Handle the Dress Using White Gloves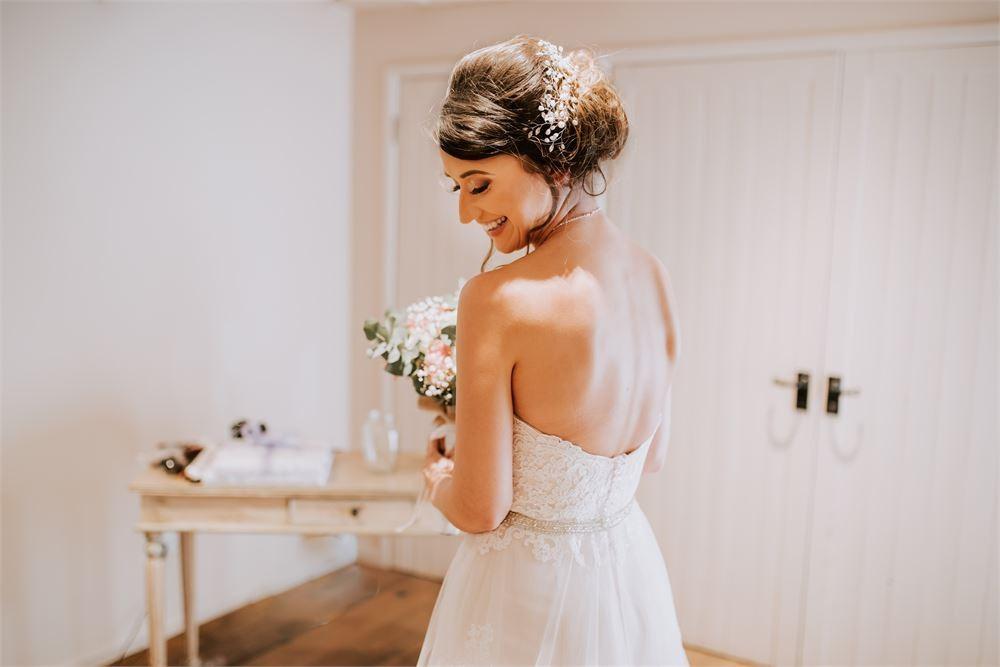 Image: Sally Rawlin
It might sound a little bit extra, but if you want to be really careful when you're handling your wedding dress before and after it has been dry cleaned, you should wear white cotton gloves to avoid finger prints and marks.
You can pick some up pretty cheaply, like these ones here!
7. Ditch the Plastic Cover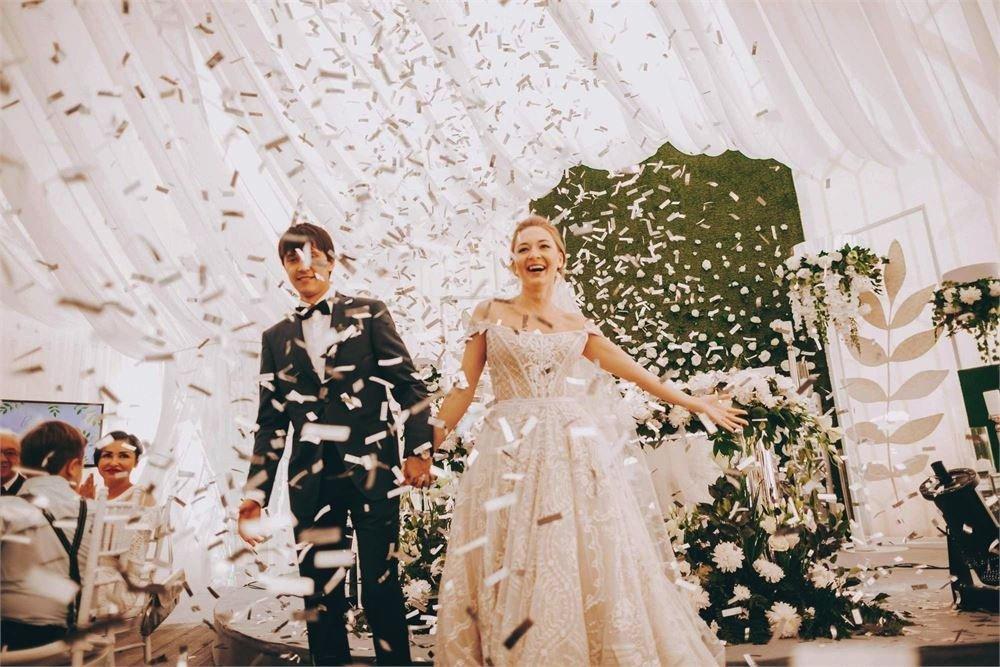 Image: YTZ Photo
Avoid leaving your dress in a plastic dress cover if at all possible – it's much better to use a cotton duvet as a temporary cover.
Plastic dress covers can disintegrate over time, and if this happens, then harmful particles can be left on your dress.
8. Find an Airtight Wedding Dress Box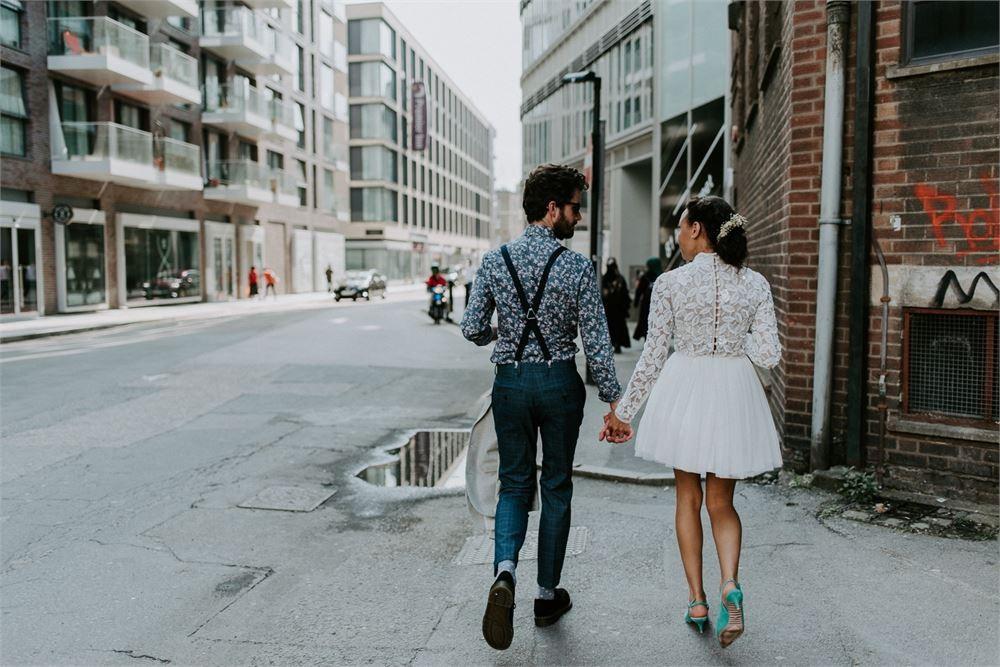 Image: Anna Mathilda
You can't put your wedding dress in any old box: invest in a special pH neutral wedding dress box so you can safely store your dress. If you opt for a normal box you run the risk of your beloved gown developing a yellow tinge over time. Make sure you choose a strong box that will stand the test of time – bonus points if it's pretty as you'll have the box for your whole life!
Consider the size of the box too – if you're not sure what size you need to get, have a picture of your wedding dress handy and a sales assistant should be able to advise you, as will the team at The Empty Box Company. Some storage boxes come with expandable lids which can help when storing a dress with lots of voluminous fabric.
READ MORE: The Best Places to Rent a Wedding Dress
9. Package it in Acid Free Tissue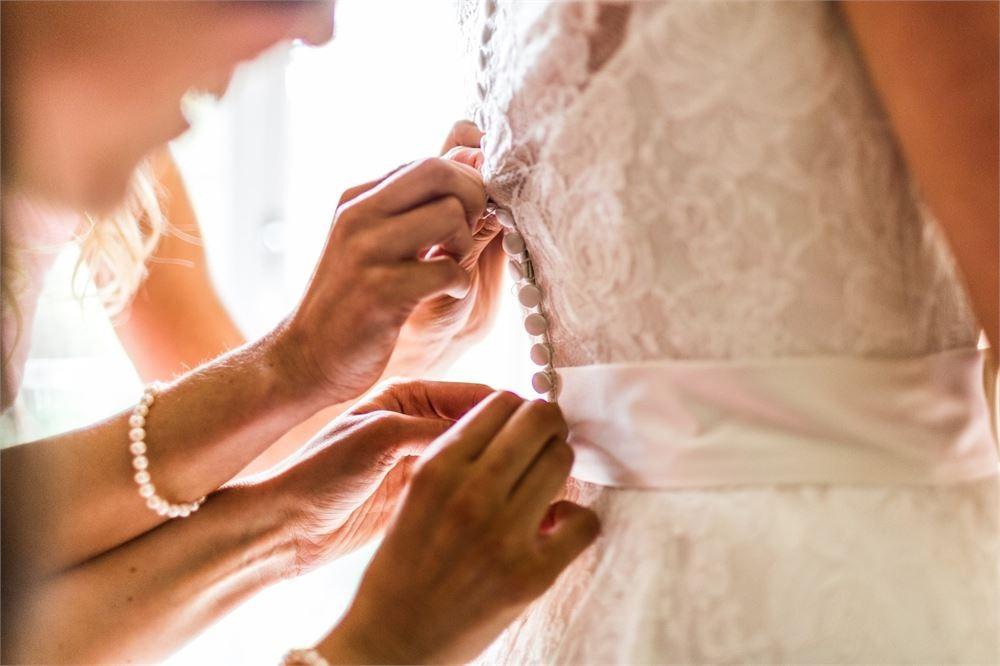 Image: Sacha Miller
Carefully pack your wedding dress away using acid free tissue. Place the tissue between the layers as you fold your dress away.
A good wedding storage box will come with acid free tissues and instructions on how to use it. Acid free tissue paper helps to preserve the fabric, but normal tissue paper become acidic over time and can damage the dress.
10. Don't Put the Dress in a Wardrobe or Attic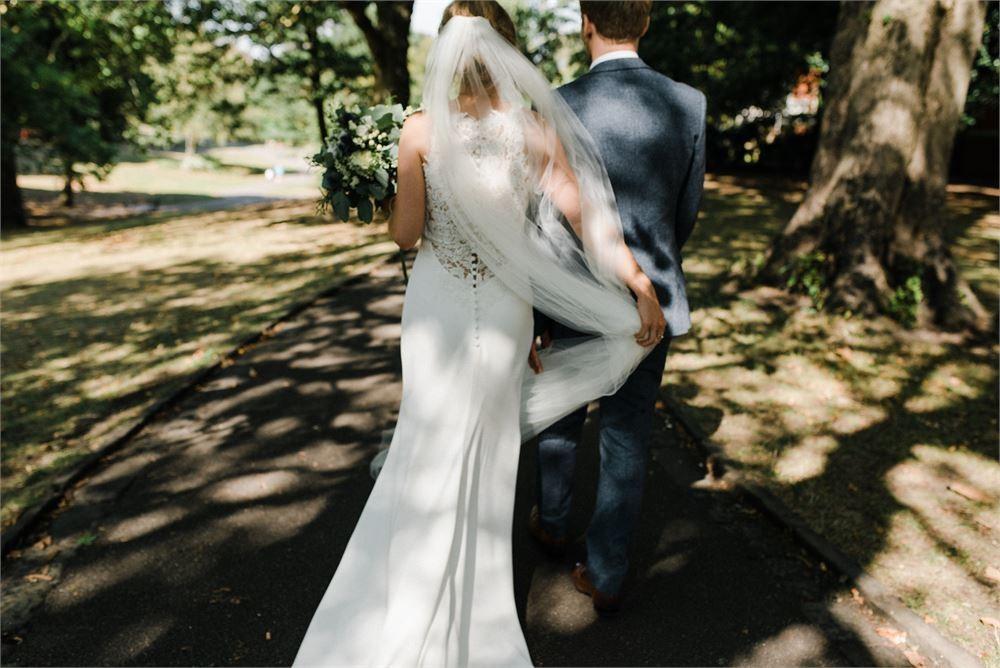 Image: Folega
Once your wedding dress is looking clean and pristine, it might seem like the easy option to simply hang up your wedding dress in the wardrobe. At least then you can look at it every morning when you open your wardrobe to find your work outfit for the day, right? Wrong.
By leaving your dress in the wardrobe it can get bashed about, catch on other clothes and even get a bit moth-eaten.
Also, if you can avoid putting your wedding dress in the attic or loft, please do! Loft spaces can be quite damp or humid, and are prone to hosting insects. Birds, mice or squirrels may also make a home in your attic so think twice before storing your pride and joy up there.
READ MORE: 43 of the Biggest Mistakes Brides Make When Choosing a Wedding Dress
11. Store Your Other Accessories Separately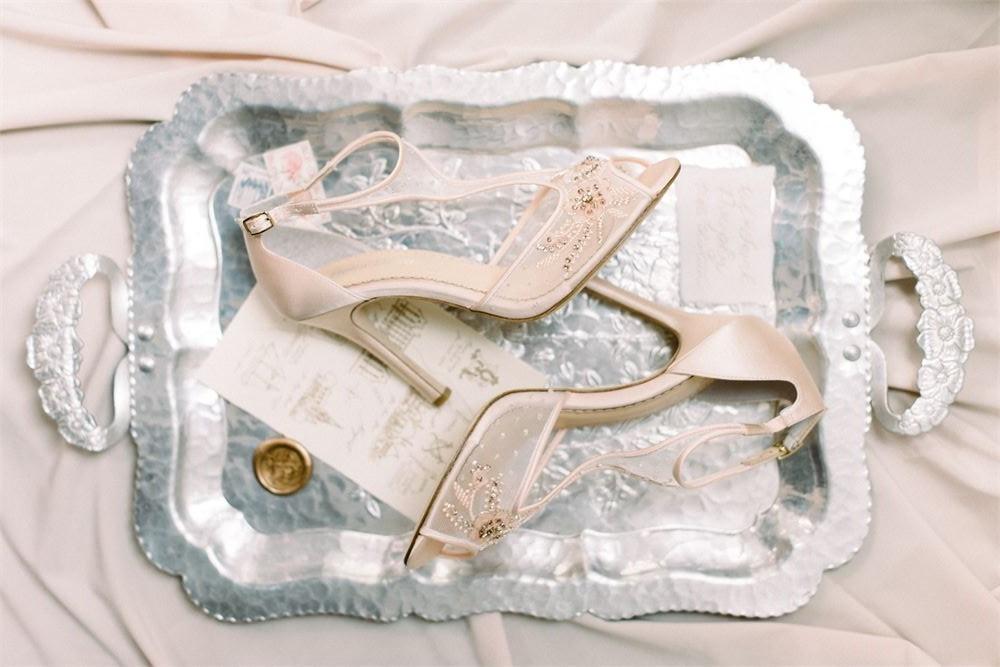 Image: Stephanie Vegliante
Make sure you don't store your wedding dress alongside the rest of your accessories. It might be that they're made of a material that conflicts with your wedding dress and can affect how your dress is preserved.
That said, we know how much meaning your shoes and other accessories will have, so although they're best not kept in the same box as your wedding dress, it is still a good idea to preserve them.
If your wedding shoes are made from a soft fabric, use a gentle cloth and sponge and lightly scrub your shoes with a mild detergent. If your shoes are leather, polish them before putting them away. If you're unsure on shoes made from satin or other delicate fabrics, you can also take them to a dry cleaner. Once your shoes are clean, wrap them in acid free tissue and pop them in a pretty shoe box.
READ MORE: How to Preserve Your Wedding Flowers
12. Keep it Away from Light, Heat and Damp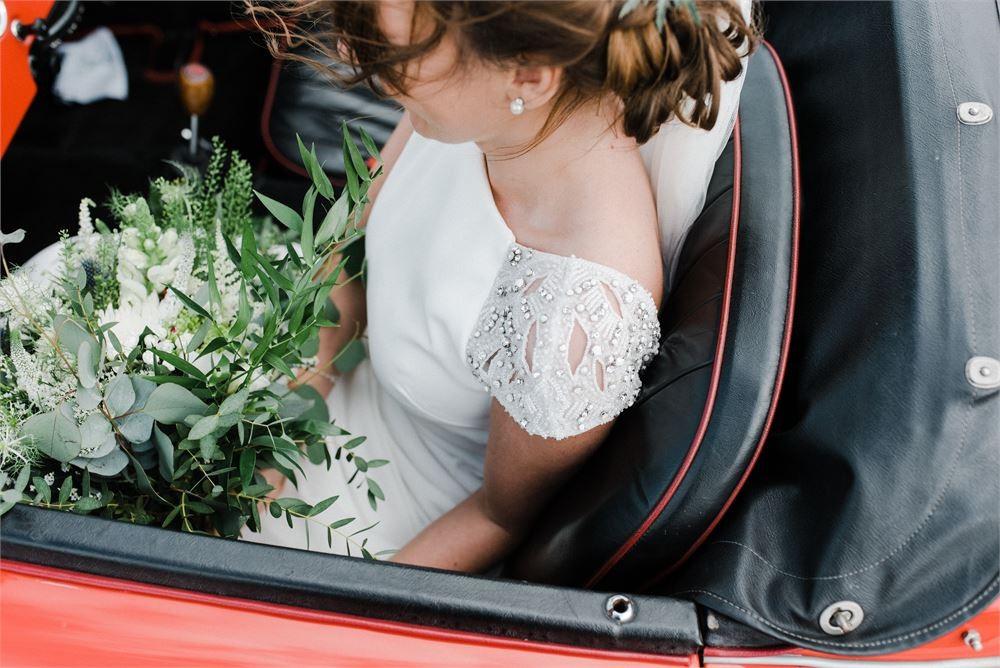 Image: Folega
If you have a spare room, it might be safest to put your wedding dress in there. Make sure you store the box containing your wedding dress in a place that is away from direct light, heat and damp.
It needs to be dry, dark and cool in order to remain in optimum condition. You've noticed how direct sunlight fades your curtains or carpet so avoid allowing the same thing to happen to your dress.
Try not to put the box up against an external wall too as sometimes fluctuating temperatures can cause problems.
13. Enjoy Your Wedding Dress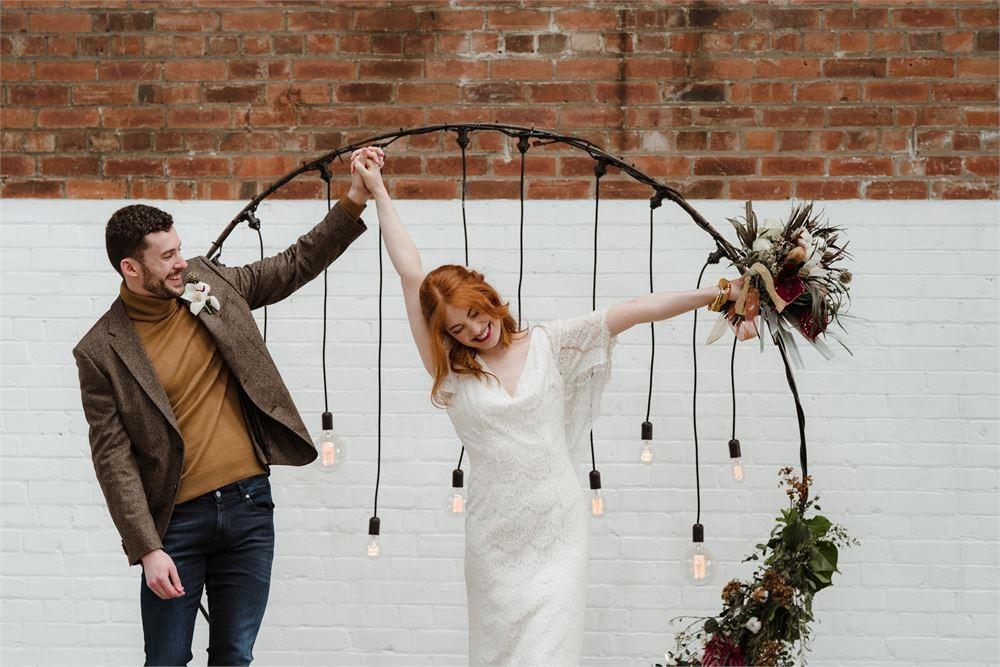 Image: Rosanna Lilly
Don't forget to enjoy your wedding dress – if you're going to go to the effort of making sure it remains in perfect condition then you need to take it out and enjoy it in all its pristine glory every once and a while.
Also, taking the dress out from time to time will prevent any creases from setting permanently. As if you need an excuse to get it out and stare lovingly at it…
Oh, and remember why you're doing it! It might seem like a lot of effort, but at the end of the day, once the last cake crumb has been devoured and the band have packed up to go home, all you'll have left from your wedding day is your outfit and your photos (and your new married name, husband, etc. of course). It goes without saying that you need to look after them!
It may not be just you who enjoys them in the future – your future children and grandchildren will treasure them as well.
READ MORE: The 11 Wedding Things You'll Regret Not Doing
If you're still on the hunt for your dream wedding dress but you're hoping not to spend a bomb, why not take a look at our round-up of the best high street wedding dresses? You're bound to find something you love!