How to Create a Wedding Website: 8 Simple Steps
From choosing a theme to adding your gift list, follow these 8 simple steps to create a free wedding website in no time!
We have included third party products to help you navigate and enjoy life's biggest moments. Purchases made through links on this page may earn us a commission.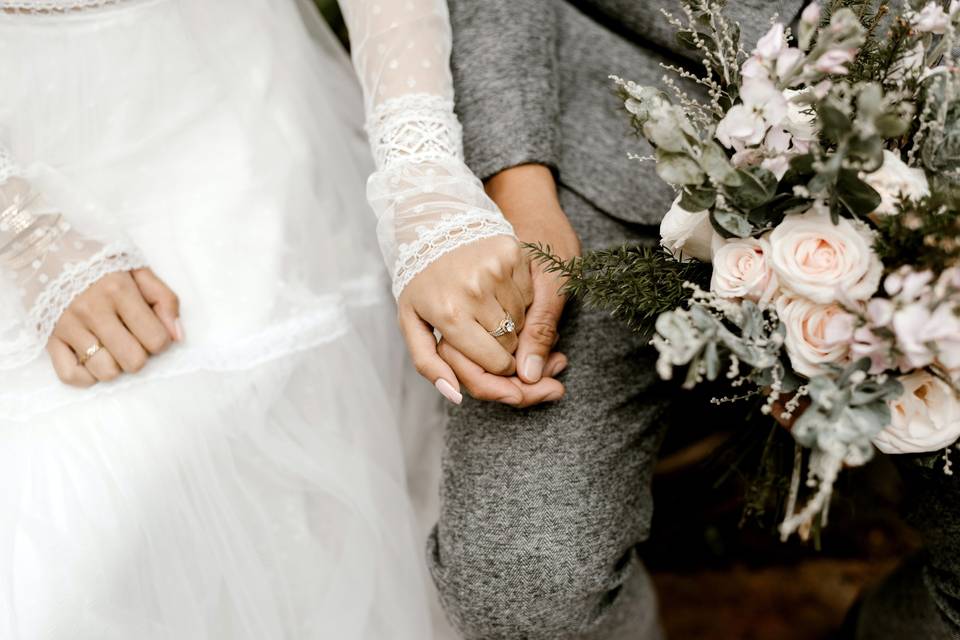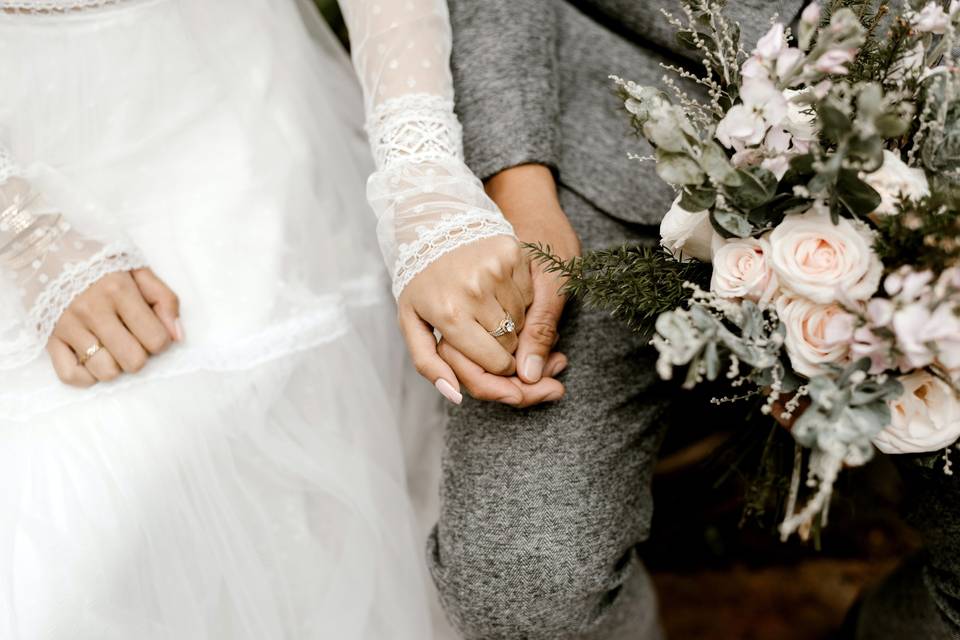 If you've chosen to create a wedding website then you probably know why having one will make yours and your guests' lives a whole lot easier, (and if not check out the reasons why here).
Besides collating everything into one place, they're also a fun way to document everything surrounding your special day, but with all the decisions that come with wedding planning, the last thing you want to be doing is spending precious cake tasting time trying to get your head around actually creating your wedding website.
Thankfully, you don't have to be tech savvy or have a ton of free hours in order to create a beautiful wedding website - it's as easy as 8 simple steps! To help you get started, we've put together a handy guide that'll have you building a pretty and seriously practical wedding website in no time.
READ MORE
8 Simple Steps to Create a Wedding Website
1. Choose a Wedding Website Platform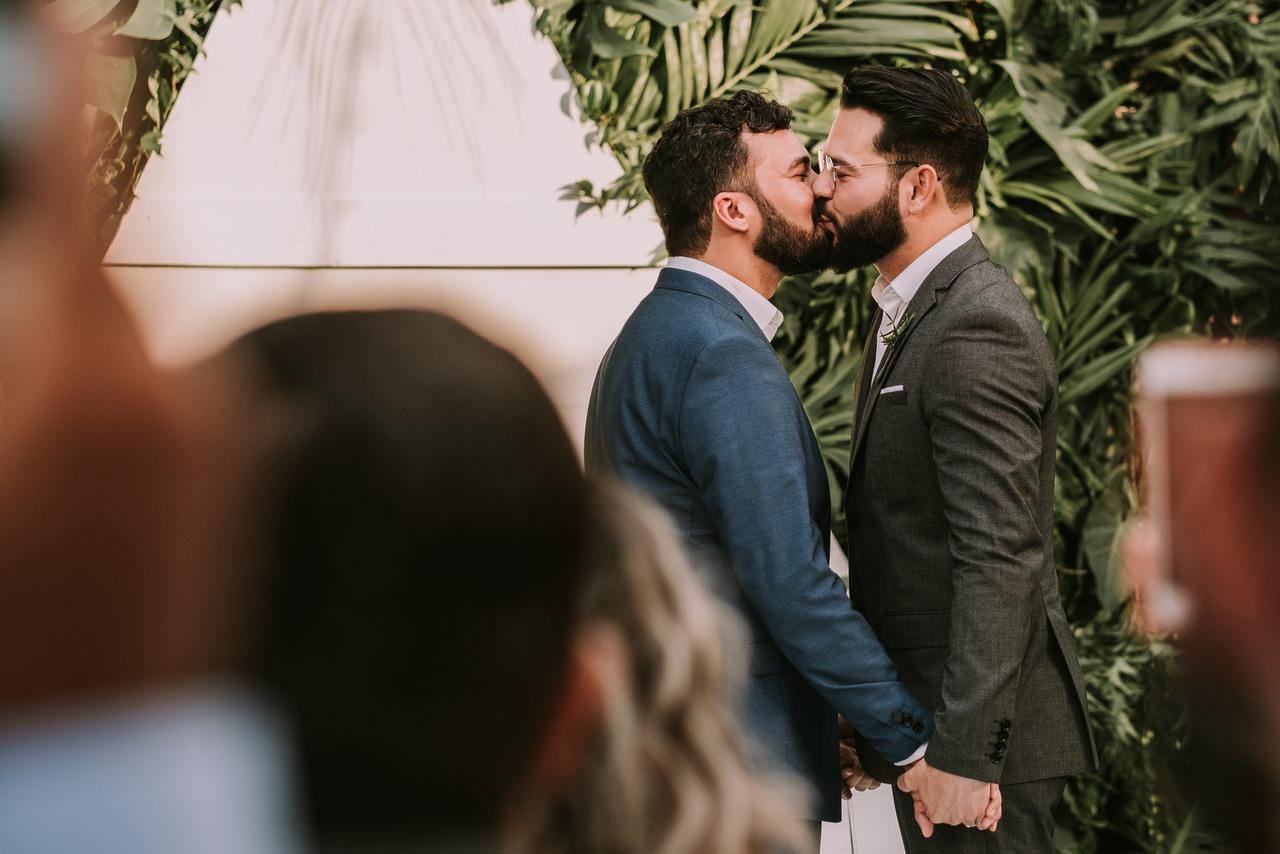 First things first, you'll need to pick a brilliant wedding website platform before you can start getting creative. While there are quite a few available, the Hitched wedding website creator is an amazing option and it's free and easy to use! Not only are there plenty of stylish themes to choose from and totally customisable pages, you can also create your own unique URL.
Don't believe us? Try it for yourself!
2. Pick a Unique Domain Name
The domain name is how your site will appear in the web address and one of the first things your guests will see. You can keep a generic domain name but we think it's a lovely idea to upgrade and have a unique one that's special to you as a couple.
If you opt for a catchy slogan such as 'themorganssayyes.co.uk' you can even use it as a fun hashtag on Instagram for guests to use when they upload their snapshots of the day.
3. Choose a Theme & Customise the Design
Here comes the fun part - choosing your wedding theme! The set templates available on the Hitched creator will save you lots of time and stop you having to faff around building one from scratch. More over, they're easily customisable so you can personalise them depending on your wedding style and taste.
Narrowing down what design to go for can be a little tricky so why not check out the most popular wedding website themes for 2021 for inspiration. Whether you opt for the same colour theme as the big day or you add lots of sentimental photographs, there's something to suit everyone.
4. Include Important Information
Arguably one of the most important steps, it's time to get down to business and start inputting all the vital information your guests will need to know before your wedding day. Be sure to include everything from the venue location and dress code to accommodation and transport. Need a little help? We've got you covered with our checklist of all the details you'll need to have on your wedding website.
5. Add RSVP & Gift List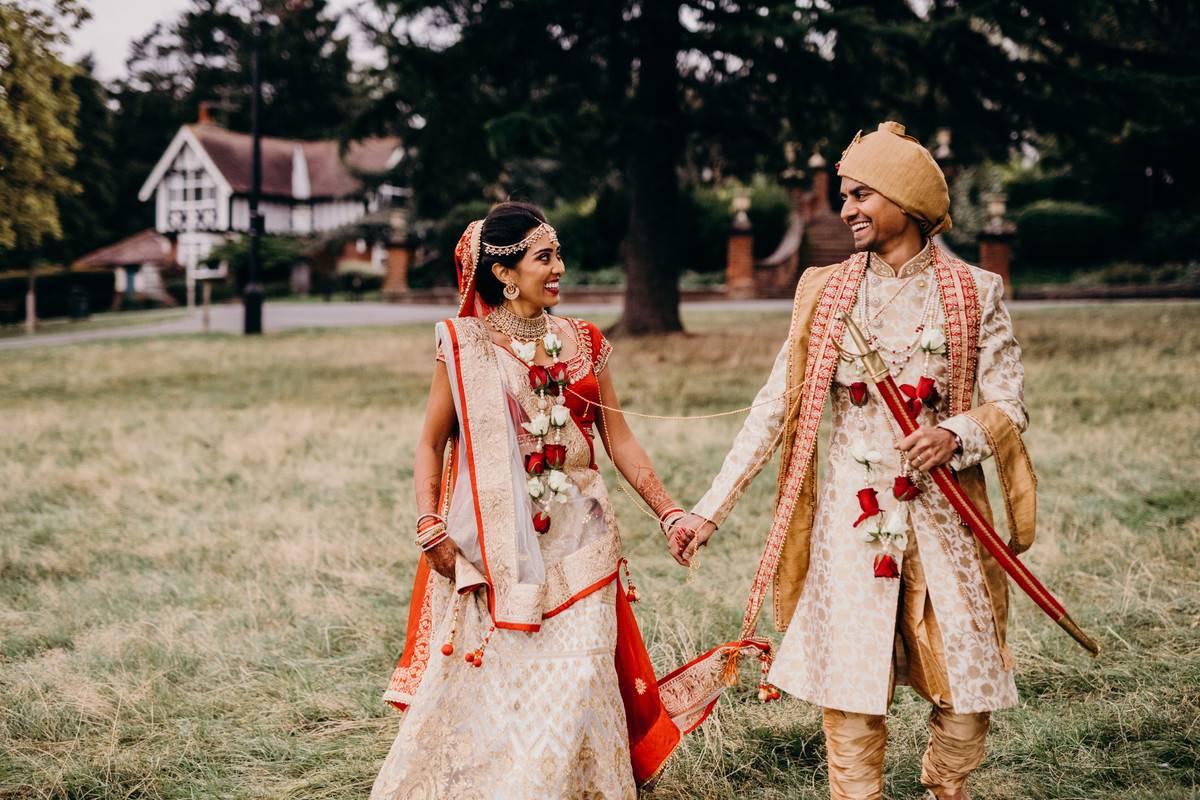 No matter how little or large your guest list is, keeping track of who will be attending (and who's yet to reply!) is a mountain of a task. One of the best features of a wedding website is the ability guests will have to RSVP using an attendance page. All you have to do is personalise the message that you want to appear on the page before they type their name in to confirm.
You might also want to include a wedding gift list by popping in the link to it on one of the pages. It's an ideal place to put it as you can include a short description letting your guests know that you're so grateful for their contribution.
6. Add the Finer Details
Your wedding website can be so much more than just a hub of information, there are also options to include fun extras like a wedding blog. This can detail your proposal story and how the wedding planning is coming along.
We recommend doing this as one of the last steps in creating your wedding website as you can really take your time here and enjoy it. You might want to set your wedding website live before starting this step so your guests have all the important information they'll need as soon as possible!
7. Share the Website
They'll be no running down to the post office to send off your wedding invites with a wedding website, it can all be done with a simple click of a button. Once you've created your perfect wedding website share the address to your guests via email or Facebook.
8. Keep It Updated
Throughout your engagement and on the run-up to the big day, ensure your wedding website is kept up to date. If any wedding details change, especially major ones such as date and venue, be sure to add them to the site and notify everyone on the guest list.
You can even share photographs on the wedding website post-wedding to save you having to send them on to everyone.
Now you're clued up with how to create your wedding website it might be time to ensure you haven't forgotten any important things you need to remember when wedding planning.