The Ultimate Honeymoon Checklist
Packing for your honeymoon? It can be tricky to know what to take! Make sure you have everything you need for your holiday by using our extensive honeymoon checklist...
We have included third party products to help you navigate and enjoy life's biggest moments. Purchases made through links on this page may earn us a commission.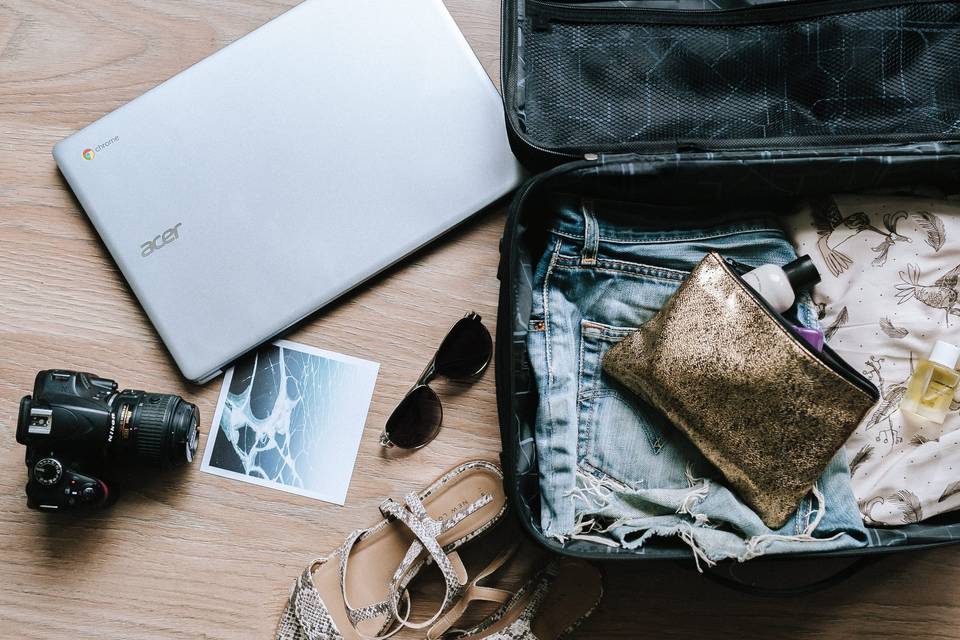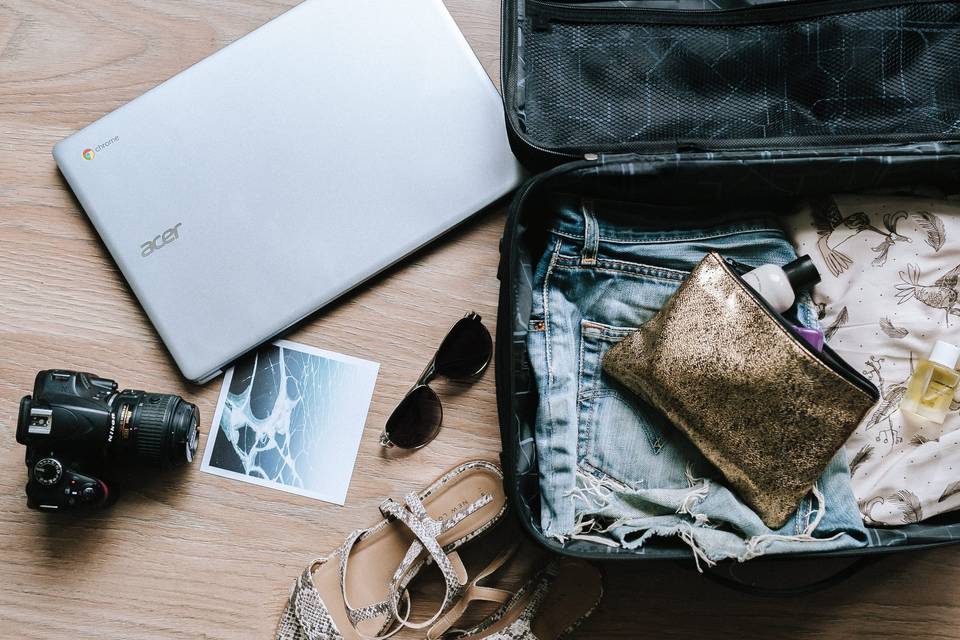 Your honeymoon is one of the most exciting holidays of your life. Not only will you be visiting a destination that you've always wanted to travel to, but you'll get some much needed R&R after the stress of planning a wedding. And you get to celebrate your newlywed status, of course.
Once you've decided where you're going (using our round-up of the most popular honeymoon destinations in the world to help), you need to make sure you've packed accordingly. What's worse than getting all the way to the Maldives only to realise you've forgotten your bikini?
To help you on your way, we've compiled the ultimate honeymoon checklist. From towels to travel adaptors; first aid kits to your toothbrush, here's everything you need to pack for your honeymoon. And don't forget to shop our favourite honeymoon essentials at the bottom of the article. Bon voyage!
The Basics
No matter which of the best honeymoon destinations you've chosen, it's likely you'll need most (if not all!) of the following items.
They might be the more boring things, but pay close attention, because you won't get very far without them.
Passport or relevant ID
Tickets and ticket confirmations. Remember – you don't just need flight booking confirmations, but confirmations for your accommodation and any activities you have booked too
A visa! Even if you received your visa electronically, it's worth carrying a printed version just in case
Cash in the currency of the country you're headed to (as well as a small amount of your home currency)
Your essential bank cards. Don't carry them all, though – just the ones you're planning on using. Oh, and remember to inform your bank that you're going abroad
Two copies of your travel insurance details and policy – one for each of you to carry
A list of emergency contacts on a small piece of card, including that of your doctor, your travel insurance provider and your credit card company
Travel adapters. This worldwide travel adapter from Amazon is super handy, whatever your destination!
Your phone charger. A portable charger might also be handy, if you're heading out on an excursion
Small first aid kit – you can make one yourself or snap up a ready-made travel first aid kit for less than £7
Any prescription medicines you take, along with the original packaging and a copy of your prescription
Contraception
Luggage locks and tags with your contact details on.
Toiletries
It's best not to buy your toiletries at the airport… or take a gamble that they'll be available abroad. Airport shops are super expensive, and who wants to be wasting precious sunbathing time hunting down shampoo?
It's always useful to check with your hotel what is included with your room. A luxury hotel will often provide shampoo, conditioner, hairdryers and more, so you might be able to make more room for clothes!
Save yourself time and money by packing these essentials…
Toothbrush and toothpaste
Makeup remover
Face wash
Moisturiser
Shampoo and conditioner – your hotel may provide it, but if you're partial to a particular product, pack your own!
Shower gel – again, your hotel may provide it, but if you're partial to a particular product, pack your own!
Hair product – if you're honeymooning in a hot country and your hair is prone to frizz, take something to keep it under control
Makeup
Deodorant
A manicure set including a nail file, nail clippers and nail polish. You could also pack one of the best nail strengtheners, if you're really pushing the boat out…
Razors and shaving gel… but don't pack your razor in your hand luggage
A hairbrush or comb. This one by Tangle Teezer is an absolute dream at getting through hair that's been tangled by salty sea water!
Lip balm (with SPF, if you're going to be wearing it in the day. Burnt lips are not a look)
Eye cream
Plenty of sun cream with a high SPF, especially if you're going somewhere hot!
After sun lotion
Hair grips and hair ties
Perfume or fragrance
Contact lens solution and extra contact lenses, if needed
Dry shampoo
Hair dryer
Hair styling products like these budget (but totally brilliant) hair straighteners
READ MORE: 15 of the Best Hair Masks for Healthy Honeymoon Hair
Useful Extras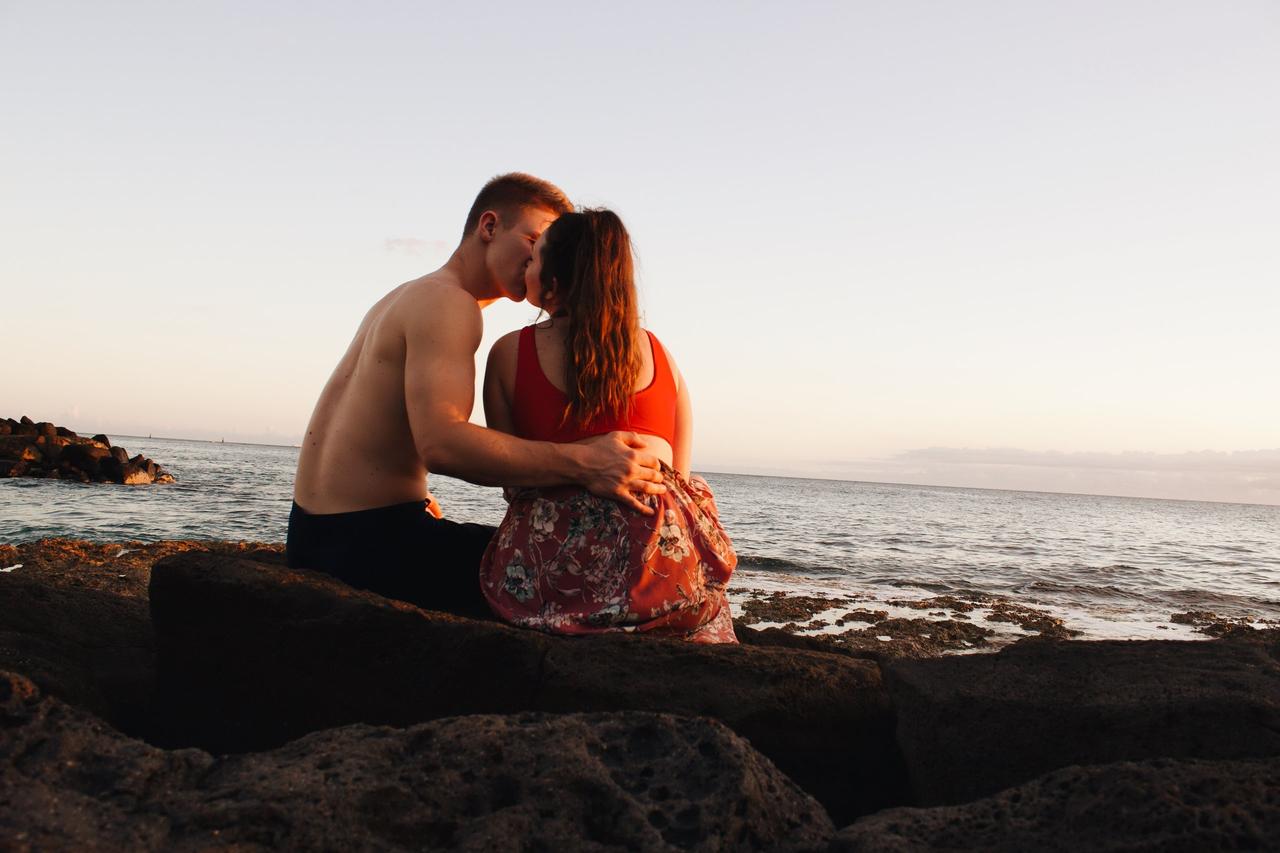 This list of useful extras contains a few items which you can probably buy at the airport or when you arrive on holiday. That said, it's always better to have them with you in your suitcase, because you'll get a much better deal buying them here in the UK!
Travel sickness medicines, particularly if you've got any boat trips planned or you're a nervous flyer
Insect repellent and bite relief. Don't let those pesky mosquitoes get the better of you!
Antihistamines
Indigestion tablets
Diarrhoea medicine (especially if you're heading somewhere a little more exotic)
Bum bag which you can wear under your clothes to carry your valuables on day trips
Women's Honeymoon Packing List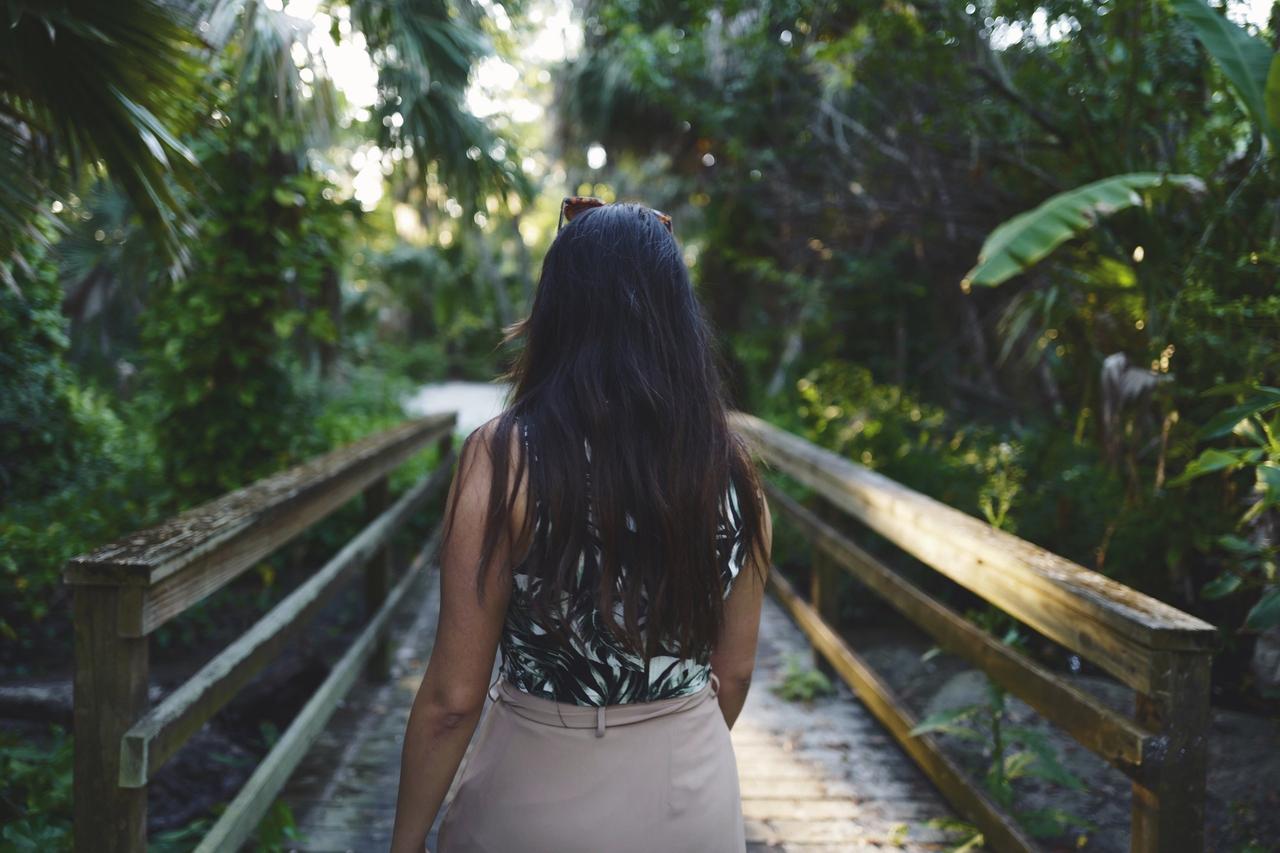 Of course, what you need to pack depends on where you're going, what you're doing and how many outfits you plan on wearing (read: a lot). This basic list should give you a rough idea of what you need to pack for your honeymoon.
Comfy clothes to travel in, especially if you're flying long haul!
Coat, unless you're sure it won't be needed
Daytime outfits – one for every day you're going away for. Consider shorts and t-shirts for excursions plus plenty of cool and floaty dresses (depending on your destination, of course)
Cardigan to cover up with at night – even tropical destinations can get a bit chilly in the evening! It's also a good idea to have something to cover your shoulders with if you're visiting somewhere religious
Swimwear
Underwear, including your best strapless bra and thongs to work with a variety of outfits
Lingerie (check out our guide to the best bridal lingerie to inspire you!)
Shoes which are suitable for sightseeing and walking around in
One pair of not-so-sensible shoes for nights out!
Flip flops or sandals which you can wear to the pool and beach
Clutch bag for the evening
Secure, practical bag for the day
Beach bag
Kaftan or sarong
Accessories such as sunglasses, hats and jewellery
Sleepwear
Sanitary products
Socks
READ MORE: How to Grow Your Hair Faster in 11 Steps
Men's Honeymoon Packing List
Again – this men's honeymoon packing list can be altered to suit your location and plans. Make sure you pack a variety of options to suit all events, because even if you're on a beach holiday, you'll need a couple of formal options in case you go out for dinner.
Comfortable clothes to travel in, especially if you're flying long haul!
Coat, unless you're sure it won't be needed
Plenty of casual daytime clothes
Smarter clothes for the evening including smart trousers and shirts
Light jacket, jumper or cardigan for the evening
Lace-up shoes for formal dinners
Trainers or other comfortable shoes for walking
Flips flops or sandals which you can wear to the pool and beach
Swimwear
One secure, practical bag for the day, like a small rucksack
Underwear
Sleepwear
Accessories such as a tie, sunglasses and a cap
Socks
READ MORE: The Most Romantic Wedding Gifts for the Groom
Handy Things to Have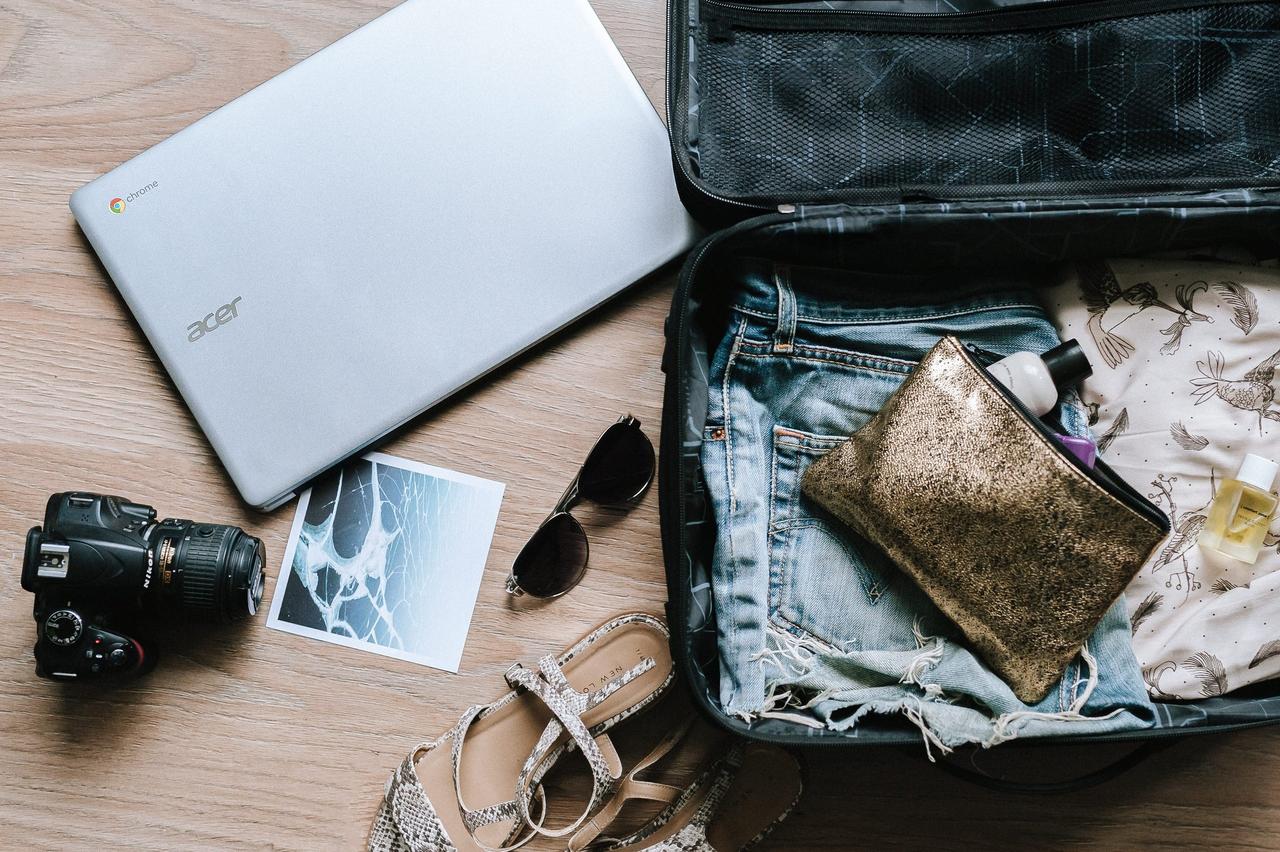 Check out our list of handy things to have on your honeymoon! They're all items that you don't need to take if you're trying to save room, but they're useful to have with you if you can fit them in…
Beach towel – just check whether your hotel provides them before you leave
Books to read. If you're after some recommendations, check out our round up of 27 of the best romance books to read on your honeymoon!
Games or a pack of cards – essentials if you have some long journeys ahead
Guide book for the destination you're heading to
Earplugs
An umbrella
Camera – you need to get some snaps of your trip of a lifetime! – plus extra SD cards and batteries
Magazines
Honeymoon Essentials
What's the best part of honeymoon packing? Shopping for honeymoon essentials, of course! We've scoured the web for the best honeymoon essentials which you absolutely need in your case. It's time to get shopping…
1. Personalised Pink Heart Print Leather Passport Holder – £37
First thing's first: you need to get your hands on a pretty passport holder. We're obsessed with this personalised pink leather passport holder by Create Gift Love. It'll make your journey through airport security a hell of a lot more chic.
2. Personalised Real Leather Travel Wallet – £59
You should also get your hands on a travel wallet to keep all of your important documents and confirmations safe.
This leather wallet is available in pink, taupe, beige, black or navy, and it can be personalised with your initials. The perfect wedding gift idea for the bride, we think.
3. Kiehl's Ultra Facial Cream SPF30 – £24.50
Sun protection is important all year-round, but even more so when you're on holiday. If your normal sun lotion is too heavy-duty to wear on your face, pick up a light and refreshing moisturiser with SPF in it.
The Ultra Facial Cream by Kiehl's includes SPF 30 and is perfect for daily use. Your face won't feel caked-up and greasy, and you'll still be able to apply your normal makeup over the top!
4. & Other Stories Angular Cat Eye Sunglasses – £23
What's a holiday without a new pair of stylish sunglasses? We're loving this on-trend pair by & Other Stories.
The angular shape is universally flattering, and the tortoiseshell effect won't go out of style anytime soon.
5. & Other Stories O-Ring Belted Swimsuit – £49
How cute is this one-piece swimsuit by & Other Stories? With its plunging neckline, flattering waistband and tortoiseshell belt, it ticks every holiday trend off the list.
It's also available in navy, if you fancy buying both.
6. Never Greener by Ruth Jones – £9.35
What better way to spend your days in the sun than by tucking into a good book? Never Greener by Ruth Jones is a tale of love, lust and betrayal. Following two people who meet again 20 years after their passionate affair, it's the perfect honeymoon read!
Check out our full list of the best romance books here.
7. Accessorize Leilani Mesh Tote Bag – £22.50
We're lovers of those huge bags which can fit everything (including your kitchen sink) in them.
This mesh beach bag from Accessorize is the perfect pool day companion – and the yellow shade will brighten up your every morning.
8. Oliver Bonas Would You Prefer Game – £4
This "Would You Prefer?" game by Oliver Bonas is a great alternative to a classic pack of playing cards. You'll easily waste evenings away on your balcony!
Each card has a conversation starter, like "would you prefer to face your fears or forget that you have them?" Thanks, Oliver Bonas – airport delays no longer seem so boring.
9. Zara Pleated Poplin Dress – £29
Every honeymooner needs a special summer dress that they can wear on the final night of their holiday.
We're head-over-heels in love with this gorgeous pleated mini dress by Zara. It's perfect for hot climates and would look fab paired with some chunky sandals and a red lip. Snap it up before everyone else does!
10. Accessorize Hair SOS Kit – £6
This cute hair SOS kit from Accessorize will take your hair from zero to hero when you're on your honeymoon. It's perfect for travelling because it contains everything you could ever need for every hairstyle in one place!
For £6, you'll get two stretchy spiral headbands, a compact mirror, mini grips and a jersey headband. No more leaving bobby pins around your hotel room!
READ MORE: 15 of the Best Primers for Flawless Honeymoon Makeup
7 Honeymoon Packing Tips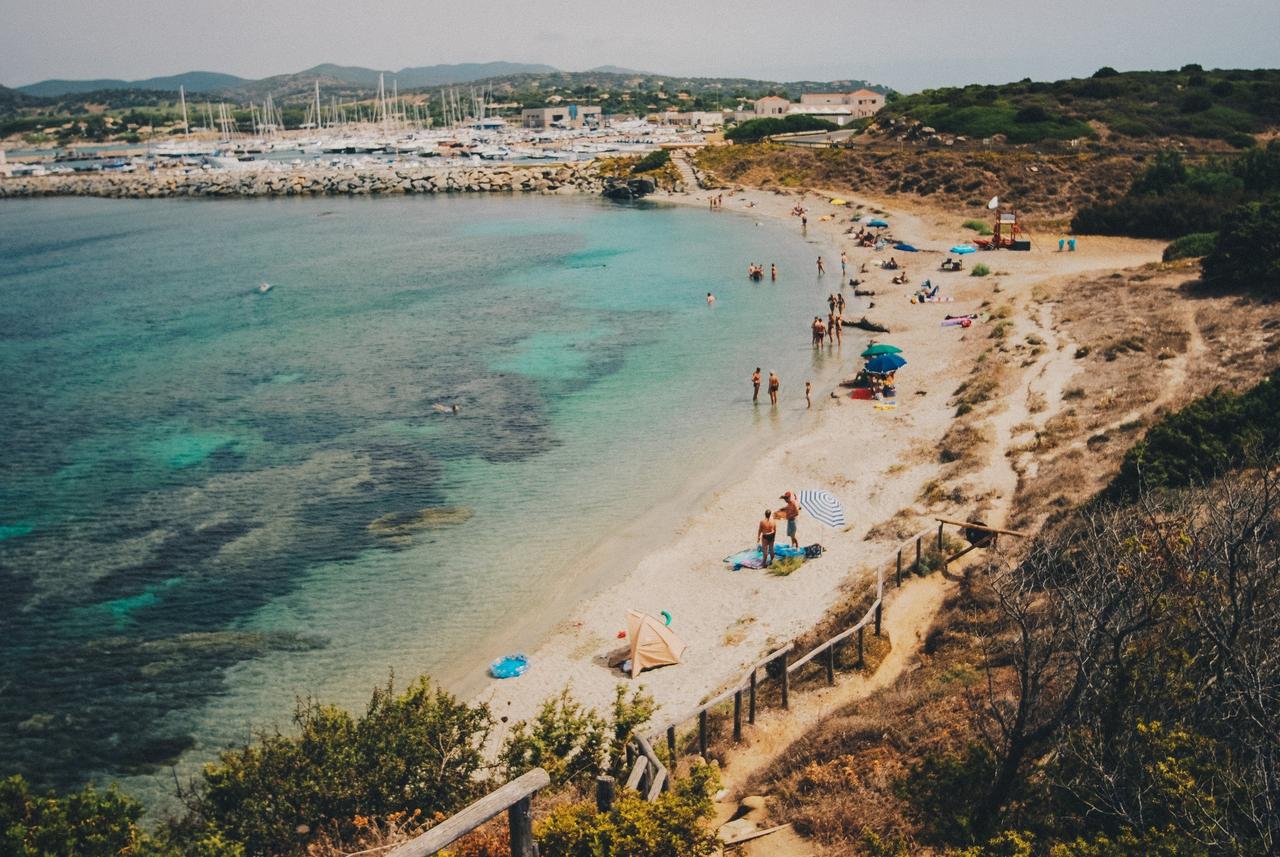 Start gathering your items together two weeks before you leave. Preparation is key, especially if you're heading off on your honeymoon straight after your wedding day!
Check your airline's baggage rules as early as possible, regarding both your hand luggage and check-in bag. It may affect what luggage you bring with you.
If you're going to a remote or lesser developed honeymoon destination, you may not have access to the internet or a printer. Make sure all of your important documents are printed already!
Store your valuable items in a safe place. Consider taking a bum bag out with you during the day and book a hotel which has a safe in the room. Also, having both your passports in one place, or all of your clothing in one bag will make things more difficult if you lose your luggage.
This isn't technically a packing tip, but getting your vaccinations is vital. Look into booking your travel vaccinations as early as possible. If you're not sure whether you need them, book an appointment with your doctor around 12 weeks before your outbound flight to give you plenty of time.
Check up on the weather in your destination before you travel. And remember – hot countries and rainy seasons, too!
Pack a clean outfit to travel home in, considering what the climate will be like when you land. There's nothing worse than waiting for your taxi in the cold… or having to wear dirty clothes because you didn't pack any spares!
READ MORE: The World's Most Romantic Honeymoon Experiences
Once you've packed everything you need, don't forget there are some important things you need to leave at home. Leave a close friend or family member copies of your passports, travel documents (including insurance) and credit cards just in case you lose anything. Also, make sure they have the contact details for your hotel, plus a rough itinerary.
All that's left to do now is enjoy your holiday of a lifetime… but if you're still in the midst of your honeymoon shopping, check out our edit of the best bikinis to take away with you.