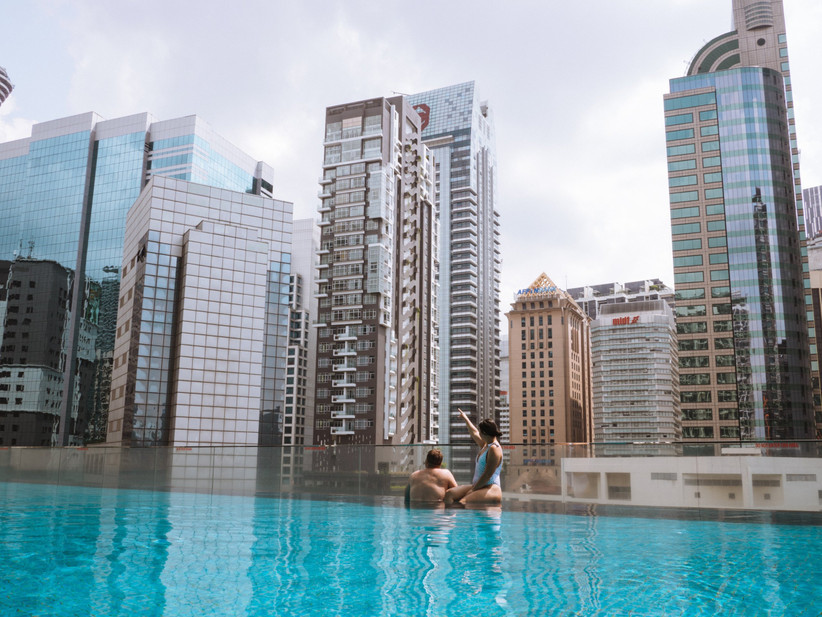 They say the world is your oyster, and it is, but that can make it pretty tricky to decide where to go on your once-in-a-lifetime honeymoon. What do you do when there is so much on offer? Narrow your choices down using the hottest honeymoon trends of the year, of course…
If you and your other half have a penchant for breaking tradition, forget about the most popular honeymoon destinations in the world and look towards a new and exciting honeymoon trend instead.
Whether you're an eco-warrior at heart and fancy honeymooning in a self-sufficient hotel, or you want to throw caution to the wind and jet off on honeymoon to a surprise destination (yep, it's a thing), 2020 is set to see more exciting travel trends than ever before.
So, before you book your honeymoon package, check out the hottest honeymoon trends of 2020 and do something a little different.
1. Eco-Moons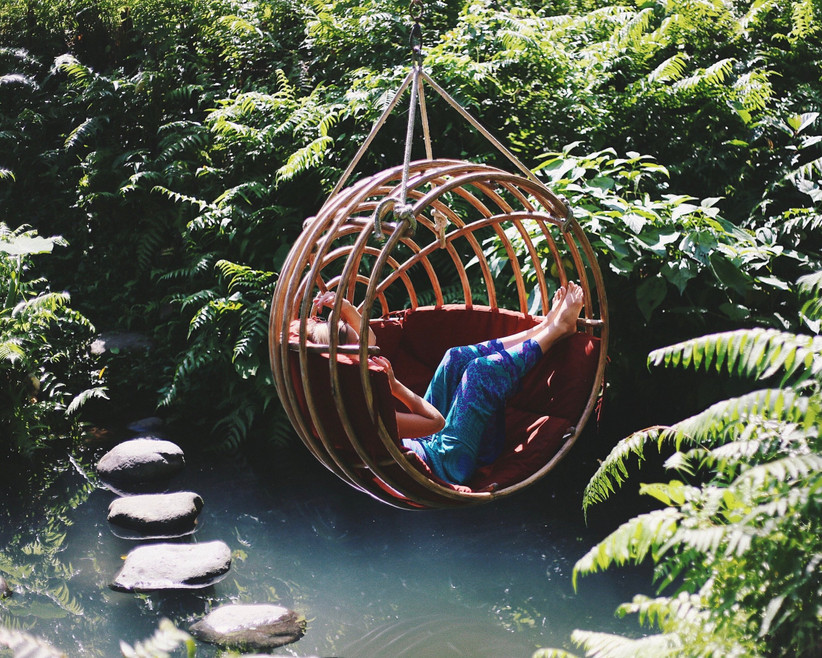 If you thought eco-moons were big in 2019, you've got another thing coming in 2020. Unsurprisingly, eco-friendly travel is set to be bigger than ever when the new year strikes. More and more couples will choose to stay in sustainable hotels and take part in activities like beach clean-ups.
Of course, to be truly sustainable, travellers would stay close to home to keep their air miles down. That said, unless you're favouring a UK mini-moon, that's not totally realistic. Most couples do still want to travel far and wide.
To be more eco-friendly, honeymooners will be mindful of who they give their money to. They'll demand that hoteliers are hot on the reduction of single-use plastics and water consumption. They'll also try and eat local produce wherever they can and take part in trips which support local businesses or focus on community outreach.
Another strand to eco-tourism is the rise of staying in hotels which champion having zero or low food waste. We can't be the only ones who prioritise staying in hotels with the best breakfast buffets, but we also can't be the only ones astonished at the amount of waste they must rack up. 2020 honeymooners will be choosing their honeymoon hotels and restaurants depending on which are making attempts to be self-sufficient.
READ MORE: 23 of the Best Eco-Friendly Wedding Products
Where to Experience It
Park Hyatt – Hadahaa, Maldives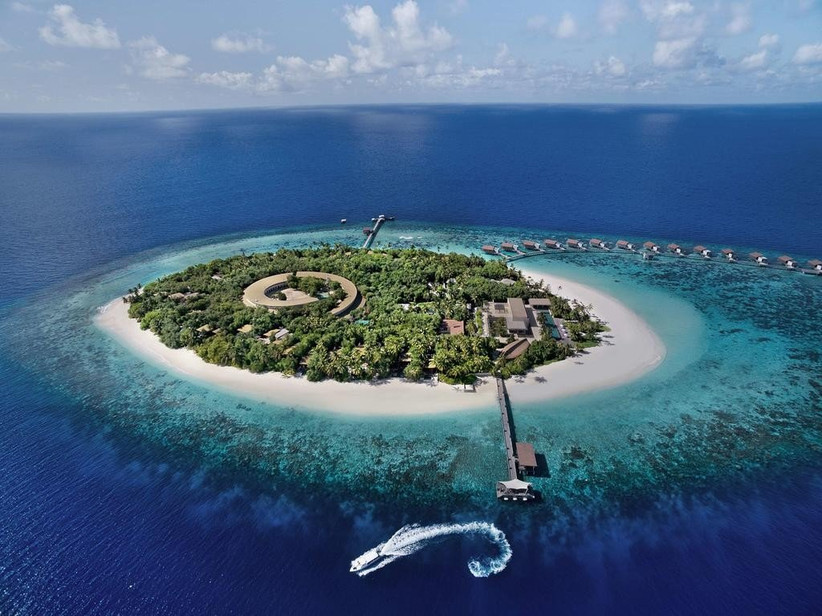 If you still want to live your dreams of holidaying in the most popular honeymoon destination of the Maldives, you're in luck. Park Hyatt on the island of Hadahaa is one of the most sustainable luxury hotels in the world.
Not only do they work to reduce fuel and energy consumption, but they are also taking steps to tackle ecological pollution in the area. Their boats collect plastics from other islands twice a week, and food and drink products are exclusively sourced locally. What's more, their Diving Centre has been recognised for its environmentally-conscious practises. Guilt-free travel at its finest!
The Langham London – London, England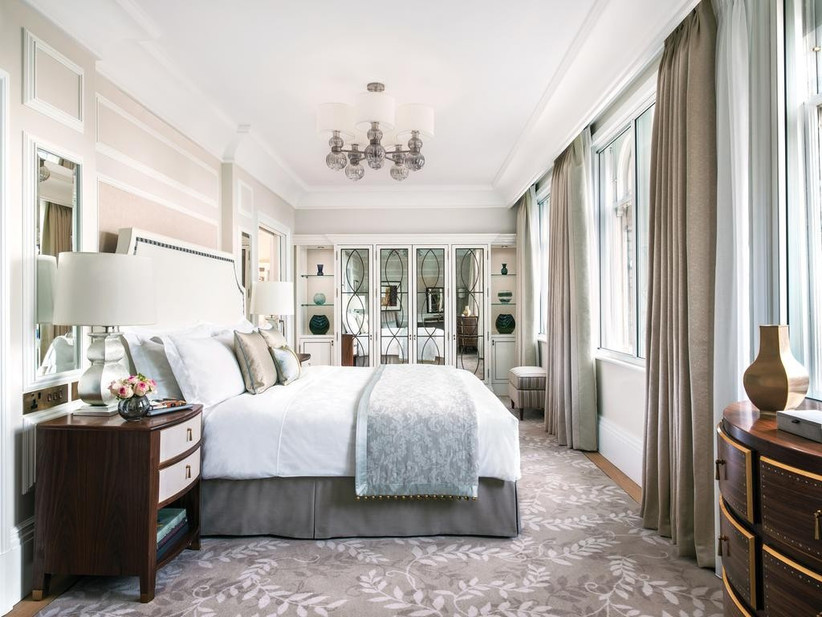 If it's a mini-moon you're after, you're already doing your bit for the planet by staying close to home. Mini-mooning in England's capital will not only reduce your carbon footprint massively, but it'll allow you to stay in the first hotel in Europe to introduce a rapid composting system. Yep, The Langham London now turns 2,400lbs of leftovers into water every 24 hours, so you won't need to feel so bad for going in too hard with the eggs and avocado…
READ MORE: 30 of the Most Amazing Places to Mini-Moon in the UK
2. Mindful-Moons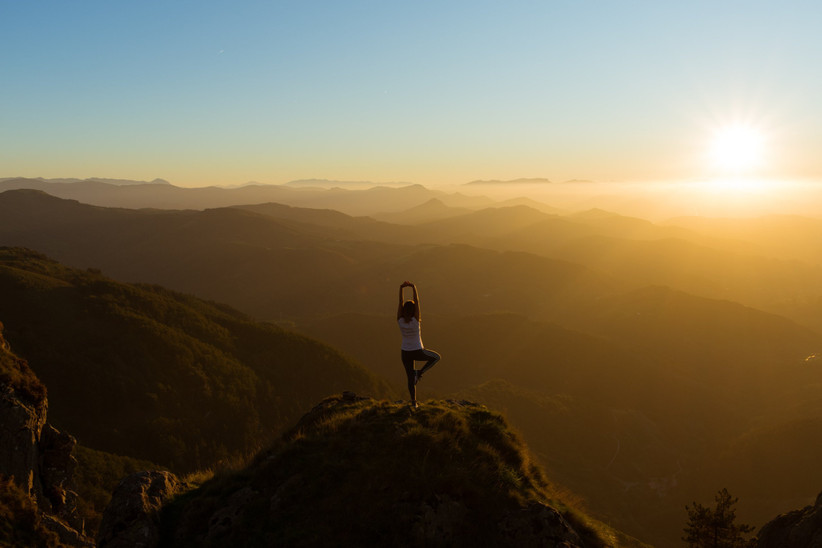 If 2019 was the year of self-care and slowing down, 2020 is the year of taking that mentality away with you. Granted, we all use holidays to relax, but the new travel trend of mindful holidays gives relaxation a whole new meaning.
Hitting the beach and switching off from work is no longer enough. In 2020, couples will be after honeymoons which make them feel.
For the ultimate mind and body restoration (which, let's be honest, after planning a wedding is kind of crucial), look towards wellness sanctuaries and resorts with yoga and mindfulness classes on tap. And don't be fooled – you don't need to head off on a regimented yoga retreat to really restore your mind. There are plenty of couple-appropriate options out there.
Where to Experience It
COMO Parrot Cay – Turks and Caicos, Caribbean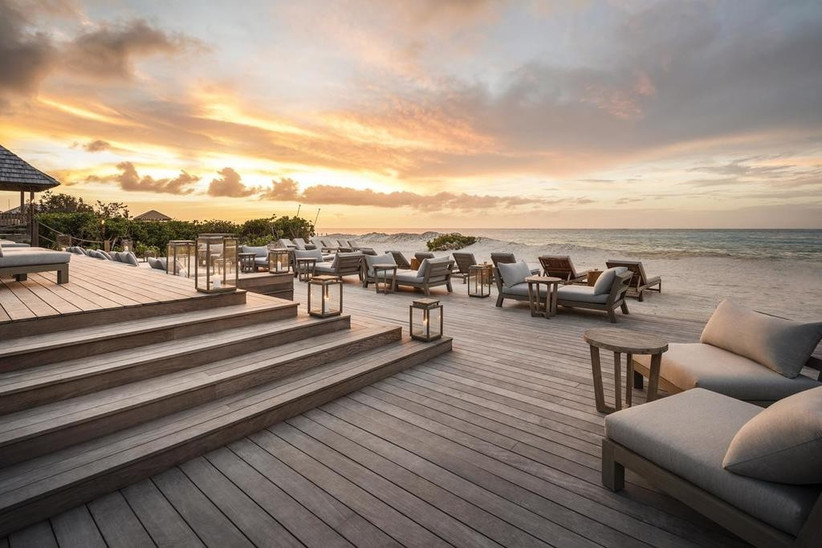 If you've got your heart set on a honeymoon in the Caribbean, the powdery white sand and the turquoise-blue waters of Turks and Caicos will totally appeal. COMO Parrot Cay is the perfect place to unwind, not least because their on-site spa has nine treatment gardens and a Pilates studio. You can do yoga, classes in the art of attention and even schedule in visualisation sessions with renowned intuitive counsellor Susan King. And when all that is done, enjoy a Thai Massage, cocktails on the beach or a nap in your four-poster bed.
SHA Wellness Clinic – Alicante, Spain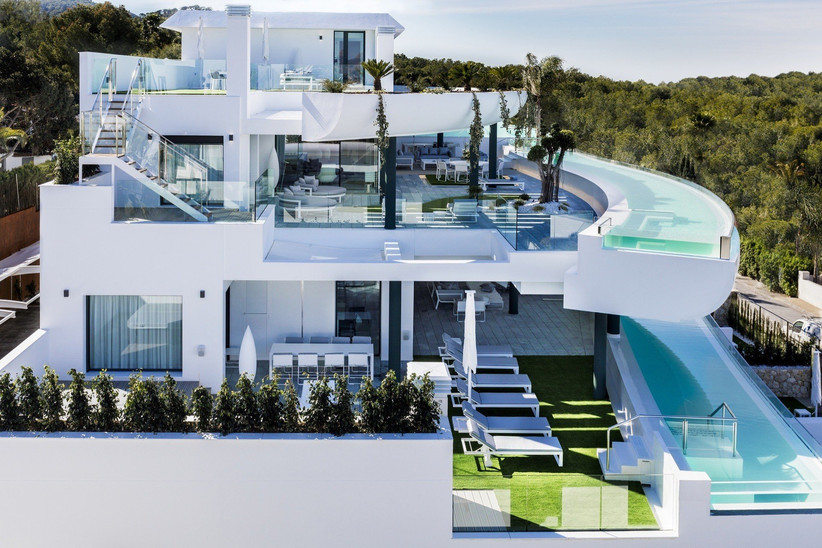 The Spanish Mediterranean Coast oozes romance and relaxation, making it perfect for your honeymoon. Located just 45 minutes from Alicante is the SHA Wellness Clinic, a holistic wellness retreat (five stars, obviously) with 93 bedrooms and a rooftop pool. You can attend talks from health experts, if you wish, or try yoga or meditation. There are also seven beaches and plenty of bars and restaurants not far away. Oh, and don't miss the 23-station hydrotherapy circuit which allows you to flow through jet sprays, underwater massage stations, saunas and steam.
READ MORE: How to Plan a Wedding When You Suffer From Anxiety
3. Second City Travel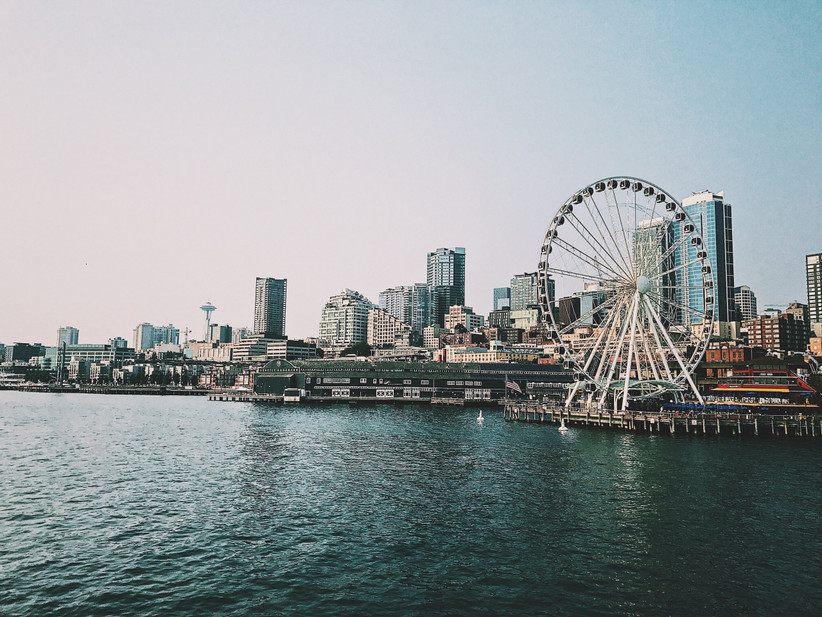 Second city travel is essentially the practise of skipping out the major tourist destination in a country and staying in a lesser known one instead. Couples want to see more, head off the beaten track and visit somewhere they'd never have previously considered.
Second city travel is the perfect trend for honeymooners, because not only does it allow you to do things a little more cheaply (ideal after splashing the cash on a wedding), but it also means you don't have to shuffle about with so many other tourists.
Where to Experience It
The Four Seasons – Seattle, USA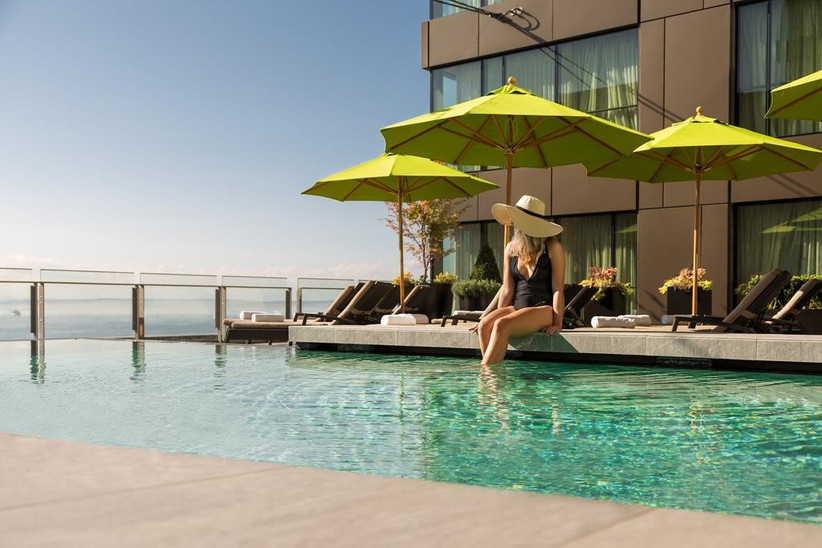 The USA currently stands as the second most popular honeymoon destination in the world, but what if you've already visited some of its biggest cities? Forget LA or New York and take a flight to Seattle – of which there are now plenty direct from London.
The Four Seasons in Seattle is truly spectacular, with a rooftop pool, modern interiors and sea views aplenty. Going against the grain never felt better.
Mora Boutique Hotel – Chiang Rai, Thailand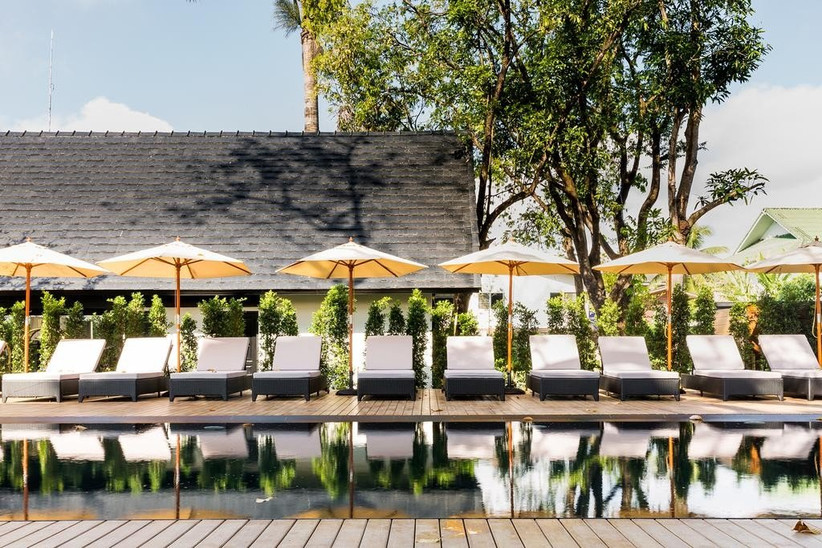 If you're dreaming of a Thai honeymoon, we love the idea of jetting off to the beautiful city of Chiang Rai. Situated in the northern hills of the country and bordered by Myanmar and Laos, it's the older sibling of the bustling city of Chiang Mai. With most honeymooners choosing Chiang Mai, Bangkok or the Thai islands for their romantic getaway, it remains relatively off-the-radar.
You'll get celebrity treatment on your honeymoon if you choose to stay at the Mora Boutique Hotel. It's located 650 yards from Chiang Rai Saturday Night Walking Street and offers beautiful bedrooms, an outdoor pool and free bike rental.
4. Micro-Moons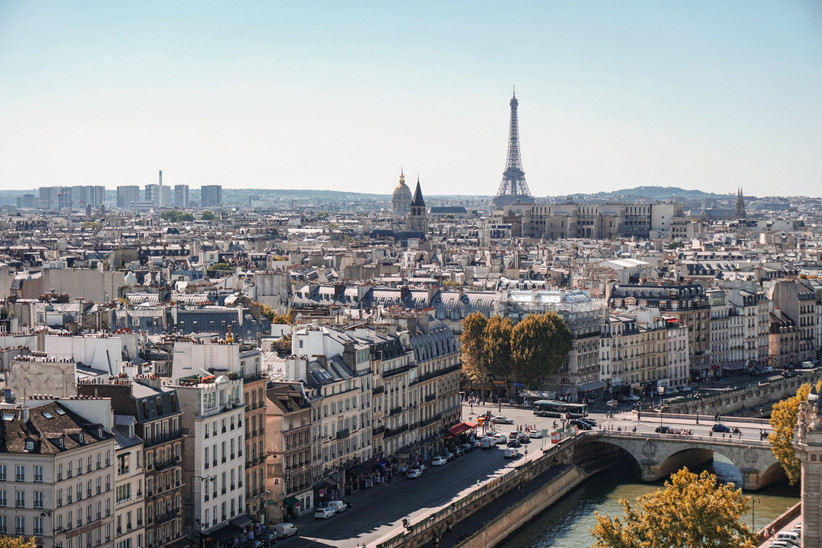 You've heard the term "mega-moon", where couples take a sabbatical from work and spend several months travelling, but 2019 saw the rise of the micro-moon and it's a trend which will continue to grow in 2020.
Instead of going on one big honeymoon to the Maldives or such like, couples will opt for lots of long weekends away during their first year as a married couple. They might go on a Parisian city break one month before taking a road trip to the Lake District the next.
Opting for lots of micro-moons will make getting time off work much easier, and you'll always have something to look forward to! No more post-honeymoon blues. You'd actually be surprised how far you can travel in 4 days… Just remember, since you're splurging on shorter amounts of time, luxurious accommodation is paramount.
READ MORE: 7 Amazing No-Fly Honeymoon Ideas
Where to Experience It
Belmond Hotel Cipriani – Venice, Italy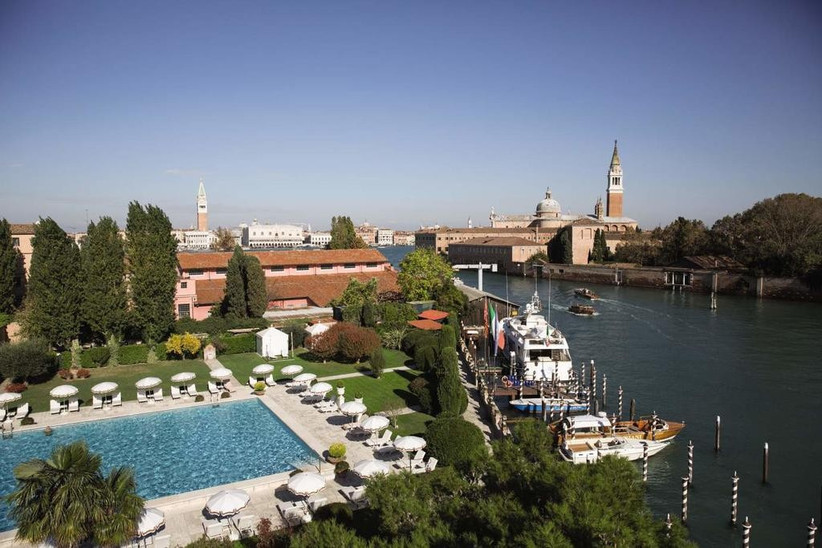 If you're in the market for splashing some serious cash, the Belmond Hotel Cipriani in Venice has got to be the place for you. It has honeymoon written all over it, with views across the Venetian lagoon, 96 spectacular bedrooms and Michelin-starred dining. You're close enough to the city to spend time exploring, but secluded enough to enjoy some much-needed R&R. And the best part? From London, you could be there within a few hours.
Nimb Hotel – Copenhagen, Denmark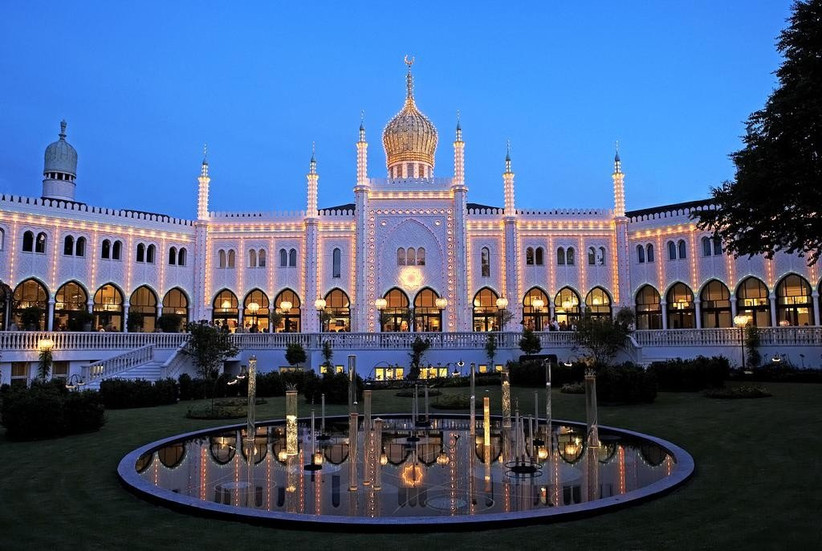 From its fairytale façade to the endless dining options, luxurious suites and seriously swish interior, the Nimb Hotel in the beautiful Scandinavian city of Copenhagen is micro-moon perfection.
What you splash out on accommodation (and almost everything in this rather pricey city), you'll save on getting there. You can grab return flights from London to Copenhagen for as little as £28!
5. Mystery-Moons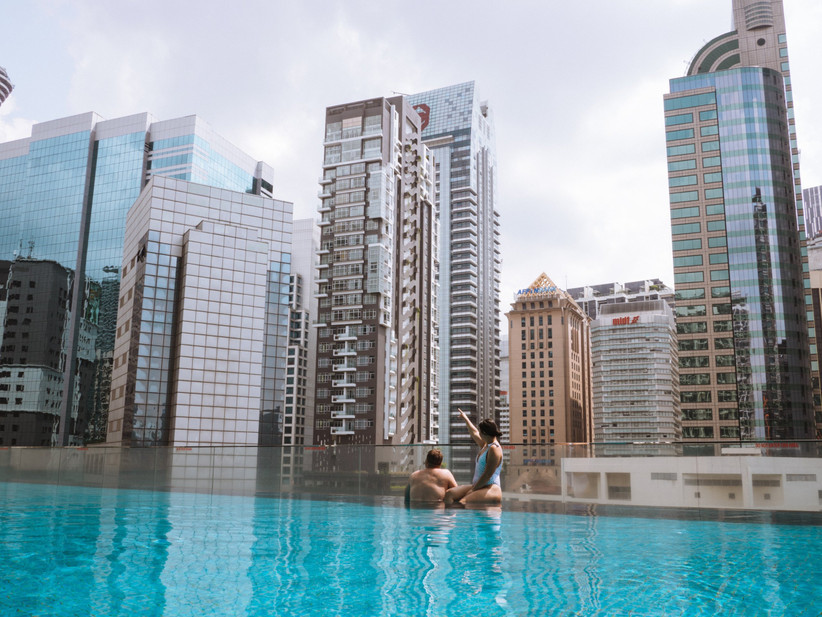 Honeymoons booked without the couple's knowledge are a new trend for adventurous newlyweds. Yep, you read right: couples are now leaving it to their travel agents (or even their family and friends) to book their once-in-a-lifetime holiday for them. Because who really wants to plan a honeymoon on top of months of wedding planning anyway?
The rise of companies like srprs.me and blindexperiences.com has facilitated this. Blind Experiences, for example, curate a personalised itinerary of unforgettable experiences and unexpected places for you, depending on your budget. They think beyond typical holiday or honeymoon destinations, and ten days before you're due to jet off, you'll receive ten sealed envelopes with specific instructions on when you're allowed to open them. Each envelope will reveal your next destination and what you'll be doing when you get there. Sounds pretty special, right?
READ MORE: 21 Romantic Ways to Surprise Your Partner on Your Wedding Day
6. Off-Season Travel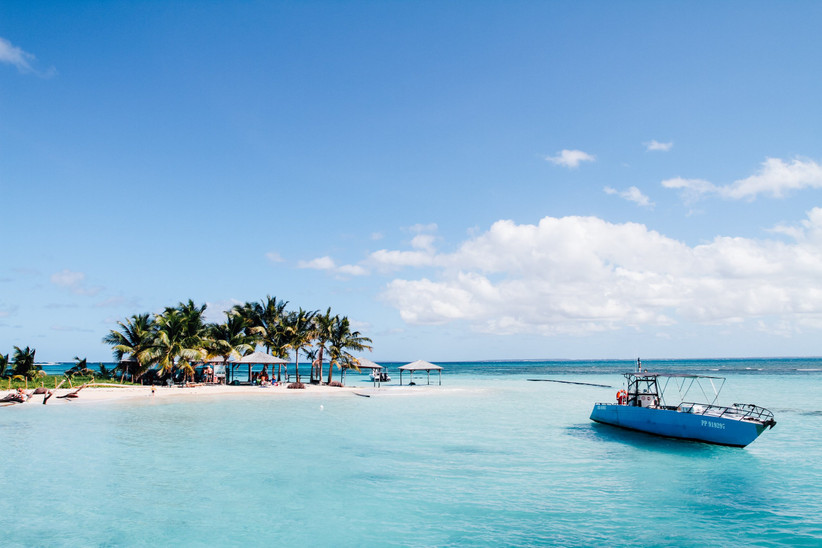 Jetting off to popular destinations off-season is a hack which savvy honeymooners will be jumping on in 2020. And there are plenty of benefits to being bold with your choice of timings. Most obviously, you'll bypass crowds and the skyrocketing prices, but you'll also get to explore the beauty of your chosen honeymoon destination in a whole new light.
We're not suggesting you jet off to the Caribbean in monsoon season, but being a bit clever and going in rainy season when it typically only showers for an hour or so each day could be a brilliant choice. Think St. Lucia in October or Jamaica in September – much more pleasant without the scolding temperatures January brings.
You might also want to consider summer in Iceland. It's traditionally a winter holiday spot, but in the summer you'll catch the magnificent volcanic landscape lit up by streaming sun which lasts well into the night.
READ MORE: 21 Winter Wedding Ideas
Where to Experience It
Sandals St. Lucia Grande – St. Lucia, Caribbean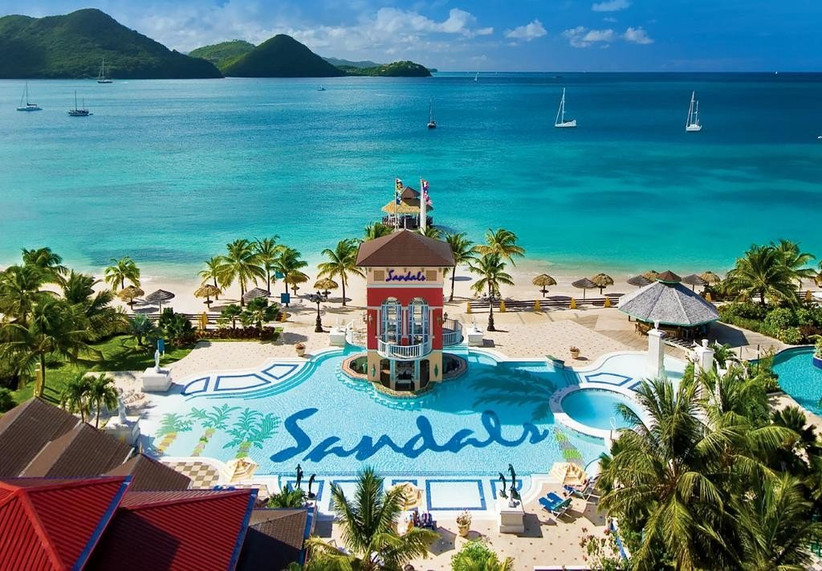 Sandals are best known for couples-only, all-inclusive honeymoon resorts set on white sandy beaches with a whole host of restaurants. Sandals St. Lucia Grande is no exception.
High season in St. Lucia is between December and April when temperatures are at their highest. Consider heading out in October, when you might have a little rain but plenty of sun is also guaranteed.
Kvosin Hotel – Reykjavik, Iceland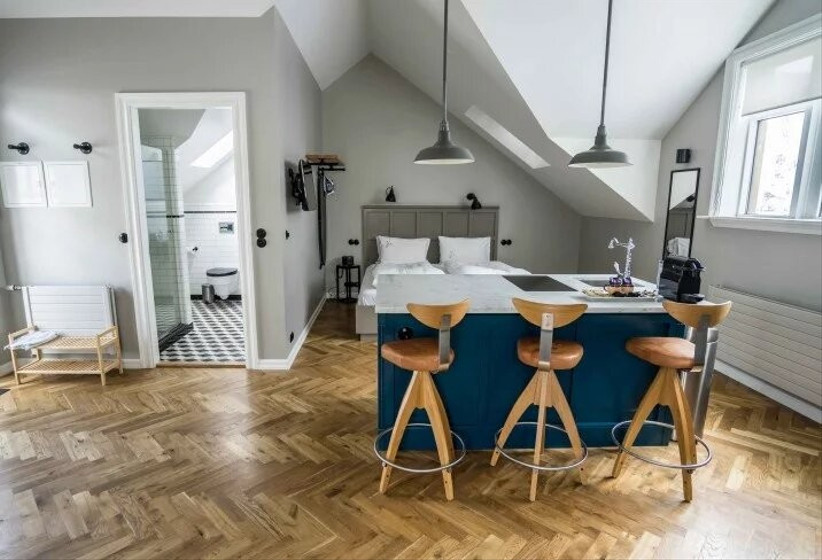 If summer in Iceland sounds like your cup of tea, use Reykjavik as your base. Iceland's capital is undeniably cool and the perfect place to explore the surrounding countryside.
Stay at Kvosin Hotel which is based smack bang in the centre of the downtown district. Charmingly historic on the outside and swish on the inside, it's full of Scandi-style interiors and every bedroom has a lounge area and marble-topped kitchenette. There's no better place to make yourself at home.
7. Foodie Honeymoons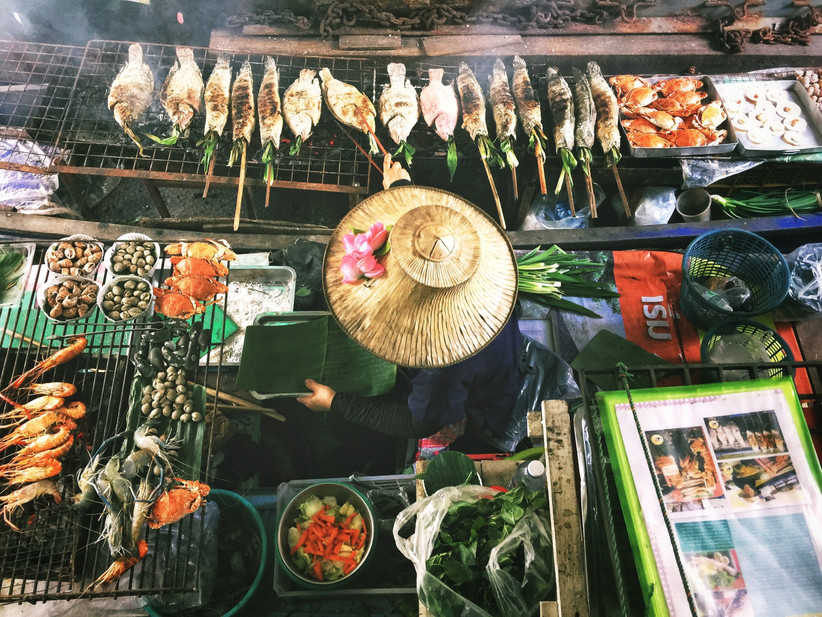 Couples will be booking their honeymoon depending on niche foodie destinations that are usually a challenge to track down in 2020.
There's also a growing trend for vegan foodie tourism, with lots of vegan food tours operating in plenty of worldwide destinations. Hoi An in Vietnam has a brilliant vegetarian foodie scene (as well as some of Asia's finest street food). Over in France, historical Vegan Food Tours operate in Lyon and Bordeaux, so you can try twists on French classics.
If you want to jump on the local food bandwagon, consider local cooking classes, local distillery tours and street food safaris. Make a beeline for Vietnam for spectacular Asian street food, or a honeymoon in the rural hills of Italy.
READ MORE: The Best Foodie Wedding Venues in the UK
Where to Experience It
Four Seasons Resort The Nam Hai – Hoi An, Vietnam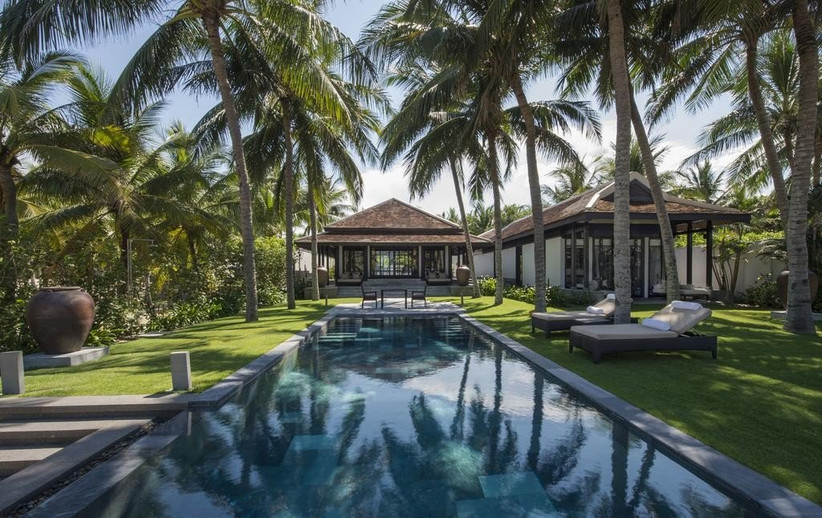 For undisputed luxury in the heart of Vietnam's Hoi An, choose Four Seasons The Nam Hai resort. It's situated on an unspoilt beach and located a ten-minute drive away from Hoi An Old Town, where a whole array of culinary experiences await.
At the hotel itself, you can take part in day or week-long cooking classes, enjoy the many incredible restaurants and book on walking tours through local vegetable and fishing villages.
Il Salviatino – Florence, Italy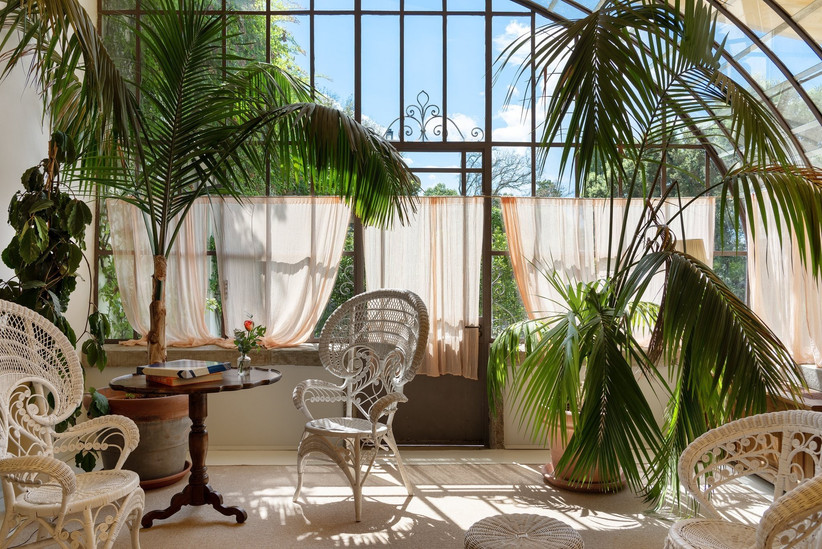 Italy is loved by foodie couples the world over, thanks to its amazing wine and all the carbs. Pop yourself in the centre of it all by staying at Il Salviatino, a hotel not far from Florence. The city itself offers endless opportunities to eat and drink, much like this gorgeous honeymoon hotel.
You can indulge in a chocolate fountain bath complete with fresh fruit for dipping… or how about truffle hunting around the property? And, of course, the Chianti region tastings and wine-paired lunches are a must-do at private wineries.
READ MORE: Your Complete Guide to a Honeymoon in the Maldives
If you're looking for even more inspiration, check out our round-up of the most popular honeymoon and mini-moon destinations of the year.