15 Long-Haul Flight Essentials for Your Honeymoon
Long-haul flights can often leave us feeling jet-lagged, dehydrated and grumpy. From beauty to entertainment, make them that little more pleasant with these in-flight essentials.
We have included third party products to help you navigate and enjoy life's biggest moments. Purchases made through links on this page may earn us a commission.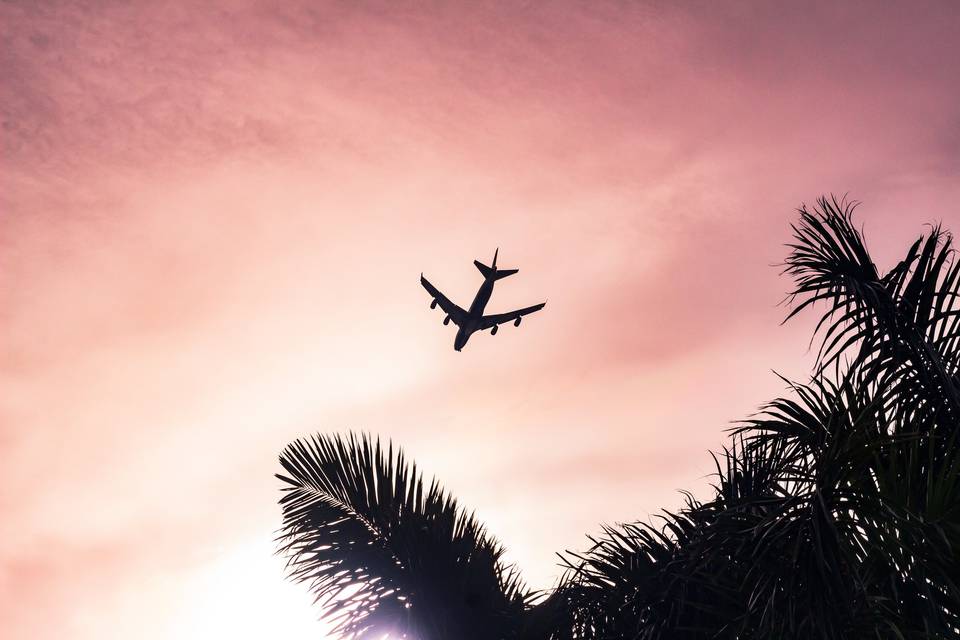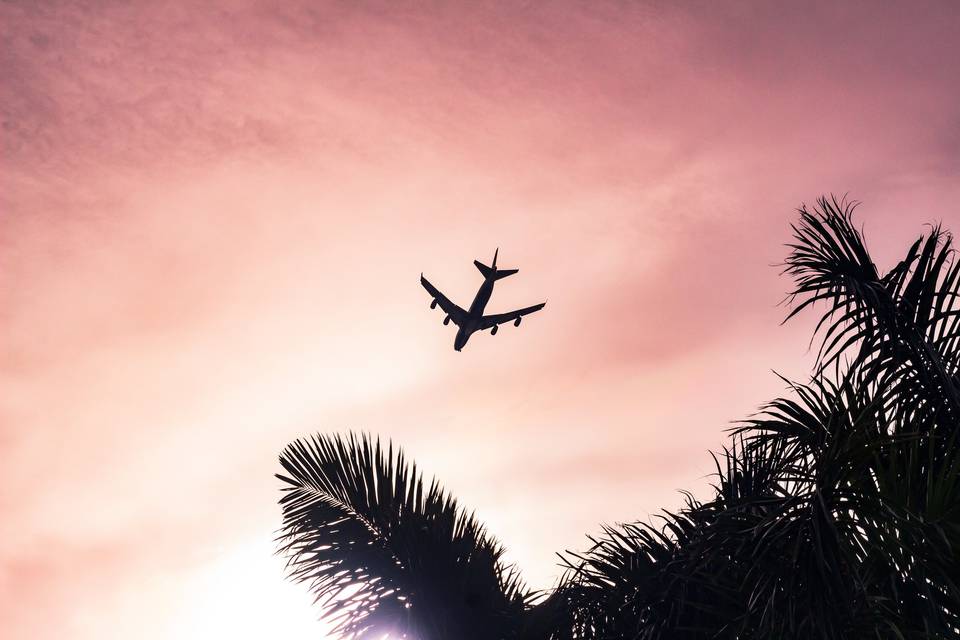 Unfortunately, before you're allowed to enjoy your exotic honeymoon, you have to actually get there.
Let's be honest – no-one really enjoys long haul flights. Even with the best selection of movies and a great in-flight menu, they can be a bit of a chore. That said, there are a few ways to make them much more bearable – and it all begins with what you take on board.
From maintaining an in-flight skin regime (the pesky air-con does nothing for keeping your skin hydrated) to making sure you've got the best sleep mask there is, there are plenty of ways to ensure you feel a whole lot fresher when you land in your honeymoon destination. So without further ado, here are 15 long-haul flight essentials for your honeymoon.
15 Long-Haul Flight Essentials
As with everything else in life, the secret to an enjoyable long-haul flying is preparation. Stock up on these long-haul flight essentials for your best flight ever.
1. Personalised Travel Document Wallet – £39
First thing's first: if you're flying long-haul then you need to stay organised. And there's no better way than with this seriously cool travel wallet from Etsy.
It comes in a chic pink leather with metallic lettering and an option for personalisation. Your passports and tickets will be safe and sound.
2. Bando The Getaway Passport Holder – £22
Obviously, if you're going for a jazzy travel wallet then you need a jazzy passport holder, too. This pink and rose gold design by Bando is super cute thanks to its "I'm Outta Here" lettering.
Looking fly when you fly has never been easier.
3. Keenstone Memory Foam Travel Pillow with Eye Mask & Ear Plugs – £15.99
On a long haul flight, a travel pillow is an absolute must. And no – we don't mean those paper thin ones the cabin crew give you (which have most definitely been used by about 50 other people in their lifetime). We mean one like this: the Keenstone Memory Foam Travel Pillow.
It's pink (always a winner), memory foam (making it way comfier), and it'll fit perfectly around your neck. It also comes with an eye mask and ear plugs – two further essentials if you want to get a decent kip.
READ MORE: Your Complete Guide to a Honeymoon in Mauritius
4. This Works In Transit No Traces Makeup Remover – £18
If you're flying anything over five hours, it's best to take your makeup off before you fly (or as soon as you get on the plane). Obvs, your usual giant micellar water is well over 100ml and won't make it on-board with you (*cry*), but these pads will.
Using them will not only make your skin feel much fresher and more comfortable for the duration of your flight, but they'll also cleanse your complexion and maintain its pH balance. Oh, and they're infused with rose water and mint, so they smell divine.
READ MORE: Our Complete Bali Honeymoon Guide
5. Nip + Fab Hydrate Dragon's Blood Extreme Plumping Mask – £7.50
Once the makeup is off and you're all settled in, doing a hydrating face mask is a great idea. A cream or gel face mask would be far too messy, but a sheet mask like this one will be as easy as 1-2-3. It adapts to the contours in your face for the ultimate pampering experience!
Highly concentrated in plumping hyaluronic acid, the naturally derived hydrogel mask soaks the skin with moisture to reveal radiant, more youthful looking skin. A small price to pay for fellow passengers wondering what the hell you've got on your face.
6. Caudalie Beauty Elixir – £32
You know that point in a flight when you feel like you've been in the sky forever but you still have another six hours to go? Yep, it's then that you need to spritz the Caudalie Beauty Elixir all over your face.
This plant-based facial mist is only 100ml, so you'll get it in your carry-on no problem, and it's great for a quick freshen-up. With lemon balm, peppermint, rosemary, grape and rose, it leaves skin feeling energised and moisturised. Even when you're 35,000 feet high.
7. Listerine Antibacterial Total Care Mouthwash in Mint – £1.50
Granted, this is a bit of a boring one, but we guarantee you forgot to take a bottle of Listerine on your last long-haul flight.
If you don't want to faff around with a toothbrush and toothpaste, pop a minature bottle of Listerine in your hand luggage. It'll keep you feeling fresh until you make it to your hotel room.
8. Amazon Fire Tablet – £49.99
Let's talk entertainment. The film and television offerings on most flights are pretty good these days, but are they the things you actually want to watch? When else do you get a huge chunk of totally free time to binge watch your favourite Netflix series and not be judged for it? Exactly.
Treat yourself to the new Amazon Fire Tablet and download a few films or episodes before you leave home (the airport wifi is never good enough). This fabulous and totally compact tablet will give you up to seven hours' worth of reading, surfing the web on wifi, watching video and listening to music.
9. JBL T600 Wireless Noise Cancelling On-Ear Headphones – £89.99
You'll need some good headphones to go with your tablet, and these noise-cancelling beauties by JBL are the perfect choice.
Not only do they look totally chic but they're also wireless, have a 12-hour battery life and fold up to be really compact. You'll be in paradise before you know it.
READ MORE: Is This the Most Instagrammable Honeymoon Hotel in the World?
10. Fly LegsUp Flight Hammock – £59.99
Okay – this admittedly isn't really a flight essential… more of a luxury. But 90% of our pet flying peeves (lack of sleep, stiff legs, no leg-room) have been solved with this one nifty invention.
The LegsUp Flight Hammock might encourage some strange looks from fellow passengers (especially if you're donning the Nip + Fab face mask at the same time), but they'll be looks which stem from jealously. Attach it the seat in front of you and it'll allow you to keep your legs elevated for a comfortable sleeping position. It can help with potential swelling, deep vein thrombosis and flight-induced aches. Genius? We think so.
11. Boots Knee-High Flight Socks – £13.99
Prone to swollen feet and ankles in the air? An older traveller? Pregnant or taking the contraceptive pill? Purchasing a pair of flight socks is never a bad idea. After all, anyone who is going to be sat in the same position for more than four hours is at risk of deep vein thrombosis.
These flight socks by Boots are super affordable, and they're proven to protect against flight discomfort on long journeys. Pull them up to just below the knee and keep them both on for the entirety of the journey.
12. Charlotte Tilbury Unisex Healthy Glow – £35
Just before touch down, there's only one product you should be applying to your face if you want to strut through arrivals as fresh as a celeb.
The product in question is Charlotte Tilbury's Unisex Healthy Glow, a tinted moisturiser which hydrates the skin while making you look like you've had a month's worth of sun on-board. You'll be able to use it for the entirety of your honeymoon, too.
13. Bobbi Brown Pot Rouge for Lips & Cheeks – £22.50
Okay, when we said there was only one makeup product you should be applying before touchdown, we weren't telling the whole truth. There are two – the second being Bobbi Brown's incredible Pot Rouge for lips and cheeks.
This fab cream product will not only give your cheeks a bit of healthy colour pre-landing, but it also doubles up as a lip shade to make you look far less bedraggled than you feel. A total life-saver, if you ask us.
14. Tangle Teezer in Petrol Blue Ombre – £13.50
Wanting to arrive on your honeymoon with your beautiful soft wedding locks still intact? Grab yourself a Tangle Teezer before you get on the plane.
These genius hairbrushes are super compact, meaning they won't take up much space in your hand luggage. The long teeth gently detangle knots while shorter teeth soften the hair cuticle for a smooth and sleek finish. And how fab is this brand new petrol blue colour?
15. Space NK Travel Bag – £24
You're going to need somewhere to store all those beauty essentials we've persuaded you to buy – and that's where the Space NK Travel Bag comes in.
You'll need to use one of the airport regulation plastic bags to get your products through security in your hand luggage. However, this is something luxe to transfer your beauty goodies to once you're through the scanner. The faux leather edging is so chic, and it also comes in mint green and blush pink.
5 Top Tips for Long-Haul Flying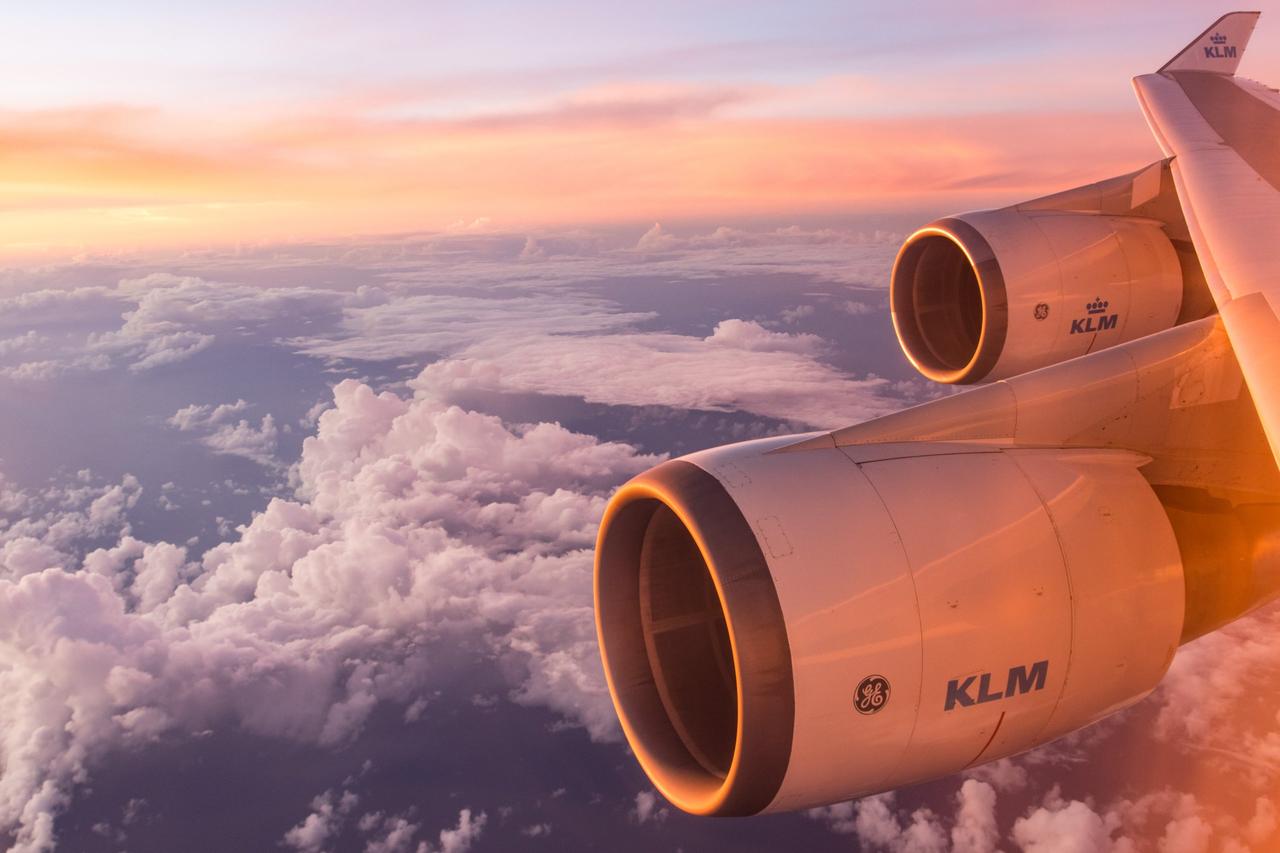 1. Reserve a Good Seat
Thinking ahead and reserving a good seat is crucial. If you like lots of leg room, opt for the emergency exit rows. If you're prone to needing the toilet every half an hour, choose an aisle seat (because who wants to be clambering over a stranger on the reg?). Oh, and if you want to avoid crying children, stay away from the front of the plane. This is often where you'll find special provision for babies on international flights.
2. Stay Hydrated!
When you're flying long haul, it's vital that you drink lots of water. The air circulation can leave you and your skin feeling really dehydrated, so pick up a big bottle of water in the departure lounge before boarding. When you're offered drinks, opt for fruit juice over caffeine and alcohol. Their effects are far less forgiving in the air than they are on land.
3. Wear Comfy Clothes
Kind of a no-brainer, but it's crucial you wear comfy clothes if you want to make your flight a pleasant one. Remember that for eight hours plus, you'll be blasted by air-con, so things can get chilly. Pack a jumper or a blanket to keep you warm.
And FYI – pyjamas are totally acceptable.
4. Get Up and Walk Around
When on a plane, it's important to keep your circulation up to avoid cramping, stiffness and more serious problems like deep vein thrombosis.
Get up and walk around at regular intervals during the flight, and practise calf exercises once every half an hour. Raise your heels, keeping your toes on the floor, then bring them down 10 times. Then raise and lower your toes 10 times. Simple!
5. Switch Positions to Avoid Puffy Eyes
Anyone else suffer from a serious case of puffy-face after flying long-haul? We always have – but apparently it doesn't have to be that way.
If you regularly adjust your seat between the upright and reclined positions, fluid won't pool around your eyes. Also, holding a wet napkin or ice cube under your eyes will help reduce bags. Puffiness – be gone!
READ MORE: The Best Honeymoon Hotels in Greece
Now that you've decided what to pack, you need to know how to pack it. Check out these game-changing honeymoon packing hacks which you'll wonder how you ever survived without.