Best Nail Strengtheners: 9 Products for Repairing Weak Nails
Dreaming of having strong and healthy nails on your big day? Give them a little pre-wedding TLC with one of our favourite nail strengtheners, as well as reading expert tips
We have included third party products to help you navigate and enjoy life's biggest moments. Purchases made through links on this page may earn us a commission.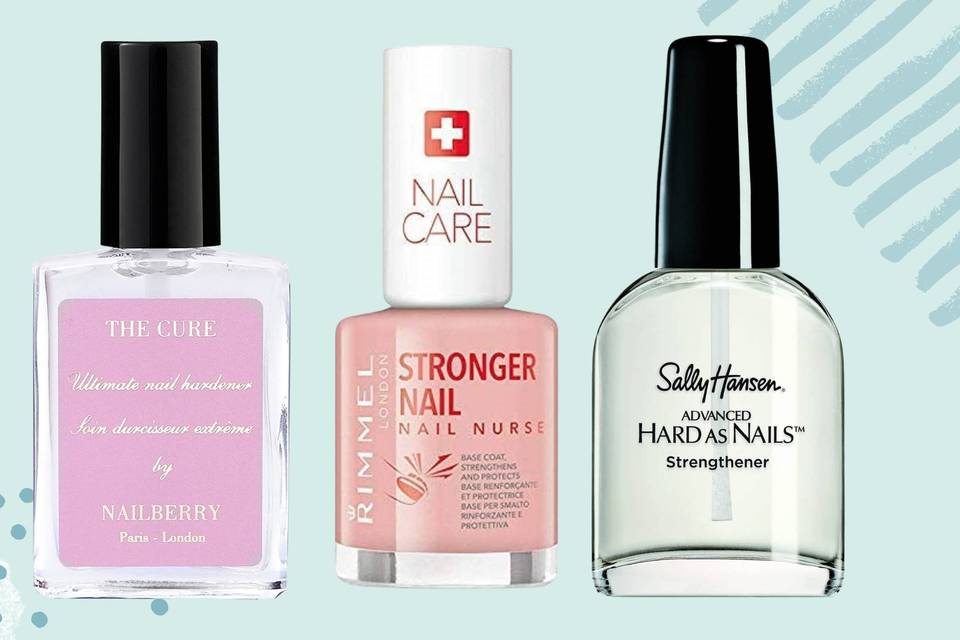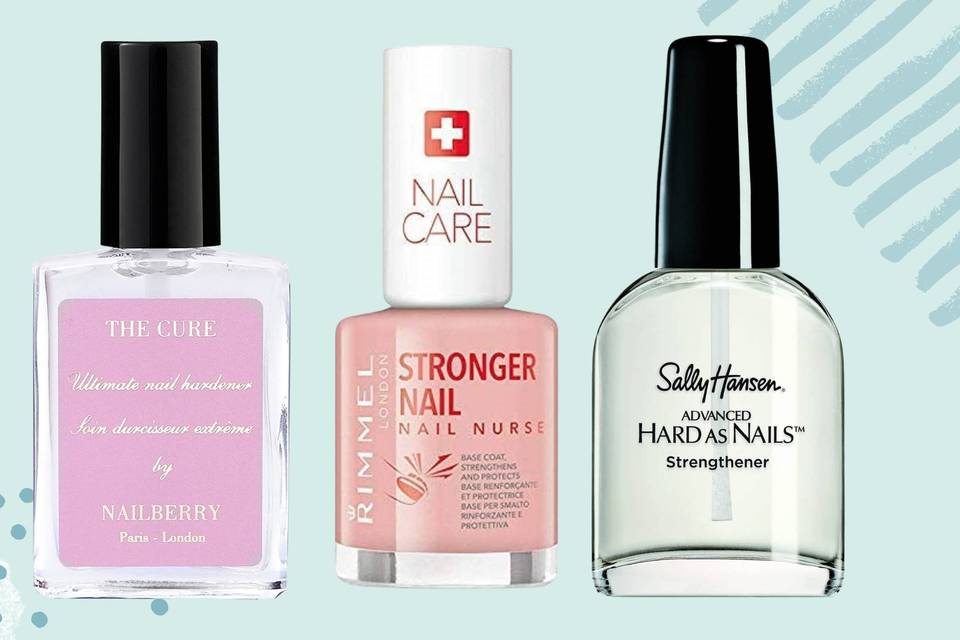 Nothing says glamour like a perfectly manicured set of wedding nails, but if you've got weak or brittle nails that split, strong and sturdy fingertips can seem a long way off. Luckily a good nail strengthener can work wonders in your quest for long wedding nails.
With your ring finger taking centre stage on your wedding day, you'll want your nails to be looking strong and healthy. If your big day isn't good enough reason to get them in great condition, what will be? With that in mind, we've rounded up the best, beauty editor approved nail strengtheners and asked the experts everything you need to know about getting your nails into good condition ahead of your wedding.
How Do Nail Strengtheners Work?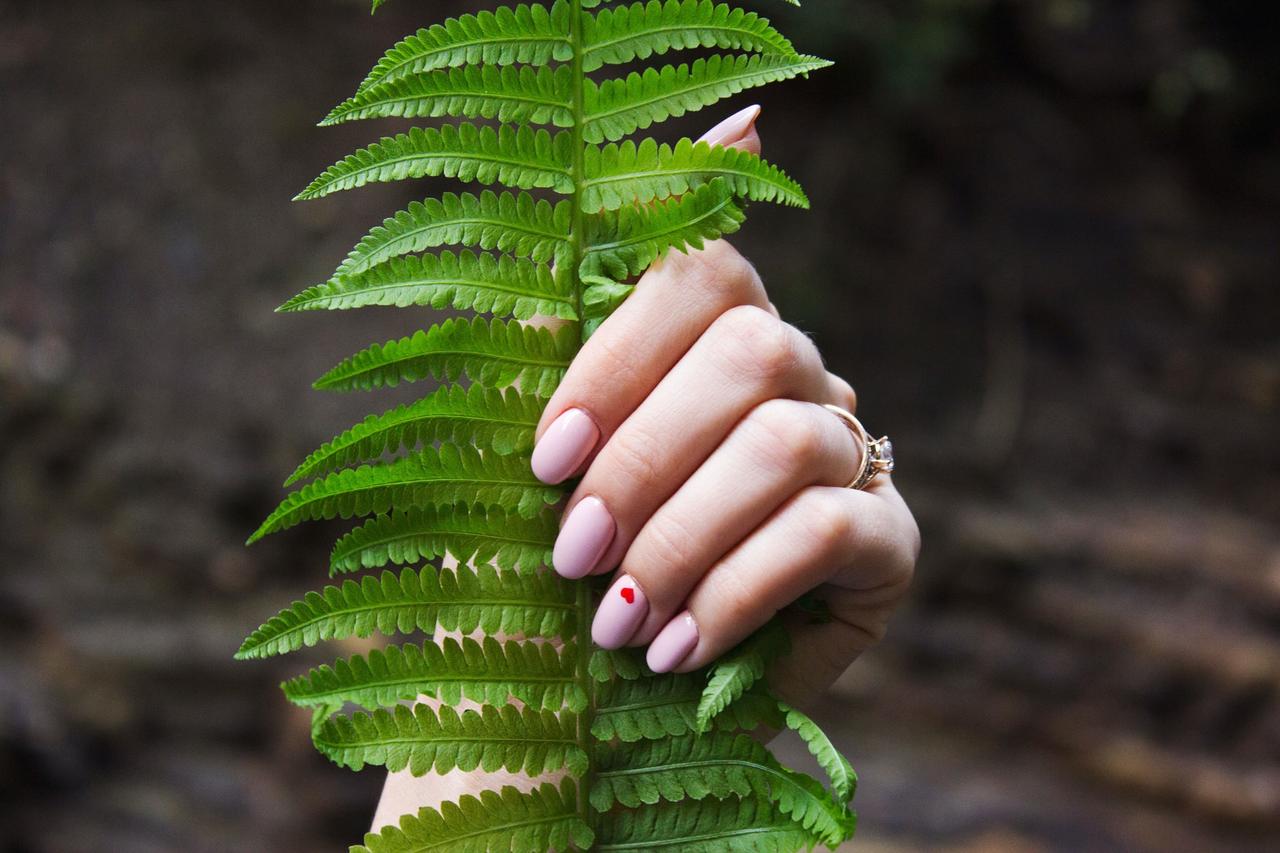 Before you start shopping for the best nail strengtheners, it's important to note the difference between nail strengtheners and nail hardeners. A nail hardener creates a layer on top of the nail. Think of it like a shield, to make your nail immediately harder and protect them while they grow, however a nail hardener won't make your nails stronger in the long run.
On the other hand, nail strengtheners infuse your nails with nourishing ingredients to make them stronger as they grow.
If you're wondering if nail strengtheners actually work to make your nails longer, the answer is yes, but maybe not in the way you think. Nail strengtheners don't encourage the growth of the nail, instead they protect your nail from breakage, which makes them lengthier in the long run.
For help with nail growth, supplements are the answer. Try JS Health's Hair + Energy Formula, £20 for 30 capsules. While they don't have nails in the name, the same ingredients tend to help nail growth that help hair growth, which brings us on to…
What Ingredients Should We Look For In A Nail Strengthener?
Nail expert and founder of at-home manicure service Revarnish Roxanne Cambell recommends looking for nail strengtheners with protein and keratin in, as well as moisturising ingredients such as jojoba oil and sweet almond oil (it doesn't hurt that they both smell lovely!).
READ MORE: The Best Vegan & Cruelty Free Beauty Brands You Need to Know
How To Choose The Best Nail Strengthener
Nail strengtheners come in many different guises, from ones that paint on like a lacquer, to oils and balm textures. Some of the paint on nail strengtheners also act as a base coat if you like to paint your nails at home, however this likely means you'll only apply it once a week or so, whereas the oils can be applied as frequently as you like.
If you're a fan of gel polish and have regularly gel manicures, we'd point you in the direction of a cuticle oil nail strengthers as this can be applied to the area around the gel to keep it strong, whereas a paint on one wouldn't penetrate the gel.
When Should I Start Using A Nail Strengthener?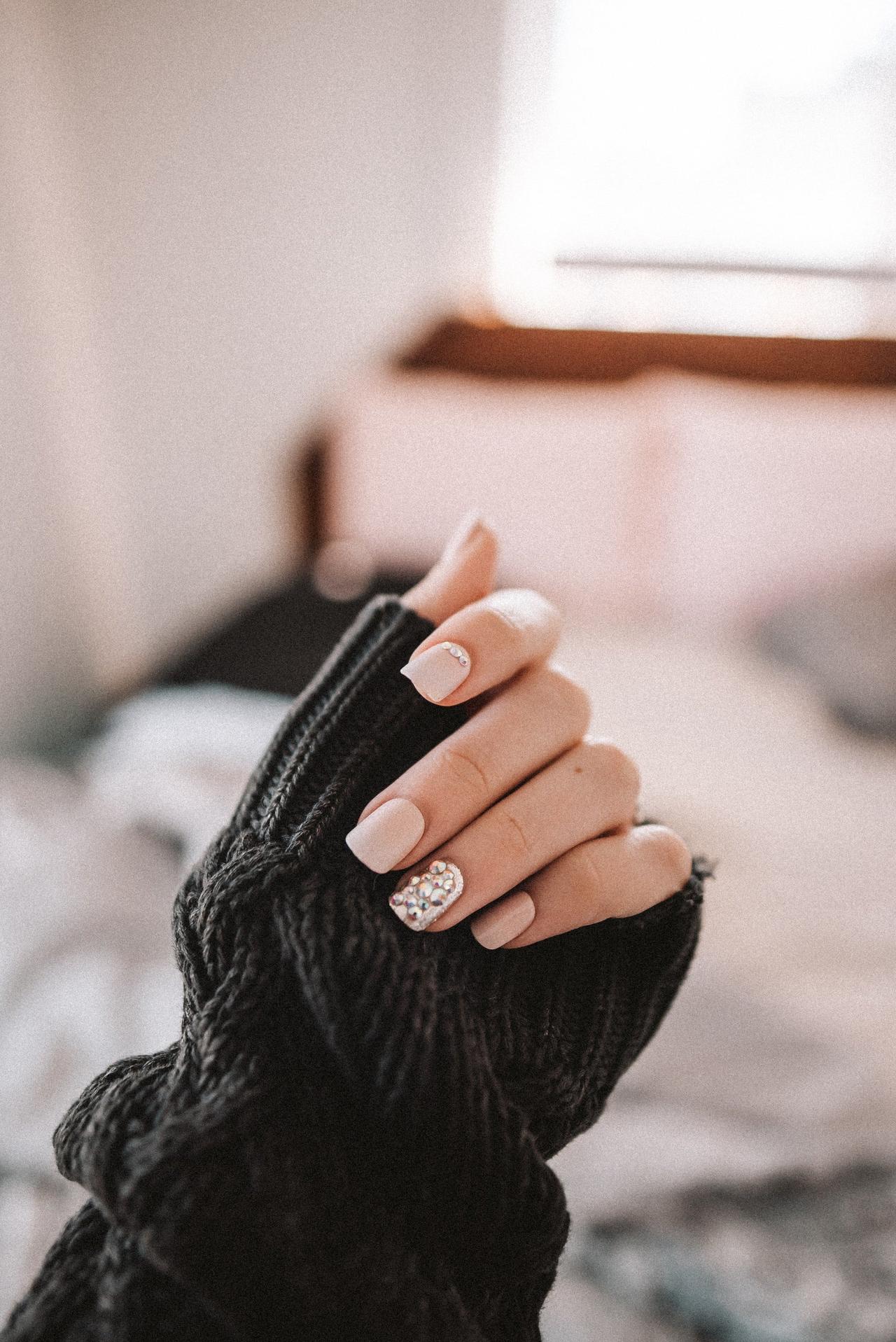 Roxanne recommends starting as soon as possible to get your nails in peak condition ahead of your wedding, "I would recommend a minimum of three to six months before your wedding day, depending on the condition of your nails," she advises.
How Often Should I Use A Nail Strengthener?
How often you apply your nail strengthener depends on the type you choose. Some of the more intensive formulas are designed to be used twice or three times a week, while others can be used several times a day.
If your nail strengthener is also a base coat, use every time you do your nails for best results over time.
The Best Nail Strengtheners To Shop For Long, Strong Nails
1. OPI Nail Envy - £20.50, Boots
This is Roxanne Campbell's nail strengthener of choice, and if a pro who has done Adele and Dua Lipa's nails loves it, you just know it's good. It comes in many different formulas, from coloured versions to ones designed specifically for nails that split and peel, but the original edition is Roxanne's favourite. "I see results fast and it really works miracles," she says. "Your nails become stronger and the nail plate looks clear and healthy."
It has a blend of hydrolysed protein and calcium inside the lacquer, which work together to rebuild layers of the nail. Apply two coats of OPI's Nail Envy to bare nails before applying an additional coat or two every couple of days. After a week, remove the product and start again.
It'll only take a few weeks for you to notice a difference, and thanks to the high-gloss finish, this product looks great worn on its own, though it comes in matte too if that's more your vibe.
READ MORE: The Best Wedding Makeup Ideas & Expert Tips
2. Sally Hansen Hard As Nails - £3.27, Boots
Sally Hansen is a name that's synonymous with glossy, glamorous nails and this will help you in your journey to beautiful fingertips. It can be hard to choose the best Sally Hansen nail strengthener as the brand has so many to choose from, but Hard As Nails gets our vote.
It was first launched in 1946 and the formula has stayed the same since. Talk about standing the test of time!
Thanks to its blend of nylon, omega 3 and silk proteins, it gets to work from first application, protecting and hardening your nails. What's more, if you've got ridges in your nails, it'll fill them in and reduce peeling, splitting and chipping.
Apply two or three coats, allowing each coat dry before you apply the following layer. This product is clear and glossy and is ideal if you're doing things on a budget.
3. Essie Nail Care Hard To Resist Nail Strengthener - £9.99, LookFantastic
At the other end of the spectrum to Sally Hansen's nail strengthener, Essie's 'Hard to Resist' only launched in late 2021, but quickly became a firm fixture in beauty editors' own personal stashes.
It comes in both purple and pink tints - though both are very subtle. Pink adds a glowing sheen to the nails, while purple neutralises yellow tones. Both are designed to be used as base coats, below nail polish.
They're made with nail bonding technology, which fuse the layers of your nails together to prevent peeling and breakage. These glide onto the nail with Essie's signature easy-to-use brush.
READ MORE: 16 Beauty Editor Approved Wedding Lipsticks
4. Rimmel London Nail Nurse - £4.49, Boots
For a budget buy, you can't go wrong with this pocket-money price nail strengthener. It's enriched with calcium and keratin to protect your nails from cracking, splitting, peeling and breaking.
Nail Nurse can be worn on its own for extra added shine to your natural nails, or, as a base coat underneath your favourite nail colour.
5. Mavala Scientifique K Plus Nail Hardener - £8.95, Feel Unique
If you're in the market for a seriously heavy-duty nail strengthener which will make your nails stronger in a short space of time, we can't recommend this Mavala product enough. It's especially good if you've got nails that are damaged from having acrylics.
Keratin is the wonder ingredient – it nourishes your nails as well as ensuring they're more resistant to splits going forward.
Apply this product two or three times a week underneath your normal base coat and colour. If you'd prefer, you can wear this product alone.
Mavala's iconic nail strengthener is so powerful when it comes to hardening that the brand advises uses be careful not to get this on the skin around the nails, as it will harden that as well. They recommend holding your hands upside down for a minute after applying this to ensure it doesn't run onto your fingers.
6. CND RescueRxx Daily Keratin Treatment - £20.95, LookFantastic
Not only does this smell of popcorn, it's packed with nourishing jojoba oil to help get your nails into top condition, strengthening, hardening and protecting them from everything that leaves them looking less than perfect.
On top of jojoba oil, CND RescueRxx has keratin in for strengthening and sweet almond oil for that gorgeous scent and to soften the skin.
This should be applied directly to the nail, without any base coat or polish, to fully get to work, but you can add base coat and polish on top after if you like. It doesn't need to try like a traditional lacquer, so it's simple to apply and doesn't need any nail-painting skill.
READ MORE: The Best Wedding Foundations for All Skin Tones
7. Nailberry Acai Nail Elixir Rose Scented 5 in 1 Intensive Nail Treatment - £15, LookFantastic
Nailberry's floral-fragranced nail strengthener has a well-deserved spot in our edit of the best nail strengtheners because it's vegan, cruelty-free, 12-free (meaning it doesn't contain any harmful ingredients), plus it's halal.
This multi-purpose nail strengthener claims to support growth, strengthen, hydrate and nourish, protect and smooth all in one little bottle. Our favourite thing about this choice is that it fills in ridges in the nail, which makes polish apply smoothly on top.
8. CND Solar Oil Nail and Cuticle Conditioner - £13.95, LookFantastic
CND has two spots on our edit of the best nail strengtheners, and for good reason. This works differently from RescueRxx in that it's a cuticle oil rather than a paint on strengthener, but health cuticles are essential in long, strong nails.
It has vitamin E in the mix, which penetrates deep into the nail bed to keep nails flexible and strong.
As well as a polish style bottle, this comes in an addictive click-to-activate pen that we've become quite obsessed with applying. It smells of sweet almond oil and helps your manicure last longer as well as helping your nails to stay strong.
This is an oil product, so we'd suggest applying before bed to save everything you own getting greasy - it does sink in fast though if you want to apply it as you go about your day.
9. Dr PawPaw Original Balm - £6.95, LookFantastic
You've likely already got a Dr PawPaw balm in your beauty stash (but if you haven't, you won't regret buying it!), and if you have, you'll know it works for basically everything, from soothing dry lips to nourishing sore skin, so it comes as no surprise it's also a star performer when it comes to strengthening nails.
For supporting your nail, apply this to the area surrounding your nails to create a barrier that seals in moisture to keep your nails and cuticles protected.
The ingredients in this handy tube have natural healing properties, which is why it's so soothing. Apply liberally as often as you want throughout the day - it's in your handbag anyway after all…
Worried about your nails breaking? Read our emergency guide to fixing a broken nail to prevent any pre-wedding mishaps.