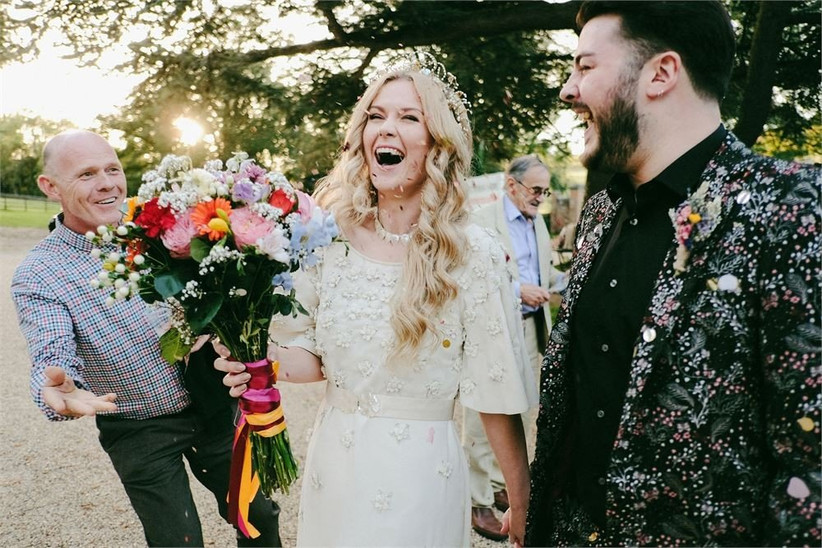 On the (regular) occasions that we catch ourselves daydreaming about our wedding day hairstyle, it's always long, bouncy, shiny and super light. That's not too much to ask, is it?
It's for that reason we've spent (almost) every waking moment of late Googling how to grow hair faster, and with a little help from pro hair stylist Anabel Kingsley, we're now experts. Despite learning that you can't magic up many extra inches overnight (hair typically grows at a quarter of an inch per month, yanno), it would seem you can do a few things do help it on its way.
Here, we've rounded up everything you should and absolutely shouldn't do (i.e. go anywhere near bleach) if you want to grow your hair faster. There are also a few products thrown in there that you should definitely shop if you want to give things a gentle nudge in the right direction. Brides, take note.
READ MORE: The Ultimate Bridal Beauty Countdown
How to Grow Hair Faster
1. Get Regular Trims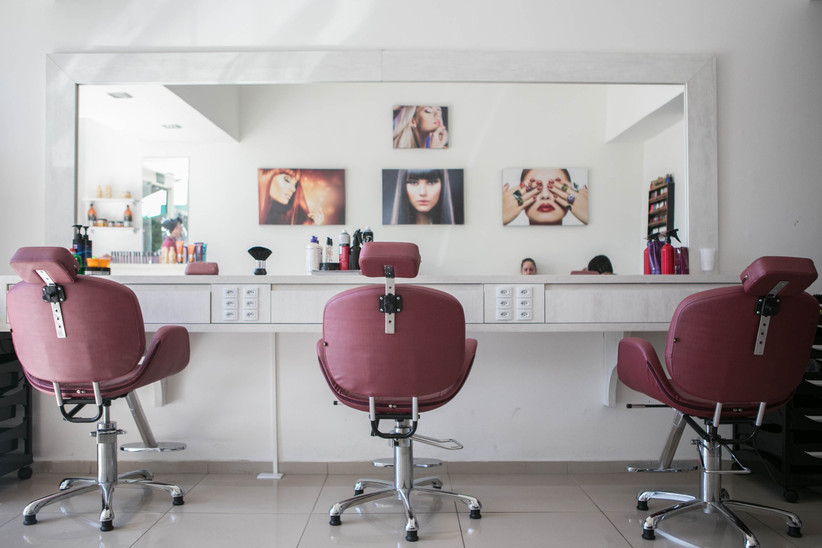 Yep, your mum was right all those years ago, after all. It may seem counter-intuitive, but if you want long and healthy hair then you'll need to get the chop every couple of months.
Technically, the trims themselves don't make your hair grow any faster, but what they do is get rid of split ends which hinder growth. Anabel Kingsley, Trichologist at Philip Kingsley, explains: "Having a trim gets rid of split ends, and so prevents them from splitting further up the hair shaft. It can also make the ends appear healthier, thicker and bulkier."
If you don't already pop to your hairdresser for regular trims, we'd recommend you start doing so at least six months before your wedding day. You'll then want to go once every six weeks until the big day (and beyond).
READ MORE: How to Fix a Broken Nail
2. Eat the Right Foods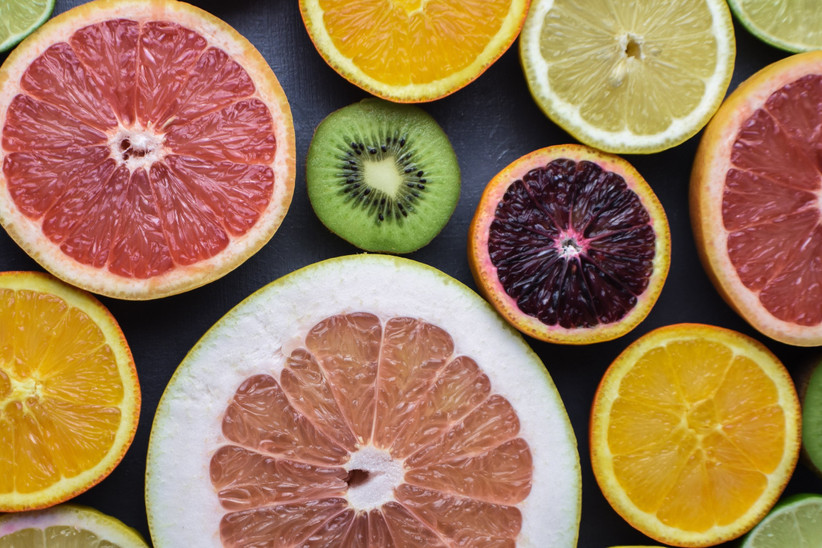 Of course, your bathroom cabinet is a good place to start when it comes to growing your hair, but it's not the only area that deserves a bit of a refresh. Pay attention to what's on your plate and your hair could really reap the benefits.
According to Anabel, your hair cells are the second fastest growing cells the body produces, meaning they have high nutrient requirements to stay healthy.
First up in the shine-delivering stakes are vitamins A, B and C. Luckily, they're super easy to include in your everyday diet.
Add carrots, spinach and kale to your salad and use sweet potatoes as a side dish – they all contain beta carotene, which converts into Vitamin A. Vitamin A improves a dry scalp, thickens hair and gives it a healthy shine.
Vitamin B can be found in egg yolks and bananas, while vitamin C is found in spinach, blueberries, kiwis, oranges and broccoli. You might also want to up your Omega 3 intake (oily fish, walnuts and chia seeds – we're looking at you), consume enough protein and ensure your diet is equally iron-rich.
READ MORE: What to Eat for Breakfast on Your Wedding Morning
3. Use a Heat Protection Spray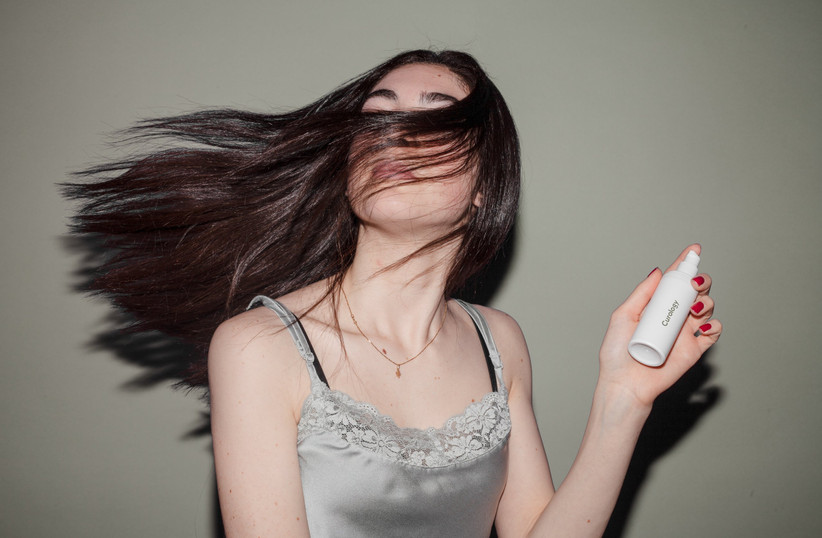 Put the hot styling tools down for a second – we beg you. Hair straightening, endless blow-drying and those fabulous (yet oh-so damaging) curling tongs don't do anything to help in the quest to long locks.
The healthier and more moisturised your hair is, the longer it will grow, so cut down on heat styling as much as you can – even if that's just for a few weeks ahead of your wedding!
If parting ways with your trusty hair straighteners just isn't an option, use a heat protection spray. Every. Single. Time. Anabel said: "Heat protectants form a protective barrier between your hair shaft and heat from styling aids. Keep in mind that protective products only minimize damage, they don't 100% prevent it – so you still need to be careful!"
We're huge fans of the Cantu Shea Butter Thermal Shield Heat Protect (not only because it's less than £7!) and Redken's Heat Styling Satinwear Prepping Blow-Dry Lotion.
You should also reduce the temperature of your heat styling tools to around 360-380 degrees. Anything above 400 degrees should be reserved for the professionals only.
READ MORE: 52 Wedding Hairstyles That Are Easy to Master
4. Avoid Daily Washes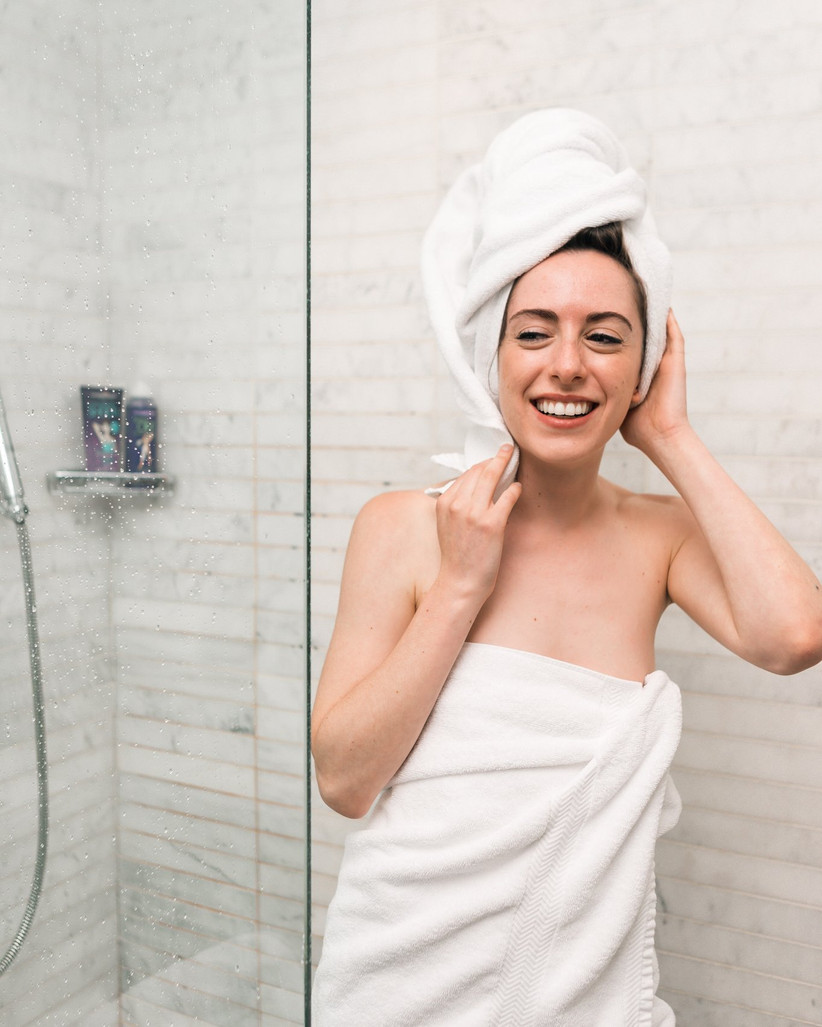 Contrary to popular belief, daily hair washes aren't actually beneficial if you want to grow your hair out quickly. In the run up to your wedding day, try and wash your hair a maximum of twice or three times a week only.
Shampoo aims to wash away dirt, grease and product build-up, but most shampoos are jam-packed full of sulphates which strip away your hair's natural oils. Avoiding shampoo as much as possible (and only using a sulphate-free product around your scalp when you do) will allow the hair's natural oils to penetrate through your tresses and encourage the hair to repair and hydrate itself.
Ouai's Smooth Shampoo is a great sulphate-free all-rounder, while Aveda's Dry Remedy Shampoo works wonders on dry hair. Living Proof No Frizz Shampoo will banish pesky frizz in no time.
READ MORE: 33 of the Most Beautiful Wedding Guest Hairstyles
5. Don't Go Blonde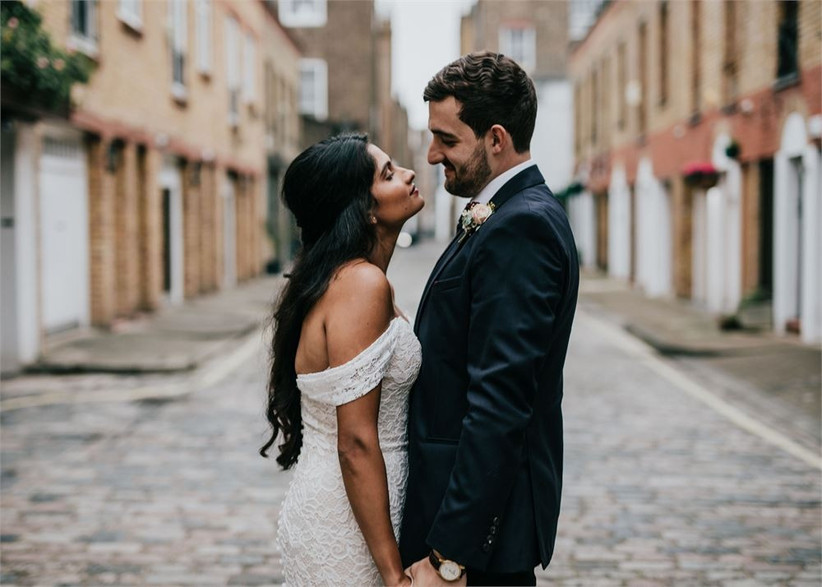 Image: Diana V Photography
We know going blonde on your wedding day might seem appealing, particularly if you're saying 'I do' in the summer. But going from dark hair to blonde locks could stand between you and optimum hair growth.
When you bleach your hair, it opens up the cuticle of your hair strands and causes significant damage. What's more, bleached hair is more likely to break or split, which means way less growth.
For brides really set on bleaching their hair, Anabel recommends leaving at least eight weeks between treatments, but if you want longer hair, you may want to stick au naturel when it comes to your colour. We promise blondes don't have any more wedding day fun than the rest of us.
READ MORE: How to Delay Your Period for Your Wedding Day
6. Brush Your Hair Before Bed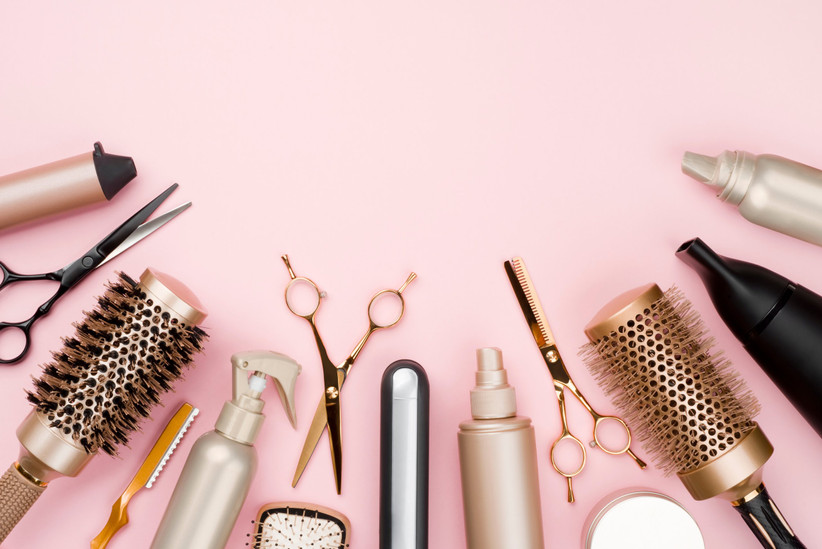 Image: Getty
After a long, hard day of wedmin, going to bed without brushing your hair might seem tempting. But just like you wouldn't go to bed without taking your makeup off, you should get in the habit of never letting your hair touch the pillow without brushing it.
Granted, it seems like a small and meaningless step, but giving your hair a quick once-over (with a boar bristle brush, preferably) will help to distribute your scalp's oils through the lengths of your hair. As a result, your hair stays moisturised! Easy peasy! Oh, and this simple step will help increase circulation and keep your scalp healthier, too.
READ MORE: 13 of the Best Hand Creams for Dry Skin
7. Don't Forget About Your Scalp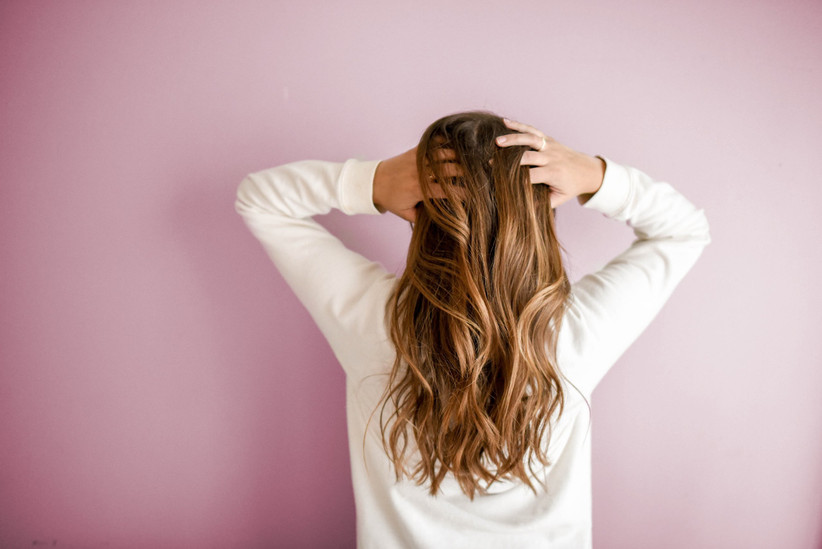 When focusing on growing your hair nice and long, you shouldn't forget about your scalp. You've probably recognised a trend by now – healthy hair grows the fastest – and hair can only be its most healthy if the scalp is too. Beauty starts from within, after all!
A good place to start is by thinking about reducing clogged pores on the scalp. This is because they can hinder hair growth.
Oily scalps produce a lot of sebum – the skin's natural oil – but when it mixes with dead skin cells, your pores quickly get clogged. If you have a natural oily scalp, try and avoid shampoos with lots of hydrating ingredients, and don't use oils as often as you have been.
If you're really dedicated to the cause, think about buying a scalp toner. Anabel explains: "Ingredients to look for in a scalp toner are witch hazel (helps to absorb excess oil) and menthol (a cooling and stimulating agent)."
8. Sleep on a Silk Pillowcase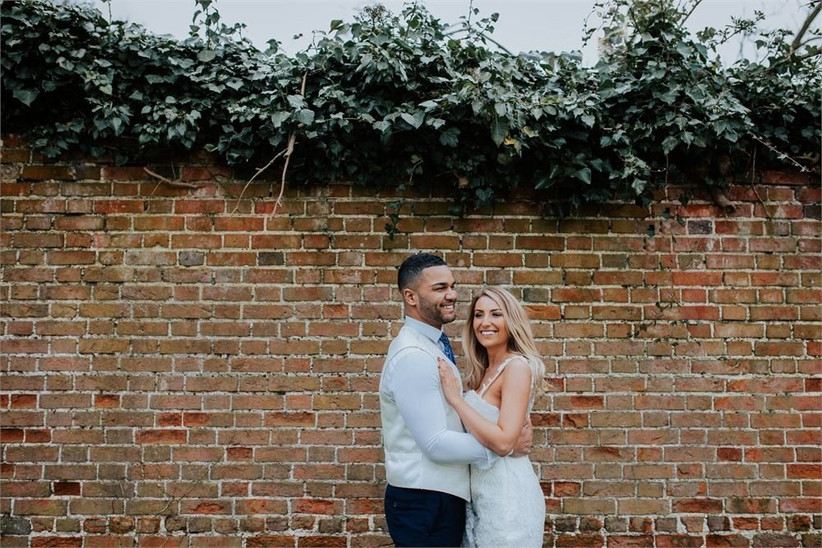 Image: Sally Rawlins
If you can't be a little bit extra in the run up to your wedding, when can you? Sleeping on a silk pillowcase will avoid tangles and breaks. Who knew your trusty cotton pillowcase could be hindering your hair growth so much?
The less tangles in your hair overnight, the less your hair will break and the longer your hair will be. Fact.
The Slip Pure Silk Pillowcase from Cult Beauty is a luxurious option if you don't mind splashing the cash, while the John Lewis & Partners Standard Silk Pillowcase is a brilliant budget choice.
READ MORE: 37 Gorgeous Wedding Makeup Ideas for Every Bride
9. Load Up on Conditioner
Image: Joe Josland
Condition, condition, condition. This might be our top tip of them all. A good conditioner will always be your best friend if you're trying to grow your hair for your wedding day.
Colouring and heat styling both cause hair to become thinner at the bottom, so a good conditioner will help to replace the lipids and seal the outer cuticle. This becomes the first barrier of protection and reduces the risk of your hair breaking and snapping.
READ MORE: 15 Last Minute Tasks to do the Week Before Your Wedding
If your hair is shoulder length or longer, and you're trying to add a few further inches on, it'll need a bit more TLC than a normal conditioner can offer.  Heavy-duty conditioning hair masks can do exactly that, and ones which include coconut or argan oil are often best.
Apply your hair mask of choice to damp hair, leave it on for 10-15 minutes and then follow with your normal shampoo and conditioner.  This will ensure all the excess oil gets washed away and doesn't cause your hair to look greasy.
When it comes to our favourite hair masks, we'll always reach for either the Pureology's Hydrate Superfood Treatment mask or Kerastase's Nutritive Masque Magistral.
10. Be Careful Brushing Wet Hair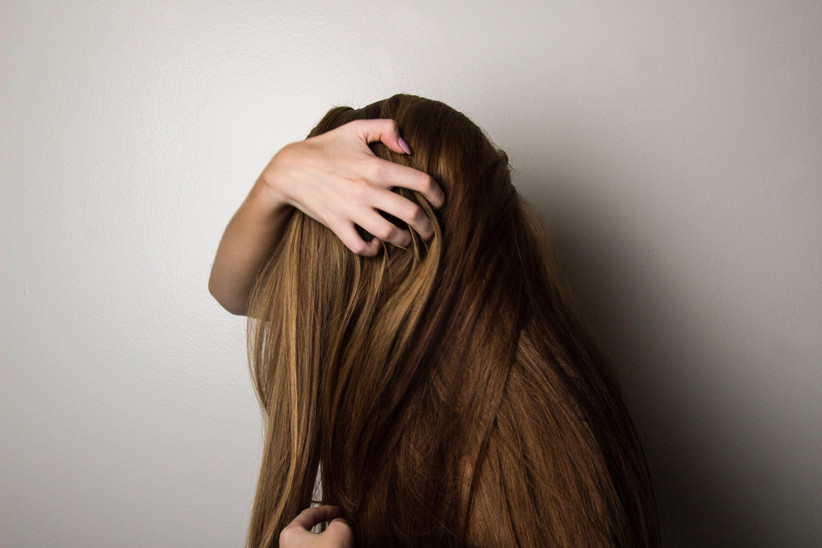 Hair is more susceptible to breakages when it's wet, so try and wait until your hair is dry before you brush it.
If that knot is really bugging you and you absolutely must get it out post-shower, use a brush which is designed to go easy on your tresses.
We're obsessed with our trusty Tangle Teezers here at Hitched HQ. They're the only brushes we'd trust on wet hair, because they're made with two-tiered teeth. Longer teeth gently flex over tangles without pulling or tugging while shorter teeth smooth the hair.
11. Manage Your Stress Levels
Stress can negatively impact your hair growth cycle, Anabel explains.
She says: "For one, it often effects nutrient absorption. It can also mess with hormone levels, impact the health of your scalp, and disrupt your sleep. As a general rule, anything that affects your general health has the potential to affect your hair – and stress can have a huge impact on your system!
"Try yoga, meditation, Pilates, mindfulness, swimming or light to moderate exercise to manage stress levels."
It looks like that massage you've been dying to book will actually help your hair and your mood. Who knew?!
READ MORE: 50 of the Best Spas in the UK
So, although your hair can't magically grow overnight, you can do lots to ensure it's the healthiest it can possibly be. Healthy hair = faster growing hair, so it's time to mix up your routine pre-wedding.
Now your hair is as strong as it can be, check out our guide to getting strong and healthy nails ahead of the big day.