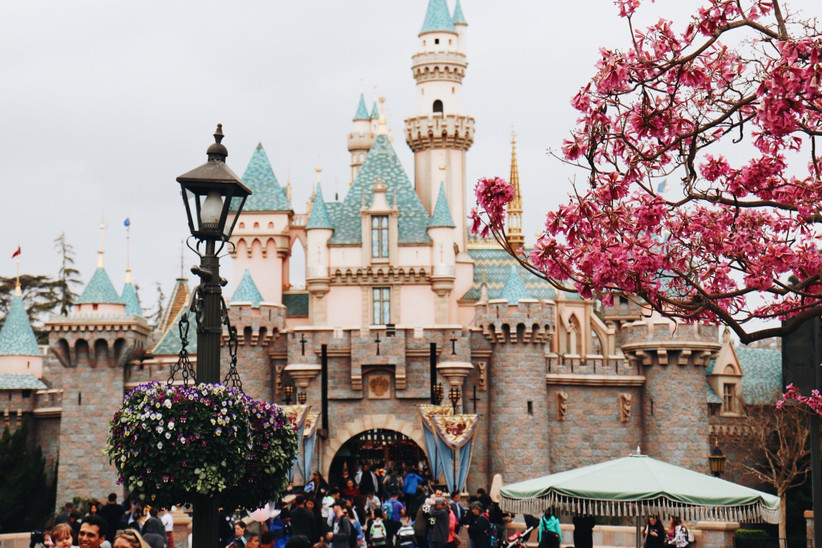 Choosing the right wedding venue for your special can be a really tough decision – there are just so many choices out there…
If you are a true princess at heart and love all things fairy-tale, why not add some Disney ideas into your special day with this magical selection of wedding venues.
We have gathered together a list of the most enchanting and unique Disney wedding venues that will have you feeling like your favourite mythical characters in no time! Round your wedding off with a Disney wedding cake and it'll be a day to remember forever.
The Little Mermaid: Lusty Glaze Beach Weddings – Cornwall
If Ariel was forever your favourite Disney princess, you will just adore Lusty Glaze. That magical moment that The Little Mermaid first stepped a foot on land, feeling the sand on her skin for the first time, could well have been right here at this private beach cove. Set on the North Cornish Coast, we just know that if this magical Disney princess existed on earth, her home would be here.
This wedding venue offers exclusive use and not just for summer weddings – they can also cater to intimate winter weddings by the wood burner so you can be a princess in the chilly months too.
SEE MORE: Coastal Wedding Venues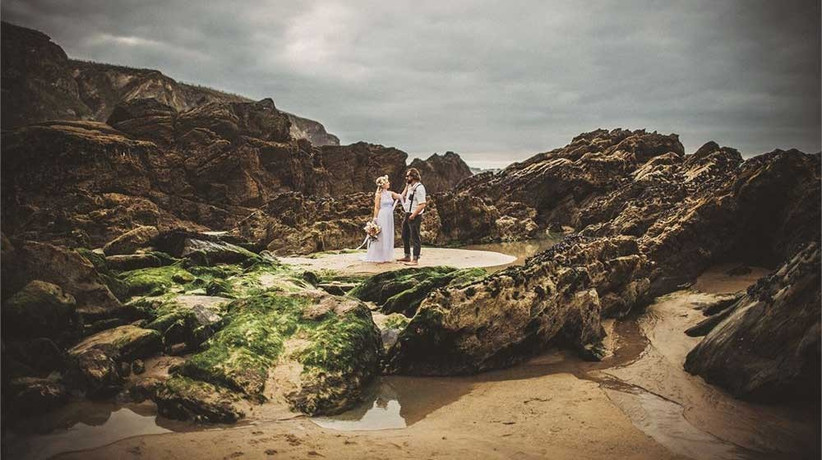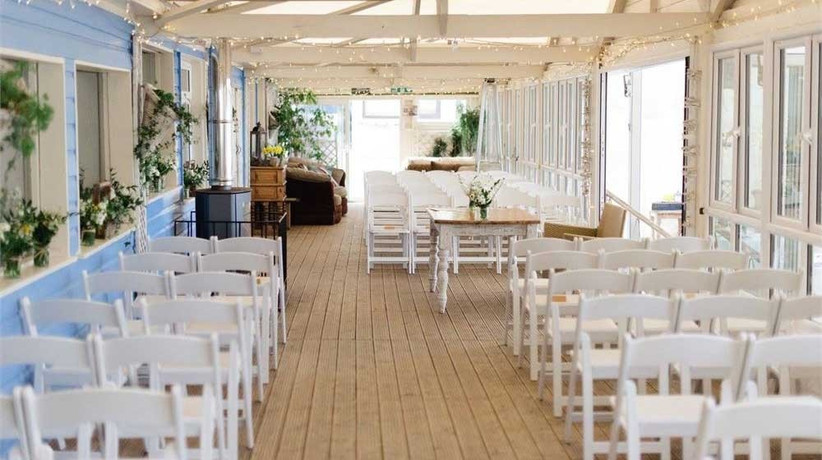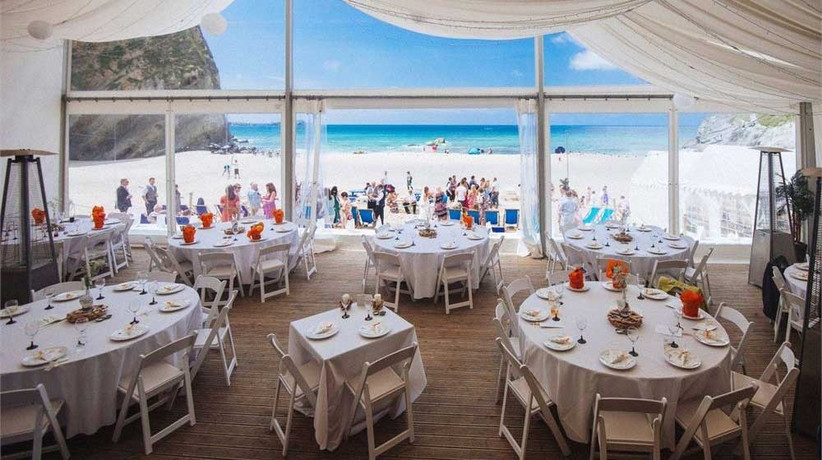 Snow White: Le Petit Chateau, Northumberland
Snow White was best known for her love of nature and natural surroundings which is why Le Petit Chateau is the perfect wedding venue to represent her story. This incredibly unique venue is simply breathtaking to look at and with the French décor vibes, you would never guess it was situated in the UK.
The venue team here offer the most variable pricing strategy with 11 different packages to choose from. This means that whatever your budget, you can enjoy your wedding in the venue that would have stolen Snow White's heart if she ever visited Northumberland.
SEE MORE: Barn Wedding Venues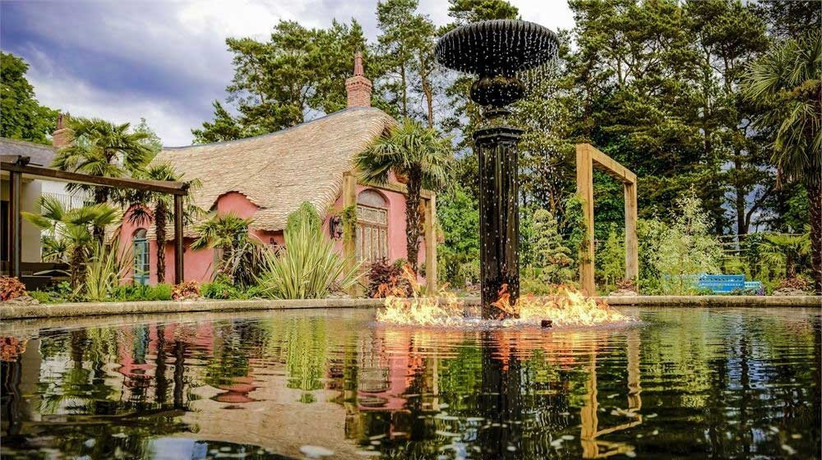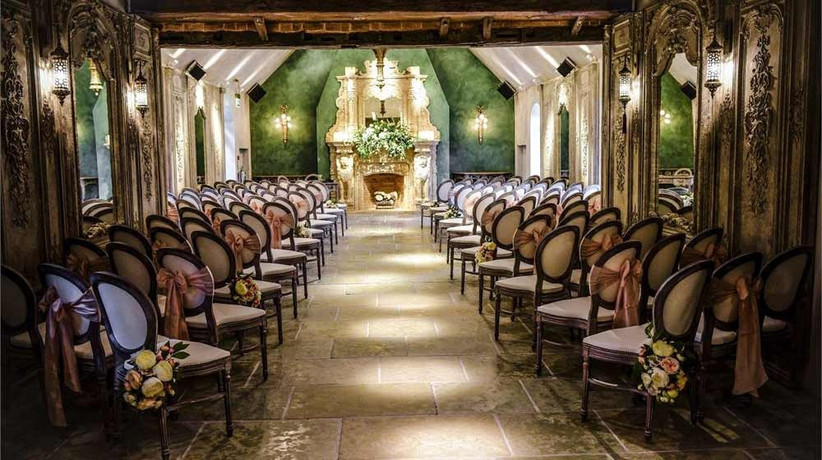 Rapanzel: Château Rhianfa, Gwynedd
If you are a bride who knows how to let her hair down, just like Rapunzel, then you need to take a look at Chateau Rhianfa in Wales. The charming turrets and unrivalled views over the Snowfonia mountain range, there is nothing not to love.
Unlike Rapunzel, you will not be kept hostage in the turrets of the castle and will be free to roam the venue as you please, enjoying the charming and traditional décor that is held within.
SEE MORE: Castle Wedding Venues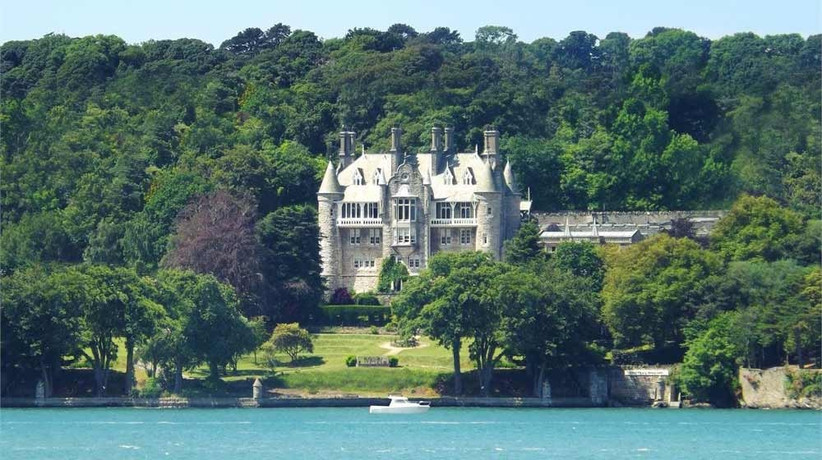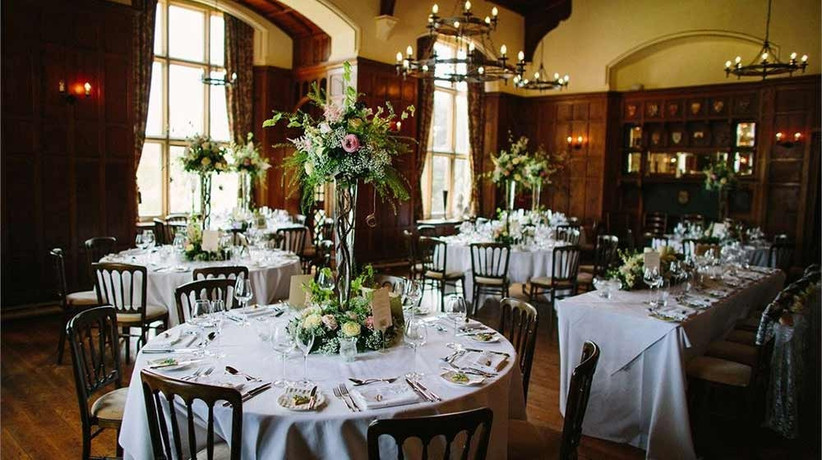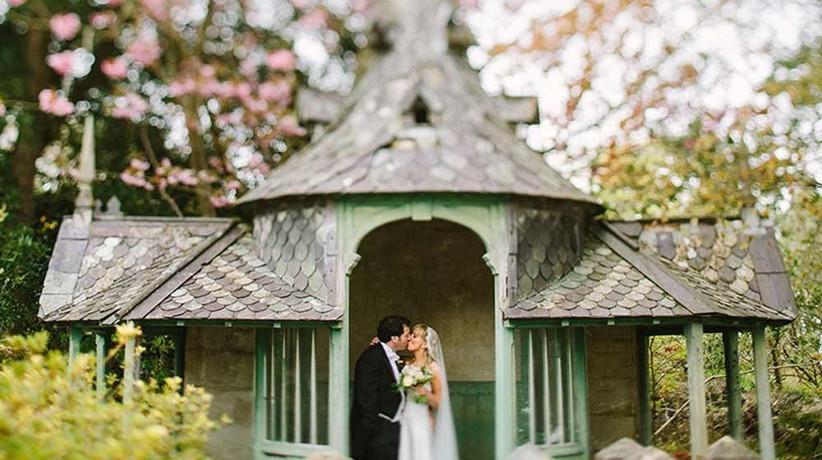 Aladdin: The Caves, Edinburgh
We all remember the magical scene in Aladdin where they enter the cave which is filled with riches and hidden gems – it was amazing…but not as amazing as The Caves in Edinburgh.
This wedding venue offers you the chance to get married in your very own Aladdin's cave. With a choice of three stunning venues – there is something to offer every type of couple whatever your style. The warm and romantic ambiance inside the venues is unbeatable and we adore the lighting choices – it gives off such a magical feel.
SEE MORE: Wedding Venues in Scotland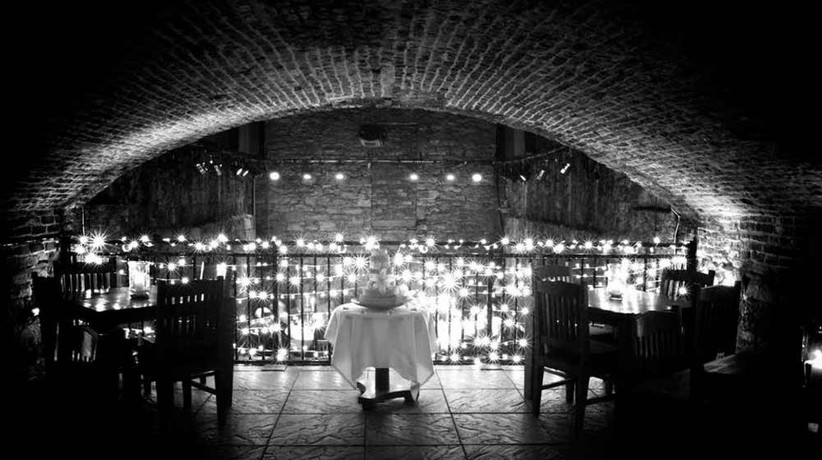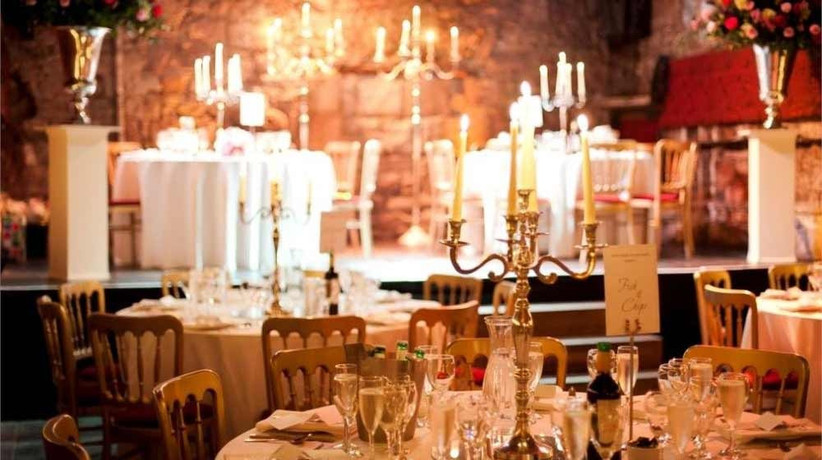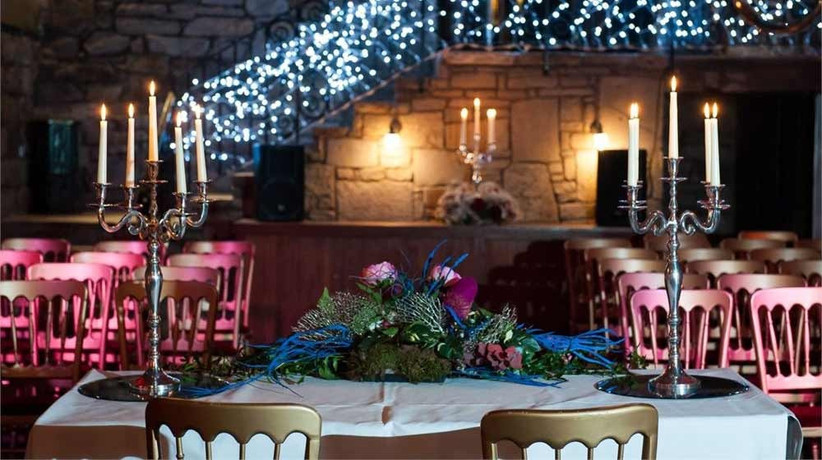 Sleeping Beauty: Hengrave Hall, Suffolk
Recreate Sleeping Beauty's love story at Hengrave Hall, a manicured estate set in Suffolk. This astounding wedding venue has all the grandeur and beauty that any princess would expect to be greeted with on her wedding day and there is even a woodland scenery where you can have your very own picture in the thorns.
Couples who want a Disney wedding venue with luxury oozing from every inch of the interior will just fall head over heels in love with Hengrave Hall. They have a stunning bridal suite, perfect for Sleeping Beauty to get her beauty sleep after all of the wedding fun is over.
SEE MORE: Wedding Venues in Suffolk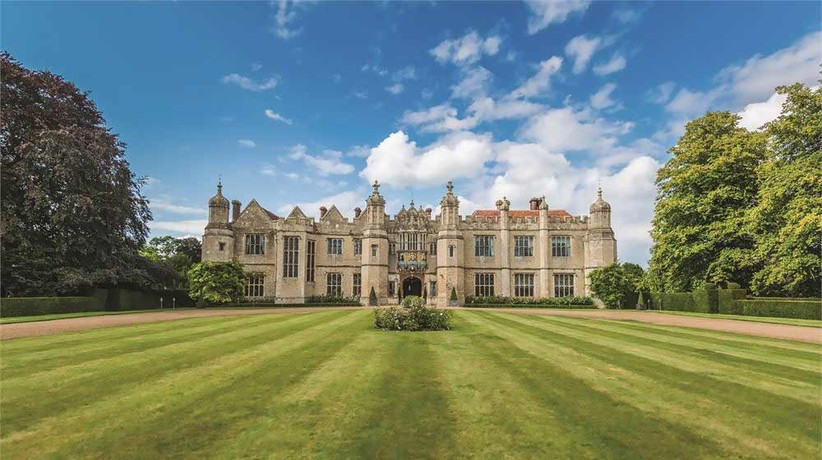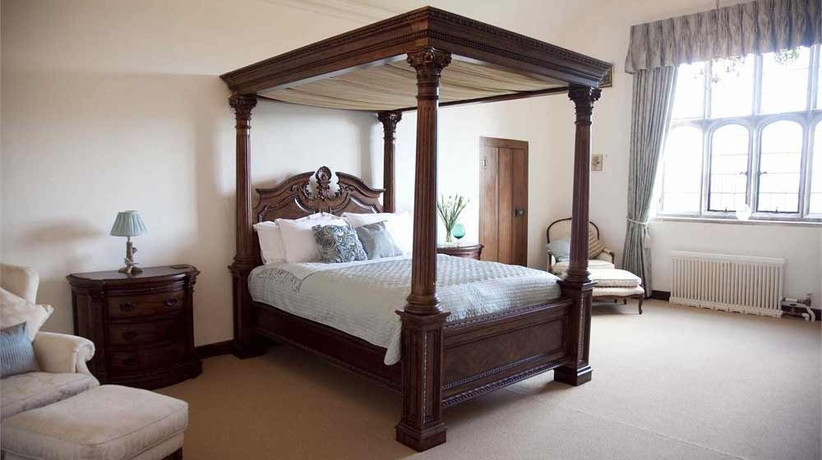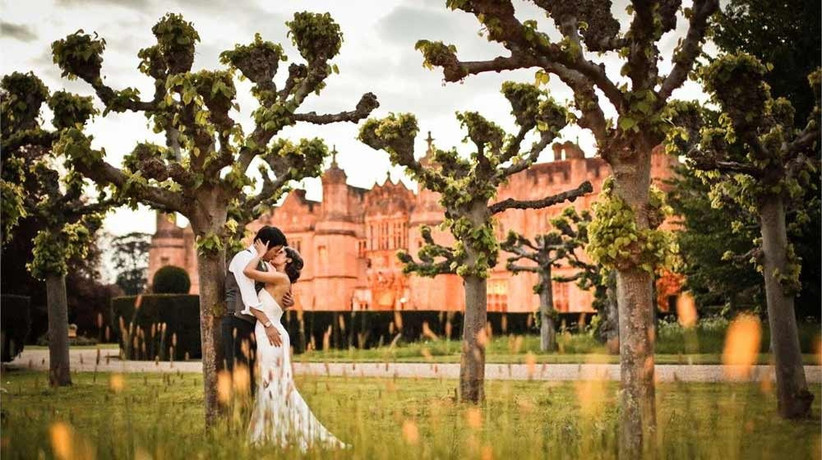 The Princess and the Frog: Rockbeare Manor, Devon
Rockbear Manor in Devon is a wedding venue with the WOW-factor. The smart and simple exterior is perfect for brides who like the sleek and modern look. It sits on the most incredibly picturesque land which will be more than perfect for your wedding pictures.
Depicting the stately home in The Princess and The Frog perfectly, you get the simplicity and stylish vibes of a city wedding venue, but the views of a truly remarkable and enviable estate. The inside décor is just as perfect as the outside – ideal for 21st century brides.
SEE MORE: Stately Home Wedding Venues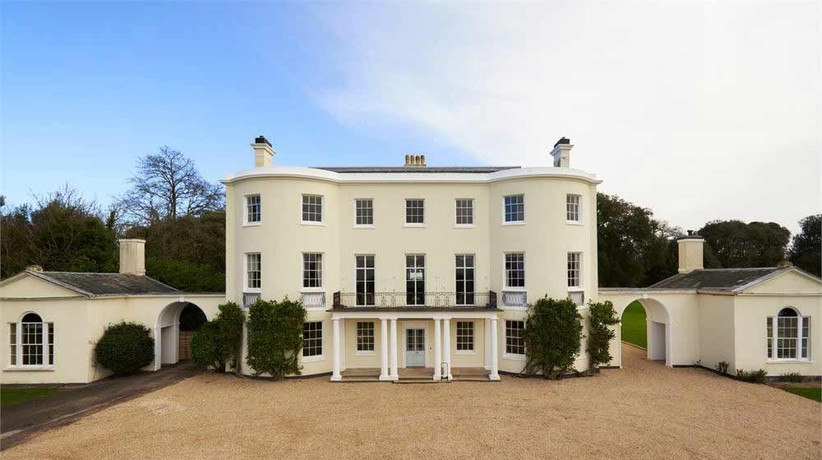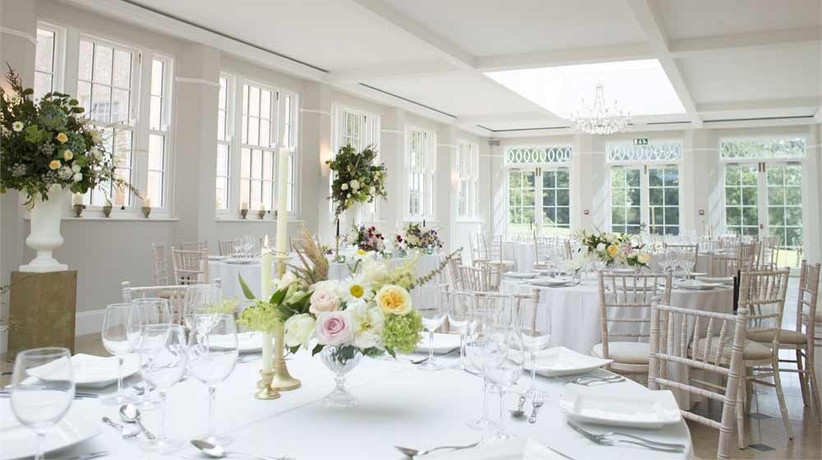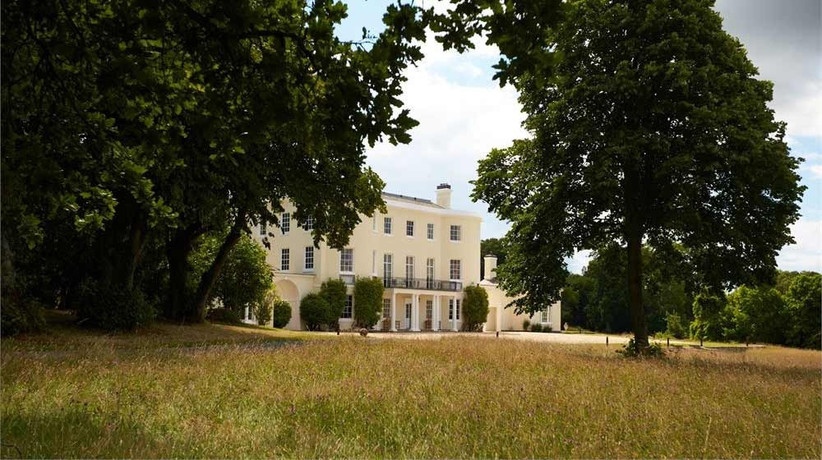 Cinderella: Allerton Castle, North Yorkshire
The ultimate wedding princesses will be sure to appreciate our Cinderella wedding venue, Allerton Castle. One of the most grand venues we have set our eyes on, there is nothing disappointing about the exclusive castle.
"Imagining a fairy tale wedding is no longer just the material of dreams; the heritage and history of Allerton Castle puts you and your guests at the heart of your own fairy tale." – Need we say any more?
READ MORE: The Most Magical Disney Hen Party Ideas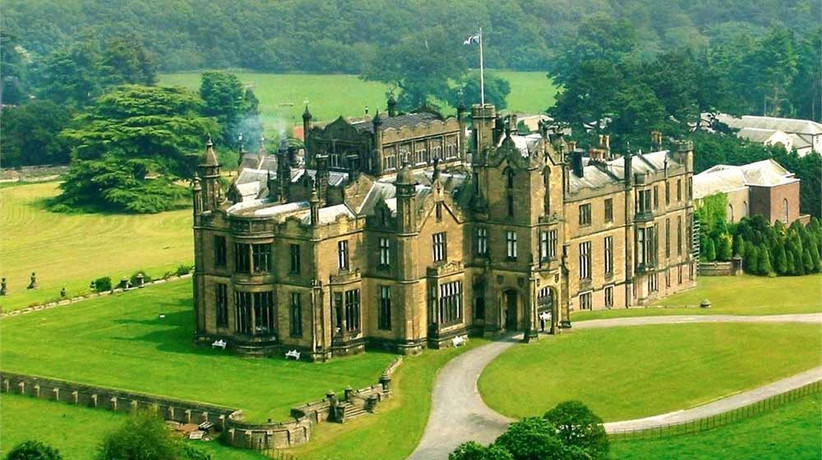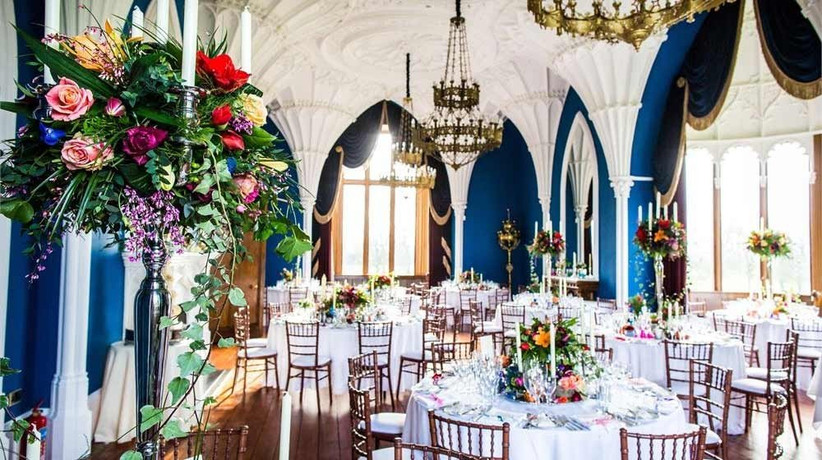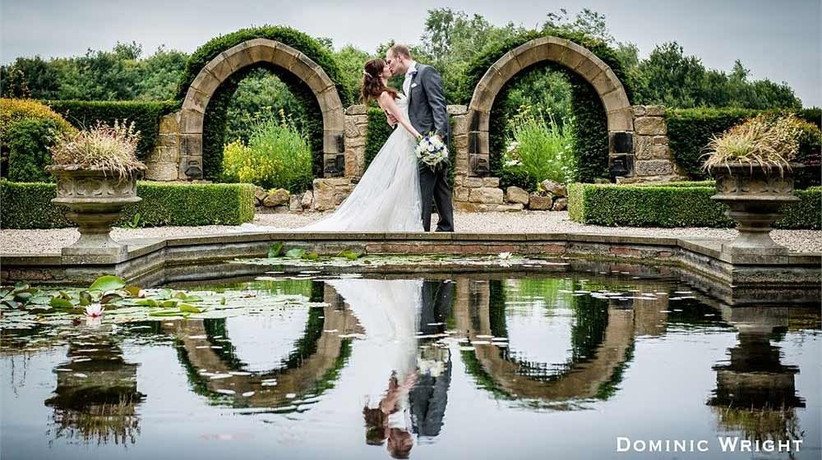 Brave: Cluny Castle, Aberdeen and Deeside
With Brave being such a milestone Disney film, set in medieval Scotland, it was only right that we paired it up with an equally impressive wedding venue. Cluny Castle is situated in the tranquil undulating farmland of Aberdeenshire and dates back to the 14th century.
The majestic ambiance of the castle makes it a perfect location for a wedding and it even has its own Chapel with typically beautiful stained glass windows and dark oak pews to add to the natural charm of the venue. Any princess warrior who dreams of a Scottish wedding has to consider this venue – it really is what dreams are made of!
SEE MORE: Wedding Venues in Scotland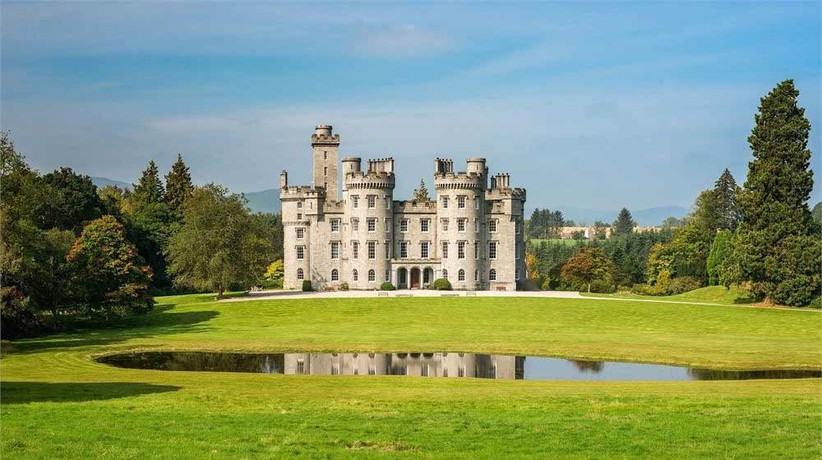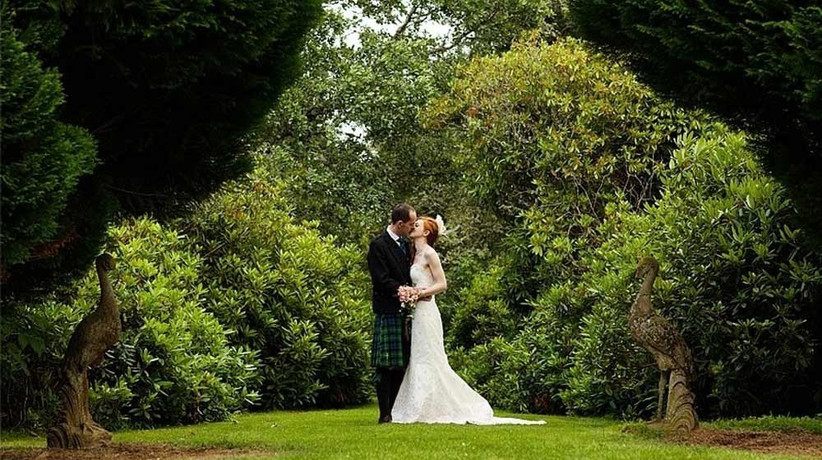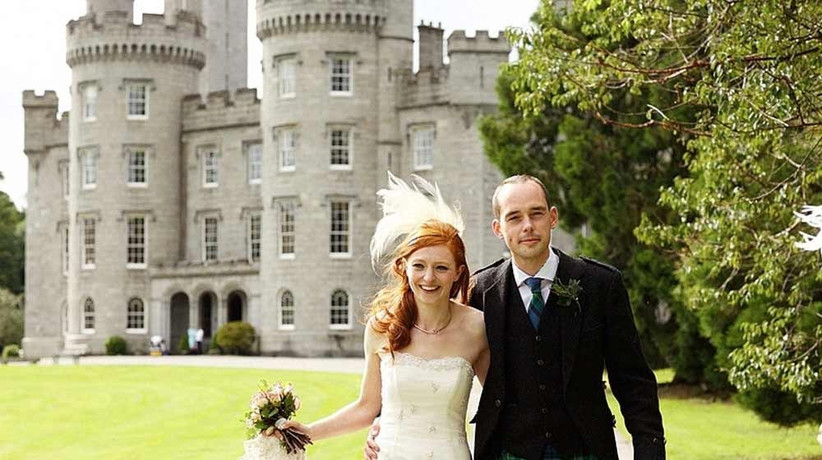 Alice in Wonderland: Newton Hall, Northumberland
Any wedding venue that will satisfy Alice in Wonderland fans has to be quirky, bold and spectacular which is exactly why we have chosen Newton Hall. The manicured gardens which surround the venue will be the most idyllic spot for you to unleash your inner Alice and have pictures taken after you say your vows.
The unique and eccentric décor that can be found inside Newton Hall certainly pack the wow-factor – we love the wedding breakfast room that opens into the gardens and don't even get us started on that bridal suite… It totally reminds us of the recent re-make, Alice Through The Looking Glass!
READ MORE: Unusual Wedding Themes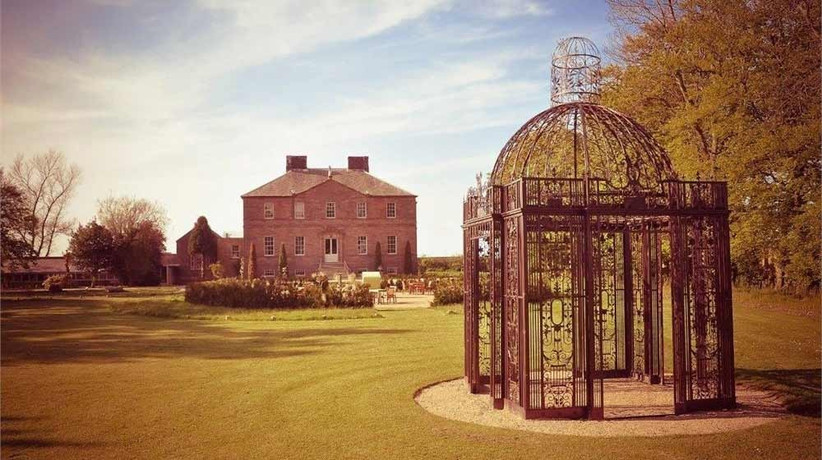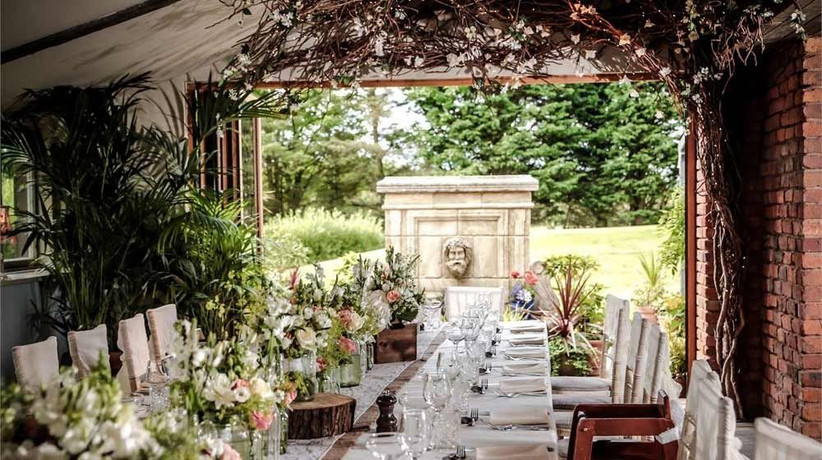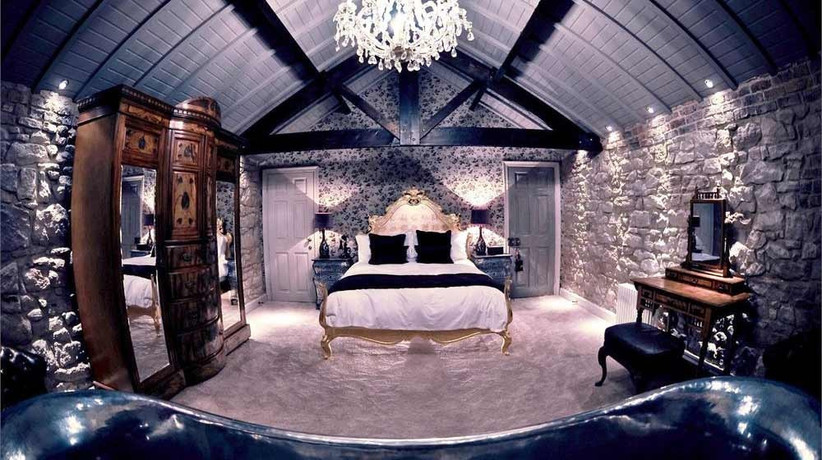 Pirates of the Caribbean: Spitbank Fort, Hampshire
Couples who want a totally unique wedding venue that can offer something different for your special day will fall head over heels in love with Spitbank Fort. One of our favourite wedding venues on the site, it can really satisfy die-hard Pirates of the Caribbean fans.
What could please a pirate more than having their very own, private fort located just a mile from Portsmouth's coast? It has the most romantic feel to it and the accommodation is set at the highest standard. The only thing we can't promise is an appearance from Johnny Depp – he is a very hard man to get hold of!
READ MORE: Small and Intimate Wedding Venues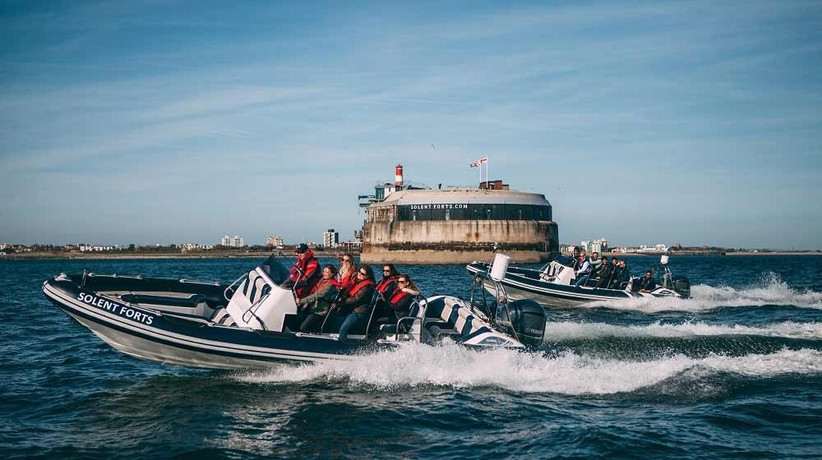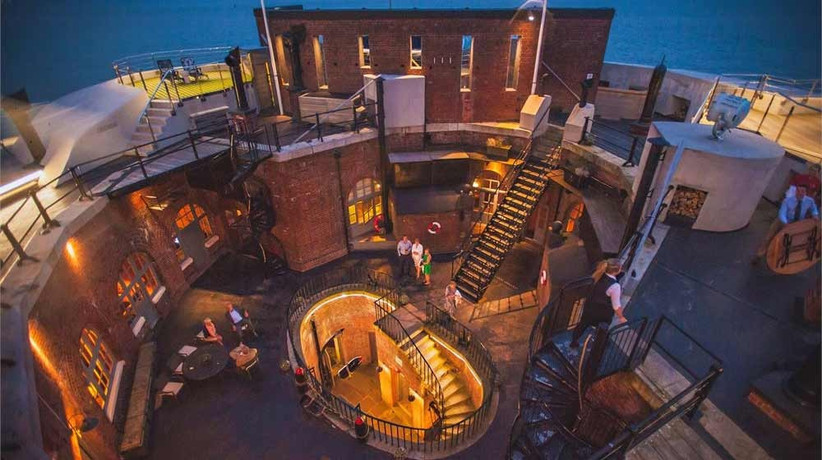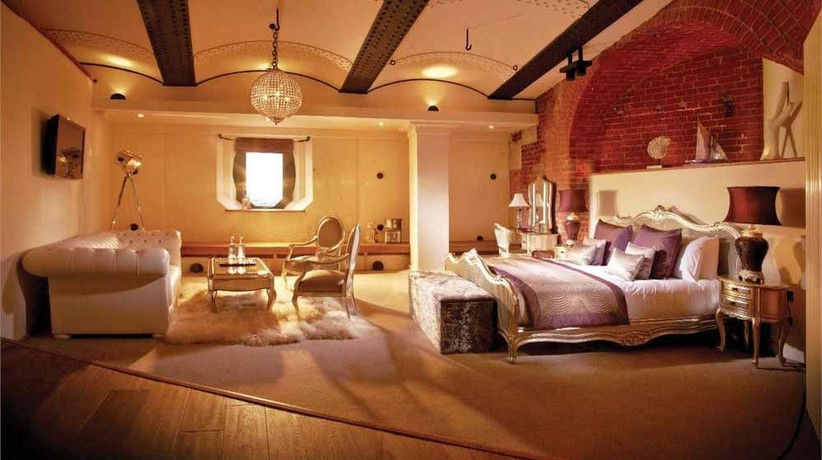 Peter Pan: Polhawn Fort, Cornwall
From one striking fort to another – let Polhawn Fort in Cornwall become your very own Neverland. The Napoleonic, complete with its very own drawbridge, has steps which lead you down to Polhawn Cove, a private beach where you and your guests can have the ultimate summer wedding.
It is a breath-taking setting where you can stay for the night and enjoy peaceful walks or adventurous journeys and was recently voted the most romantic wedding venue in the UK.
SEE MORE: Beautiful Boat Wedding Venues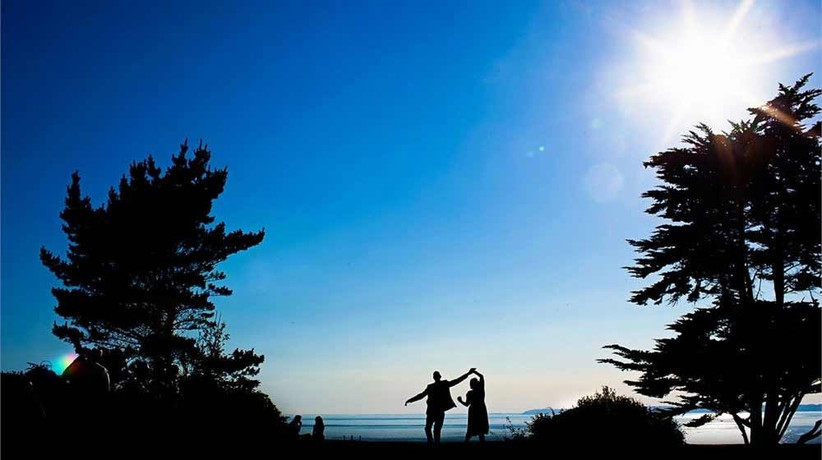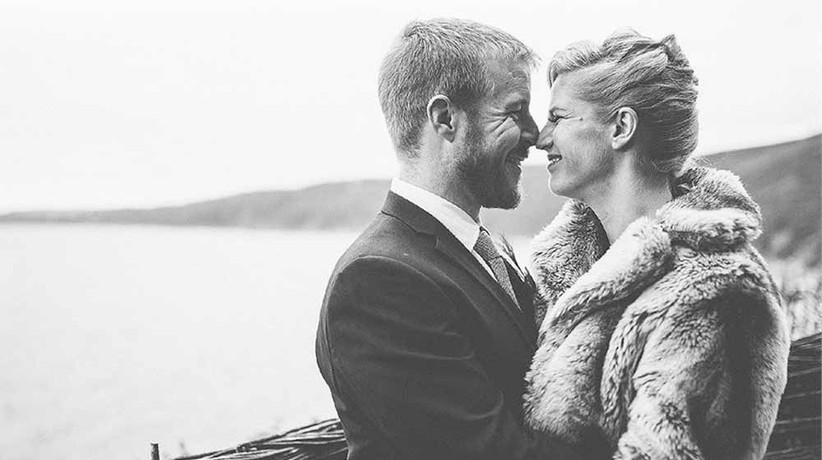 Jungle Book: Port Lympne Wild Animal Park and Mansion, Kent
Port Lympne Wild Animal Park and Mansion in Kent can provide animal-loving couples with far more than just the 'bare necessities' – they have a lot to offer! Home to a variety of rare species, this venue is a really unique place to host your romantic celebrations and will give you the opportunity to have some seriously cool animals at the wedding.
As well as the animal theme, the venue also has a gorgeous mansion and marquee option which will give you the most elegant of settings for your wedding ceremony, breakfast and reception.
READ MORE: Zoo Wedding Venues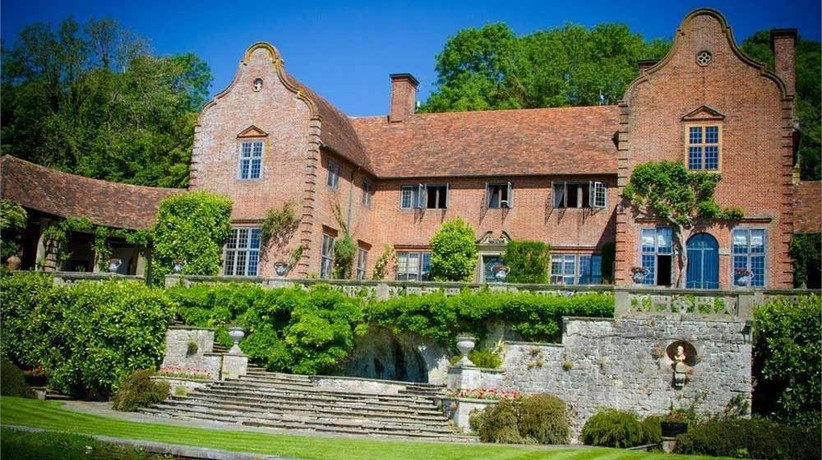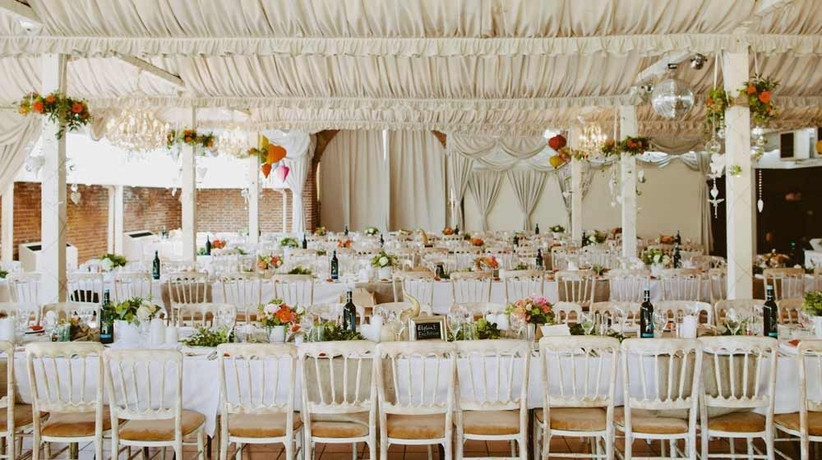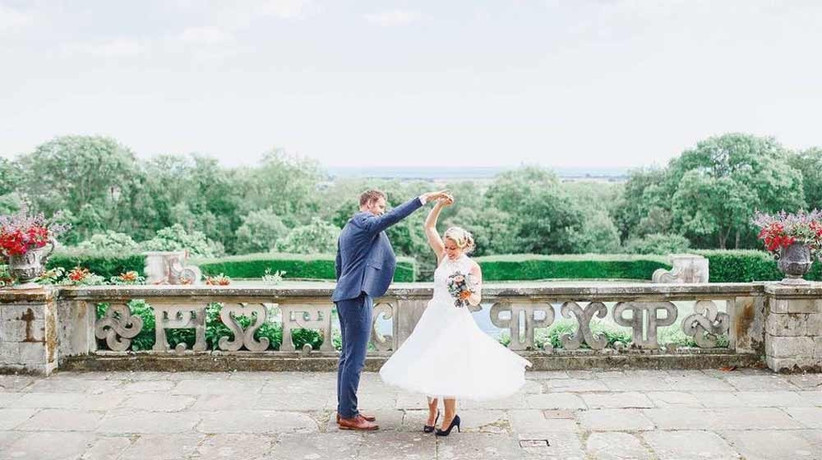 Tarzan: Camp Katur, North Yorkshire
Couples who enjoy the outdoors and want to incorporate a bit of wilderness into their wedding day will appreciate the beauty that Camp Katur has to offer. Set on a 250 acre country manor estate in North Yorkshire, there is an untold amount of space for you, your partner and your wedding guests to enjoy the day – and the surroundings are so naturally pretty.
Have your very own Tarzan and Jane love story in the ultimate woodland wedding venue which can offer you a variety of areas within the Camp from The Rustic Barn, a pop up tipi or marquee, or even their airey Orangery – whatever you need, Camp Katur can accommodate you.
READ MORE: Rustic Wedding Venues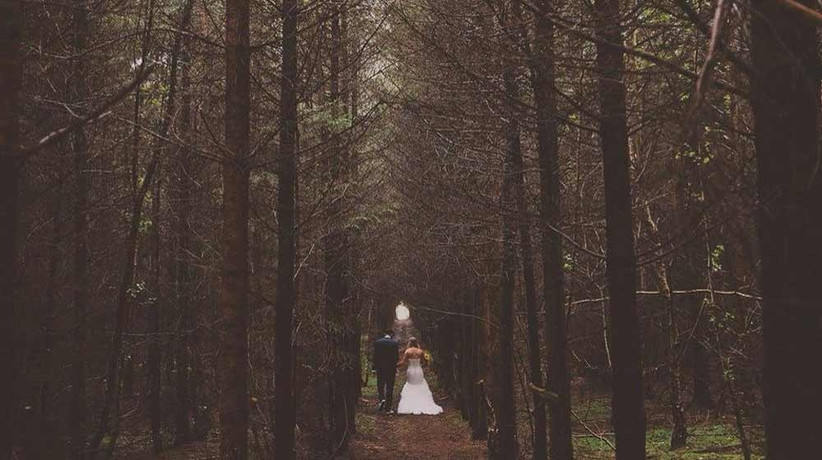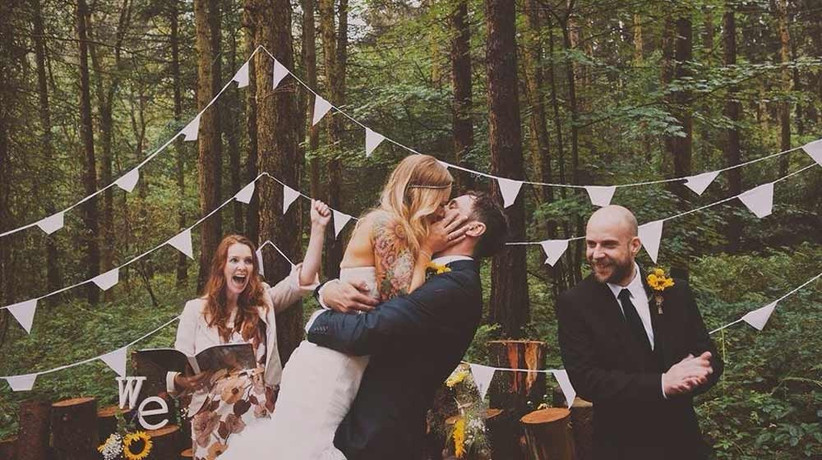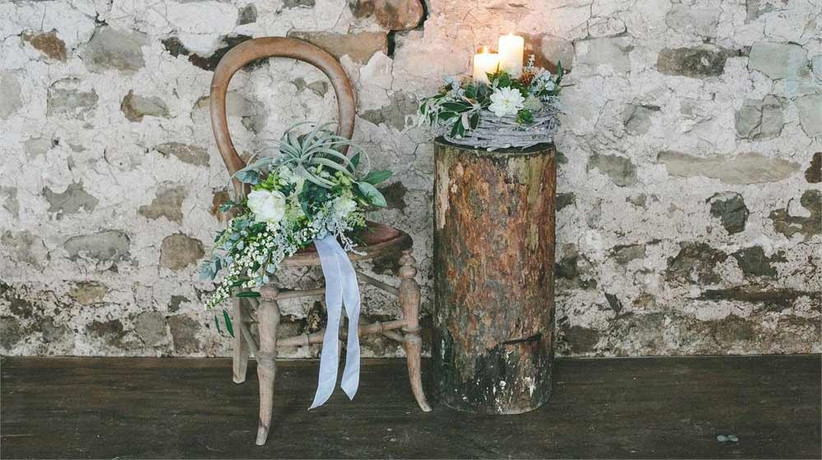 Frozen: Walton Hall, West Yorkshire
Walton Hall is the perfect 'Frozen' wedding venue for so many reasons. The secluded setting of the venue being on its own little island is SO Elsa; private, beautiful and truly magnificent to look at! There is absolutely no doubt that this wedding venue looks incredible in the winter, covered in snow with an icy moat, what's not to love?
If you are more of a Princess Ana fan, fear not – this Georgian mansion looks just as beautiful when it's channelling a green surrounding in the spring and summer months. It has the grandeur that both castles in Frozen have and can hold anything between 8 and 140 guests so whichever princess you are out of the two, you can still have your perfect day here.
READ MORE: Winter Wedding Venues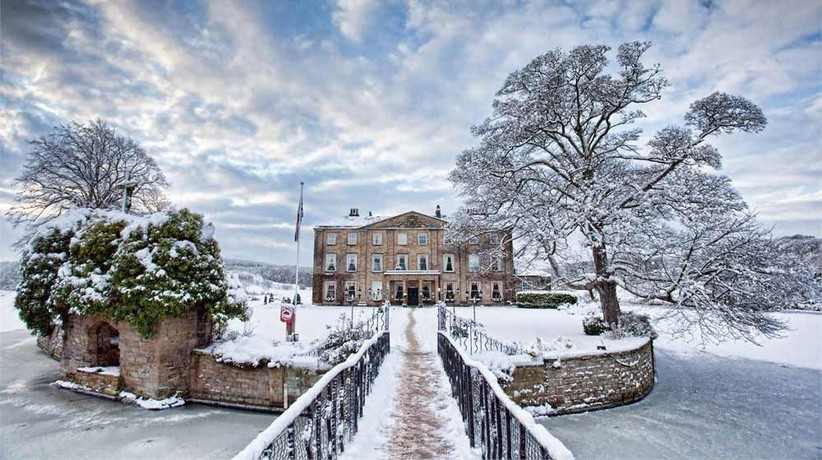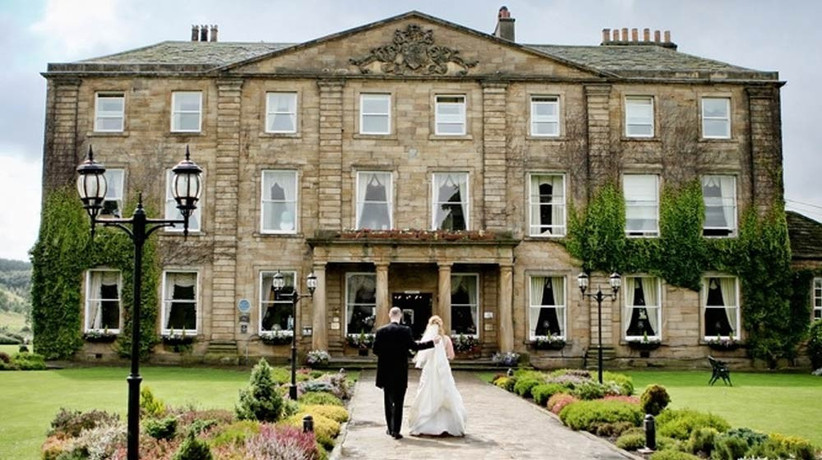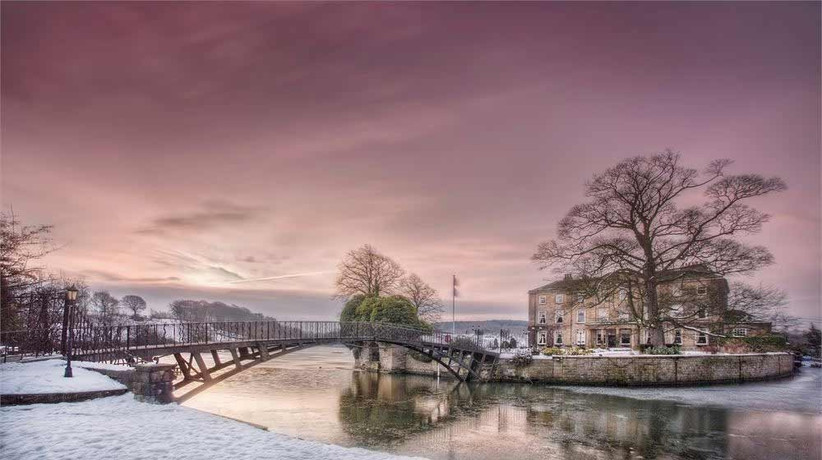 Get Married in Disney Land Paris!
Brides who are seriously Disney-obsessed – we have found the PERFECT place for you to say your vows… Disney Land Paris are now open for weddings – yes that's right, a real fairy tale wedding in one of the most magical places on earth.
The magical gates are now officially open for the business of making every girl's dream come true and have a variety of packages from 'once upon a time' to 'happily ever after' and many others to ensure your Disney wedding is nothing less than perfection.
With Paris just next door, you can extend your French trip and enjoy a honeymoon in one of the world's most romantic cities!
READ MORE: Honeymoons in Europe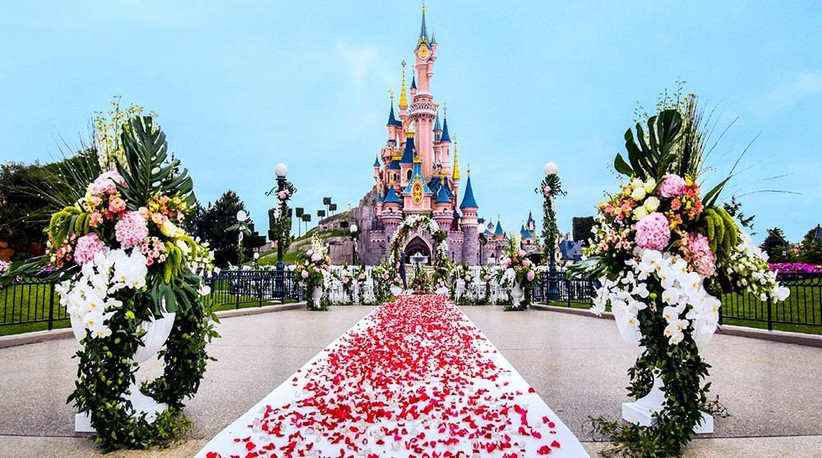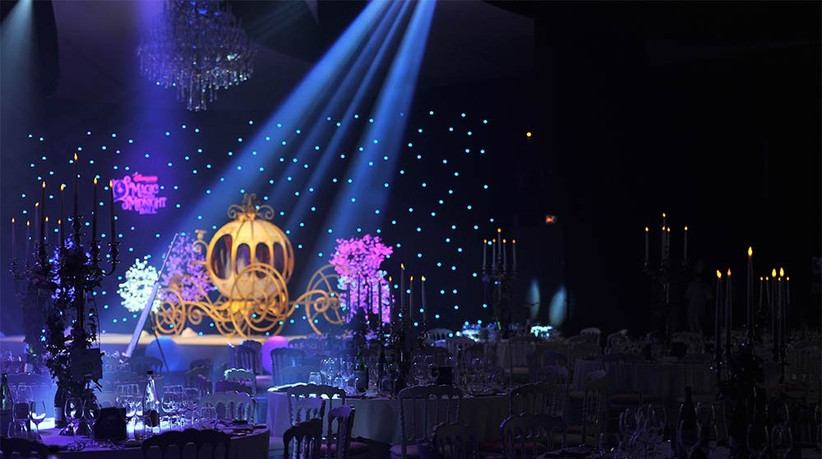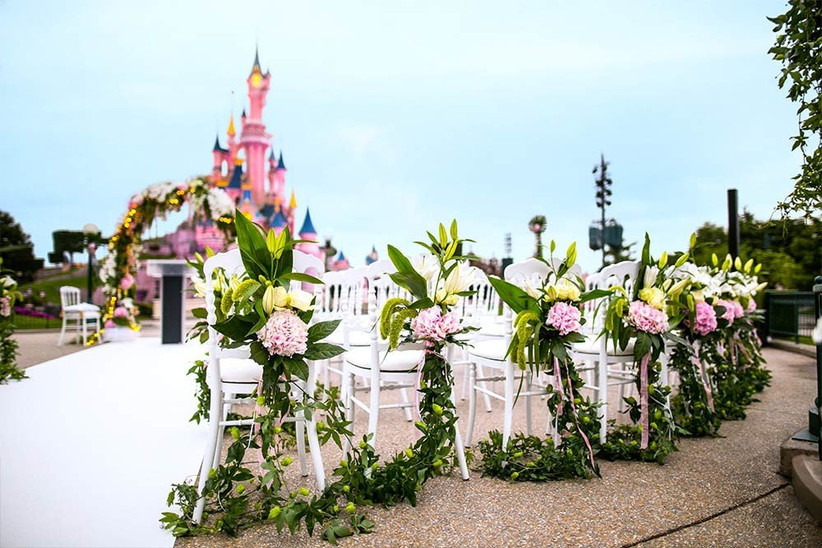 To keep the magical theme going – why not check out our amazing Disney hen party ideas!