Plan the Perfect Disney Honeymoon with Tips from Cara Delahoyde
Disney may be your dream honeymoon destination - but there are a few things you need to know before you book. Love Island's Cara Delahoyde has everything you need to know...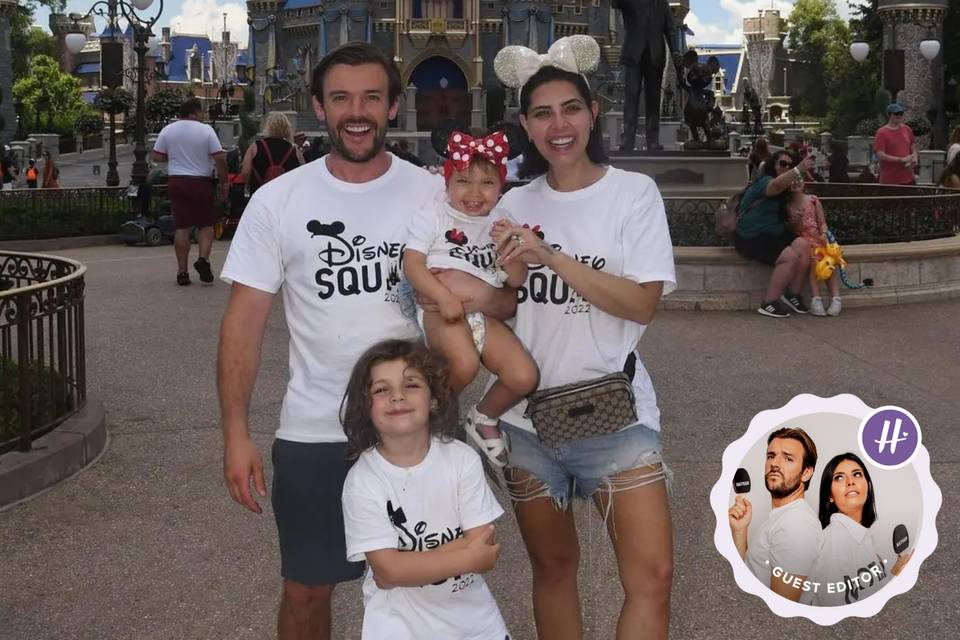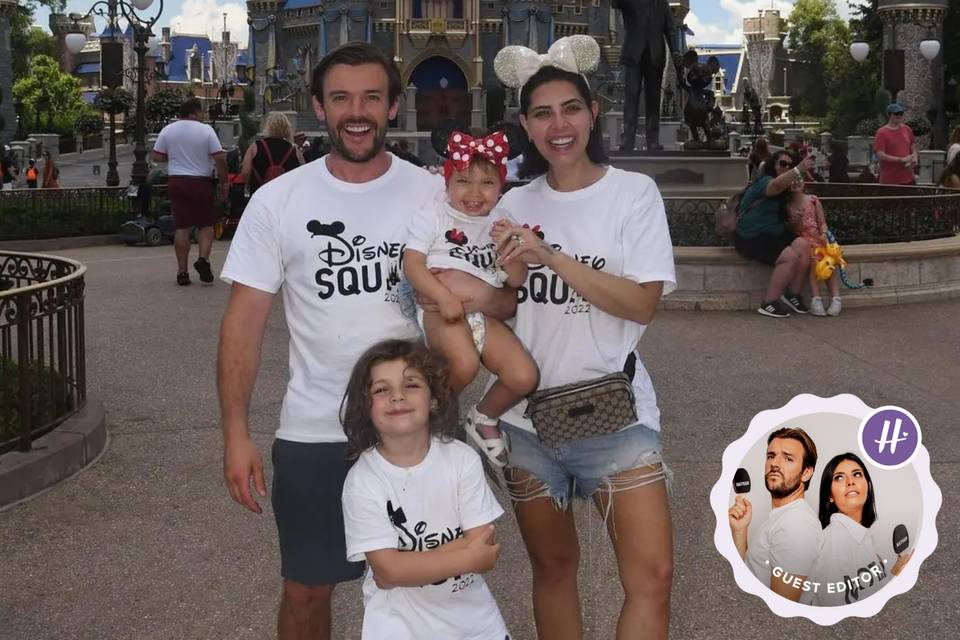 Whilst a Disney honeymoon isn't for everyone - I honestly think that there's nothing more magical than the Disney vibe. Some couples crave luxury honeymoon destinations like Mykonos or the Maldives, and I can understand why, but for those who are after a bit more action, adventure and magic on their honeymoon, there's no better place than Walt Disney's magical kingdom.
Whether it's walking into a Disney store, queueing for a Disney ride or walking into a Disney theme park for the first time - nothing beats it - for me anyway! It's no secret that I'm a huge Disney fan - I loved it before I ever had children, and I love it even more now that I have a family who can enjoy it as well.
From themed cruises and meeting the characters, to gorgeous restaurants and beach trips, making the decision to plan a Disney honeymoon is one you certainly won't regret.
READ MORE: 42 Magical Disney Wedding Songs
Cara Delahoyde's Top Tips for Planning the Perfect Disney Honeymoon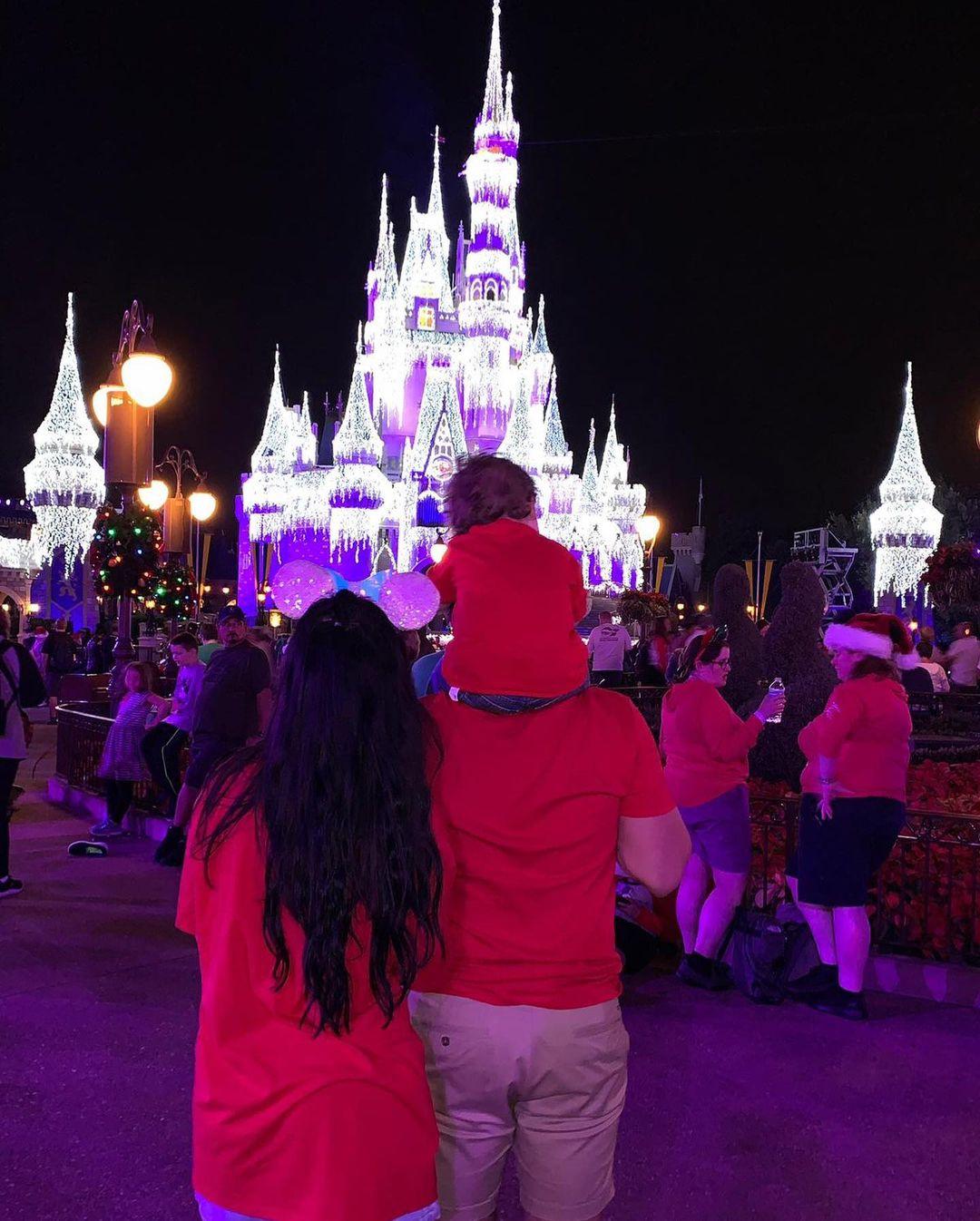 As a seasoned Disney fanatic, I know all the ins and outs of what it takes to plan the perfect Disney honeymoon including the dos and don'ts of the Disney world. Whether you're planning on honeymooning with your children, a big group or just you as a couple, here are my magical tips to help you on your way.

Understand the Apps
Disney has changed a lot over the years and one thing couples and families need to bear in mind is the fact that to access a lot of the park facilities and rides you need to have the latest Disney apps. We use one called Genie+ where you can make your park reservations. There's no fast pass in the parks anymore - now you have to download the park app where you pay a daily fee.
To get the best spots in the park, log on early! Whenever we go, we log in at 7am to book all of our rides and reservations - it sounds like a lot of effort but being organised is so important at Disney.
READ MORE: Everything You Need to Know About a Disney Wedding
Organisation is Key!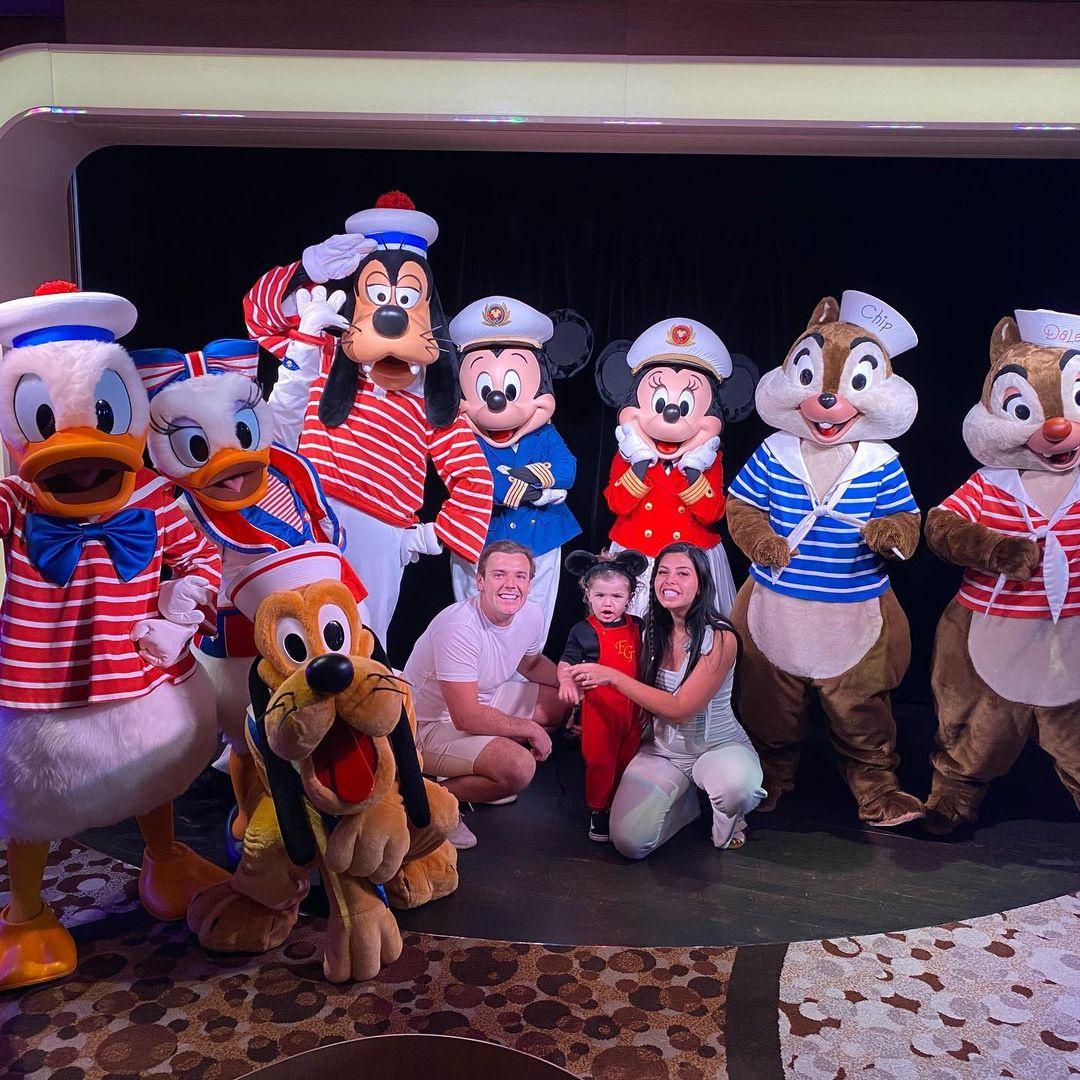 On that note, it's not just your park reservations and bookings that you need to organise. You need to plan Disney. I'd strongly recommend planning your days out inlcuding which parks you want to visit and pinpointing any particular attractions you're keen to see. Once you're there it's so magical and amazing, it's easy to forget the things that were on your bucket list.
READ MORE: Magical Disney Wedding Dresses Fit for a Princess
Watch Vlogs - Recommendations Are Everything
Watching vlogs and review videos is a great way to help you get prepared for the magic of a Disney honeymoon. I'm not exaggerating when I say there is so much to do there and it's physically impossible to do it all. Vlogs are so good, I would sit and watch YouTube vlogs on Disney all the time because there are people who have done it all between them and will be able to explain everything to you.
You can find a vlog for almost anything - food reviews, restaurant reviews, Disney nightlife, rides, new features in parks, hotel reviews and even reviews of the apps you need to download. The vlogs are also great for app tutorials if you're not hugely familiar with using technology for navigating a holiday.
Take Days Off
When you're planning your Disney honeymoon, make sure you plan rest days. It sounds silly but Disney is not something you can do all at once. You need to take your time otherwise you risk ruining it for yourselves. The last time we went, me Nathan and the kids, we literally did five days on the trot at the end of the holiday and it was too much. The kids didn't enjoy it and we didn't even enjoy it by the end.
Plan in some half-day visits to the park or two days on, and one day off. There's so much to do in your downtime at Disney. You can visit Disney Springs for a lovely dinner, go on the Skyline or take a day trip to local surrounding areas.
READ MORE: Charming Alice in Wonderland Wedding Ideas
Take Advantage of Other Areas
After the long flight to Orlando, it's worth making the most of your trip by exploring other areas in Florida as well as Disney. It's actually such a versatile place - there's so much on offer if you do a bit of research beforehand. When we visited in the past, we travelled down to Clearwater and got a little apartment down there which was beautiful.
It's a coastal area 90 miles west of Disney World and you can get there by car in under two hours. The seafront is so beautiful and there's so much to do there.
Look at Different Accommodation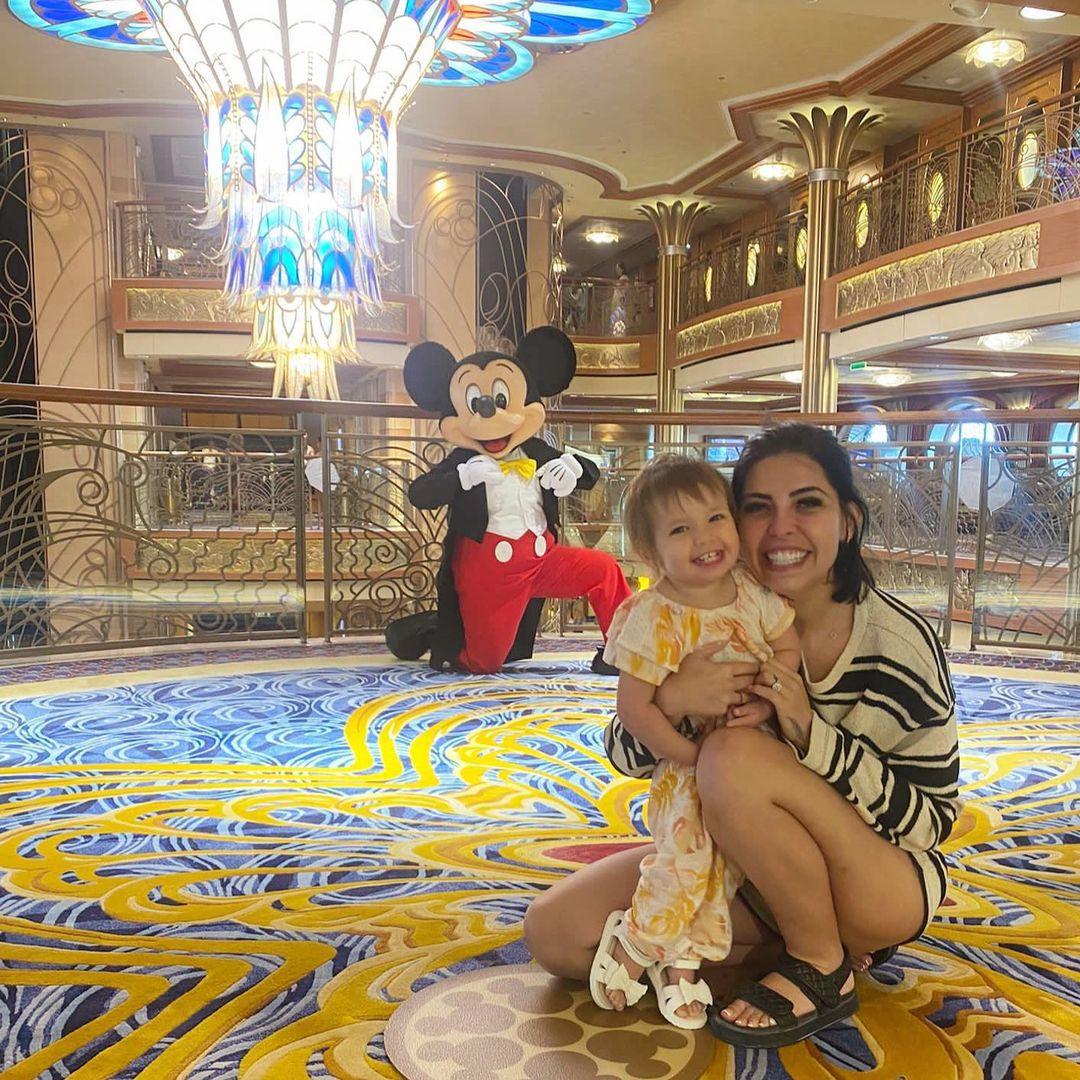 As such a huge Disney fan, I love the Disney hotels. They really can complete your honeymoon experience. But, and yes there's a but here - Disney hotels are undeniably more expensive than their non-branded counterparts.
If you want the full magic experience, a Disney hotel is the way forward, but if you're open to different accommodation styles, I'd really recommend considering a villa. Perfect for couples and larger groups, you can save a huge chunk of your honeymoon budget by renting a villa or staying in a non-branded hotel.
Group and Family Honeymoons Can Work
Disney is such a versatile place and if you get a big villa it can be perfect for bigger groups and families. It's great because if you have other adults with you, you can spend some time together as a group and then go off on your own for a night or for a few days and have time just the two of you.
If you have children, taking other adults like friends or your parents can work really well as they can provide childcare for you if you want to spend some time alone together. Because it's so versatile, groups don't have to spend all of their time together doing the same thing.
There's so many beautiful restaurants, parks, areas and activities to explore that you won't feel on top of each other and there's genuinely something for everyone.
READ MORE: Our Favourite Disney Wedding Cakes
Pack Comfortable Shoes
If you're planning on exploring the parks properly, make sure you pack comfortable shoes. The heat is no joke in Florida, especially in the summer months, and we ended up doing as many as 25,000 steps on some days. Your feet can feel swollen when you are walking a lot in the heat so no heels in the parks!
Saying this makes it sound like it's not an amazing place to honeymoon - it really is. As much as you're walking a lot, there's so many fun things to do and it's completely worth it.
Check Out The Golf Courses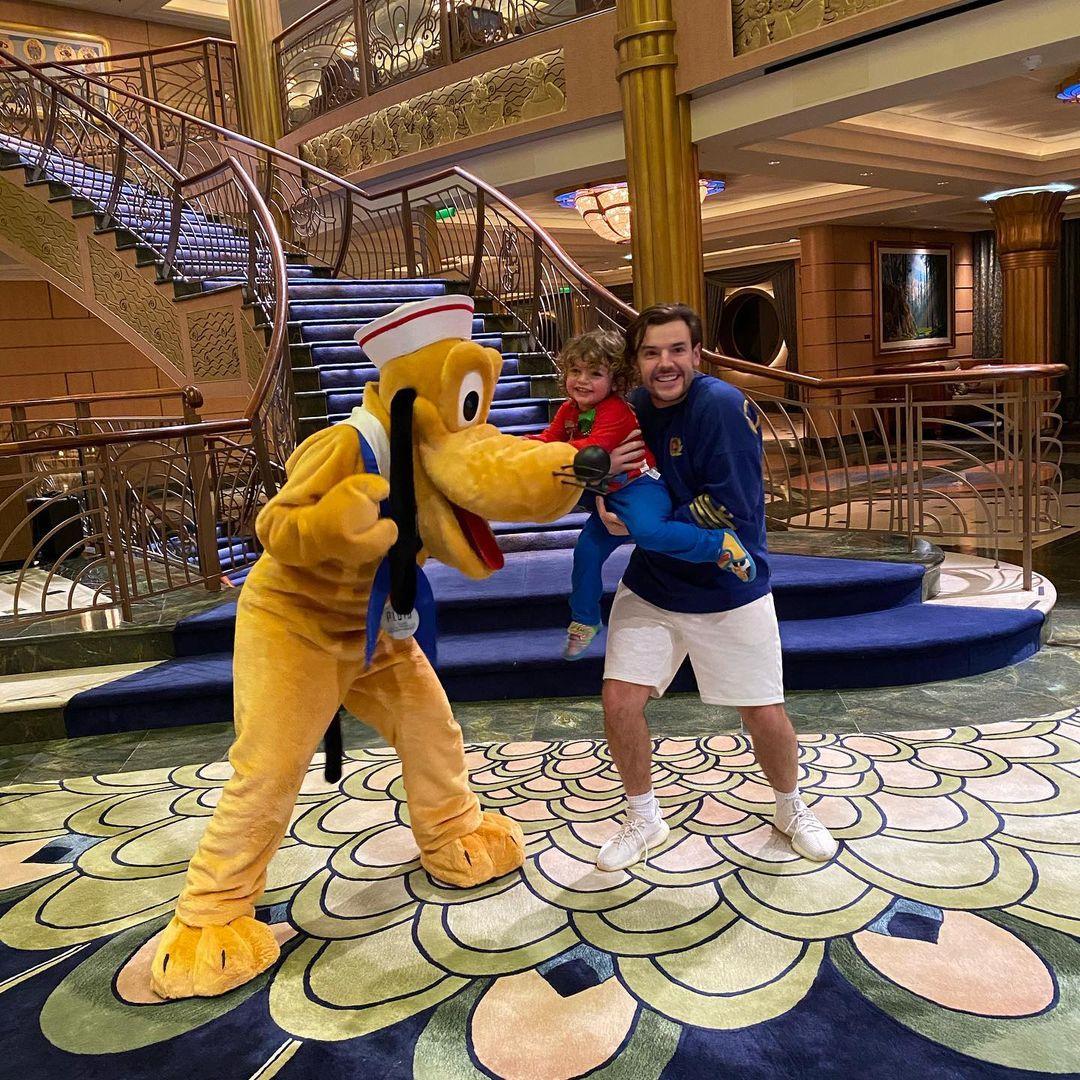 Disney has always been more my thing than Nathan's - but one thing he really enjoys whenever we go is the golf courses. If you or your partner are into golf, the courses in Orlando will not disappoint. There's professional courses you can visit, but there are also Disney specific ones that are perfect for Disney fans and even child-friendly Disney courses for families to enjoy. I meant it when I said there's something for everyone.
Disney Know How to Make it Special
When I was pregnant with Delilah, we went on the Disney Fantasy cruise and the captain and cruise staff organised a gender reveal for us. Nathan, Fred and I all knelt down and if Mickey came to surprise us, we'd be having a boy, and if it was Minnie, it meant I was pregnant with a girl. The moment Minnie hugged us it was just beautiful.
Nathan always says that that's where his entire Disney experience turned around. What they did for us was amazing - they went to the ends of the Earth to make that moment special for us - it was so intimate and organic.
READ MORE: 37 Disney Wedding Ideas for Your Happy Ever After
Consider a Cruise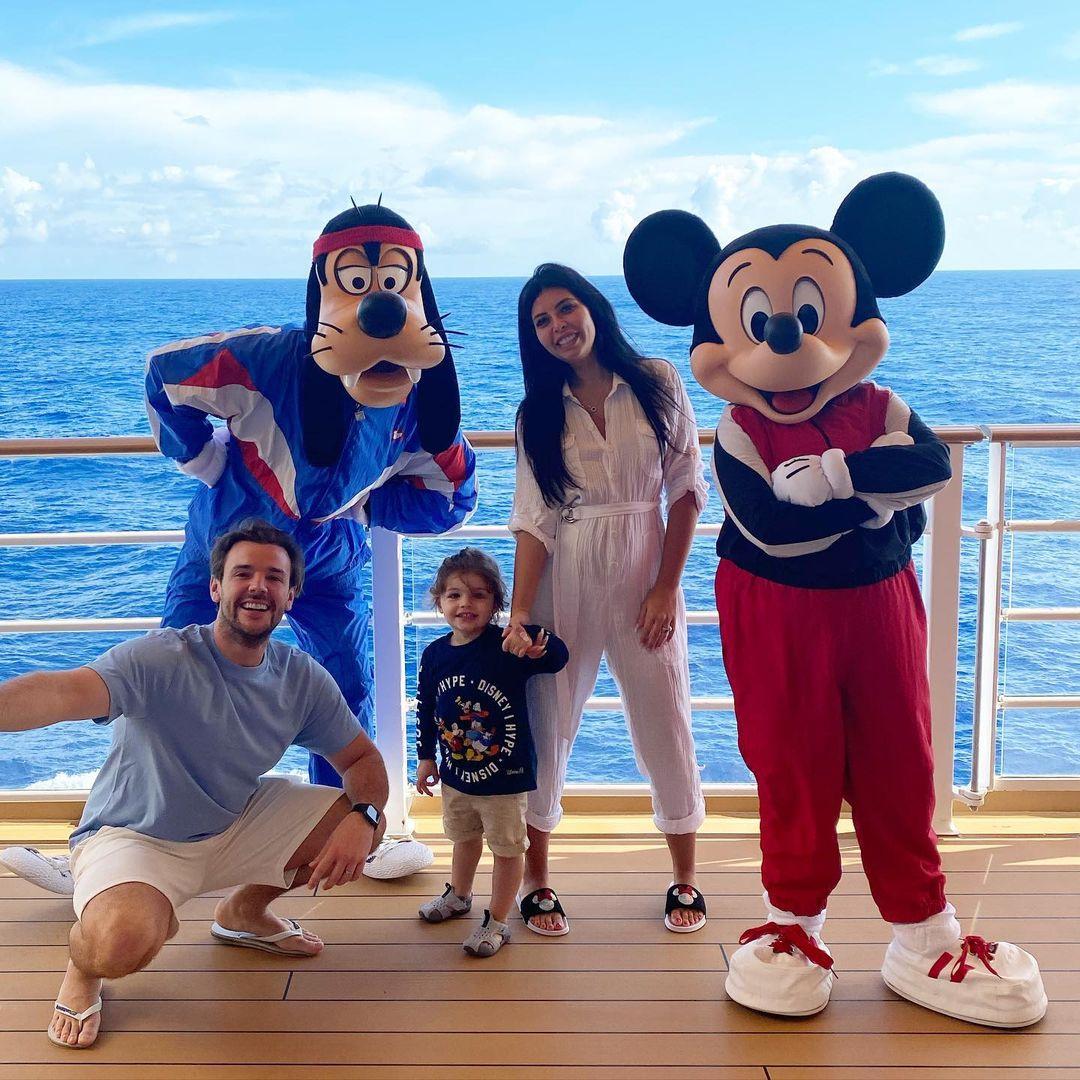 As I've mentioned, Disney has always been more my thing than Nathan's, but when we discovered Disney cruising, Nathan was completely won over by the whole experience. The cruises give you a more romantic and intimate experience in comparison to the parks and Disney hotels. Rather than being surrounded by tens of thousands of people, you are in a smaller space (although the ships are enormous!) and there's still so much to do.
The cruises have adult only sections, pools and bars if you want to get away from families and children - but if you are travelling as a family on your honeymoon, it's perfect for that as well. The cruises are available all over the world, there's ones in Europe, The Caribbean, Florida and lots of other destinations. I would recommend a cruise over a park for a romantic honeymoon if I'm being honest.
The food is absolutely amazing - you can eat at a different restaurant every night - and the ships stop off at lots of different locations so you get to travel around as well. As there's one that sails from Fort Lauderdale, Disney fanatics can combine a cruise and the parks into one incredible Disney honeymoon experience.
12. Plan for The Flight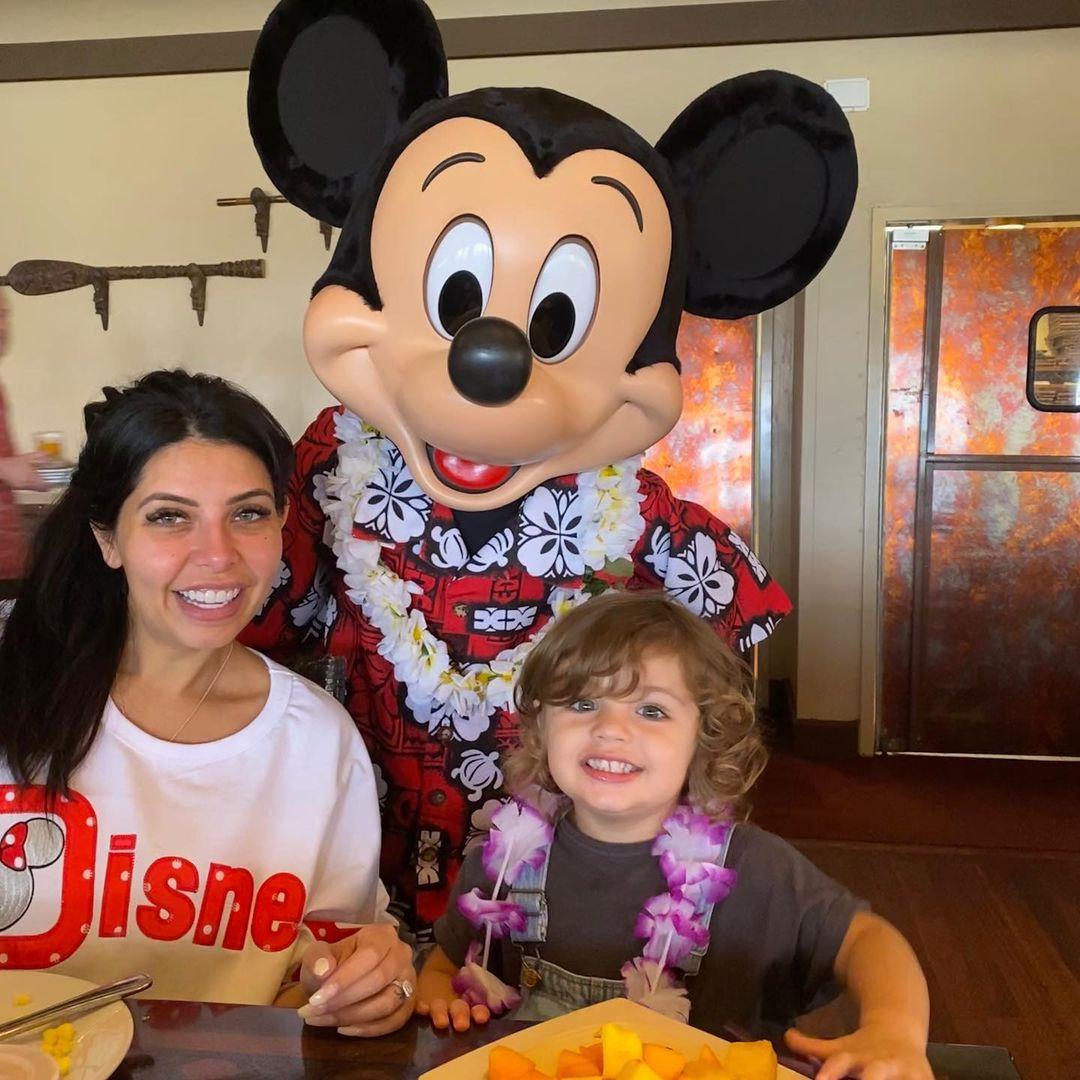 Flying with children of any age can be daunting, especially if you've never done it before. Fred and Delilah are full of energy and it takes a lot of planning and preparation to ensure a (sort of) smooth flight with them. Technology is a life-saver on flights and, although a lot of planes now have wi-fi, I would recommend downloading a range of their favourite shows or songs to keep them occupied.
Planning is key when flying with children. Before a holiday, I usually go to a store like B&M and get as many treats, snacks and little bits as I can - as long as you have something 'new' or 'interesting' to pull out of your bag every 20 minutes or so, you should be able to keep them occupied.
One thing to also remember is that there can be a lot of waiting around in airports, especially around passport control, immigration and baggage collection. Even though Fred doesn't really use a buggy anymore, we used to take the sling to carry Delilah, and Fred would travel in the buggy if he was tired.
Even as they get older, flying exhausts children and giving them both the option of being carried or pushed means when they get tired or bored, we've got them covered.
READ MORE: Disney Hen Party Ideas She's Going to Love
Child-Friendly Honeymoon Destinations
Disney isn't for everyone, but if you're planning a honeymoon as a family or a group with children, there are plenty of other child-friendly honeymoon destinations.
One of our personal favourites is Thailand. Thailand, as surprising as it may sound, is absolutely amazing for children. Nathan and I took Fred there when he was just 18months old and travelled with our family. There was a big group of us who went and I genuinely felt safe there with a child. I never felt like he was going to run off or hurt himself - the beaches are beautiful and the people are just amazing.
Nathan loved that if you fly into Bangkok, you are only 45minutes away from almost any of the other islands by plane. The flight is a long one, but if you're comfortable flying with your children, it's completely worth the journey. It's also really great value for money when you're there making it a great affordable honeymoon destination.
Belek in Turkey is also a great place to honeymoon with children. It gives off Dubai vibes without the hefty price tag or longer flight. The hotels are beautiful and they have so many all-inclusive options which is great for honeymooning with children. The kids clubs in their hotels are great and it's only around four hours on a flight - much shorter than Thailand if you're not as confident flying with children long-haul.
Cara Delahoyde and Nathan Massey have taken over Hitched for the month of August as our Guest Editors, sharing their insight and expertise after five years of marriage. For more from them, check out: