30 Meaningful Wedding Ring Tattoo Ideas
Wedding ring tattoos are becoming more popular than ever; why not try one of these chic designs?
We have included third party products to help you navigate and enjoy life's biggest moments. Purchases made through links on this page may earn us a commission.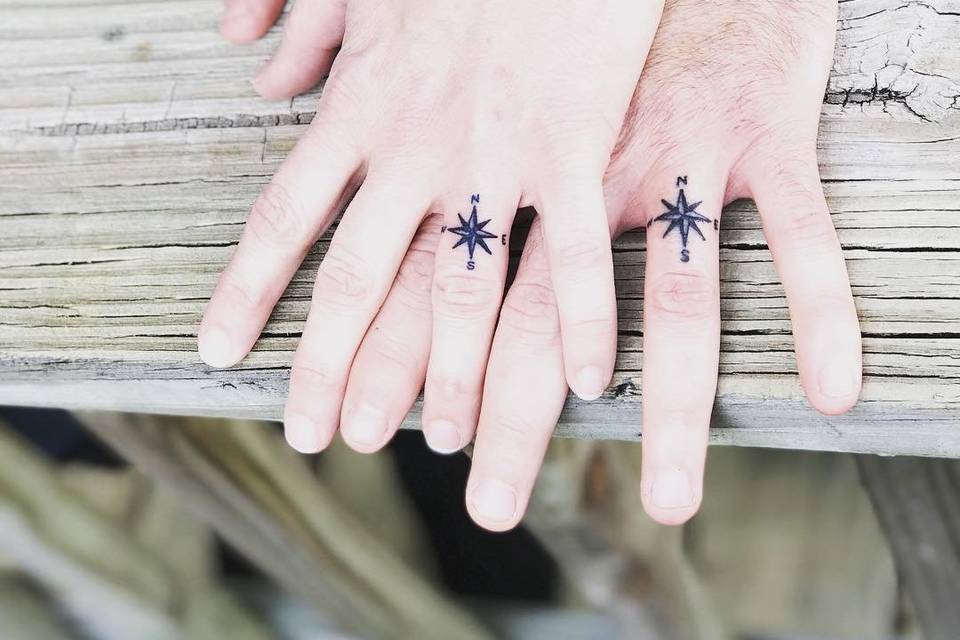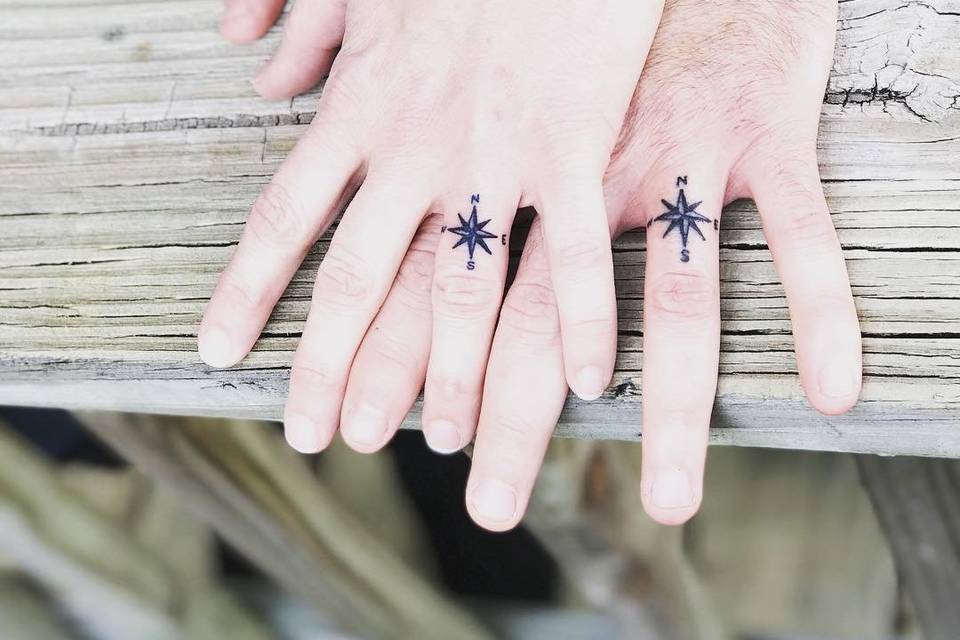 Let's face the facts: wedding rings are not for everyone. No longer bound by tradition, modern couples are finding new and more meaningful ways to show their commitment, namely by getting wedding ring tattoos.
Wedding ring tattoos are certainly a bold choice, but one that last forever and arguably shows an even stronger level of love and commitment. If the thought of shopping for golden wedding bands fills you with dread, perhaps this is the option for you.
There are actually a seemingly endless number of designs on Instagram, which may well inspire your tattoo. Far from just being a simple, black line around the ring finger, these 30 wedding ring tattoos will show you just how diverse this idea can be. And if there's nothing in there you fancy? Create your own!
Keeping scrolling to check out our 30 favourite wedding ring tattoos to make your own, or to inspire your bespoke design.
How Much Does a Wedding Ring Tattoo Cost?
How much a wedding ring tattoo costs really depends on who you go to, the design you choose, and where you live. Going to a top tattooer in the capital, for example, will of course set you back more than other options. You can usually get your design for as little as £50, and as much as £1,500+.
Do Tattoo Rings Last?
Like all tattoos, wedding ring tattoos are for life. However, it's important to note that all tattoos fade and, especially as this type of tattoo is on your finger which is in constant use, they can typically fade at a faster rate. The ink on the palm side will typically fade at a faster rate than on the front of the finger as it has the most friction and sweat against it.
The good news is you can always get an ink top-up, which is also a lovely excuse to renew vows or just continue to celebrate your special day years on.
Tips for Getting Lasting Wedding Ring Tattoos
Taking care of your wedding ring tattoo is a delicate process, perhaps more so than a tattoo on another body part. A little scabbing is normal, but it is usually advised to keep your tattoo dry for a day or two, before gently applying something like cocoa butter onto the design twice daily for a good few weeks.
Make sure you wear gloves to do the washing up to avoid it getting wet, and keep the tattoo wrapped in clingfilm while you bathe for the first few days, just to give it the best chance to heal.
There are lots of things that can cause tattoos to fade. UV is one of the big ones, so avoid tanning beds and make sure you lather up your hands with suncream when you're out in the sun. As it prevents age spots and wrinkling on your hands, it's a good thing to do anyway!
Keep up your skin elasticity by staying hydrated, moisturising your hands often and avoiding smoking.
Over-washing and rubbing hands dry can be a problem as you'll dry out your skin and cause friction against the tattoo; make sure you're topping up the hand cream after each wash.
How to Design Your Own Wedding Ring Tattoos
The lovely thing about this idea is that you really can get a completely unique wedding ring, as you can design your own band. Do lots of research on Instagram and Pinterest (and check out our top designs below), to get an idea of the sort of design you'd like, then work with your tattoo artist to finesse the look of it and add in some unique features. If you're good at art, you can even draw it out yourself.
30 Meaningful Wedding Ring Tattoo Ideas
1. Celtic Bands
2. Infinity Symbols
3. Joint Phrase
4. Simple Black Lines
5. Initials
6. Wedding Date Band
7. Playing Cards
8. Vines
9. North Star
10. Along the Inner Finger
11. 'Till Death'
12. Calligraphy Initials
13. Monochrome Hearts
14. Video Game Key and Heart
15. Diamond Anniversary
16. Lock and Key
17. Floating Symbols
18. Heartbeat
19. Your Partner's Name
20. Cute Bows
21. Skull and Crown
22. Watercolour Star
23. Geometric Triangles
24. Initials and Date Band
25. Three Dots
26. Ampersands
27. Constellations
28. Nautical Compass
29. Cupid's Arrow
30. Minimalist Hearts
Looking for more ways to personalise your wedding? You should write your own vows – here's our top tips for how and 44 examples to read.