How to Plan the Ultimate 90s Themed Hen Party
Because there ain't no party like a 90s themed party, right? Take a look at how you can plan a 90s themed hen party to be proud of
We have included third party products to help you navigate and enjoy life's biggest moments. Purchases made through links on this page may earn us a commission.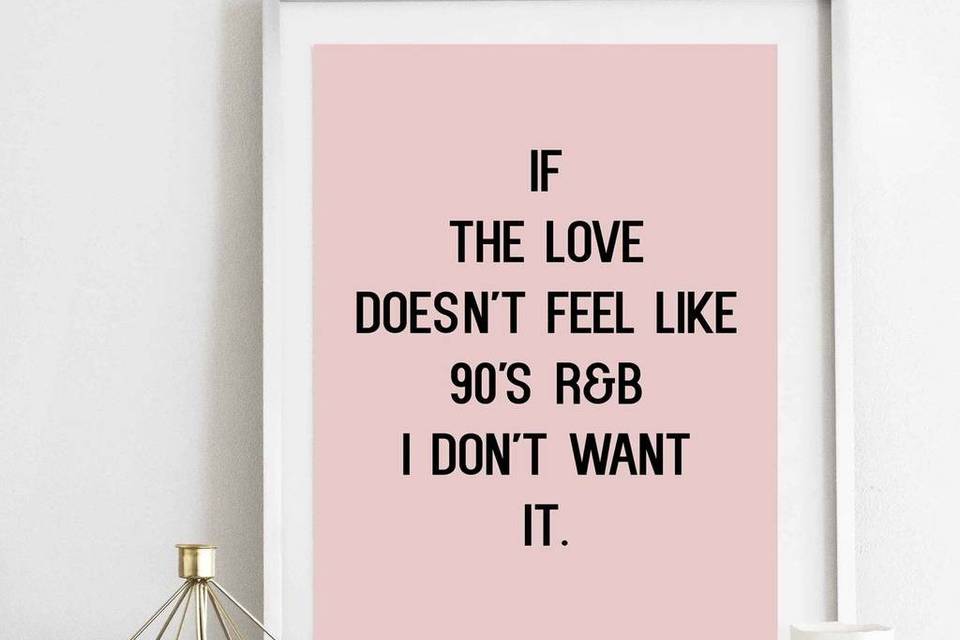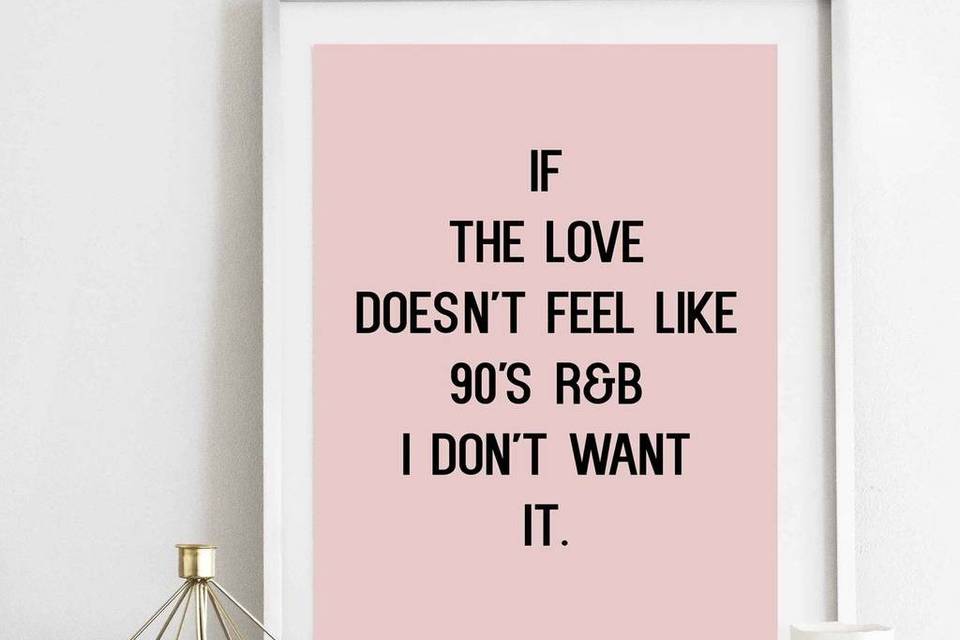 If you're planning the ultimate 90s themed hen party for your bestie then we are here to help.
READ MORE: 47 Hen Party Ideas Your Will Love
From creating an incredible playlist to the best 90s-inspired fancy dress costumes, we have everything you need to throw a hen party that your BFF and the other hens will love.
Send Retro Hen Party Invites
Set the tone for an incredible 90s themed hen party with some truly retro invitations. These pastel cassette tape invitations from BSpoke can be personalised with the hen's name and all the important details.
Play Your Favourite 90s Movies
If you're planning a chill night before the main event the next day then a 90s themed sleepover with cute PJs and all your favourite 90s films is a must. If you're looking for, like, totally the best 90s movie for a hen party then Clueless is the one for you!
Buy 90s Themed PJs
These 90s t-shirts from Pink Pineapple come in a range of sizes and colours and we think they would make perfect hen party PJs! Think of all the fab hen party pictures you would be able to take all wearing these matching tees.
READ MORE: 11 Hen Party T-Shirts for Stylish Brides
Gift the Bride This Fun Quote
If you're looking for a fun gift for the bride then this 90s quote from Eddie and the Giant Peach will be a great present and a lovely reminder of her hen party theme.
And Make Sure Girl Power is the Theme of the Day
Girl power was born in the 90s and this cute wall hanging from Corby Tindersticks will be the perfect backdrop for taking memorable selfies of all the girls together.
Create an Awesome Playlist
Creating an epic 90s playlist will be an event in itself! Boyzone, Take That, Westlife, Spice Girls, B*Witched and the Sugababes (to name a few!) all had amazing 90s hits that will have everyone dancing and reminiscing.
Fancy Dress is a Must
When it comes to 90s fancy dress costumes you will have so much to choose from. Perhaps you want to channel your inner Cher from Clueless or the bride and the bridesmaids dress as the Spice Girls? Or maybe you just want to throw on some double denim and play at being B*Witched for the day? What are you like!
Give Traditional Hen Party Games a 90s Twist
Traditional hen party games such as the Mr and Mrs Quiz can be given a 90s twist. Ask the bride's other half questions all about her favourite 90s bands and artists. Or have a game of prosecco pong with your awesome 90s playlist in the background.
READ MORE: Our Favourite Hen Party Games
It's Not a Party Without Glow Sticks
Ain't no party like a glow stick party! This glow stick party pack from Amazon includes bracelets, glasses, headbands and more. It's the perfect way to give any outfit a 90s twist!
Don't Forget the 90s Balloons
If you're hiring a house for the hen party then spend some time finding some great decor! These I Heart 90s balloons from eBay are less than £5 for 10, so you can do some incredible decoration without breaking the hen party budget.
Head to a 90s Themed Bar
If you're planning a hen party in a major city then chances are you'll find a bar or club with 90s music. Do your research and find somewhere with the perfect location to party the night away.
READ MORE: 29 Brighton Hen Party Ideas
Scrunchies are a Must
Remember the days when all you had to worry about was heading down to Claire's Accessories to spend your hard earned pocket money? Chances are your purchase of the week was often a scrunchie! Velvet scrunchies, sequin scrunchies, neon scrunchies, they were just irresistible! Reminisce about a simpler time by buying scrunchies to put in the hens' goodie bags.
Cover the Walls in 90s Posters
If you're looking for the ultimate 90s decor then these posters from Amazon are perfect! £5 buys you 10 awesome posters featuring all the 90s music greats, including Britney, Oasis, No Doubt, Steps, Spice Girls and Blur.
Create Your Own Photo Booth
Create your very own 90s-inspired photo booth with these fun props from Amazon. You could even use some of your house decor to create a backdrop.
Remember the Retro Drinks
Before prosecco and G&T's were your staple night out beverages chances are you were a strict Smirnoff Ice and Bacardi Breezer kind of girl (or WKD if you were feeling particularly crazy). Stock up on the retro 90s drinks, everyone will love them and you'll get some amazing pictures with your retro beverages.
Capture the Best Moments with a Polaroid Camera
Capture all the hen party fun with a retro polaroid camera! The Fujifilm Instax would be perfect for this and you could gift it to the bride after the hen party for her to use at the wedding. The Instax costs £74.99 at John Lewis – so if you're having a hen party with 10-20 guests then each hen would only need to contribute between £3.75-£7.50 each.
Are you planning a hen party but not sure where to even start? Take a look at our step by step guide.