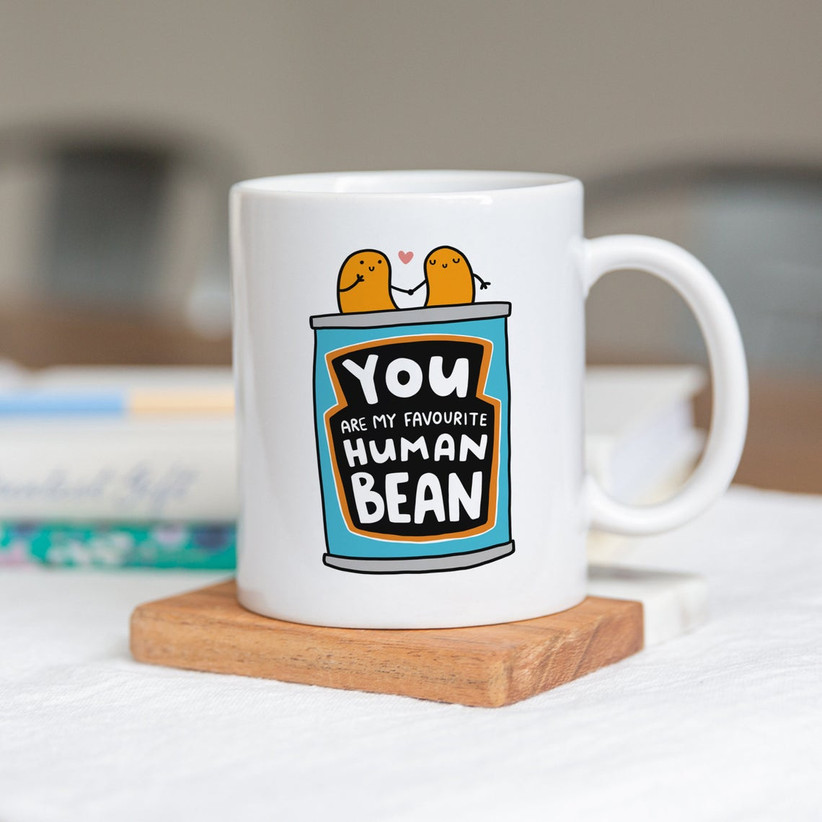 Valentine's Day shopping for the man in your life can be a minefield. That's why we've put together the ultimate guide to Valentine's gifts for him for 2021.
The best Valentine's Day presents are everyday luxuries based on something the recipient already enjoys. Remember, it's about what he actually wants, rather than what you think he should want. You may want him to read more, for example, but if that's just not his thing, a book club subscription is going to be pretty pointless. Similarly, a man who isn't into running isn't going to start joyfully pounding the pavements after you produce a Valentine's Day Fitbit.
A Valentine's Day gift for him should say: I see what you love, and I want to give you more of it.
Is he into cooking? Some high-quality kitchen tech should go down a treat. Does he take his grooming seriously? There are gorgeous products and sets that can upgrade his experience. Is he a real homebody? Get him some time-saving devices or a chic interiors buy to make his space feel even better. And so on.
From cool tech to non-cheesy romance, there's a thoughtful present here to suit all kinds of interests. Get ready to have his Valentine's Day gift sorted in record time this year!
We have included third party products to help you navigate and enjoy life's biggest moments. Purchases made through links on this page may earn us a commission.
1. Mauli Nourish Post-Shave & Beard Oil – £44, Look Fantastic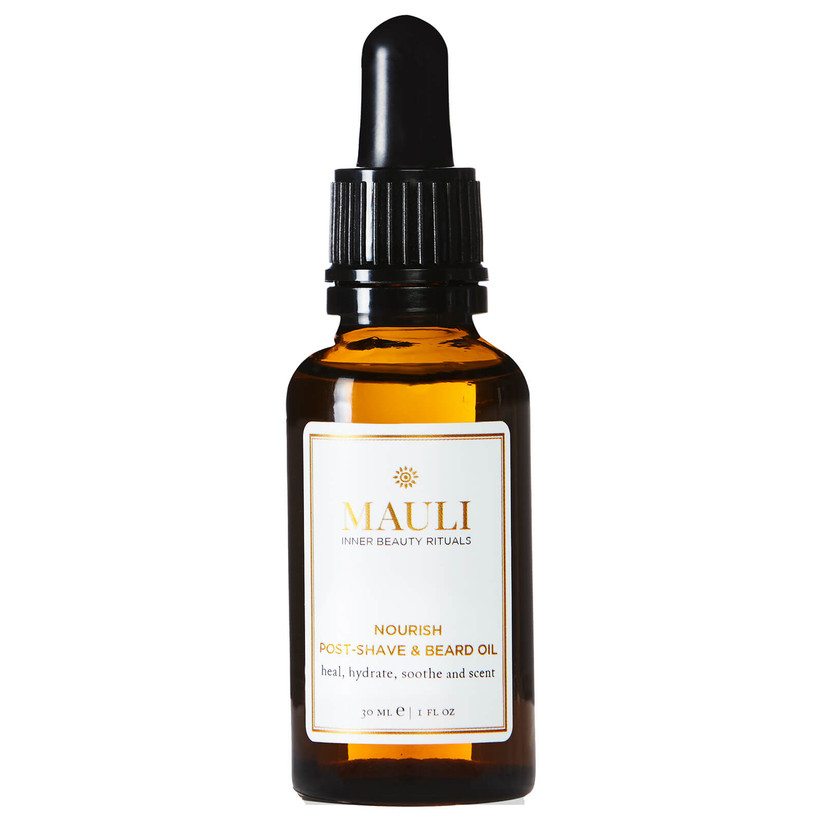 Treat your partner to some Valentine's Day pampering with Mauli's renowned beard oil. He can still enjoy it even without facial topiary, as apparently it works a treat as a soothing post-shave oil, too.
2. Russian Leather Single Wick Candle – £39, Molton Brown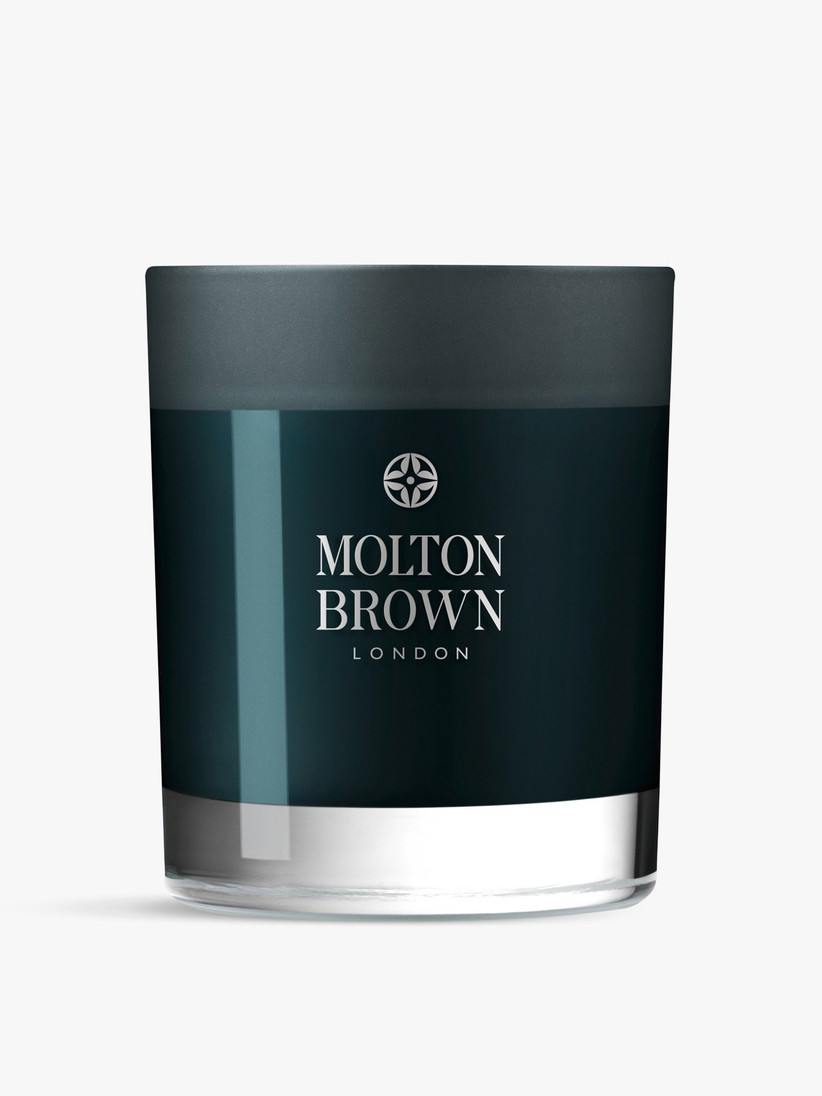 The fragrance notes of this scented candle include Siberian pine, birch and, as you'd expect, leather - a delicious combination for nights snuggled up together on the sofa.
3. Gift Card – From £50, Reiss
Unless you know your partner's taste inside out, buying clothes as a Valentine's Day present is a tricky enterprise. Make life easier by giving him a Reiss gift card, so he can choose his own, whether loungewear, sportswear or something smarter.
4. Shave Plan – From £4.95, Harry's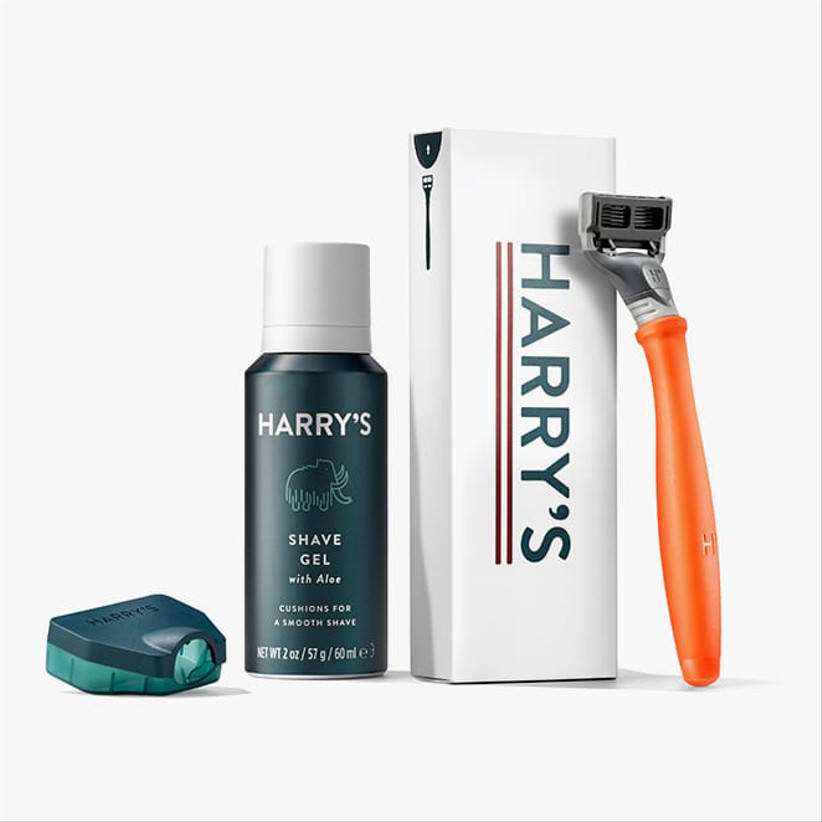 Help your partner up his razor game with a Harry's Shave Plan. Start with a £4.95 trial, which gets you a weighted handle, 5-blade cartridge and shave gel, and then decide how often to have refills sent for a monthly fee.
READ MORE: The 30 Best Subscription Boxes for Couples
5. Clwb Caws Cheese Subscription – From £69 for 3 Months, The Welsh Cheese Company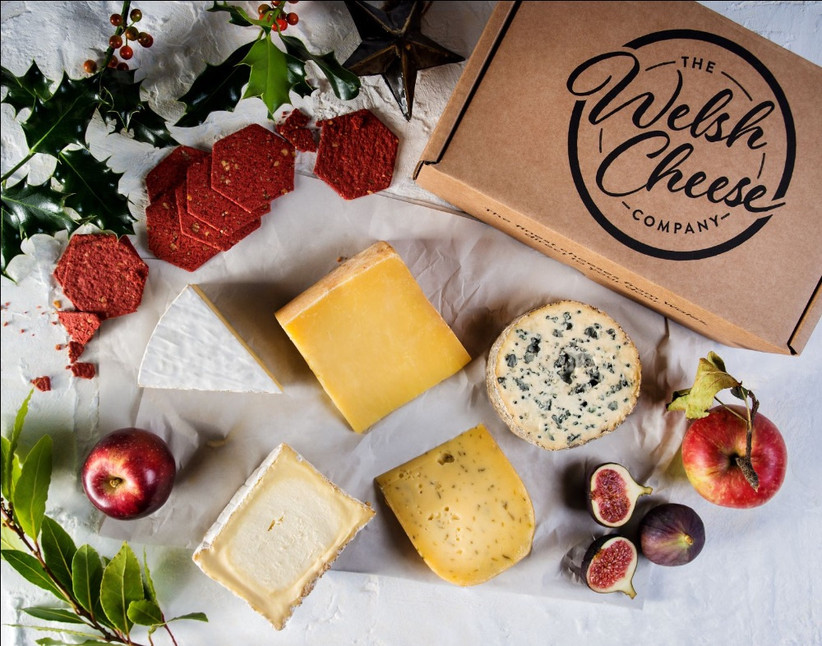 For another gift that'll keep on giving beyond Valentine's Day, buy him a cheese subscription from The Welsh Cheese Company. For the duration of the subscription, he can enjoy sumptuous Welsh cheeses delivered to his door.
6. 3-Pack Boxer Briefs in Steel – £42, Calvin Klein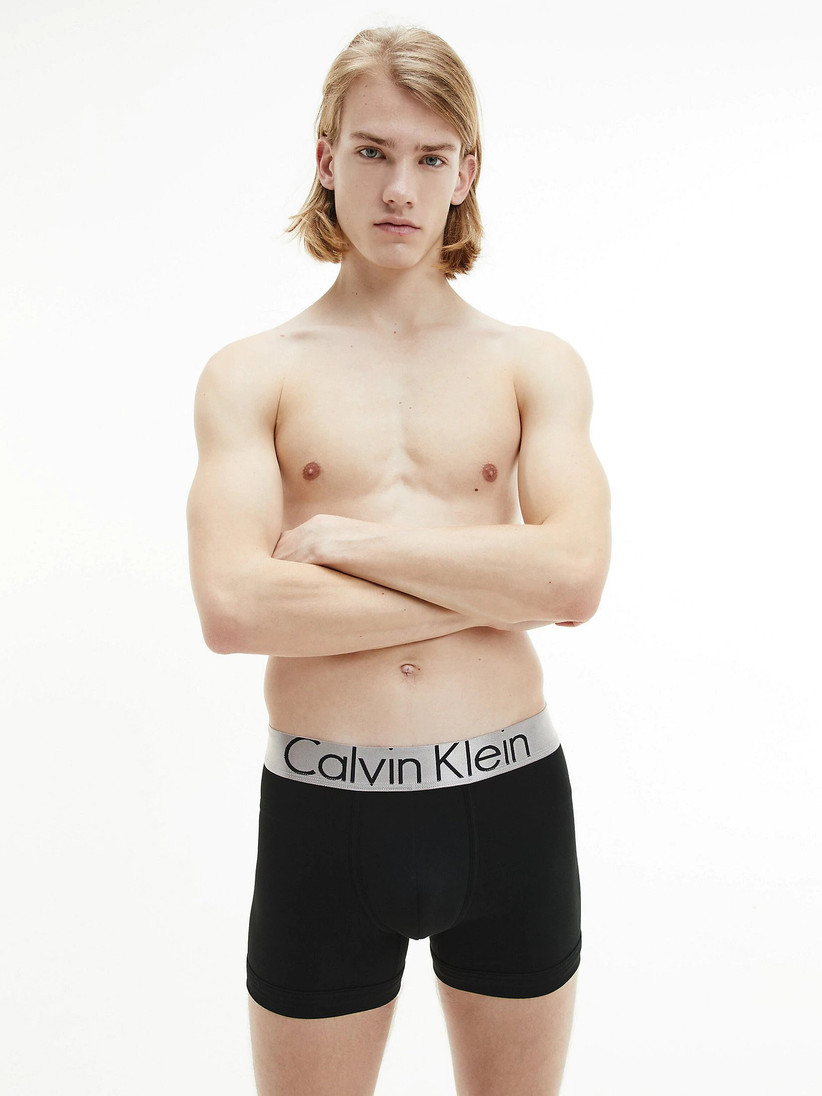 Underwear is a classic Valentine's Day gift for him - who doesn't love that fresh-pants feeling? Obviously, we're not talking your regular high street value-buys. Instead, treat him to some Calvins. The classic style has been updated with a metallic waistband, and we think it looks great.
7. Cook's Knife 20cm – £99.95, Global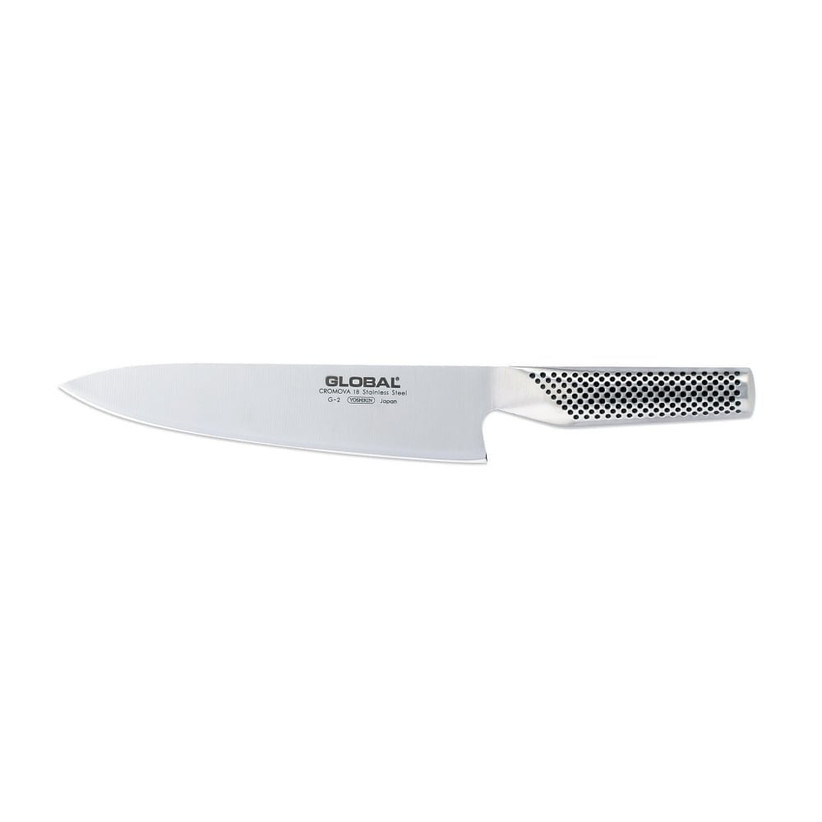 A high-quality knife is a thoughtful Valentine's Day gift if your partner loves to cook. You could spend hundreds on a set, but it makes more sense to invest in Global's iconic Cook's Knife, an award-winning blade that can be used for pretty much anything from slicing and dicing to chopping with precision.
8. Football Commentary Chart – From £20, Commentary Charts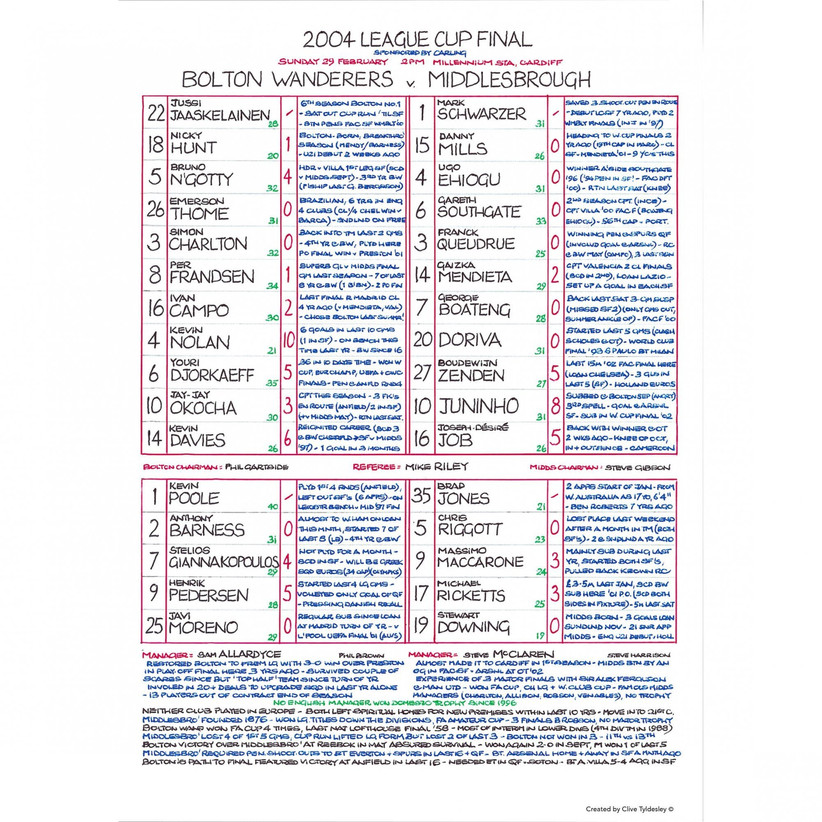 These football charts are based on the notes compiled by legendary commentator Clive Tyldesley for key games. Simply find your partner's team, select a game and order a chart, either framed or unframed.
READ MORE: The Best Valentine's Cards for Your Fiancé or Fiancée
9. Command the Day Backpack – £79, Lululemon
When normal life resumes, he can use this cool rucksack for your much-missed weekends away, the gym and the office. For now, it's a chic and useful accessory for food shopping trips.
10. High Pile Hooded Robe – £50, John Lewis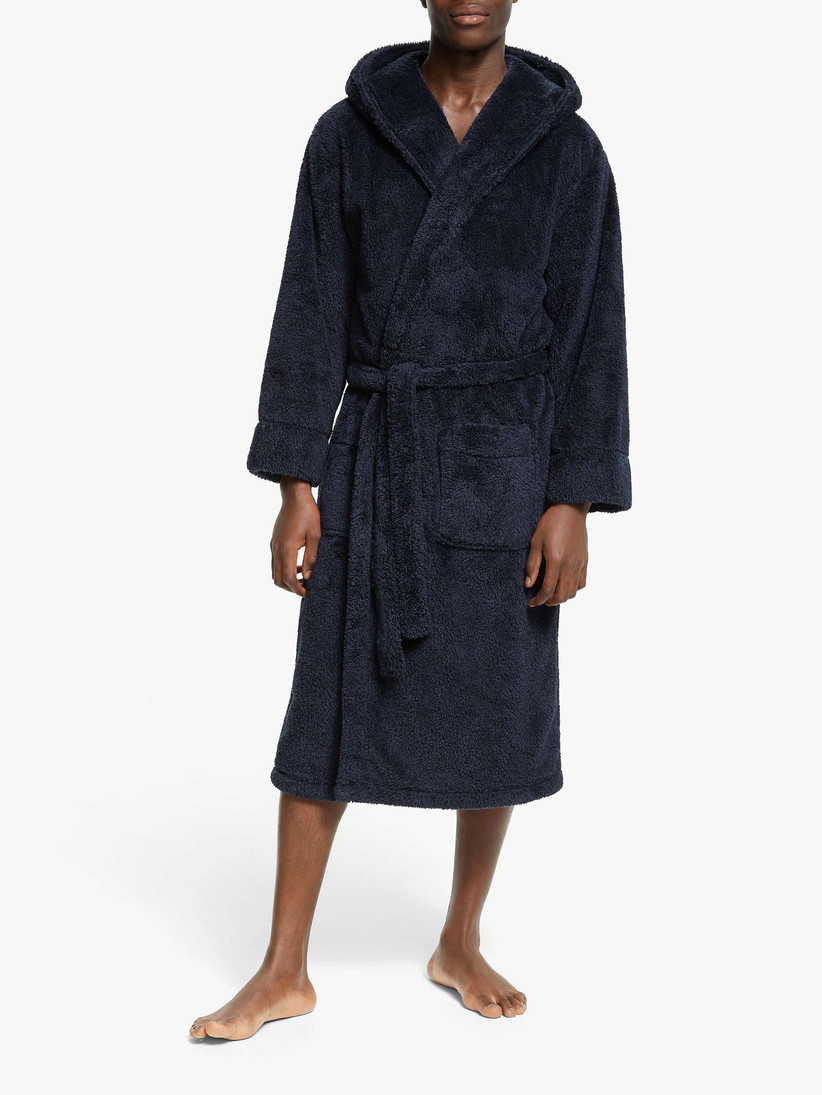 There's something very sexy about this men's robe. Maybe it's the hood; maybe it's the plush fabric; maybe it's the model. In any case, a robe promises long mornings and evenings lounging together in style - the perfect Valentine's Day sentiment.
11. Make Your Own Gin Kit Deluxe Edition – £42, Not On the High Street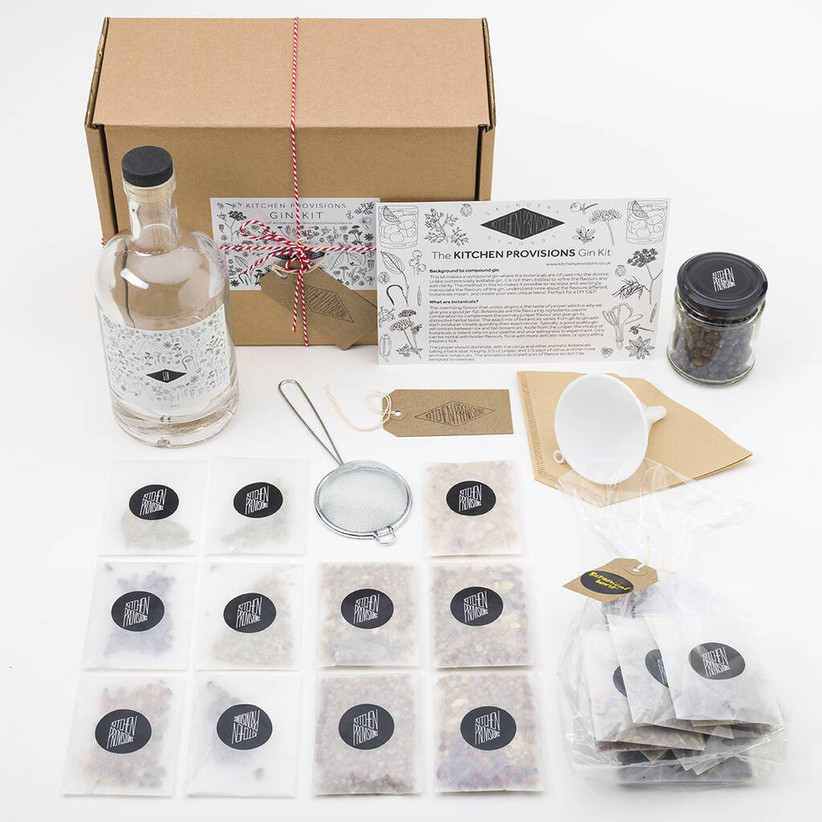 This Valentine's Day kit lets him perform a magic trick: turning vodka into gin. Well, it's not as simple as waving a wand, but we bet he'll enjoy using the botanicals and blends to create his own drink. Note: you'll need to buy the vodka separately.
12. Personalised Nutella – £9.99, Nutella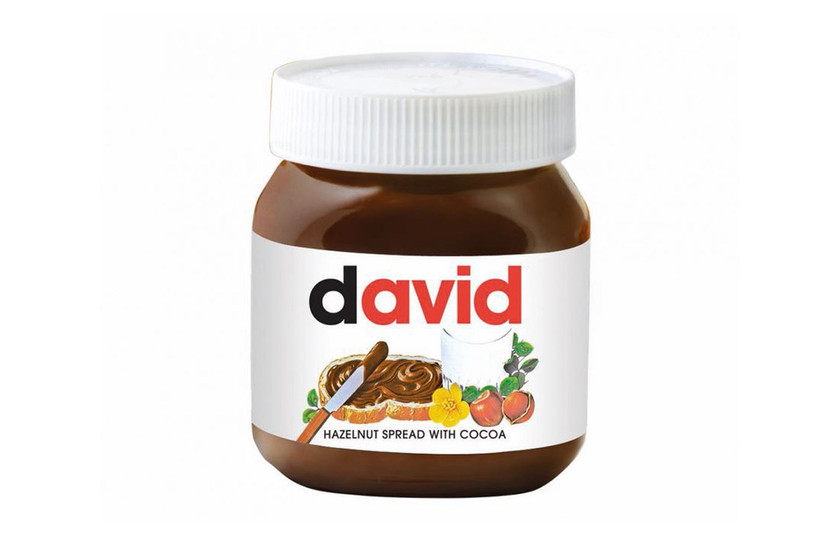 Put a twist on the traditional Valentine's Day gift of chocolate by getting him his very own personalised jar of Nutella. You can add a name or word up to 12 characters.
13. You Are My Favourite Human Bean Mug – £10.95, Etsy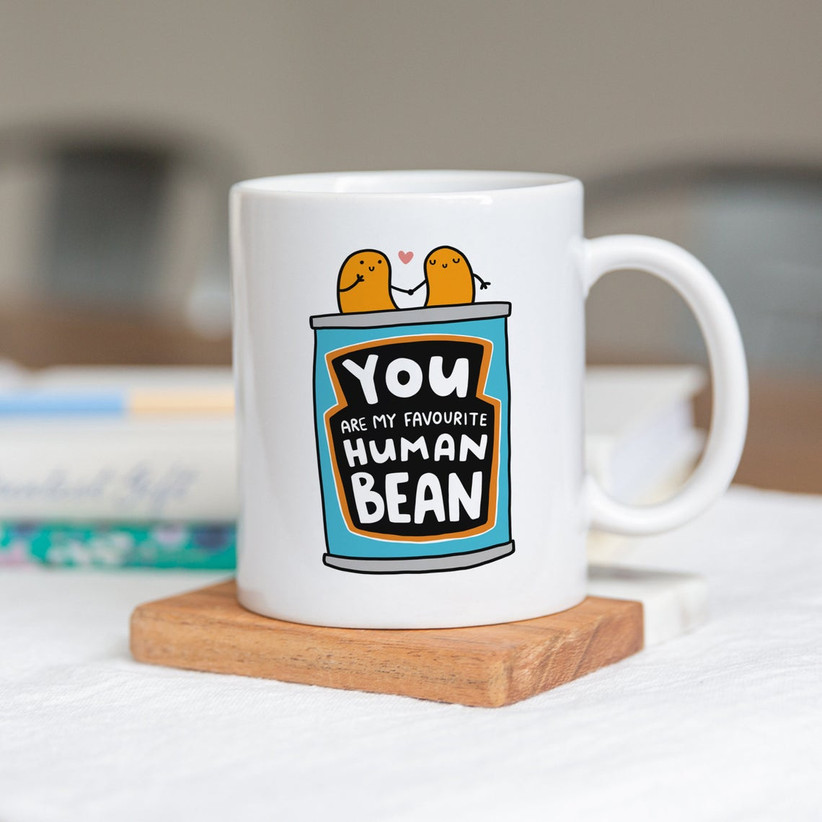 We've spotted some cheese-tastic mugs for Valentine's Day 2021. This Etsy design, however, manages to be cute while still amusing; a fromage-free zone.
14. Red5 Motion Control UFO – £22, Menkind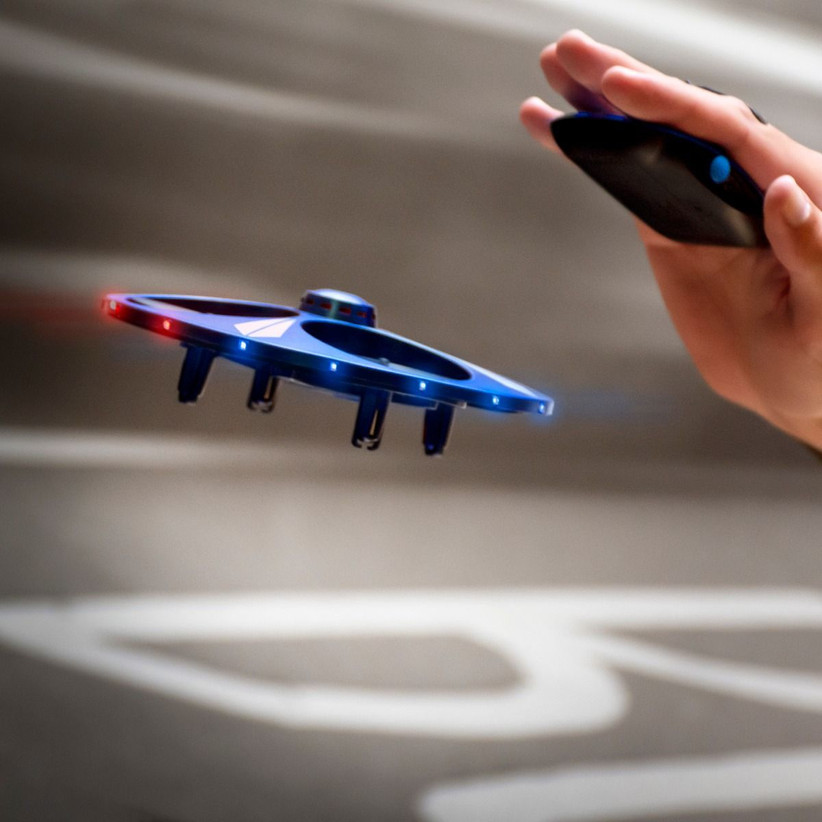 This hand-controlled drone may be for ages 8+, but we think it'll delight and amuse the man in your life who just likes to have fun.
READ MORE: 34 Cute Valentine's Day Ideas That Won't Cost a Fortune
15. Prayer Plant & White Pot – £19.99, Beards & Daisies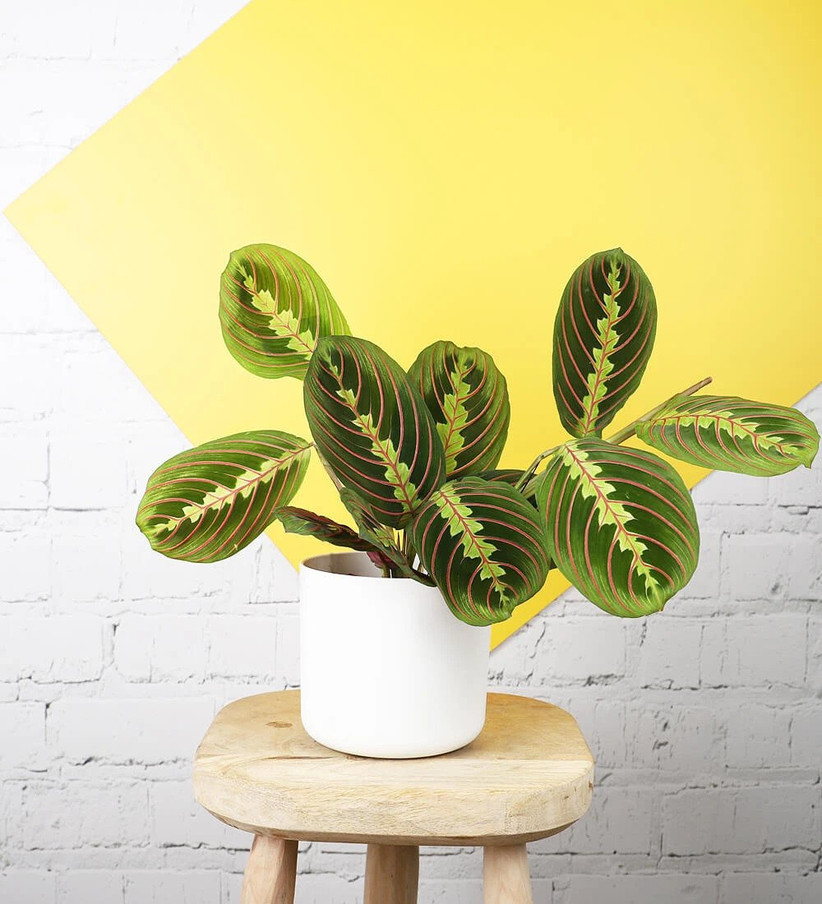 Add some life to his living space with this gorgeous prayer plant. It's easy to care for and will look great in any room of the house.
16. Navi XL Automatic 41mm Leather Strap Watch – £229, Timex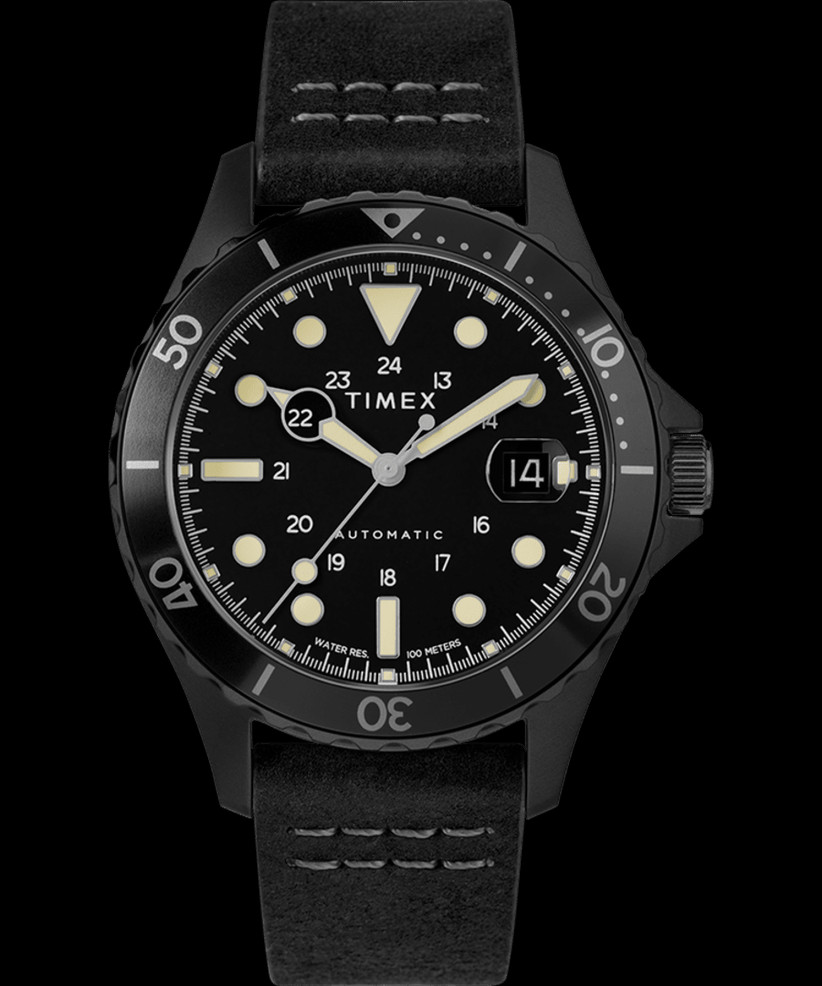 A watch is a great option if you want to get him a Valentine's Day gift that'll last for years. The diver-inspired Timex Navi XL not only looks cool, but as it's automatic, he won't need to worry about the battery running down.
17. Peacock Edition Watch – £345, William Wood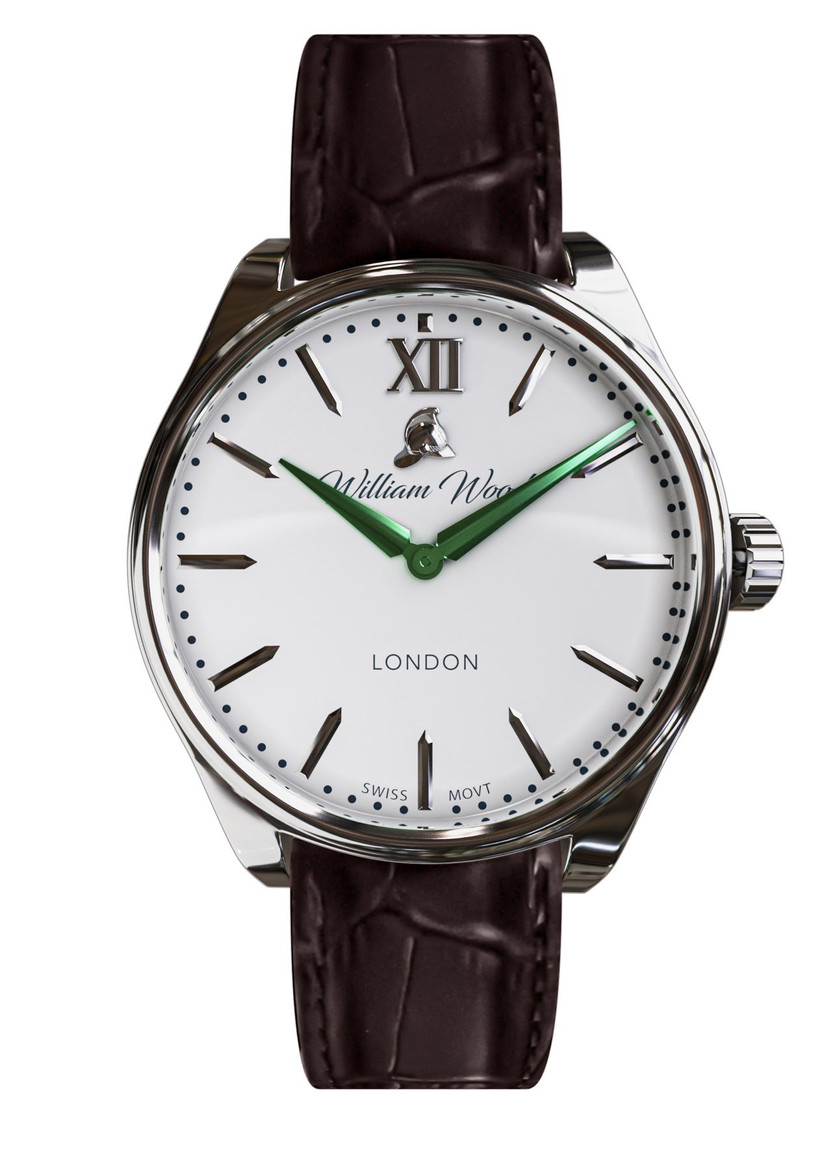 For a watch brand with a special heritage, check out William Wood, named for the owner's grandfather who served in the British Fire Service. The Peacock Edition watch is beautifully designed - it's limited edition, so get in there quickly if you think he'll love it.
18. Sonic Watch – £159, MVMT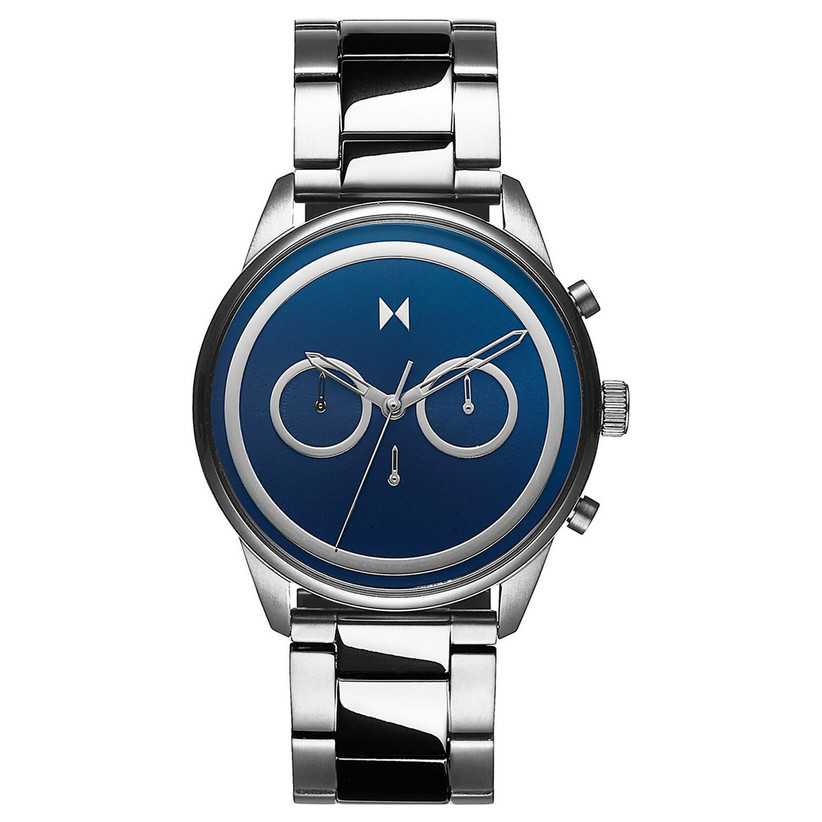 MVMT is the brand to know for cool, affordable watches. We particularly like the future-retro vibes of the Sonic watch, perfect if your partner prefers a pared-back style.
19. Romance of Three Kingdoms GA-110SGH-4ADR Watch – £159, G-Shock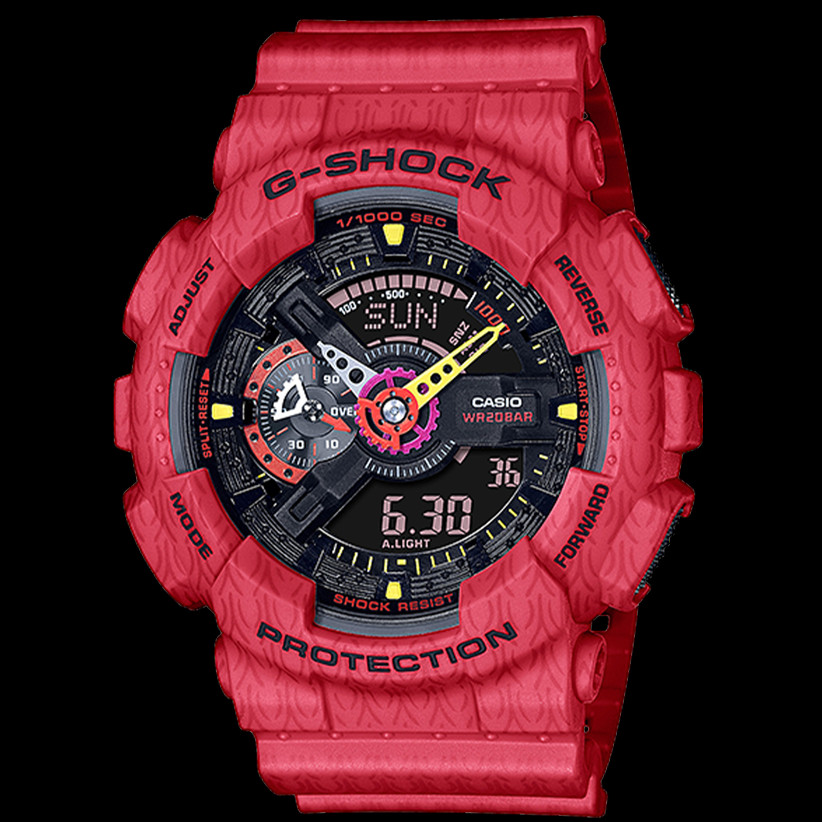 If your partner likes stand-out accessories, we suggest you make your way over to G-Shock - specifically, the Romance of Three Kingdoms design from their new range based on the unlikely combination of Chinese philosophy and modern street art. It's a mad-looking thing, but in a good way. And it's Valentine's red!
READ MORE: 45 Best Gift Ideas for Husbands
20. Roomba 698 – £299, iRobot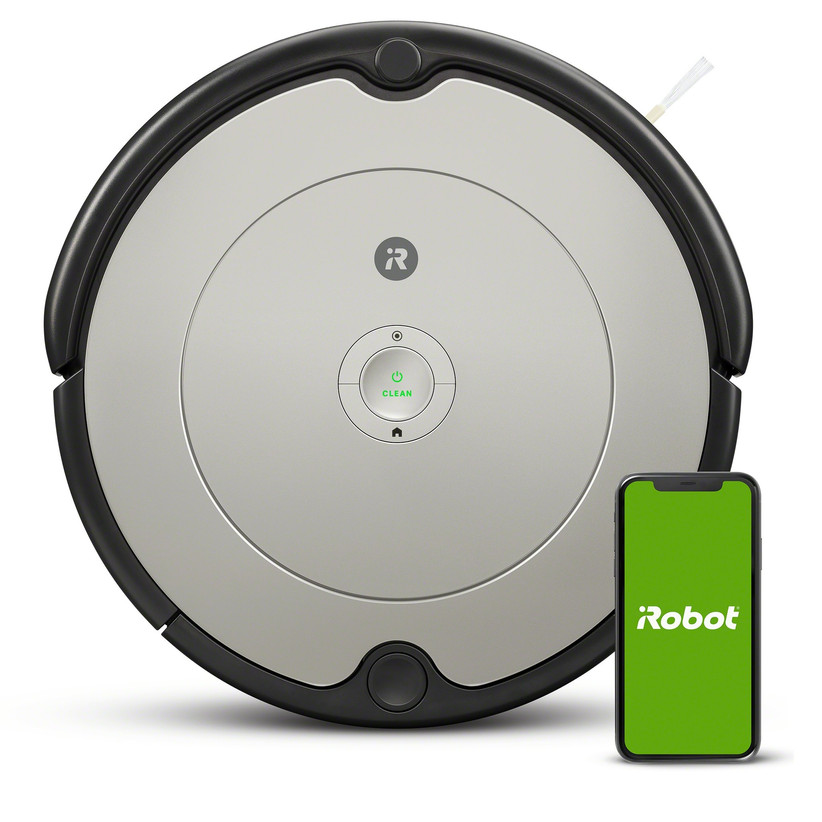 On the face of it, a vacuum cleaner is the least sexy Valentine's Day gift you can get for anyone. However, this isn't just any vacuum cleaner - it's a Roomba, AKA his new robot servant that he can command to clean the floor just by using the app. If you live together, it's really a gift for both of you.
21. Beer Subscription – From £24 Per Month, Beer52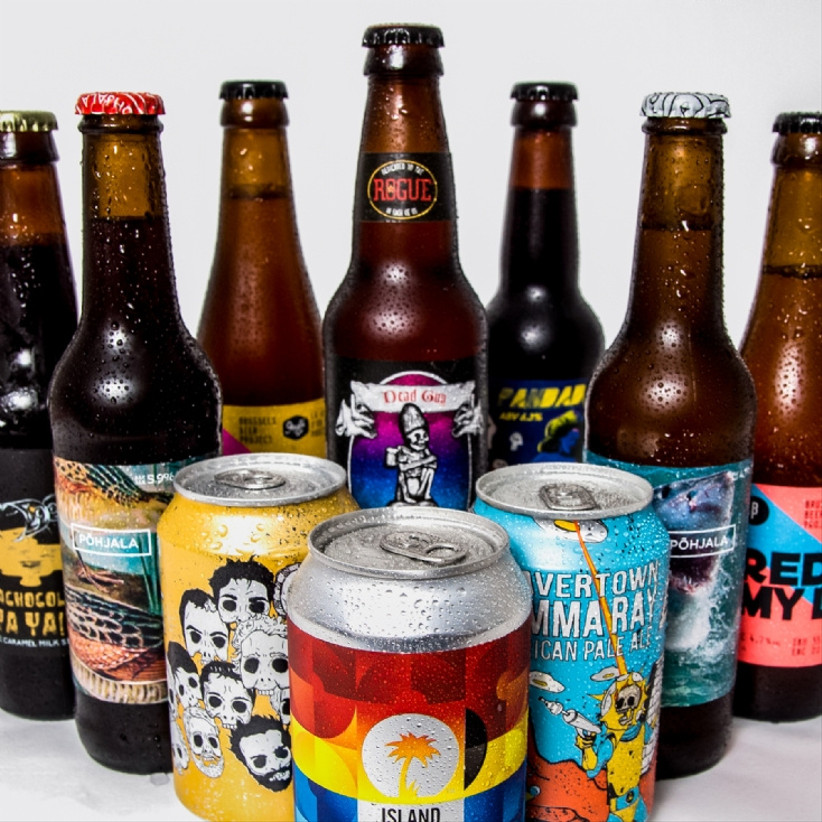 Is your partner a beer connoisseur? Give him the gift of a monthly delivery of different beers from around the world with a Beer52 subscription. You can choose between a mixed case or light beers only.
22. Weighted Blanket – From £80, John Lewis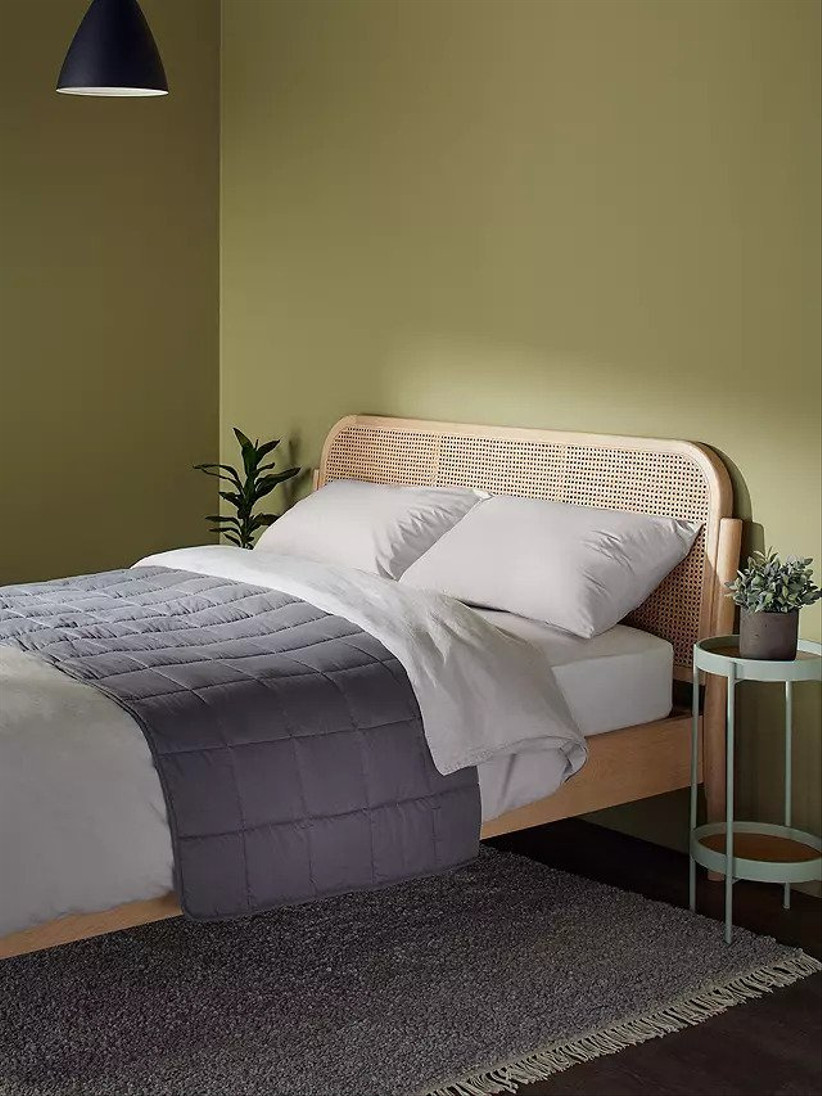 Weighted blankets are the wellness buy of 2021, helping users deeply relax and reducing restlessness at night. This John Lewis version is keenly priced - make sure you choose one that's around 10% of his body weight.
23. Brushed Rectangular Steven Cufflinks – £15.99, Hitched Shop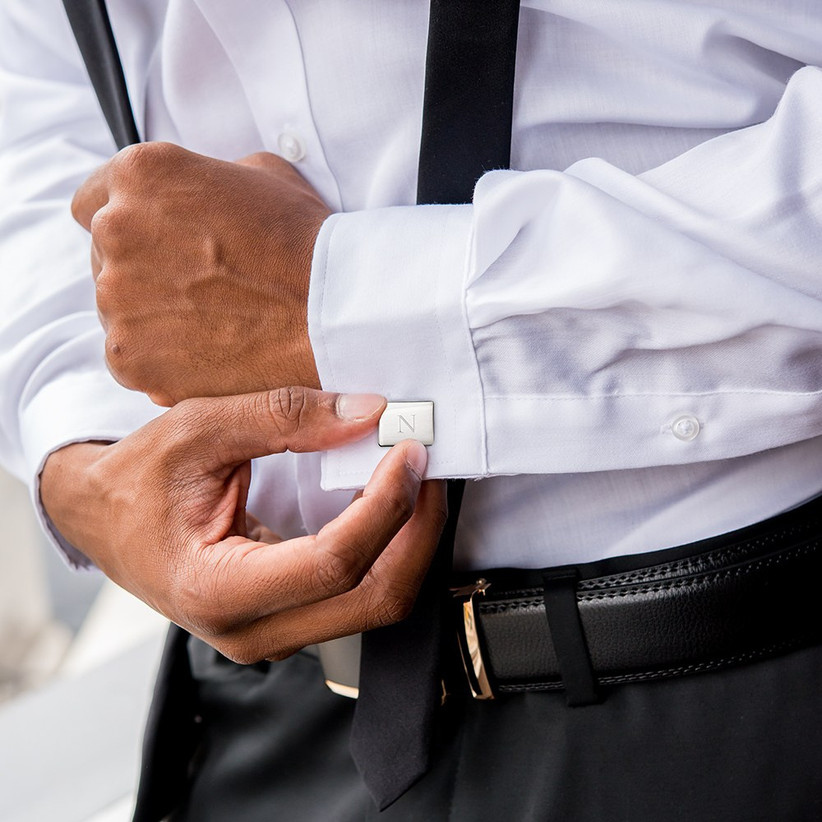 Cufflinks are a lovely option for a stylish chap, and this rectangular design can be personalised with his initial. If you're engaged, he could save them for the wedding day!
24. Xenvo Pro Lens Kit – £46.94, Amazon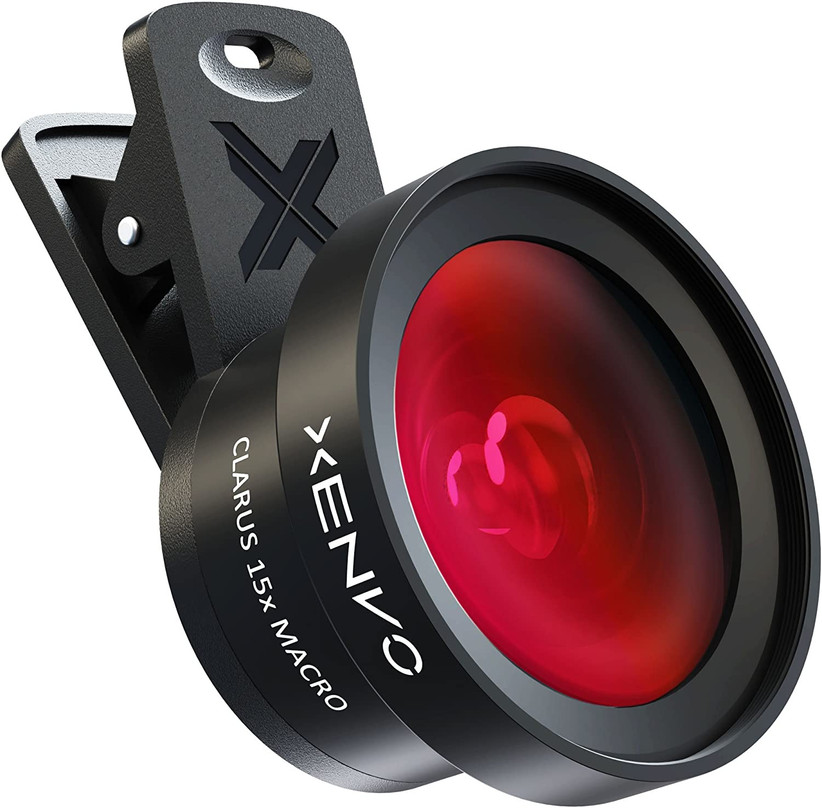 Elevate his photos without the need to invest in a camera - this lens kit works with many smartphones to take much better pictures. It comes with LED clip lights for nighttime photography. First use: a Valentine's Day selfie of the two of you.
READ MORE: 5 Proposal Picture Tips From a Professional Photographer
25. Frying Pan Pizza Kit – From £13.95, Pizza Pilgrims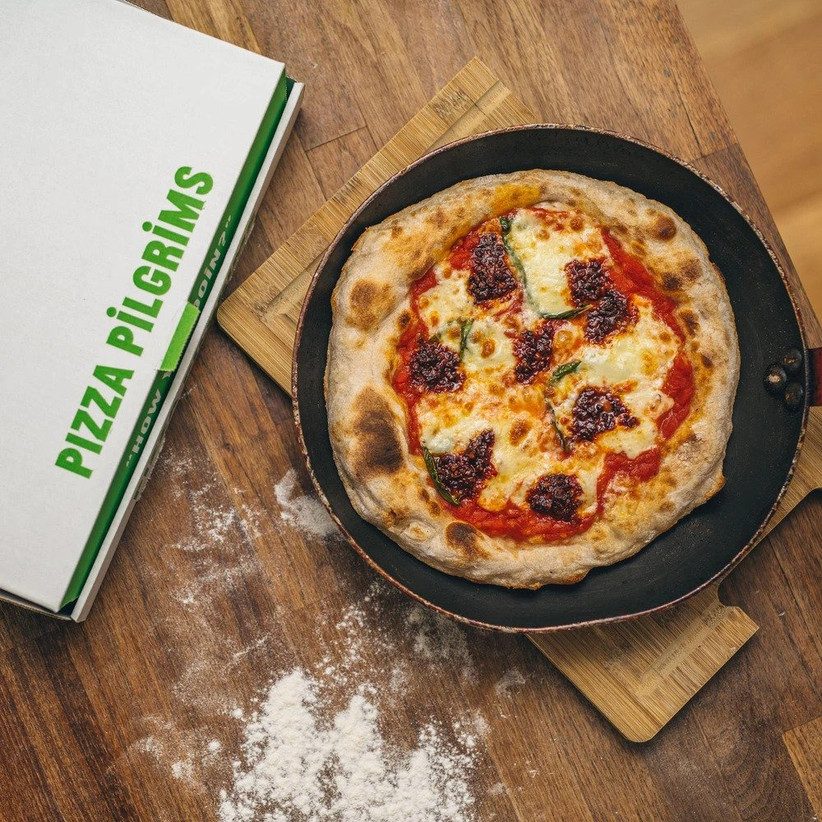 Yes, you could just order a takeaway, but it's more romantic to cook together on Valentine's Day. These pizza kits make it easy, and you can even buy a Nutella ring for pudding.
26. Northern Italy Pasta Making Kit – £25, Pasta Evangelists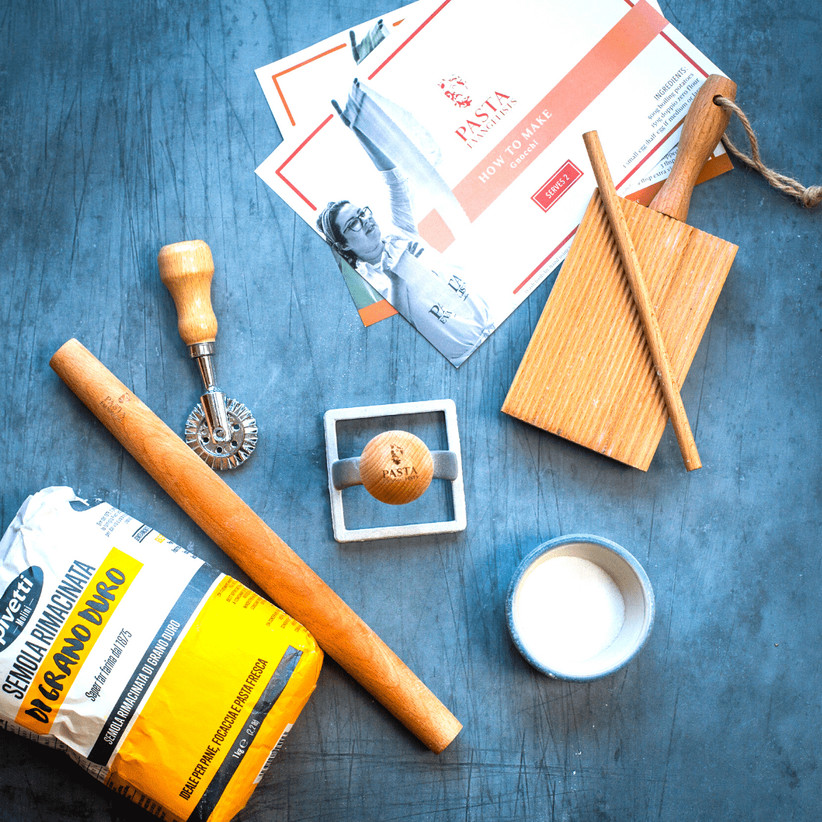 He may fancy more of a culinary challenge, in which case, get him this pasta-making kit, which contains products, tools and instructions for making ravioli and gnocchi.
27. Engraved Drinks Bottles - Price Varies, The Whisky Exchange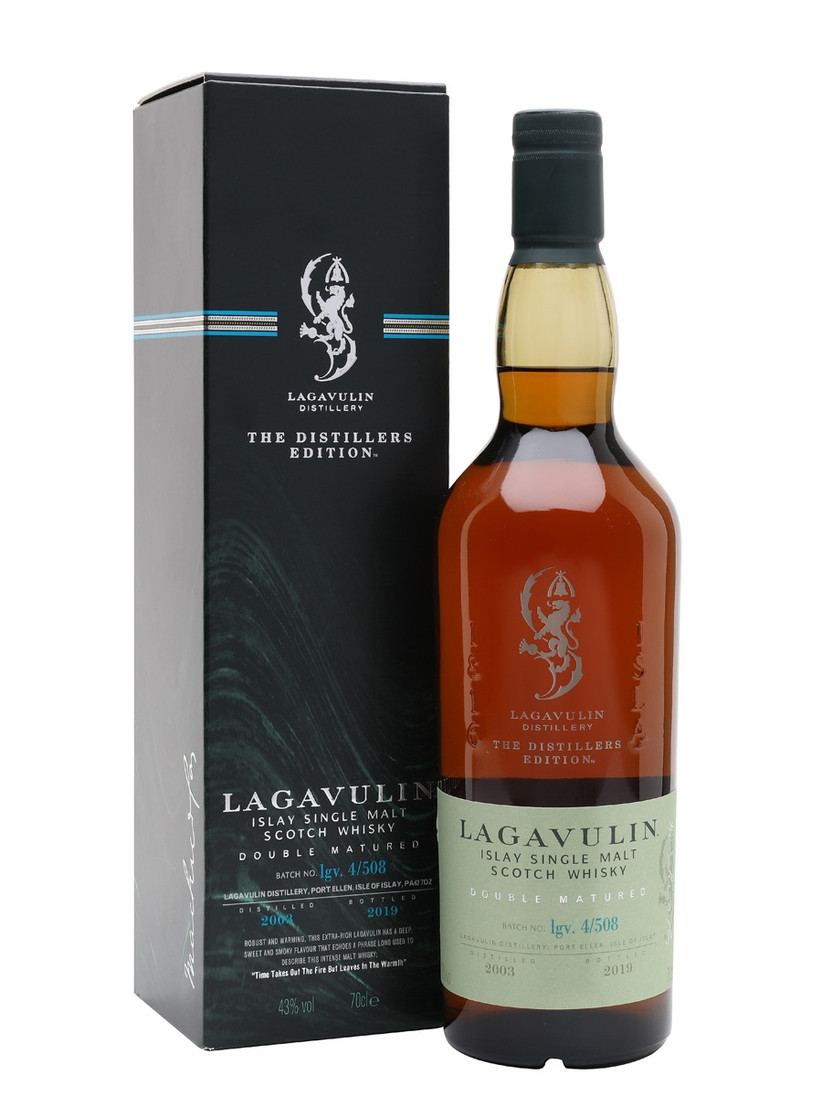 The Whisky Exchange have an excellent engraving service for a range of spirits and champagnes, including some rather lovely whiskies (we love this 2003 Lagavulin) and Laurent-Perrier.
28. Fine Knit Merino Jumper – £55, Arket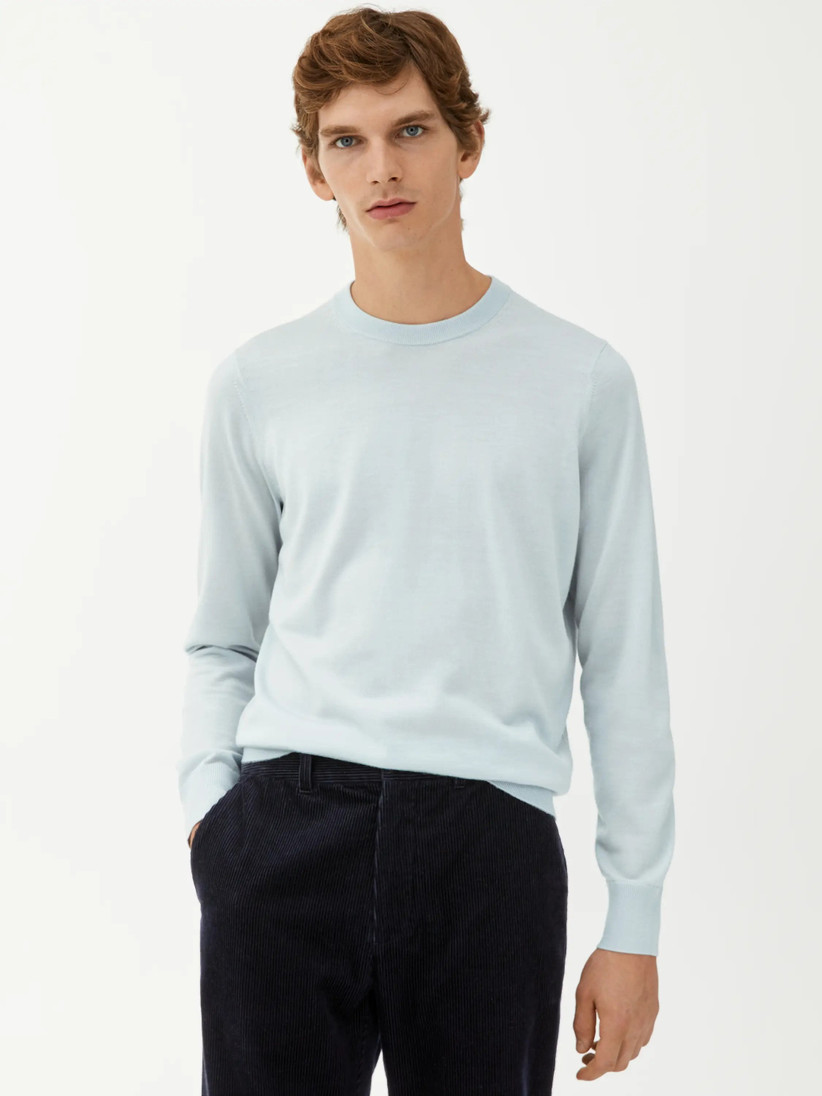 Yes, we know we said buying clothes for your other half is a no, but this easy-wearing Arket jumper is the exception. It's a suit-anyone style available in a range of colours, and even though it's a basic, it feels special enough to be a Valentine's Day present.
READ MORE: 19 Stylish Groom Suit Ideas
29. Men's UA RUSH™ ColdGear® 2.0 Mock – £65, Under Armour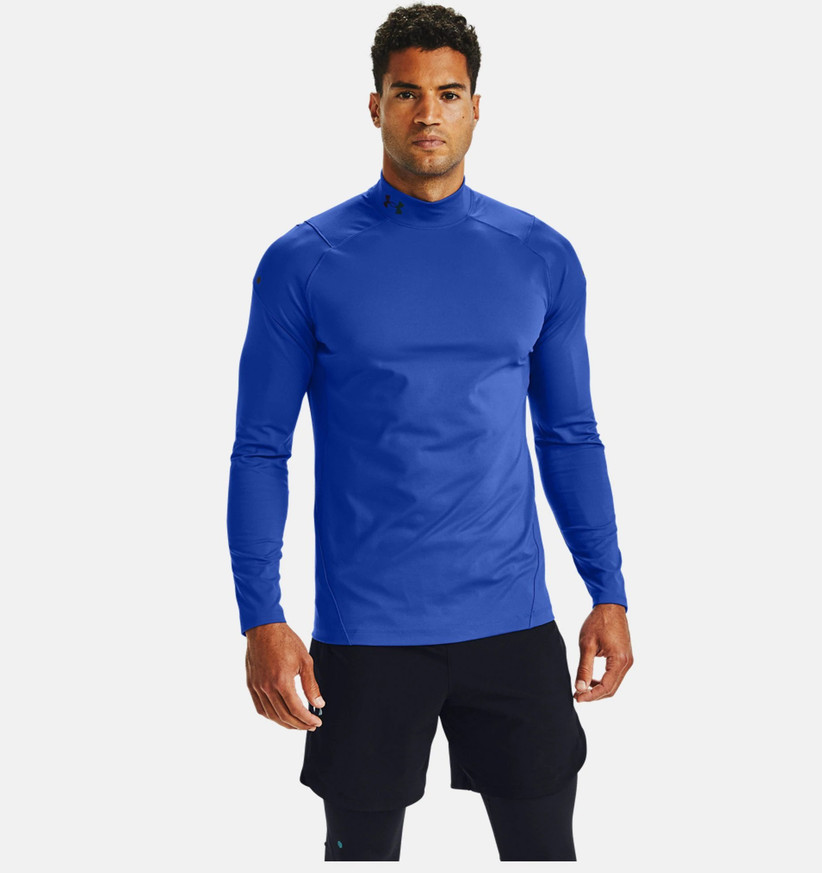 Workout gear is the other exception to the no-clothing rule, particularly if you choose a high-performance brand such as Under Armour. This top will help get him through chilly outdoor workouts in winter.
30. Pro Notebook – £19.99, Moleskine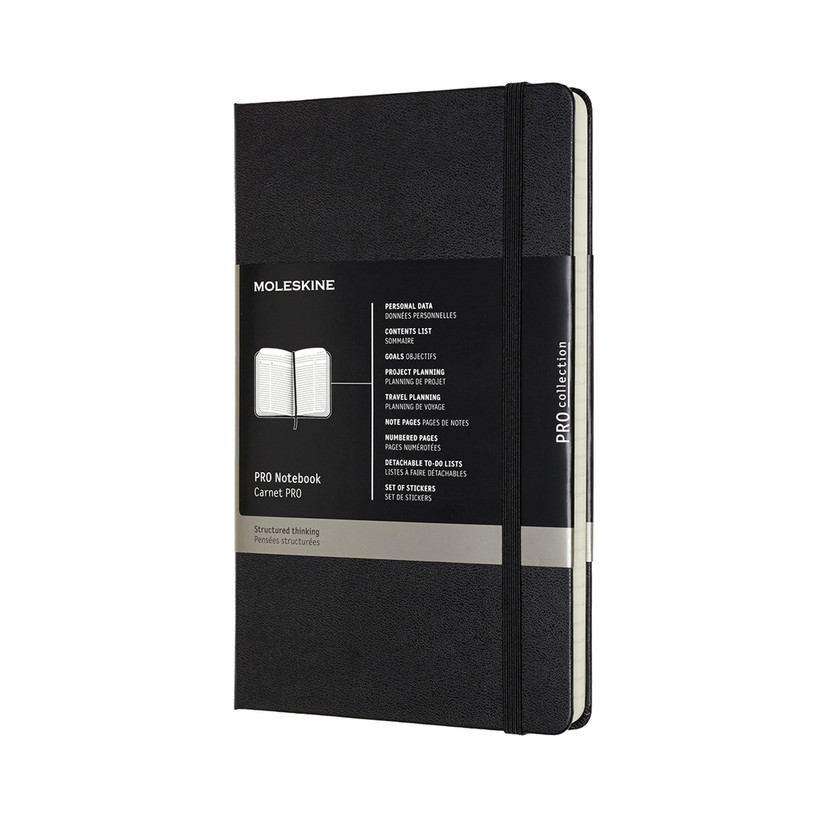 Give him the gift of organisation with a Moleskine notebook - it's a stationery icon for a reason. You can have it personalised with his initials or with a message up to 24 letters.
31. Gucci Baseball Cap – £260, Selfridges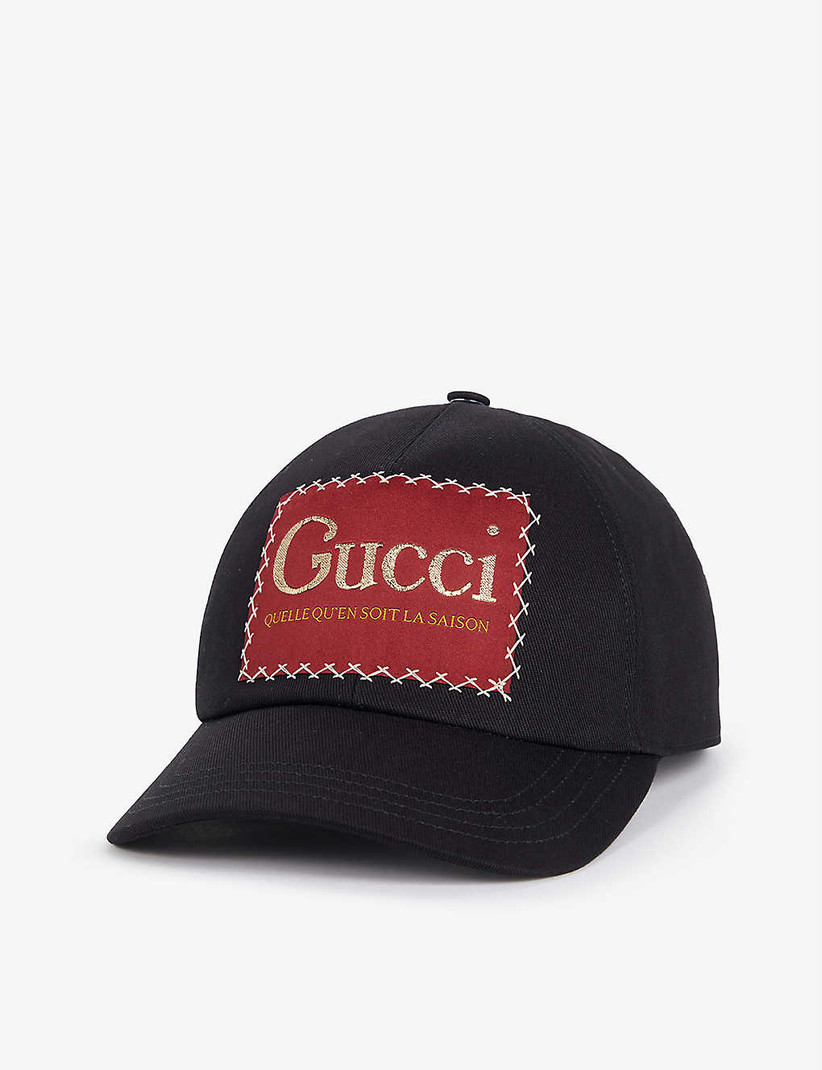 Does the man in your life love logo-chic? This Gucci baseball cap would be a smart choice this Valentine's Day. Yes, £260 is A Lot for a cap, but if it's within your budget and you know he'll love it, it's a gift he'll use again and again, bringing down the per-wear price.
32. Racer Plus – £29.99, Armpocket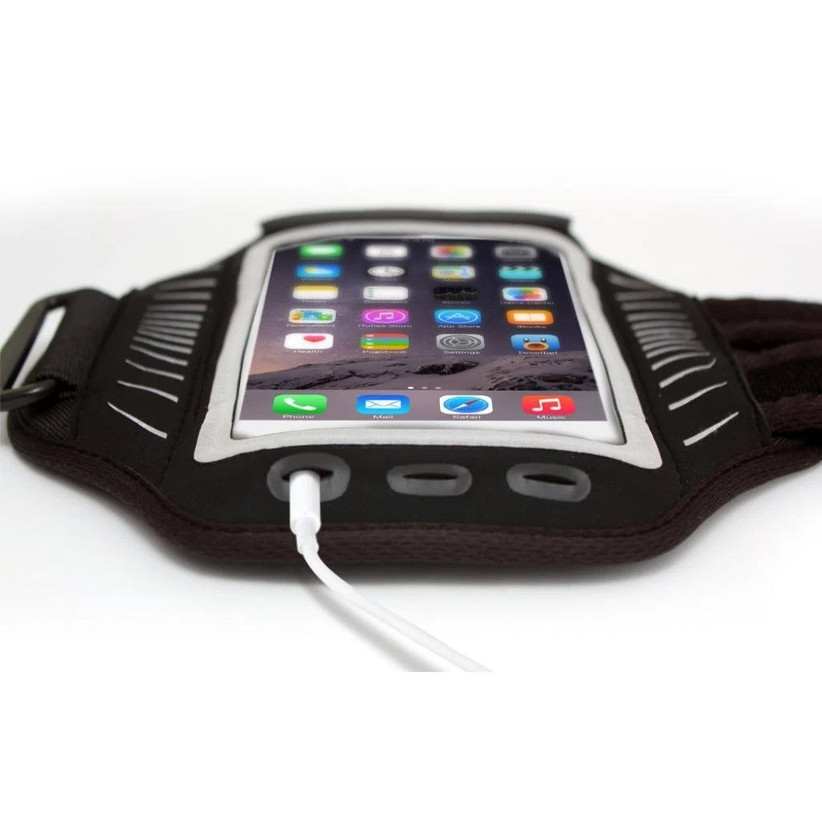 This sports armband is one of Runner's World's top picks, so you know it's going to be good. It's a thoughtful gift if your partner gets his cardio kicks by running or walking, so he can listen to music on the go. Just make sure it's suitable for his phone.
READ MORE: The Best Exercise Bikes to Help You Cycle Your Way to Fitness
33. Clinique for Men Daily Intense Hydrator Set – £12, Look Fantastic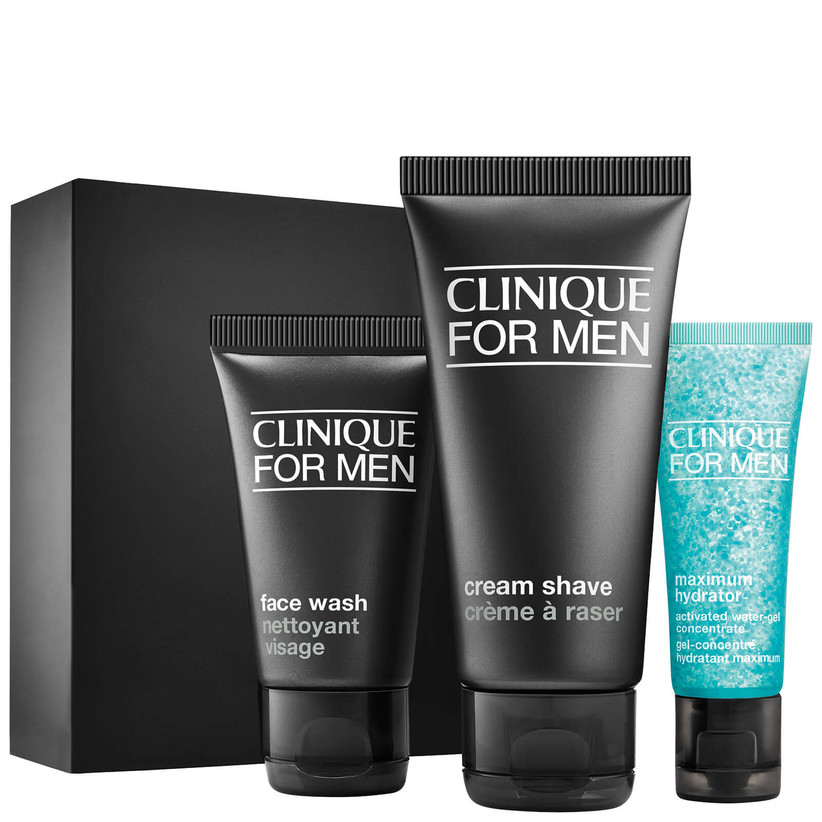 This grooming kit is a great introduction to Clinique's men's range, and makes for an affordable Valentine's Day gift for him.
34. Detox Face Set – £38, Malin + Goetz
On the spendier end of the scale, there's Malin +Goetz's grooming set, which is ideal if he wants to get into better skincare habits. The packaging is very cool, too.
35. The Wire Poster – From £12.95, Law & Moore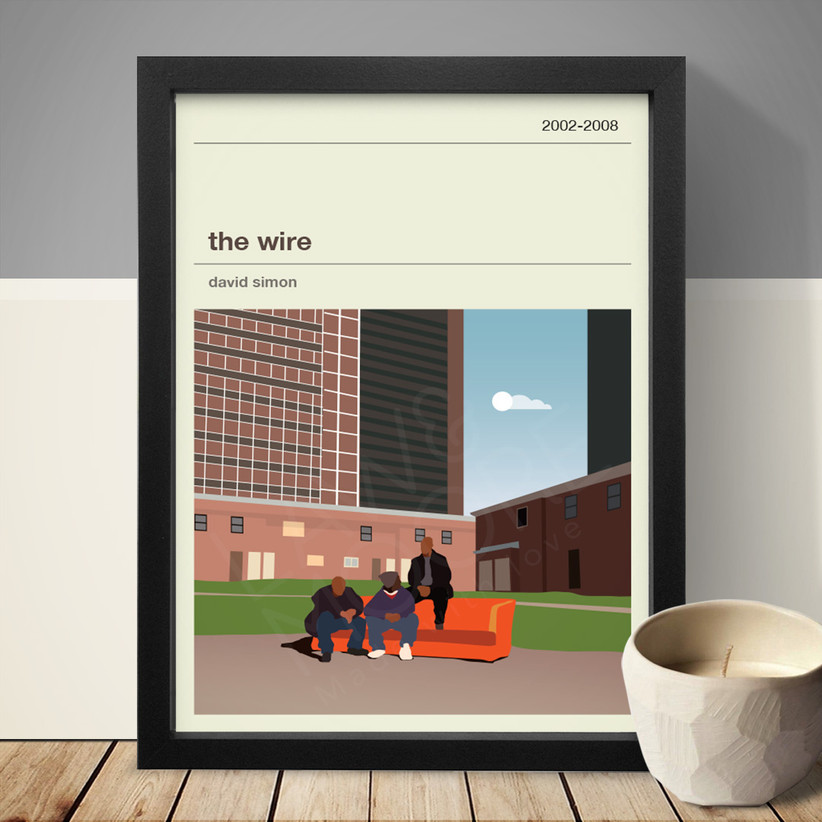 Law & Moore do seriously stylish, minimalist poster of much-loved films, TV series, video games and song lyrics. Find your partner's pop culture favourite - like The Wire, for example - and you can order a poster in different sizes, framed or unframed.
36. Paul Smith Striped Wool & Silk-Blend Scarf – £95, Selfridges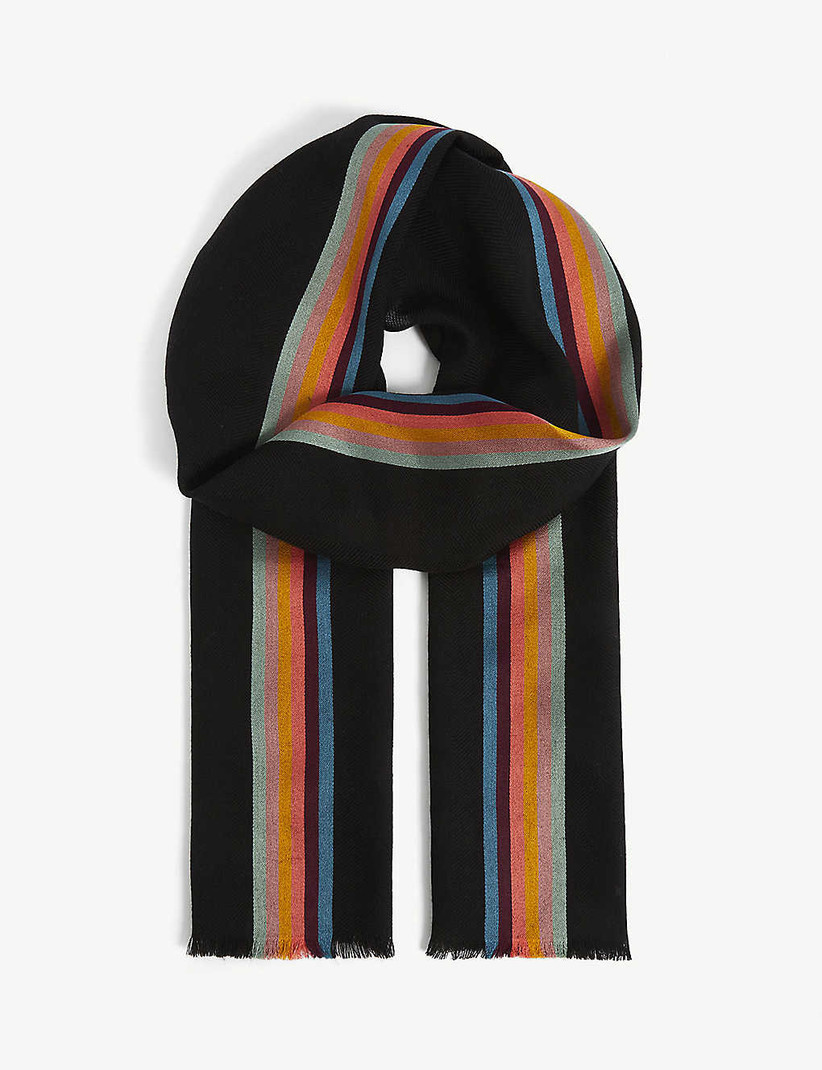 This Paul Smith scarf is a modern classic, and would be a stylish Valentine's Day gift for a fashion-conscious man - as well as being a practical choice for winter walks.
37. Ashton Lambswool Cashmere Blend Scarf – £50, Reiss
This Reiss scarf is another very chic option, made of lambswool and a cashmere blend to make it extra-soft and snuggly while still looking smart.
READ MORE: 37 Brilliant Gifts for Your Brother-in-Law
38. Personalised Black Stainless Steel Insulated Water Bottle – £15.99, Hitched Shop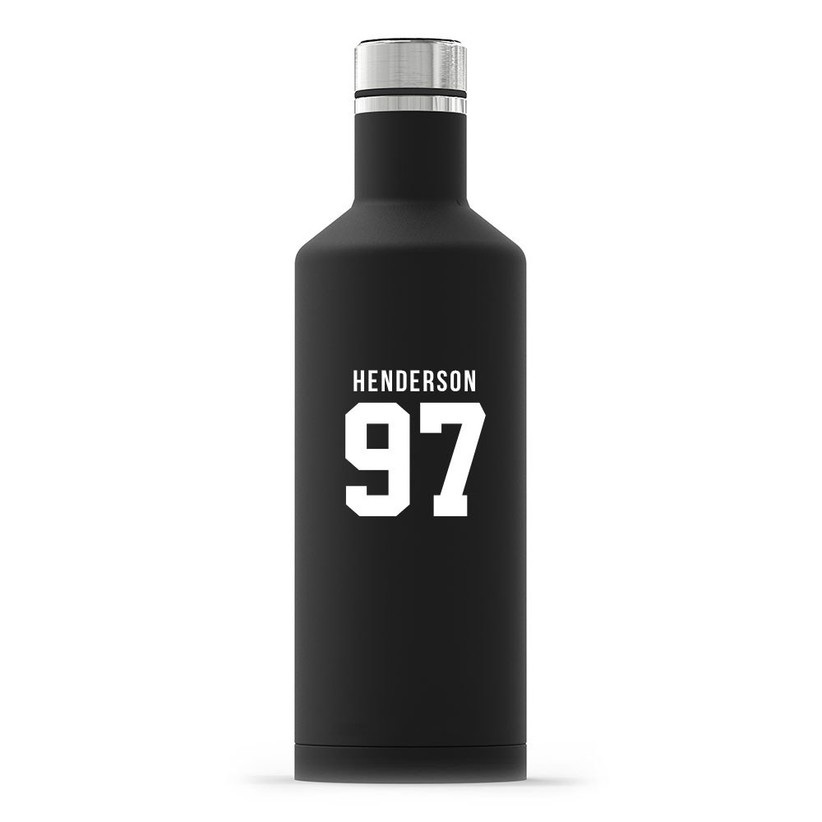 This personalised water bottle is just so slick, and it's useful too, keeping hot and cold drinks at the perfect temperature. It's great for when he's out and about, or just trying to drink more water at home.
39. Personalised Metallic Map Print – £30, Not On the High Street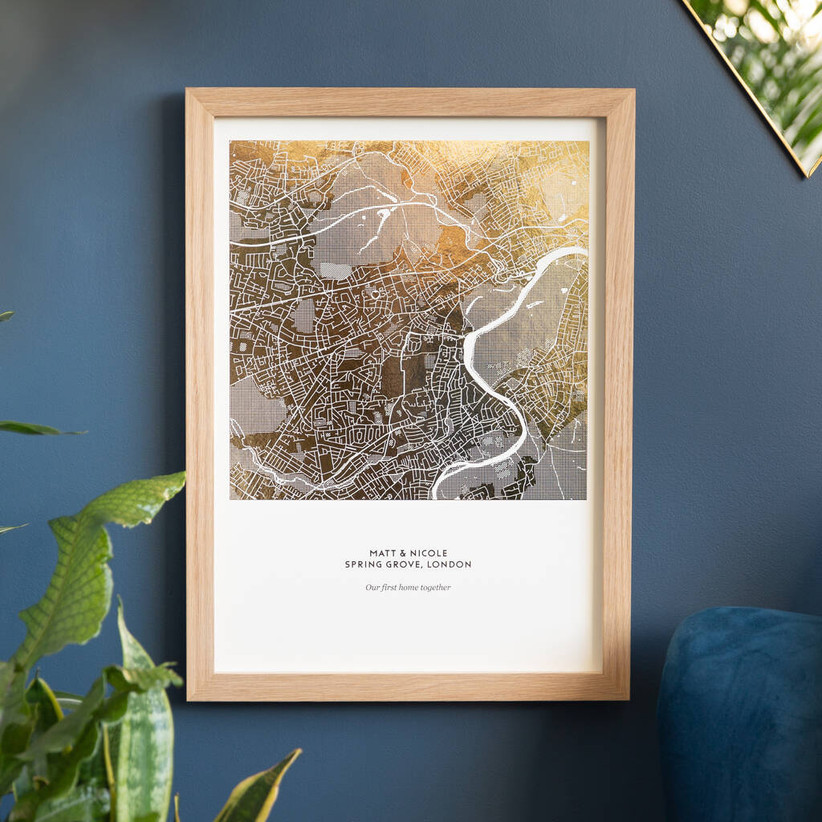 Personalised wall prints for Valentine's Day can often tip over into soppiness - not so this map print, which is both cool and subtly sentimental. Choose a place that means a lot to him, or to you as a couple, and you can have it commemorated in map form.
40. Leitmotiv Mingle Table Lamp – £29, Red Candy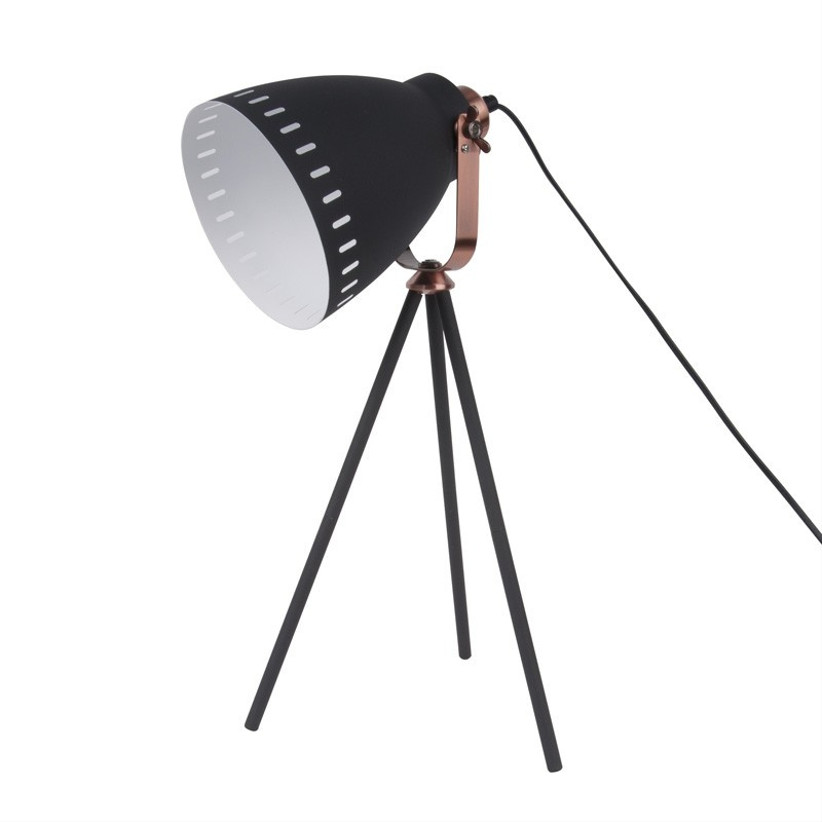 Is your partner WFH for the foreseeable? Brighten up his desk space with this Scandi-chic lamp. It's a designer look for a wallet-friendly price.
41. Philips QC5570 Hair Clippers – £43.99, Amazon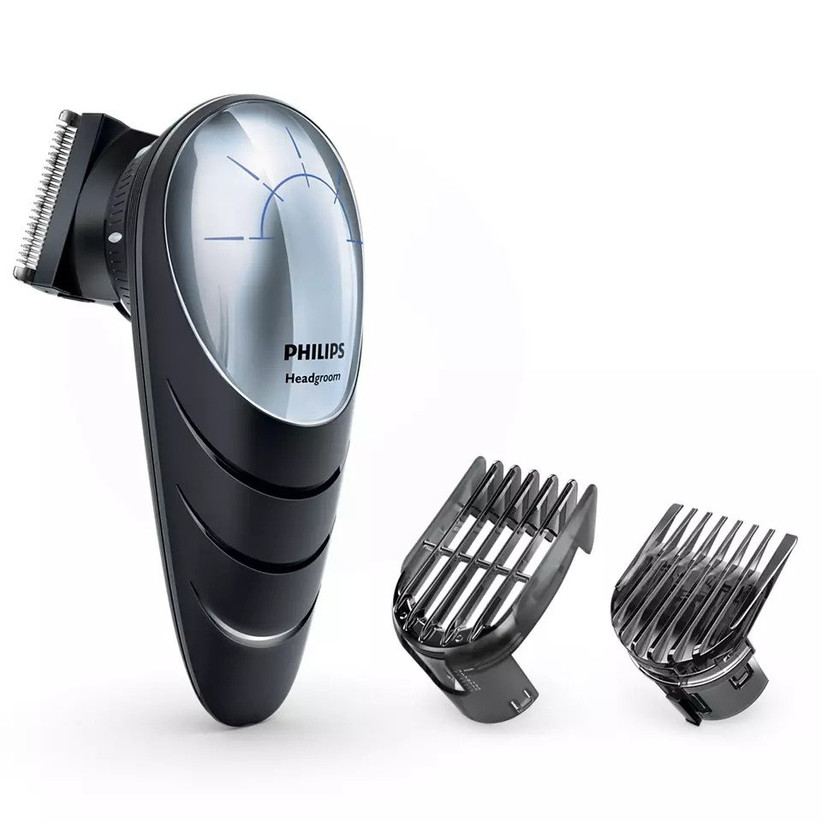 If your partner has decided to go DIY with his hair, make sure he has the best possible tool: the Philips QC5570 clippers. They've been specifically designed for solo haircuts, with a rotating head to get to hard-to-reach areas.
42. Hugo Boss Essentials Brown Leather Bracelet – £59, Goldsmiths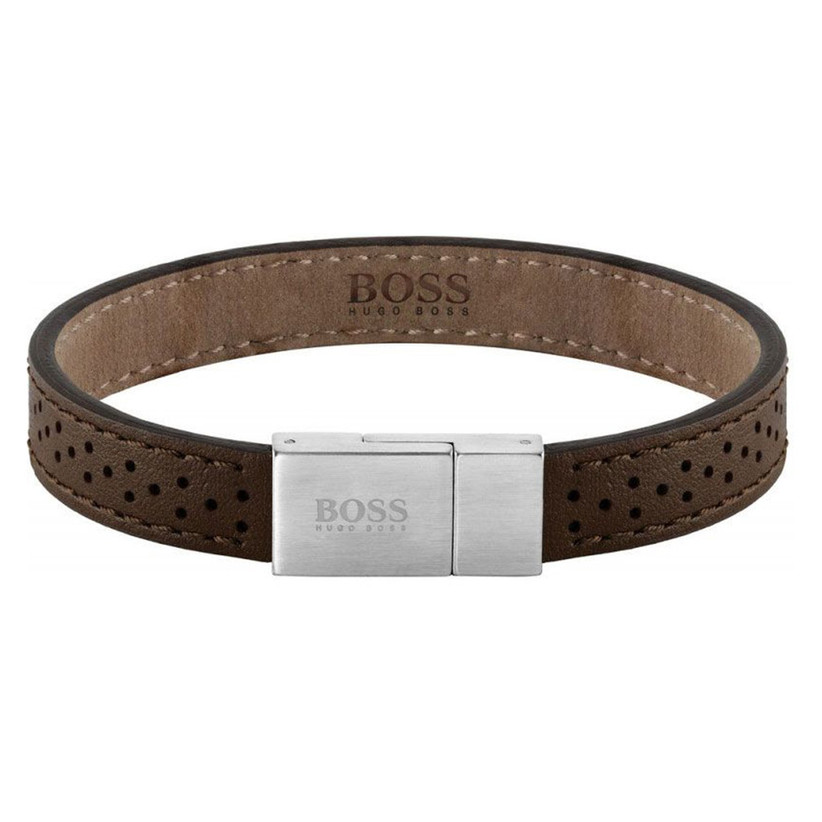 Treat him to some designer jewellery for Valentine's Day with this chic Hugo Boss bracelet. It's an ideal gift for a man who likes his accessories on the subtle side.
READ MORE: Men's Engagement Rings: 27 Stylish Rings to Pop the Question With
43. Merckz '69 Cycling Print – From £40, The Handmade Cyclist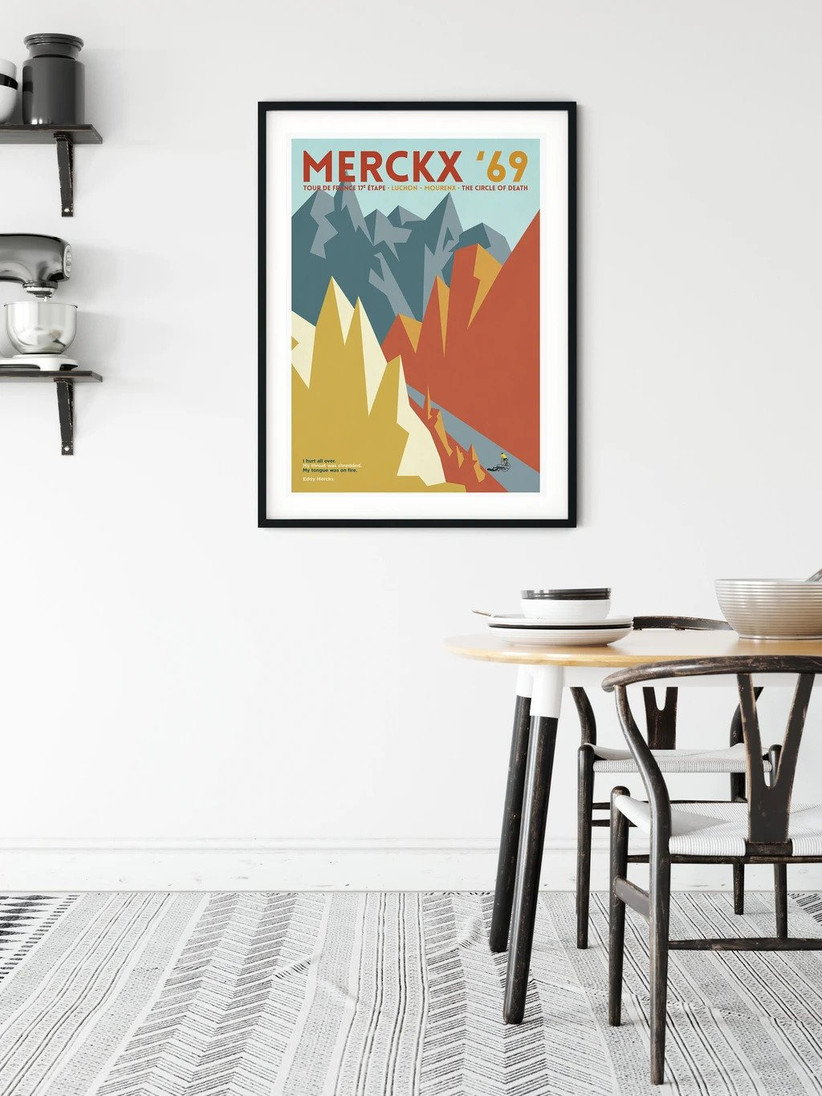 Is your man into cycling? If so, chances are he'll appreciate one of The Handmade Cyclist's very cool cycling prints. They cover a range of routes and tours, as well as a 'nicknames of the peleton' print.
44. Castelli Superleggera 12 Cycling Socks – £17.06, Amazon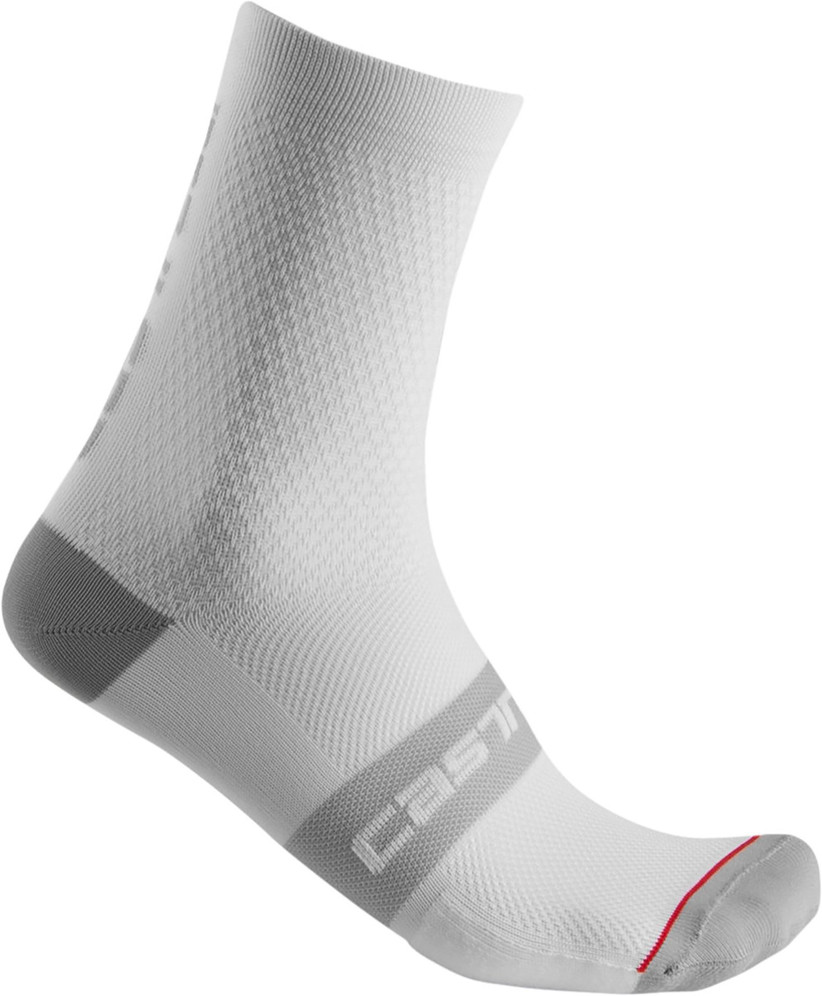 Another gift for the cycling enthusiast in your life: Castelli Socks. We know socks don't seem like a very exciting Valentine's Day gift, but trust us, cyclists love them, and this Castelli design has garnered excellent reviews.
45. Levitating Globe in C-Shape Cradle – £30, Menkind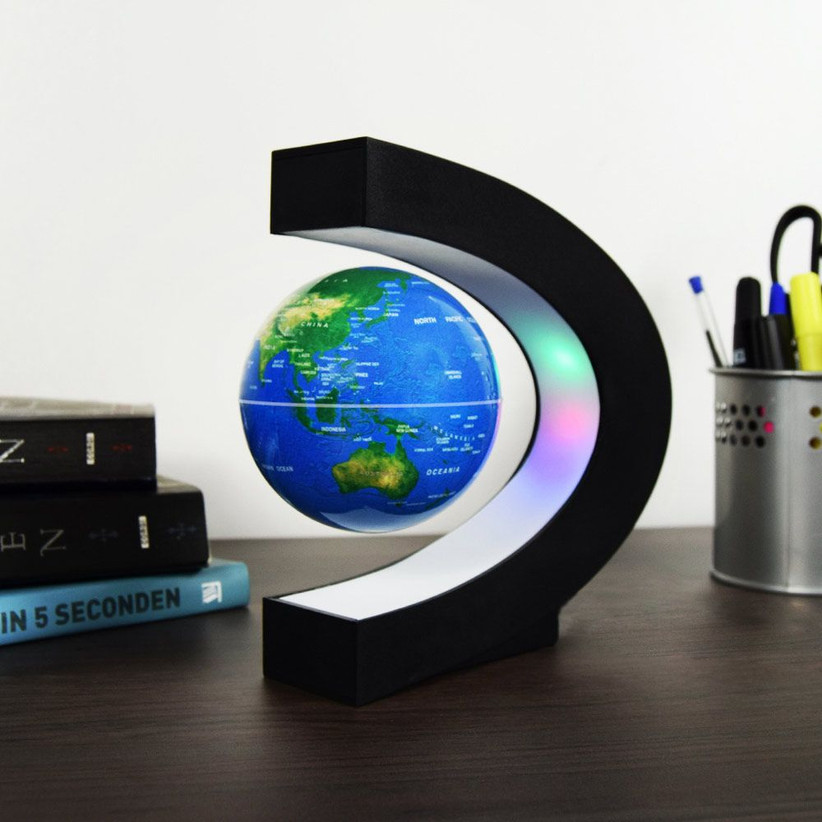 Is there any point to a levitating globe? None whatsoever. It exists under the category of 'cool things to own' - so if your partner is the man who has everything, it's an ideal Valentine's gift. Sometimes a present doesn't need to do anything - it just needs to be cool.
46. Marauder's Map Heat Reactive Footprint Mug – £12.95, The Warner Bros Making of Harry Potter Shop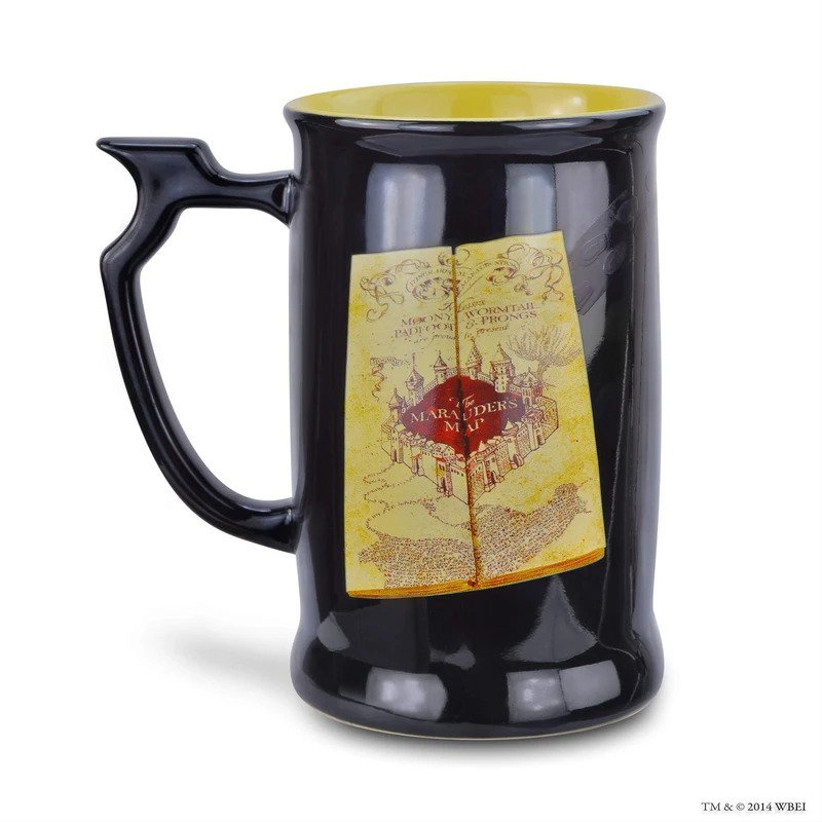 This Marauder's Map mug is a thoughtful gift for anyone with a childhood - or ongoing - love for the Potterverse. When you pour a hot drink into the mug, footprints appear on the map.
READ MORE: 11 Harry Potter Love Quotes That Make Magical Wedding Readings
47. Personalised Whisky Tumbler in Solid Oak – £39.95, Not On the High Street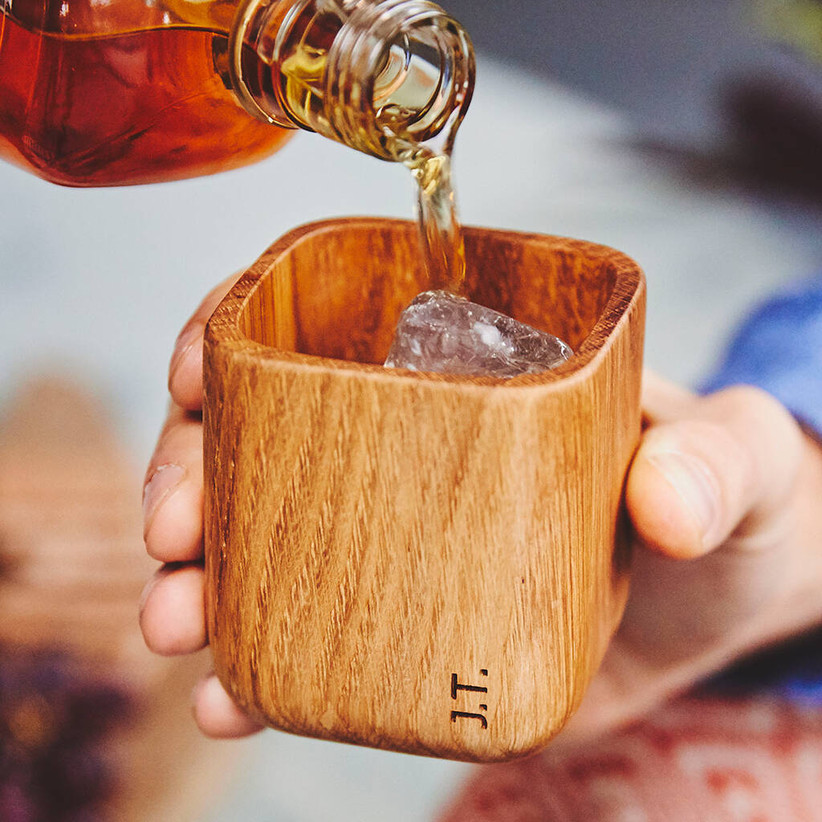 There's something so aesthetically pleasing about this wooden whisky tumbler, from the unexpected material to the rounded edges. It's a sophisticated Valentine's Day keepsake he'll love using.
48. Canvas Weekender Travel Bag – £34.99, Hitched Shop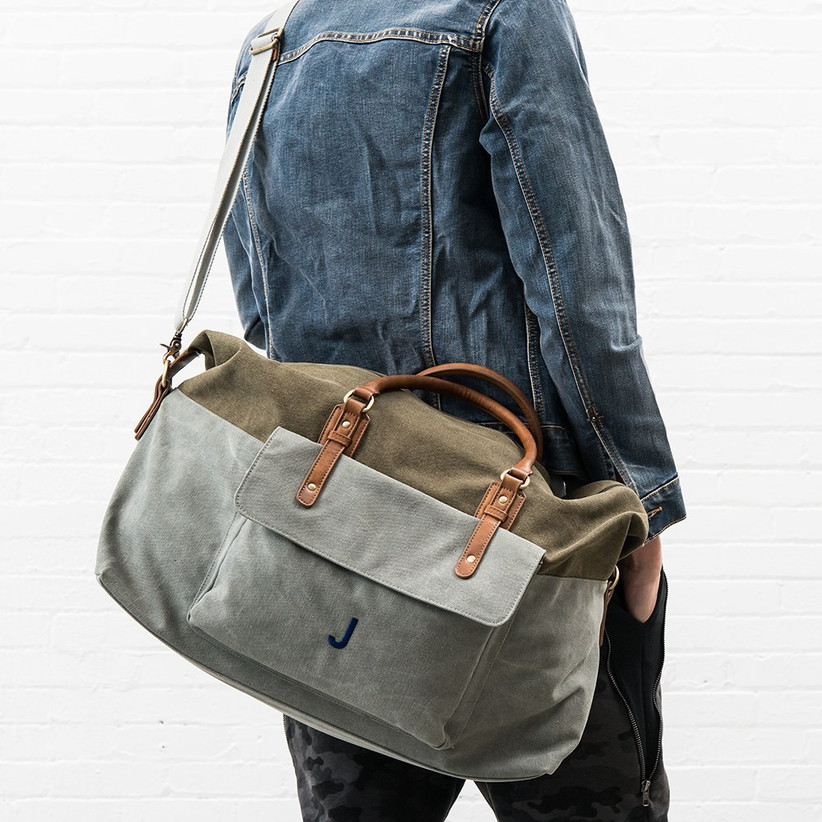 Dreaming of your first romantic weekend away once it's safe to travel? Get him this stylish weekend bag and spend Valentine's Day researching where to go! Our guide to the most romantic hotels in the UK will get you started.
49. Bleu de Chanel Shower Gel – £30, Harvey Nichols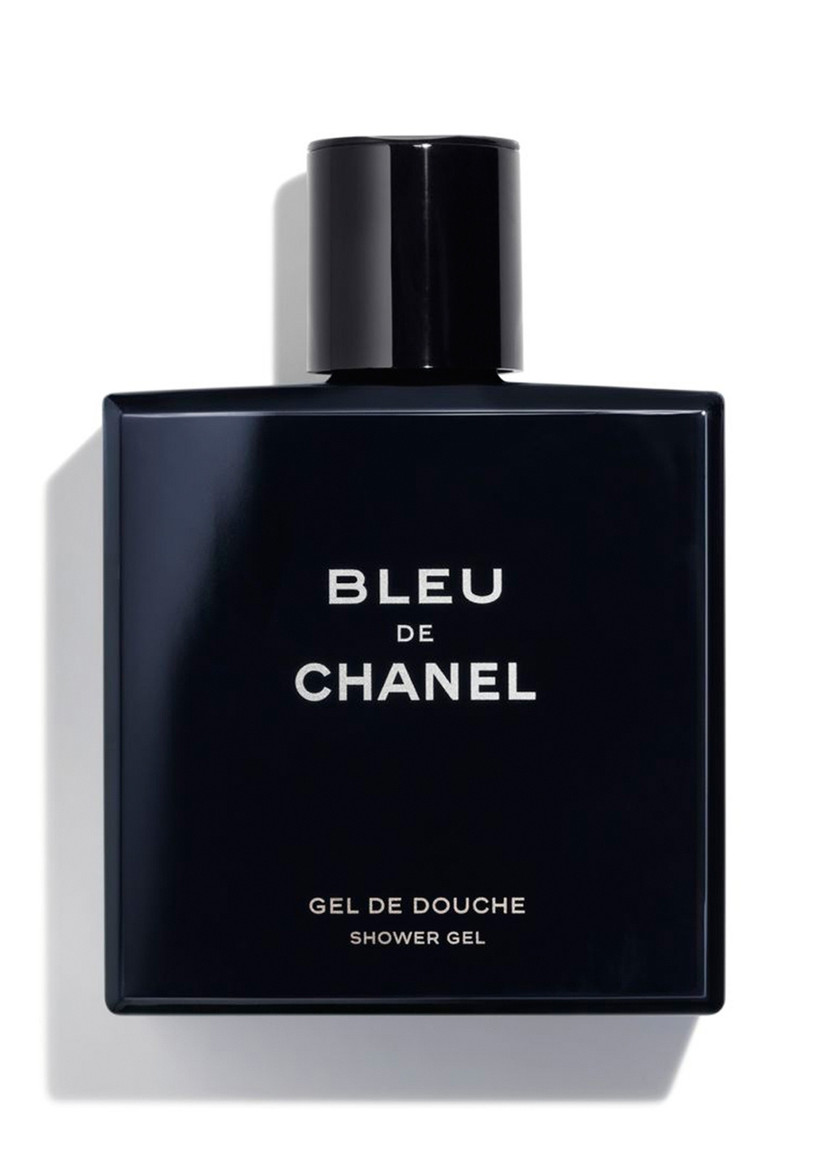 There's something wonderfully indulgent about a designer shower gel, and this Valentine's Day is the perfect time to elevate his shower experience. To really make an impact, it has to be Chanel; specifically, the heavenly Bleu de Chanel, a woody fragrance with a fresh citrus edge.
50. Valentine's Day Gnomes – From £19.99, Etsy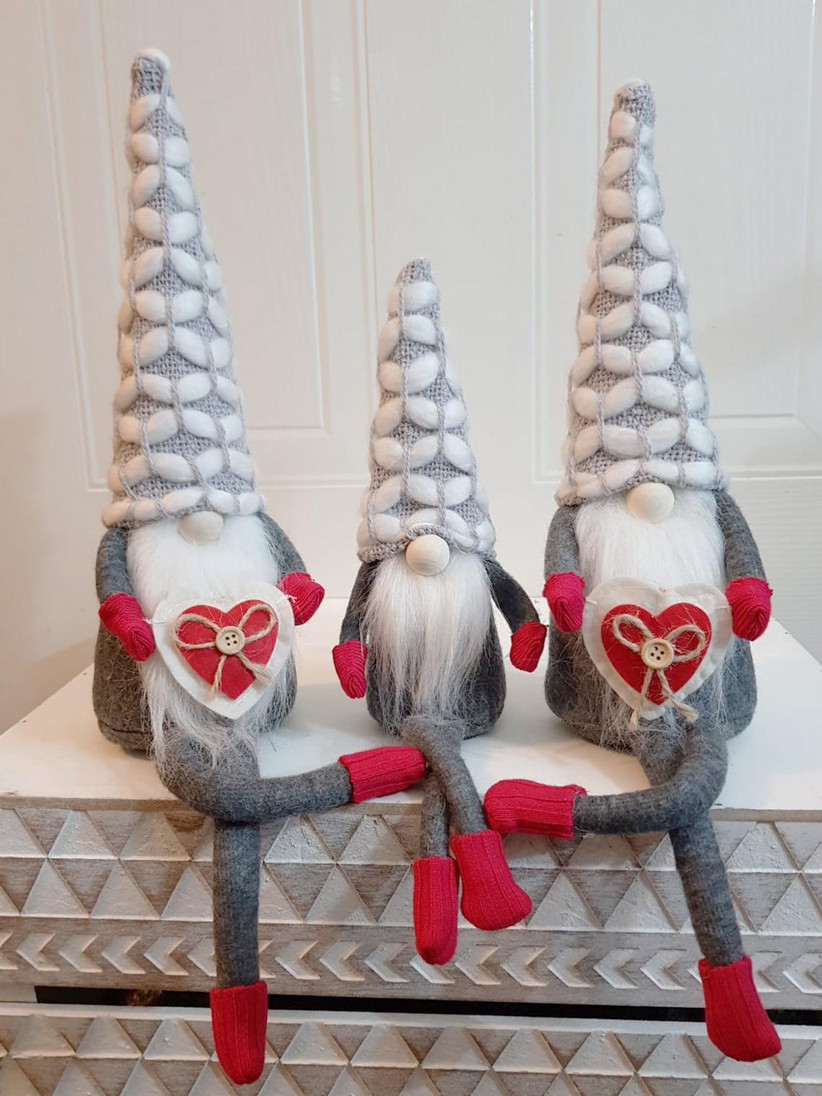 If you didn't get in on the whole 'Christmas gonks' trend last year, it is unlikely you will be thrilled by the news that you can get Valentine's gonks (or that you'll even understand what we're talking about). But if you and your partner love these gnome-esque critters, you're in luck: add the Valentine's versions to your basket and prepare to give your home some more Scandi-gnome vibes.
Keep the romance going by planning your next couple's getaway - we've found the most romantic places in the UK for a hot tub break.