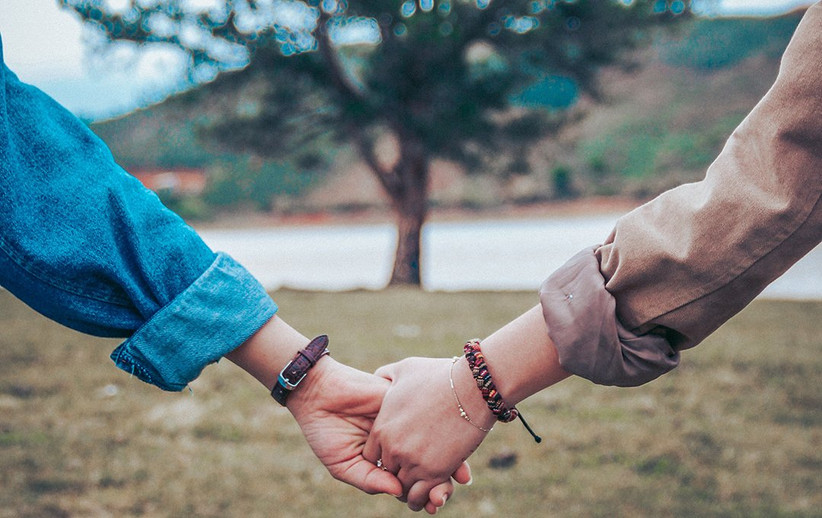 Whether your other half is a full-blown Valentine's Day fan or not 100% convinced on the idea, buying a Valentine's Day gift for him is still a sweet way to remind your partner how much you love him.
Valentine's Day doesn't have to be taken seriously, and it certainly doesn't have to mean spending a fortune. It can just be a thoughtful way to show that you know your partner well and you're thinking of them with a sweet personalised gift or something funny that you know he'll appreciate.
From chocolates and booze to gadgets and video games, we've gathered a selection of the 36 best Valentine's Day gifts for him that are sure to inspire you.
Valentine's Day Gifts for Him: Under £10
1. Love Heart Cookies – £5, Cutter & Squidge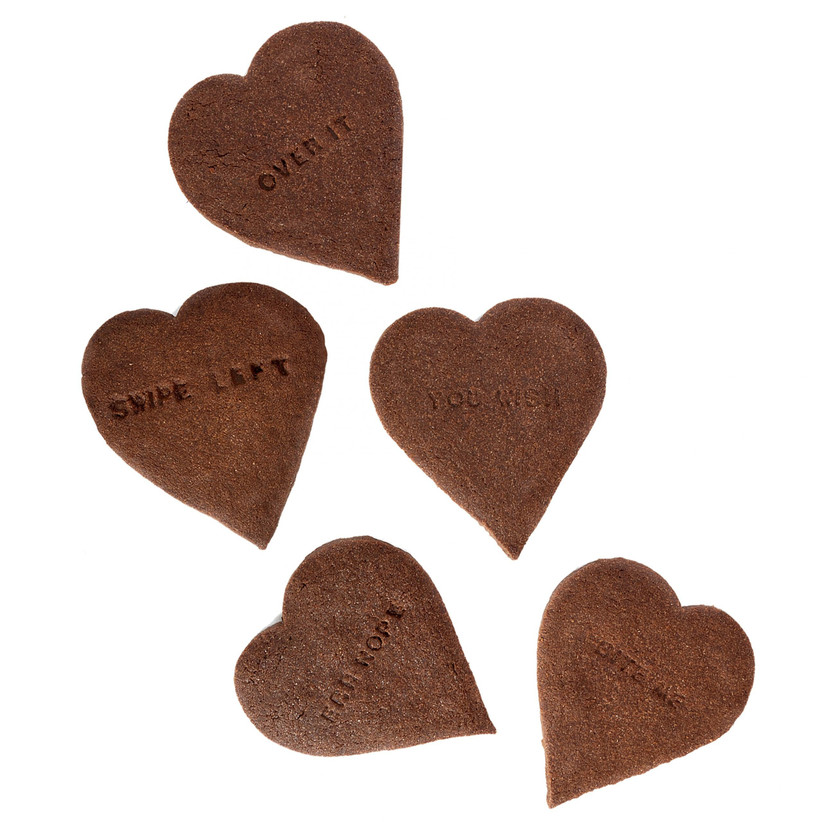 If he hates Valentine's Day but loves a biscuit, you can't go wrong with these tongue-in-cheek cookies. With slogans like 'swipe left' and 'you wish' they're perfect for an anti-Valentine's pressie.
2. I Hate You the Least Book – £6.99, Amazon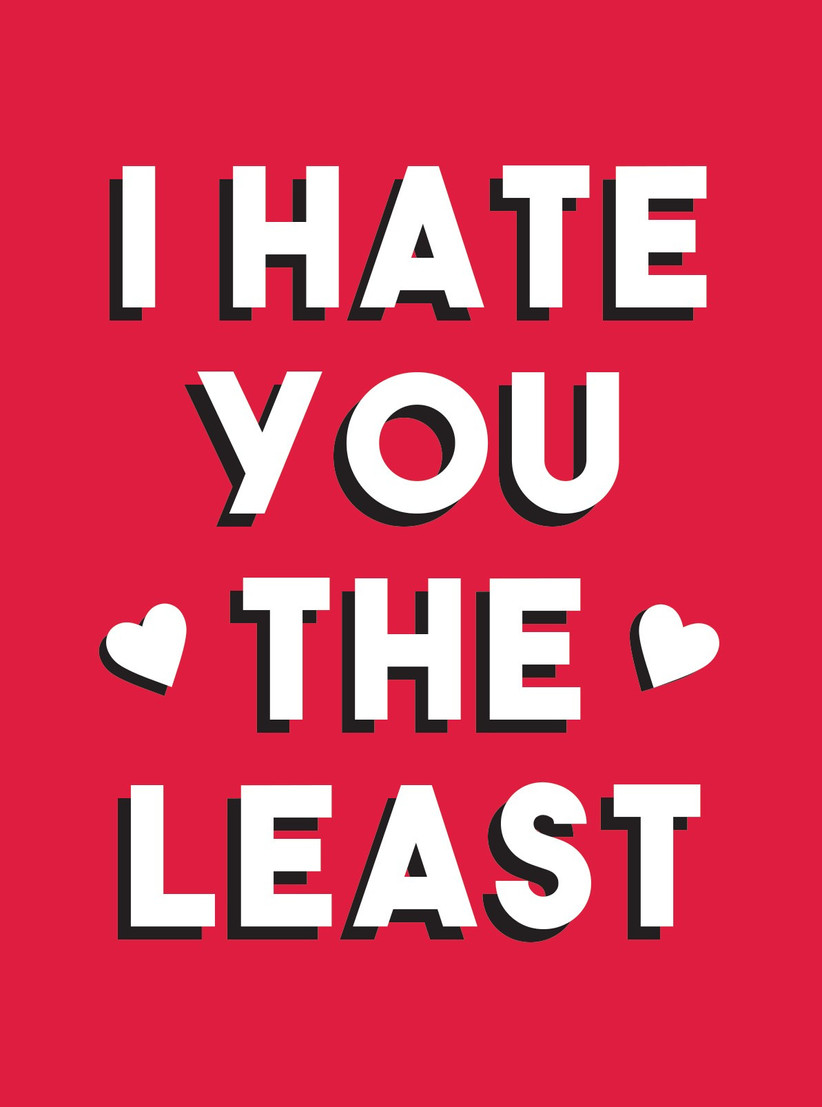 Staying with the sarcastic tone – we love this book which is packed with tongue-in-cheek quips and endearingly honest declarations of lukewarm love.
3. Engraved Lighter – £5, Getting Personal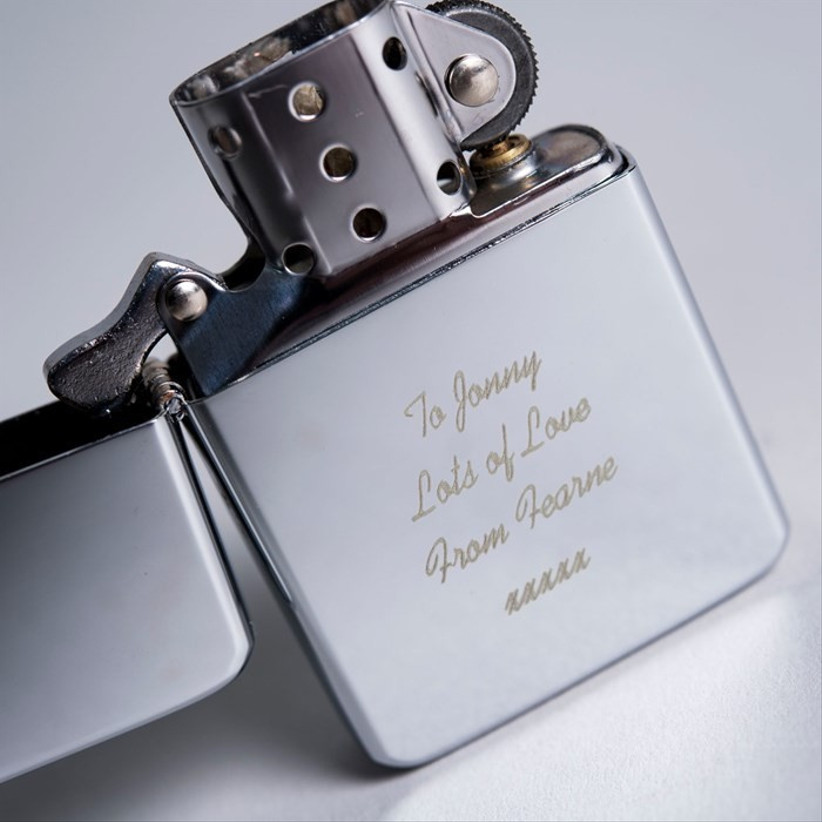 If you're looking for a small gift to show them how much you're thinking of them, this pocket-sized lighter is just that.
4. Whiskey Rockers Glasses – £8.99, I Want One of Those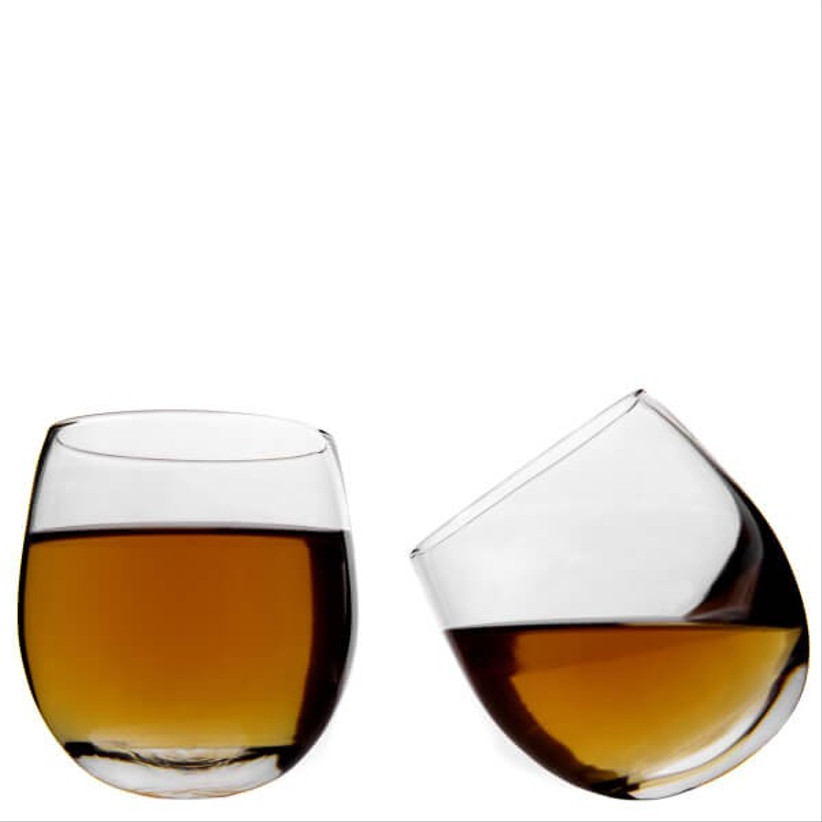 These unique whiskey glasses are designed to be wobbled and spun while you have whiskey in them, but your other half won't spill a drop of the good stuff.
Valentine's Day Gifts for Him: £10-£25
5. Leather Notebook with Ballpoint Pen – From £10, Parker & Co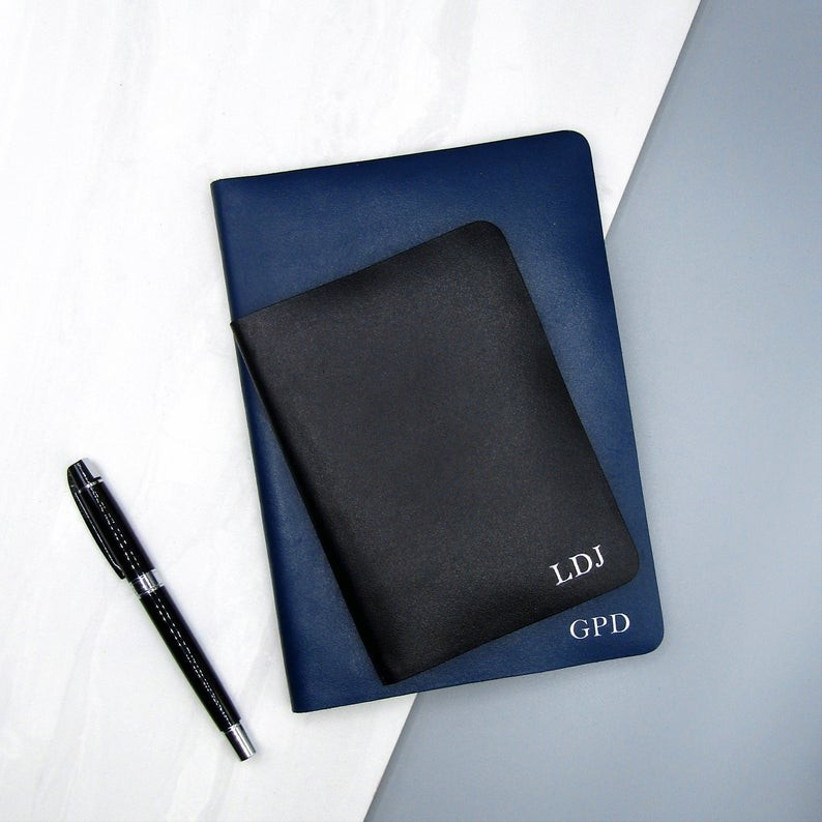 This smart-looking leather notebook, which can be personalised with your other half's initials, is great for their business meetings, or just to write a shopping list!
6. Pac-Man Desktop Arcade – £22.99, PrezzyBox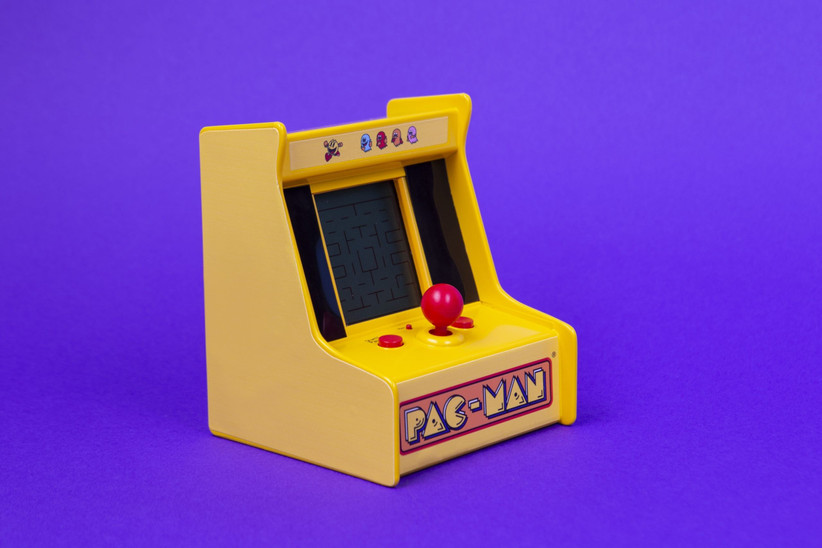 If your man is obsessed with video games then this is perfect for him. The mini fully functional Pac-Man game is ideal for his desk.
7. Red and Pink Boxers – £24, Marks & Spencer

If your man loves a pair of jazzy pants (who doesn't?!) then these boxers will go down a treat. Marks' bright pants come in three vibrant colours so there's a pair to suit your other half.
8. Valentine's Marmite Jar – £11.99, PrezzyBox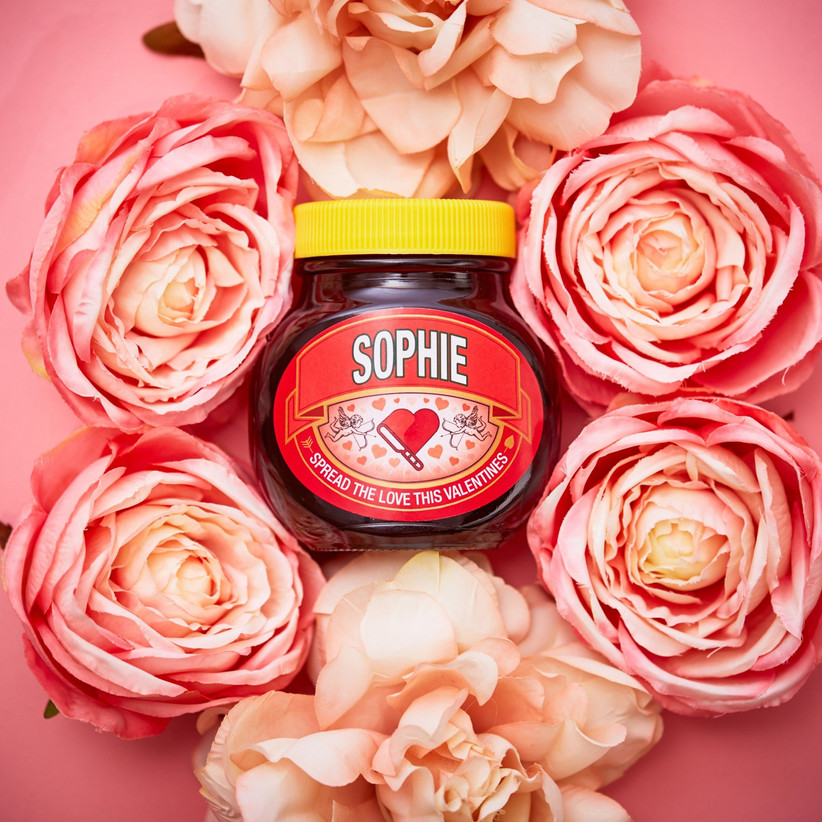 Love it or hate it, you have to admit that this personalised marmite jar is pretty cool. The marmite can help him spread the love this Valentine's Day.
9. Personalised Art Print – From £22, Fy!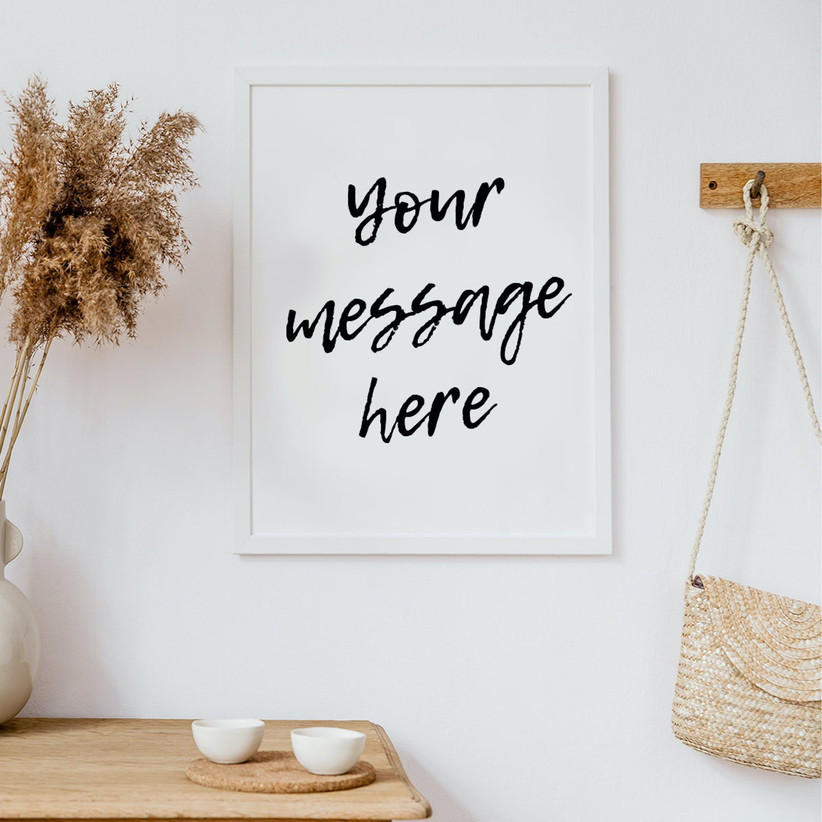 Feel like telling them something cheesy or humorous on this wall art? These personalised prints are perfect for showing how you feel.
10. Three Cheese Tray – £19.50, Spicers of Hythe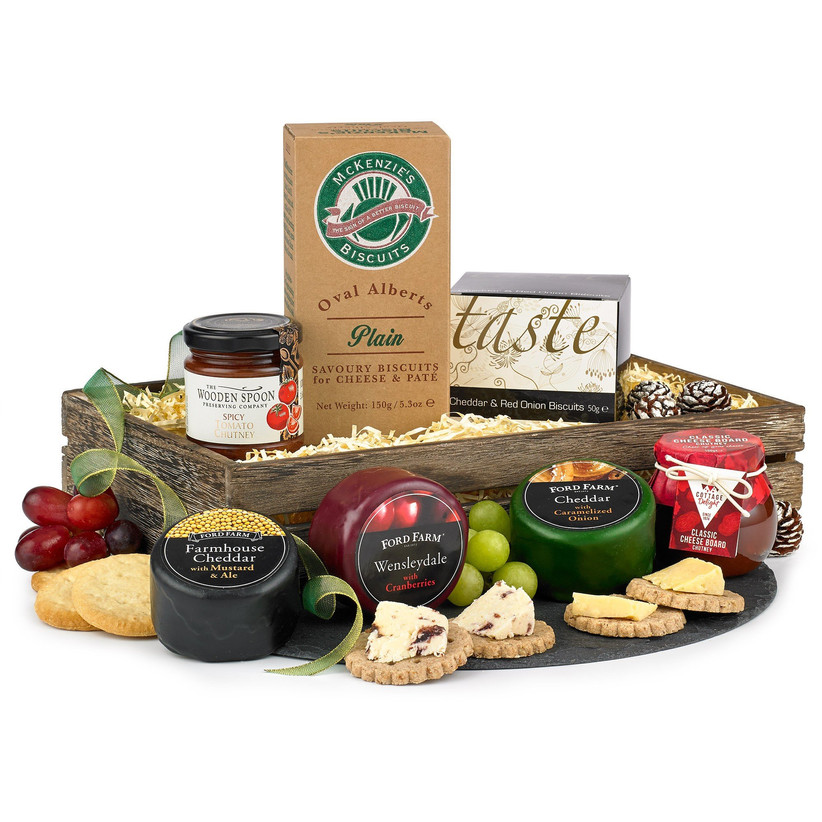 Is he a cheddar lover? If so, this cheese hamper is ideal – with cheeses including Ale & Mustard Seed Cheddar and a cranberry-infused Wensleydale, plus chutneys and red onion biscuits. Yum!
11. Personalised Toblerone Bar – 12.99, Prezzybox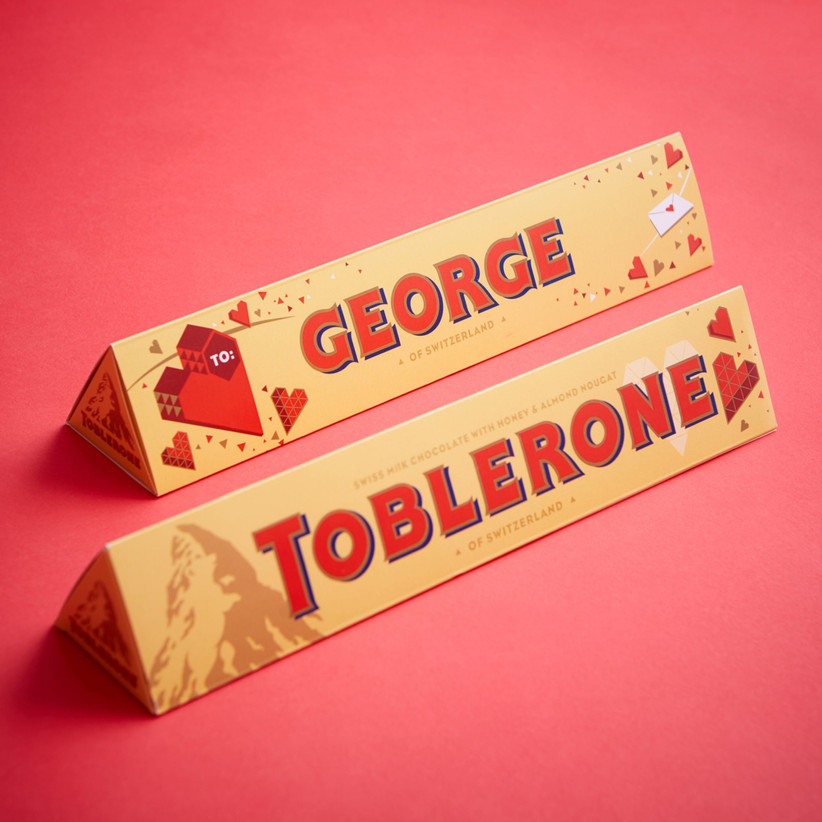 This Toblerone bar is perfect if your man is a chocoholic – let's hope he shares it with you.
12. Kopparberg Premium Strawberry and Lime Gin – £22, Tesco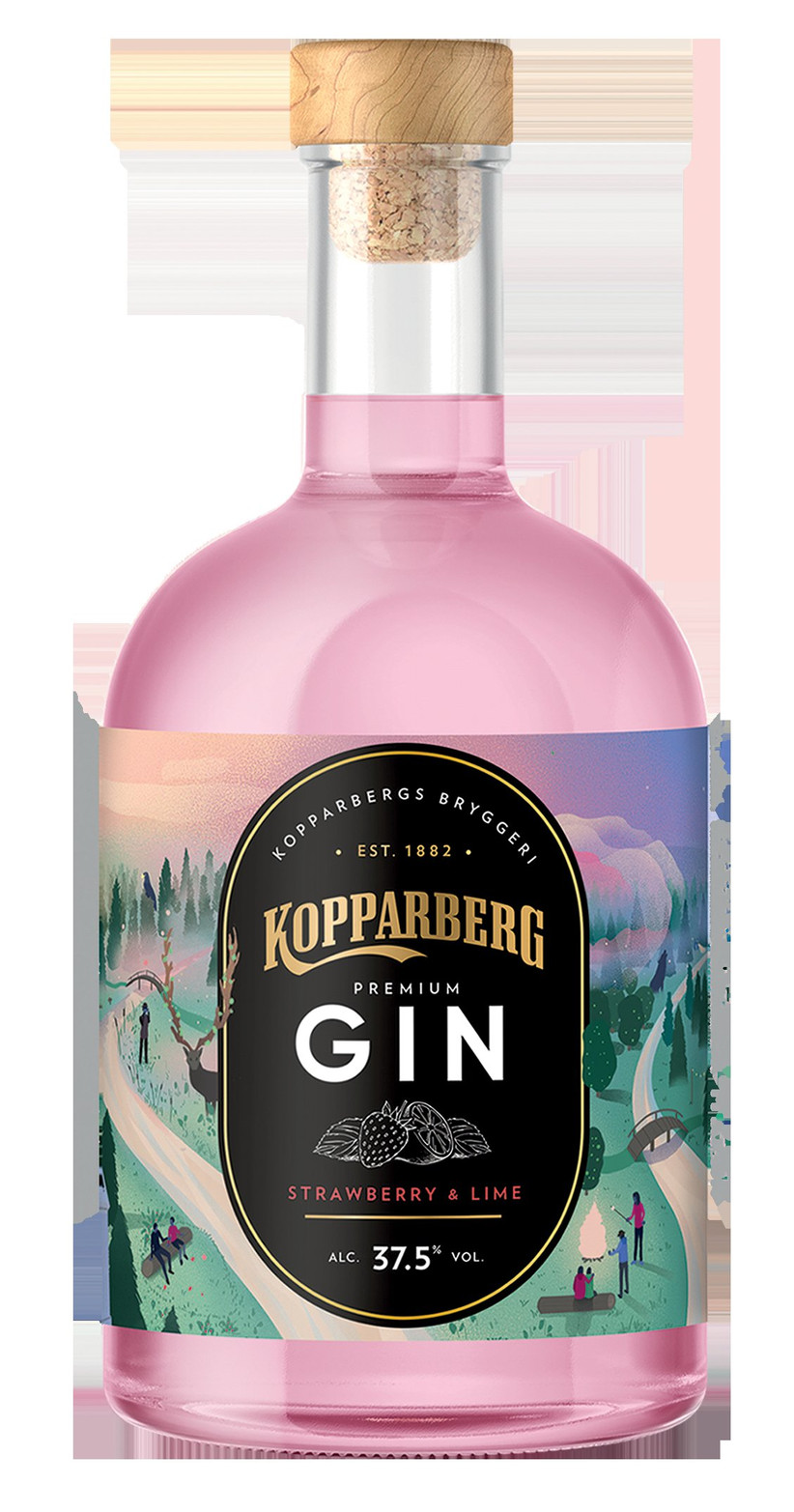 If your partner loves Kopparberg's strawberry cider then he'll go crazy for this strawberry and lime-flavoured gin.
Valentine's Day Gifts for Him: £25-£50
13. Personalised Signpost Ceramic Tile – £32, The Drifting Bear Company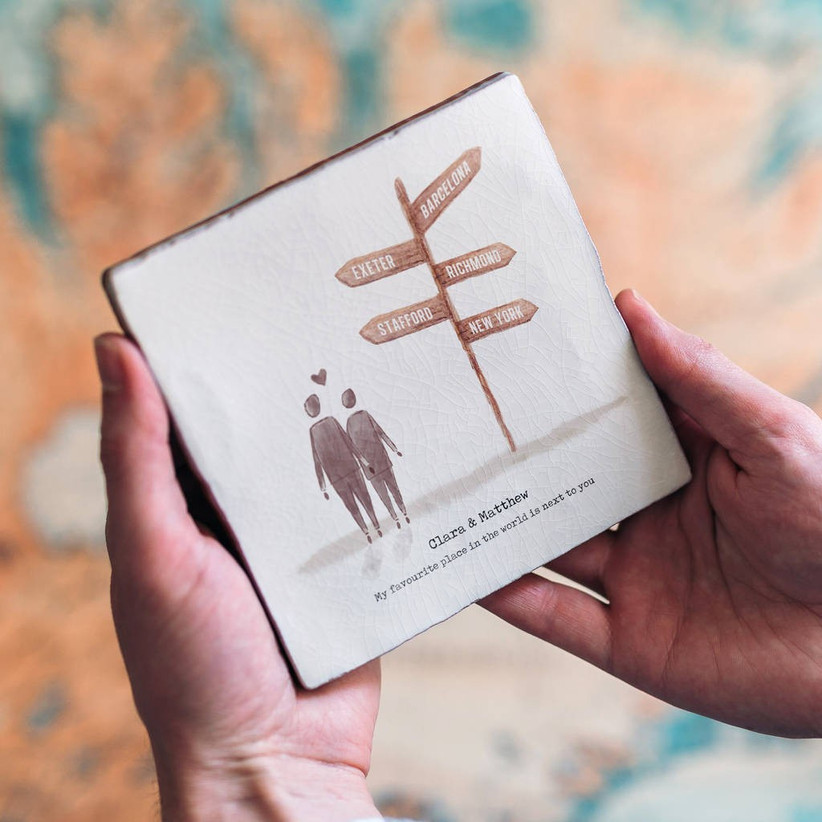 This very sweet ceramic tile shows your journey together, without being overly lovey-dovey. He'll love the sentiment.
14. Love Heart Mugs – £25, Sophia Victoria Joy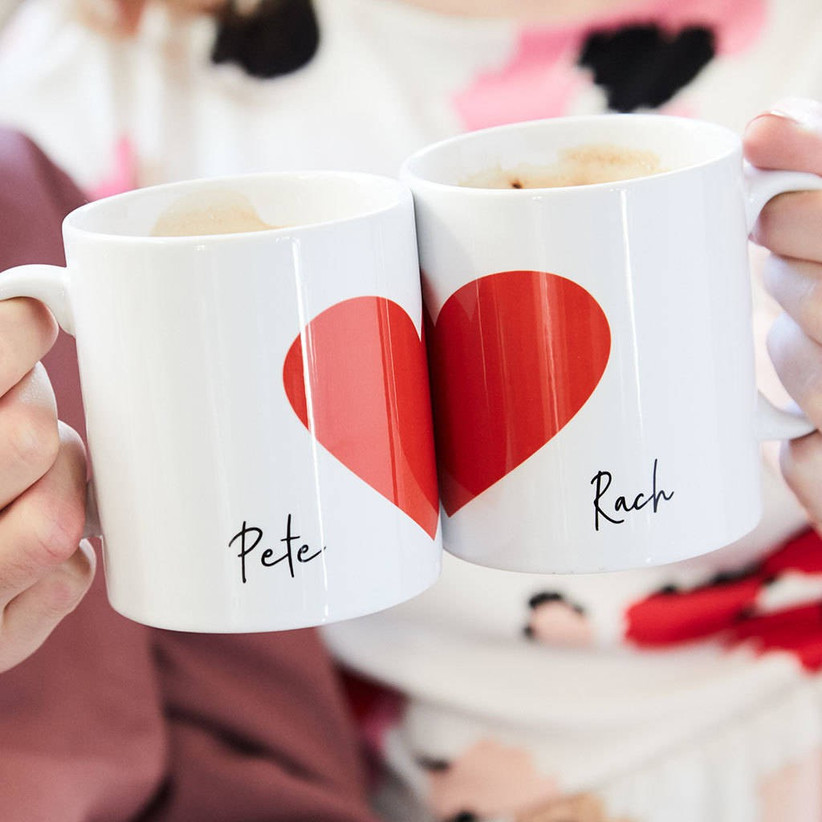 These super sweet mugs will show him just how much you love him, especially if you make him a cuppa in it every morning.
15. Best of British Beer Pub Gift Box – £22.95, Best of British Beer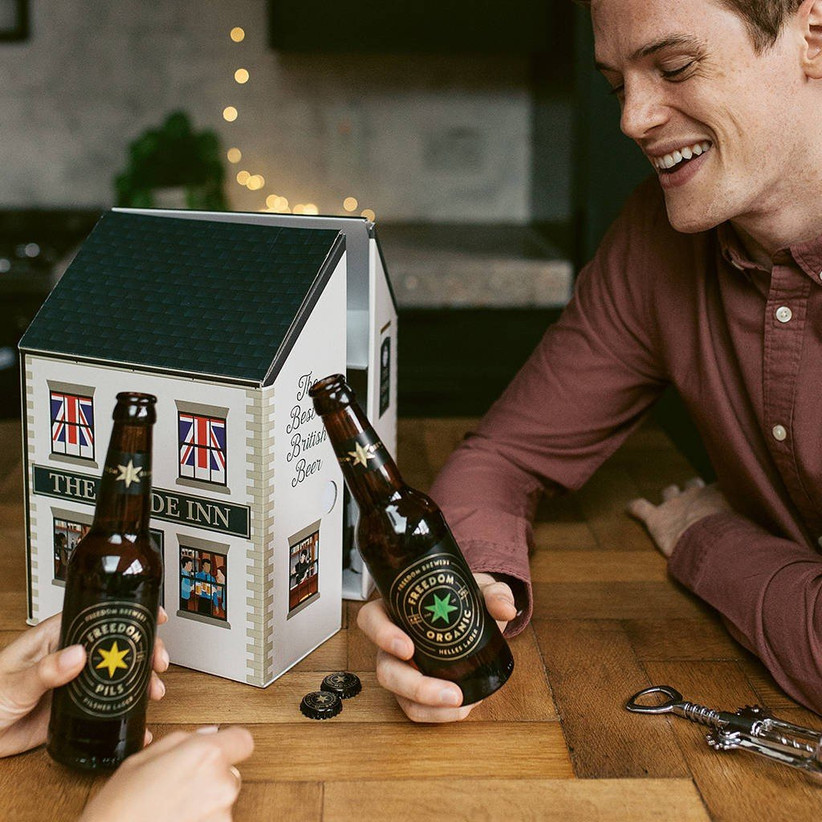 If your man loves a beer then this has to be the best Valentine's Day gift for him. The beer box contains four craft beers, plus everything you need to recreate that pub at home experience – including a pub quiz, tasting notes and beer mats.
16. Thomas Shelby Shave Kit – £48, Murdock London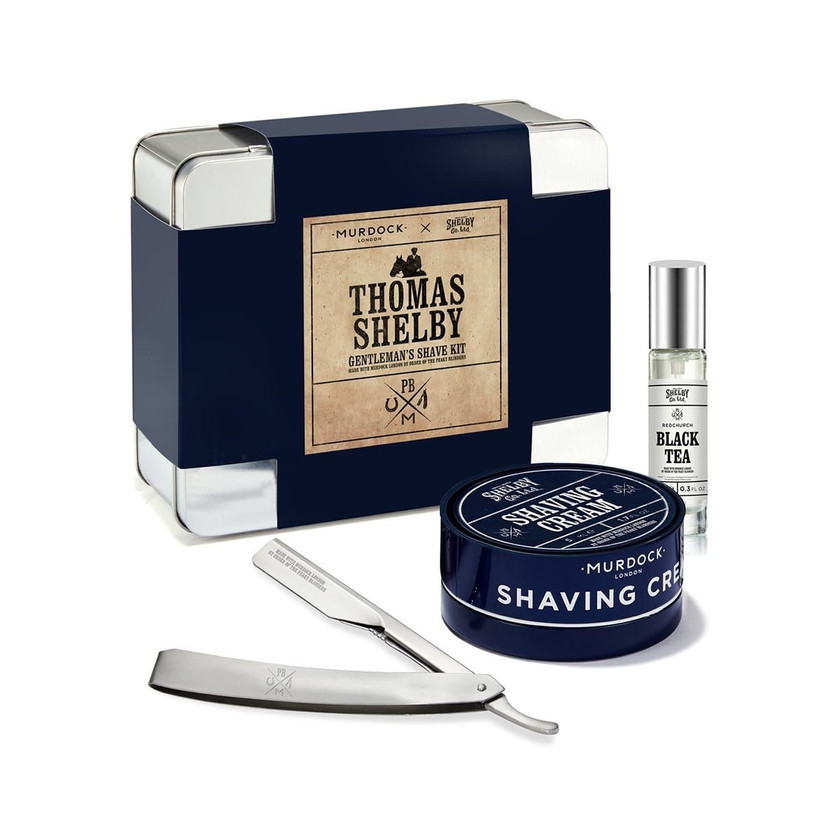 This special edition Peaky Blinders grooming kit includes a sharp steel razor, shaving cream and a black tea cologne spray – perfect if he's a fan of the show and wants to channel his inner Tommy!
17. Men's Slogan Apron – £28, Clouds and Currents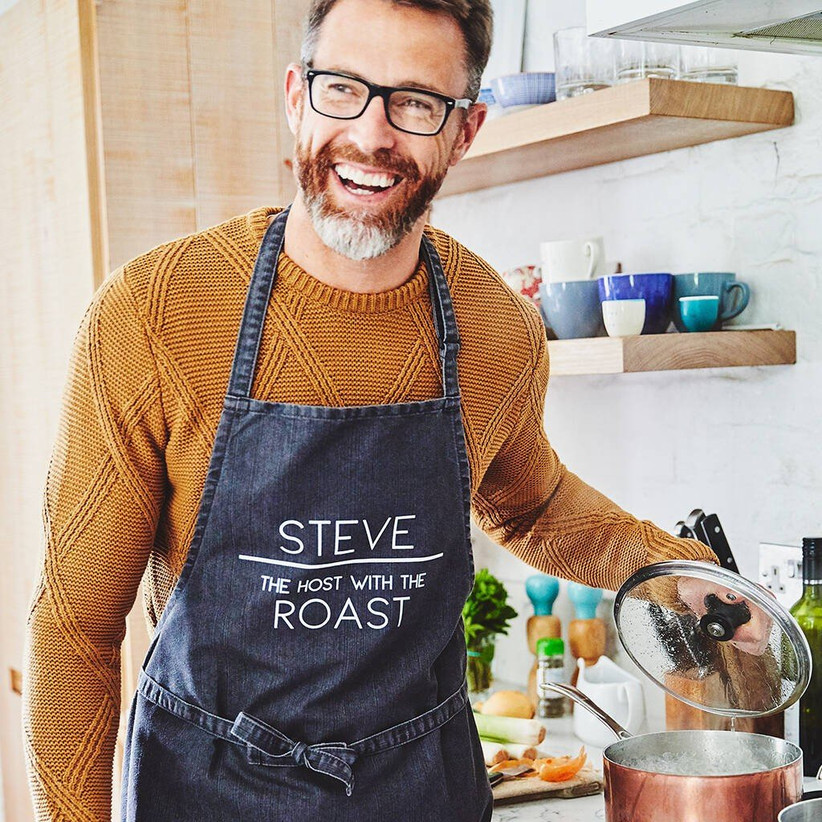 If he loves to be in the kitchen, this Valentine's Day gift is ideal for him. The denim personalised apron can also include a slogan of your choice.
18. Valentine's Evening Cruise with Brockmans Gin – £39pp, City Cruises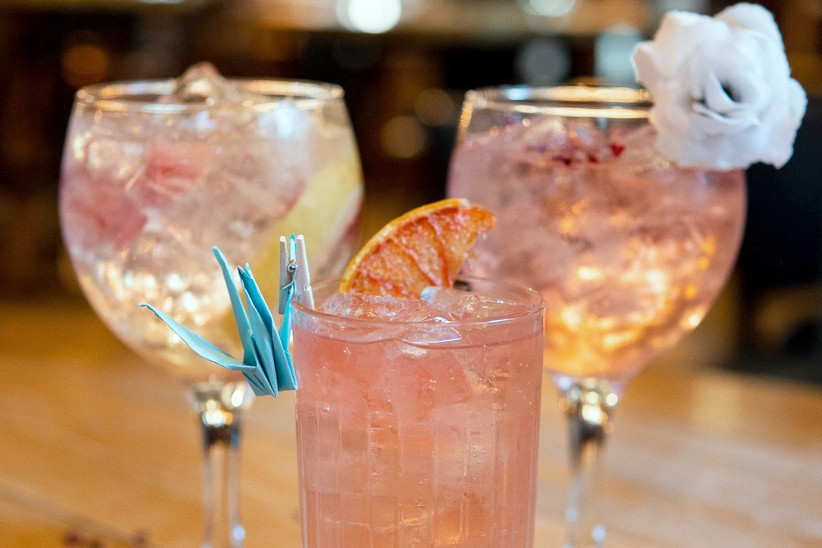 Two hours of gin while you cruise down the Thames – what's not to love? The gin cruise starts with a welcome gin & tonic before you venture to the pop-up bar selling Brockmans Gin.
19. Personalised Initials Heart Chopping Board – £34.95, That's Nice That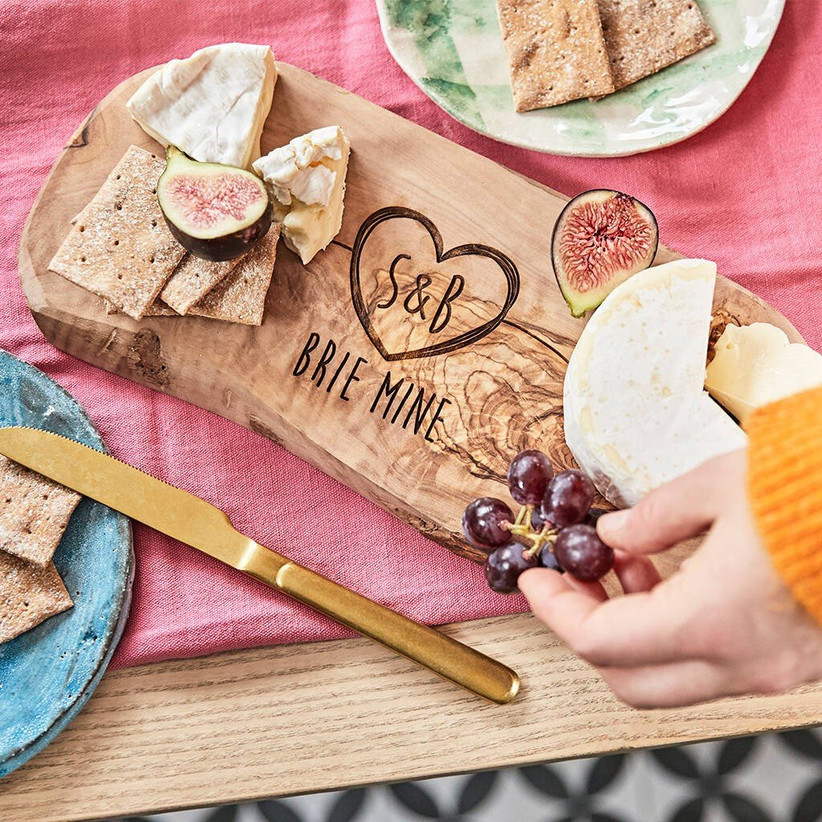 A great Valentine's Day gift for him if you've already opted for the cheese hamper. Plus every time he cuts his cheese on this personalised board he'll be reminded that you want to 'Brie' his. (Sorry.)
20. Cordless Waterproof Hair Clipper Kit – 24.99, Amazon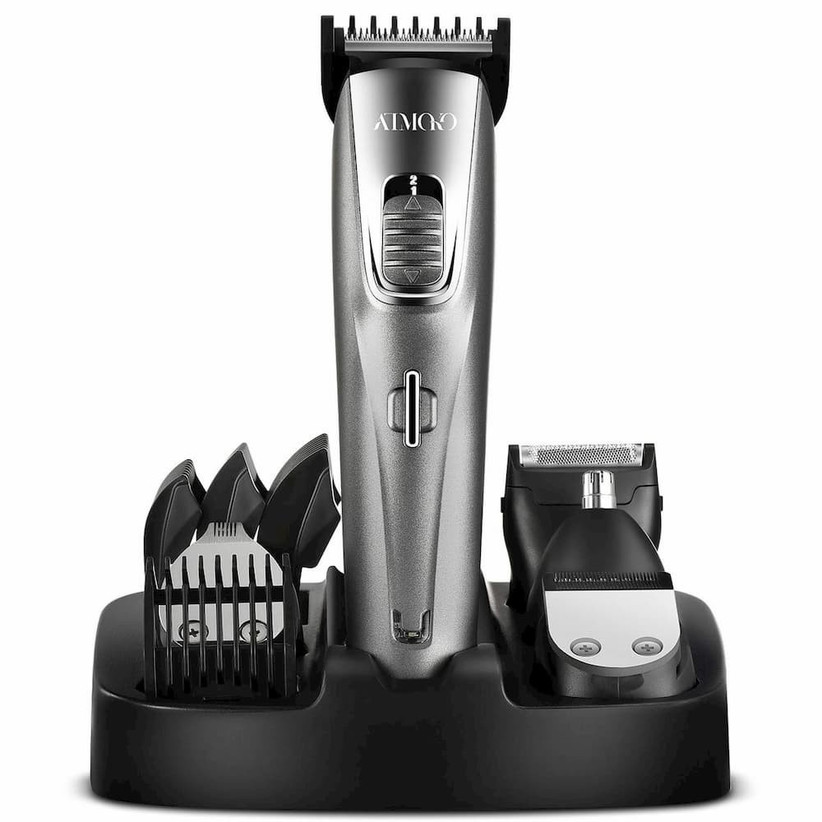 Whether he likes to be clean-shaven or trim his beard every morning, this cordless clipper kit is a handy little gift.
21. Personalised Photo Keepsake Box – £40, Clouds and Currents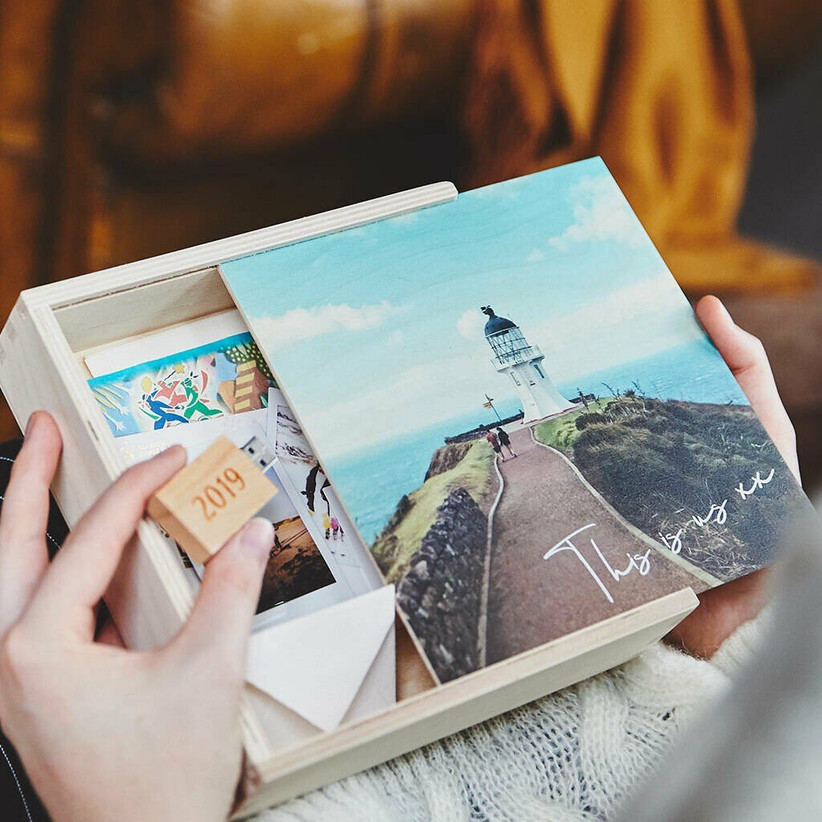 This keepsake box is a great idea if you've kept some photos and memories of your relationship over the years. Pictures, shells, tickets and wrist bands are all great mementos.
22. Diplomatico Chocolate Tasting Gift Set – £49.95, The Whisky Exchange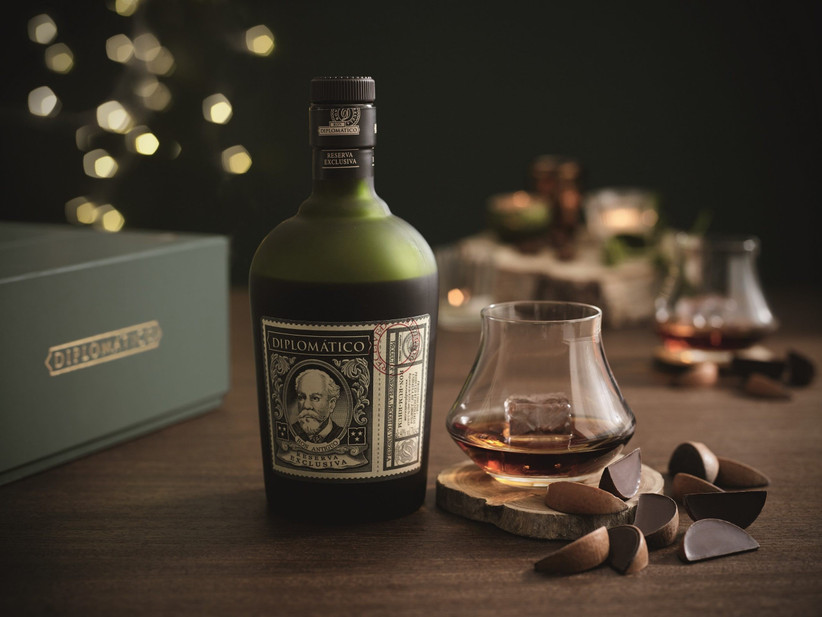 Rum and chocolate is always a great combination, so he'll love this gift set with Diplomatico rum and Venezuelan dark chocolate orange segments from top chocolatier Paul A. Young.
23. Guess 1981 Los Angeles – £32, The Fragrance Shop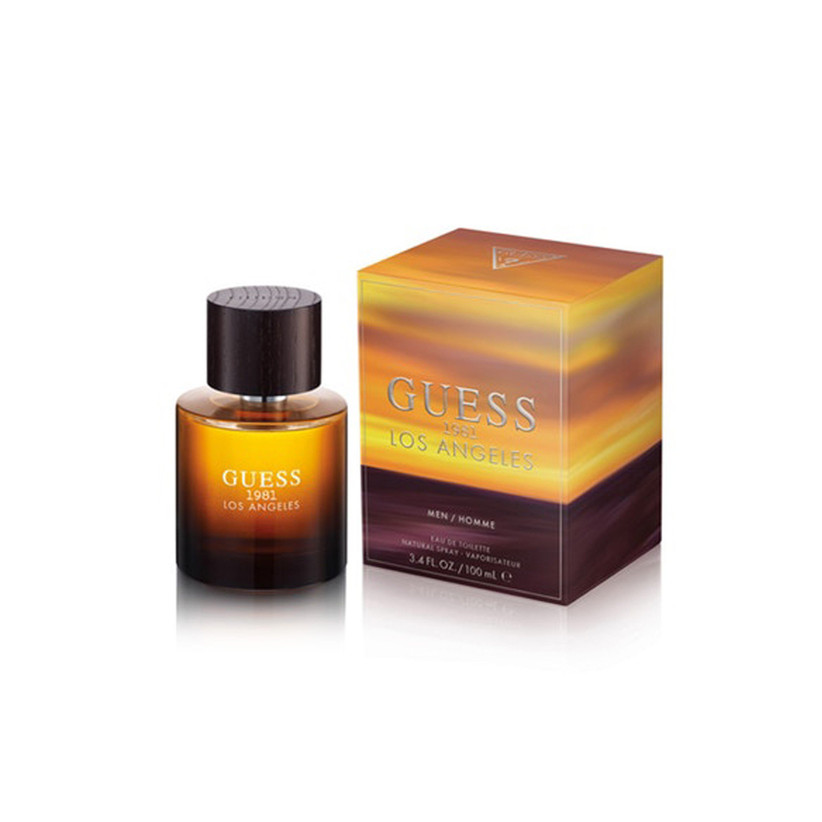 This musky smelling aftershave is known to capture the scent of Los Angeles, but we love the warm tones to it – a perfect winter smell.
24. Solid Oak Watch Stand  – £40, A Place for Everything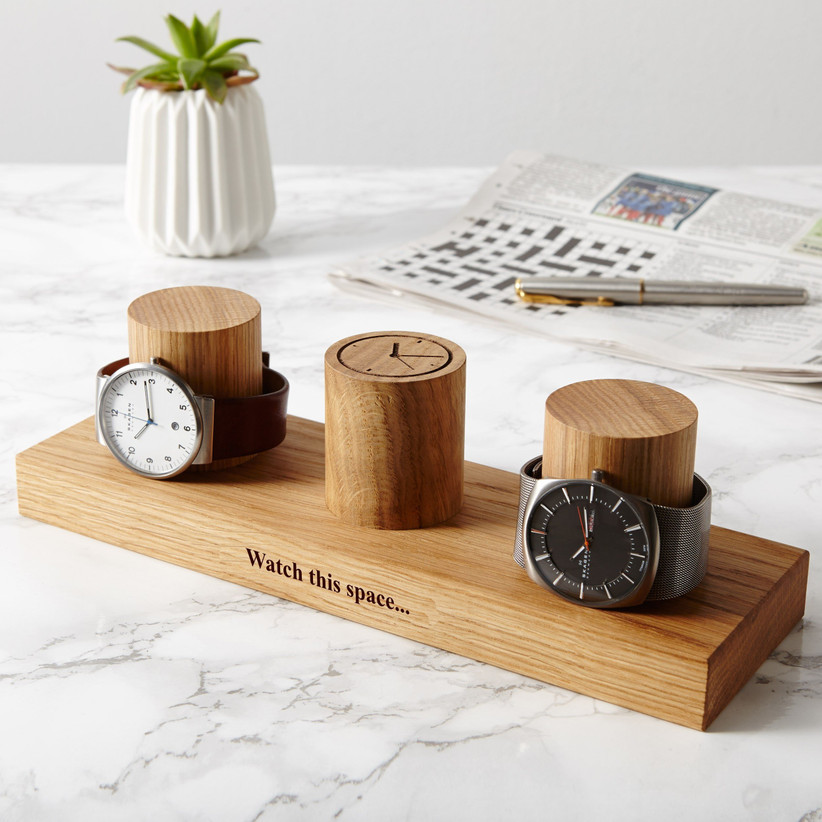 If your man has a lot of watches then this watch stand is a great present, allowing him to store them where he can see them.
Valentine's Day Gifts for Him: £50-£75
25. Wooden Record Player – £54.99, Amazon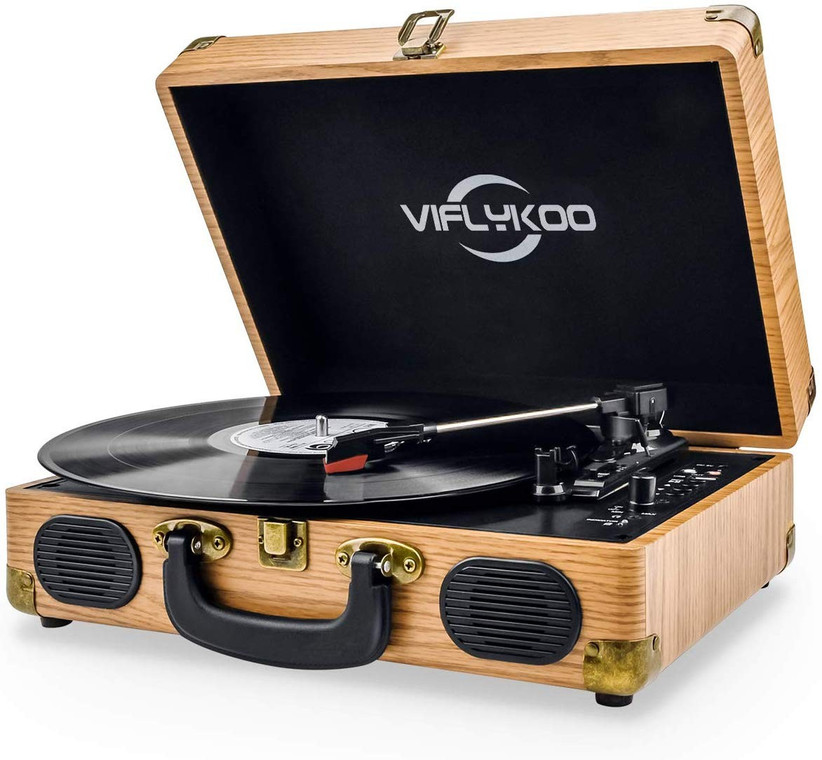 We love this quirky vinyl player inside what looks like a suitcase. If he loves his music he'll be blown away by this.
26. Personalised Italian Leather Card Holder – £55, Maxwell Scott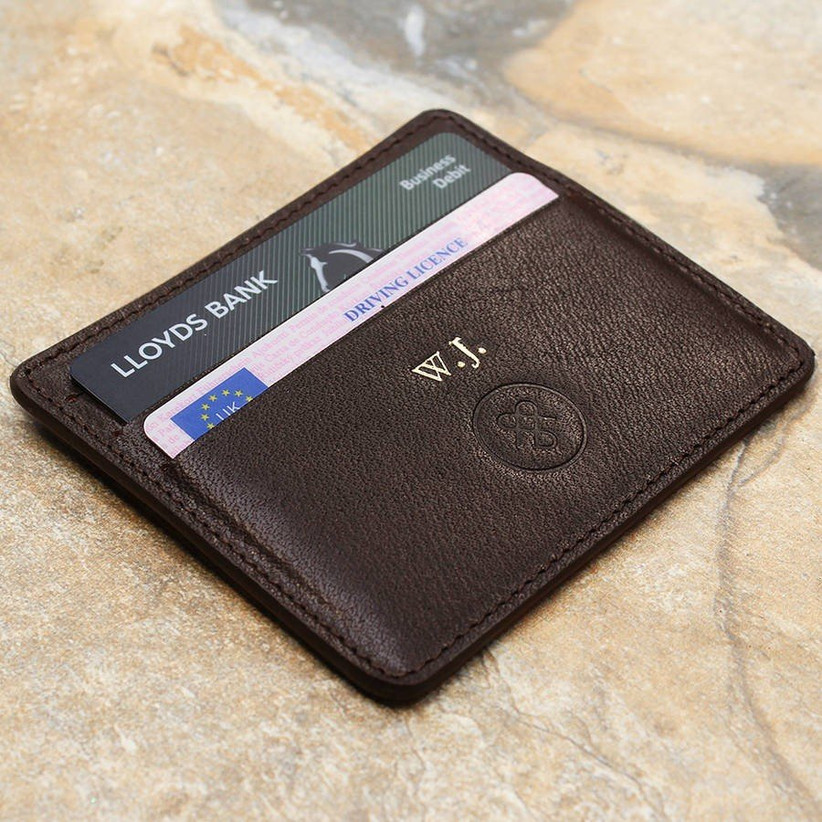 This fashionable leather cardholder is bound to go down well with your other half. Made with Italian leather it can also be personalised with their initials. We love it!
27. Cocktail Set – £68, Forest & Co
If your man loves a cocktail or two he'll be super impressed with this cocktail set, which includes a cocktail shaker and stirrer.
28. Solid Silver Rugby Ball Cufflinks – £65, Hersey Silversmiths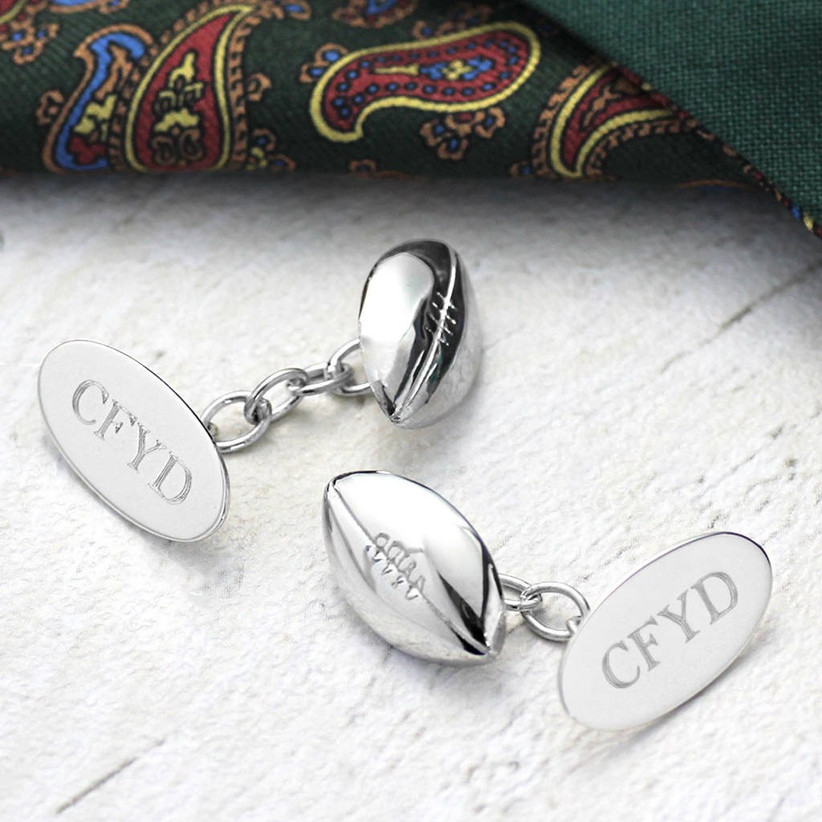 If your guy is a rugby fan then these silver rugby ball cufflinks are ideal for him.
Valentine's Day Gifts for Him: £75-£100
29. Freestanding Punchbag – £79.95, Mirafit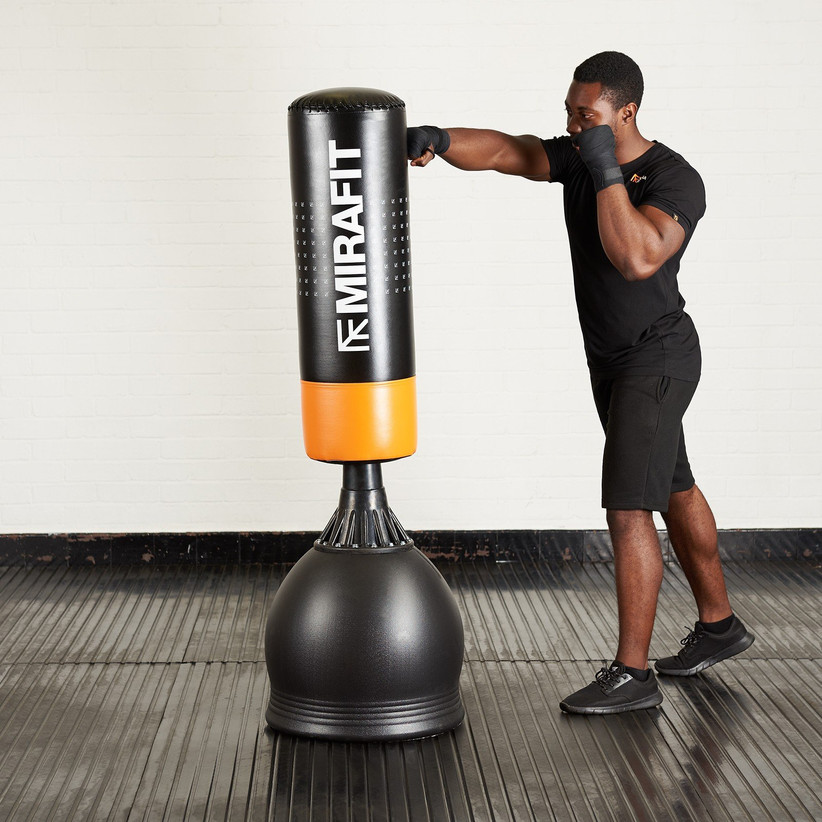 If your hubby likes to throw a few punches in the gym then this freestanding punch bag is a great gift idea. Simply fill the base with water or sand and get punching!
30. English Vineyard Tour – From £99, Grape and Grain Tours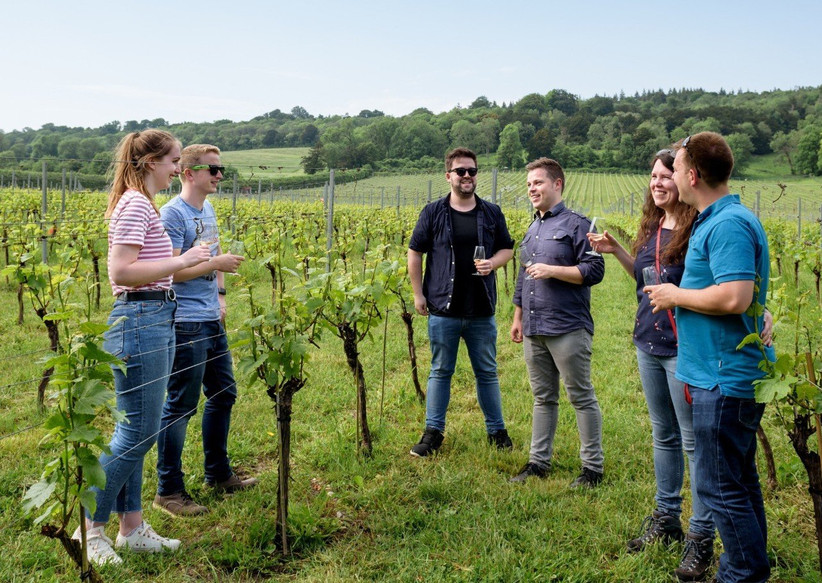 This is a unique one, especially for wine lovers. Take to the English countryside for an education on how English wine is made at local vineyards in Surrey, Hampshire or Oxfordshire, before having a chance to sample some of it.
31. Blueberry Pyjama Trouser Set – £100, Piglet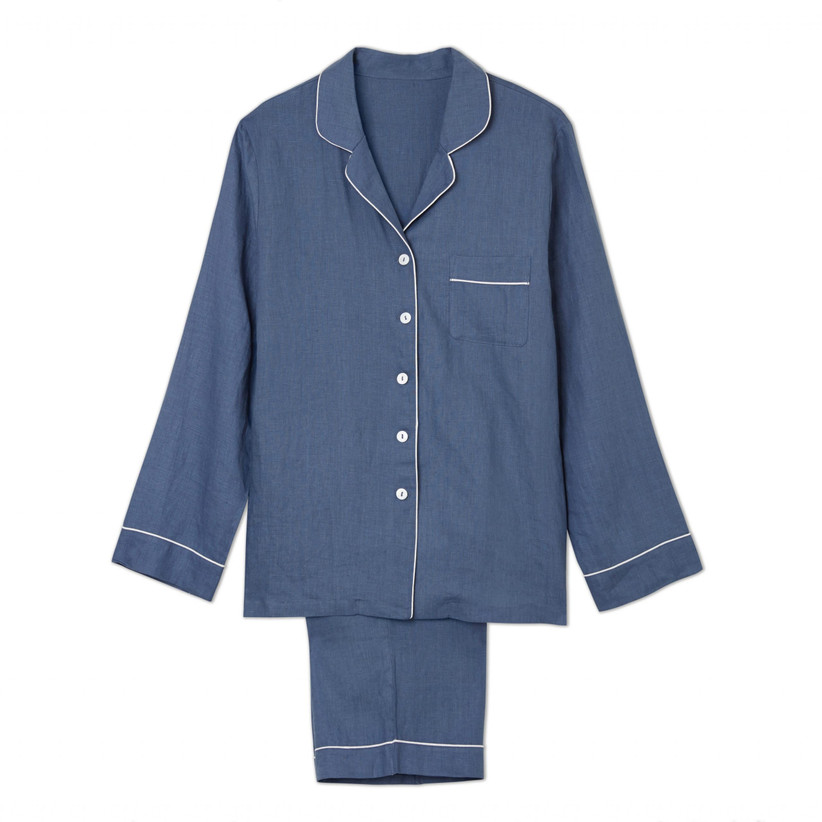 These gorgeous blueberry PJs, made from 100 percent natural stonewashed flax, have an elasticated waistband, drawstring and white pearl buttons – perfect for lounging around the house on a Sunday.
Valentine's Day Gifts for Him: £100-£150
32. Men's Signature Watch – £109.99, Accurist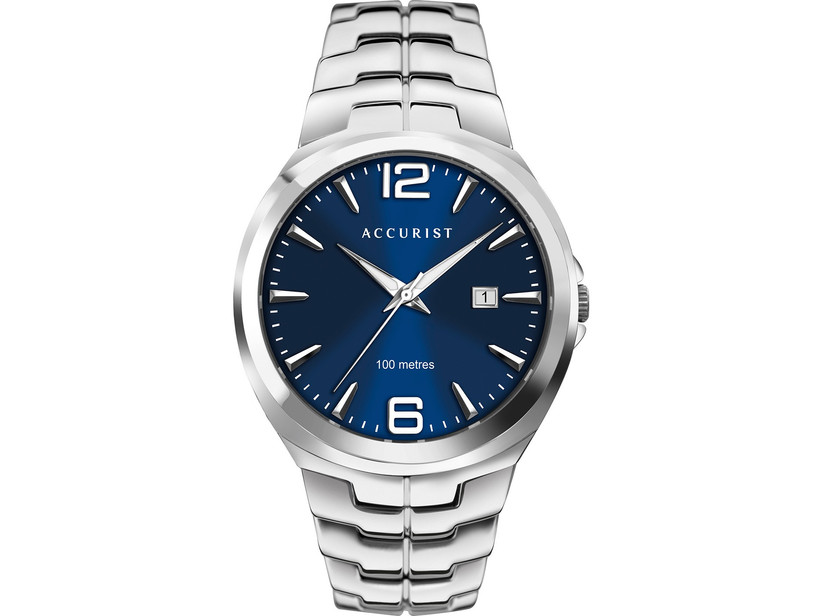 This solid stainless steel signature watch, with a dark blue clock, will look great on your partner's wrist, whatever the time of day.
33. Track Day Experience for Two – £115, Track Days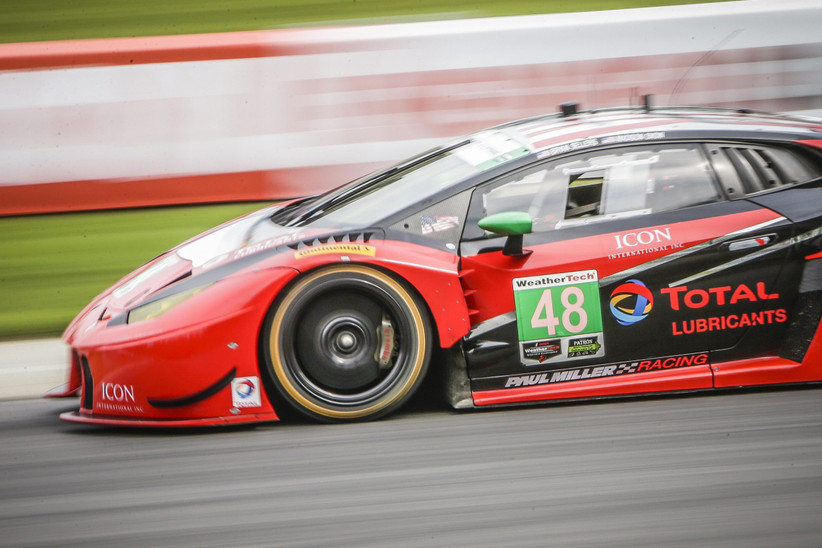 If your man is into cars then he'll love this track day experience. You'll both take turns in the driving seat in a car of your choice – including a Ferrari, Lamborghini or Aston Martin. Loser buys the drinks!
34. Sony SRS-XB30 Portable Wireless Speaker – £150, AO.com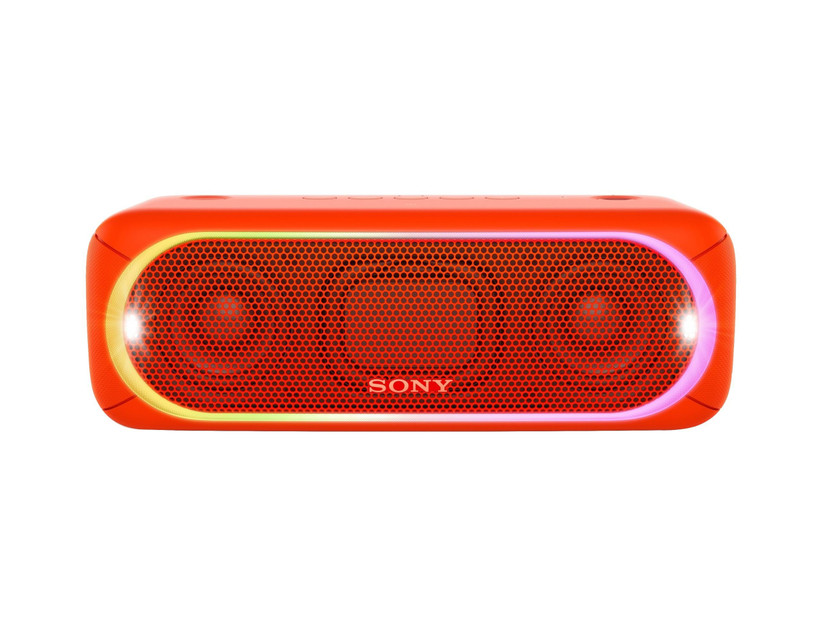 We love this vibrant speaker from Sony. Your partner can connect with Bluetooth to listen to his music, meaning he can pop it in his case when he goes away.
35. Overnight Stay at the Acorn Inn, Evershot, Dorset – £125 per night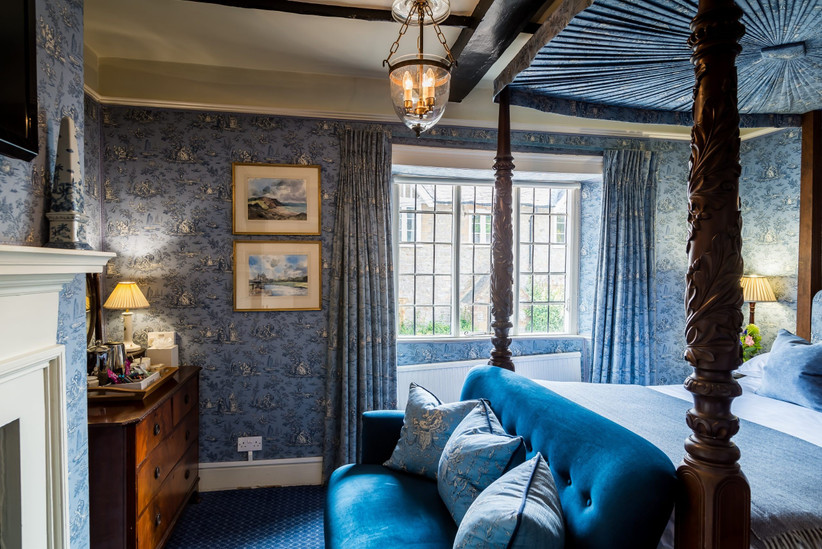 If you're looking for some quality time with him, then this gift (which is sort of for you, too) of an overnight stay in Dorset is perfect. The 16th century coaching inn is also the village pub and has just 10 rooms – perfect for some downtime this February.
36. Honor MagicWatch – £139.99, Amazon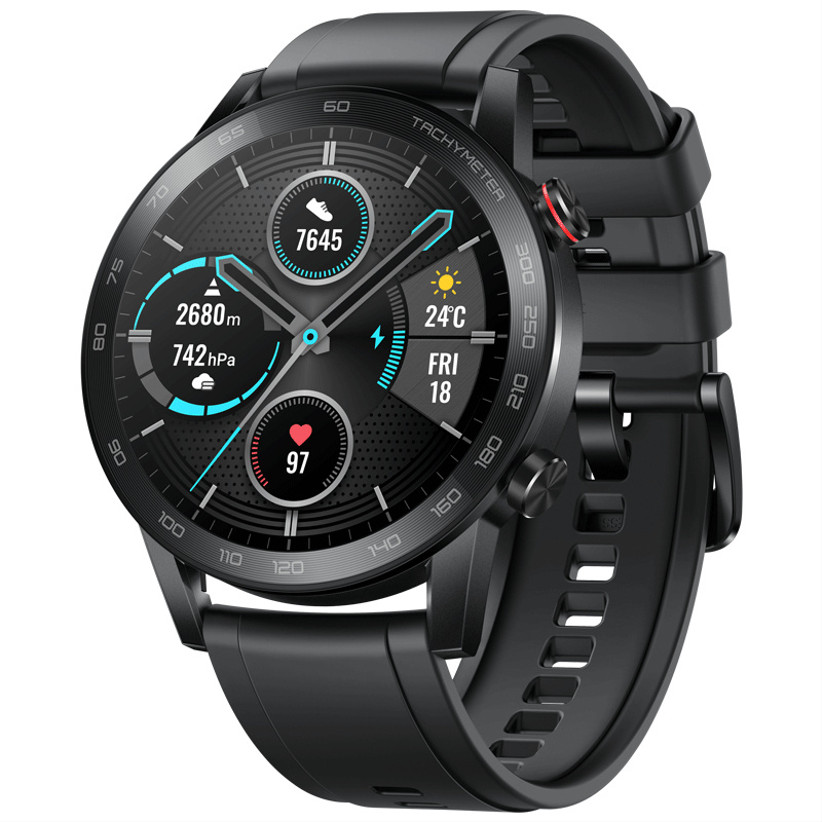 If he's into sports and fitness then this Honor MagicWatch is perfect for him. It has built-in stress, heart rate and sleep monitoring – so he'll know exactly how his body is performing at all times.
You've got him the perfect gift for Valentine's Day, now what about the best experiences for your anniversary?