11 Things That Go Wrong at Weddings: How to Handle W-Day Disasters
Most potential wedding day disasters are so unlikely that they're not worth worrying about. But what about the things that could *genuinely* go wrong? Here, three wedding planners reveal how to avoid the most common big day blips...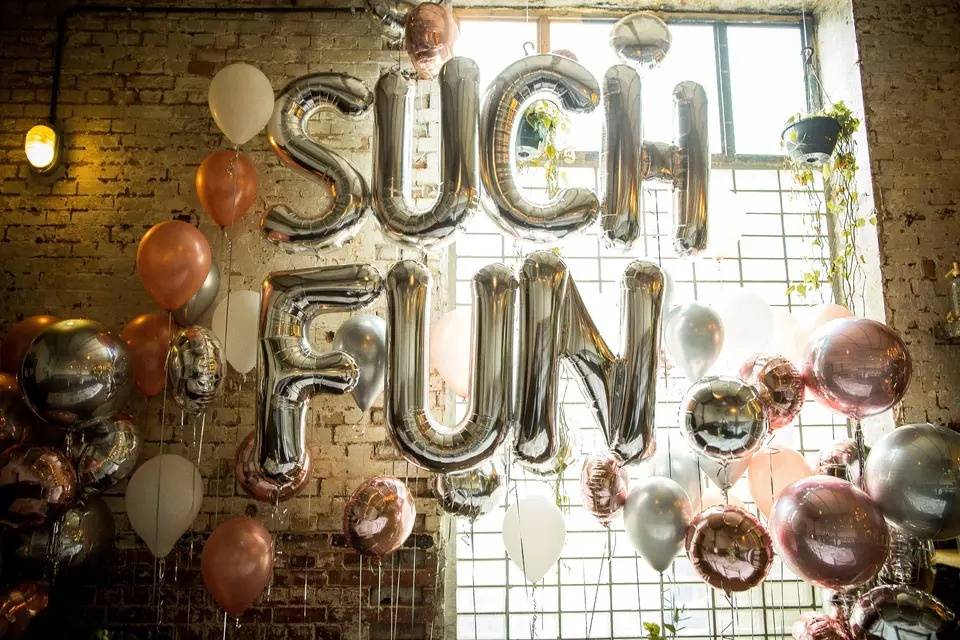 There are lots of things that could go wrong on your wedding day – from your cake collapsing to your wedding venue burning down.
Arguably, most disastrous scenarios are so unlikely that they're not worth worrying about. But what about the things that could genuinely go wrong? Sometimes, it pays to be prepared, and having a "plan B" for the most commonly encountered wedding day dilemmas is hardly a bad thing.
Wedding planner Nina Beer, the brains behind on-the-day coordination service Occasion Queens and Holly and Susie from Revelry Events, have helped execute a fair few weddings in their time so when it comes to planning events that go off without a hitch, they know exactly what they're talking about.
We asked them for 11 things that could actually go wrong on your wedding day and how to combat them. Their answers are pretty enlightening…
READ MORE
11 Things That Go Wrong At Weddings
1. Running Behind Schedule
One of the biggest problems that lots of couples encounter on their wedding day is that their guests aren't where you need them to be… and it throws their schedule out of the window.
Holly tells us: "Guests never do what you need them to do and never fast enough." This is usually because they don't know what they're supposed to be doing, she said, but it can also be because people generally do what they want unless they're told otherwise.
She suggested: "Make sure you either put a friend with no sense of stage fright and a booming voice in the role of MC, or hire a professional toastmaster.
"Also, create more time than you think into your schedule for those transition periods – you have to give your pregnant bridesmaid enough time to go to the bathroom three times between photos and speeches!"
It's also a great idea to pay your wedding stationer to create some 'order of service' signs to pop around the venue. That way, everyone knows what time they'll be sitting down to eat, when the cake will be cut and when they need to gather for the first dance.
If your schedule really has gone out the window for reasons out of your control such as the chef being late (a true story!), Nina shared that you can rescue your timings but moving things around.
"Can speeches be done earlier? Cut the cake! Prolong your entertainment and draw out your drinks reception. Hell, get everyone a shot! Work with what you have got, keep the music flowing, drinks topped up (but don't get everyone too drunk too soon) and as a last resort, call Deliveroo!"
Keeping calm is key in these situations. She explains: "Staying calm in these situations and working together with your venue and suppliers is what will get your day back on track. You can easily make up time if you have built a bit of a contingency into your running order, a buffer where if things do go off track, you have time to make it up."
2. Forgetting to Download Your Playlists
Up next is a bit of a technical one (and something you've probably not even considered). If you're in charge of your own music or playing any of your wedding songs through a personal device, you need to remember to download your playlists.
"Always make sure your playlists are accessible and that your laptop, phone or iPad has lots of juice. You should also bring a plug to charge it," Susie explains.
"Oh, and while we're at it, if you are using your phone for that all-important entrance music, make sure it's on airplane mode. You don't want Karen from customer services to disrupt your walk down the aisle!"
Point taken. We'll be adding 'download all music' to our list of things to do the week before our wedding.
3. Losing Your Guest Book
Argh! Surely one of the most annoying things that could go wrong on your wedding day is that you didn't put anyone in charge of picking up the guest book you spent weeks choosing… and then it goes walkabout!
Holly suggests that you entrust a family member, close friend or wedding planner to take on the end-of-the-night items. These might be your guestbook, cards and gifts, stationery items or leftover cake… literally anything that you couldn't bear being thrown away!
This is a good mother of the bride or mother of the groom duty. Ask her to put them in a safe place, as agreed in advance with the venue.
READ MORE: Every Mother of the Groom Duty You Didn't Know Existed
4. Guests Getting Bored During the Speeches
Picture this: you don't put a time limit on your wedding speeches, and after 20 minutes of waffle from the best man (who's nowhere near as funny as he thinks he is, btw), you look up to see every member of your wedding party yawning. Cringe or what?
Avoid that from happening by giving everyone a speech time limit, says Susie. "We find that no longer than 10 minutes works well, but that is dependent on the number of speeches you have.
"Also, feed people first – they won't thank you for a long speech on an empty stomach!"
READ MORE: How to Write a Short Best Man's Speech
5. Guests Suddenly Going Vegetarian for the Day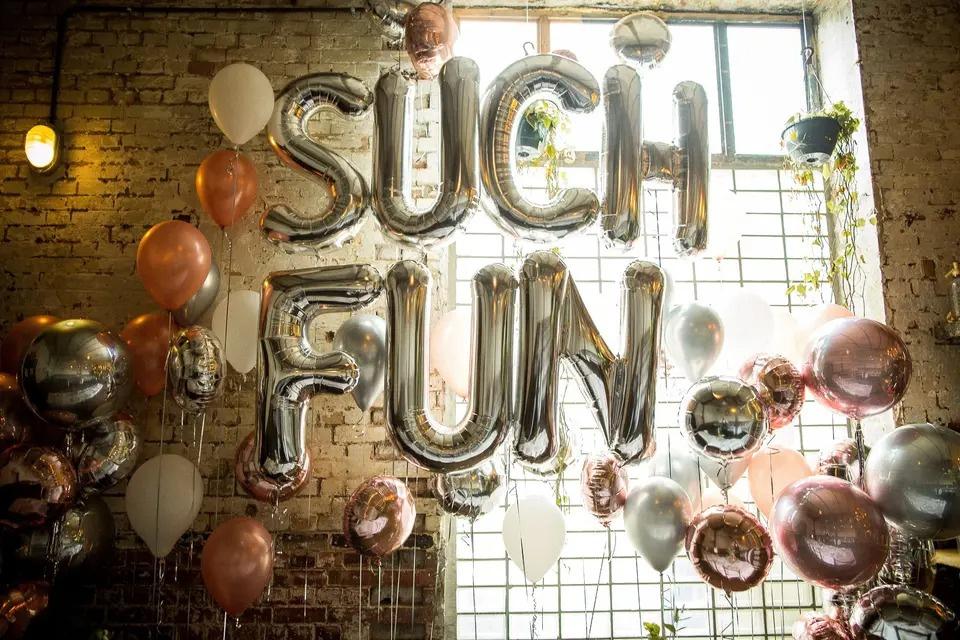 Is there anything more infuriating? Seriously?
Even if you get those all-important dietary requirements to the caterers well before the wedding, there's always the chance someone might go rogue on the day.
"All caterers should have over-ordered, so they can adapt to new dietary requests," Holly says.
If Sarah from your university halls suddenly decides she's going vegan 20 minutes before your starters are served, don't panic! The caterers will look after things, so sit back and enjoy your meal.
6. The Generator Cutting Out in the Marquee
Uh-oh – this is a biggie! What are you to do if you've hired a marquee and the generator suddenly loses power? That dinner isn't going to cook itself!
"If you can afford it, book a backup generator so you're covered from this happening. If that's not feasible, make sure you have the contact details for your generator provider from your marquee company", Susie suggests.
"Generators are often sub-contracted, and it's the generator company who will be able to fix the problem quickly and get everyone back on the dance floor!"
7. Guests Calling on the Wedding Morning to Get Details of the Wedding
Or worse yet – they turn up late because they went somewhere else. "Trust us, it happens," says Holly.
"Guests lose invites so they don't know whether they are headed for the town hall or the city hall… and then they text you to ask if there's parking at the reception or not.
"Combat this (surprisingly common) problem by putting all the info online when you send out your invitations, whether your invites are digital or not. You should include key information on where and when, but also FAQs to cover anything you don't want people to WhatsApp you about mid-bridal prep."
Think parking, taxi companies, nearby hotels, dress codes and whether they can bring their dog. This sounds like the perfect excuse to set up your wedding website. Check out our round-up of the best wedding websites to make uploading all your wedding information as easy as pie!
8. Not Getting All the Photos You Wanted
Sadly, this wedding disaster occurs very regularly, and it can happen for a number of reasons. Whether you ran out of time or couldn't find the relevant people for the relevant group shots when you needed them, there are lots of reasons why you might not get all the photographs you want, and that can be very disappointing.
Susie says: "The best way to make sure this doesn't happen is to communicate with your photographer. Send them a list of all the group shots you want take plus the detail shots you don't want to be missed (you worked hard on those place cards!)
"Work on the schedule together so they know what's coming up and when to be ready to click. Also, designate some of your bridal party or ushers to help corralling the guests you need for group shots."
If you're still feeling a little overwhelmed, we've got a ready-made checklist which includes 82 wedding photo ideas you definitely need to capture. It's a great place to start!
READ MORE: 32 Questions to Ask Your Wedding Photographer Before Your Wedding Day
9. The Weather Not Doing What You Want It To
"Great British weather means we can still get heat waves in October and thunderstorms in June," Holly says, "so there's just no telling what it might do."
That said, you can be prepared. "In the week before your wedding, keep checking the weather reports, and if it looks like it might do anything other than what you want, you can start your contingency plan.
"Always, always have a wet weather back-up plan. But also think about a heat-wave plan (fans, shade) and a wind plan (move your confetti shot and make sure your wedding signs are secure)."
READ MORE: 13 Ways to Keep Your Winter Wedding Guests Warm
10. Awkward Family Drama
Avoid any family drama spilling out into your big day by being clear with them from the very start, suggests Nina.
She says: "This is a day that is extremely special to you and no matter what personal issues they may have with others, it is left at that door. That doesn't mean you won't accommodate the situation where you can, i.e. you aren't going to sit Uncle Tom next to Uncle Sid if they haven't spoken for 20 years but at the same time, you expect them to respect what a wedding day is and leave any animosity for after. The last thing you want is to feel you have to be watching them out the corner of your eye."
When it comes to difficult seating arrangements, don't feel any pressure. "This can be really hard if your parents are separated or you are restricted on numbers, but remember it is about two hours out of your day so you have a choice - either go with what will make others happy, or go with what will make you happy."
11. Your Outfit is Broken, Stained, Creased or Doesn't Fit
There are several things that could go wrong with your wedding day outfit - whether that be you spill toothpaste down the front or your zipper breaks.
Always pack an emergency kit of supplies with enough stocked to do damage control on lots of people as it's not just the bride or groom who can fall victim to a wedding day clothing disaster.
Nina suggests packing safety pins, a steamer, instant stain remover, skin tape, and spare underwear! "Anything that may need adding or alternating. A favourite tip of mine is to get a spare buttonhole - you will be surprised how many of these snap of the head of the flower is too big or heavy."
Now that you're prepared everything that could possibly go wrong, you can start to look forward to your big day. If you're still feeling a little overwhelmed, check out our guide to planning a wedding when you suffer from anxiety. It doesn't have to be a struggle!