13 Cute Ways to Keep Guests Warm at a Winter Wedding
Hosting a winter wedding? You've got to make sure your guests don't get cold! These cute winter warmers will make everyone's day extra special…
We have included third party products to help you navigate and enjoy life's biggest moments. Purchases made through links on this page may earn us a commission.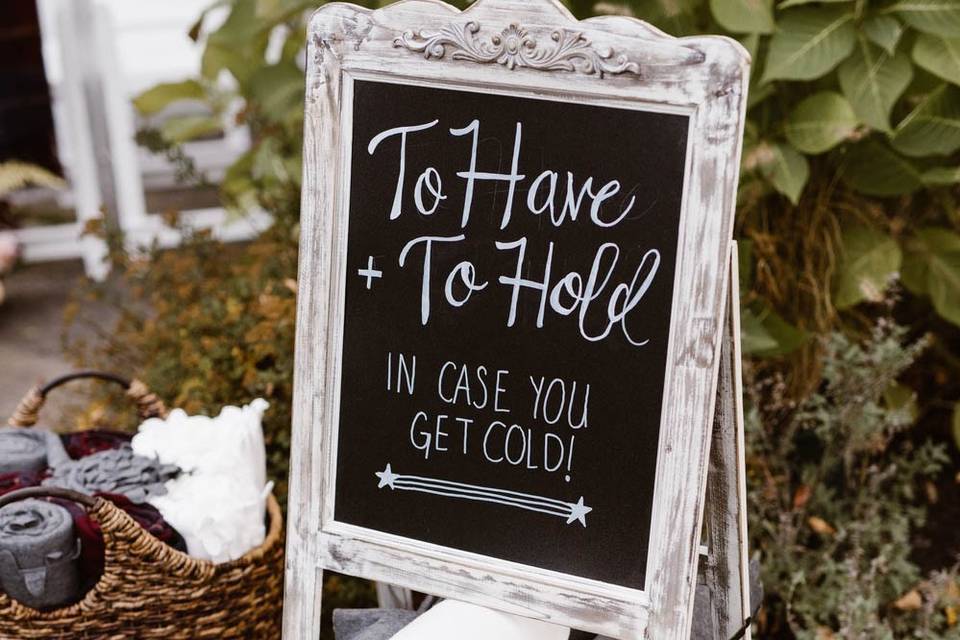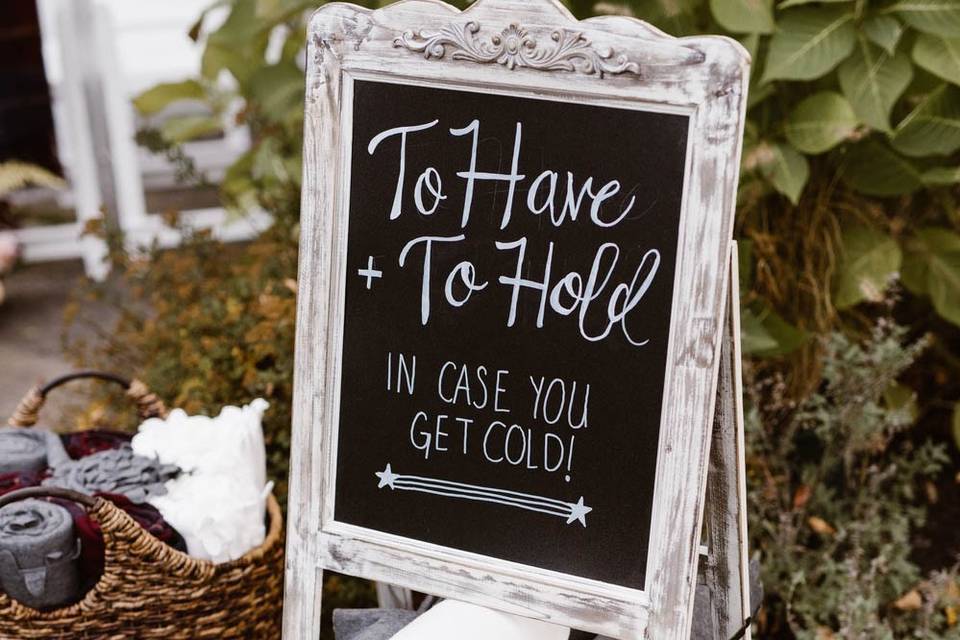 There's something totally magical about a winter wedding. From the luxe fabrics to the roaring log fires, unplanned snowfall and festive wedding breakfasts, they're packed full of unexpected charm.
But how do you keep guests warm at a winter wedding and ensure the cold doesn't get the better of them? As beautiful as snow-dusted wedding snaps are, you've got to keep the comfort of your friends and family in mind.
From DIY hot chocolate stations to choosing a weather-appropriate wedding venue, here are 13 of the cutest ways to keep your guests warm at a winter wedding.
1. Choose a Winter Wedding Venue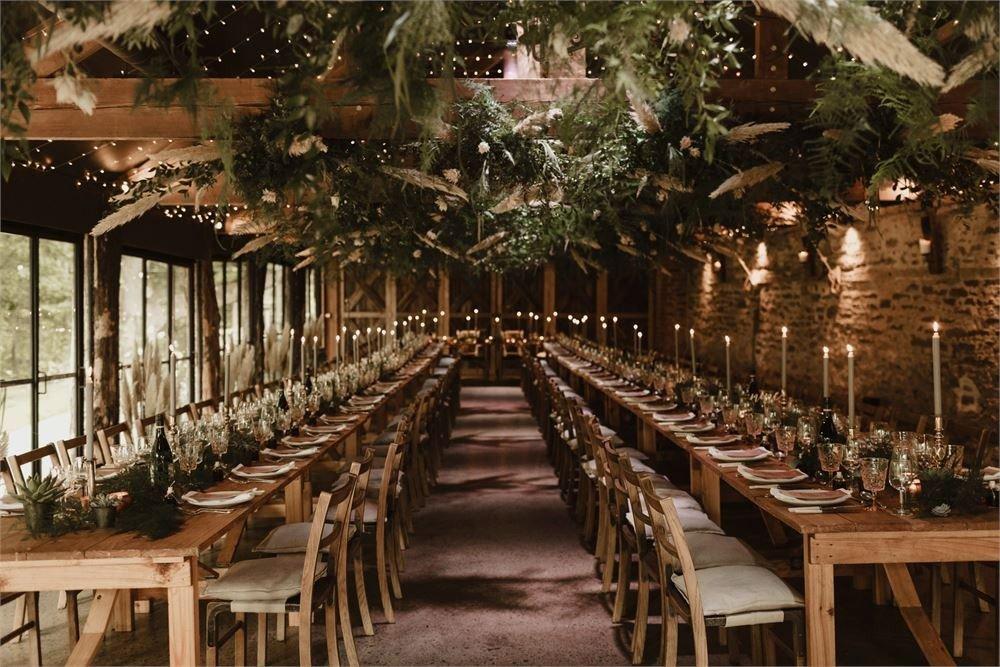 Image: Dewsall Court Wedding Venue
Choosing a winter wedding venue is the first (and easiest) way to keep your guests warm. Let's face it, an outdoor ceremony or a marquee reception just won't do when the temperatures drop.
Choose a wedding venue with plenty of inside space as well as snugs and cosy areas where guests can warm up. Venues with huge halls, high ceilings and large open spaces can be difficult to heat.
Stately homes work perfectly in the winter, as do countryside hotel wedding venues with all their cosy nooks and crannies.
Lots of venues listed on Hitched also advertise winter-specific wedding packages, so you can be sure they're prepared for the cold!
2. Decorate Your Venue With Candles
Image: Pinterest
Okay, they might not let out a whole lot of heat, but decorating your wedding venue with a tonne of candles is a festive (and warming) way to keep your guests comfortable. Candles also make your venue look endlessly pretty.
How adorable do these candlesticks look at this fabulous winter wedding breakfast?
READ MORE: Our Favourite Wedding Candles & How to Include Them in Your Day
3. Embellish Your Seats With Fur
Image: Pinterest
Adding furry chair covers to your seats can be a really chic yet innovative way to keep your guests warm. They're also the perfect way to cover up the bland wooden chairs your venue may supply.
We love these chic off-white faux fur covers. You'd be surprised how much warmth they can obtain!
4. Dress Your Bridal Party in Fur Shawls
Image: Pinterest
Add a festive touch to your wedding photos and your bridal party's wedding day look with some cold weather accessories.
A cosy faux fur wrap not only looks totally chic, but it'll keep your girls smiling and comfortable while they pose outside for your snaps.
READ MORE: 42 of the Best Bridesmaid Dresses
5. Provide Your Guests with Blankets
Image: Pinterest
If you're getting married in a church, it could get chilly. Provide your guests with soft, fluffy blankets in cute display boxes like these. You could even DIY your own mirror or chalk board sign and include a lovely quote!
Guests will love to curl up under blankets and watch you say your vows. They'll add texture and softness to your décor design, too.
Get your guests to return them at the end of the ceremony, then transport them to the reception afterwards. They'll come in handy if you're taking photos outside or if there's an outdoor smoking area.
6. Toast Marshmallows by the Fire
Image: Pinterest
Most forms of entertainment go down well at weddings, particularly when they involve food.
If you've got an outside area or smoking area with a fire pit, provide your guests with marshmallows to toast. They'll be a delicious addition to your evening food, and guests will love to huddle around the fire and warm up.
7. Set up a Hot Chocolate Station
Image: Pinterest
This idea alone could persuade us to move our wedding date to December.
Your guests will love a warm mug of hot chocolate when they first arrive at your venue or during the post-ceremony reception. Drinks can either be served directly to your guests or via a DIY hot chocolate station. You could even allow your guests to pimp their drinks up with whipped cream and marshmallows!
If you want to serve an alcoholic version, try adding dark rum and honey, Baileys or Disaronno.
8. Hunt Down a Venue With an Open Fire…
Image: Pinterest
There's no better way to warm up after taking photographs in the cold than in front of a roaring log fire. In fact, there's no better photograph backdrop than a roaring log fire itself!
Try and track down a wedding venue which has open log fires for your guests to enjoy. It might take a little more research, but it'll be worth it on the day.
9. Swap Champers for Mulled Wine
Image: Pinterest
A steaming glass of spiced mulled wine is the perfect way to keep your wedding guests warm at a winter wedding. Serve it as an alternative to Prosecco or cocktails after your ceremony.
Oh, and if you've got children attending your wedding, swap the wine for warm blackcurrant squash. They'll never know the difference!
READ MORE: 15 Ways to Keep Kids Entertained at Your Wedding
10. Serve a Warming, Festive Feast
Image: Pinterest
The way to the heart is through the stomach. Or at least that's what they say.
You can't beat a warming winter soup as a starter – delicious and filling! For the main, serving a roast dinner will always be a hit.
And don't forget about dessert! We love Christmas pudding, because it can be drenched in Cognac or dark rum for a truly warming experience.
11. Give Hand Warmers as Wedding Favours
Image: Pinterest
Hand warmers have a small metal disc inside which you crack to release heat for around 30 minutes (just long enough for outdoor photos or a firework display!)
Wrap some cheap hand warmers in festive fabric and attach a cute, personalised note to them. You could even make your own microwaveable versions from scratch! They're the perfect cheap wedding favour for a winter wedding.
12. Serve Warming Whisky Night Caps
Image: Pinterest
Serving straight whisky as a digestif after the wedding breakfast is a wonderful way to keep the winter warmth going. We love this idea of creating a DIY whisky bar for your guests!
Alternatively, an Irish coffee will go down a storm.
13. Get the Party Started ASAP
Image: Folega
As soon as your guests hit the dance floor, they'll be wanting to cool down. Get the party started early with some entertainment guaranteed to get everyone on the dance floor.
How about a saxophonist or a band of steel drummers? Everyone will be up on their feet forgetting how cold they are in no time!
READ MORE: 36 Awesome Ways to Entertain Your Wedding Guests
On the hunt for more winter wedding ideas? Check out our round-up of 21 ways to ensure your winter celebration is extra magical.