Quick Wedding Checklist: How to Get Married in 60 Days or Less
Planning a wedding in a short time frame doesn't have to be stressful. Here's your ultimate wedding plan checklist for getting married in as little as two months
We have included third party products to help you navigate and enjoy life's biggest moments. Purchases made through links on this page may earn us a commission.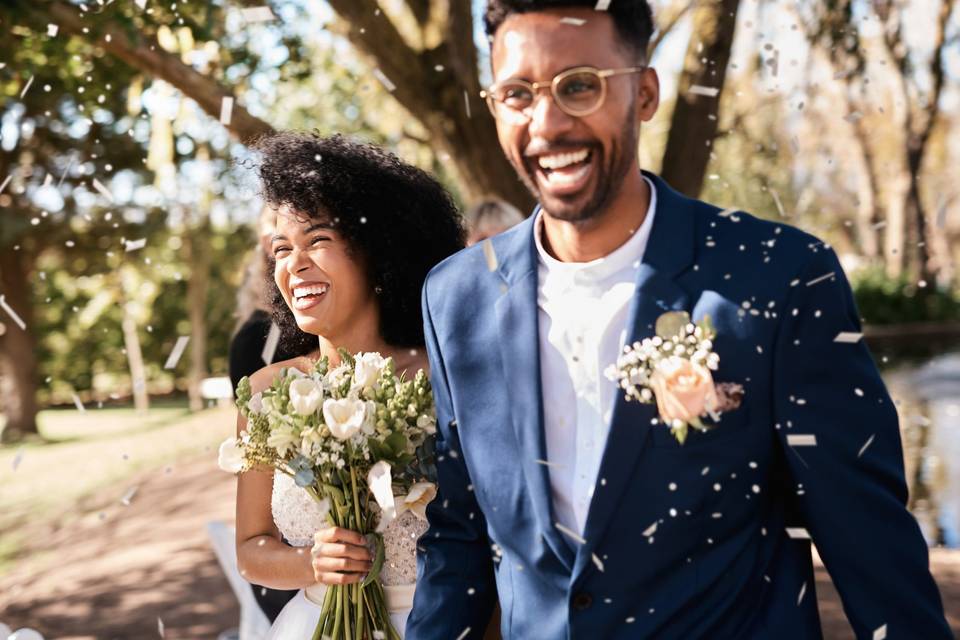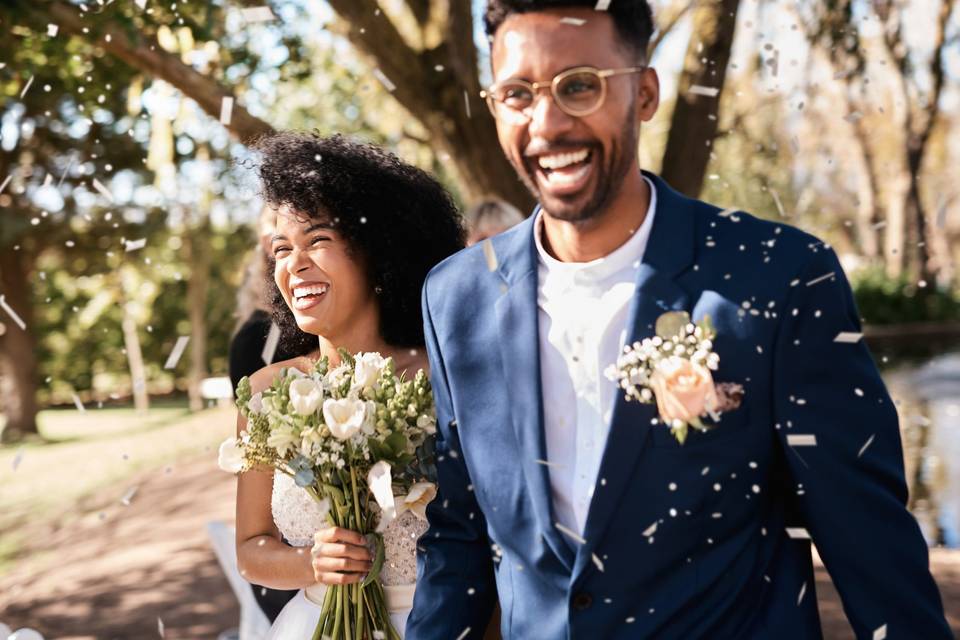 Most wedding planning checklists assume you've got at least a year to go before the big day – but what if you've set the date and you're getting married in as little as eight weeks?
Firstly, BREATHE. It can and will happen. After all, why wait another twelve months to start the rest of your life when you can marry the person of your dreams in 60 days? In fact, planning a quick wedding is not only doable, but it's likely to be cheaper, too – leaving you with more cash to spend on the honeymoon, your home and your future.
However, while a fast wedding is possible, it needs to be planned with precision and a decisive attitude; this is not the time for sleepless nights over whether you prefer pink or white roses in your bouquet. Organising a wedding is stressful no matter how much time you have to work out the details but, with the right mindset, planning one at short notice doesn't have to feel like a whirlwind. With only weeks to go, you can swap wedding stress for sheer excitement at how soon you get to say 'I do'.
Prioritise, be practical and power through with our advice on how to plan a simple and quick wedding, as well as a two-month wedding planning timeline that will help you tick everything off week by week.
8 Tips for Planning a Wedding at Short Notice
Sticking to a schedule and making your way through our quick wedding checklist below is the easiest way to plan a wedding in just a few weeks, but here are a few nuggets of advice to help you along the way.
1. Know You Budget
Before you do anything, you need to have a clear idea of what you want to spend. This will help you to make decisions, but you also need to be prepared to start paying out pretty fast if your wedding is just a few weeks away – many places will need deposits or even payment in full once you book.
"It's crucial to set a budget from the off. Knowing how much money you have will help you set your priorities for spending," says Bernadette Chapman, Founder of The UK Alliance of Wedding Planners (UKAWP). "Having a wedding that you can afford, not that you will be getting into debt for, is my personal advice."
Knowing your numbers will make planning an imminent wedding far less daunting. Bernadette advises working out your highest priorities, be it the venue or the entertainment, so that you can allocate your budget to your most important areas and book the key suppliers first.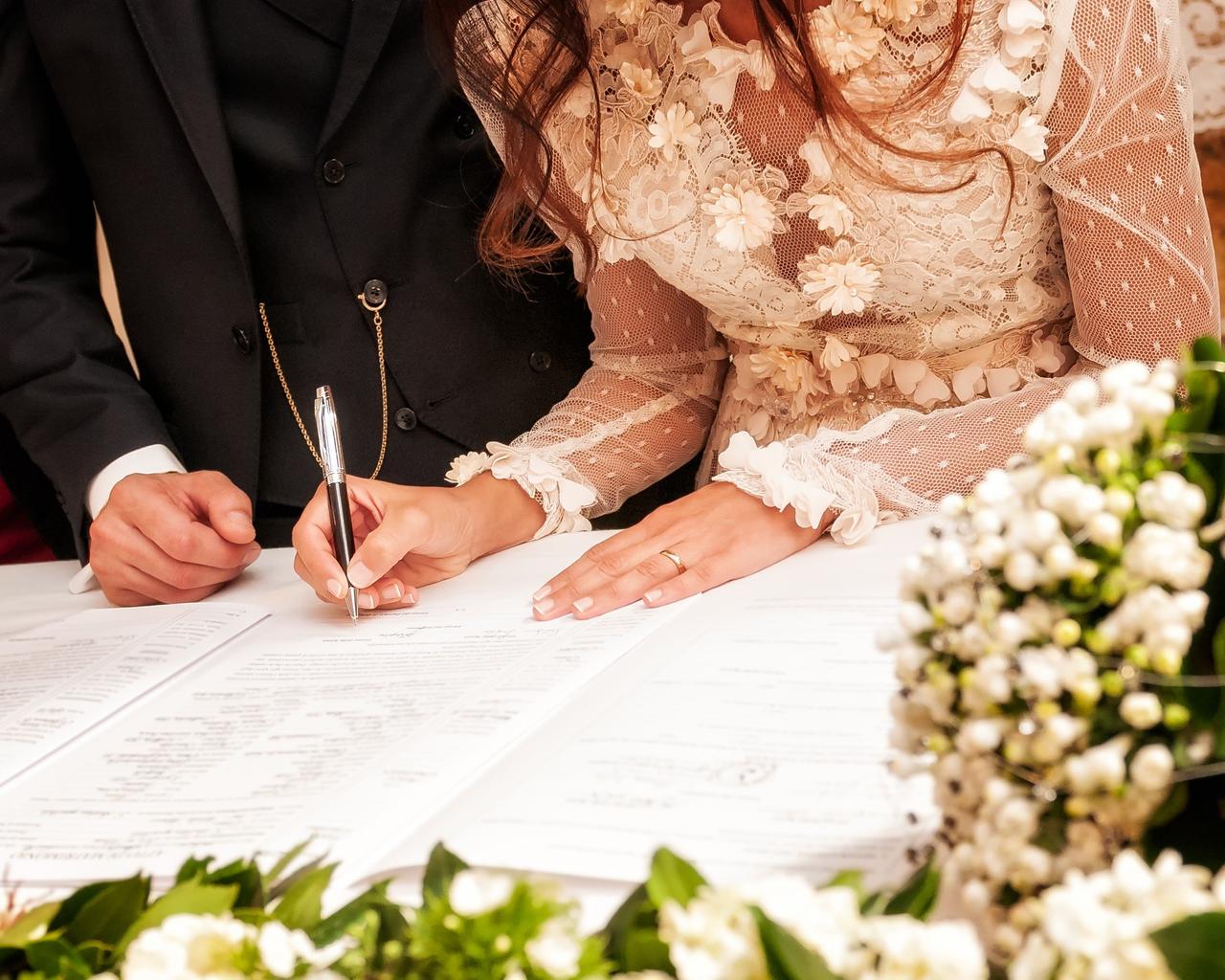 2. Make It Legal
You can plan your wedding with military precision, but without getting the legalities out of the way first you might not be tying the knot as soon as you'd like. In order to get hitched you need to apply for a marriage license and give notice of your marriage – the time frame varies depending where you live, but for instance in the UK you must give notice to your local registry office at least 28 days before your chosen date.
3. Go with the Flow
While a quickie wedding is perfectly doable, perfection might not be possible. Without time on your side you may need to go with plan B (or even C, or D) when booking the details of your big day. "It is vital you are flexible," says Bernadette. "You may not have a choice of different supplier options as they may well already be booked up. We are already seeing suppliers being booked up for 2022 weddings."
When considering your wedding flowers, a shorter time frame may give you limited choices – but be open to suggestions and follow your florist's lead. "Seasonal flowers are key, and on occasion you might have to pay higher prices in terms of hiring props if things need to be outsourced at short notice," says Becs Honey, Head Florist at Mad Lilies. "However, the plus side is you'll most likely be able to see the flowers in advance at the consultation, as it'll be the same season."
4. Ask for Help
They say it takes a village to raise a child, and in 60 days it takes a group effort to plan a wedding day – so don't be afraid to ask your loved ones for help. Whether it's asking them to bake a cake for the dessert table, borrowing their contacts from their own wedding preparations or tasking them with shortlisting bridesmaid dresses, be reasonable but be honest too – they'll want to lend a hand if it takes the stress off your shoulders. Loosening the reins and delegating to your bridal party will help you to breeze through your list as well as making them feel included.
"If budget allows, this could be the perfect time to hire a wedding planner; they are well versed in organising weddings with a short lead time," adds Bernadette. "They know the best suppliers to use and have already vetted them. They have the systems and procedures in place to organise a wedding perfectly even with just a few months' notice."
5. Let's Get Digital
Armed with nothing but a strong WiFi connection and a checklist, there's a whole world wide web of opportunities to get things done, fast. Embrace the digital side and you can cut out laborious tasks and efficiently communicate with the experts. Switch up traditional save the date and RSVP cards for an email service and use video to discuss hair and makeup if you don't have time for a trial.
"Meeting in a virtual sense is a close second to meeting in person and carrying out a trial," says Sally-Kate Duboux, Specialist Bridal Hair Stylist at Hair by Duboux. What you should consider is that all-important 'click' – your hairstylist will be by your side for the majority of the morning. Aside from skill and ability you want to be on the same level and have a mutual understanding of one another. Communicate your vision clearly, sharing your mood board, whilst letting your hairstylist know how you wear your hair normally in a work and social setting."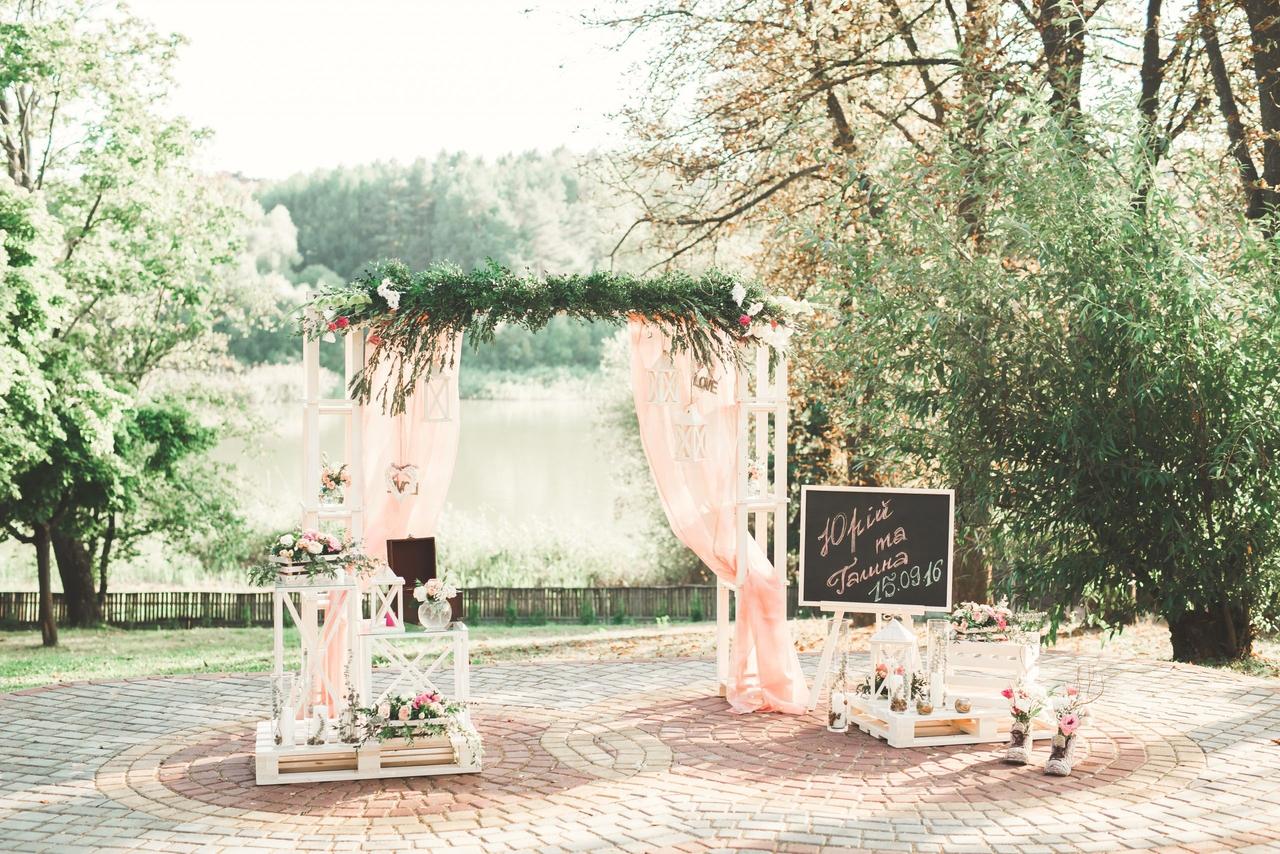 6. Lock Down Your Look
Depending on the look you're after, finding the dress might be the ultimate hurdle in fast and furious wedding planning – many boutiques have a six month lead time and last minute appointments can be hard to come by. However, stay realistic and you'll find a way, from shopping on the high street to going vintage or looking at sample sales. Tell your bridal boutique the wedding date when you call to see if it's feasible and ask about cancellations too.
Don't forget your hair and makeup – with only weeks to go, now is not the time for a spontaneous hair cut, and finishing touches such as lash extensions, manicures or spray tans need to be timed perfectly. But keep up your beauty maintenance and you'll be primed and ready come the big day.
"I highly recommend you get an appointment with your hairdresser to get a trim. Frizz, flyaways and split ends have never been an image of beauty and not one that you want to remember when looking at your wedding photos," agrees Sally-Kate. "The same goes for your colour, whether you have highlights, all over colour or balayage, heavy roots are not on trend no matter how cool you are! If you have a hairstylist booked or you've had a one-to-one lesson and are styling your own, please refrain from getting a fringe cut in when it's been years since you've worn one and don't opt for layers when you were originally growing your locks. Rash decisions won't do you any favours. However, healthy and happy, freshly cut and coloured hair will aid in perfecting your dream style."
7. Forget the Frills
Obviously, it's important your wedding looks how you want it to – but with a tight deadline or budget, there are plenty of little luxuries and extras that can be skipped. Whether it's opting for quick and easy favours (or ditching them altogether), forgoing the DIY decor and elaborate chair dressings or crossing off the photo booth, there's plenty you can leave off your list to save time and money.
Better yet, if spending isn't an issue you can outsource all those finer details while you focus on the bigger picture. You can also take the pressure off by opting for all-inclusive venues who will do the catering – they'll even know some go-to florists, photographers and DJs that they can book for you too.
8. Curate Your Shortlist
Lists are going to become your best friend as you delve into a planning frenzy. From who's coming to who's been booked, you'll want to keep track of everything from the outset in order to be as efficient as possible.
"A priority is to have your guest list ready so that when the invitations have been designed, they can be sent out quickly – either by first class post or digitally via email," agrees Vaishali Shah, wedding and event stationer at ANANYA Cards. "Contact your stationer as soon as possible so that they can create your wedding invitations. If you are using an existing design from your stationer's collections, you can have your invitations personalised with your details and printed within 14-21 days. RSVPs can be emailed back to you to save time."
A list of suppliers you're hoping to book should also be your first port of call – especially when it comes to cakes or catering.
"Wedding suppliers, including cake makers, can have bookings over a year in advance, particularly for key dates," warns Debbie Gillespie of Debbie Gillespie Cake Design. "If you find a supplier whose work you love, nab them quick and get your date secured as soon as possible. This may involve placing a deposit with them to ensure you are in their diary. Once you have done this, you can then relax and worry about the finer details nearer the time. You don't want to risk losing your dream supplier while you decide what colours/themes/designs to go with."
Your Two-Month Wedding Planning Timeline
Speaking of lists, here's your ultimate checklist for planning your dream wedding in under 60 days, now that you've picked a date in the not-so-distant future (set the date: tick!).
Tailor it to your needs and ditch anything that isn't important to your special day (apart from the legalities, you'll need to check those off). And most of all? Have fun with it. You'll only do this once, and the date will be here before you know it…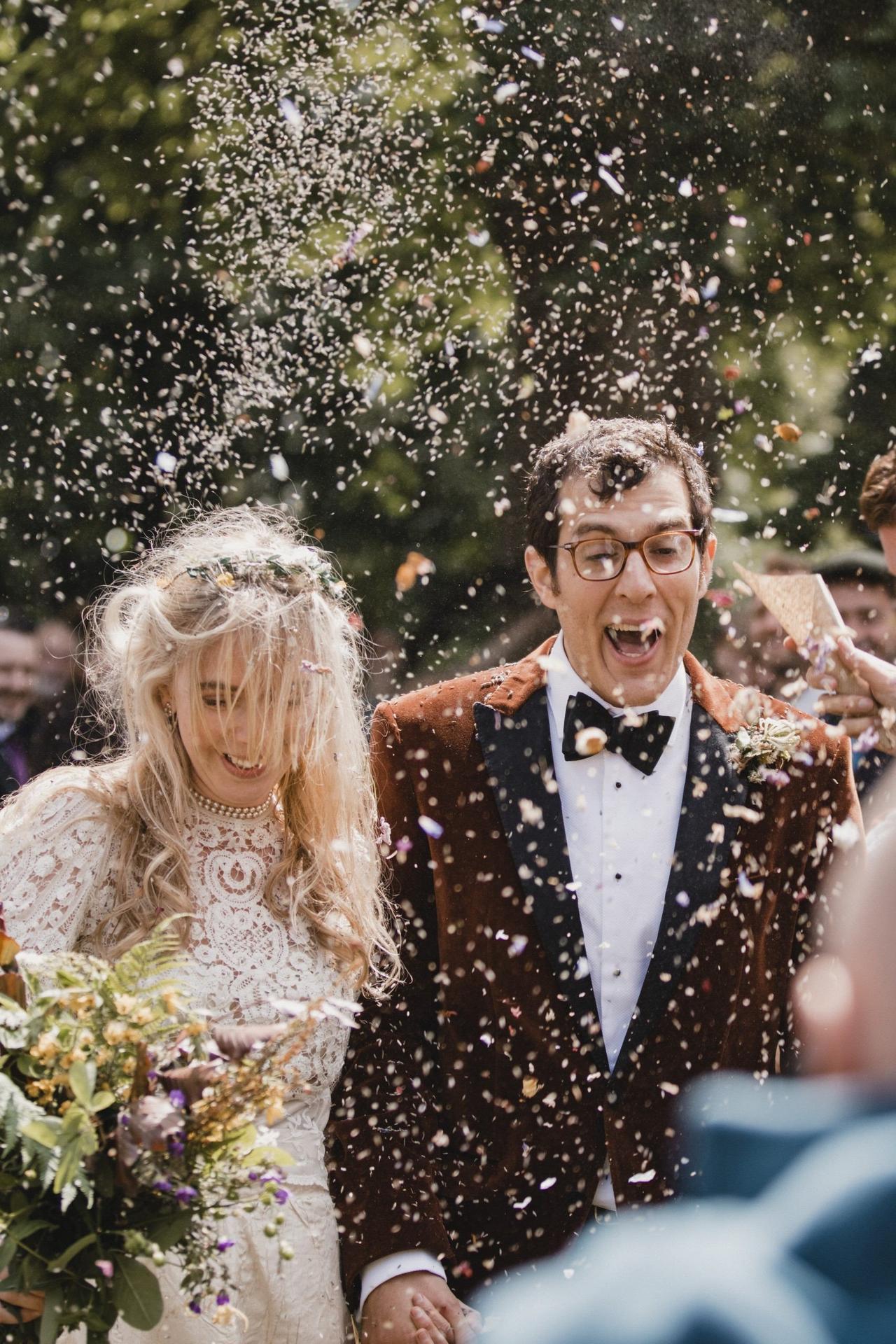 60 Days Before the Wedding: Two Months to Go
Arrange the legalities and apply for a marriage license
Set your budget
Write your guest list and pick your wedding party
Book the venue and accommodation (if separate – all-inclusive will save you time!)
Book your catering (if separate)
Send the invitations (by email or post)
Book a photographer/videographer
Book a band or DJ
Buy your wedding dress
40 Days Before Your Wedding: Six Weeks to Go
Buy/rent the groom's and groomsmen suits
Buy bridesmaid dresses
Book your florist
Order the cake
Book your honeymoon (be sure to check your passports are in date and look-up visas)
Book your hair and makeup
Book wedding cars and transport
Set the date for hen and stag dos (and leave all the planning to your wedding party!)
30 Days Before Your Wedding: Four Weeks to Go
Host hen and stag parties
Buy reception decor
Buy wedding rings
Plan your ceremony and timeline for the day
Finalise bride and groom accessories
Complete final alterations
Do any DIY decorations (enlist help if you need it!)
Menu tasting time
Create and review seating/table plan
14 Days Before Your Wedding: Two Weeks to Go
Organise gifts for your wedding party
Write speeches/vows
Do a full wedding dress rehearsal
Call all suppliers to confirm arrangements
7 Days Before Your Wedding: One Week to Go
Last minute beauty appointments (hair, tan, wax, nails etc)
Pack your overnight bags and honeymoon luggage (if going right away)
Collect suits
The Day Before the Wedding
Deliver place cards, menus, favours, table cards, table plan and any décor to your venue
Make sure all suppliers have an emergency phone number to call on the day
The Wedding Day
Not sure how the actual day will look? Follow our sample wedding day timelines and find out how much time your need to leave for reception drinks, photos, dinner and speeches!