What to Do If You Don't like Your Engagement Ring
Before you do *anything* - you need to take a minute and read our advice on how to deal with the fact you don't like your engagement ring...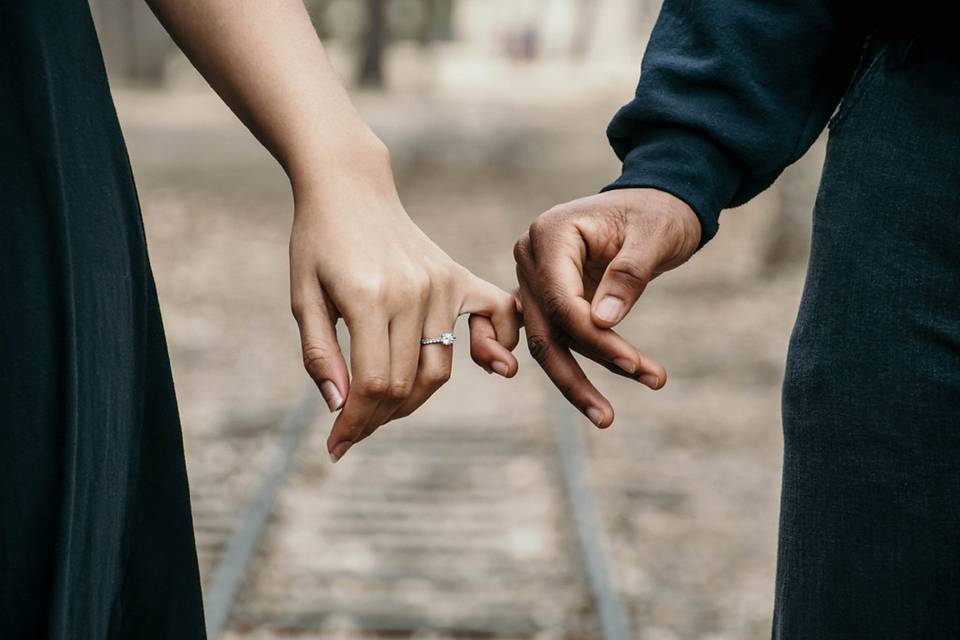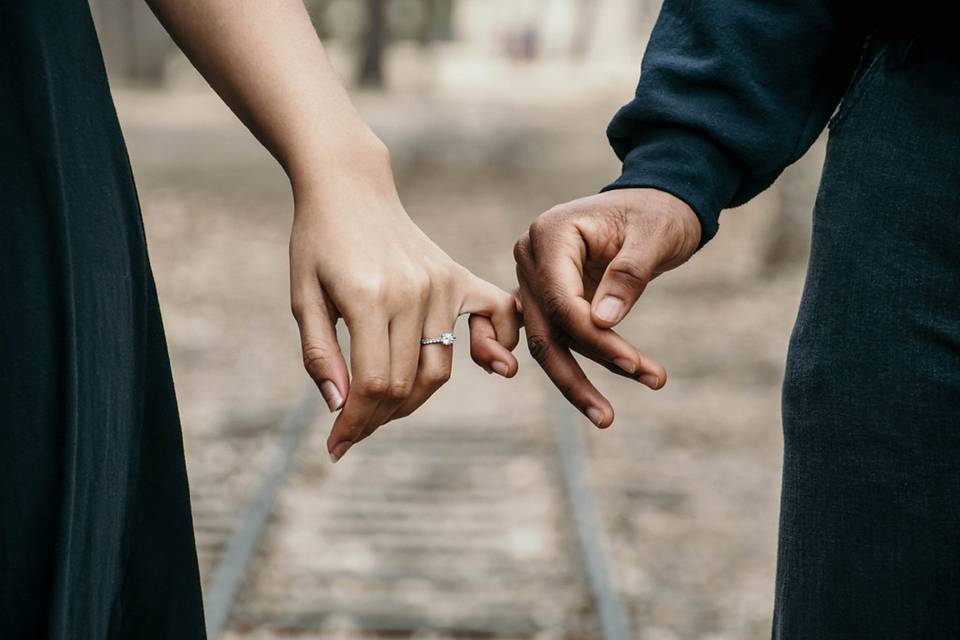 Nothing throws a spanner in the works of a romantic proposal like realising you don't like your engagement ring. Even just the thought of changing your engagement ring can send shivers down your spine. How do you tell your partner? How do you admit that to people? Is it even okay to change your engagement ring?
With all these questions running around your poor brain, the first thing you need to do is take a breath. Relax. You're not the first person to google "I don't like my engagement ring" and you certainly won't be the last. What is important is that you're looking for answers and advice before you broach the topic with your partner.
How you approach the issue of not liking your engagement ring is paramount to resolving it in the best way possible. That's where our guide comes in. With advice from jewellery experts on exchange and refund policies, as well as our take on how to deal with the situation, we've got you completely covered.
From the wrong kind of stone to an impractical setting, there are plenty of reasons why people dislike their engagement rings and why, despite wanting to save their other half's feelings, they feel compelled to speak out rather than wear a ring they don't like for the rest of their lives.
Don't Like Your Engagement Ring? Here's What You Need To Do...
Whether the stone isn't to your liking, the engagement ring doesn't fit you or you just simply hate the design, there are a number of ways to handle this situation and it's important to know all of your options before you act instinctively. We'll guide you through every step, from when to speak out, to how to discuss your feelings with your partner and the best way to move forward.
Deep breaths, everything is going to be just fine.
What to Do if You Don't Like Your Engagement Ring
1. Give It Time
Look, we get it, if you've always dreamt of a solitaire and you've ended up with a cluster halo engagement ring, a few days probably won't magically make it your first choice. But hear us out anyway. The ring on your finger right now is a ring that was chosen with love, by the love of your life, in terms of sentiment, that's pretty hard to beat.
Rather than dismiss the ring based on first impressions, ask your partner to tell you the story of how they came to choose the ring. Perhaps part of the design reminded them of you or your relationship, or it resembles a ring once worn by a beloved relative. Once you understand the reasoning behind your other half's choice, you may see the ring in a whole new light.
Speaking of light, it's also worth keeping the ring on your finger for a few days and checking it out in different lights and settings. It may be that the proposal spot didn't show it off to its best potential. Perhaps it catches the light beautifully outdoors, is filled with fire or looks incredible with your favourite outfit. Give it a chance to wow you.
2. Wait to Share It
Ringfies (that's engagement ring selfies, by the way) are a popular way of letting the world know you're engaged on social media. But if you're not in love with your ring and you're not sure you'll end up keeping it in its current form, it's probably best to hold off sharing it with the world.
By all means, let everyone know that you're engaged and get that engagement caption ready, but use an alternative image for your engagement announcement such as a picture of the two of you on the day.
It may be hard to resist, but taking some time to think about your ring before sharing it will help you to avoid awkward conversations about why your engagement ring has changed, should you choose to change it further down the line.
3. Don't Tell Everyone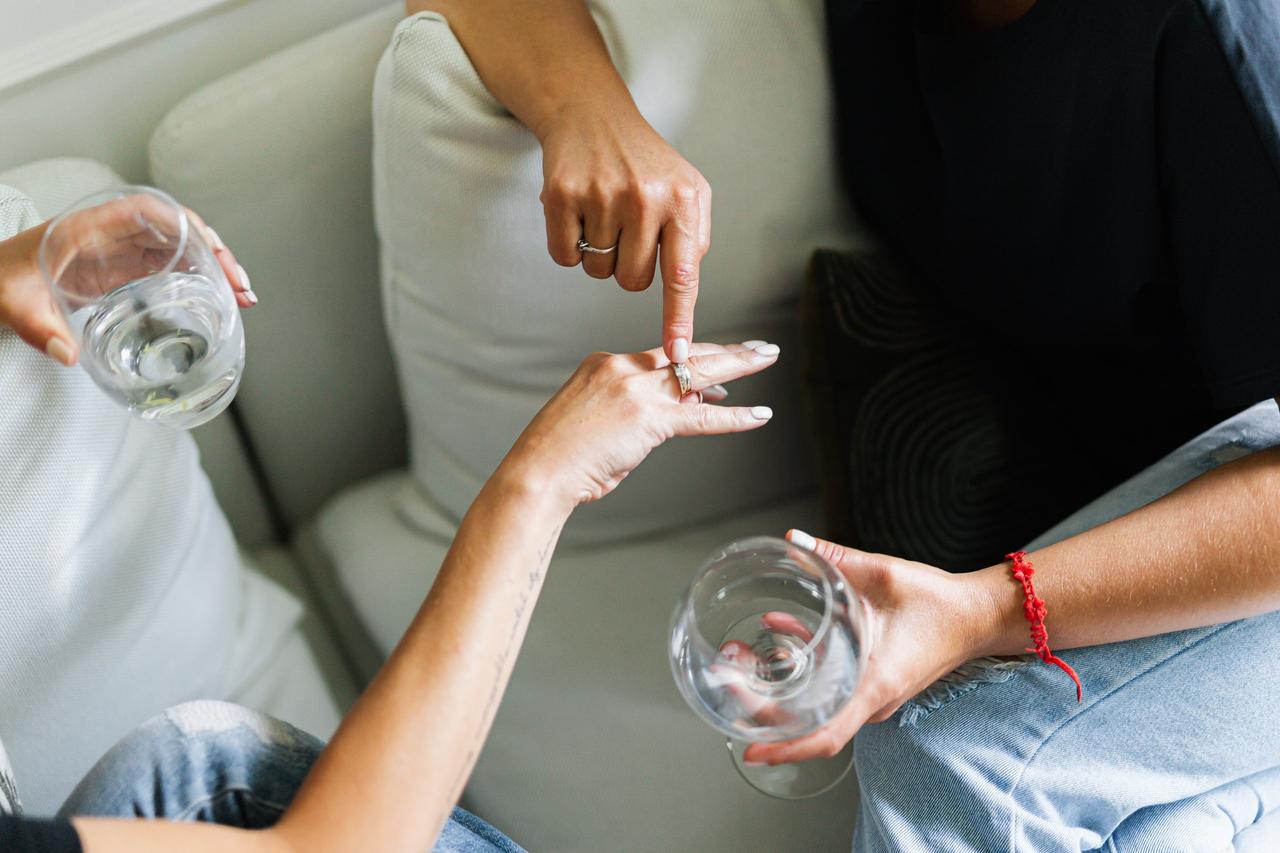 Feeling like you don't like your engagement ring almost definitely calls for a chat with your bestie or a close family member - their input could be really useful in helping you to decide what to do. But whatever you do, don't allow the fact you don't like your engagement ring to become public knowledge - especially if you haven't spoken to your partner yet.
If you do decide to talk to them about it, they are likely to be upset - just imagine how much worse it would be for them if they found out other people knew before they did. Do everyone a favour and keep it on a need-to-know basis while you're deciding what to do.
3. Test The Reaction
We've all rushed into a tricky discussion in the heat of the moment at some point and it almost never results in a calm and productive conversation. With this in mind, take some time to shake off your initial thoughts and emotions before talking to your partner about your ring. When starting the conversation, it's good to test the waters slightly to see how much of a blow this may, or may not be.
This could be making a tongue-in-cheek joke about the ring, or asking a question about resizing or altering it for practical reasons. If your partner is completely cool about it and doesn't bat an eyelid at the idea of a small change, the bigger conversation could be easier than expected.
If your partner looks disappointed at the idea that when they bought the engagement ring, they didn't completely nail the choice, you'll know that that having the conversation about the fact you don't like it altogether will need to be handled very carefully.
READ MORE: Men's Engagement Rings: 27 Stylish Rings to Pop the Question With
4. Stop Comparing Yourself to Others
If, like this bride who didn't like her engagement ring, you are comparing your ring to your friends, don't! Comparing your engagement ring to your friends and disliking it for that reason is only ever going to make you unhappy, just like comparing anything about yourself or your life to other people won't make you any happier either.
If that's the only reason you don't like your engagement ring, it will pass.
6. Don't Size-Shame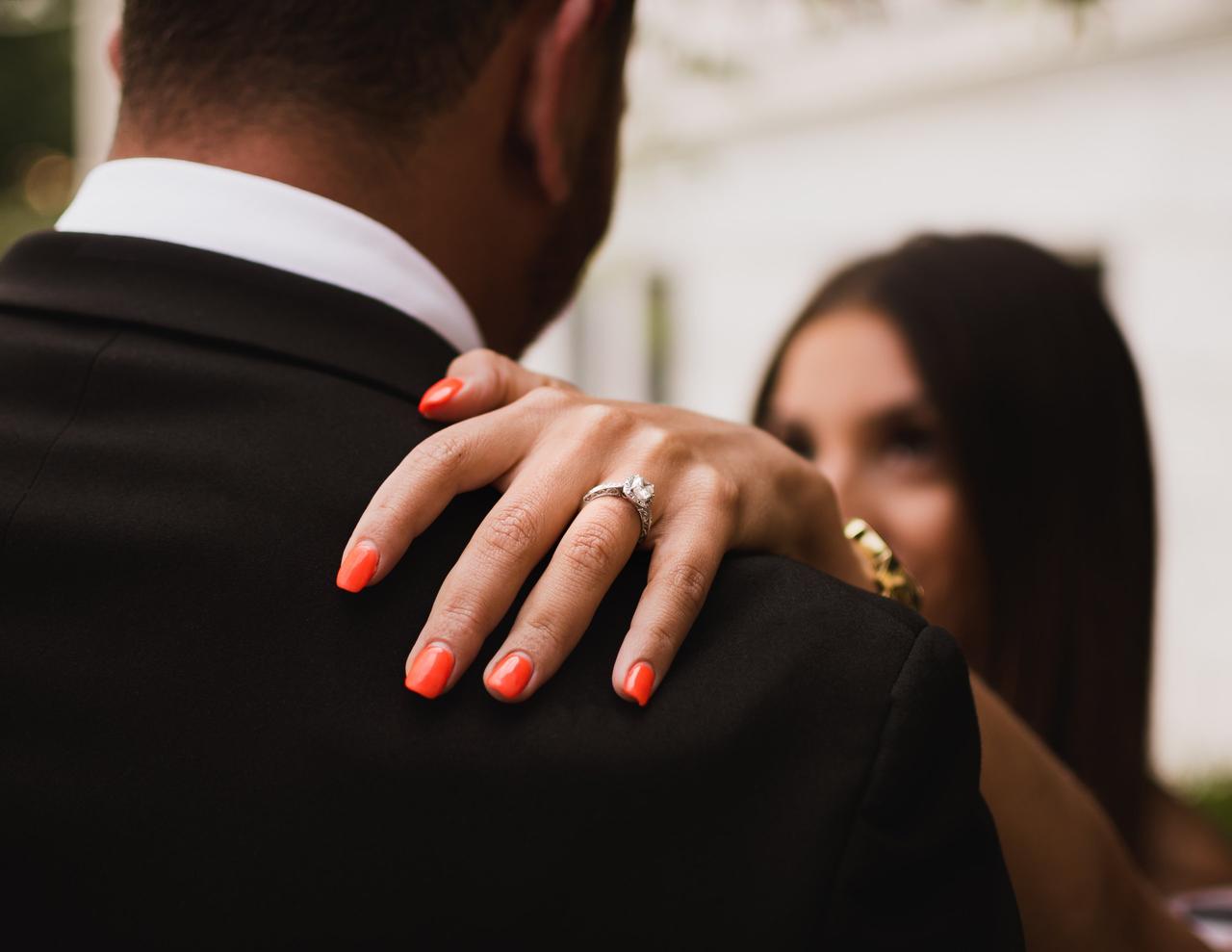 Not liking your engagement ring because it's not a style you would ever wear, it's too flash for your taste or you prefer something a bit blingier is totally okay because it's all to do with your opinion on a piece of jewellery that you will likely wear every day for the rest of your life.
But if the reason you don't like your engagement ring is because you don't think it cost enough, or you don't think it's big enough - we strongly advise you to stop in your tracks and remember what the ring means. The purpose of an engagement ring is so much more it's size and worth - what about the sentiment?
It's also worth remembering that this is something your partner paid for on their own. It's not come out of the joint savings - maybe they stretched their budget as far as they could, maybe they feel they've really splurged. What does it even matter?
There will always be someone out there with a bigger, more expensive engagement ring than you - that's just life and we're sorry to say it, but you'll just have to build a bridge...
7. Choose Your Dream Wedding Band
If you don't love your engagement ring, but you do like it enough to keep it as it is, there is another way to get your dream ring finger look without having to alter the engagement ring at all. When it comes to buying your wedding band, you can choose something that is completely you.
Wedding and eternity bands can be worn around the engagement ring to frame them with a halo of diamonds or stacked up to create bags of bling. Trust us, the wedding band you pick can have a big impact on how you feel about your engagement ring!
READ MORE: Stacking Rings: The Wedding Jewellery Trend You Need to Know About
8. Wait for an Upgrade
If changing your engagement ring isn't something you feel needs to be done urgently, get the wedding band of your dreams and hold out for a milestone wedding anniversary. It's not uncommon for couples to upgrade their marital bling on a big anniversary.
Usually this is an anniversary in the double figures, but there's nothing stopping you from suggesting this on your 1st wedding anniversary. If it doesn't go down too well, pretend you were joking and wait for next year...
9. Weigh Things Up
After considering all of the options and testing the waters, it's time to weigh things up in your head. Have you explored every other option before deciding you don't like your engagement ring to the point that you need to tell your partner? If that's the case, remember, that genuinely doesn't make you a bad person.
All we're advising is that you think about it carefully and really take some time to plan your words carefully and sensitively. This doesn't have to be an awful conversation, it may go much better than you plan, but just ensure you've weighed up everything before deciding to break the news that you don't like your engagement ring.
10. Tell Your Partner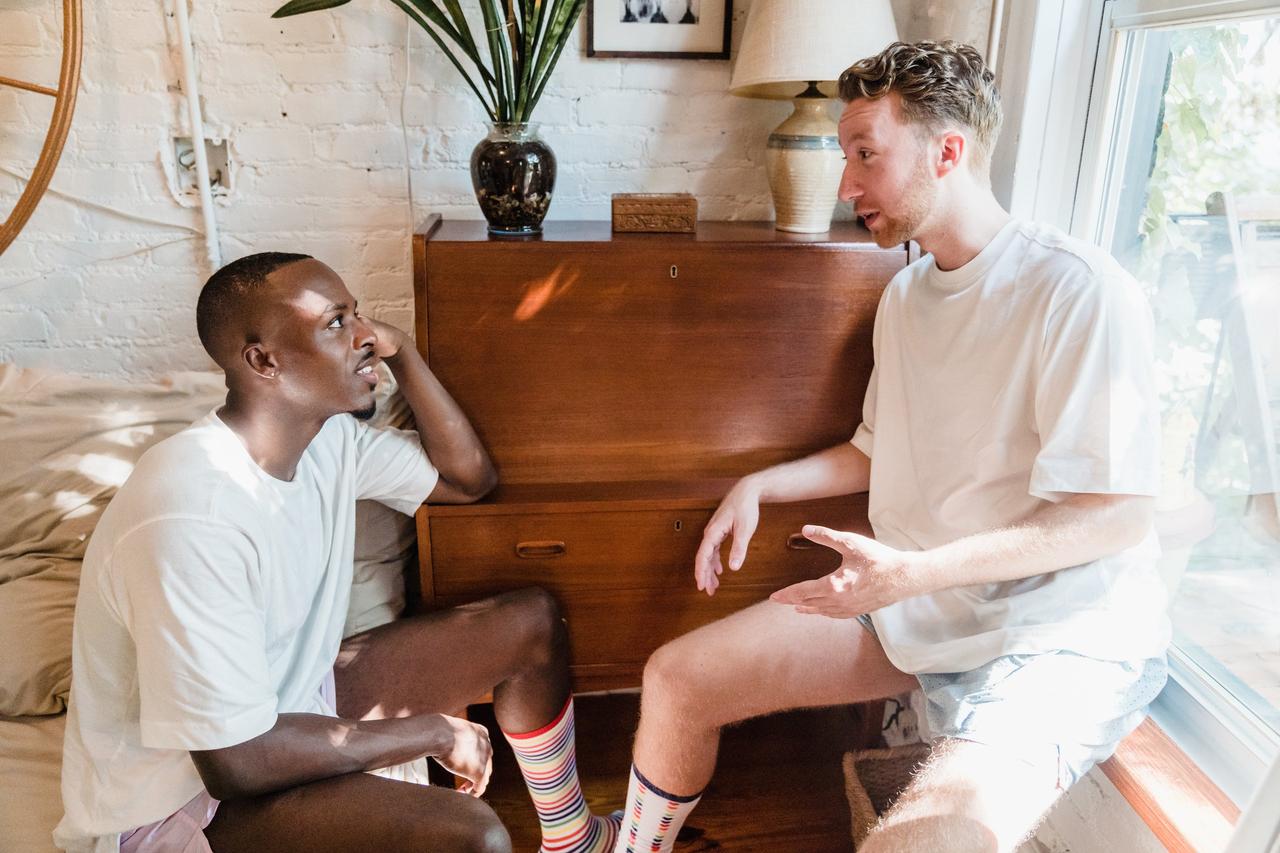 By now, you may have fallen completely in love with your engagement ring, if so, yay for you! If not, you need to speak to your partner about it.
On a day when you're feeling calm and have plenty of time together, let your partner know that while you're thrilled that they want to marry you and you can't wait to tie the knot, you're feeling unsure about the ring. Be honest while remaining sensitive – after all, your partner will have put a lot of time and thought into the decision and now is not the time to throw it back in their face.
Explain your issues with the ring but if there are some things you like about it, make sure you point them out too. It may be that a few tweaks could transform it into your perfect ring.
How to Change Your Engagement Ring
Once everything is out in the open and your partner knows you don't like your engagement ring, it's time to look at your options on how to return, exchange or change your engagement ring.
Top Tip: Always discuss budget before heading into the jewellery store. While discussing how much your partner has spent on an engagement ring, or is willing to spend on alterations may seem pretty far from romantic, it beats falling in love with a pricey piece or having a design mocked up that's way out of budget.
11. Exchange or Return It
One option is to return or exchange the engagement ring you have for another. Your ability to do this will completely depend on the retailer you bought it from and what their policy is - but if you don't ask, you'll never know.
When asked if you can return an engagement ring, Wendy Yu from Blue Nile explains this is absolutely an option there: "It's important to us that everyone ends up with a ring they absolutely love, so Blue Nile offers easy returns or exchanges for 30 days after delivery.
"We also encourage you to work with a personal Blue Nile personal jeweller, who can help you narrow down all the options. We find that we accept fewer returns on designs we've helped our clients create, and we're available 24/7 to answer questions via phone or chat."
If the ring has a returns policy, why not put a date in the diary for you and your partner to go to the jewellers and look at alternatives? Choosing an engagement ring together can be just as romantic as being presented with a surprise ring.
12. Have it Resized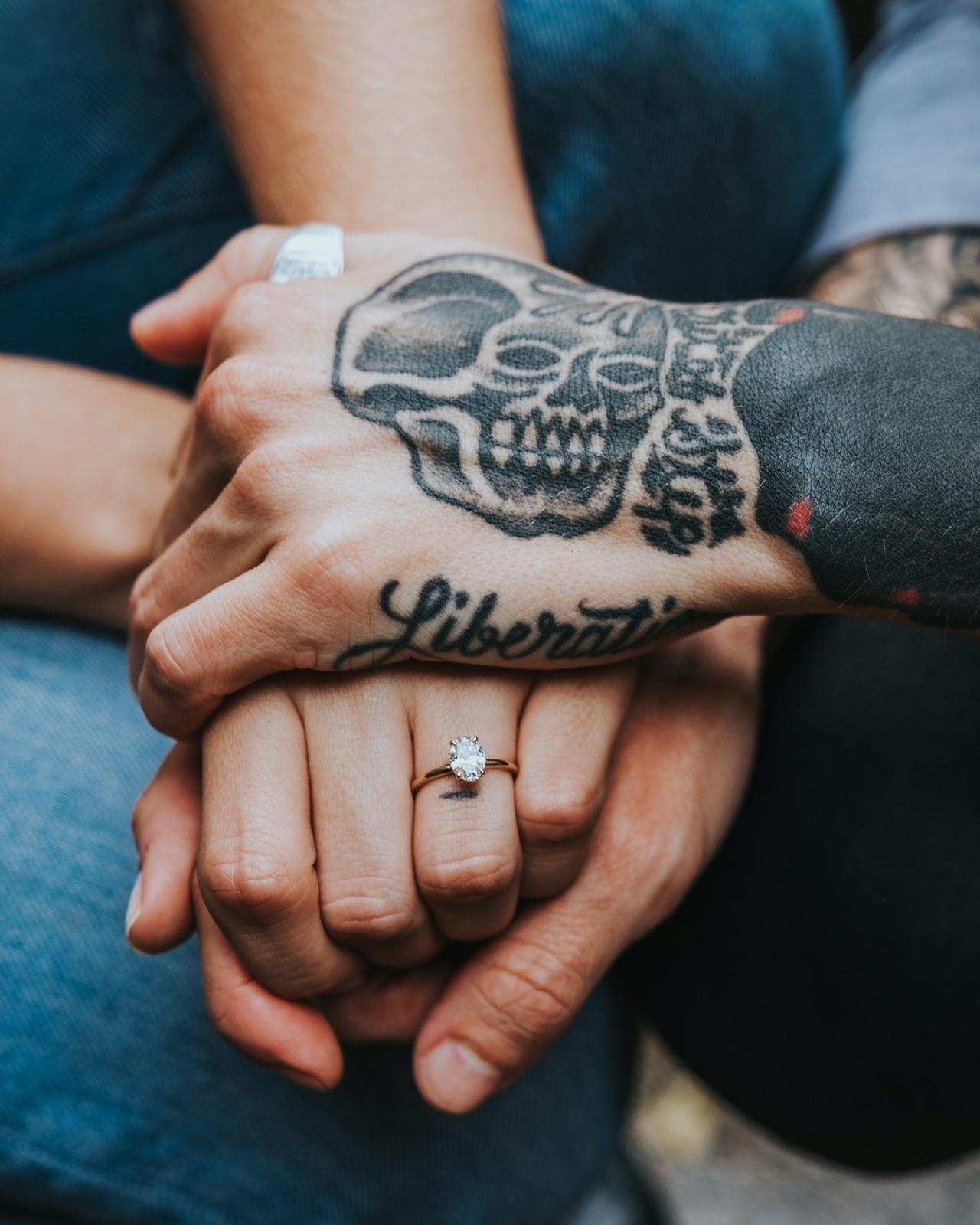 If the reason you don't like your engagement ring is because of the way it sits on your finger, or because it doesn't fit correctly, having it properly resized could solve the problem completely. It's difficult to know if you love a ring or not until it fits you properly.
The good news with this particular approach is that most engagement ring retailers offer resizing and fitting free of charge as part of the engagement ring's guarantee. If your partner read our guide on how to buy an engagement ring, they should have all of the paperwork needed to check what they are entitled to. If not, just give the shop a call!
13. Have it Re-Set
If you love the diamond or stone in your ring, and it's the style you're not in love with, you could always have the stone/s reset into a setting of your choosing and, depending on the designs involved, use the metal from the original ring. This way, elements of the original ring will still be part of your new ring and so it will carry more sentimental value than a brand new ring.
Crafting a whole new ring will incur extra costs but jewellers do accept gemstones and/or metal from existing rings as part payment. We would always recommend first approaching the jeweller who made the original ring but if you're not happy with what they're offering, feel free to shop around. You can find reputable jewellers via the The National Association of Jewellers.
14. Change the Stone
Crazy about the style but wanted a different stone or diamond? Similar to having it re-set, why not approach your engagement ring retailer, or another reputable jeweller about changing the stone or stones in your engagement ring. Maybe you want a direct swap from one to another, or you want to turn an engagement ring with one stone in, into one with three or more.
It's worth noting that the stone you do want may be more expensive than the one you already have, and that adding more stones or diamonds to your engagement ring will almost always incur additional costs. As we mentioned before, speak to your partner about budget before you start discussing what you want with a jeweller. You both need to be on the same page with this.
15. Offer to Pay
In this day and age, going dutch on things is pretty standard in most relationships. While it's very much the tradition for the person proposing to pay for the engagement ring in full, offering to pay for any alterations, re-setting or extra diamonds is a kind way of saying, I'm in this with you.
Whilst they are likely to say no, the gesture will most definitely be appreciated. It's worth noting, however, that if you are offering to pay for any extras, you are actually willing to because if they say yes, you can't exactly retract the offer...
Is it Okay to Change Your Engagement Ring?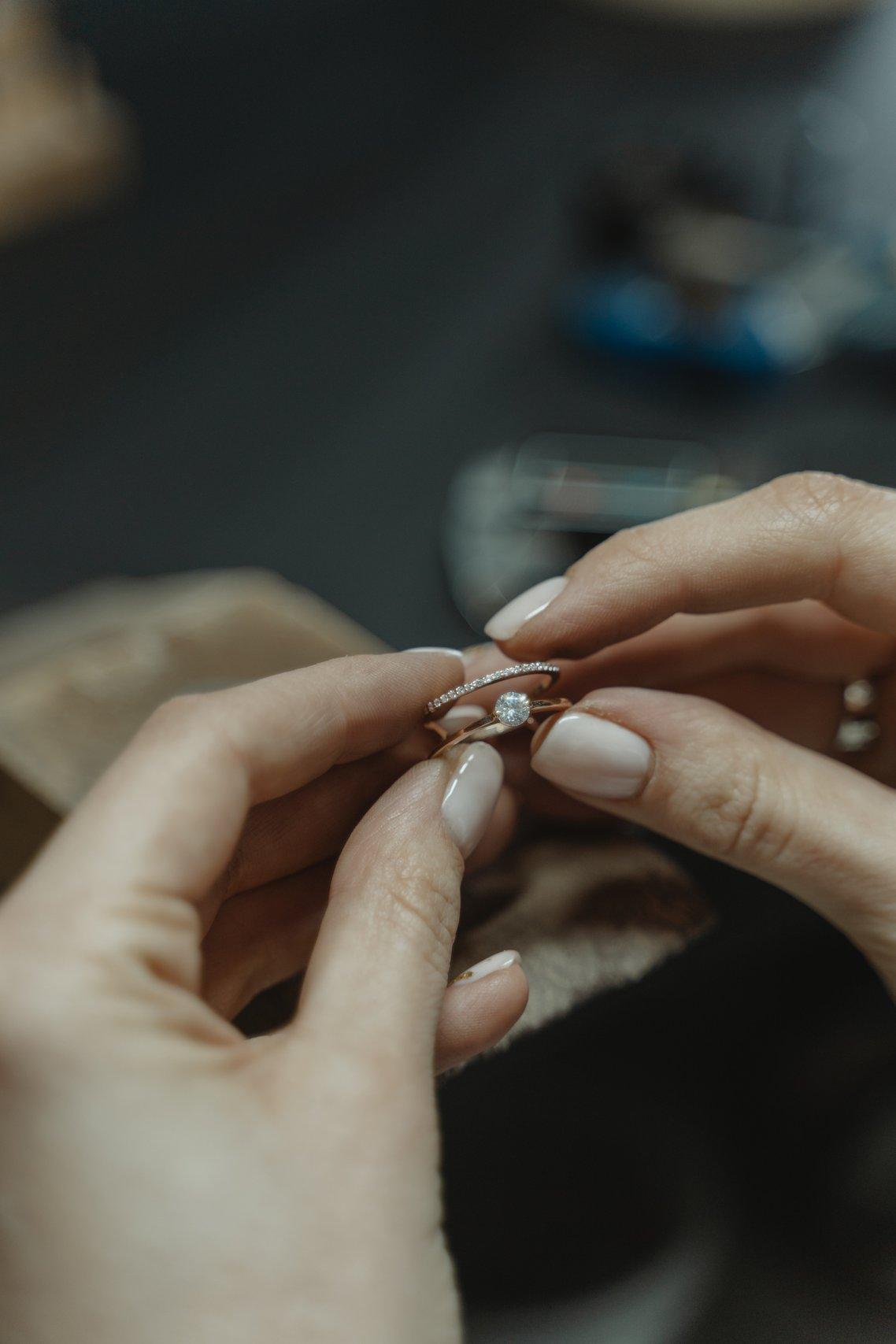 Breathe a sigh of relief, because the answer to this is yes, absolutely. If you go about things the right way, making changes to your engagement ring is absolutely fine and does not make you a bad person!
Maxwell Stone, creative director at Steven Stone says: "Signalling the intent to get married, engagement rings are a daily reminder of where it all started, so it's important to be happy with yours and in some cases, that might mean making some changes."
Nearlyweds who aren't completely in love with their engagement ring will be pleased to know that many famous faces have made amendments to their
celebrity engagement rings
- and not all because they didn't like the look...
There are a number of reasons one may want to change or alter their engagement ring as Maxwell explains, "It's not unusual for people to customise their engagement rings later down the line, making them better suited to their own individual sense of style. For example, Nicola Peltz made a huge upgrade to her engagement ring – showing off a completely new design, just weeks after her wedding to Brooklyn Beckham.
"People may also opt for subtle changes to their ring that reflect their lifestyle – such as those with an active lifestyle who are in danger of losing or snagging their ring. Princess Diana for example added a further six prongs to her ring to secure the centre stone, whereas Kate Middleton opted for platinum beads to the inside of the band of the same ring, as it was slightly too large for her ring finger.
"Some couples may opt for a modest ring that isn't necessarily their first choice, due to their budget. Your first ring doesn't have to be your last and it's fairly common for people to make changes to theirs or even replace it in the future when they're more comfortable financially."
So there you have it, it's not uncommon, nor is it awful to make changes if you don't like your engagement ring, or it isn't practical or well-fitting for your every day life.
Yet to start ring shopping? You may want to check out our guide on how much you should spend on an engagement ring first...