What to Do If You Don't like Your Engagement Ring
You'll wear your engagement ring for the rest of your life, so it's important that you speak up if you don't feel it's the right one for you. It can be a tricky conversation to have, so here's some simple steps to approach the topic...
We have included third party products to help you navigate and enjoy life's biggest moments. Purchases made through links on this page may earn us a commission.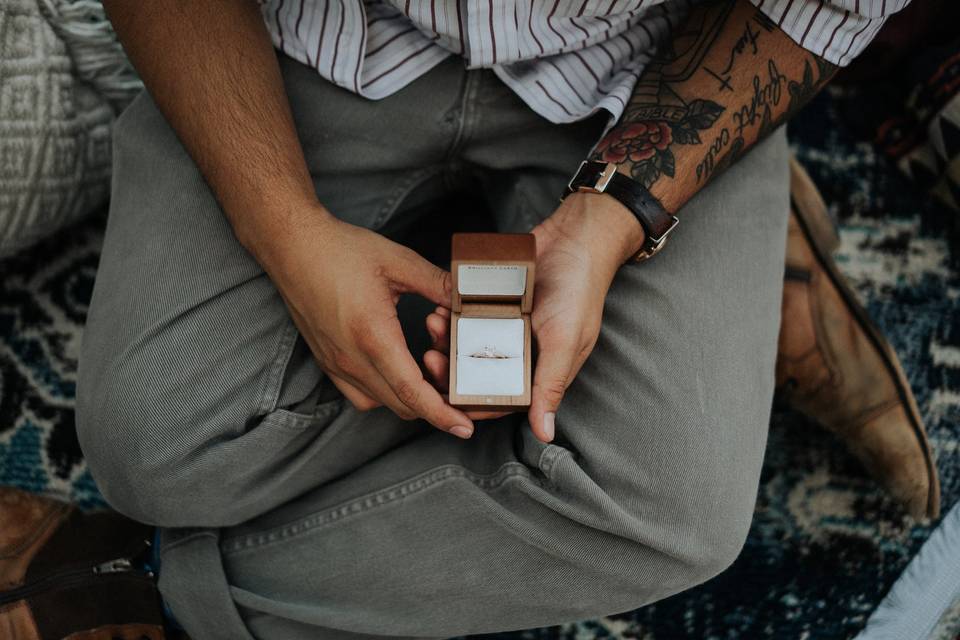 The moment you've been dreaming of has finally arrived and your partner has got down on one knee and proposed – cue squeals of delight! The only thing that could dull your sparkle right now is, well, the sparkler not being quite right. Or completely and totally wrong, in some cases.
From the wrong kind of stone to an impractical setting, there are plenty of reasons why people dislike their engagement rings and why, despite wanting to save their other half's feelings, they feel compelled to speak out rather than wear a ring they don't like for the rest of their lives.
If you've found yourself in this situation, don't panic, you're not alone and we're here to help you through this ring design dilemma. We'll guide you through every step: from when to speak out, to how to discuss your feelings with your partner and the best way to move forward.
Deep breaths, everything is going to be just fine.
READ MORE:
1. Give It Time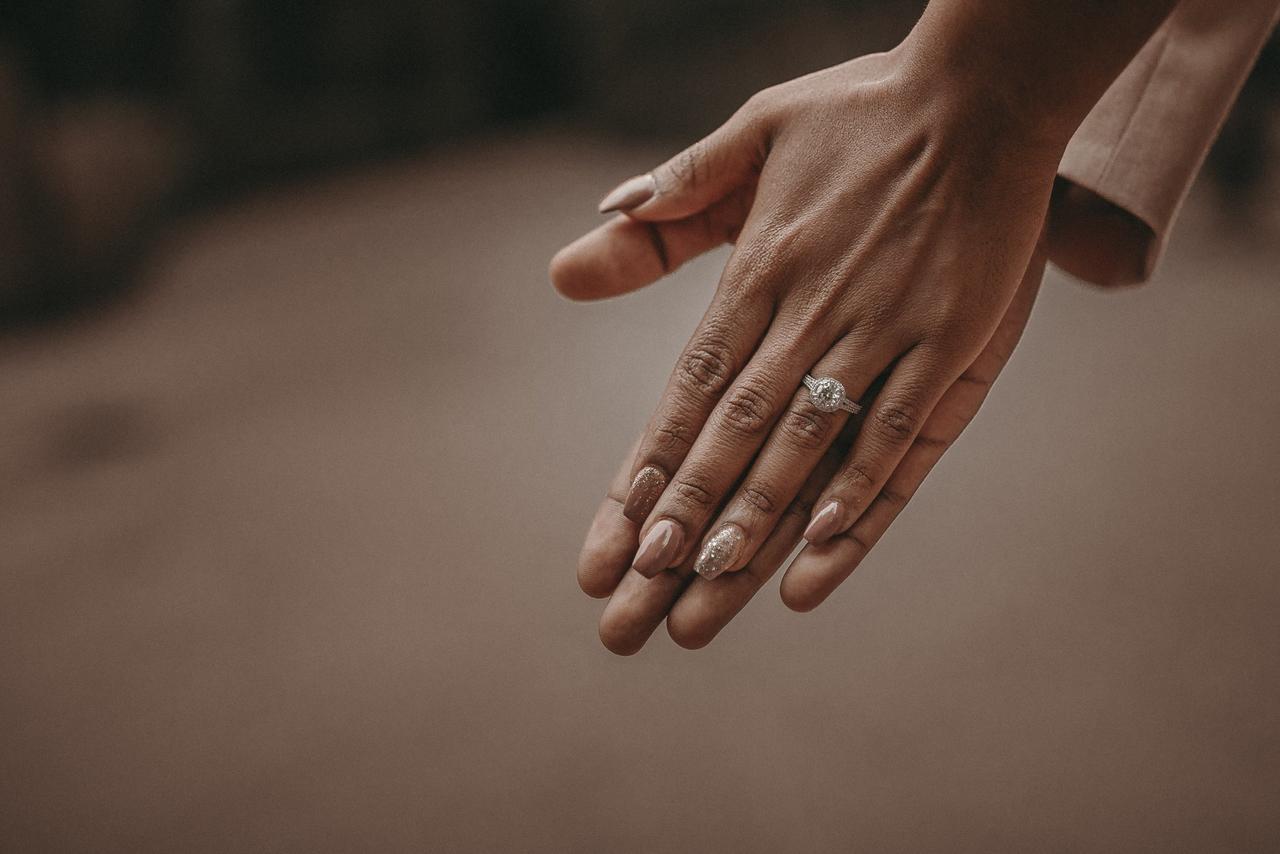 Look, we get it: if you've always dreamt of a solitaire and you've ended up with a cluster halo, a few days probably won't magically make it your first choice. But hear us out anyway.
The ring on your finger right now is a ring that was chosen with love, by the love of your life, in terms of sentiment it's pretty hard to beat. Rather than dismiss the ring based on first impressions, ask your partner to tell you the story of how they came to choose the ring. Perhaps part of the design reminded them of you or your relationship, or it resembles a ring once worn by a beloved relative. Once you understand the reasoning behind your other half's choice, you may see the ring in a whole new light.
Speaking of light, it's also worth keeping the ring on your finger for a few days and checking it out in different lights and settings. It may be that the proposal spot didn't show it off to its best potential. Perhaps it catches the light beautifully outdoors, is filled with fire or looks incredible with your favourite outfit. Give it a chance to wow you.
2. Don't Rush to Share It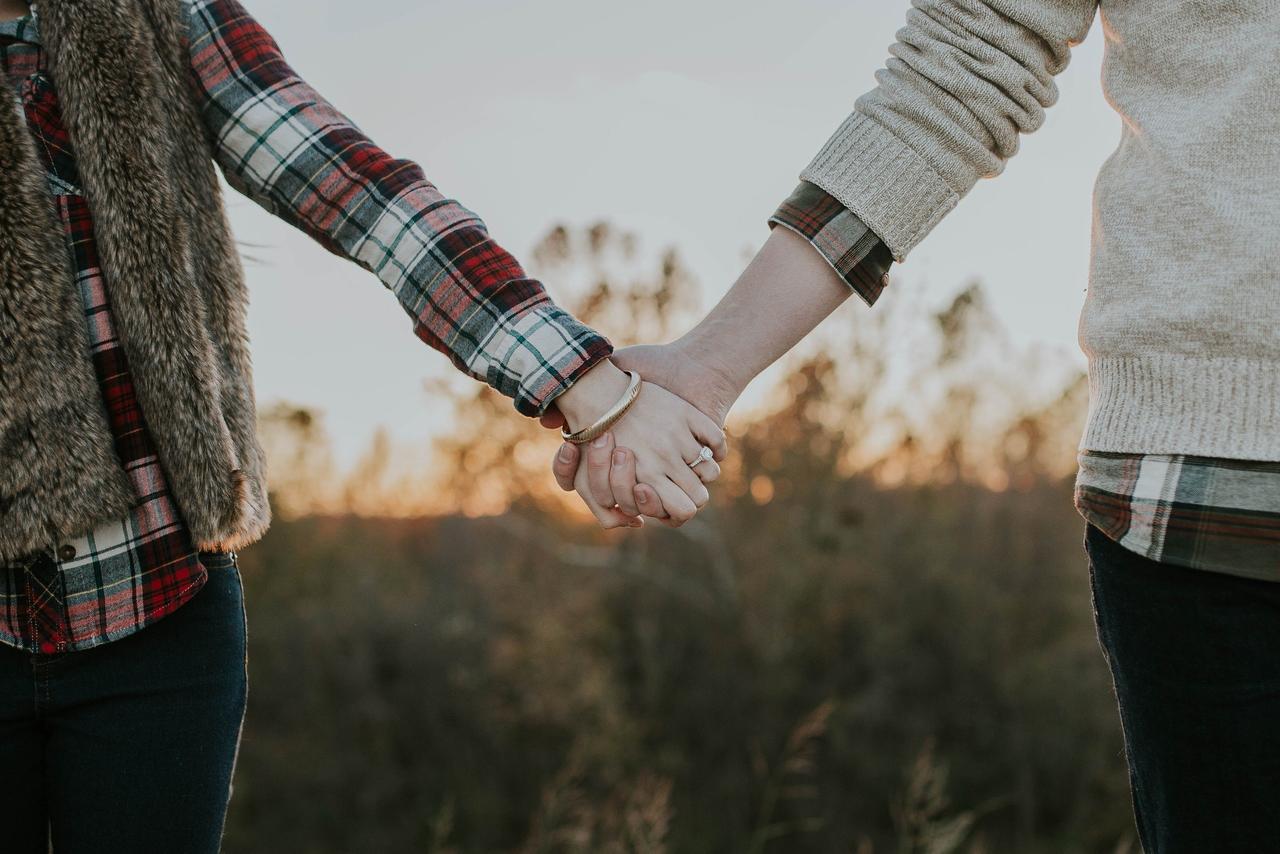 Ringfies (that's ring selfies, by the way) are a popular way of letting the world know you're engaged on social media. But if you're not in love with your ring and you're not sure you'll end up keeping it in its current form, it's probably best to hold off sharing it with the world.
By all means, let everyone know that you're engaged (we'd be on a rooftop shouting Monica Gellar style if we were you) but use an alternative image for your engagement announcement such as a picture of the two of you on the day. Trust us, taking some time to think about your ring before sharing it will help you to avoid awkward conversations about why your engagement ring has changed, should you choose to change it further down the line.
READ MORE: Sweet Engagement Captions for Your Big Announcement
3. Talk About It When You're Feeling Positive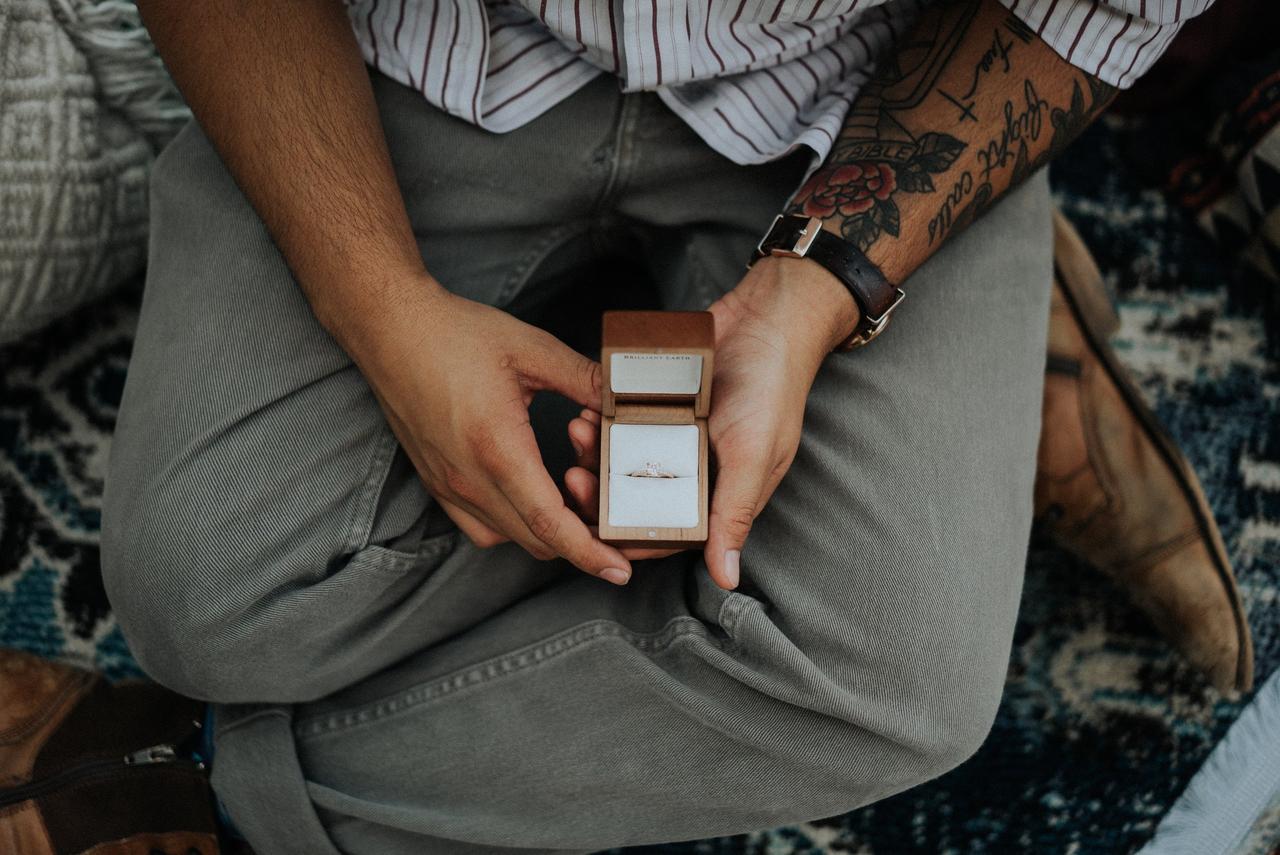 We've all rushed into a tricky discussion in the heat of the moment at some point and it almost never results in a calm and productive conversation. With this in mind, take some time to shake off your initial thoughts and emotions before talking to your partner about your ring.
On a day when you're feeling calm and have plenty of time together, let your partner know that while you're thrilled that they want to marry you and you can't wait to tie the knot, you're feeling unsure about the ring. Be honest while remaining sensitive – after all, your partner will have put a lot of time and thought into the decision and now is not the time to throw it back in their face.
Explain your issues with the ring but if there are some things you like about it, point them out too. It may be that a few tweaks could transform it into your perfect ring.
4. Explore Your Options with the Jeweller
If your ring is a bespoke design, you may not be able to exchange it for something else, but the jeweller could help you and your partner come up with some design tweaks. If you're totally unhappy with the design, you could always have the stone/s reset into a setting of your choosing and, depending on the designs involved, use the metal from the original ring. This way, elements of the original ring will still be part of your new ring and so it will carry more sentimental value than a brand new ring.
Crafting a whole new ring will incur extra costs but jewellers do accept gemstones and/or metal from existing rings as part payment. We recommend first approaching the jeweller who made the original ring but if you're not happy with what they're offering, feel free to shop around. You can find reputable jewellers via the The National Association of Jewellers.
If the ring has a returns policy, why not put a date in the diary for you and your partner to go to the jewellers and look at alternatives? Choosing an engagement ring together can be just as romantic as being presented with a surprise ring.
Top Tip: Always discuss budget before heading into the jewellery store. While discussing how much your partner has spent, or is willing to spend, on an engagement ring may seem pretty far from romantic, it beats falling in love with a pricey piece or having a design mocked up thats way out of budget.
READ MORE: Men's Engagement Rings: 27 Stylish Rings to Pop the Question With
5. Choose Your Dream Wedding Band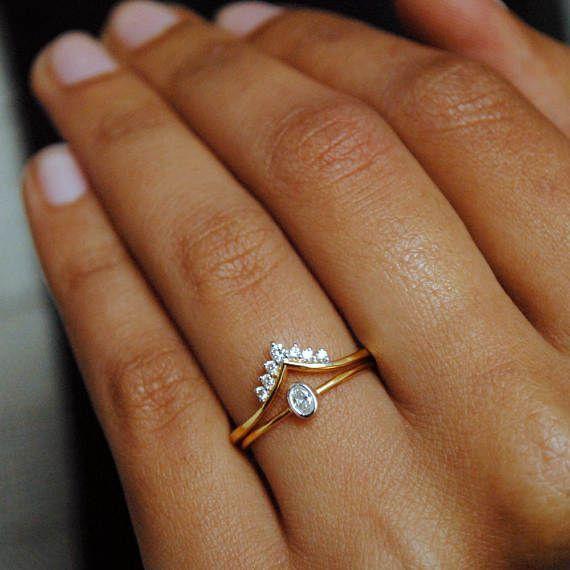 If your engagement ring is a solitaire and you've always dreamt of something a little flashier, don't rush into replacing it before you've looked at wedding bands. Wedding and eternity bands can be worn around the engagement ring to frame them with a halo of diamonds or stacked up to create bags of bling. Trust us, the wedding band you pick can have a big impact on how you feel about your engagement ring.
READ MORE: Stacking Rings: The Bridal Jewellery Trend You Need to Know About
6. Know When to Stay Quiet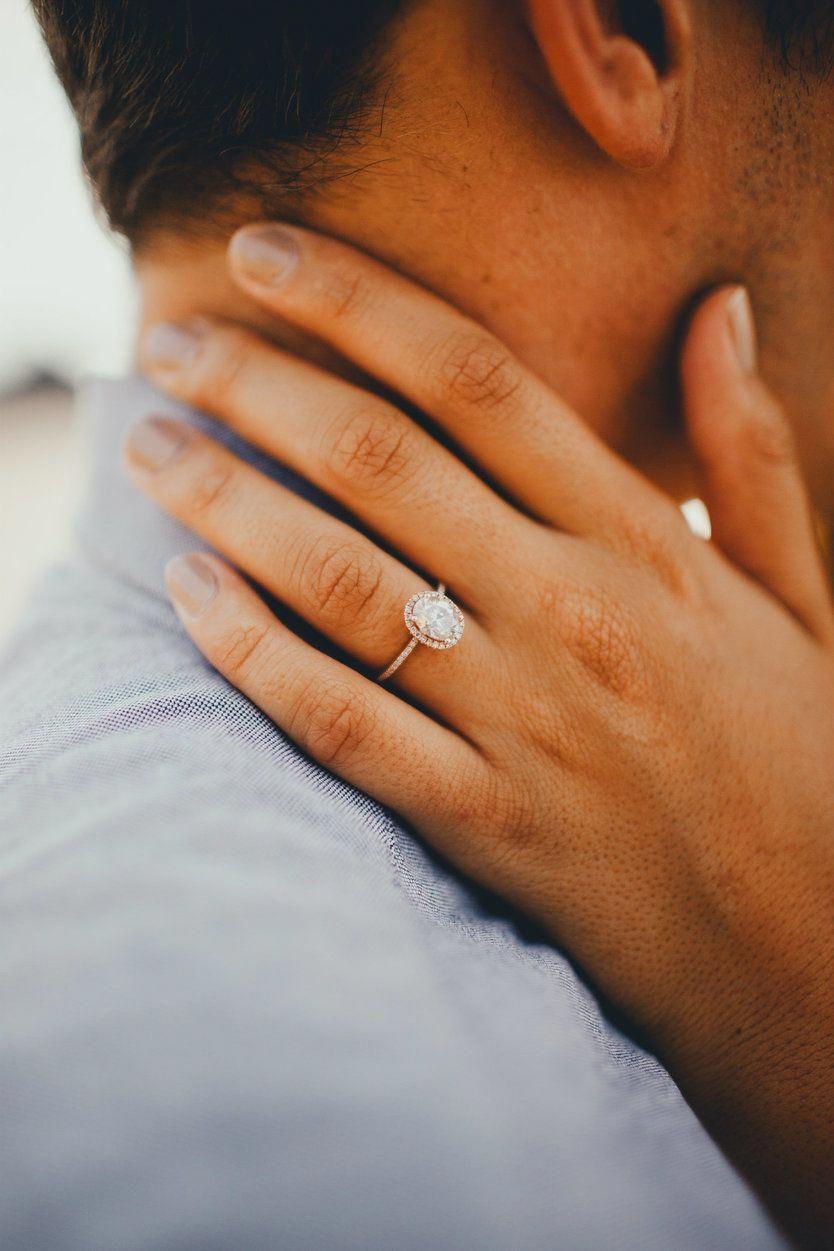 We'll level with you, if it's a case of you being dissatisfied with the size of the diamond, we'd stay quiet. Your partner will most likely have selected the best engagement ring they could afford and bringing up the lack of carats is like suggesting they should have spent more money – which just isn't what this should all be about.
If everything else about the ring – the setting, the shape, the metal colour – is right, then to look at it for what it is: a reminder that your other half wants to spend the rest of their life with you.
Yet to start ring shopping? Don't even think about starting until you've read up on how much you should spend on an engagement ring.