Maybe a thick, embossed envelope has dropped onto your doormat or an e-invite has pinged into your inbox; you've made the VIP cut for the wedding of someone you dearly love, but you're going to have to decline because...pandemic. What to do, how to do it and will your relationship recover if you opt out of attending a wedding due to concerns around Coronavirus?
Etiquette experts agree that you can turn down a wedding invitation due to COVID-19 with no hard feelings and minimal upset – just follow these 'good guest' guidelines…
READ MORE:
RSVP ASAP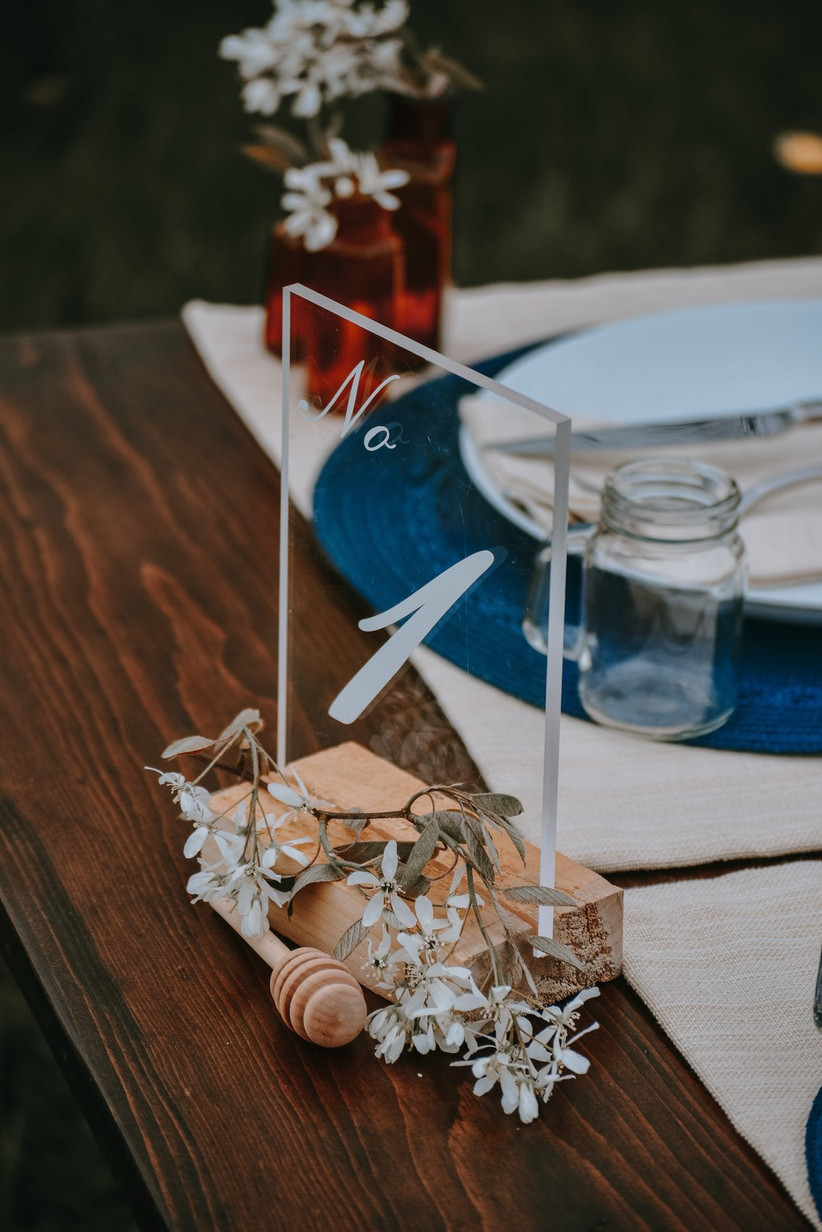 Don't file the invite away or even wait until the RSVP deadline date rolls around – if you're privileged enough to have received a wedding invitation during this period of slimmed down celebrations, it's imperative that you let the couple know that you can't attend in good time. It may feel like a tricky or sad conversation to have to have, but putting it off will only delay both potential disappointment and crucial wedmin during a time when the couple in question has likely had to replan their nuptials already.
Etiquette expert and wedding consultant Jo Bryant describes an ideal plan of action:
"Respond as quickly as you can – ideally immediately on receipt of the invite if you know that you can't attend. Our social diaries are likely more quiet than ever at the moment so it should be possible to RSVP more promptly than it normally might be."
Given that we're all navigating unusual pandemic-instigated social dilemmas of late, what's the best way to RSVP to a wedding during COVID-19? Jo highlights that it remains important to play by the couple's rules:
"If you've received a formal, physical wedding invitation with a reply card included, respond as requested, including a handwritten, personal note briefly explaining your reasons for not being able to attend but emphasising how delighted you are to have been invited.
"If you received an e-invite, it's fine to reply by email – it's more important than ever to respond exactly as the couple has requested."
There's one RSVP approach that is most definitely no go, however...
READ MORE: 39 of the Biggest Wedding Guest Mistakes to Avoid
Favour FaceTime over Whatsapp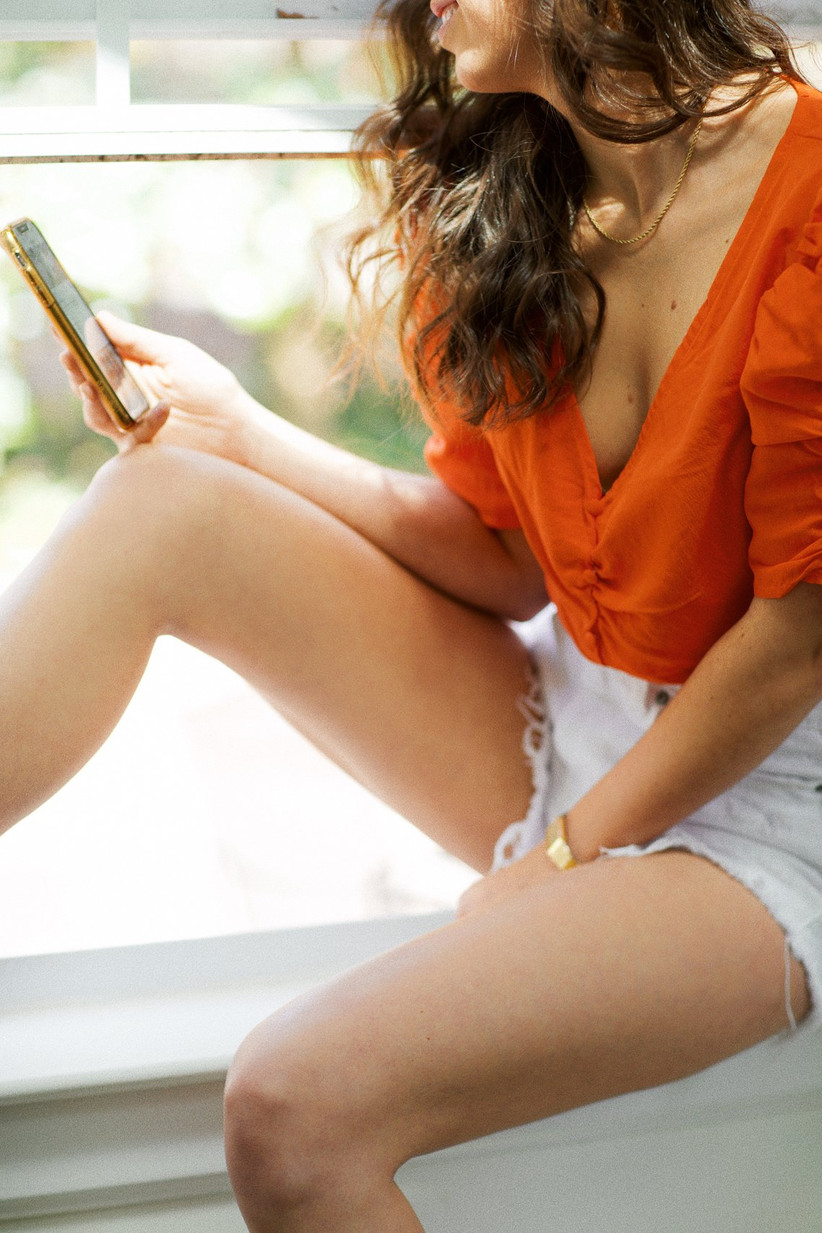 COO and wedding specialist at Beaumont Etiquette Anne Chertoff declares that dashing off an RSVP by text risks causing unintended dejection:
"Whatever you do, don't simply send a short, blunt text saying that you can't be there – this may come across as dismissive or uncaring, particularly in a climate when many of us are feeling extra sensitive or low already."
If you can't explain your decision face-to-face, FaceTime is a good substitute. Arrange a call at a time when neither party will be too stressed or in a hurry and keep the tone as upbeat as possible by conveying your excitement and love for the couple.
Honesty Is the Best Policy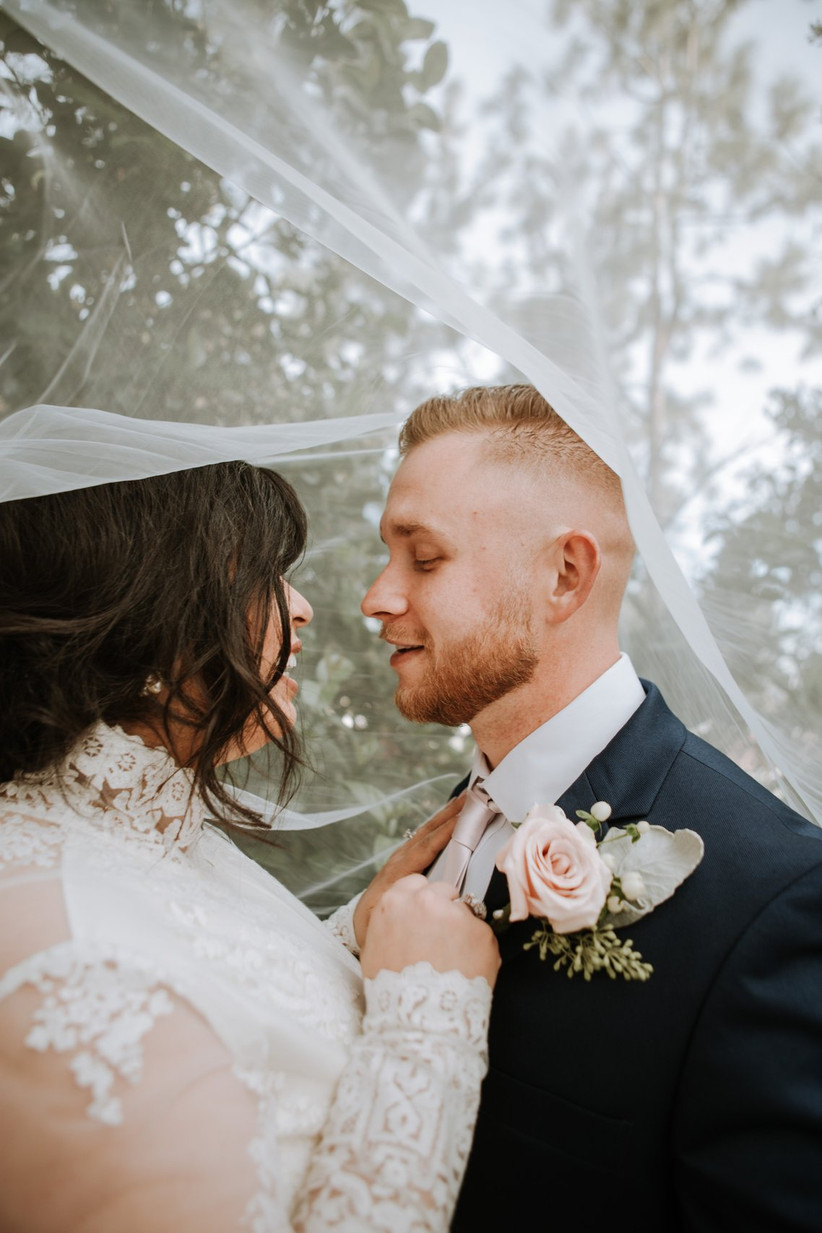 Don't go inventing a convoluted excuse as to why you can't attend or feel the need to over-explain – a compassionate summary of your situation will do according to Anne:
"Simply be honest and explain that due to issues related to the health and wellness of yourself and/or others during the COVID-19 pandemic you're unable to attend group gatherings at the moment but that you'd love to celebrate the occasion together at a later date."
Jo seconds the naked truth approach:
"Given the current situation, most people are aware that we all have different comfort zones, restrictions and personal circumstances. It's unchartered territory for couples and guests alike and there are many circumstances beyond our control – in this scenario people are generally making an effort to be respectful and understanding of each others' choices. We need to make it as easy as possible for one another during these hard times.
"Reiterate that you would love to come but sadly due to the fact that you have to take precautions, you won't be able to attend in person. Stress that you're especially honoured to have made the cut – just because a wedding is small, that doesn't imply that it's any less meaningful than a larger event. Getting together when it's safe to do so is more special than ever, so acknowledge that."
Speaking of which…
READ MORE: 21 Annoying Things People Say During Wedding Planning
Show Your Appreciation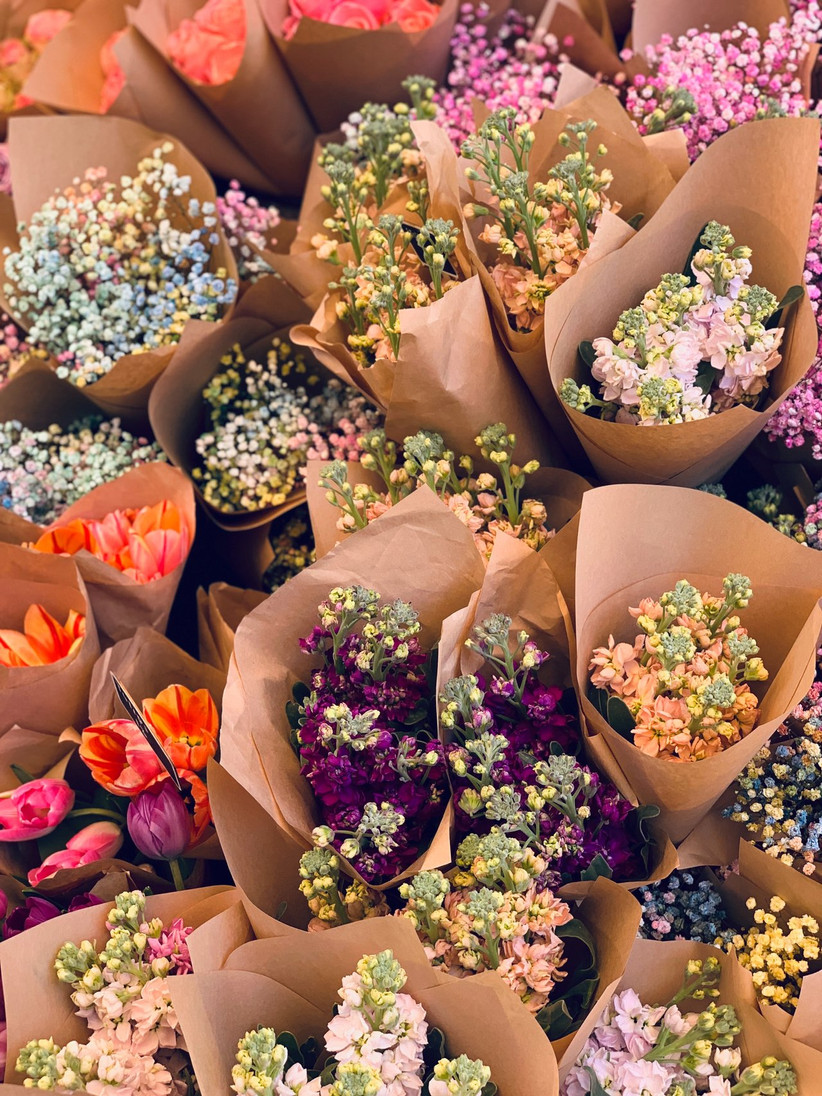 If you can't make the big day, consider sending a bunch of flowers, a card or a gift from the couple's wedding list. It'll be valued all the more given the sacrifices that the couple has no doubt had to make. Remind the couple of your love and support in the run-up to the wedding and maintain warm communication throughout. Planning a wedding is a stressful activity at the best of times; adding a pandemic into the mix will likely mean that the couple need more encouragement and affection than ever.
Wait in the Wings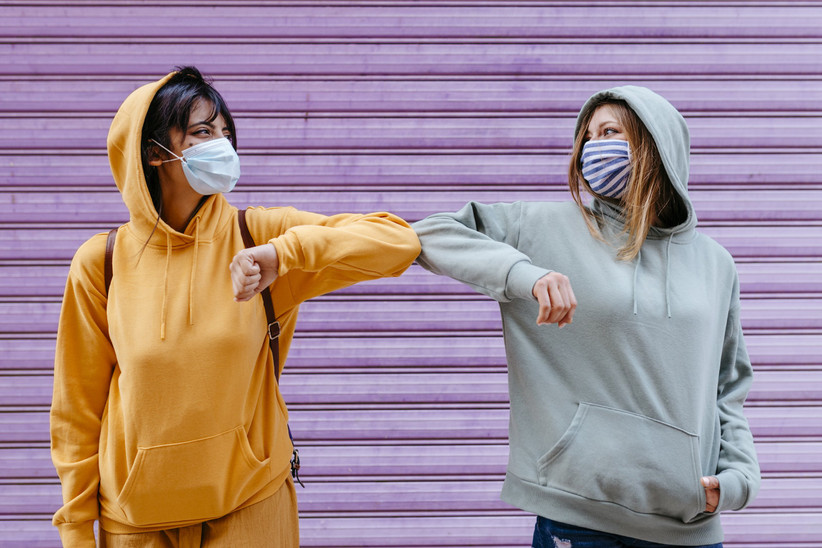 Particularly if you're a member of the wedding party, it's advisable to provide practical help wherever you can, just as you would have done if you were attending the ceremony and reception in person.
Anticipate what a friend or relative might need and give them time to grieve both the celebration and guest list that they had originally envisioned. They may be sad or angry that you can't attend if you were originally a pivotal part of the day, so allow them to vent and blow off steam and do your best to make them feel special and optimistic in the window before the wedding. Empathise but don't take any frustration personally – we're all feeling it in one way or another.
Whether it's ensuring that everything is in place for the pre-wedding beauty prep, helping to coordinate socially distanced table plans or dealing with last-minute government-issued changes, your support from afar will be both invaluable and not go unnoticed in the future.
READ MORE: 7 Things Not to Say to Someone Who Postponed Their Wedding
Tune in on the Big Day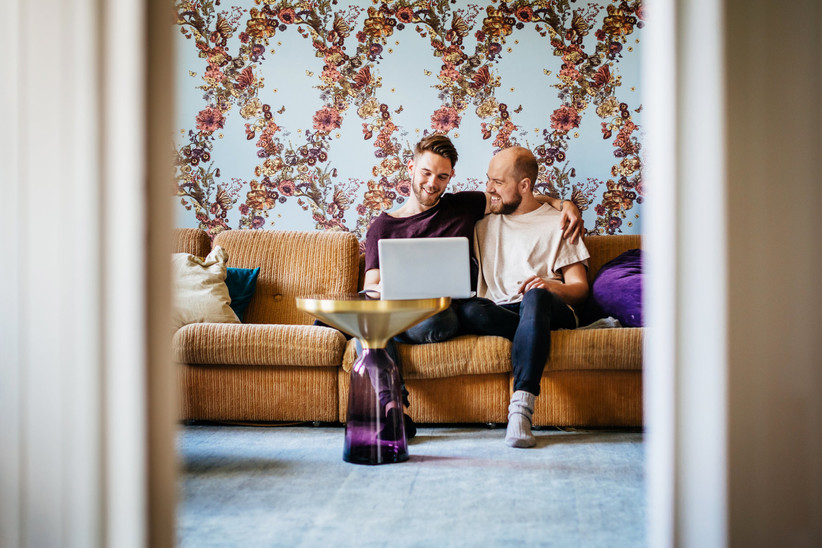 Anne advises making it clear that you intend to celebrate remotely with the couple on the day:
"Ask if the wedding will be filmed or streamed online and whether you can watch and toast the couple's union from home."
If you are attending a Zoom wedding, dress up to the nines (at least from the waist up), turn your camera on, mute your microphone for the ceremony and crack open the champagne for the kiss. Be there in your very highest spirits and the couple will feel the love.
Jo also advocates taking the same approach to staying in touch in the weeks before the wedding as you would if you were attending a larger do:
"Just because the wedding is a smaller affair doesn't mean that the couple won't be very busy planning and organising the day, particularly given that situations and rules change so fast in line with COVID-19 data.
"Follow through on the idea that you feel honoured to have received an invite but don't be too overbearing or demanding in communications – send fizz, treats to enjoy and wish them well but don't put them on the spot."
READ MORE: How to Host a Virtual Hen Do
Whatever You Do, Don't Judge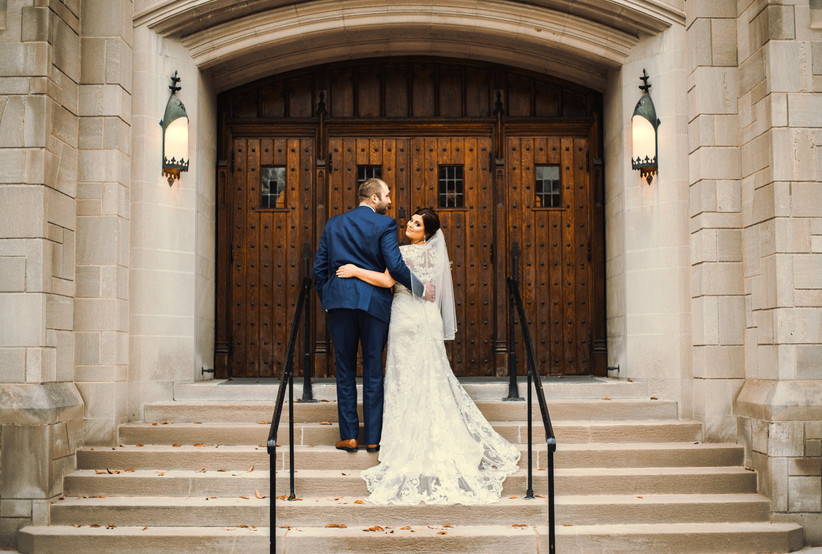 Apart from failing to RSVP at all, one of the worst approaches to pandemic event etiquette is to lecture the host on health and safety or extol your personal views as to whether the wedding should be going ahead or not.
If you can't attend, bow out with grace and be mindful of pressures that the couple are facing – perhaps they can't get a refund from the venue or suppliers, maybe there are no dates available to allow for the wedding to be rescheduled or it could be that the couple has made peace with the fact that the wedding will have to be very different from the celebration that they originally planned and are embracing it as fully as they can.
It's likely that you're not privy to the challenges, loss of funds and heartbreak that they've had to contend with, so be mindful, respectful and above all sympathetic. Weddings can stir up enough drama as it is. Make it easy for the couple in every way that you can and they'll remember your blessing and backing throughout their marriage (because, quite literally at the end of the day, that's what this is all about).
Want to show a couple who've had to postpone their wedding that you're thinking of them? Here's 26 of the most thoughtful postponed wedding gifts to consider.