Coronavirus & Weddings: Your Top 17 Questions Answered
From postponing your wedding and insurance queries to honeymoon dilemmas and wedding dress delivery dates, we've got the answers to all of your Coronavirus and wedding-related questions.
We have included third party products to help you navigate and enjoy life's biggest moments. Purchases made through links on this page may earn us a commission.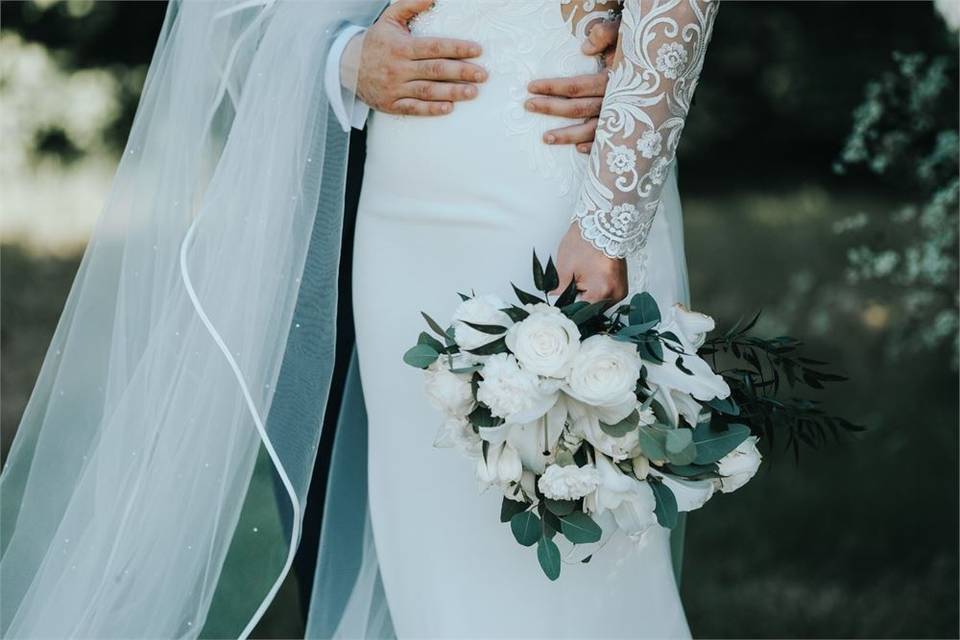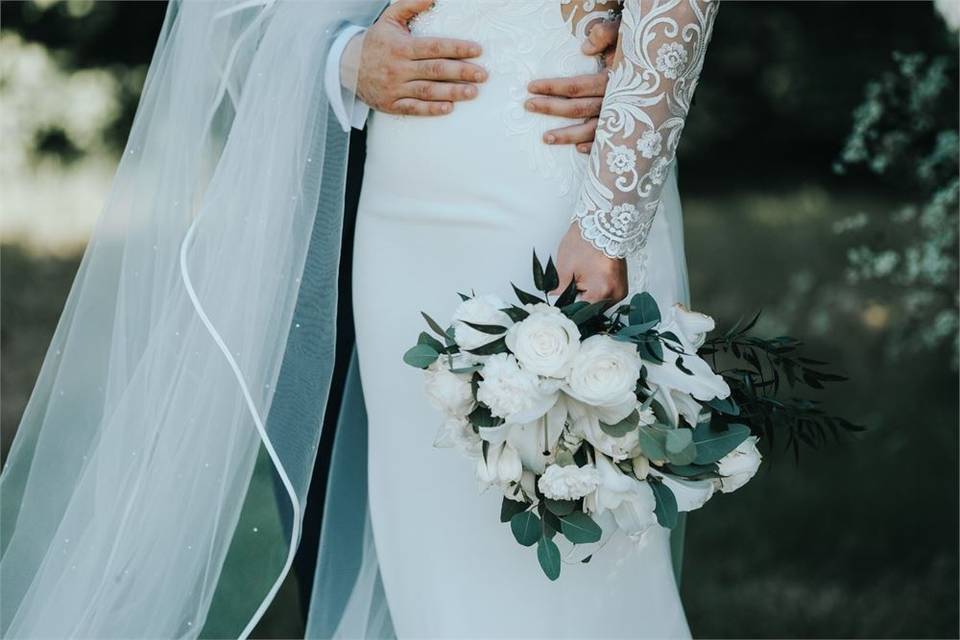 We get that many couples are feeling stressed and confused about their 2020 wedding plans right now. With Coronavirus temporarily putting our lives on-hold and many countries keeping their borders closed for the time being, wedding plans are in need of constant adjustment.
At the present moment, weddings have been banned by the government, which has left lots of couples postponing their weddings. No-one can really say yet what will happen after that time period, but we may be looking at disruption to weddings until the end of June. While we can't promise that your wedding won't be affected, we can offer guidance and advice on how best to move forward with your plans and enjoy celebrating your nuptials.
So, stick the kettle on, get a pen and paper handy and get ready to put a plan of action in place.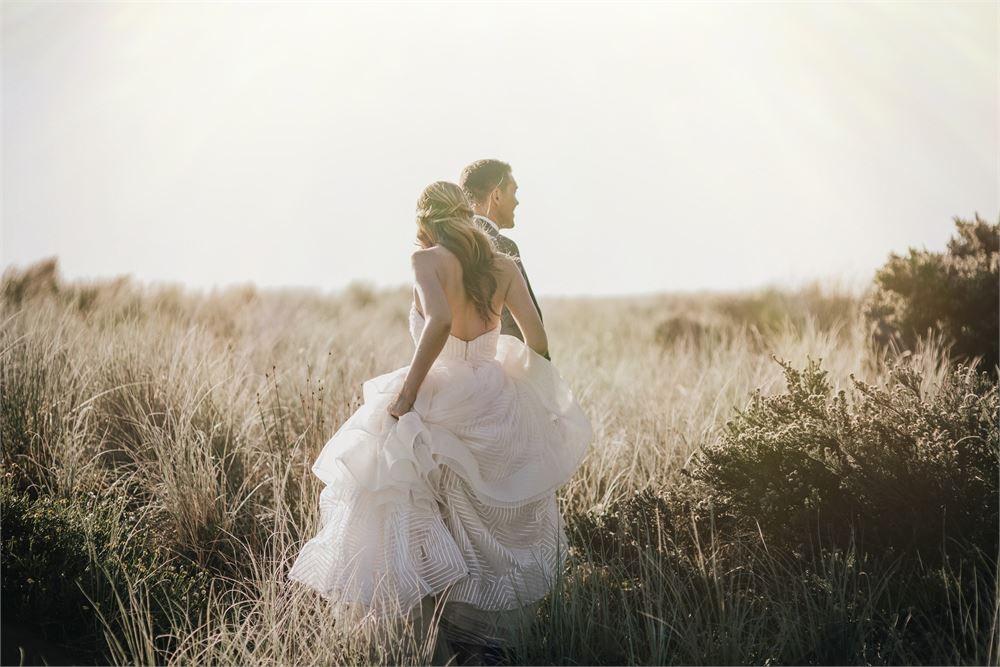 Image: Diana V Photography
1. What is the current advice around weddings? Are they still allowed to go ahead?
On 23rd March, the UK was placed in a European-style lockdown by the Government and social events including weddings were stopped. The measures were initially put in place for three weeks and then extended until early June. In Europe the situation is similar and you may be left with no choice but to cancel or postpone your wedding, particularly if your wedding is taking place in the next couple of months. To find out the latest government travel advice, visit Gov.co.uk .
As the situation is constantly changing, it's best to keep an eye on the government's daily televised statements. Elderly people over the age of 70 and vulnerable or health compromised individuals are being strongly advised to self-isolate and so you may want to consider how you would feel hosting your wedding without them. If you're happy to go ahead and follow our tips on how to include them, you can always throw another celebration later on. If it's super important to you to have those guests present, then it's probably best to think about postponing until later in the year when lockdown and social distancing rules are most likely to be lifted.
2. If we have to postpone our wedding, where do we stand with our venue and suppliers? Can we choose a new date and will we be charged? How flexible will venues and suppliers be?
This totally depends on your venue and suppliers and so we can't give you a definite answer, unfortunately. International Wedding Venue Consultant and Wedding Sales Trainer, Kelly Mortimer, is advising venues to work with couples and be flexible where possible.
This is a situation unlike any other and venues and suppliers will also be figuring things out as they go along and so it's important that you keep an open line of communication with them and work together to find a solution that suits you all. Many suppliers are sole traders or small businesses and will most likely want to work with you to find a date that suits rather than cancel altogether.
3. Will our insurance cover us if we have to postpone the wedding?
You will need to check your individual policy. Your wedding will likely not be covered if you cancel your wedding due to fear of the virus but you may be covered if your venue has closed or you or a close relative has become ill. Double check the terms and conditions and phone your provider if you're unsure.
Should you be able to postpone the wedding with the agreement of your venue and suppliers, you shouldn't need to claim on the insurance as everything will still go ahead, just at a later date.
READ MORE: How to Prevent Getting Sick Before Your Wedding
4. Will wedding insurance cover us now that the government has banned mass gatherings?
Government regulations alone may not be covered, you will need to double check this with your provider.
5. I don't currently have wedding insurance, is it too late to get it now?
Many of the main policy providers, including John Lewis, Debenhams and Wedding Plan, have now stopped selling wedding insurance. However, Cover My Wedding will still offer insurance but policies won't cover Coronavirus-related claims. If your wedding is later in 2020 or in 2021 we recommend holding off from booking and waiting for all insurers to begin offering cover again.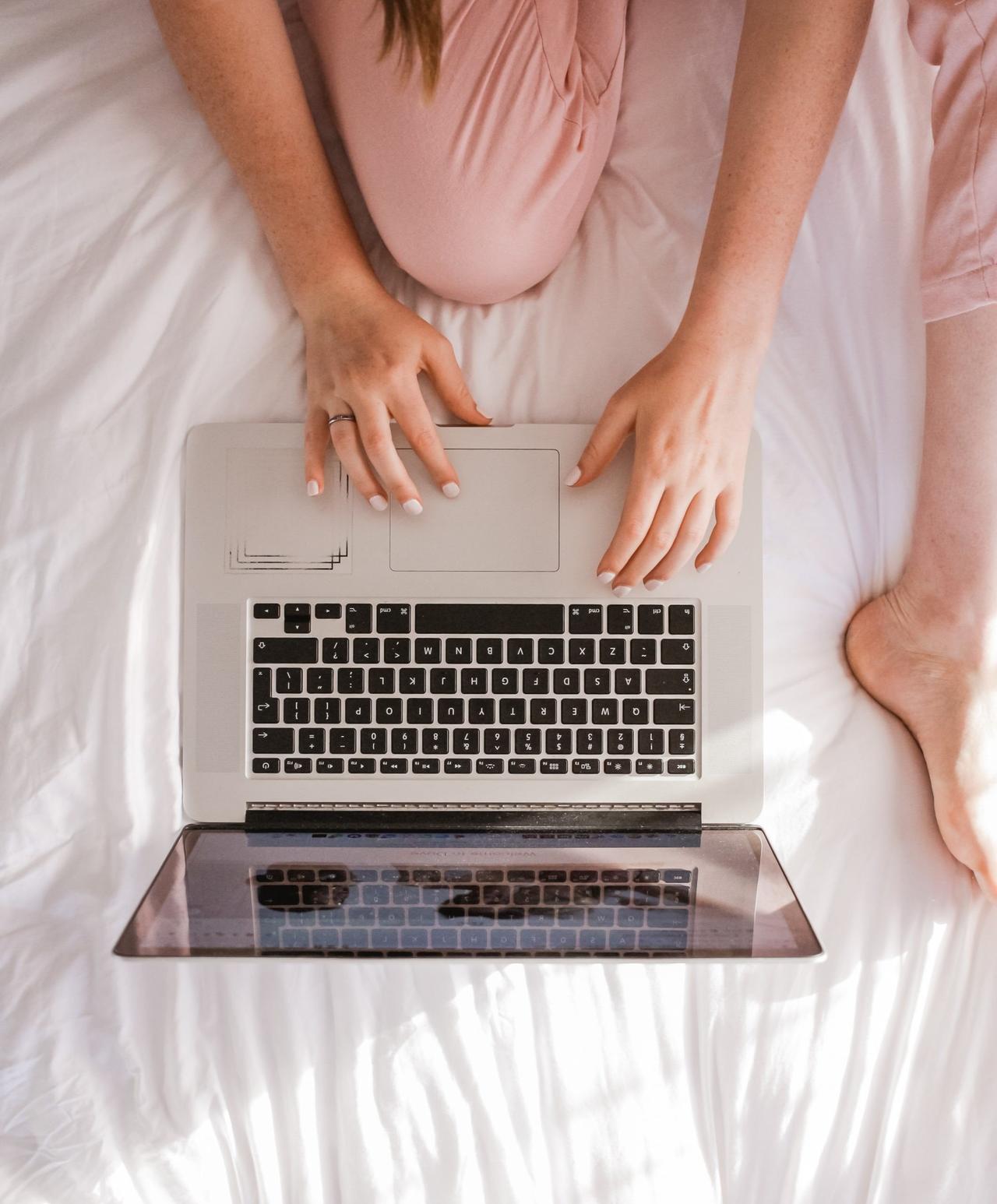 Image: Getty Images
6. I don't have wedding insurance, should I hold off paying deposits for my venue and suppliers until I have it?
It may be wise to wait a couple of months and see how the situation progresses before booking if you have yet to start planning your wedding. It's understandable that you may be worried about dates being booked up, however you can always check in with your favourite venue and suppliers and see how full their calendar is looking and then reassess. Some venues and suppliers may offer provisional bookings for a short period, so it's worth asking.
If you don't want to wait, try to work out an agreement with your suppliers. Venues and suppliers will be all too aware of the situation and should be happy to help get your booking in the diary. Try to agree postponement terms in writing to ensure that you won't lose your deposit if you need to change your date.
7. I have wedding insurance, am I still covered if I continue to plan my wedding?
Wedding insurance should still be valid for current bookings however you should check exactly what is covered in your individual policy. Many policies, including John Lewis and Wedinsure, will not cover cancellations due to government regulations, however they may cover you in the case of either of you becoming ill or the venue being forced to close.
The best thing to do is try to postpone, if you're able to do so then you won't need to claim insurance.
8. Our wedding is in June, should we postpone it?
Following Boris Johnson's announcement on the 10th May it seems likely that weddings will not be able to go ahead in June. It is possible that weddings involving only the couple, the witnesses and the officiant could take place in June, but this has not been confirmed. Speak with your venue and discuss postponement if you haven't already, they should be able to provide you with some alternative dates.
Once you have an idea of possible new dates, speak with your suppliers and find out if they will be able to work with you on the new date and if not, what their cancellation policy is. Most suppliers will be empathetic to the situation and will try to help you out if they can.
9. How long should we wait before we decide to postpone or cancel our day?
We would advise postponing one month before the big day at the latest as this is usually when couples give final numbers to the venue, caterers and stationers. If you have a little while longer to go and would like to wait it out and see how things develop, keep in touch with your guests via a Facebook page or your wedding website. Guests will likely be travelling to your wedding and booking accommodation so the more in the know they can be, the better.
As we mentioned previously, we would also use this time to check that your venue and suppliers have later dates available so that you have a plan b in place. Remember, you can enquire about postponing without changing your date or losing anything and having a contingency might just help keep stress at bay.
If your wedding is in the next two months, we recommend making a decision as soon as possible. Guests may need to cancel accommodation or travel plans and the more notice they have, the better. If you do decide to cancel, phone your insurers as soon as you can to double check that you're covered. Failing that, contact your venue and suppliers to try and negotiate a postponement.
READ MORE: 25 Common Wedding Planning Mistakes (And How to Avoid Them)
10. Is going ahead with the wedding going to put my guests in danger? What if we have old people attending?
The new government plan suggests that social gatherings such as weddings won't be taking place for another couple of months, so if your wedding is in June you will need to postpone. Beyond this time period it is unclear. The choice to continue with parties and weddings, following the go-ahead from the government, is an entirely personal one and must be made on the basis of the feelings of the couple and the health of the guests in attendance.
If you have guests with underlying health conditions, guests who are over 70 or are currently pregnant, we strongly suggest that they follow government advice and stay away until they are told otherwise. Again, if you have invited guests within the most at risk category and you feel it's important to have them with you on the day, we would consider postponing the wedding if it is set to take place over the summer.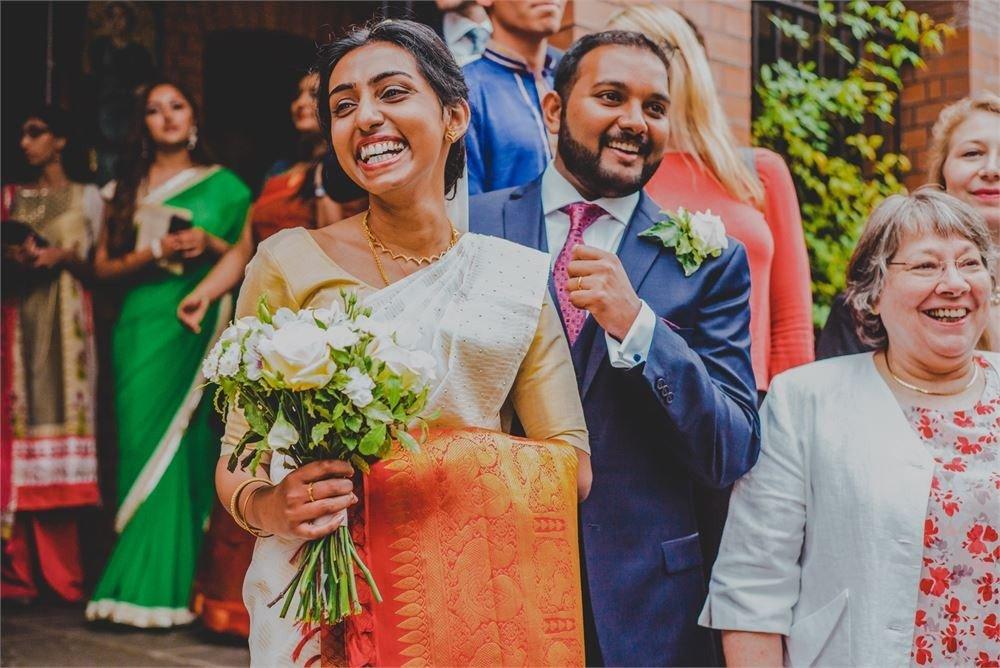 Image: Sundance Wedding Photography
11. If so many guests pull out that it drops below the venue's minimum numbers, will we be charged by our venue for the guests that couldn't come?
Each venue will have it's own policy in place so it's best to speak with them directly and as soon as you know the exact numbers you're expecting. Most venues will be working to be flexible and empathetic at this time and will most likely try to accommodate you and any changes in circumstance as best they can.
12. Should we wait for our venue and suppliers to contact us with advice and options?
As we move into peak wedding season, venues and suppliers will be receiving an unprecedented number of enquiries from concerned couples. Try to be proactive in your approach and contact your venue and suppliers yourself – perhaps set up a call or FaceTime session with each of them and discuss your options.
13. We haven't booked our honeymoon yet, should we hold off?
There is currently no official Government advice in place for those thinking of booking a holiday later this year, although many countries are expected to keep borders closed until September at the earliest. Airlines such as BA and Virgin are offering many customers the chance to rearrange flights to a later date, often at no extra charge.
If you're considering booking a last-minute honeymoon and jetting off within the next couple of months, you may want to think twice. Many European countries, including those in The Schengen Area, are on lockdown and so you will be unable to travel within them. The United States has also banned all flights from Europe and the UK. For all other destinations, you will need to check the foreign travel advice page on the Government website and follow the guidance of the local authority.
14. We have booked our honeymoon – how likely is it that it'll be cancelled?
If your honeymoon is taking place in the next three months and is in Europe or the USA, you will need to contact the company you booked through or the hotel to get an idea of where you stand. These regions are currently on lockdown and so you may need to postpone your trip. Speak with your travel insurance company and double check, but you should be covered if your honeymoon was due to take place in a country on lockdown. For all other regions, check the official foreign travel advice and contact your travel agent or hotel for local advice.
READ MORE: How to Plan a Wedding When You Suffer From Anxiety
15. I'm worried about my wedding dress arriving in time, when should I start looking for an alternative?
Many dresses are made in China or made using materials sourced in China. There has been a pause in production during the lockdown in the region and because of this, some bridal companies are experiencing delays and stock shortages. The best course of action is to speak with your stockist or the designer directly and find out if your dress has been impacted. If your dress is delayed and won't be available on time, ask your stockist or the designer if they have any alternatives.
Choosing and wearing your wedding dress is one of the most personal and special moments in a bride's life and we totally get that having to choose an alternative at the last moment is far from ideal. However, your stockist or designer will do their best to source a dress that you love and, with most bridal boutiques offering an in-house seamstress service, they will do what they can to alter and personalise the dress to ensure you're 100% happy with it.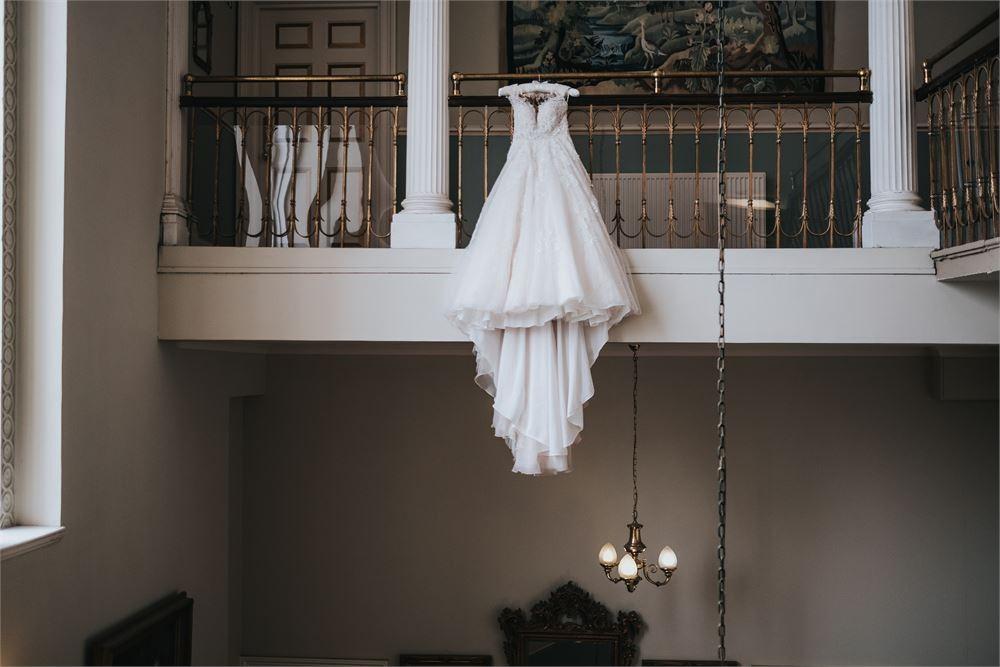 Image: Tom Jeavons Photography
16. I've had so many messages from worried guests who've booked travel and accommodation – what should I tell them?
Like you, your guests will just be looking for reassurance and transparency. Keep your guests up to date with any changes in plans and possible date changes, it may be that they can rearrange travel and accommodation with no extra cost. Airbnb are currently offering free cancellations or the option to rearrange (dependent on availability) and so they won't necessarily lose money in the case of a postponement. Keep a Facebook page or your wedding website up to date and let guests know as soon as possible when you have made a decision to either go ahead or postpone.
You can also use this opportunity to remind them of the NHS hygiene guidelines and ask them to let you know if they are unwell or if they have come into contact with anyone who has been unwell.
17. How do you respectfully ask people to let you know if they'll still be coming?
Right now many people will be dealing with the disruption caused by Coronavirus and it's totally understandable that you're concerned about chasing your guests. However, it's important that you find out who is and isn't coming so that you can let your venue know. Send a blind copy email so that guests don't feel singled out and ask them if they're still able to attend, mentioning that you understand that health and safety concerns always come first, and give them a deadline for replies.
If you know a guest is unwell or you're contacting elderly guests, we suggest that you reassure them that you understand the importance of their health and their need to self-isolate at this time. Removing any guilt or pressure from vulnerable guests will make it as easy as possible for them to focus on recovery or keeping themselves safe.
READ MORE: How to Tell Guests You're Postponing Your Wedding
18. How can we make sure our wedding is as safe as possible?
If you're planning on a sharing menu, we would suggest discussing the possibility of changing this with your venue or caterers. You will likely be able to keep the same dishes but it's easier to limit the spread of germs if the same food, plates and serving spoons are not passed between guests.
Contact your venue ahead of the day and ask them what measures they will be putting in place. Most venues will be following Government guidelines and enforcing strict hygiene routines while keeping a close eye on staff members and their health.
Ask your venue to be equipped with hand sanitiser at the entrance to your venue, this will help to limit the spread of germs over the course of the day. Have the toast master or best man remind guests to wash their hands or use hand sanitiser gel (a bottle could be placed on each table) at regular intervals.
It would be wise to give a formal walk-down involving guests kissing and cuddling the bride and groom a miss and to keep all physical contact between yourselves and your guests to a minimum.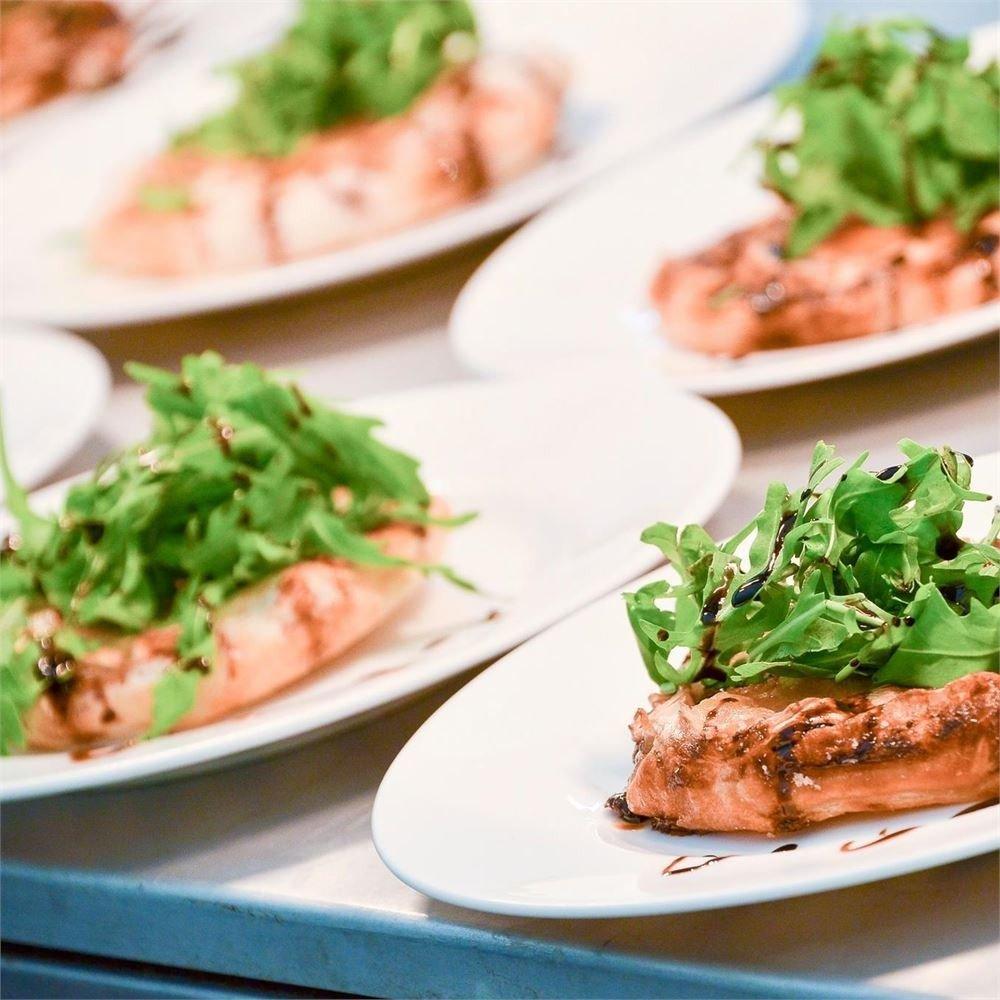 Image: Centre Catering
19. Can I get married in a registry office now and have a wedding later?
Due to new government social distancing rules unfortunately weddings have been stopped for the next three weeks. Prior to this, registry offices were offering limited ceremonies involving five guests: the couple, the celebrant and two witnesses. If your wedding falls after the start of June and the government haven't chosen to extend the more extreme social distancing restrictions, then you could book a scaled-back ceremony at the registry office. There's no reason why you can't then host a wedding reception at a later date – we predict guests will certainly be in the mood to celebrate when this is all over!
If you've decided to host your wedding at a later date, don't miss our guide on how to let wedding guests know you're postponing the wedding.