55 Gorgeous Autumn Wedding Ideas
Autumn is a romantic and atmospheric season to get married in; find some seasonal inspiration with our 55 autumnal wedding ideas!
We have included third party products to help you navigate and enjoy life's biggest moments. Purchases made through links on this page may earn us a commission.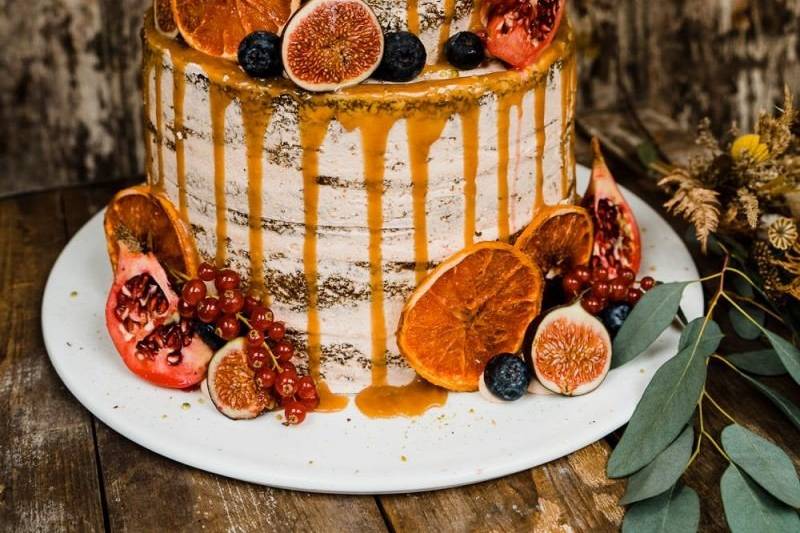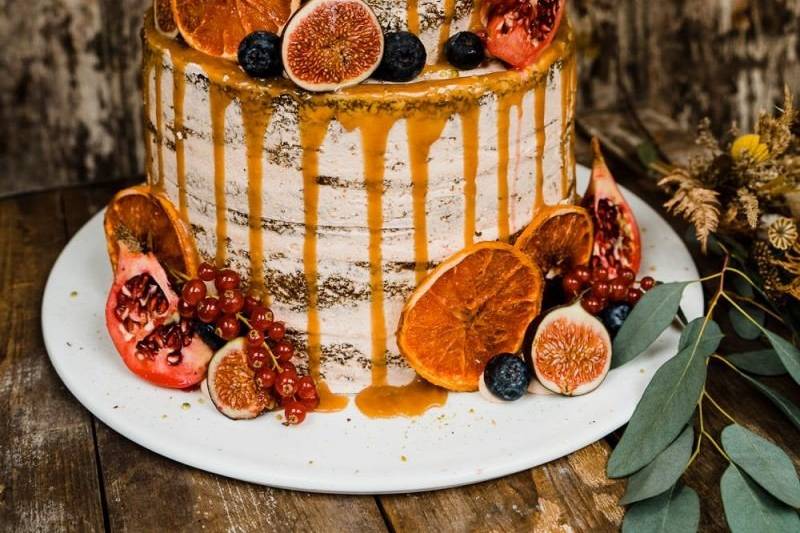 Gone are the days when summer was the only season to seriously consider for your wedding. Now many couples are having autumn weddings to take advantage of sizeable seasonal discounts, glorious colours in nature and atmospheric weather.
If you've booked an autumn wedding and you're looking for inspiration for seasonal decor, themes and menus, we've compiled 55 gorgeous autumn wedding ideas to get your planning started.
Not sure whether it's for you yet? Here's why you should have an autumn wedding:
The weather is usually pretty predictable – sunny and mild – and the light is great. Your photographer will be able to capture some beautiful golden hour shots
Vibrant colours abound in autumn: reds, golds, oranges and chartreuse provide their own gorgeous, natural backdrop and lend themselves to rich complementary purples and plums
As the evenings get darker and chiller, you can put on lots of romantic touches, like outdoor fire pits, fireworks and sparklers
Off-peak prices normally start in October so you could bag a bargain on your venue
All the comforting foods of autumn are calling out for a place on your wedding breakfast – see below for our menu and cake suggestions
Schools have started back so it's more likely your guests will be around than during summer holidays
FYI, if you're having an October wedding, we've got some awesome ideas here, but a whole Halloween wedding ideas article if that's more your vibe!
Autumn Wedding Décor and Ceremony Ideas
1. Choose seasonal wedding flowers. Foxgloves, antique roses, dried ferns, astilbe, ranunculus and eucalyptus all look amazing in muted peach and brown toned autumn bouquets. For deep red and berry tones, try anemones, tulips, viburnum, manuka, carnations, spray roses, Japanese maple leaves, dahlias, and red berries.
Image: Pinterest
2. That said, don't be afraid to go for bright colours to spark up your palette when you need to. Warm cerise, a punchy peacock blue, lime green, rich clementine and sunshine yellow can be exactly what you need to offset darker tones. Try these in everything from bouquets to bridesmaid dresses.
3. Seek out a rustic venue, which is heavy on natural materials, like a wooden barn, stone farmhouse or castle, or glass greenhouse. If you want something more elegant like a stately home, choose one with lots of woodland around it so you can look out over the natural red and orange colours of the trees.
4. Turn to nature for your centrepieces:
Image: Pinterest
Bowls of shiny red apples or blush pears look gorgeous and inviting
Rustic log slices or tree stumps work well as stands for candle and flower displays
Fill a fishbowl with pine cones and autumnal leaves with a pillar candle at the centre
Hollow out a pumpkin and use it as a vase to hold an arrangement of fresh or dried flowers
Spread chestnuts in their shells around the base of bell candles, or in mason jars
Top a velvet runner with jewel coloured glasses and a mix of dried and fresh fruit. Figs, plums, physalis, and pomegranates are ideal mixed with dried orange slices and the warm colour of dried apricots
5. Pumpkins everywhere! Large pumpkins look great flanking your aisle, while smaller squashes are great in centrepieces. Try spraying them everything to white to gold to blue.
Image: Pinterest
6. Long strips of burlap or hessian make a fab DIY backdrop if hung from a ceiling, tied loosely round the middle and embellished with some faux foliage or vines.
7. Pears, mini squash, apples and pomegranates are fab for writing table numbers on as part of your centrepieces.
Image: Pinterest
8. Bunting in muted colours (think brown, burnt orange and faded yellow) looks gorgeous at an autumn wedding.
9. Mix up fresh flowers with dried flower installations, whether that's in the form of a flower cloud from the ceiling, an arch, wreaths, in centrepieces or a flower wall.
10. Set up a mulled cider or wine station which guests can top themselves up from and keep warm during your reception drinks.
Image: Pinterest
11. Popcorn is another great snack: set up a popcorn station with lots of different flavours like caramel, gingerbread, cinnamon sugar, and even savoury ones like cheese or black pepper.
12. A wooden welcome sign adds an instant rustic, homey feel to the reception. Use an old wooden palette and write on it the order of the day, or make wooden signs to point towards the dance floor, bar and ceremony space.
13. Top your wedding dress with a painted leather jacket. It looks seriously cool and will keep you warm.
Image: Pinterest
14. Leather a little too edgy? How about a fur or feather cape slung over your shoulders for when you need to be outside? Here's our pick of the best bridal capes.
15. Quite simply, you can never have enough fairy lights. Wrap them round light fittings, trees, seating, outdoor areas.
16. Use atmospheric lighting in your ceremony room or church. LED tea lights are a great option if naked flames aren't allowed, otherwise fill lanterns with different height pillar candles.
Image: Pinterest
17. Try incorporating feathers into your decor and flowers. We love this bouquet which has large pheasant feathers adding texture, and even a gold-sprayed apple! You could even ditch flowers altogether and have you or your bridesmaids carry bouquets of feathers, like ostrich, peacock or guinea fowl. It's a very boho look.
Image: Pinterest
18. Also add feathers to vases as a centrepiece. They look incredible mixed up with big plumes of pampas grass.
19. Jewel tones are ideal for bridesmaid dresses: ruby, sapphire, emerald, gold. They're pretty universally flattering too!
20. Incorporate trees into your ceremony décor. You can hire fake autumnal-style maple trees with golden brown leaves, or bring in large real (or fake) branches and entwine them with fairy lights.
Image: Pinterest
21. Replace buttonholes or pocket squares with autumnal flower alternatives.
22. Serve rings in a rustic trinket box or pillow. Think a beaten bronze dish in the shape of a leaf, a little hessian pillow, or a bird's nest style bowl (Etsy is a great place to find these).
23. September can sometimes still be warm enough to have an outdoor wedding. If the weather looks good, try marrying under an arch of autumnal flowers in rich plums and rusty oranges.
Image: Pinterest
24. On the other hand, autumn weather can be windy and damp. If your guests will be expected to walk from the church/ceremony to the venue, make sure you provide wellies/umbrellas/shrugs etc.
25. What about an alternative to strappy sandals? It might be better to choose something comfy and warm, like a really cool pair of white bridal boots. If you're really bold, go for silver or gold!
26. Hay bales have a strong harvest feel to them and are fantastic at autumn weddings. Try using them as rustic seating with hessian over the top (if they're dry!) or creating a chill-out area and outdoor games area. Hay bales make a great alley for kids to play ten-pin bowling down!
Image: Pinterest
27. Wherever you can fit ears of wheat, do it! Bundles of wheat and dried flowers make wonderful aisle decorations.
28. Toffee apples work double-time as both a place card and a wedding favours.
Image: Pinterest
29. Fabrics of the season that work for table runners, place settings or napkins include velvet, tweed, corduroy, bouclé, linen, burlap and knitted wool. Think colours like mustard, burgundy, burnt orange, moss and forest green, and bronze.
30. Earthy tones from fruits, leaves, moss, pine cones and candle sticks work brilliantly together as a decor display. We love the use of pomegranates, hydrangeas, and even golden pineapple ornaments in this ladder display that will make a focal point of an outdoor or indoor area.
Image: Pinterest
31. Use an artificial pumpkin as a guestbook. Get your guests to sign it and then use it as home decor every autumn to look forward to your wedding anniversary.
32. Barrels make awesome shabby chic bars, or dot them around your reception drinks area as somewhere for guests to rest glasses or serve grazing boards.
33. Create a guestbook or wedding wishes tree, with leaves that guest can write on and tie to a branch.
Image: Pinterest
34. Host a late afternoon ceremony, to increase the autumnal ambience with dusk light.
35. Wear an autumnal flower crown or weave in fresh flowers to your hair. Dried flowers look beautiful too, but fresh flowers add lots of vibrancy and the colours look superb in your wedding photos.
Image: Pinterest
36. A fireworks display is the ultimate way to end an autumn wedding in spectacular fashion. Can't do a big outdoor display? Use sparklers for a send-off instead.
37. You can make really easy DIY place settings that look incredible:
Image: Pinterest
Tie three or four cinnamon sticks in a bundle with twine and add a name tag
Collect fallen leaves, write names on them and paint the edges with gold paint (top tip: wipe them down first and dry thoroughly over the radiator)
Write or engrave names into mini log slices
Use gold pens on mini artificial white pumpkins
Put name stickers on mini mason jars shot glasses of sloe gin
Make bundles of dried herbs and flowers with velvet ribbon and add a kraft name tag
Spray wooden pegs in metallic paint and stand upright to hold flat place cards
Stick a toothpick into a fresh fruit (sturdy ones like apples and pears work well) and attach a name label to the top
Sit a pine cone at each place setting and rest the place card against it
38. Keep kids entertained with apple bobbing, an autumn scavenger hunt and playing conkers.
39. Mix autumn colours and motifs in your stationery. Think maple leaves, acorns, berries, antlers, pine cones and woodland themes.
Image: Julia Eastwood
40. Boho wedding dresses – which are soft, whimsical, floaty and romantic – are effortlessly chic for autumn weddings. We've rounded up our 37 favourites here, and we adore this Katya Katya number, which pairs ruffles with floaty lace.
Image: Katya Katya
Autumn Wedding Themes
Autumn lends itself to every theme – vintage, boho, elegant, botanical, celestial, fairytale – but there's some uniquely autumnal wedding themes that we love.
41. "Fall in love" obviously plays on the North American name for autumn. But if one or both of you has links to the the US or Canada, this is a very cute theme. Tie the words in across your stationery and decorations.
42. A harvest theme will be all about the colours and natural produce of autumn. It's ideal for a barn, woodland or outdoor wedding and will feature lots of long grasses, dried poppies and wheat sheaves mixed among flowers, plus seasonal fruits and vegetables in everything from centrepieces to your menu.
Image: Pinterest
43. Halloween is ideal if you want a more gothic colour palette or fancy including some spookier elements. This could include using a haunted castle as your venue, wearing a black or plum coloured wedding dress, a candle-lit ceremony, 'Till Death Do Us Part' signs, trick or treat favours, vintage gothic decor. Heck, you can even wear dramatic face paint if you really want to!
44. Bonfire Night itself isn't exactly a theme but if you're having a wedding a weekend either side of the 5th November, embrace the spirit of it. Have a bonfire, fireworks and sparklers. Serve a meal cooked on a BBQ or rotisserie for that smoky flavour.
45. Woodland weddings are stunning and the colours are at their best in autumn. You don't have to have an outdoor wedding (although, of course you can!) as it's easy to recreate inside with lots of logs and candles, branches with fairy lights, moss, hanging foliage displays, forest-inspired stationery, and a rustic cake.
Autumn Wedding Cakes and Menus
46. Autumn is all about comfort food, and you'll want to reflect this in your wedding menu. Here's some of our favourite ideas:
Image: Pinterest
Pie and seasonal vegetables as a main course – everyone loves pie!
Butternut squash or pumpkin soup, risotto or ravioli are ideal starters and embrace seasonal flavours
Autumn is game season – you could consider adding pheasant or duck to your menu
A take on a roast dinner will always please guests. Roast pork loin and apple, slow-cooked lamb shanks, and vension fillet are full of flavour – best served with lots of buttery mash!
If you're DIY'ing your meal or having a buffet, what about jacket potatoes with plenty of different toppings?
For vegetarians, make use of the wonderful seasonal root vegetables in a pithivier or cassoulet; roast cauliflower steaks; corn cakes work well with autumnal beetroot and apple salad; a warm cheese and thyme tart or twice-baked souffle is lovely; or top wild mushroom stroganoff with a chestnut crumb
Desserts should be equally as comforting, like sticky toffee pudding, apple crumble and custard, hot chocolate fondant, spiced warm carrot cake, or strudel and ice cream.
Hog roasts, bacon baps and wood-fired pizza are traditional evening food ideas. Branch out with cheese toasties served with mini cups of tomato soup; hearty charcuterie boards; smoked brisket sliders; fish and chip cones or sausage and mash bowls. Tacos and cheesy, melty nachos are great too.
47. Adorn your autumn wedding cake with fresh berries, fruit and herbs for vibrancy and texture.
Image: Pinterest
48. For cake flavours, get inspired by the season: blackberries, figs, pears, apples, cinnamon, nutmeg, carrots, pecans, pumpkin, caramel, chai, plums, hazelnuts, ginger, mocha, maple, walnut and more.
49. Incorporate metallic layers or splashes of gold and copper across a white or burnt orange coloured cake.
Image: Pinterest
50. Caramel drips look seriously inviting against a stark white or semi-naked wedding cake. If the caramel dribbles over fruit decoration, even better!
Image: Pinterest
51. If you're having a dessert table, create a feast of autumn flavours around your centrepiece cake. What about pots of crumble? DIY s'mores? Mini carrot cakes? Salted caramel macarons? Red velvet cupcakes? Stem ginger cookies? Toffee apple cheesecakes? Use flavours you love.
52. Don't be afraid to go for something a bit different. That could be using something unexpected like mini cinnamon doughnuts to decorate a naked cake – or forgo cake altogether in favour of a doughnut tower, brownie platter or profiterole croquembouche.
Image: Pinterest
53. Continue your colour scheme into your cake. No rule says you need a white cake – what about teal, terracotta or navy?
Image: Pinterest
54. Serve a few signature autumn cocktails to keep guests warm. Anything with a bit of spice is great for this, like a gingery Moscow Mule. try adapting these flavour combinations to make your own drink: rum, apple and cinnamon; whiskey, maple syrup and orange; pear brandy, pear juice and lemon; gin, elderflower and grapefruit; a cranberry margarita; Chambord, vodka and pomegranate; crème de cassis and prosecco.
Image: Pinterest
55. For kids, serve mulled apple juice as a reception drink, then fill big jugs with squash and add fruits like cranberries and blackberries to make it look more appealing.
Discover our 18 favourite woodland wedding venues in the UK that are perfect for an autumn wedding.