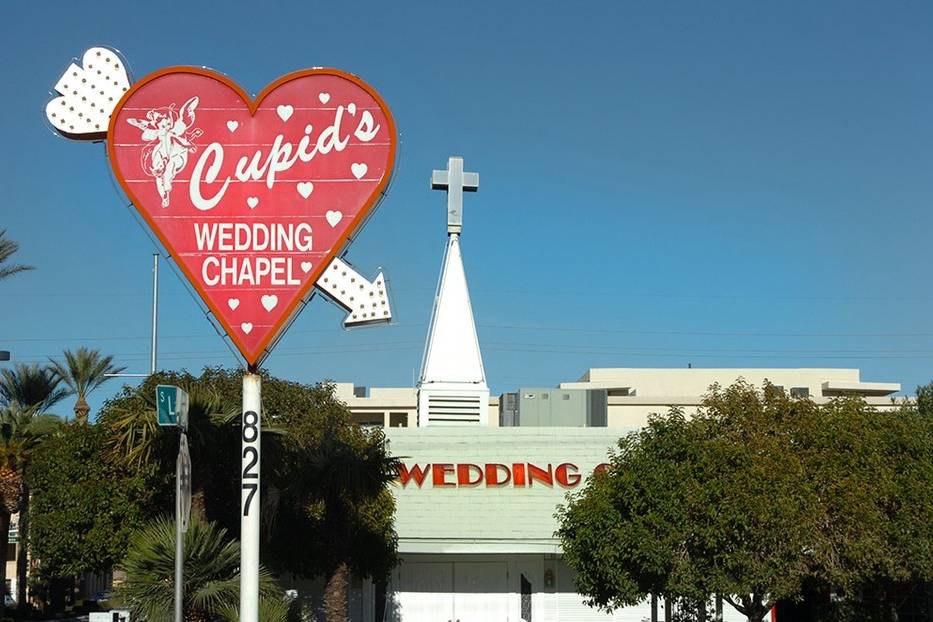 There's something incredibly romantic about the idea of eloping: escaping hand-in-hand to exchange vows in a secret ceremony in a wedding abroad.
A lovely, non-traditional wedding choice, eloping frees you from the fuss and organisation of a big wedding at home – and it may be helpful if you have awkward family relationships to navigate. Eloping is a popular choice for second or subsequent marriages, too.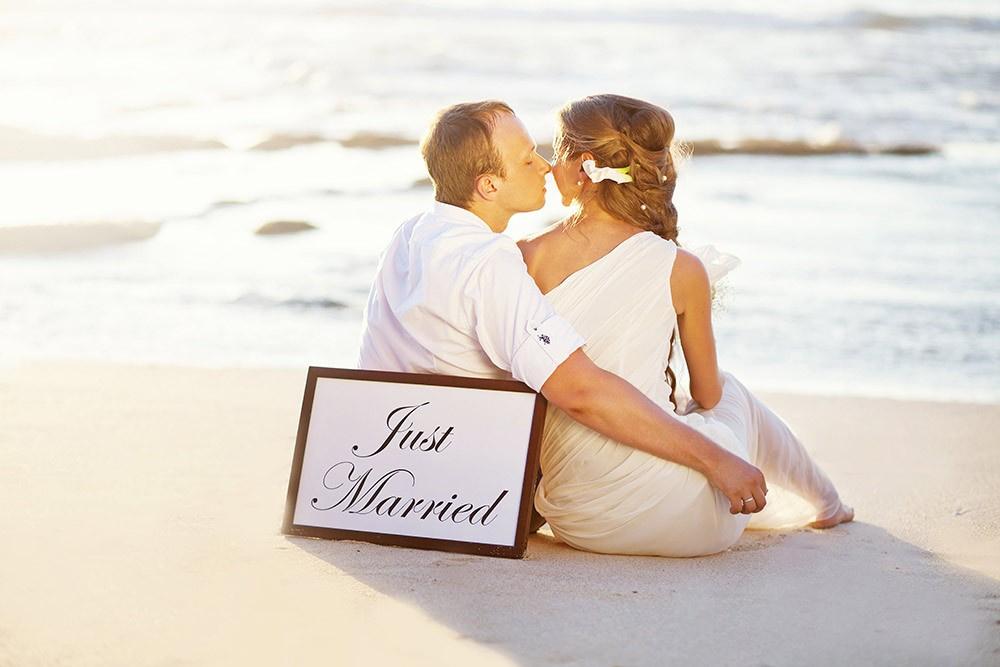 Discovering there's two weeks' processing time for the paperwork, however, or that you need to be living at the location you've chosen for a month before you can legally get married there, isn't quite so romantic.
So, before you jump on a plane, check out some of the world's top destinations to elope to – waiting time, a couple of days max*.
1. Gretna Green, Scotland
Scotland has more relaxed marriage laws than England and Wales. Gretna Green's location, just across the Scottish border, makes it the most convenient place to tie the knot: one form, one fee, two birth certificates and you're ready to say "I do".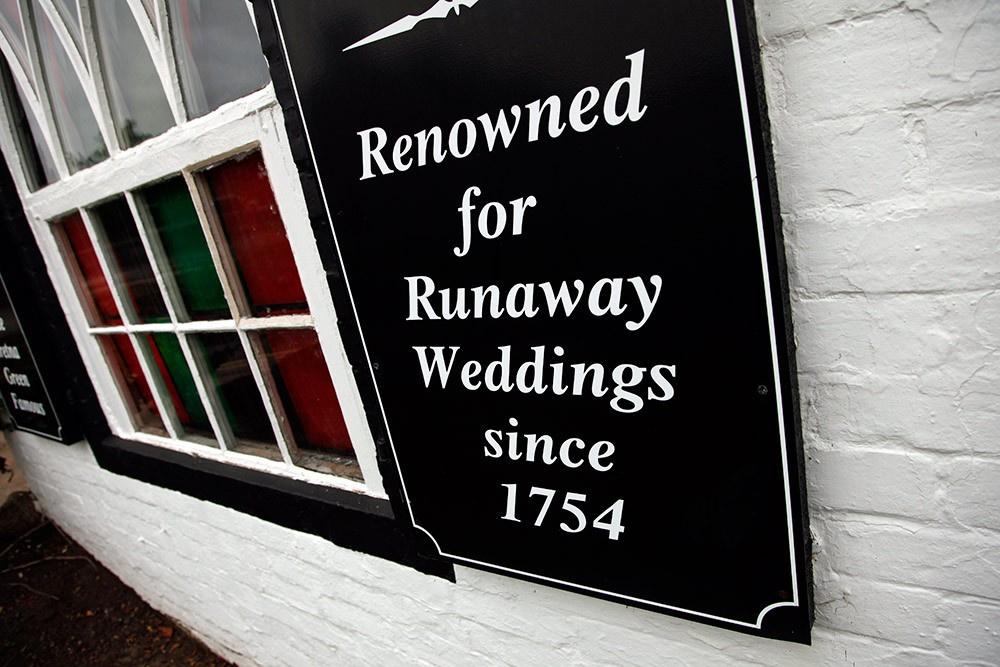 Image credit: Visit Scotland – Scottish
2. Las Vegas, USA
The elopement capital of the world gained its reputation for a reason; around 315 ceremonies take place in Vegas each day. Take your passport to the Marriage Licence Bureau and then choose from a standalone chapel, an Elvis themed chapel, a casino chapel or even a drive-thru wedding.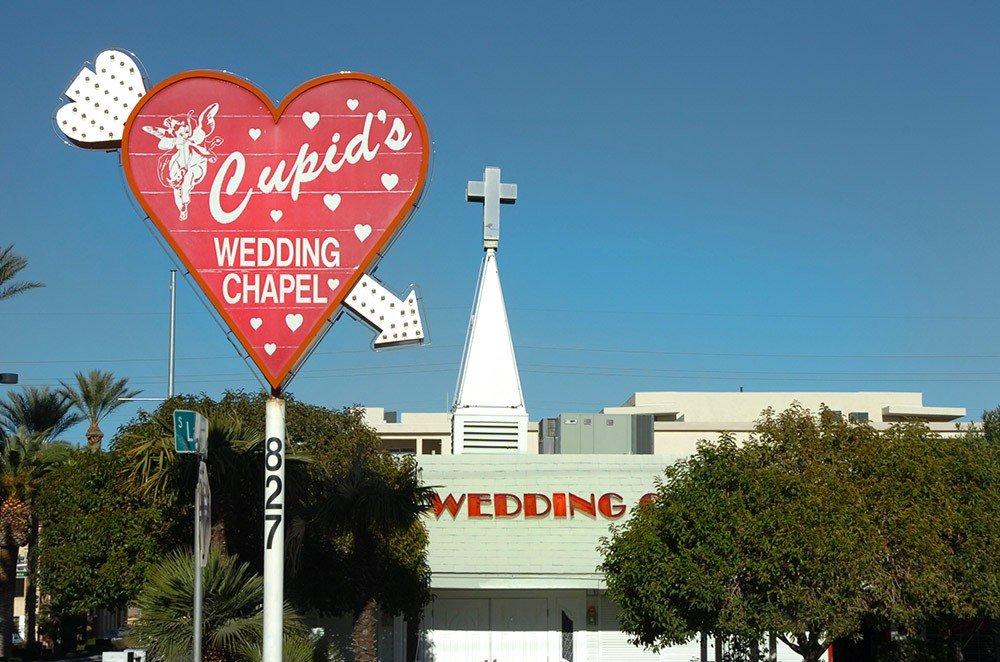 Image credit: Las Vegas News Bureau
3. Ontario, Canada
A mere eight-hour flight and you could be enjoying Toronto's multicultural buzz – and the state of Ontario makes wedded bliss very simple. You can even download the relevant form and fill it in on the plane.
4. Hawaii, USA
You'll probably spend longer flying to Hawaii than organising your wedding – one form, two pieces of ID and your fee gets a licence, and there are even elopement packages on offer across the islands and it's perfect if you want a beach wedding.
5. California, USA
From Hollywood glitz to vineyards and National Parks, you're bound to find a side of California you both love. All you need then is a county clerk, your ID and some cash.
6. Florida, USA
Photo ID and your fee gets you a same-day licence to marry anywhere in the state – as long as neither of you is resident in Florida. Then, you'll only have to be patient for 72 hours before tying the knot.
7. South Africa
Fancy saying "I do" then heading off on safari? South Africa has no residency requirements, straightforward paperwork and you can marry in a surprising number of places.
8. Antigua
You know it's going to be straightforward when cruise ship visitors can get married on a day stop in Antigua: couples complete an application and pay fees at the Ministry of Justice, then simply track down a marriage officer.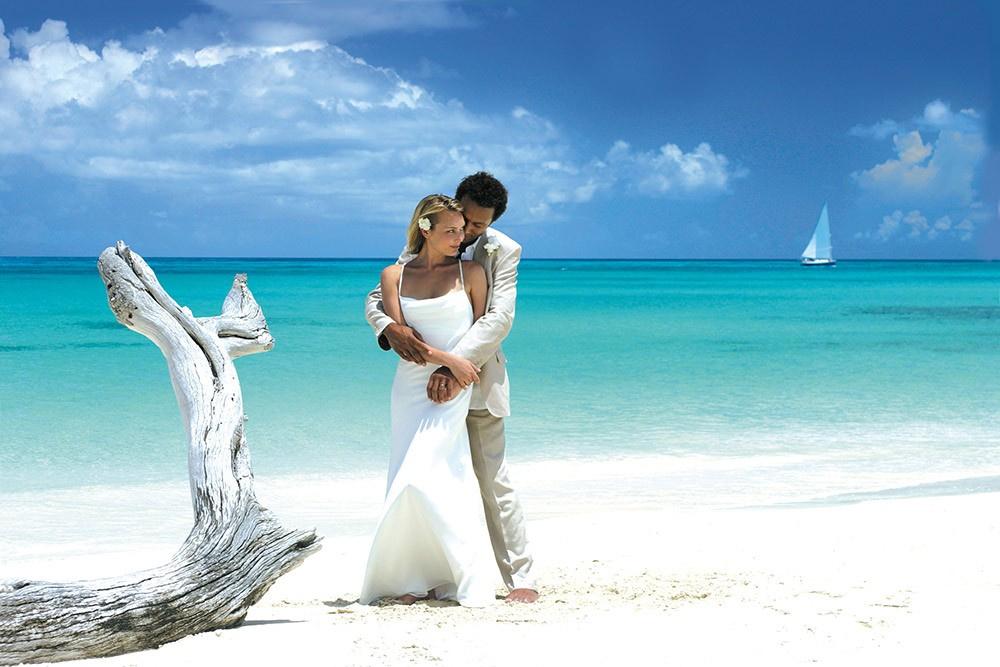 Image credit: Antiga & Barbuda Tourism Authority
9. Barbados
There's nothing to stop you marrying the day you arrive in Barbados, either. Bring your ID and cash – and your marriage certificate will look just the same as the original certificates designed here in the 1800s.
10. Cayman Islands
It's best to line up your marriage officer before you hop on the plane, but there's no waiting around after getting a special licence to marry on the Cayman Islands. This is not a traditional wedding dress haven, so pack your own if you want the full white gown experience.
11. Gibraltar
You can have a British registry office wedding here, with the added bonus of sun and sea – and Spain is next door for your honeymoon. Gibraltar's legal requirements mean that if you time it right, you can tie the knot the day after you land (but you do need to book a slot at the registry office in advance, as you would at home – you can do this by phoning or emailing).
12. The British Virgin Islands
Start the ball rolling by filling the forms in online before boarding your plane, then a special marriage licence takes a single day to process at the registrar-general's office in Tortola. All ceremonies take place before 4pm, so you'll be done in time for tea.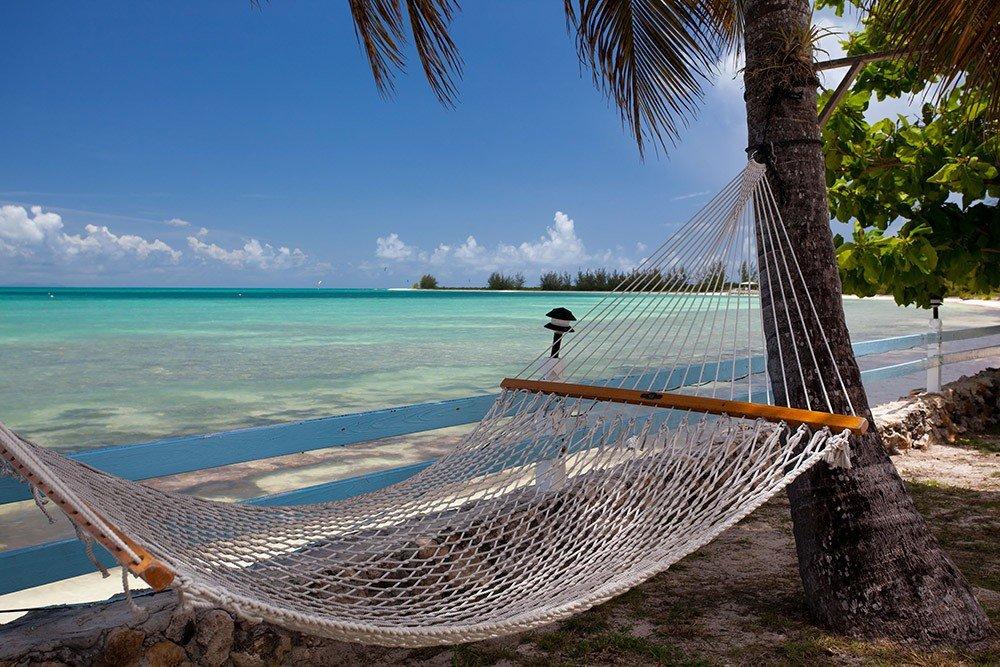 Image credit: BVI Tourism
13. New York
Films featuring couples lined up at New York's City Hall, waiting to get married, don't show the 24-hour waiting period between getting your licence and saying your vows – but a Big Apple wedding is pretty straightforward.
14. The Bahamas
You'll have to prove you're resident in The Bahamas for a whole 24 hours before you can become man and wife there. If you're on a cruise, the purser can vouch for the ship being in Bahamian waters for one day.
15. St Vincent and the Grenadines
There are 32 islands you could explore, but factor in a full day on St Vincent before getting your marriage licence: there are worse places to while away the time than this island idyll!
16. The Seychelles
You'll have 48 hours (the time it normally takes to process a special licence) to kick your heels in the Seychelles before your ceremony. Save a few Seychellois rupee by timing the wedding for Tuesday or Thursday between 9 and 11am, and you can marry in the Civil Status Office (witnesses are not provided).
17. Anguilla
It's a two-day wait if your heart is set on Anguilla. But a little patience, paperwork and a few hundred dollars are all you need to marry here.
18. Cyprus
You can only start the marriage application process once you arrive in Cyprus – but pay a bit extra and you can get a licence in two to three days.
19. Fiji
You'll have to fly halfway around the world to get there, but you'll get fantastic tropical views and marriage fees are under £20 in Fiji. They can even make special arrangements if you don't want to stay the recommended three days. There are stricter rules for residents, former residents and Fijian citizens.
So now you have your perfect destintion for eloping – start browsing some of the most beautiful beach wedding dresses.
*Legal requirements change and vary if you are not both UK citizens. Always check the most up-to-date information before you set off.