12 Things Married Couples Want You to Know About the Wedding Day
Forget your usual advice, these are the things real couples are desperate to let you know about what to expect on your wedding day. Some are eye-opening!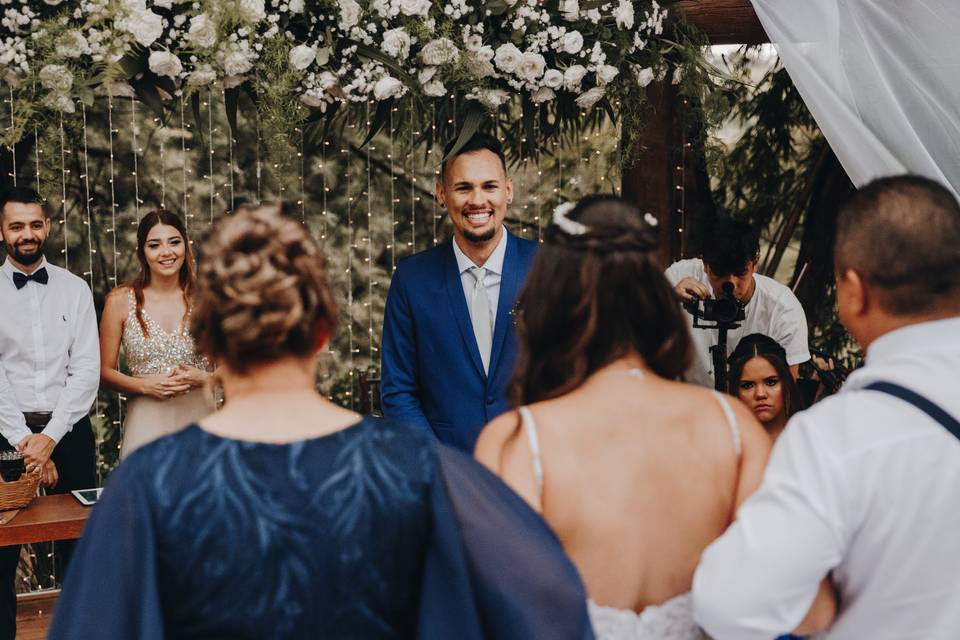 You've heard all the usual advice about the wedding day, but we asked real married couples what advice they really wish they'd known before their big day.
From choosing a final song to accepting you might be too tired for sex, here's their advice for couples about to tie the knot - use it wisely!
READ MORE:
1. You Should Make Time for a First Look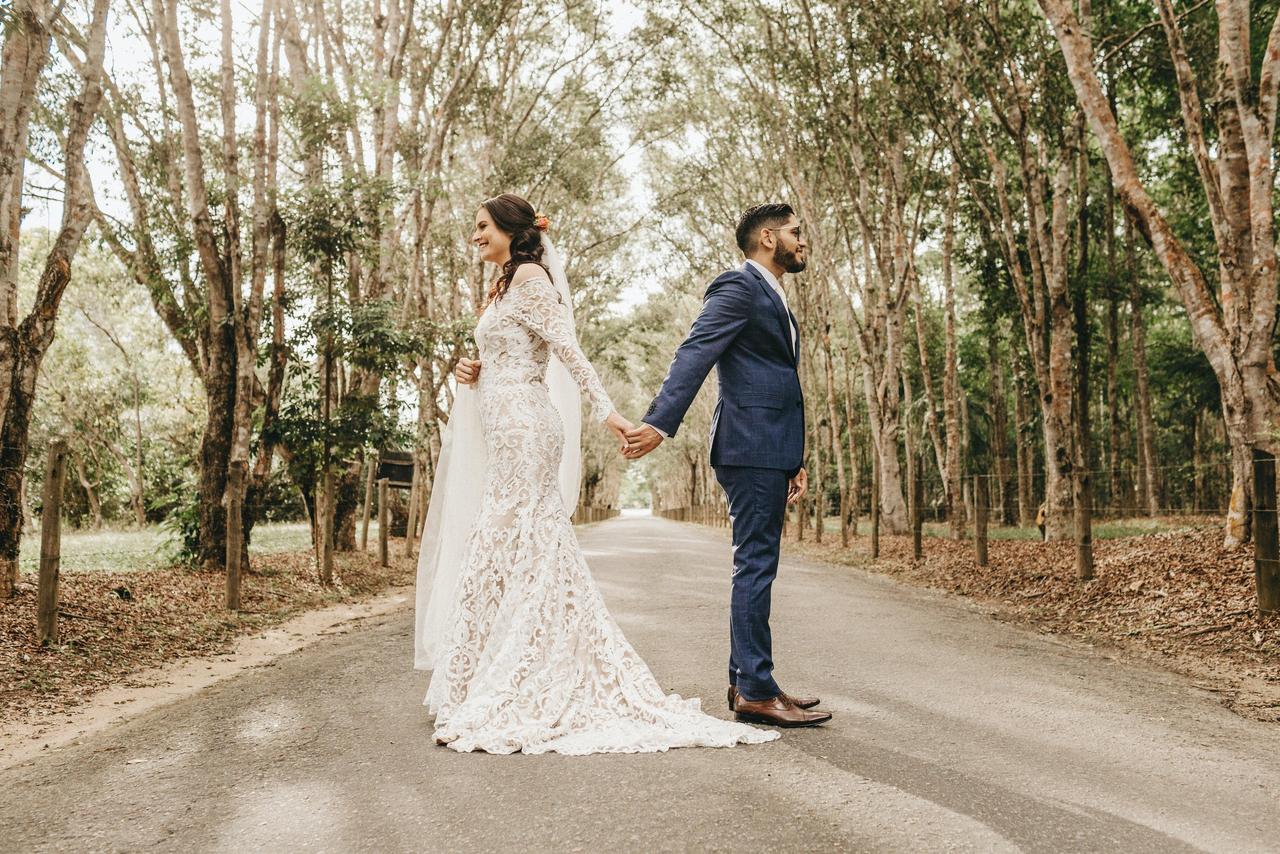 "Do a first look and take the pressure off the groom seeing you for the first time in front of EVERYONE," says bride Beth.
It might not be something you've considered before, but a first look shoot is a great idea for a few reasons. One, as Beth says, there's a lot of pressure on your partner to cry or have the 'perfect' reaction when they see you walk down the aisle. They're probably full of nerves and feeling overwhelmed so take that stress off their shoulders and do it in private.
A first look is a really special, intimate moment and you'll find that these photos could be some of your favourites from the day. Your partner's reaction will be so genuine and spontaneous and we promise you won't be able to stop smiling. If you're a crying person, it gives you a chance to let those tears out and do a quick makeup touch-up before you walk down the aisle. Speaking of which....
2. Bring Tissues, You Will Cry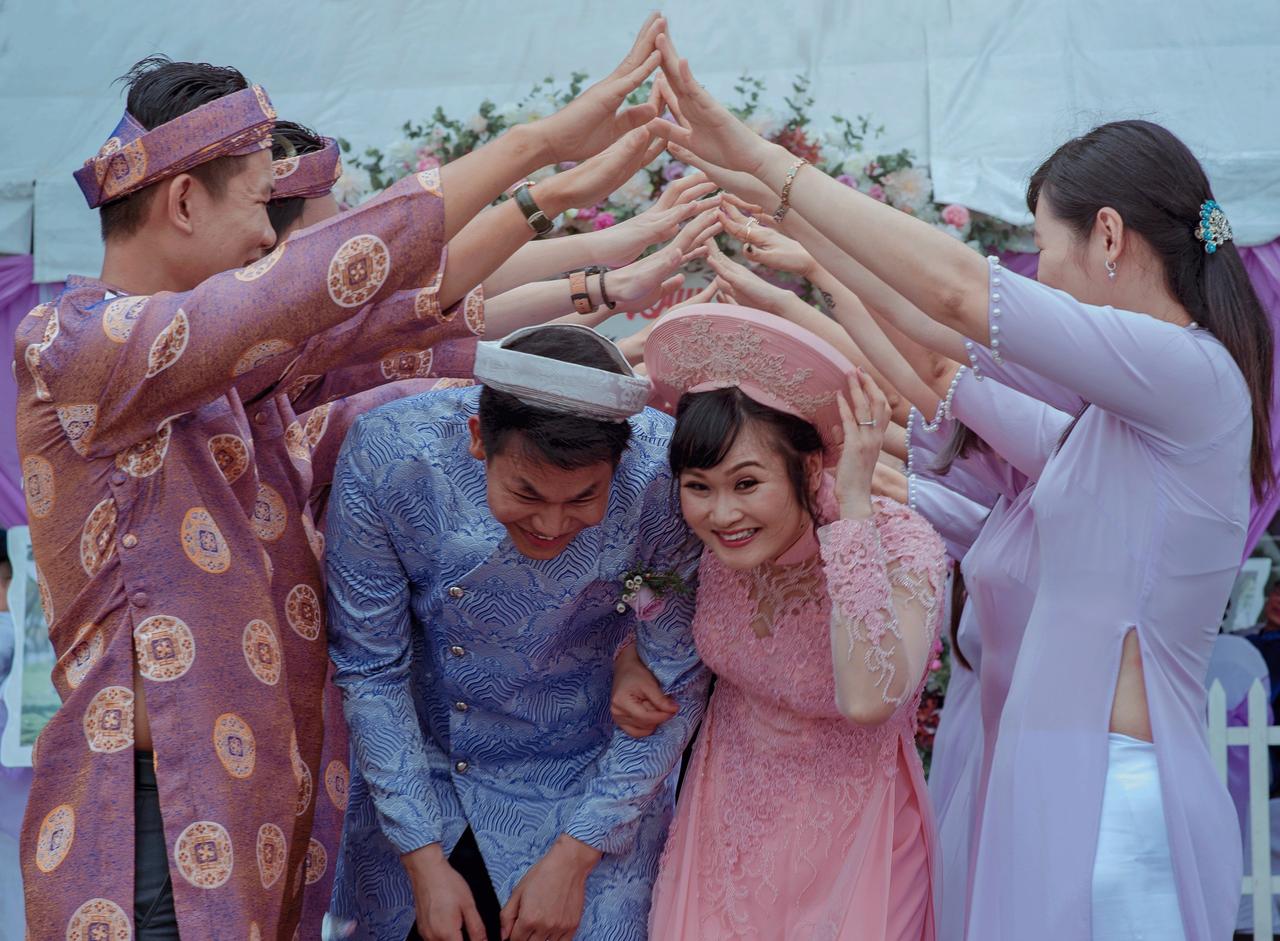 Whether it's the emotional moment when you see your partner for the first time, exchange vows or share your first dance to crying with laughter during the speeches, at some point in the day you're almost guaranteed to cry. Trust us, even if you're not a crying person, a few tears will slip out.
Be prepared for when the inevitable happens. Have one of your wedding party responsible for carrying some tissues and make sure your makeup is waterproof (if you're wearing any). You can find everything we suggest you carry in your wedding day emergency kit here.
"I was so glad my maid of honour had a little bag with concealer and lipstick in as I needed to re-do my makeup after the ceremony before our couple shoot," says Jade.
3. You Don't Need to Fill Every Moment of the Day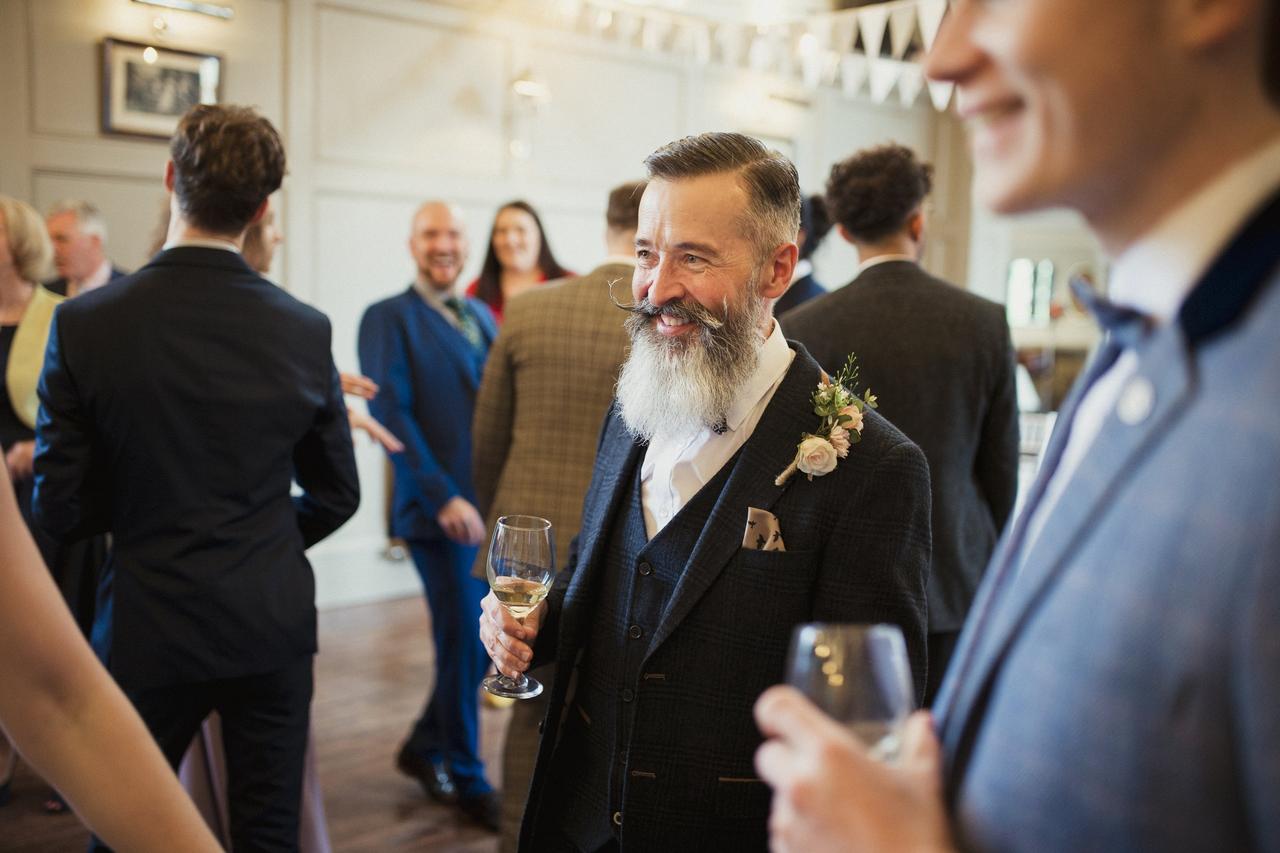 "I worried so much about filling all the guests' time on the day so they wouldn't be bored," explains Laura, "but on the day, we did virtually none of the planned activities and games. People were just glad to be there and enjoy themselves."
Everyone turned up for one reason - to see you get married! Delicious food, lots to drink and excellent music are all the entertainment you really need to have a fab day. If you can afford more entertainment, that's awesome, but your guests will want to catch-up with all their old friends, meet new people and enjoy the ambience, so don't worry too much about constantly having something going on.
Married wedding photography couple The Chamberlains have been on both sides of the camera and know what it's like as both the newlyweds and the photographers. "Give yourself TIME on the day," they say. "Don't try and do too much. Keep guest entertained and fed, absolutely, but don't rush in a way that means you don't have time for your couple photos or for just chatting to everyone! Oh, and keep that guest list down!"
4. Think About How You'll End the Night Too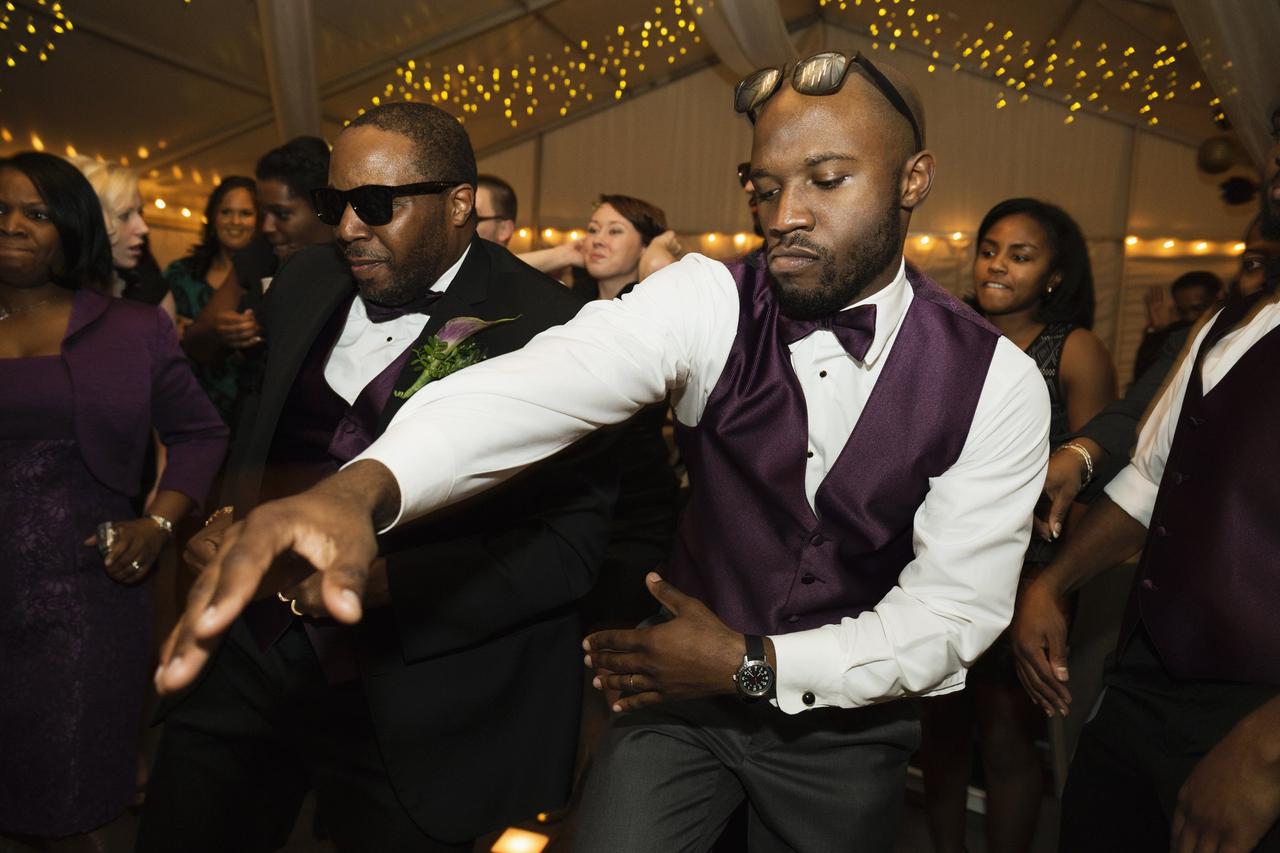 We spend so much time thinking about the first dance song or the song to walk down the aisle to, but what about at the end of the night?
"Pick a final song for the night!" recommends Laura. "I chose Coldplay's A Sky Full Of Stars and it gives me goosebumps when I hear it!"
A final dance song is the ideal way to finish your day on a high. We love an upbeat, anthemic song that'll get everyone singing and dancing along, like Mr Brightside or (I've Had) The Time of My Life, but a slow, romantic song can work well too (we're looking at you, Robbie Williams and Ed Sheeran). Check out our pick of the 45 best final dance songs.
5. Set Aside Some Alone Time (Even If It's Just for the Toilet)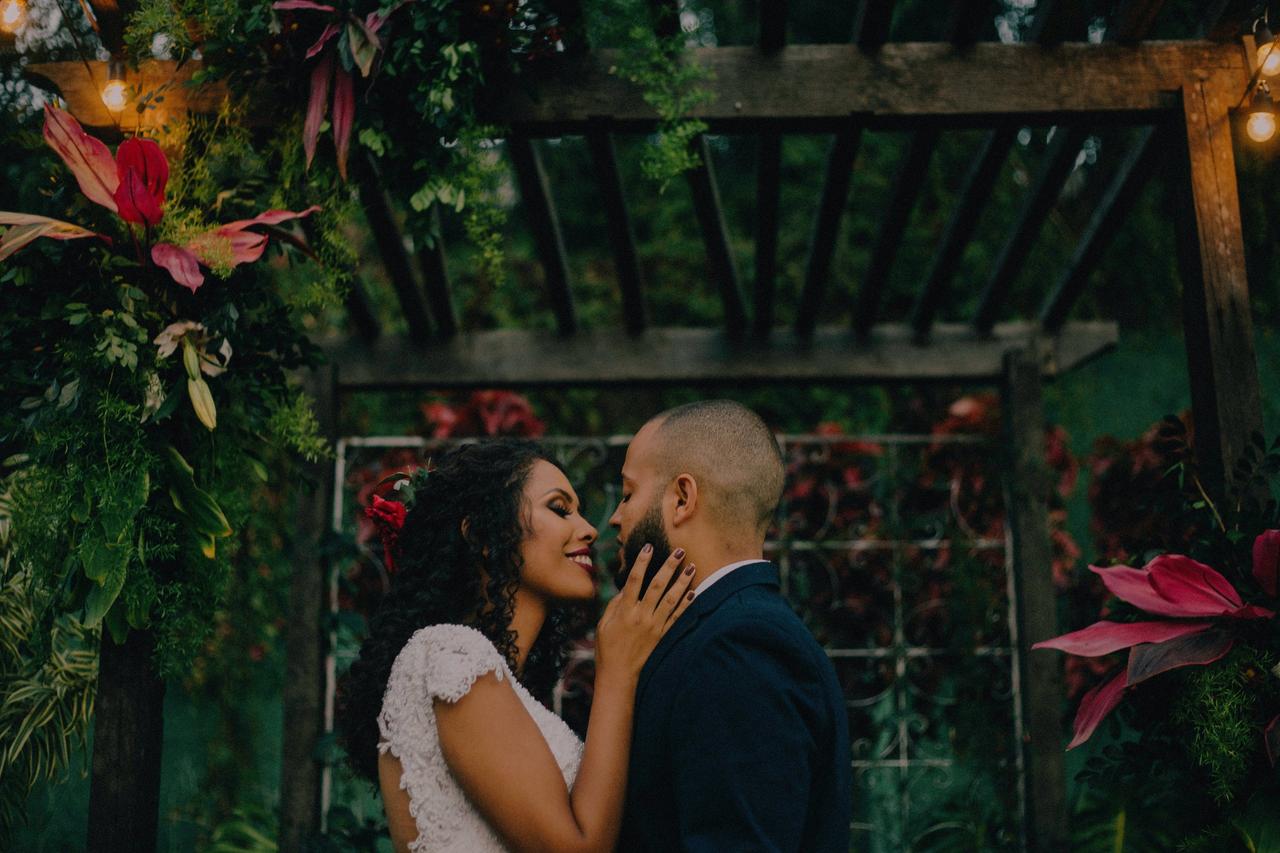 You've just shared the most important promises you'll ever make to another human being and now you find yourself caught up listening to what motorway Uncle Ted took to the venue while your partner is half way across the room. No, thanks. There'll be time for all your guests, but first, make sure there's even five to 10 minutes with just your partner, drinking in the moment.
"Don't stress and take a moment just bride and groom to have a drink, sit, laugh, pee, whatever, but make sure you have your moments too," says Alice. "It goes so quickly, nothing you think matters will matter, just enjoy yourself."
And genuinely, Alice raises a very important point - make sure you have time to go to the toilet! You can rush around all day and realise you've barely drunk anything or peed. And the honeymoon is no time for a UTI. Five minutes alone where you partner helps you hold your dress or outfit up to go to the loo can actually be a funny moment you'll remember forever.
6. Your Suppliers Might Know Better Than You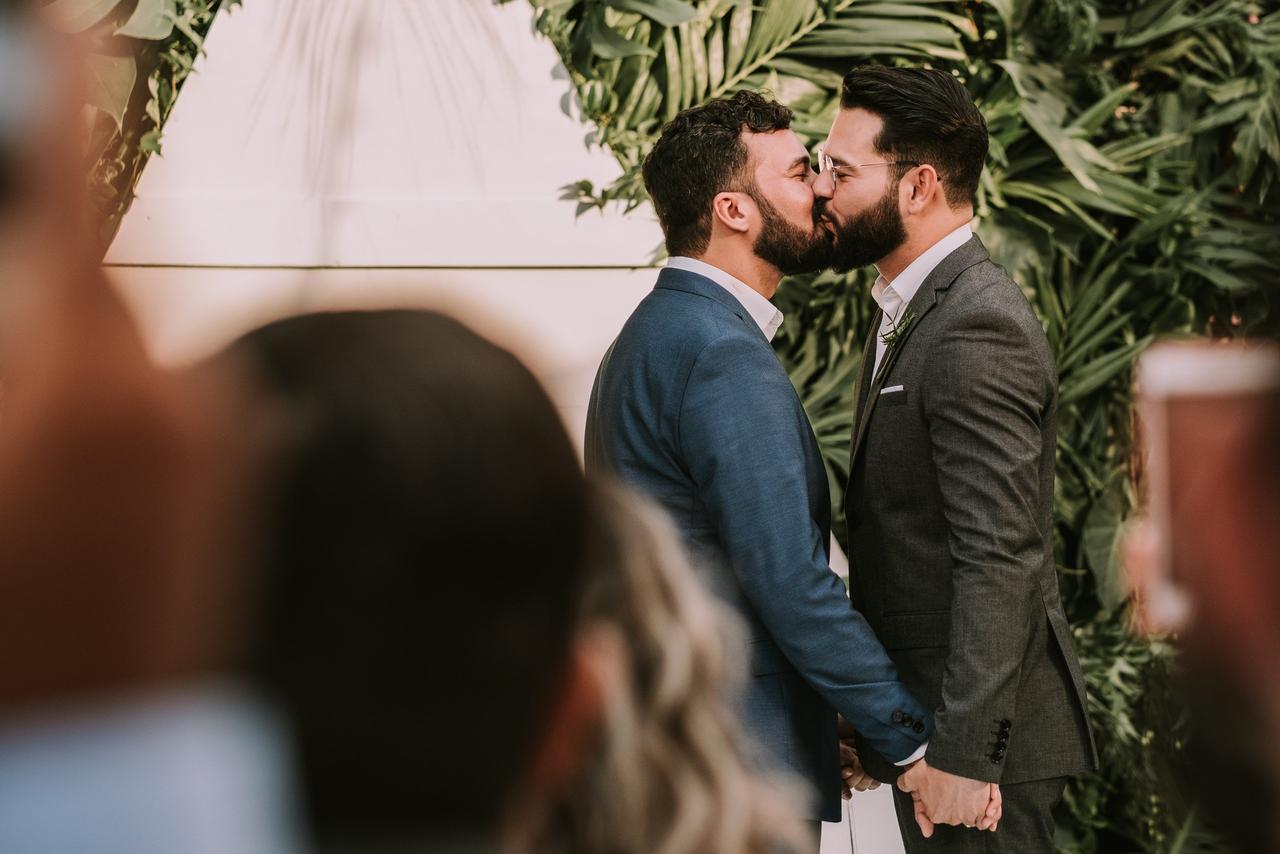 Fact: things are going to go wrong on your day. In these moments, you need to trust your venue and suppliers.
"I'd heard so many stories about brides being stressed out and I didn't want that," says bride Steph. "I planned the things I could and, anything I wasn't sure of, I spoke to the vendors rather than stressing about it. They've done it so often that they have the best advice and will give you ideas that you never even thought of. We ended up with a firepit and marshmallows which we wouldn't have considered otherwise."
Unless you're a professional wedding planner, you won't have anywhere near the level of experience that your wedding venue and suppliers do. As much as you want to be in control of everything (and that's a totally natural reaction), let them do what they do best. If your caterer advises that fresh oysters aren't the best thing on a blisteringly hot day, listen. If your photographer tells you that you need to go now if you want those golden hour photos, follow their lead. If the PA system fails but your venue have a Plan B, don't stress.
And as for things going wrong? "You won't look back at the niggles," says bride Jade. "Plus, you will be the only person who knows or your guests won't say anything because they will want to make sure you have the best day. So enjoy it and don't stress on the day."
7. Don't Be Surprised If You Don't Have Sex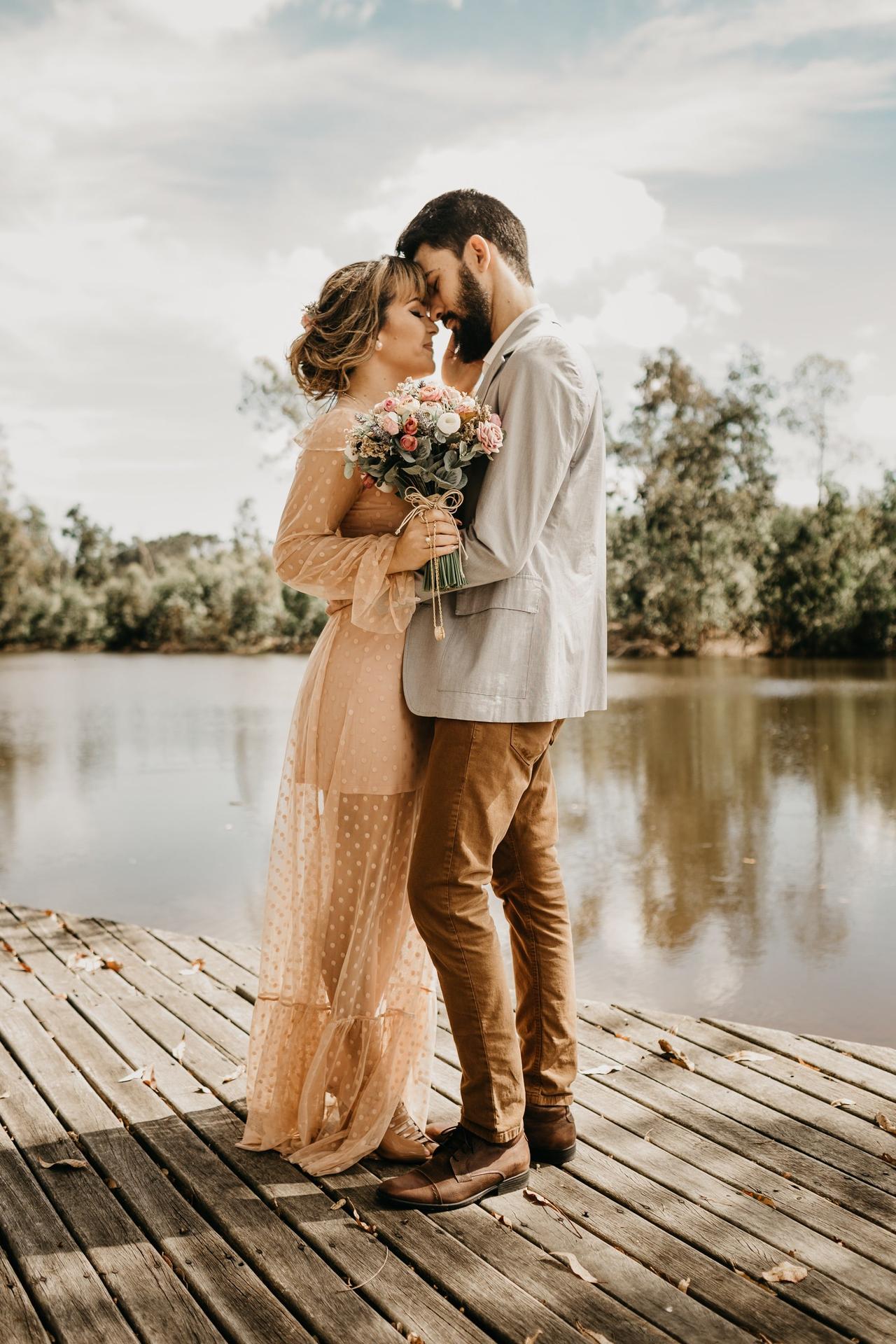 You'll spend your day beaming from ear to ear, walking around among your guests and then dancing the night away. You will be EXHAUSTED by the end of the day. Add onto that the fact you probably slept badly due to nerves the night before the wedding.
Just bear this in mind when you set up expectations for the end of the night. Did you know 65% of couples don't have sex on their wedding night, due to being too tired or too drunk? It's not a bad sign if you don't consummate your marriage on your wedding night.
Similarly, we've all got friends who'd love to continue on with an afterparty, but you're not a party pooper if you need your bed.
8. Try to Live in the Moment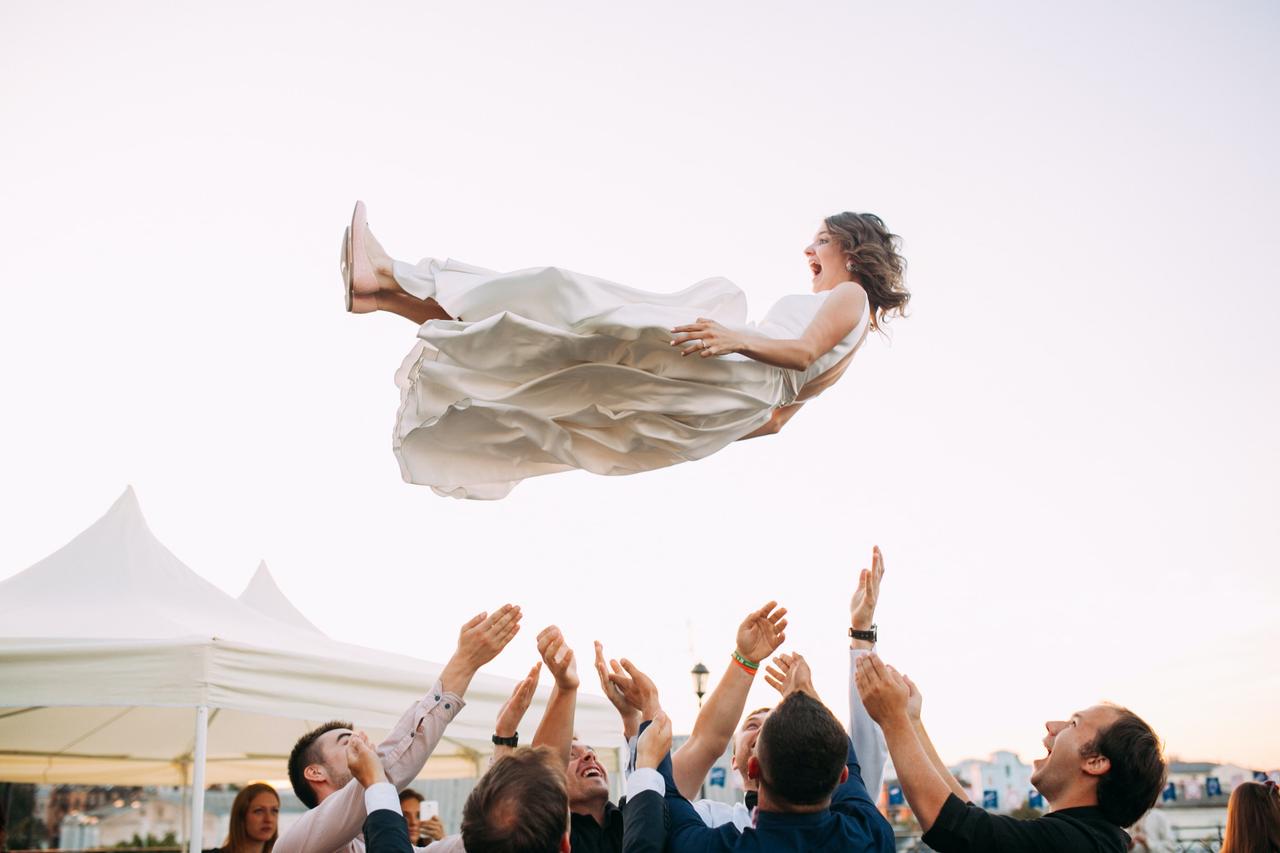 You can spend weeks agonising over every little thing and catastrophising about worst case scenarios or you can choose to let what happens happen. It's not easy, we know, but if you can get yourself into the mindset of realising that the nerves don't serve you, you'll be able to properly enjoy the excitement of the day.
One massive moment that scares many couples is the walk down the aisle: all eyes on you, what if you trip, etc. Those moment before will be some of the most anxious of your life, but honestly, it'll be over before you know it and you'll wish you had taken them all in.
Similarly, the first dance can feel overwhelming if you're not a natural dancer. Instead, look into your partner's eyes, put a smile on your face, and dance like no-one's watching (they're all on your side and will find a little misstep seriously cute anyway!).
Bride Emma says it best: "Do not worry about the weather. Do not worry about family relationship rubbish. Do not worry about everything being perfect on the day. Because I promise you, having worried about all these things, you day will be more amazing than you could ever imagine. None of this matters when you marry the love of your life."
9. Guests Won't Really Care About the Favours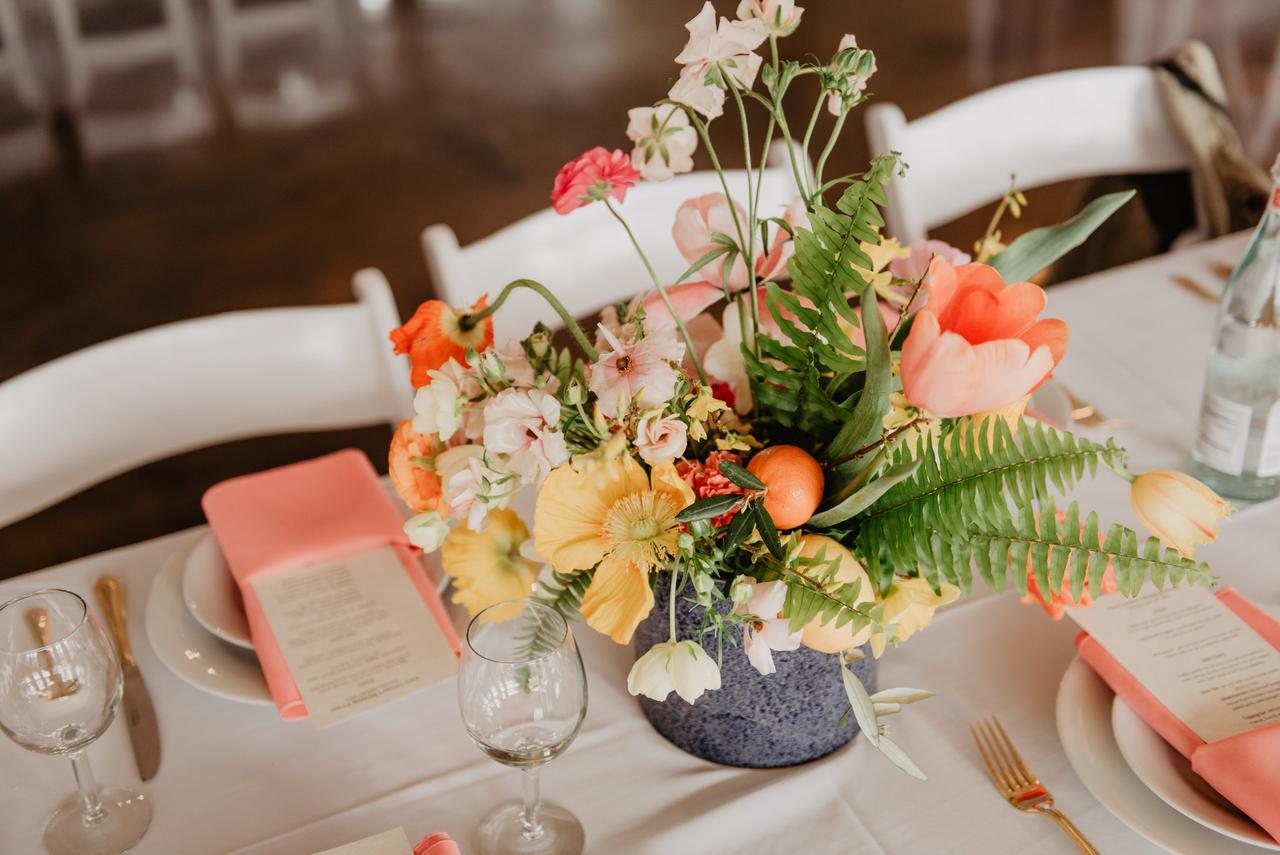 "It's so easy to stress about the details before but on the day no one notices except you! It's about the atmosphere you create that matters more than the favours. Make it as personal as you can as that's what people notice and appreciate the most!" says Kat.
As a wedding planning website, we probably shouldn't be saying this, but you can cut corners on things like favours. Your guests won't notice if you re-use your ceremony flowers at the reception or if you use a Spotify playlist instead of a DJ during your cocktail hour, but your budget will. Save your money for personalised things that will make a much bigger impression, like a live band playing your favourite tunes.
10. Assign Your Wedding Party Jobs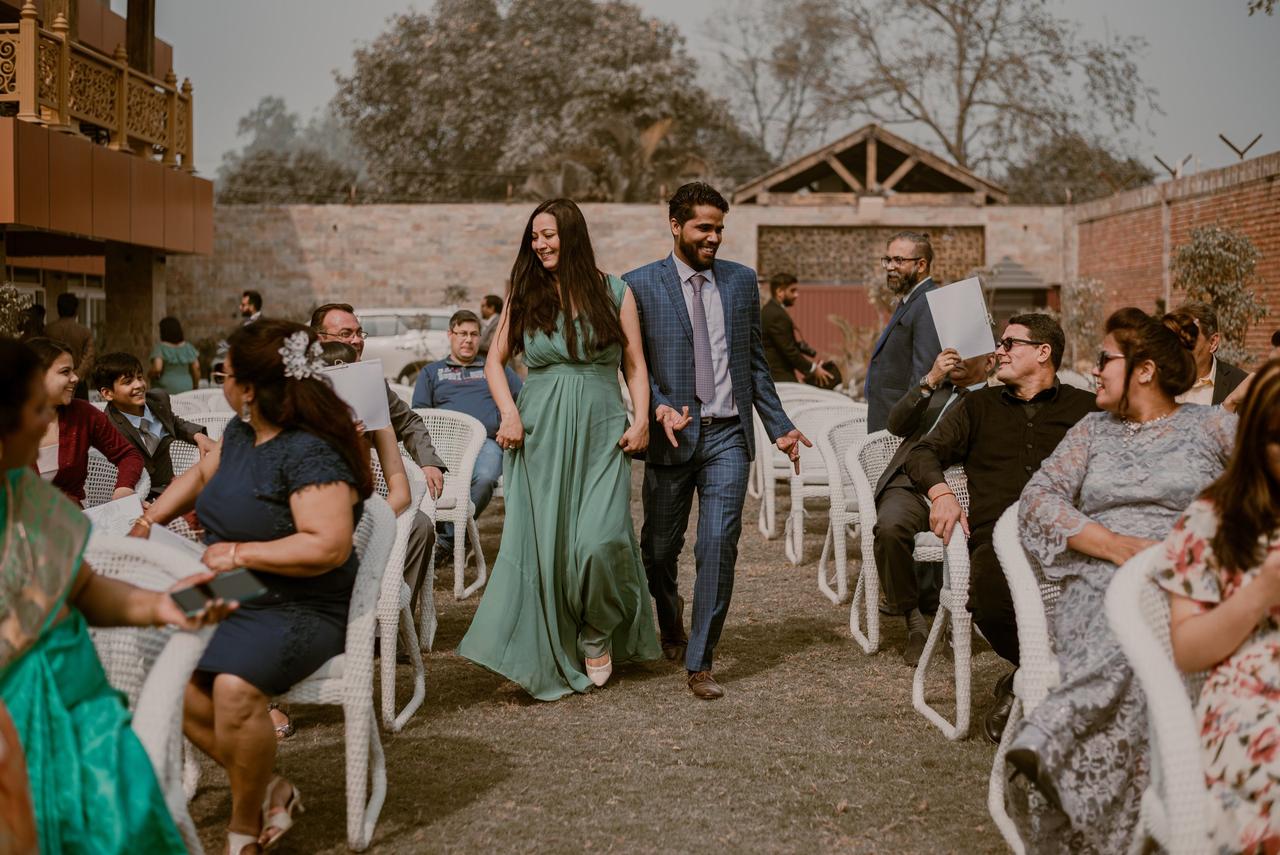 It's so common to hear that the wedding day flies by. If you're going to speak to all your guests and get the photos you want from the day, you do need to make a few solid plans and stick to them as best you can. Here's what our couples recommend:
"Make sure you eat," says Kate," and, if possible, speak to each table between courses, that way you know you have said hello to everyone!" Assign a member of your wedding party to set aside some canapés for you and to keep on top of timings. They can be a conduit between you and the waiting staff so you know if you've got 10 minutes to chat or the next course is on the way now.
"Give a bridesmaid/groomsman a list of all the photos you want so they can make sure you get them all and organise everyone," advises Heather. Seriously, getting all your extended family together for a photo is stressful. Make it someone else's responsibility. It'll save your sanity.
Mariam recommends starting delegating far ahead of the wedding day. "Divide out jobs, i.e. my maid of honour (my sister) found my MUA, hair stylist, henna artist and bridesmaid dress - it took stress away from me. And make sure that every conversation you have with your partner isn't just about the wedding. Have specific times for wedding discussions, but otherwise keep it fun and non-wedding related!"
11. You Won't Regret a Videographer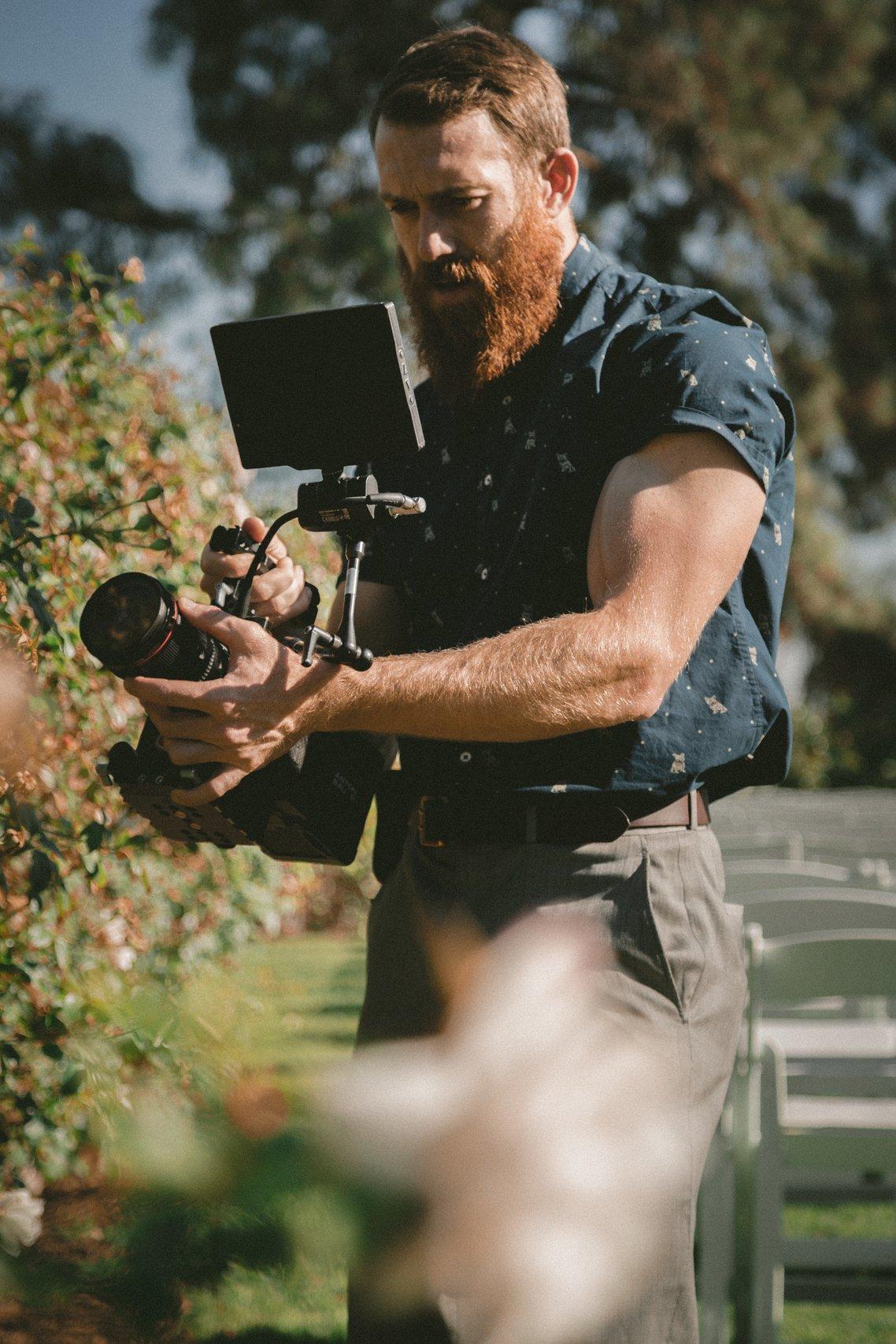 "Get a videographer! Best decision ever," says Ellie.
We know a videographer will take a chunk out your budget, but there are some parts of the day that a photo can't capture as well as a video. For example, a videographer will be able to record your vows and the whole of the speeches. They'll make you an incredible highlight reel of your day that you'll want to show to everyone you know, as well as a longer cut that you and your partner can crack out on your anniversary. Watch it with a bottle of the wine or Champagne you served on the day and relive all the memories.
12. You Don't Have to Spend As Much As You Think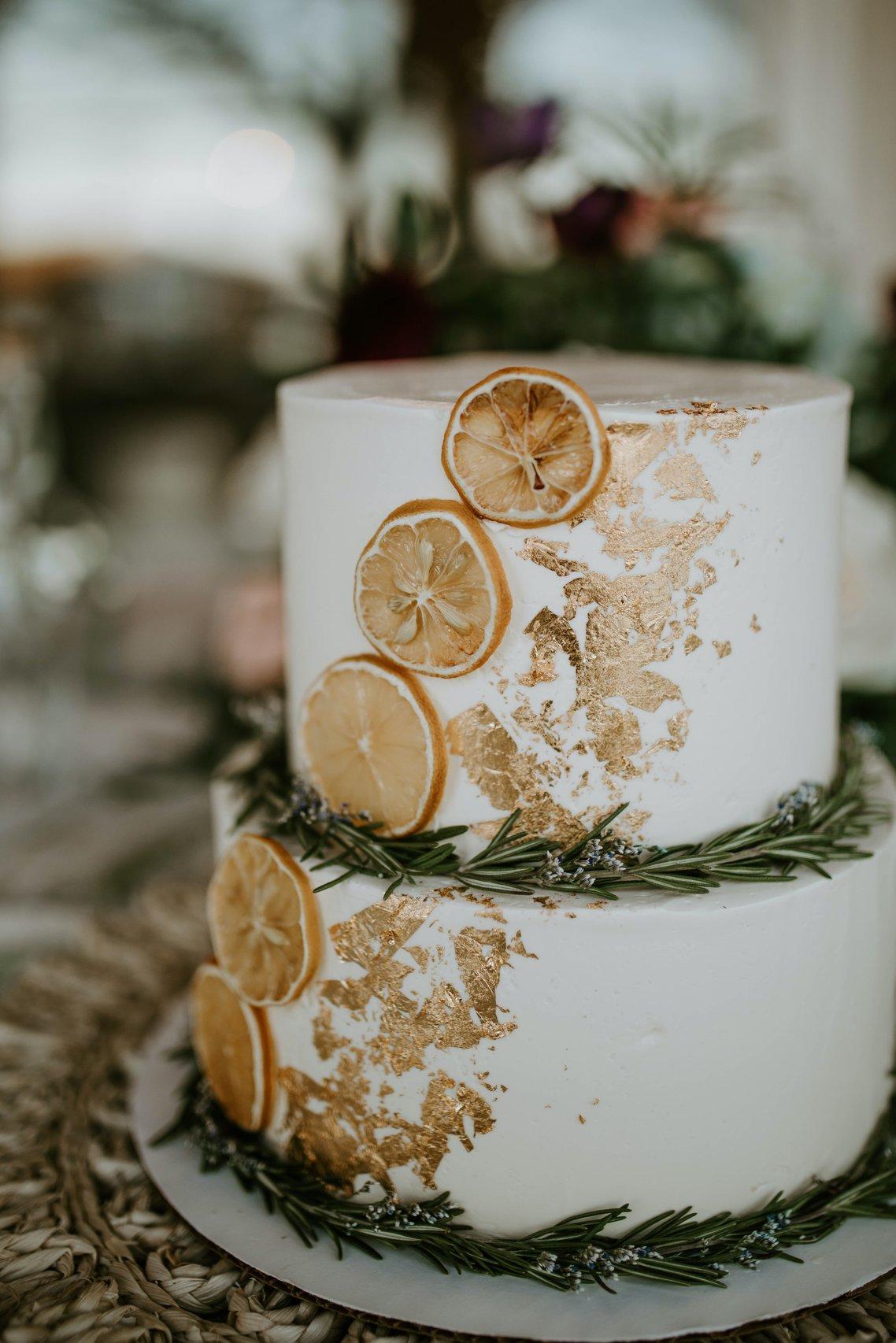 "Do not spend so much money," advises bride Kate. "It is one day, make sure you celebrate with your nearest and dearest but it doesn't have to be something that sets you (or your parents, meaning you to invite people you don't want there) back £20-30k."
The average wedding costs nearly £32,000, which is a hefty amount of money. If you can afford that and want to spend it on your wedding, that's amazing - you'll be able to splash out on treating your guests. If you can't afford that, then a few brides told us they wished they'd budgeted a bit less for their wedding and saved more for the life stages that were coming next, like a house or family.
Whatever you spend, the day will be magical and you'll make so many unforgettable memories! Don't get yourself into debt and start married life stressed about money.
Before you start working out your priorities in your wedding budget, you'll need to know how much money you have to play with. Here's 7 steps to making a realistic wedding budget.