From ruggedly romantic manor houses to rustic barns, this northern county is blessed with a huge selection of grand wedding venues, but there's also a whole host of small wedding venues in Yorkshire not to be missed...
Small weddings are having a moment and along with them, small wedding venues. Couples are loving the intimacy of a small celebration not only because they're a money-saver but also because a small wedding allows couples to give time and attention to every person in attendance.
Small weddings can also take the pressure off private couples who feel seriously daunted at the thought of so many eyes on them all day.
So, if you fancy hosting a small and exclusive wedding day with just your closest friends and family members, read on. Below you'll find the best small wedding venues in Yorkshire that will tempt even the biggest large wedding fans to go over to the small side.
READ MORE:
1. Telfit Farm - New Marske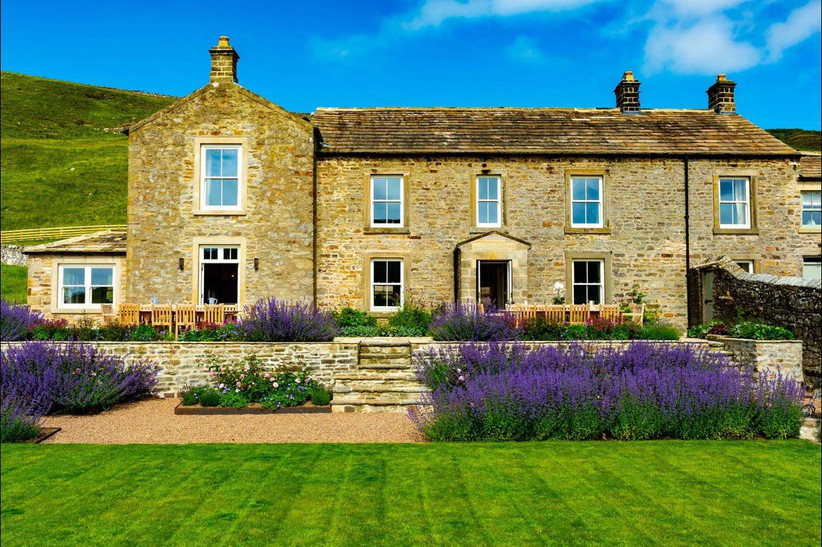 A Yorkshire wedding venue round-up just wouldn't be complete without a farm wedding venue, and what a farm wedding venue Telfit is! Situated in a breathtaking glacial bowl in the heart of Swaledale, this venue is the definition of seclusion and privacy.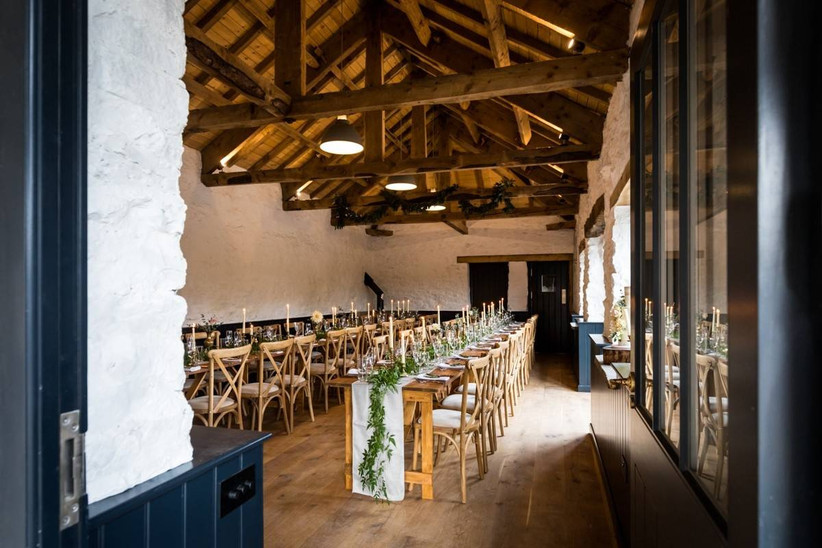 The maximum capacity here for a ceremony in one of the barns is 50, with a further 20 able to join you for an evening reception. There is also space for 16 guests to stay on-site and, of course, romantic accommodation for the happy couple.
READ MORE: 21 of the Best Rustic Farm Wedding Venues in the UK
2. Crab & Lobster - Thirsk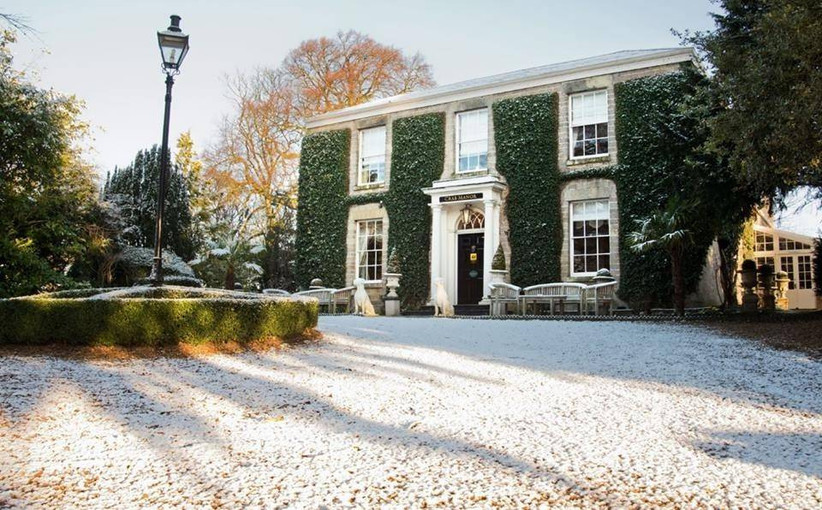 Sweep the county and you'll be hard pressed to find a wedding venue anything like Crab & Lobster. The ivy-covered frontage of the manor house gives off a grand and traditional feel while the bamboo-covered ceiling of the conservatory ceremony room gives the venue a twist.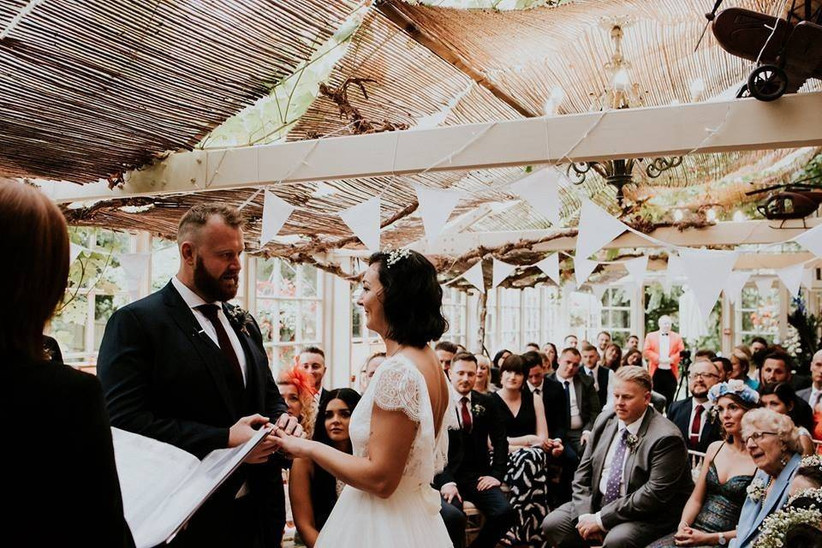 One of the highlights of this hotel and restaurant venue is the Two AA Rosette standard food and the luxe accommodation that gives the period features a stylish, contemporary vibe. The maximum capacity of this venue is 100 but the team are flexible with sizes and can easily make the space work for a much smaller celebration.
3. The Devonshire Fell Hotel & Restaurant - Skipton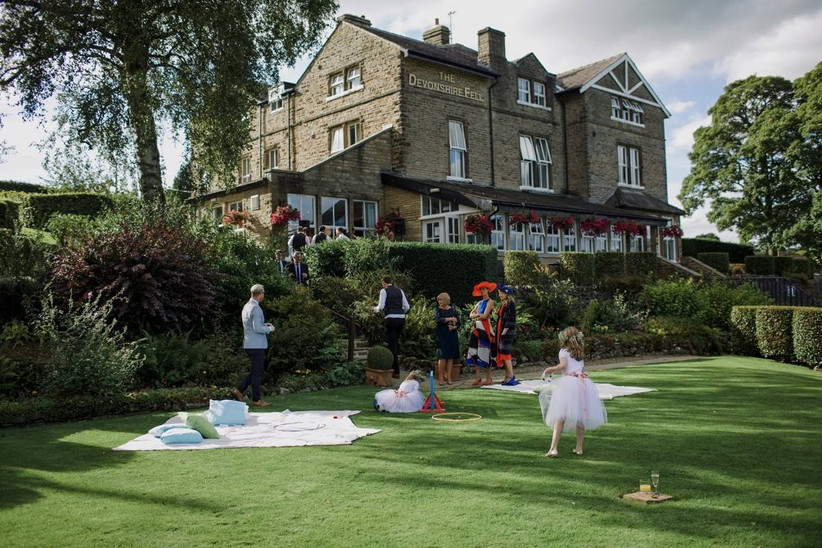 The Devonshire Fell is a boutique hotel with enviable views of the rolling Yorkshire countryside. Traditional old Yorkshire stone frontage meets with a stylish, contemporary interior that wouldn't look out of place in a city chic hotel.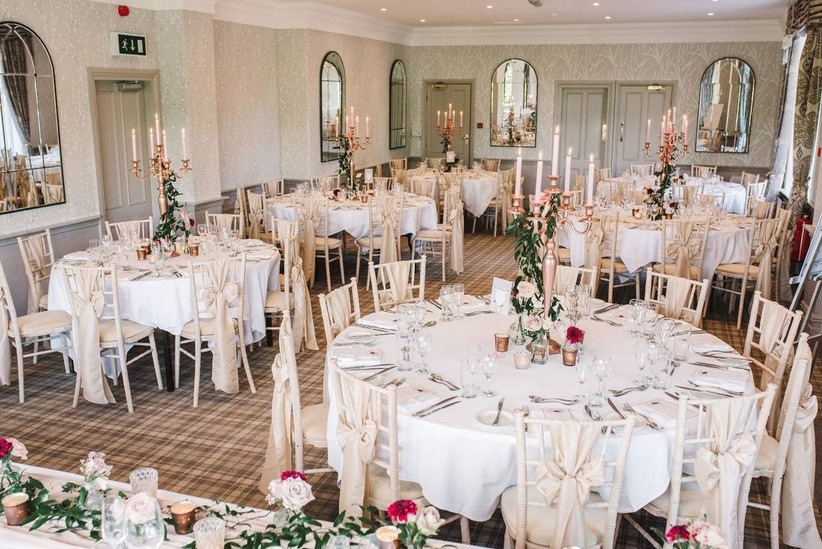 You can say 'I do' here in front of a large bay window with the breathtaking countryside as your backdrop with anywhere between 30 and 80 guests in attendance. You can then enjoy a Two AA Rosette standard meal after toasting your marriage on the stunning terrace area.
4. Chilli Barn - Otley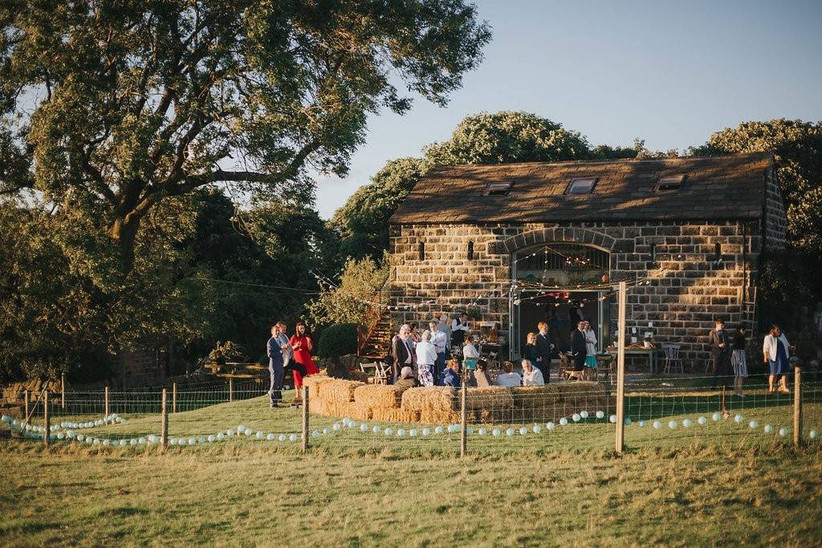 Set in the picturesque Chevin Forest Park, Chilli Barn is an enchanting Yorkshire wedding venue. You can invite a maximum of 60 guests to watch as you exchange vows in the charming ceremony room complete with exposed Yorkshire stone and French doors that flood the space with light.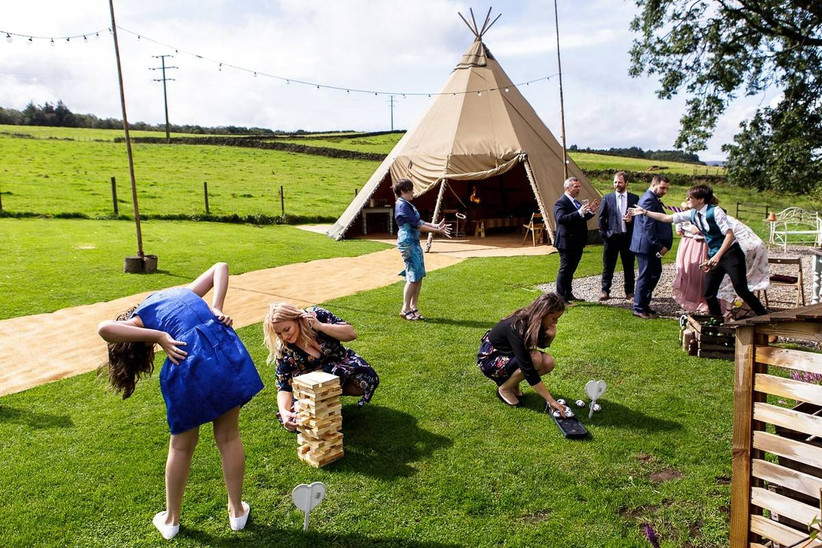 If you fancy keeping things small by day but upping the guest list by night, Chilli Barn is the ideal place to do it as the capacity reaches as much as 90 for an evening party and more if you fancy hiring a tipi or marquee.
READ MORE: The 41 Best Small Wedding Venues in the UK
5. Wood Lane Countryside Centre - Sheffield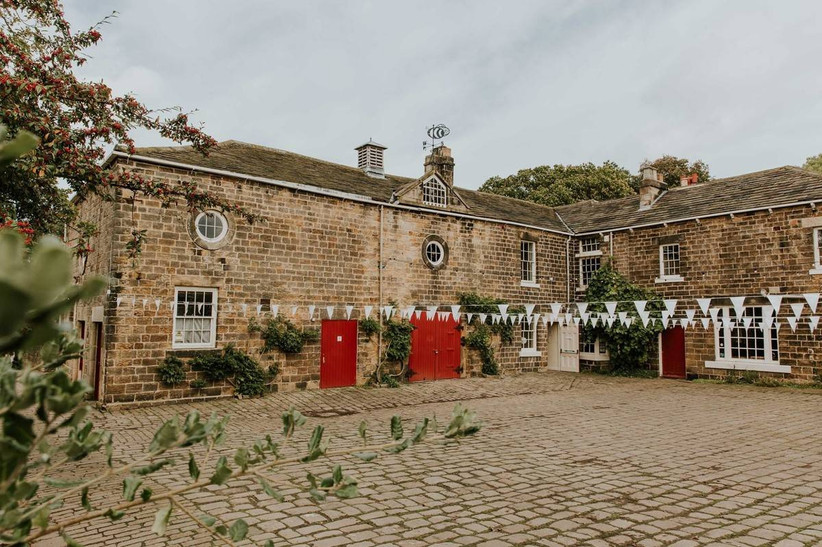 Set within easy reach of central Sheffield, Wood Lane Countryside Centre is ideal for couples dreaming of a country wedding venue with plenty of amenities close at hand. The 200-year-old stone farm certainly provides all the country vibes you could need, especially with its large, mature grounds with space for a tipi.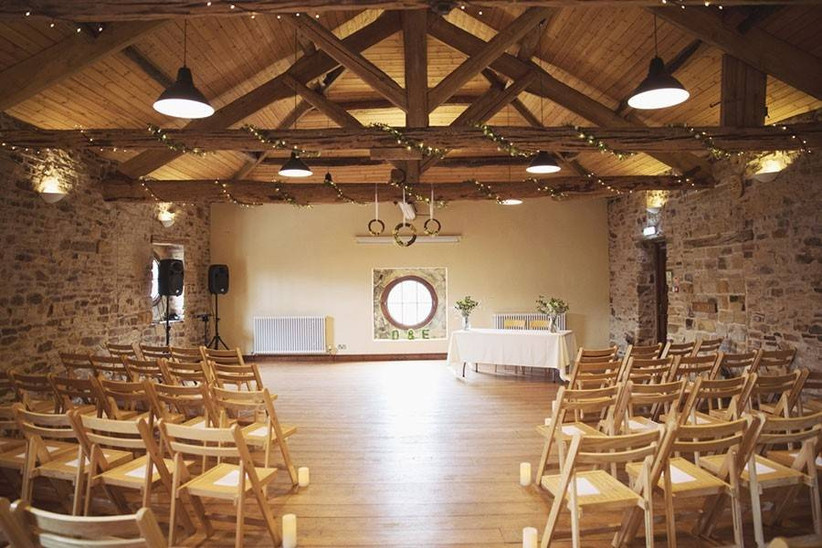 For intimate weddings, the venue offers the warm and welcoming Stenton Barn which perfectly fits 30 guests. You and your nearest and dearest can then enjoy a wander through the grounds before settling down to a meal in the atmospheric Loft.
6. Danby Castle – Whitby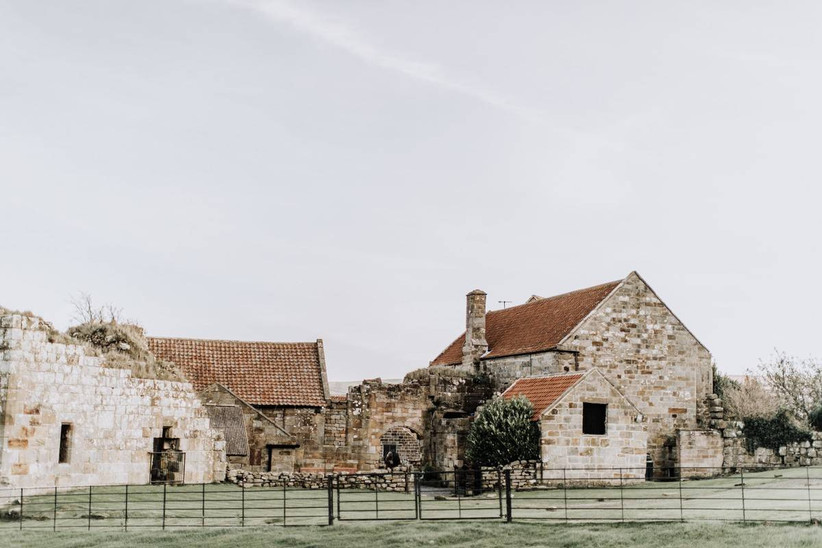 Nestled on the edge of the North Yorkshire Moors is this ruggedly romantic wedding venue. Danby Castle offers intimate weddings with as few as 50 guests in attendance in the intimate and candle-lit Court Room.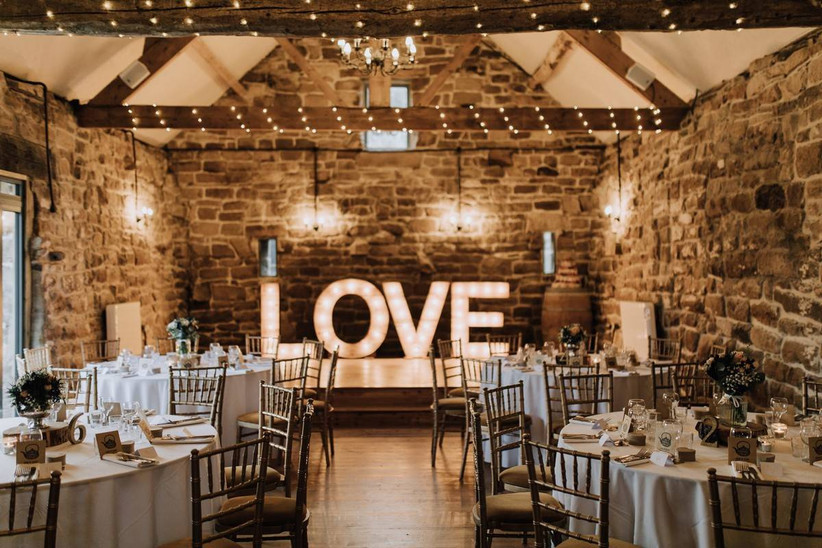 After the legal bit, guests are invited to enjoy the views outdoors, explore the castle ruins or simply settle down in the snug with a drink. The Barn, a 14th century structure refurbished in 2016, will then be ready to welcome you all for a hearty Yorkshire feast.
7. Sheffield Manor Lodge - Sheffield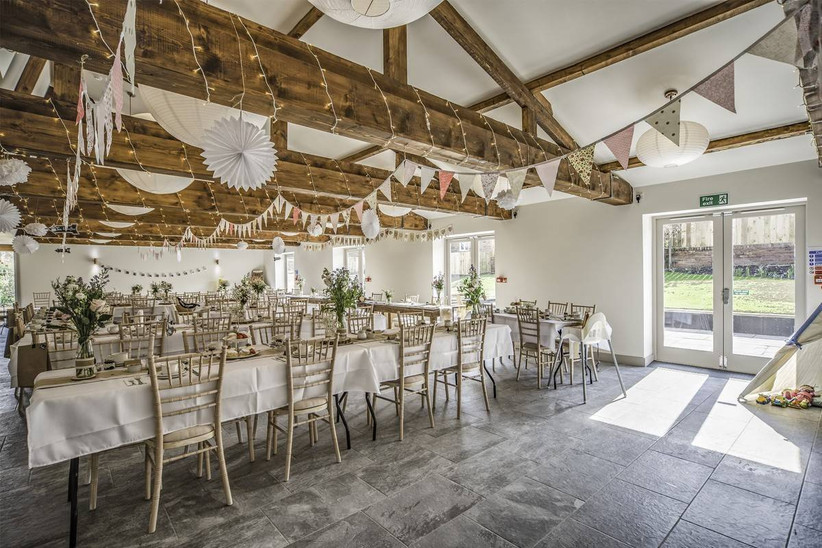 Calling all creative couples! You'll love his DIY wedding venue that allows you to design and personalise every aspect of your day. The team at Sheffield Manor Lodge are totally flexible and won't be dishing out a long list of rules and regulations but they will help to inspire couples and put their dreams into action.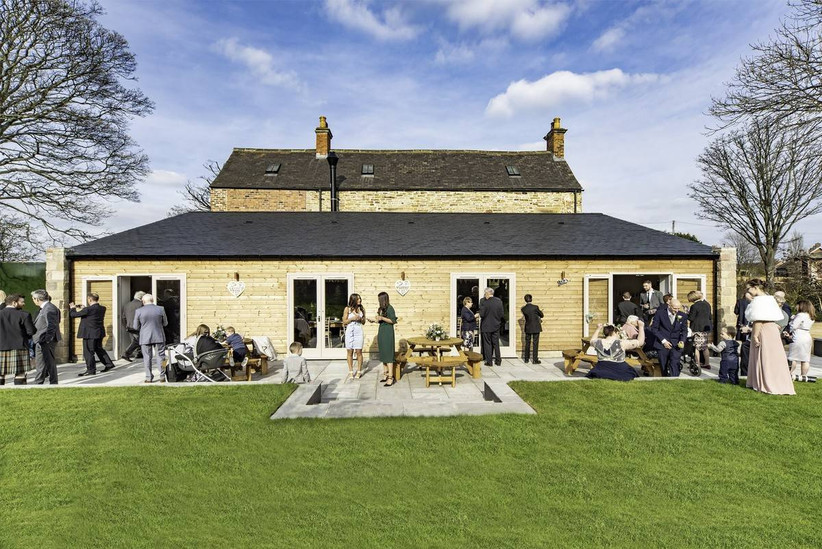 Indoor ceremonies here can take place in one of two rooms in The Turret House, each with space for 25 guests. Outdoor ceremonies are also on offer here with a maximum capacity of 100. Sheffield Manor can accommodate up to 80 for a sit-down wedding breakfast or 100 for a standing reception.
8. Wharfedale Grange - Harrogate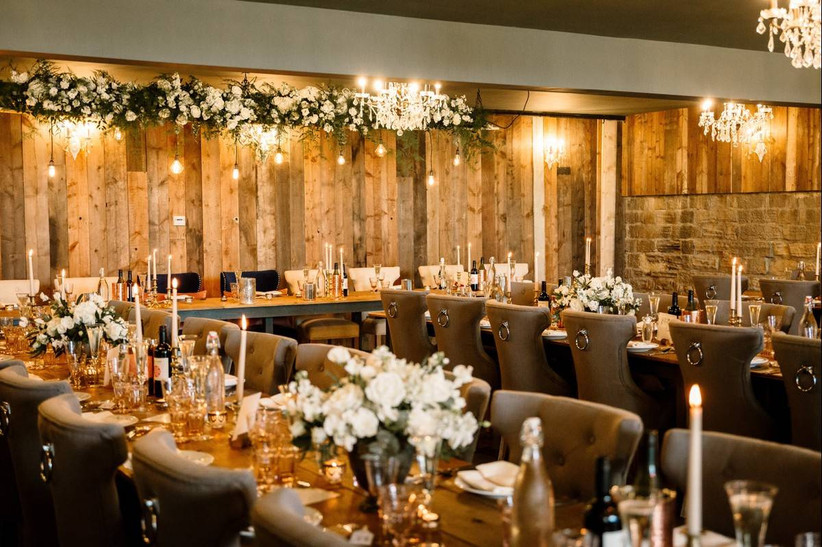 Thanks to the mezzanine floors at Wharfedale Grange, this spectacular Yorkshire wedding venue is just as comfortable hosting 250 guests as it is 50. For an intimate wedding, we reckon you should seat everyone downstairs while keeping the upper level as a chill-out zone for guests.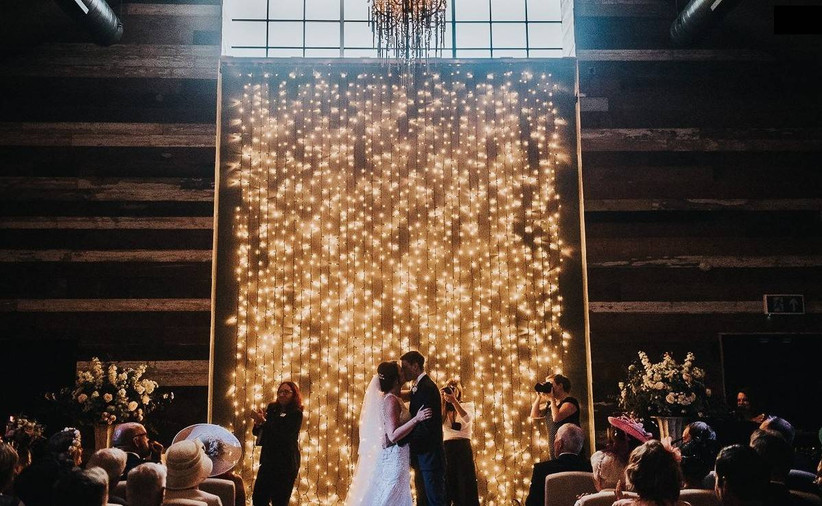 Decorating this venue is easy thanks to its fabulous pre-installed chandeliers and fairy lights – all you need to do is turn up! The accommodation is another highlight here - with its exquisite mix of period features and contemporary comforts you'll never want to leave!
9. The Woodman Inn - Huddersfield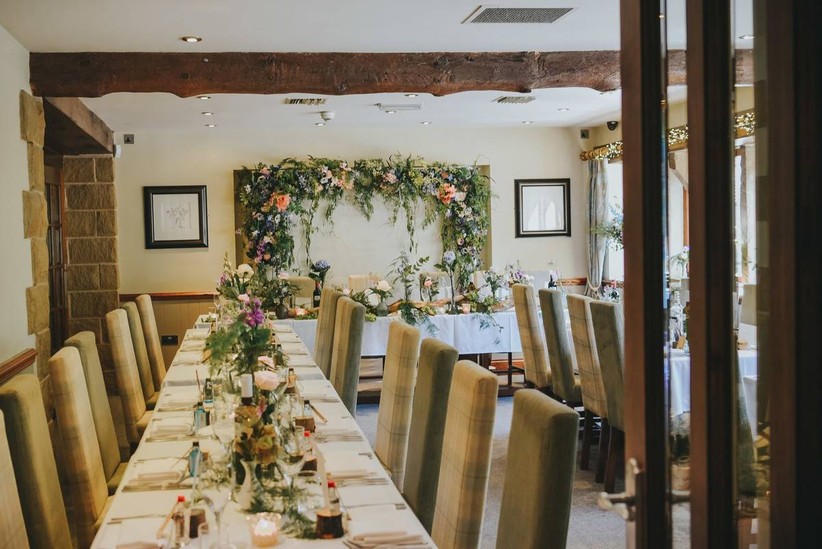 Set in a quaint, historic hamlet near Huddersfield is The Woodman Inn, an intimate and homely Yorkshire wedding venue. Offering all the hospitality and warmth of a traditional Yorkshire pub combined with the style and expertise of a luxe wedding venue, this is a true gem.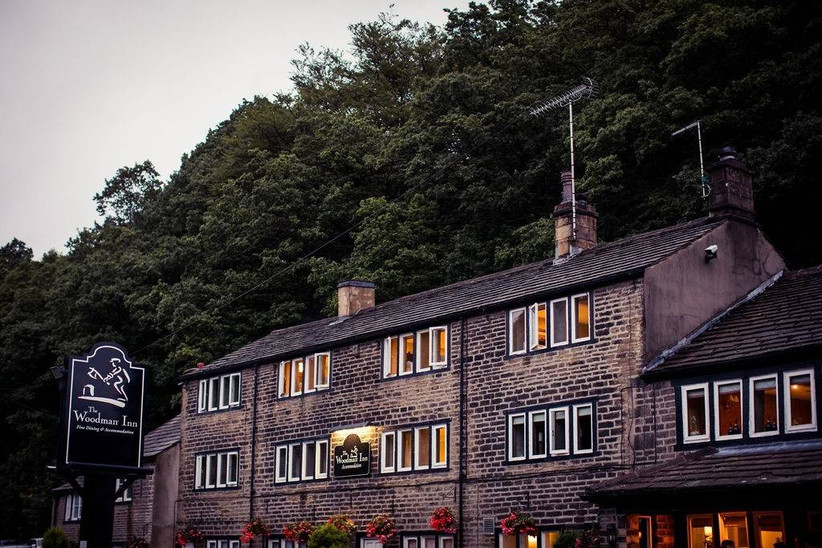 The team here will design a package just for you and so if you fancy a wedding of just 30 that's intimate and laidback, that's exactly what you'll get. You'll also be pointed in the direction of tried and trusted suppliers or offered the opportunity to bring in your own – it's your day and will be done your way at The Woodman Inn.
READ MORE: 21 Pub Wedding Venues for the Coolest Couples
10. Hardcastle Crags - Hebden Bridge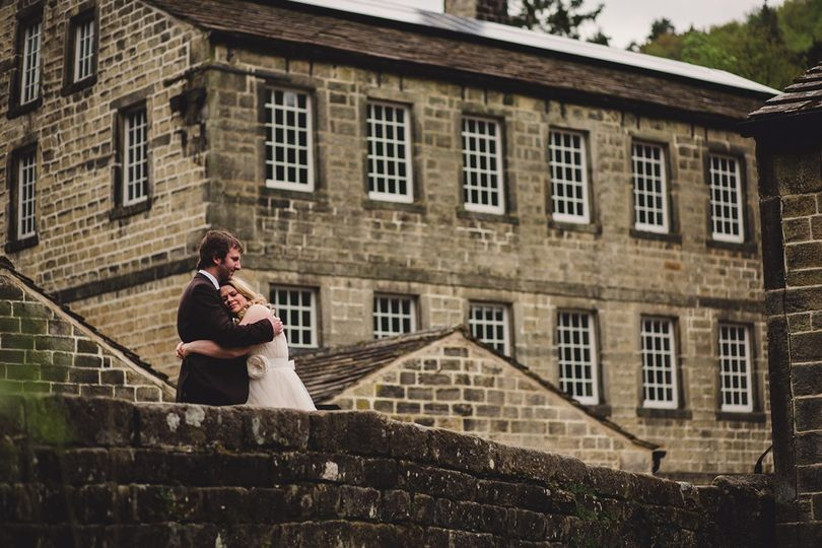 Nestled within the woodland among the Pennines of West Yorkshire at Gibson Mill, Hardcastle Crags is a secluded wedding venue with industrial vibes that will appeal to quirky couples.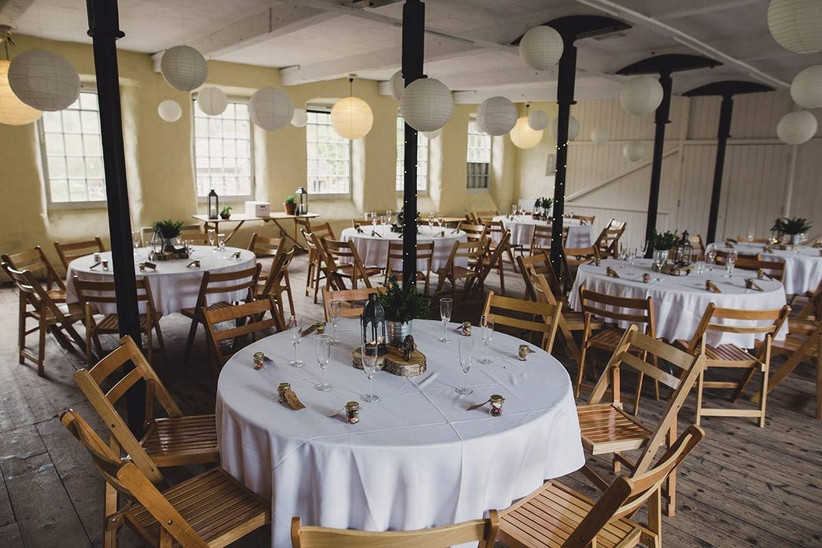 Ceremonies here are held on the old weaving floor, with a maximum capacity of 85 and afterwards guests are invited to explore the historic and fascinating surroundings while the room is transformed into a unique event space.
11. Priory Barns & Cottages – Wetherby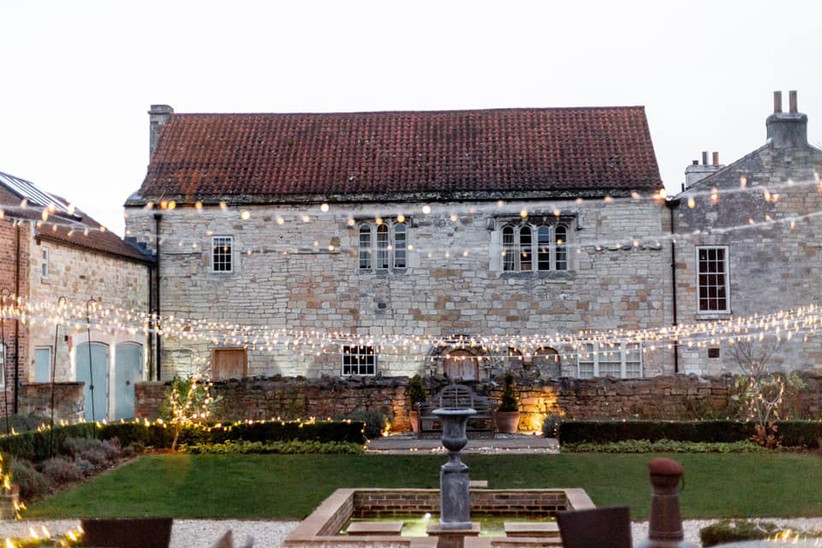 Specialising in small and intimate weddings, the maximum capacity in the barn area at Priory Barns & Cottages is 60. To make it feel truly your own, the family-run team offer couples access to the space the day before the wedding, so you can settle in and decorate ahead of the celebrations.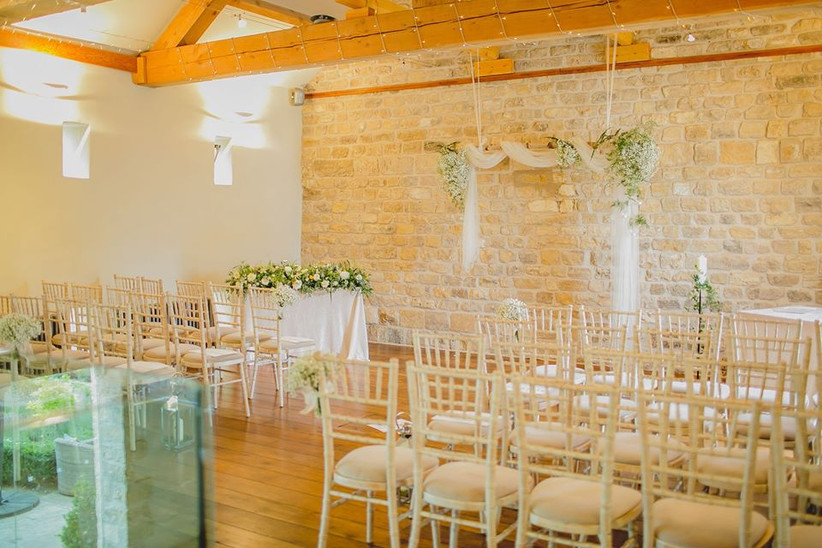 Fully licensed, you can say 'I do' underneath fairy-lit beams here before toasting your future and mingling with guests in the private courtyard. You can then head back into the freshly reorganised barn, or the marquee if you fancy a larger reception.
12. The Priests House - Skipton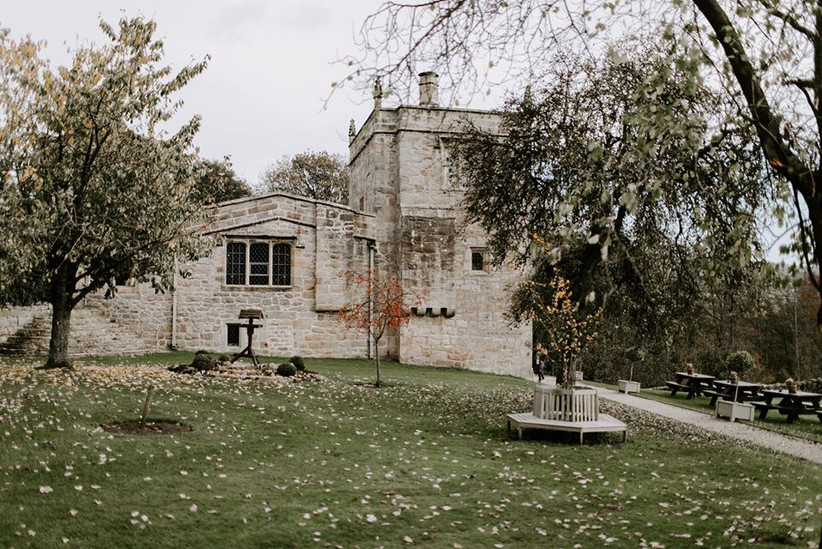 Sitting in the shadow of the impressive ruins of Barden Tower, The Priests House is a historic and unique Yorkshire wedding venue consisting of The Chapel and The House. The House is perfect for small wedding breakfasts of up to 32 guests while the atmospheric Chapel, situated underneath the house, can accommodate up to 77 for a sit-down meal and 90 for a ceremony.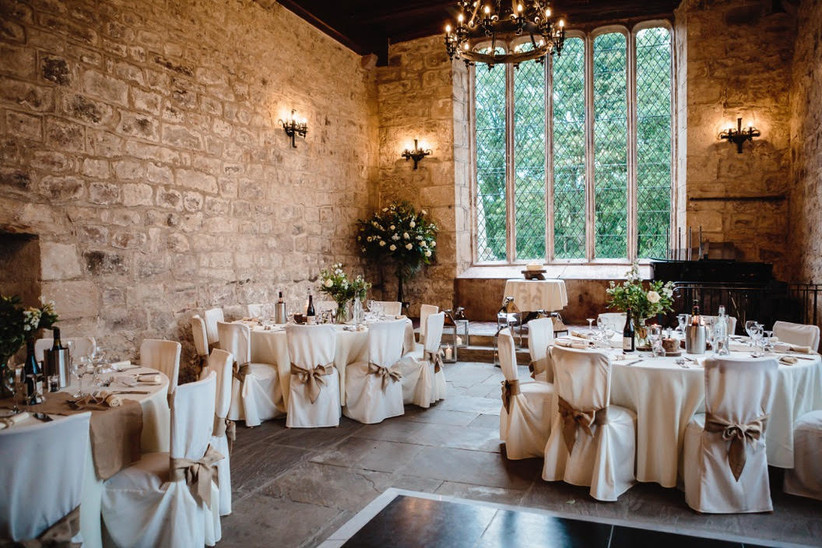 Whichever setting you choose for your ceremony and celebrations, you'll be the only wedding happening on-site that day, ensuring privacy and tranquillity. At the end of the day, up to 24 of you can kick back at The Barn at Barden, the beautiful, rustic accommodation on-site.
13. Runa Farm - Bowes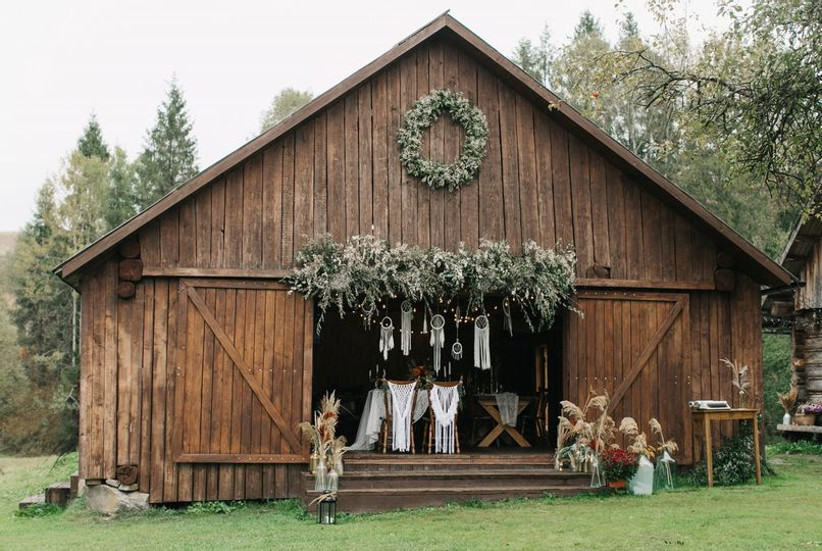 Runa Farm is brand new for 2020 and brought to you by the same amazing team behind Newton Hall and Le Petit Chateau. With an Ibizan edge running through the farm, you'll struggle to find anything similar in the area and with a laidback vibe, you can easily host a small, fuss-free wedding here.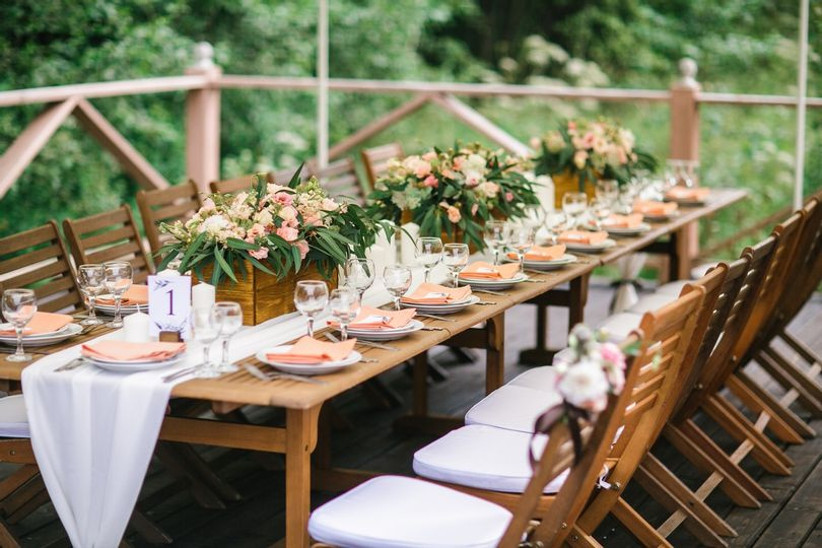 You can marry in the Runa Farm Chapel before enjoying a knees-up in the Old Barn or a relaxed picnic in the meadow, the space will be exclusively yours and it's totally up to you how you use it.
Now you've found your venue, you just need to decide on the styling! Check out these 45 Beautiful Tablescape Ideas.