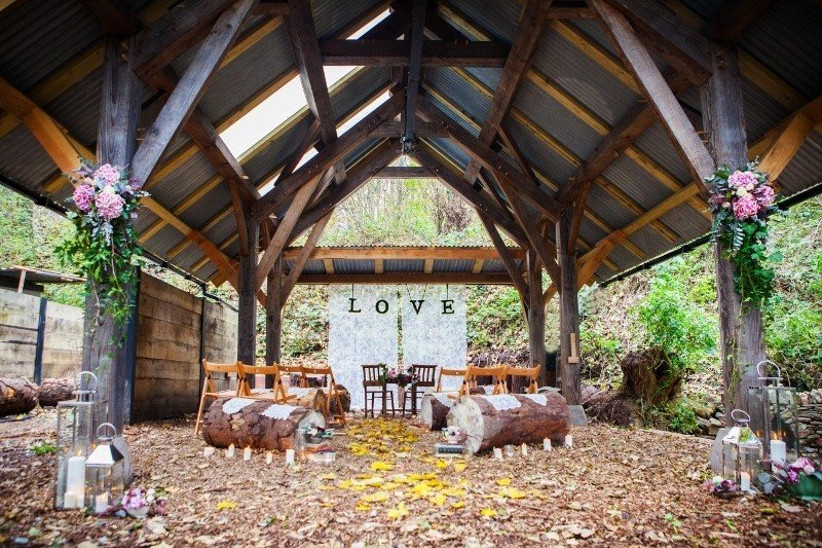 If you're looking for your dream wedding venue in the south west of England, then consider choosing the vibrant city of Bristol as the setting for your day. Nestled beside the River Avon, Bristol offers a stunning choice of picture perfect wedding venues for every kind of celebration. From rustic woodland settings to modern wedding venues like the city Zoo, we've rounded up 11 amazing Bristol wedding venues to help you in your search.
Berwick Lodge
Escape the hustle and bustle of the city and retreat to this magnificent country house for your wedding day. With plenty of stunning gardens and woodland in the surrounding area, you certainly won't be short of a picture opportunity at Berwick Lodge – plus it's just a few minutes from the motorway so it's easily accessible. If you and your partner are big foodies then you're in luck, as the award winning restaurant boasts delicious food to suit all tastes.
Highlight: To make the experience even more special, you and your guests can stay in the lodge's 14 luxurious bedrooms. Just look at the size of the bed!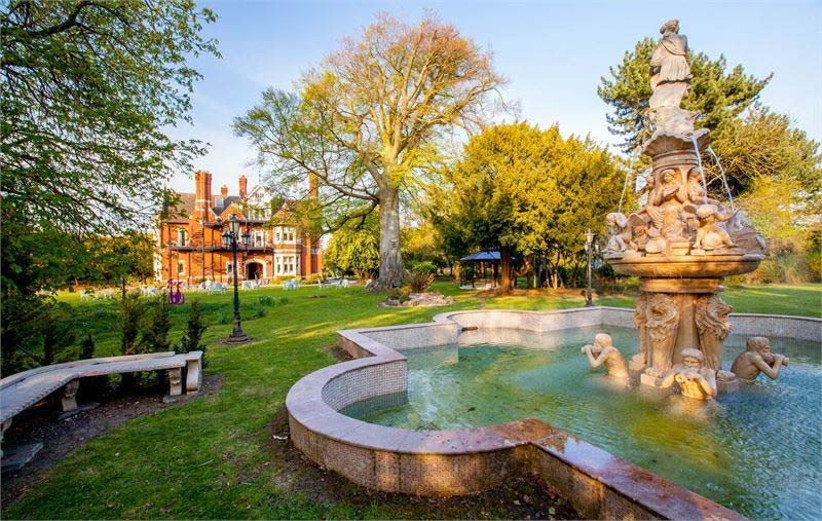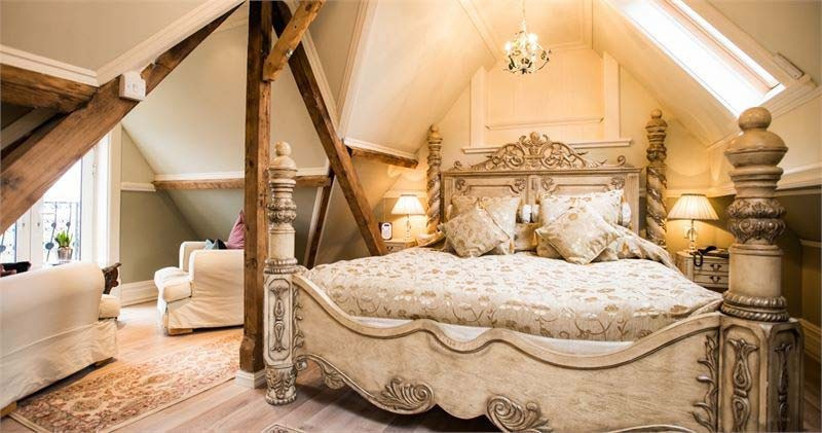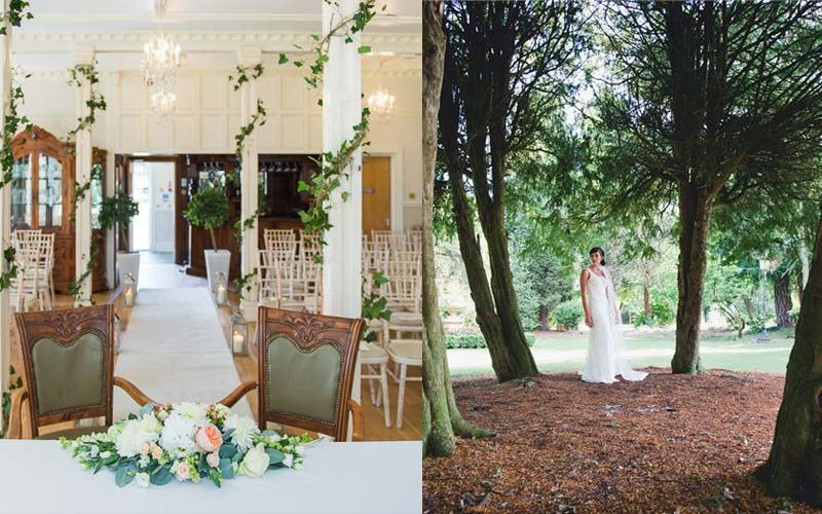 Image credit (bottom left): Delia McDonagh Photography
Visit Berwick Lodge's listing on Hitched.
Arnos Vale
If you're looking for a magical, rustic setting for your big day, then Arnos Vale would certainly hit the mark. This unique woodland wedding venue is located in the heart of Bristol and provides three dreamy spaces for weddings, both inside and outside. If you also want to say your 'I dos' here, then the Anglican Chapel is perfect with its neutral décor and grand double doors.
Highlight: If the weather is on your side, you can celebrate a gorgeous woodland wedding at the Underwood Centre. You can even have a twilight wedding here, complete with fairy lights and a choice of three rustic menus.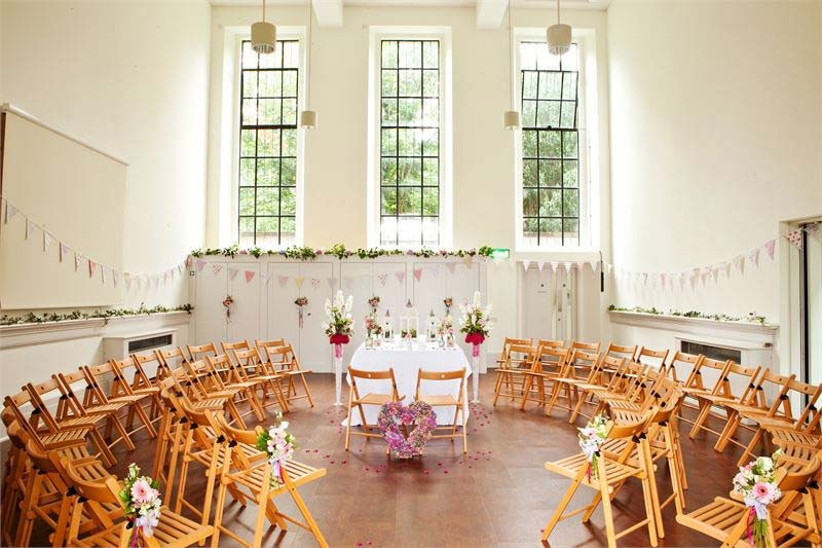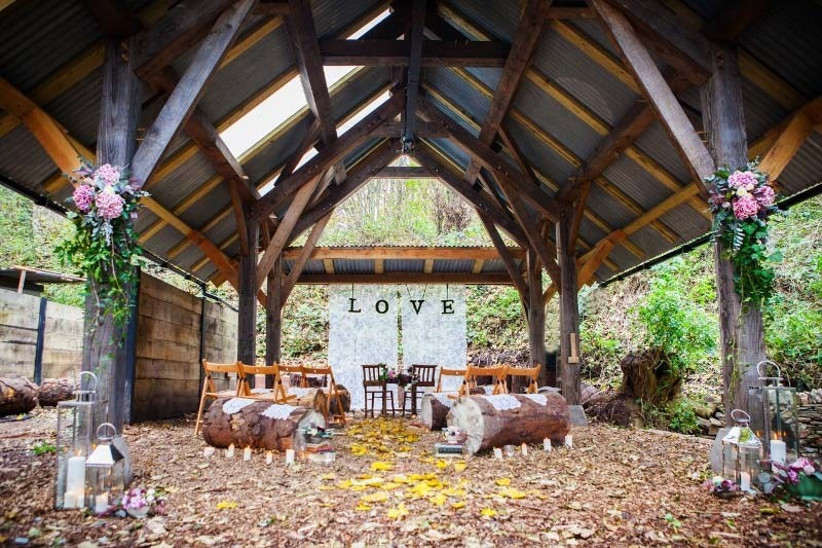 Visit Arnos Vale's listing on Hitched.
The Bristol Hotel
Modern hotel wedding venues don't get more stylish than The Bristol Hotel on Prince Street. Located by the harbour, this hidden gem offers all the luxury you deserve on a day as special as your wedding, yet at an affordable price that won't break the budget. The hotel can accommodate every part of your day, from a romantic ceremony to a delicious range of food options. There's even a whopping 187 comfy bedrooms so you and your party need not venture anywhere else.
Highlight: Couples who are planning a retro themed day will be delighted to hear that there's an afternoon tea option for your wedding breakfast – complete with vintage inspired wedding décor and crockery.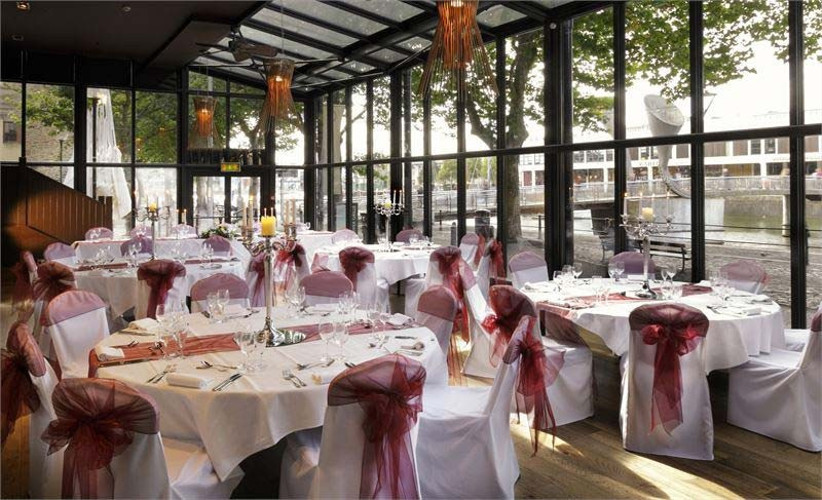 Visit The Bristol Hotel's listing on Hitched.
Kendleshire
If you're looking for Bristol wedding venues that have a great track record for hosting elegant celebrations, then Kendleshire could be your perfect match. Between them the team have decades of experience in planning weddings – which is certainly reassuring for any bride! The championship golf course provides the picture perfect backdrop to the venue and you can also tie the knot here in one of the stunning rooms.
Highlight: Post ceremony drinks and canapes can be enjoyed in the Garden Room or the Weddings Garden, which are both perfect for mingling and photos.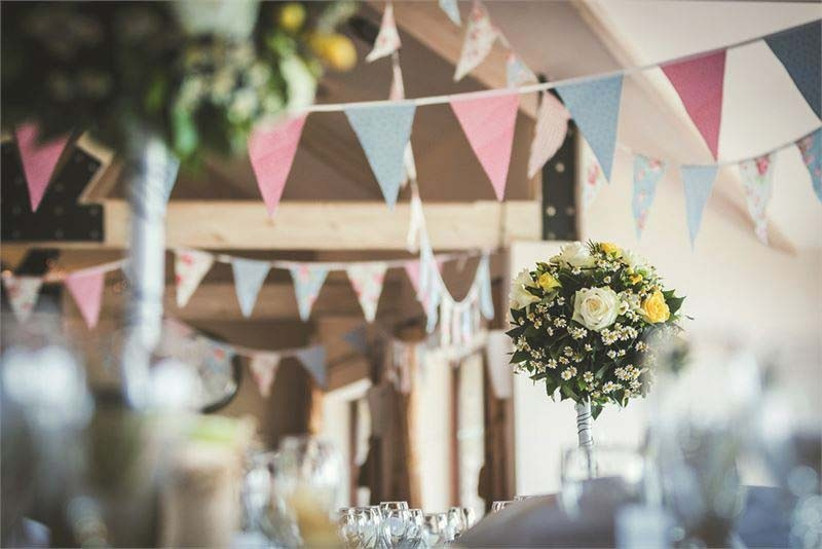 Visit Kendleshire's listing on Hitched.
The Avon Gorge Hotel
If a great view is important to you when selecting a venue, then The Avon Gorge Hotel firmly ticks this box thanks to its unparalleled, panoramic views. Despite being nestled in the heart of a cosy village, the hotel is within walking distance of the city centre. As you plan your day, a wedding co-ordinator will be on hand to help you along the way, from planning the ceremony to choosing a bespoke wedding breakfast. When the day draws to a close, there's even a luxurious wedding suite for you and your partner.
Highlight: The terrace offers fabulous views and you can even party the night away here with a BBQ and a live band.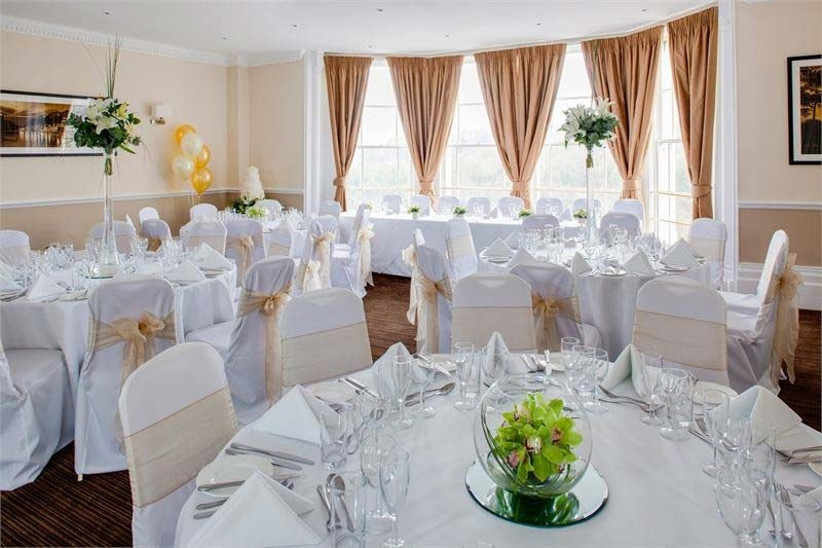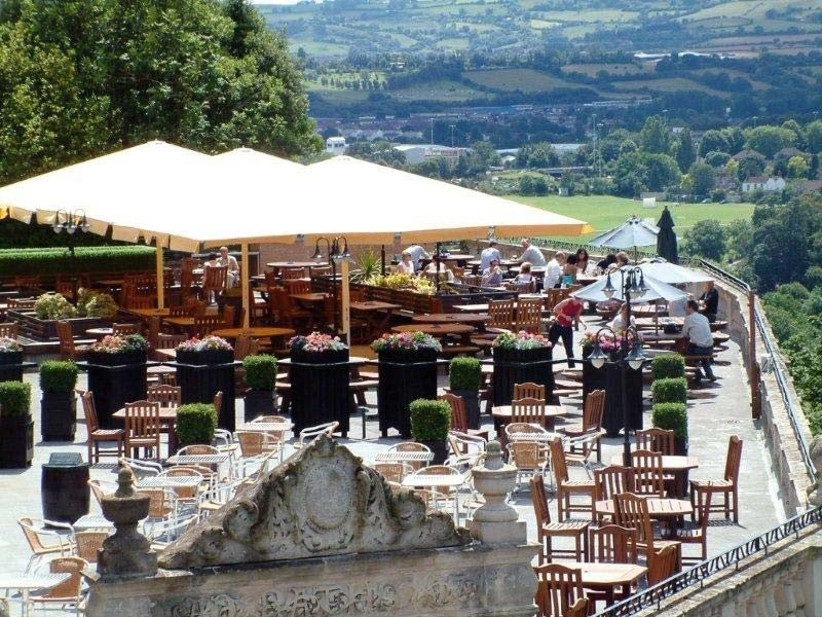 Visit The Avon George Hotel's listing on Hitched.
The Clifton Pavilion at Bristol Zoo Gardens
Animal lovers simply must consider Bristol Zoo Gardens as the location for their wedding! The 1920s style Clifton Pavilion is elegantly decorated with high ceilings, sparkling chandeliers and wonderful views from each of its rooms. 120 guests can be accommodated for the ceremony and the reception so this allows you a lot of free reign with your guest list. If the idea of getting married at a zoo sounds like a dream come true, then check out the London Zoo in our edit of unusual wedding venues in London.
Highlight: To wow your guests even further, you can even hire one of the animal houses for your drinks reception.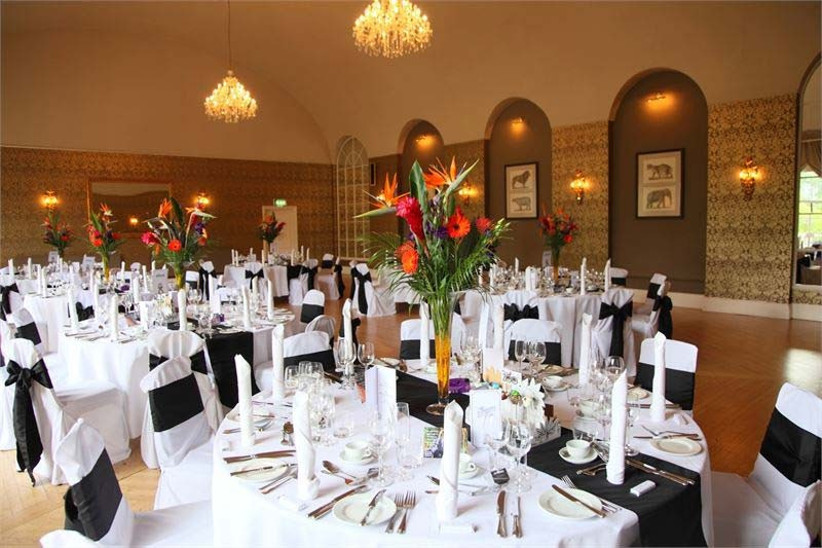 Image credit: Photodabek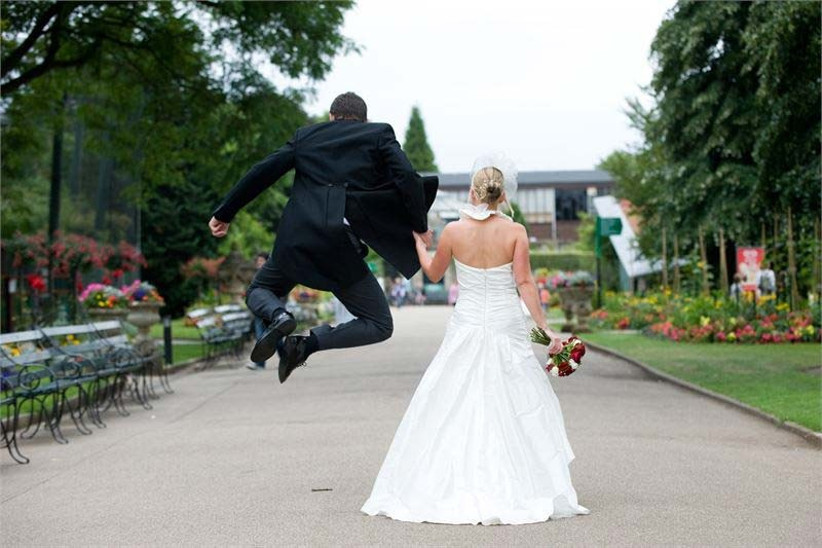 Image credit: Lee Hatherall Photography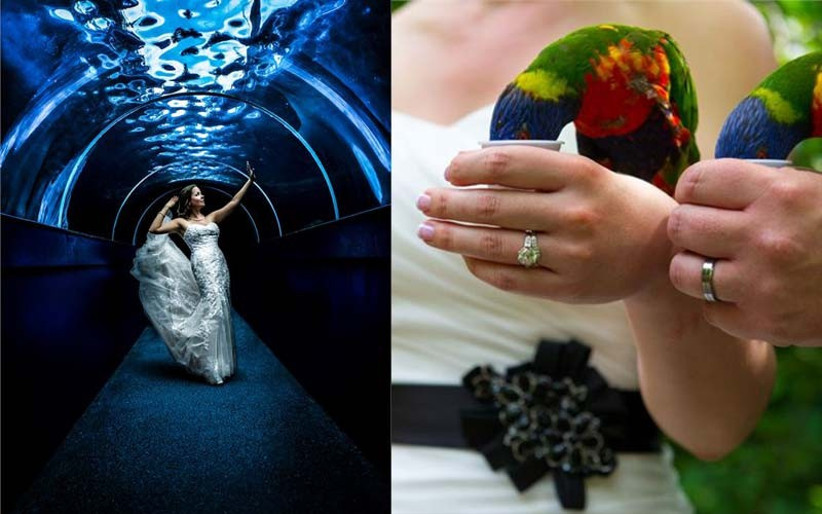 Image credit (left to right): Capture CS Photography & Shutter Bliss Photography
Visit The Clifton Pavilion at Bristol Zoo Gardens' listing on Hitched.
M Shed
Couples looking for a modern and unique wedding venue in Bristol will love M Shed. This unusual venue is fully flexible and adaptive to suit the needs of each couple. It's situated by the harbour and offers panoramic views of the Bristol skyline – complete with a private rooftop terrace to enjoy the sights in spectacular style. Want to make the most unforgettable entrance ever? You can even choose to arrive by crane, boat or steam train.
Highlight: On the day, your party will have access to the Bristol galleries during the opening hours for a very special private viewing.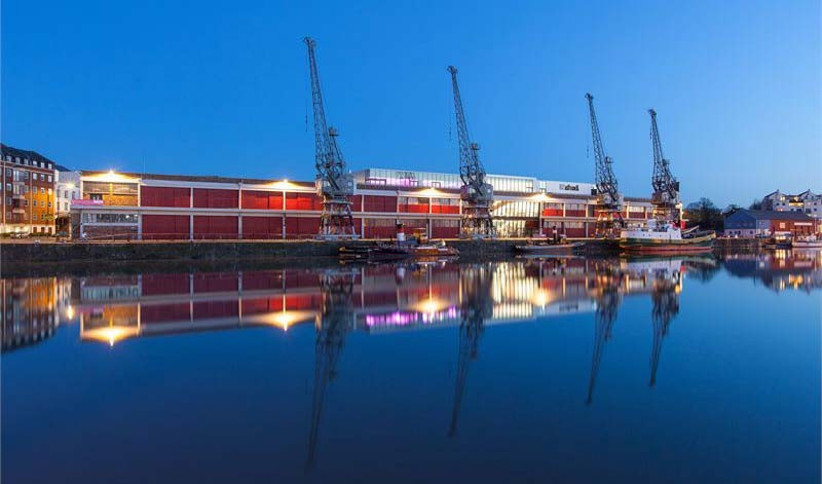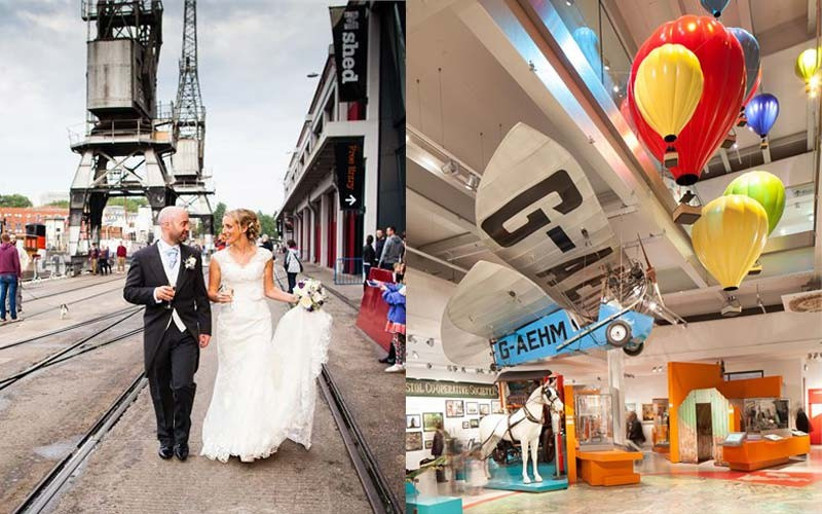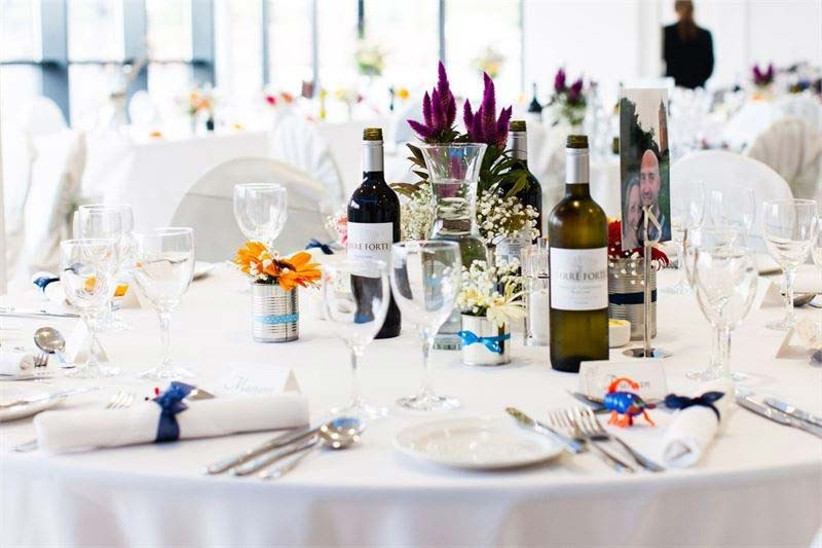 Visit M Shed's listing on Hitched.
Brunel's SS Great Britain
Who says you have to get married on land? The spectacular Brunel's SS Great Britain is docked in Bristol harbour and is now available for use by wedding parties. You and your guests would have exclusive access to this floating venue, so you can feel free to explore each of its historic rooms. There are three spaces available for the key parts of your day – the Promenade Deck for intimate wedding ceremonies, the elegant Dining Saloon for your wedding breakfast and the Hayward Saloon for the evening party.
Highlight: You can mingle with your guests and sip champagne on the impressive top deck of the ship whilst getting your photographer to snap some amazing pictures.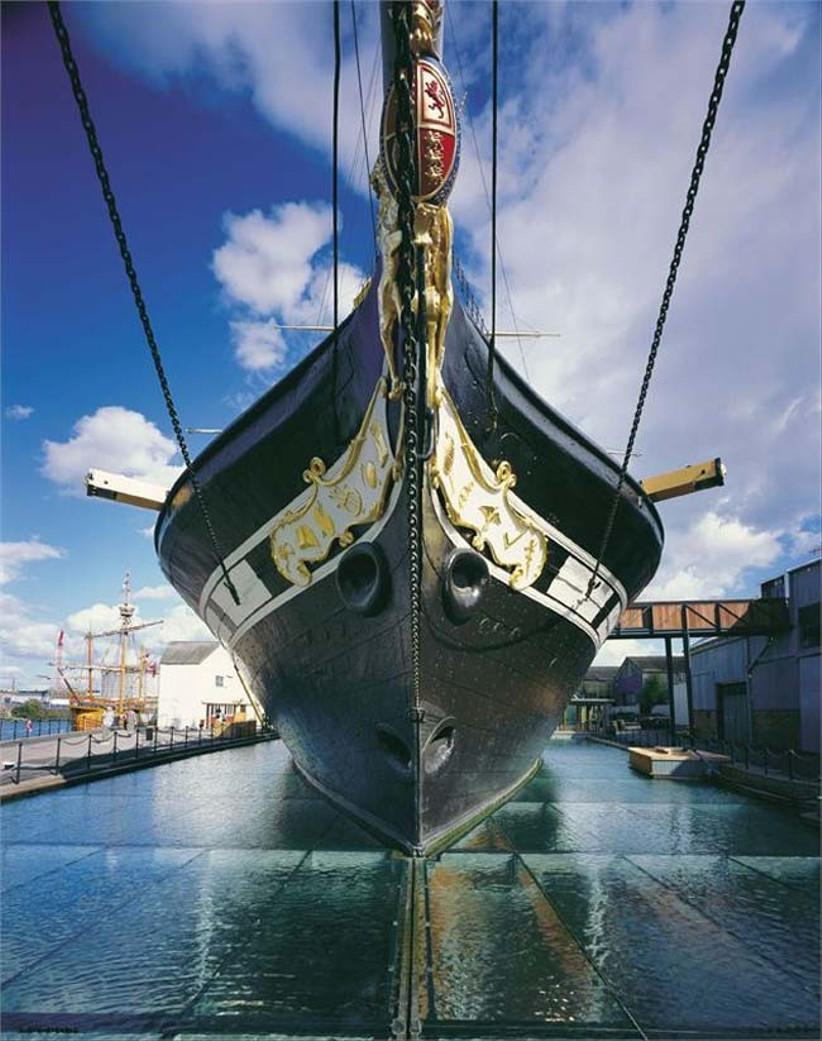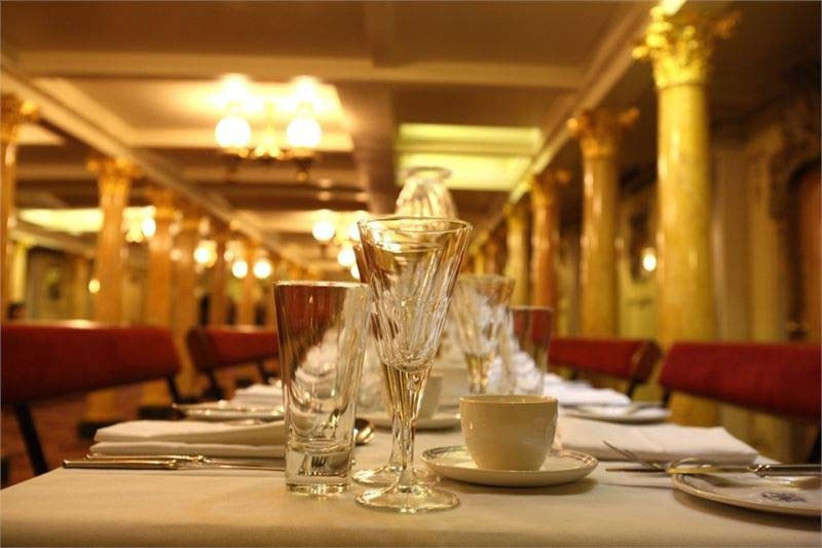 Visit the Brunel's SS Great Britain listing on Hitched.
Bristol Museum and Art Gallery
This arty venue is one of Bristol's best known landmarks. You'll be impressed from the get-go when you see the exterior of this grand Edwardian-Baroque building. Just imagine the atmosphere when you and your guests are seated for the wedding breakfast – you'll be surrounded by glass vaulted ceilings, impressive balconies and sweeping staircases, all of which are steeped in history. If you need a wedding venue with a large capacity then fear not, as the museum can accommodate up to a whopping 600 guests – party on!
Highlight: Don't forget to arrange a private evening viewing of the exhibition galleries while you're there.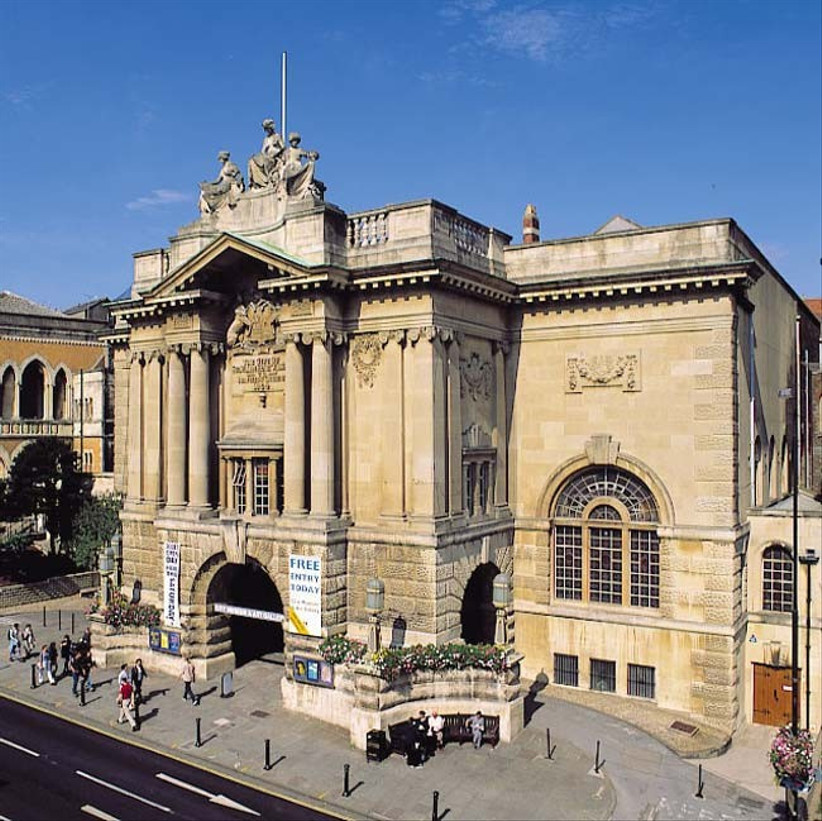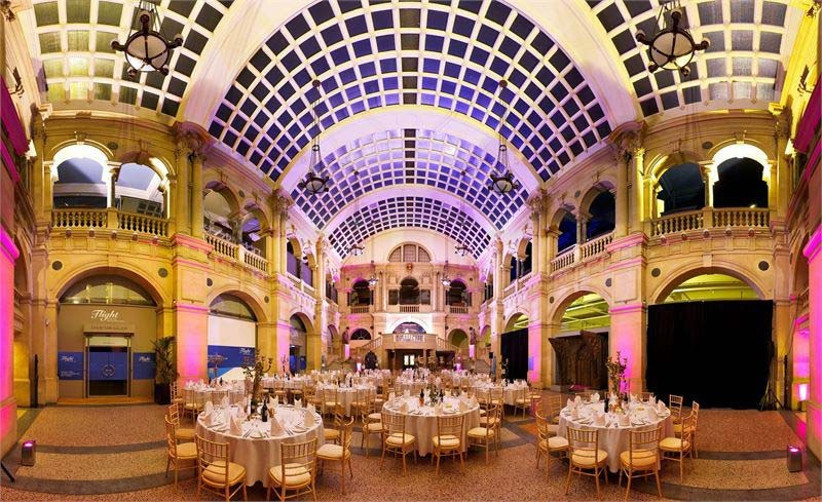 Visit the Bristol Museum and Art Gallery listing on Hitched.
Aldwick Court Farm and Vineyard
To take a step back and slow down from the buzz of the city, consider tying the knot at the beautiful Aldwick Court Farm and Vineyard. This English vineyard is a rustic wedding venue on the edge of Bristol that provides two impressive stone barns for wedding parties. The spacious New Barn offers exposed timber beams and lovely views of the surrounding land, whilst The Old Barn is a romantic and unique setting for saying your vows.
Highlight: Couples who are partial to a glass of wine will be pleased to know that the vineyard supplies wine using grapes that are grown on-site.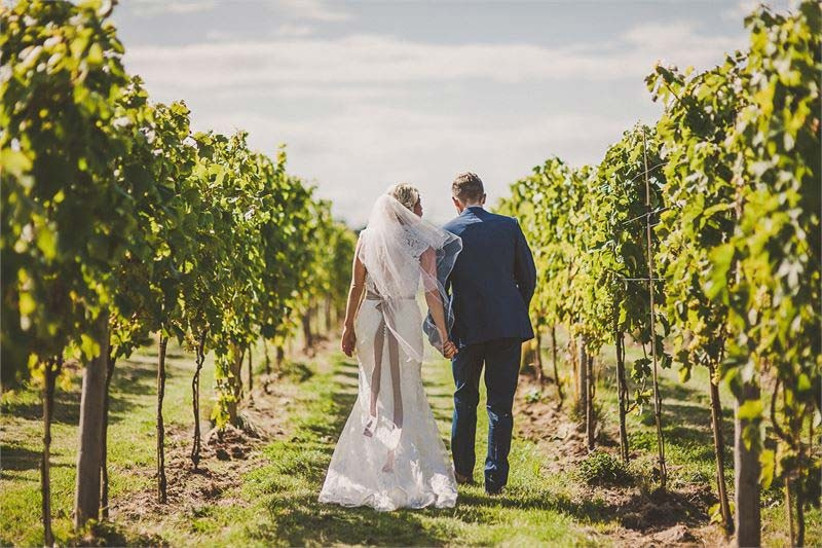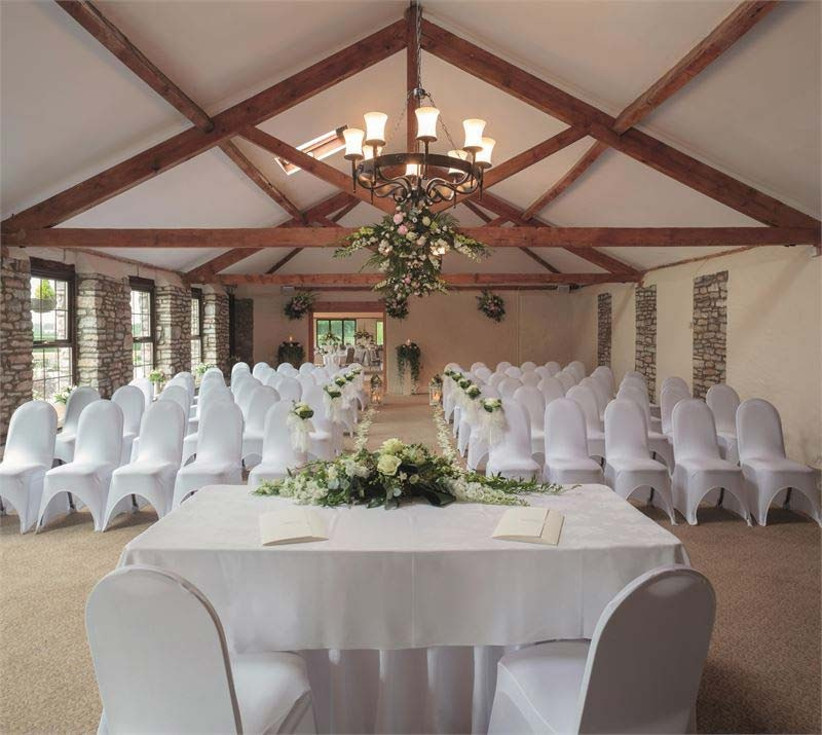 Visit the Aldwick Court Farm and Vineyard listing on Hitched.
Arnos Manor
This 18th century hotel is full of charm and character. Renowned as one of the best Bristol wedding venues, Arnos Manor still retains many of its original features and provides a selection of beautiful suites for wedding parties. This is also a wedding venue with a chapel – you can say your 'I dos' in a historic space that was built in the 1700s.
Highlight: The glass-roofed restaurant is a beautifully light and airy space to enjoy a delicious wedding breakfast.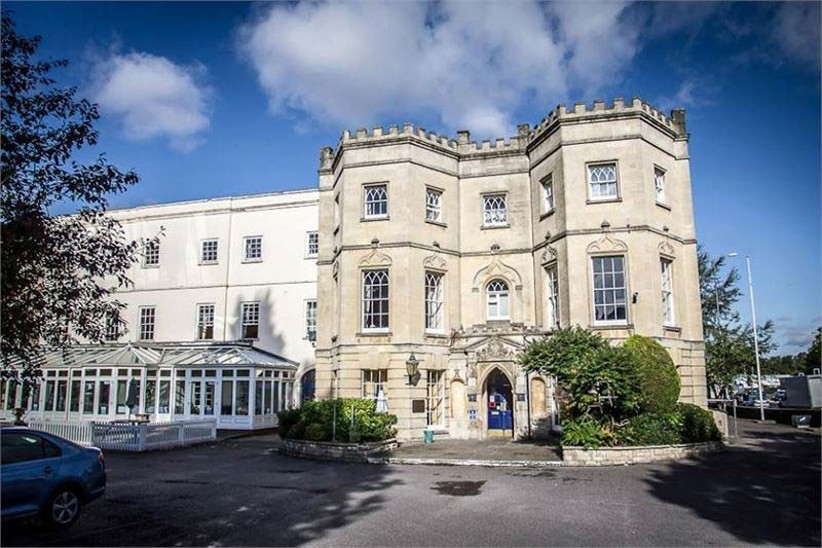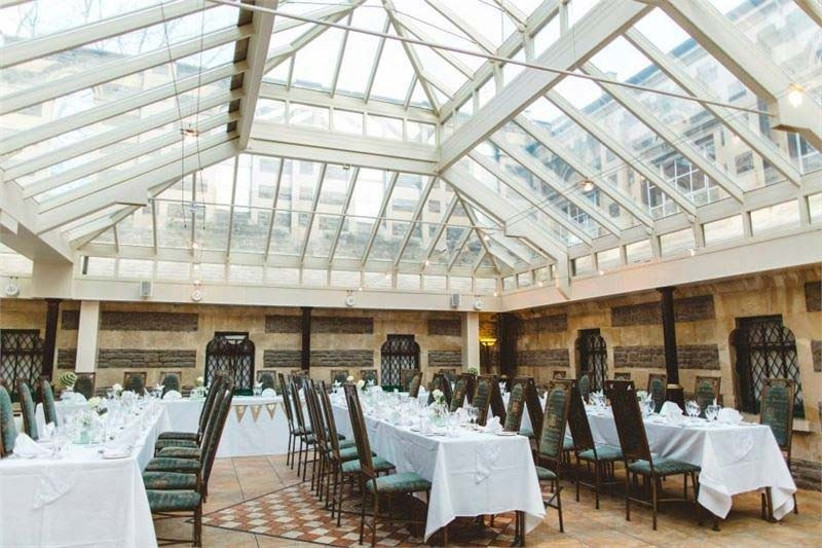 Visit the Arnos Manor listing on Hitched.
To browse more amazing locations like these, take a look at our venues page for more Bristol wedding venues.
Before you make a decision about your venue, don't forget to check out our planning section for what to consider when choosing a wedding venue.