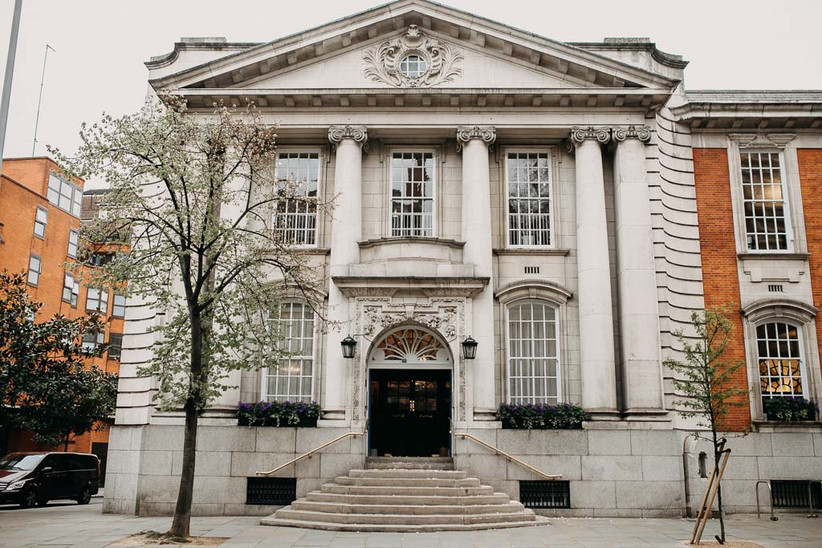 There's a common misconception that registry offices are always plain spaces. While the idea is rooted in fact - many are functional rather than fabulous - you can also find some hidden gems. And that's particularly true in London, where the best registry offices really are worth adding to your viewing list.
From historical splendour to pared-back elegance, there are some beautiful options for your wedding in the capital. We've made sure to choose the London registry offices that are as beautiful outside as inside - after all, you'll want a gorgeous backdrop for those newlywed photos! Some even have outdoor space as an extra bonus.
Once you've found your ideal ceremony space, you'll be spoilt for choice when it comes to London wedding venues for your reception. Just make sure you pick somewhere that isn't too far for guests to travel - or, of course, you could always hire an iconic red bus to get them there in real city style.
READ MORE
1. Hackney Town Hall, East London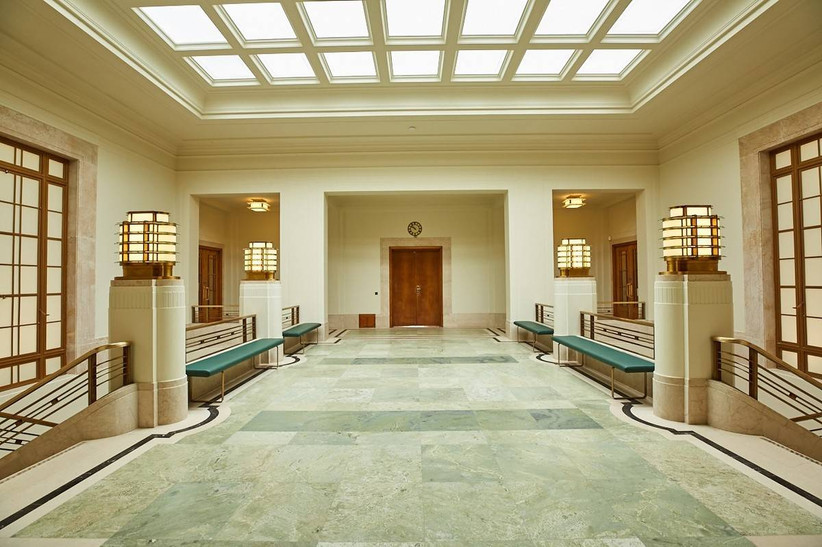 Hackney Town Hall is a design-lovers' paradise - the Art Deco building has been beautifully refurbished to really show off the period features and soaring architecture. There are five different spaces to suit all different sizes of guest list, from the atmospheric wood-panelled Council Chamber to the elegant Assembly Hall. But the beauty of the spaces isn't the only reason we love it.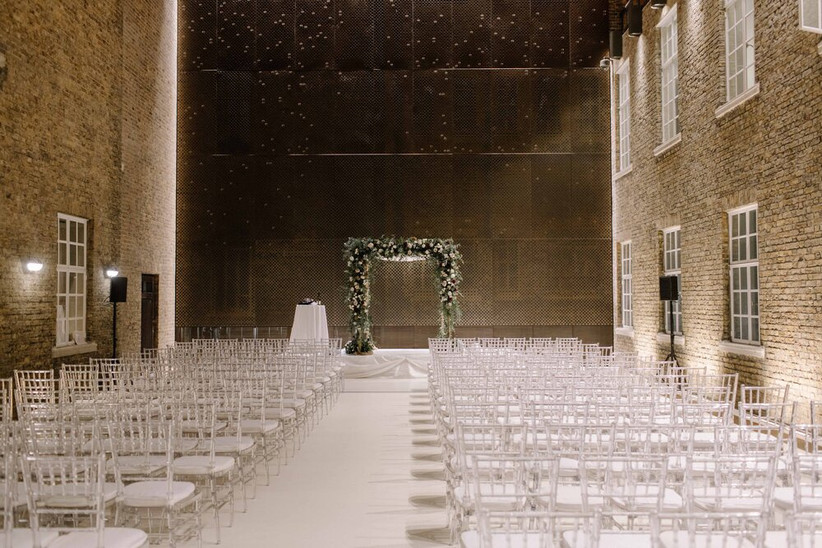 Unlike with many other London registry offices, you can have your reception at Hackney Town Hall, too, which means no worrying about shuttling your guests around the capital after the ceremony. This venue has a late licence, and can give you a list of some of the best suppliers in town - that's the easy way to plan!
2. Chelsea Old Town Hall, South West London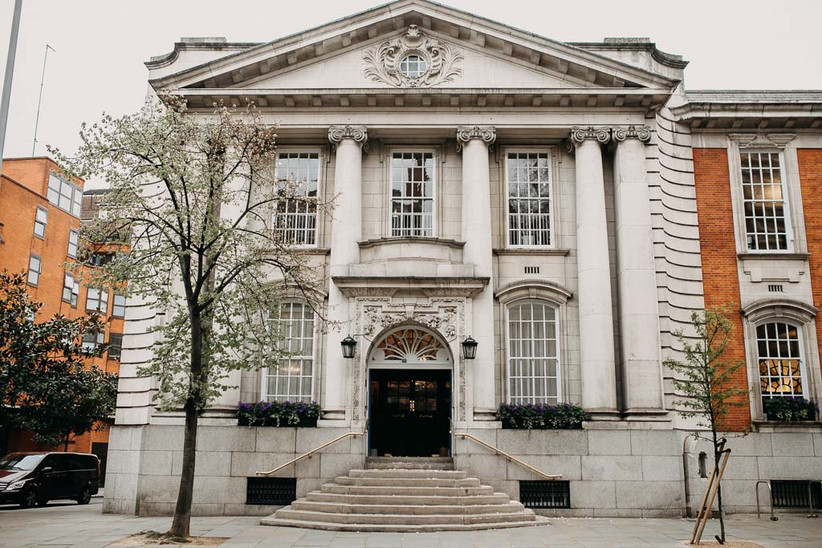 Chelsea Old Town Hall is such a glamorous place for a wedding. For starters, there's the location - right in the heart of Chelsea on the iconic King's Road, with South Kensington and Sloane Square within easy reach. Then, of course, there's the building itself, a Grade II-listed marvel that would be the backdrop to some stunning wedding photos.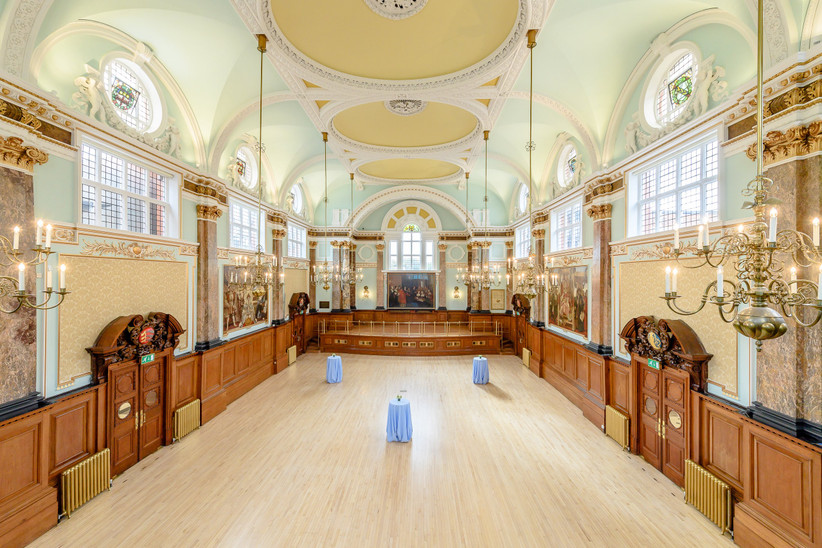 Inside, you'll find four spaces that can be adapted to suit your wedding style, and you can have your reception in the Main Hall.
3. Enfield Registry Office, North London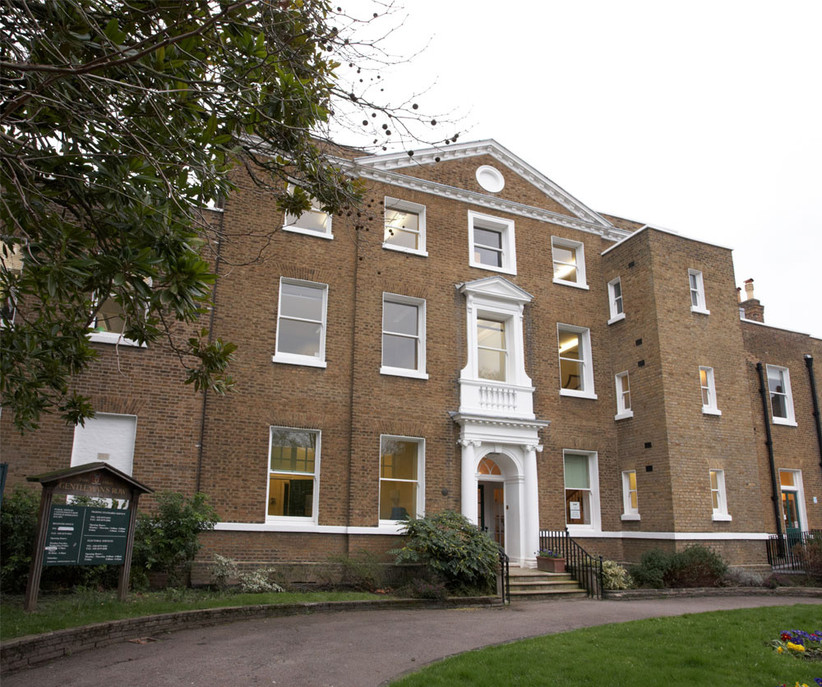 If you're planning a small wedding ceremony, Enfield Registry Office could be just the place. Housed in a Georgian building, the wedding space is the elegant Admiral's Suite, which holds up to 40 guests.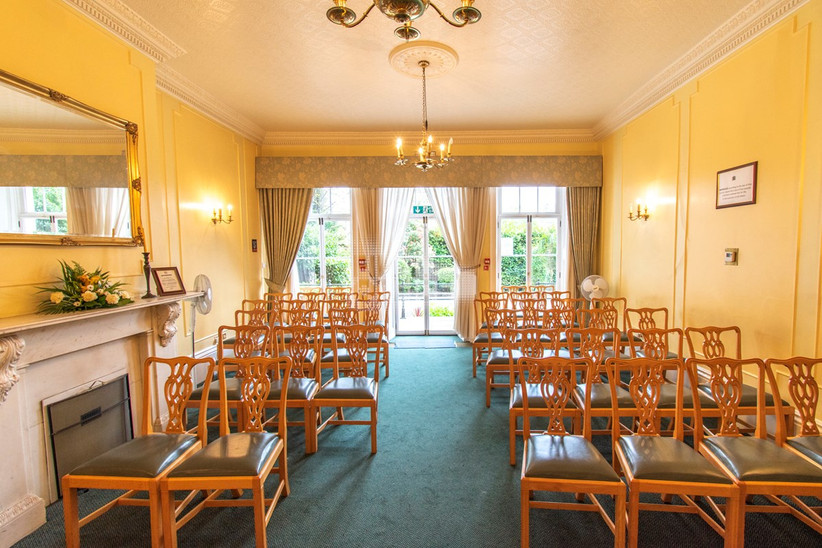 The building overlooks the picturesque New River, which would be a charming setting for wedding photos. Mondays to Wednesdays are for simple wedding ceremonies; on Fridays and Saturdays the venue offers a longer version with readings and your choice of music.
READ MORE: 29 of the Best Small Wedding Venues in London
4. Woolwich Town Hall, South East London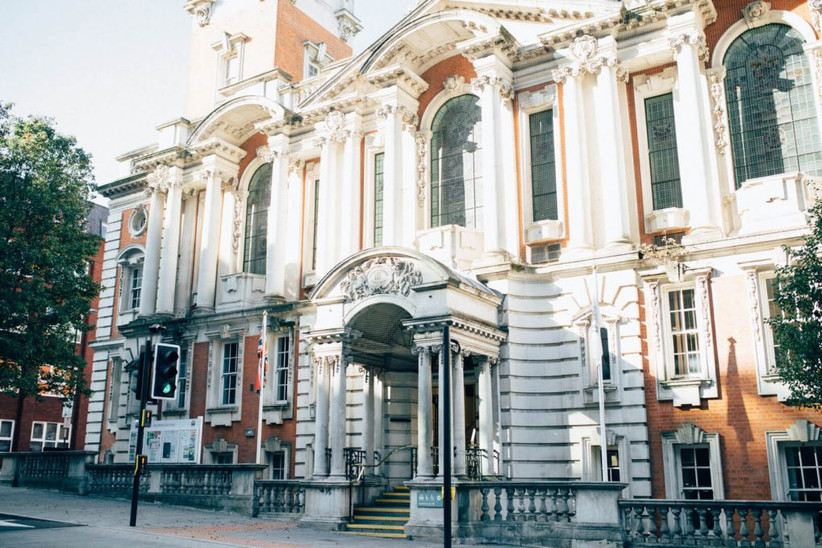 Home to Greenwich Registry Office, Woolwich Town Hall is an atmospheric option for a civil ceremony or partnership. You have a choice of three spaces. If you're having an intimate elopement, the registry office itself hosts weddings for the couple and two witnesses only. For something a little larger, there's the Edwardian Room, for up to 36 guests. Imagining something bigger?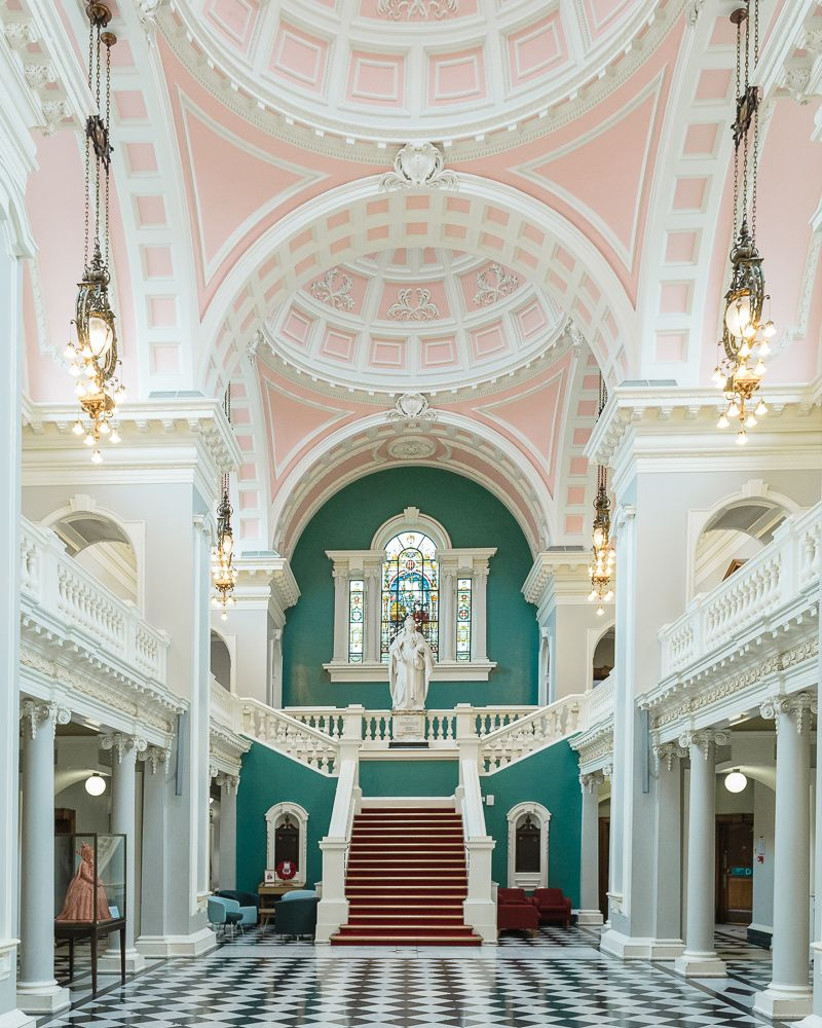 The sumptuous Victoria Hall can fit up to 130 guests and is exclusively yours for two hours.
5. Old Marylebone Town Hall, Central London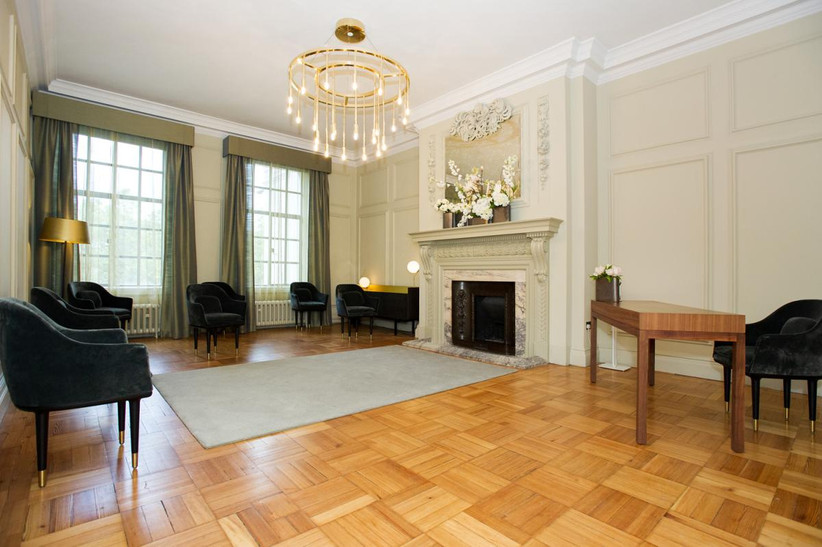 If you want to get married in Westminster, the council's Old Marylebone Town Hall is one of the most sought-after spots. There are 7 rooms to choose from, all named after different places in London and all utterly inviting.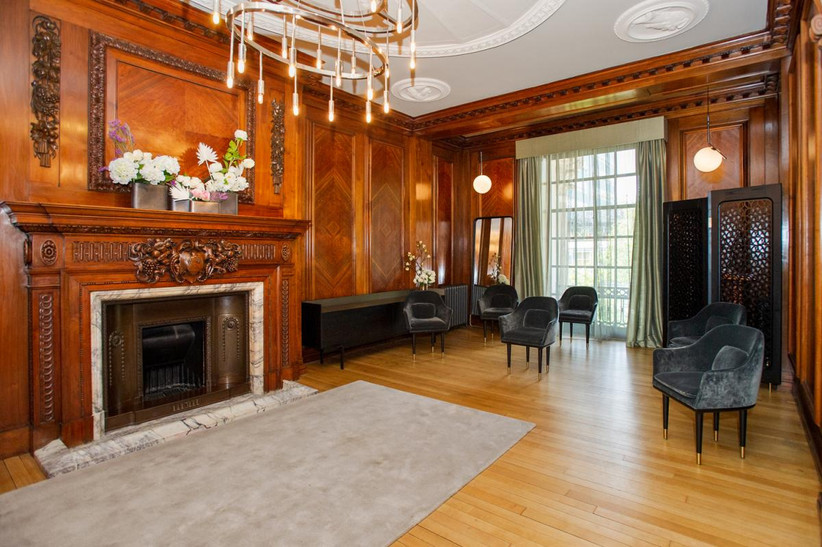 The venue doesn't host receptions, but you can have a 'first toast' after the ceremony for an extra fee, and it's sometimes also possible to book a slightly longer slot for a drinks-only reception. The best bit? You can have your pooch there because Marylebone Town Hall is dog-friendly! Start planning their wedding outfit now.
6. Mayfair Library, Central London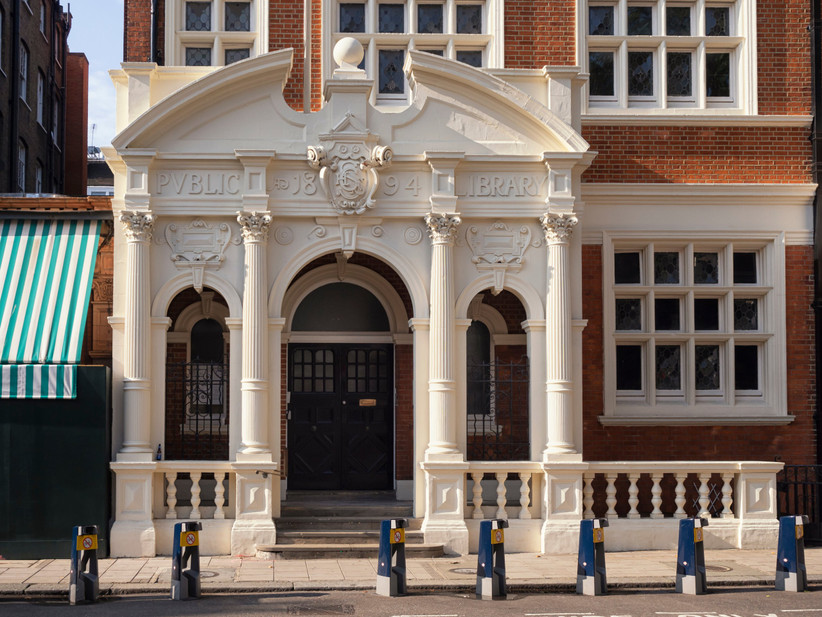 Mayfair Library is Westminster Council's other wedding venue - and what a venue it is. The Marylebone Room is the perfect spot for an intimate wedding, particularly if you're book-lovers, as it's decorated with antique books. That space can take up to 22 guests.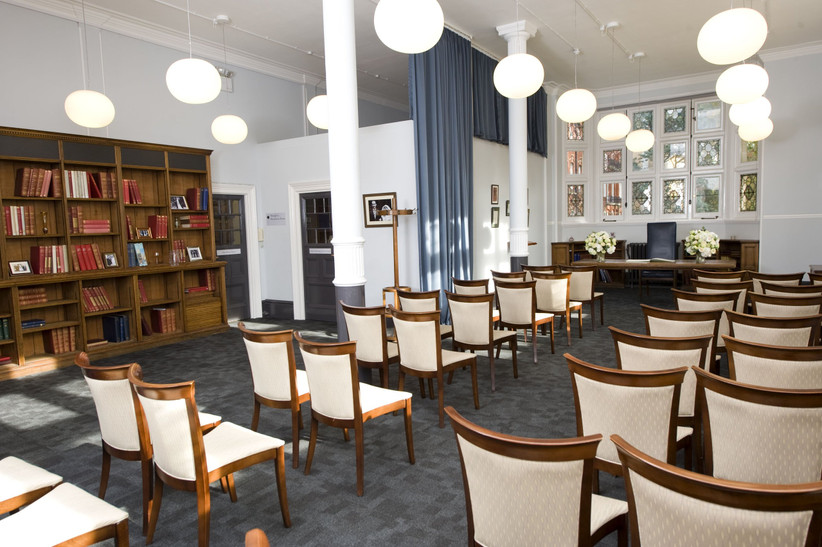 For a larger ceremony, check out The Mayfair Room, which has a beautiful aisle and can seat up to 38 guests.
READ MORE: Library Wedding Venues for Literature Lovers
7. Tavistock House, Central London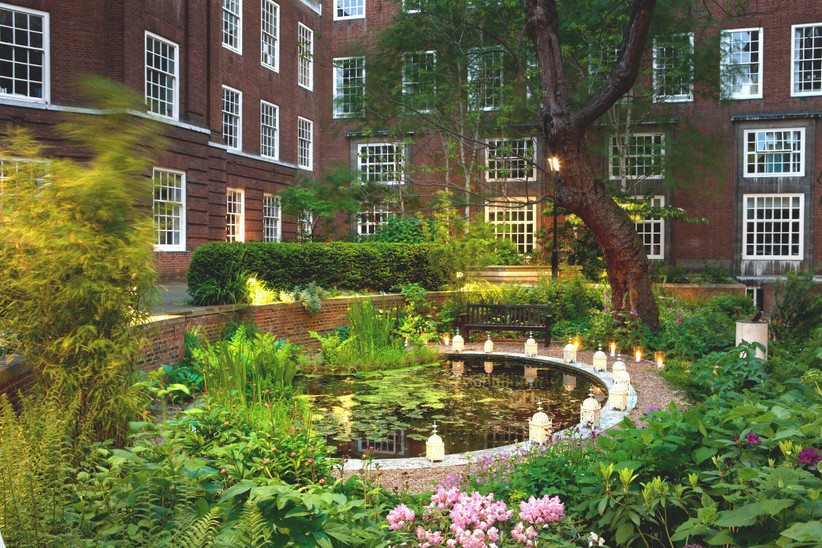 While Camden Town Hall is closed for refurbishment, weddings are taking place at Tavistock House in Kings Cross. That's no bad thing. Transport links are excellent, and there are some fantastic pubs and restaurants in the area for your reception. What's more, it's next to Tavistock Square Gardens, which would be a delightful setting for your wedding photos.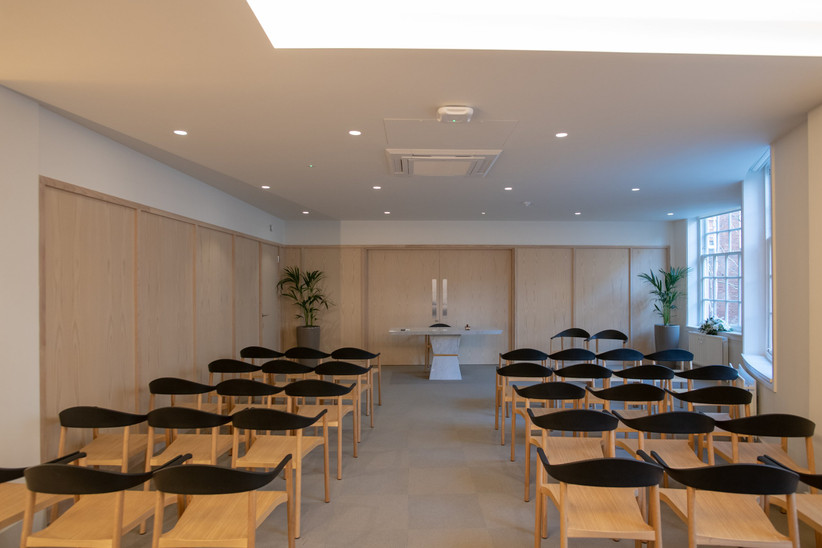 The ceremony rooms are clean and contemporary, yet still feel inviting, with spaces to suit 4-40 guests.
8. Lambeth Town Hall, South London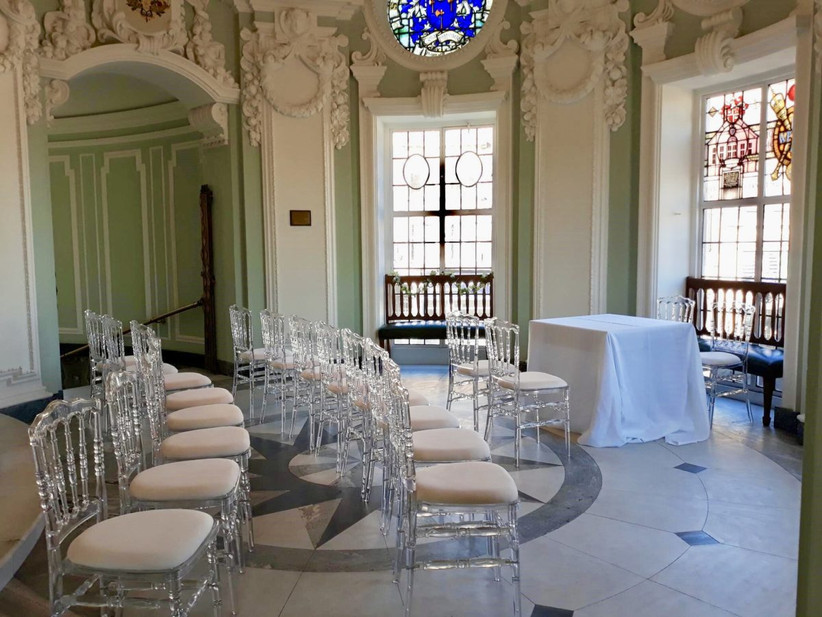 Lambeth Town Hall is a richly atmospheric historic venue, with period features aplenty and bags of charm. There are 7 spaces to suit a range of wedding styles, from the contemporary-chic Ceremony Suite to the amazing Council Chamber and the sumptuous Circular Hall.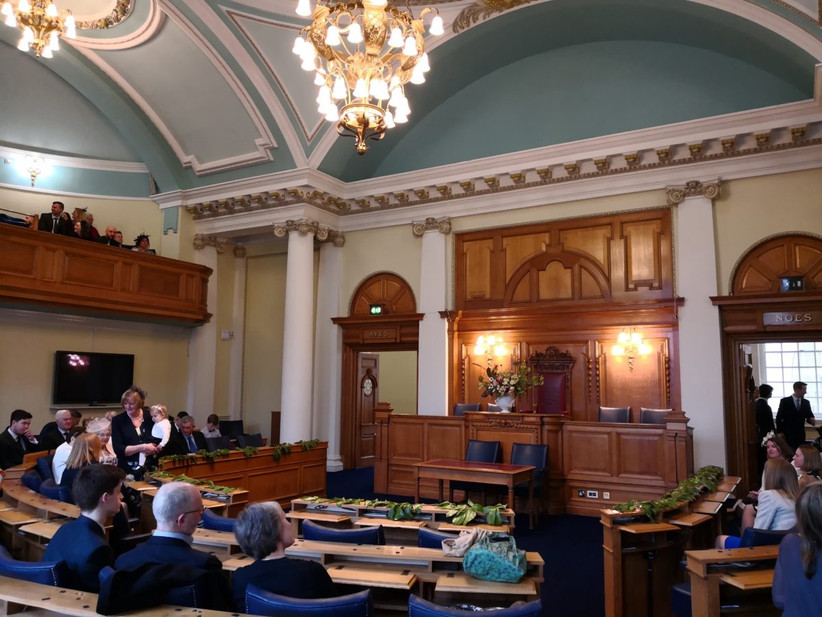 You can host reception here, too, and there's even a courtyard you can hire for outdoor receptions, from drinks and canapés to sit-down dinners.
9. Stoke Newington Town Hall, North-West London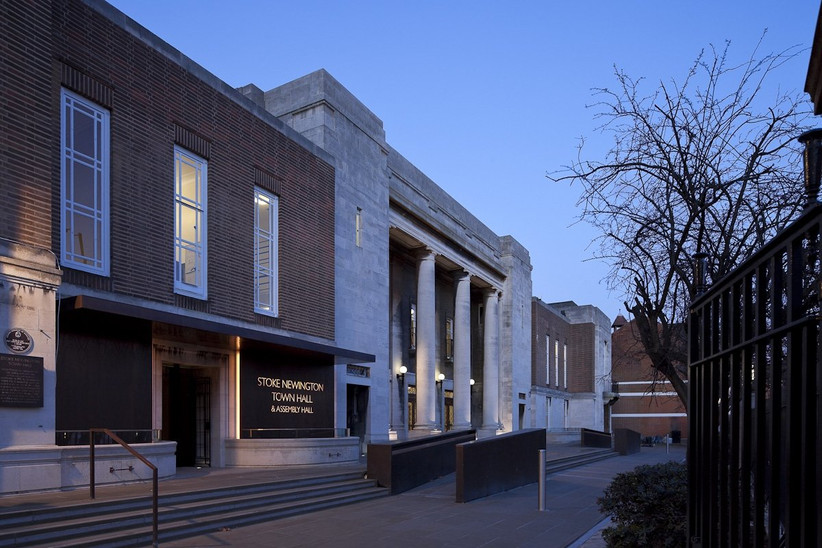 Stoke Newington Town Hall is an architectural gem - and it's as bewitching inside as out. Think Art Deco features and spacious rooms, including a walnut-panelled Council Chamber.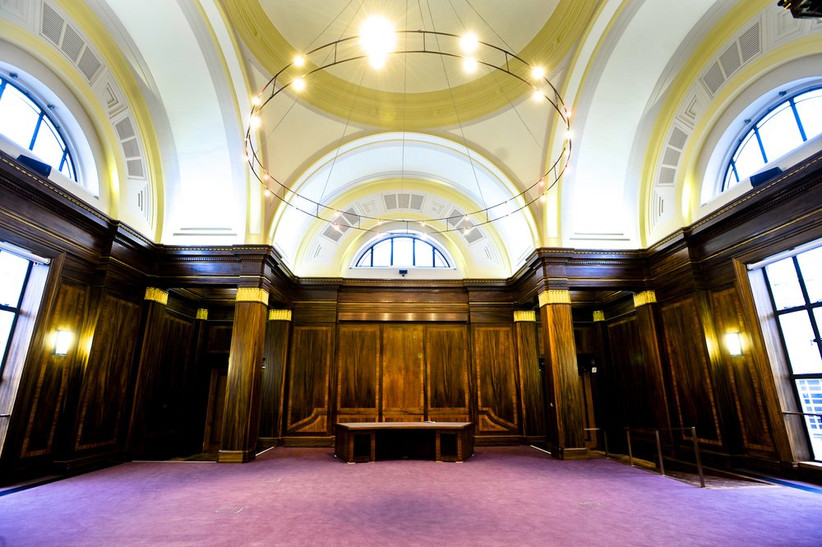 Looking for a reception space for a larger guest list? After the ceremony, the Assembly Room can hold up to 550 seated, and it has a wonderful maple dance floor. There's an in-house wedding co-ordinator to help you pull everything together.
READ MORE: What Is Classed as a Small, Medium and Large Wedding?
10. Orleans House Gallery, South-West London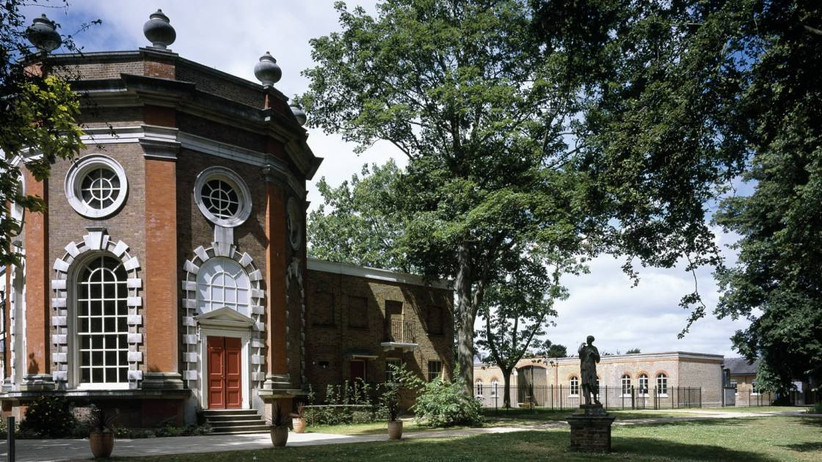 Owned by Richmond-Upon-Thames, Orleans House Gallery is an enchanting ceremony venue, surrounded by woodland and overlooking the Thames. There are good transport links, and yet it manages to feel perfectly secluded.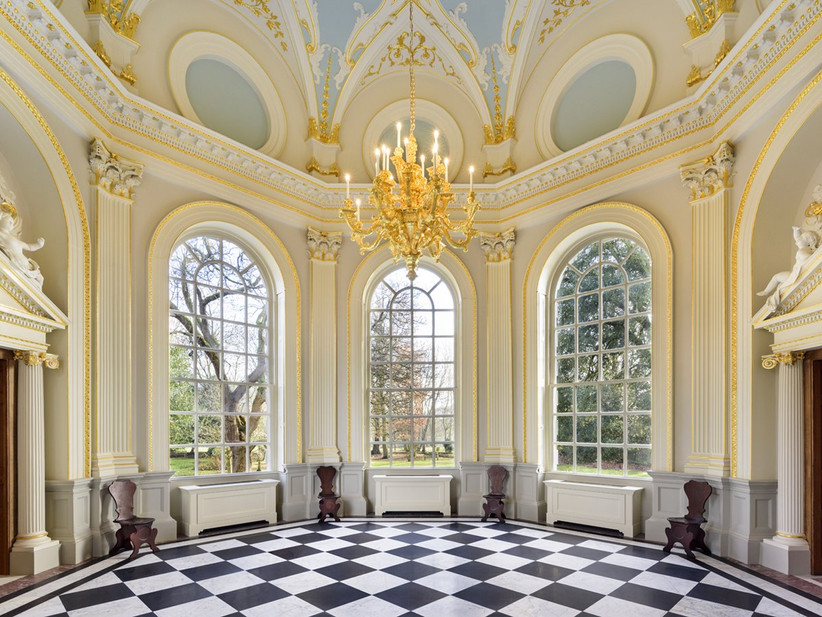 Ceremonies take place in the Baroque Octagon Room, a light-filled space that can hold up to 60. There are some lovely options for receptions in the area, and before you head off, you can organise drinks and canapés in the grounds.
11. Islington Town Hall, North-East London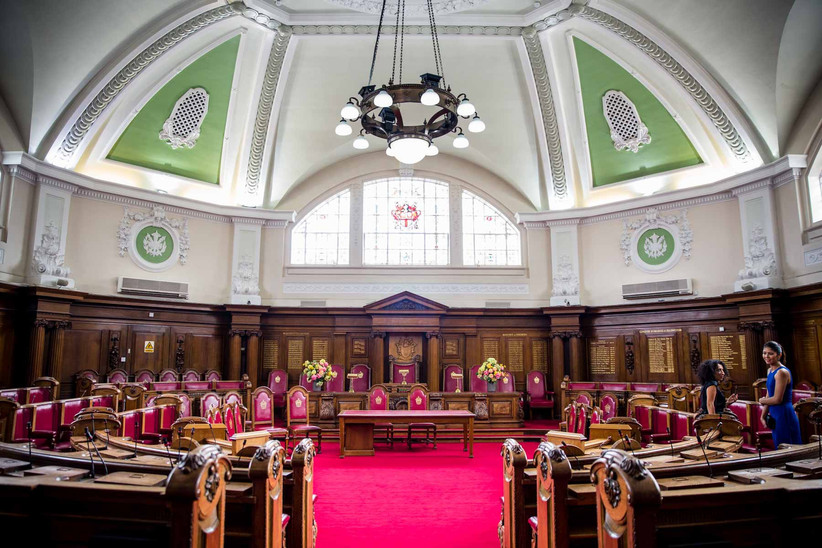 Islington Town Hall has three gorgeous ceremony rooms, but we have to admit that our favourite is the grand Council Chamber. Accessed from the venue's grand marble staircase, the space works as well for smaller guest lists as for large - the maximum is 100 in the main room and 60 on the balcony.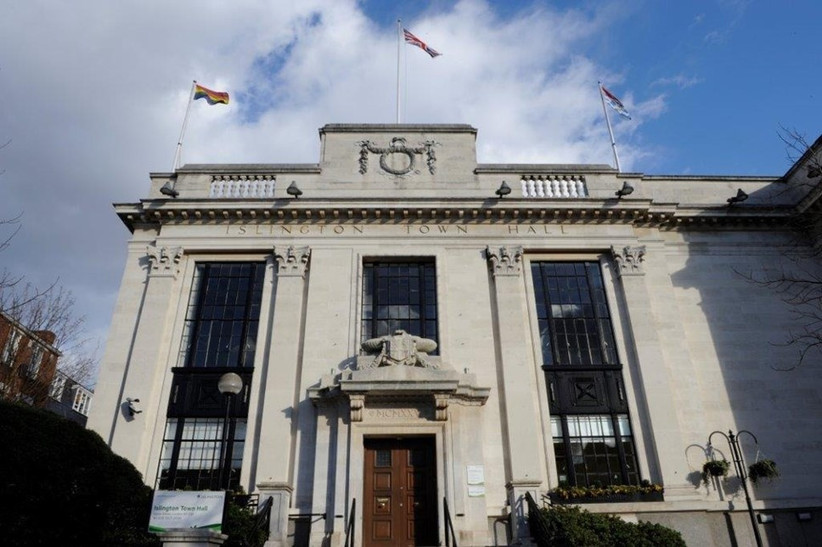 The location is spot-on, too, right on Upper Street. There are plenty of venues within easy reach for your reception, from cosy Clerkenwell pubs to cool Hackney warehouses.
12. Morden Park House, South London
Want to have a country-house-style wedding in the capital? Check out Morden Park Hall, a Grade II-listed building that's home to Merton Council's registry office. While the interiors are pretty, it's the outside that makes Morden Park Hall particularly special, with glorious grounds and a courtyard. There's even a gazebo for outdoor ceremonies.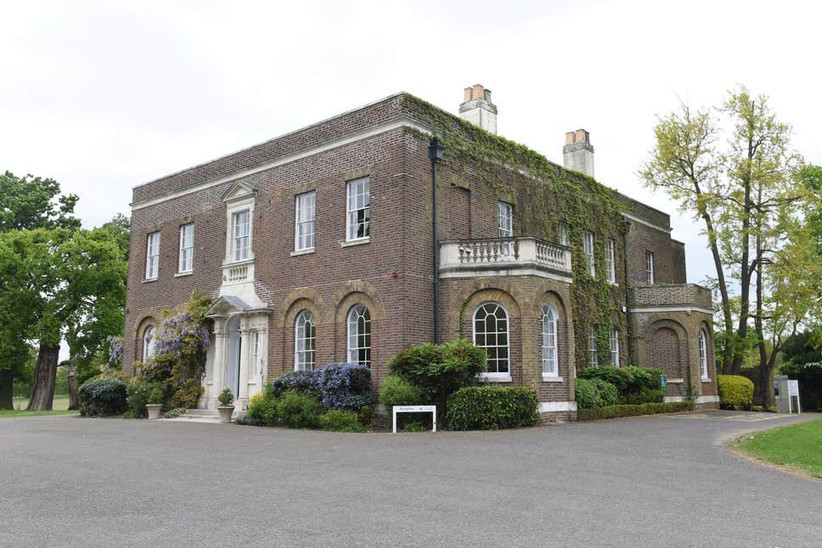 You can also hire the courtyard for a marquee wedding reception, for an outdoor celebration without leaving London!
The great thing about getting married in London is that you'll have plenty of options when it comes to your first night as newlyweds. We've rounded up the capital's most romantic hotels.