14 of the Best French Chateau Wedding Venues
From private pools and bowling alleys, to mountain views and orangeries, these French chateau wedding venues really will take your breath away
We have included third party products to help you navigate and enjoy life's biggest moments. Purchases made through links on this page may earn us a commission.
If you've been dreaming of a destination wedding but you don't want to host something too far from home, a French château wedding could be the perfect choice for you.
Elegant and romantic, French château wedding venues lend themselves perfectly to outdoor ceremonies and al fresco dining. They also enable all of your friends and family to stay together in one place, acting as a home base to explore the surrounding area.
Granted, saying 'I do' under the French sun and against a backdrop of rolling vineyards might seem like a bit of a pipe dream, but it's actually not as out-there as you might think. Oh, and hassle-wise, the venue's expert teams are often on hand to sort everything from flowers to cakes and catering. Sounds trés chic, oui?
French Chateau Wedding Guide: The Best Chateau Wedding Venues in France
If the idea of hopping across the channel appeals to you, you've most certainly come to the right place. In this guide, you'll find a round up of the best French wedding chateau venues, as well as information and advice on how much a French chateau wedding costs, and some styling tips on what to wear.
Ready to be inspired?
The Best French Chateau Wedding Venues
From French chateaus with lake views, and ones nestled in the mountains, to castles with private pools and some tempting French chateau wedding packages, here are our pick of the best places to say 'I do' in France.
1. Château Forge du Roy
If an intimate French chateau wedding is what you're after, look no further than Chateau Forge du Roy in the dreamy Dordogne region. Suitable for small weddings with between 20 and 50 guests, this wedding chateau exudes charm from every angle.
The charm of the building itself comes from the fact that it's steeped in history. It was originally built around 1680 and has been home to famuos Marquis before it eventually became a iron master workshop in 1730 - now, it has the reputation as one of the most important buildings of its kind in the area of Perigord.
The venue is surrounded by charming countryside panoramic views and there is even a swimming pool and lake for your very own private use, along with accommodation for up to 50 overnight guests. Though it can accommodate a few more evening guests, this French chateau really is built for more intimate affairs, so if that sounds like your dream, this could be the spot for you.
Location: Dordogne near Route du Chemin.
Capacity: 20 - 50 (with space for additional evening guests)
Accommodation: Space for 50 overnight guests.
2. Château de Tresserve
Located in the much sought-after region of the Riviera of the Alps is Chateau de Tresserve, a breathtaking wedding venue with a truly luxurious feel. Not only do you get unspoilt lake views here, but what's inside is just as impressive.
The French chateau has a number of indoor spaces for you to host your event, but our favourites are the Tresserve and the Salle du Lac which are located on the upper level and have a veranda which can accommodate up to 220 people for al fresco drinks.
There is also a terrace on this floor which is enormous and has the most wonderful scenic views of Lake Bourget. Practicalities here are just as impressive too, with a huge car park that has space for up to 50 cars, making it easy for guests to commute there, and five luxurious bedrooms for you and your immediate family to stay over.
Here, you have a choice of French chateau wedding packages, which offer a range of different amenities and services including a personalised guest book, use of the many rooms in the castle and access to the wine cellar. There are also a number of optional extras you can add on to your package including champagne service, a car park security guard, cloak room and a Rolls Royce Phantom rental.
Location: Savoie near the Lake Bourget.
Capacity: 30 - 300
Accommodation: Five luxury bedrooms.
3. Château de Cop Choux
If you're looking for a large capacity wedding chateau in France, you'll love what Chateau de Cop-Choux has to offer. Sat upon on a woodland plot stretching over nine hectares, this French chateau is located conveniently between Nantes and Angers, giving you plenty of scope to explore both before and after the wedding.
Perfect for large events, this venue can host weddings of up to 350 people in a range of different locations and hosting areas, but if you're after some summer wedding ideas that don't involve being couped up indoors, you'll adore their leisure pavillion, perfect for outdoor weddings and celebrations.
When partying later on, guests can enjoy turntables, board games and vinyl player in one of the many lounges and there's four bedrooms and a further 16 beds for your nearest and dearest to stay overnight.
Location: Ancenis, between Nantes and Angers.
Capacity: 10 - 350
Accommodation: 20 beds.
4. Château de Belet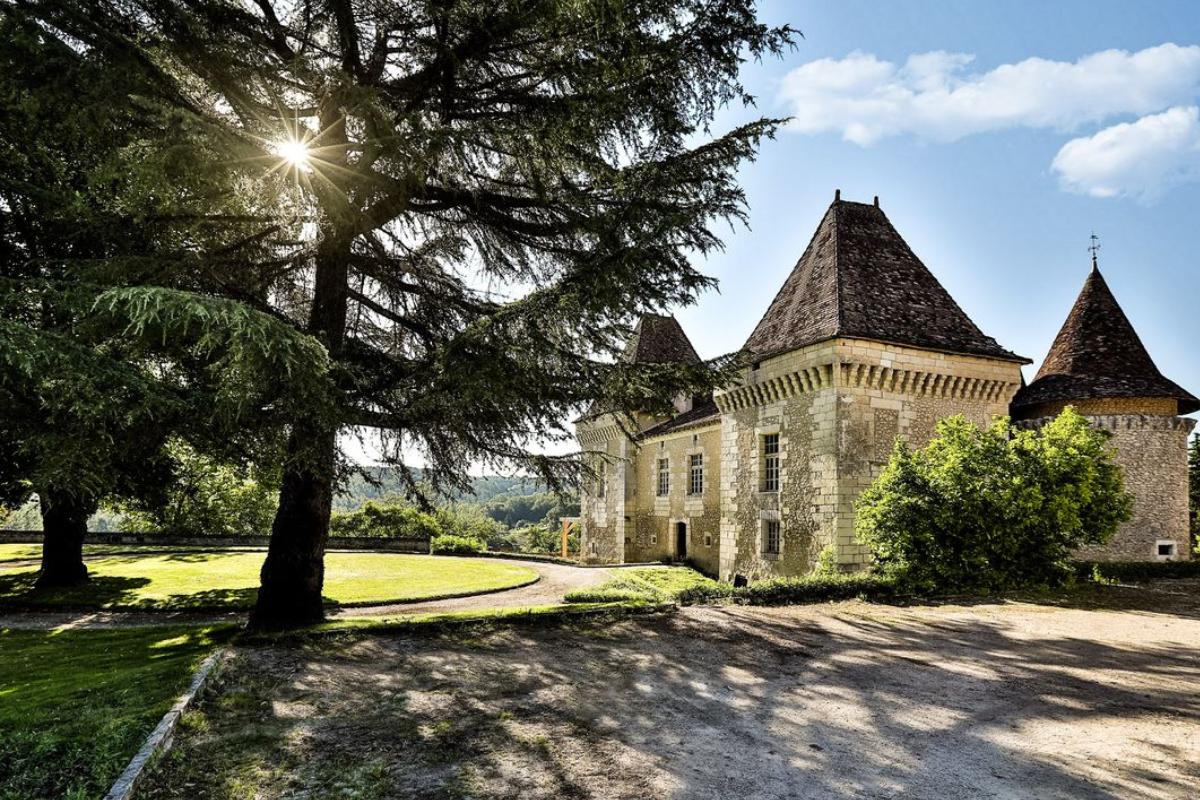 Chateau de Belet is a luxurious wedding venue located in the southwest of France. This French wedding chateau has been completely renovated to the highest standard, maintaining historic medieval architecture whilst giving the interior a facelift.
On the venue grounds is a castle barn and courtyard which can accomodate weddings of up to 300 people, so no one needn't be left off the guest list.
The wedding chateau also has eight bedrooms, each of which has it's very own spa-quality en-suite bathroom, meaning anyone who stays the night will slumber within five-star quality amenities.
Location: Saint-Aquilin in Dordogne.
Capacity: 2 - 300
Accommodation: 8 en-suite bedrooms.
5. Château La Tour Vaucros
Located in the heart of Provence (just think about the rosè!), Chateau La Tour Vaucros is an elegant wedding chateau with an enormous capacity.
There are two reception rooms in the chateau, both steeped with refined character and interior decor, and both can accommodate 350 people for a sit-down meal, and an impressive 600 guests for a drinks reception.
As well as indoors space, there is also extensive exterior room for al fresco soirees, and an abundance of picturesque backdrops for sunset pictures and evening cocktails. Once the day draws to a close, 49 of you can be housed within the wedding chateau's accommodations across a variety of guest houses - all with luxurious rooms for you to enjoy.
The venue is also just one hour from Marseille, so you or your guests could extend your stay in France and continue to explore in the nearby towns and cities.
Location: Vaucluse in the heart of Provence.
Capacity: 30 - 600
Accommodation: Space for 49 overnight guests.
6. Château de Candie
You and your guests will never want to leave Chateau de Candie if you choose it as your wedding venue, we can guarantee you that! Located in the dreamy hills of Chambery in Savoie, this French chateau wedding venue has it all. It's nestled within a six hectare park and surrounded by hundred-year-old trees and greenery.
The chateau itself was established in the 14th century and and also benefits from a scenic mountainous backdrop which will look incredible in your wedding pictures. Outside, there is also a swimming pool complete with loungers and al fresco seating for you and the crew to hang out both before and after the wedding celebrations. Did we mention there's also a vineyard on site...
Inside the Hall of Mirrors can accommodate wedding parties of up to 120 people for a seated meal, but this increases to 200 for a cocktail reception. The venue also offer brunch or barbeque facilities for the day after the wedding and encourage you to continue the celebrations for a wedding weekend. What's not to love?
Location: Chambery in Savoie.
Capacity: 2 - 200
Accommodation: 25 bedrooms.
7. Château de Courcelles Le Roy
Romantic and quintessentially French, Chateau de Courcelles Le Roy is a dreamy wedding venue located in the Loiret district of France. Here, you can host weddings of up to 180 guests and the chateau itself can house a large fraction of that with 55 beds across 19 beautifully decorated bedrooms.
The magical atmosphere of the chateau's interior continues outside int othe vast gardens and lawns. There are also three outbuildings for wedding celebrations, as well as the grand chateau itself - you really do have so much choice here!
The chateau encourages guests to spread their celebrations out across an entire wedding weekend, and you won't risk running out of things to do. As well as the beautiful grounds and interiors, the venue also has its very own bowling alley where you can bowl and play petanque with your guests. There is also a pool to relax by and garden paths to walk through the park on.
Location: Beaulieu-dur-Loire in Loiret.
Capacity: Up to 180
Accommodation: 19 bedrooms with 55 beds.
8. Clos Barthélemy Château d'Eterpigny
Clos Barthelemy Chateau d'Eterpigny is a beautifully restored French chateau wedding venue where you and up to 400 guests can celebrate in style. The chateau itself can accommodate dinner and dance weddings of up to 200 people, but the orangery (or L'Orangerie if you're feeling French) can host a staggering 400 people, and it's a truly beautiful sight.
As well as the interior spaces, there is so much to be admired when it comes to the grounds of this venue. The French chateau and orangery sits on an impressive 4 hectare plot which is home to woodland and charming countryside features.
The venue itself is located perfectly for commuters, with Lille being just 35 minutes away - you can even get to Paris in around an hour and a half.
The wedding chateau packages here don't come with catering, which means you can choose and bring in your own wedding caterers and have all the freedom you like - however, if you'd prefer guidance, the chateau team can recommend local suppliers to you.
Location: Pas-de-Calais, near to Lille.
Capacity: 50 - 400
Accommodation: 5 bedrooms sleeping 10 people.
9. Château de Bézyl
Chateau de Bezyl is a wedding chateau in France that couples rave about - and we can see why. With an excellent location and close proximity to Rennes, and the perfect combination of historic features and modern styling, it's the perfect backdrop for couples to plan a quintessentially French chateau wedding.
For overnight accommodation at the chateau, you and your guests have the choice of the five bedrooms within the chateau - three of which are premium, as well as an additional 30 beds across a range of cottages in the Domaine de Bezyl. As well as this, there's also the possibility of having an additional 15 guests stay in motorhomes or tents on the estate - glamping anyone?
As far as French chateau wedding packages go, Chateau du Bezyl give couples plenty to choose from. They have three different levels of package, classic, premium and excellence. Hire prices range from €5,000 to €7,000 in low season, and €7,000 to €9,000 in high season.
Location: Ille et Vilaine in Beston.
Capacity: 10 - 190
Accommodation: A total of 35 beds across the chateau and Domaine de Bezyl.
10. Château de La Colaissière
Nestled just six kilometres from the Loire Valley, Château de La Colaissière is a breathtakingly romantic wedding chateau in France. This dream-come-true castle is surrounded by a medieval moat and can accommodate the utmost extravagant, grand entrances such as arriving by hot air balloon, carriage or helicopter.
Built in the 14th century, Château de La Colaissière was once the seat of the Dukes of Brittany. It has been fully renovated for contemporary living, but is still awash in luxurious furnishings that evoke its noble past.
Ceremonies at Château de La Colaissière can be held in the nearby Church of St. Saveur de Landemont or in the courtyard of the castle. Your drinks reception can also take place al fresco, or in the grand, steepled Knighthall, which features exposed brick walls and stunning Louis XIV-style chairs.
The surrounding Anjou region is brimming with wineries and is wonderful for exploring. You and your guests can enjoy slumbering in any of the chateau's 45 bedrooms whilst making the most of a weekend in the French countryside.
Location: Maine et Loire on the border of Brittany and Anjou.
Capacity: 10 - 300
Accommodation: 45 bedrooms.
11. Château de Chambiers
Situated in Anjou near the Loire Valley, the stunning Château de Chambiers has everything you need for a fairytale wedding weekend.
Set among rolling hills and picturesque vineyards, Château de Chambiers is a scenic and secluded wedding chateau in France. The 18th century manor house can accommodate 400 for drinks receptions and 236 seated guests, while the staff has more than 16 years of experience throwing elegant and tasteful parties.
Civil ceremonies can be held out in the parkland under twinkling bistro lights, or in the inner courtyard. Afterwards, wedding breakfasts are served in the château gallery, a unique glazed space where the 17th century framework is visible over white columns.
After the festivities, you and your partner can retire to the luxurious Pavilion de France which is always reserved for the newlyweds. What's more, there is space for 57 guests in rooms around the estate which can be booked exclusively for you and your loved ones - a true family affair!
Location: Maine et Loire in Anjou. Between Angers and Le Mans.
Capacity: 2 - 400
Accommodation: Space for 57 overnight guests.
12. Domaine d'Essendiéras
If thoughts of getting married in the beautiful Dordogne make your heart sing then consider Domaine d'Essendiéras, a beautiful French chateau wedding venue set at the top of one of the highest hills in the region.
This venue is made up of two French chateaus that date back to the 16th and 19th centuries, and around every corner there's something new to see. Domaine d'Essendiéras exudes class, history and elegance.
There are a range of indoor spaces that would be perfect for your big day (that's if you don't choose to celebrate outside). The Clubhouse, a reception room with space for up to 250 guests, boasts a private terrace, wooden beams and panoramic views across the golf course and surrounding countryside.
If you're after something with a little more character, choose The Carousel – it sits at the heart of the two castles and has space for up to 200 of your friends and family. It has been restored to its former beauty and features a large mezzanine overlooking the reception room.
Location: Dordogne, in the Aquitaine region.
Capacity: 25 - 250
Accommodation: Space for 200 overnight guests.
13. Château de Blomac
There is so much to love about Château de Blomac. It's the perfect spot for an elegant French château wedding, where the owners provide an in-house planning service to take all the stress off your shoulders.
Your ceremony will take place in the impressive parkland in front of the mansion itself, surrounded by beautifully tall trees. Afterwards, you'll enjoy a bohemian al fresco wedding dinner on the sheltered terrace. Think long tables, vintage wooden chairs and pretty, fresh flowers decorating the space.
When it's time to get up and dance, the amazing 'place de la fête' is ideal. It's a dance floor under a marquee, surrounded by high trees and with its own private bar where you can party until 2am. The following day, enjoy more time with your guests by hosting a brunch around the swimming pool and enjoy a couple of glasses of the region's most delicious wines.
This venue can sleep up to 32 people across seven suites and a gîte, so intimate destination weddings in France can be well accommodated here.
Location: Blomac, 15 miles from Carcassonne Airport.
Capacity: 120
Accommodation: Space for 32 overnight guests.
14. Domaine de Valinches
Domaine de Valinches is the medieval castle venue of our dreams. Located in the village of Marols, this charming château can host up to 180 guests on your special day in its old stables, which have been turned into an elegant reception room.
With both indoor and outdoor ceremony options, Domaine de Valinches is perfect no matter the season.
Surrounded by woodland and water, the château comes with an abundance of breathtaking photo opportunities. There's even a 19th century chapel on the outskirts of the grounds that will provide a cosy, private setting to say 'I do'.
Location: Marols, 47 miles from Lyon-Bron Airport.
Capacity: 300
Accommodation: Space for 72 overnight guests.
How Much Does a French Chateau Wedding Cost?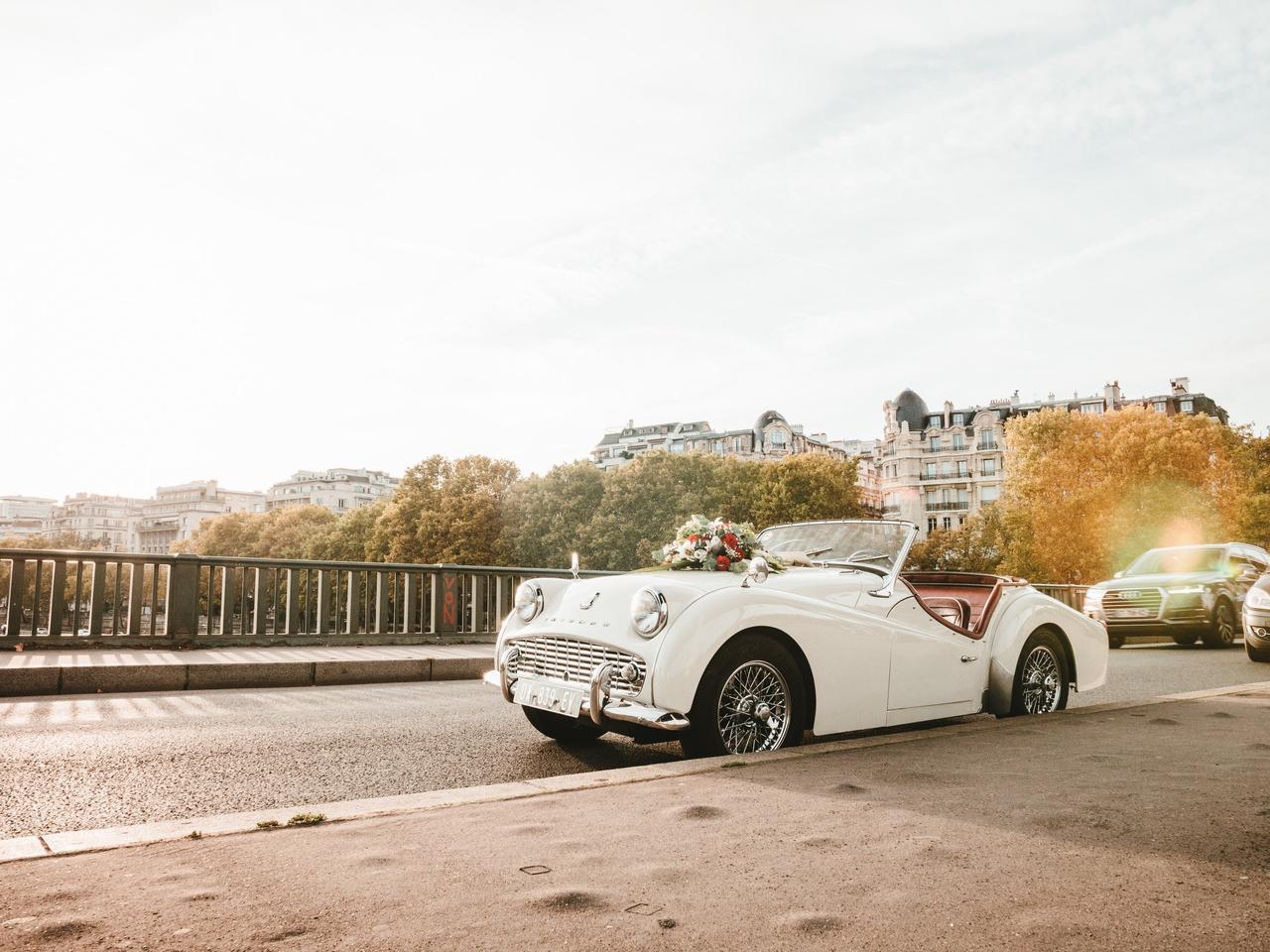 It's often a myth that getting married abroad is cheaper than getting married in the UK, but this isn't always the case. As always, the cost of a French chateau wedding will depend on so many factors, but we can give you a pretty good idea of the average spend.
According to SN Travel, the average cost of a wedding in France is £26,059 compared to £18,400 in the UK, making the average wedding cost in France almost 35% more than here in the UK. But it's important to remember that averages take into consideration the biggest wedding spends, along with those who may spend just £3,000 on a wedding.
SN Travel worked out their average based on the individual spend of each supplier, so you could see yourself getting more of a deal if you found a French chateau wedding package that included several vendors. Their average also takes into consideration all types of wedding venues and styles, not just those taking place in a French chateau.
In their breakdown, wedding venue hire came in at an average of £9,398, which is fairly in line with French chateau wedding venues such as Chateau de Bezyl who charge between €5,000 and €9,000 for venue hire depending on the package level and whether it's low or high season.
Senior Weddings and events Consultant at Oliver's Travels, Evie Carrington explains the flexibility that French Chateau wedding venues tend to have on packages and pricing, "Our top-selling properties, mainly unique and characterful dry-hire chateaus, offer total freedom and flexibility when it comes to planning your special day.
"No cookie cutter packages and no unnecessary inclusions here, you can really choose what you want to spend and where. This means we can cater to clients with all kinds of budgets. Venue rental can range anywhere from £5,000 to £50,000 plus, our portfolio is designed to appeal to the masses. Our enquiries cover intimate celebrations of 20, as well as huge three-day dos with upwards of 150 guests in attendance."
Whilst we can't give you an exact figure on the cost of a French chateau wedding, we can outline a few things that will impact the price of one.
The Time of Year
As we know from some of the French chateaus in this roundup, venue hire prices will always vary depending on whether it's high or low season for them. This is very much in line with UK wedding venues, where Saturdays in August will see you pay sometimes double (or more!) than a week day in low season.
Here, we have a guide to the most and least expensive wedding dates, and while this was based on UK weddings, it can be applied to many European countries with similar seasons to us.
The time of year you get married will also impact the cost of travel. Flights in school holidays and summer will always be more expensive than those in low travel season so be sure to take this into consideration when choosing your date.
What Costs You Cover
Hiring French chateau wedding venues and inviting all of your friends and family is of course fun in theory, but you need to make a decision early on about what costs you are willing to cover for those who are invited. If your chateau has accommodation, who is staying in the rooms, and who pays for that?
Some chateaus will include rooms in the overall hire fee, but others will charge additional amounts for the hire of cottages and bedrooms on site, and you and your partner need to decide whether you will cover these costs, or if you will pass these onto the guests.
You also need to consider meals on the additional days - if people are staying the night before and after, are there facilities nearby or will you need to provide meals for them?
Transport is also another consideration, if your chateau is in the middle of the countryside and taxis are hard to come by, you may want to arrange busses for guests to and from your venue if they aren't staying on site.
Additional Activities
Most French chateau weddings include celebrations that span across more than one day - this is often the case with most destination weddings because people have usually traveled much further than they would for a UK wedding.
Because of this, you need to think about additional activities that could incur extra costs. Hiring a chateau that's a bit more expensive, but has a pool and garden games set up could actually save you money in the long-run as the activities for the days after will be completely free and already covered by your hire fee.
Can You Legally Get Married in France if You Are English?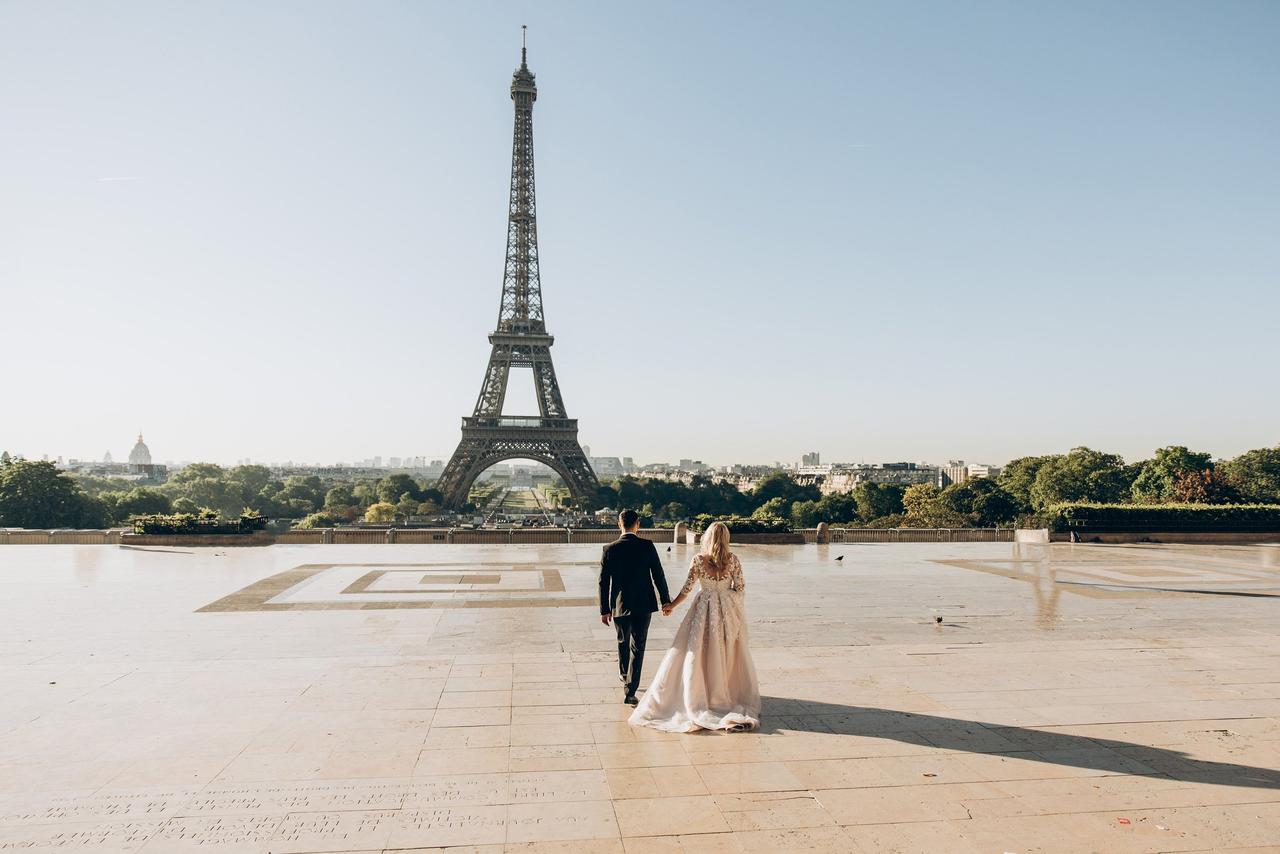 Yes! English couples can get legally married in France.
Non-residents who do not have a parent living in France require a special dispensation to get married in the country, and this is very rarely granted. What's more, getting legally married in France is only possible through a civil ceremony, which has to take place in a French Mairie (Town Hall).
Once a French civil authority has officially married you, you can follow up with a religious ceremony or a secular service in a location of your choice. This is also the case for LGBTQ+ couples, as same-sex marriage was legalised in France in 2013.
Most couples prefer to have their civil ceremony in the UK before holding a second, religious or humanist, ceremony in France.
The residency requirements are slightly different to those in the UK. One of you will need to be a resident of France for 40 days immediately prior to a civil ceremony taking place. You will need to provide proof of address, and then submit an application to the city hall, which will also need to include a number of legal documents, such as a birth certificate and passport.
As above, it's for this reason that many couples who get married in France choose to legally wed back at home first.
What to Wear to a French Chateau Wedding
When it comes to wedding guest dresses at a destination wedding, you can feel much more confident that you are going to have good weather, so summer wedding guest dresses and summer suits are an absolute must.
If you're planning on wearing a dress, consider designs that reflect the setting. We love a floaty floral moment for a French chateau wedding, so flowery maxi dresses are always a good idea.
Strappy sandals, bright heels or even some designer wedding shoes are all perfect for a French chateau wedding, but be mindful that many chateau celebrations are outdoors, so you may find yourself partying on stone-washed gravel or grass - some heel protectors or a block heel could be a good idea.
For suits, summer wedding suits are your best bet. With good French weather on your side, we'd recommend paler colours matched with bright accents on your tie or pocket square to act as a nod to the sunny climate.
Does a French château wedding sound like it could be for you? Check out our guide to getting married abroad – from the legal stuff to how to transport your wedding dress, it tells you everything you need to know.