If you've been dreaming of a destination wedding but you don't want to host something too far from home, a French château wedding could be the perfect choice for you.
Elegant and romantic, French château wedding venues lend themselves perfectly to outdoor ceremonies and al fresco dining. They also enable all of your friends and family to stay together in one place, acting as a home base to explore the surrounding area.
Granted, saying 'I do' under the French sun and against a backdrop of rolling vineyards might seem like a bit of a pipe dream, but it's actually not as expensive as you might think. Oh, and hassle-wise, the venue's expert teams are often on hand to sort everything from flowers to cakes and catering. Sounds trés chic, oui?
If the idea of hopping across the channel appeals to you, take a look at our favourite French château wedding venues.
READ MORE
1. Château de La Colaissière - Maine-et-Loire
Nestled just six kilometres from the Loire Valley, Château de La Colaissière is a breathtakingly romantic wedding venue. This dream-come-true castle is surrounded by a medieval moat and can accommodate such extravagant grand entrances as arriving by hot air balloon, carriage or helicopter.
Built in the 14th century, Château de La Colaissière was once the seat of the Dukes of Brittany. It has been fully renovated for contemporary living, but is still awash in luxurious furnishings that evoke its noble past.
Ceremonies at Château de La Colaissière can be held in the nearby Church of St. Saveur de Landemont or in the courtyard of the castle. Your drinks reception can also be sipped al fresco, or in the grand, steepled Knighthall, which features exposed brick walls and stunning Louis XIV-style chairs.
The surrounding Anjou region is brimming with wineries and is wonderful for exploring. Stay in the château's 15 bedrooms and enjoy a weekend in the French countryside fit for a king.
READ MORE: The Best Outdoor Wedding Venues
2. Château de Chambiers - Maine-et-Loire
Situated in Anjou near the Loire Valley, the stunning Château de Chambiers has everything you need for a fairytale wedding weekend.
Set among rolling hills and picturesque vineyards, Château de Chambiers is a scenic and secluded venue. The 18th century manor house can accommodate 400 for drinks receptions and 236 seated, while the staff has more than 14 years of experience throwing elegant and tasteful parties.
Civil ceremonies can be held out in the parkland under twinkling bistro lights, or in the inner courtyard. Afterwards, wedding breakfasts are served in the château gallery, a unique glazed space where the 17th century framework is visible over white columns.
After the festivities, you and your partner can retire to the luxurious Pavilion de France which is always reserved for the newlyweds. What's more, 57 rooms around the estate can be booked exclusively for your loved ones - a true family affair!
3. Château de Cas - Tarn-et-Garonne
Step back in time and celebrate your wedding at Château de Cas, an enchanting destination nestled in the southwest region of Tarn-et-Garonne.
Situated within the secluded commune of Espinas, this castle was originally built in the 9th century as a defensive fortress. Its beauty has stood the test of time and makes for an Instagram-worthy backdrop in photos.
Château de Cas has two event spaces located rather poetically in the castle's old stables. These stone-lined upper and lower rooms can accommodate 140 guests and add to the medieval feel.
Renovated and richly-furnished suites await you at the end of the day where you can catch a peaceful night's sleep. These lavish accommodations can accommodate 19 of your closest friends and family over your weekend of festivities.
4. Domaine de la Traxène - Pas-de-Calais
For those couples who prefer to tie the knot in the cooler climate and rugged beauty of France's northernmost region, Domaine de la Tranxène is a perfect choice.
Located just two and a half hours from Paris and an hour and a half from Lille, this château is conveniently situated while remaining blissfully secluded.
Domaine de la Traxène can hold as many as 300 people in its atmospheric, chapel-like ceremony site, which features exposed wood beams, brick accent walls and large windows that bathe the floors in natural light.
Couples will fall in love with this historic château, which was built in 1692 and is surrounded by a charming French village and 400 hectares of verdant, rolling fields.
5. Domaine d'Essendiéras – Dordogne
If thoughts of getting married in the beautiful Dordogne make your heart sing then consider Domaine d'Essendiéras, a beautiful property set at the top of one of the highest hills in the region.
This venue is made up of two castles that date back to the 16th and 19th centuries, and around every corner there's something new to see. Domaine d'Essendiéras oozes class, history and elegance.
There are a range of spaces that would be perfect for your big day (if you don't choose to celebrate outside). The Clubhouse, a reception room with space for up to 250 guests, boasts a private terrace, wooden beams and panoramic views across the golf course and surrounding countryside.
If you're after something with a little more character, choose The Carrousel – it sits at the heart of the two castles and has space for up to 200 of your friends and family. It has been restored to its former beauty and features a large mezzanine overlooking the reception room.
6. Domaine de Valinches – Loire
Domaine de Valinches is the medieval castle venue of our dreams. Located in the village of Marols, this charming château can host up to 180 guests on your special day in its old stables, which have been turned into an elegant reception room.
With both indoor and outdoor ceremony options, Domaine de Valinches is perfect no matter the season.
Surrounded by woodland and water, the château comes with an abundance of breathtaking photo opportunities. There's even a 19th century chapel on the outskirts of the grounds that will provide a cosy, private setting to say 'I do'.
7. Château Plombis – Quercy Blanc
Located just one hour from Toulouse in the stunning Quercy Blanc region of France, Château Plombis is a beautiful wedding venue that is available to rent all year round.
This château can accommodate 19 people in luxury and comfort and boasts beautiful grounds, a swimming pool and even a tennis court!
If you get married here, your big day will be all about the views, the food and the wine. You'll be able to dine with your nearest and dearest underneath the fairy-lit trees and enjoy the best of the region's delicacies.
Château Plombis is located just a five-minute walk away from the beautiful village of Castelsagrat, where there are plenty of restaurants, bars, shops and bakeries. There's also a hairdresser, so you won't have to travel far to get your hair done on your wedding morning. It's the perfect place to explore during your time at the château.
READ MORE: 37 Wedding Hairstyles That Are Easy to Master
8. Château D'Aleny – Cote d'Or
For couples looking to get married near the famous vineyards of Burgundy, Château D'Aleny could not be more idyllic. It's nestled among 40 hectares of private parkland, making it the perfect spot for those who seek total privacy.
There is a private chapel within the grounds which is the most picturesque of places to say your vows. What's more, your reception can take place in the gardens or inside the beautiful Orangery.
If that wasn't enough, the château's interiors have recently undergone a fantastic renovation by well-known designers, and the result is a classic home with modern and high-end features. The bedrooms are stylish, the kitchen is state-of-the-art and there are original features throughout.
In the days following your wedding, you won't want to go home. Instead, extend your stay and explore wine-lover's paradise Beaune, which is just 40 minutes away. You can discover the world-famous Cote d'Or vineyards before continuing to the historic city of Dijon.
9. Manoir Colombe – Bergerac
Manoir Colombe is located on the border of two exceptional French regions. If you get married here, you'll be close enough to the Dordogne to make the most of the fabulous wine, but you'll also benefit from the warmer and drier climate of Lot.
This beautiful venue is perfect for weddings and you'll fall in love with the impressive grounds. Couples who get married here will enjoy a pretty and romantic walled garden lined with lavender, a lawned courtyard and pergolas of wisteria and ivy.
We absolutely love the barn reception room which lends itself to your rustic wedding theme. Original oak beams frame the ceiling while large windows flood the space with natural light.
Oh, and once your big day is over, Manoir Colombe is close to a whole host of wineries, historic châteaux, caves and famous towns including Bergerac, Bordeaux and Toulouse. You'll be spoiled for choice when it comes to places to explore in your first few days as newlyweds.
READ MORE: The Best Barn Wedding Venues in the UK
10. Château & Village Castigno – Languedoc-Roussillon
Château and Village Castigno is a stylish couple's French paradise. The team here pride themselves on creating bespoke and intimate weddings that are always chic and bursting with bohemian spirit. The venue is unique too: a traditional French village reinvented as a luxurious hotel, set among vineyards and proudly without WiFi. The perfect spot for an unplugged wedding, if you ask us!
If you get married here, the entire village (made up of 24 luxurious bedrooms, three outdoor heated pools, a winegrower house and private garden) will be yours to enjoy. If that wasn't enough, there are three restaurants to wow your guests, including a Michelin-starred one and an utterly delicious Thai restaurant.
When the sun goes down, your big day will reach its climax with dancing at La Table or an acoustic session at Maison d'Amis, before your guests are able to retire to one of the many contemporary bedrooms on site.
Accommodation is spread across all of the village's buildings, and each bedroom is different. That said, every space is decorated with wine-inspired colours, so you won't go far without noticing a splash of purple or red.
11. La Ferme – Riviera
Just how beautiful is La Ferme? If you've been picturing your wedding day at an intimate French mansion with pastel green shutters, olive groves, outdoor dining and panoramic views, then this is the place for you.
It's tucked away in the hillsides above the perfume capital of Grasse on the French Riviera, so the surrounding views make the perfect backdrop for your wedding photos.
After your outdoor ceremony, pre-dinner drinks can be hosted by the pool. Your wedding breakfast will either be served al fresco or inside a stylish woodland marquee, and on the day after your wedding, a private chef will be able to serve you a delicious hog roast or BBQ down by the pool.
There's space for 18 people to stay overnight at La Ferme, plus the owner of the venue can offer discounted rates on rooms at another of their hotels just 10 minutes away. Everything at this stunning French venue has been considered.
12. Château D'Argent – Provence
Château d'Argent is an elegant, quintessentially French wedding venue nestled within the Provence vineyards and close to the glorious French Riviera. Thanks to its palm tree-lined approach and impressive towers, you and your guests will be wowed from the moment you arrive.
On your wedding morning, let your guests wander around the grounds and explore before they stumble upon your wedding ceremony spot in front of the house. From there, you'll enjoy drinks on the lawn and dinner outside (or in the reception hall which has space for 140 people).
If you're a lover of wine (who isn't?!), this French château venue will be particularly special to you. Not only is it set within stunning vineyards, but you'll get delicious wines paired with every dish on your wedding day.
On your first day as a married couple, you can enjoy brunch by the pool with your family and friends or gather in nearby St Tropez. Or how about exploring the village of Cotignac? It's only 7km from the château and is packed full of fountains, lively town squares, bakeries, art galleries and restaurants.
READ MORE: The Most Romantic City Breaks in Europe
13. Château de Blomac – Languedoc
There is so much to love about Château de Blomac. It's the perfect spot for an elegant French château wedding, where the owners provide an in-house planning service to take all the stress off your shoulders.
Your ceremony will take place in the impressive parkland in front of the mansion itself, surrounded by beautifully tall trees. Afterwards, you'll enjoy a bohemian al fresco wedding dinner on the sheltered terrace. Think long tables, vintage wooden chairs and pretty, fresh flowers decorating the space.
When it's time to get up and dance, the amazing 'place de la fête' is ideal. It's a dance floor under a marquee, surrounded by high trees and with its own private bar where you can party until 2am. The following day, enjoy more time with your guests by hosting a brunch around the swimming pool and enjoy a couple of glasses of the region's most delicious wines.
This venue can sleep up to 32 people across seven suites and a gîte.
14. Château Fontaine – Provence
We're head over heels in love with Château Fontaine, a dazzling wedding venue set in the heart of Provence. Thanks to its traditional shutters, many windows and beautiful 18th century façade, it really does ooze elegance and boast plenty of Provençal charm.
One of this venue's many rare features is the beautiful chapel, which can host up to 70 people. After saying your vows here, make the most of the outside space and host an al fresco wedding breakfast on long tables throughout the grounds. Alternatively, you can have dinner under a stylish marquee.
On the day after your wedding, you can continue to entertain your guests by hosting a BBQ next to the infinity pool.
There is accommodation for 29 guests: 15 people in the château and 14 in the tastefully renovated barn, adjacent to the château. And of course, the rooms are luxurious and beautifully decorated. Doesn't that go without saying?
15. Château du Bijou – Provence
Surrounded by lavender and basking in the Provençale sun, Château du Bijou is an incredibly romantic French wedding venue.
Owned by Bijou Wedding Venues, it's a beautiful home that can be hired exclusively for up to 120 guests and reached easily from the UK by plane or Eurostar.
For your wedding reception, there are numerous options. You can host a traditional banquet in the grand salon for up to 80 guests or take to the great outdoors for al fresco dining on the terrace. The stunning views and perfect peace and quiet make the latter a lovely choice.
If you choose this gorgeous French château wedding venue, it'll be all yours for 48 hours. You'll have access to a luxurious honeymoon suite plus 19 guest bedrooms and two swimming pools. Bliss!
READ MORE: Everything You Need to Know About Getting Married Abroad
16. Château du Redon – Dordogne
Château du Redon is a unique wedding venue for your big day. It was completely renovated in 2013 to create a modern and comfortable space that you and your guests are sure to fall in love with.
All of the château's authentic features were considered during the renovation, and century-old oak wooden floors, chimneys and majestic mirrors remain intact. You'll never be short of photo opportunities.
The château boasts eight spacious suites, a beautiful kitchen, a private park, a heated salt-water swimming pool and large terraces, each with BBQs. You can really make yourself at home.
On your wedding day, you'll be able to say 'I do' and dine outside, just as you've always imagined. As you admire the fairy lights hanging from the trees and watch the sun set over the rolling French countryside, you'll feel certain you couldn't have found a better wedding venue if you tried.
How Much Does a Wedding in France Cost?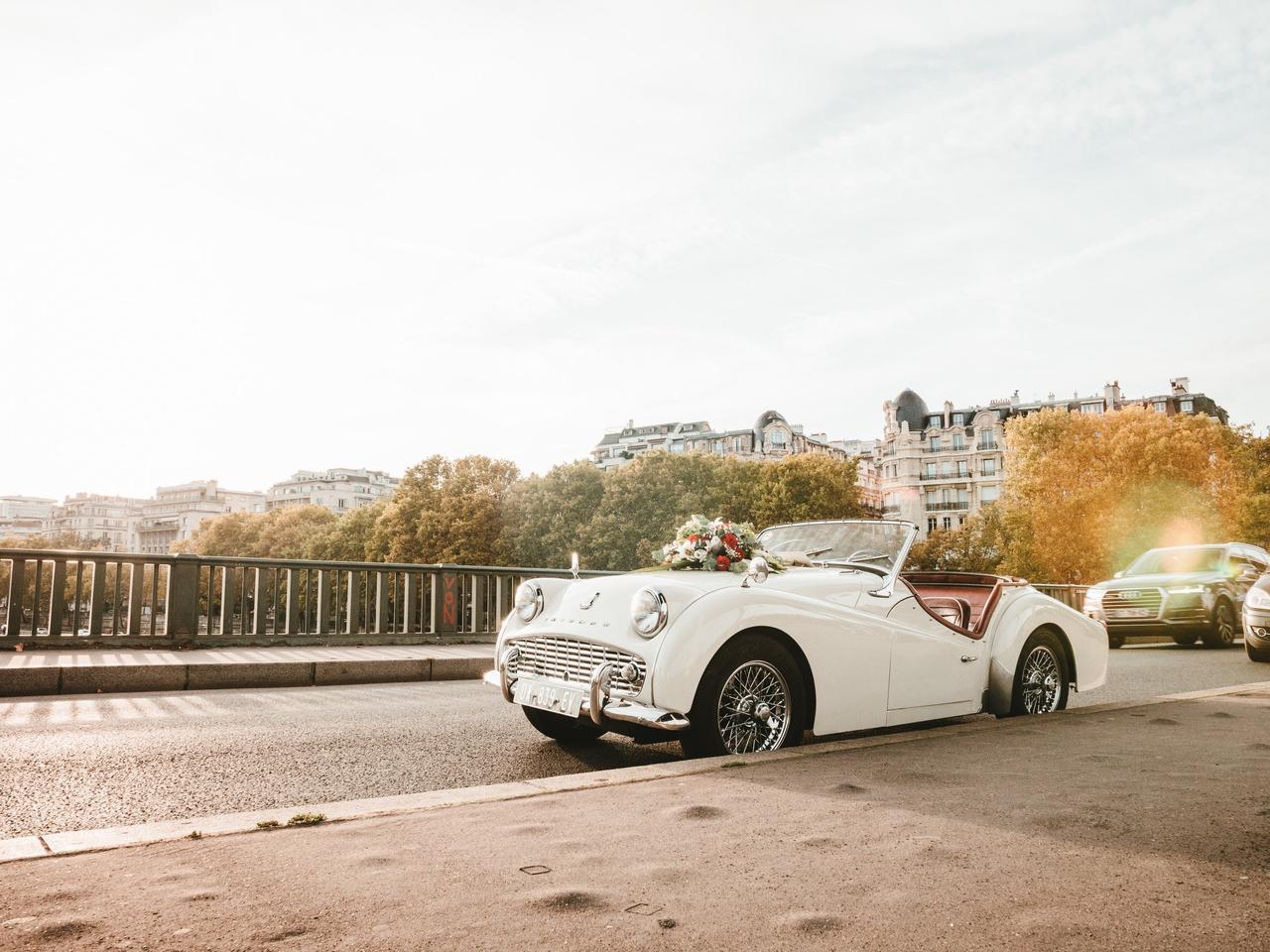 Getting married in France can work out cheaper than getting married in the UK.
In fact, according to SN Travel, the average cost of a wedding in France is £26,059 compared to £31,974 in the UK. They worked this out based on the cost of each indidividual supplier so you could get an even better deal with an inclusive wedding package.
See! Heading to that dream French château wedding venue could actually save you a few pennies!
READ MORE: This Is the Average Cost of a UK Wedding
Can You Get Married in France if You Are English?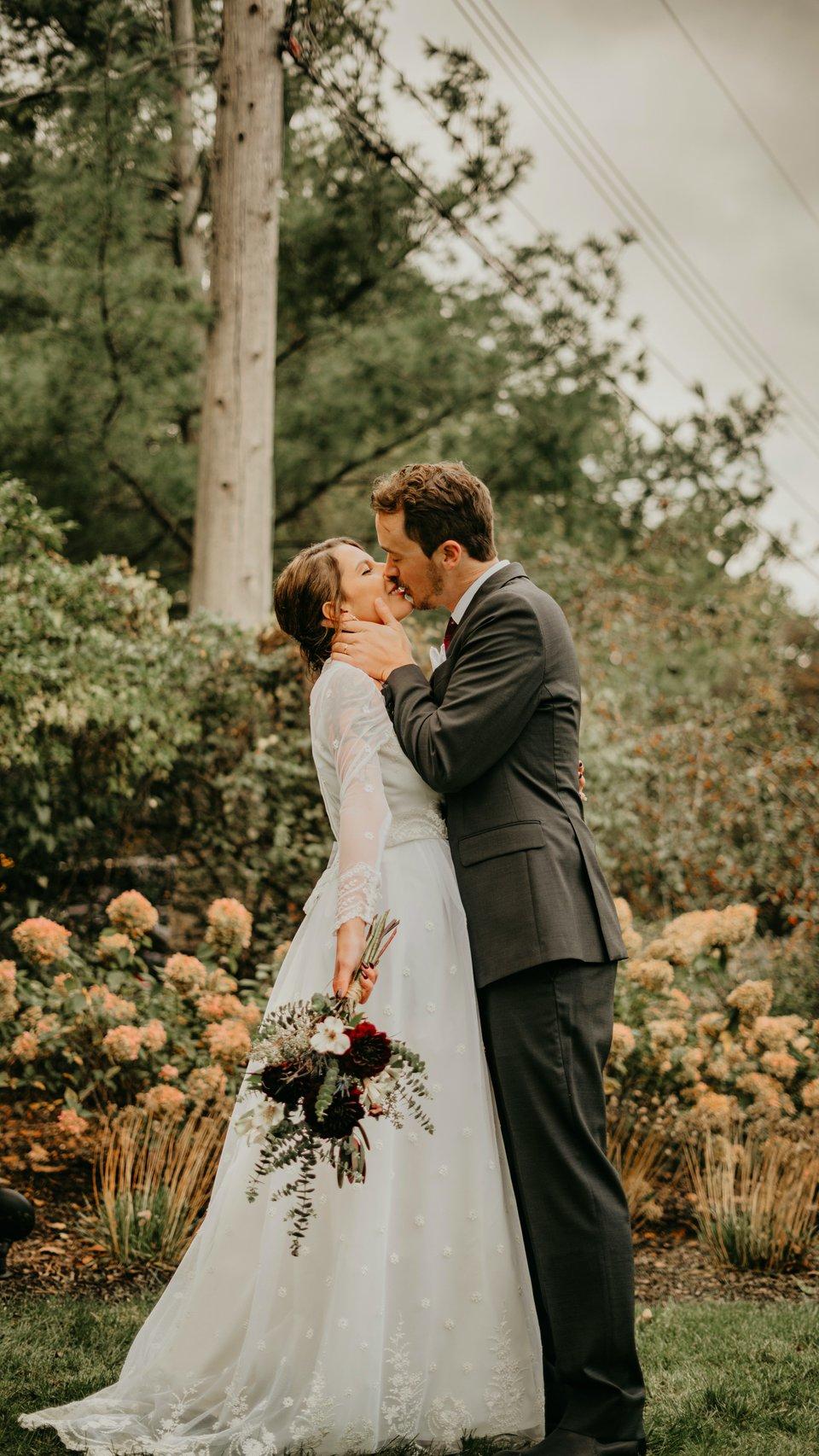 Yes! English couples can get legally married in France – but it is a little tricky.
Non-residents who do not have a parent living in France require a special dispensation to get married in the country, and this is very rarely granted. What's more, getting legally married in France is only possible through a civil ceremony, which has to take place in a French Mairie (Town Hall).
Once a French civil authority has officially married you, you can follow up with a religious ceremony or a secular service in a location of your choice. This is also the case for same-sex couples, as same-sex marriage was legalised in France in 2013.
Most couples prefer to have their civil ceremony in the UK before holding a second, religious or humanist, ceremony in France.
READ MORE: Everything You Need to Know About Getting Married Abroad
How Long Do You Have to Live in France Before Getting Married?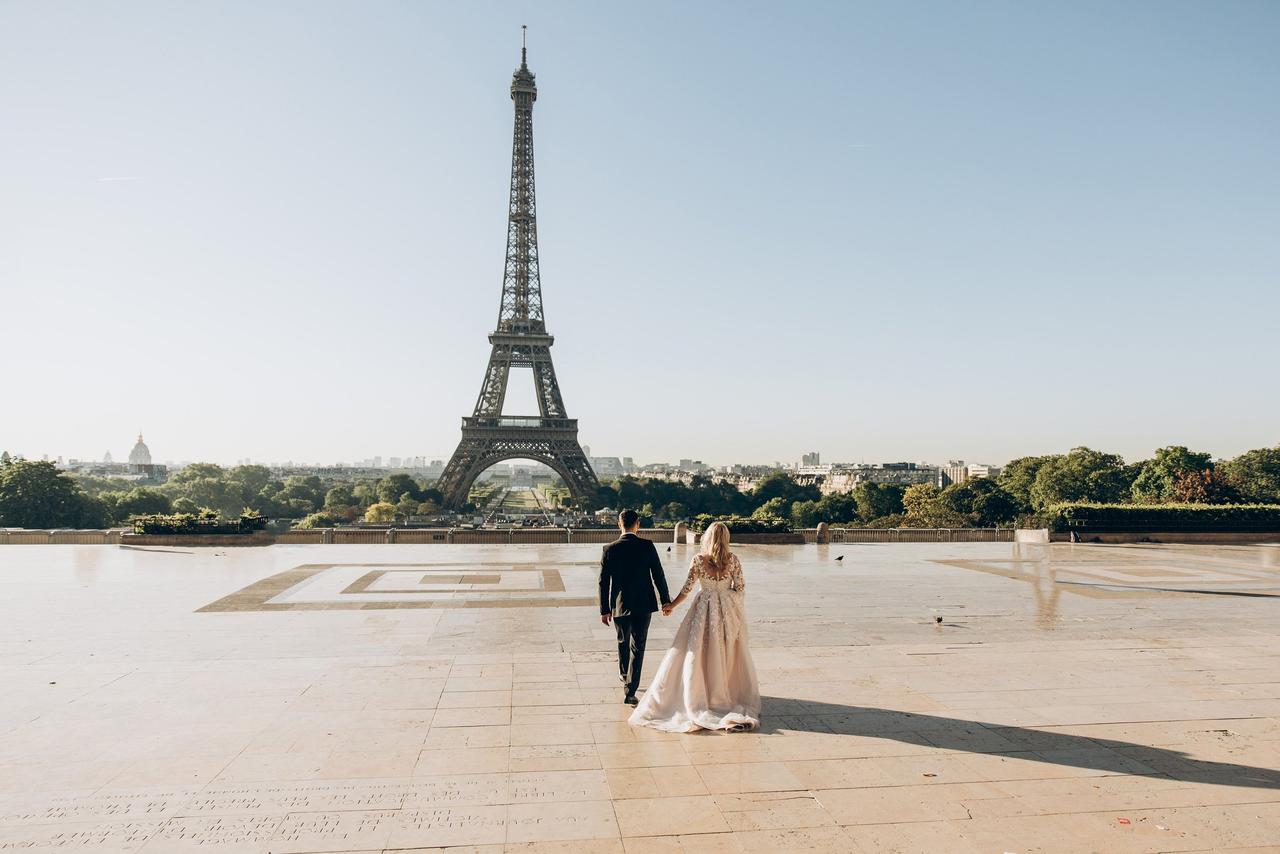 The residency requirements are slightly different to those in the UK. One of you will need to be a resident of France for 40 days immediately prior to a civil ceremony taking place. You will need to provide proof of address, and then submit an application to the city hall, which will also need to include a number of legal documents, such as a birth certificate and passport.
As above, it's for this reason that many couples who get married in France choose to legally wed back at home first.
What Is the Difference Between a Château and a Castle?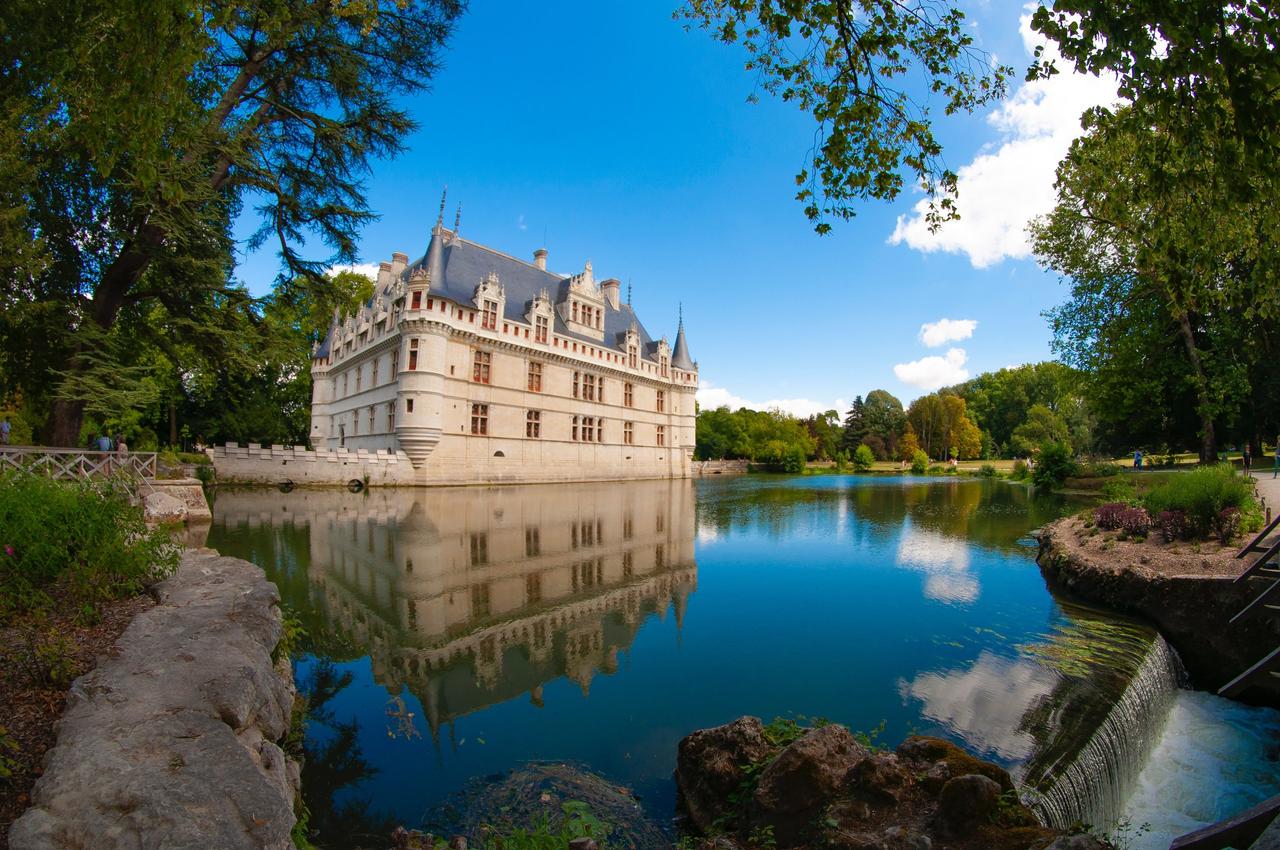 Although the French word for 'château' is generally translated as castle, a château is more likely to be a French country house or a manor house.
On the contrary, a castle is fortified, contains lots of defences and would've previously been inhabited by a nobleman or king.
READ MORE: The Best Honeymoon Destinations by Month
Does a French château wedding sound like it could be for you? Check out our guide to getting married abroad – from the legal stuff to how to transport your wedding dress, it tells you everything you need to know.