17 Beautiful Rose Gold Wedding Cakes
Why not reflect your love of rose gold in your wedding cake? We've rounded up 17 beautiful designs to inspire you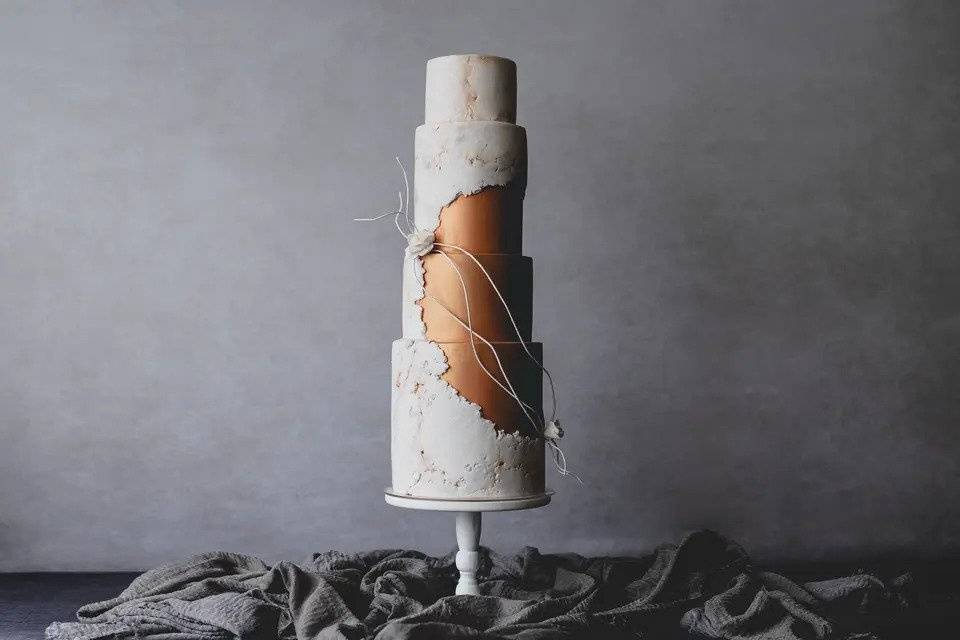 Want to add a stylish touch of colour to your big day? Then a rose gold wedding cake is the option for you. Metallic wedding cakes are guaranteed to add some sparkle to your reception, and there's no better option than the most on-trend metal tone, rose gold.
Discover the perfect wedding cake supplier for your wedding day here. Our round-up includes the most decadent and delicious rose gold wedding cakes guaranteed to encourage your guests to stop and smell the roses.
19 Timeless Rose Gold Wedding Cakes
1. White & Rose Gold Tiered Wedding Cake - Cakes by the Park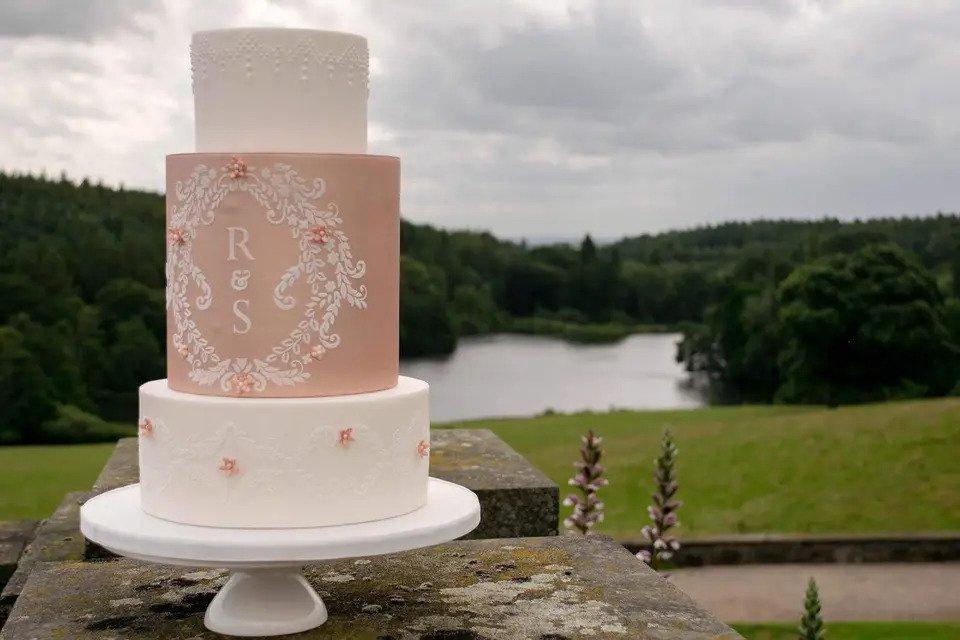 The beauty of rose gold is in its versatility. This shimmering shade can be used to create a number of different effects, making it the perfect addition to any big day, no matter the theme.
This romantic rose gold wedding cake from Cakes by the Park combines the colour with interesting textures such as lace and pearl, ideal for a happy couple up to date with all the latest trends.
2. Geometric Rose Gold Cake - Sweet Alchemy
Speaking of the latest trends, this show stopping piece from Sweet Alchemy manages to balance marble cake, geometric styling and sugar flowers without feeling overcrowded. This isn't an easy feat, but these bakers make it look like, well, a piece of cake!
3. Rose Gold Wedding Cake with Flowers - Fuchsia Blooms Bakes
Fuschia Blooms Bakes is a must-visit destination for all things rose gold. These experts combine hints of rose gold with sugar flowers , bows and more - check out the detailing on the creative concoction below.
Rose Gold and Pink Wedding Cakes
Rose gold pairs perfectly with pink - the warm tones complement each other creating a timeless combo that will look *almost* too pretty to cut into. But you know they'll taste even better than they look so everyone will be queuing up to tuck in!
4. Pink, Rose Gold & Marble Wedding Cake - Dovey Cake Design
Featuring two close colours creates a striking effect - check out these clashing shades of blush pink and rich rose gold on this tempting cake from Dovey Cake Design, complete with edible sequins and marbling.
5. Pale Pink & Rose Gold Wedding Cake - Tree House Cakes
If you prefer a more subtle approach, this two tier cake from Tree House Cakes is ideal, featuring an elegant blush colour paired with some beautiful rose gold detailing. It's a great nod to the geode wedding cake trend.
Rose Gold and Navy Wedding Cakes
Rose gold really pops against darker shades, making rose gold and navy a beautiful combination for a wedding cake! This combination will work at any style of wedding, from a rustic barn wedding to a chic stately home setting.
6. Rose Gold & Navy Ombre Wedding Cake - Claire Owen Cakes
Pairing glistening rose gold with dark navy creates an elegant contrast guaranteed to turn heads. Obviously all eyes should be on you on your special day; however, if you don't mind sharing the spotlight, this eye-catching four-tiered rose gold and navy cake from Claire Owen Cakes is an excellent choice.
7. Navy Polka Dot Wedding Cake with Rose Gold - Emmazing Bakes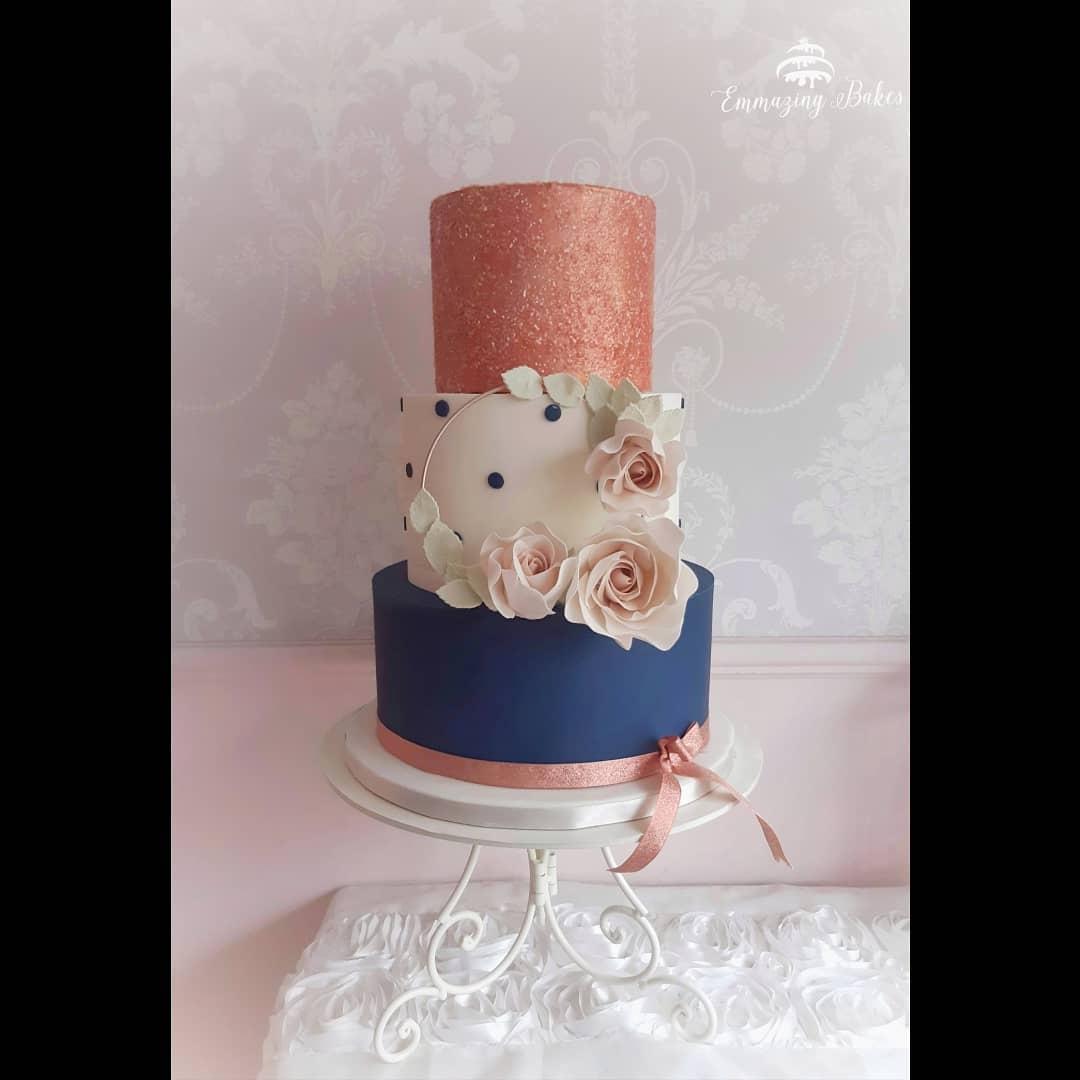 Emmazing Bakes is another star baker when it comes to this colour combo. Her creation combines polka dots, glitter and edible flowers, resulting in the rose gold and navy cake of dreams.
Glitter Rose Gold Wedding Cakes
If you're going for a rose gold wedding cake, you may as well go all out and go for a glitter wedding cake! These sparkly rose gold beauties will definitely ramp up the glam at your wedding.
8. Sparkly Rose Gold Cake with Sugar Flowers - Cheryl Bottomley Cakes
All that glitters is not gold - sometimes it's rose gold! Glittery cakes like this elegant creation from Cheryl Bottomley Cakes are an excellent way to highlight the shimmering features already present in rose gold.
9. Textured Rose Gold Wedding Cake - The Pink Cake Box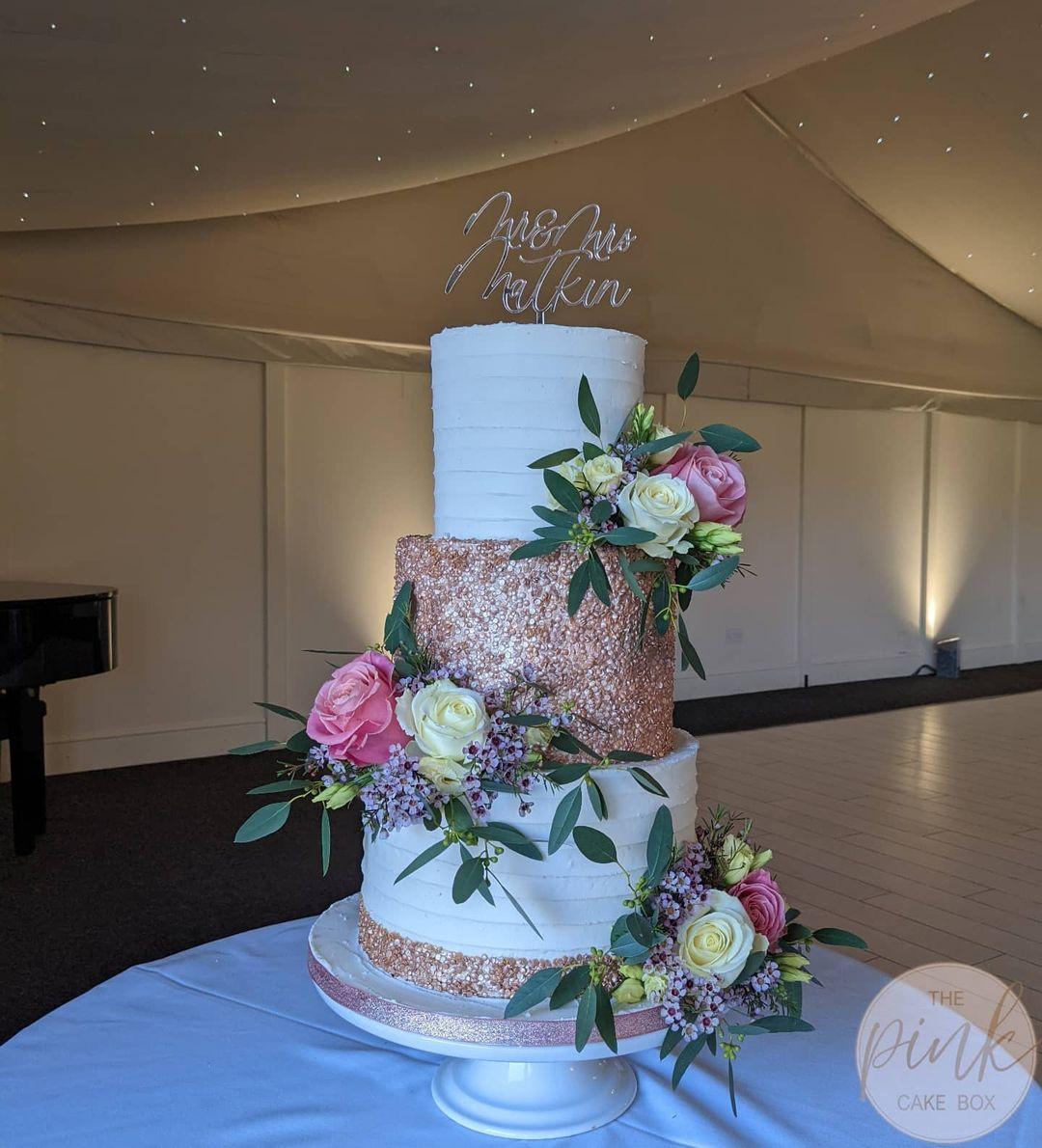 If you fancy going all out, this gem from The Pink Cake Box has all the features you could ask for; glitter (obviously!), sugar flowers, ruffles and a beautiful pink bow.
Elegant Rose Gold Wedding Cakes
Want to have a striking metallic cake, but don't want something trend-led? There are plenty of elegant rose gold wedding cakes to choose from - here are some of our favourites!
10. Rose Gold Wedding Cake with Flowers - Cocoa & Whey
If there's one word to sum up rose gold, it's elegant. This subtle tone can be used to create some of the most luxurious yet understated creations - check out this rose gold and hydrangea blossom wedding cake from Cocoa and Whey for an excellent example of this.
11. Silhouette Wedding Cake with Rose Gold - Heart and Soul Cakes
Hopeless romantics should consider the oh-so-cute silhouette cake from Heart and Soul Cakes. This sentimental centrepiece can be customised to include the silhouettes of you and your partner, adding a personalised touch to your special day.
12. Peekaboo Cake - CakeBuds
If you're after something truly unique, the Peekaboo Cake from CakeBuds manages to include eye-catching features such as marbling and a jagged cutaway, allowing the metallic rose gold to pop out and say peekaboo.
Rose Gold Drip Wedding Cakes
Drip wedding cakes have to be one of our favourite trends here at Hitched - and we love them even more when they have a rose gold lustre!
13. Bronze-Toned Drip Wedding Cake - Birch House Bakery
Drip wedding cakes are a great way to add a playful twist to your wedding day sweet treats. Mix it up by adding some flowers as well - check out this floral drip cake from Birch House Bakery for some autumnal inspiration.
14. Rustic Drip Wedding Cake - Heart and Soul Cakes
Rustic vibes are the name of the game at Heart and Soul Cakes. This cake manages to combine almost all the important current trends - rose gold, drip, naked wedding cakes, sugar flowers and seasonal fruit - all while keeping that rustic feel. Impressive!
Extravagant Rose Gold Wedding Cakes
If you're going for a metallic wedding cake, you may as well go all out! Here are some of our favourite luxe rose gold wedding cakes.
15. Six Tier Rose Gold Wedding Cake - Caked Patisserie
If subtlety isn't quite your style, there's no shortage of intricate rose gold cakes to tickle your fancy. This white and rose gold tall cake from Caked Patisserie comes complete with intricate flowers, textured layers and delicate stems and leaves.
16. Wedding Cake with Rose Gold Ribbon Trim - Cake Innovations
At first glance, this floral lace rose gold cake is an elegant addition to any reception - but all is not as it seems. Be prepared for an evening of guests doing double takes as they try to puzzle out this crazy floating cake from the well-named Cake Innovations.
17. Rustic Rose Gold Wedding Cake - Fuchsia Blooms Bakes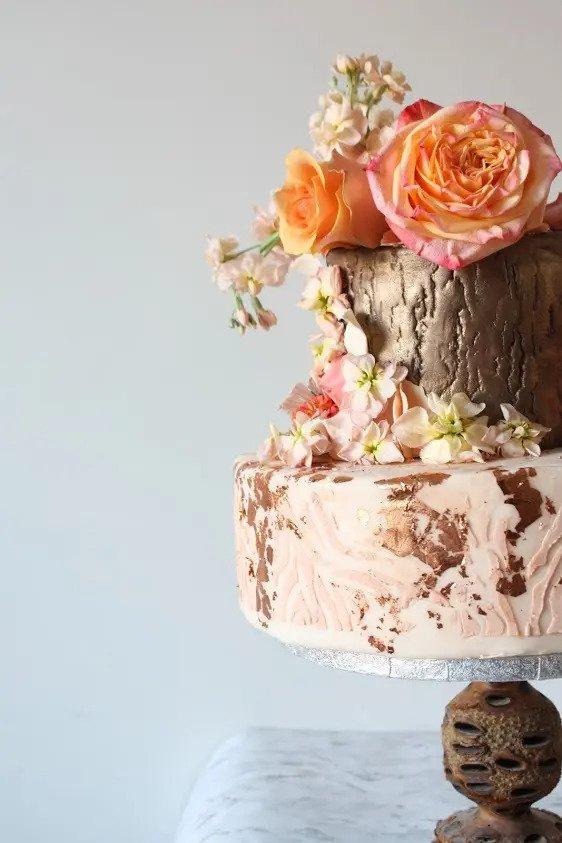 The clue's also in the name at Fuschia Blooms Bakes. This luxurious bakery specialises in all things pink, including a generous selection of rose gold cakes. If you're a fan of flower power then this is the place for you!
Still looking for the perfect wedding cake? What about these beautiful pearl wedding cakes?