The Most Beautiful Marble Wedding Cakes
Marble is big news - and now you can have an incredible marble wedding cake to cut into! Browse 10 beautiful marble wedding cake ideas, all made by UK suppliers!
We have included third party products to help you navigate and enjoy life's biggest moments. Purchases made through links on this page may earn us a commission.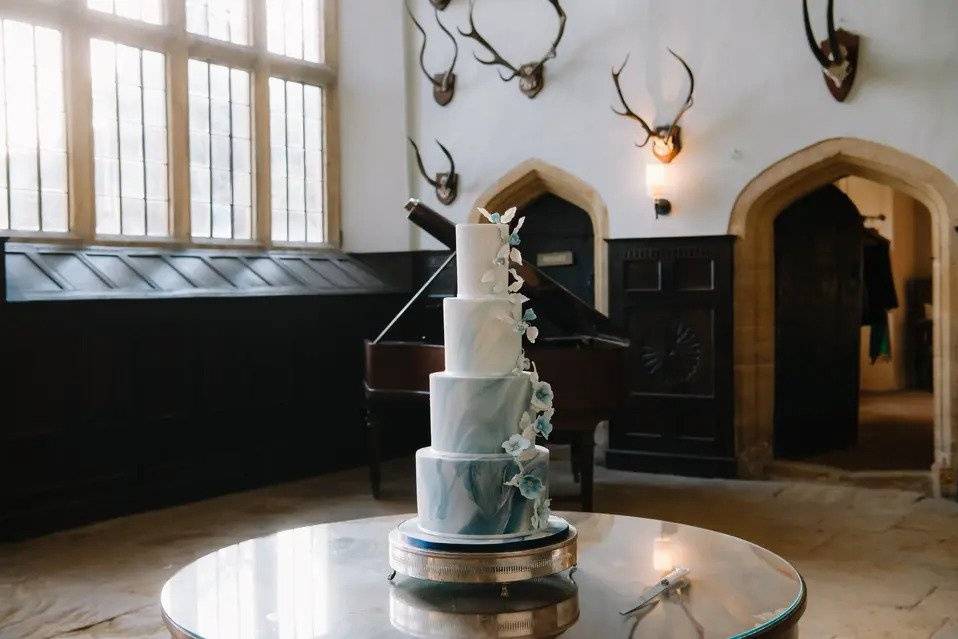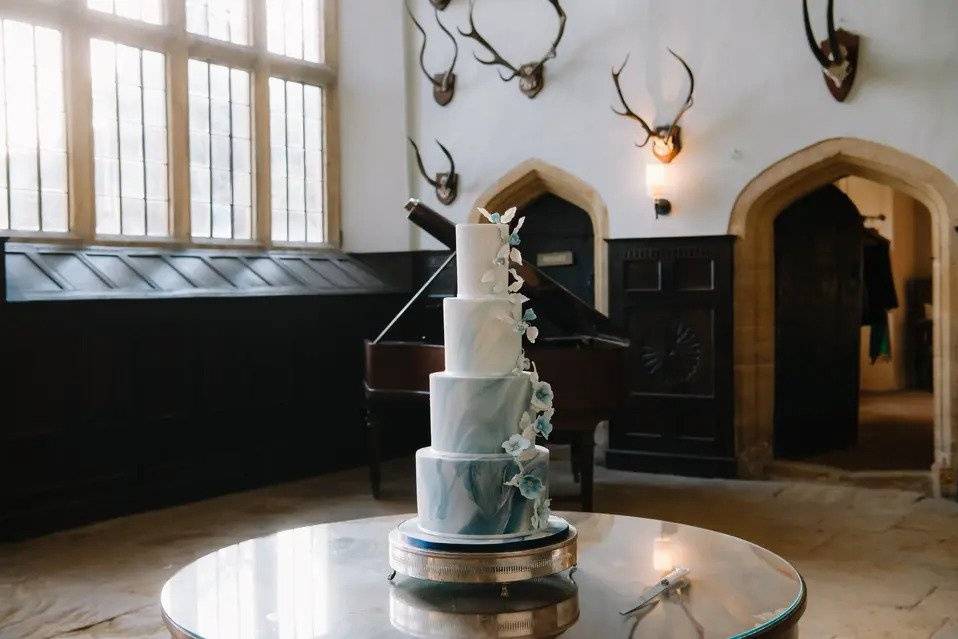 We've seen marble on the catwalk, interior design, homeware and jewellery, and now marble wedding cakes are taking the world by storm. In contrast to the more rustic naked cakes, this trend is luxury and glamour at its best, and we just can't get enough.
We're not talking about marbled cake sponge (although there's nothing stopping you from marbling your cake inside AND out!), but instead incredible icing work that makes your wedding cake look like it is crafted from beautiful marble. It's a great trend to tap into, particularly if you already love the look of marble wedding invitations.
You might hesitate to cut into such a beautiful wedding cake, but we can guarantee it'll taste as good as it looks so go on and cut your wedding cake and enjoy every mouthful. Just make sure you get some photos of it in all its marbled glory first. Want to find the perfect wedding cake? Make sure you browse our directory of wedding cake suppliers near you!
10 Amazing Marble Wedding Cake Designs
Take inspiration from these 10 amazing marble cakes, but be warned - they look so good you won't want to eat them!
1. Blush Pink and Gold Marbled Wedding Cake - Whippedart
Whippedart's classy two tier marble cake is the definition of pretty in pink. With its combination of gorgeous blush pink tones, vibrant streaks of gold and subtle marbling, this is one for the romantics.
2. Black and White Marbled Cake with Gold Foil - Cake Carousel
It's easy to see why a marble effect cake is now a must-have feature at a wedding - just look at this chic cake from Cake Carousel. Neutral white, black and grey marbling means that this is a stunning centrepiece for any wedding, no matter the theme.
3. Blue Marbled Tiered Love Birds Cake - Cakeaways
If you're after an unusual wedding cake, then this blue marbled masterpiece from Cakeaways could be the one for you. Blue marbling and interesting textures create a wave-like effect, and the whole thing is topped off with two little love birds.
4. Blue and White Ombre Marbled Cake - Cocoa and Whey
This Cocoa and Whey cake is one for the on-trend couples. Not only does it feature calming blue marbling, it's also a perfect example of an ombre wedding cake AND it features a trail of delicate sugar flowers. What more could you want?
5. Geometric Marble Cake with Roses- Wedding Cakes by Lisa Broughton
Who says cake can't be art? This four tier gravity-defying marble cake from Wedding Cakes by Lisa Broughton combines elegant colours, marbling, flowers and geometric structures to provide the ultimate wedding conversation starter. Opt for a creative wedding cake stand to achieve this look.
6. Gold Tiered Marble Cake - Wedding Cakes by Lisa Broughton
Gold marbling is a great way to get creative with the trend while creating even more luxury. Wedding Cakes by Lisa Broughton goes one step further by accessorising this with some delicate roses and an eye-catching gold hoop. Discover even more beautiful gold wedding cakes here.
7. Grey Marble Cake - Euthymia Cakes
Euthymia Cakes' three tier marble cake shows just how easy it is to transform a classic wedding cake into a show stopping piece. Grey marbling adds an interesting twist to this cake, complete with a sugar rose and gold ribbon.
8. Tiered Grey Marble Cake with Sugar Roses - Icing Elegance
This four tier grey marbled cake from Icing Elegance really lives up to its name. Grey marbling is guaranteed to provide an elusive chic look, while the tempting pink sugar roses add a fun pop of colour.
9. Tiered White and Blush Pink Marble Ruffle Cake - Sweet Alchemy
With this four tier wedding cake, Sweet Alchemy once again prove that you can have it all. Ruffles, ribbons, sugar roses, metallic tones and, of course, marbling, are all expertly combined without looking crowded. Impressive!
10. Emerald Marble Cake with Roses - Cobi & Coco
Cobi & Coco know a thing or two about luxury. Rich emerald tones with gold highlights and sumptuous pink roses are a guaranteed head turner, not to mention the stylish grey marbling on the bottom tier.
How to Make a Marble Wedding Cake?
A marble finish is achieved by kneading together different shades of fondant for an amazingly smooth finish. Get experimental with your designs - why not try a marble metallic wedding cake? Top the whole thing off with a unique cake topper for a reception centrepiece that will definitely get your guests talking.
If you fancy browsing some more wedding cake trends, check out our selection of perfect pearl wedding cakes!