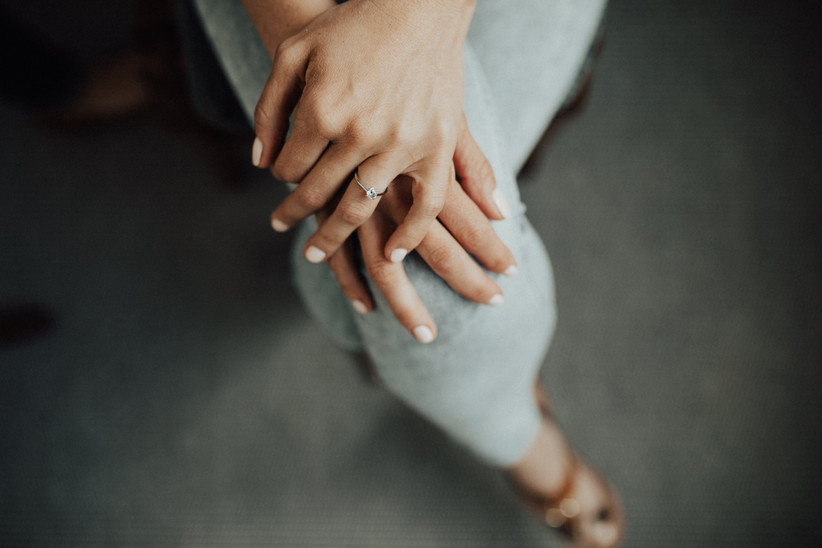 We know we're not meant to have favourites, but if you made us choose we'd probably have to say simple engagement rings come somewhere near the top of the engagement ring pack. There's something so effortless about a simple design, and we can't help being drawn to their clean lines and clear-cut stones.
Here, we've rounded up our favourite simple engagement rings of the moment. We know not everyone's idea of a simple engagement ring is the same, so we've included a whole host of designs for you to choose from. We've got delicate rings with hardly any bling to pieces with one stone at their centre.
Despite lots of the options below looking gold-only, quite a number of them are customisable, meaning you're able to tweak the size of your diamond or change the metal it's set in. We love a bespoke engagement ring, and they're not always as expensive as you might think. Plenty of jewelers are willing to help you make little changes to designs in order to give you the perfect end result.
Now, time for a little browsing of some seriously envy-inducing simple engagement ring designs.
All products were chosen independently by the Hitched editorial team. We may earn a commission for products purchased through some links in this article.
READ MORE: How to Buy an Engagement Ring
1. Three Stone Dainty Diamond Ring – The Cut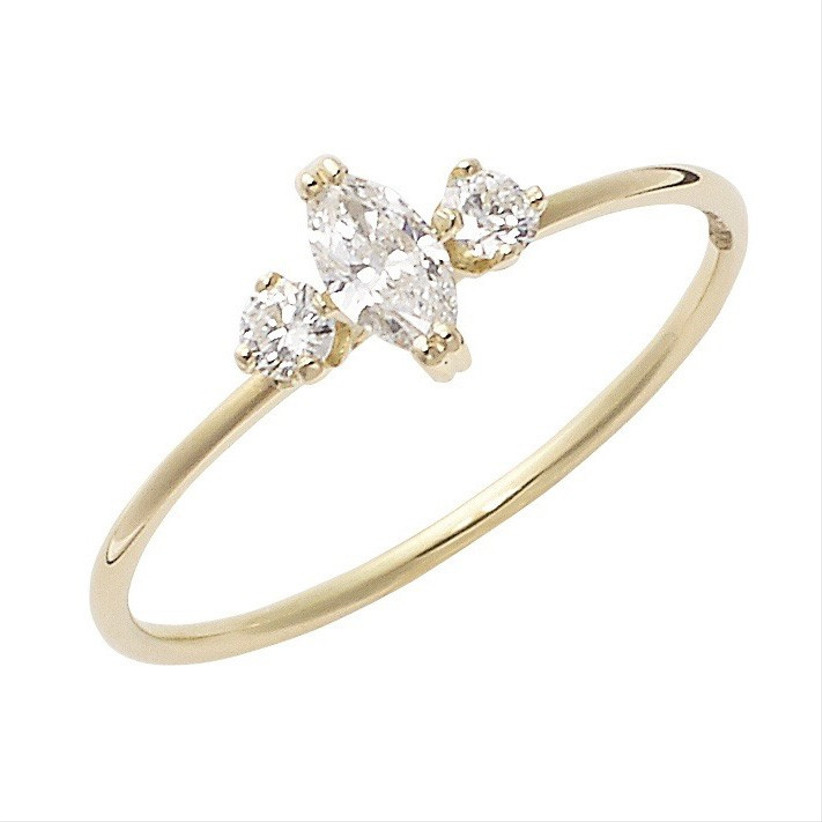 When it comes to simple engagement rings, there's no better place to start than designs with a slender band which let the stones do the talking.
The sleek setting on this three diamond ring is beautifully delicate, and would look perfect paired up with a similarly sized wedding band for a gorgeous set. The three diamonds are really unique shapes, too, giving this ring a lovely point of difference.
2. White Gold Round Solitaire Ring – Amazon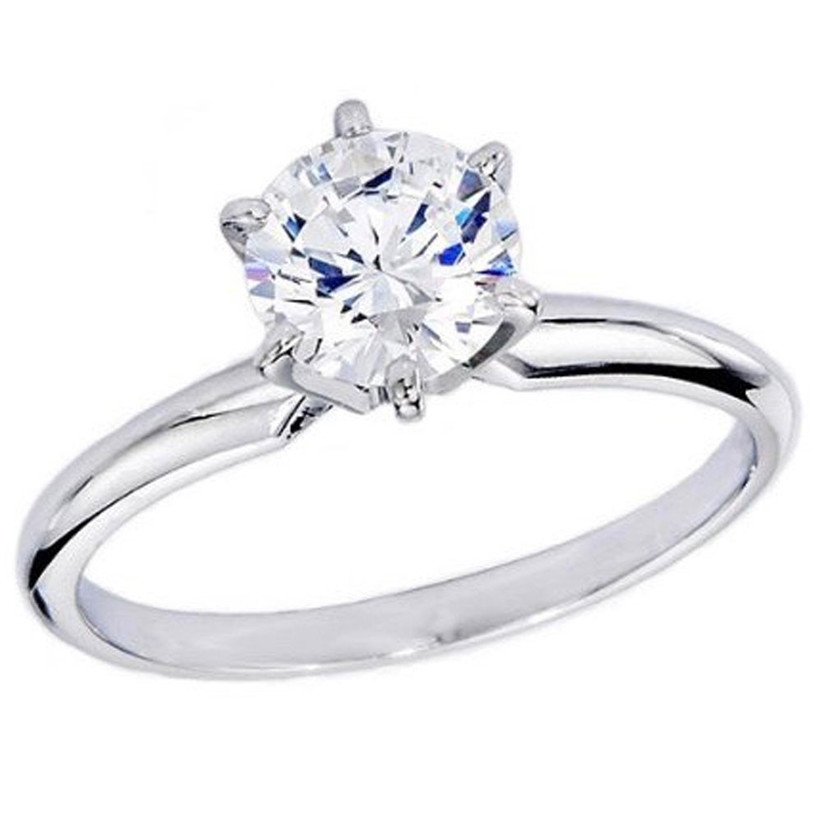 A round solitaire ring is the ultimate simple engagement ring, with the single stone set right at the heart of the design.
The setting on this ring is white gold, which is a gorgeous warm-toned alternative to platinum or silver and which gives the piece a modern slant.
READ MORE: 13 Things to Do After Getting Engaged
3. Nessa White Sapphire Ring – Tom Foolery London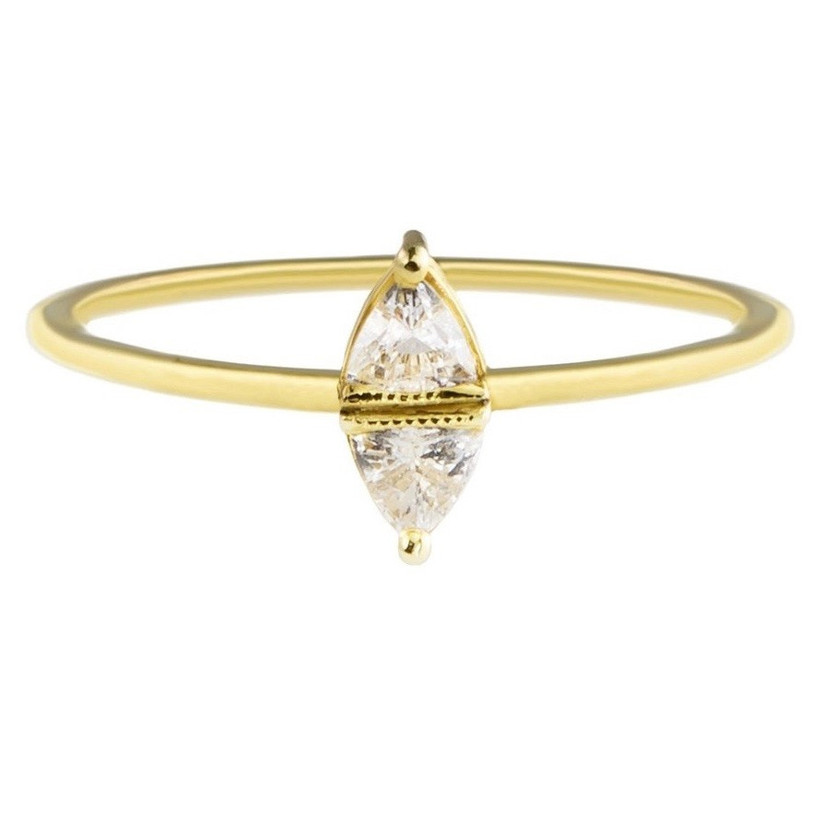 Just because you're going for a simple engagement ring, it doesn't mean you have to go for a classic design. We love this contemporary ring.
Made from white sapphires rather than diamonds, it's less sparkly than typical engagement rings making it a bit more understated. The geometric, symmetrical shape is perfect for someone looking for a piece that's going to stand out from the crowd.
4. Signature Button Back Ring – Jessica McCormack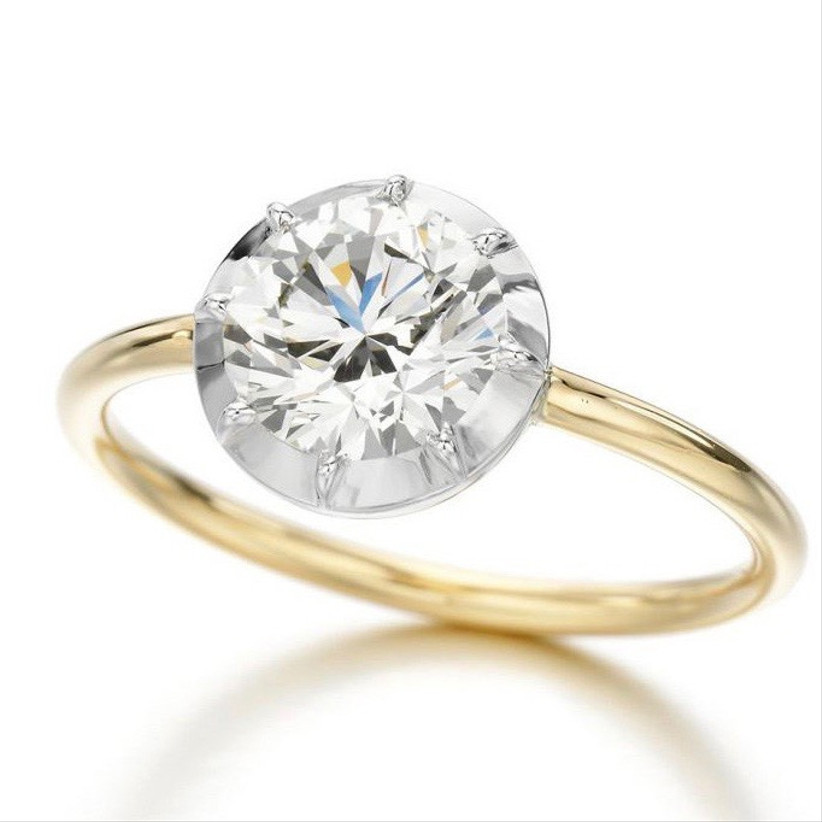 This button back ring by Jessica McCormack is another quirky design which is simply stunning.
The diamond here is one carat, giving you a good dose of sparkle as well as a generous size. We love that there's a mix of white and yellow gold in this ring giving you the best of both worlds.
5. Mini Pear Ring – Michelle Oh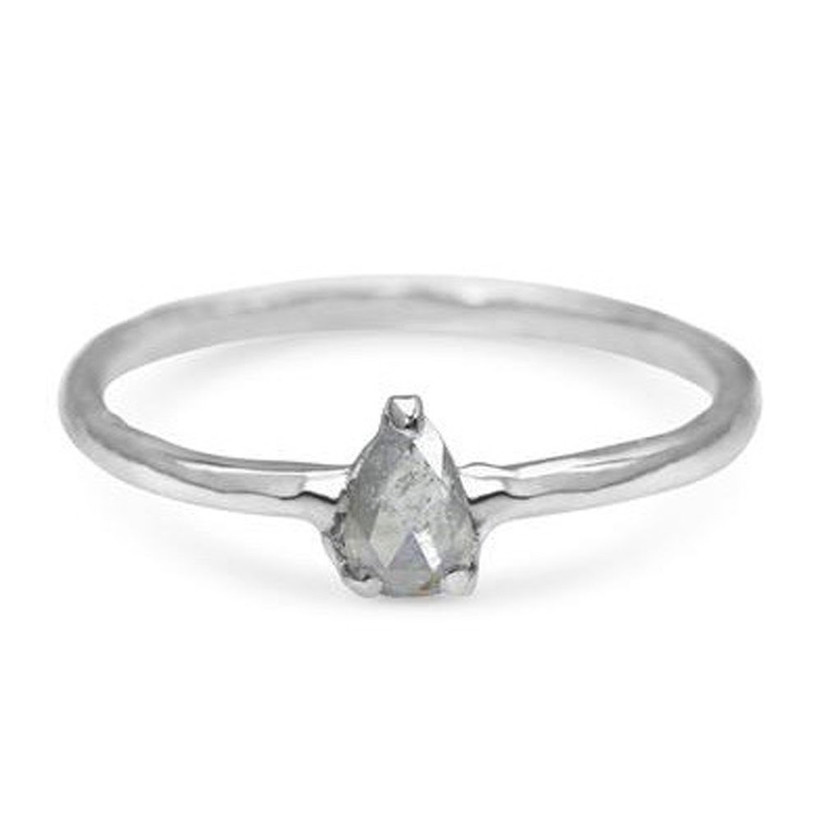 If glitz isn't your thing then an understated ring like this little beauty could be just perfect.
The white gold setting and grey diamond pair beautifully for a gorgeous, subtle look, while the pear-shaped stone adds yet another point of difference. This is definitely a ring for someone who likes simple yet beautiful designs.
READ MORE:The Best Alternative Engagement Rings for Untraditional Couples
6. Emerald Diamond Eternity Band – The Cut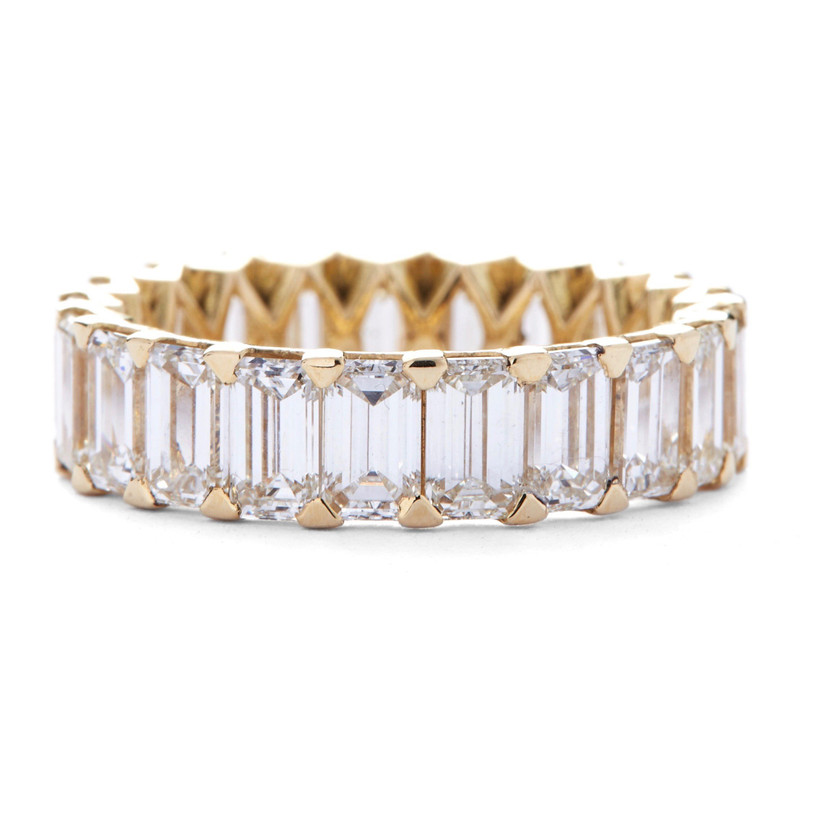 Who said an engagement ring had to feature just one or two main stones? This gorgeous ring shows you can have as many stones as you like.
This eternity band isn't a traditional choice for an engagement ring, but we love that. The emerald cut diamonds have that pretty elongated shape, giving this ring a vintage 1920s look. It's perfect for anyone who loves classic design as a ring like this one is sure to never go out of fashion.
7. Gold Solitaire Ring – Amazon
Simply set with one solitaire diamond, this ring is the very best kind of chic.
We love that the claws are made from white gold, while the band is a lovely warm yellow gold. The  diamond itself is a stunning GIA certified stone, so you know it's of the very highest quality (for that signature diamond sparkle).
8. Take Flight Feather Ring – Phoebe Coleman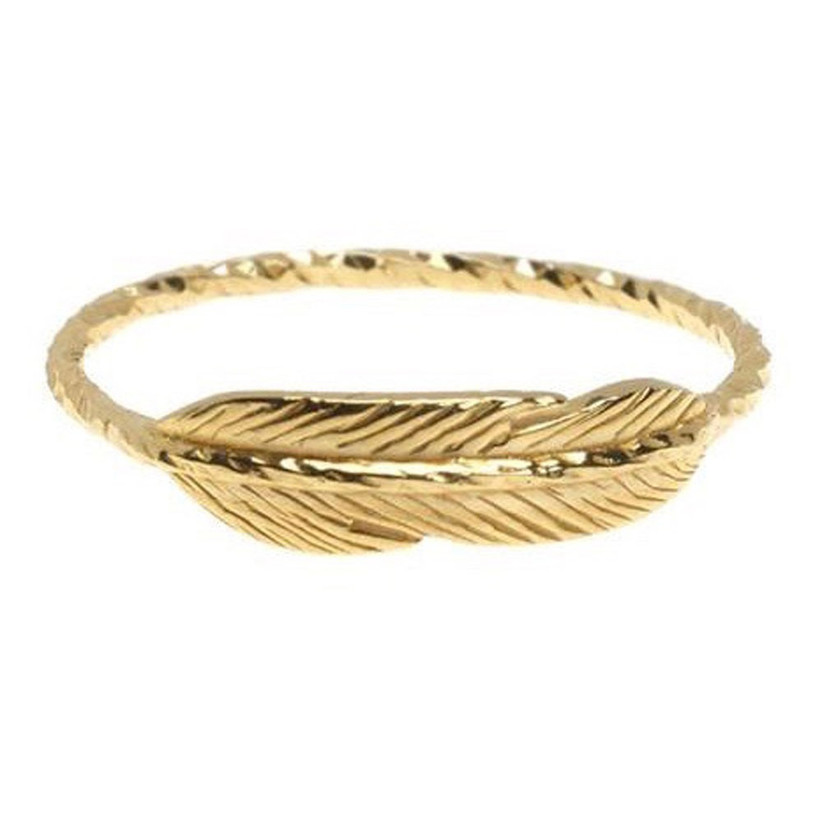 There's no reason to go for a glitzy stone if you never would have worn something sparkly before. How about a simple gold heirloom band to mark your engagement instead?
This dreamy feather design feels almost fairytale-like, and we love that it's crafted from one single piece of metal for a unified finish.
9. Gold And Diamond Set Band – Tom Foolery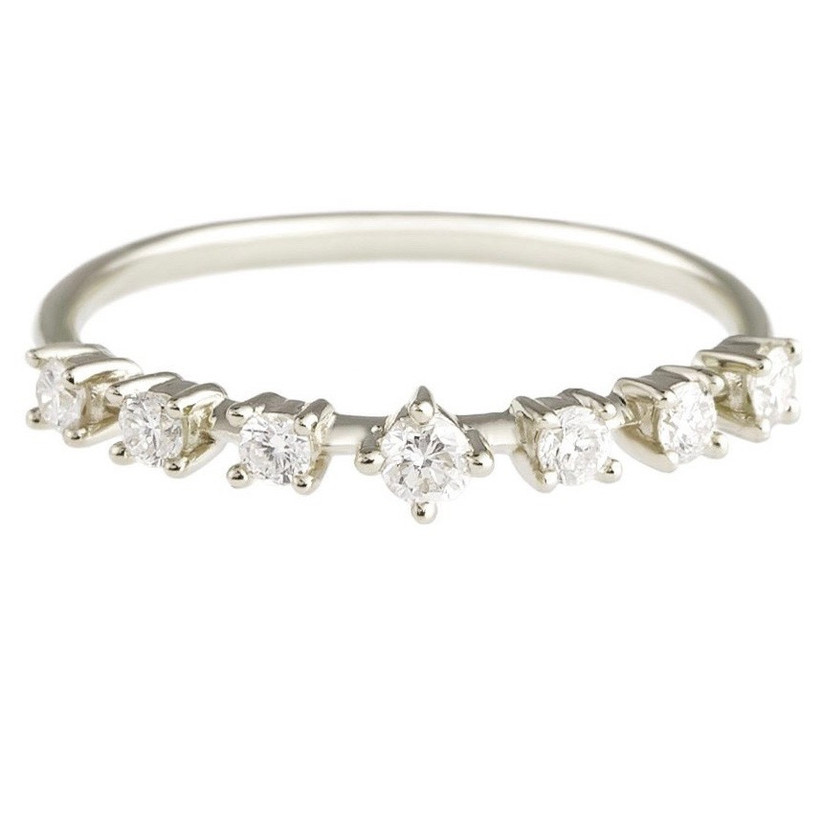 Sometimes it's the littlest of things that can make a design stand out, and with this gorgeous band it's the fact that the central stone is set at a different angle to the rest.
The delicate finish on this beautiful engagement ring makes each of the diamonds seem to levitate for a magical finish.
READ MORE: Affordable Engagement Rings that Won't Break Your Budget
10. Emerald Cut Diamond Solitaire Ring – Debeers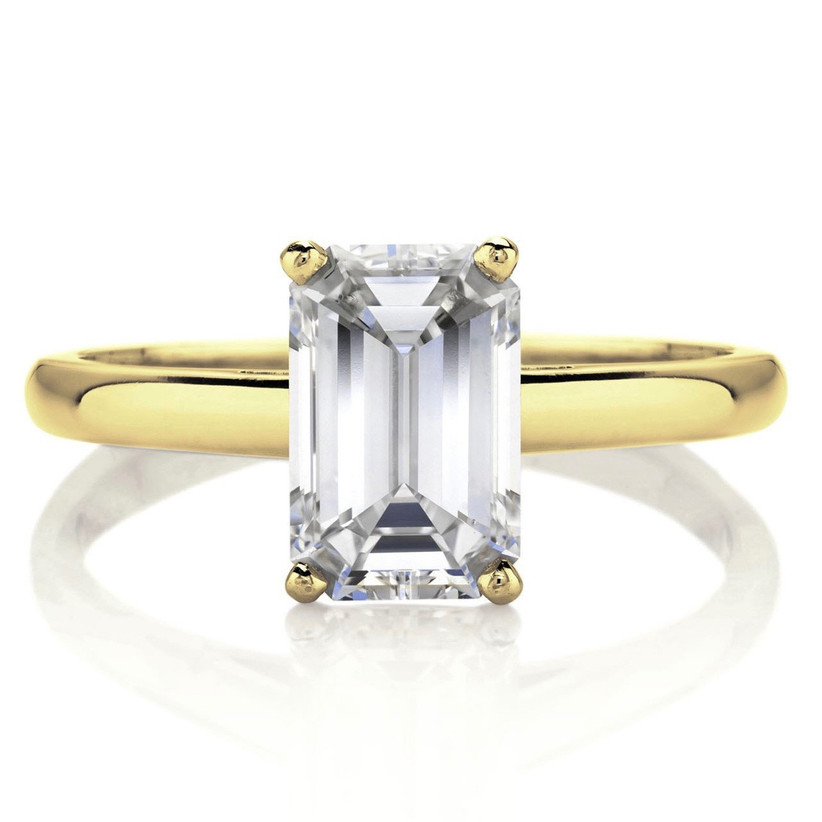 This engagement ring might be simple, but it still has a big impact. We love an emerald cut on a diamond, giving it those gorgeous angular lines that reflect a whole lot of light for an eye-catching sparkle.
The yellow gold setting ensures this statement piece has a classic, vintage look that is sure to stand the test of time.
11. Rhombus Ring – Tom Foolery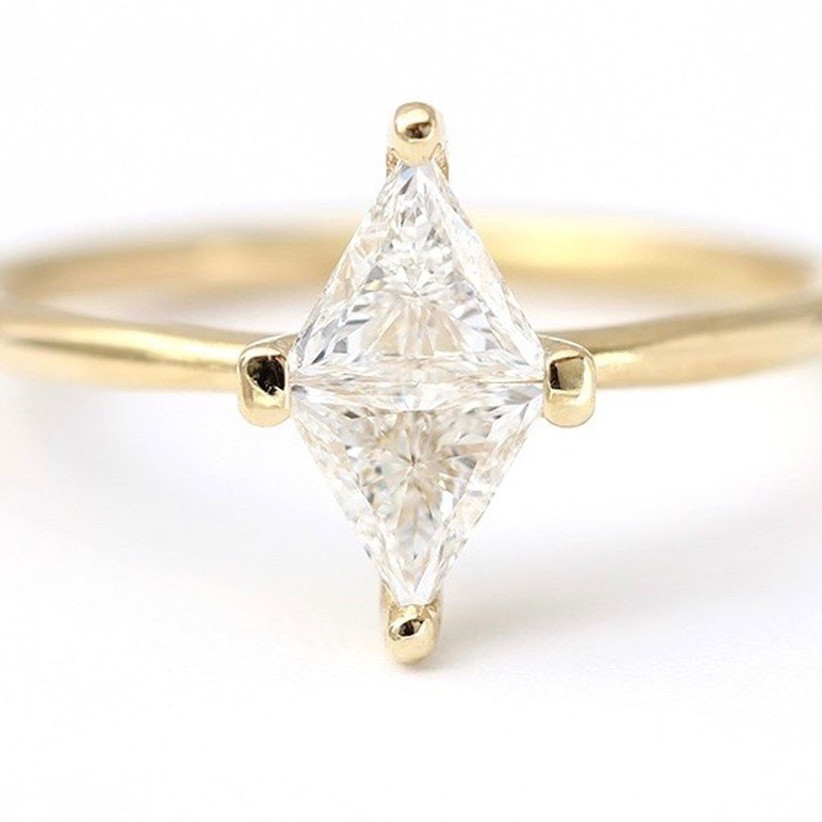 We don't see many people with rhombus-shaped diamond rings, and that's part of the appeal for us.
We love this unique shape for its angular lines and unique look. It's sure to stand out from the crowd. With four simple yellow gold claws this design lets the diamond do all the talking.
12. Cherry Blossom Fairtrade Ethical Ring – Not on the High Street
This ring combines a simple design with a slightly quirky look, giving you the best of both worlds. We love that this design isn't symmetrical, so depending on which way you look, at it you'll always see something a bit different.
This piece is also ethically sourced, so not only will it look gorgeous, you'll know that the production to get it to you has been a fair one. Everyone wins.
READ MORE: The Ultimate Guide to Planning Your Big Day
13. Canopus Ring – Rachel Boston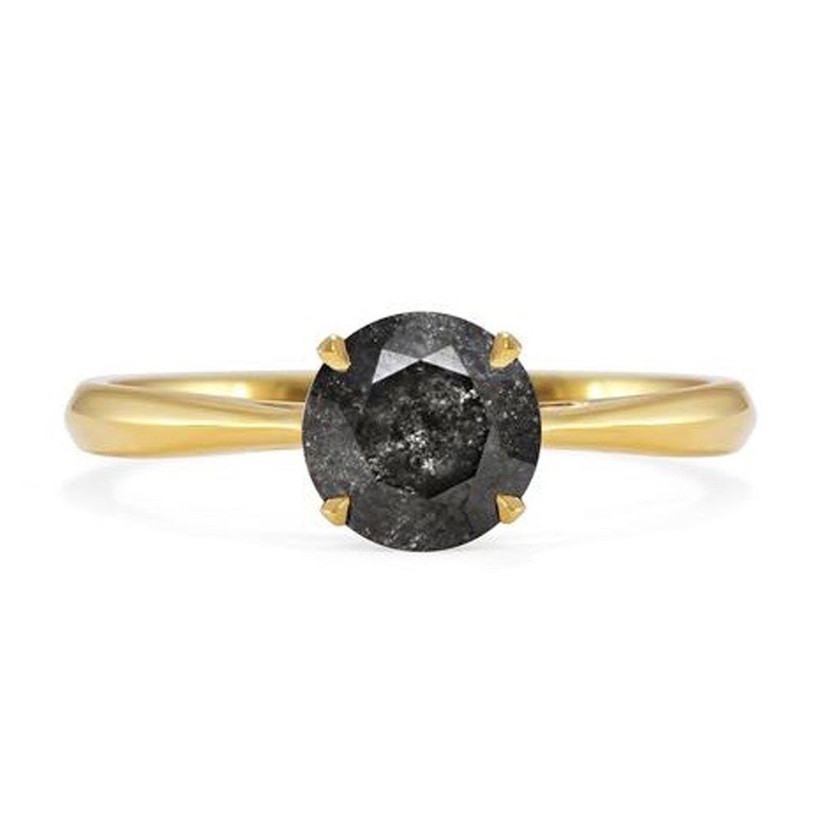 If you love the idea of a diamond but aren't sure if a sparkly stone is for you, then how about looking at grey diamonds? They're less reflective but still stunning with their unique flecks and patterning.
We love this clean, clear-cut design by bespoke engagement ring designer Rachel Boston. The simple yellow gold band and minimalistic four claws allow the dark and moody stone to be the full focus of the design.
14. Tender Love White Diamond Ring  – Phoebe Coleman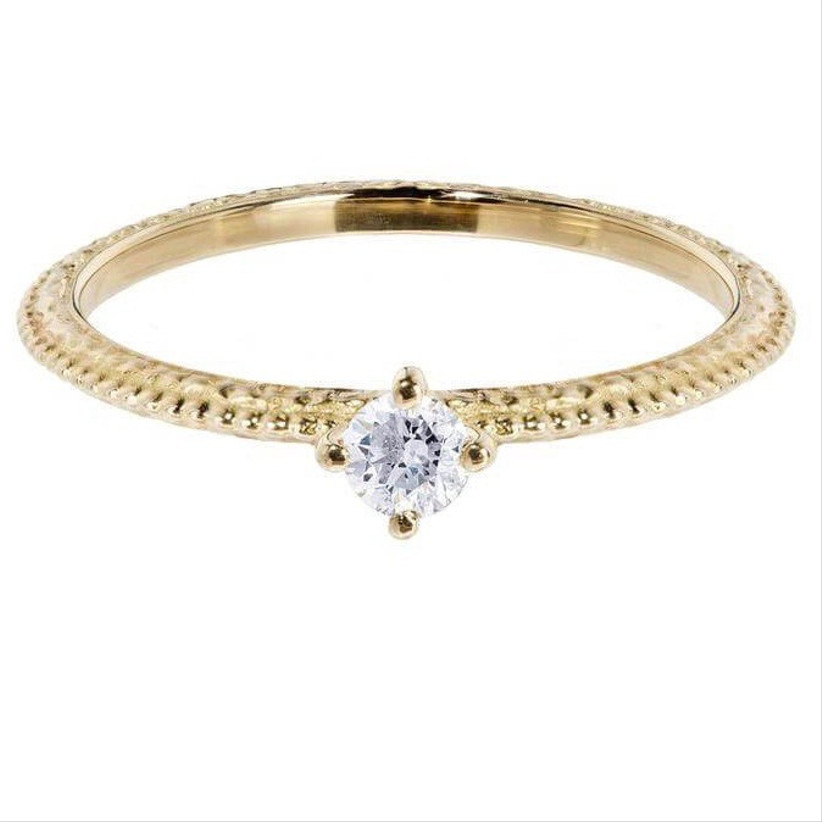 Sometimes having a design aspect on the band itself can add a little something extra to a simple engagement ring.
This beaded yellow gold example gives understated elegance, and acts as the perfect base for the central solitaire stone to shine from.
15. Baguette Lineup Ring – Tom Foolery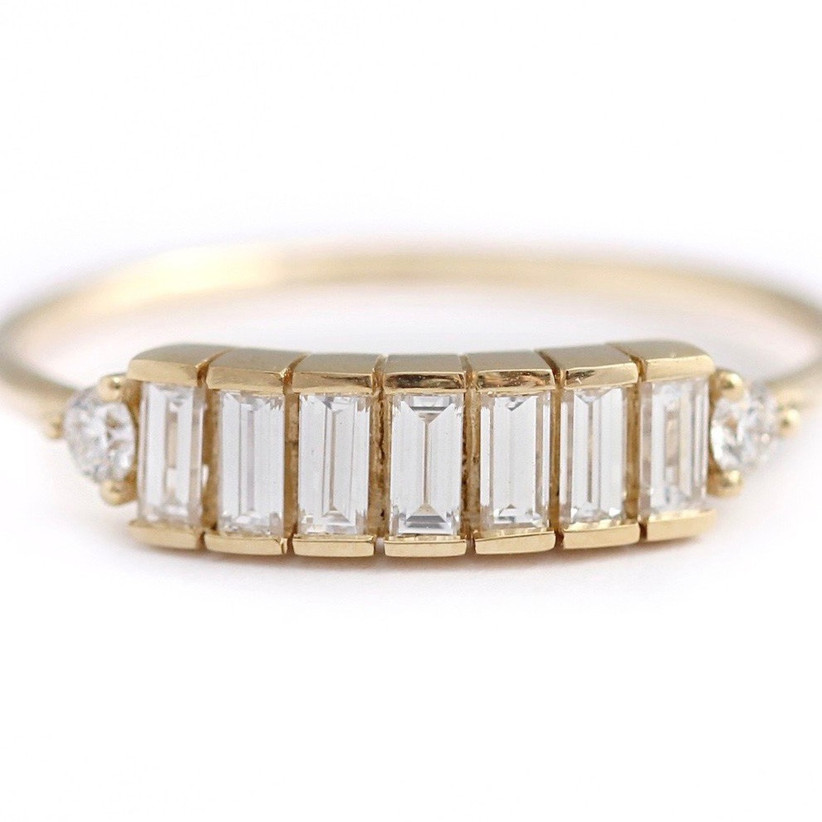 Seven baguette diamonds are flanked by two smaller round diamonds in this vintage-inspired ring. We love the simple design of this linear piece, giving something unique while maintaining clean and chic lines.
This would be beautiful, we think, paired simply with a yellow gold wedding band for a stunning stacked set.
READ MORE:The Most Creative Ways to Announce Your Engagement 
16. Asymmetrical Diamond Ring  – Tom Foolery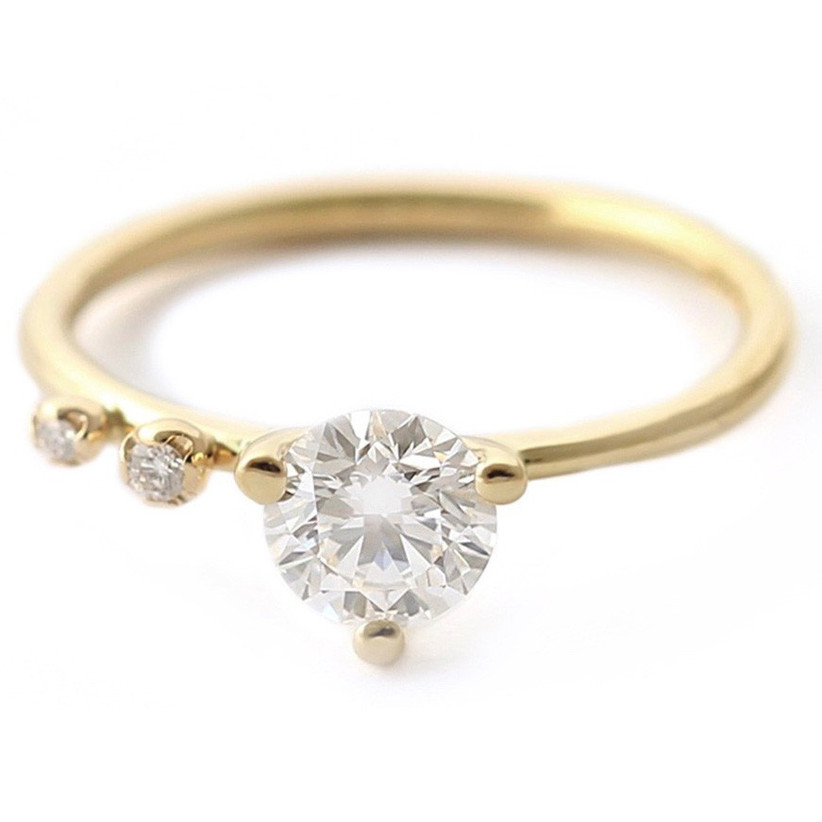 How pretty is this solitaire-style ring? The addition of two diamonds set just off-centre gives this simple engagement ring a really unique look.
What's more, the central stone is 0.75 carat so you'll get a good dose of bling for your buck.
17. Brilliant Cut Solitaire Ring – Goldsmiths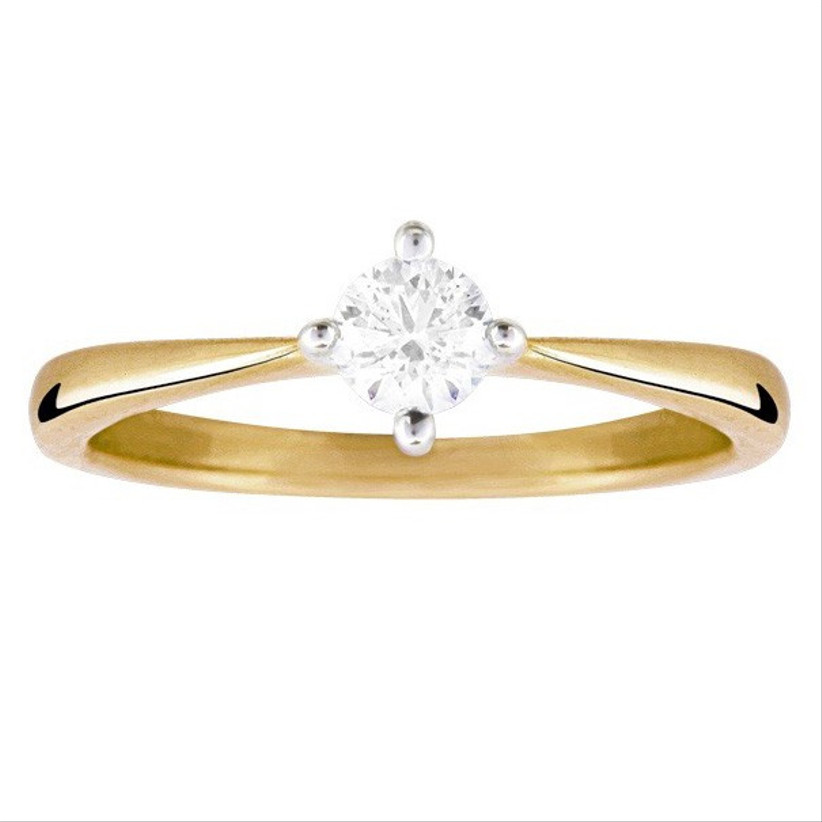 There's nothing like a solitaire when it comes to simple engagement ring design.
We love how this example has a little twist, with the diamond looking like it's been set at an angle thanks to the four elegant claws holding the stone in place. When you look at this ring from the side the setting appears to look like a flower too. How sweet!
18. Lunar White Mini Pearl Ring – Phoebe Coleman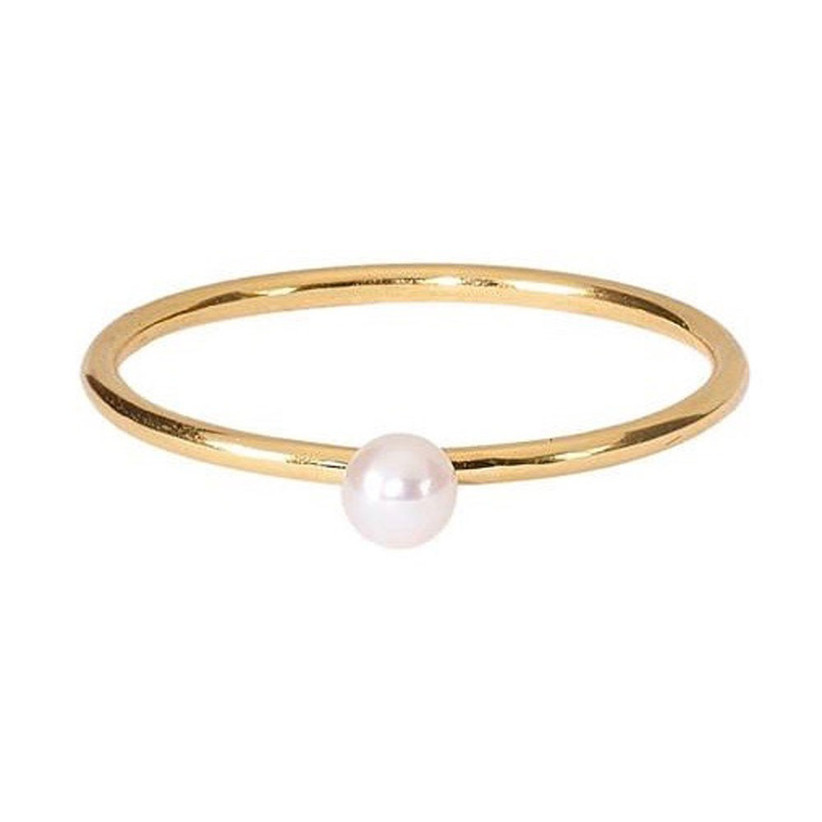 Diamonds aren't for everyone, and this gorgeous understated pearl ring would make a lovely alternative to the usual glitz and glam.
We love how delicate this single pearl design is – it's the perfect ring for someone who likes simple but beautifully designed things.
READ MORE: 16 Engagement Party Ideas to Kick Off Your Wedding Planning Journey in Style
19. Art Deco Marquise Ring  – Tom Foolery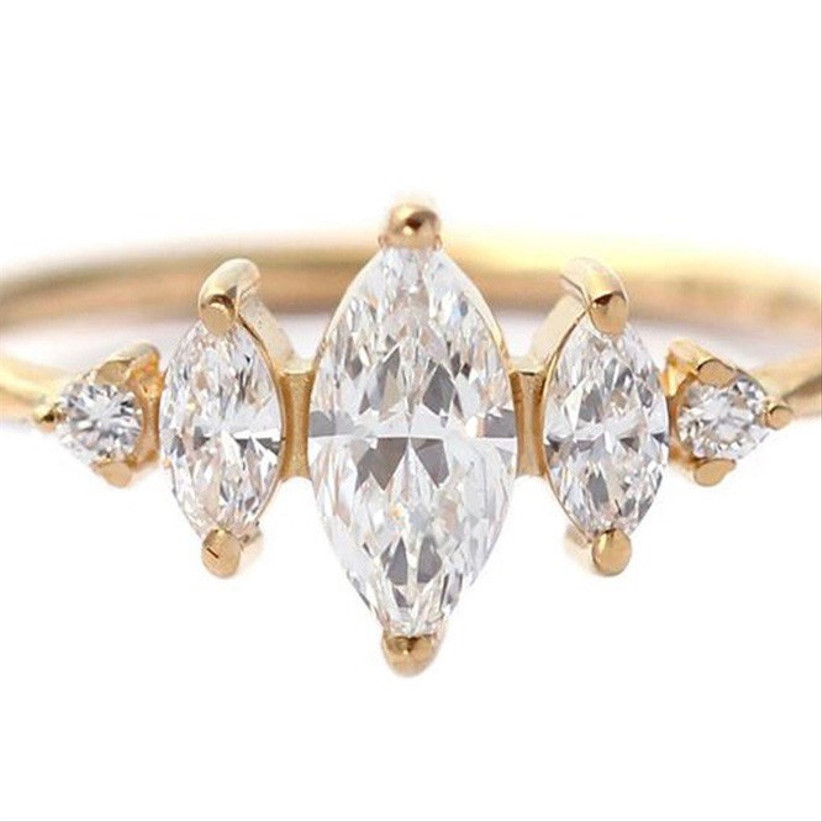 Even if you've decided on a simple engagement ring, you might still like the idea of multiple diamonds (because hello, you're only human). This little chap is a gorgeous example of a clean design with more than one stone.
We love the marquise cut rocks on this gorgeous ring, giving it a fairytale look and feel.
20. Dew Drop Diamond Ring – Catbird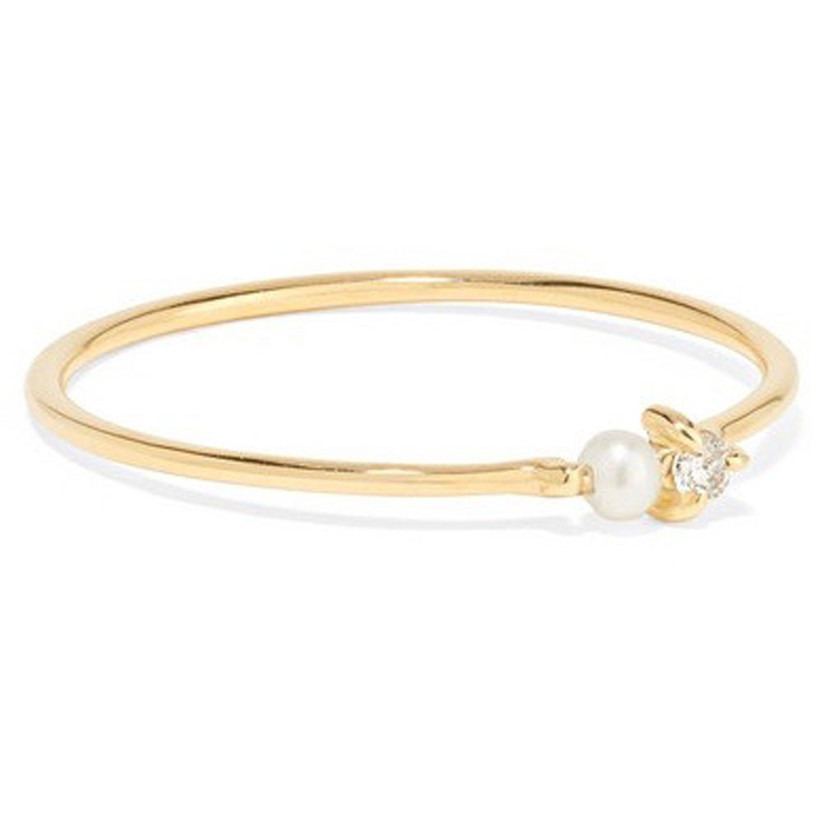 This delicate ring is set with an ethically sourced recycled diamond, so at the same time as getting a beautiful design, you'll also know it's been responsibly sourced.
We love the offset design with the pearl contrasting against the sparkle of the diamond, giving you something interesting to look at that is still simple, sweet and small.
READ MORE: The Best Temporary Engagement Rings to Propose With
Starting to think you might fancy something a little more unique? Take a look at our guide to designing your own bespoke engagement ring.