What Is a Sequel Wedding? Here's Why Might It Be Right for You
A new trend for two wedding ceremonies is about to kick off - here's what you need to know
We have included third party products to help you navigate and enjoy life's biggest moments. Purchases made through links on this page may earn us a commission.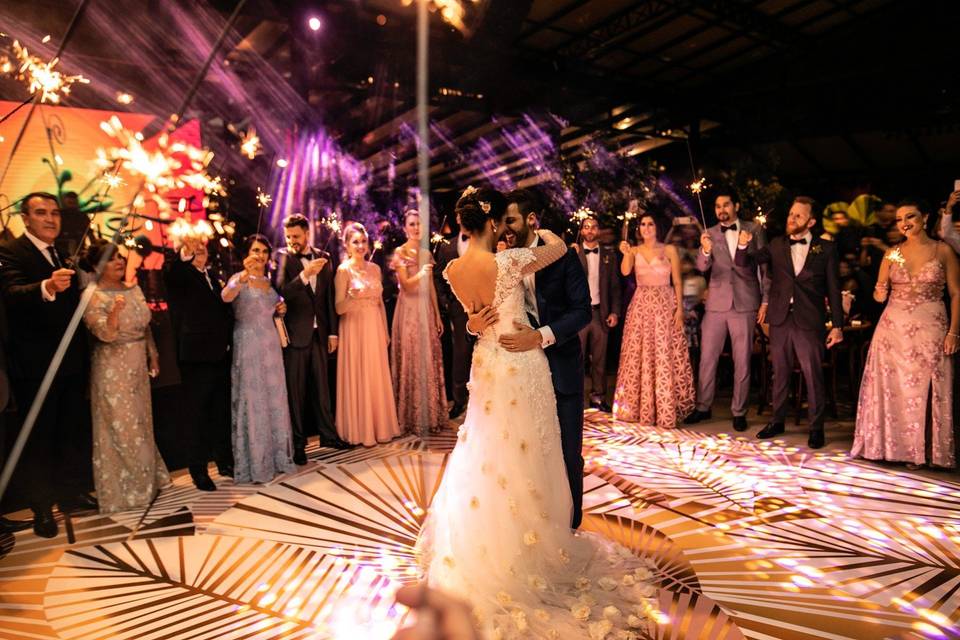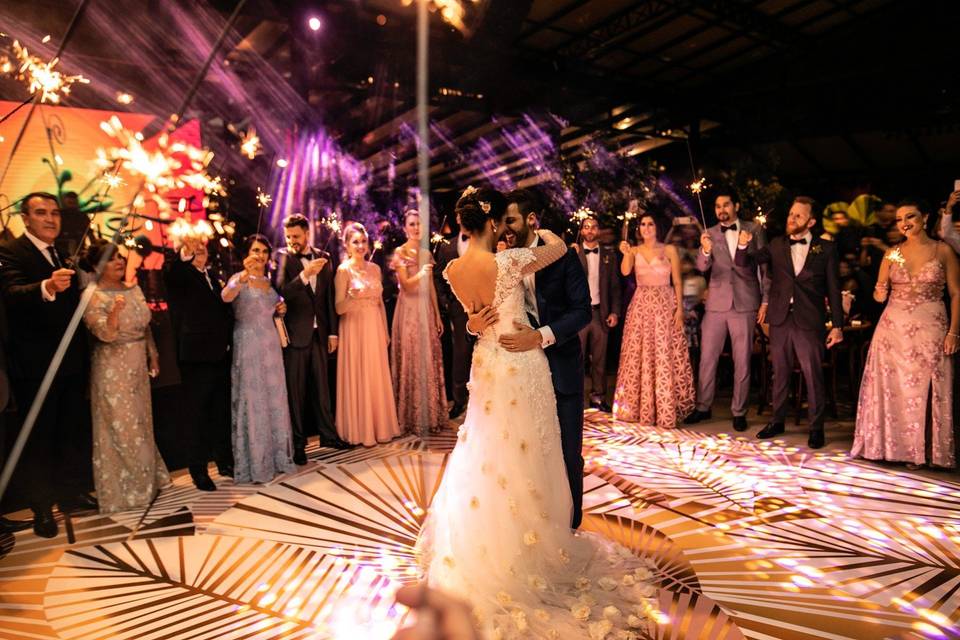 The Coronavirus pandemic has put a hold on many couples' wedding plans, with more than three quarters of couples choosing to postpone weddings planned during lockdown.
As the world begins to open up again, a new wedding trend is emerging that provides the best of both worlds for couples who still want to marry: the sequel wedding.
Sequel weddings aren't an entirely new concept. It basically refers to a couple hosting multiple ceremonies, and this is already tradition in many cultures and religions. Similarly, it's popular among celebrities to extend their wedding celebrations: just think of Sophie Turner and Joe Jonas, and Justin Bieber and Hailey Baldwin.
But we're about to see sequel weddings become a new norm for 2020 and beyond as couples choose to create more authentic moments of celebration with their family and friends. After months of not being able to see each other in person, the joy and connection that happens at a wedding is not something we'll want to keep for just one day. Instead, minimonies, micro weddings and elopements will join with big reception celebrations for a sequel wedding.
Here's what you need to know about throwing a sequel wedding.
What Is a Sequel Wedding?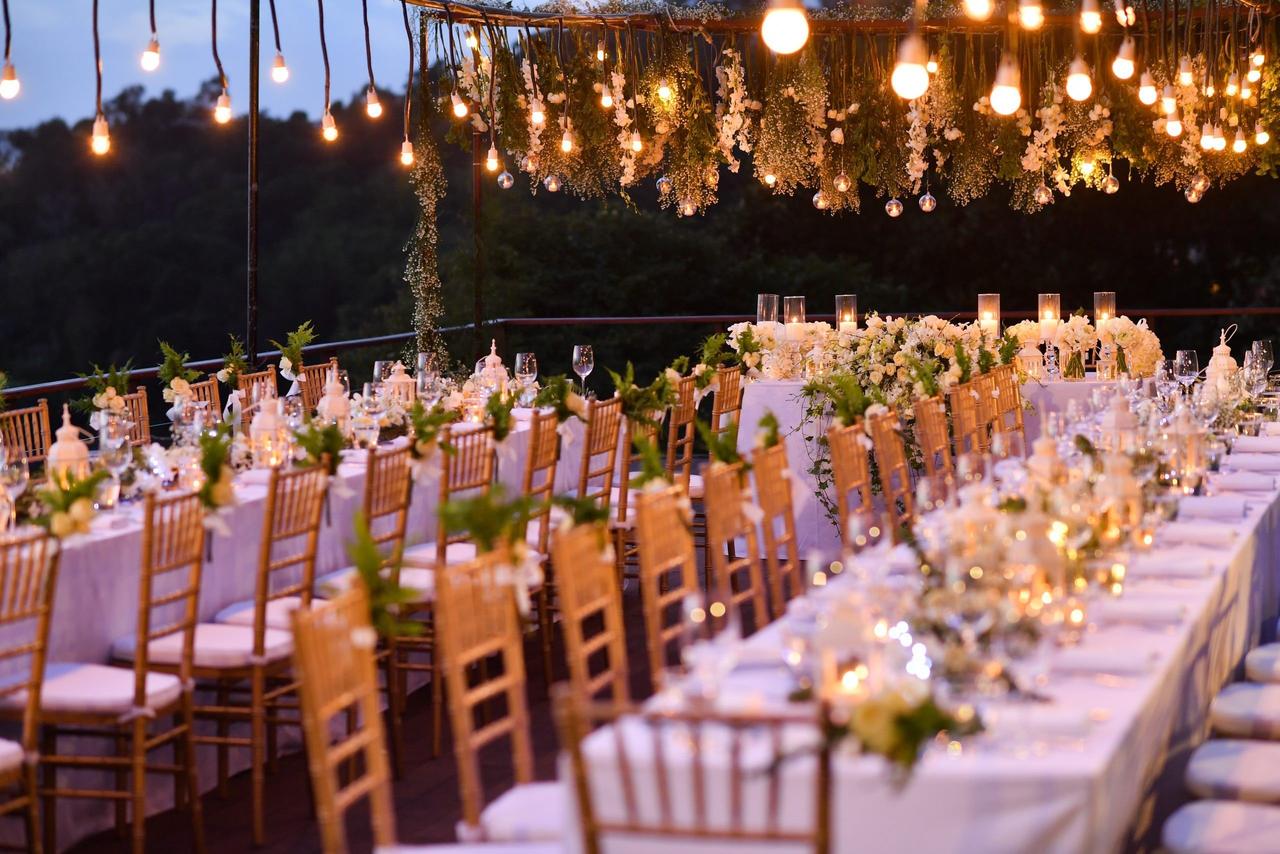 In essence, a sequel wedding is a two-part wedding where a couple will celebrate with multiple ceremonies. Typically, the first ceremony is intimate with just close family and friends, while you invite a much larger guest list to the second ceremony and follow it with a large, grand reception.
There are lots of reasons couples choose to do this, for example, having a small church or registry office wedding followed by a much larger party on a different day at your chosen venue. What we're seeing as a rising trend following the Coronavirus pandemic, is more couples choosing to host a small minimony, micro-wedding or elopement on their original wedding date or later this year, with a much bigger 'sequel wedding' planned for 2021.
Not sure what a minimony, micro-wedding or elopement are? Here's a brief recap.
Minimony: A minimony is a small version of your postponed wedding, most often held on your original wedding date. This is your legal ceremony (or a commitment ceremony with a celebrant) and will be done in front of a few loved ones, either in person or virtually. You do everything planned on your original date, such as have your first dance, hire your photographer for a few hours, make your vows and cut a small version of your wedding cake. The key to your wedding being a minimony is that you've had to cut down your guest list; this bigger guest list will then get an invite to a follow-up wedding when large groups are able to meet again. There you'll have another ceremony where you walk down the aisle and exchange vows (just not legal ones this time) and your reception.
Micro Wedding: A micro wedding is a wedding with less than 20 guests. It differs from a minimony because you always intended on having a very small guest list. Most often with a micro wedding there isn't a reception planned at a later date; the couple are choosing to have an intimate wedding day with just their nearest and dearest. What we're finding after lockdown is that couples are feeling the pull of having a big party with all their loved ones to celebrate finally being able to reunite. They won't have another ceremony but they will have a 'sequel reception' where they might hire out a more casual venue like a pub or restaurant and the focus be on a party, rather than it being a second wedding day.
Elopement: An elopement is traditionally the couple and maybe two witnesses going away to marry in secret. Lots of eloping couples don't tell their families, but we may see a rise in couples gathering a few friends or family (maximum 10) and getting married without telling their extended family and friends until after the event. This is then followed with a party-style reception where you can either reveal you got married, or tell people in advance and let them join you to celebrate.
Why Should I Have a Sequel Wedding?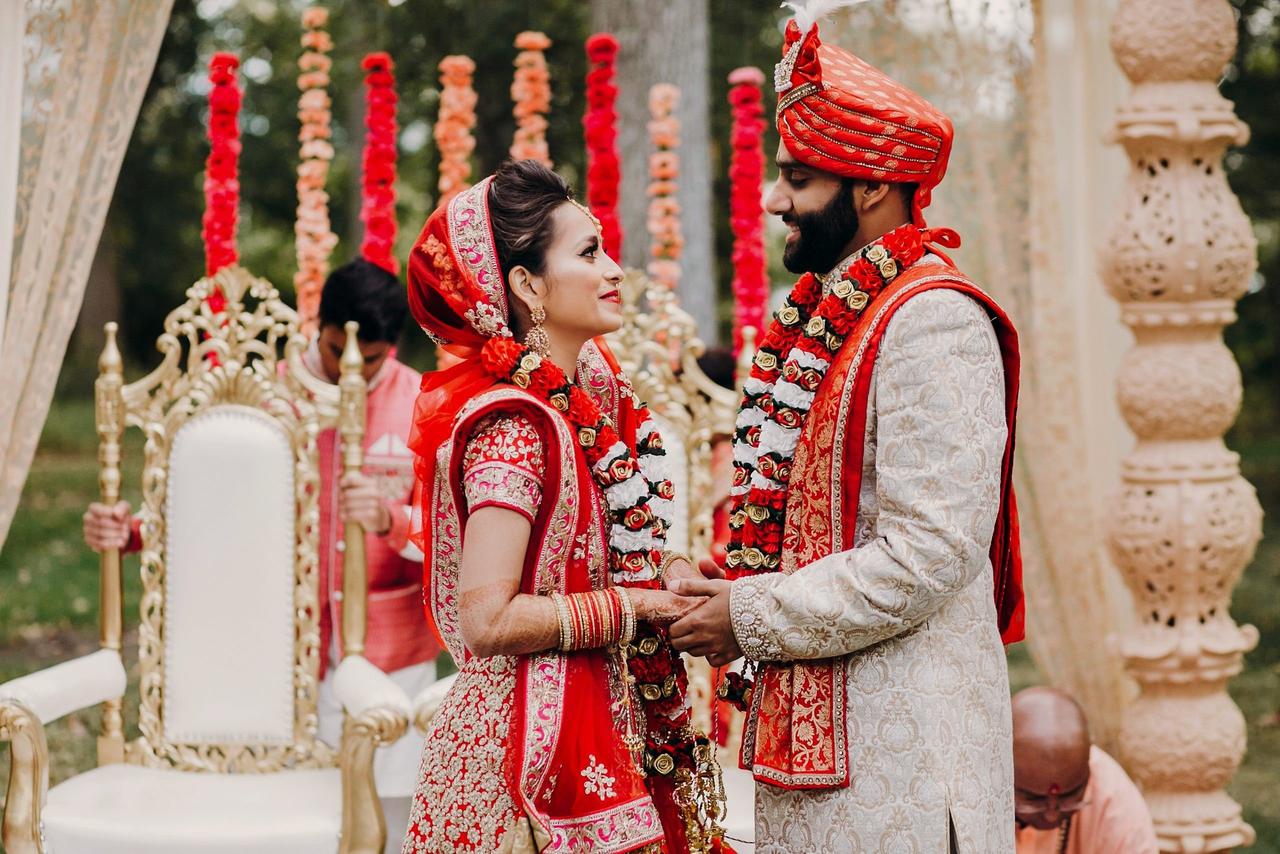 Sequel weddings are quite common in certain religious and cultural traditions, but there's plenty of other reasons couples choose them, often with a lot of significance and meaning behind them:
Second Marriages: Lots of couple prefer a small, intimate registry office civil ceremony for their second wedding, but still want a bigger celebration with friends
Destination Weddings: The abroad wedding for many is their 'real' wedding, but for lots of reasons, you might legally have to marry in the UK first and still want to mark that occasion in a smaller way. It may also be that the destination wedding is your legal wedding, but you'd still like a local celebration
Family: Couples who have elderly relatives who can't travel may choose to have a small ceremony with them present before a bigger wedding elsewhere in the UK
Visas: Lots of couples who are getting visas to join their partner in another country will have a legal ceremony to adhere to the visa rules. They'll want to celebrate this incredible moment in their journey to being together, and then have a huge wedding with friends and family later. It could be that these events take place on different continents and it's simply not possible to have everyone together in one place
Your Parents Don't Share Your Vision: It can be that your family want to pay for your big day, but the number of guests they want to invite or their more formal vision doesn't fit with yours. In this case, they may be really happy for you to have a smaller day out your own budget that fits your theme, and another day that is in line with what they would like planned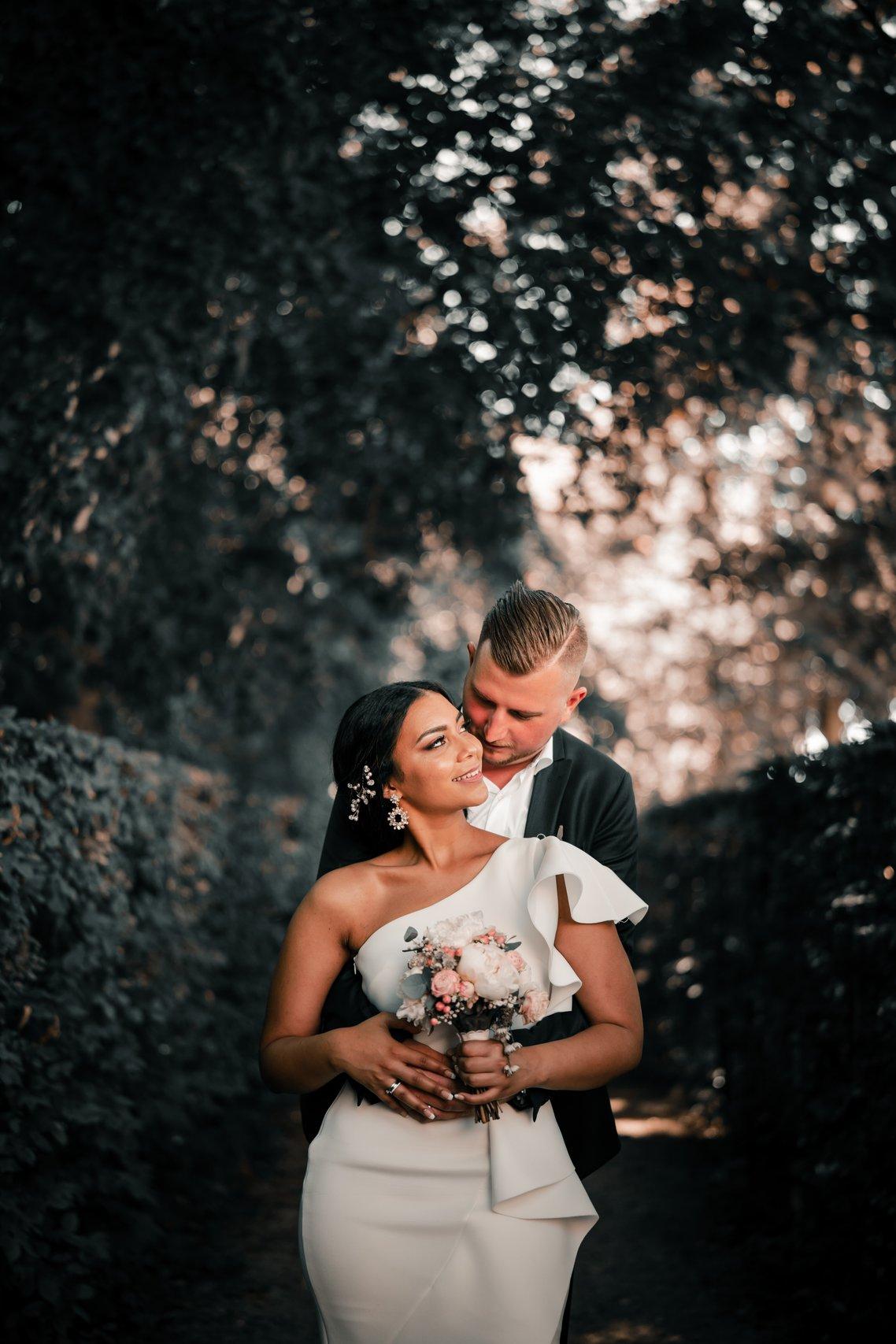 What's happening in 2020 and beyond is that couples are choosing to break from tradition and adopt a "more is more" approach to their nuptials. They're hosting two fully-fledged wedding ceremonies, just with different size guest lists. The Coronavirus pandemic has meant that 1) lots of couples have been separated from their loved ones and want to have a party to celebrate being able to reunite, but 2) those couples don't want to put their guests at risk by organising a large gathering for the time being. That's made the sequel wedding a sensible and exciting proposition, and here's why it could be right for you:
Want elderly or at-risk relatives to see you exchange vows? A minimony means you can share the day without worrying about them being exposed to those outside their social bubble. You'll make wonderful memories with them, won't have to stress about their safety at a bigger event and get double the celebrations!
With a lot of postponed weddings pushed forward to 2021, you may not be able to secure the venue or supplier you want on your new date. With a sequel wedding, you can have a small ceremony now and then postpone the second wedding to a date when your dream wedding team is available. Alternatively, they might be able to host a small weekday wedding for you, and you can choose a new venue or supplier team for your reception later.
You'll get to spend more quality time with those you love as there'll simply be more time to see everyone. After so long apart from loved ones, the fact that two weddings means the most opportunity to dance, laugh and hug your loved ones could be enough of a reason.
If a special date is really important e.g. your anniversary, you might not want to forgo your wedding plans. In this case, hold a minimony on that day and honour that occasion. That day will still be your wedding date and give another level of meaning to your anniversary, it just won't be the date of your big reception. (FYI, you can use this as an excuse to have two anniversaries!)
Can't decide on a theme? You can throw two unique and bespoke events, with new suppliers, new outfits (if you want) and a completely different atmosphere.
If you're desperate to marry sooner rather than later, you may not have a choice! It's quite possible the Government will place a limit on the number of guests allowed that could be anywhere from five to 50. That means you could be having a minimony in 2020 followed by a bigger party in 2021 whether you planned it or not!
The thing to focus on here is that you get double the celebration at a sequel wedding – it's not about losing out on the big wedding that you planned, but gaining a more intimate personal one too. More than that, it's a safe way to celebrate with loved ones, and right now, the health of those we love is our highest priority.
How to Host a Sequel Wedding
1. Budget for Two Weddings
It goes without saying that two weddings will cost more than one. Be realistic about your budget so you don't stretch yourself and feel stressed. It may be sensible to put plenty of time between the two events to give you a few more months to save up. There are definitely ways to reduce costs across the two:
Typically, one of your weddings will be more formal than the other. Decide if you want the formal wedding to be the small legal ceremony or the bigger bash e.g. an intimate ceremony at a church will be formal, but informal if it's in your back garden; a fancy reception will be formal if it's held at a stately home, but informal if it's at a pub. Having an informal second wedding will save you the most amount of money. However, if that's when you want to splash out, choose a cheap or free venue for your minimony, such as a local park or parent's garden, or a private room in a restaurant following a registry office ceremony.
If you're having the same photographer for both, ask if they could give you a deal for the minimony. Likely you'll only need the photographer for a few hours and you're more likely to have the wedding in the off-peak season or on a weekday, so you might be able to negotiate on prices.
Wearing the same dress or suit at the two events will save money. If you want to keep it special for the second wedding, then consider borrowing a dress from a friend or family member or finding a cheap party dress online for the minimony.
Don't get trapped into traditional food options: replace a sit-down three course meal with food trucks, an afternoon tea or a picnic.
Adjust how much alcohol you're buying. If you want an open bar, only do it at one of the events. An at-home minimony is prime time for you to bulk buy champagne and wine from a supermarket and save the mobile bar for the second event.
A Spotify playlist is good enough for your first dance at your small wedding and you can save the band or DJ for the second. Alternatively, a Spotify playlist is more than good enough at a big venue that has a good sound system and you can get your most music-savvy friend to prepare a playlist for you for free.
Pick two or three priorities for each event and work your budget out from those. It could be amazing Michelin-starred restaurant food for your 15 minimony guests, and then an awesome live band and loads of flowers for your second event. Hold back the money for those priorities and you'll be able to adjust what you can afford for the rest of the weddings.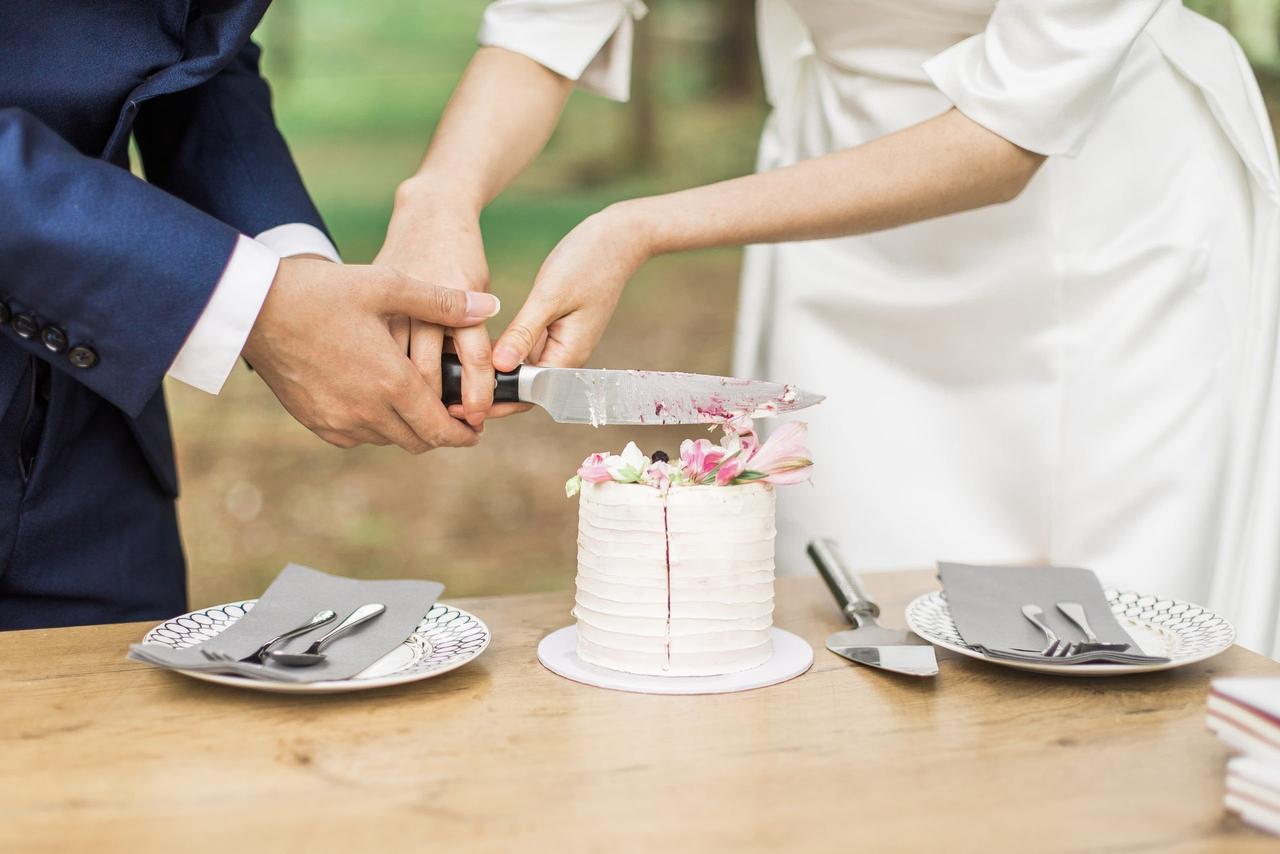 2. Plan Your Guest Lists
A minimony should be limited to less than 50 guests, but we'd recommend keeping it in the 10-30 guest ballpark. Any bigger and it loses the intimacy and quality time you planned it for. Make a list of immediate family and close friends for your minimony, and put everyone else on your sequel wedding list. Be ruthless where you have to – everyone will still get an invite, it just won't be to the first event. If you're inviting guests to different ceremonies for religious or cultural reasons, it may be that there is no overlap between guests and many would feel out of place at the other. Consider which your guests would be most comfortable at.
FYI, the minimony guests should get invites to both events, but make it clear there is no obligation for them to be at both. The point is that both days will have equal meaning for you and you're just happy for them to celebrate one with you.
3. Decide on Your Aesthetic
You'll probably want to have two completely different visions at the two weddings – and you're more than entitled to!
We love a relaxed, romantic garden party vibe for a minimony with a family dinner party-style meal; that might mean rustic décor with wildflowers, big platters of food on the table and a homemade cake. For the second wedding, you might want a chic hotel where you can party until the early hours with guests and then roll upstairs into the bedrooms – that will lend itself to a cool, contemporary look, with personalised touches, elegant flowers and modern geometric décor.
More and more couples are influenced by an Instagram aesthetic for their wedding, but don't want everything to make their way onto social media. Your vow might be too special and sacred for you to share, so your second wedding fills that gap.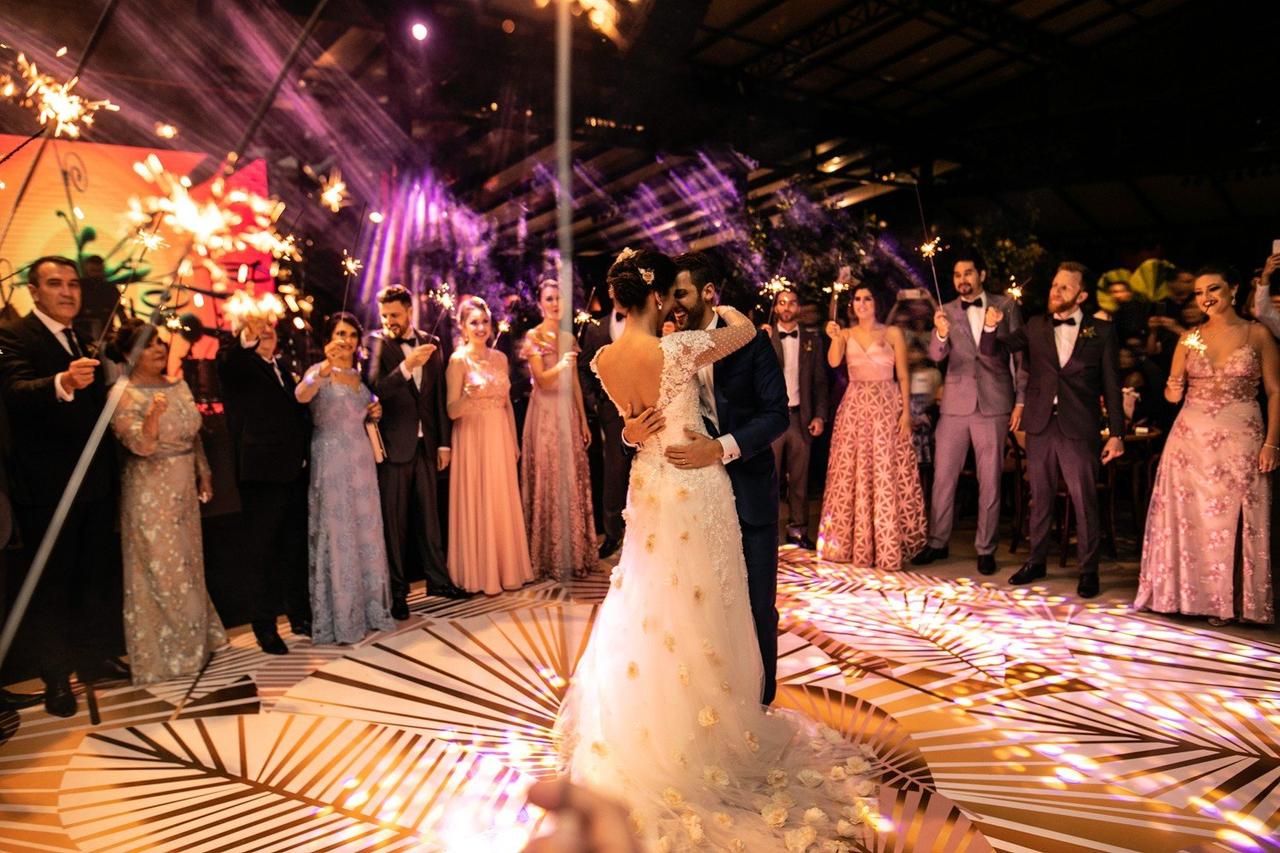 4. Inform Guests There'll Be Two Weddings
Unless you're having a secret elopement, it's best to be upfront about your minimony. Email your guests and add a note on your wedding website explaining that your guests' health is the most important thing to you and therefore you'll be marrying in an intimate ceremony with just those in your social bubble. When the time is right, you'll be hosting a larger party and you can't wait to celebrate with them.
Importantly, consider your wedding party's budget! Your bridesmaids and/or groomsmen might not be able to afford two sets of hotel rooms or two different outfits, so be considerate of what you're asking them. Perhaps you only have your maid of honour or best man at the minimony (especially if they're your siblings), and your bridesmaids and groomsmen get their chance to walk down the aisle at the second wedding.
5. Make Each Day Unique
What we're trying to avoid is your guests feeling like they're invited to the 'second' wedding and that it's somehow lesser. It's absolutely not. The best way to do this is to invest in individual personalised décor for each wedding day. Yes, it's a bit silly as you know that both are equally important, but we all know that aunt or cousin that might take an invite to the 'second' day personally!
Get everything from wedding signs to favours, cake toppers, orders of service and more printed with your sequel wedding date. Wear a new outfit or add new old, new, borrowed and blue accessories. Break tradition at one of the dates with something that makes it utterly unique – whether that's cycling down the aisle on a tandem bike to choreographing your first dance. Using a different aesthetic and adding in lots of personalised details will help it to feel like its own special day.
Want more ideas for unique and cheap wedding ideas? Here's 51 to sink your teeth into.