You Don't Need to Lose Weight for Your Wedding: Alex Light on Pre-Wedding Pressures
Author and body positivity campaigner (and newlywed!) Alex Light explores the pressure to lose weight before your wedding, and how harming that narrative is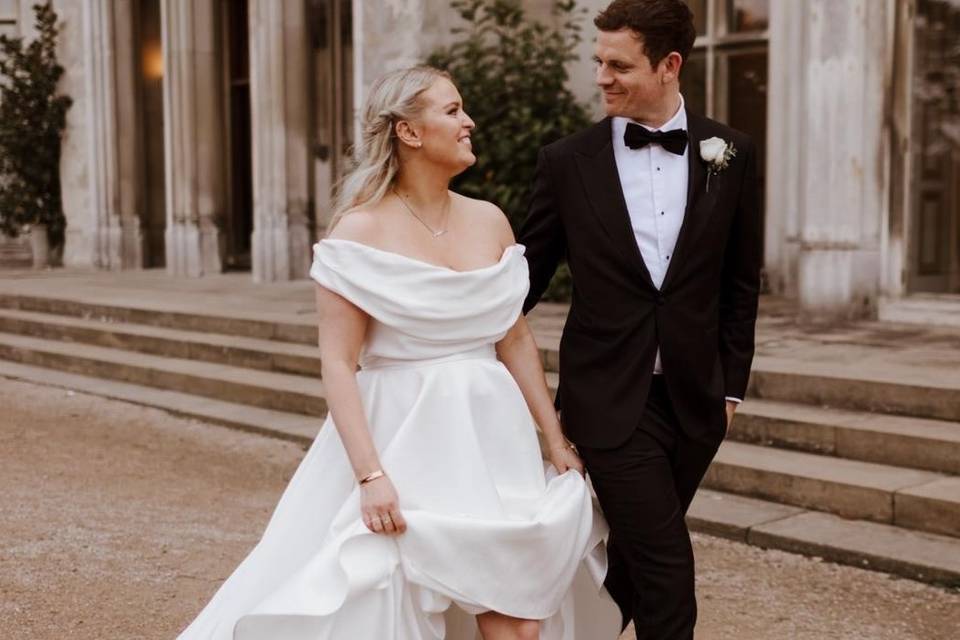 Getting married should be one of the most exciting and joyful experiences in your life - you shouldn't feel pressure to lose weight or alter how you look.
We asked body positivity campaigner, author of You Are Not a Before Picture, and recent bride Alex Light to share her thoughts on the recent Daily Mail article reporting on Chanelle Hayes comments on her pre-wedding weight loss…
"'I wouldn't want to get married if I was still bigger': Chanelle Hayes reveals she's now feeling 'confident' enough to wear a wedding dress after 9st weight loss as she plans nuptials to fiancé Dan"*
My heart sank when I read this headline in the Daily Mail – both for Chanelle and for any other nearlyweds who happen across the article…
Pre-wedding weight loss is HUGE: googling 'wedding weight loss' yields a staggering 166 million results – mostly detox plans, diet advice, exercise regimes and before and after pictures, plus thousands of products you can buy to 'help' you – everything from a personalised engraved weight loss tracking board to a 'weight loss stimulating' ring ('to wear on your wedding finger for added motivation') and wedding day weight loss hypnosis CDs. Seriously.
READ MORE: How to Be Body Positive Whilst Wedding Planning
The pressure is intense, and if you personally are trying to lose weight for your wedding, or if you have an aesthetic goal, I do not judge you for it - not one bit. We are living in a world that insists on women being as small as possible on their wedding day; we are only normal human beings for succumbing to that pressure.
But the narrative needs to change and we need to know that we do not have to lose even a single pound for their wedding day. Not one. In fact, we can gain weight! It doesn't – and shouldn't – matter.
We shouldn't have to waste even one single second of a very special and exciting time worrying about if we're going to be able to shrink ourselves to a desired size in time.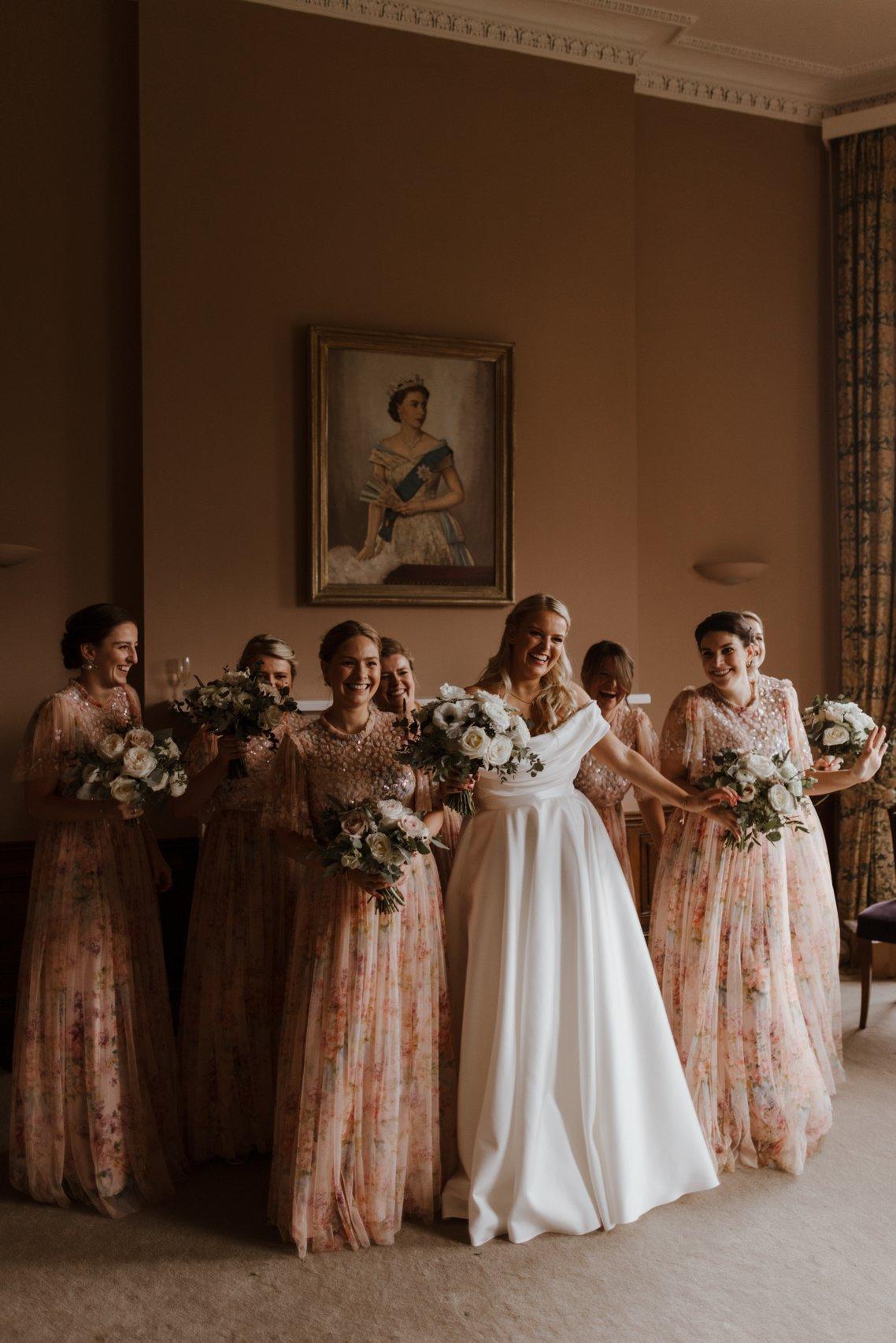 I got married in November and I totally felt the pressure. The temptation to shrink flashed up multiple times – trying on dresses and having pictures taken and feeling this huge expectation to 'look my best' (which, in this world, unfortunately means thin) meant that some of my old toxic thoughts about my body crept back in.
Luckily, I was able to recognise these thoughts and dismiss them, because I know that I am enough exactly as I am – no matter what weight I am! I know my weight doesn't impact my relationship with my now-husband or how much he loves me (if it did, I wouldn't be marrying him).
READ MORE: Gorgeous Wedding Lingerie to Suit All Shapes & Styles
Besides, the wedding wasn't about how I looked. It was about celebrating two people committing to each other, and that's what I cared about. Plus, I wanted to look and feel like myself on my wedding day – I didn't want to look back at photos and not recognise myself.
It's easier said than done, I know, and something that requires patience and unpacking of some existing belief systems, but if you are able to sit with some discomfort and go against the tide of wedding weight loss expectation, I promise you it is possible to feel fantastic on your wedding day, whatever size you are.
You can follow Alex Light on Instagram here.
*Editor's note - we have chosen not to link to the article as we don't think it's a positive message to share with our community