44 Cute Ways to Celebrate Your Engagement Anniversary
As milestone moments go, saying 'I do' is up there. Here are the best ways to celebrate your engagement anniversary – get set to relive the magic.
We have included third party products to help you navigate and enjoy life's biggest moments. Purchases made through links on this page may earn us a commission.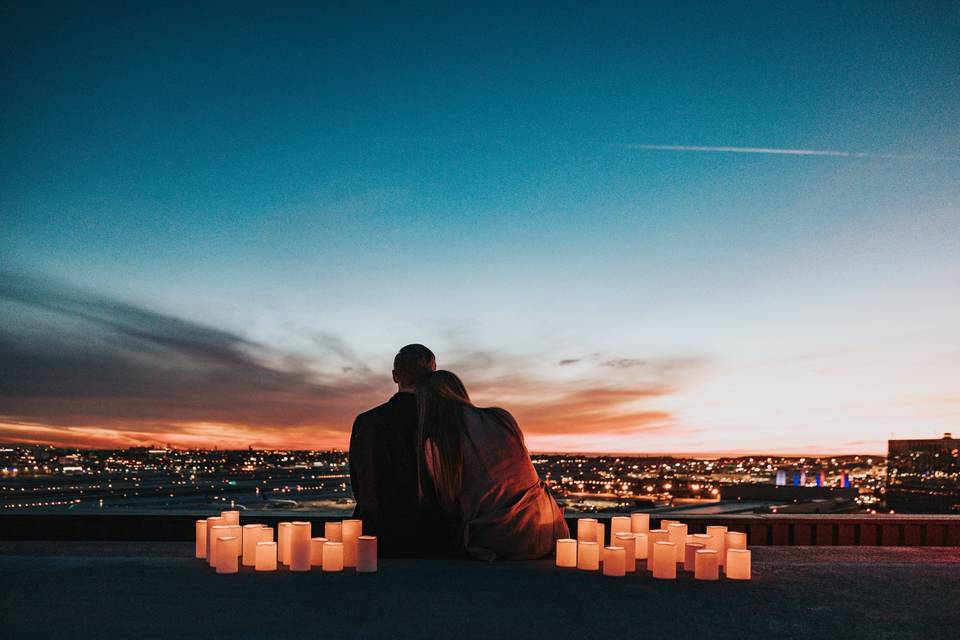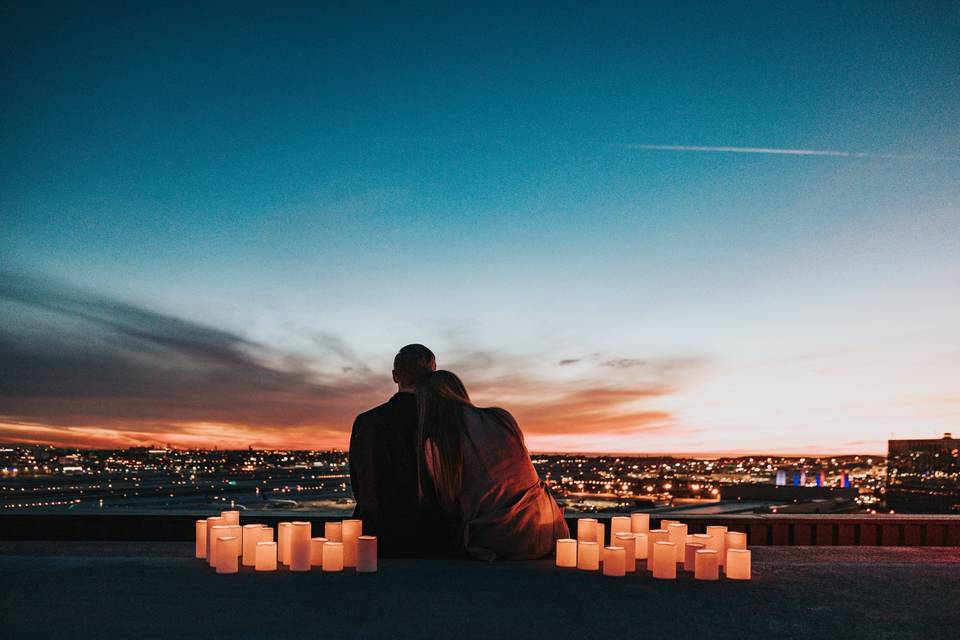 Cast your mind back to the moment you got engaged and chances are that you'll feel more than a little tingly, teary and nostalgic for that cloud 9 feeling. Whether you were the one doing the asking or the partner that received the proposal, getting engaged is one of life's unforgettable events. As such, we reckon it not only deserves marking but also celebrating.
You could recreate the moment at home or away, try something new or keep your plans a surprise (as you likely tried to on the day itself if you were proposing) – there are plenty of personal and inventive options to toast the two of you. Whether you want to go large or keep things low key, we've got engagement celebration ideas to suit every kind of couple. Axe throwing minibreak anyone?
READ MORE:
1. Book a Coffee Course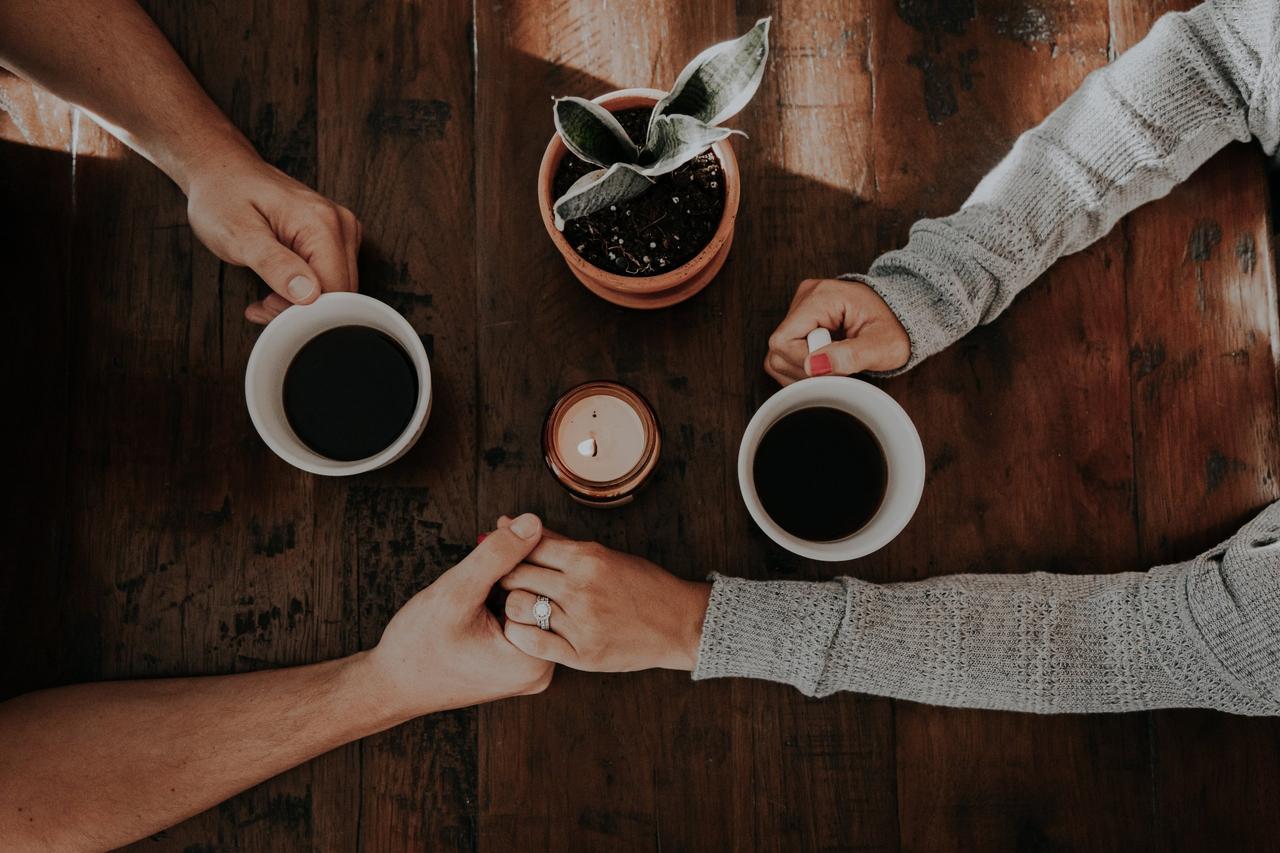 True love is preparing the perfect cup of coffee for your partner in the mornings – it really is the little things. If you're both coffee lovers or wannabe baristas, a course at London's Artisan Coffee School guarantees perfect latte art for life. Pour a foam heart over their favourite brew to get your engagement anniversary off to a romantic start.
2. Visit a Flower Market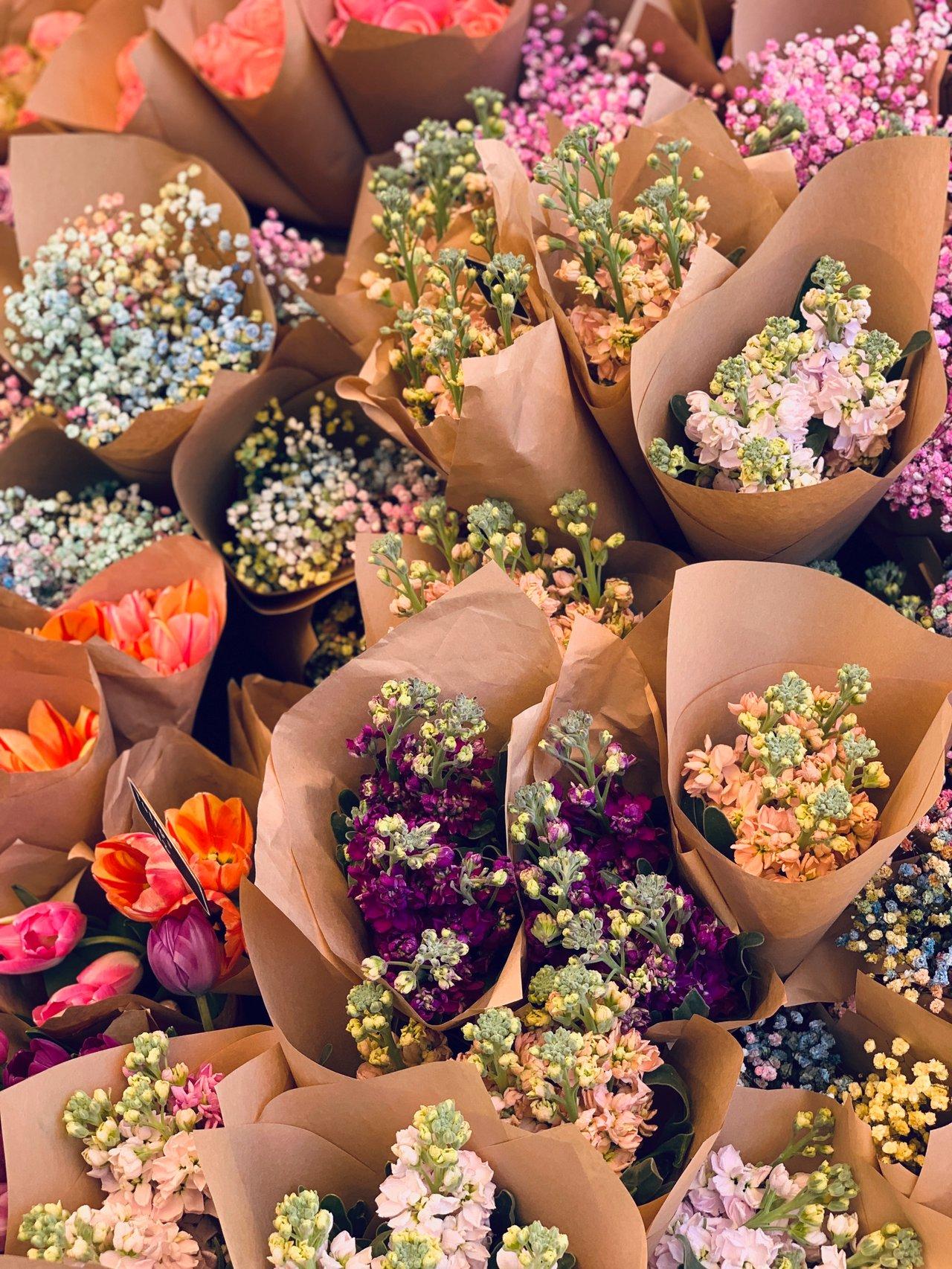 Pick flowers that were front and centre in your wedding bouquet (or that you're eyeing up if you're yet to tie the knot) or simply go wild and make each other a bright and beautiful bunch to let your partner know how much you love them. A morning visit to a flower market is a beautiful way to begin the day and will fill your house with cheer when you get home. Browse Columbia Road Flower Market and Chiswick Flower Market in London, find fresh flower stalls at Cambridge Market or explore local farmer's markets to pick up fresh blooms and breakfast.
3. Go Stargazing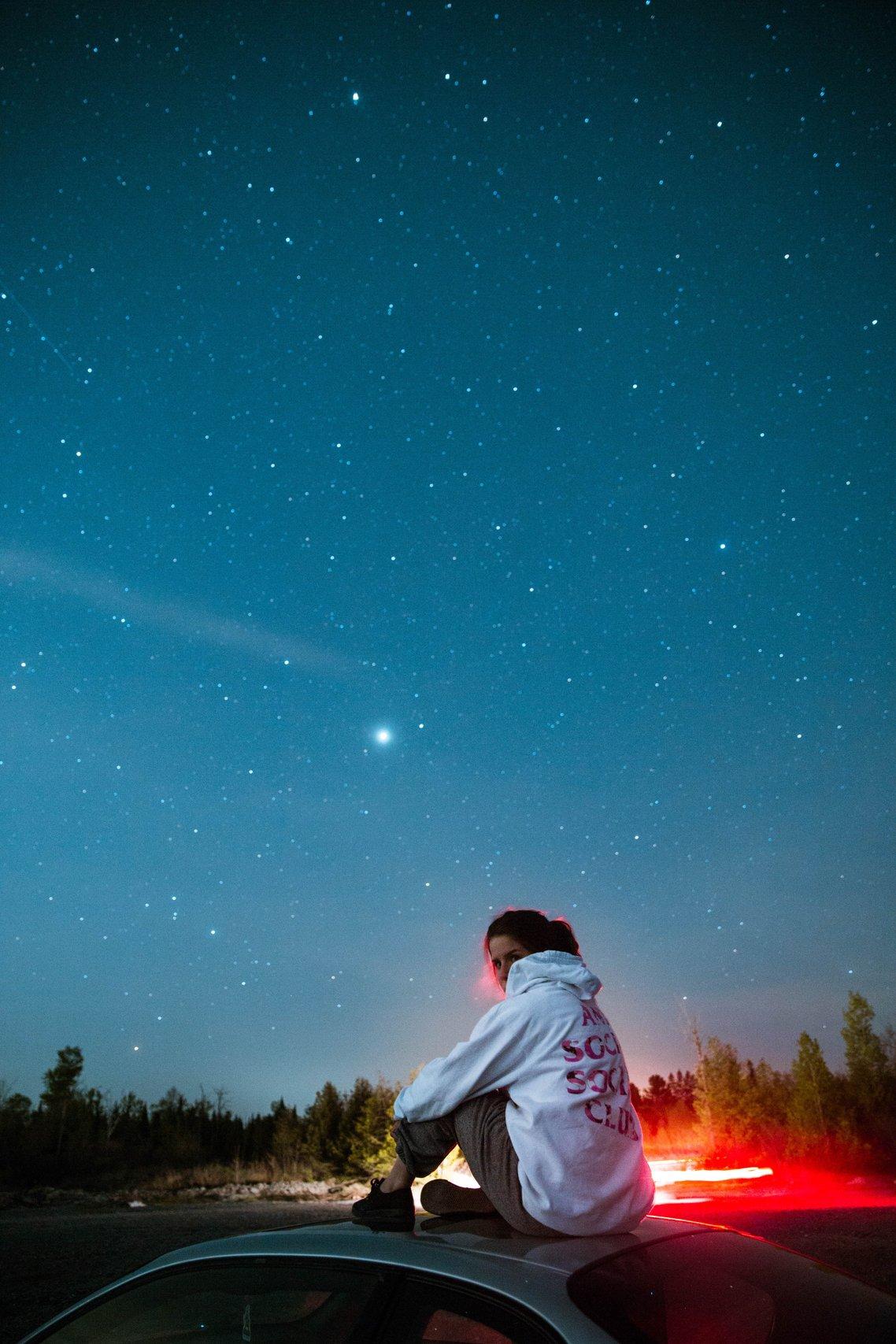 See diamonds in the sky on a stargazing adventure. Find an observatory or dark sky site near you, then keep your fingers crossed for a clear night when your engagement anniversary comes around.
4. Say Cheers in the Clouds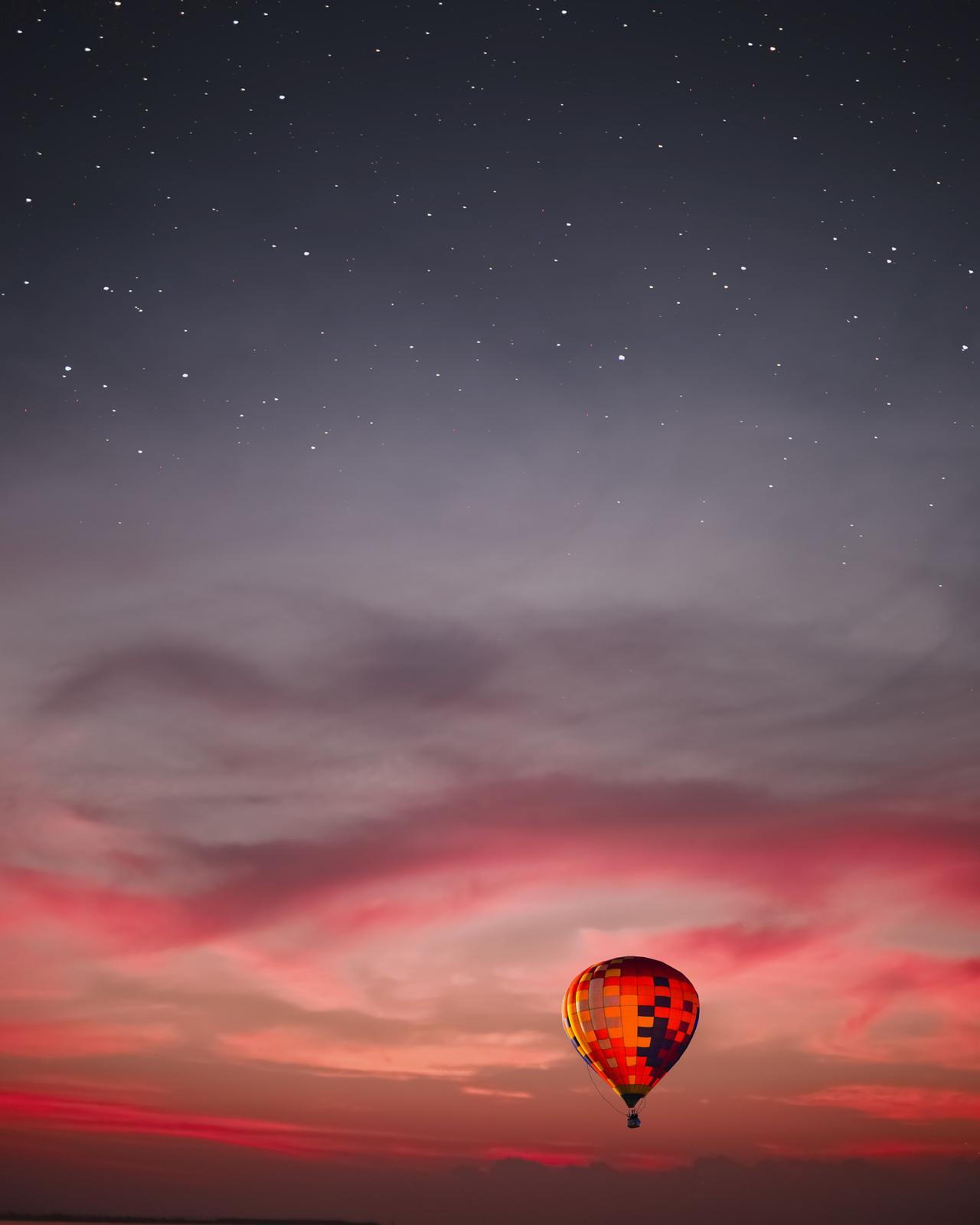 Clear skies would also be welcome on a hot air balloon date. Plan a flight for dawn or dusk and luxe it up with a bottle of bubbles, and possibly a Thermos on a nippy morning.
5. Stay in a Treehouse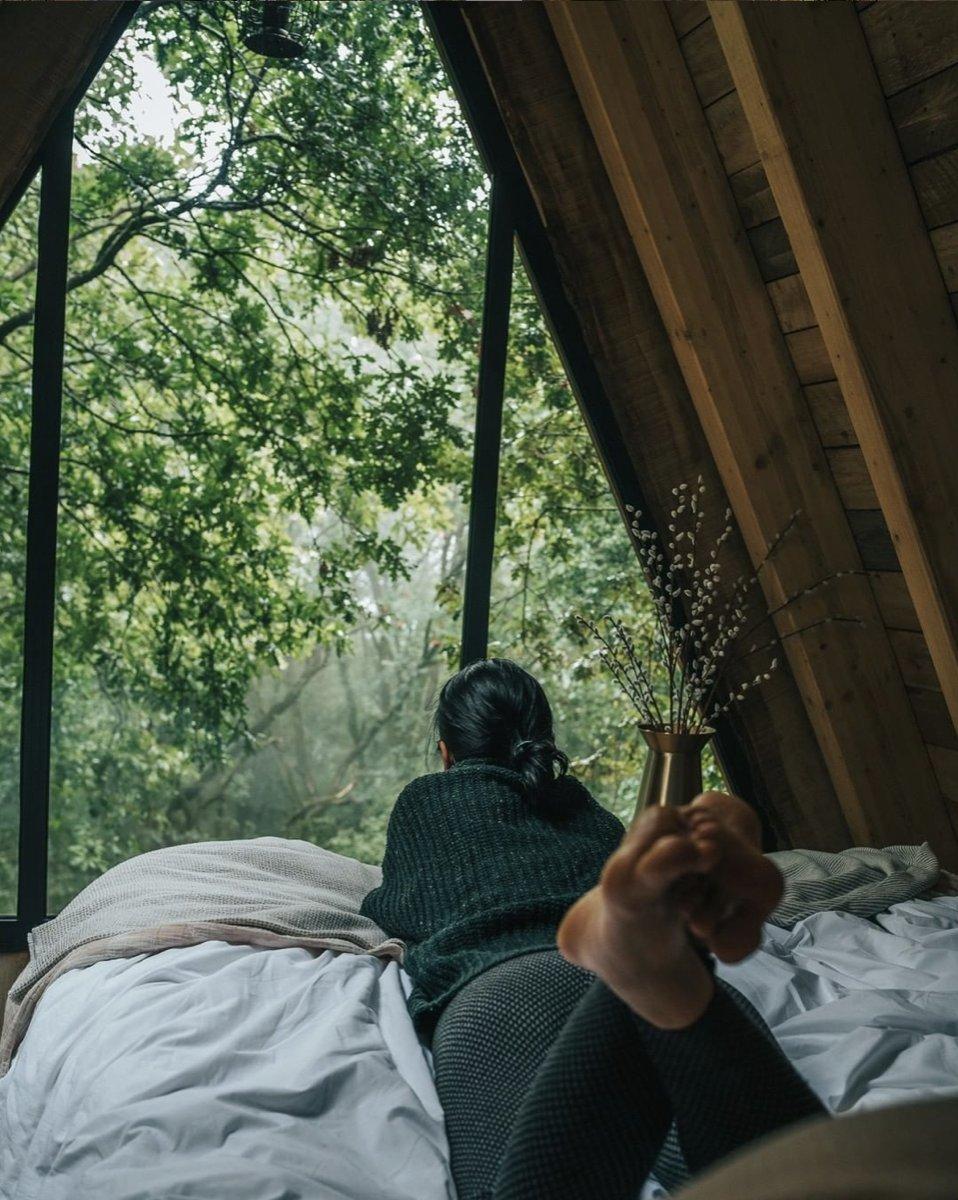 Look, there's just something very whimsical about celebrating your love somewhere on high, don't ask us why. Head down to the woods for an engagement anniversary celebration among the treetops. Hudnalls Hideout in the Wye Valley ticks all of the bucolic boxes – luxurious and secluded, it's TV and kid-free and you'll find an outdoor bathtub for two on the deck, Insta worthy Scandi interiors and underfloor heating to keep you cosy.
6. ...or a Shepherds Hut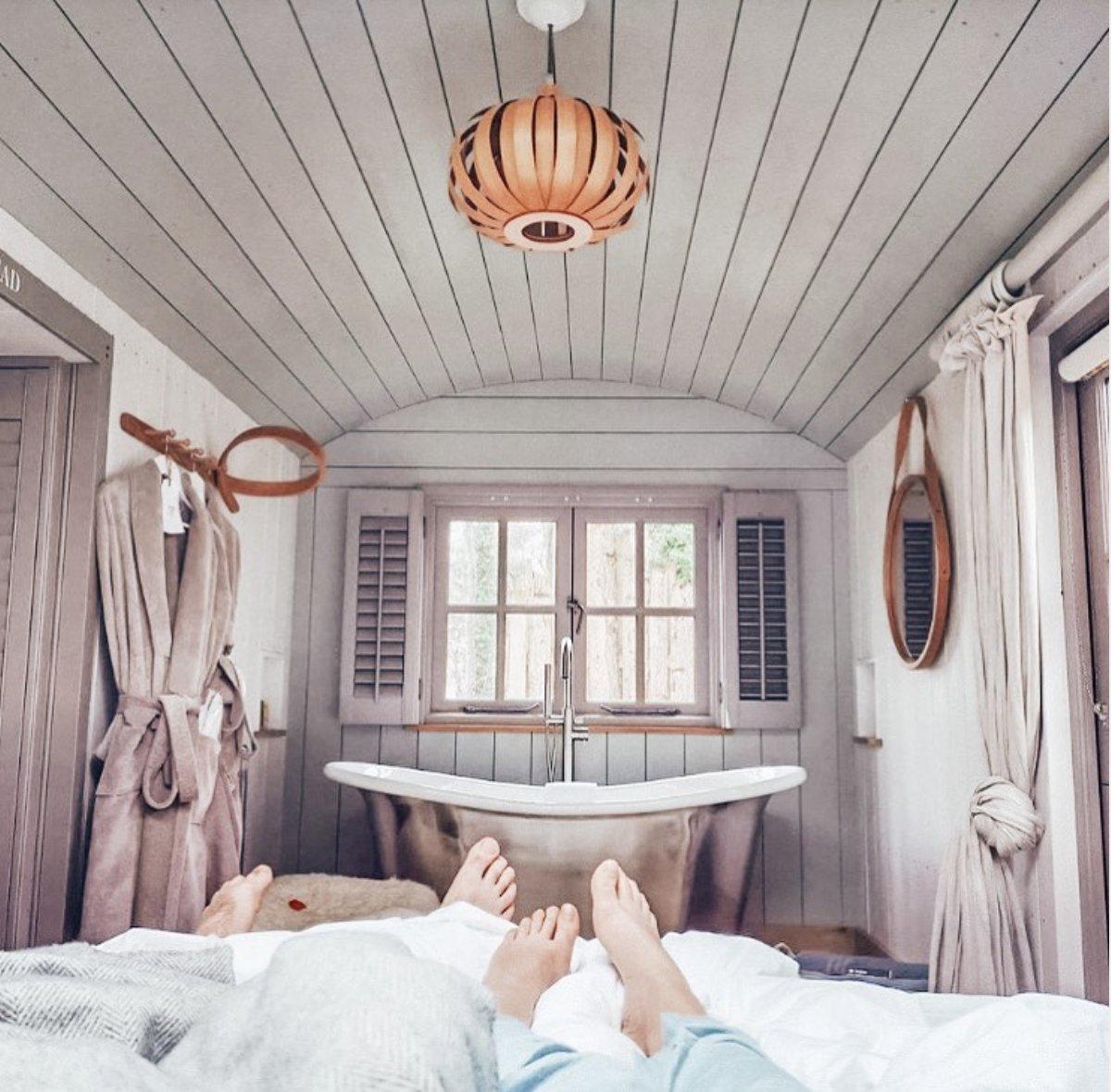 If you'd prefer a wilderness getaway closer to the ground, a shepherd's hut is just the thing. Escape to the country without forgoing the frills by booking a luxury hillside hut at The Fish in the Cotswolds. Each hut is equipped with a hot tub featuring a 'buzz for booze' button, plus modern interiors and an en-suite bathroom. Activities at The Fish are worth leaving your hut for too – express your love by way of axe throwing or chill out with a yoga session.
7. Smores in the City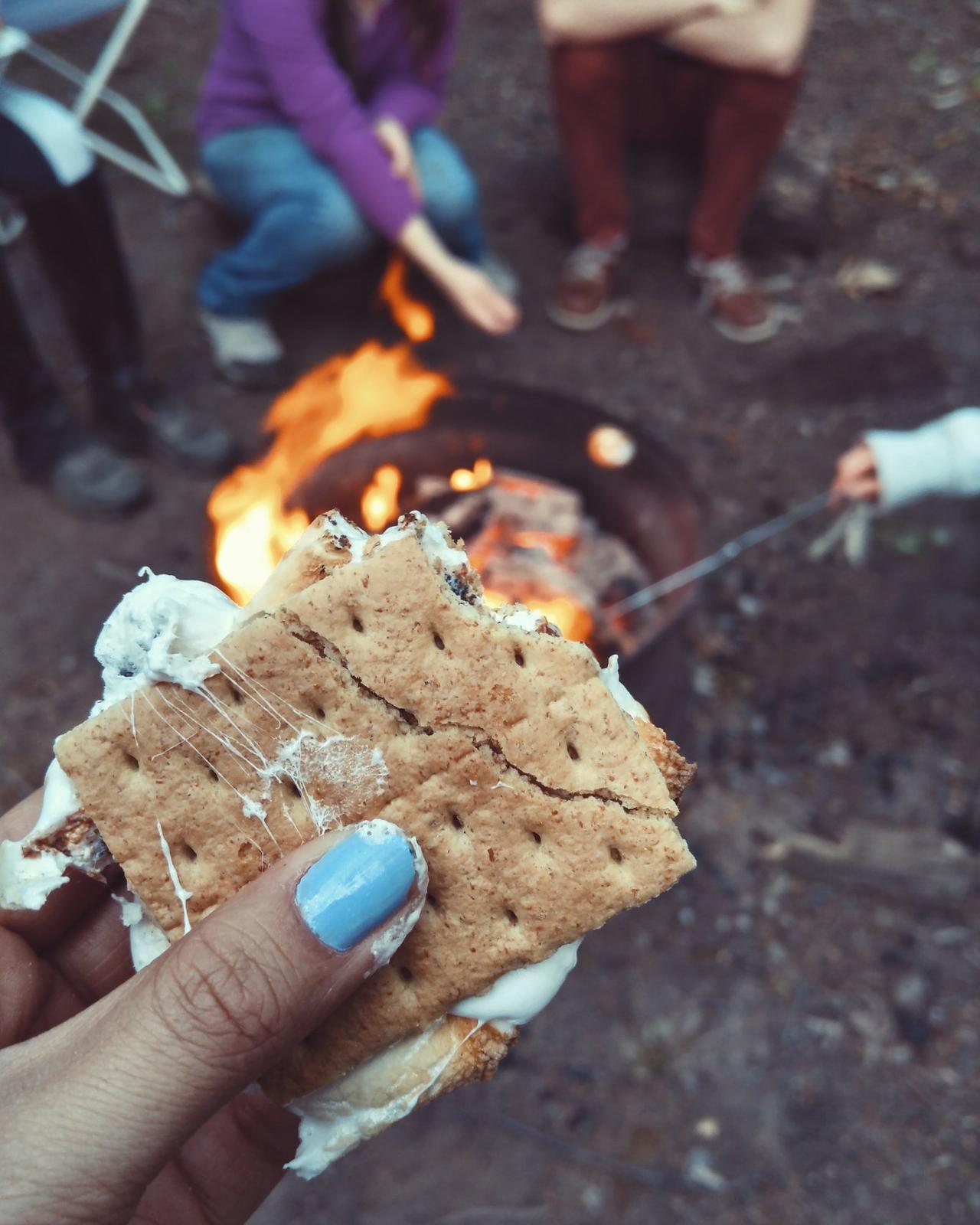 Can't escape the big smoke? Snuggle up beside the fire at London's Campfire Club and enjoy unplugged folk music, smores, snacks and drinks in green spaces in and around the city. The club runs from May to September, so this is a heartwarming option for spring summer engagement anniversaries.
8. Go to a Secret Gig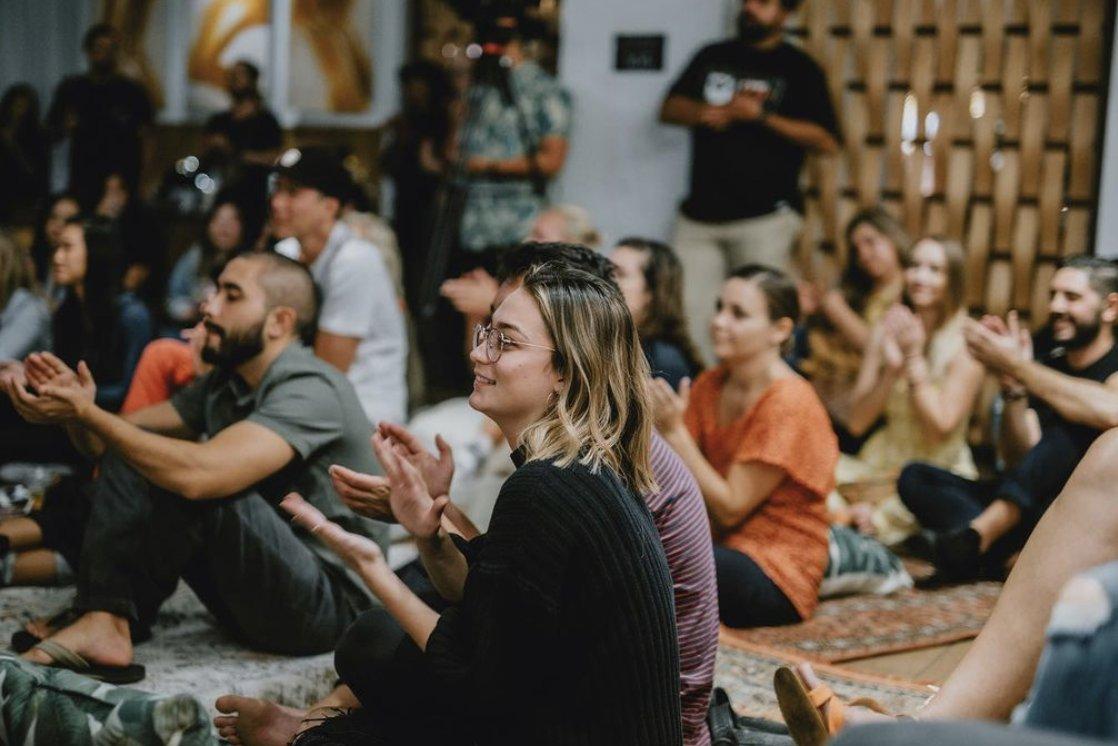 If you both love intimate live music and an element of surprise, sign up to Sofar Sounds. The organisation hosts gigs all over London (and other global cities) in unusual venues, with exact locations only revealed the day beforehand and the lineup remaining a secret. Artists are handpicked by Sofar's distinguished music curators and cover all tastes and bases, plus you could end up catching a huge star or up and coming band in someone's living room. It's BYOB, so pop a cork and enjoy the show.
9. All That Jazz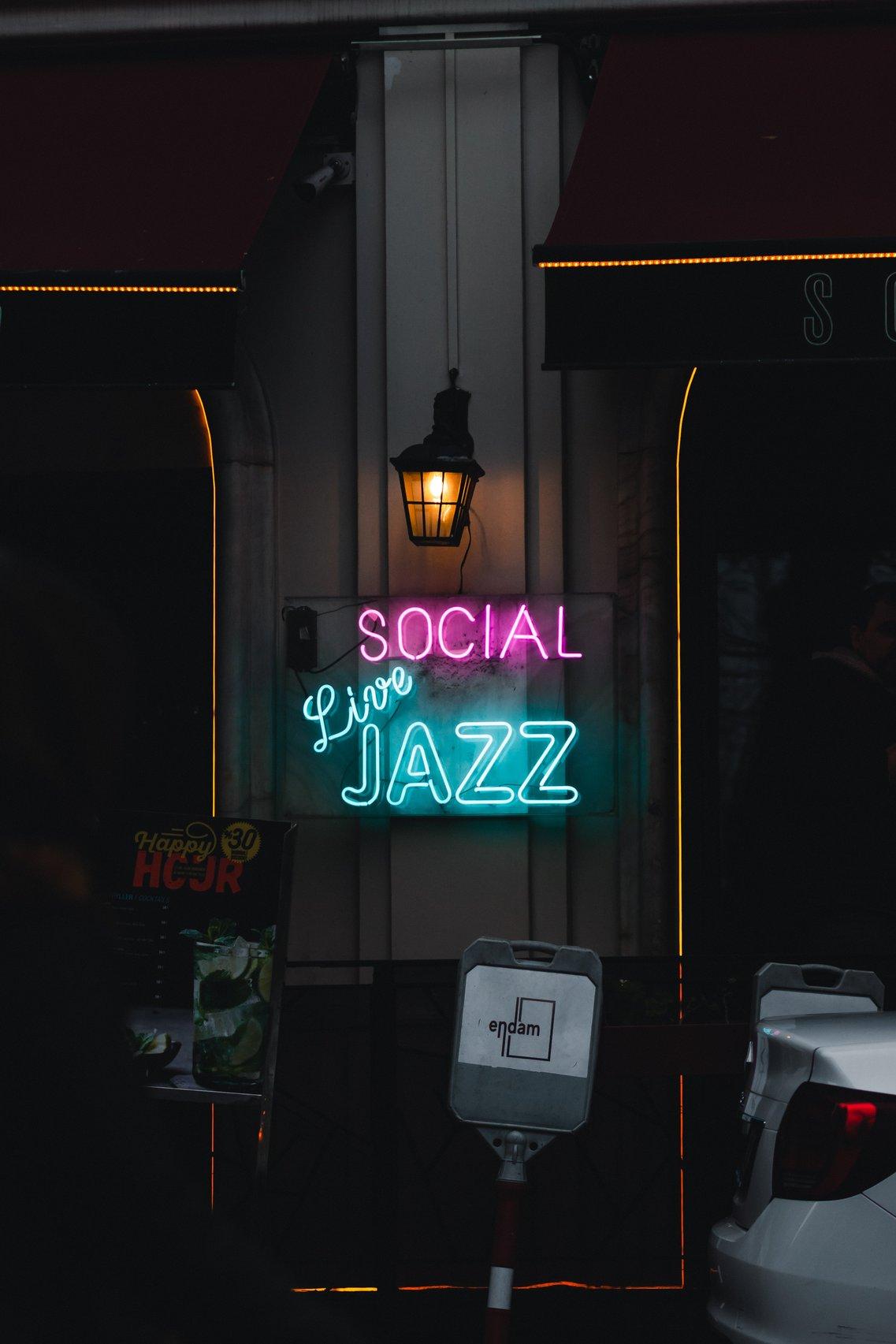 There's nothing more sultry than spending an evening in a jazz club – live music, low lighting, a very late night, cocktails and dressing up to the nines add up to a very glamorous engagement anniversary celebration. Head to the iconic Ronnie Scott's in London, Blue Dog in Glasgow, Matt & Phred's in Manchester, The Domino Club in Leeds or Bert's Jazz Bar in Belfast.
10. Try a Private Dance Class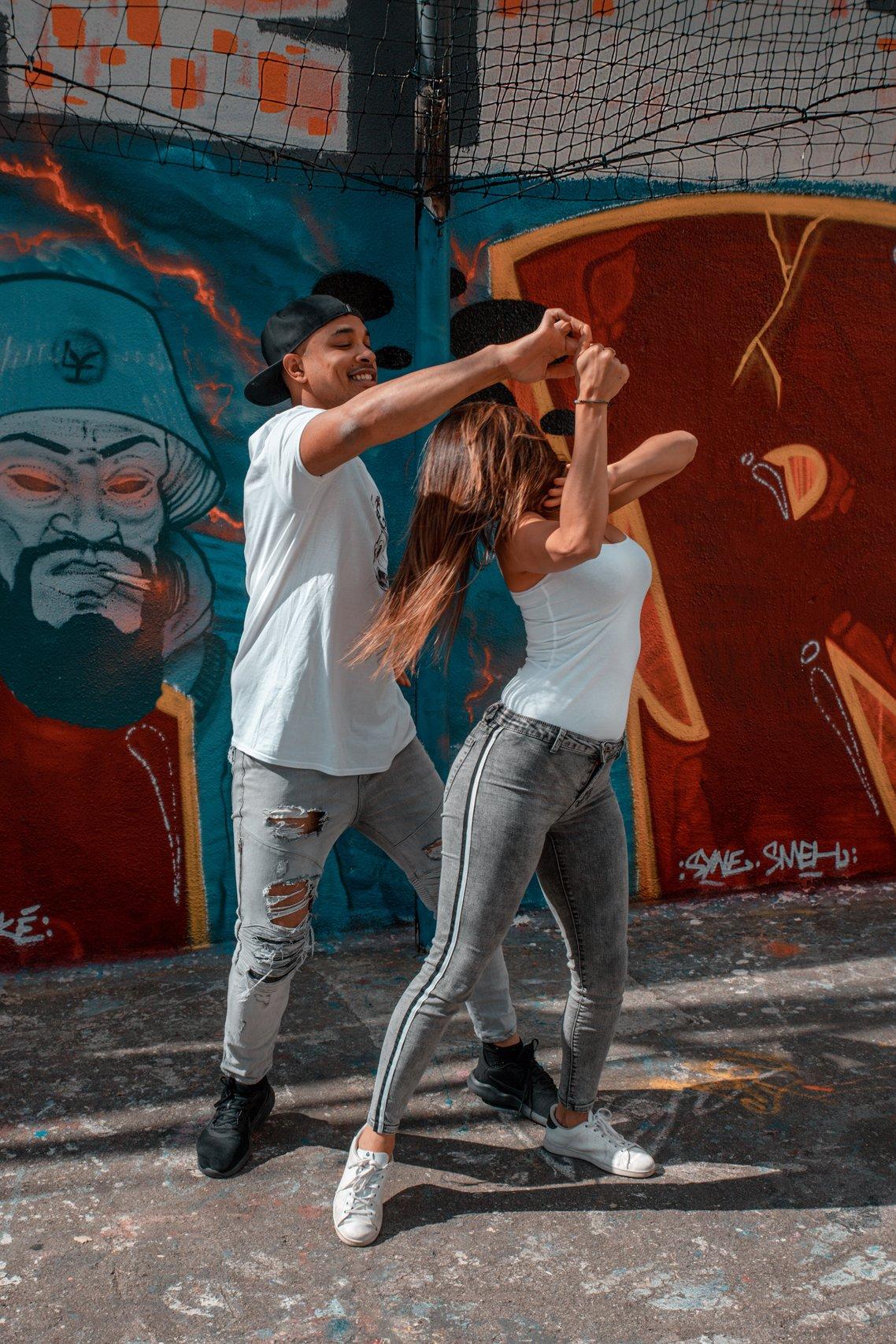 Enact Strictly in your living room with a private 'at your gaff' class with an At Your Beat instructor of your choice. Whether you're into jazz, K-pop, R&B, Latin, dancehall or simply want to learn how to strut with sass, there's a specialist teacher to lead you through an hour of sweaty fun and equip you with dance floor skills for life. If you're celebrating an engagement anniversary before the big day and want to learn some moves for your first dance, Start The Dance will tailor a routine to any track you fancy, either online or with lessons in person.
11. Flow to the Beat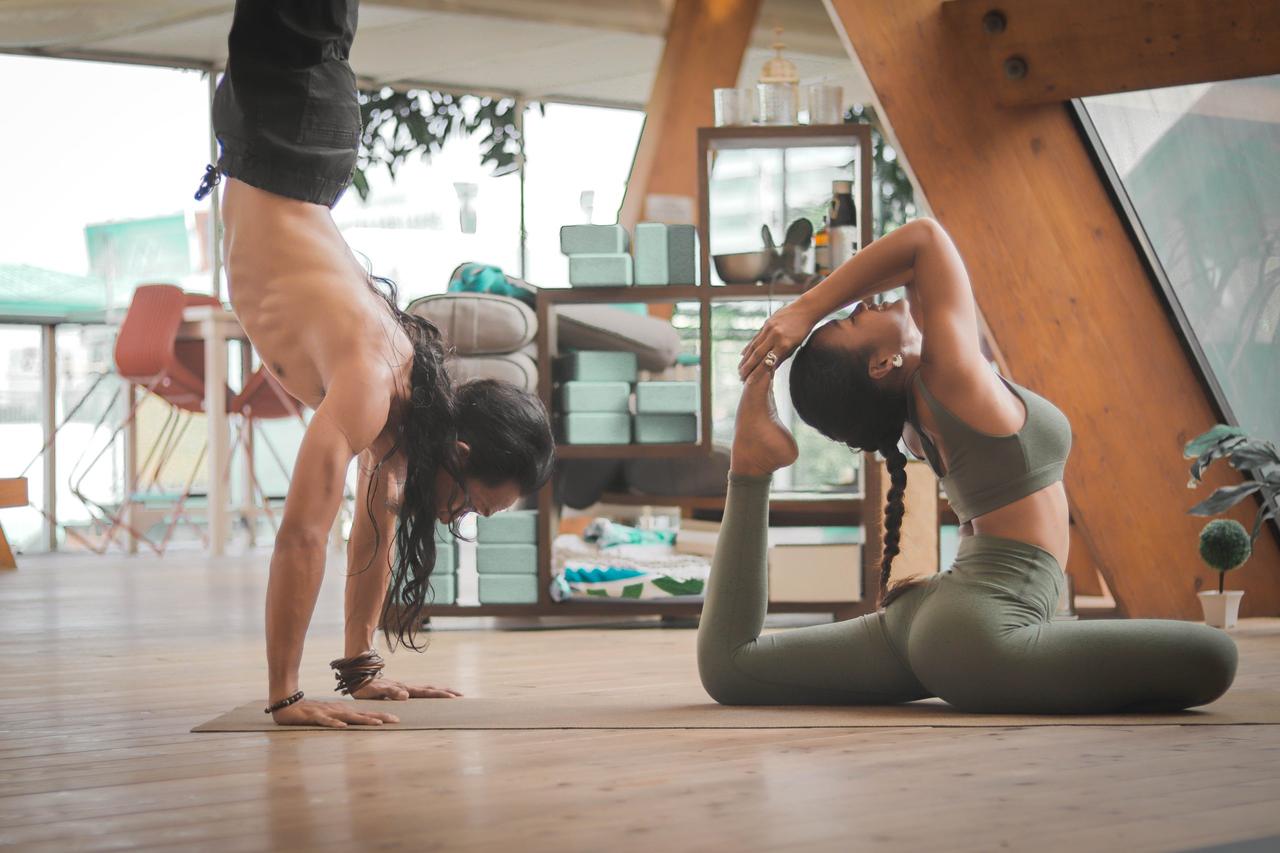 Founder of We Are Boogie Sound Keri Perkins isn't just an expert yoga teacher (she specialises in energetic Vinyasa, Jivamukti and Hatha styles), but she's got a passion and ear for music of all genres and incorporates it into her classes for an immersive practice like no other. Fancy flexing to a live DJ, classical orchestra or blissful sound bath? We Are Boogie Sound caters to all musical tastes and yoga abilities. Keri's a regular at music festivals and yoga studios across London, plus she teaches online if you'd prefer to flor together in your front room.
12. Experience Immersive Cinema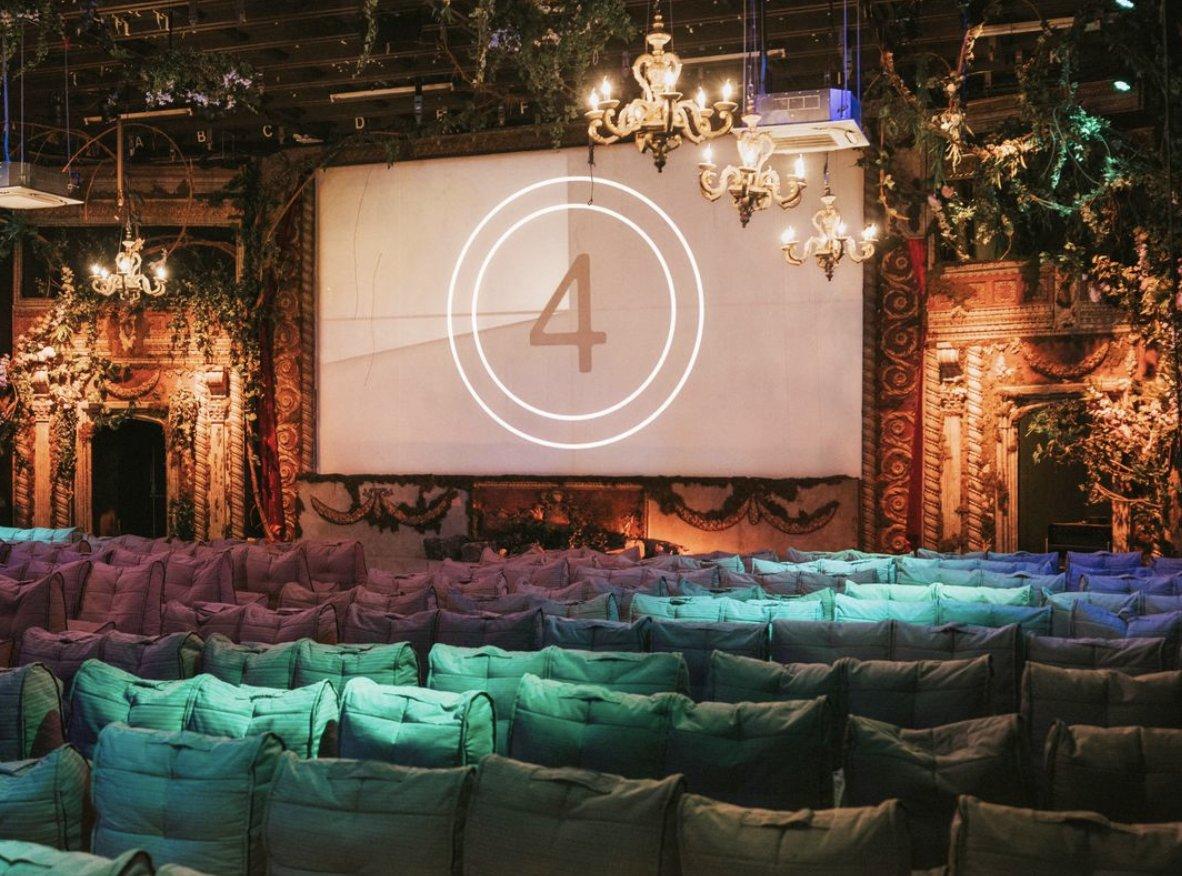 Speaking of immersive experiences, Backyard Cinema hosts film screenings in magical London locations with themed design, food, drink and even live choirs. Romeo + Juliet in the candlelit Union Chapel with a soundtrack performed by Some Voices is especially unmissable (prepare to sob).
READ MORE: 79 Anniversary Quotes Your Other Half Will Love
13. Plan a Themed At-Home Movie Night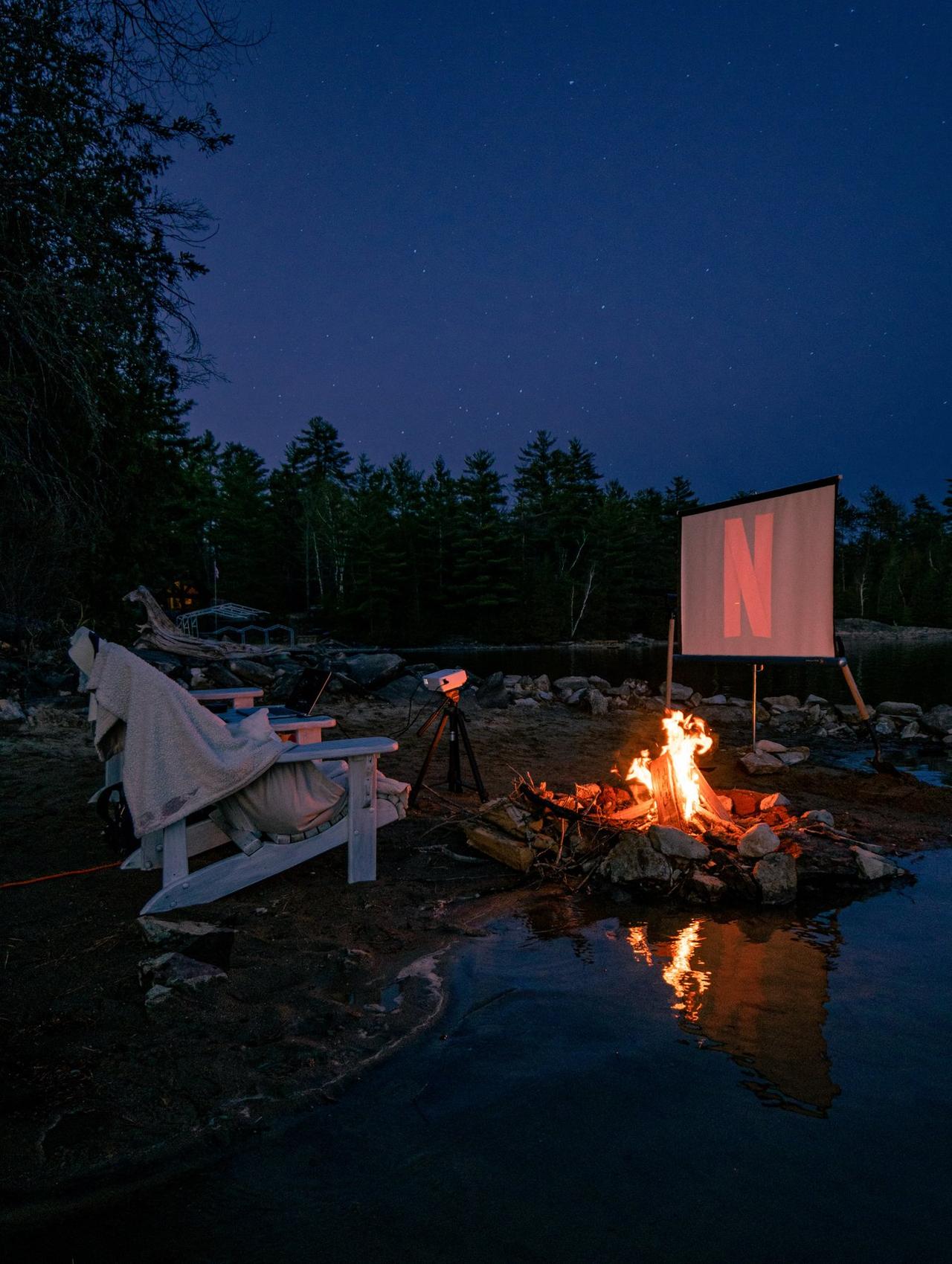 DIY a mesmerising movie night at home by theming an evening or afternoon around a favourite film. Dress up, rent a projector, style out your space and prep or order food and cocktails that fit your theme. You could pick a film that features the city or spot where you got engaged or a future destination that you'd love to visit – the world of cinema is your oyster.
14. Try New Cuisine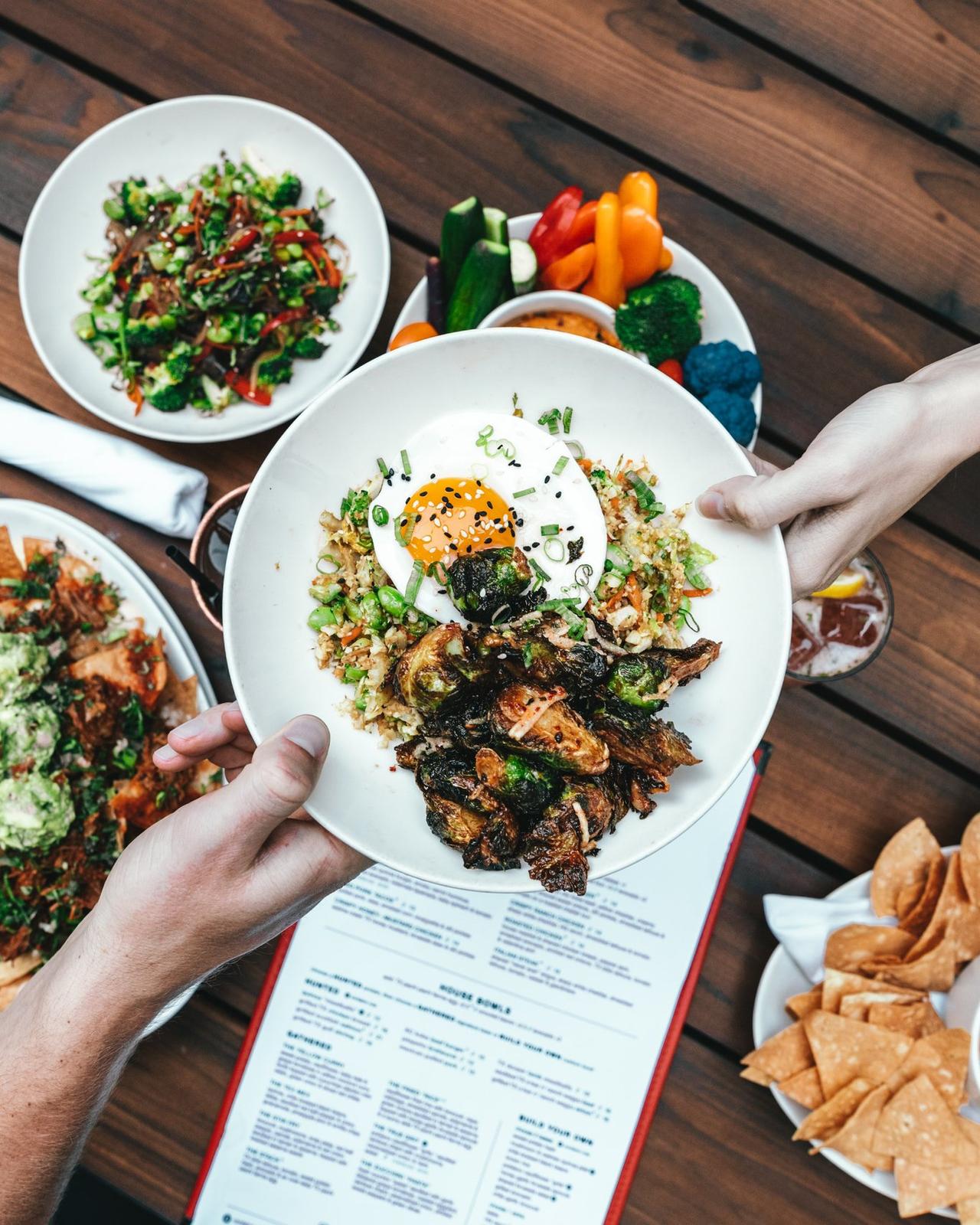 Pick a cuisine you're less familiar with and book a meal to expand your tastes – you could make it a recurring engagement anniversary date idea and alternate booking a surprise dinner date for one another.
15. Graze at an Indoor Market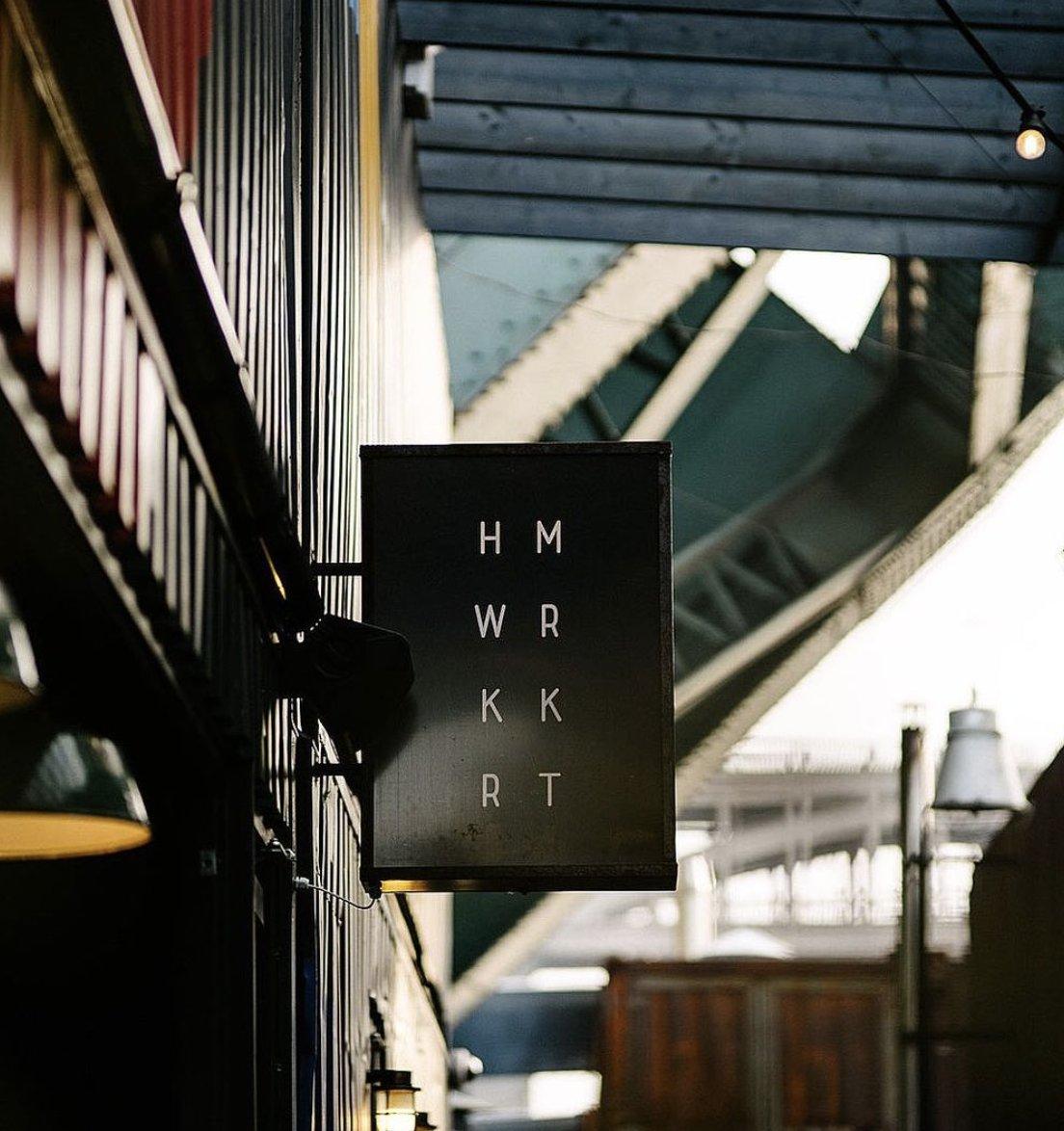 For fresh foodie ideas to inspire you, find an indoor market and plan an evening around sampling the wares from different stalls. Begin with drinks and then have starters, mains and desserts at varying stalls for a delectable adventure. Grub in Manchester has a brilliant selection of vegan stalls while Hawker Market in Newcastle takes place under the Tyne Bridge – you'll find a buzzy brewery with an open fire kitchen, cocktail bars and international food stalls. If you got engaged in Italy, relish the memory with authentic cuisine at London's Eataly.
16. Book a Cookery Class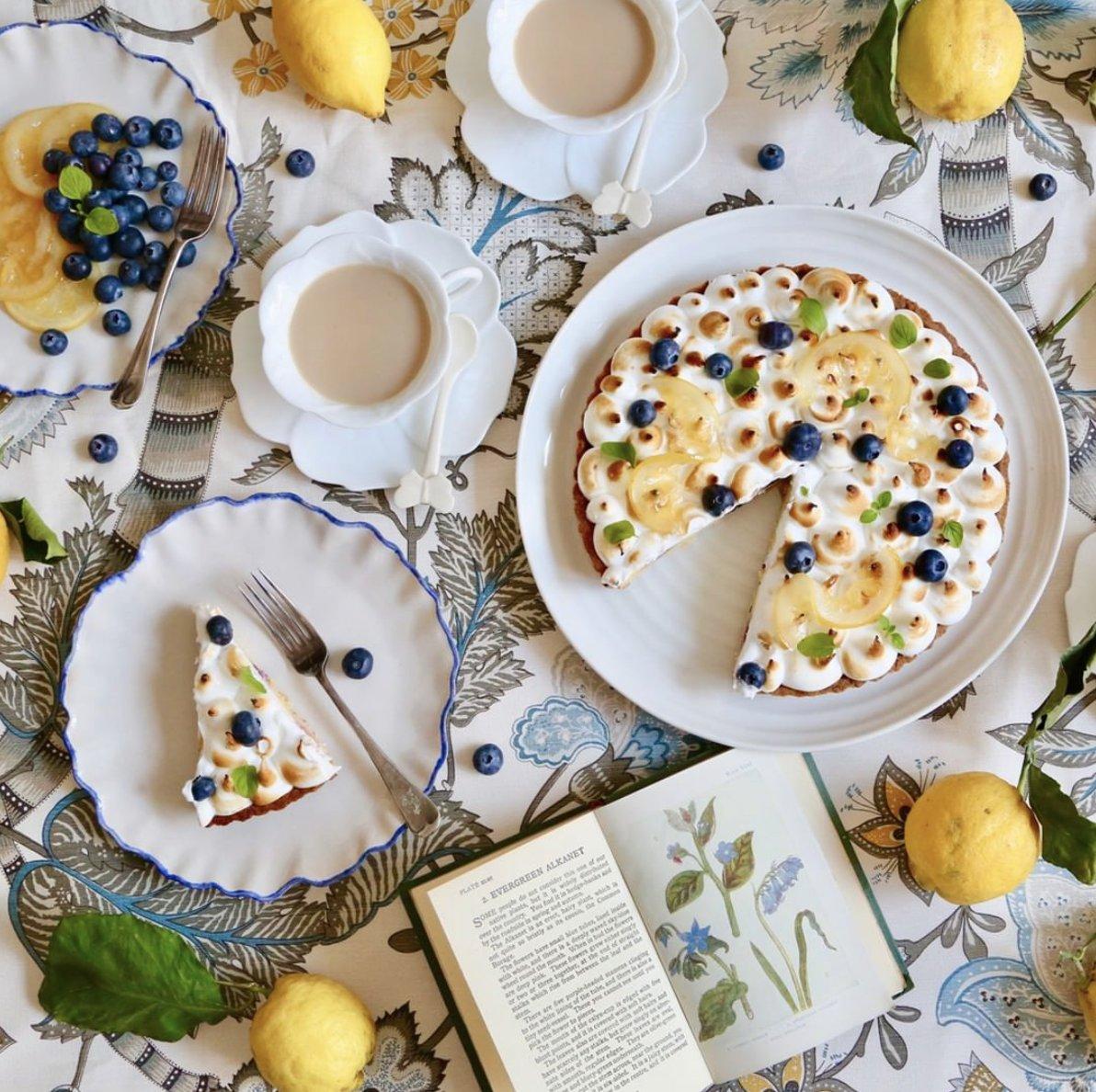 Fancy learning the fundamentals of your favourite dishes so that you can cook up a storm yourselves? Book a cookery class to celebrate your engagement anniversary and include a nod to your engagement in the cuisine or course that you choose. You could learn how to make immaculate chocolate truffles to leave on your partner's pillow (try The Chocolate Tart in Bristol), go pro at Leith's School of Food and Wine in London or make a weekend of it at Swinton Cookery School in the Yorkshire Dales.
17. Take to the Water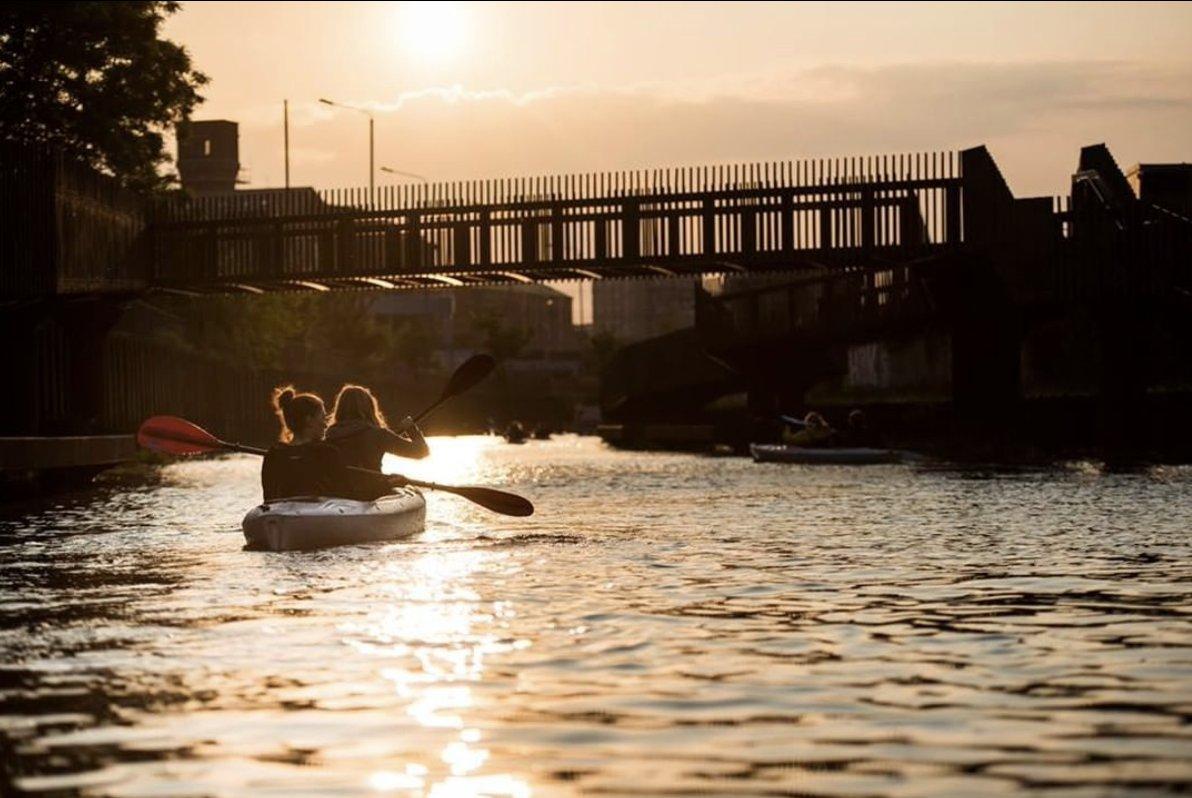 Paddle or punt your way to the pub for an invigorating way to celebrate your engagement anniversary together. Hire a punt in Oxford or Cambridge and moor at one of the many pubs along the river or kayak to Crate Brewery in Hackney Wick.
18. Dine on Board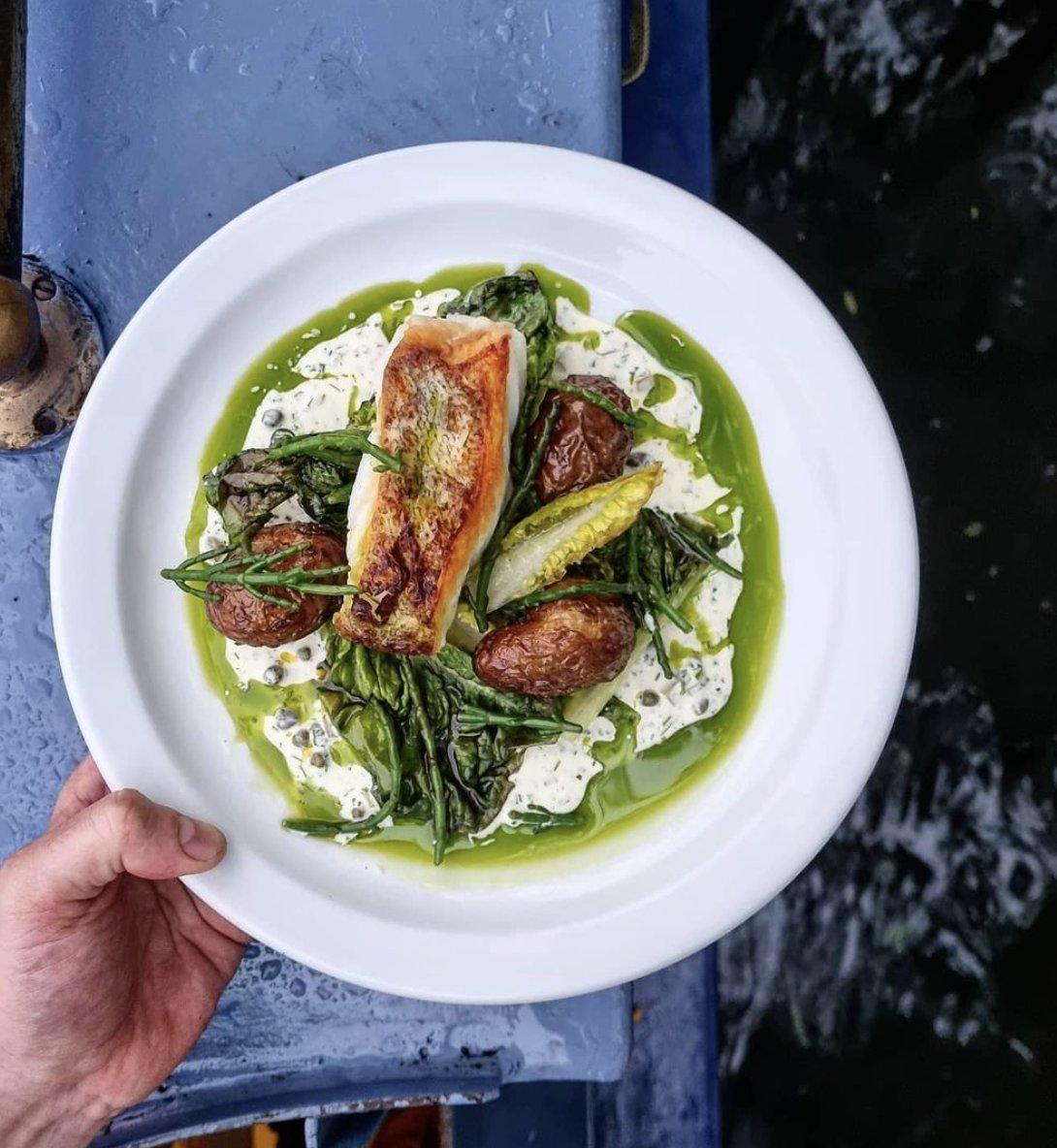 If you'd prefer to swan along without breaking a sweat, book a dining experience on a river, lake or coast for a serene meal with beautiful views and a fresh breeze. Enjoy seafood courtesy of the London Shell Co aboard The Prince Regent on Regent's Canal or have a cheesy engagement anniversary date aboard The Cheese Barge along the same waterway. Blue River Table allows you to enjoy a decadent Mediterranean spread on a Cornish fishing boat or opt for an opulent stay on Fingal in Edinburgh. The ship remains permanently docked but the luxury cabins, polished decks and ornate dining room will make you feel like you're heading off onto the high seas in first class.
19. Relax in a Spa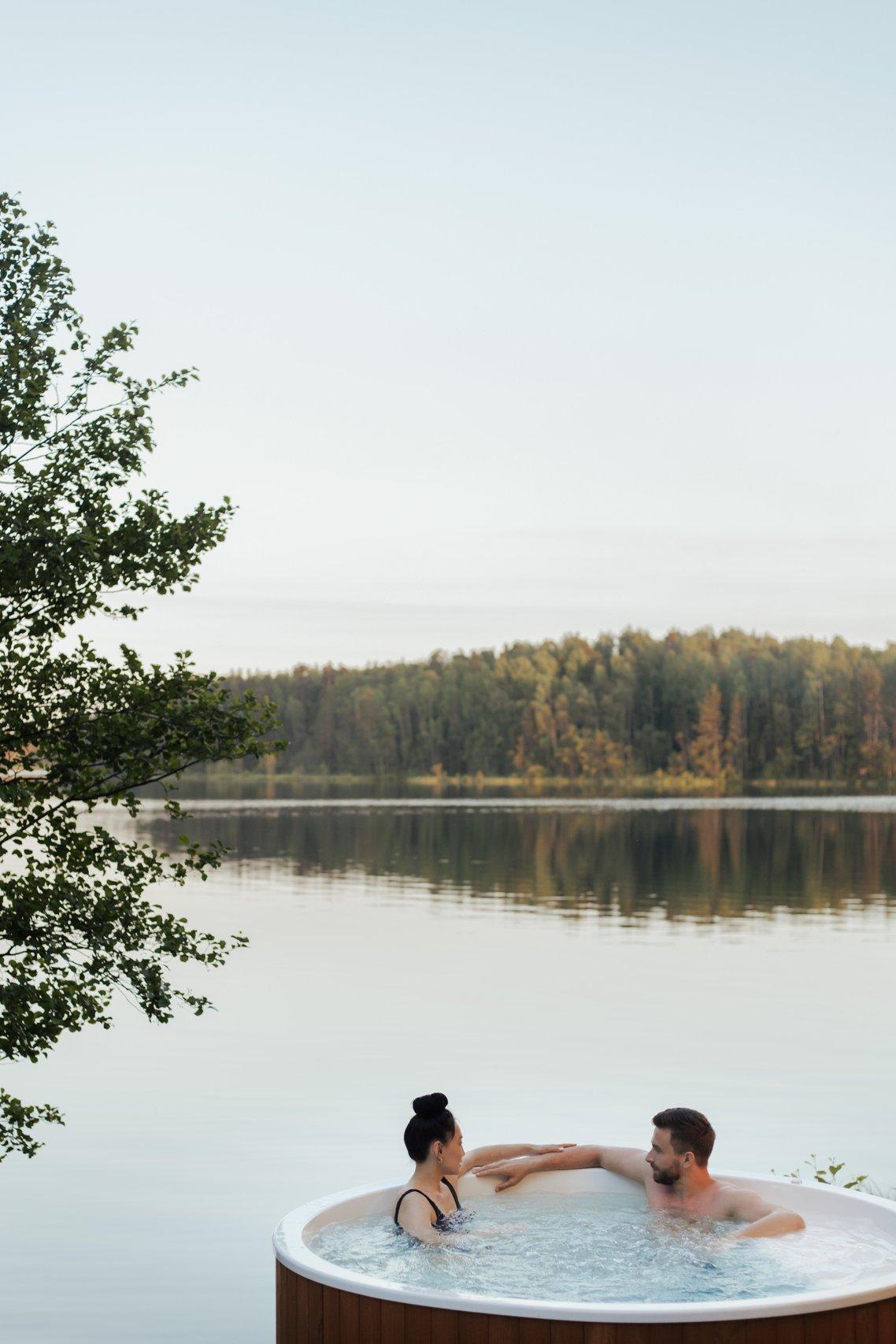 Staying in Edinburgh, the Scottish capital has more spas than almost any other UK city, with 104 and counting. Retreat to the Guerlain Spa at the Waldorf Astoria Edinburgh for treatments with French finesse or feel closer with a couple's massage at the Sheraton Grand Hotel & Spa. Don't miss the rooftop hydropool for bubbles and views.
20. ...or Set Up a Spa At Home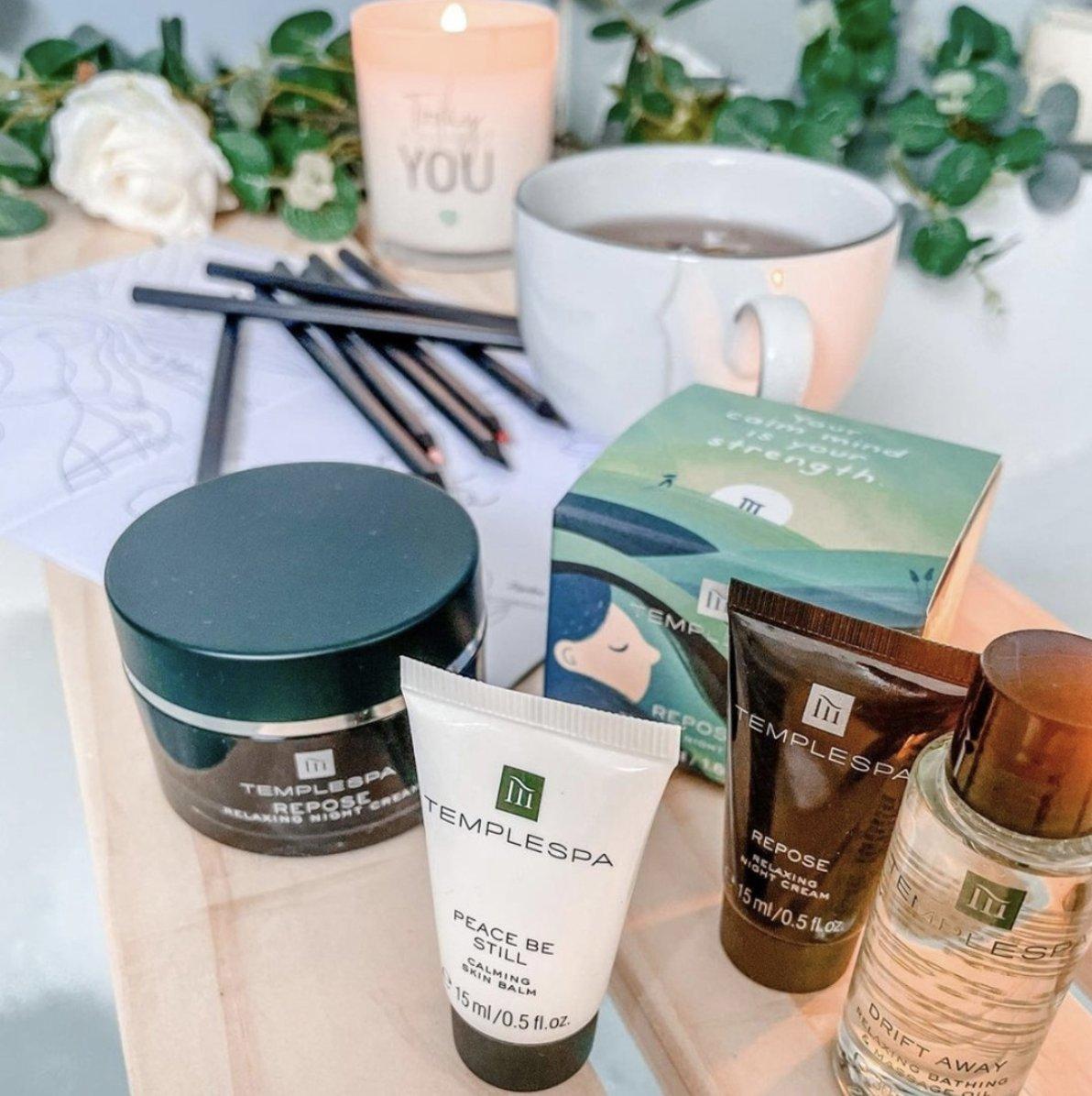 If your budget doesn't quite allow for an engagement anniversary spa break, a home spa session will help you to chill. Templespa With You In Mind Set, £15, contains everything you need for a restful at-home spa experience and each purchase includes a £1.50 donation to the mental health charity Mind. Buy a set each and light a candle, pour a cup of Wind Down Herbal Tea, cleanse the day away with Calming Skin Balm, smooth on the Repose Relaxing Night Cream and give each other a rub down with the Drift Away Relaxing Bath & Shower Oil. Matching robes are optional.
21. Visit a Vineyard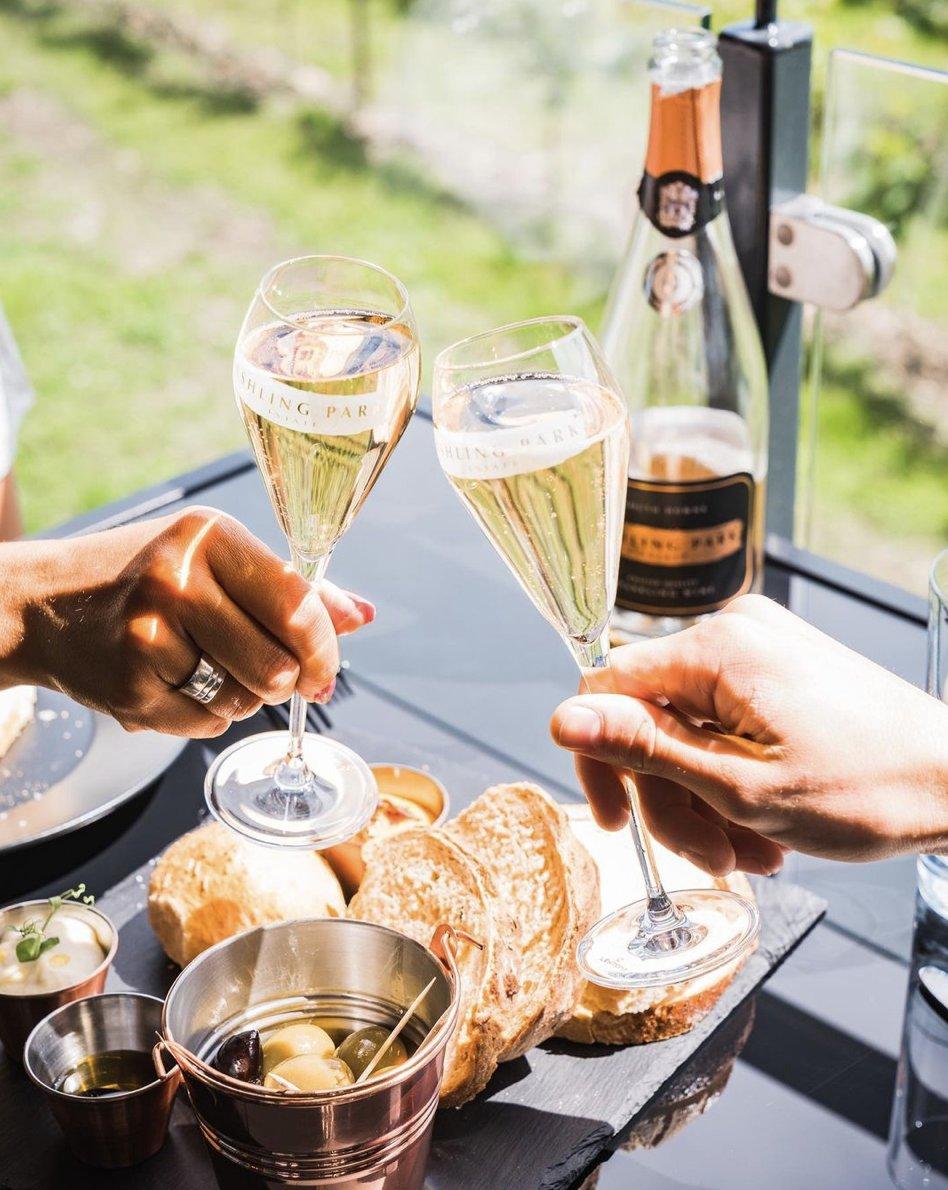 Clink glasses on your engagement anniversary by visiting a vineyard – you don't need to head to the continent for award-winning wines and lush green vines. Sussex and Kent have a growing rep for producing fine sparkling wines, so pay Terlingham Vineyard and Ashling Park a visit. Sample lesser known orange wine at Astley Vineyard in Worcestershire or book a 'grape to glass' experience at The Three Choirs vineyard in Gloucestershire – you can book to stay the night to really savour the cellar's offerings.
22. Make Your Own Gin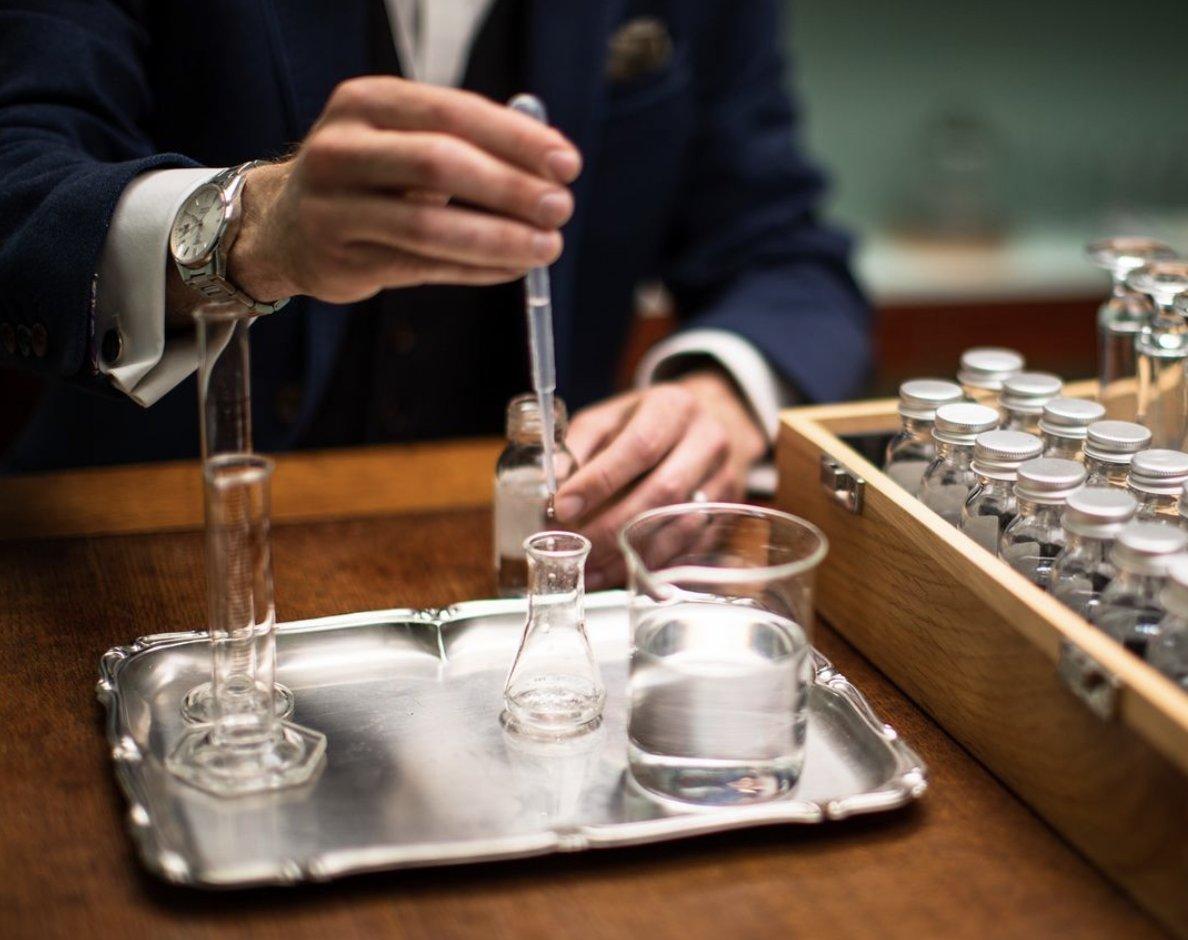 Celebrate your engagement anniversary with a G&T of your own making by blending a gin to your exacting tastes at the Cambridge Gin Laboratory. You'll learn all about the distillation process and be able to choose signature botanicals for your bespoke bottle. If yours isn't quite up to scratch you can always pop by the shop afterwards to pick up a 'couture' gin made by the in-house spirit maestros.
23. Take Part in a Japanese Tea Ceremony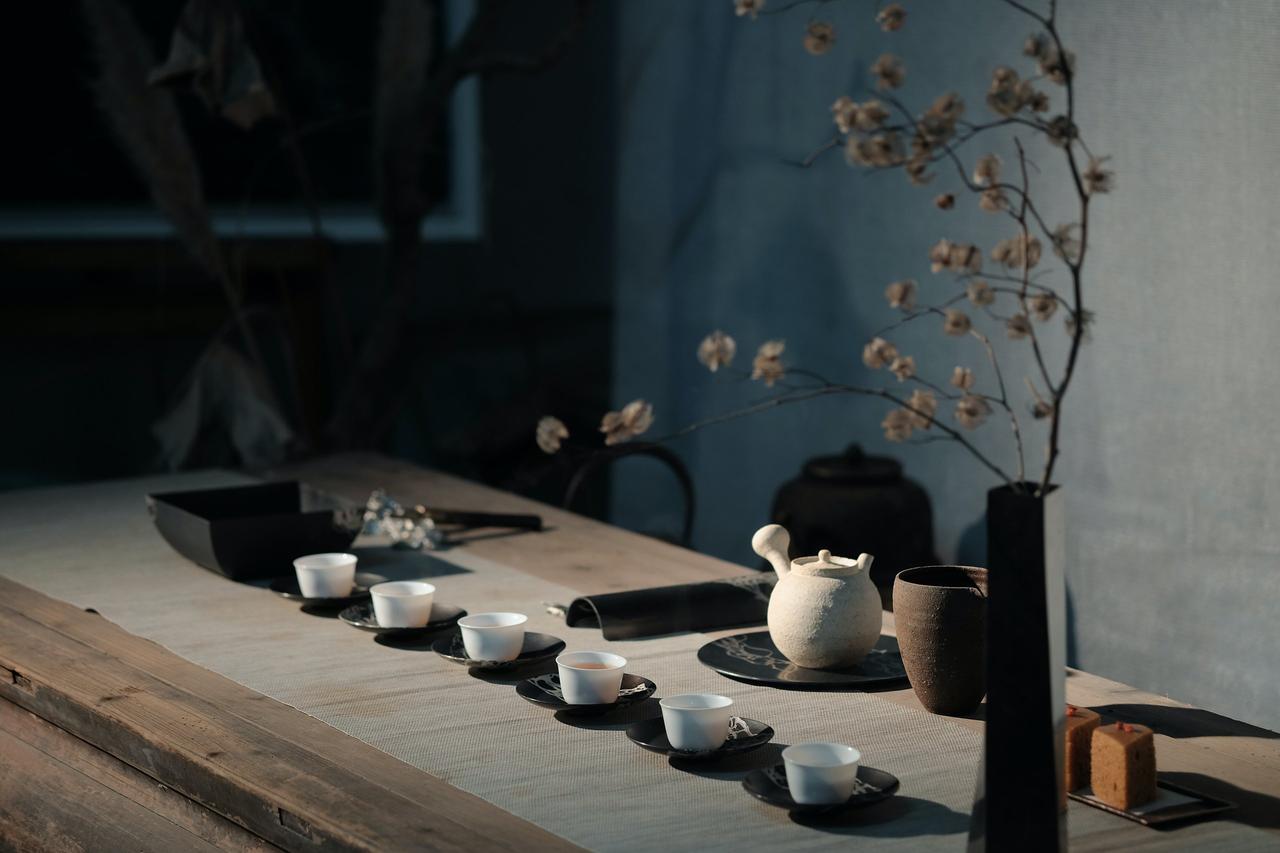 If actual tea is more your vibe, a Japanese Tea Ceremony Workshop will ensure that you can be master of ceremonies next time that you have people over for a brew. Learn about the history and cultural significance of tea ceremonies in Japan, discover the traditional equipment and know-how you need to make ceremonial matcha tea and savour the finished product together during a private workshop in London or over Zoom. This one's especially apt if you plan to travel to Japan – it would make for one seriously special honeymoon or milestone anniversary trip.
24. Book a Pottery Class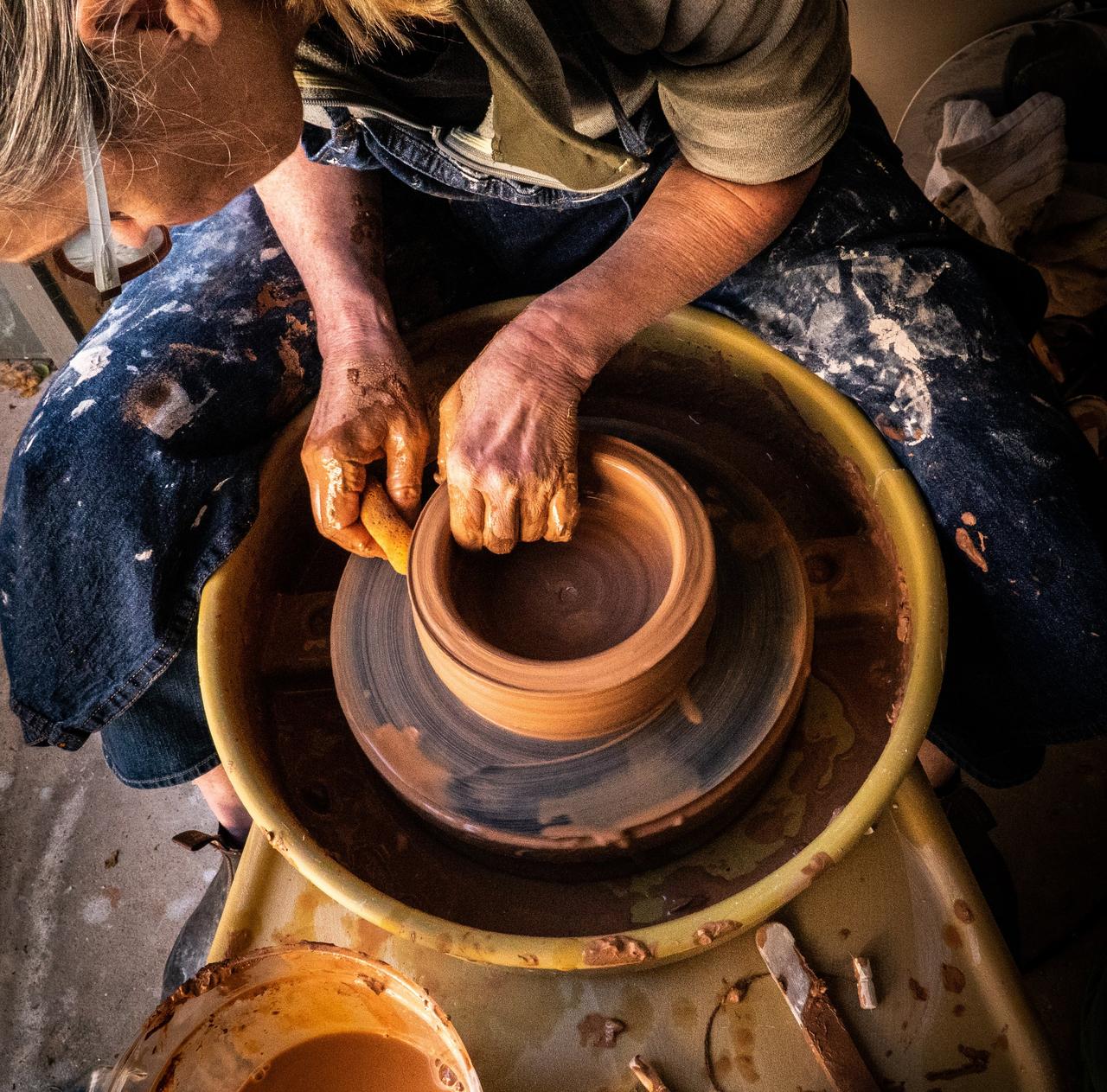 Make an actual tea set while replicating Demi Moore and Patrick Swayze's scenes at the wheel in Ghost – it turns out that ceramics are pretty sexy, actually. Join an adult pottery class at The Ceramic Studio near Tunbridge Wells or create Scandinavian style pottery at east London's SkandiHus. Start with a simple, beautiful tray to keep your engagement ring on and fire up your skills from there.
25. Try Life Drawing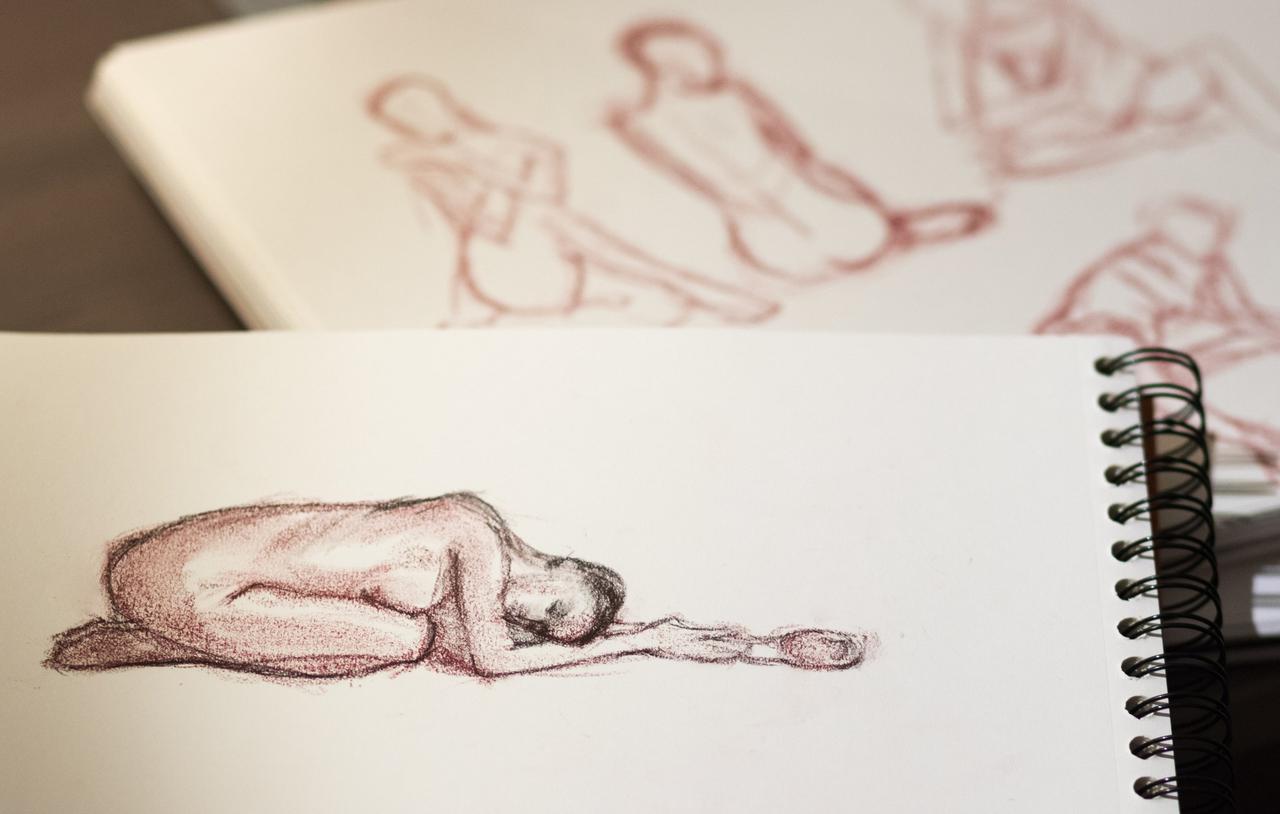 More arty, creative exploits to celebrate an engagement anniversary. Sign on for an online life drawing class (Draw Brighton runs weekly sessions) or attend an in-person evening so that you can smoulder at each other over your easels.
READ MORE: 29 Questions You Need to Ask to Learn More About Your Partner
26. Test your Mettle at an Escape Room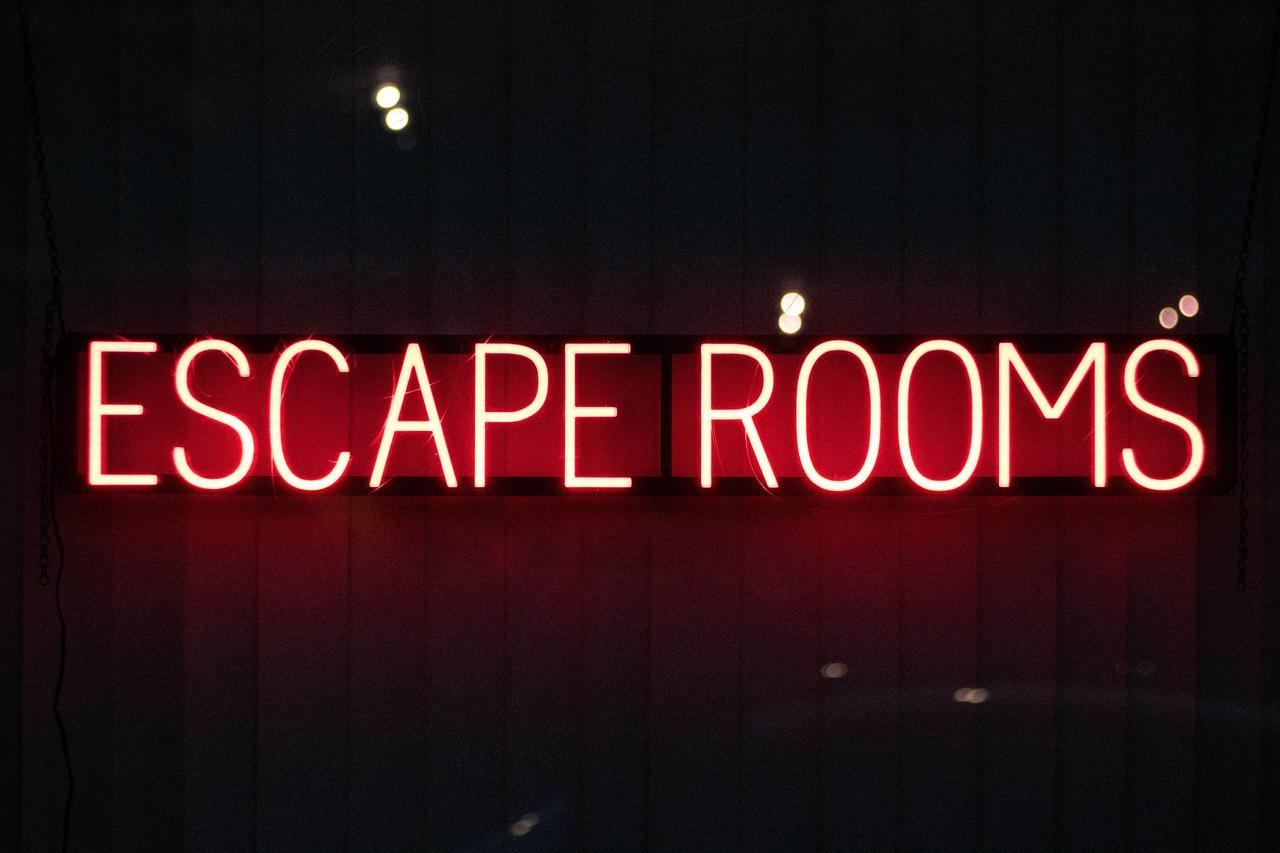 Marriage is all about collaboration and there's no better way to strengthen those team building skills than getting trapped in an escape room with your partner. Most cities now offer thrilling escapist adventures and many can be played as a duo. Check out Clue Adventures in London for games dedicated to two players. Just have your wits about you.
27. Get an Adrenaline Rush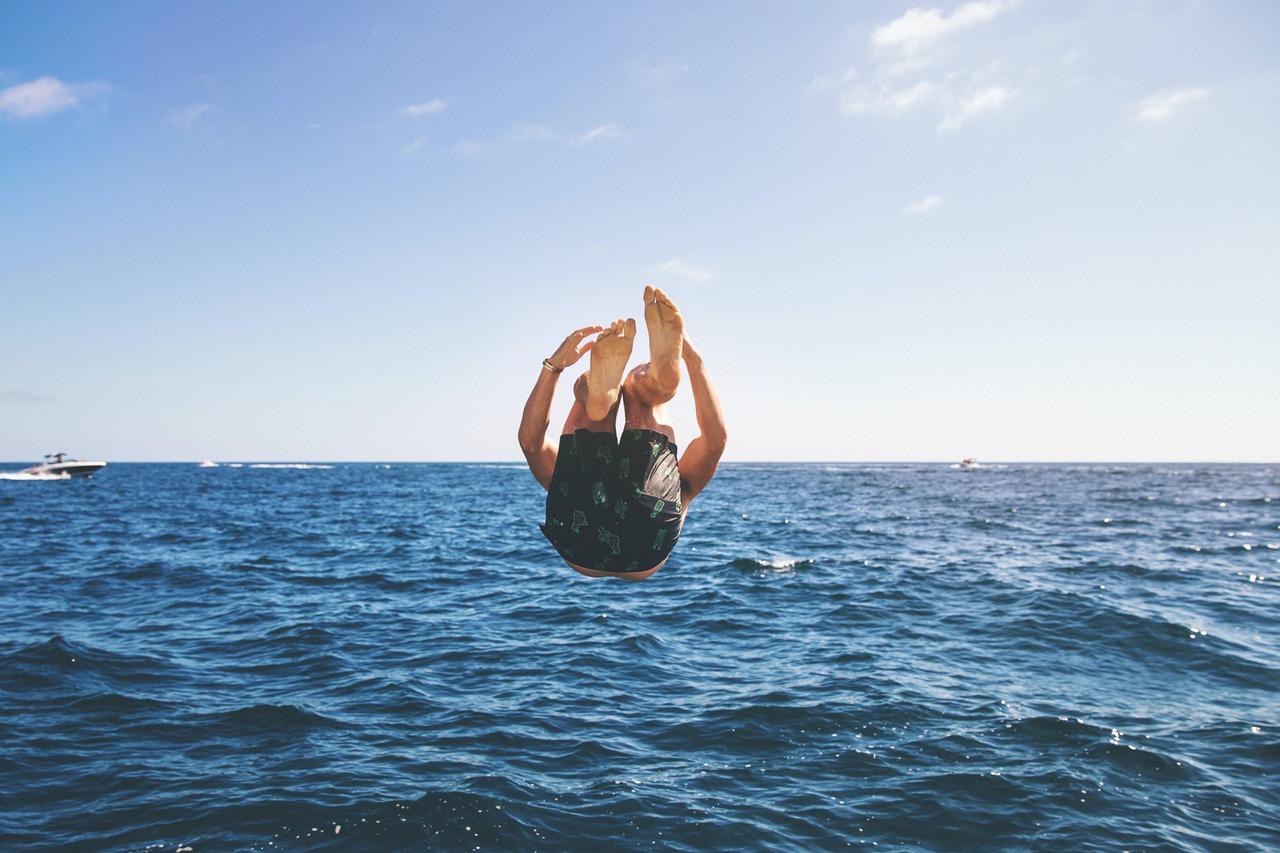 If an escape room doesn't get your blood pumping, sign up for a hair raising activity that'll add a jolt of excitement to your engagement anniversary. Try skydiving, abseiling, a zipwire, water skiing, cold water swimming, sparring at a boxing class – whatever makes you feel most alive. Catch your breath and cosy up afterwards with a sense of serious collective achievement.
28. Go Off Grid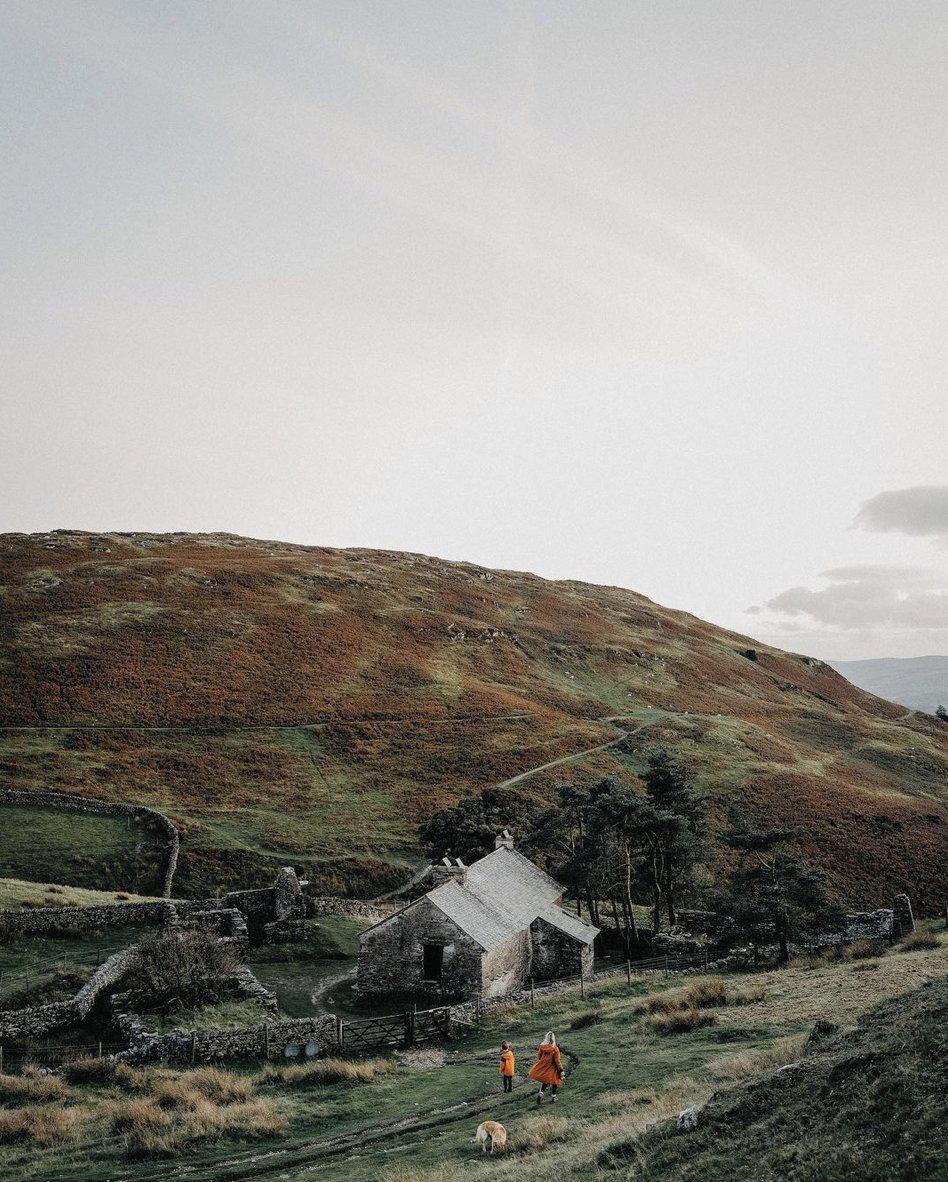 Equally wondrous, book a trip somewhere in the wilds with zero wifi and minimal 4G. Dartmoor and the Scottish highlands are especially apt locations for a digital detox and you don't need to rough it in terms of accommodation if camping in no man's land doesn't appeal. Canopy & Stars offers luxury glamping options in off the beaten track locations for the best of both worlds.
29. Snuggle Up at a Speakeasy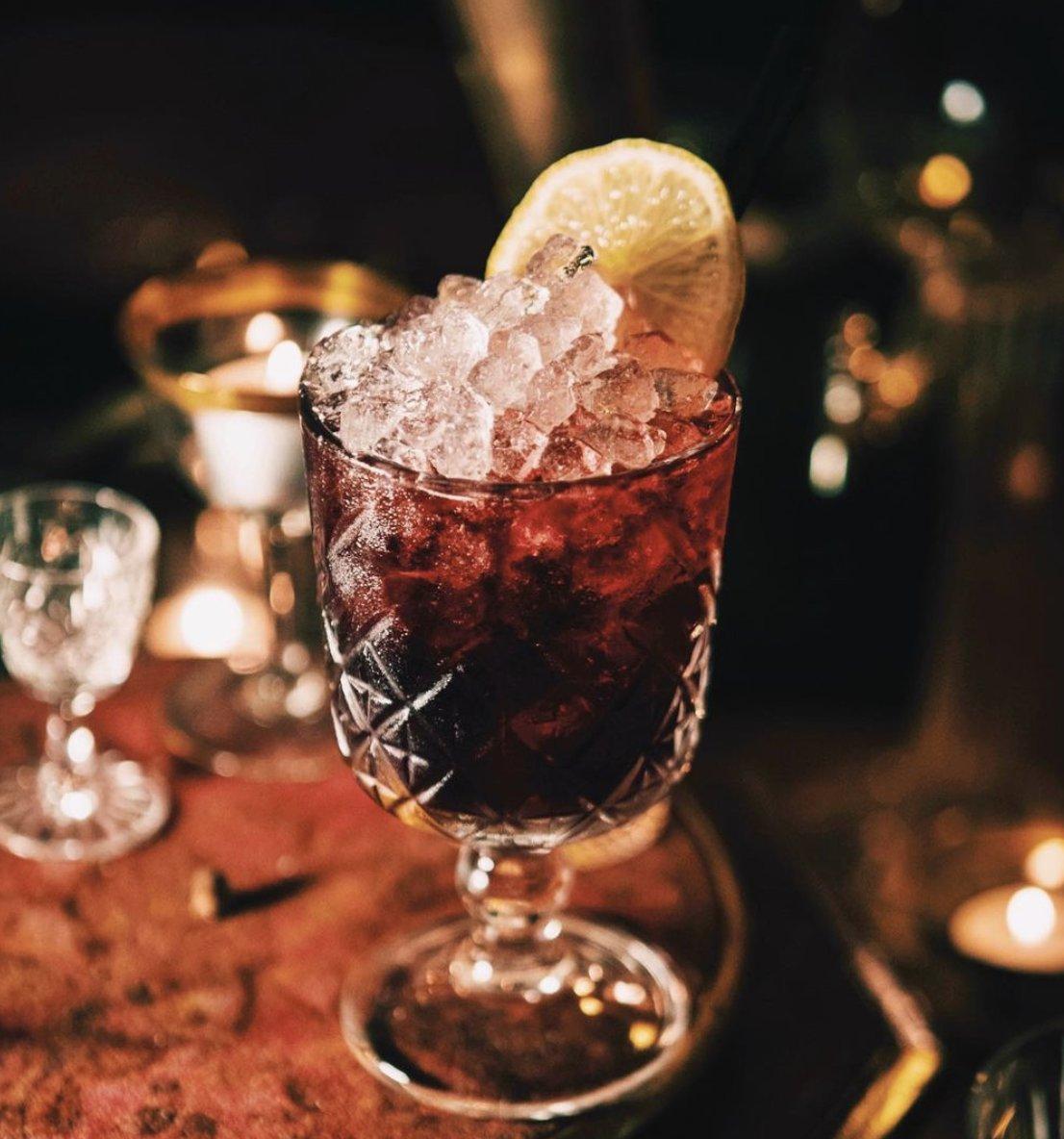 Off grid in a different sense, sneaking into a speakeasy or secret bar makes grabbing a drink to celebrate your engagement anniversary feel all that bit more exciting. Steal away to Panda & Sons in Edinburgh, a bar hidden away in a barbershop, sleuth off to Evans & Peel Detective Agency in London's Earls Court or join Her Majesty's Secret Service in Bristol.
30. See some Live Sport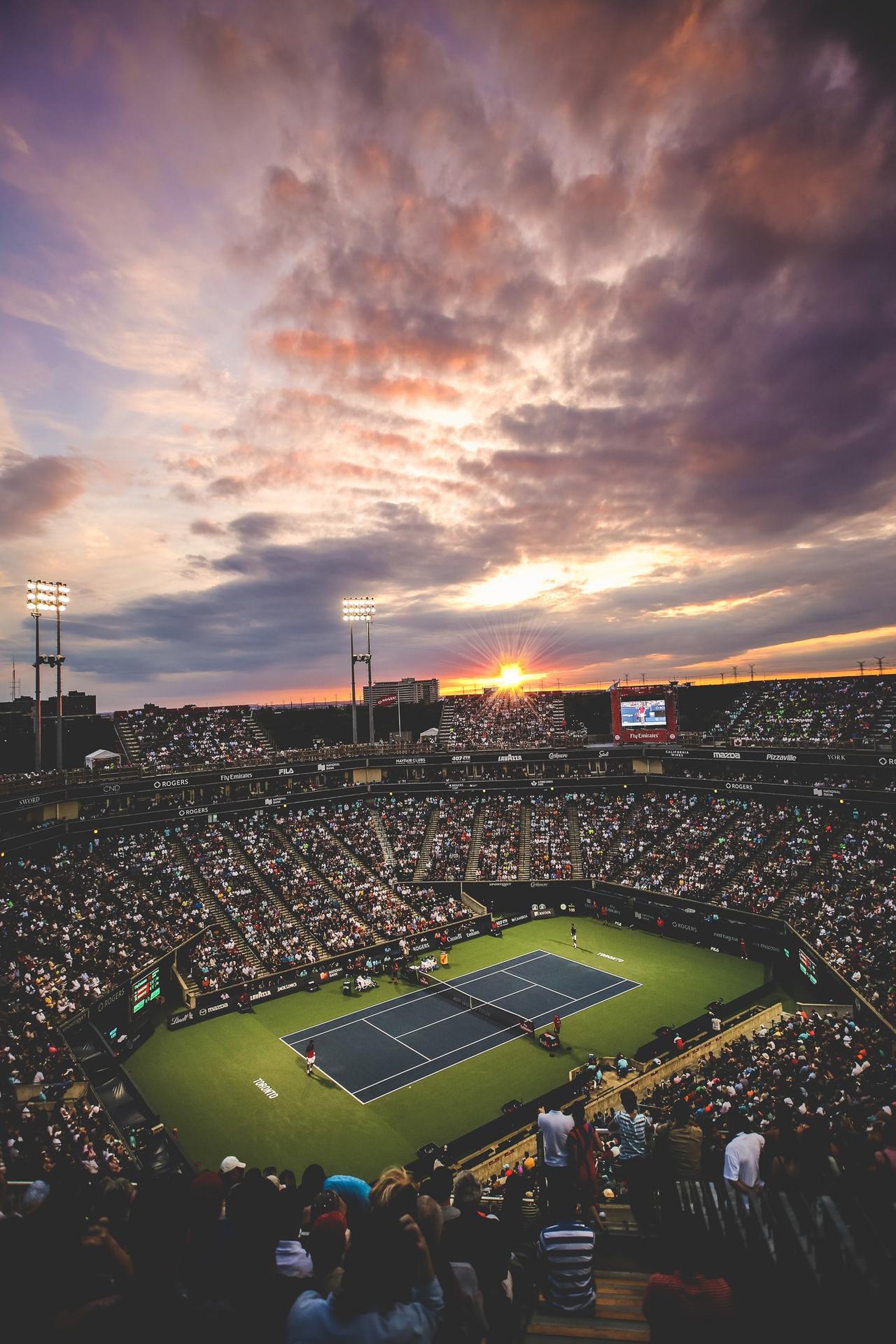 Also sure to stir up some excitement, surprise your partner with tickets to a live sports event. Choose a team or player they love, book in advance and consider throwing in hospitality if you're feeling extra flush.
31. Pull up at a Drive-In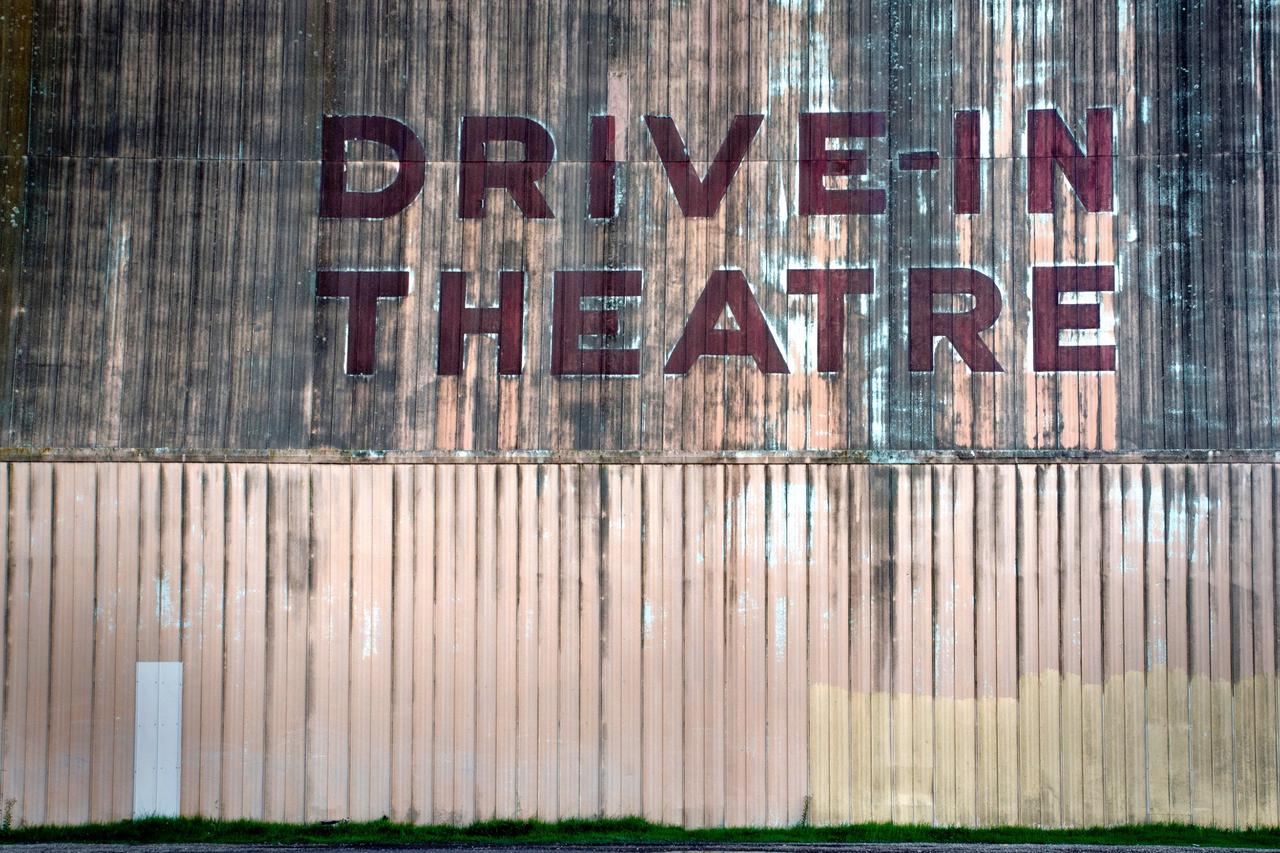 Make like Grease's Danny and Sandy and park up at a drive-in movie. Luna Cinema hosts screenings around the UK and you can order food hampers and drinks from your phone to be delivered straight to your car – your engagement anniversary deserves more than dry popcorn.
32. Head off on a Romantic Road Trip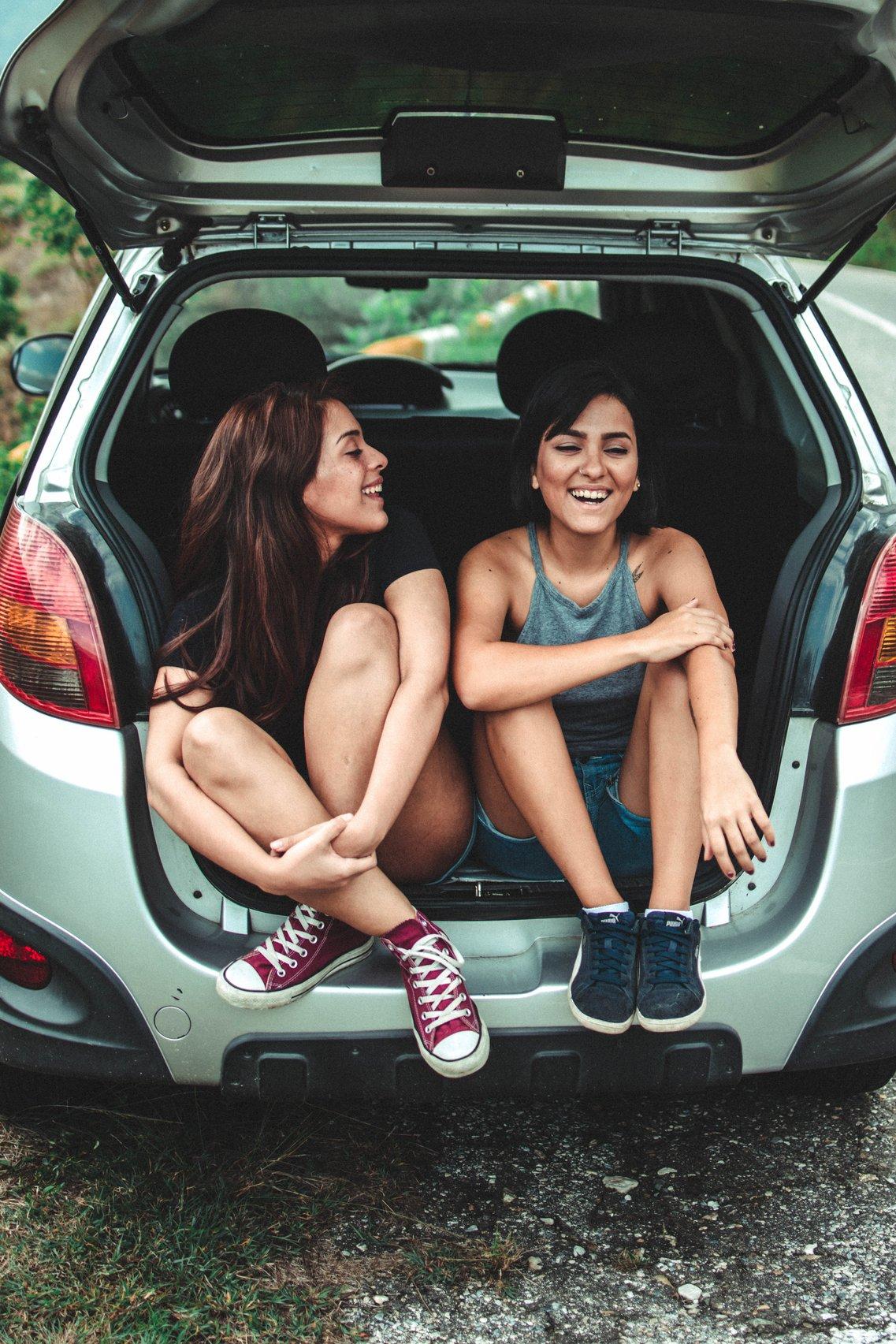 Go further afield and plan a road trip along an especially scenic route. The Causeway Coastal route in Northern Ireland is breathtaking at almost every stop and a must for Game of Thrones fans (there are filming locations galore). Scotland's North Coast 500 spans 500 miles of wild, windswept mountains and coastline, with many a welcoming lodge to rest in along the way. In Wales, escape to the Brecon Beacons for dramatic mountain passes – carry on the Snowdonia for an epic finish.
33. Go Hiking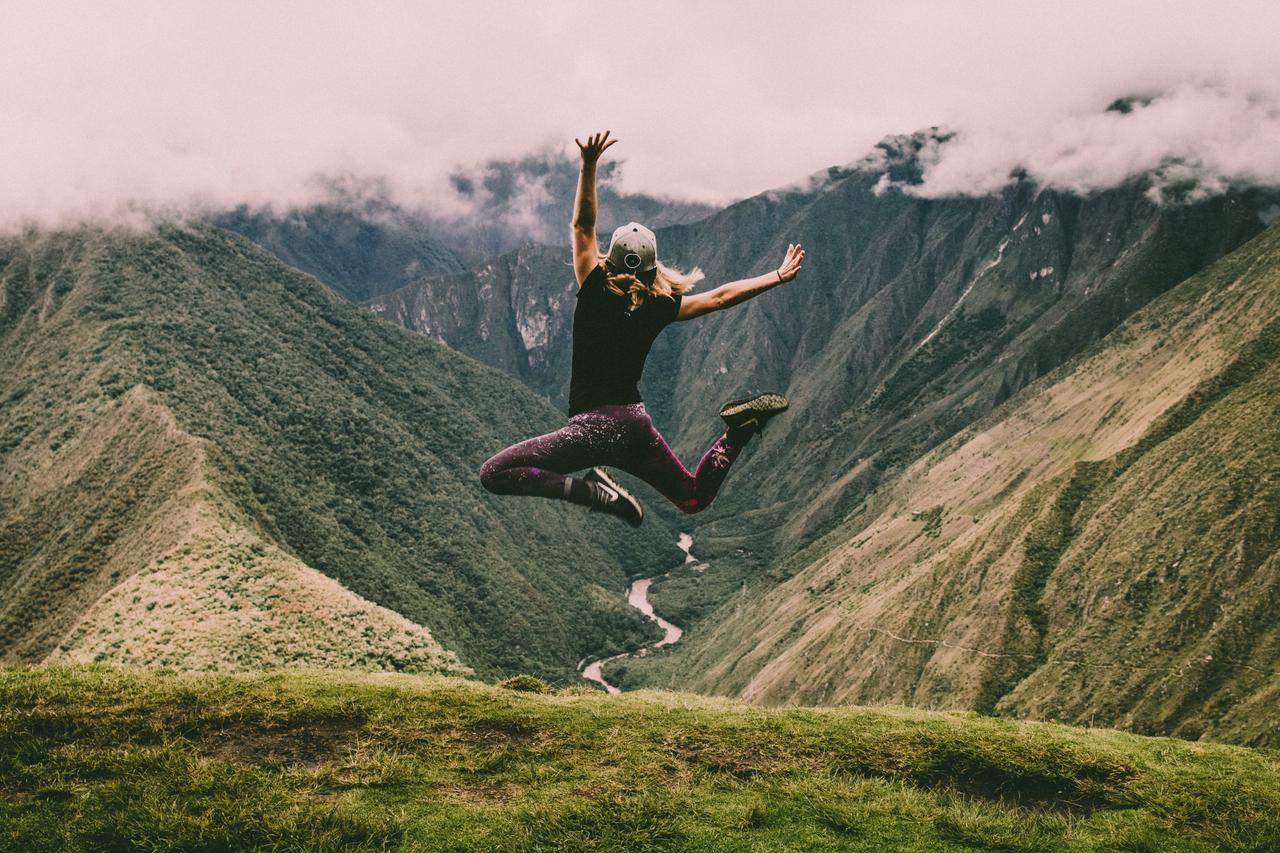 Make time in your road trip for some bracing hikes. Adventurous and affordable, taking on a new peak is a memorable way to mark your engagement anniversary and refuelling by the fire in a cosy pub afterwards will feel seriously sweet.
34. Book a Posh Picnic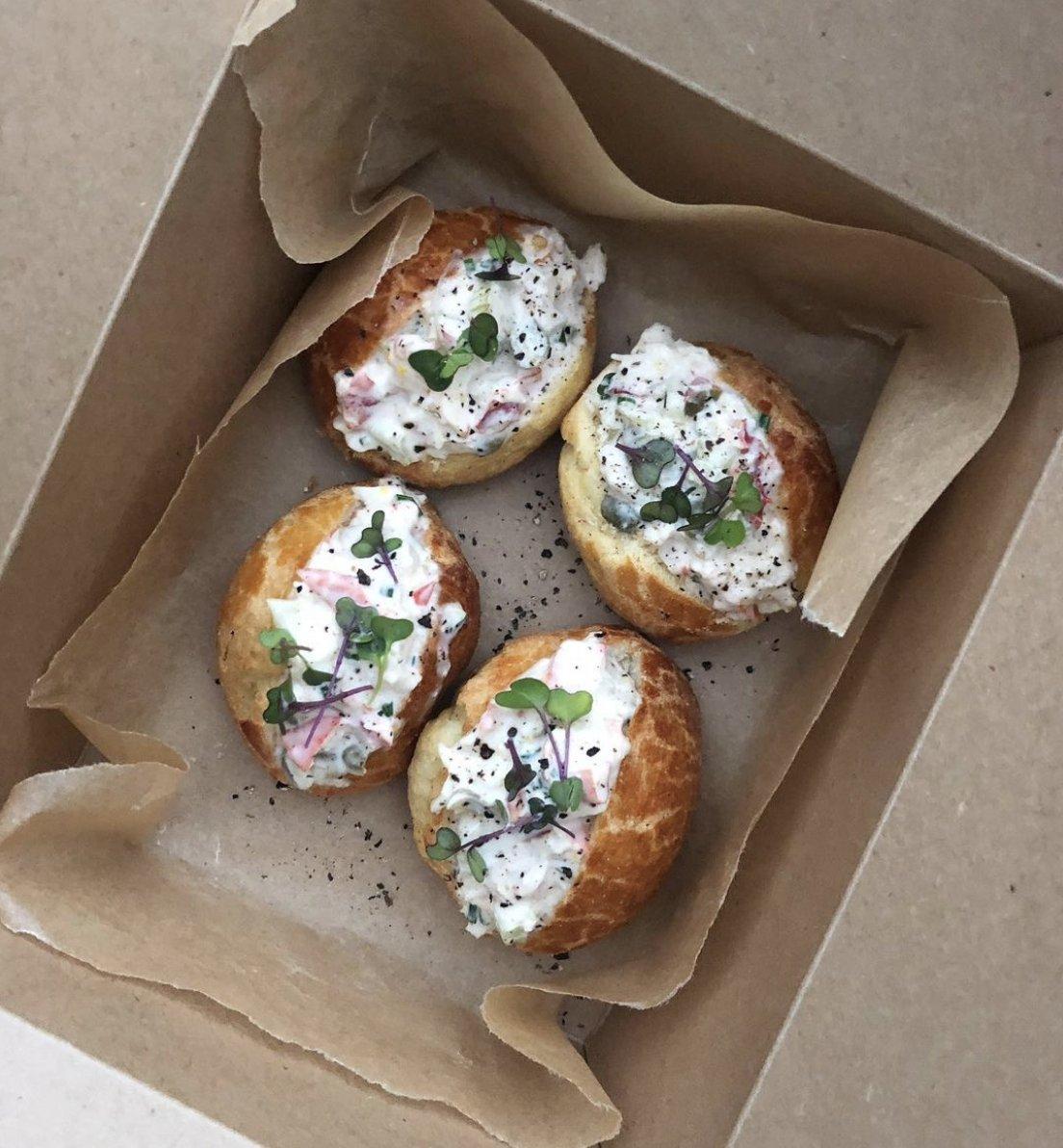 Surprise your partner with a luxe picnic. You could choose food you ate when you got engaged, opt for an opulent breakfast or brunch spread or plan an indoor picnic dinner if the weather's not playing ball. Try Pique for handmade treats and inventive themed menus or Scottish Wild Picnics for delicious Scottish produce and decorative twists.
35. Elevate a Cinema Date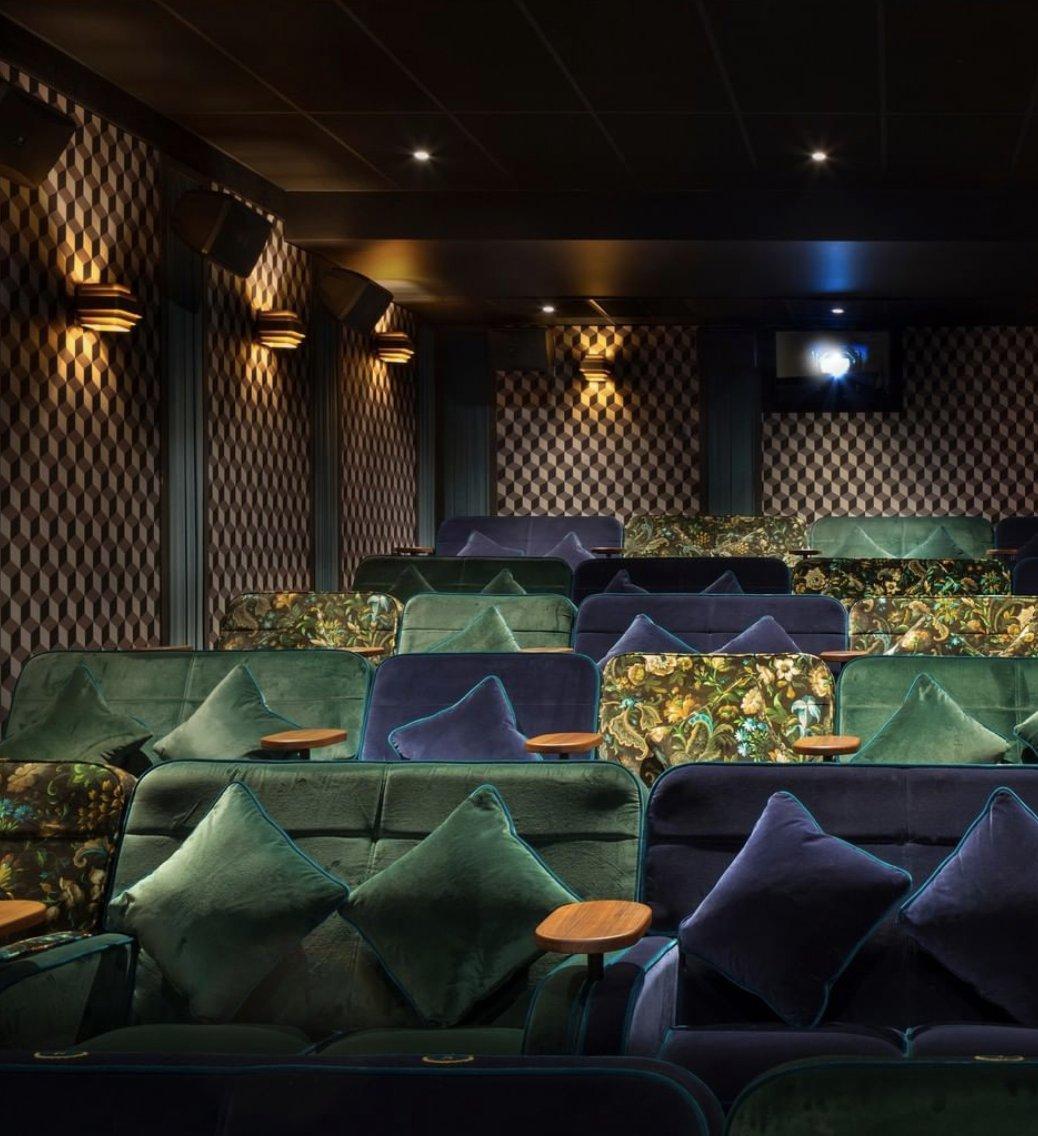 If it's a last minute thing, splash out on a plush, spontaneous cinema trip. Choose a historic cinema with cushy seats and top notch service. Everyman Cinemas are renowned for their gourmet food and drinks options, spacious, private seating and perfectly curated programming. Picturehouse Central in London, meanwhile, has a 'secret' rooftop bar to get your night off to an amorous start.
36. Take an Ancient Bath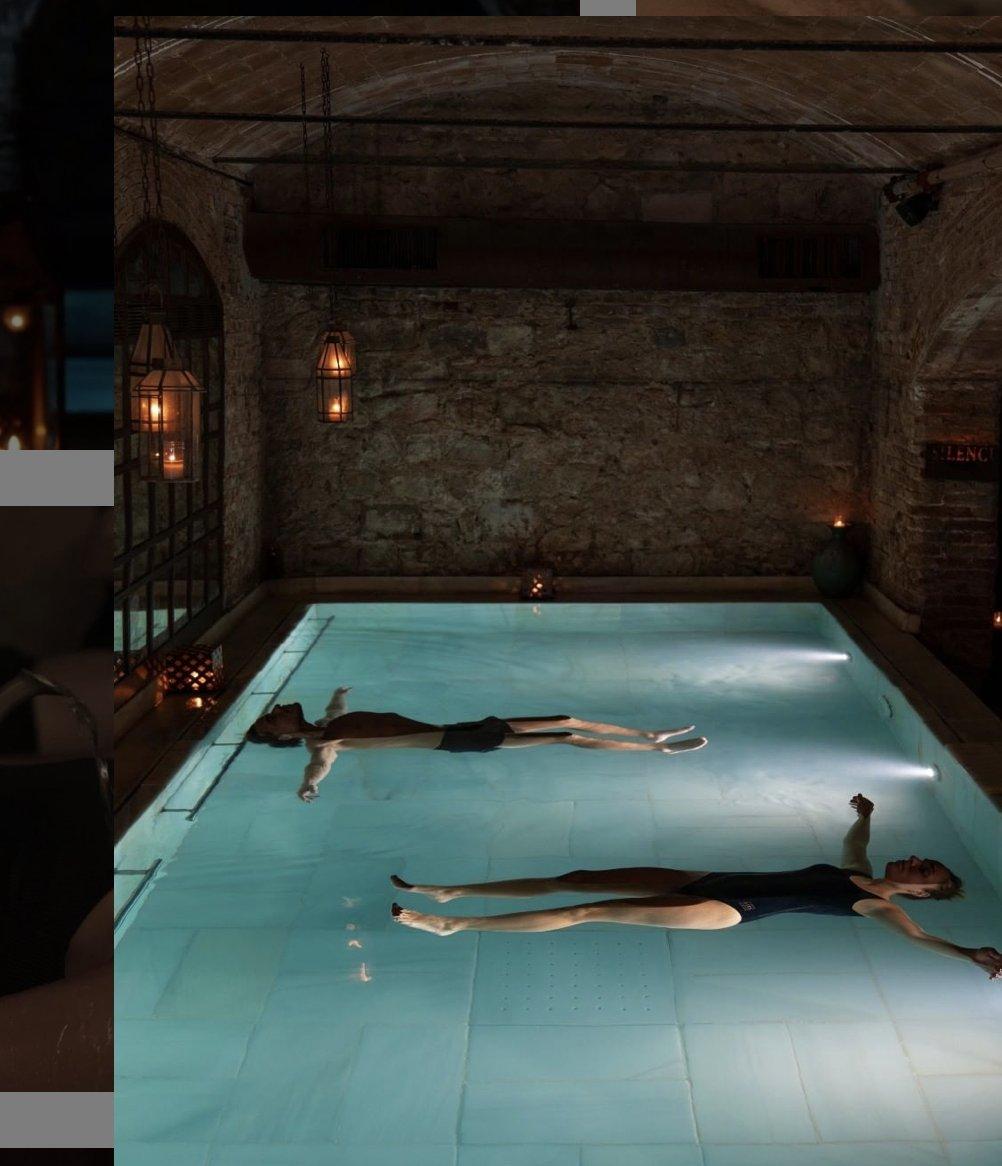 Descend the winding steps beneath the Strand in London to Aire Ancient Baths – you'll both feel like Roman royalty as soon as you arrive. A candlelit 'temple', the modern thermal baths are housed in Peter Pan author J.M Barrie's former residence to add yet another layer of magic and mystery to this unique subterranean spa experience. Bathe in red wine, feel your muscles melt during a couples argan oil massage or simply float the day away, breathing in the aroma of orange blossom as you make your away around the various traditional spa rooms and baths.
37. Go Antiques Shopping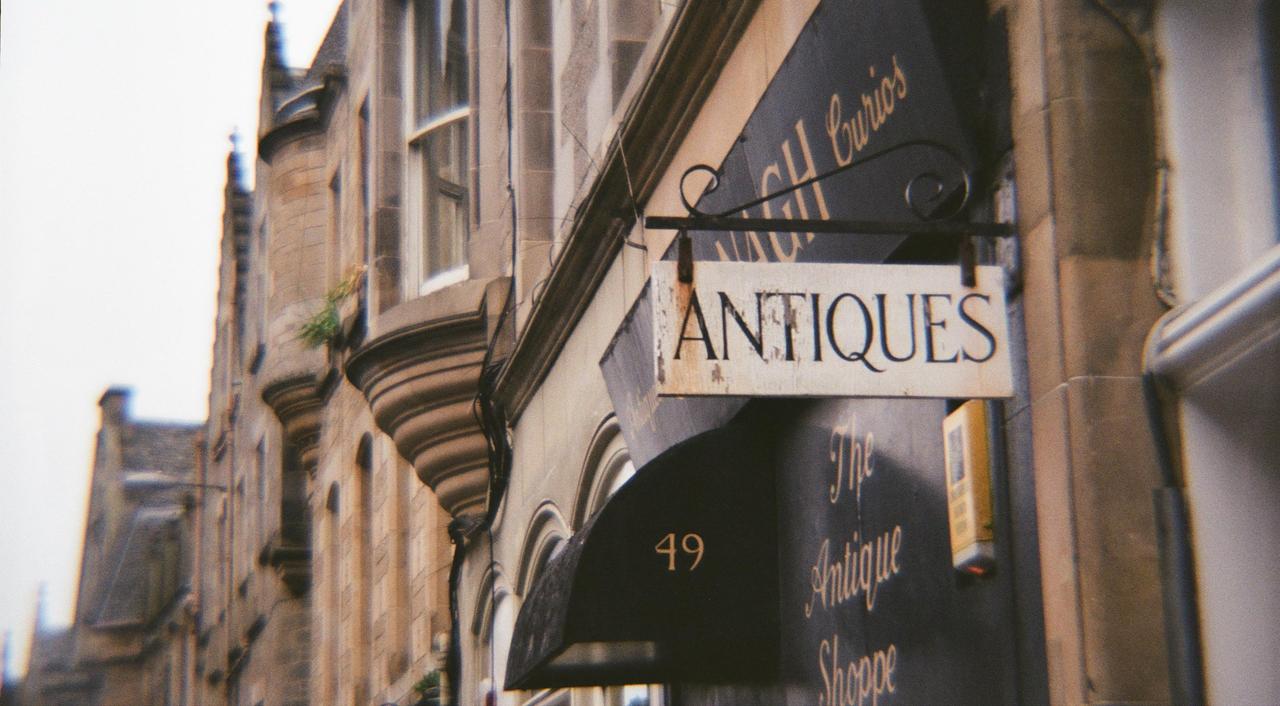 You might be on the lookout for unique pieces for your marital home or love finding bric a brac with history behind it – browsing antiques is inherently romantic. Visit a town or city famed for its antiques (try Rye, Tetbury, Perth, Frome or Petworth) and don't forget to schedule in at least one pitstop for coffee and cake and to evaluate your wares.
38. Start a Garden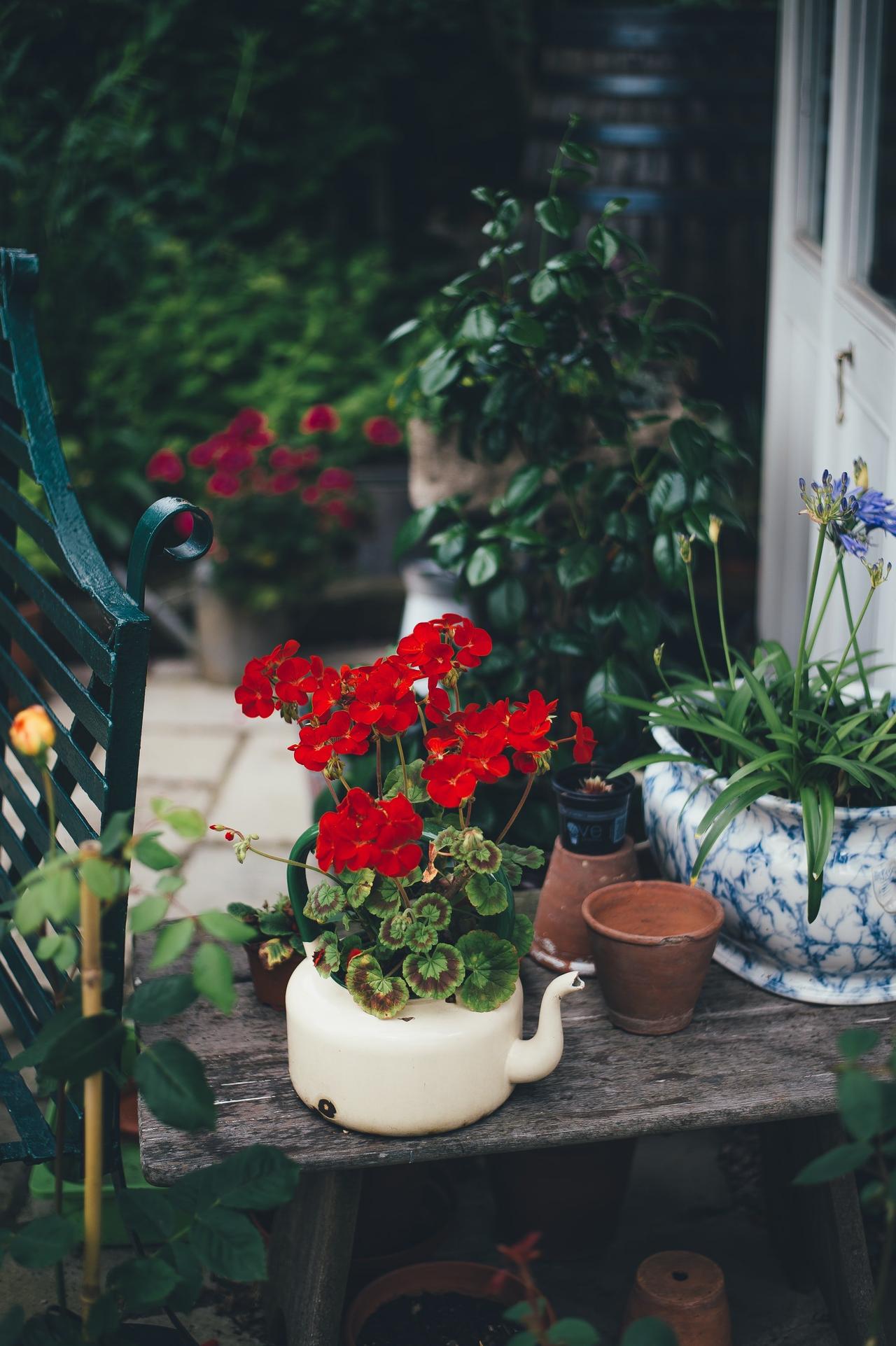 A similarly domestic idea, being plant parents is sure to make you even closer. Even if you've just got a windowsill or a small balcony to grow new life from, committing to not killing a plant together is immensely satisfying. Catch up on Gardeners World, get down to your local gardening centre and decide on your green fingered vibe. Herbs are always an easygoing start and will improve another engagement anniversary date staple….
39. Cook up a Storm at Home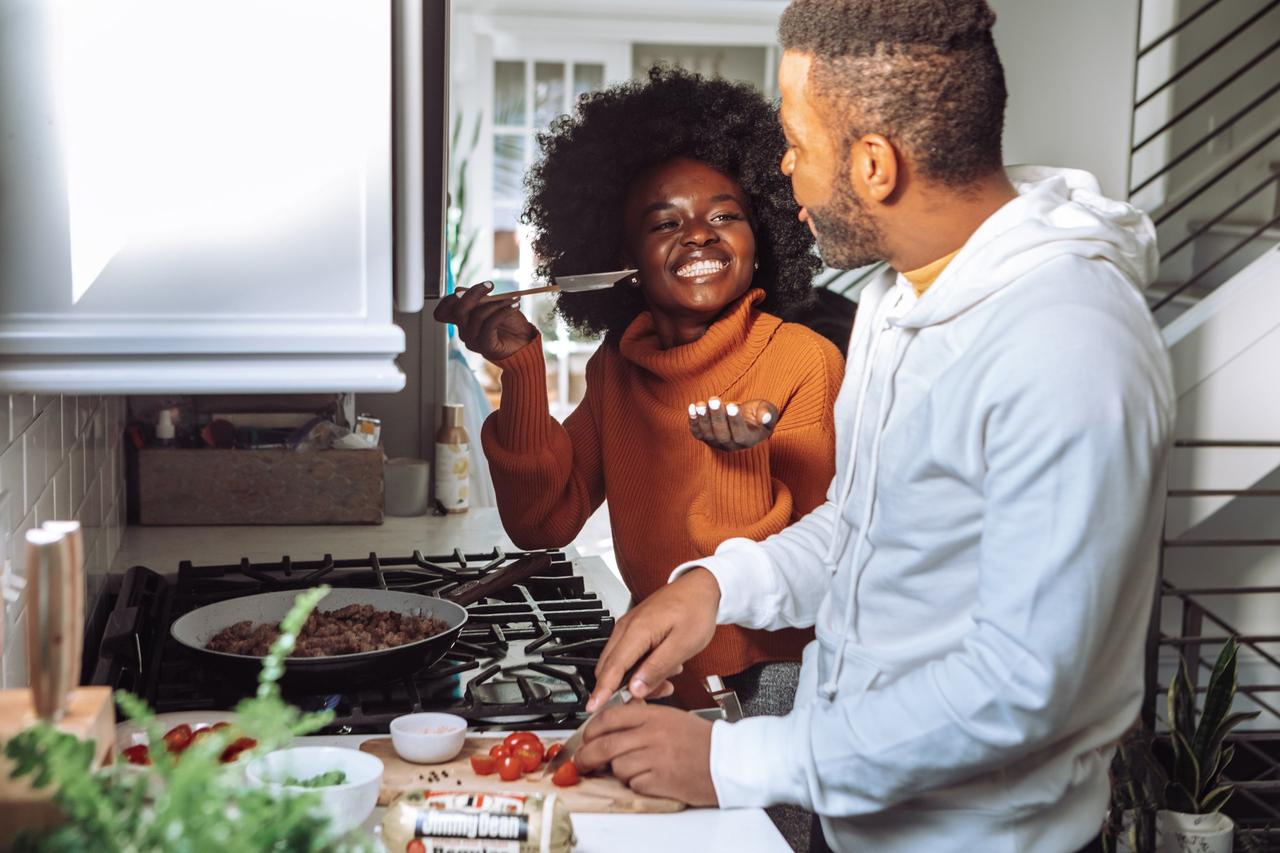 Repeated lockdowns saw more chefs and cooks than ever sharing their tips, tricks and know-how so we can replicate their foodie creations within our own four walls. Monica Galetti's At Home and Nigel Slater's A Cook's Book are just a few fresh releases that make high quality yet low faff home cooking a joy. Devour Claridge's The Cocktail Book beforehand to learn how to stir or shake up a classic cocktail to kick off your meal in style (don't forget to lay the table).
40. Laugh the Night Away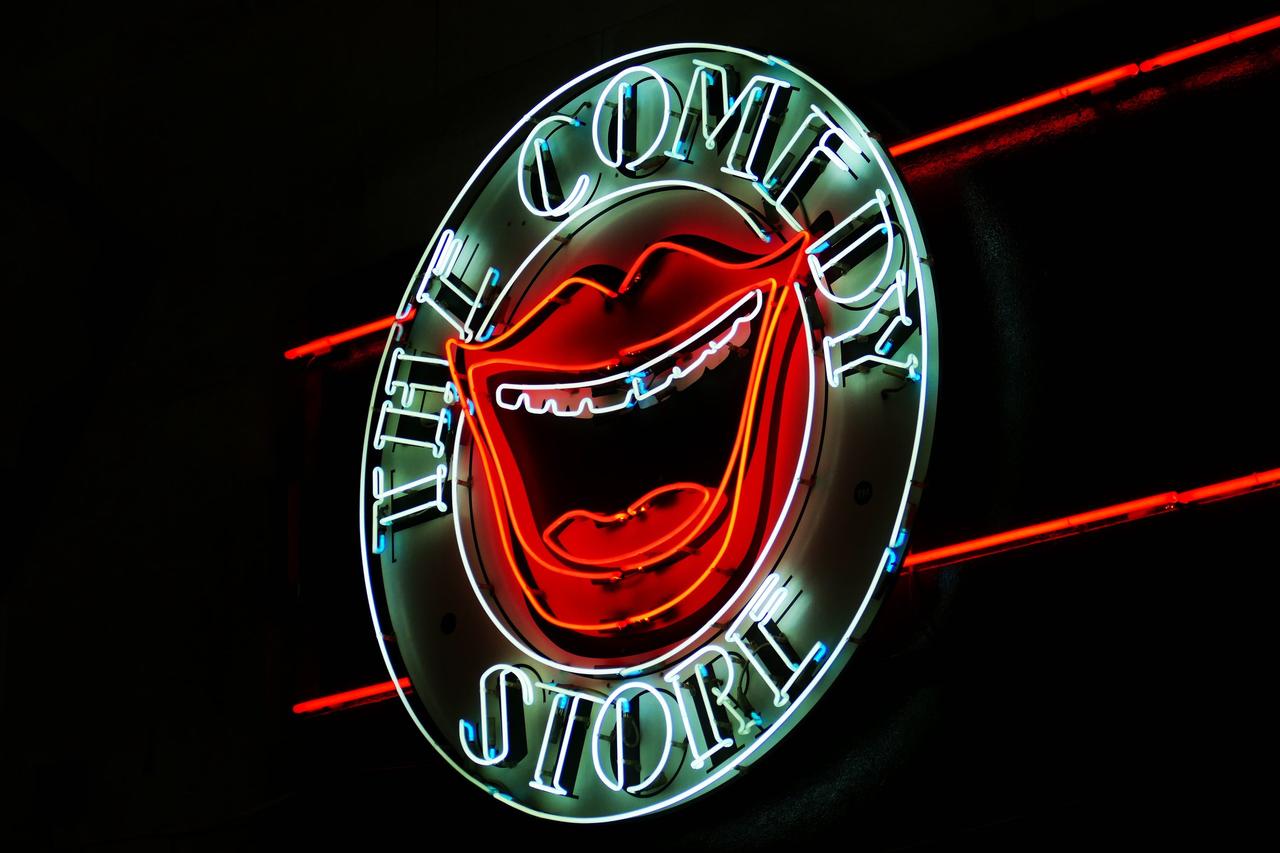 From stand-up to improv to comedy festivals, belly laughs will provide an evening of fun that could almost rival how happy you felt when you got engaged. Almost.
41. Book some Burlesque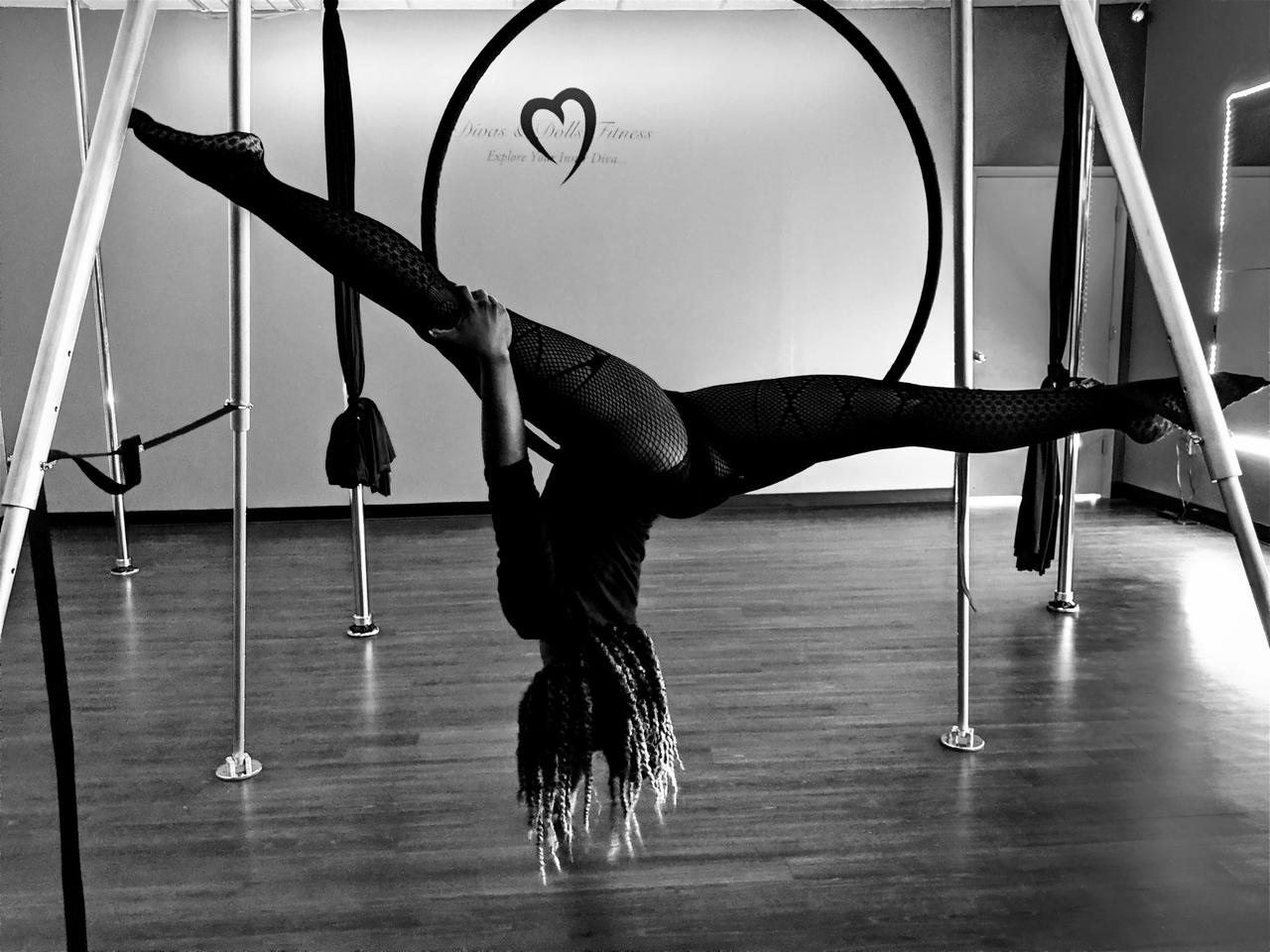 As hot dates go, burlesque is up there. Check out the House of Burlesque for saucy, sophisticated upcoming shows and even sign up to the academy to learn the fundamentals of burlesque if you really catch the bug.
READ MORE: 23 Real Couples Reveal What Actually Happened on Their Wedding Night
42. Get Snap Happy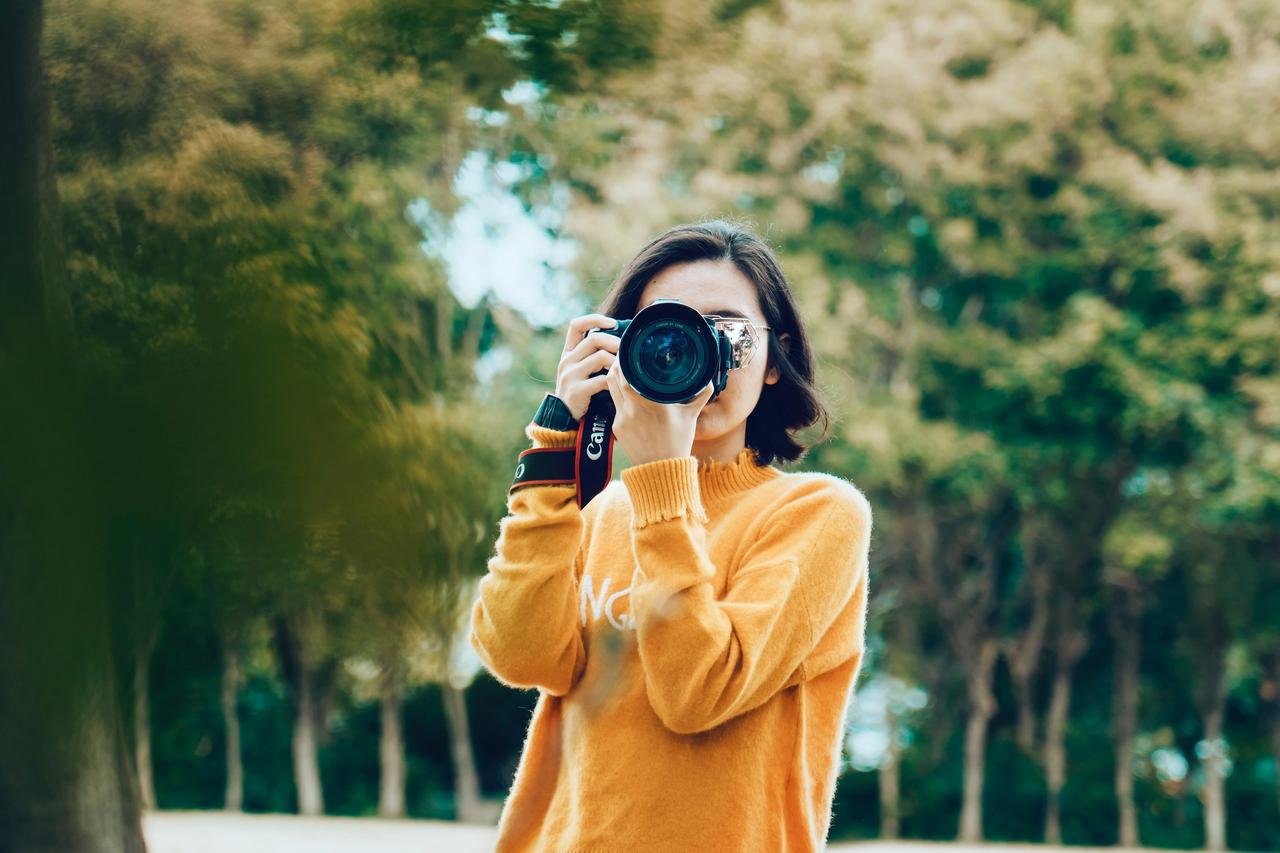 If you never had an engagement shoot, learn the essentials of portrait photography and stage your own on your engagement anniversary. Take an online class from famed photographer to the stars Annie Leibovitz to swot up on what makes a stunning portrait, then take it in turns to strike a pose.
43. Visit an Aquarium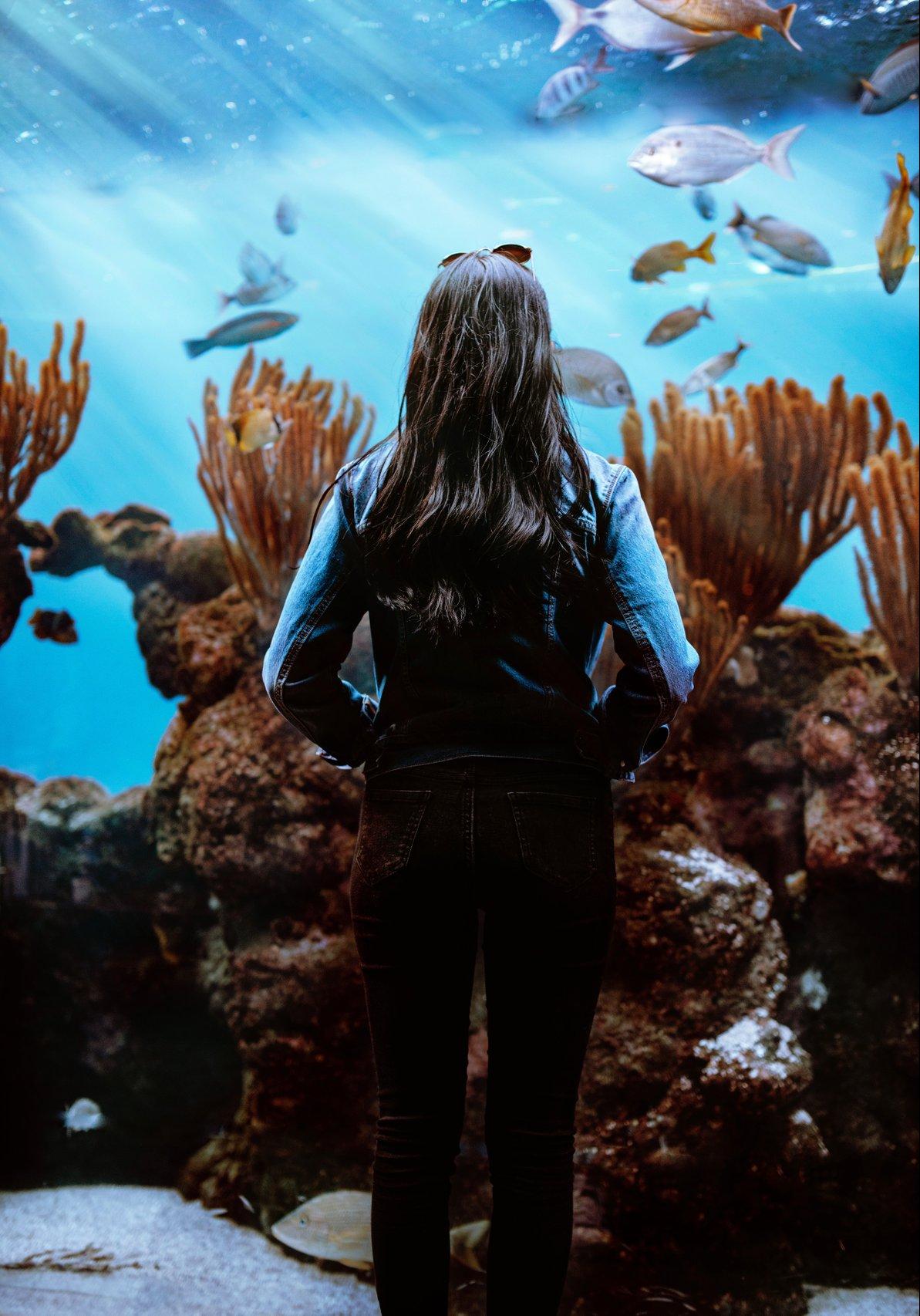 Gaze at each other through the glass, Romeo + Juliet style (minus the death and peril part). The National Marine Aquarium in Plymouth is the largest aquarium in the UK so there's plenty of scope for underwater romance, plus you can even book a yoga class to flow alongside the fish.
44. Fromage and Fiction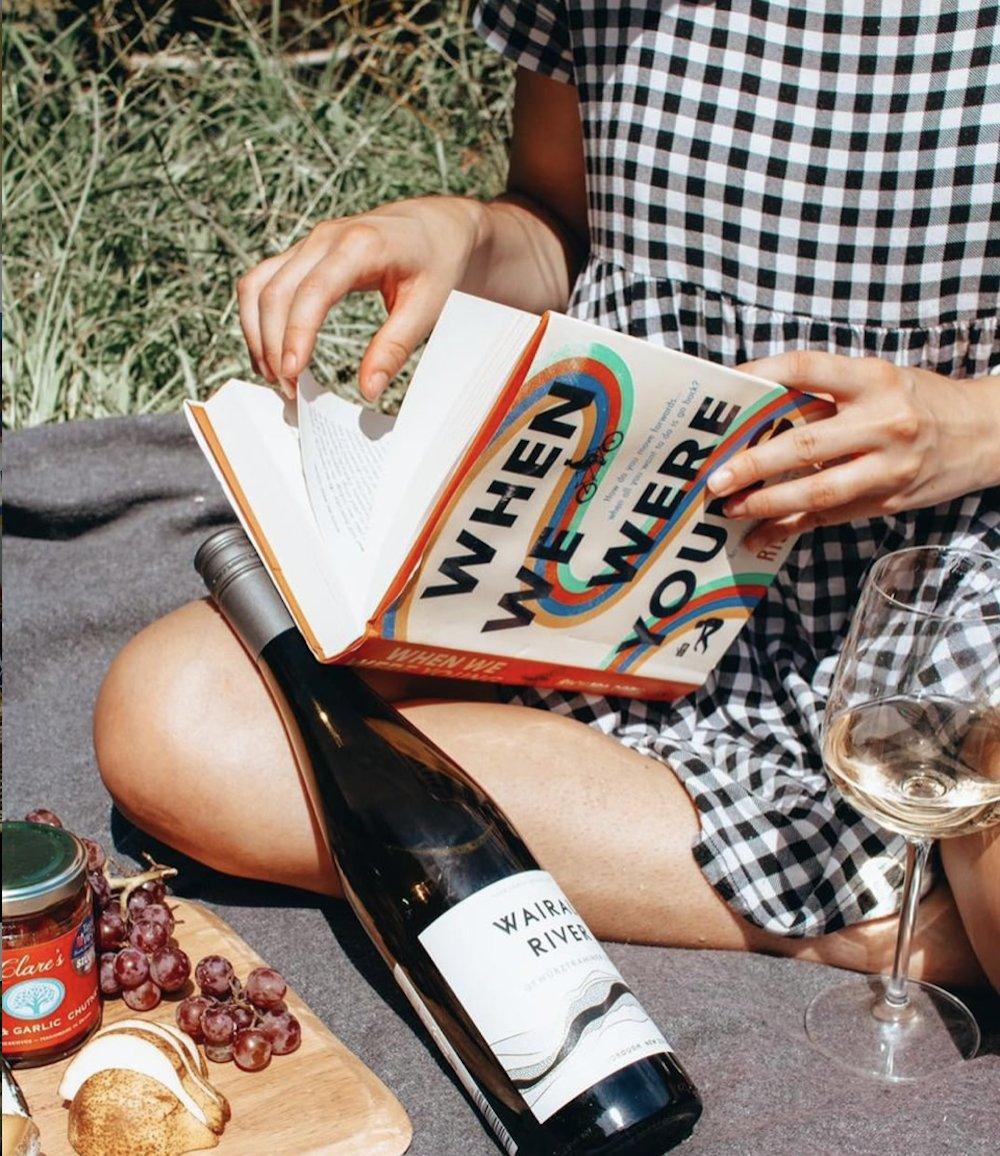 Ending our engagement anniversary ideas on a distinctly cheesy note, if you're into books and a stinky blue, Fromage & Fiction is for you. The UK's first cheese, wine and book club, each hamper combines a novel by a new or lesser known author with artisan cheeses and wines from independent producers to make for a unique and thought provoking celebration that'll last you all week.
Had to reschedule your wedding? Check out these 12 sweet ways to celebrate your original wedding date.