33 Unusual Date Ideas in London to Add to Your Couple's Bucket List
There are hundreds of ways to spend the day in the capital, but these unusual date ideas in London will keep things interesting long after you've exhausted the obvious options
We have included third party products to help you navigate and enjoy life's biggest moments. Purchases made through links on this page may earn us a commission.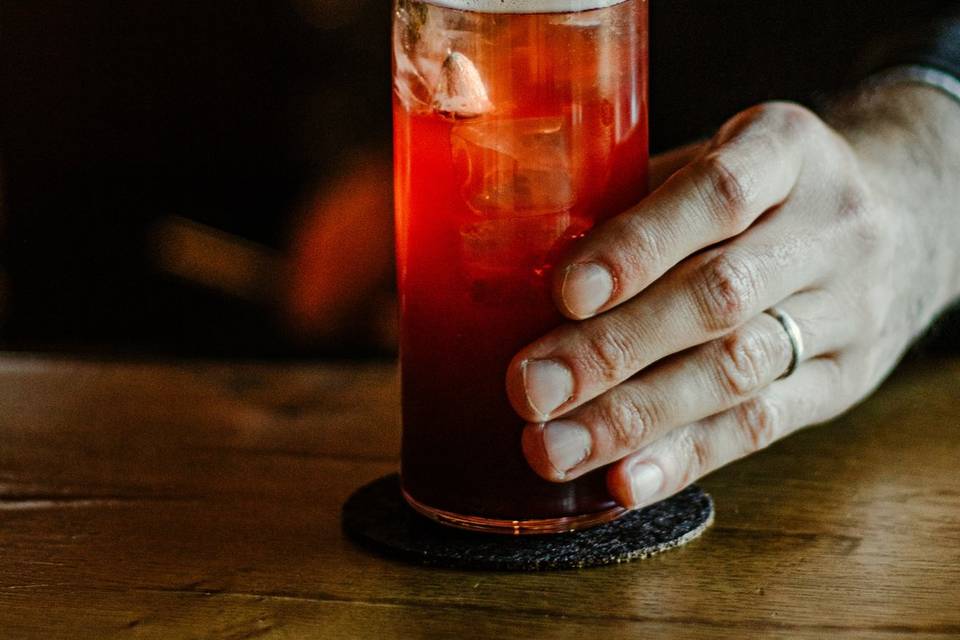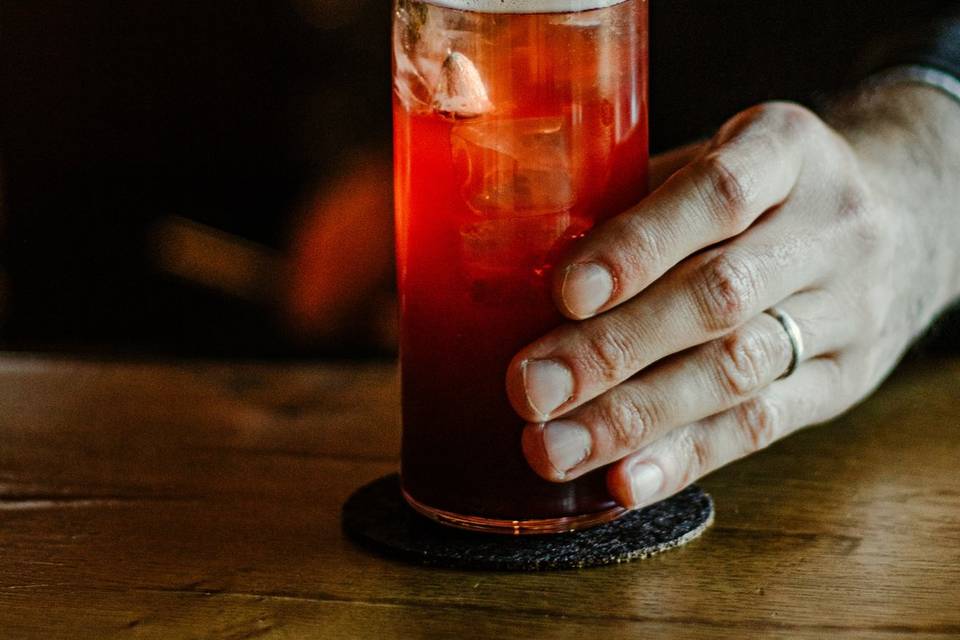 Unusual date ideas in London aren't hard to come by. From cool cinemas and city farms to amazing cocktail bars and even axe-throwing hangouts, the capital is brimming with thousands of possibilities – but actually, that's why it can be so tricky to whittle your choices down.
Dates in London can also be rather expensive – in fact, a recent survey found that the capital is officially the priciest place in the UK to take someone out, with an average date night costing up to £240 once you've factored in a meal, attraction, travel and, if you don't live in town, somewhere to stay.
No matter what your budget, we've sought out the most brilliant date ideas London has to offer. You and your other half will love them, we promise. Whether it's your first date or hundredth one, a cosy winter date or a special way to spend a sunny day, here are 33 of our favourite quirky things to see and do in the Big Smoke. Some of them are even free!
1. See a Classic Movie at the Prince Charles Cinema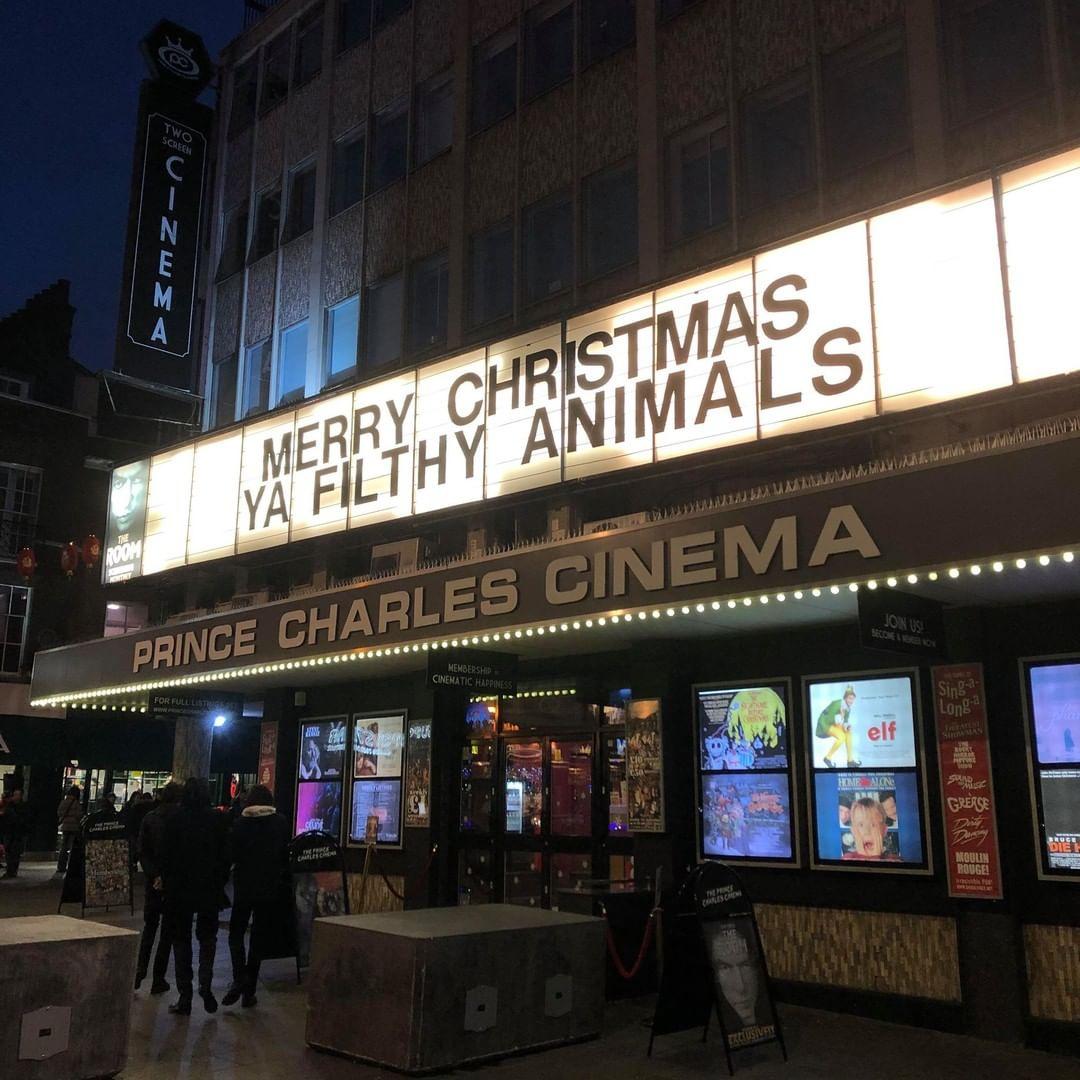 The Prince Charles Cinema is the only independent cinema in the West End, tucked away just behind the bustle of Leicester Square. In addition to the usual latest releases, it regularly screens old classics, runs singalong sessions for your favourite musicals and even hosts the odd movie marathon (all eight Harry Potter movies in one night, anyone?)
2. Puzzle Your Way to Freedom at the Breakin' Escape Rooms
Being locked in a room with your date for a whole 60 minutes? On paper, it might sound like a nightmare, but at Breakin', it's actually a whole lot of fun. Choose from eight different escape room scenarios, including a pirate ship and a Sherlock Holmes-themed adventure, and use your combined wits to get out before the timer hits zero.
3. Play Competitive Ping Pong at Bounce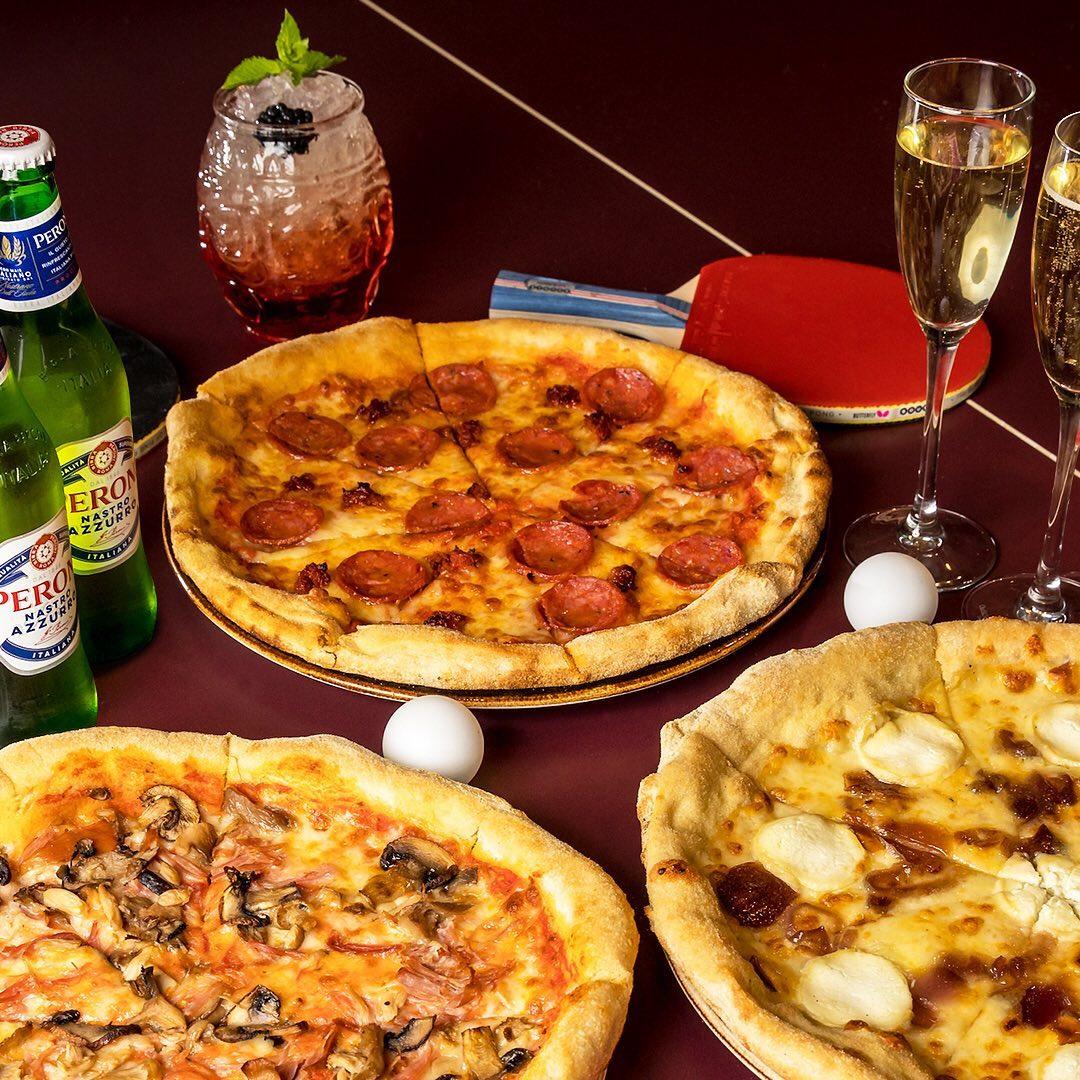 Bats at the ready; in case you hadn't heard, ping pong is pretty cool again, and a lot of that is down to Bounce. At either of its two equally trendy, neon-lit branches, situated in Farringdon and Old Street, you can book a table to play a competitive game of ping pong or even beer pong with your partner. Loser gets the cocktails and pizza after the showdown.
4. Practise Your Aim at Flight Club
Never played darts before? It doesn't matter – the team at Flight Club will show you both how, with fun multi-player games to keep you on your toes. The Insta-worthy locations (in Bloomsbury, Islington, Shoreditch and Victoria) make a great first impression, while the extensive drinks range and tasty sharing plates will make you want to stick around for round two.
5. Get in Touch with Nature at Hackney City Farm
If you're trying to impress an animal lover, a date at Hackney City Farm is a surefire hit. This cute East London haven is home to goats, pigs, cows, donkeys, chickens and more. It's open year-round from Tuesday to Sunday, but is best enjoyed on a sunny day, ideally followed by an Aperol in a nearby pub.
6. Go Back to the '40s at Cahoots
From the moment you step in the door of Cahoots, in Soho's Kingly Court, you're transported back to the roaring 40s; everyone from the staff who greet you to the waitresses who bring you their inventive array of cocktails are fully in character. For the most immersive experience, book a carriage in the Underground, which is decked out as a post-war tube station, and tuck into the signature Squiffy Picnic.
7. Satisfy Your Sweet Tooth at Basement Sate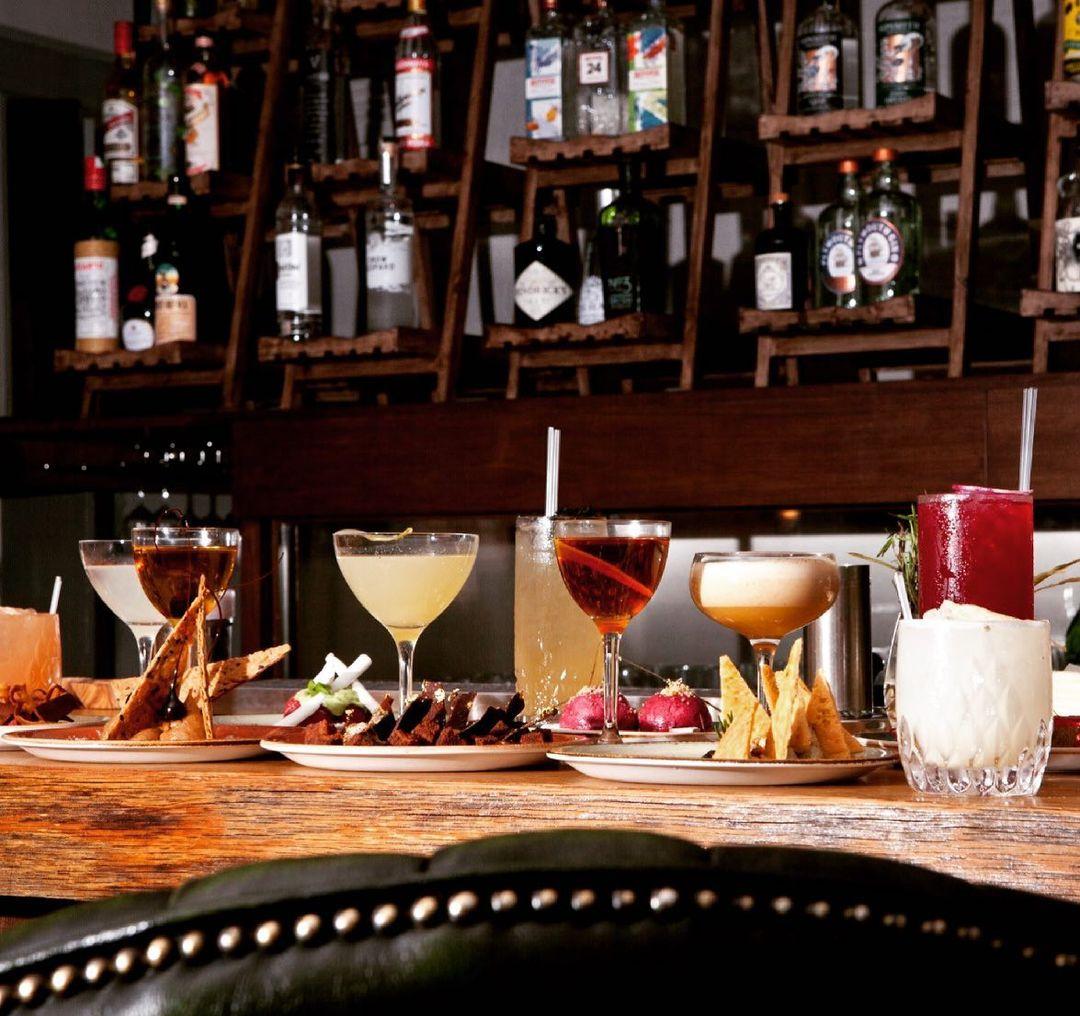 Basement Sate on Broadwick Street is a cocktail bar, but it also specialises in truly decadent desserts. The dimly-lit interior sets the mood, and booze + smoked chocolate cigars, cheesecake popsicles or s'mores with marshmallow ice cream = a recipe for date success, if you ask us.
8. Eat Brunch on a Boat at Darcie & May Green
If your search for unusual dates in London takes you anywhere near Paddington station, we highly recommend capitalising on this with a visit to Darcie & May Green. These bright and beautiful canal boats were designed by Sir Peter Blake, and serve relaxed Antipodean-inspired dishes all day long. You won't regret ordering the 'nduja folded eggs.
9. Try Your Hand at Axe Throwing at Whistlepunks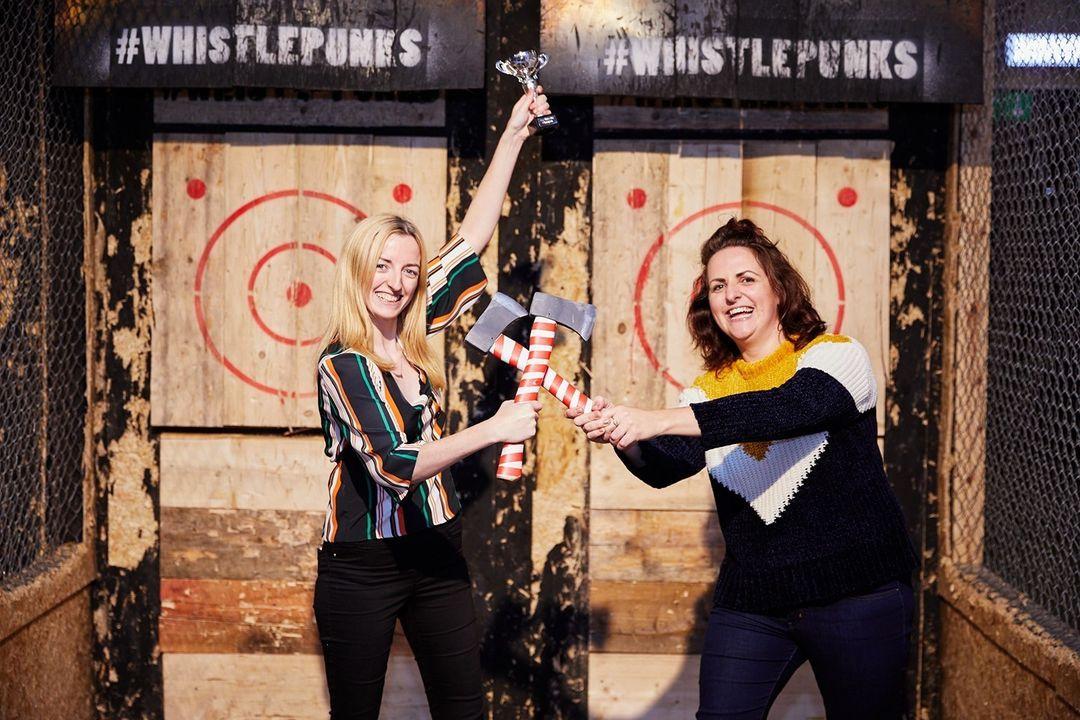 On a somewhat sleepy estate in Vauxhall you'll find a seriously high-octane activity for you and your beloved to try in the form of
Whistlepunks'
axe-throwing studio (it's safer than it sounds, we swear!) As a duo, you'll likely be paired with other guests, but after a few practises your session is played tournament style, so it's all part of the fun.
READ MORE: 49 Best Wedding Guest Dresses and Outfits 2020
10. Explore the Macabre Delights at the Grant Museum of Zoology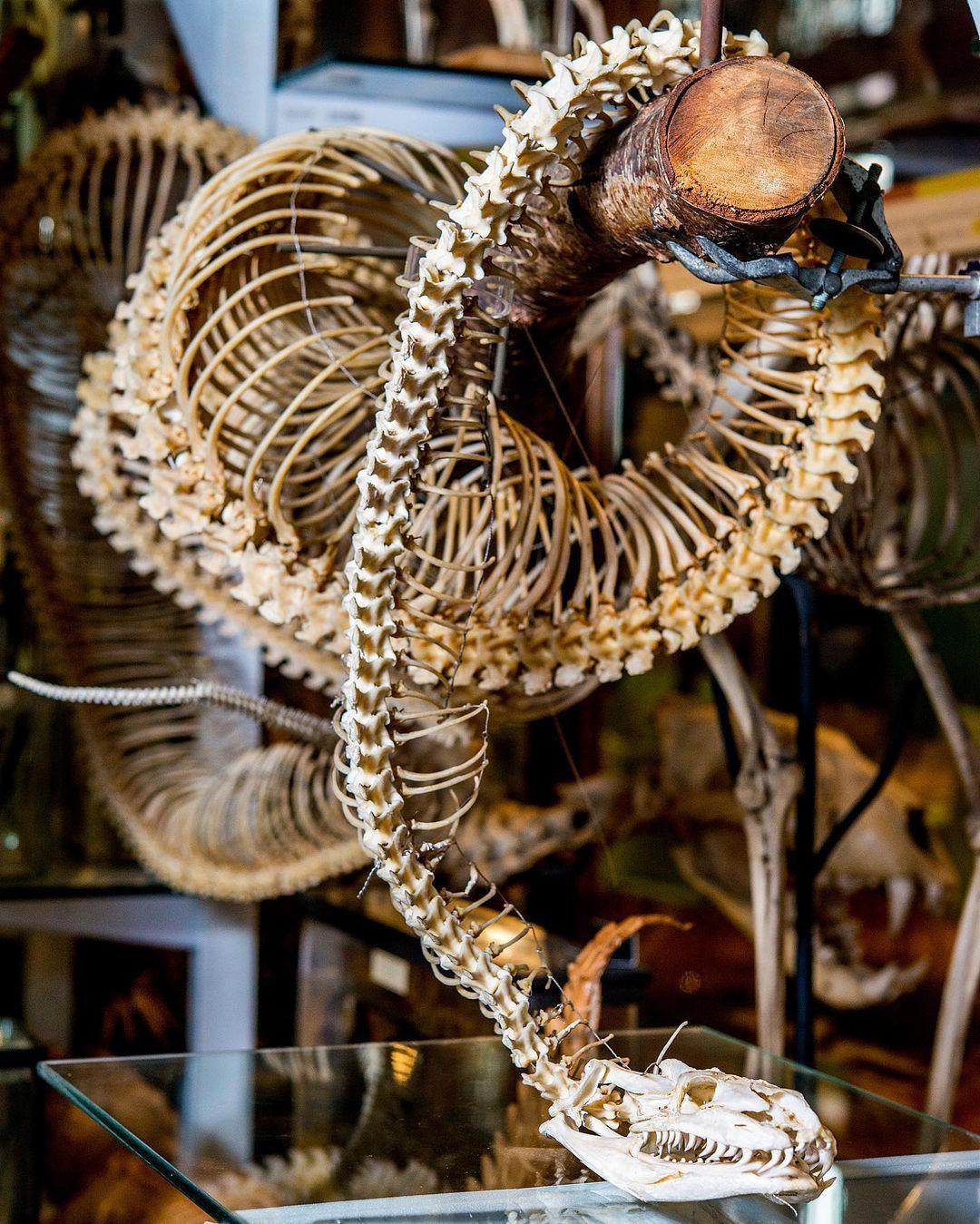 If you're in the market for something truly off-the-wall, and aren't too squeamish, the Grant Museum of Zoology could be a great shout. Behind an inconspicuous door in pretty Bloomsbury lies a room of 68,000 zoological specimens, with both skeletons and preserved animals on display; it's bizarre as it sounds, but also pretty fascinating.
11. Play Classic Board Games at Draughts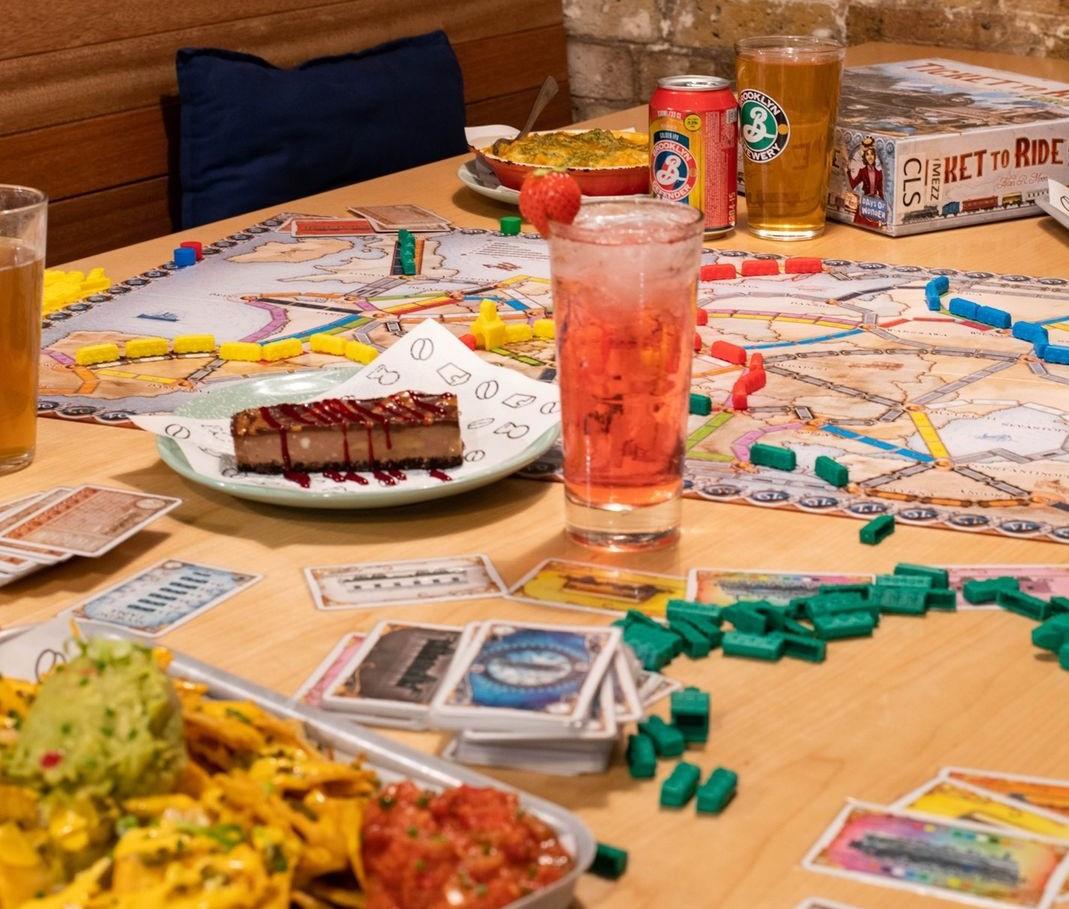 Masters of Monopoly, unite; Draughts cafés, which can be found in Waterloo and Hackney, are home to more than 1,000 brilliant board games that are ideal for whiling away a lazy Sunday afternoon. Reserve a table (it gets busy), stock up on beer and tacos, and let the games begin.
12. Drink in a Converted Toilet at Ladies and Gentlemen
No, your eyes are not deceiving you – we did just suggest a public bathroom as a date location, and for good reason. These small-but-perfectly formed hideaways in Camden, Kentish Town and Kings Cross are all located in converted loos. It's a great talking point, and the drinks are super inventive, with the option to add unusual ingredients like CBD to your glass.
13. Take in the Lights at God's Own Junkyard
Photo ops don't get much better than this! Ride the Victoria line to the end to hit Walthamstow Central to discover God's Own Junkyard's amazing gallery of neon lights, where you don't even have to pay an entrance fee. Owner Chris has been collecting them for almost 40 years, and also makes his own; enjoy a stroll through the collection, and then stop for a snack in its Rolling Scones café.
14. Skate, Dine and Bowl in One Place at Queens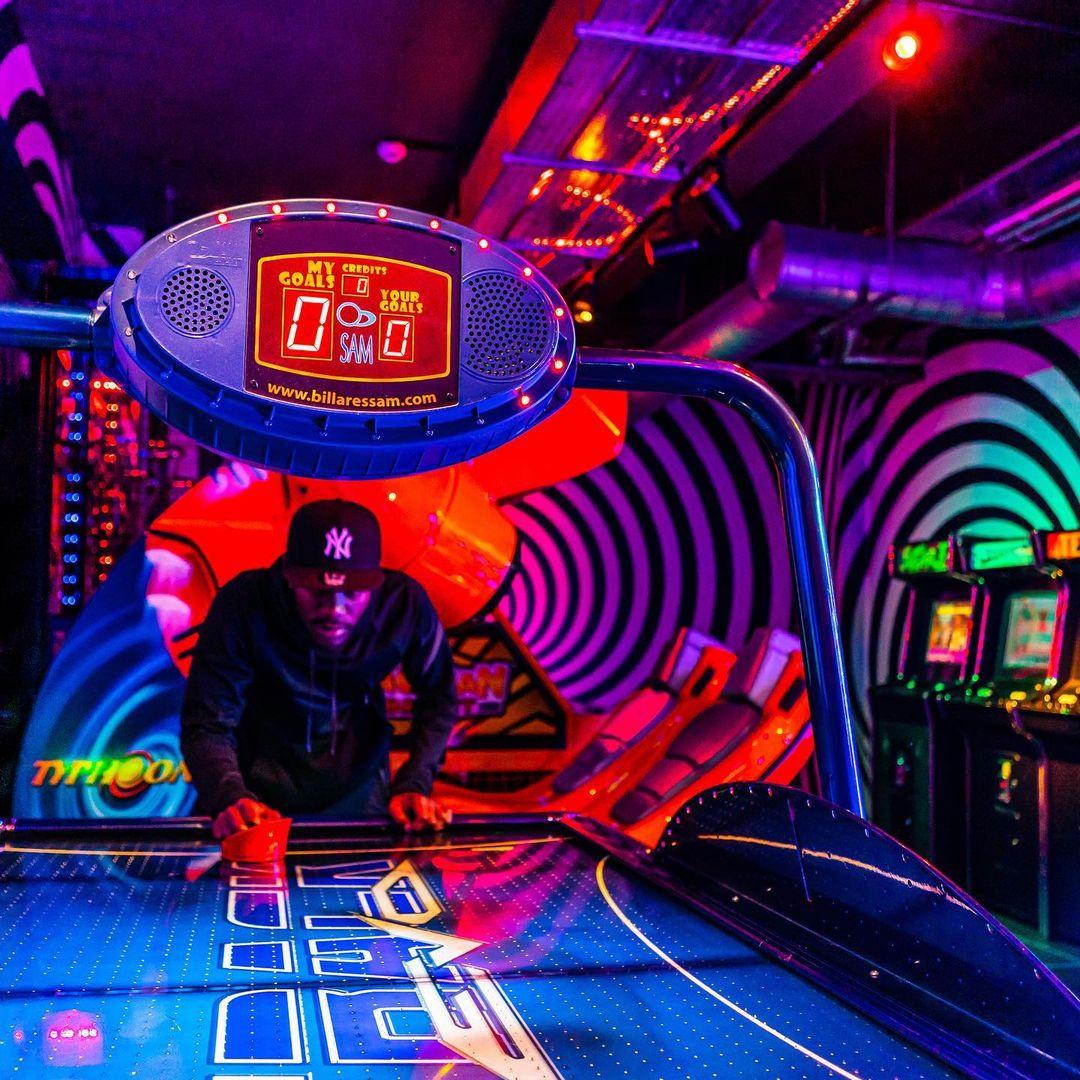 Where can you find bowling, ice skating, curling, karting and beer pong in one place? Queens, near Queensway station in West London, offers all this and much more; it's like the arcades of your childhood times 1,000. Don't leave without visiting the photobooth, or ordering a burger – they're provided by MeatLiquor so you know they're going to be good.
15. Learn a New Game at The London Shuffle Club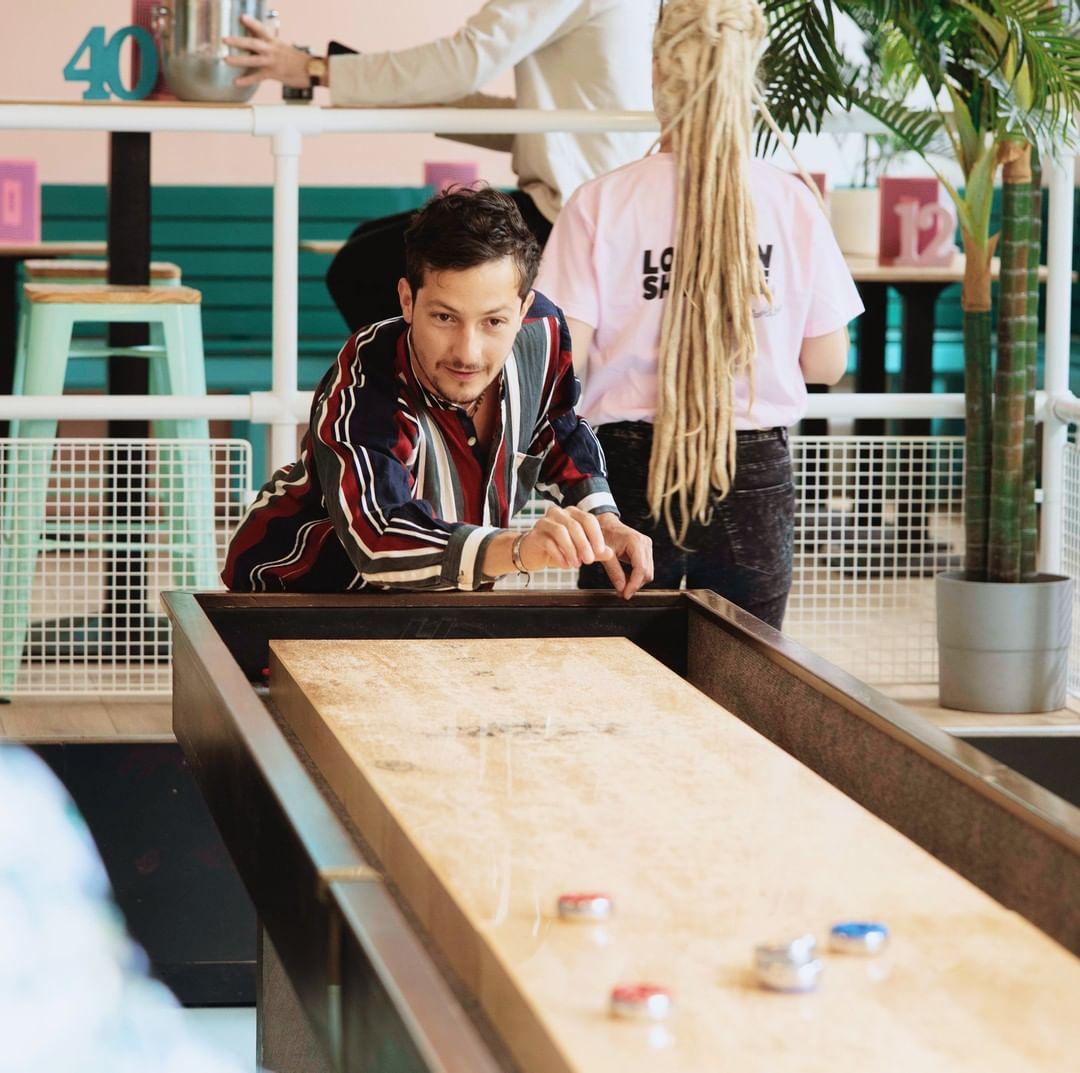 Described as 'a mash-up between ten-pin bowling and curling', shuffleboard is making a comeback, and The London Shuffle Club is the perfect place to give it a go. You can play on the floor or scale it back with the table version in the basement – or, if the weather is kind, head into the great outdoors and learn the ways of biscuits and kitchens in the sunshine.
16. Ride the Mail Rail at The Postal Museum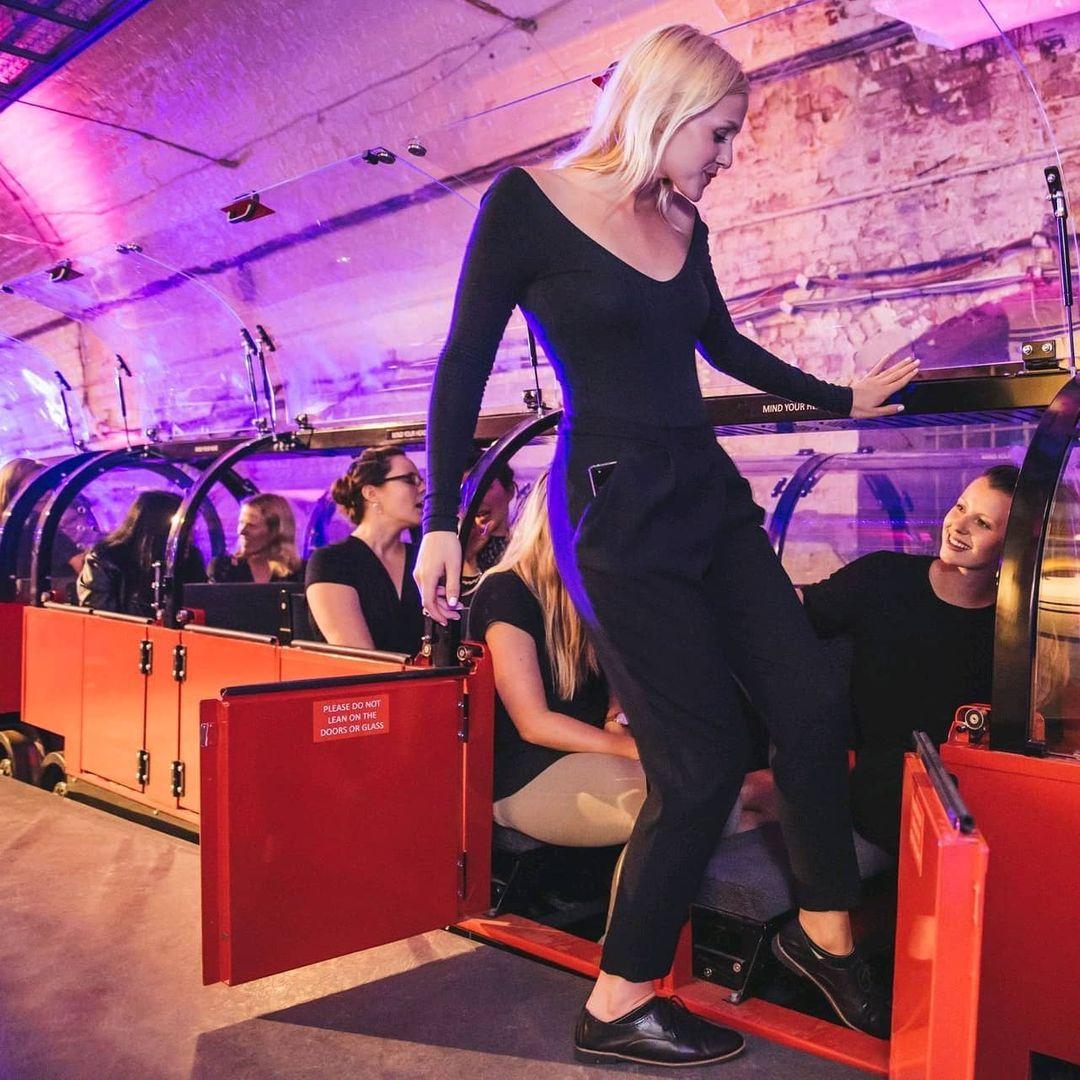 Kind of nerdy? A little. Worth doing? Absolutely! The Mail Rail whizzes you around on a tour of the 100-year-old Post Office railway through all of the original tunnels, and the staff put on a theatrical show as you go. It only takes 15 minutes, so extend your visit by touring the museum itself, and grabbing a bite to eat at the nearby Bourne & Hollingsworth Buildings.
17. Slide Down the Arcelor Mittal Orbit
Another short but sweet experience to try together, this one is definitely for couples who aren't afraid of heights! The towering Orbit is the world's tallest and longest tunnel slide and boasts incredible panoramic views over the Queen Elizabeth Olympic Park, which you can also wander once your feet hit the ground.
18. See the Circus at The Aeronaut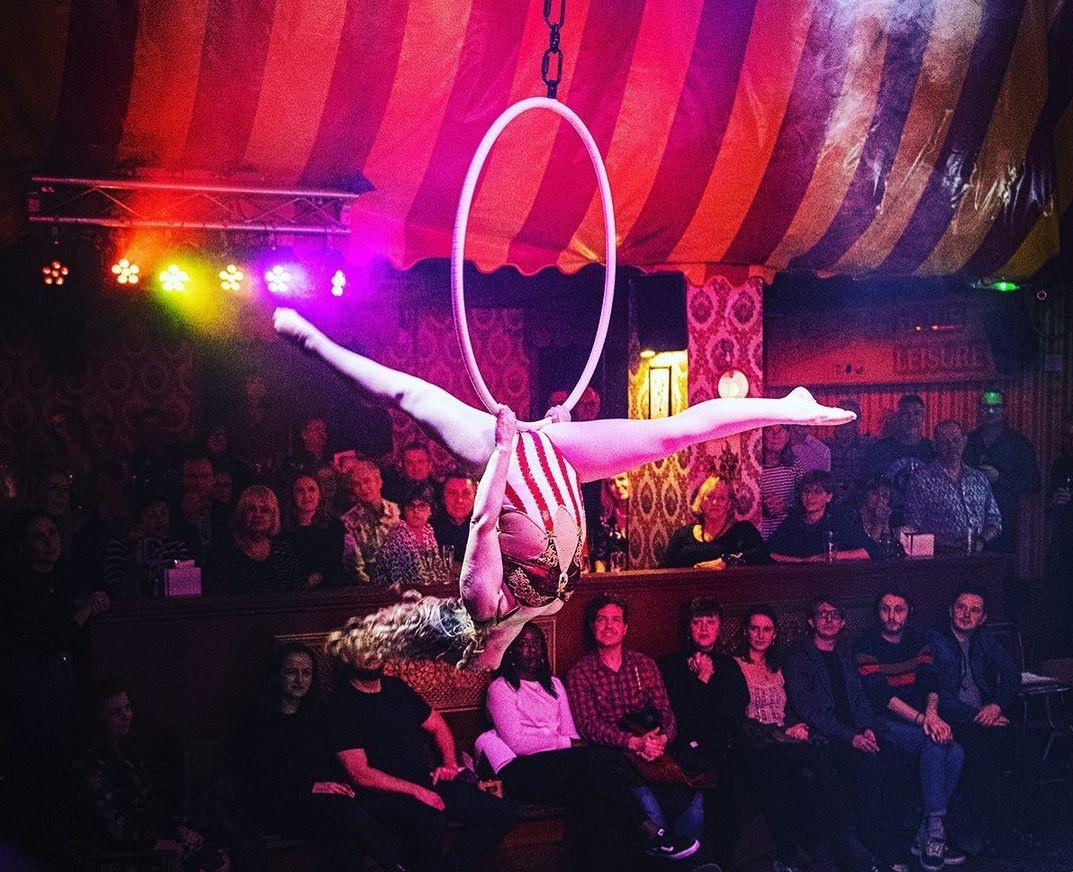 Brave the Central line and you'll be rewarded at Acton's Aeronaut – it's a pub, but definitely not as you know it. As well as the usual quizzes, comedy and games night, The Aeronaut hosts circus nights that will have your jaws hitting the floor. They only take place every few weeks, so check the calendar and book well in advance to secure your spot.
19. Dine in the Dark at Dans Le Noir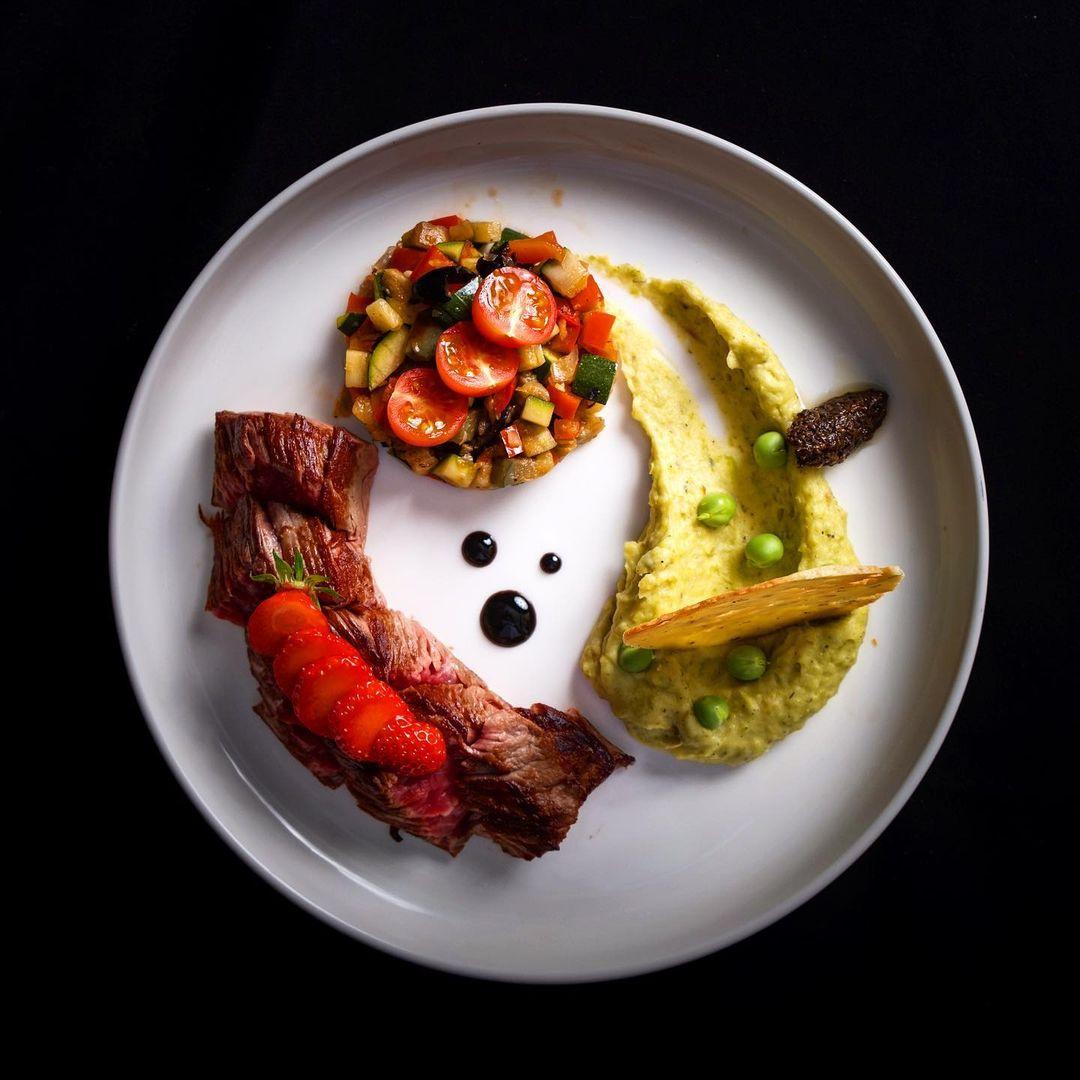 This is one for a very special occasion as it's pretty pricey but, if budget stretches, it's a date neither of you will ever forget. At Dans Le Noir (yes, the one from the movie About Time), lunch or dinner served in the pitch black, encouraging you to rethink your sense of taste. It's a weird but wonderful sensory experience and one that's worthy of a spot on any dating bucket list.
READ MORE: 16 Engagement Party Ideas to Kick off Your Wedding Journey in Style
20. Rent a Hot Tug on the River Thames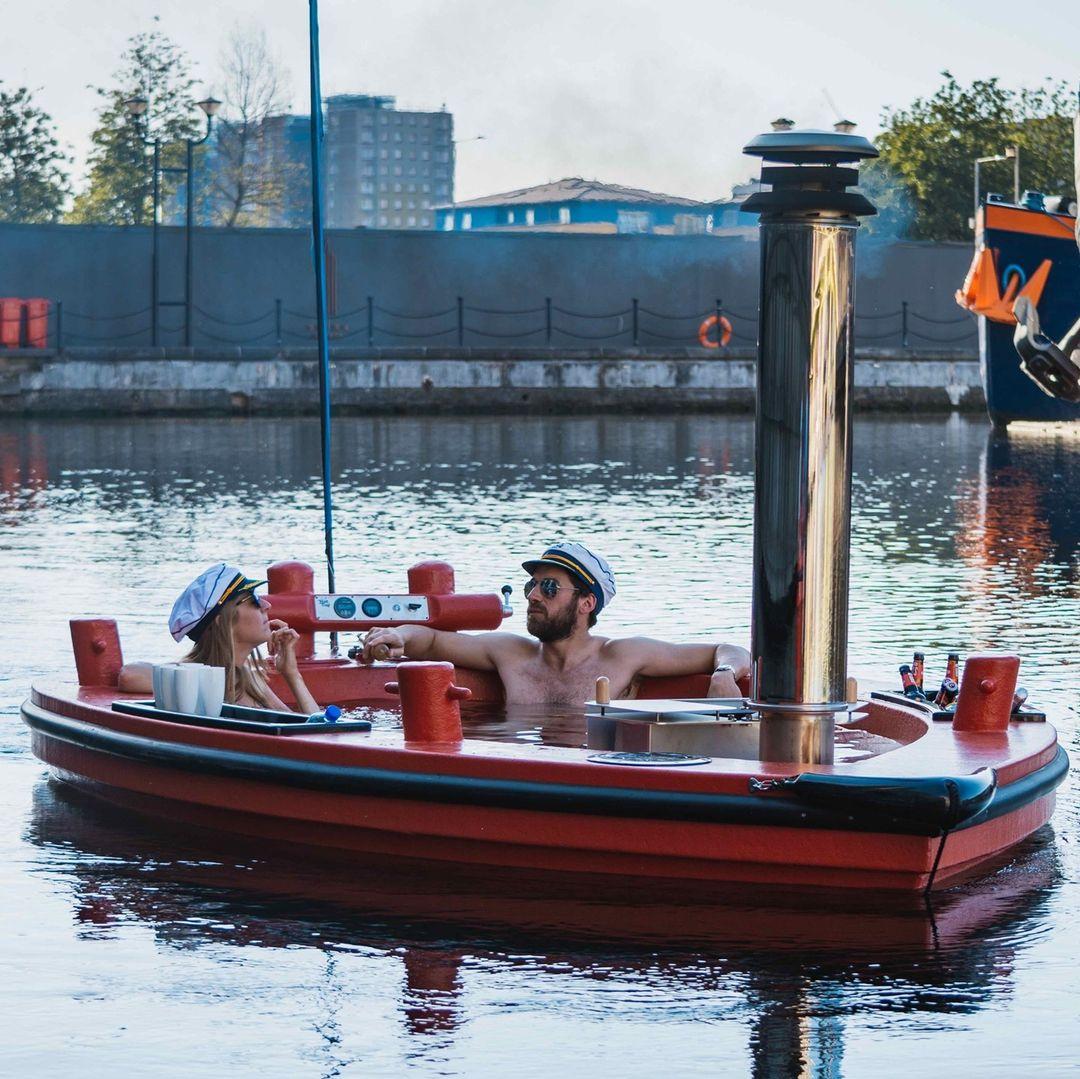 These hot tub boats are a favourite for parties and hen dos, but for something a little more romantic, go private and rent one just the two of you. Bring swimwear, a towel and your sense of adventure – or if you'd rather stay on dry land, try the BBQ boat, where you supply your own food and drinks and grill the day away onboard.
21. Get Into the Spirit at BYOC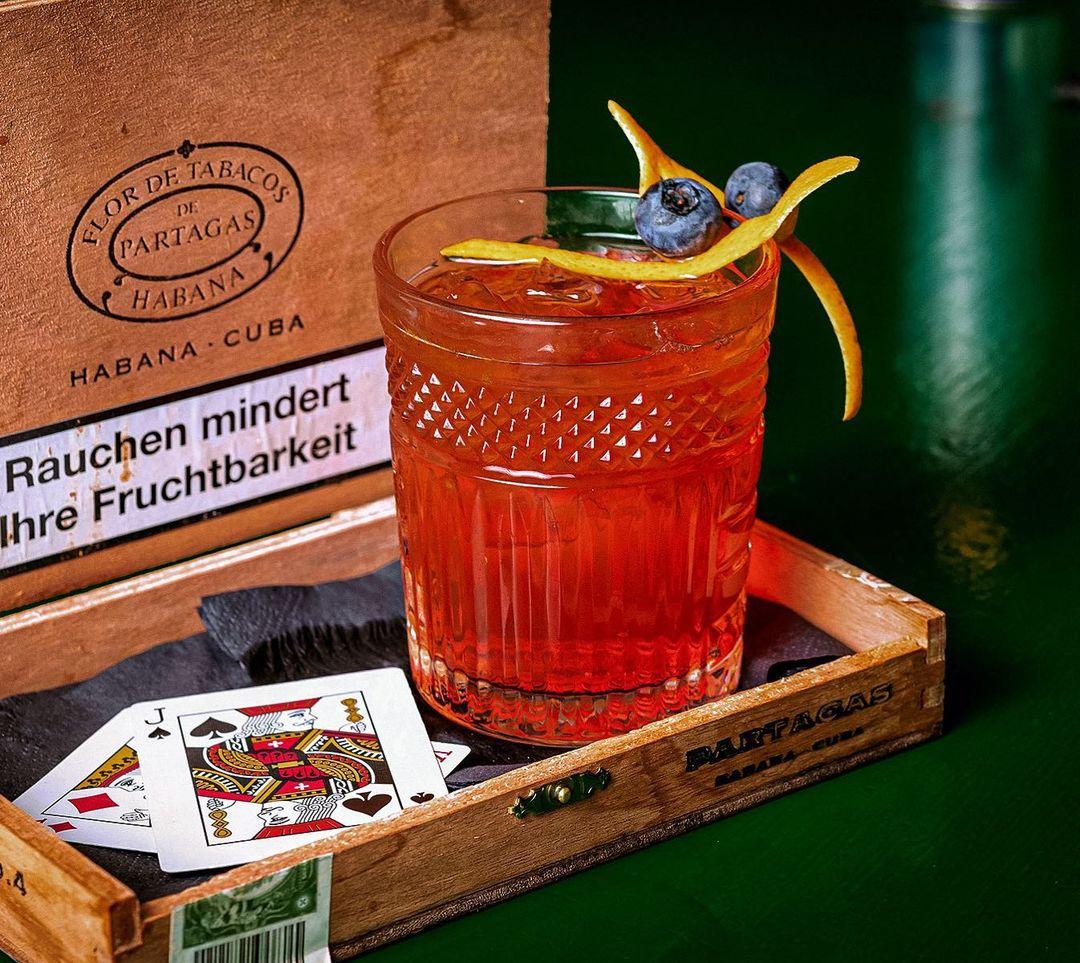 That's bring your own cocktails, and it's as genius as it sounds. Take along a bottle of your favourite booze – think vodka, gin or run – and the mixologists at prohibition-themed BYOC in Camden will shake up five creative cocktails centred on that spirit to sip through your two-hour seating.
22. Unleash Your Creative Side at Drink Shop Do
The only problem you'll face at Drink Shop Do is figuring out which endeavour to take part in first. The café-meets-bar's schedule is jam-packed with crafty events, like candle making, papercutting, painting and Lego robot building (no, really). The quirky interiors and excellent food seal the deal.
23. Have Dinner at the First Dates Restaurant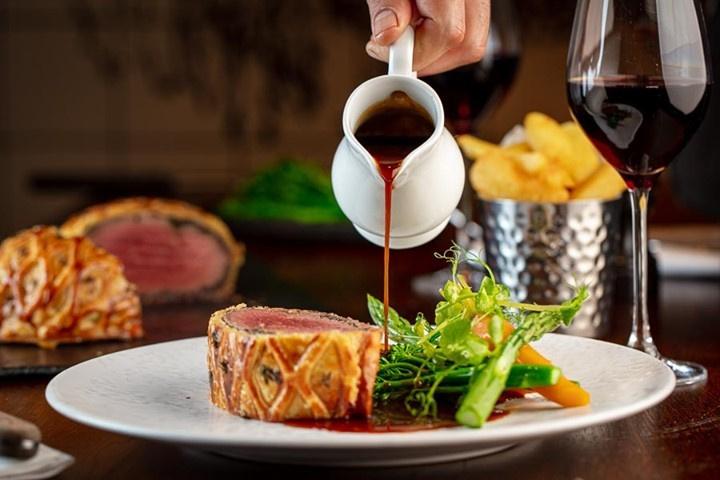 Love watching Channel 4's First Dates with your significant other? Surprise them with a booking at the actual restaurant where it's filmed, Paternoster Chop House in St Pauls. We can't guarantee Fred will be there to see you to your table, but we'll keep our fingers crossed for you. Top tip: go for the Sunday roast and you can get bottomless red wine with your meal.
24. Take Tipsy Tea at Mr Fogg's Gin Parlour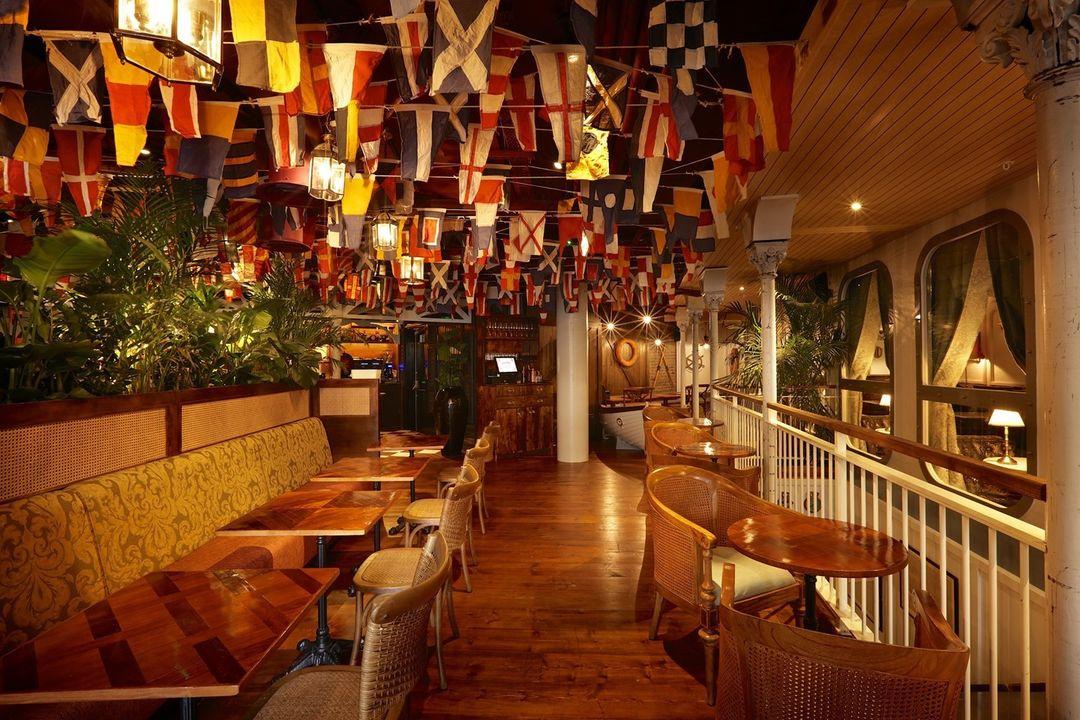 Every Saturday and Sunday, Mr Fogg's takes afternoon tea to the next level in its fabulously-themed Mayfair residence. Sweet treats including scones, cakes and macaroons are served in a vine-wrapped birdcage, but the star of the show is the drink – champagne and gin cocktails served from teapots for fabulously Mad Hatter's party vibes.
25. Wander Through the Kyoto Garden in Holland Park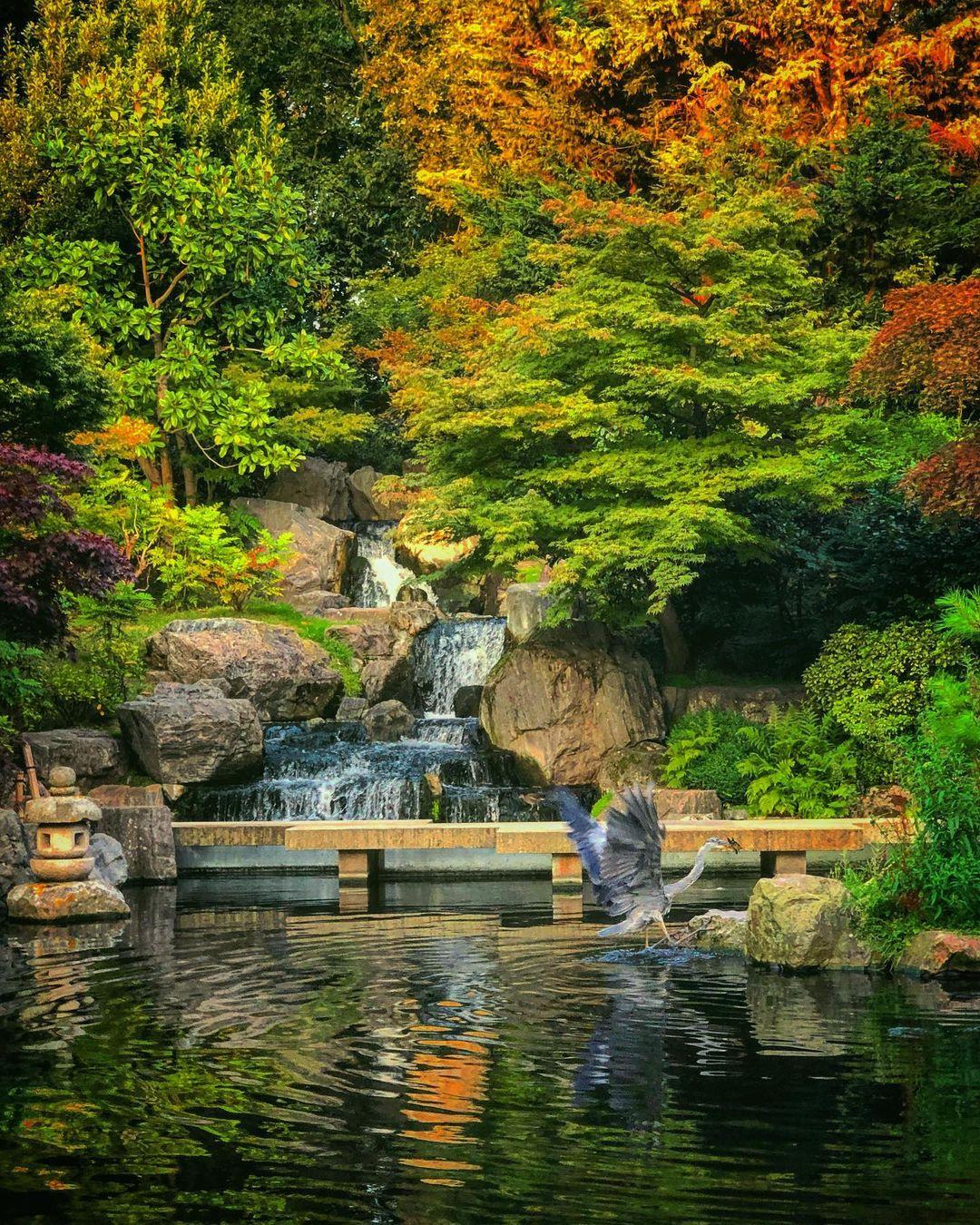 Not far from Notting Hill (which is worth a visit for its market and pretty pastel houses, too), there's the hidden gem of Holland Park's Kyoto Garden, a Japanese oasis amidst one of the busiest areas in town. There's tiered waterfalls, maple trees and even a peacock or two, if you keep your eyes peeled.
READ MORE: 60 Romantic and Unique Proposal Ideas
26. Tuck into Fondue at The Cheese Bar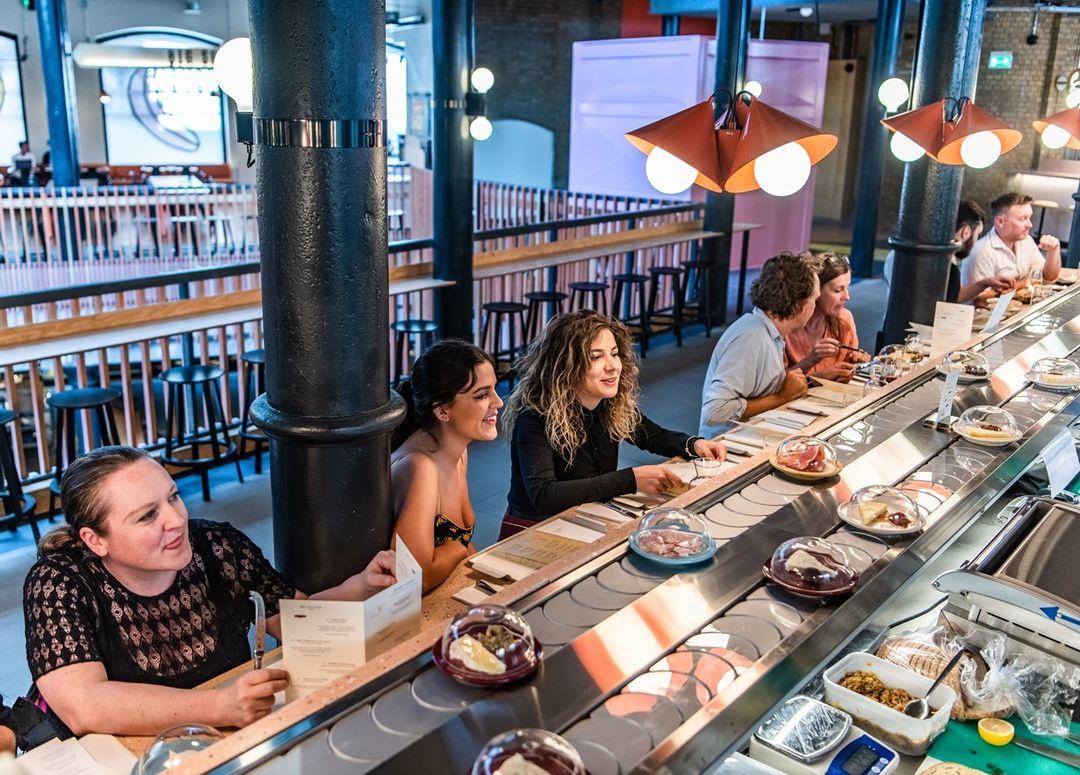 Date ideas in London don't come much cheesier than this – literally! The Cheese Bar is home to the meltiest, gooiest array of cheese-based dishes in the capital: fondue for two is the obvious choice, but you can also opt for grilled cheese sandwiches, mac and cheese or – at the Seven Dials outlet – 'pick and cheese', a selection of 25 different varieties served to you from a cheese conveyor belt.
27. Put Your Art GCSE to the Test with Wildlife Drawing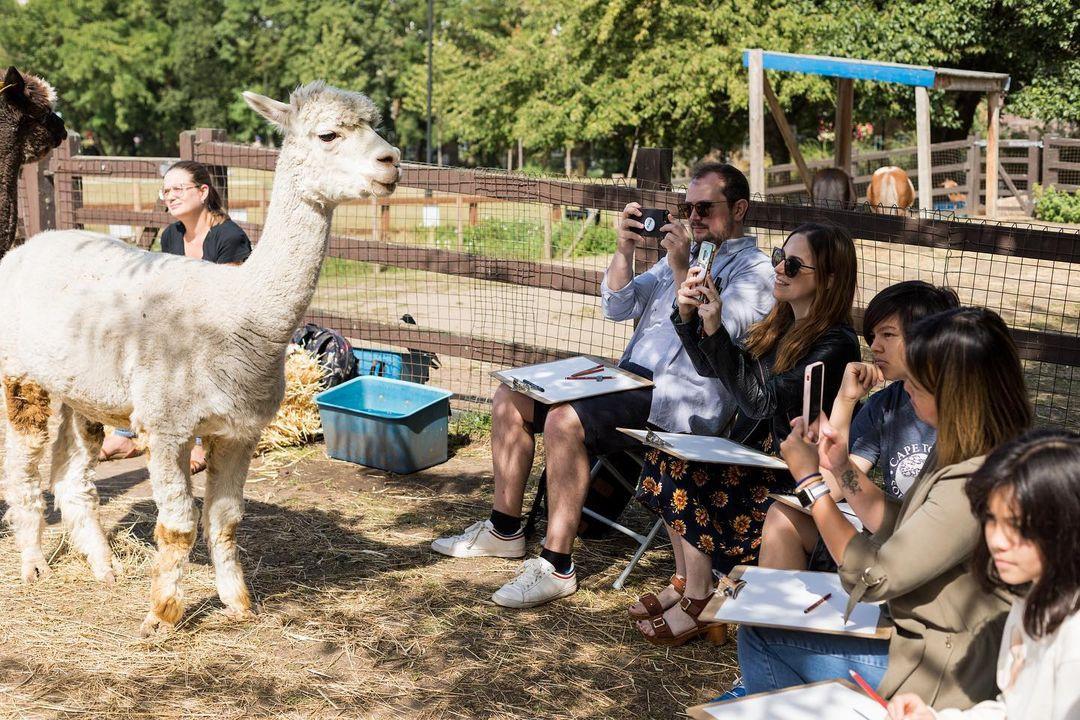 Wildlife Drawing brings animals to some of the hippest venues, including Carousel and The Ace Hotel, and lets you try your best to do them justice with pencil and paper. There's a whole range of creatures to get up close and personal with, from exotic lizards, owls and even jellyfish, to cute and fluffy visitors like micro pigs and rescue dogs. A percentage of the cost of your ticket goes to animal charities, too.
28. Go Nuts for Doughnuts with a Class at Bread Ahead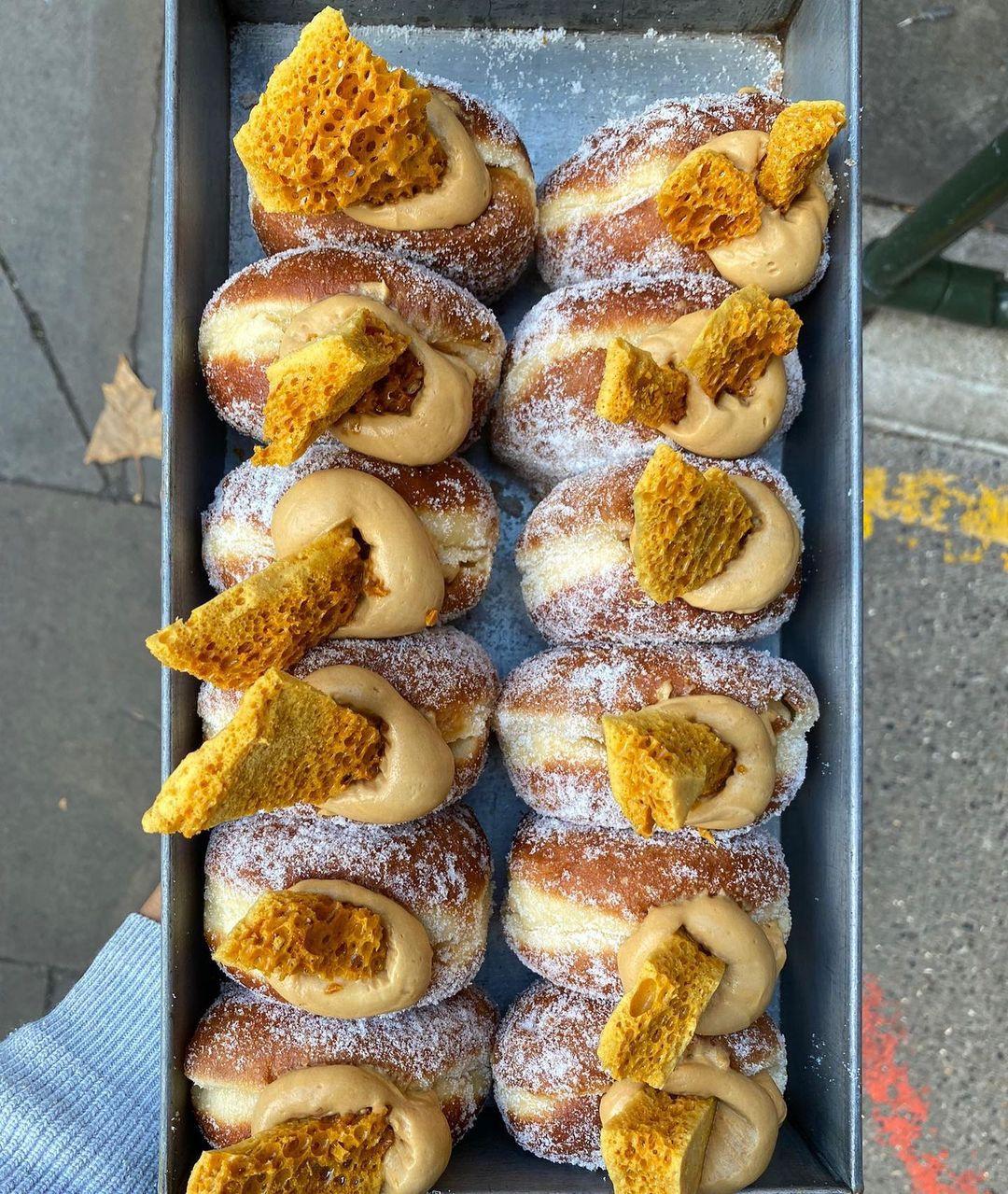 Bread Ahead is famous for its incredible doughnuts. At its half day workshop, you can team up and learn to make them yourself, from proving the dough to stuffing them with custard. The school, like their stall, is located in Borough Market, so you'll have plenty of options for lunch after your lesson.
29. Sip Sundowners on the Rooftop at Frank's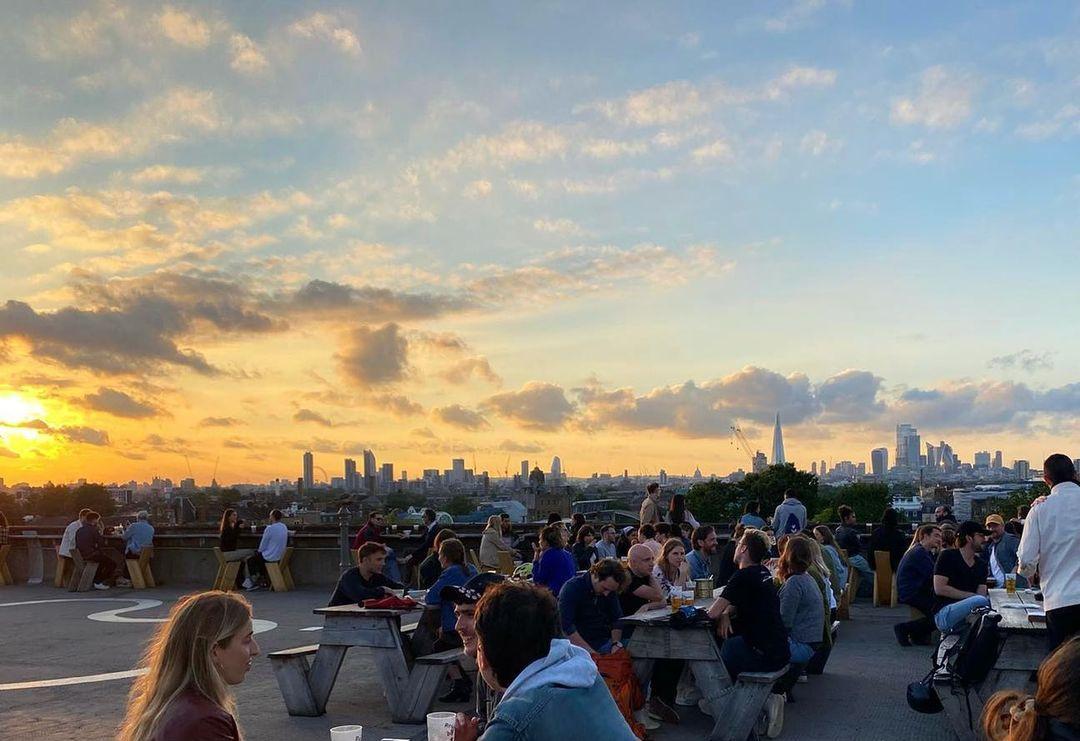 Peckham residents already know and love Frank's Café, which has now been open for more than a decade. As soon as you go for the first time, you'll fall head over heels for it too. The rooftop venue is the best location to enjoy drinks with a view. It's only open for the summer, so make the most of it while you can.
30. Channel Your Inner Patrick and Demi at Skandihus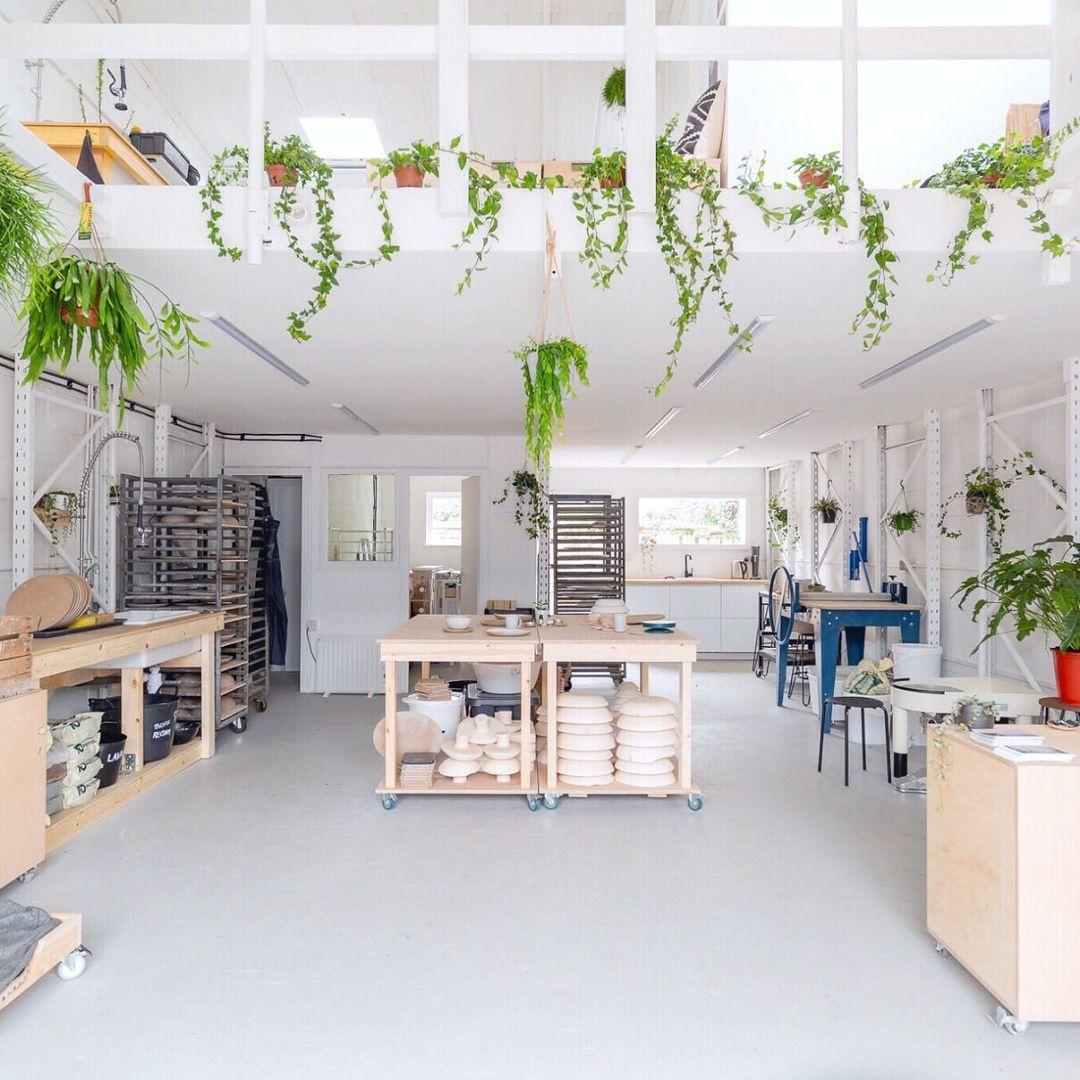 We've got one word for you, and that word is Ghost – no, not the spooky ghoul, but the epic 1990 movie with that infamous pottery scene. We wouldn't recommend getting quite as racy at Skandihus, but it's a fab date idea all the same. The taster sessions are for all abilities so you can develop a new skill together.
31. Scribble on the Walls at Doodle Bar
If you prefer your creative pursuits to be a little less structured, head to Doodle Bar in Bermondsey, where you can do what your parents always told you not to: draw all over the walls. There are also ping pong tables in situ should you fancy a game, and burgers and rosemary fries on offer for any mid-date hunger pangs.
32. Embark on the East London Wine Walk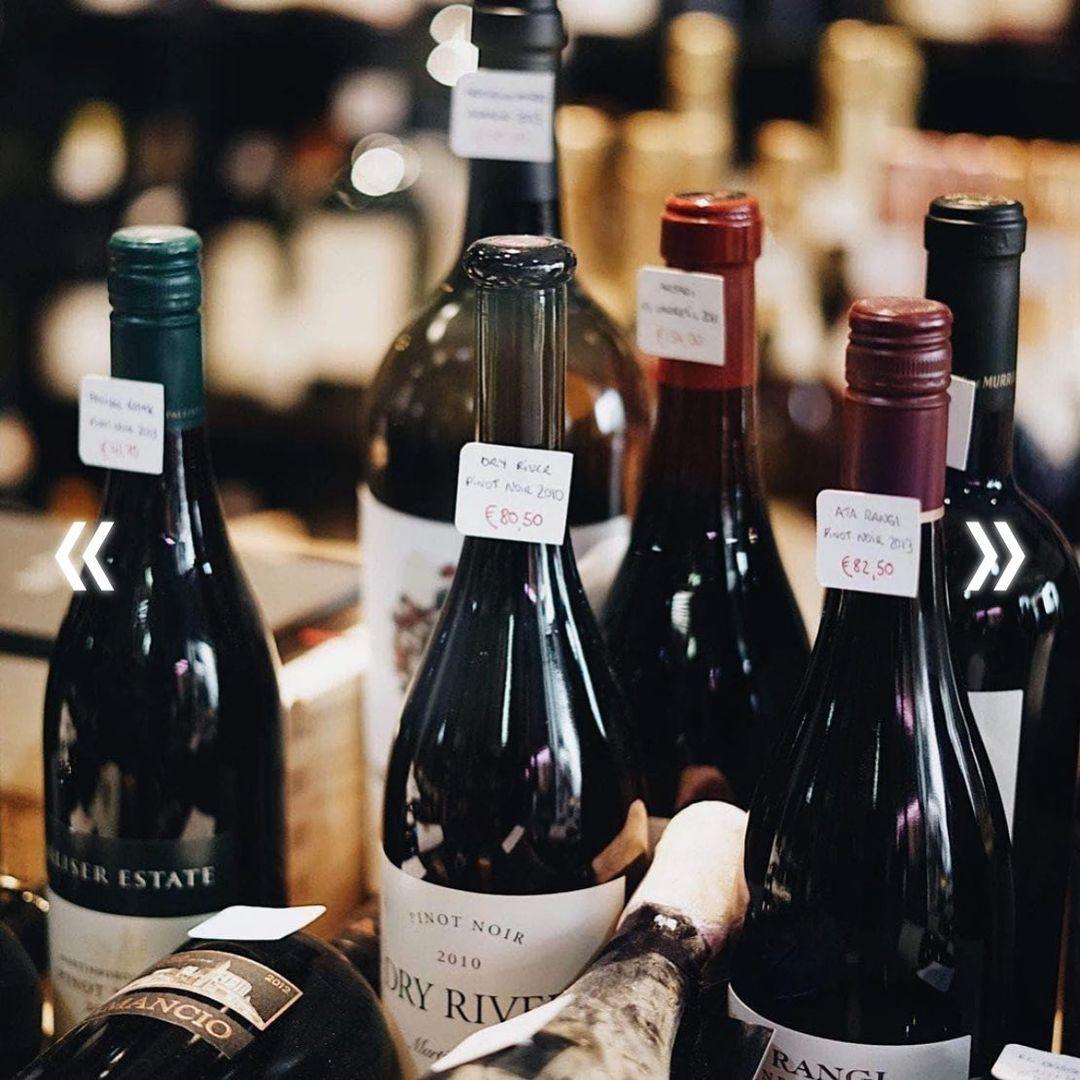 What could be better than a picturesque stroll through London's sights? We'll tell you: a picturesque stroll with stops for wine. The East London Wine Walk is self-led (no third wheels on this outing) but at each stop you'll be greeted with specially selected wines to sample, plus small plates to keep your stomachs lined.
33. Spook Yourselves Silly on a Ghost Bus Tour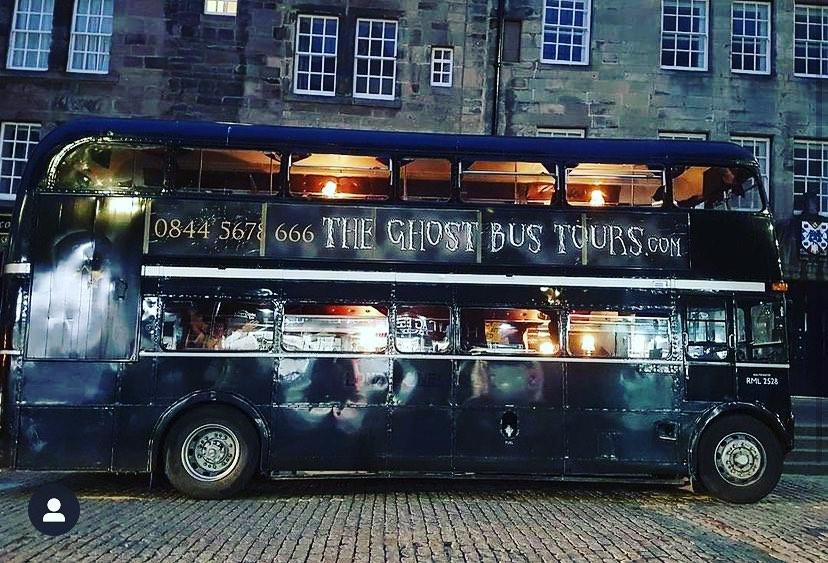 Hop aboard a revamped 1960s Routemaster bus and prepare yourself for a half-hilarious, half-horrifying tour through London's top attractions, including Westminster Abbey, Downing Street and the Tower of London. Scared? At least your date is there to hold your hand.
Think London sounds like the ideal hen destination too? We've got 70 London hen party ideas just for you, with advice on the best places to drink, eat, play and stay.